Hi, welcome to Happy to Wander – a (mildly) funny travel blog at the intersection of helpfulness and humour.
This website was created in in late 2014 by Christina Guan, a weird Canadian girl who likes to go on walks and then spend the next five hours Googling things she saw, whether she's traipsing around Paris or trekking to her local supermarket in Munich for snacks.
If that sounds like perfectly normal behaviour to you, then you might just like it here.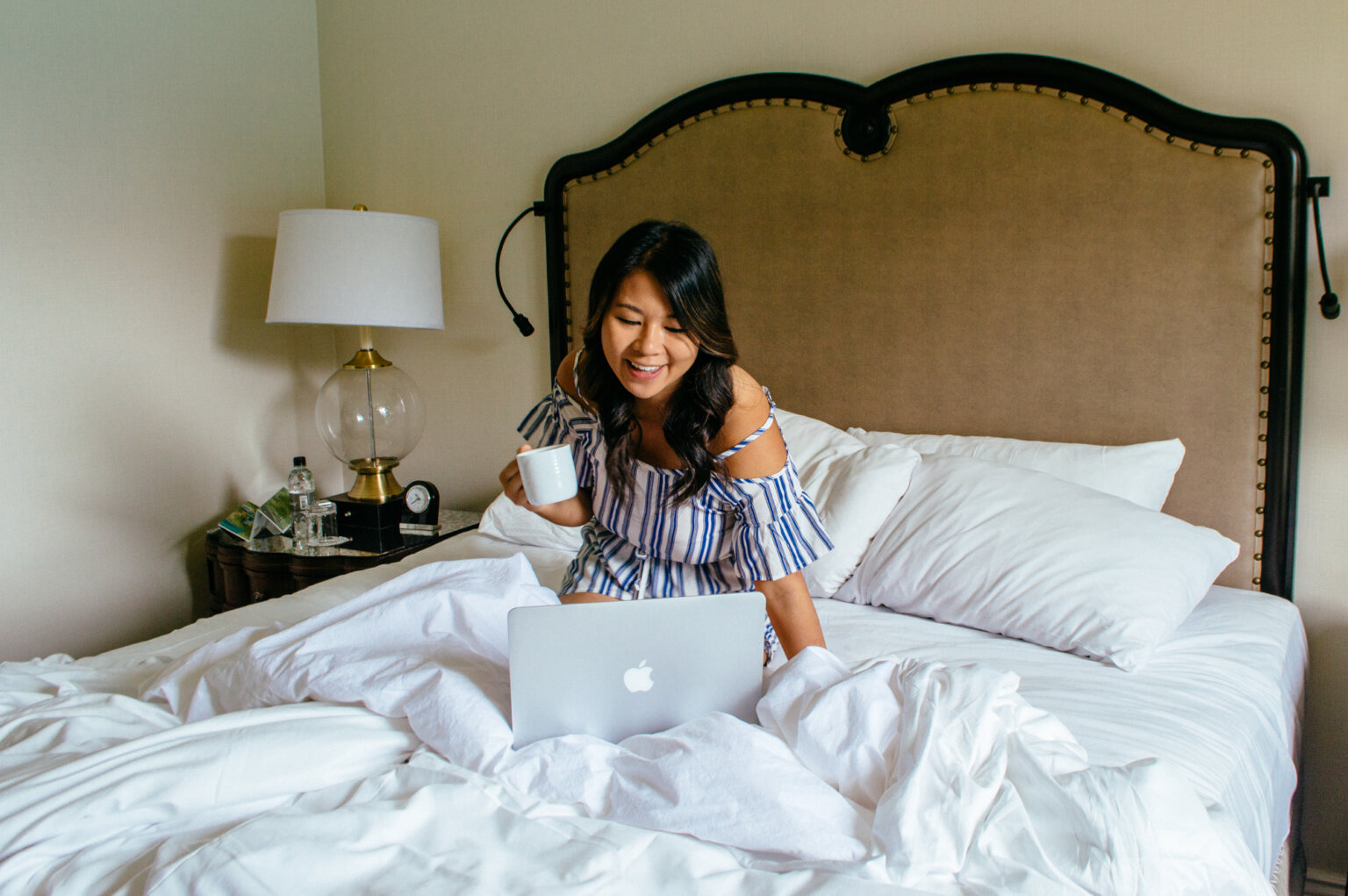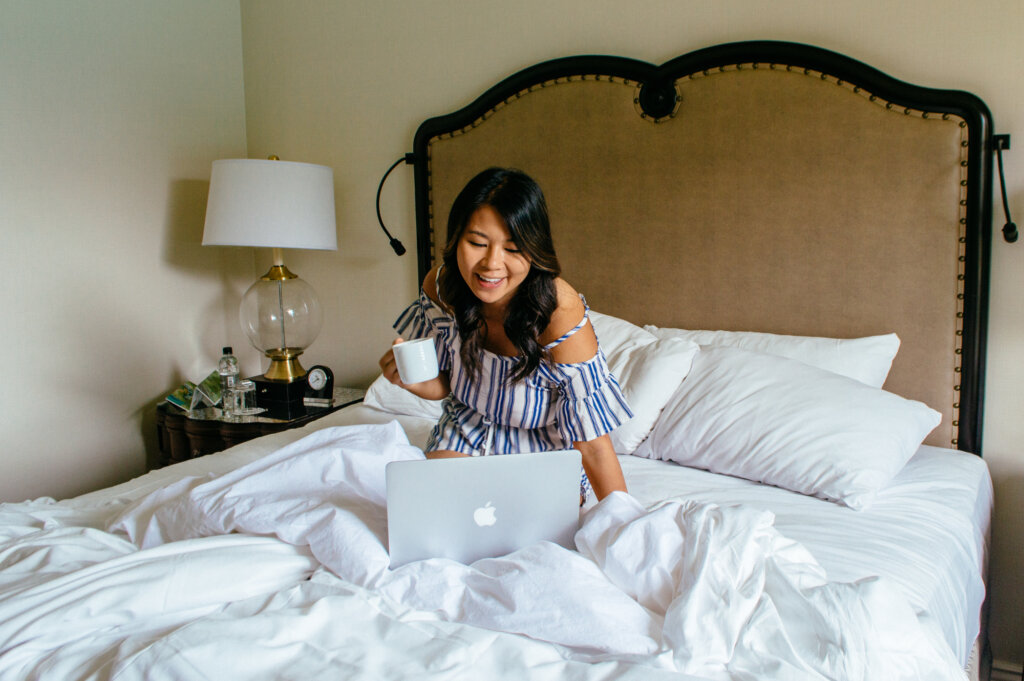 This site was created for curious travellers who…
Love being cheesy tourists, but also venturing off the beaten path
Spend smartly, but love a good splurge
Seek out unique experiences everywhere they go
Adore people/dog watching as much as they like seeing the sights
In other words, this site was created for weird people like Christina, who is clearly just using this site as a front to make new friends… and speak about herself in third person.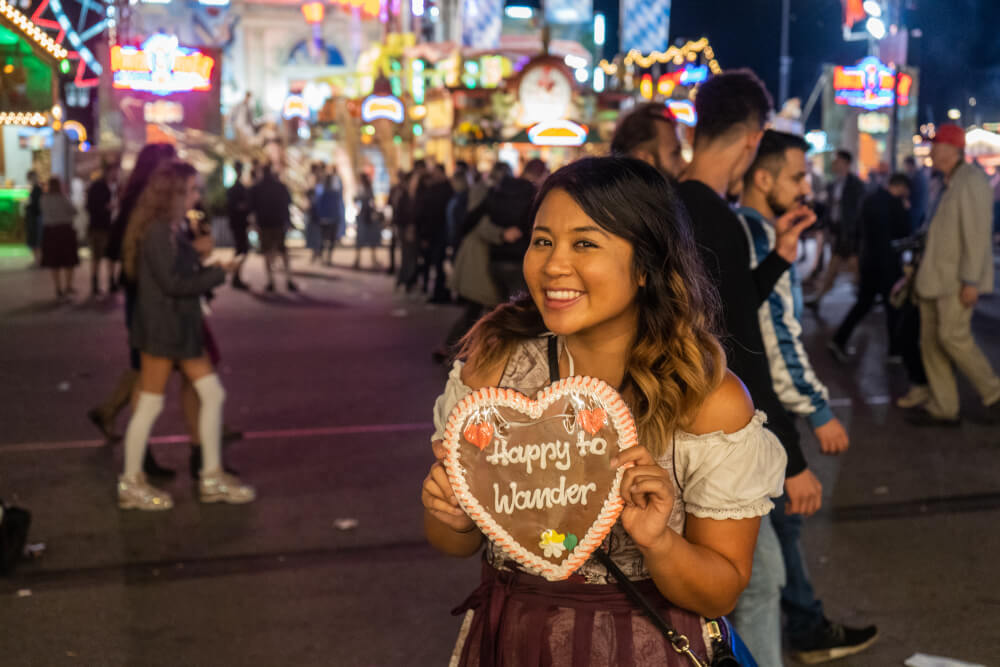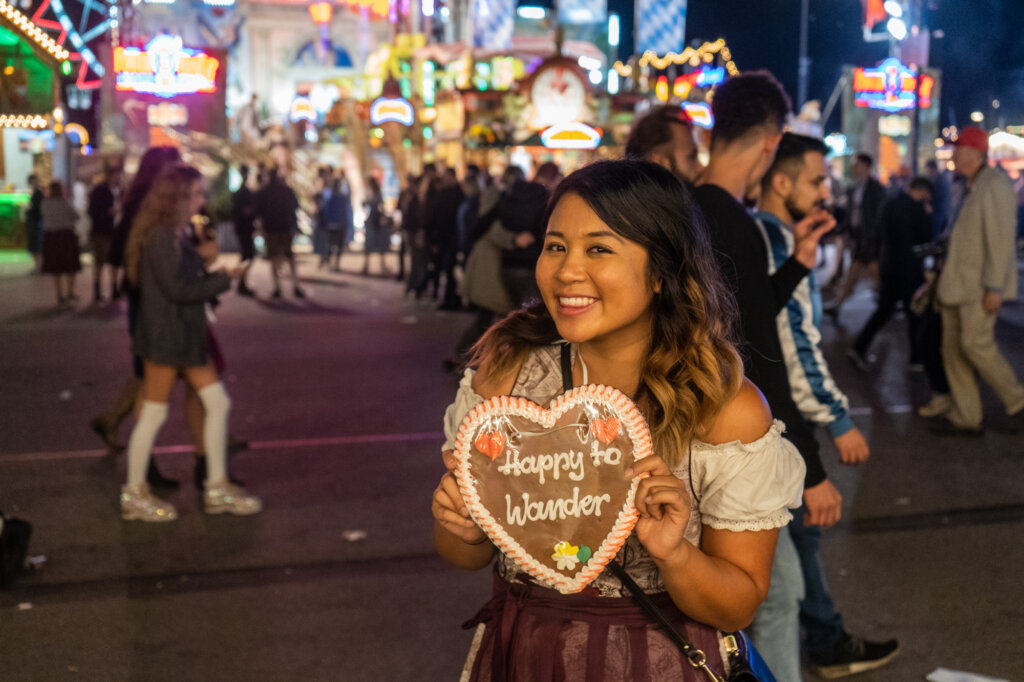 On this site, you'll find a treasure trove of global curiosities – from the most enchanting and wonderful bucket list experiences, to the kitschiest oddities only a true weirdo would be interested in.
Dig beneath the dad jokes and subtle cries for help, and you'll even discover truly useful and practical tips for your own adventures, written from personal experience and someone who's actually been there.
If you're a curious explorer who believes any place can be an adventure, who loves to geek out about the world, who finds cultures fascinating and fun facts intoxicating… well, you're in the right place.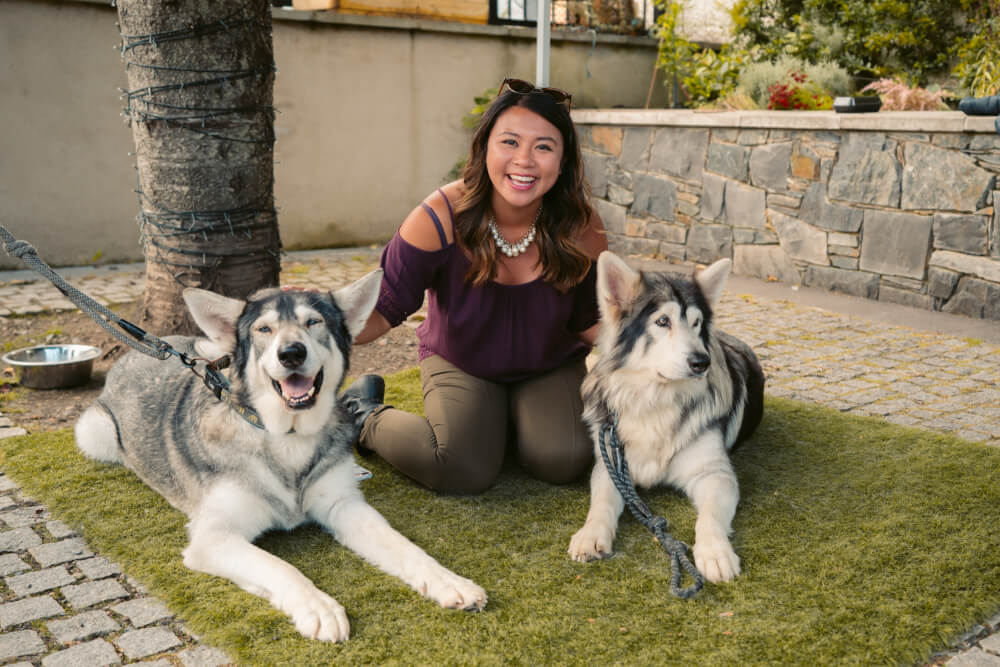 About Christina, Founder and Chief Weirdo
If you managed to follow the trail of nacho crumbs that no doubt led you to my corner here, welcome! I'm Christina – the mad scientist behind this website.
I'm a Canadian from Vancouver who chased her happily ever after to Europe, where I called Munich home for over five years.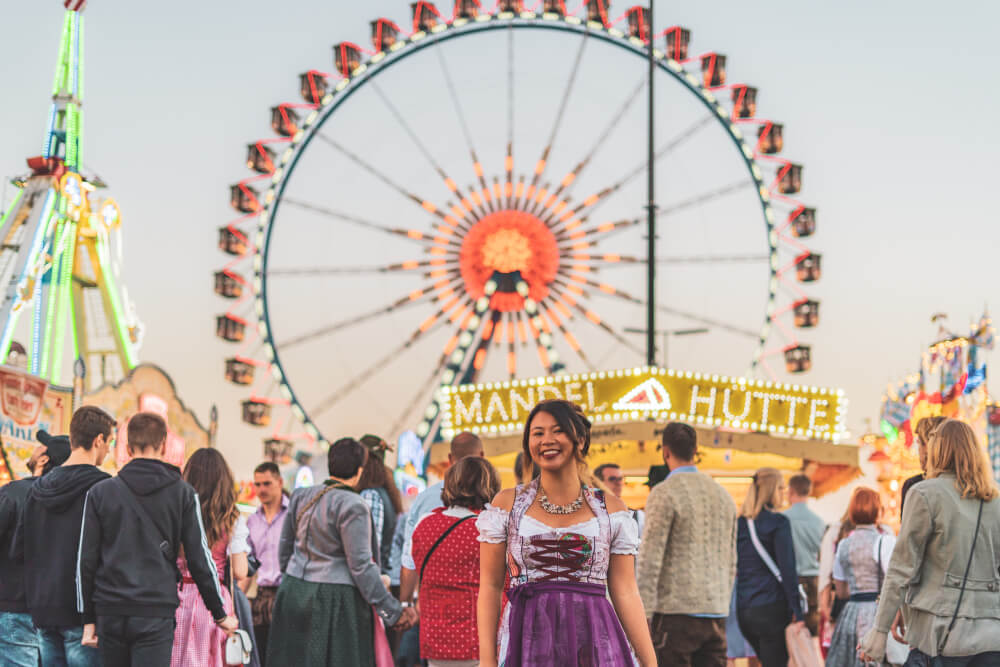 Here's my story: I was born and raised in Vancouver, Canada to two loving Chinese immigrants. All my life, thanks to way too much Law & Order, I hurled myself towards one goal – become a badass lawyer and roll in around in a bottomless pit of money (presumably).
So as little Christina hustled her way to good grades and a flawless CV, certain life skills alluded her along the way. Let's just say that by age 19, I still couldn't cook, ride a bike, read a map or even swim without panicking.
Then, like most hopeless teens, I went on a backpacking trip to Europe. I truly thought this would be my final hurrah before graduating and getting a real job – my last chance at seeing all those countries I'd always dreamt about.
But really, that trip is when things went downhill… for my studious ambitions that is…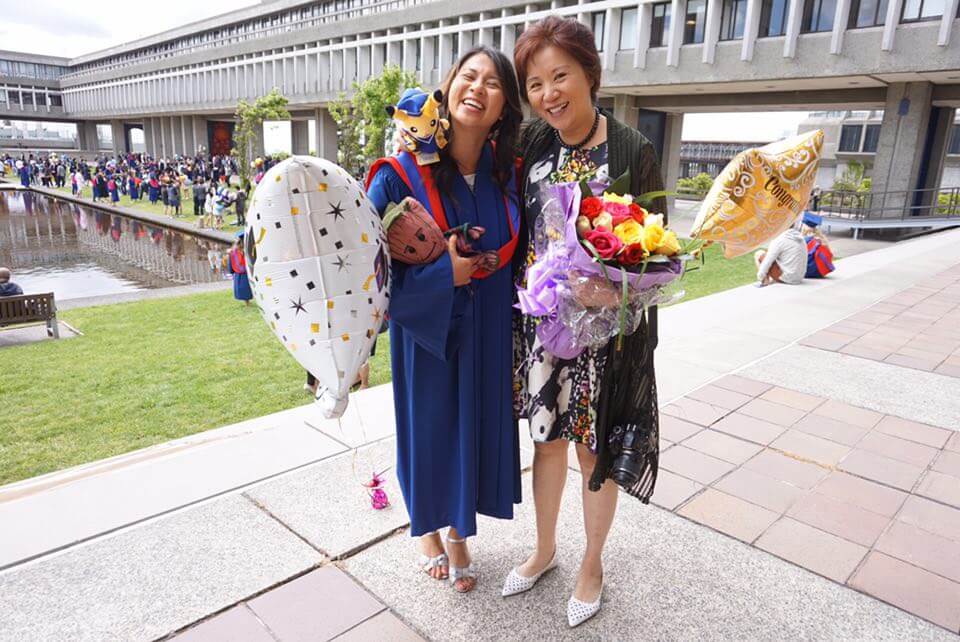 During my 1st backpacking trip in Europe, I did many things I never thought I'd do. I *gasp* swam in the ocean?? Went to an underground nightclub in Berlin?? Did a solo hike in Italy and didn't get lost in the wild?
Suddenly and unexpectedly, travel had pushed me outside of my comfort zone, and began filling in the gaps that my life was so sorely missing.
More than just seeing sights and checking things off my bucket list though, travel instilled a curiosity in me that seeped through into my day to day life. I realized it wasn't just exploring new places that made me happy, it was equally about discovering new things about the places I thought I knew like the back of my hand.
And that's when a monster was born.
An obsessive, itinerary-planning, adventure-scheming, fun fact researching, pun-making monster.
And somewhere along the way – it all clicked. The key to happiness for me wasn't necessarily traveling non-stop (although that's fun too), it was indulging my curiosity everywhere I went, and finding adventure in the most mundane of places.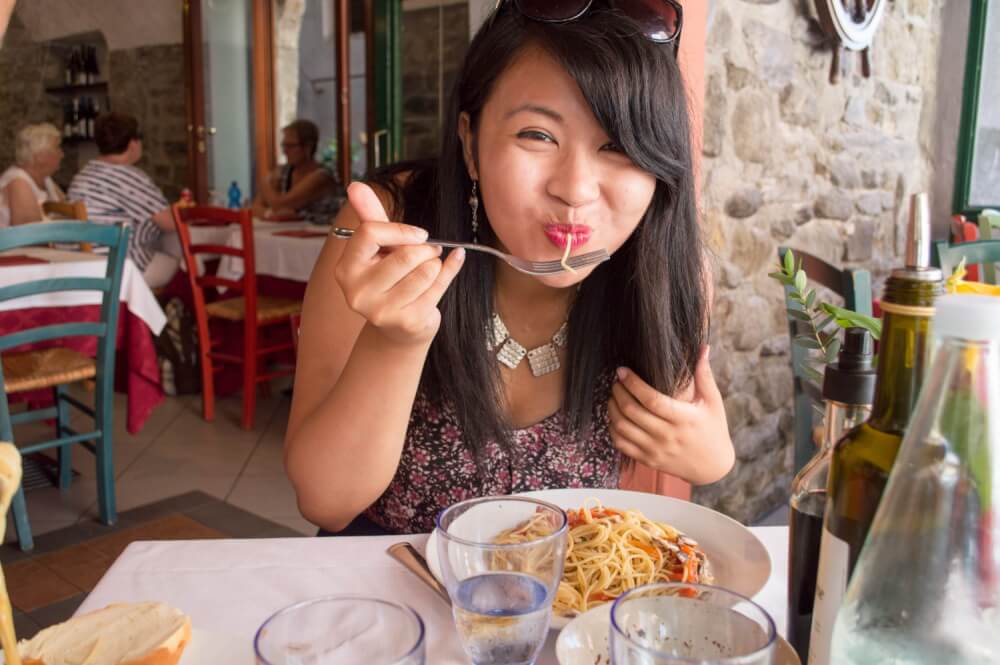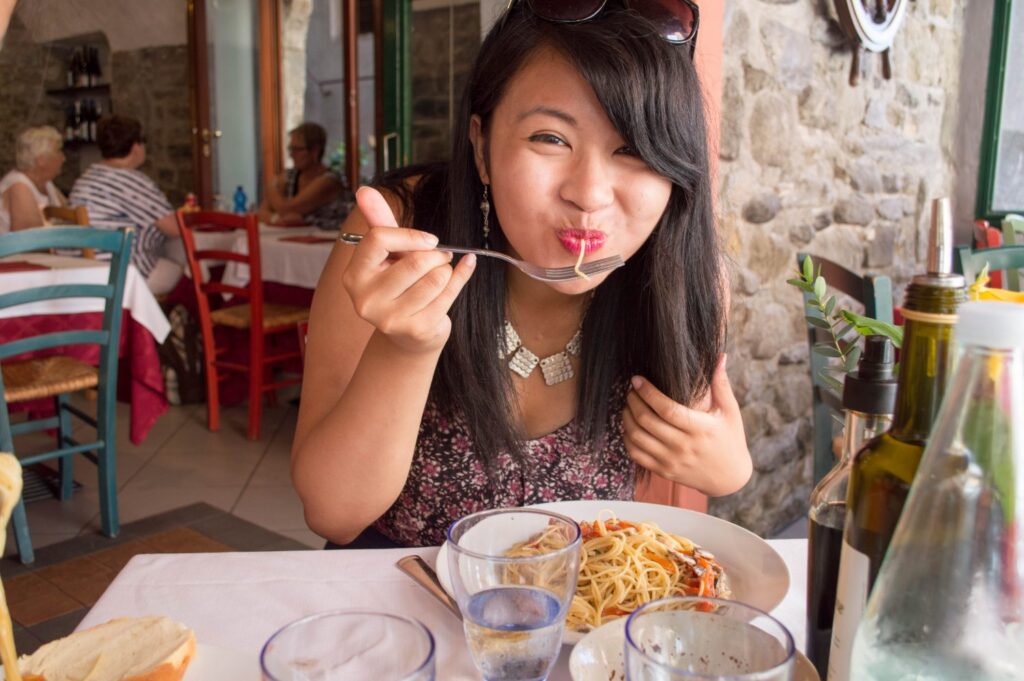 So, what does it mean then to be "Happy to Wander"?
To me, it means:
Embracing a traveler's mindset wherever you are
Finding delight in detours and details
Exploring with a culture-forward curiosity
Putting presence first (and tasty treats a close second)
If that resonates, then welcome! We can all be Happy to Wander… together 😉
[But like, not in a cult-like way]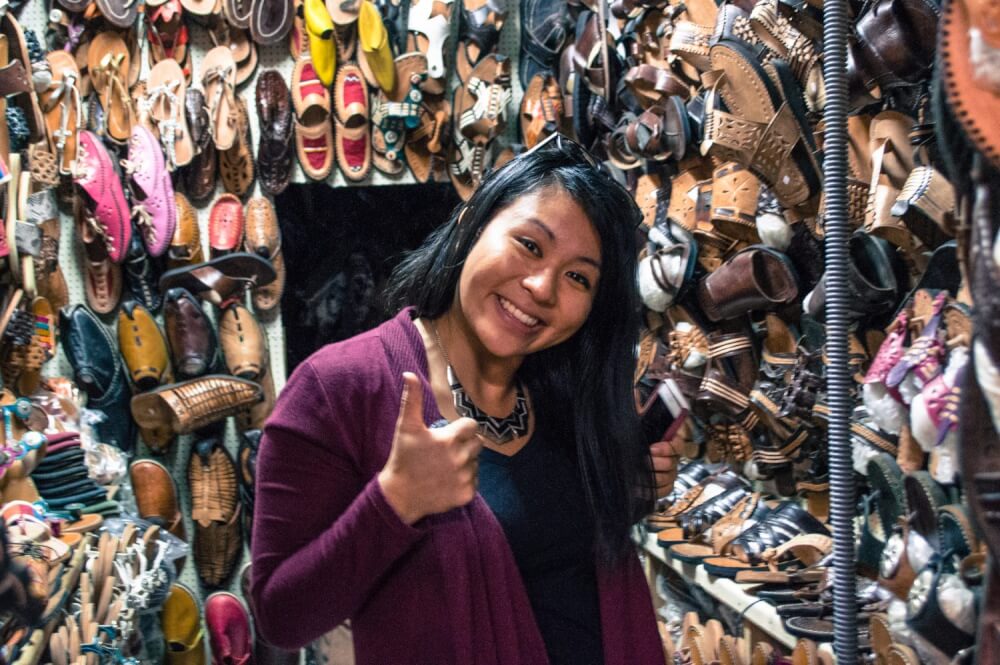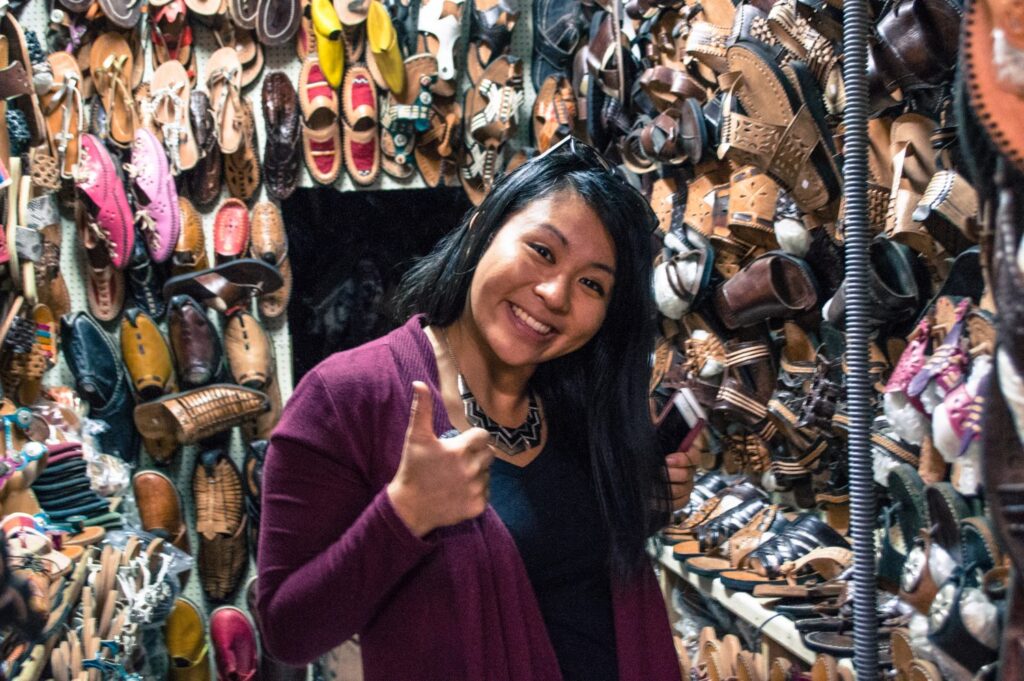 Christina's Travel Story
It's a bit odd that, as a tiny angelic infant, my journey of world travel began in Sin City.
Before I could even walk, my parents whisked me away on my first international trip: a long drive from the comforts of Canada down to Las Vegas, Nevada. And while I'm too young to remember all the martinis and exotic dancers (I'm joking I think), this was my very first taste of world travel.
I travelled a bit more as a kid after that – mostly to the classic spots like Disneyland (and once even braving an Asian bus tour, but I'll save that tale for another day).
Really though, my (slightly scary) obsession with travel began with my 1st backpacking trip in the summer of 2014. After 6 weeks exploring places I'd only ever dreamt of or seen in movies, I was hooked. The constant wanderlust began then, and it's taken hold of my life ever since.
I launched my first travel blog in late 2014, which eventually helped me convince a European river cruise company to hire me as photographer and blogger for the summer. Through that, I visited 14 countries in Europe and Southeast Asia (crazy right?!).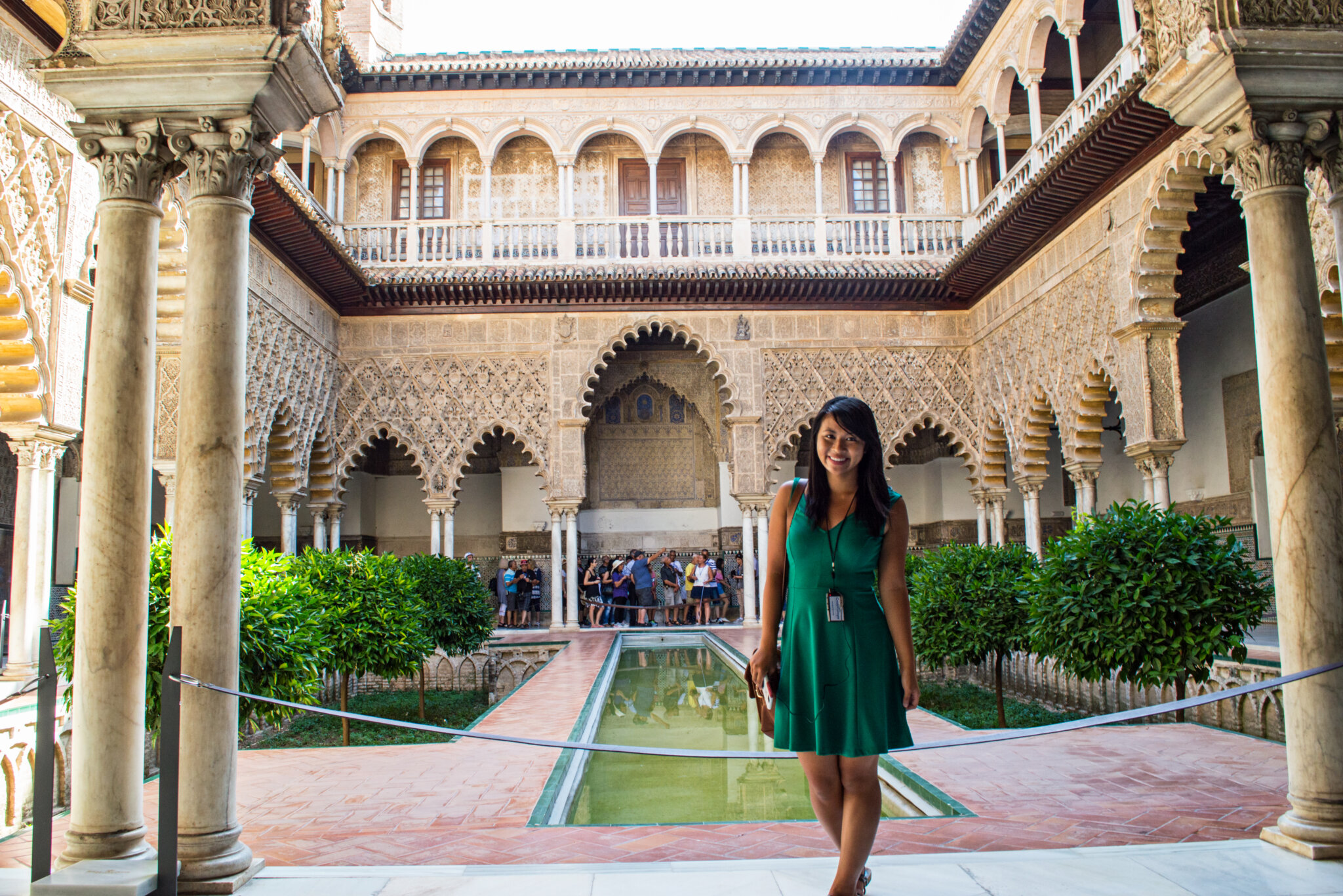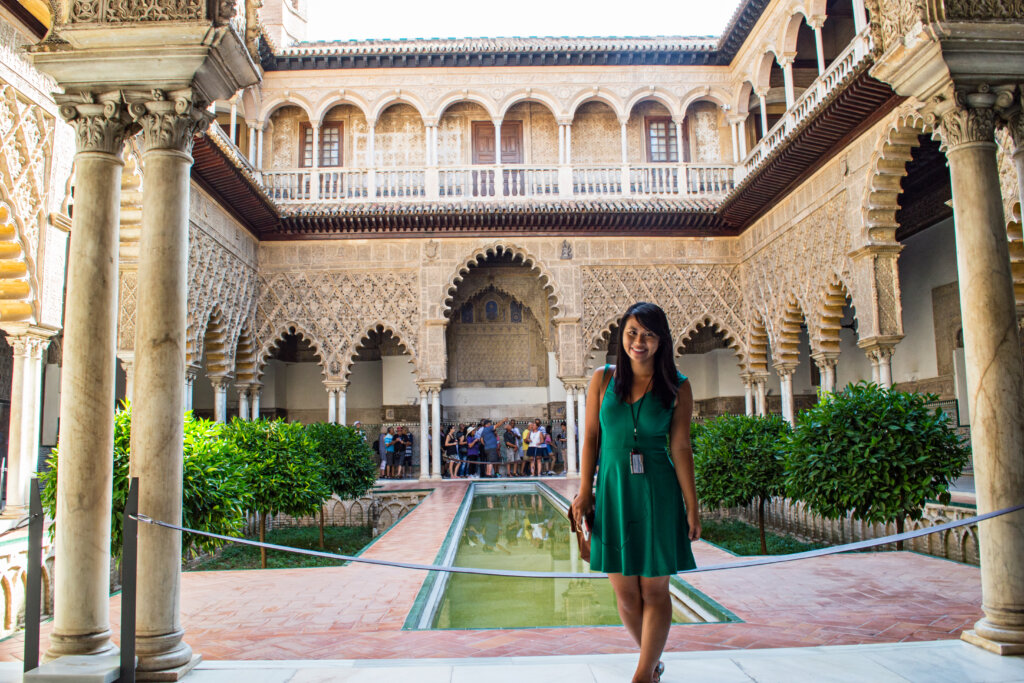 Two weeks after that ended, I moved to Germany for a study abroad with zero life skills and zero knowledge of German.
During that time, I got the opportunity to backpack through Scandinavia, travel solo to Istanbul, drive across Iceland, surf in England and even ride camels in Morocco… oh, and I guess I also found someone worth staying for, which explains why I'm somehow still here.
Almost 7 years after that first backpacking trip, I'm happy to say the adventure has just begun.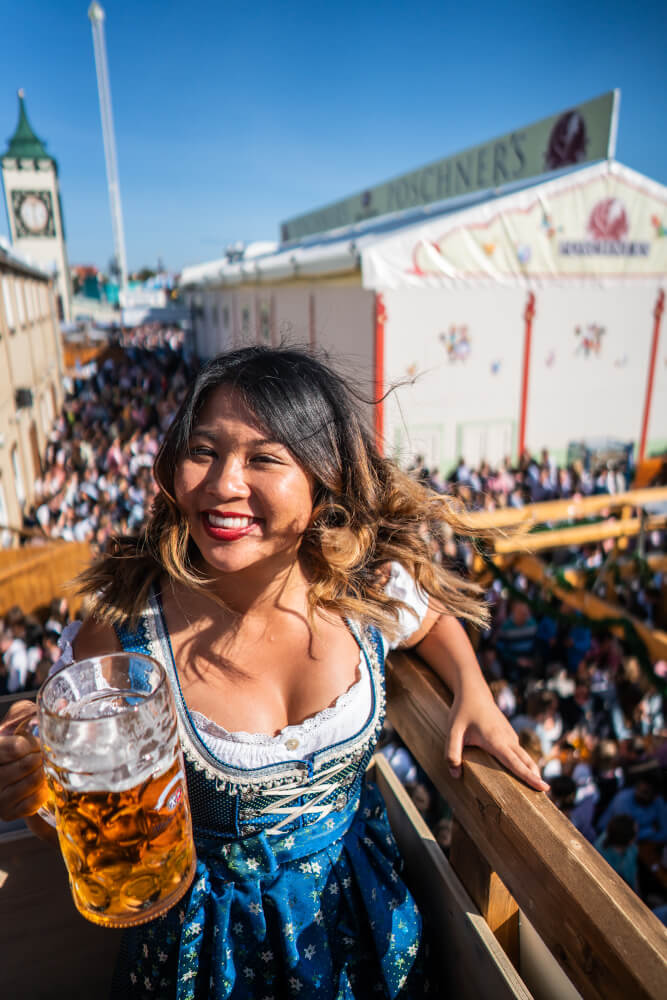 Here are the places my travels have taken me so far:
Europe:
Austria: Bregenzerwald, Dürnstein, Graz, Hallstatt, Innsbruck, Linz, Melk, Salzburg, Vienna
Bosnia & Herzegovina: Blagaj, Kravice Waterfalls, Mostar, Počitelj, Sarajevo
Bulgaria: Buzludzha, Koprivshtitsa, Plovdiv, Rila Monastery, Shipka, Sofia, Varna, Veliko Tarnovo
Croatia: Dubrovnik, Hvar, Mljet, Split, Zagreb
Czechia: Prague, Cesky Krumlov, Budweis, South Bohemia
Denmark: Copenhagen
England: Bath, Bournemouth, Brighton, Cornwall, the Cotswolds, Liverpool, London, Oxford
Finland: Åland, Helsinki
France: A bunch of Christmas markets in the Alsace, Lyon, Camargue, Avignon, Nice, Étretat, Honfleur, Rouen, Paris, Versailles, Bordeaux, Saint Emilion
Germany

Bavaria: Abensberg, Augsburg, Bamberg, Bayreuth, Berchtesgaden National Park, Egloffstein, Forchheim, Garmisch-Partenkirchen, Dachau, Kempten, Munich, Neuschwanstein Castle, Nuremberg, Obertsdorf, Pottenstein, Rothenburg ob der Tauber
BaWu: Esslingen, Heidelberg, Mannheim, Karlsruhe, Ludwigsburg, Stuttgart
Berlin
Brandenburg: Potsdam
Hamburg
Hessen: Frankfurt
Lower Saxony: Hannover
NRW: Bonn, Cologne, Dortmund, Drachenburg Castle, Duisburg, Essen, Monschau, Siegburg
Rhineland Palatinate: Burg Eltz, Koblenz, Mainz
Saxony: Dresden
Thuringia: Erfurt

Greece: Athens, Peloponnese (Ancient Messini, Kardamyli, Mystras, Platsa, Pylos)
Hungary: Budapest, Hortobágyi National Park
Iceland: All around on a road trip
Ireland: Athlone (Sean's Bar), Dublin, Dunguaire Castle, Galway, Cliffs of Moher
Kosovo: Pristina
Latvia: Riga
Liechtenstein: Vaduz, Schaan
Lithuania: Trakai, Vilnius
Luxembourg: Luxembourg City
Malta: Comino, Gozo, Ħaġar Qim, Marsaxlokk, Mdina, Popeye Village (Il-Mellieħa), Sliema, 'Three Cities' (Birgu, Cospicua and Single), Valletta
Montenegro: Kotor
Netherlands: Amsterdam, Giethoorn, Haarlem, Kinderdijk, Lisse and Keukenhof, Rotterdam, The Hague, Utrecht
Northern Ireland: Belfast, Derry, pretty much all the Game of Thrones locations in Northern Ireland
North Macedonia: Lake Ohrid, Matka Canyon, Skopje
Norway: Bergen, Flåm, Norway in a Nutshell
Romania: Bucharest, Covasna County
Slovakia: Bratislava
Slovenia: Bela Krajina Region (Big Berry), Lake Bled, Lake Bohinj, Ljubljana
Sweden: Stockholm
Switzerland: Basel, Brienz, Interlaken, Gelmerbahn, Lauterbrunnen, Meiringen, Mürren, Oeschinensee, Wengen, Hammetschwand Elevator, Lucerne, Chur, Lugano, Lausanne, Zermatt, Zurich, Rhine Falls
Turkey: Istanbul
Vatican City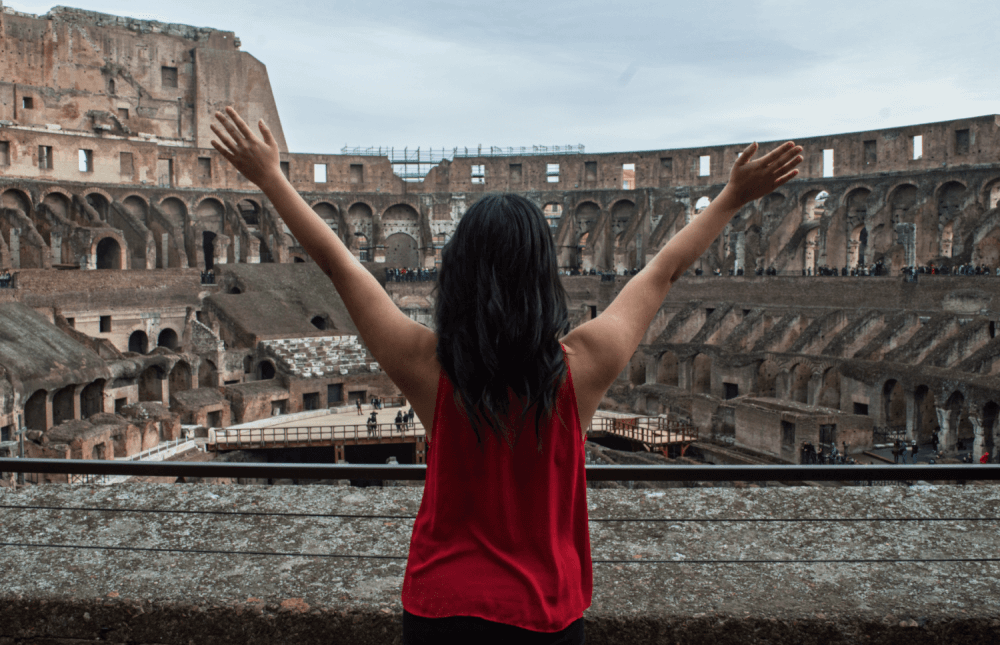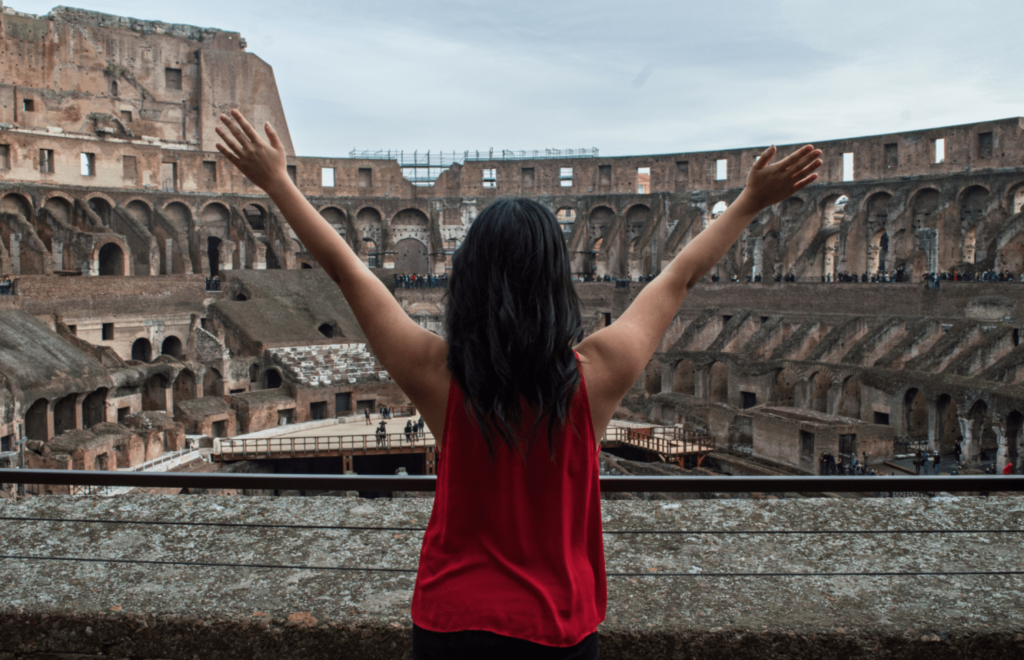 Africa: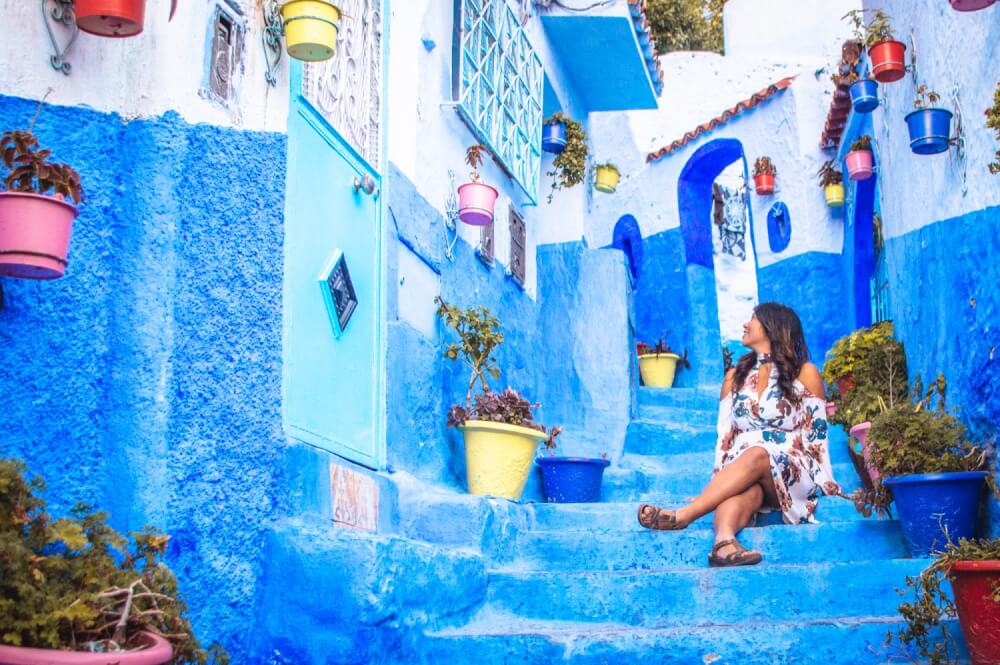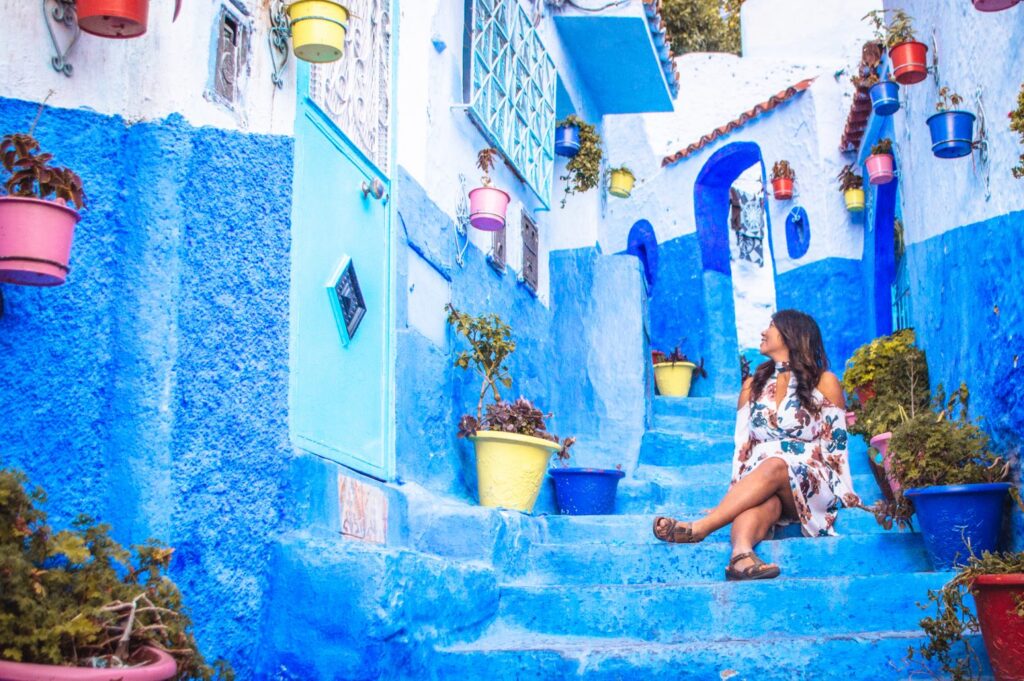 Asia:
Cambodia: Angkor, Kampong Chhnang, Siem Reap, Skuon, Phnom Krang Dei Meas, Phnom Penh
China: Guangzhou, Macau, Shenzhen
Hong Kong
Macau
India: All around on board the Golden Chariot

Karnataka (Badami, Bangalore, Belur, Chikmagalur, Halebidu, Hampi, Mysore, Pattadakal, Seringapatam) and Goa

Indonesia: Bali, Lake Toba, Samosir, Semarang, Tana Toraja
Vietnam: Cái Bè, Châu Đốc, Ho Chi Minh City, Mỹ Tho, Sa Đéc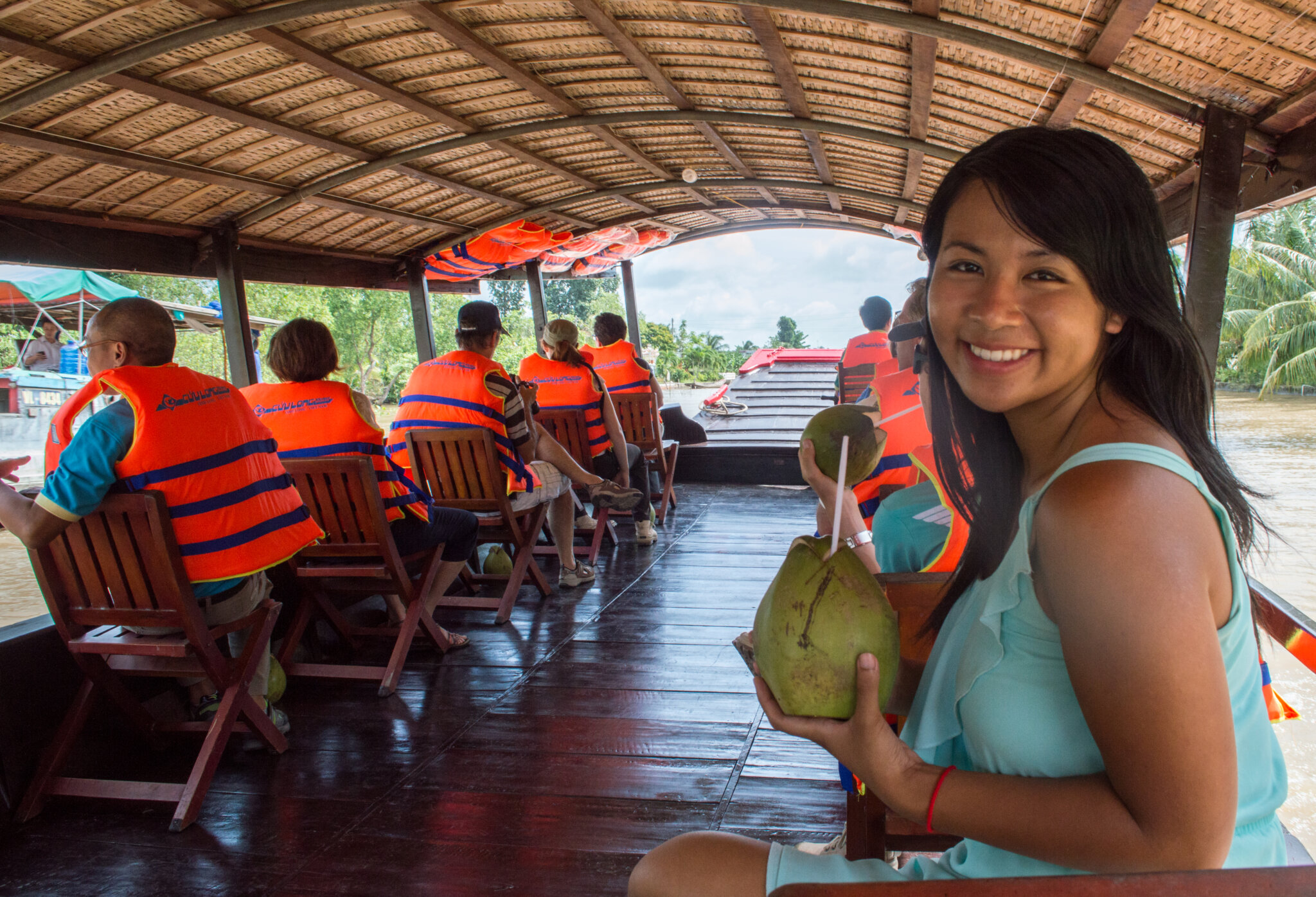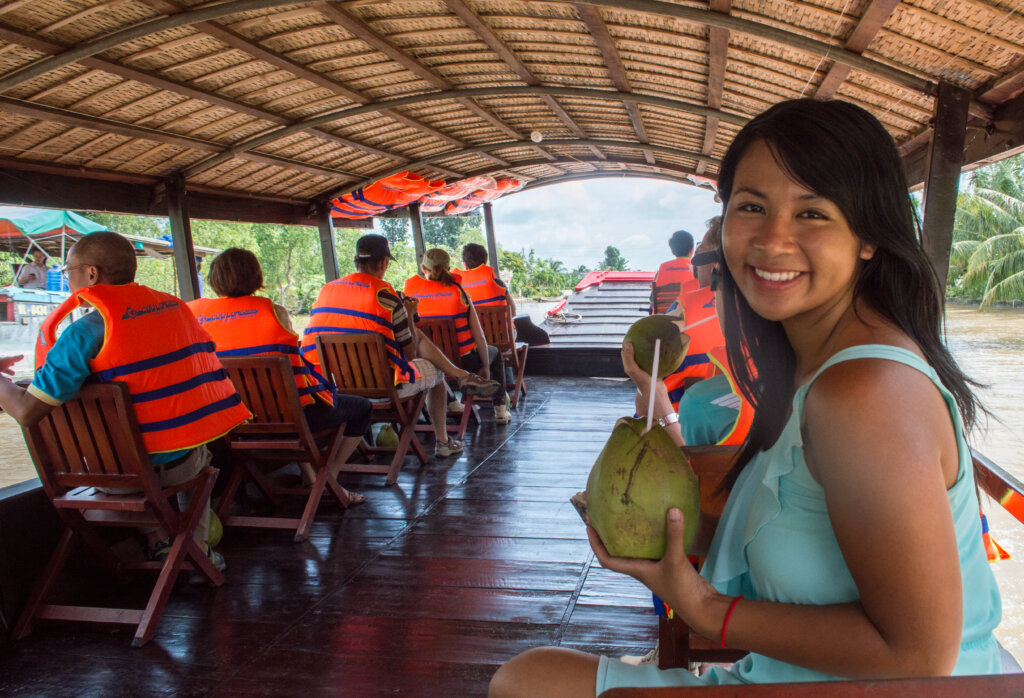 North America:
Canada: Banff National Park, Calgary, Edmonton, Charlottetown, Halifax, Hay River, Jasper National Park, Montreal, Okanagan, Ottawa, Prince Edward Island National Park, Québec, Saskatoon, Spotted Lake, Terrace, Toronto, Vancouver, Victoria, Winnipeg, Whistler
United States: Boston, Grand Canyon, Las Vegas, Los Angeles, New York City, San Francisco, Seattle, Portland, Philadalphia, Reno