*FYI - this post may contain affiliate links, which means we earn a commission at no extra cost to you if you purchase from them. Also, as an Amazon Associate I earn from qualifying purchases. Check out our Privacy Policy and Disclosure. for more info.
The following list of Spain travel tips is brought to you by Sydney from Alone and Abroad, an American living in Spain! Read on for some of her top tips & must knows before visiting Spain as a tourist.
Beaches, sangria, and cathedrals, oh my! Between the history, the food, and the weather, Spain can feel like paradise on earth. Over 80 million people visit this beautiful country every year, and it's easy to understand why.
There are hundreds of guides that tell you where to stay or what to see in Spain, but it's much harder to learn about the more practical, day-to-day tips. What culture shocks should I expect? How am I going to get around? What's the restaurant etiquette?
Fear not! Here are 20 practical travel tips on what to know before visiting Spain.
1. Learn How to Spot a Good Restaurant
The best restaurants are rarely the ones with the cute views of the plaza.
Those can be wonderful places to soak in the ambiance and people watch, but to find affordable, quality tapas you need to go where the locals go.
When on the lookout for a restaurant that caters to locals, there are a few things to be mindful of. Is the menu primarily in English? Is there an A-frame sign posted outside with large pictures of menu items? Odds are, that's a tourist trap.
But if the menu is entirely in Spanish, you're several blocks away from the nearest tourist attraction, and you don't see any pictures on the menu, you're probably in for one of the best meals of your life.
2. Use the Bravas Rule
Patatas Bravas are one of the most popular tapas in Spain. Crispy fried potatoes, covered in a mildly spicy tomato sauce – does it get any better than that?
In Spain, there is something called the Bravas rule, which means that the best way to test if a restaurant is good is to order the patatas bravas. If the bravas are good, everything else on the menu will be too!
Valencia
3. Learn how to get free water
There's a myth circulating online that water in Spanish restaurants isn't free. I'm not quite sure where this rumor started, but contrary to popular belief, water in Spanish restaurants can be free!
All you have to do is ask for it the right way. If you just ask for water, it'll be assumed that you want a bottle or a pitcher of water, which you will be expected to pay for.
But if you ask for a cup of water (un vaso de agua) it will be free!
4. Understand Spain's Language Diversity
Spanish isn't the only language spoken in Spain. While it is the most commonly spoken language, Catalan, Basque, Valencian, Galician, and Aranese are widely spoken in some parts of the country.
When you're learning a few basic phrases before your trip (like "excuse me," "how much?" and "where's the bathroom?") it's a good idea to check what language is spoken in the region you plan on visiting.
Mallorca
5. Understand Spain's Geographic Diversity
This may go without saying, but different places in Spain can be very different.
Spain has incredible geographic diversity, with vastly different climates and ecosystems, so be sure to take that into account when planning where to go, and what to pack.
Bilbao is very different from Cadiz, which is very different from Barcelona, which is very different from the Canary Islands, like Lanzarote.
All of this diversity means that there should be something that appeals to everyone!
Hoping for a relaxing beach vacation? Check out the Balearic Islands! Want to spend your weekend museum hopping? Madrid is the place for you! Prefer a cozy yet mild climate? Spend some time in Bilbao!
Toledo
6. Explore off the Beaten Path
The big, popular cities in Spain are popular for a reason, but there is so much else to see beyond the country's most visited destinations.
The small towns of Spain are some of the most charming places on earth. Why not venture somewhere you've never heard of before?
Going to Madrid? Check out Salamanca, Chinchon, or Toledo. Going to Seville? Make a stop in the scenic Sierra de Aracena. Going to Barcelona? Go see Girona, Tarragona, Sitges, or Cadaqués as well… and check out Christina's full list of Barcelona travel tips for more details.
Hondarribia
7. Dress for the Season, not the Weather
People often wonder what they should wear so they don't look like a tourist in Spain.
One of the biggest things to note is that people generally dress for the season, not the weather.
For example in Madrid, the temperatures in October could be above 80 F/26 C, but you're still likely to see locals start trading in their t-shirts for jackets. One of the fastest ways to stand out as a tourist is to be wearing summer clothes after September.
That said, when planning vacation outfits, everyone should wear what makes them feel happy and comfortable.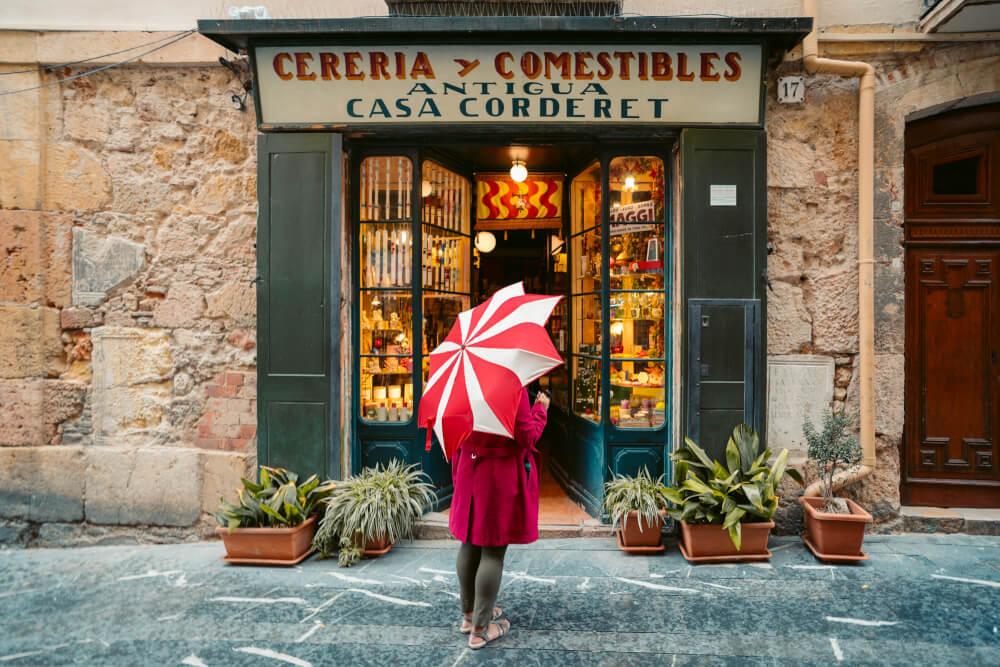 8. Prepare for Some Late Meal Times
Mealtimes in Spain are on a different schedule than they are in the United States. I'll never forget my first night in Madrid when I asked my new roommate if she wanted to grab dinner with me. She looked at her phone, saw that the time was 8:30pm, and said, "Really? But it's still so early."
She wasn't wrong. Dinner in Spain often isn't until 10:00pm. This is typically after a light breakfast at 8:00am, and a large lunch at 2:00pm. Restaurants often close between 4:00 – 8:00pm, so if you're used to eating on a different schedule, it may be a good idea to have some snacks to hold you over until dinner.
Cadiz
9. Don't worry about violent crime, but be mindful of pickpockets
Crime rates in Spain are incredibly low, especially when compared to the United States. Even as a female solo traveler, I have never felt safer in all my life than I did in Spain.
I regularly walked alone at night in Madrid, and never once had an incident where I feared for my safety. Visitors should be cautious of pickpocketing, especially in Madrid and Barcelona, but it's rare to experience a violent crime in Spain.
Christina's note: Check out my guide on How to Avoid Pickpockets to get the low down on common pickpocketing techniques and scams to avoid.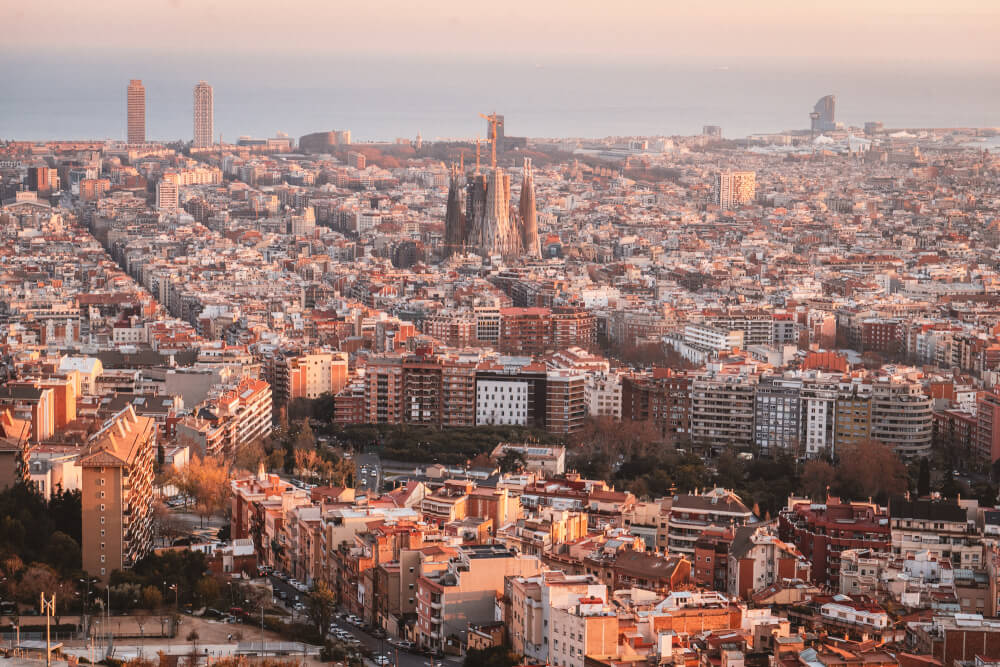 10. Travel with Public Transit
Don't waste your money on taxis or rental cars!
The public transit systems in Spain are fantastic, especially in big cities like Madrid, Barcelona, Seville, and Bilbao.
The biggest cities all have extensive metro systems that are reliable, affordable, and easy to use. Even in small towns, there are almost always buses or trains to take you wherever you need to go.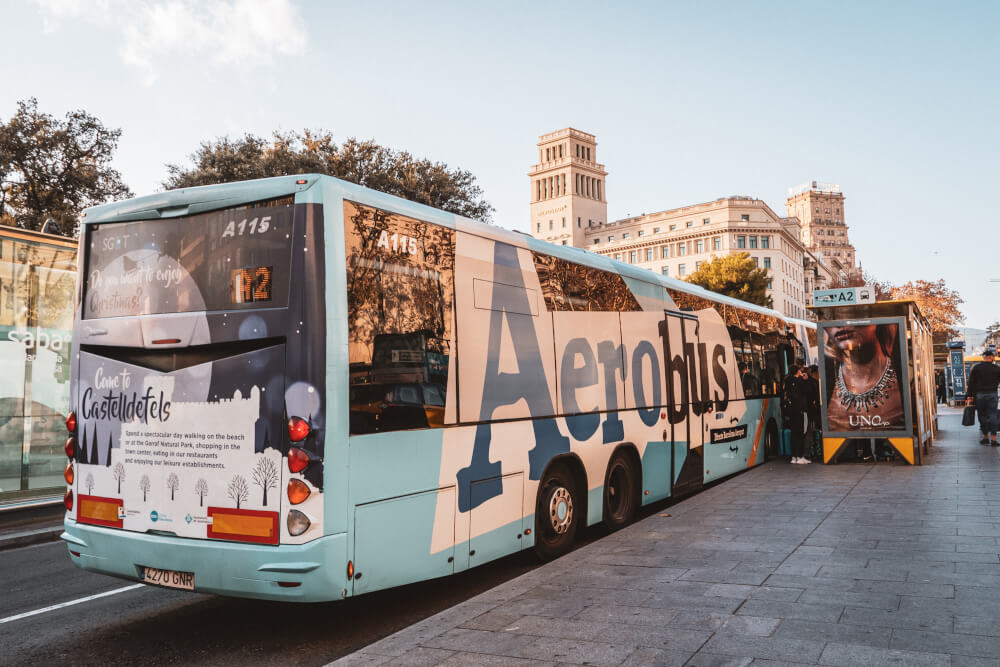 11. Look into Spain's Many Festivals
There are 874 festivals in Spain each year. That's almost 2.5 each day!
While the most famous festival in Spain is undoubtedly the running with the bulls in Pamplona, there are hundreds of other festivals that everyone should attend at least once in their life.
Some other notable festivals include La Tomatina, a city-wide food fight when people hurl tomatoes at each other, and Las Fallas, where large papier-mache statues are erected all around town only to be set on fire.
Las Fallas Festival, Valencia
12. Learn to Flag Down Servers
Meals in Spain are meant to be slowly enjoyed with your friends or family. It's not uncommon for dinners to last over two hours.
Because of this, when you want to order at a restaurant or ask for the check, you'll need to flag down your server.
No matter how long you've been there, or if it's clear that you're finished eating, servers typically won't bring you the check until you explicitly ask for it.
If you wait for the server to approach you, you'll be at the table all day long.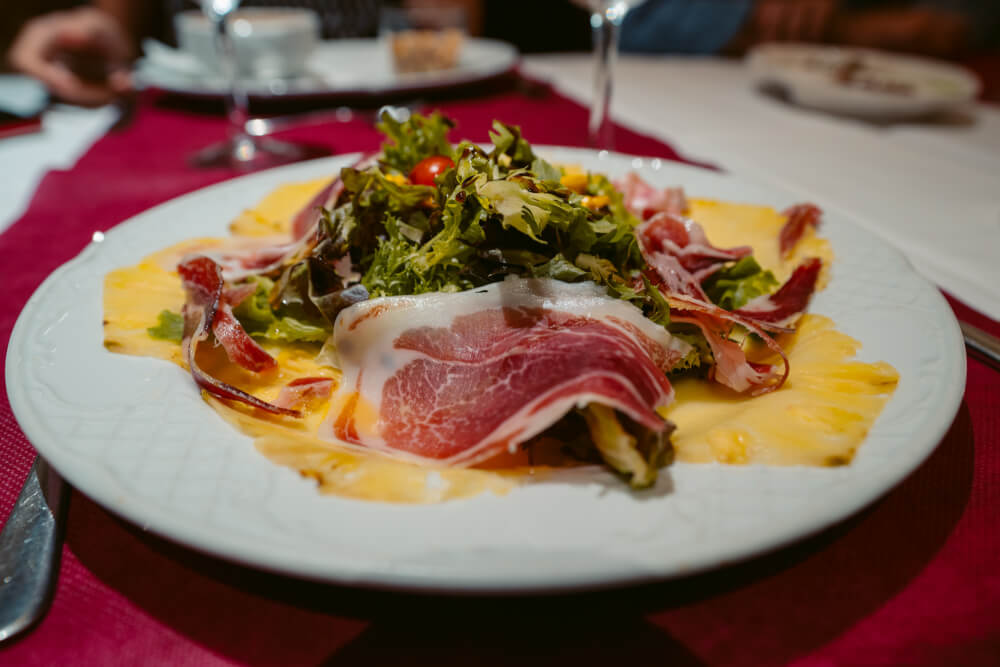 13. Be Mindful of the Famous Siesta
The idea of a nationwide nap is only half truthful.
While most people don't literally take a nap, shops tend to close between 2:00 – 5:00pm each day, especially in smaller towns. This is when people tend to have lunch.
It also means that shops are open later than they would be in the United States. Rather than the 9:00am – 5:00pm schedule that's common in North America, Spain's common business schedule is 9:00am – 2:00pm, then 5:00pm – 8:00pm.
Plaza de Espana, Seville
14. Try Tinto de Verano
Spain is known for Sangria, but the criminally underrated cocktail is called Tinto de Verano.
Roughly translating to summer wine, tinto de verano is equal parts red wine and lemon soda. It's simple, refreshing, and almost always less than 2€.
15. Explore Spain's 49 UNESCO Heritage Sites
Anywhere you go in Spain, you're never far away from a UNESCO Heritage Site.
A UNESCO Heritage Site is a place that the United Nations has decided is "of outstanding universal value to humanity."
These include the Alhambra in Granada, The Aqueduct of Segovia, and La Sagrada Familia.
In fact, Spain is tied with France for 4th most UNESCO Heritage Sites in the World after Italy, China, and Germany. Any Heritage Site is well worth a spot on your Spanish itinerary.
Crystal Palace, Madrid
16. Book Entry Tickets Well in Advance
While most things in Spain are done best by relaxing and going-with-the-flow, the exception to this rule is when it's time to buy tickets to things.
It's best to buy tickets to all of the well-known tourist attractions at least a month in advance.
Entry to the Alhambra, the most visited castle in Spain, can sell out over a month in advance in the summer.
When you buy an entry ticket, you'll likely be given a specific time slot.
Plan to arrive early, because lines can get long, and if you miss your time slot, you'll likely be denied entry.
Alhambra, Granada
17. Take Note of Free Hours
Before you pay for your tickets, take a minute to see if they offer free hours.
Many tourist attractions, like the Prado Museum or the Madrid Royal Palace, have free hours scattered throughout the week.
Each attraction has different hours and different stipulations. Some are free for all visitors, while some are only free for EU citizens.
Make sure to read the fine print before booking your ticket!
Royal Palace, Madrid
18. The Best Time to Visit is Not Summer
Summer may be the peak tourist season, but it's definitely not the best time to visit.
Especially in the south, where temperatures commonly soar above 98F/37C. Not only is it scorching hot, but many businesses shut down as locals flee to the coast for the month.
You'll likely have better weather and fewer crowds if you visit in the shoulder season from September to November, and March to May.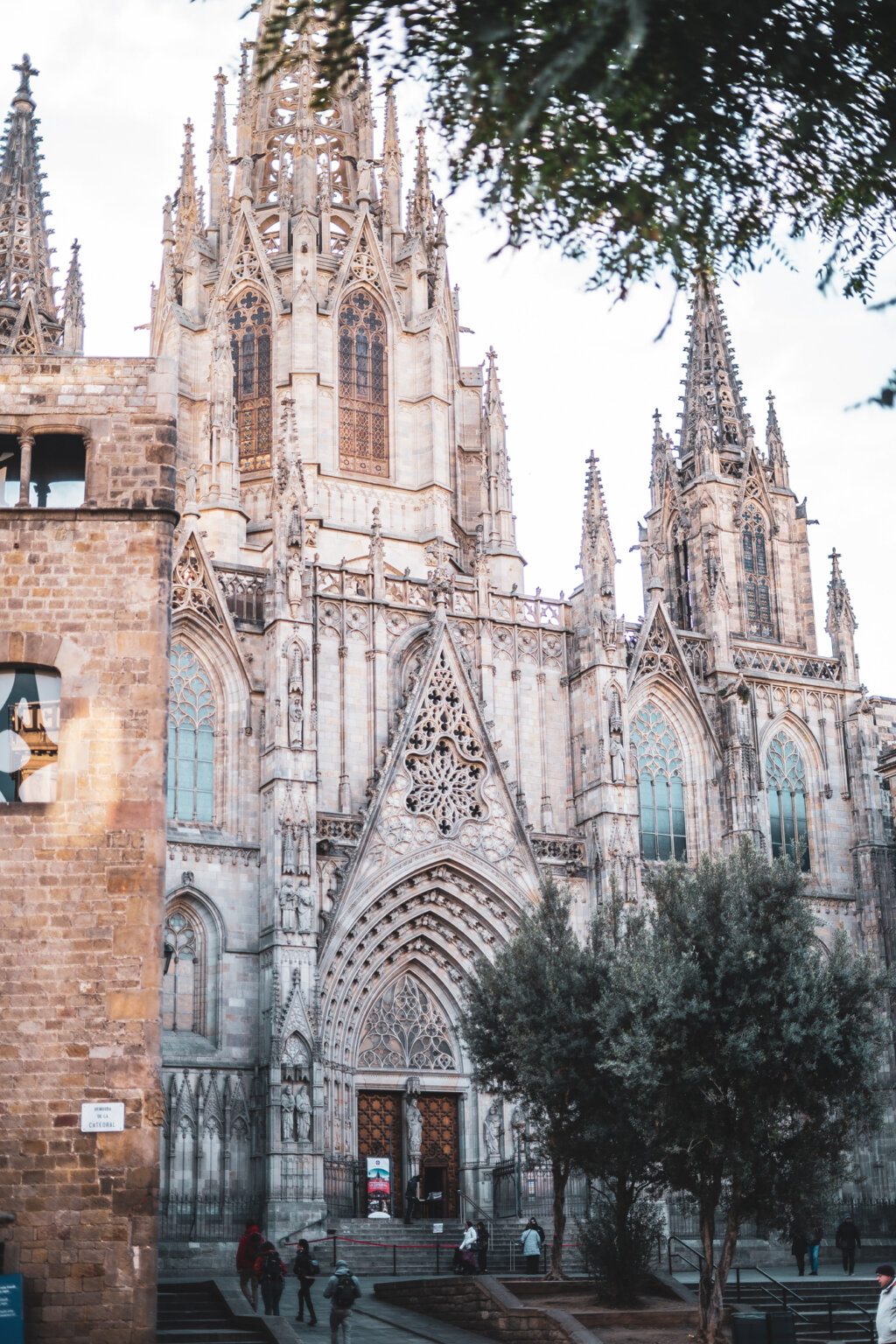 19. Slow Wandering > Jam Packed Itinerary
I get it. There are a million things to do in Spain and you want to make the most of your short time there. It can be tempting to load up your itinerary with dozens of things to do each day, but that's just not realistic.
Even if you manage to see everything on your list, you'd be exhausted from running around all day.
Life in Spain moves slower. The culture values enjoying your time.
One of the best "live like a local" tips I can offer is to spend your time in Spain taking it easy. Instead of rushing from museum to museum, take a two-hour lunch and wander slowly through historic neighborhoods.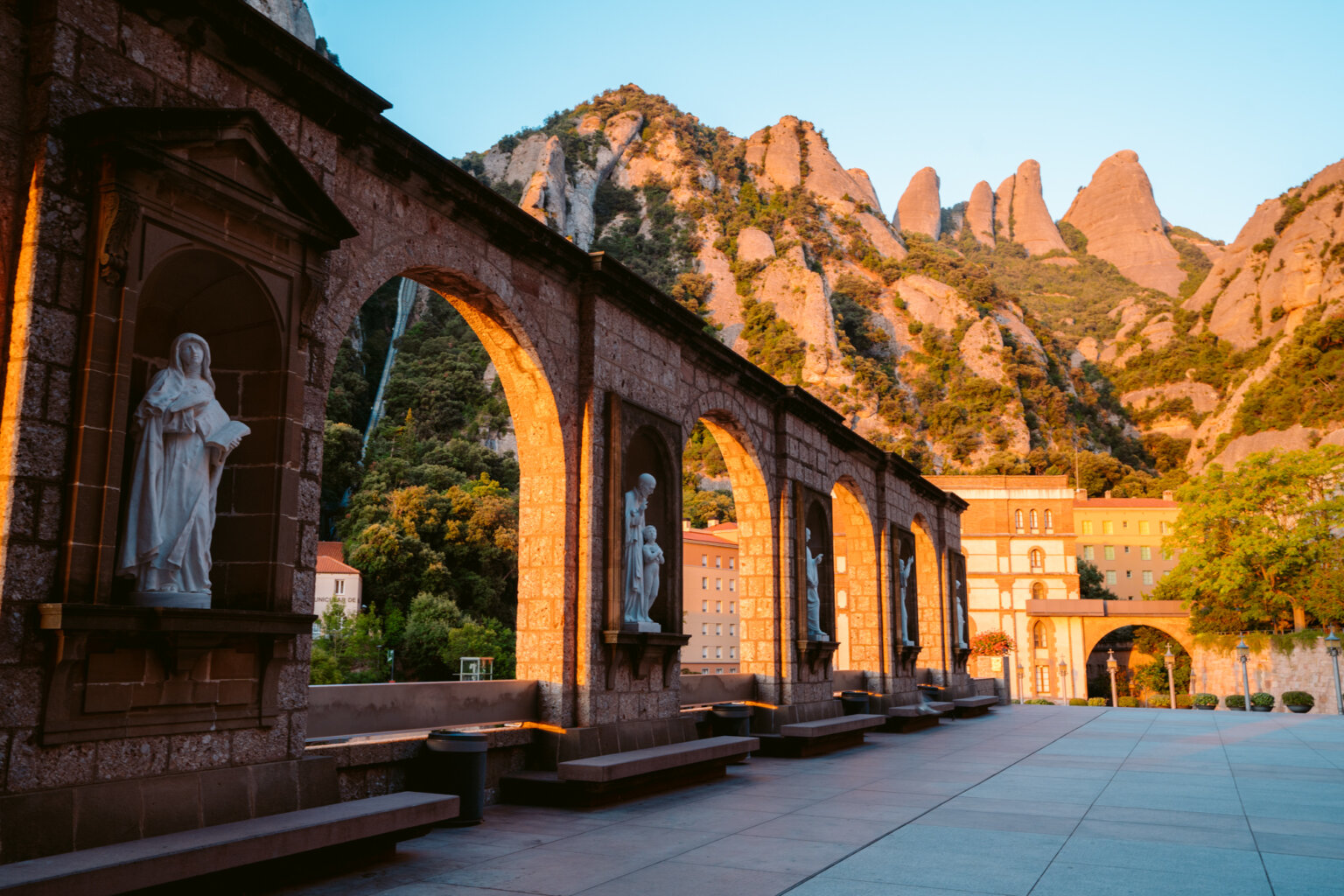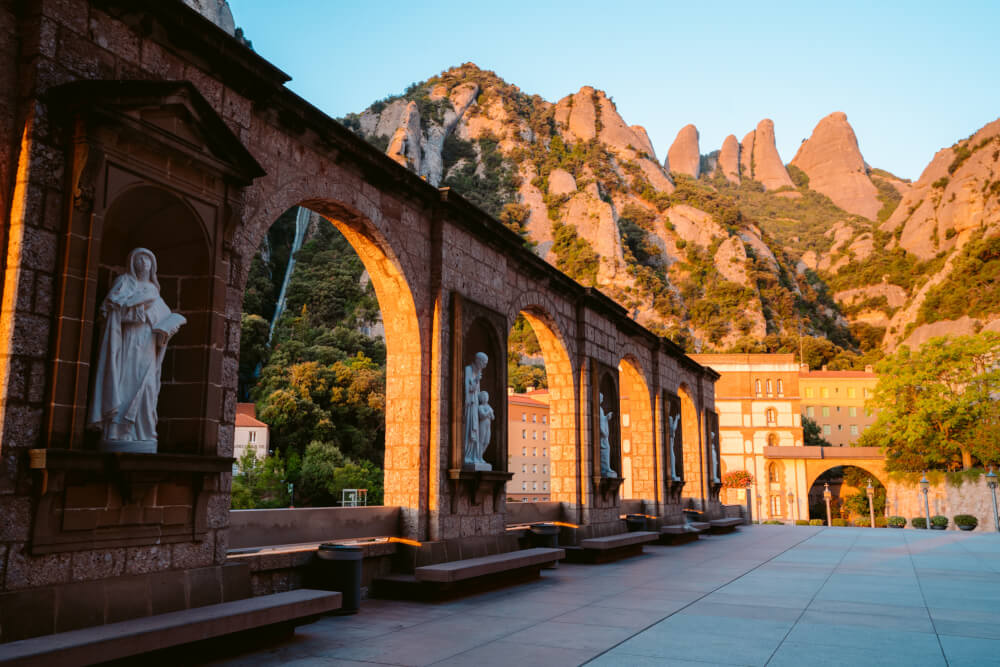 20. "Real Paella" is Found in Valencia.
Good paella can be found anywhere in Spain, but any local will tell you that real paella is found in Valencia.
There are a million variations of this classic dish to be found, including vegetable and seafood paella, but paella valenciana is the "authentic" paella.
Paella valenciana is Spain's famous rice dish that is going to be served with rabbit, chicken, and a few strands of saffron.
Paella
I hope you enjoyed these Spain travel tips!
Feel free to chime in if you have any tips for travelling Spain you think should be added to the list. Thanks so much for reading, and have an amazing trip.
---
Watch my most popular YouTube video this week:
---