*FYI - this post may contain affiliate links, which means we earn a commission at no extra cost to you if you purchase from them. Also, as an Amazon Associate I earn from qualifying purchases. Check out our Privacy Policy and Disclosure. for more info.
While most commonly associated with beers, bratwursts and tight leather pants, Germany is a country full of delightful finds that extend far beyond the stereotypes.
From dreamy castles and fairytale towns to awe-inspiring nature and sprawling cities, Deutschland has a little something for every kind of traveler… although I'll admit the leather pants are also great.
I first visited Germany on a 6 week backpacking trip across Europe, and as I sipped my comically large beer under the toasty Berlin sun, I felt a strange sense of calm and belonging.
Spurred by this hunch, I moved to Munich. One study abroad, and 5 years later, I'm still here, with so much giddy enthusiasm for this country that I've become a thoroughly insufferable dinner guest.
But my social life's loss is your gain, my friend… because today, I've decided to channel all my Deutschland fangirl tendencies into this concise Germany travel guide filled with all my top tips, itineraries, and recommendations.
I hope you find it helpful, and of course, feel free to ask any more questions in the comments section or on Instagram here.
Traveling to Germany Basics
Currency: Euro
Language: German, although accents and dialects vary wildly! In larger cities and tourist hotspots, most Germans also speak excellent English.
Getting Around: Trains, buses and flights are plentiful and affordable in Germany – my best tip is to use Omio to compare options easily. Having a car is ideal for visiting smaller towns, more remote locations and numerous destinations in a short amount of time, but is otherwise not needed for big cities.
Germany Highlights (By the Season)
My Favourite Places in Germany
Munich
Let's get my mega-biased opinion out of the way first – Munich is the city I now call home, and I couldn't recommend it more… especially if you're obsessed with beer like I am. This is the birthplace of Oktoberfest after all!
There are lots of fun things to do in Munich, like hopping around the city's sprawling museum district (many only cost 1 euro on Sundays!), eating up the best Bavarian food that Munich has to offer or soaking in the wealth of historical sites scatered around the city.
It's also an ideal base for many epic day trips. Going from Munich to Neuschwanstein Castle (AKA the real life Sleeping Beauty castle) takes only 2.5 hours. Or, if you want to visit glorious Salzburg from Munich (AKA the birthplace of Mozart and setting of Sound of Music), that's only 1 hour by train.
Why visit Munich when you travel Germany:
Amazing beer & beer festivals
The English Garden – one of the largest city parks in the world
Beautiful palaces and museums
Easy base for amazing day trips to the Alps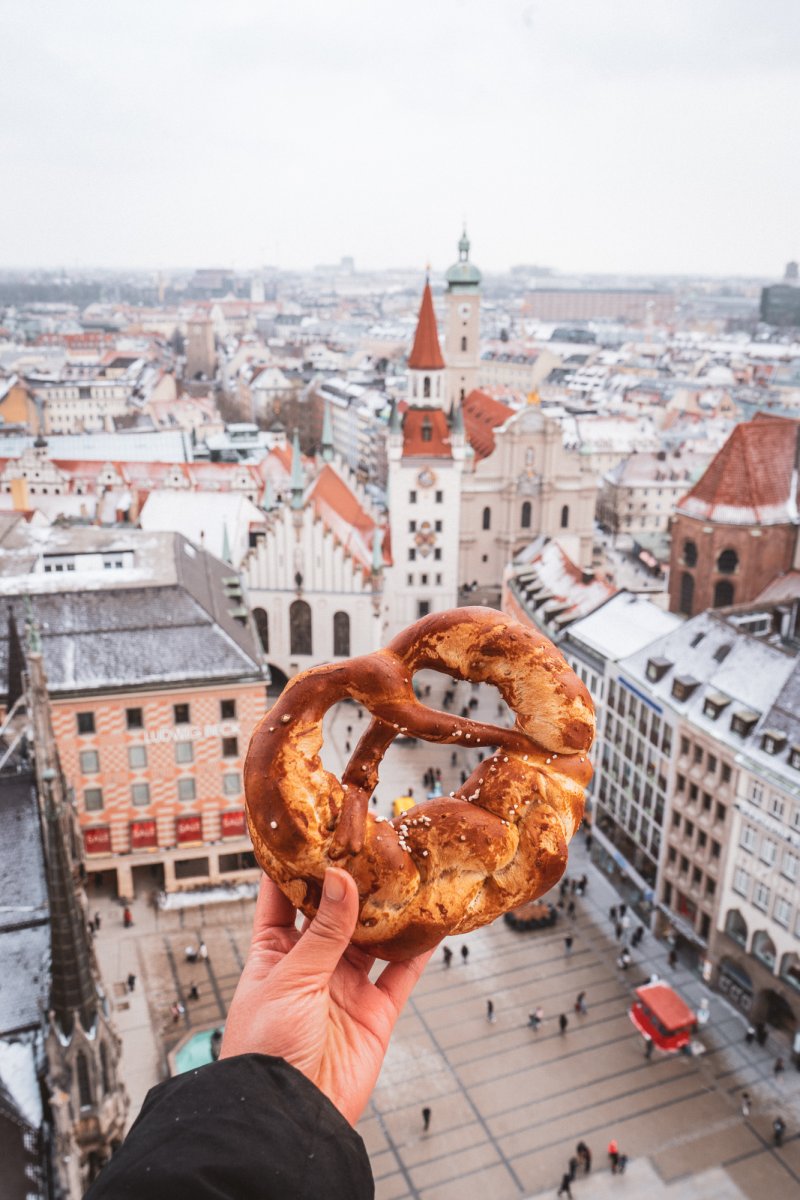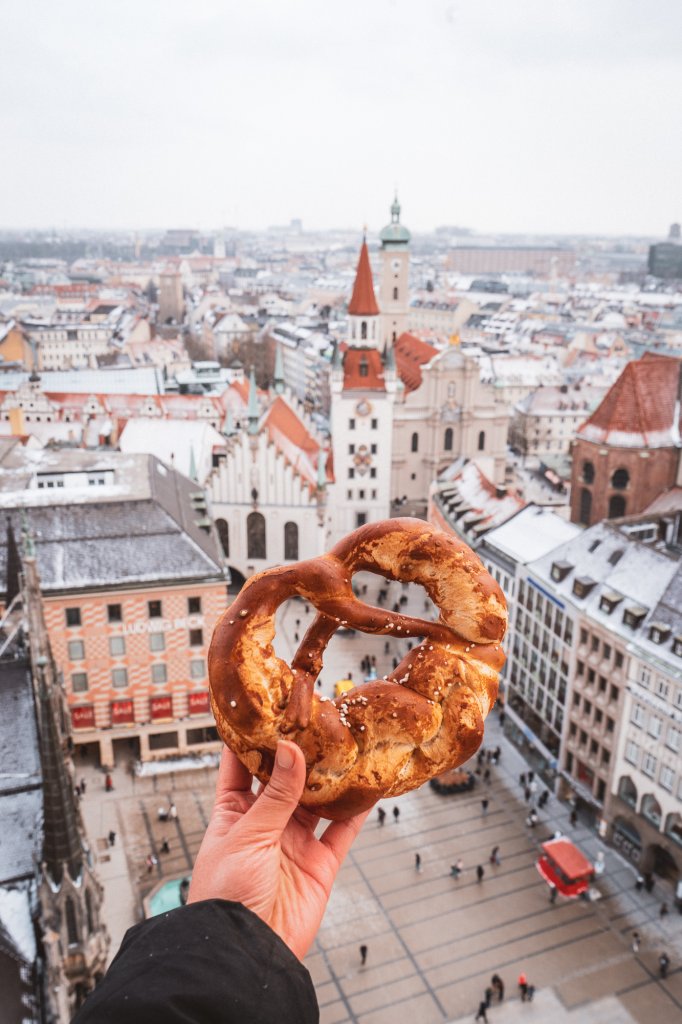 Berchtesgaden National Park
If it's natural beauty you're after, Germany's Berchtesgaden National Park (near the border to Austria) is a must-visit.
Everything here is breathtaking – from the shimmering turquoise lakes and snow-flecked mountains to the adorable Berchtesgaden town center.
And, if you're up for it, this is the ideal place to enjoy a typically Bavarian wellness weekend.
Why visit Berchtesgaden National Park when you travel Germany:
Stunning hikes and scenery
The glorious boat ride on Königssee to see the equally stunning Obersee
Historic sights like Hitler's Eagle's Nest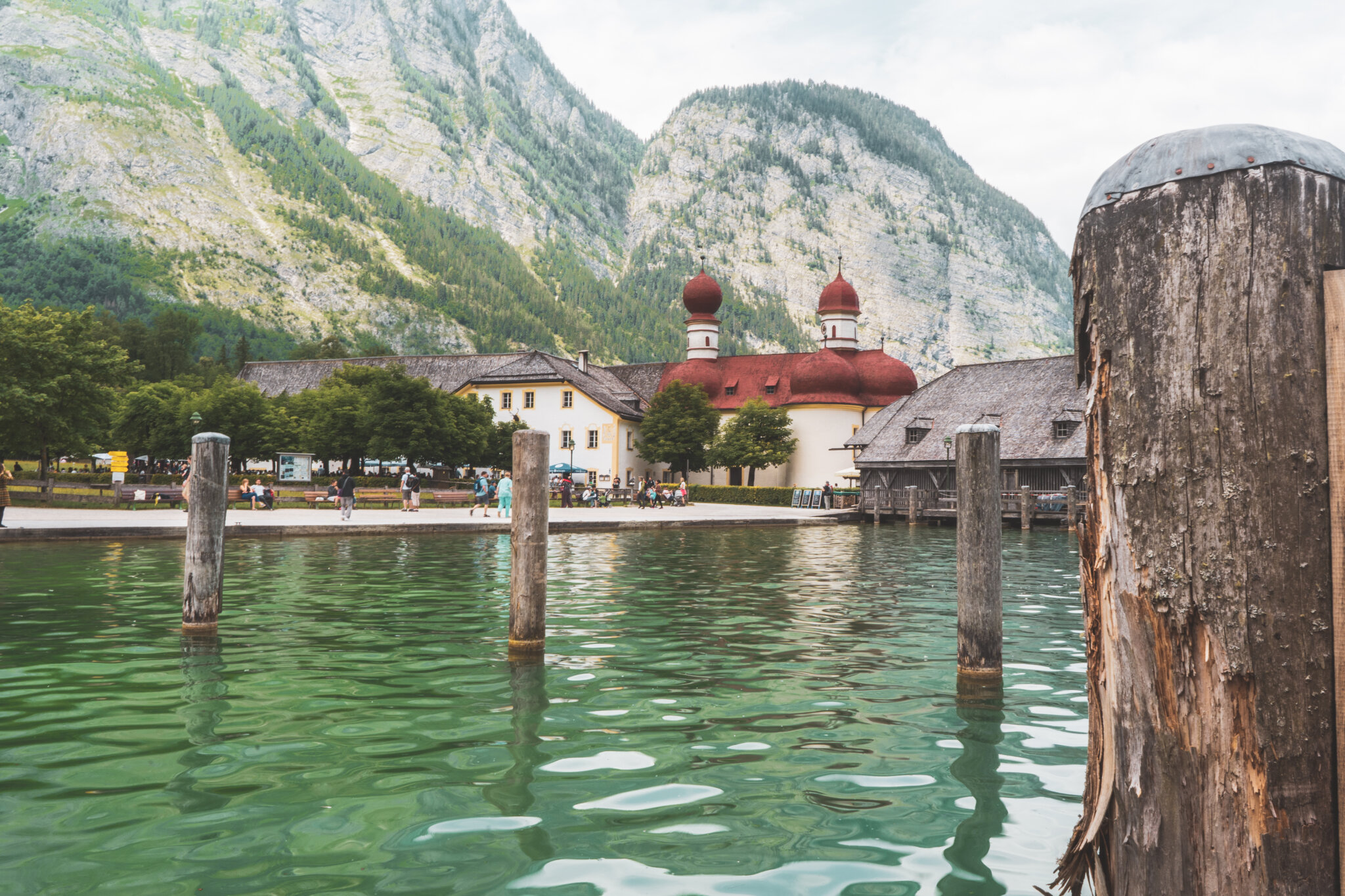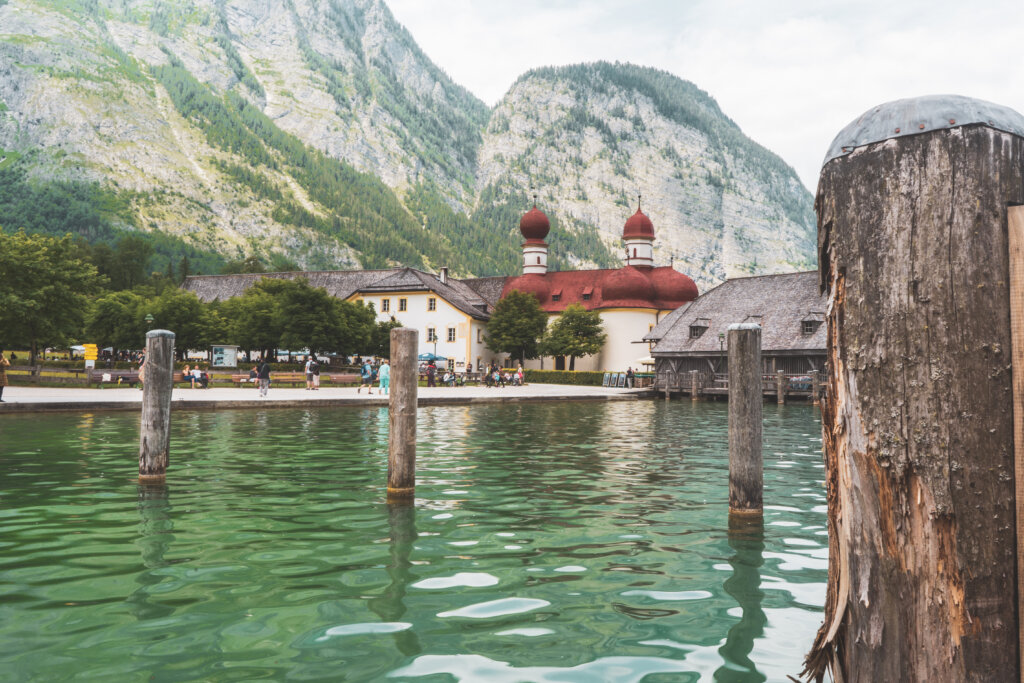 Berlin
Hands down one of my favourite places to visit time and time again is Berlin.
This endlessly fascinating city is home to incredible museums, delicious food, and a unique culture that makes it distinct from the rest of the country, despite its status as capital!
Whether you're a history nerd, an avid partyer, or a famished foodie, Berlin has plenty to offer.
Why visit Berlin when you travel Germany:
Fascinating history
World-class museums and attractions
A thriving nightlife and food scene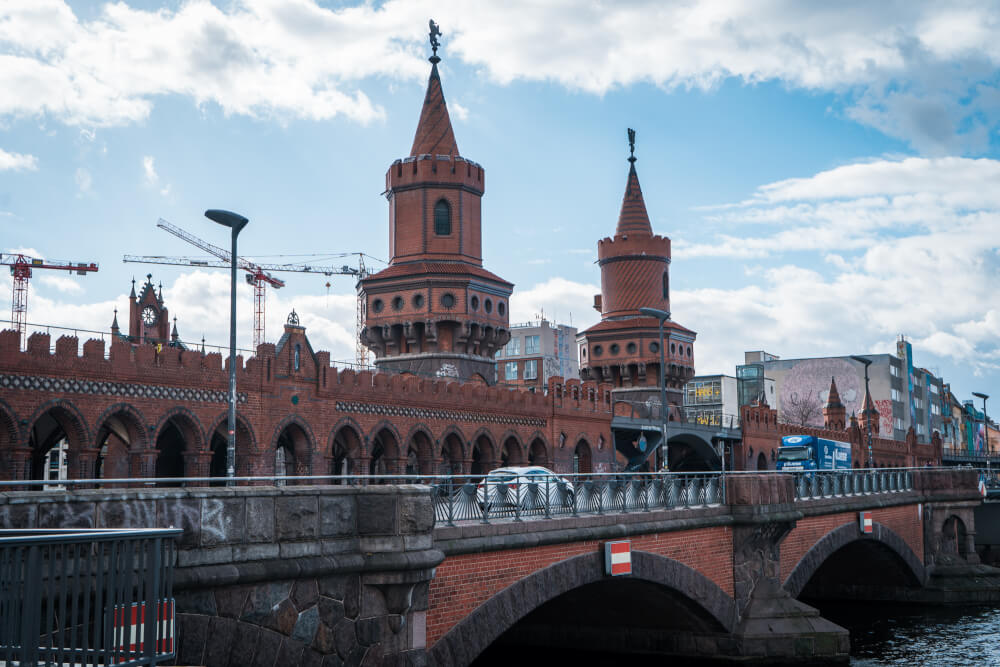 Franconia
Franconia is a glorious region in northern Bavaria that is divided into Lower, Middle, and Upper Franconia.
To me, it's one of the most underrated regions in Germany for international visitors, with an abundance of fairytale half-timbered houses, amazing beer, and unique natural landscapes.
Here are some places in Franconia that are absolutely worth visiting:
Würzburg (still haven't been yet!)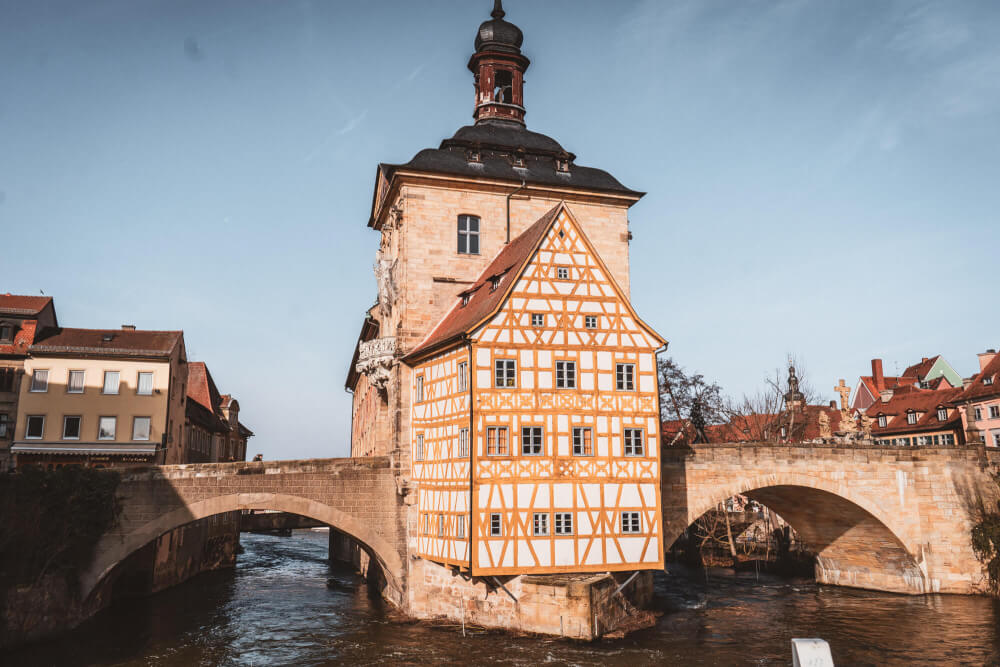 Monschau
Perhaps the most idyllic entry of this list is Monschau, a sleepy but gorgeous village found near the border to Belgium.
I was lucky enough to come here for Christmas markets a few years ago, and I loved it so much, I skipped the train I'd pre-booked just so I could spend a few more hours there.
Picturesque half-timbered houses clustered around a roaring central river… oh, and a castle on a hill. Because of course they have one.
Why visit Monschau when you travel Germany:
Super friendly locals
Picture-perfect scenes at every turn
Christina might cry if you don't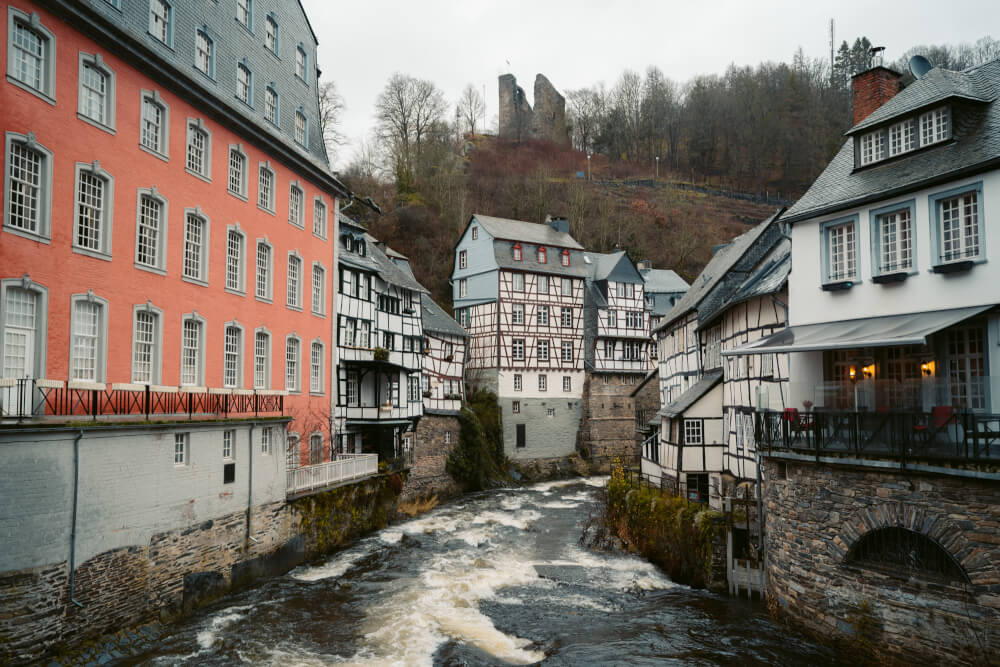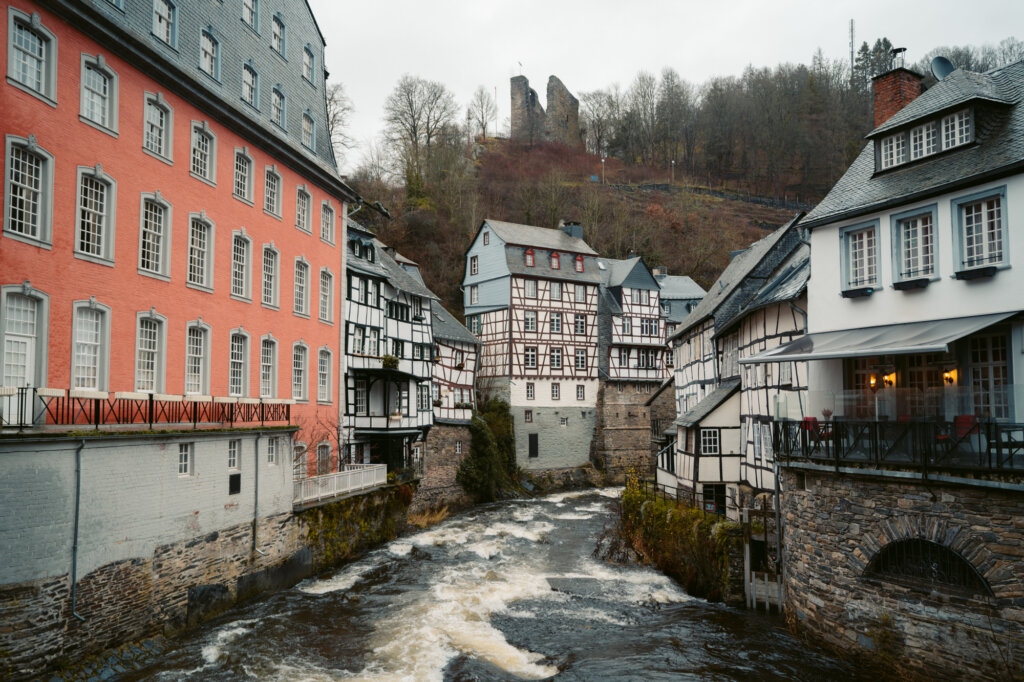 Hamburg
Hamburg is an amazing city I've had the chance to visit a few times now. It's a lifestyle city that reminds me a lot of my hometown, Vancouver.
Home to a mix of classic and modern architecture (including the coolest opera house in the world!), as well as Germany's #1 attraction – the adorable Miniatur Wonderland, Hamburg has a lot to offer tourists, but perhaps the best way to enjoy it is with a nice beer and sunset along the Elbe.
Why visit Hamburg when you travel Germany:
Amazing architecture like the Elbphilharmonie
Fresh and tasty seafood (and a booming foodie scene!)
A fun, vibrant vibe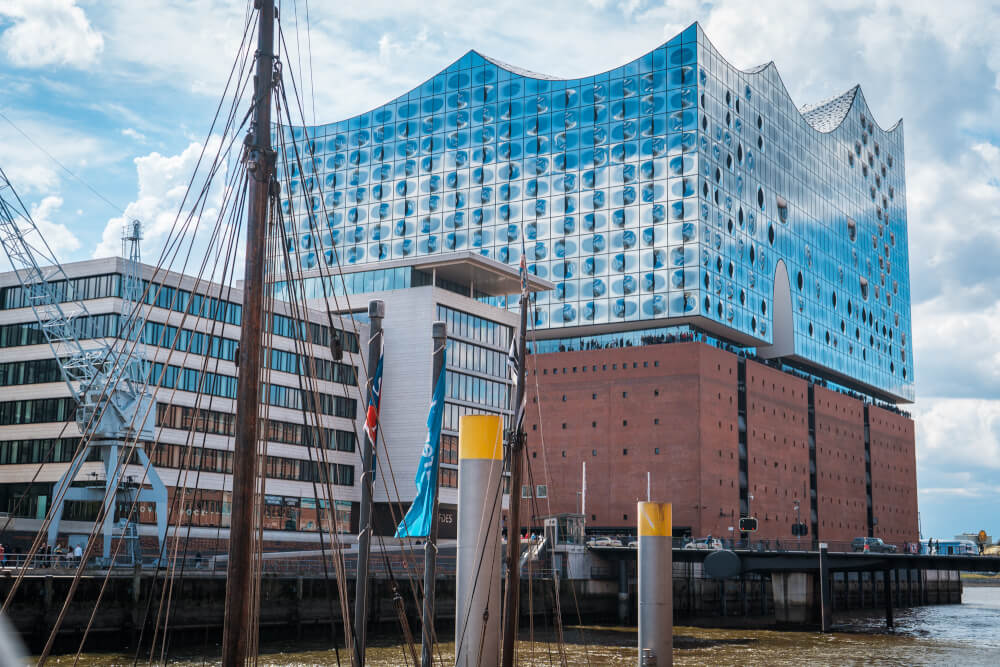 Dresden
Dresden is one of the most beautiful cities in Germany, and its beauty is all the more astounding when we consider that much of the city was destroyed completely in WWII.
After decades of reconstruction however, Dresden once again shines with its former glory, establishing itself as one of the most important cultural hotspots in Germany.
… and all only a stone's throw from Saxon Switzerland, one of the most beautiful natural wonders in the country!
Why visit Dresden when you travel Germany:
Stunning architecture and sights
World-class museums and cuklture scene
Its jawdropping Christmas market (the oldest one in the country!)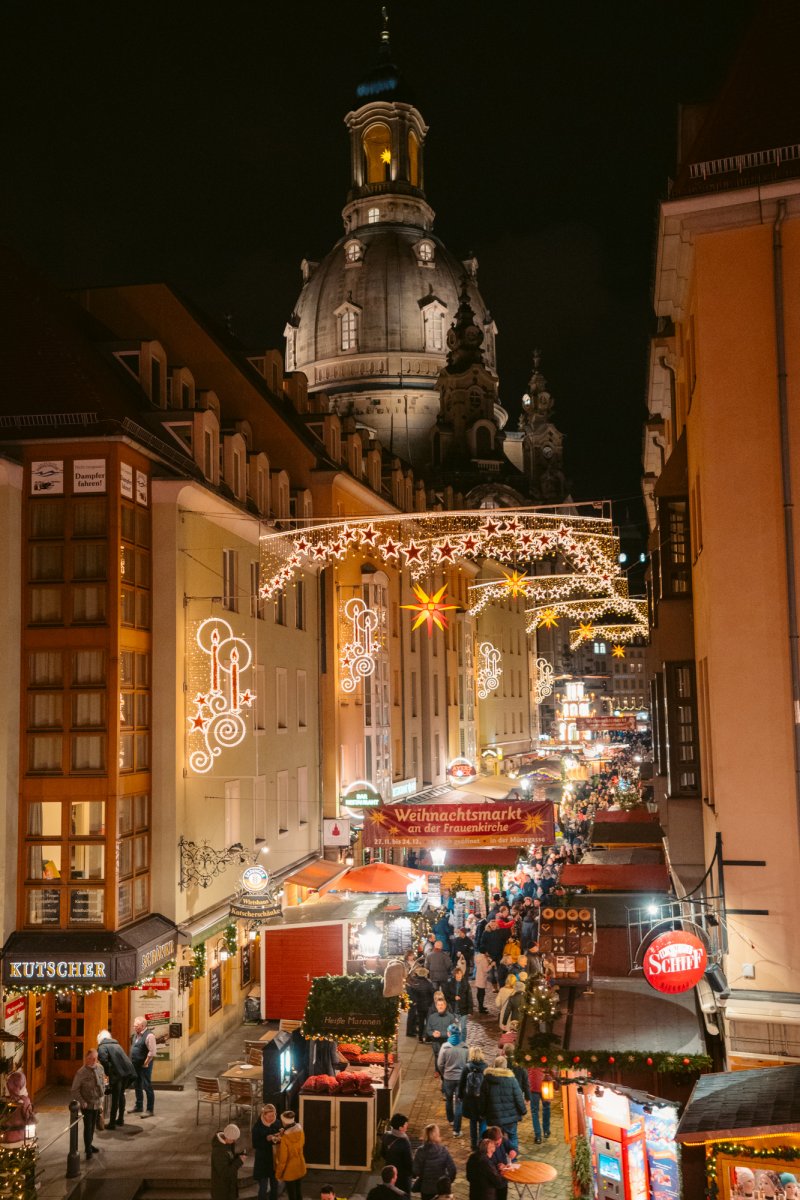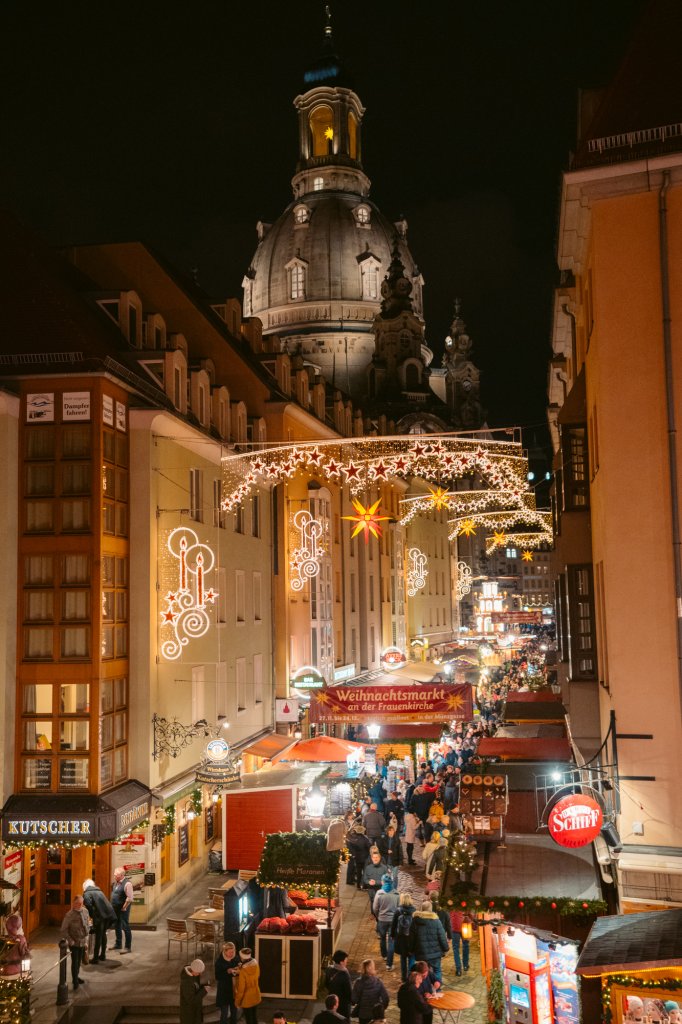 Stuttgart (and its Surrounding Area)
Stuttgart is the biggest city (and capital) of the German state Baden-Württemburg.
It's perhaps best known as the 'cradle of the automobile industry', which explains why it's home to not just one, but two car-centric museums: one belonging to Mercedes-Benz, and one to Porsche.
Besides cars though, the area around Stuttgart offers up some of the cutest small towns you can find in Germany, all easily reachable by public transport, meaning you get the best of all worlds during a visit here.
Why visit Stuttgart and the surrounding area when you travel Germany:
Fairytale towns like Esslingen, Ludwigsburg, and Tübingen
Stuttgart's Stadtbibliothek, one of the most unique and beautiful libraries in the world
Lots of fun events like Stuttgart's Christmas Market and the Cannstatter Volksfest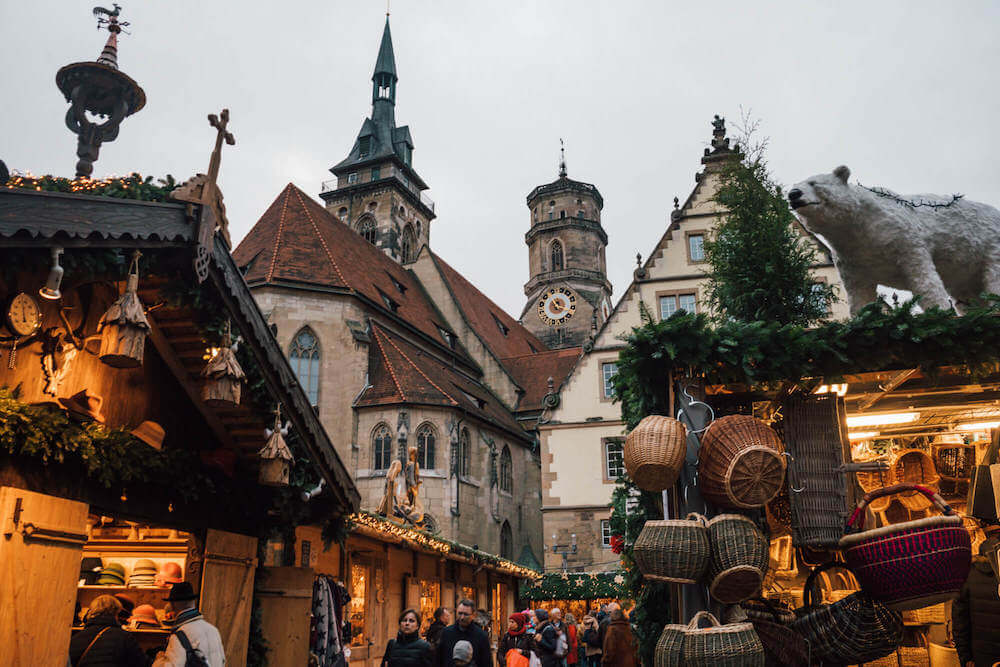 Erfurt
Thuringia is a state often overlooked by international tourists, but if you're looking for a truly charming German escape, its capital Erfurt makes an excellent choice.
This beautiful city is famed for its unique Krämerbrücke, which is a gorgeous medieval bridge lined with residential buildings.
But that's not all – there's also an impressive cathedral, an imposing fortress, and surprises waiting on every corner… quite literally, because Erfurt is the HQ of the German children's channel KiKA, and there's plenty of fun statues of famous characters scattered around town.
Why visit Erfurt when you travel Germany:
Krämerbrücke, the longest inhabited bridge in Europe
Quirky and fun children's channel sculptures all over the city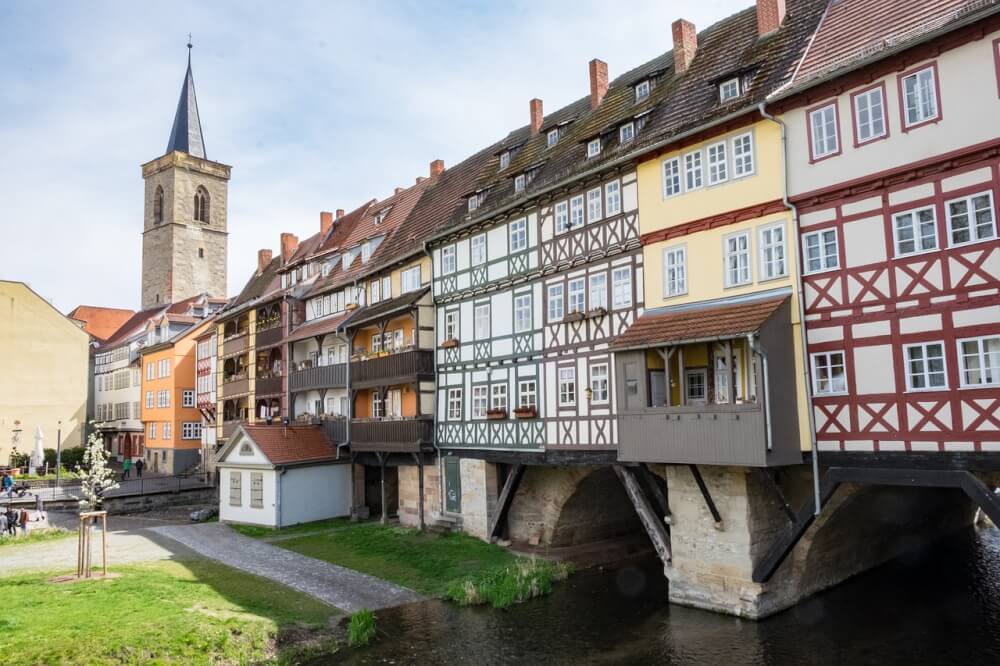 Cologne
Cologne, to me, is a city synonymous with fun and celebration. While at first glance, it might not rank among the "prettiest" places to visit in Germany (much of it was destroyed in the war), it still boasts several impressive landmarks and sights, like the epic Cologne Cathedral.
Where Cologne really shines though is during special events – the Christmas markets here are some of the best I've been to in my entire life, and the Karneval celebrations… well, those are truly epic!
Why visit Cologne when you travel Germany:
Bucket list events like the Cologne Christmas Market and Kölner Karneval
The iconic Kölner Dom (Cologne Cathedral), one of the most famous churches in the world
Fun-loving locals who are among the friendliest I've ever encountered in Germany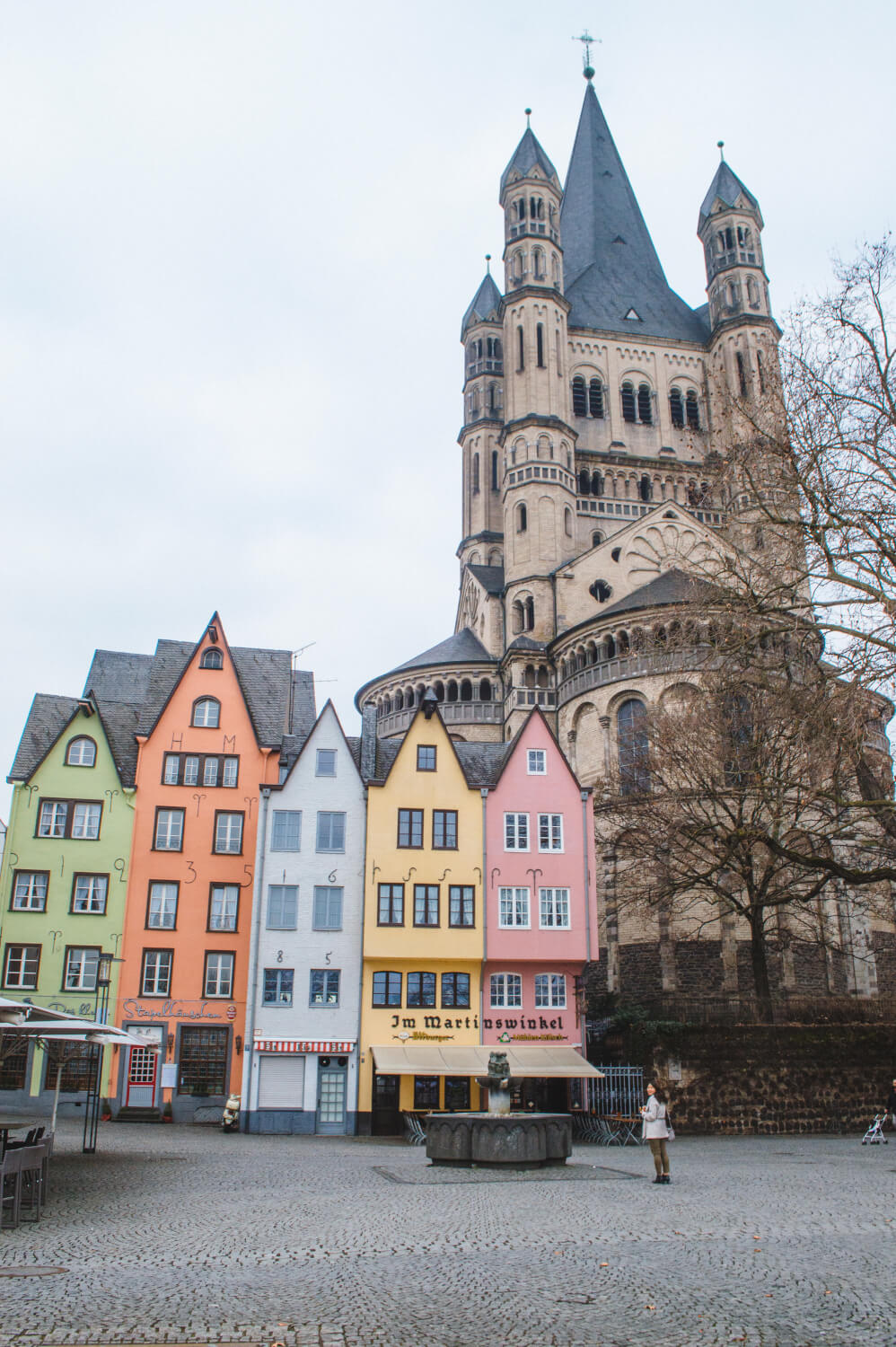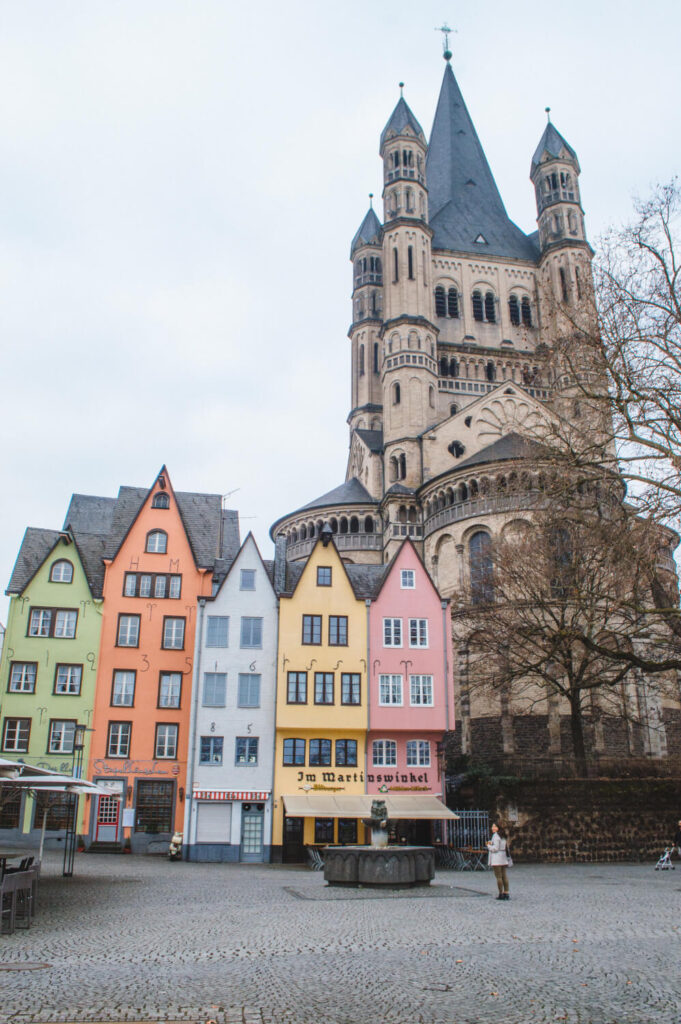 Hannover
Last but not least, we have Hannover, a city which (in my opinion) is one of the most underrated cities in Germany where tourism is concerned.
Locally, people often joke that Hannover is one of the most boring cities in Germany, but I don't think that's true at all. One quick look and you'll find a stunning palace within the city, an architecturally impressive Town Hall (with a unique elevator offering epic views), and a cool laidback vibe that many compare to what Berlin was like decades ago.
Here are some awesome things to do in Hannover.
Why visit Hannover when you travel Germany:
Its gorgeous New Town Hall
The stunning Herrenhausen Palace and its gardens
A fun, laidback city vibe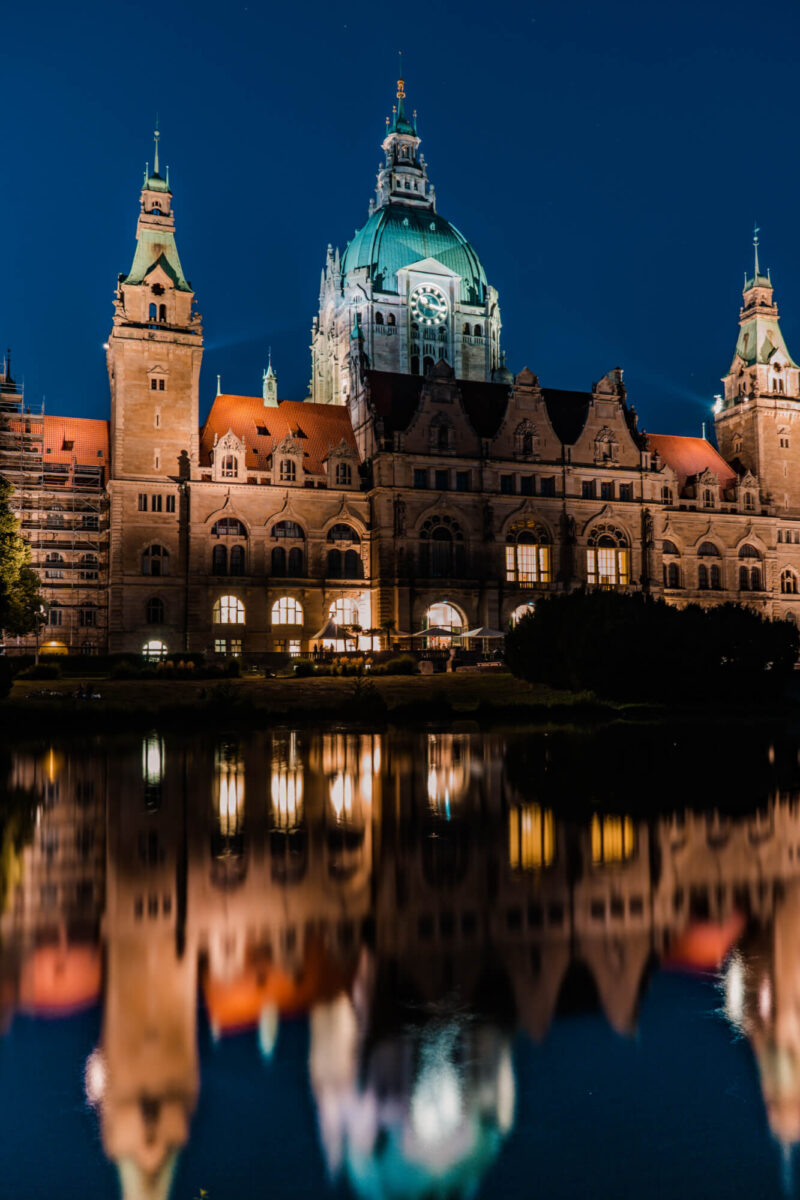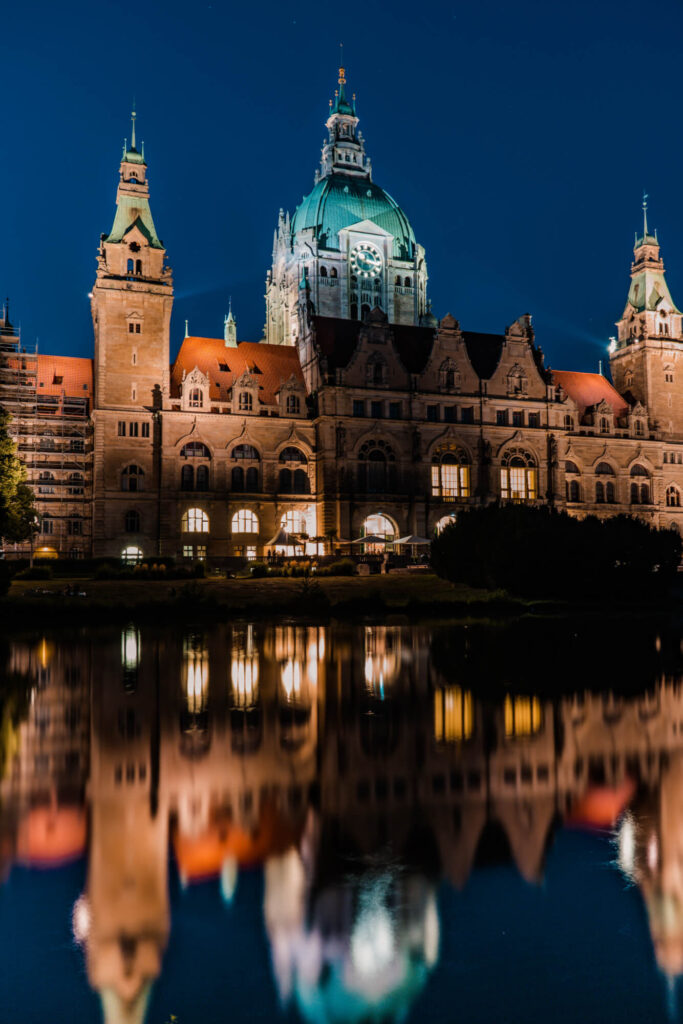 Bucket List Experiences in Germany
Germany is full of incredible bucket list experiences. Here are a few of my favourites:
Christmas Markets
German Christmas markets are the stuff of bucket list dreams.
If you adore Christmas, a German Xmas market trip needs to make it on your bucket list, because nobody captures Christmas coziness and joy quite like the Germans do.
The best part (besides the droolworthy assortment of German Christmas Market foods) is that you'll find Christmas markets in just about every city, town, and even the smallest of villages, each with their own unique take on traditions.
Trust me, you could never get bored of visiting these.
Here are some full guides to the Christmas markets I've visited in Germany: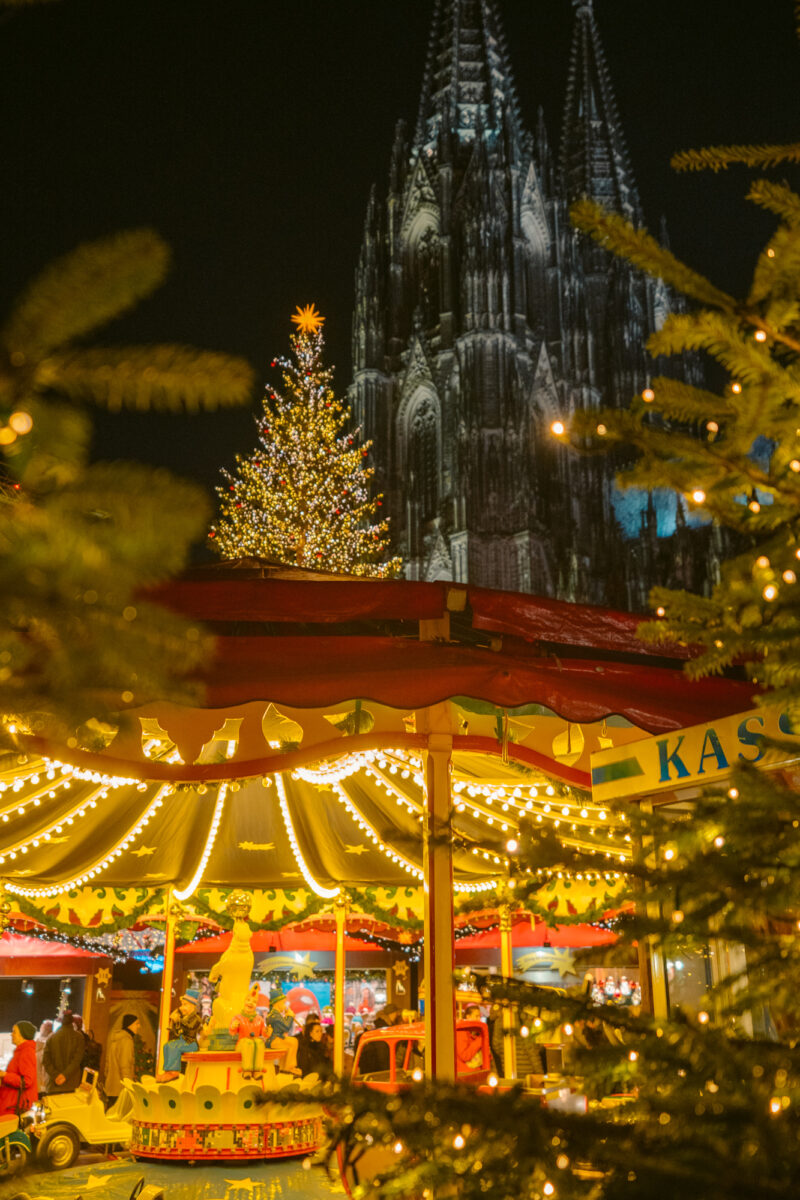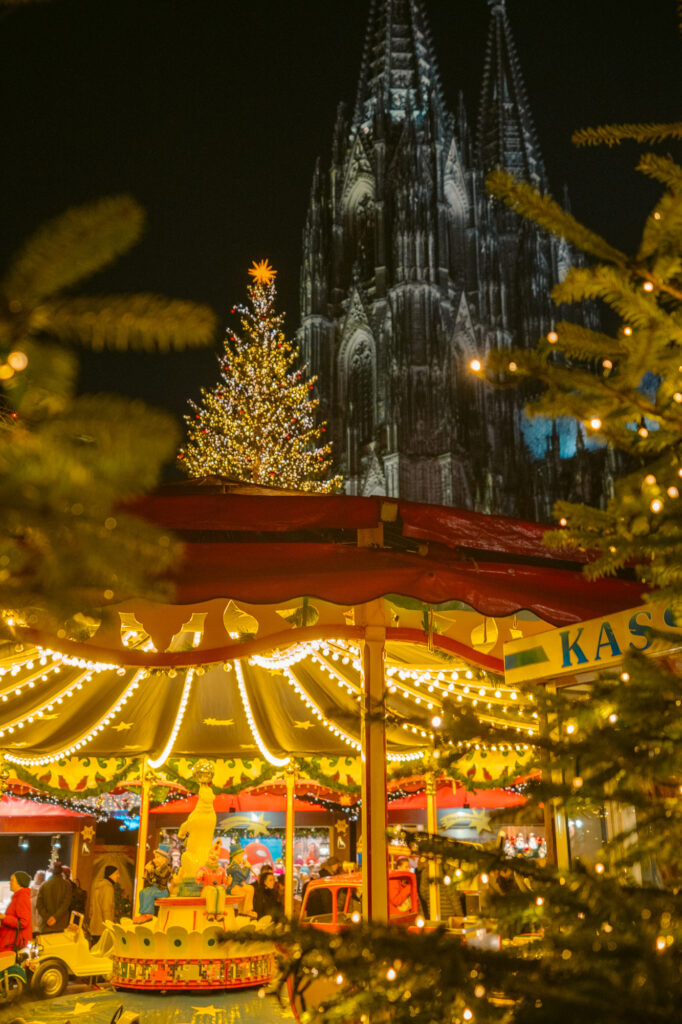 Oktoberfest
Trust me – Oktoberfest, AKA the world's largest beer festival, is reason enough to make a trip to Germany.
Typically celebrated annually in Munich, this is one of the most incredible events in the world, with millions of people attending, millions of beer served, and a guaranteed recipe for making memories to last a lifetime.
… If you can remember anything after 5L of beer that is.
Read my full Oktoberfest guide for more details.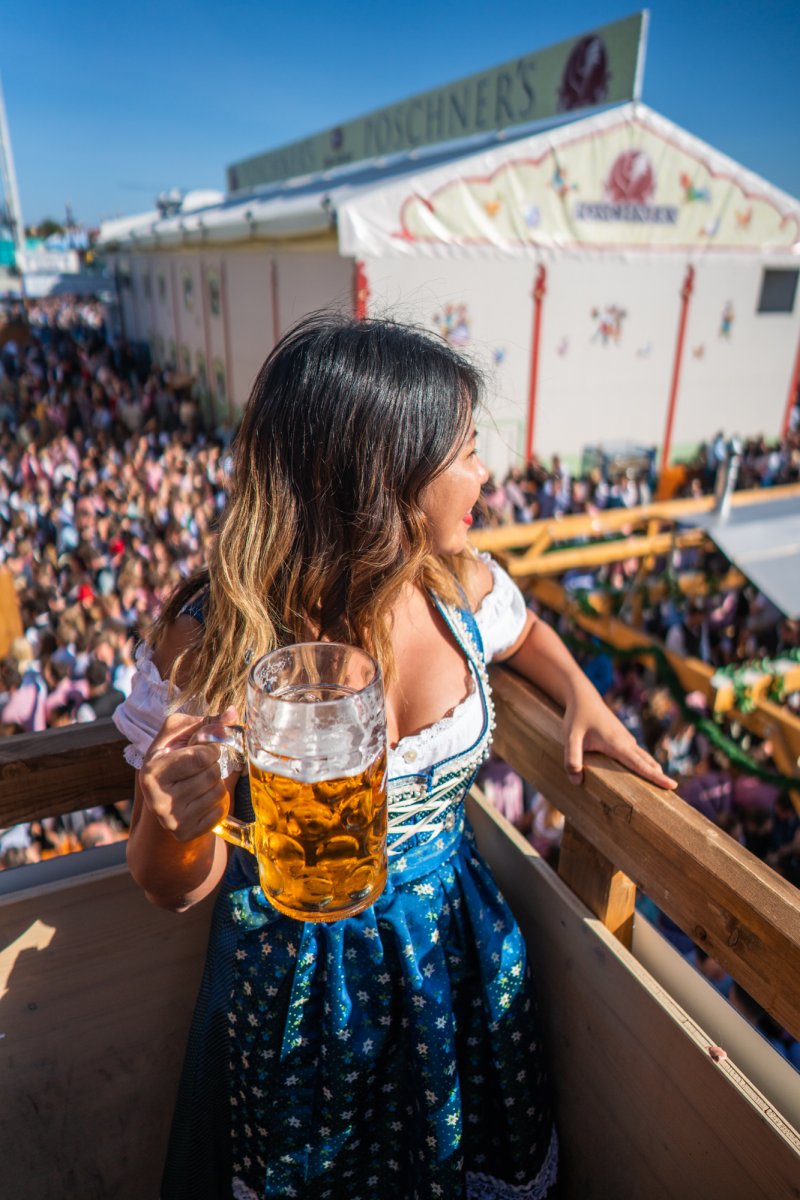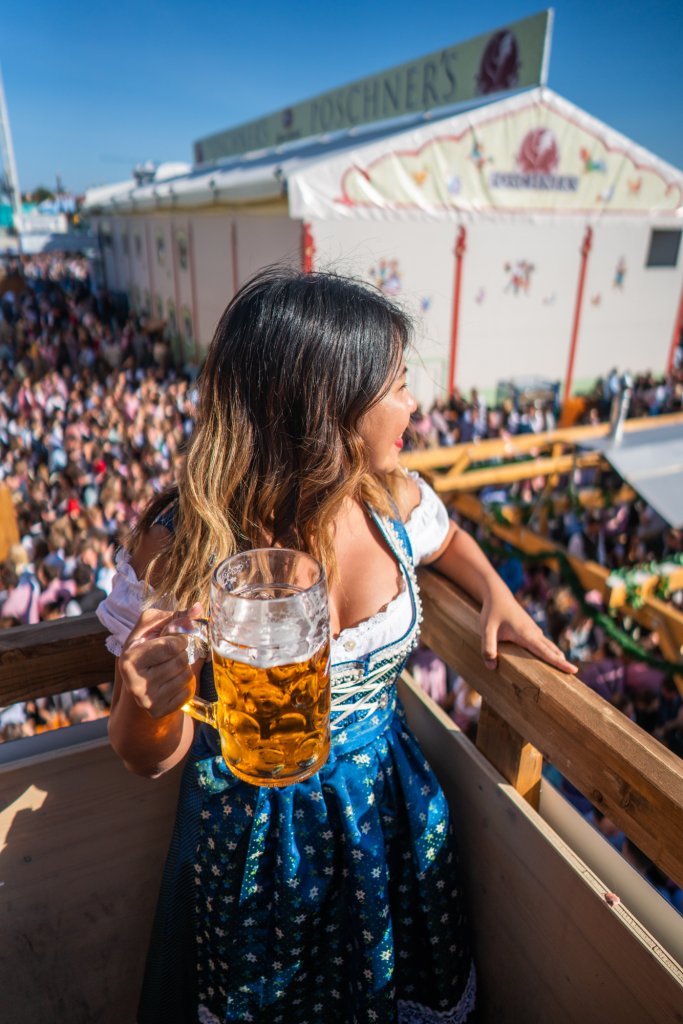 Visiting Fairytale Castles
If you love castles, I recommend avoiding Germany……. because you might just combust from sheer fangirl joy.
Seriously, Germany is every castle lover's kryptonite, with elegant palaces and fairytale castles in the thousands. If you're a Disney gal like me who grew up dreaming of happily ever afters, pack a ballgown and head to Germany ASAP.
I promise you won't be disappointed.
Here are some castles that you must visit in Germany: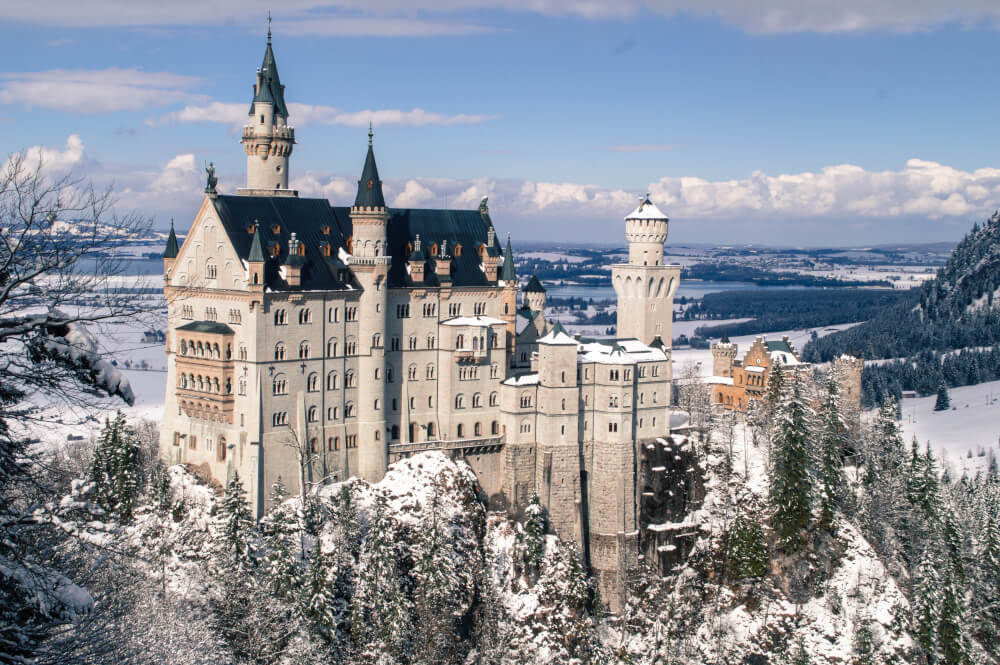 The Cherry Blossoms in Bonn
The cherry blossoms in Bonn (also the birthplace of Beethoven and gummy bear legend, Haribo) are absolutely spectacular, and 100% worth visiting in Spring time. In fact, I'd even say they're one of the best things to see in Europe at Spring time.
Yes, you, too, can come frolic in these tunnels of pink! Here is my guide on where to find cherry blossoms in Bonn.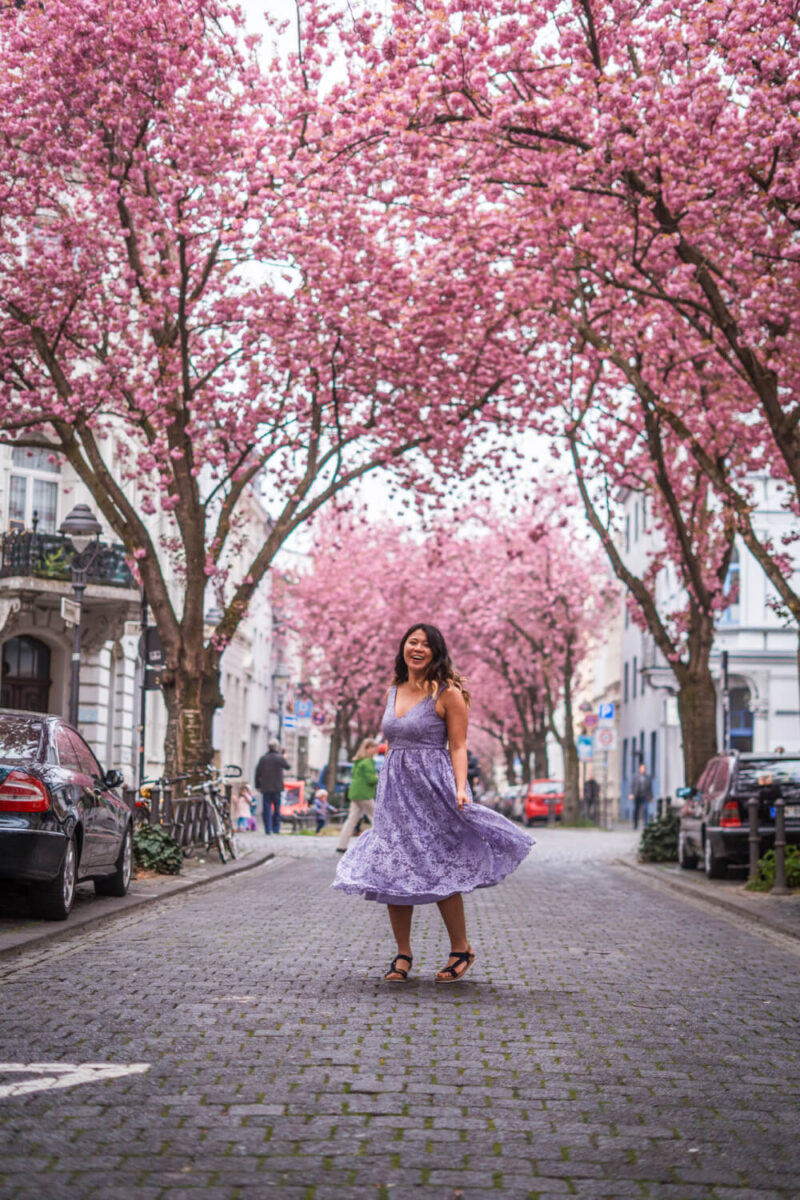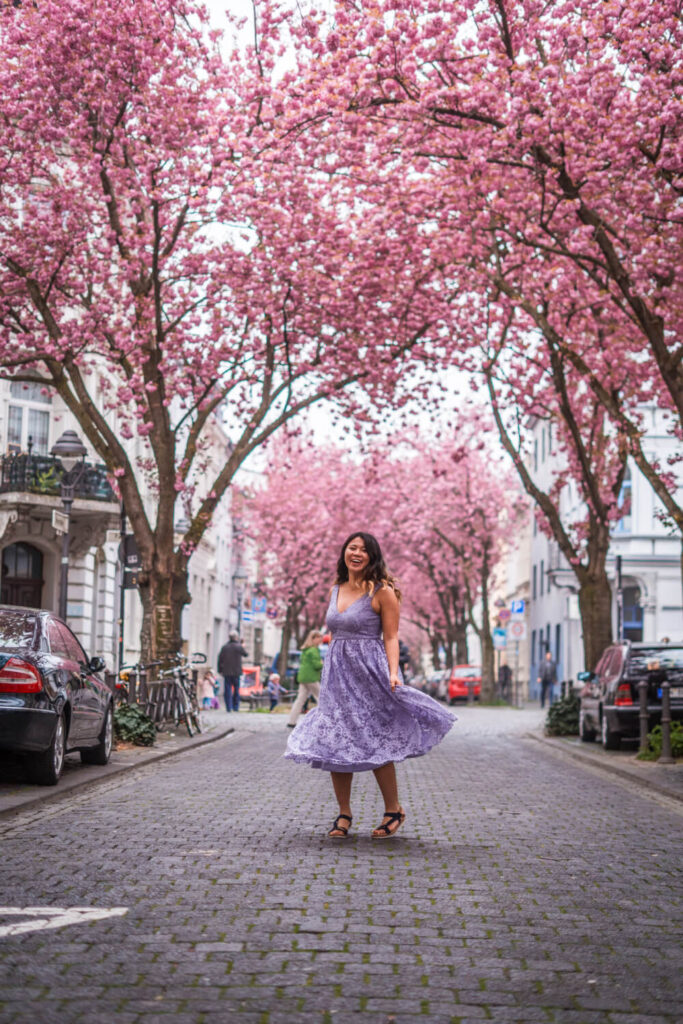 Karneval, Fasching, Etc.
Carnival Season is one of the best times to visit Germany if you're looking for a party.
The grandest celebrations take place just before Lent, and are celebrated throughout the country, although the festivites in North-Rhine Westphalia are probably the best known.
My top recommendation? Go celebrate in Cologne, where the Kölner Karneval draws millions of visitors every year.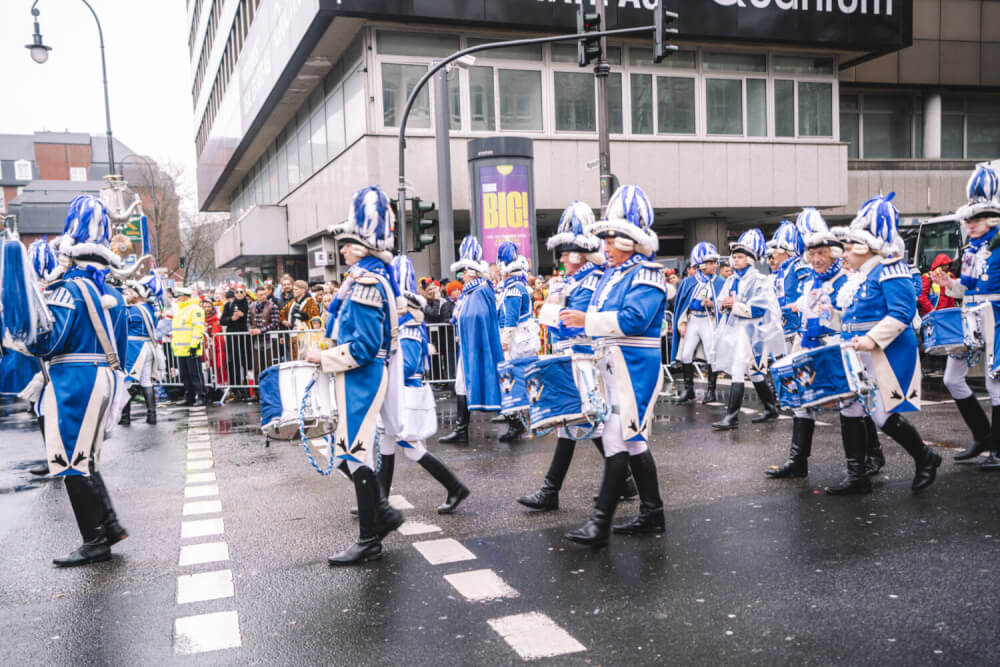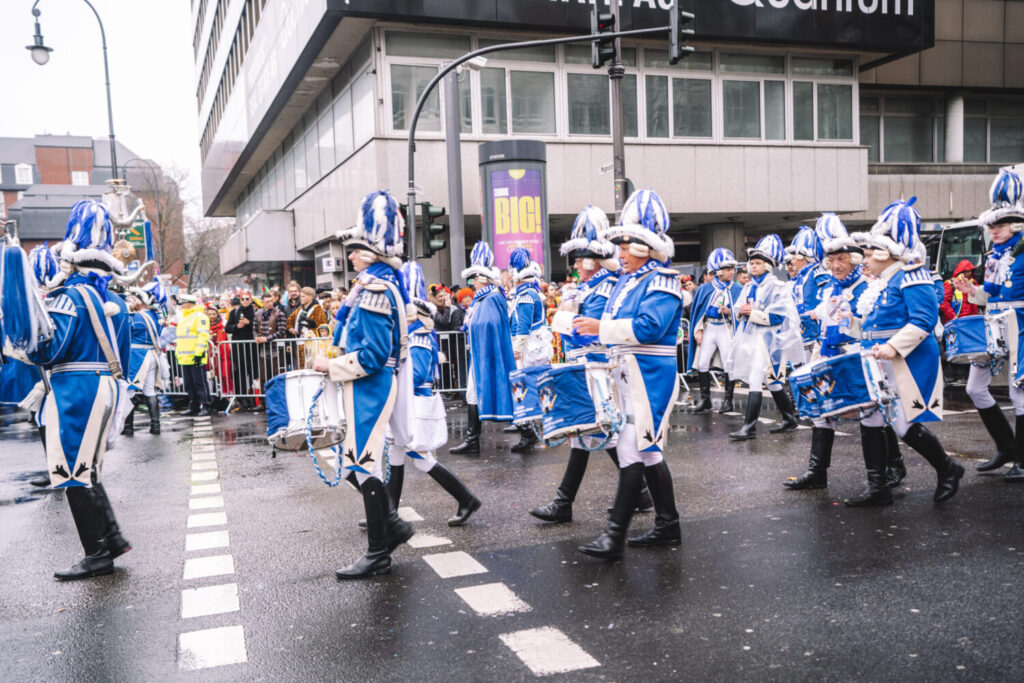 My Recommended Germany Itineraries
Germany is a huge country with a massive diversity in sights… so how can you organize your time efficiently and make the most of your trip? Here are some German trip itinerary ideas…
Germany itinerary ideas for a taste of everything:
Southern Germany Classic: Munich, the Allgäu (for Castles!), Garmisch Partenkirchen, Berchtesgaden National Park, Stuttgart & Area, Black Forest
Eastern Germany Classic: Berlin, Dresden, Saxon Switzerland
Western Germany Classic: Aachen, Monschau, Eifel National Park
Northern Germany Classic: Hamburg, Bremen, Lübeck, Kiel, Sylt
The Rhine River Classic: Mainz, Koblenz, Burg Eltz, Cochem, Bonn, Cologne, Düsseldorf
The Harz Mountains Experience: Harz Mountains, Goslar, Wernigerode, Quedlinburg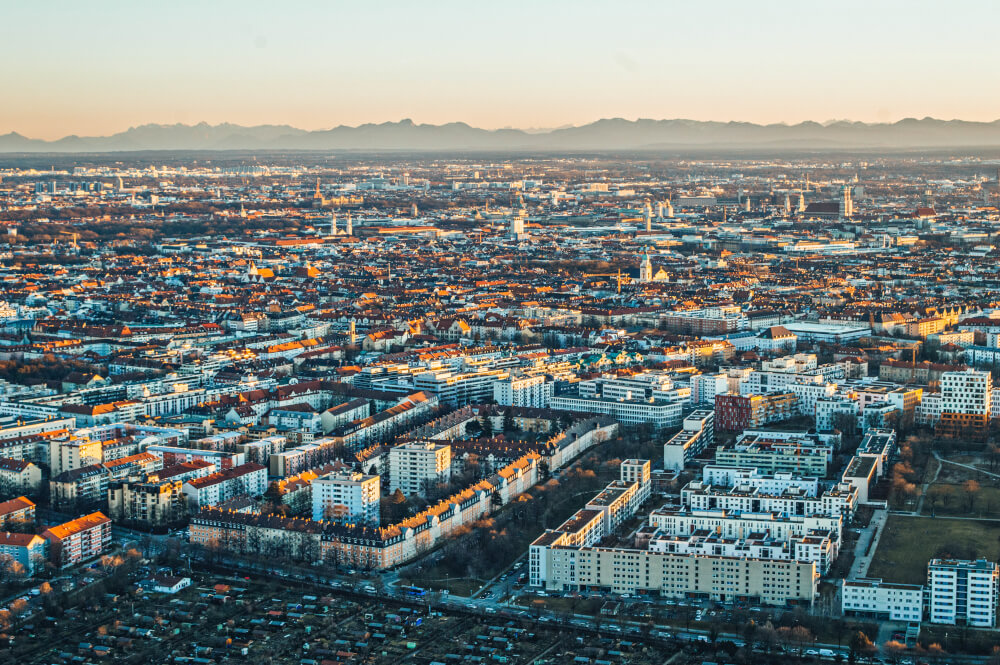 Germany itinerary ideas for city breakers and culture hunters:
The Big City Tour: Berlin and Munich (a 4 hour express train connects them)
The BaWu Special: Stuttgart, Ludwigsburg, Tübingen, Esslingen, Heidelberg
The Bavaria Special: Munich, Nuremberg, Bamberg, Würzburg, Bayreuth
The Saxony Special: Leipzig, Görlitz, Dresden
The Rhine City Hop: Bonn, Cologne, Düsseldorf
The Romantic Villages Hop: Würzburg, Dinkelsbühl, Nördlingen, Rothenburg ob der Tauber, Füssen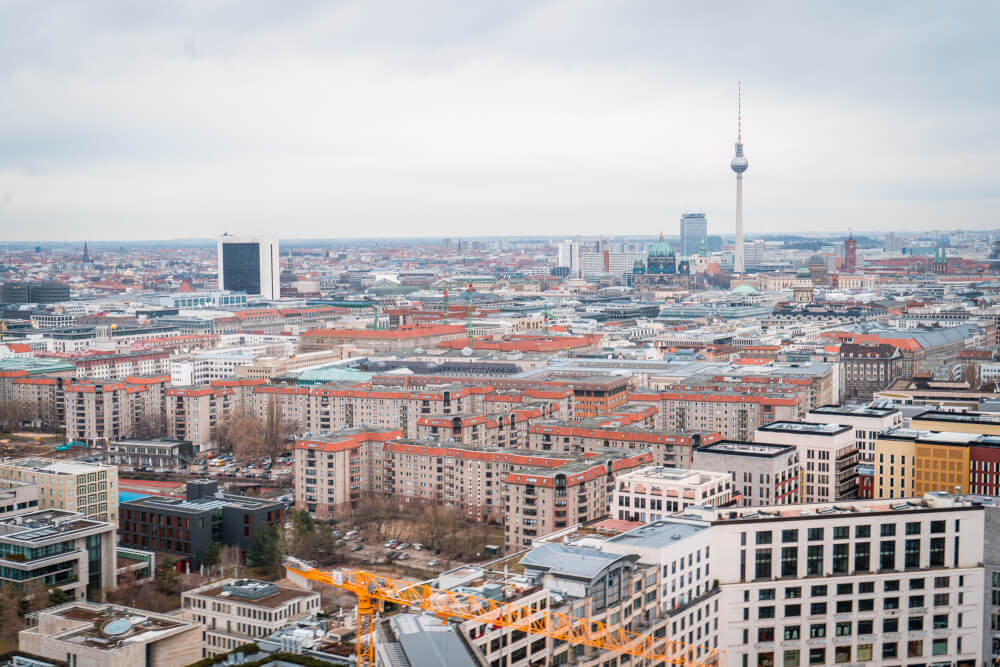 Germany itinerary ideas for nature lovers:
Southern Germany Nature Itinerary: Berchtesgaden National Park, Garmisch-Partenkirchen, the Black Forest and Lake Constance (Bodensee)
Bavaria's Best Nature Itinerary: Berchtesgaden National Park, Garmisch-Partenkirchen, Munich's Lake Region, Franconian Switzerland, Danube Gorge
Eastern Germany Nature Itinerary: Dresden and Saxon Switzerland National Park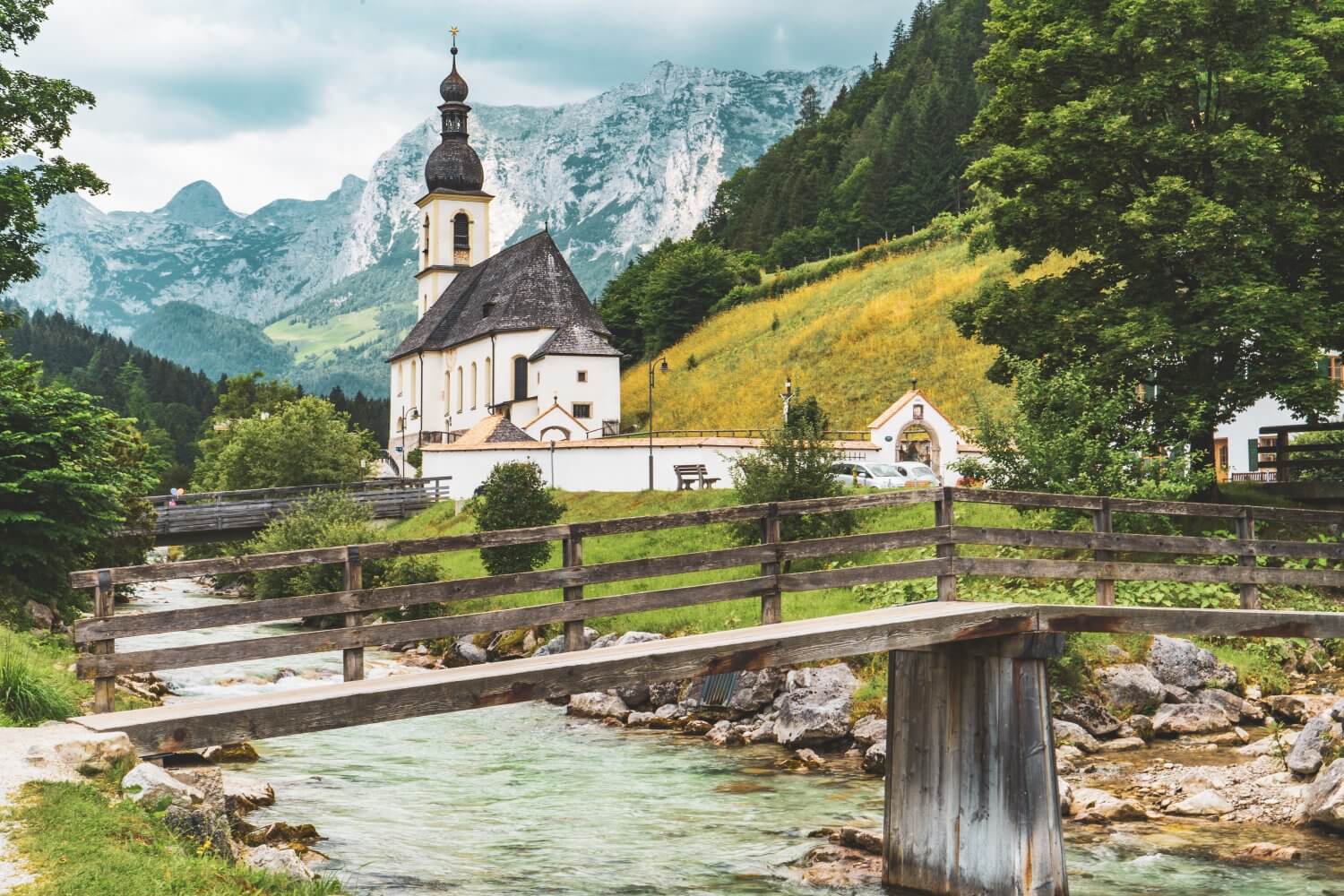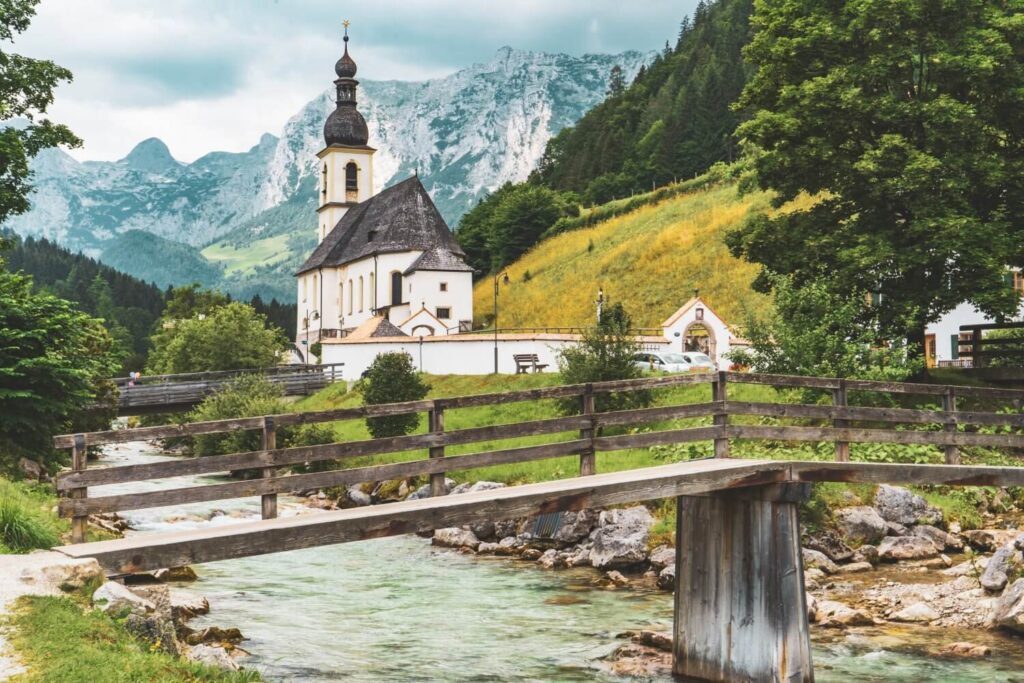 My Top Germany Travel Tips
Transport:
If you're overwhelmed by transport options, Omio is a great resource for comparing trains, buses and flights in Germany at the same time.
If travelling by train, look into group discount tickets like the Bayern Ticket which give you unlimited train travel for one day on regional trains. It can save you a TON of money.
If you are traveling to multiple countries nearby (i.e. Switzerland), a Eurail pass might save you money.
Accommodation:
Booking.com is a great place to search up hotels, and filtering by Free Cancellation allows you to book without paying upfront
Airbnb can be a very affordable alternative for longer stays/bigger groups
Attractions and Tickets:
GetYourGuide is a great site for finding tours and attraction tickets
City passes like the Munich City Pass, Berlin Pass, and the Cologne Card can save you a LOT of money if you plan to visit many tourist attractions in a short time
If you're trying to find specific info about a place, try using Google Translate to search in German because German versions of sites always have more info
If you're past the planning stage and heading to Germany soon, make sure you read this before you go:
More Germany Travel Reads
Feeling inspired to visit Germany after reading all that?
As you can (probably) tell, I've written extensively about Germany.
So, here are some more articles that might pique your interest:
---
Watch my most popular YouTube video this week:
---