*FYI - this post may contain affiliate links, which means we earn a commission at no extra cost to you if you purchase from them. Also, as an Amazon Associate I earn from qualifying purchases. Check out our Privacy Policy and Disclosure. for more info.
There are plenty of fun things to do in Prague for young adults, which explains why it was one of my favourite cities I visited on my first backpacking trip.
The combination of charmingly classic architecture, friendly people and cheap beer was more than enough for this Czech capital to steal my heart.
I've visited many times since, including for Prague's magical Christmas markets.
So, allow me to share some of my favourite cool activities in Prague with you!
Between all the goulash and sightseeing, here are some must-try experiences for Prague youth travel that you do not want to miss.
1. Spray paint some graffiti at the John Lennon Wall
I don't know about you, but where I come from, graffiti is an act usually reserved for juvenile delinquents. Not so here in Prague.
Today, the John Lennon Wall, located near the French Embassy, serves as a welcome canvas for messages of hope and peace, inspired by late musician, John Lennon.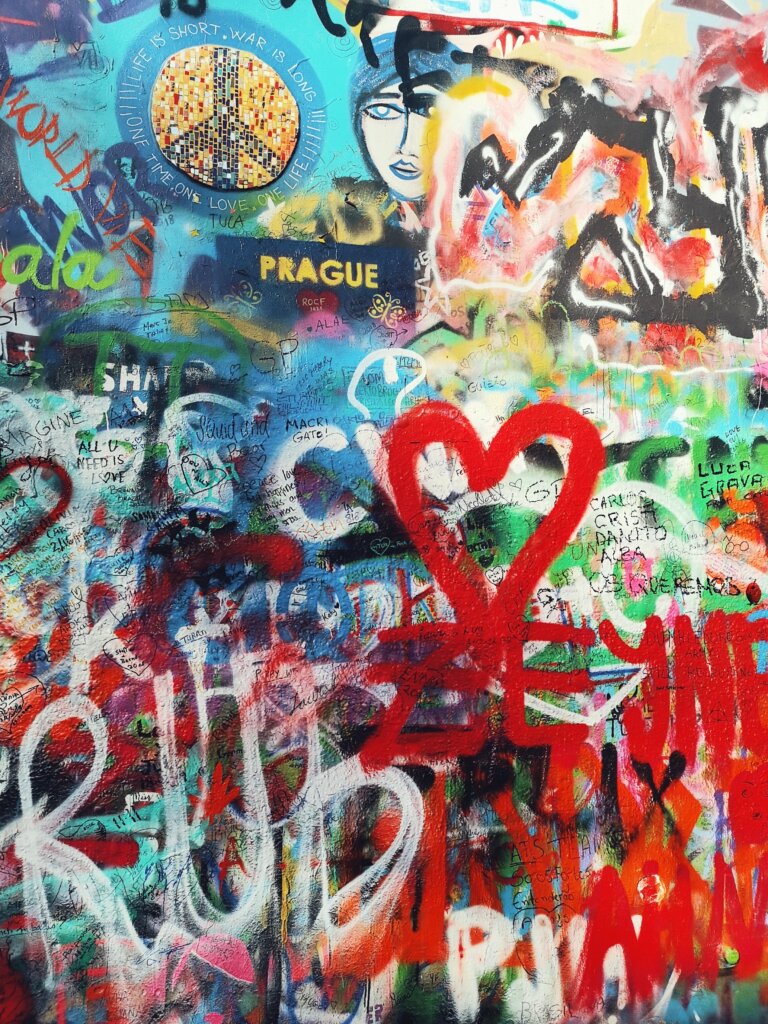 I was told that this Wall served as a venue for youth rebellion against the Czech Communist regime prior to 1989. Under this repressive regime, Western music was often banned, with repercussions as severe as jail for those who dared play it.
After Lennon's death in 1980, he became seen as a heroic symbol by Czech youth, and his portrait was painted on this wall.
Despite authorities' attempts to repaint the wall white, it continued to be covered with these messages, a quiet but powerful mode of protest.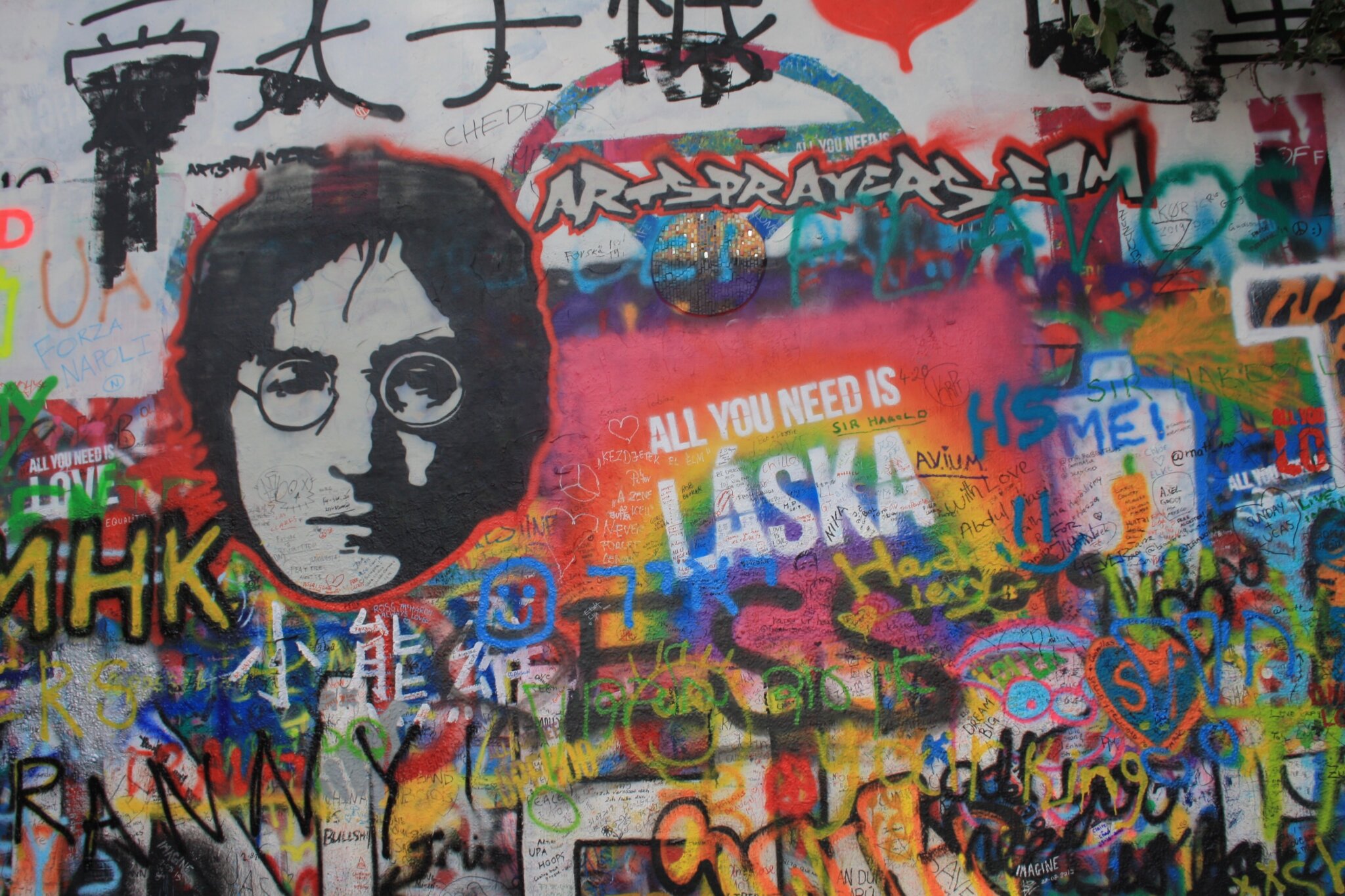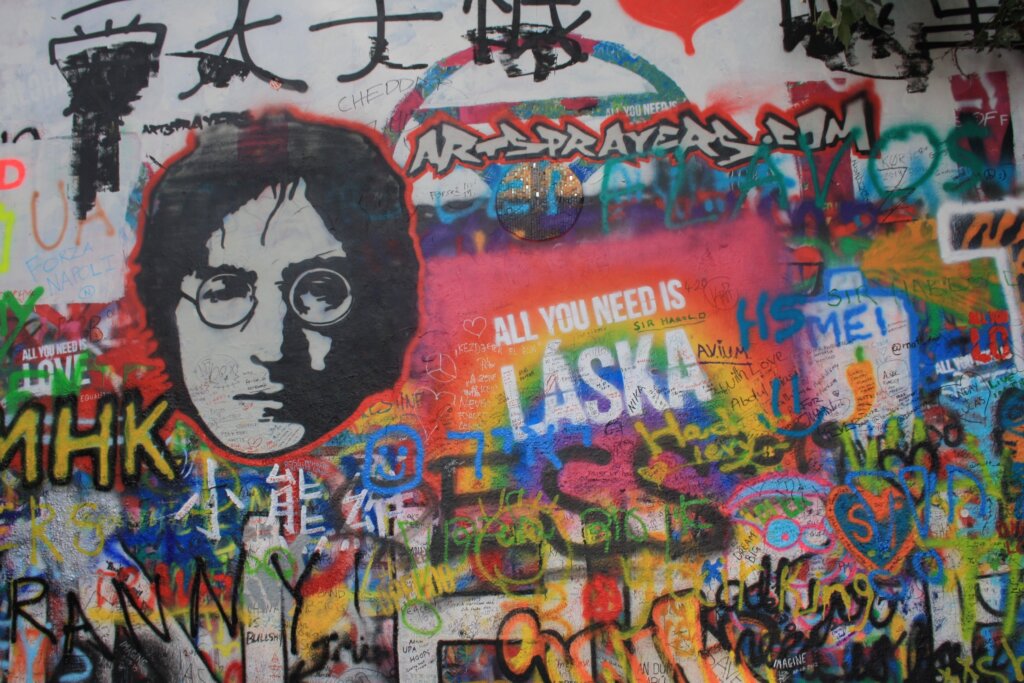 This tradition continues today, with the wall welcoming new messages daily.
As a huge Beatles fan, being able to graffiti on this wall was such a cool experience for me.
My hostel graciously provided spray paint, and I went for it. Armed with a lime green can of paint, I sprayed on one of my favourite lyrics ever: "Let it Be".
With a busker nearby singing my favourite Beatles songs, I couldn't have felt any happier.
The best part was shortly after I was finished, I noticed other tourists taking photos with my work, and signing their names inside the letters.
I saw photos on Instagram too, even weeks after I had left. If you get a chance, really don't miss out on this opportunity to leave your mark in Prague. It's truly amazing.
2. Pour your own beer at The PUB Praha 2
There is something so awesome about being able to pour you own beer, and at PUB Praha 2, you get to do that from the comfort of your own seat.
What's even more amazing is that an interactive scoreboard keeps track of the beer consumption at each table, sparking the kind of competitive fervour usually only seen at the Olympics.
To top things off, the beer is astoundingly cheap. A 0.5L of the Pilsner Urquell will set you back only 33CZK, less than $2 Canadian.
You can even order food straight from electronic menus at your table, making requests for both beer and munchies as easy as can be.
Our hostel brought us here during one of our social outings, and it was an awesome place to hang out and chill after a day of sightseeing. Don't miss this one!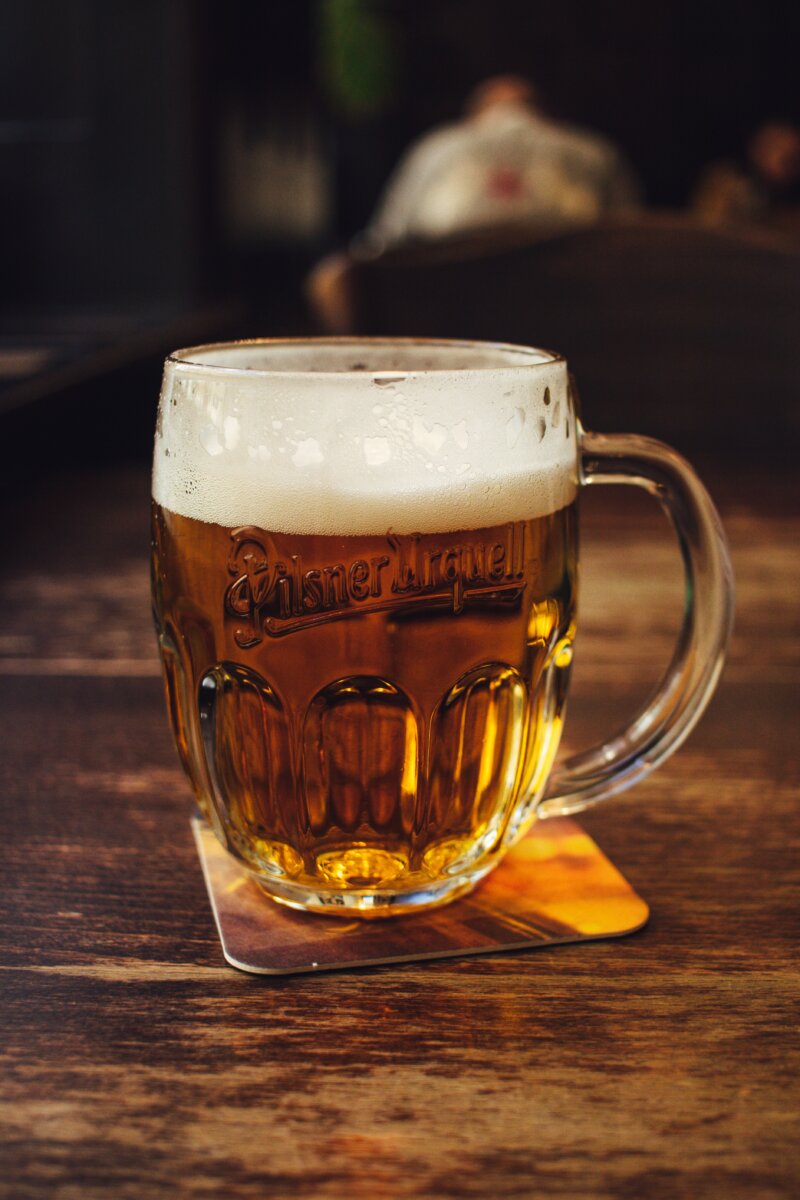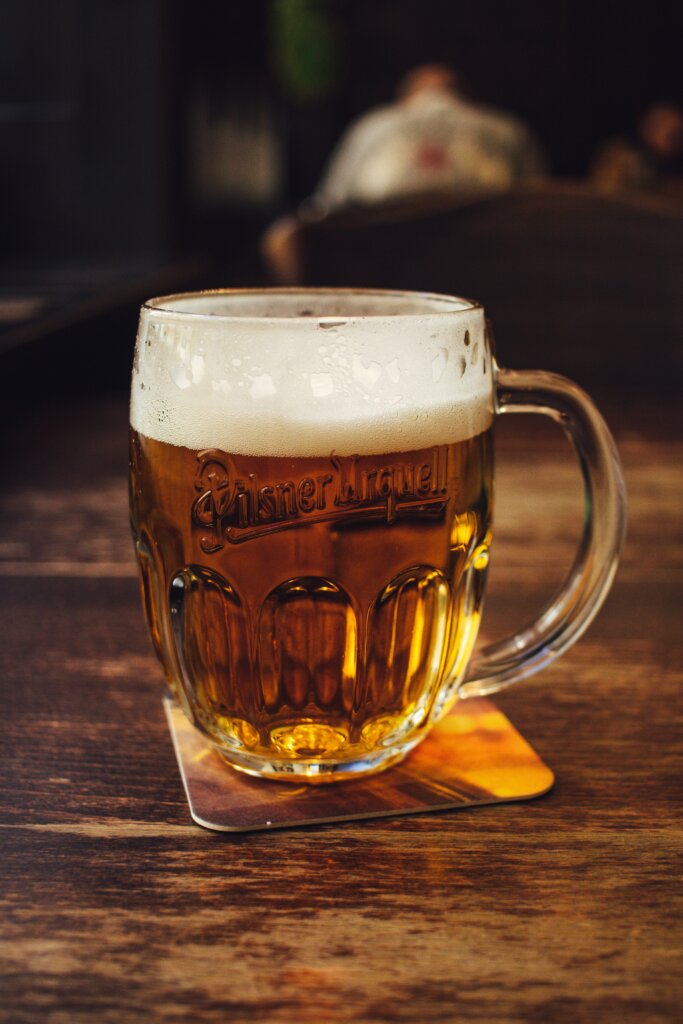 3. Try one of Prague's many famous pub crawls
Pub Crawls like these are certainly not for everyone, but if you're a young party-goer travelling through Europe, why not give one a try?
Prague is one of the best cities to to do this, for a few reasons.
Firstly, there are tons of great options. Popular contenders include the Prague Pub Crawl, the Drunken Monkey Bar Crawl and the Clock Tower Bar Crawl.
All offer similar experiences, and have keen representatives lurking around tourist hotspots like Old Town Square.
Secondly, pub crawls in Prague are a sweet deal because of two words: Open Bar.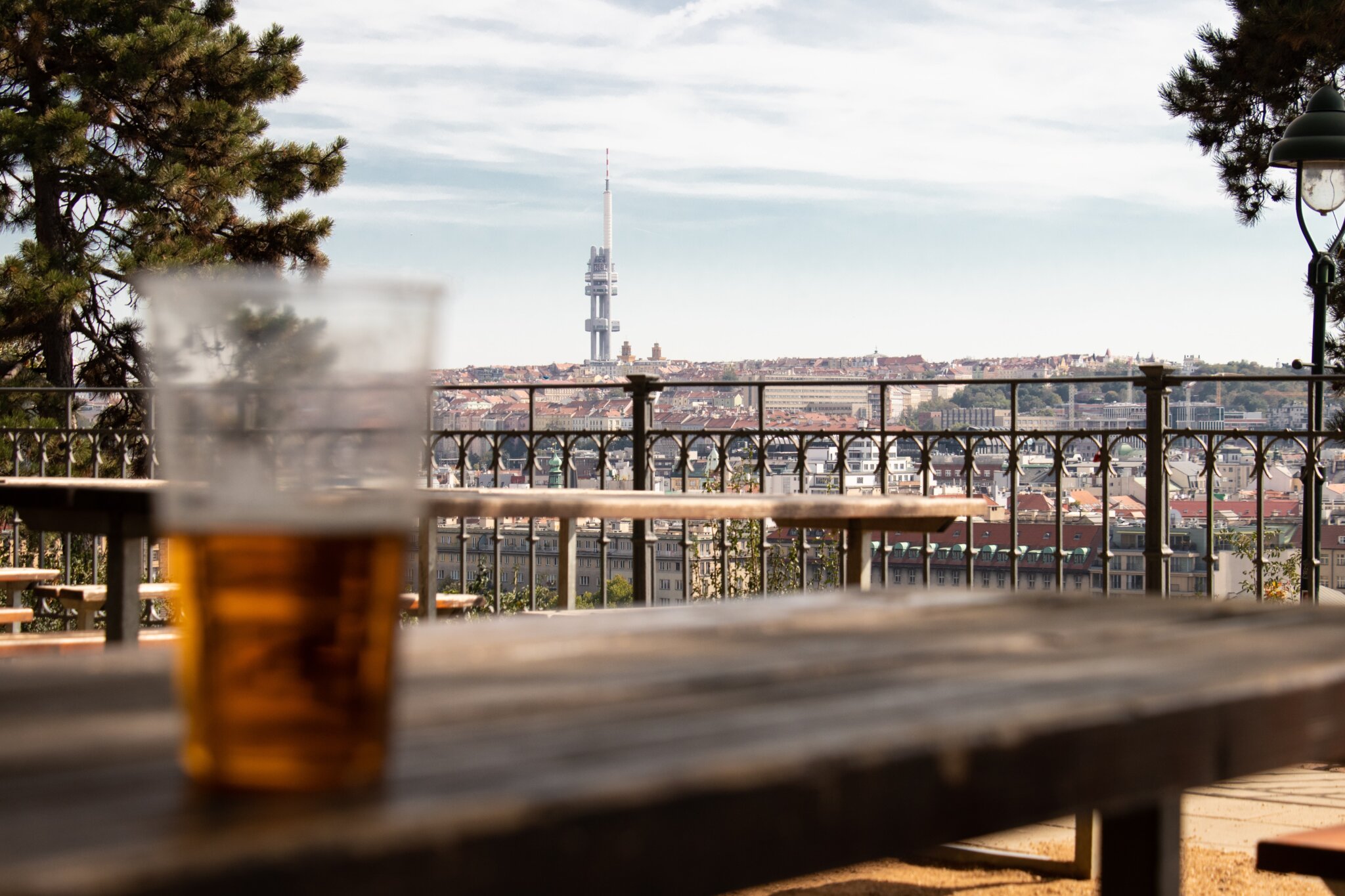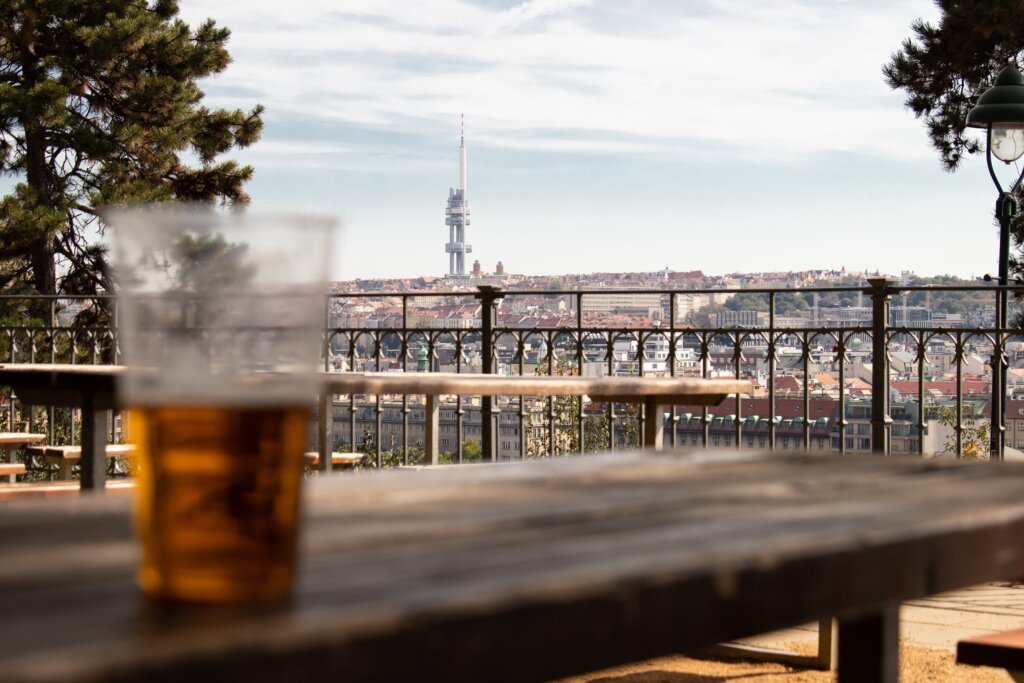 The way these crawls typically work is this: all attendees will meet at a designated spot, at which point they will be led to their first location.
This first location will usually have an open bar. For me, this included wine, beer, shots, absinthe and even hookah for those who were interested.
After fuelling up at this first location, you will be brought to different bars around the city and given a free shot/drink at each one.
All this comes at one set price, offering a tremendous value, especially since you aren't charged any additional cover as the night wears on.
Lastly, I would say Prague is a great city to enjoy a Pub Crawl because it's quite safe at night, and relatively easy to navigate by foot if you stay close to the Old Town area.
During my stay in Prague, I chose the Clock Tower Pub Crawl because they had a partnership with the hostel I was staying at. It was a really fun time, and a great deal!
I expect the other crawls would offer a similarly great experience, so my suggestion is to just ensure that you go with a good group of people.
After all, your company makes the biggest difference!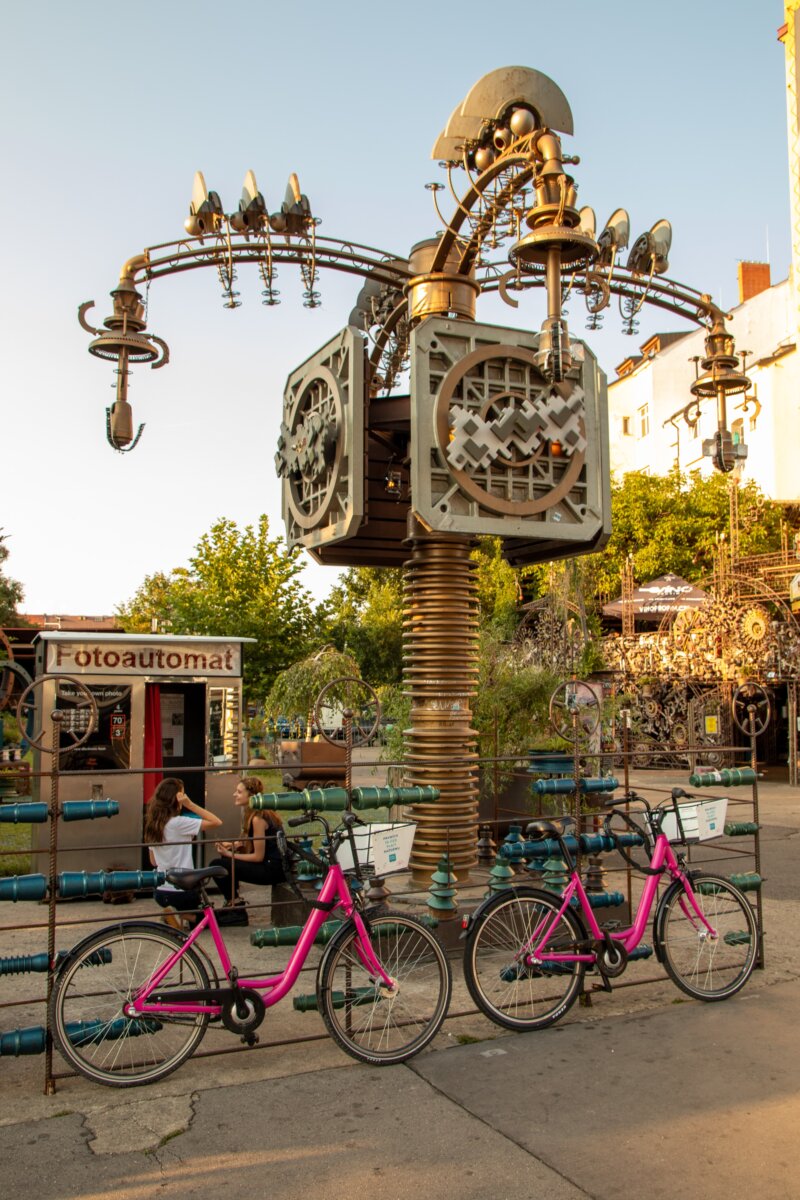 4. See the city a little differently with an awesome tour around prague
Alright, so far we've been through graffiti, beer and pub crawls… but whether you're just in Prague for a weekend or for longer, it's important to see the city and its many awesome sights too.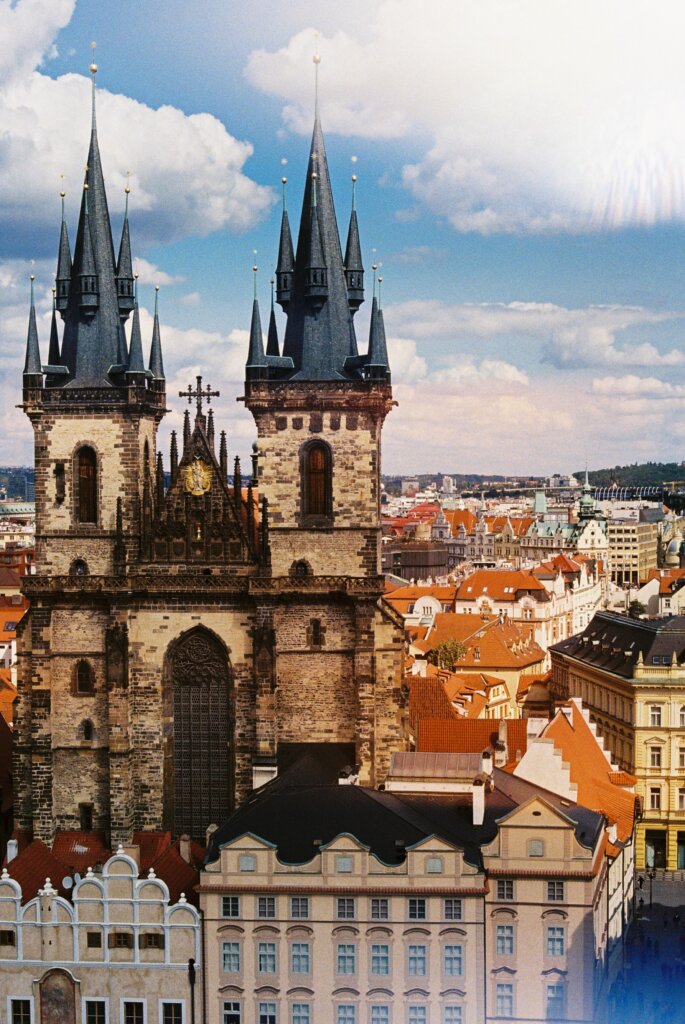 Because Prague has so many resources in place for tourists, there are tons of alternatives to a traditional walking tour!
Why not indulge the corny tourist in you and whizz about the city on a segway? Or better yet, be the source of envy (and maybe ridicule) as you pedal through the city streets on a beer bike?
Here are some unique and awesome tours you can book in Prague:
I have to admit, I really regret not doing one of these during my time in Prague. Cheesy as they might be, you're on holiday, so go wild.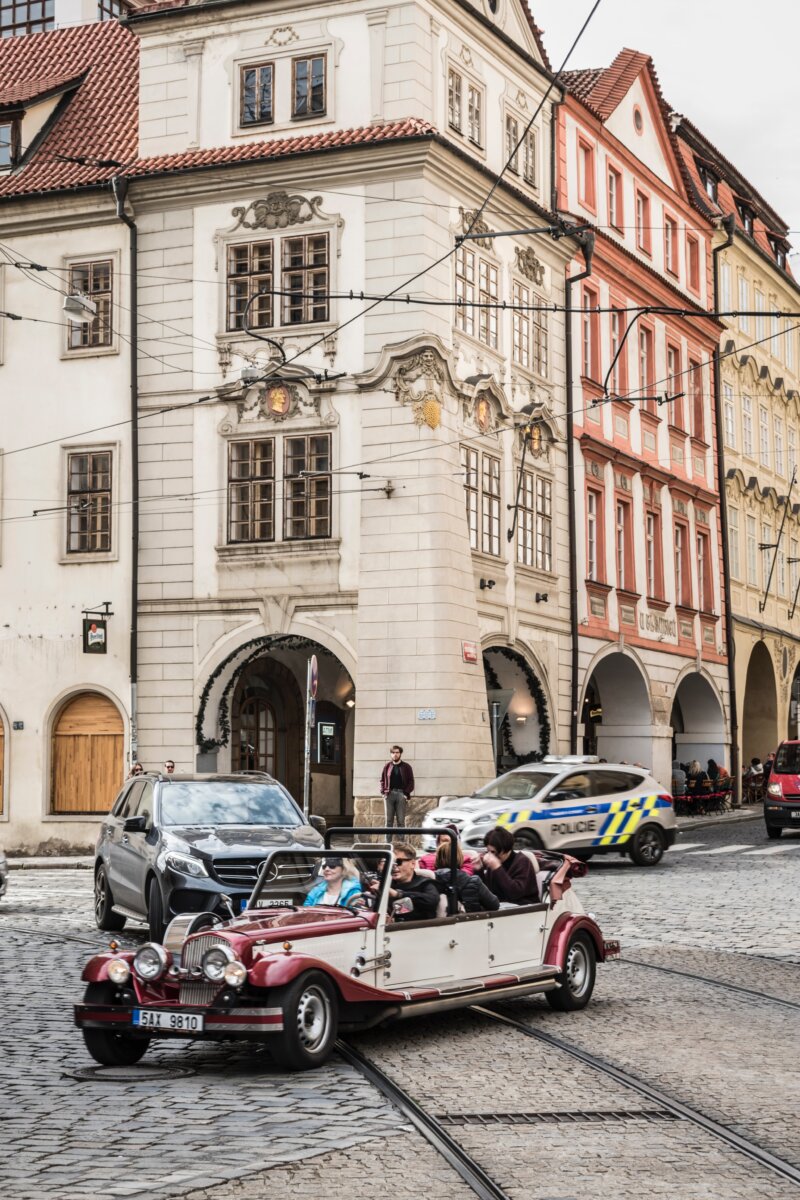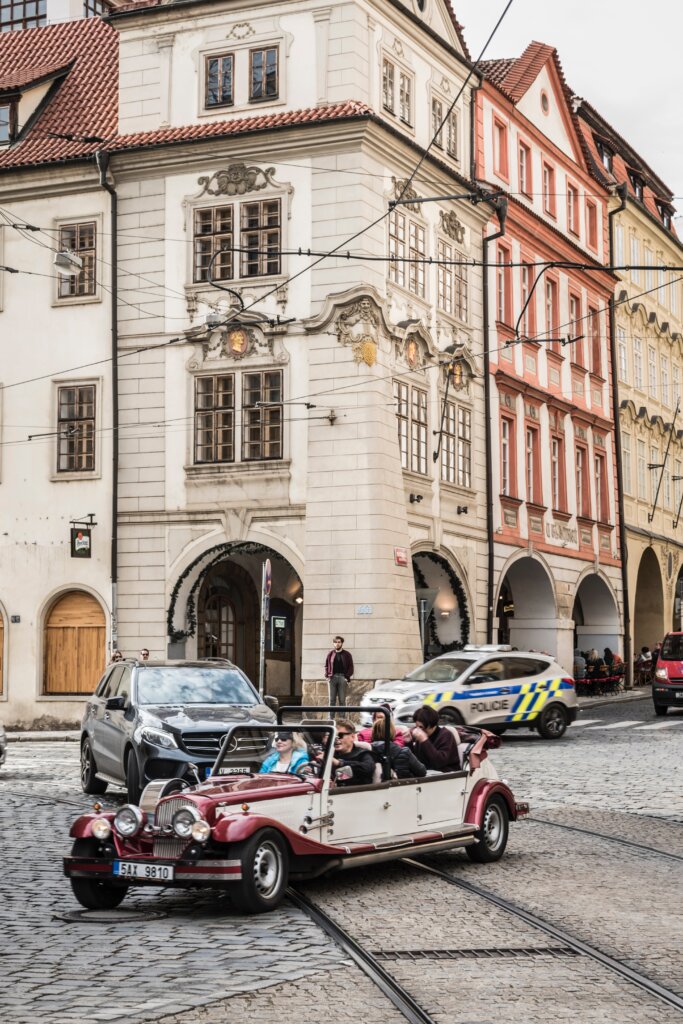 5. Ride an infinite elevator to a hidden rooftop bar
Ptternoster lifts are a (relatively) rare phenomenon in the world these days, but Prague has a few, including a special one that brings you straight up to a rooftop bar!
These elevators are special in that they have no doors and neither stop or slow down… you just kind of have to throw yourself in/out when you reach your desired floor. Sound like a death trap? Oh yes, but think of the views after!
You can find this awesome gem (accessible by a small fee) at the Palác Lucerna.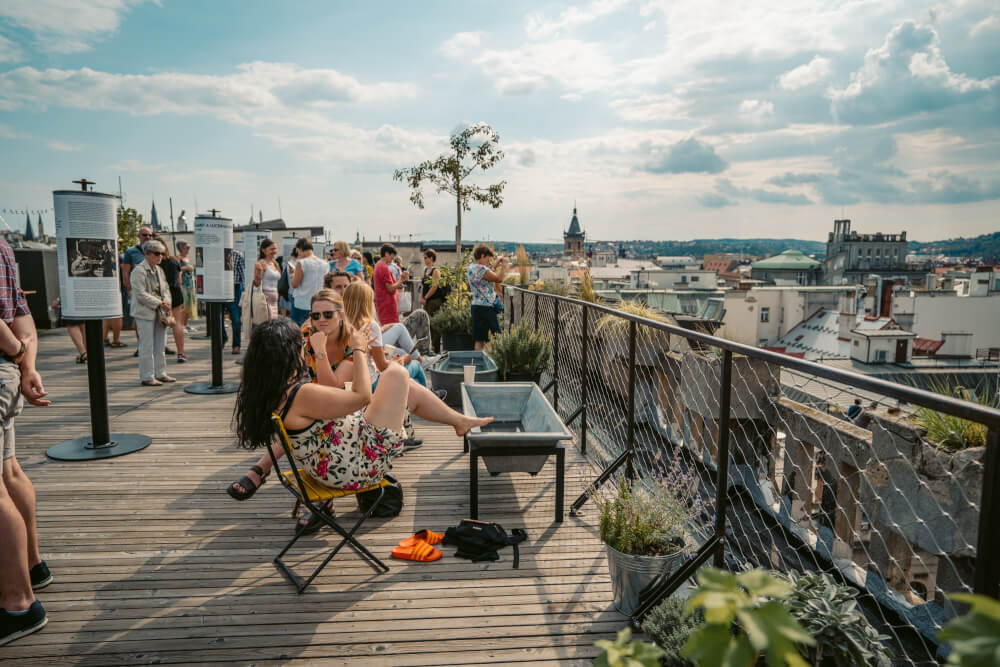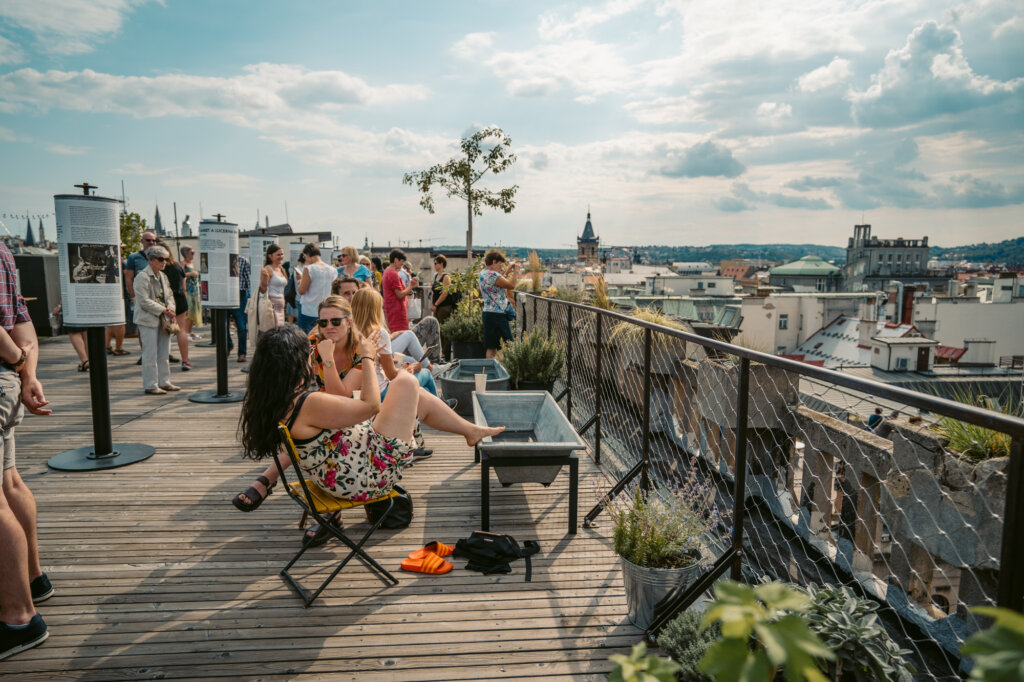 6. Cozy up in a Zeppelin reading room
Prague is a treasure trove of interesting museums, but one of my favourite hidden gems can be found at the DOX Center for Contemporary Art.
The Gulliver Airship is a reading room perched on top of the museum, made to look like it has crashed. You can of course explore the inside, which is open to visitors with plenty of space to sit and enjoy.
I'd definitely add this to your bucket list of cool things to do in Prague!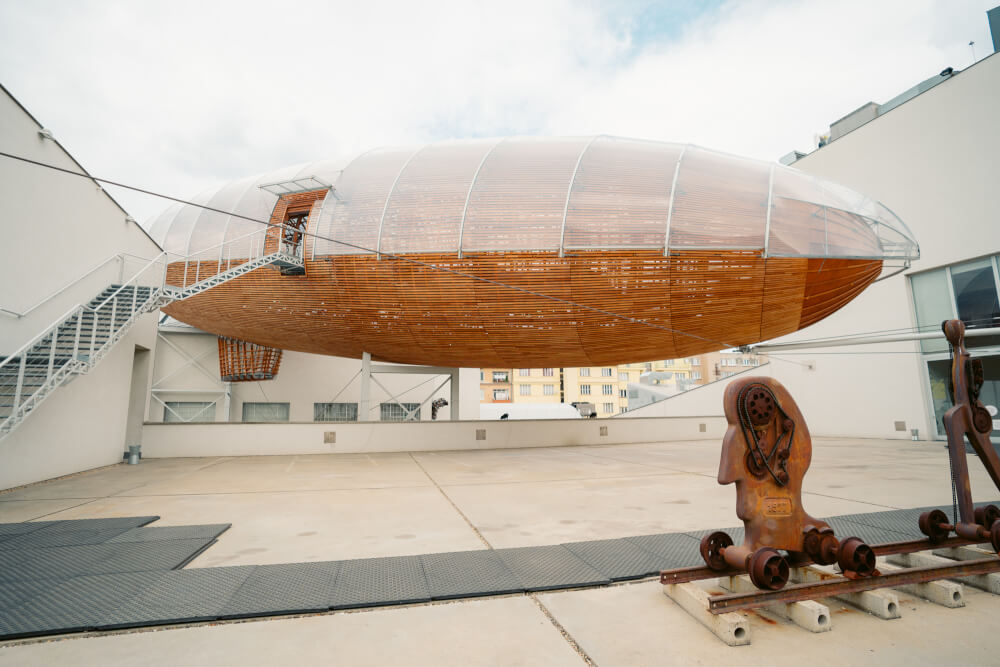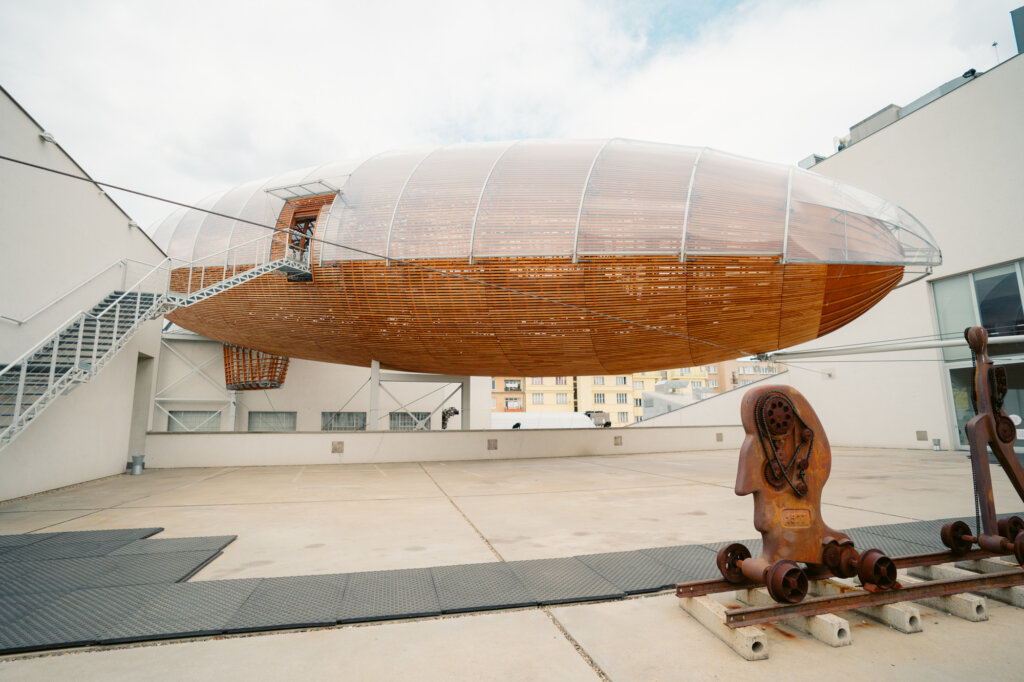 7. Gorge on a medieval feast with unlimited drinks
This was an experience I tried in Cesky Krumlov and while it's (admittedly) quite touristy and kitsch, it's also SO MUCH fun. Imagine being zapped back in time to enjoy a grand medieval feast with unlimited goblets of adult bevvies to quench your thirst. Heaven!
You can book this experience in Prague here.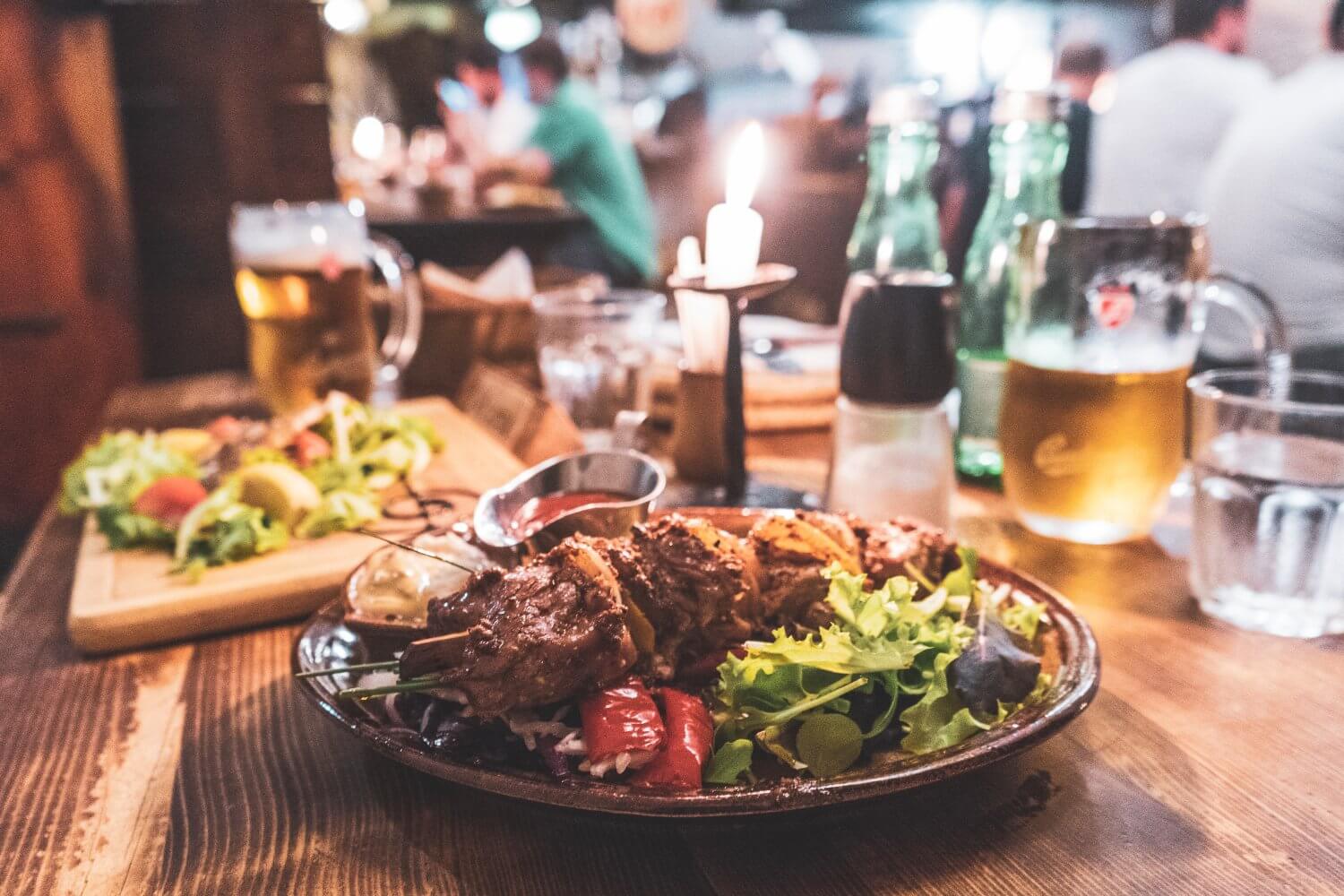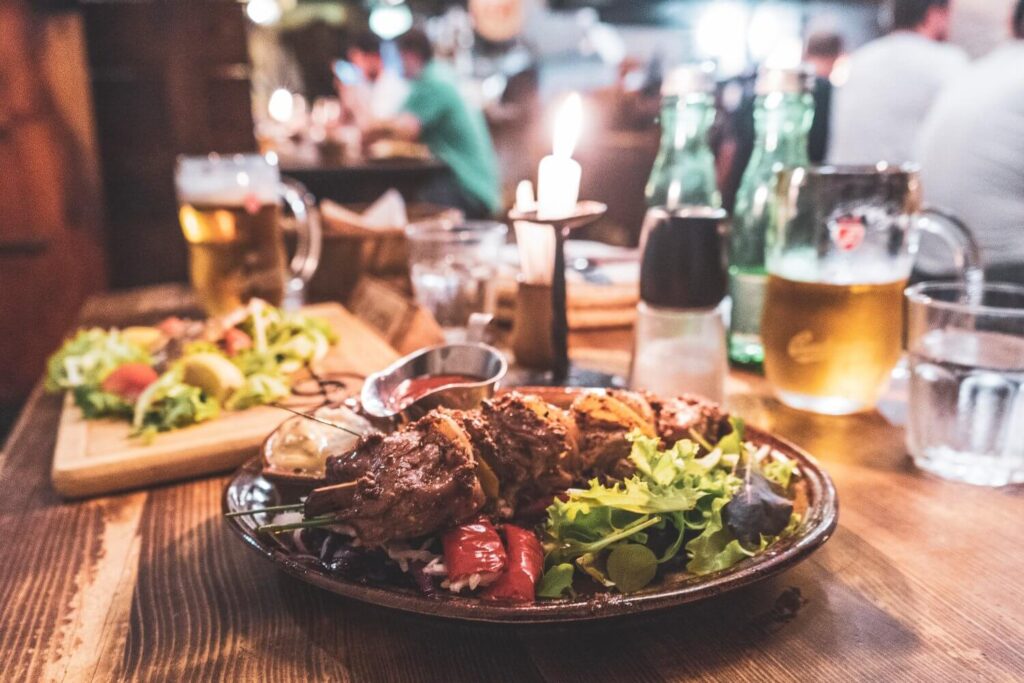 8. Step into an eccentric fantasy world
On my last visit to Prague, I went to the infamous "Magical Cavern", a former mill that has been converted into a spooky and mysterious art gallery populated with fantasy paintings.
This dark cavern-like gallery sits on top of a hill with sweeping views overlooking Prague.
Yes, this place is really like an absinth trip without the absinth. I'd highly recommend it if you're looking for bizarre and alternative Prague experiences!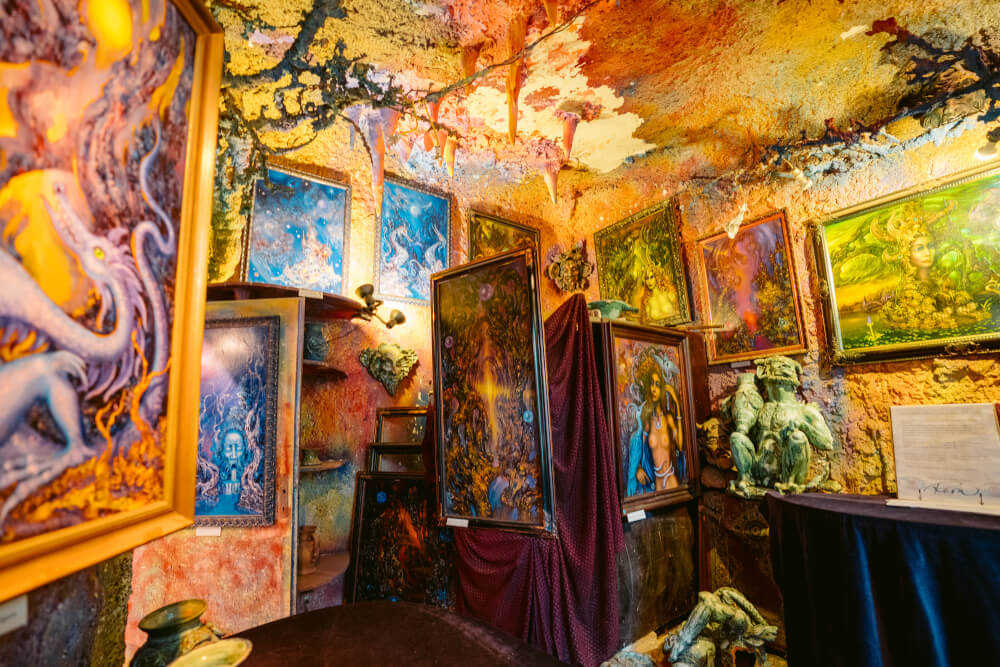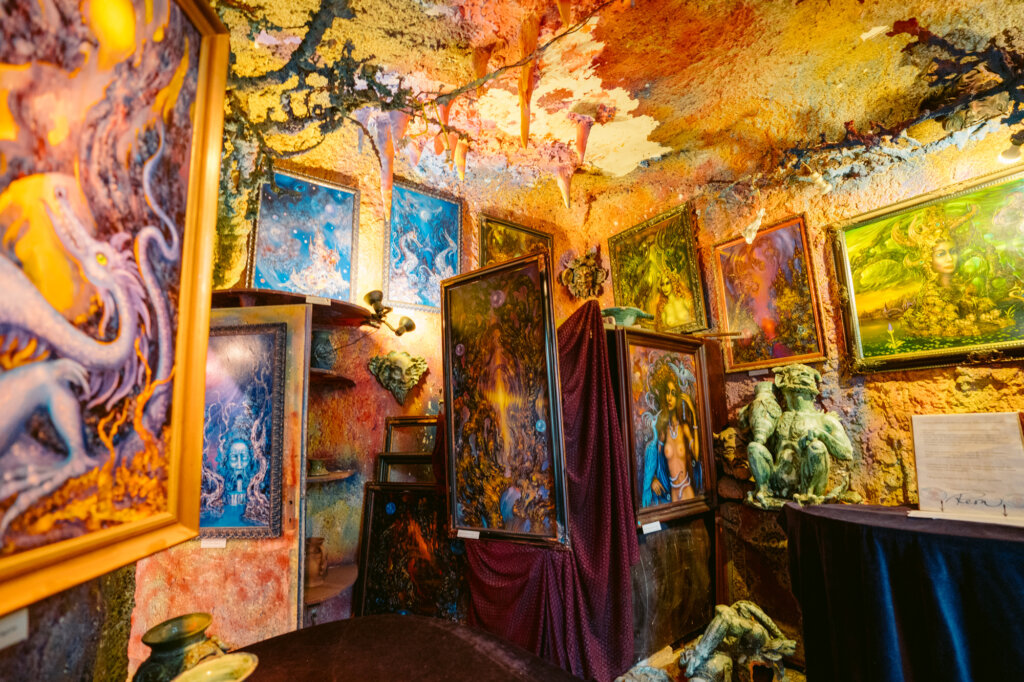 9. Pose with some of prague's weirder public art
Prague is filled with tons of really cool and bizarre public art. This list showcases some of the weirder statues you'll find in the city.
Keep an eye out and you, too, may score sweet photo opps like this one with a giant crawling baby butt: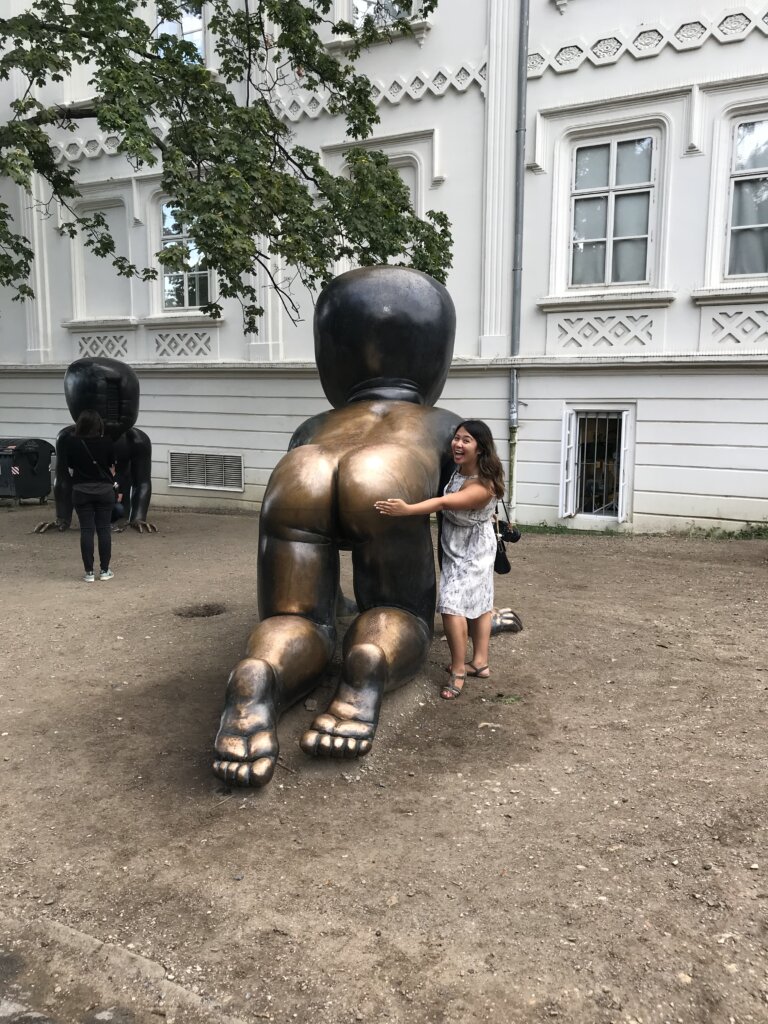 10. Take a fairytale day trip
While Prague is an amazing city with a surplus of cool stuff to do for young adults, it also makes a wonderful base for day trips if you have time in your itinerary.
For example, there are a lot of stunning places in Czechia's South Bohemia that are well worth visiting for some magical adventures off the beaten path.
And for a truly fairytale-feeling town, be sure to check out Cesky Krumlov.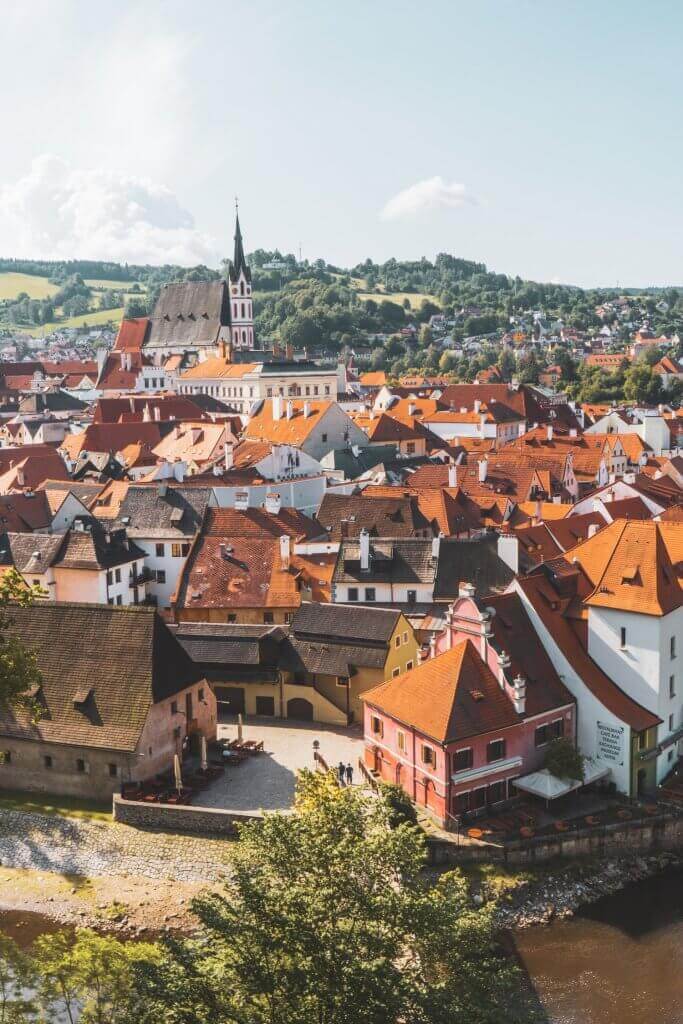 I hope you enjoyed this guide to Prague things to do for young adults!

In conclusion, I would say that Prague is a great city to visit when you're young. Go ahead, enjoy it Did I miss any other must-dos for young travellers? Leave me a comment, because I'm keen to go back soon.
---
Watch my most popular YouTube video this week:
---