With lamborginis zipping by every corner and giant yachts as far as the eye can see, Monaco is well known for being Europe's playground for the rich and famous.
And you know what? With its glimmering azure water, oh so opulent architecture and warm balmy climate, it's easy to see why Monaco is a preferred getaway for the mega-rich.
But you might ask, what about the rest of us who can't afford yachts and lambos? What about things to do in Monaco on a budget?
Don't worry – visiting this beautiful city-state is very doable on a budget. I've done it twice – once as a broke high schooler and one more time as a (somehow more broke???) university student. Here's how.
First: Cheap Places to Stay in Monaco
There are many places you can stay overnight in Monaco, but if you really want to save some money, consider staying at a hostel or AirBNB in Nice (one of my favourite places in France) and doing a day trip instead.
Public transit conveniently links the two areas, with the cheapest option being only €1.50 each way by bus (and a commute time of 30-45 minutes).
Alternatively, you can take the train for only a few euros more.
Here are some affordable places to stay in Nice:
If you're very set on staying overnight in Monaco, remember that "cheap hotels in Monaco" still can be quite pricey compared to other destinations.
Nonetheless, here are some budget stays in Monaco:
(Affordable-ish hotel) This hotel 10 min walk from the Palace
(One of the cheaper options) This hotel near the train station
PS: Travelling on a budget? Be sure to read my guide on the Cheapest ways to Travel Around Europe.
Things to do in Monaco on a Budget
Wondering what to do in Monaco for cheap? While Monaco has a reputation for being a luxurious playground for billionaires, many of Monaco's best activities are completely free (or very inexpensive).
Here are some ideas for things to do in Monaco that are both budget-friendly and fun:
1. Old Town and The Prince's Palace of Monaco
Monaco is divided into four districts: Monaco-Ville, La Condamine, Monte Carlo and Fontvieille.
Each district has its charms, but as a first time visitor, the area you should prioritize is definitely "Monaco-Ville", particularly the Old Town, which is home to a variety of Monaco's most important attractions, including the Prince's Palace of Monaco.
Plus, golden pedestrianized alleyways make this area an absolute dream to explore. Have I mentioned that drooling while taking photos is completely free?
If you're able to, feel free to time your visit for the Changing of the Guards, which is a free spectacle that you can admire from the Palace Square daily at 11:55am.
NOTE: You can also opt for a (paid) tour of the interior if you want a closer look.
2. Monaco Cathedral
Another beautiful attraction nestled in the Monaco-Ville district is Monaco Cathedral (AKA Saint Nicholas Cathedral), one of Monaco's most important landmarks.
This beautiful limestone church in Roman-Byzantine style is the final resting place of many Monacan royals including Grace Kelly and Prince Ranier… well worth a visit, and a great thing to do in Monaco on a budget since there's no entry fee!
NOTE: They enforce a dress code at the cathedral which means no shorts are allowed, and all shoulders must be covered.
3. Saint Martin Gardens (AKA Les Jardins Saint Martin et Sainte Barbe)
Originally opened in 1816 as Monaco's first public garden, this tranquil piece of the principality consists of a luscious mix of Mediterannean flora and fauna, along with additional exotic species from around the world.
With elegant sea views and plenty of leafy spots to hide from the sun, this is one of the best things to do in Monaco for free!
4. Monaco Palace of Justice (Palais de Justice)
While often overlooked by visitors, the Monaco Palace of Justice is one of the prettiest buildings in the entire principality, and well worth a quick stop/photo.
Fun fact: The grey stone used for this building (inaugurated in 1930) is the same stone that was used fo the city's ramparts.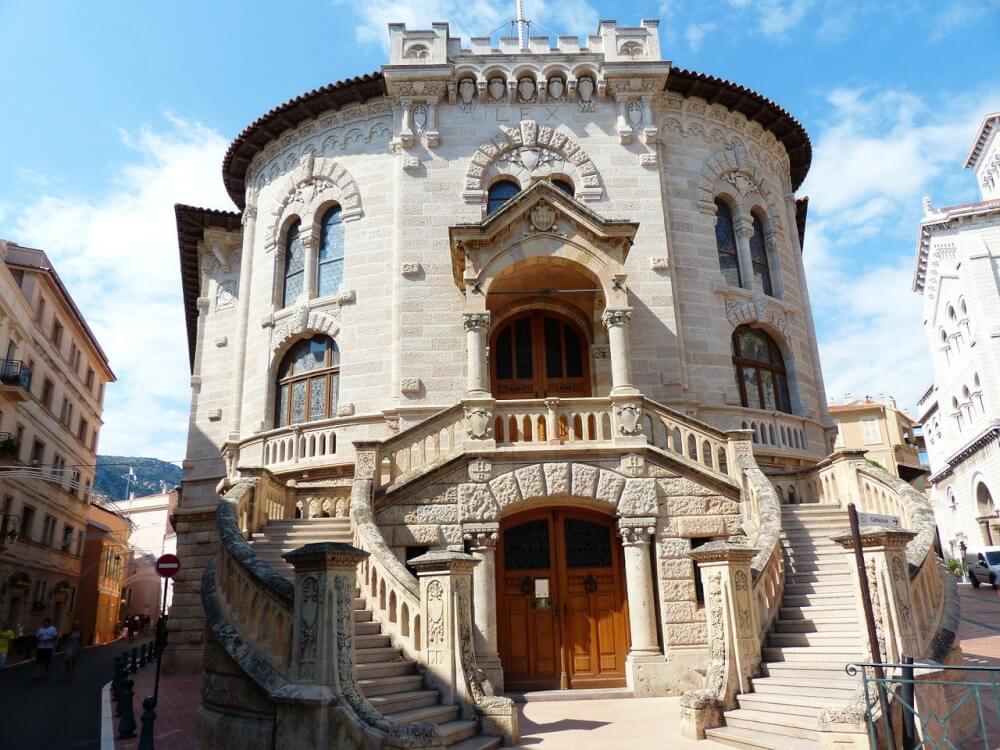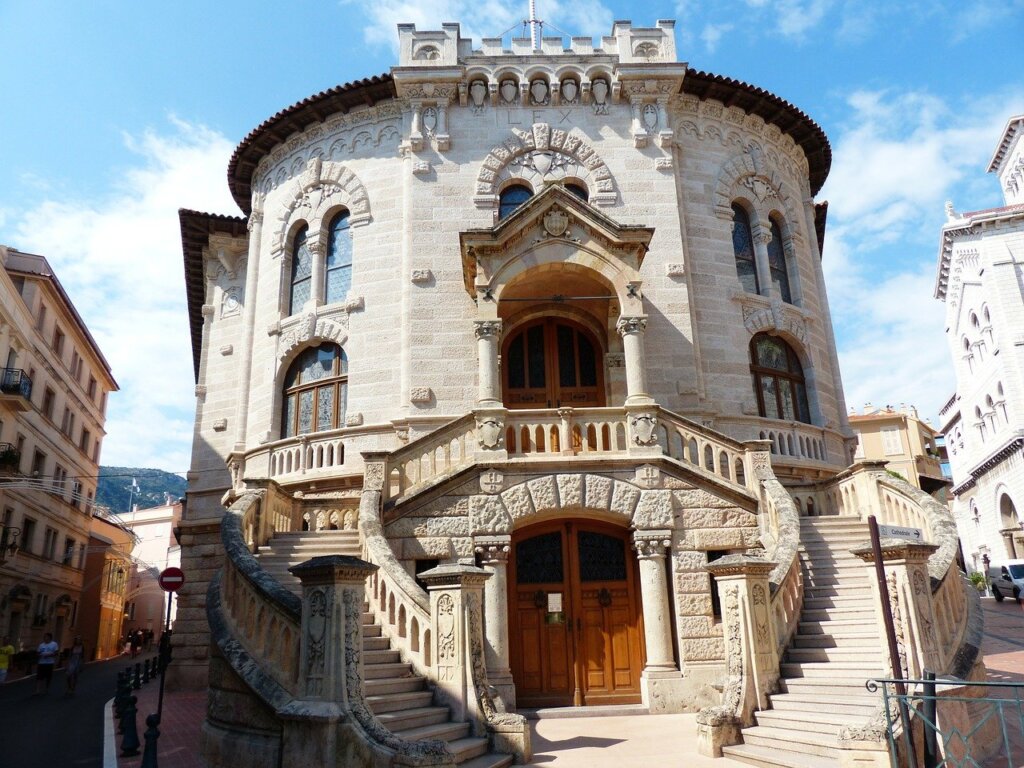 5. Princess Grace Rose Garden
For a tranquil escape in the middle of Monaco, be sure to visit the rose garden dedicated to Princess Grace, which opened in the principality back in 1984, two years after the princess' untimely death.
This garden has a vast collection of 8000 rose bushes in over 300 varieties, along with a picture-perfect central fountain and a statue of Princess Grace herself.
6. The Japanese Garden
If you couldn't tell by now, Monaco is a big fan of gorgeous gardens.
Another wonderful thing to do in Monaco on a budget is to stop by the principality's Japanese garden, an exquisite and meticulously maintained oasis in the middle of the city, made complete by intricate water features and zen tree installations.
Love gardens? Read all about Keukenhof, the biggest and most magnificent gardens in Europe.
7. Larvotto Beach
When planning for your visit, be sure to bring your swimsuit with you so you can take advantage of one of the best free things to do in Monaco: Larvotto Beach.
This public beach offers the perfect spot to relax and soak in the Monacan sun after a long day of sightseeing… and hey, if you use your imagination, you might just be able to fool your brain into thinking you're tanning on your own private yacht.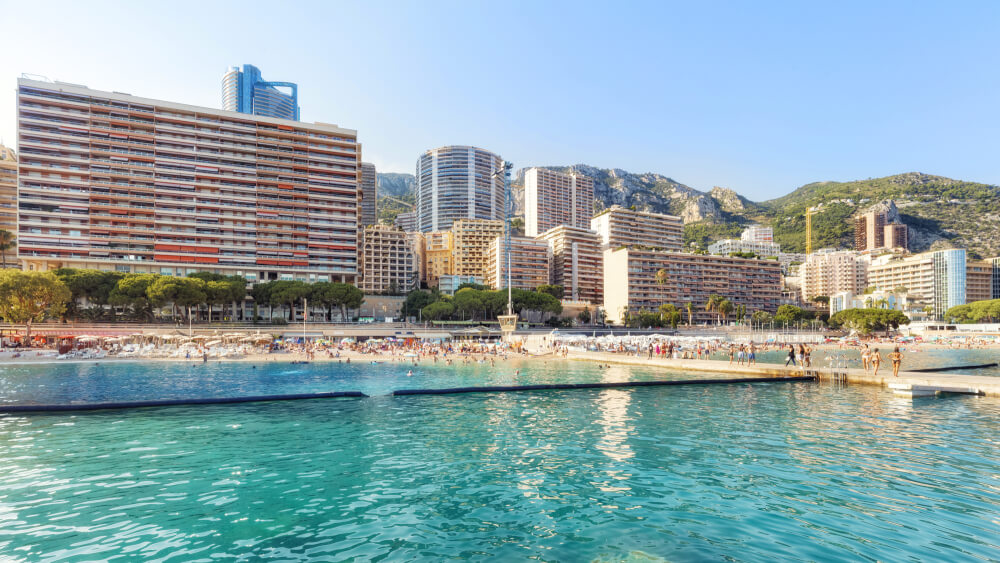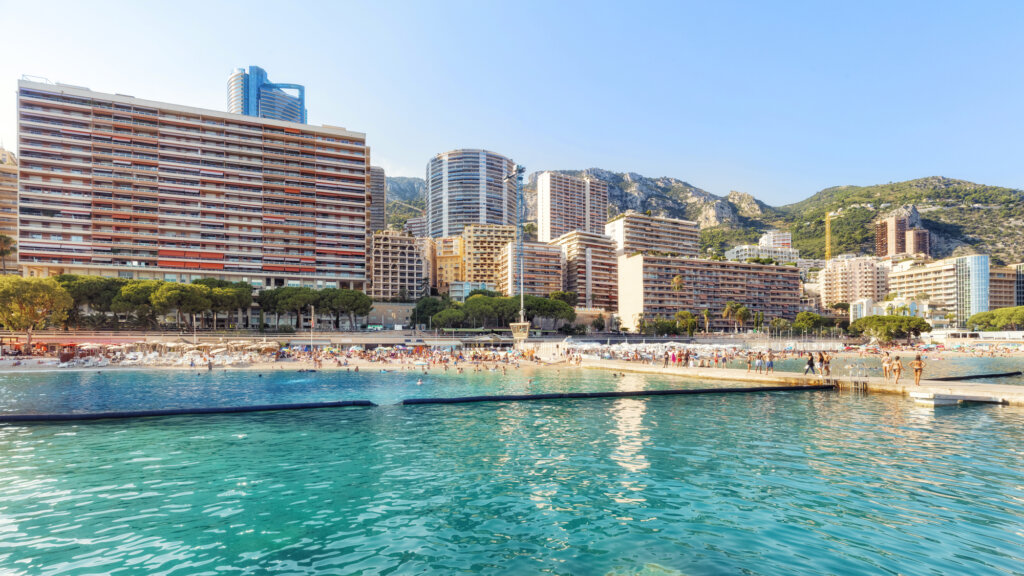 8. Stade Nautique Rainier III
And while (as you can probably tell), there are a great deal of free things to do in Monaco, other great activities can be really inexpensive!
For example, we spent the latter half of our afternoon at the Stade Nautique Rainier III, an awesome public pool we found right by the marina in La Condamine.
For a couple of euros, we got access to the pool and chair rentals for the day.
This Olympic sized swimming pool is heated (although we didn't need it that day!), and in the winter, even becomes a skating rink.
9. The iconic Monte Carlo
One of the most famous attractions in Monaco is the Monte Carlo Casino, probably the most luxurious casino in the world… although funnily enough, it is illegal for locals to gamble here.
And while it would cost a pretty penny to gamble here, and even a whopping 17 euros to step inside, wistfully admiring from the outside is free… as is perusing the casino's atrium.
Even for non-gamblers, a visit to this iconic place is a must. After all, it's said that the architecture here inspired Ian Fleming's work for Casino Royale, AKA the first ever James Bond novel.
NOTE: If you do choose to enter, a strict no shorts and no flip flops dress code is observed.
10. The Champion's Promenade
Football fans, take note – there's a spot in Monaco where you can (quite literally) walk in the footsteps of your favourite football heroes.
Located by the water at Grimaldi Forum, the Champion's Promenade is Monaco's answer to the Hollywood Walk of Fame, a trail featuring golden footprints and signatures from winners of the "Golden Foot Award", which has honoured the likes of Cristiano Ronaldo, Ronaldinho and Zlatan Ibrahimovic.
11. Tête de Chien
For those who don't mind a bit of huffing and puffing, one of the most incredible viewpoints in Monaco is known as Tête de Chien (Dog's Head) and offers sublime panoramic views over the French Riviera.
Here is a guide on how to reach it.
12. Window shopping
Last but not least, unless you feel like dropping a few casual thousand euros on a new designer bag or shoes, the good news is window shopping in Monaco is completely free and still pretty glamorous given the beautiful shopping venues at your dispoal.
For an especially swanky experience, be sure to stop by Le Metropole shopping centre, which is filled with glittering chandeliers and a marble staircase.
BONUS: Splurge on a helicopter ride
This is 100% not a budget thing to do in Monaco, but honestly, some things in life are worth the splurge, especially in bucket list destinations like Monaco…
So, I'm going to just casually point you towards this Monaco helicopter tour which is shockingly affordable considering its location.
Other Tips for Visiting Monaco on a Budget
Visiting Monaco on a budget is super easy if you stick to free activities and plan smartly.
I've written a lot about the ways you can save money for travel, but here are some Monaco-specific tips and tricks for ensuring you don't spend half your life savings during your visit.
For dirt cheap eats, visit a grocery store, local market, bakery or pizza place
Having a sit-down meal in Monaco doesn't come cheap.
Luckily, if you're really on a budget, here's one of my best travel tips: grocery store prices are pretty comparable to what you would find elsewhere, so you can always grab some snacks/takeaway foods like wraps and have yourself a picnic.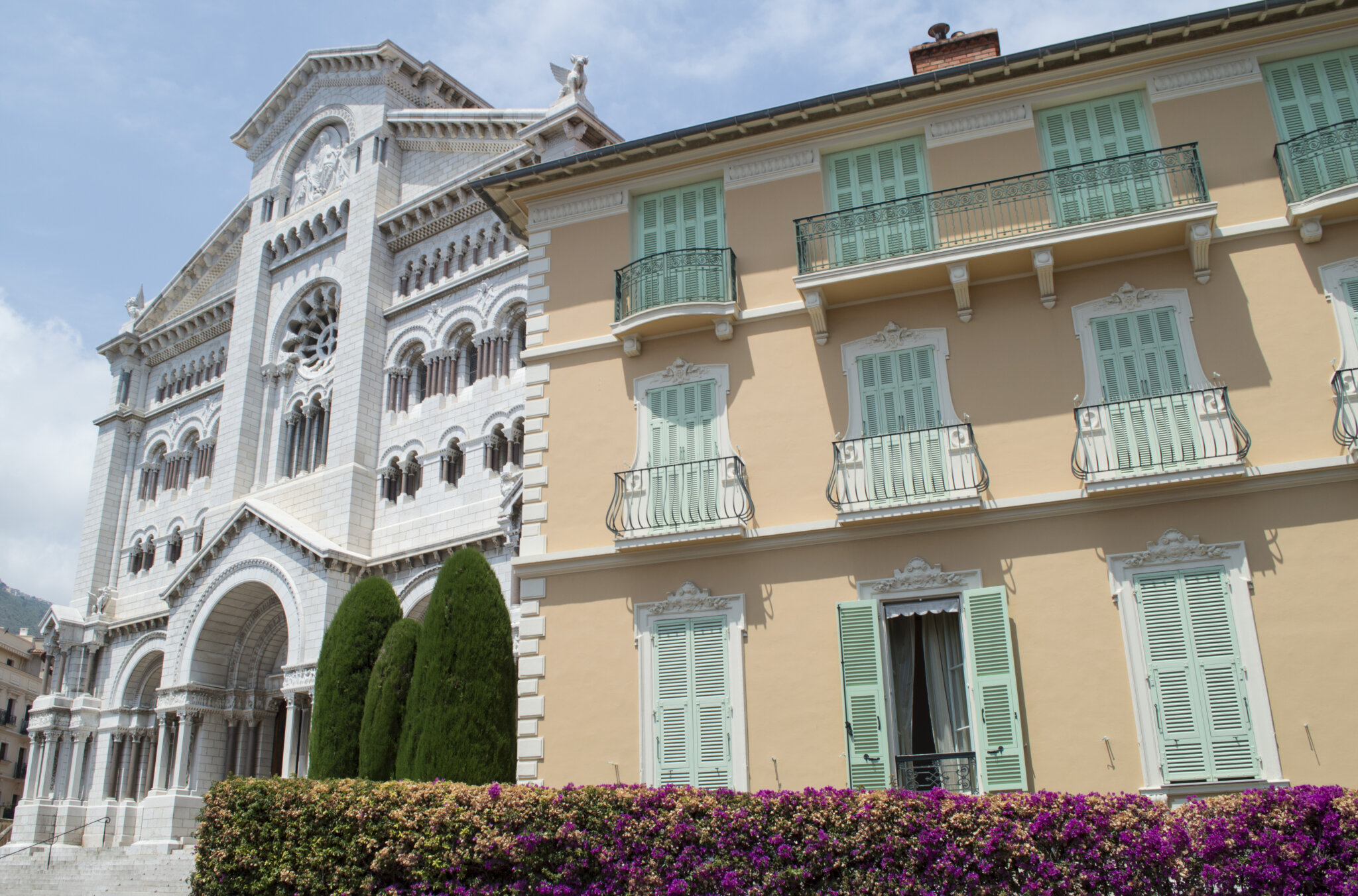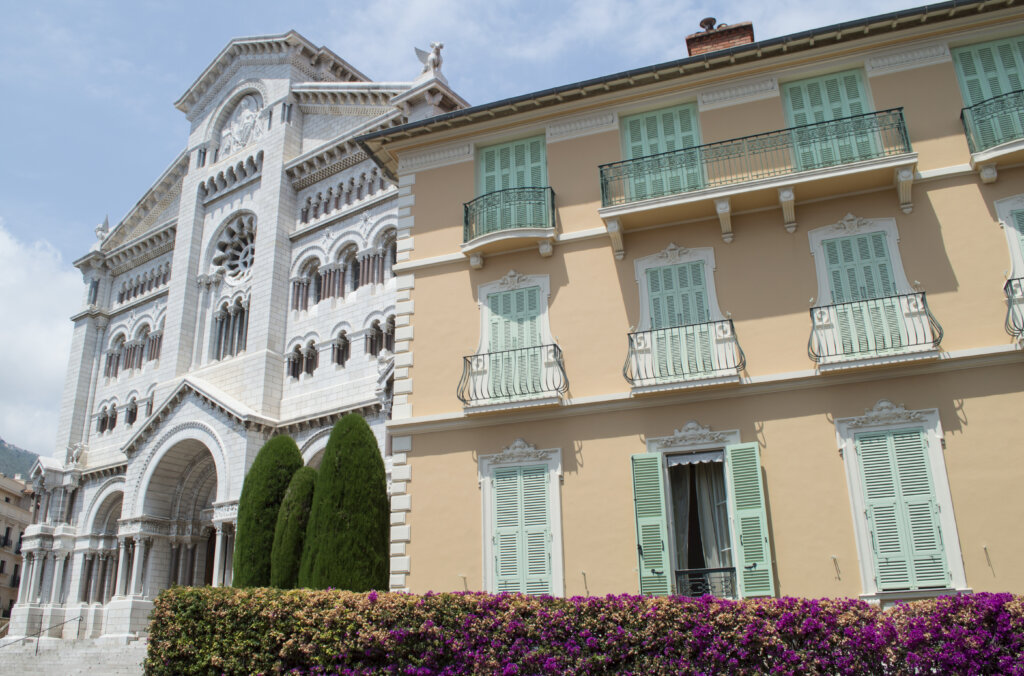 Alternatively, you can get some cheap takeaway meals at pizza joints, bakeries and local markets (there's a large one at Place d'Armes), where you can take in more authentic local goodies.
If a sit-down meal for you is a must, I've heard that many restaurants in Monaco-Ville (the Old Town) offer set menus for a decent price.
Be wary of the lunchtime rush though, where you'll be fending for a spot against many other eager travellers.
Side note: While taking a peek inside a supermarket in La Condamine district, I stumbled upon THESE gems: Speculoos-inspired Twix ice cream bars. I, like the giddy child that I am, bought the box and devoured one on the street. … because I have no sense of propriety.
How can you get around Monaco for cheap? Work those leg muscles!
With an area of about 2km squared, Monaco is small and therefore very walkable.
This means no need to spend extra on special sightseeing tours or taxi rides. I mean, to save tired travellers from hilly Monacan terrain, there are even free public elevators that can get you up in a jiffy!
Another option of course is you can bus, which will set you back €5.50 for a 24h day pass.
A nice perk of this however is that the day pass includes access to Monaco's "boat bus" (yes, creative name) which brings you from Quai Kennedy – Digue Sud on a BOAT, so if "boat ride in Monaco" was on your bucket list, you can check that right off!
I hope you enjoyed this guide to Monaco on a budget!
At the end of the day, Monaco is a lovely place and you should take the time to see it, regardless of what your budget is.
The first time I visited, I was a frumpy little high schooler on an organized school tour. Even then, I remember being blown away by the colour of the water and the endless display of yachts!
It was truly like something out of a postcard. I felt the same way when I revisited years later.
Maybe one day I'll be making enough of the big bucks to call Monaco home?
HA just kidding – I'd be better off attempting to marry rich. Wish me luck!