*FYI - this post may contain affiliate links, which means we earn a commission at no extra cost to you if you purchase from them. Also, as an Amazon Associate I earn from qualifying purchases. Check out our Privacy Policy and Disclosure. for more info.
A huge thanks to Big Berry for welcoming me as a guest to their Slovenian property!
When your toughest decision of the weekend is whether you should drink more wine, eat more bread, or straight-up canoe to Croatia, you have to stop and wonder: am I dreaming?
But I can confirm my friends, my magical weekend in Slovenia was no dream, but rather a wonderfully wine-soaked and carb-filled reality.
If this sounds too good to be true, I'd like to introduce you to Big Berry, the summer camp for sophisticated adults (or like in my case, those who like to pretend).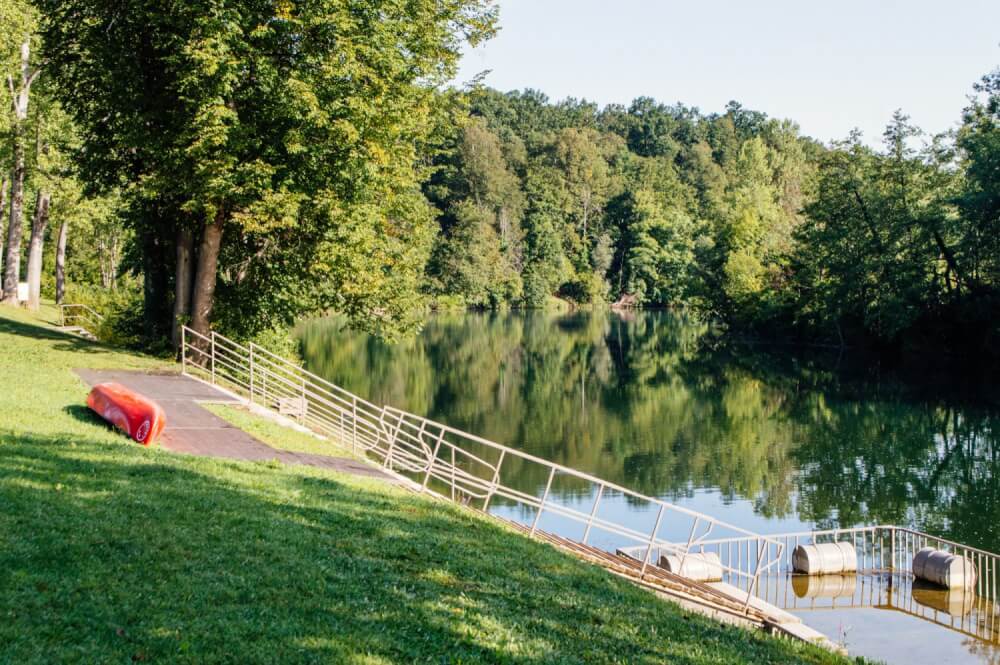 For those of you unfamiliar with the name, Big Berry is a lifestyle resort that puts an alternative twist to classic tourism.
It's nearly impossible to describe, simply because there's nothing else like it in the world.
What began in Slovenia with an idyllic location by the Kolpa River (the one I visited!), is now an expanding concept with franchises in both Austria and Romania.
Imagine this: ultra modern glamping cabins in the heart of nature, total local immersion as you meet with regional producers and entrepreneurs, plus a buzzing and unpredictable environment thanks to an international team of young interns.
All this (combined with my perma-crush on Slovenia) meant that when Big Berry invited me stay with them for a weekend, I typed yes faster than a cheetah on Red Bull.
Sure, I would be fresh off a transcontinental flight and the human embodiment of jetlag, but we all know that nothing else matters when there's wine waiting, right?
So here's what I think: if you're looking for a truly unique and hyperlocal travel experience, Big Berry might just be what you're looking for. Here's why.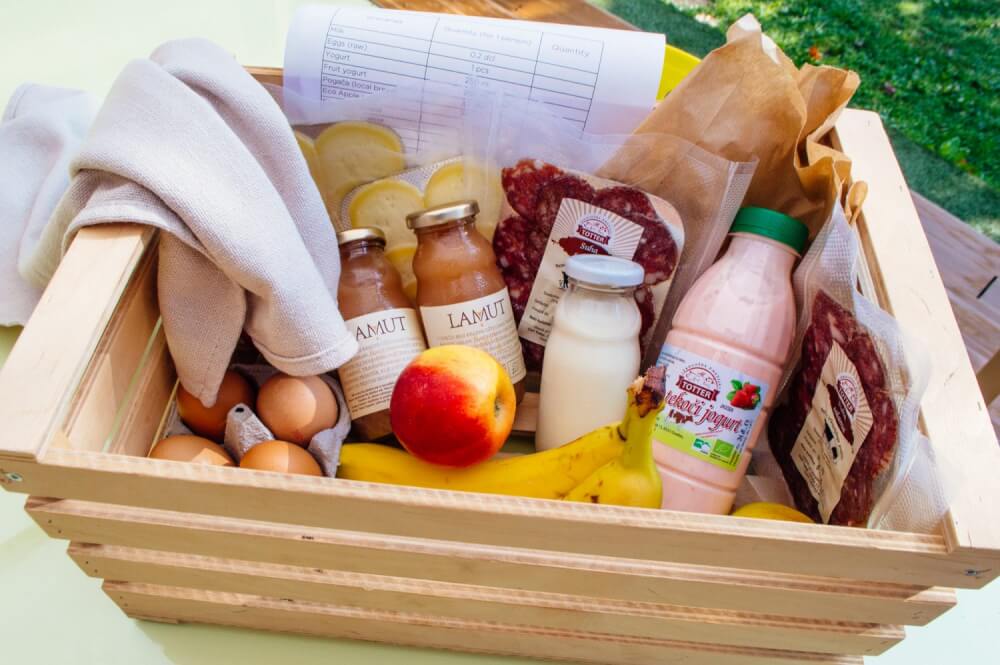 1. biG Berry is located in A ridiculously serene setting
I have to be straight with you: Slovenia is a country that I'm scared of talking about too much, mainly because I'm low-key selfish and want to keep its perfection for myself.
But because sharing is caring, here's a little secret: Slovenia is filled with gorgeous, untouched nature and Big Berry puts you in the center of it all.
Located right by the Kolpa River, along the border between Slovenia and Croatia, Big Berry offers up a scenic base for all sorts of wine drinking and fun excursions organized by the team.
From stopping by local businesses to visiting hidden sights, the Big Berry team strikes a happy balance between helpful insider guidance when you need it, or a more laissez-faire attitude that lets you explore the area at your own pace.
And when the area looks THIS good, trust me when I say you'll have plenty to do…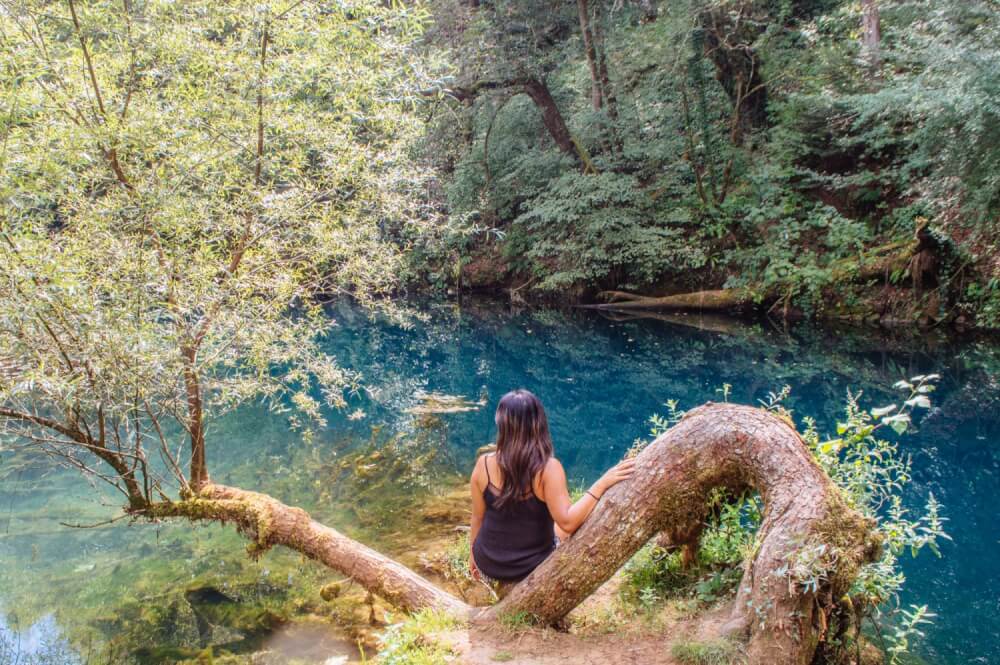 2. An intense dedication to local relationships
With dozens of local partners scattered around Bela Krajina, Big Berry is a place where you get fresh bread delivered to your door in the morning, then in the afternoon meet the woman who baked it.
… Yeah. Seriously.
I mean, I only spent a short weekend at Big Berry, and managed to do all of the following awesome things:
If all those names made the previous paragraph confusing for you, in simple English I gained a million pounds and drank many barrels of wine… all in the name of cultural research of course.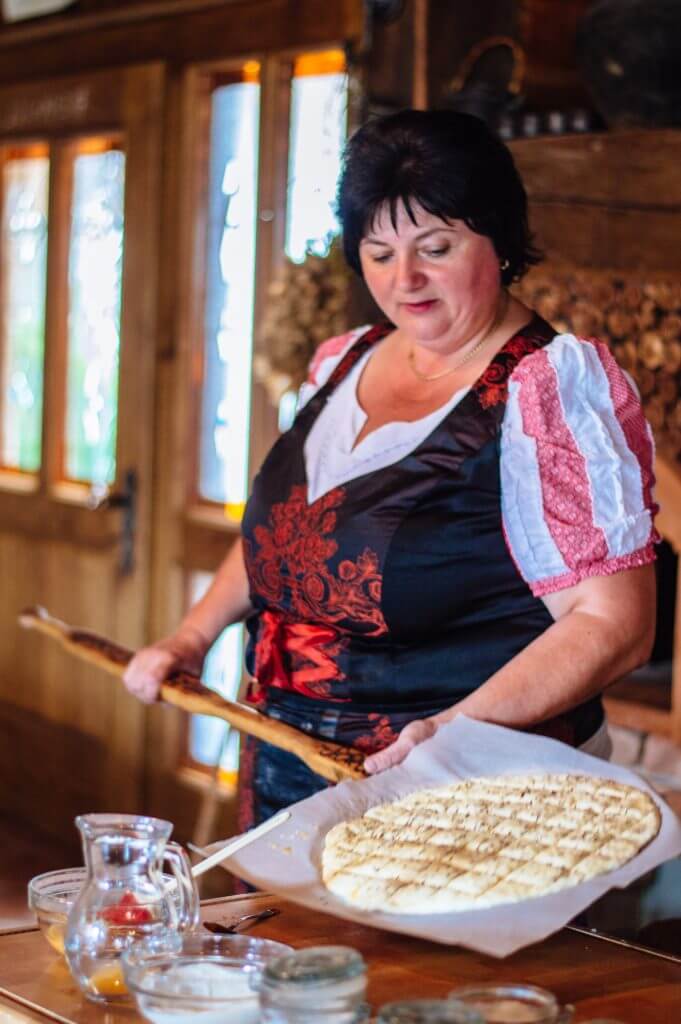 3. Modern comfort meets Mother Nature
Fun fact: gone are the days where camping and "being one with nature" necessitates pitching a tent and 'doing your business' in the woods.
One of the most appealing things about Big Berry is the ultra-modern cabins which are like flawless IKEA showrooms dropped off by the gorgeous Kolpa river.
From your room, you can literally gaze upon Croatia like some kind of queen prepping her conquest.
At the time of my visit, the Big Berry Kolpa River location only had 7 cabins spaced out across their massive campsite, which meant there was plenty of privacy and room to run around like an over-excited corgi.
In other words, if you're a mildly spoiled princess like me, and love frolicking in nature while still snoozing in a giant comfy bed, Big Berry's gotchu good.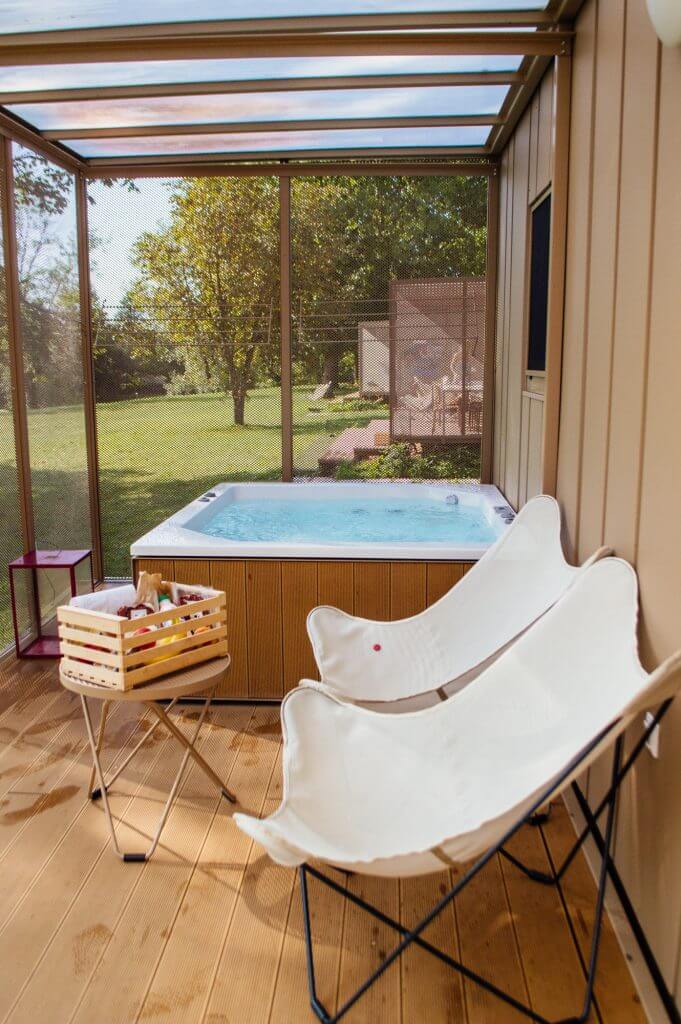 4. An insider perspective on local life
In a world where mass tourism is increasingly putting strain on the big popular hotspots, it's refreshing to have a travel experience where it feels like you're a welcome and valued guest, rather than just another tourist.
I'm usually a very independent traveller and don't like doing guided routes unless completely necessary.
The difference with Big Berry though is that the staff act as much-needed middlemen, bringing you into the heart of unique, cultural experiences that are otherwise impossible for you to find on your own.
So, besides their obvious role as guides and translators, they also act as personal gateways to true, Slovenian hospitality.
One night, we went to visit a local farm to see where Big Berry's produce comes from.
What started as a short farm tour soon became sitting at the family home, drinking so much wine that I literally fell asleep at the table.
Could I have marched onto this farm demanding wine as an independent traveler?
Sure, maybe… I mean I would have likely ended up in some form of Slovenian jail, BUT luckily, we had an insider guide, and that's one of the strongest advantages of staying with Big Berry.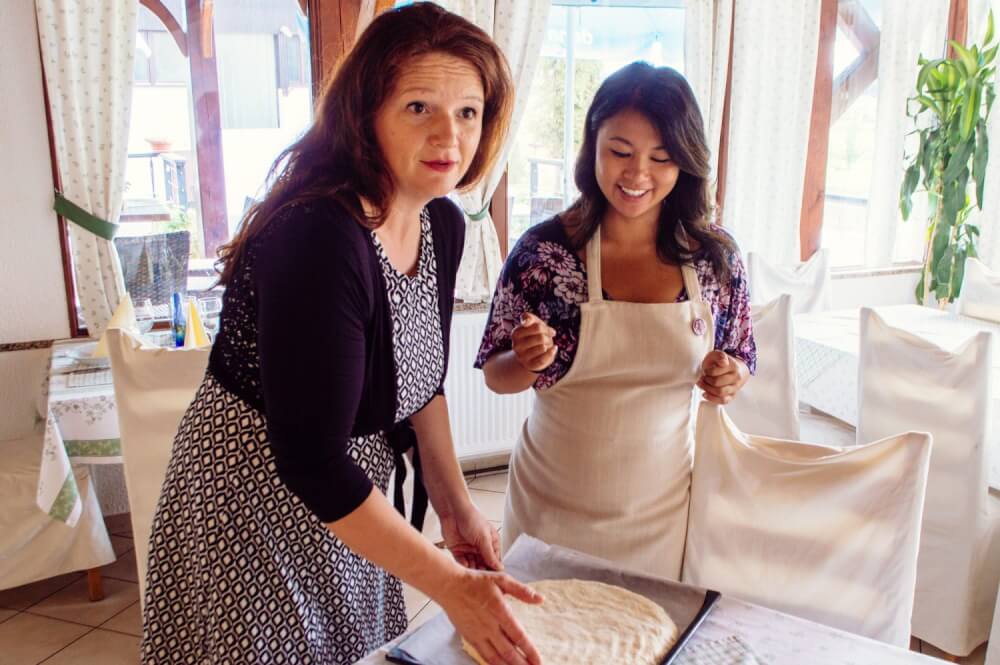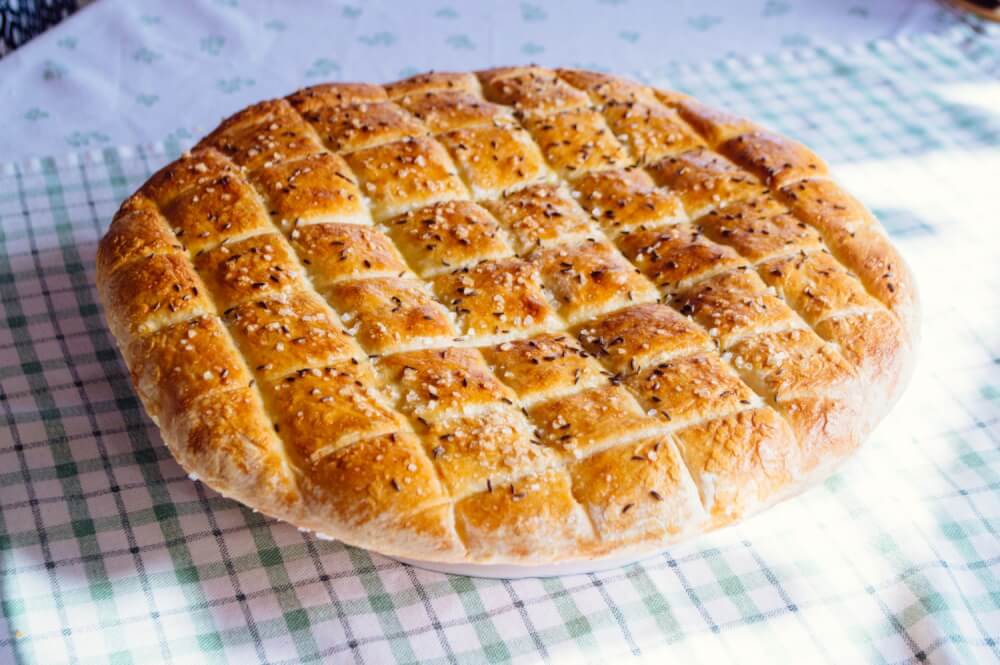 5. A fun, go-with-the-flow unpredictability
Last but not least, with business only in its second year, Big Berry is still very much a resort in its infancy, which means plenty of room for flexible experimentation.
On the night we arrived, the team was celebrating International Photography Day, with a photo exhibition and competition happening on site.
The next day, a local beach volleyball competition took place only steps from our door, and the week after, I was told that a beer triathlon would set the resort abuzz yet again.
Random? I mean, yeahhh… but fun? Even more so.
After my stay, I've been keeping an eye on Big Berry's Facebook page, and am genuinely floored by the amount of new events and initiatives that they manage to churn out.
With its enthusiastic international team, no one day at Big Berry is ever the same – an asset to its totally buzzing atmosphere.
Big Berry: In Conclusion
All in all, I may be a few pounds heavier but I had a seriously incredible weekend with Big Berry.
In a world where jaded travellers are increasingly faced with big chain hotels and tourist-filled locales, it's places like Big Berry that provide a much-needed breath of fresh air.
One thing's for sure though, after all that wine and breadmaking, I'm well on my way to becoming a Slovenian housewife.
The question is: where do I get the husband…? 😉
So tell me: would you ever visit a lifestyle glamping resort like this?! Or where in Slovenia should I visit next? Let me know in the comments!
Save this post for later on Pinterest: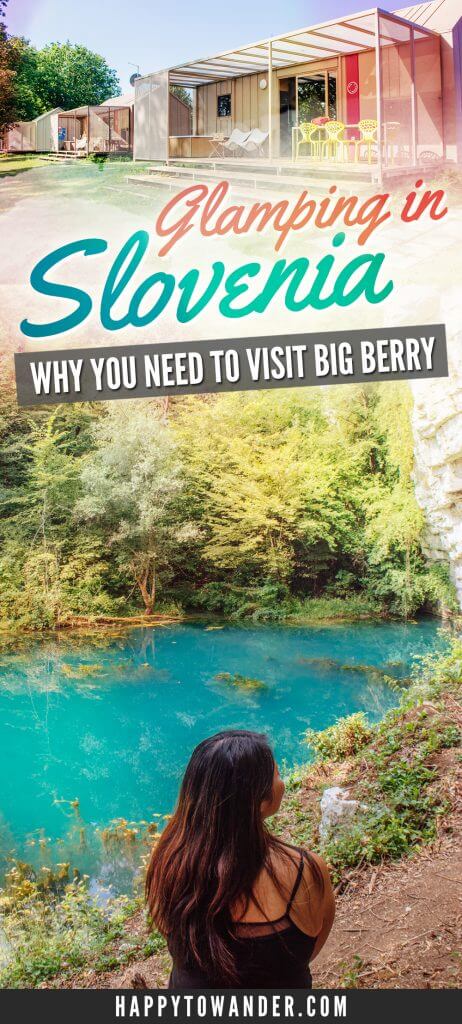 My Go-To Travel Favourites: