There's a lot of wonderful things that I could say about Victoria.
For starters, it's where street violinists dress up as Darth Vader… and if that's not awesome, I don't know what is.
Besides that though, it just happens to be one of the most beautiful cities in British Columbia.
When I was a young spoiled brat, I used to hate visiting. Mostly because the ferry ride was long, and I had the attention span of an ADHD goldfish. Now older and wiser, I'm able to appreciate the beauty of this BC capital, which is genuinely the perfect destination for a short romantic getaway, or a weekend with the girls. If it's your first time visiting Victoria, here are a few spots to mark down on your list. With it being such an easy trip from Vancouver (here's a list of tour options), you have no excuse!
PS: if you want to arrive in style, absolutely nothing beats arriving by seaplane. It's a bit pricey, but 100% worth it. Here's a good option to check out.
1. The Parliament Building
Victoria's Parliament Building is the crown jewel of BC's capital. No visit to the city would be complete without a stop here, whether it's for a quick photo or even for one of their guided tours of the inside. All their tours are free, and the building is open to the public from Monday – Friday.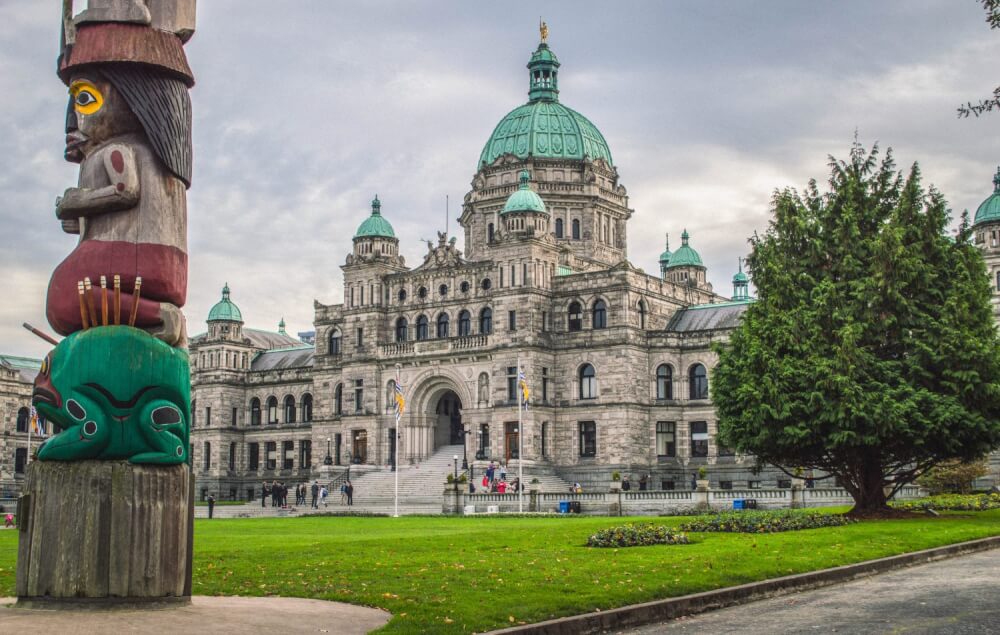 2. The Fairmont Empress
"The Empress" is another key feature of the city. Located just along the Inner Harbour, it's one of the most famous hotels in Victoria (and even in the entire country). Originally opened in 1908, this beautiful building is over 100 years old and is a National Historic Site of Canada. In terms of location, its harbourside location can't be beat. My suggestion: don't just snap photos from the outside, you should go the extra mile and stay for a night or two. Easy bookings can be made online here.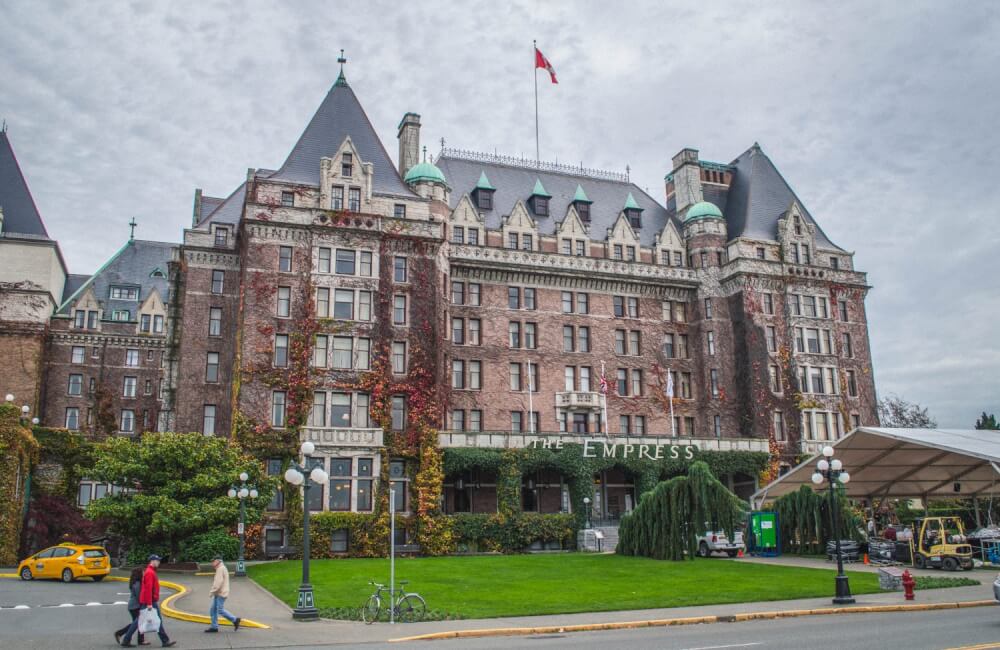 And if you're feeling particularly dainty, give their famous afternoon tea a try: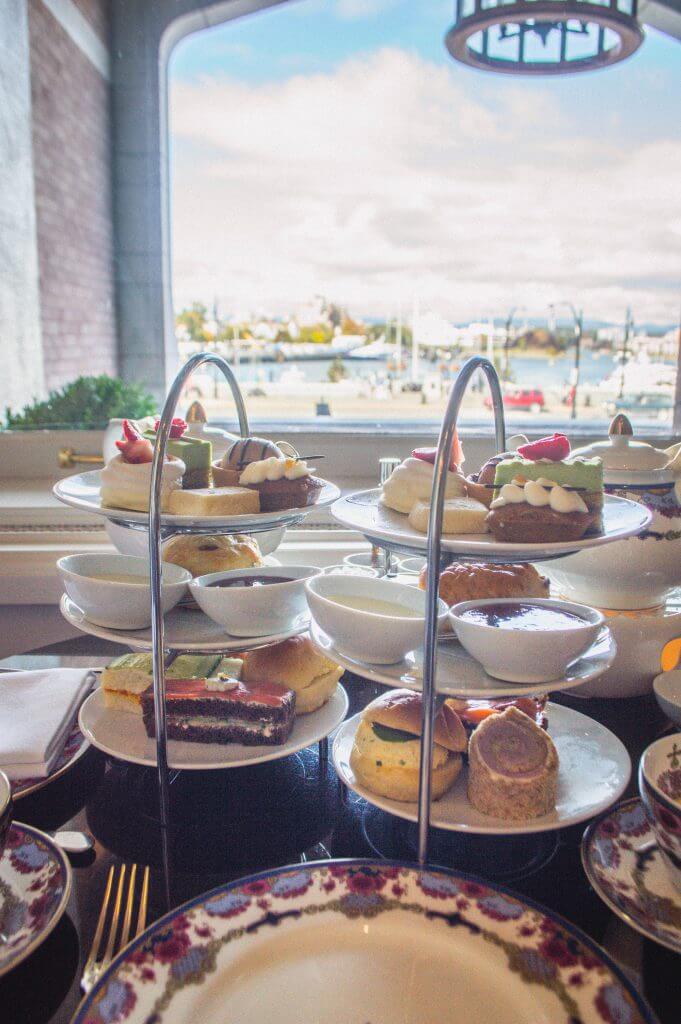 3. Chinatown
Fun fact: Victoria's Chinatown is the oldest Chinatown in Canada, and is 2nd in North America to our Californian friend, San Francisco. Decked out in charming decorations like hanging red lanterns, this area is only a 10 minute walk from the Harbour, and is definitely worth a visit. As a bonus, there's many places here to take a break from all the sightseeing and grab a bite to eat.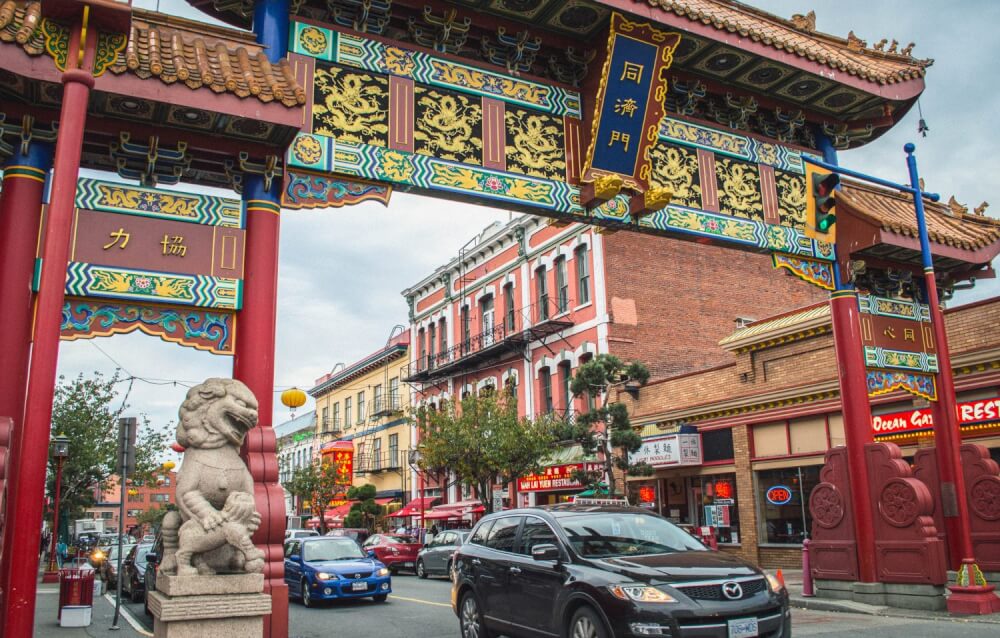 3a. Fan Tan Alley 
Eager for a fun photo opp? While you're in Chinatown, you might as well pay a visit to Fan Tan Alley, the narrowest street in all of Canada. This little street is packed with small shops and at its narrowest point, spans less than a metre wide.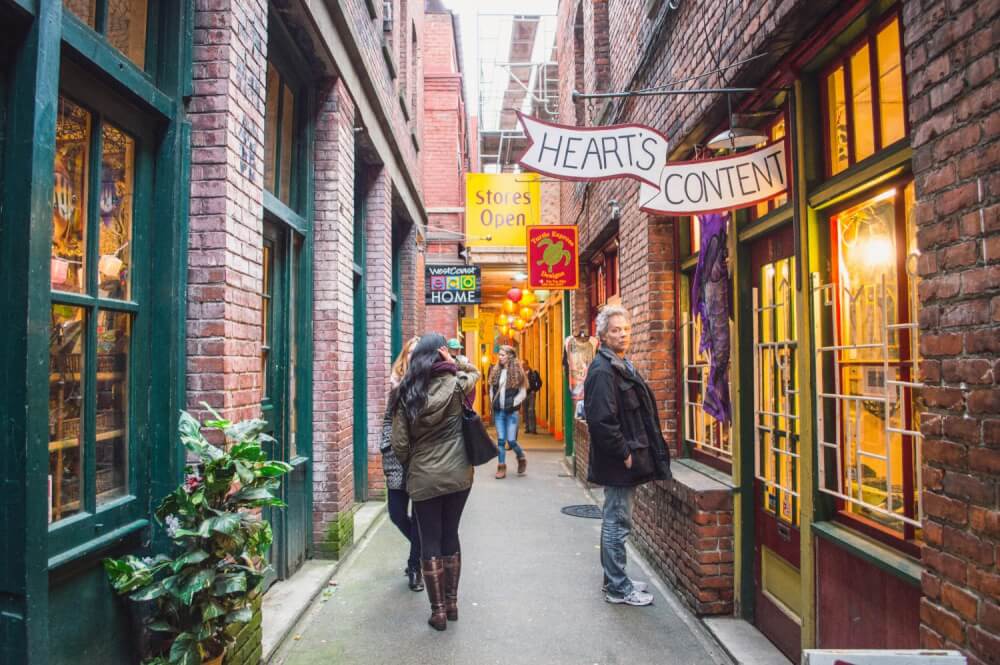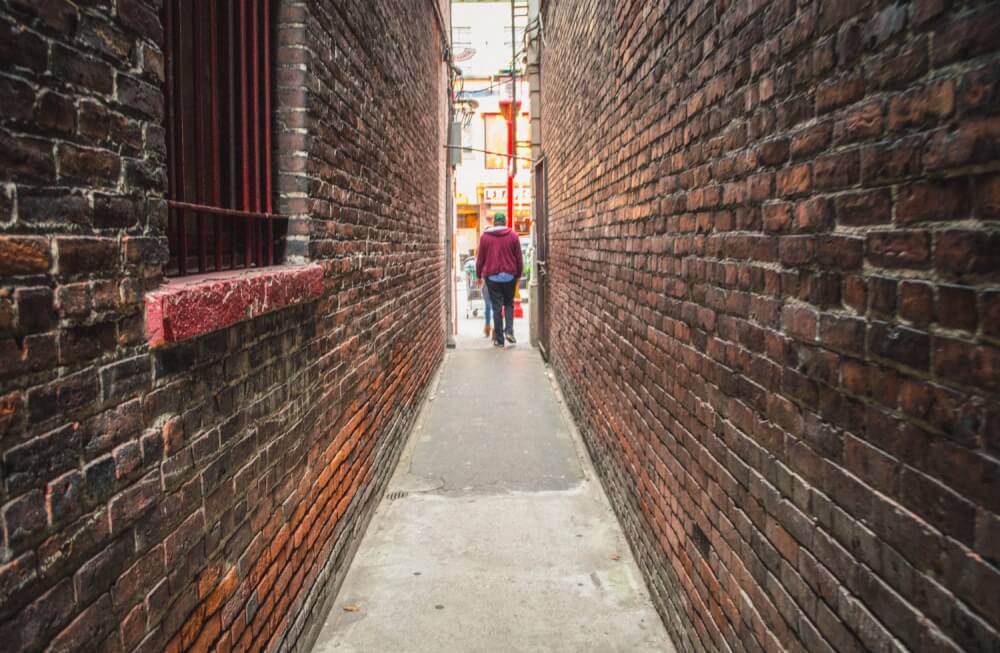 4. Fisherman's Wharf
I'm not sure why, but I've always been fascinated by houseboats. I mean, come on, they're adorable. If you share this fascination with me, you're going to love Fisherman's Wharf. In addition to these awesome little floating houses, there are also several food vendors and little shops in this area, which is easy to reach by foot from the Inner Harbour.
5. Ogden Point Breakwater
No romantic getaway is complete without a beautiful place to watch the sun set. The Ogden Point Breakwater is no doubt that place. Spanning about a mile, this walkway offers spectacular waterfront views, and ultimately brings you to a big Lighthouse. Believe it or not, until 2013, this narrow walkway actually had no railings. #safetygoals
6. Victoria by Night
It could be the bright lights lining the Parliament Building, or the reflection of colours on the dancing water, but Victoria after sunset is undeniably magical. if you're able to stay until it gets dark, do it!
In my most recent visit, I was able to see all these places (plus a long lunch) in only 4 hours. Remember, they're all quite close together, so forgo the cabs or buses, and treat yourself to a nice scenic walk around the city. You won't regret it!
Have any suggestions for less well-known spots to visit in Victoria? Leave me a comment!
PS: This post contains some affiliate links which give me a small commission to fuel my avocado addiction. Of course, they come at no extra cost to you! Thanks for your support, lovelies.
Want to travel smarter and more often?
Join over 80,000 followers who love what I have to say! Enter your email here & you'll gain instant access to my special VIP zone, featuring freebies like checklists and printables... plus exclusive content, tips and updates!