*FYI - this post may contain affiliate links, which means we earn a commission at no extra cost to you if you purchase from them. Also, as an Amazon Associate I earn from qualifying purchases. Check out our Privacy Policy and Disclosure. for more info.
Looking to make the most of your time in Brussels, the beautiful capital of Belgium? Here are some must-know travel tips before your visit.
I have to admit, I screwed up big time on my first visit to Brussels.
The first time I visited this sugary Waffleland, I was no more than a beginner backpacker in Europe midway through her first long term trip, with an ego and confidence inflated after several "easy" weeks of travel in Paris and London.
Unsurprisingly then, when I met my match in Brussels, mistakes were made, expectations ruined and illusions shattered…
… I definitely did not do the city properly, I'll tell you that.
And so for a long time, I thought I hated Brussels. Like truly, hated it! In fact, between you and me, this blog post was initially published in 2014, and in it I spewed a looot of vitriol about why Brussels was not the city for me.
Then something changed. I had to visit Brussels for work one day. Then I visited again. And again. I mean, call it exposure therapy, but whatever it was, it worked! I am now a believer, and see how poorly I had done Brussels justice on that first visit so many years ago.
Brussels really is an amazing city if you know how to visit it properly.
So, in the spirit of helpful advice, I'd like to share my best Brussels travel tips to ensure you enjoy the city, rather than feel duped by it like I did all those years ago.
Hint: beer and waffles are maybe involved.
Accumulated over many visits to the Belgian capital, here are some of my best tips for when you visit Brussels.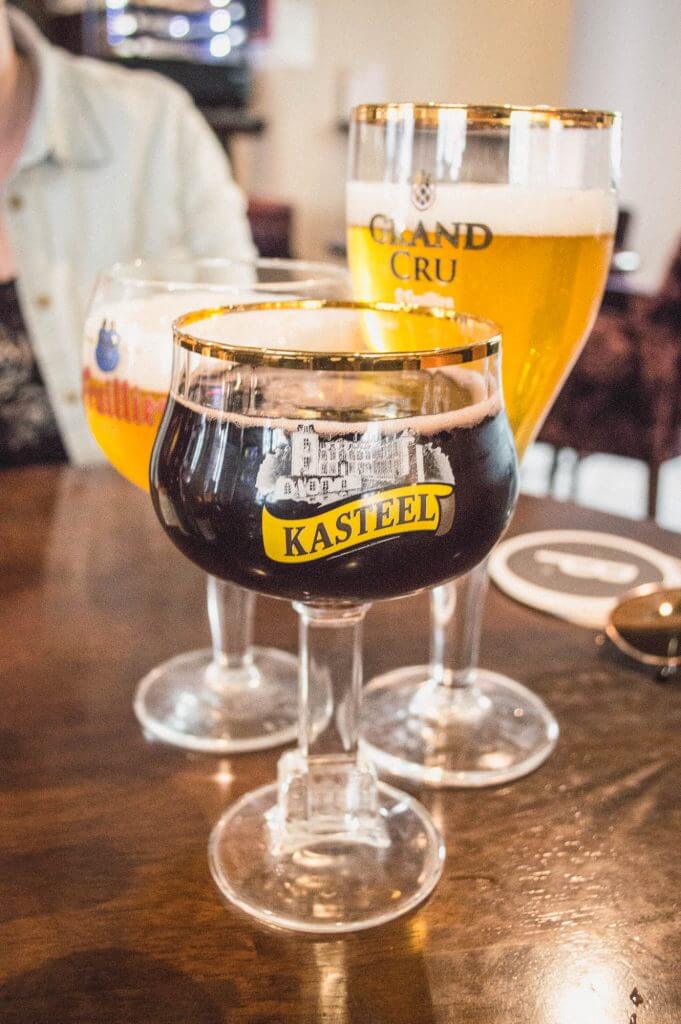 Brussels Travel Planning Tips
We'll start with planning-related tricks for Brussels, from finding cheap flights to booking the right accommodation.
Learn the tricks to getting cheap flights TO Brussels
If you're visiting Brussels from overseas and haven't booked your flights yet, be sure to check out my guide on how to get the cheapest flights to Europe. I promise it'll save you hundreds of dollars on your flight!
If you're coming from within Europe, you might also find my guide to the cheapest ways to travel around Europe helpful.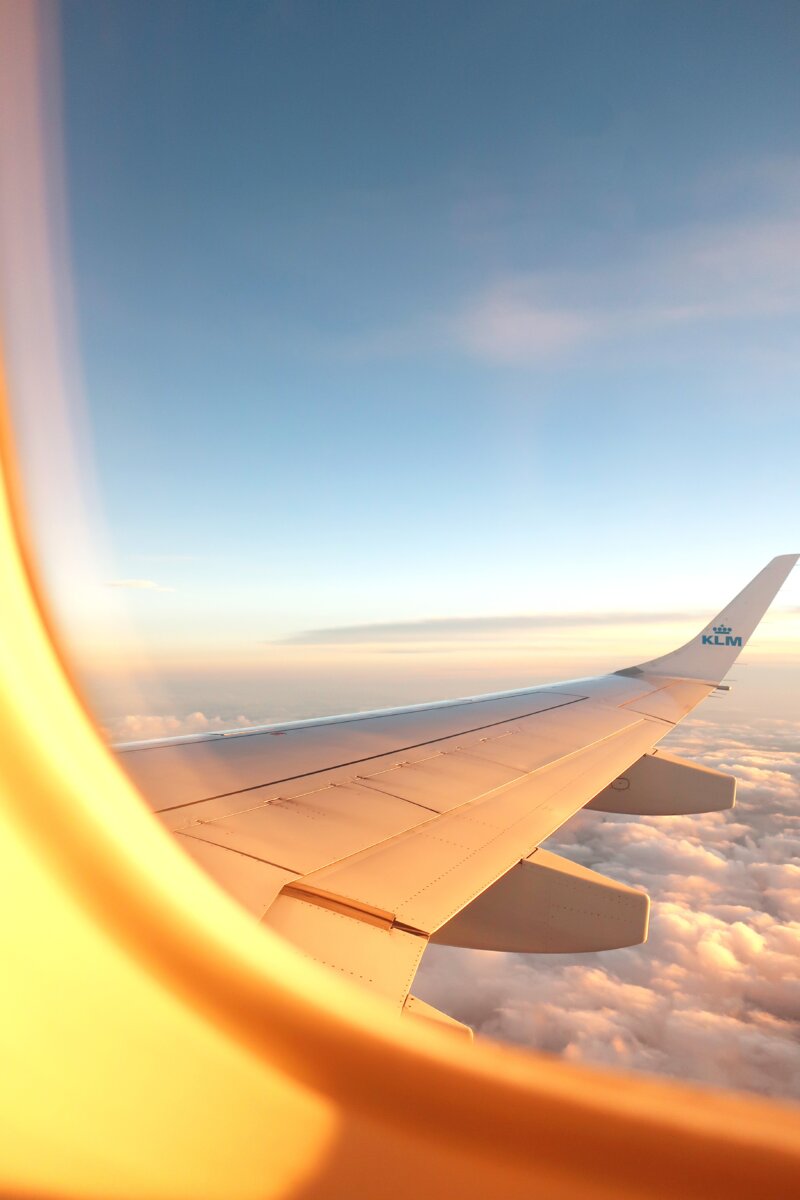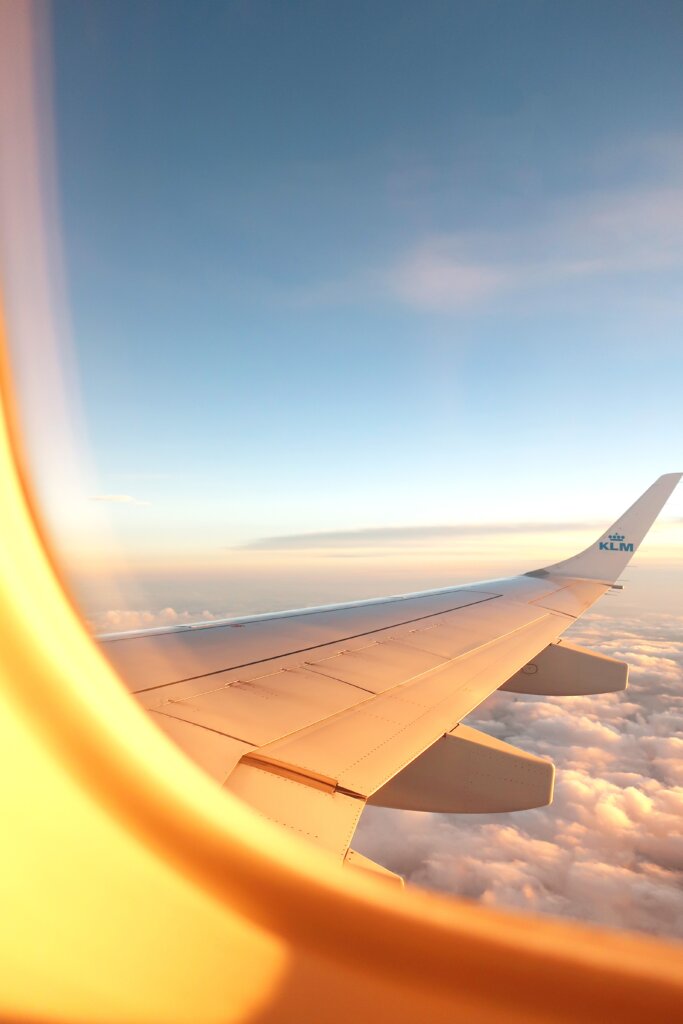 Know the difference between Brussels' two airports
When flying into Brussels, you'll either be flying into Brussels Airport (BRU) or Brussels South Charleroi Airport (CRL).
Those travelling on a budget should definitely look into flights for Charleroi, as this is the one that services budget airlines like Ryanair and Wizz Air, which means you'll likely find cheaper fares here vs.Brussels Airport.
That said, Charleroi is located an hour from Brussels city center, with no train station of its own, so the only way to get from Charleroi to Brussels is a shuttle bus or private transfer. This costs a bit more than the train from BRU to the center, so factor that into your costs!
NOTE: BRU does have some low cost airlines too like easyJet.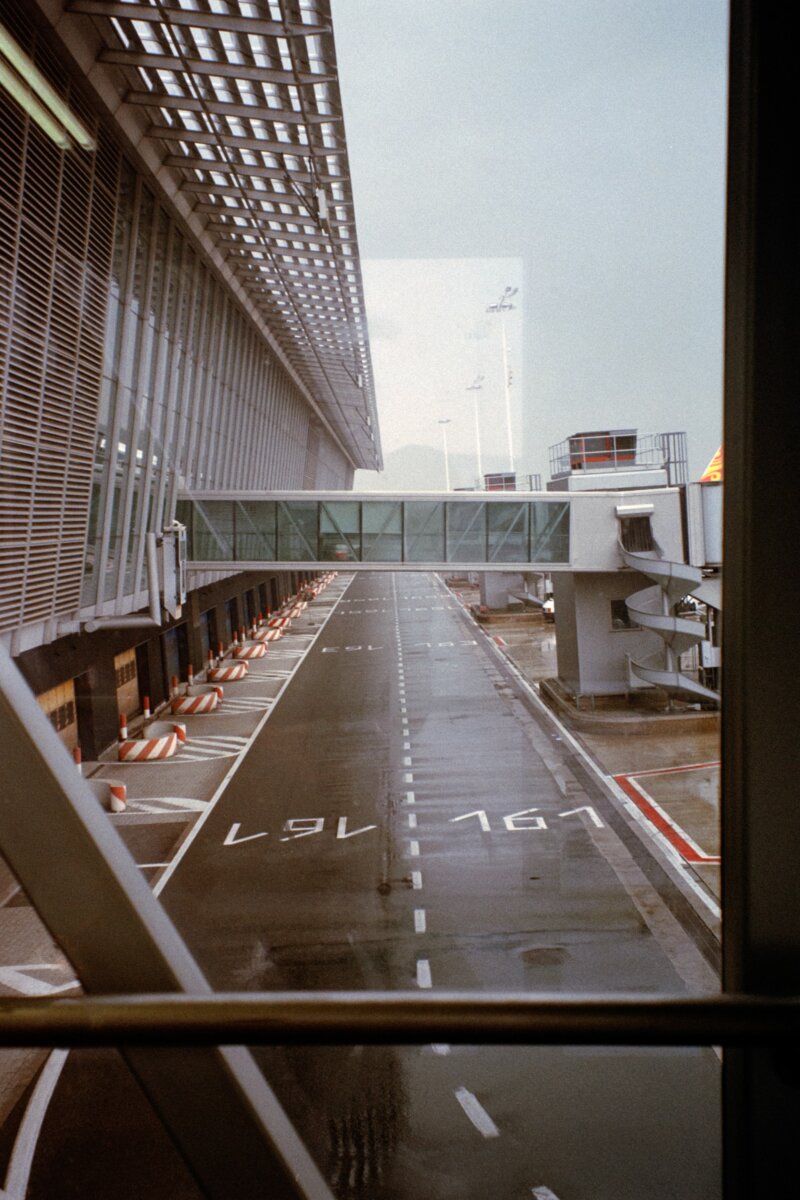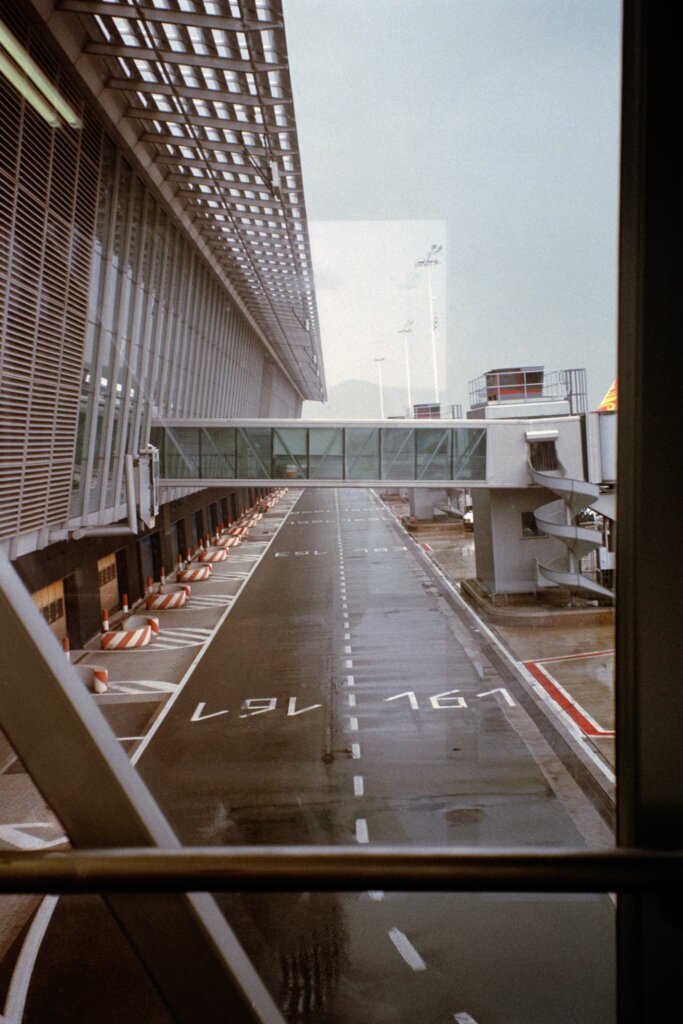 Book your hotel somewhere central
Most of Brussels' most touristy sights are within walking distance of each other, so if you want to maximize your time in the city, it's important to book somewhere in the heart of the action.
I have a full list of recommended hotels in Brussels, but generally speaking these are some good areas to book in:
Around Grand Place: Expensive but as central as it gets. For a splurge, this top rated hotel is right on the corner of Grand Place.
Sablon: Close to the sights but in a quieter, lovely area. Here is the top rated hotel in this neighbourhood.
European Quarter: Very safe but kind of boring and quiet. Here is the top rated hotel in this neighbourhood.
For a budget-friendly stay close to the center, I can also recommend this Motel One. The rooms are small, but the property is very safe and comfortable.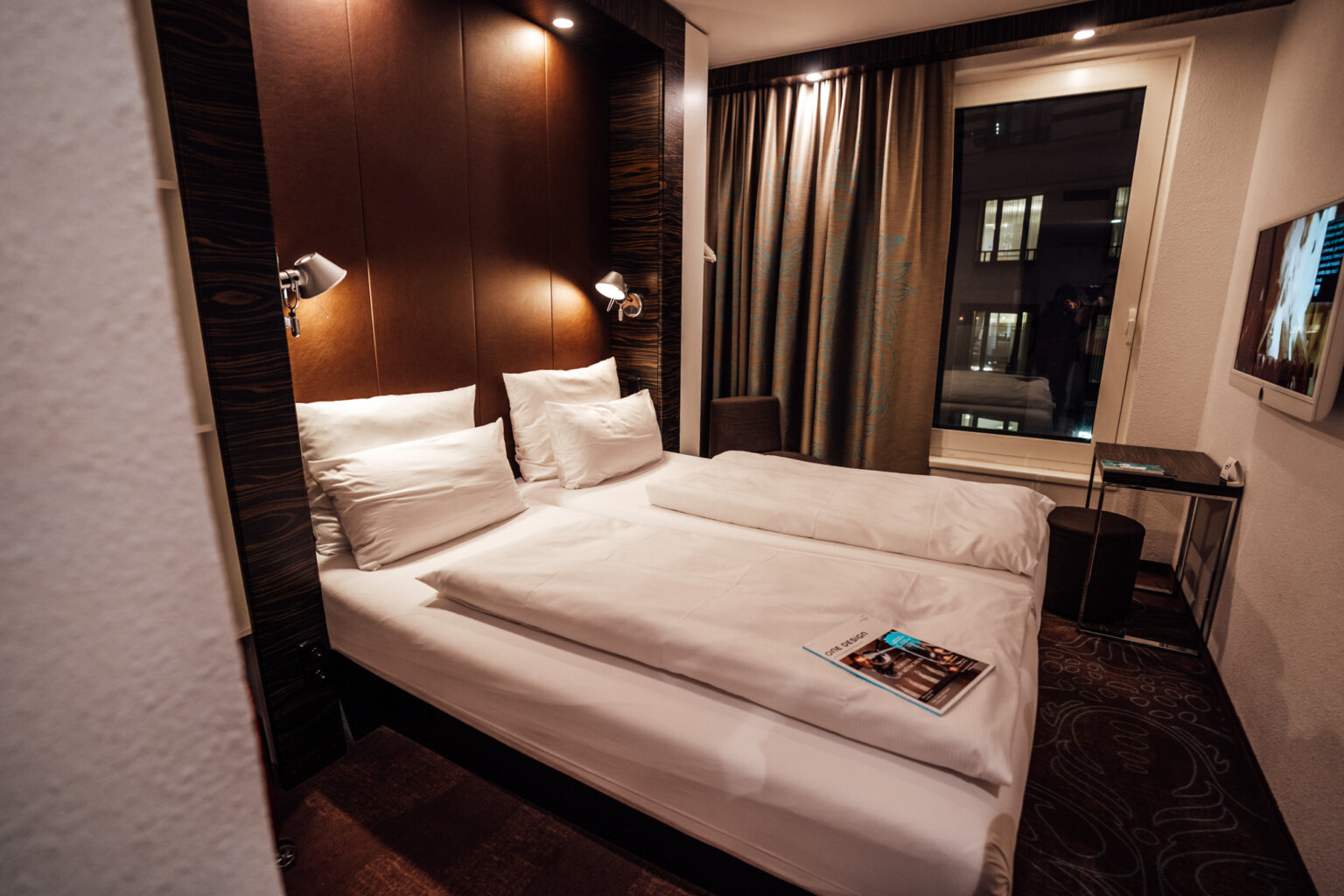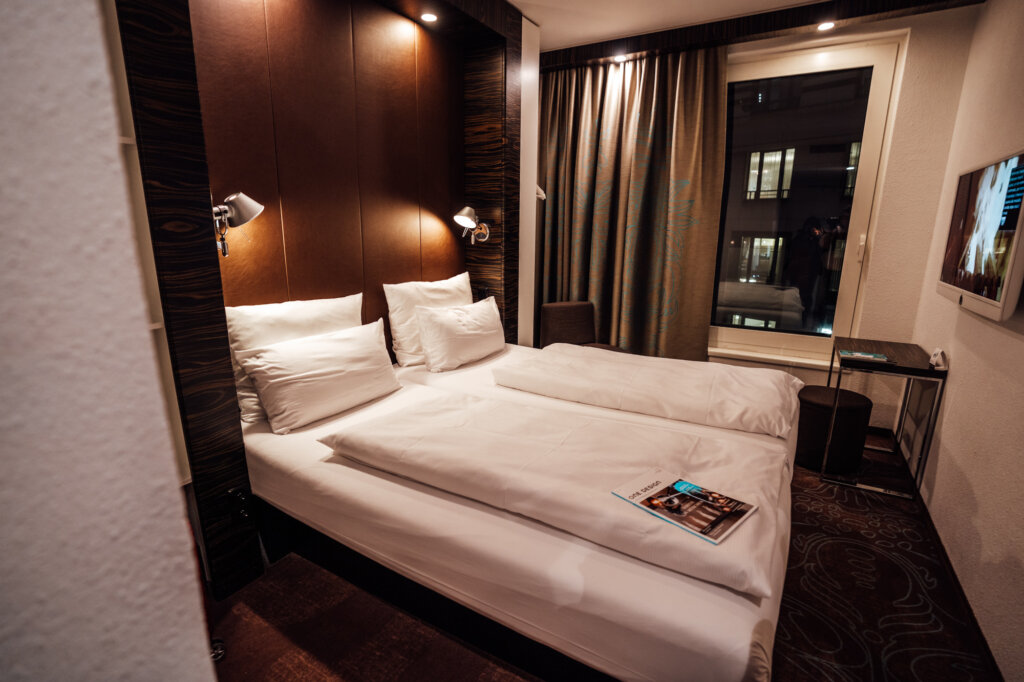 Know which areas to avoid in Brussels when booking accommodation
Brussels is full of many lovely neighbourhoods and areas, but for tourists booking a dream trip, there are certain areas that should be avoided as well.
One of the primary reasons I hated Brussels on my first visit was because of where I stayed, a hostel near Place de Brouckère. Walking home (even before dark) made my friend and I feel uneasy because the entire 10 minute stretch home would be filled with cat-callers and strange men staring us down.
So, choose your base wisely!
While I am by no means an expert on safety in Brussels, I can speak from personal experience on places around the city where I had negative experiences and wouldn't stay/visit again.
I never like to generalize about a city, so of course, be sure to supplement these personal stories with your own research, but I definitely think you would be better off booking accommodation away from the following neighbourhoods:
Around Place de Brouckère:
Again, this is where I stayed on my first visit and I wouldn't do it again. The entire stretch from the Bourse de Bruxelles to the Gare du Nord was littered with casinos and weird catcallers lurking around.
As two young female backpackers, we definitely didn't feel safe. That said, during Christmas market season, this area was a lot livelier and felt like a completely different place.
Molenbeek:
This is a part of Brussels where I almost got pickpocketed at the Comte de Flandre (Graaf von Vlaand) station.
I was on my way to a museum (which was unfortunately closed) and so I headed back to the station, where some teenagers surrounded me and tried to take a wallet straight out of my purse!
Unfortunately, this neighbourhood does have a reputation for being popular with pickpockets and petty crime, so I would avoid it if possible, especially given that there aren't many touristy things to do in this neighbourhood anyway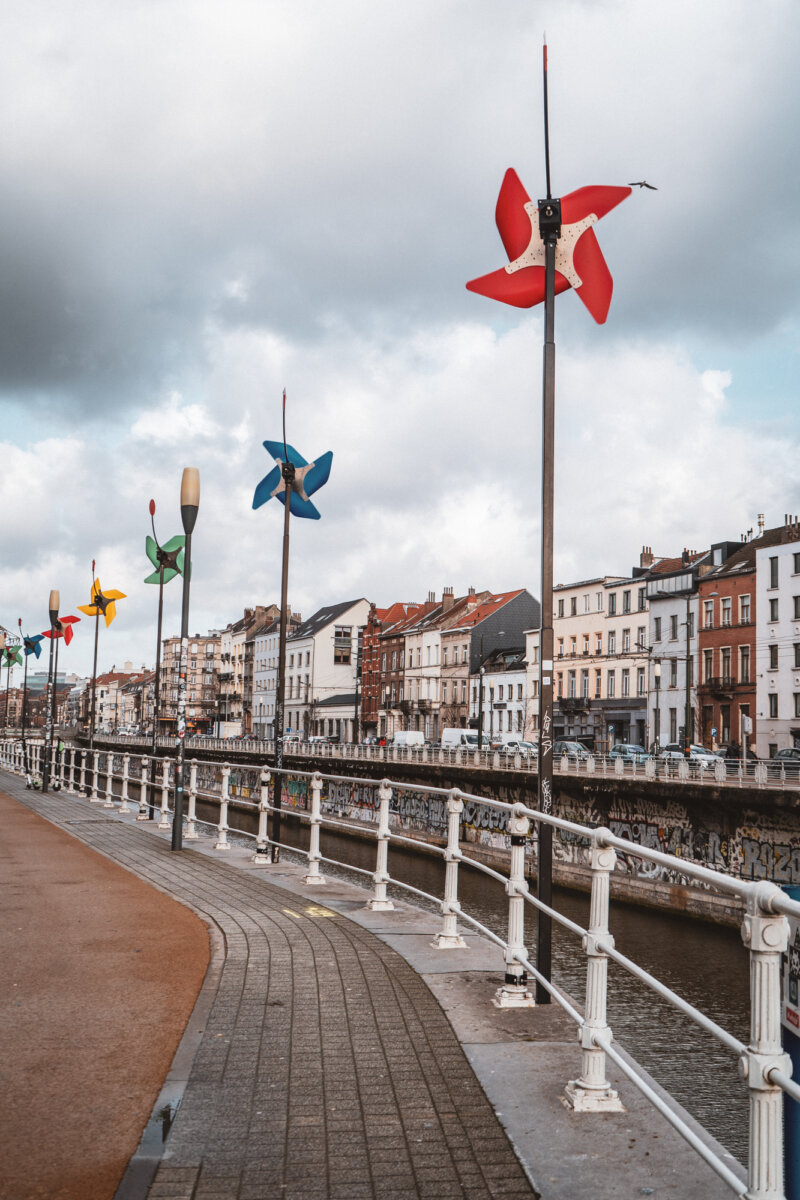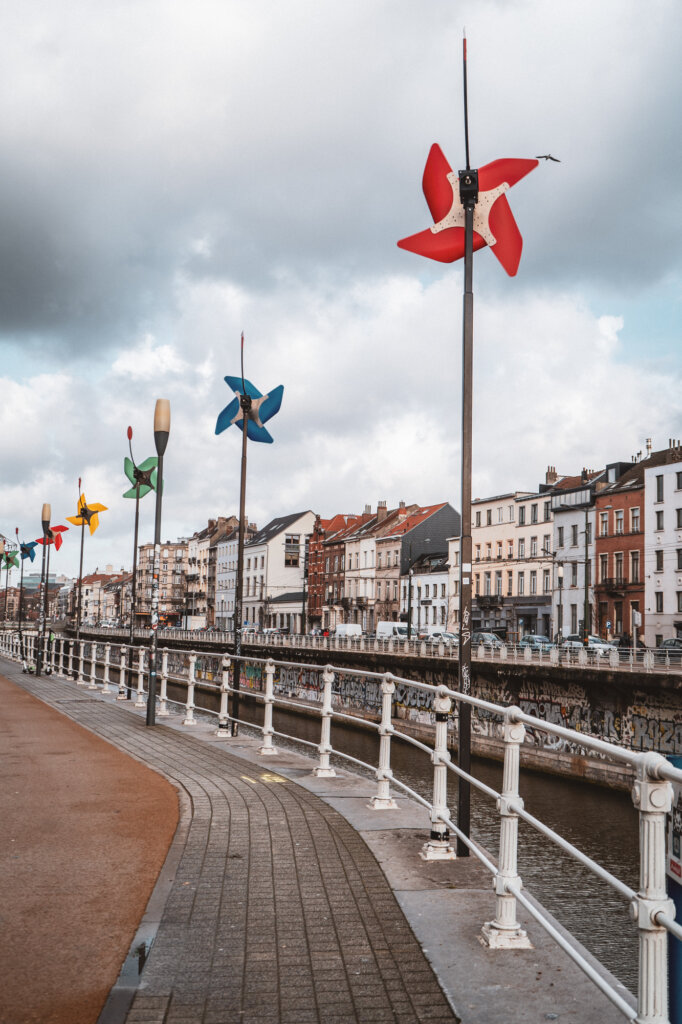 Cureghem:
When it comes to neighbourhoods to avoid in Brussels, often people bring up the areas around Brussels' train stations, and Cureghem (located around the Brussels Midi station) is perhaps the one with the worst reputation.
I did stay here during a short stopover one trip and I wouldn't do it again. I felt incredibly uneasy during the walk from the station to my AirBNB (which was really short) and I'm quite certain there was a guy following me for most of the way.
Anyways, I definitely wouldn't book a hotel by here, certainly if you're travelling alone!
One or two days in Brussels is enough
Of course, you can easily spend more time in Brussels if you try to make a larger dent in its hefty museum scene, but in terms of hitting all the main sights of the city, one or two days is actually sufficient for Brussels itself.
If you have more time to spare, I'd recommend squeezing nearby cities like Bruges, Antwerp or Ghent in your itinerary, all of which are amazing and well worth a visit.
Actually wait – let's make that a tip of its own.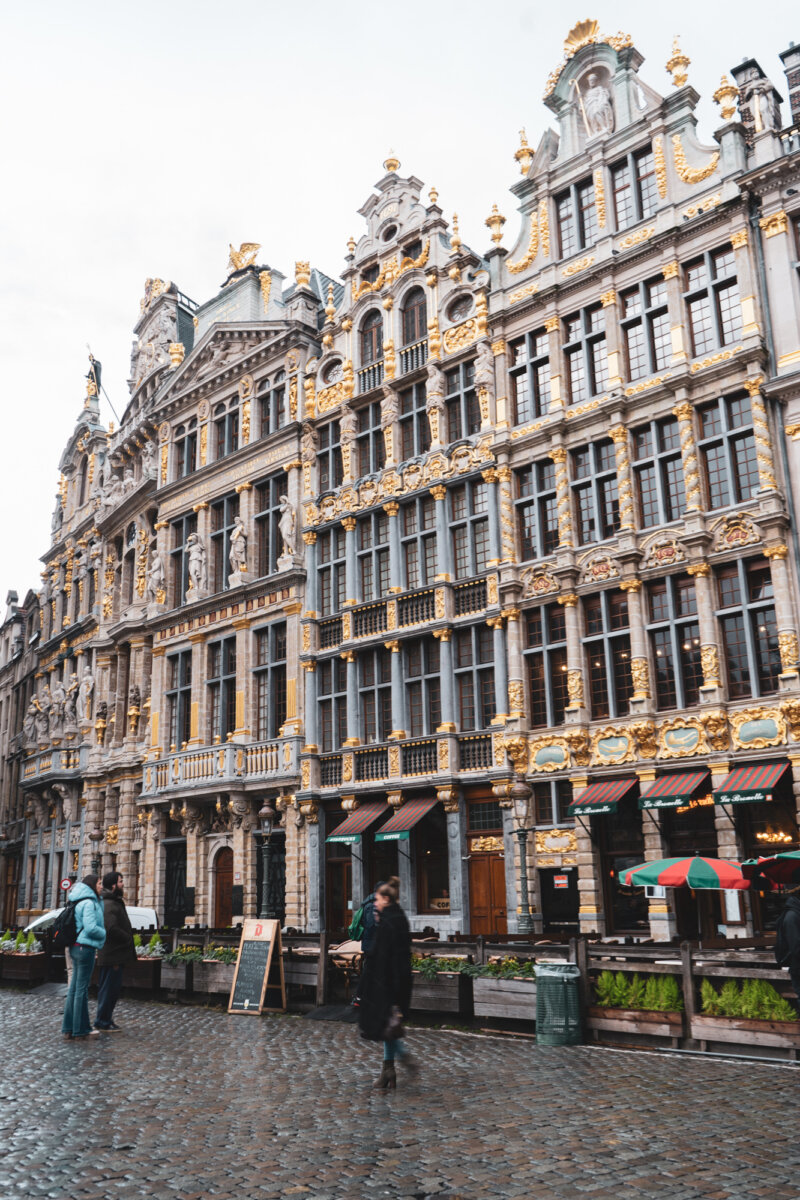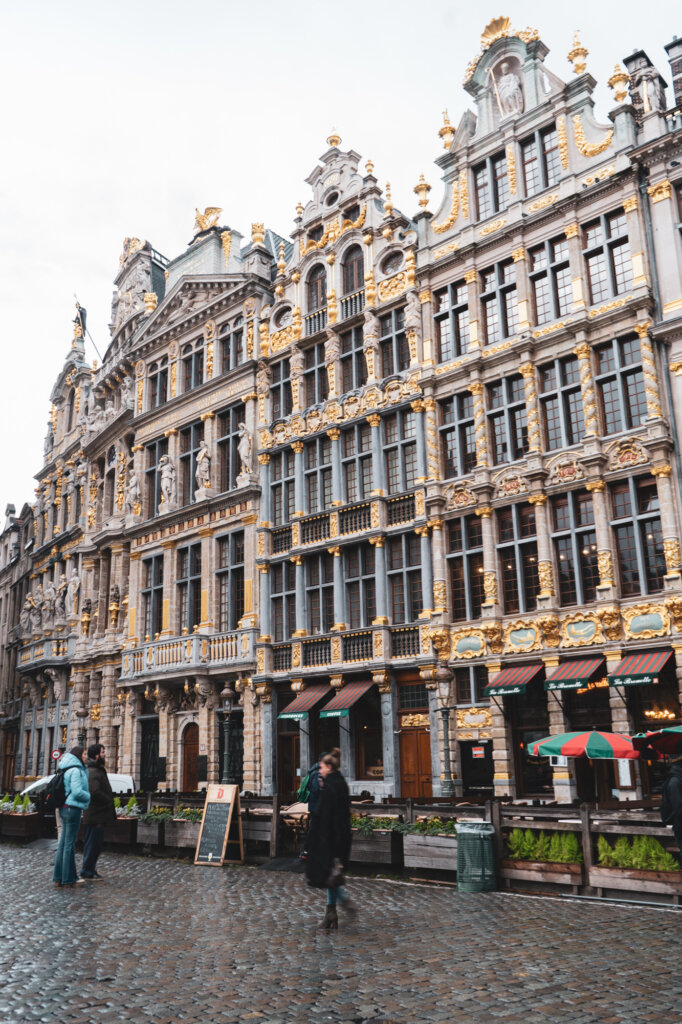 Make time for other Belgian cities in your itinerary
I have to confess, while I've slowly learned to love Brussels over the years, it still isn't my favourite place in Belgium.
I honestly think that Belgium is one of the most underrated countries in Europe, especially considering most people pass through Brussels and that's it.
If you can, definitely take some time and explore other parts of Belgium besides Brussels. Since the country is so small, you could easily do them as day trips!
I've been to Bruges, Ghent, Antwerp and Leuven – they're all amazing.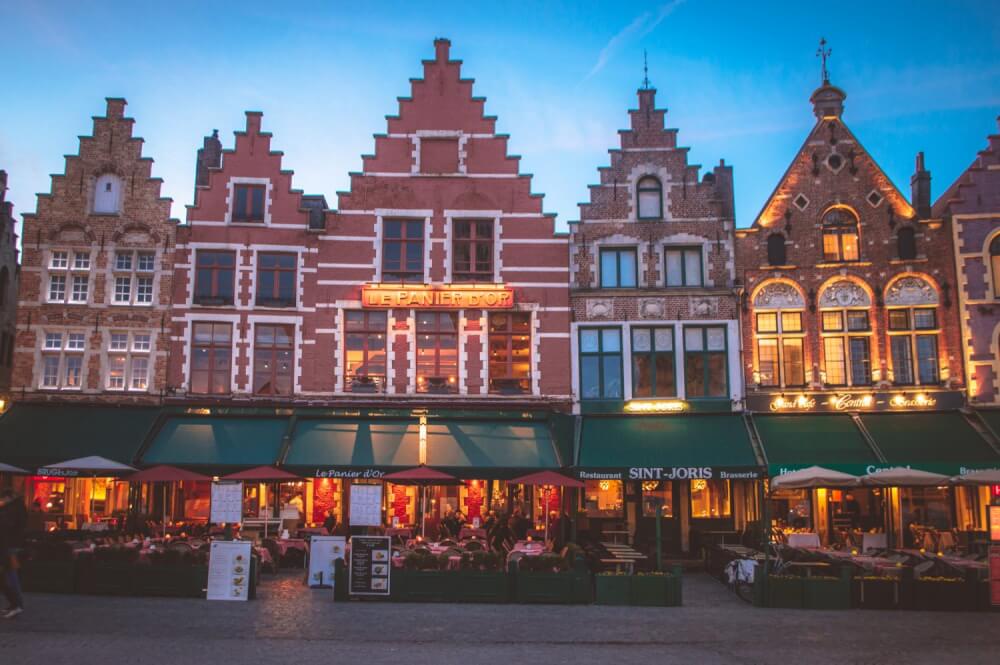 Brussels Transportation Tips
Next up: tips for public transport in Brussels, and getting around Belgium in general.
You probably don't need unnecessary public transportation passes
Learn from my mistakes and don't get talked into a transit pass you don't need! Brussels is very walkable and odds are you might not use it much.
Upon my first ever arrival to Brussels, I encountered a (fairly odd) ticket stall attendant who moved at a sloth-like pace and was strangely obsessed with China. He pushed my friend and I into getting a 48 hour transit pass, which we barely used at all.
So, before committing to any costly passes for Brussels, be sure to do the math first and see if you'd even need them. Or, look into a sightseeing pass like the Brussels Card which comes with a public transport pass too, as well as entry to most Brussels museums.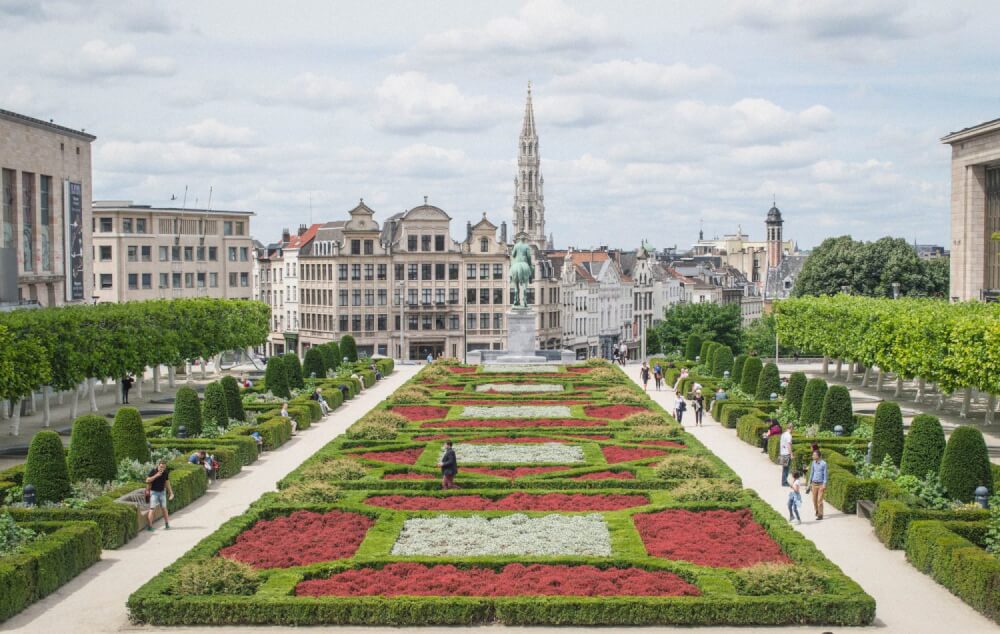 Know there are three train stations in Brussels
Straightforward advice, but you should know that Brussels has three main train stations. Double check the name of the station when boarding/disembarking the train to ensure you're going to the right one.
There's Brussels Midi, Brussels Centraal and Brussels Nord.
I know it sounds dumb, but one time I truly did show up at Brussels Centraal 5 minutes before my train, only to realize it was a train that left from Midi. Needless to say, I did not make that train.
Under 26? Buy a Go Pass 1 for Day Trips
The Belgian train system is blessed with a number of enticing discounts that will let you see the country for a low price.
For example, those under the age of 26 can enjoy a ridiculously cheap Go Pass 1, which is 6.40 for anywhere in the country. This is way cheaper than paying full-price!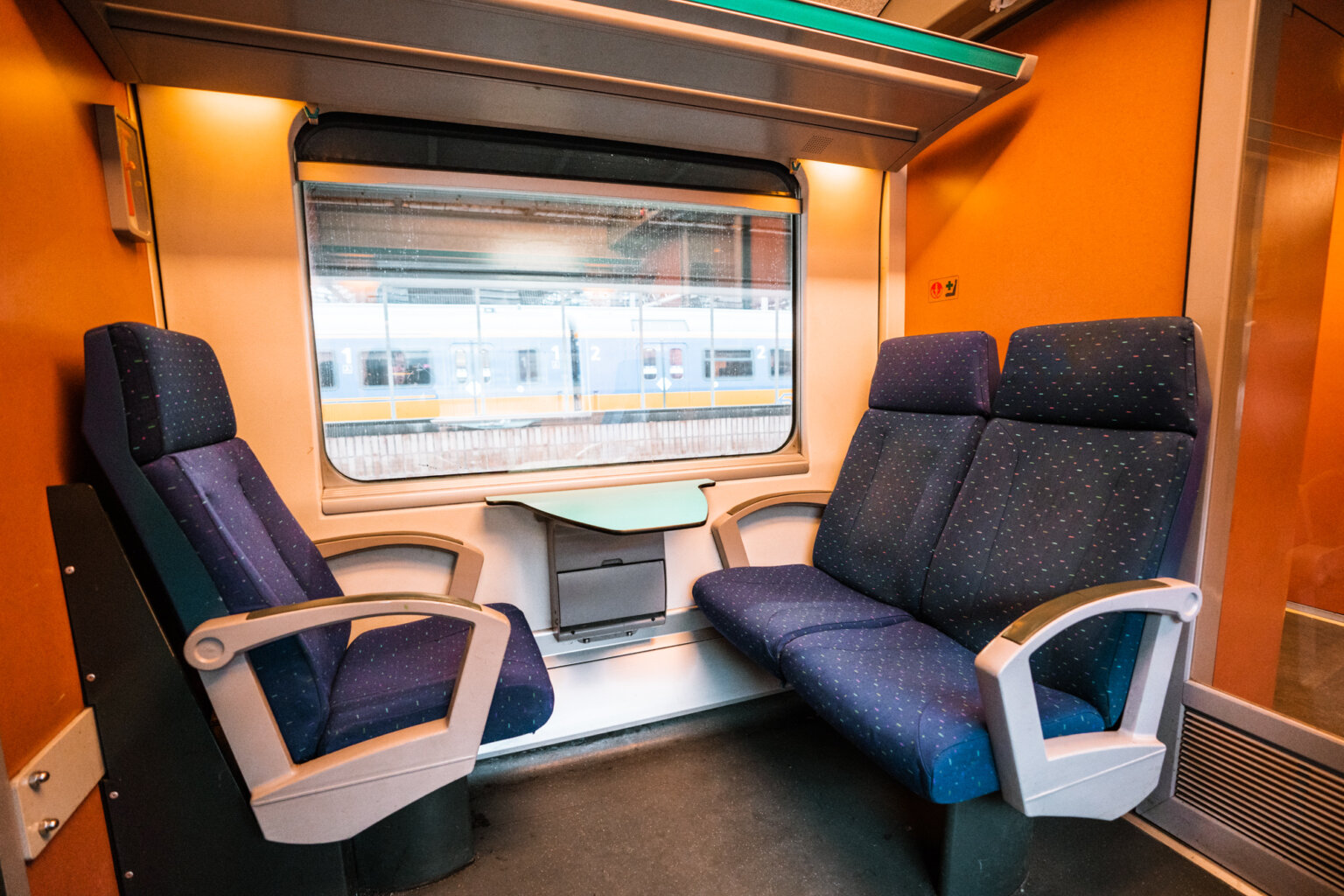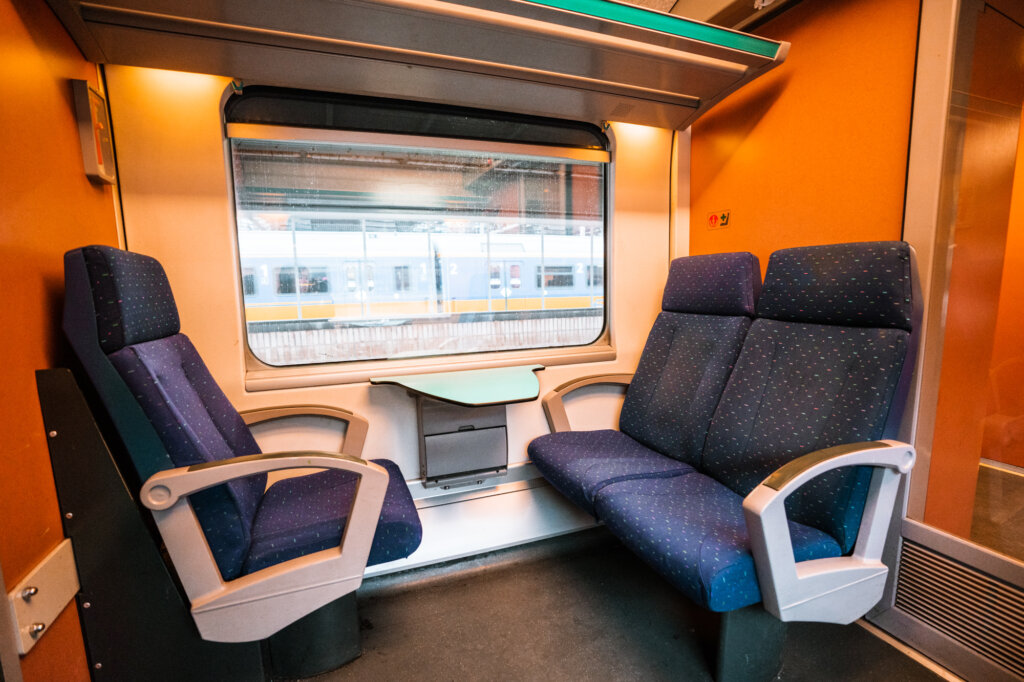 Memorize the French and Dutch names of Belgian train stations
As you probably know, Belgium is a tiny country that nonetheless has three official languages: Flemish (like Dutch), French, and German.
The confusing thing is, train stations (including Metro stations) are marked with the names of both Flemish and French… and trust me – they're usually not that similar.
This can cause some confusion if you're looking for the right train to catch or the right station to get off at.
For example, Antwerp is Antwerpen in Flemish and Anvers in French, while Bruges is Brugge in Flemish. Be sure to have the name of your destination in both languages so that you don't get confused when taking day trips!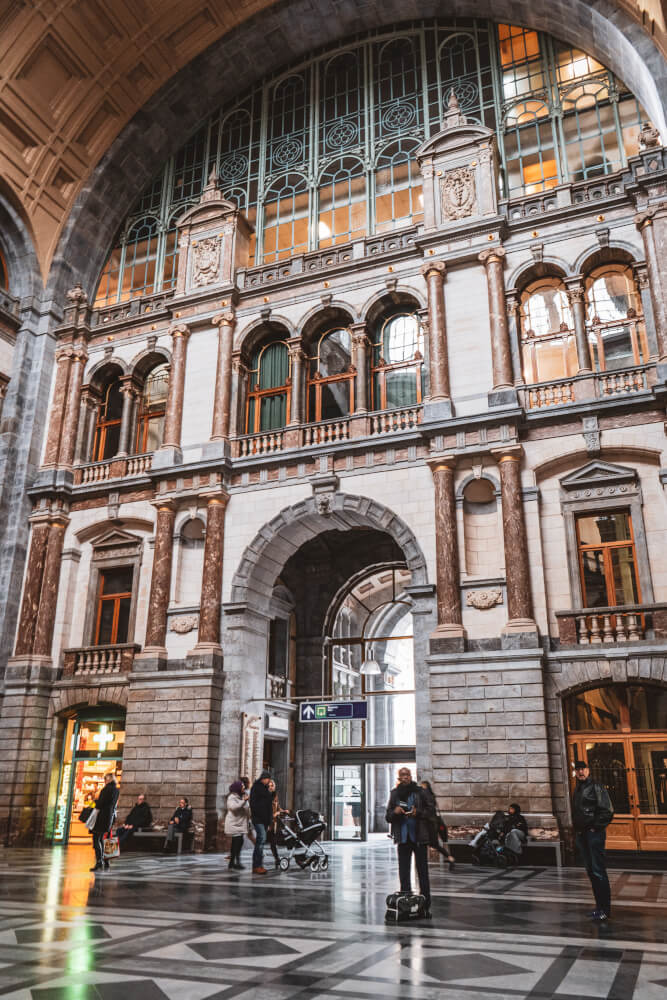 Brussels Tips for Attractions
In need of tips for visiting Brussels' many interesting attractions? Here are some must-knows and tricks:
Lower your expectations for Brussels' top guidebook attractions
Brussels is an awesome city… the problem is most of the existing guides out there don't do it justice!
I know this because I didn't "get" Brussels until my third or fourth visit.
Especially on my first visit, I remember doing all the must sees that I read about on TripAdvisor, scurrying from one peeing kid statue to the next, having overpriced waffles in the center and going out of my way to see attractions that left me underwhelmed… all while sweating amongst hordes of fellow tourists doing the exact same circuit.
Trust me, if this is how you visit Brussels, you'll likely be disappointed too!
Instead, I encourage you to check the attractions off your list, then explore the lovely neighbourhoods surrounding the Brussels city centre, visit some quirky museums, and read local blogs to get a feel for what people who actually live in Brussels enjoy doing, because I assure you it's not "visit Mannekin Pis" (commonly considered one of the worst tourist traps in Europe).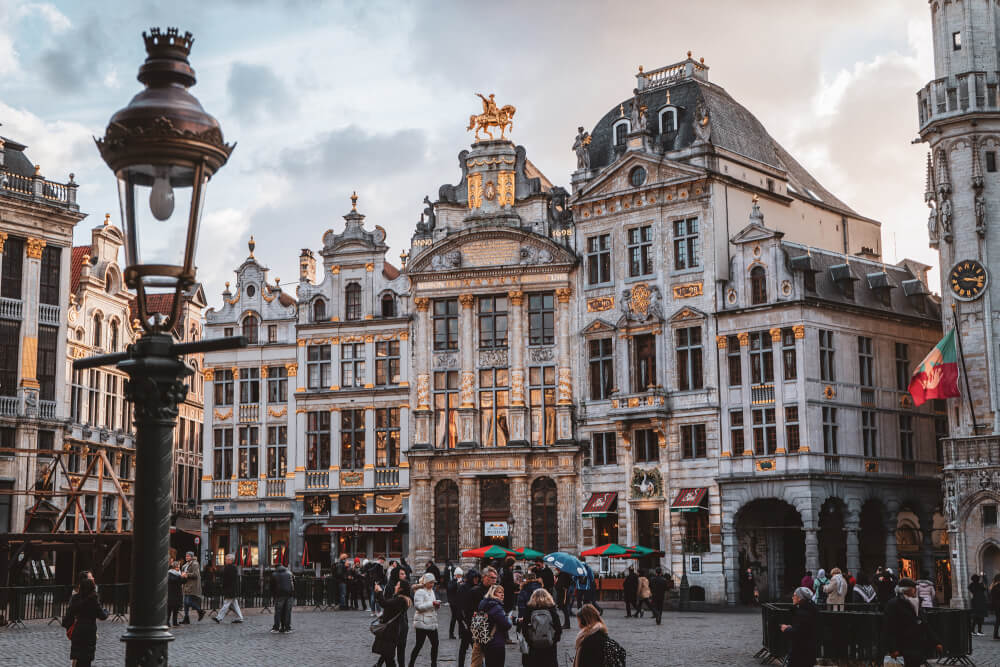 Planning to sightsee a lot? Get a Brussels Card
While I find the so-called "must-dos" of Brussels like Mannekin Pis fairly underwhelming, I do think Brussels has a TON of highly underrated attractions and museums for every interest under the sun.
If it's your first time in the city and you want to check a lot of these places off your list, you should look into money-saving passes like the Brussels Card, which gives you access to pretty much all of Brussels' museums for one price, so you can sightsee your eyeballs off.
On my most recent visit, I bought a Brussels Card so I could visit as many museums as I wanted and I definitely got my money's worth… I probably saved (no joke) over 100 euros because of how many places I visited.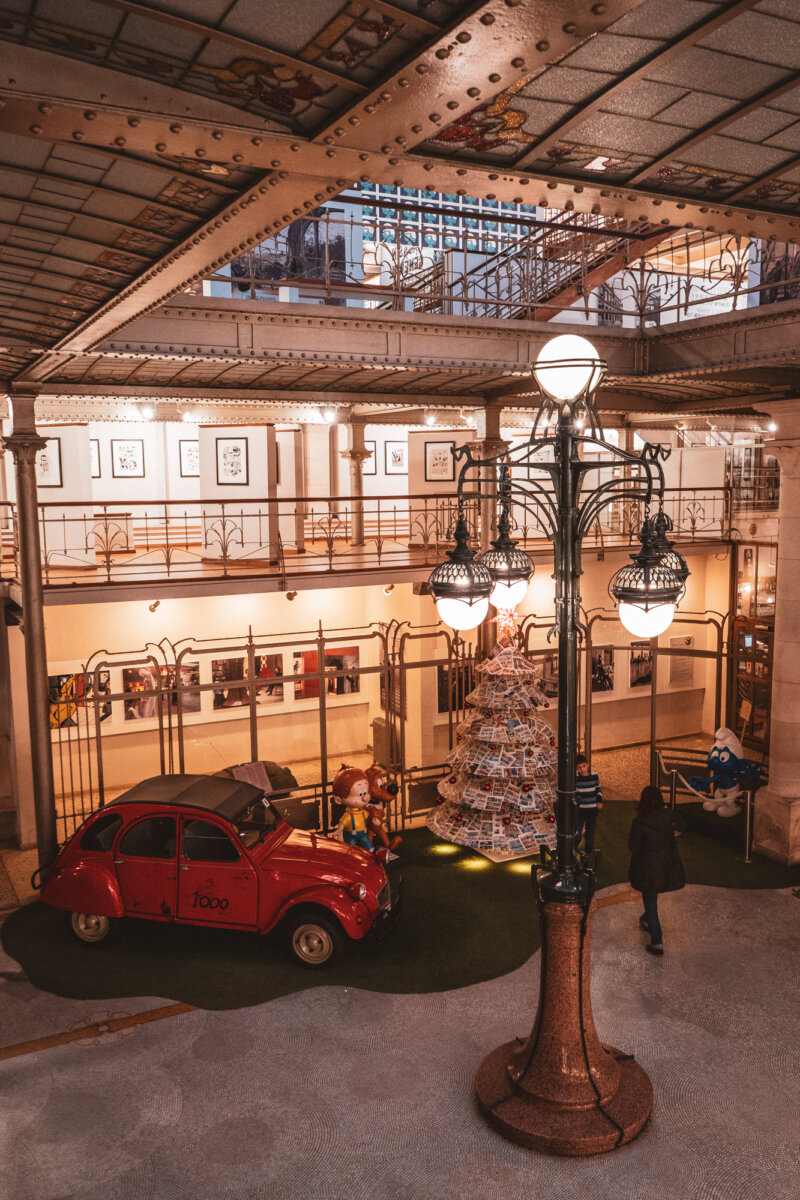 Visit one of Brussels' many quirky and offbeat museums
Even if you don't get a Brussels Card, I do recommend you visit at least one weird museum while in Brussels.
I'm not usually a museum person, but Brussels is filled with so many fun and quirky museums that it's hard to resist!
I'm working on a full guide to the different Brussels museums you should visit, but definitely don't rule out the Museum of Musical Instruments, the Royal Museum of Army and Military History, Autoworld, and the Belgian Comic Strip Museum.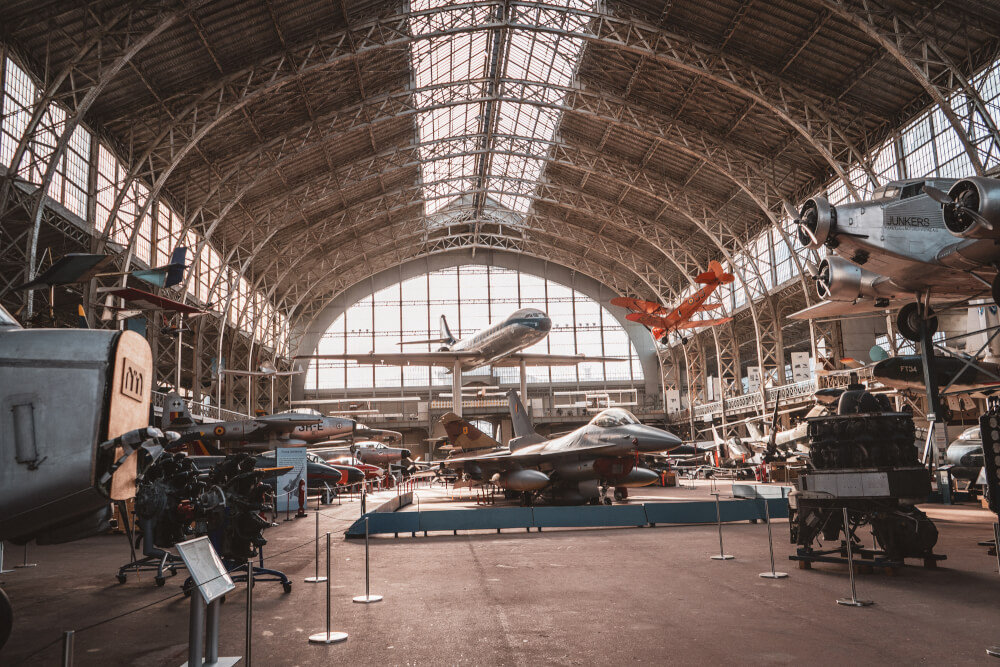 Explore Brussels neighbourhoods outside the city center
While I must admit that Grand Place is one of the most beautiful squares in Europe, where I think Brussels really thrives is in the little neighbourhoods surrounding the center, the ones that most visitors don't think to visit!
To help get you started here are some Brussels neighbourhoods that are well worth a wander during your trip.
Sablon: With its charming cobblestoned streets and scenic surplus of chocolate shops, the Sablon district of Brussels is a wonderful place to wander and get a bit off the tourist trek. The Eglise Notre-Dame du Sablon is of course a must-see.
St Gilles: Saint Gilles is a trendy, artsy neighbourhood in Brussels which is a complete magnet for artists and students thanks to its hip mix of eateries, boutiques and street art.
Les Marolles: Last but not least, this multicultural neighbourhood is Brussels' melting pot, with all sorts of shops, restaurants, cafes and markets representing cultures from around the globe. A special highlight? It's home to the most famous flea market in Brussels: the Jeu de Balle Flea Market which is open 365 days a year!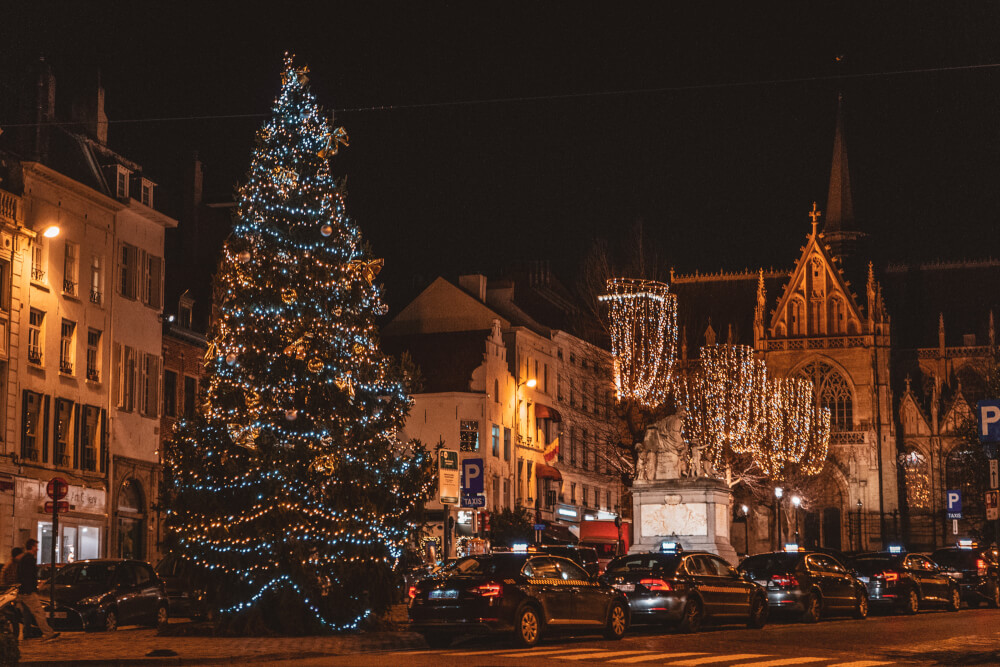 Learn about Brussels' best hidden viewpoints
The view from the Mont de Arts is a well-known Brussels attraction, but there are in fact plenty of other (much lesser known) viewpoints that are worth checking out if you have time.
Getting these secret vantage points over the city really makes it much easier to fall in love with Brussels!
Two I recommend are:
From the 5th floor cafeteria of the Royal Library of Belgium
From the 10th floor restaurant of the Museum of Musical Instruments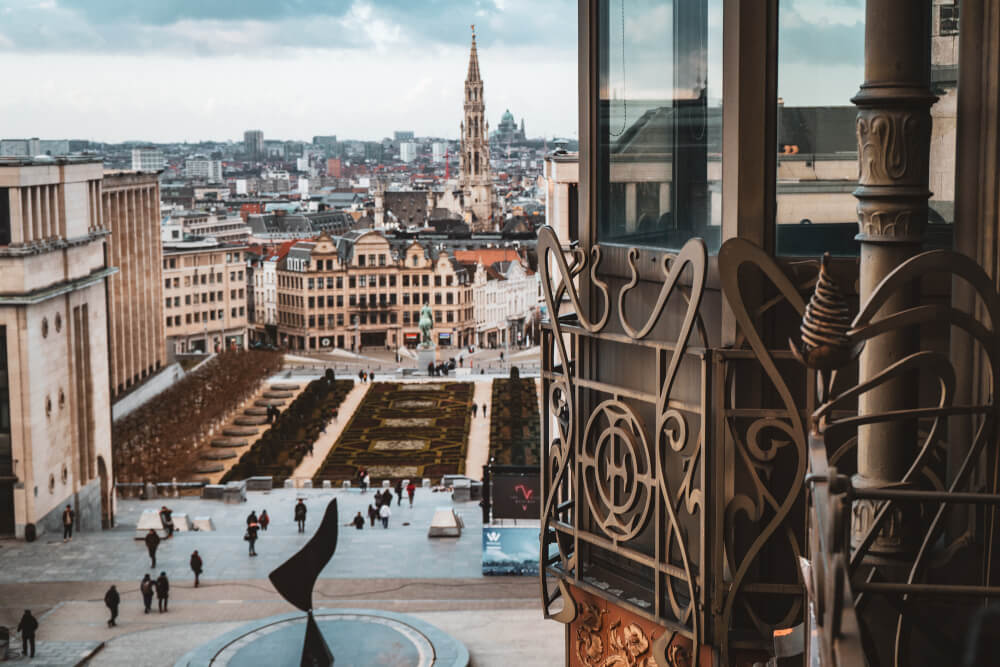 Avoid bringing big bags with you sightseeing
I've noticed that Brussels in particular is very strict on the bags you bring into major attractions and museums.
In fact, most large bags aren't allowed in museums, and they make you lock up your stuff in a small locker that wouldn't fit more than a small backpack. So, prepare fo this and don't bring any huge bags if your plan is to visit many museums or attractions.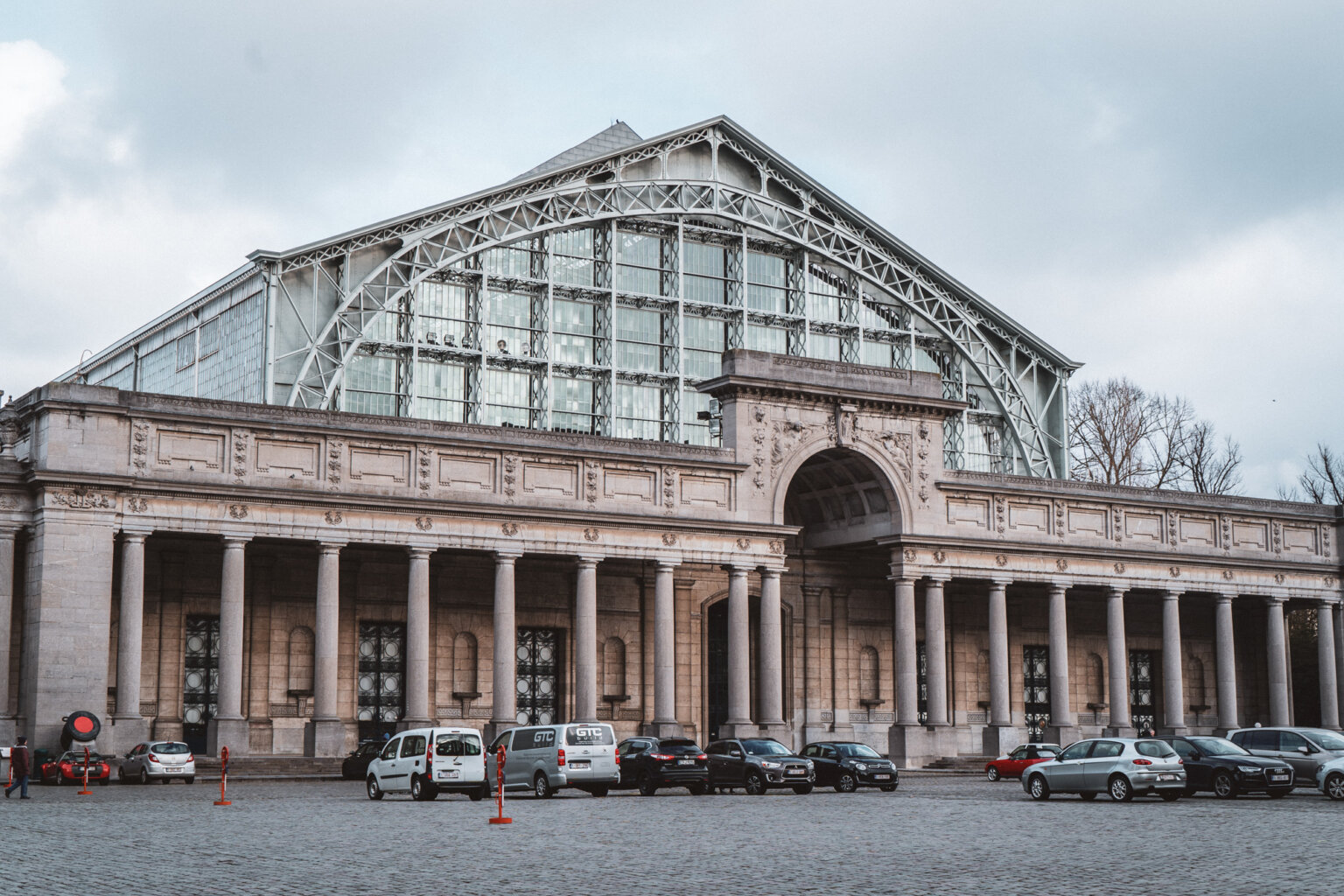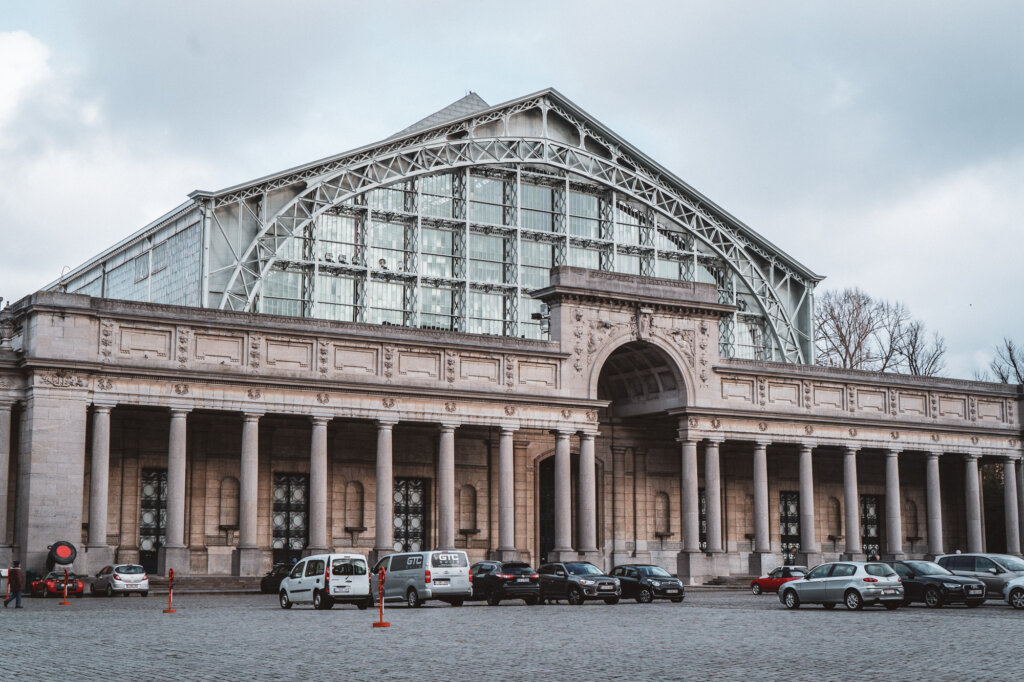 Safety Tips for Brussels
One of the biggest questions first time visitors have is always "is Brussels safe?"
In my opinion, Brussels isn't any more dangerous than other major European cities, but there are certain safety tips to keep in mind to ensure your trip is pleasant and stress-free. Here are my top safety tips for Brussels.
Get to know common pickpocketing scams
Like in most major European cities, the biggest threat to tourists in Brussels safety-wise is pickpockets.
I have written a full guide on how to avoid pickpockets in Europe, but in Brussels, here are some general tips:
Never leave your phone within reach (i.e. on restaurant tables, poking out of your pocket, etc.)
Never leave your bags unattended (common sense, but this goes for restaurants too where you might be used to just hanging your purse on your chair)
Consider investing in theft-proof bags like these
Try hiding your belongings somewhere safe like in a money belt or (more stealthily) one of these hidden passport scarves
Keep an eye out for distractions – often pickpockets will work in teams, so if someone stops you to chat, ensure your hand is covering your valuables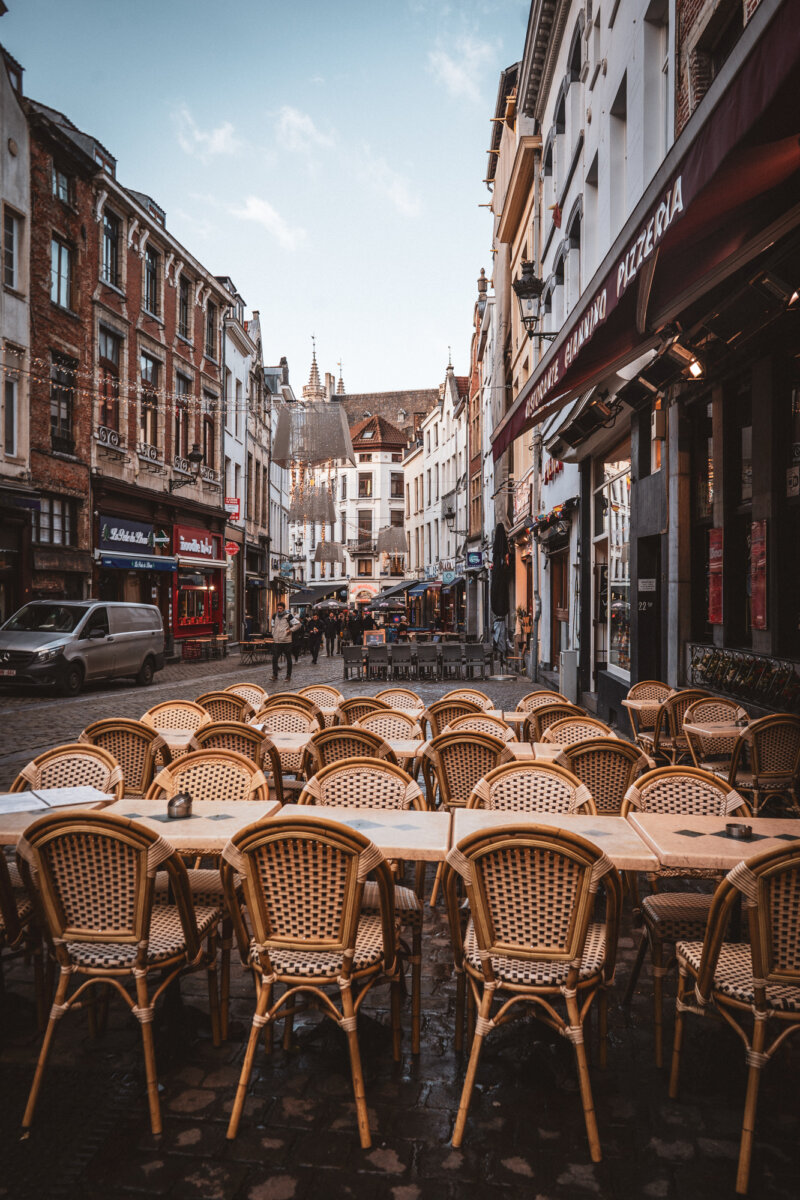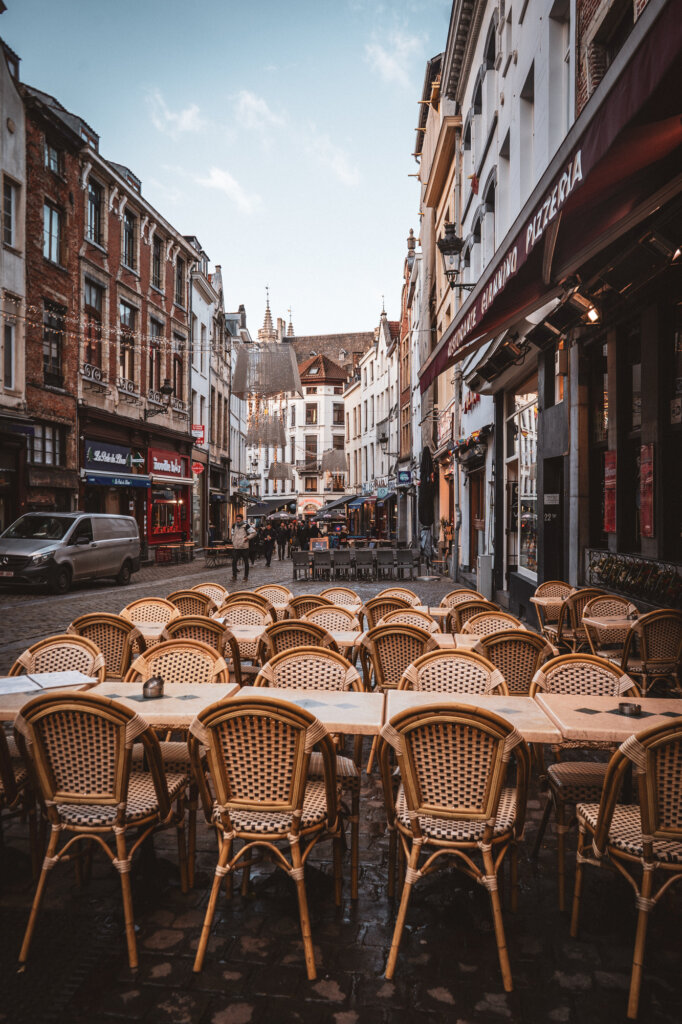 Try to blend in as much as possible
The beautiful thing about Brussels is that it is very multicultural, which makes it substantially easier to masquerade as a local no matter where you're from.
And I do highly recommend you try to blend in as much as possible, because a lot of the safety issues in Brussels concerning tourists come down to how obviously you make yourself a target for opportunists.
Generally, here are some things I'd avoid in Brussels if you want to seem like less of a target:
Looking lost and having a map out (either a paper map or your phone)
Walking around with an expensive camera on your neck, and not paying attention to your surroundings
Lugging around big shopping bags of expensive purchases (e.g. luxury shops, chocolate, etc.). I would conceal pricey purchases and bring them back to your hotel as soon as possible
Flaunting your valuables (e.g. wearing expensive jewelry, leaving your phone out on a terrace table, etc.)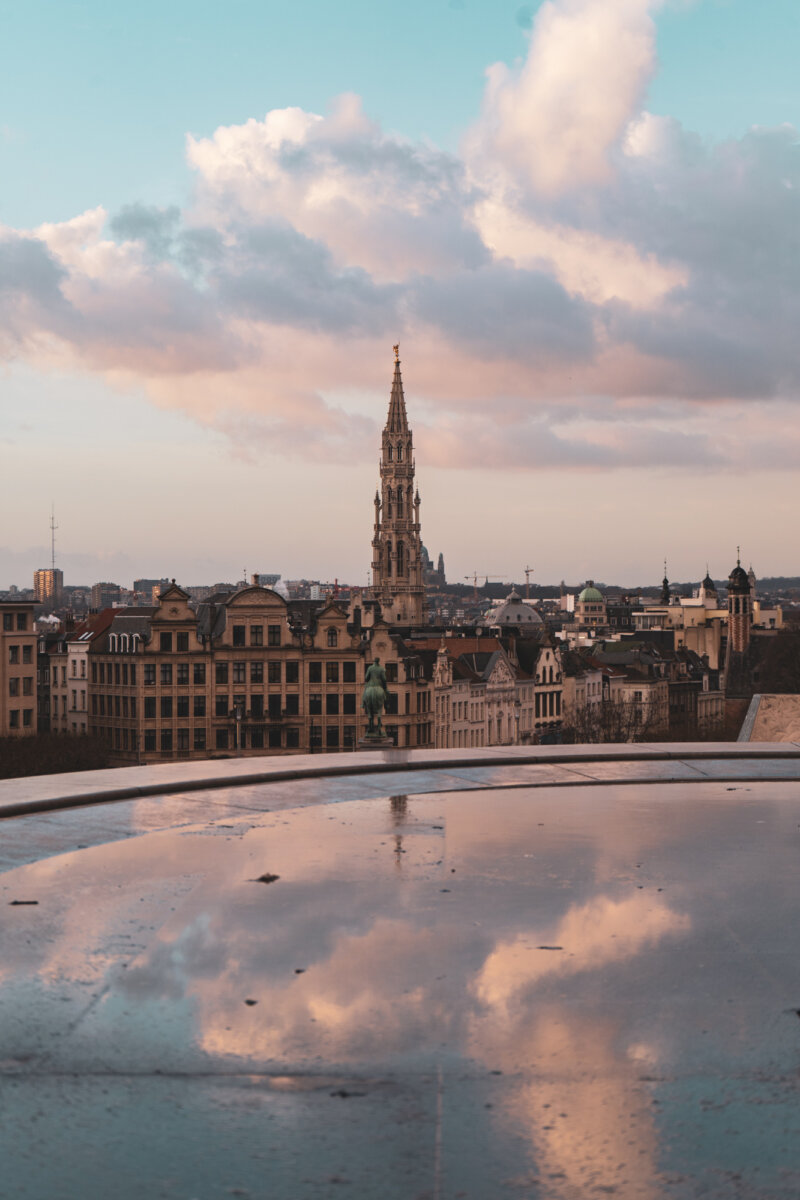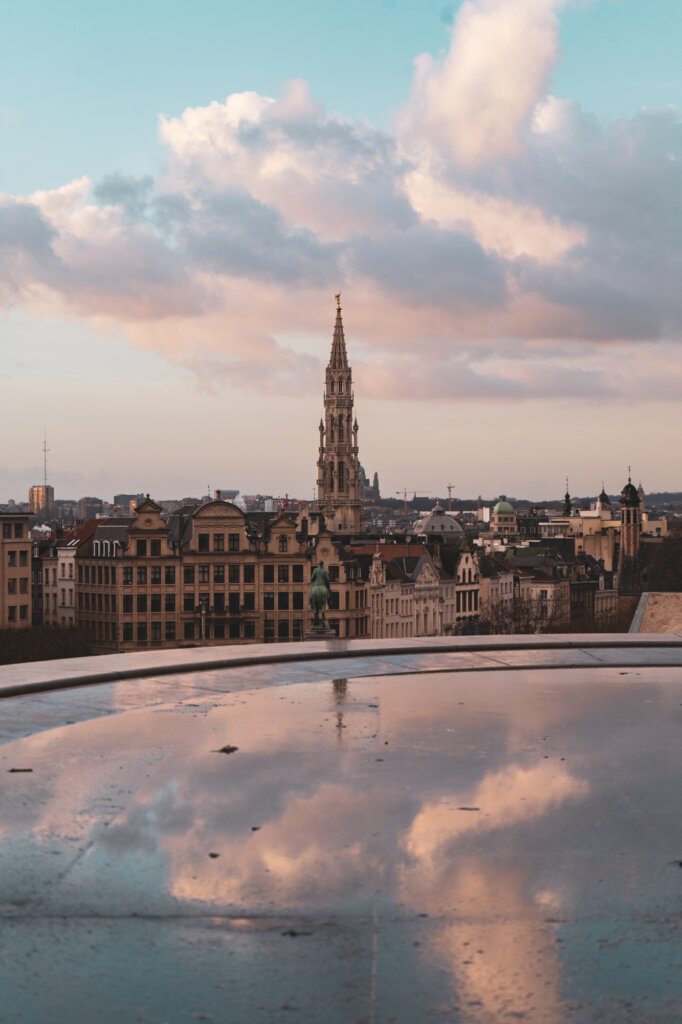 Be especially careful and vigilant near Brussels train stations
In Brussels, pickpockets tend to gather in busy transport hubs like train stations.
In most cases, simply keeping a close eye (and hand!) on your belongings is enough to thwart most pickpockets, who thrive on opportunity and "easy wins".
That said, it's important that you are especially cautious at train stations, particularly when arriving/leaving the city because all your belongings will be with you, and there's plenty of potential distractions.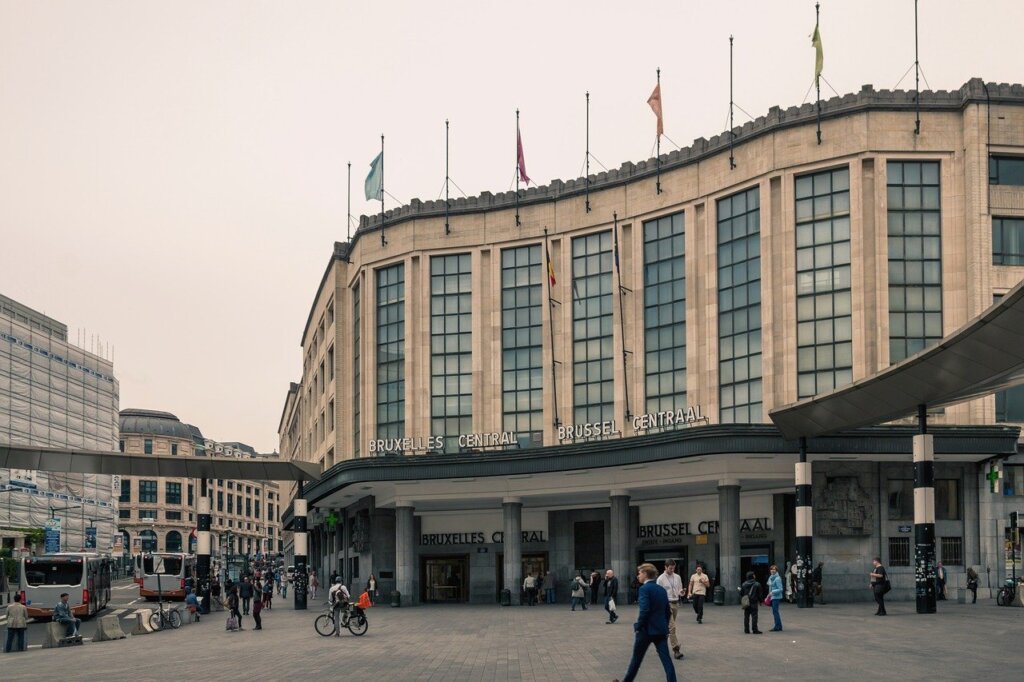 Avoid getting lost
While I'm usually a proponent of "getting lost" for fun in cities as a way of discovering it, this is less of a thing I'd recommend in Brussels.
This is because many of the areas often considered dangerous or seedy actually aren't far from major tourist areas, so walking into them is pretty easy.
Again, Brussels isn't a particularly dangerous city for tourists, but if you present yourself as an easy target, you'll of course find people who are willing to take advantage, much like in other major cities around the world.
So, are there areas you should avoid in Brussels?
I mentioned these above, but here are some neighbourhoods and areas I would avoid in Brussels if possible, based on my own experiences:
Around De Brouckere (after dark): I stayed here on my first visit and felt like there were large groups of catcallers and persistent men after dark, which made me feel very unsafe
Molenbeek: I caught pickpocketers redhanded here as they tried to steal from me in the Metro while I got on a train
Cureghem: I stayed near Brussels Midi station on a work trip once and, as a solo traveler, I wouldn't do it again. There was a strange man who followed me pretty much all the way to my AirBNB, and I've heard of lots of theft/opportunist crime near the station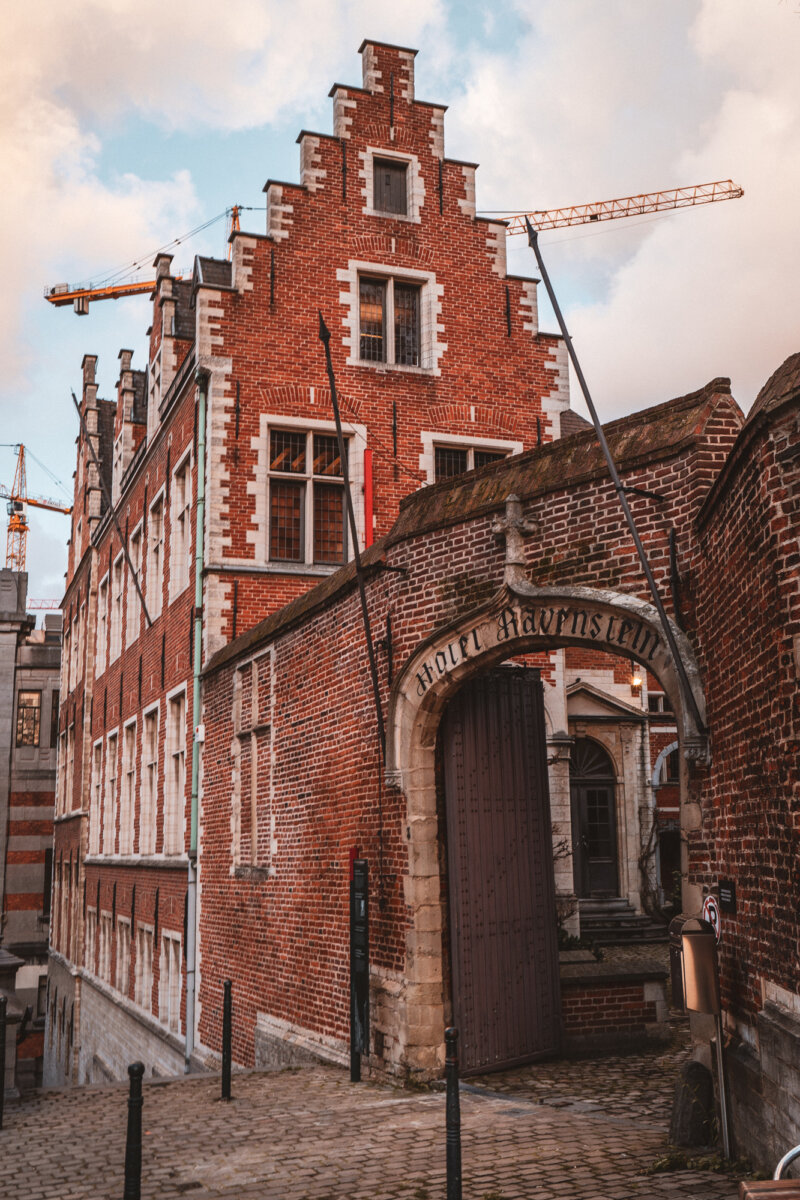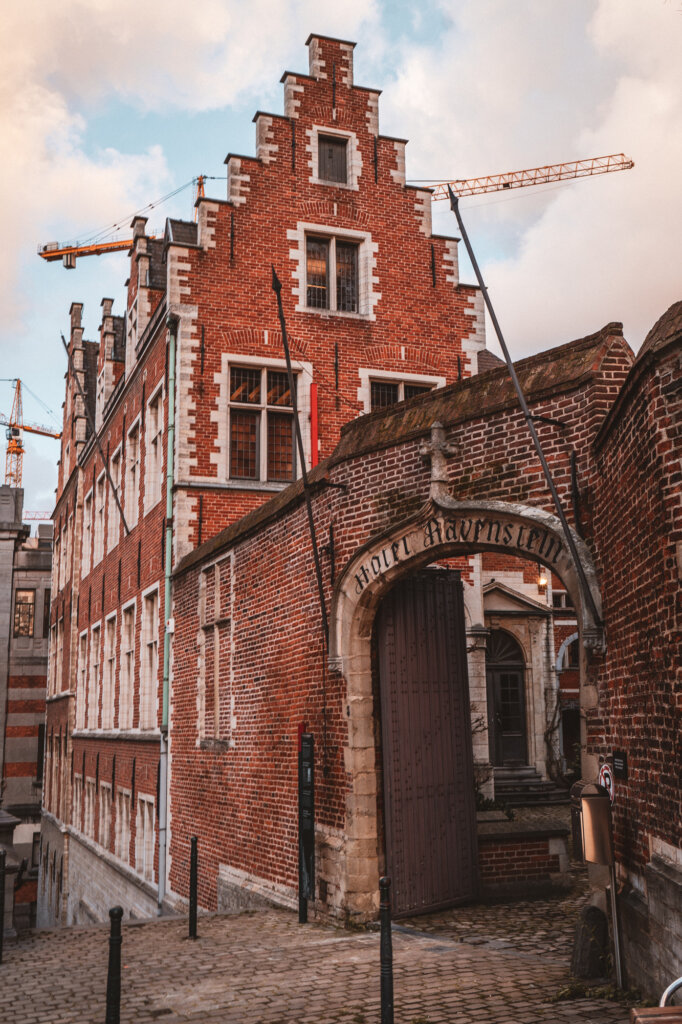 Food and Drink Tips for Brussels
Ah – now onto the good stuff. If you're headed to Brussels, odds are you want some combination of beer, waffles and chocolate to be part of your itinerary. Well, here are some Brussels food/drink tips for you:
Avoid eating on Rue de Bouchers and other tourist trap restaurants
Rue de Bouchers is a notorious little street in Brussels that is infamous for its pushy restauranteurs, inflated tourist prices and subpar food.
As my tour guide emphasized, "this street is home to some of the worst restaurants in Brussels!"
Unfortunately, because of their approachable English menus and scarily adamant staff, this street is a natural trap for tourists, so be sure to steer clear of them.
Some evident signs that you might be at a tourist trap restaurant are 1) there's an over-insistent staff member trying to get you to sit down, 2) there are big signs with giant pictures and all the menu items in English, 3) they have big block letters saying things like "TOURIST MENU, ENGLISH MENU, or FREE WIFI".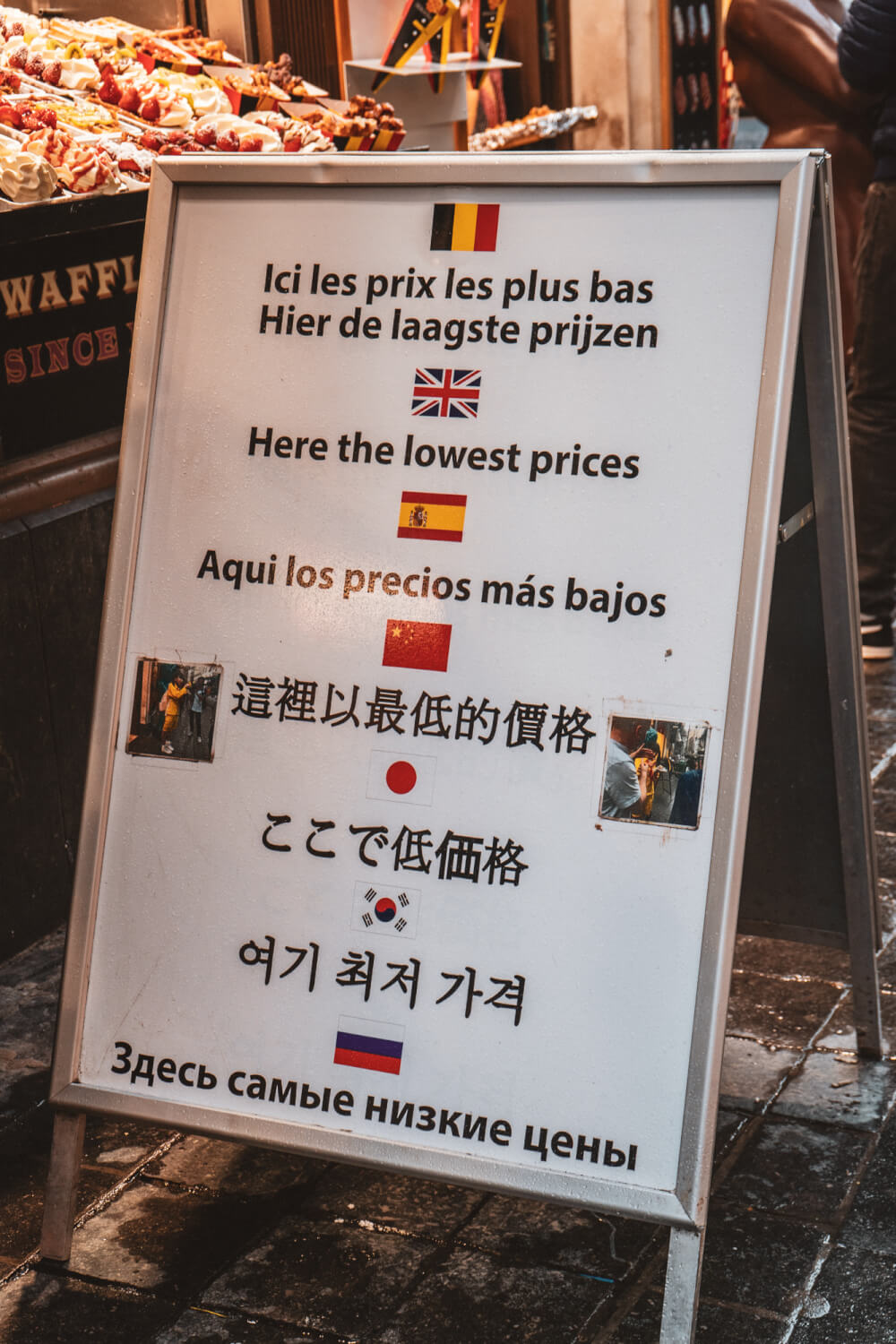 Don't shop for chocolate at Galeries Saint Hubert
One of my favourite spots in Brussels is the Galeries Saint Hubert. It's a touristy place, but so beautiful I can't resist!
What I don't love though is the crowds.
I think the Galeries are lovely for strolling through, but not ideal for shopping, given the Hunger Gamesy nature of it when the bus tours roll in… so here's a tip.
Most of the chocolatiers inside the Galeries (if not all of them) have other shops and locations in Brussels which will be MUCH less busy.
Punch the name of your preferred chocolatier into Google Maps and head to one of those other locations instead, because then you can take your time and eat your chocolate in peace (with substantially better customer service to match).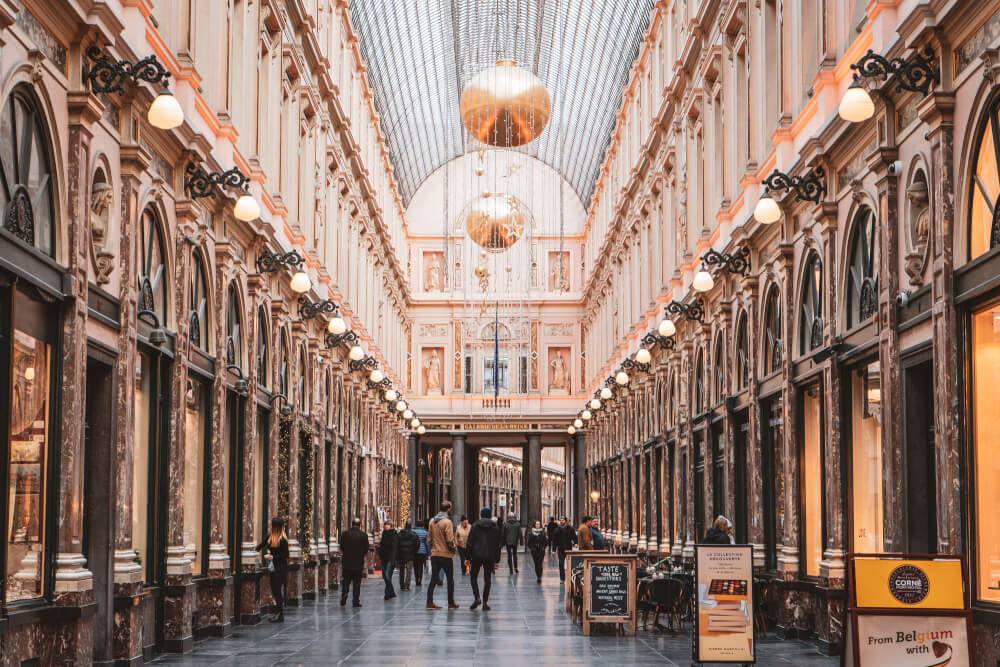 Learn how to identify medicore waffle stands
I know it sounds impossible, but yes, you actually CAN find bad waffles in Brussels, and they are usually found in the most touristic parts of the city because they're out to dupe tourists who don't know better.
Any generic-looking place that flaunts "1 EURO WAFFLES" and lures you in with plastic-y looking waffle displays covered in toppings is, unfortunately, likely to be mediocre.
I'm not saying they'll be terrible (because come on, they're still waffles) but the overwhelming consensus among my local friends is that no actual Belgian would get a waffle there, so that to me is telling!
For some local recommendations, here is a nice post from local blogger S Marks the Spots.'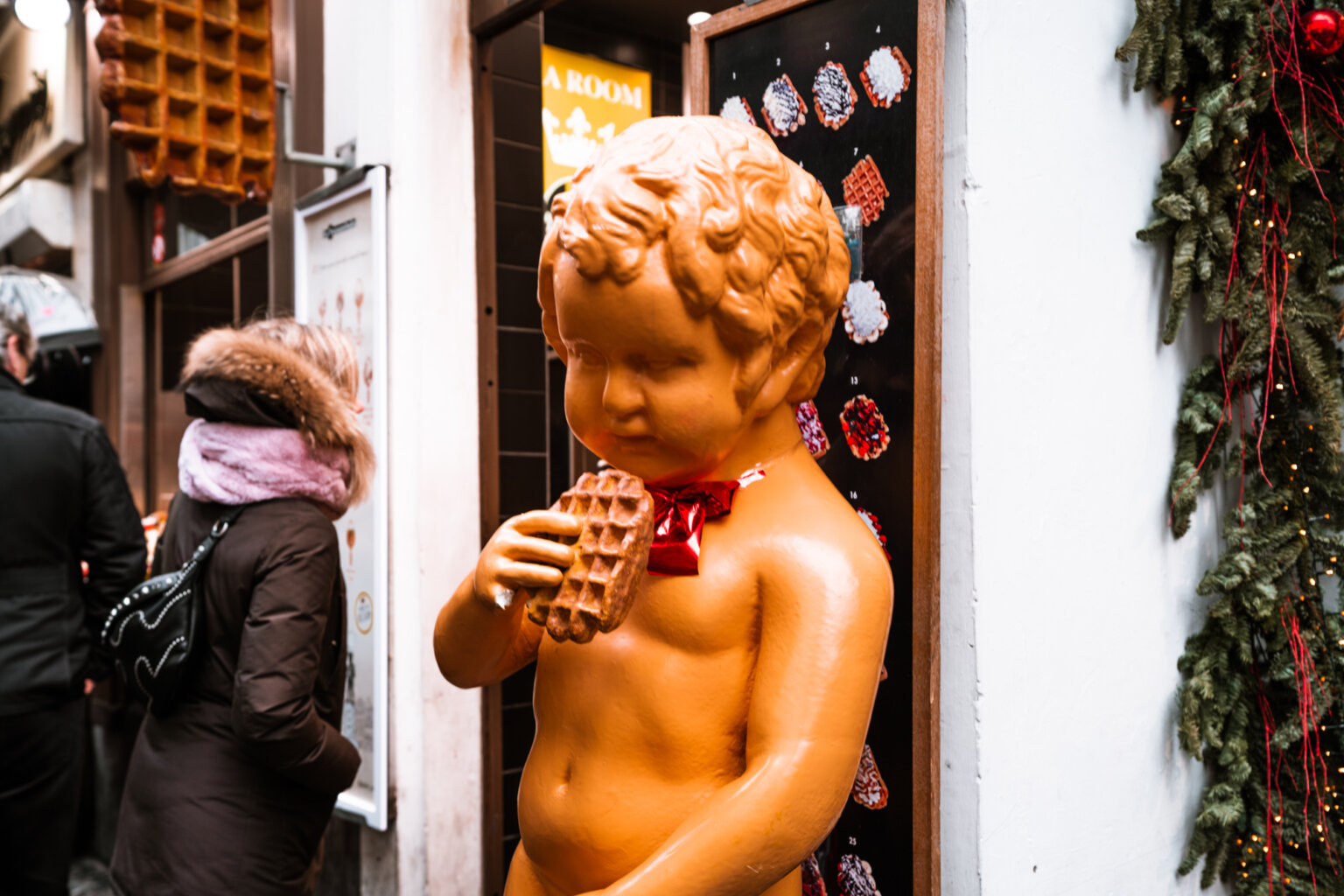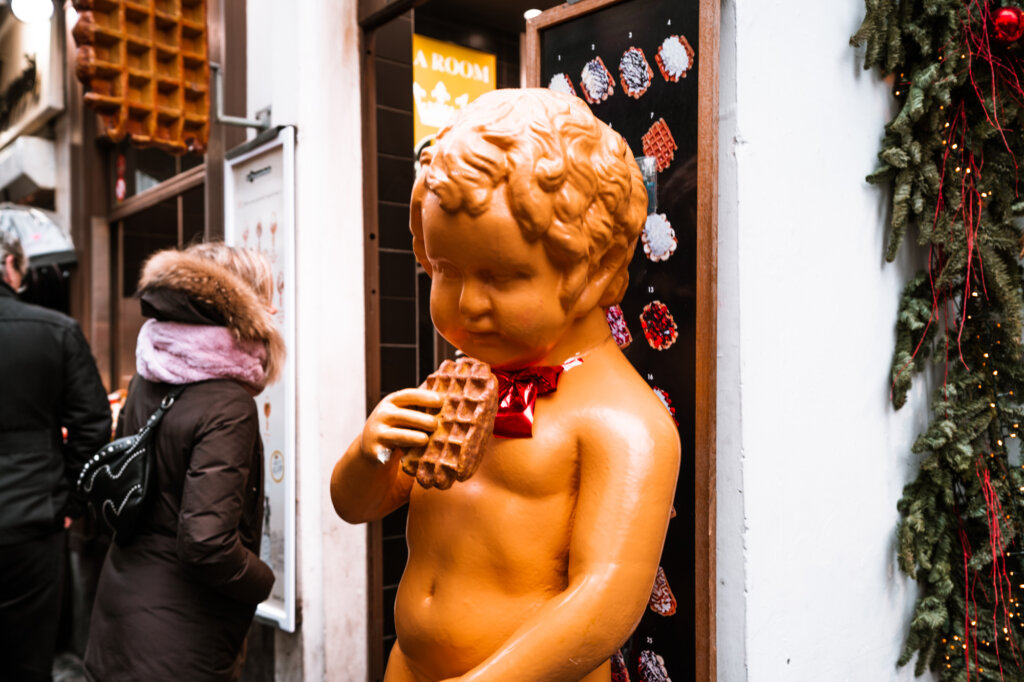 Splurge at lunch
Many restaurants in Brussels offer lunch specials that serve the same quality meals as dinner, but at a much cheaper rate. If you want the best bang for your buck, consider going all out for lunches rather than dinners.
NOTE: Look out for the "Plat du Jour" (Dish of the Day) which is usually also cheaper.
Love beer? Delirium Café is a must
Many dismiss it as a tourist trap, but I still think the Delirium Café in Brussels is worth a visit for beer lovers so long as you're in it for the novelty.
This café is world famous for holding the Guinness World Record for most beers available to taste, exceeding 2000 brews from around the world. You get to pick your beer from a giant binder, and trust me when I say there's every flavou of beer you can imagine… including banana.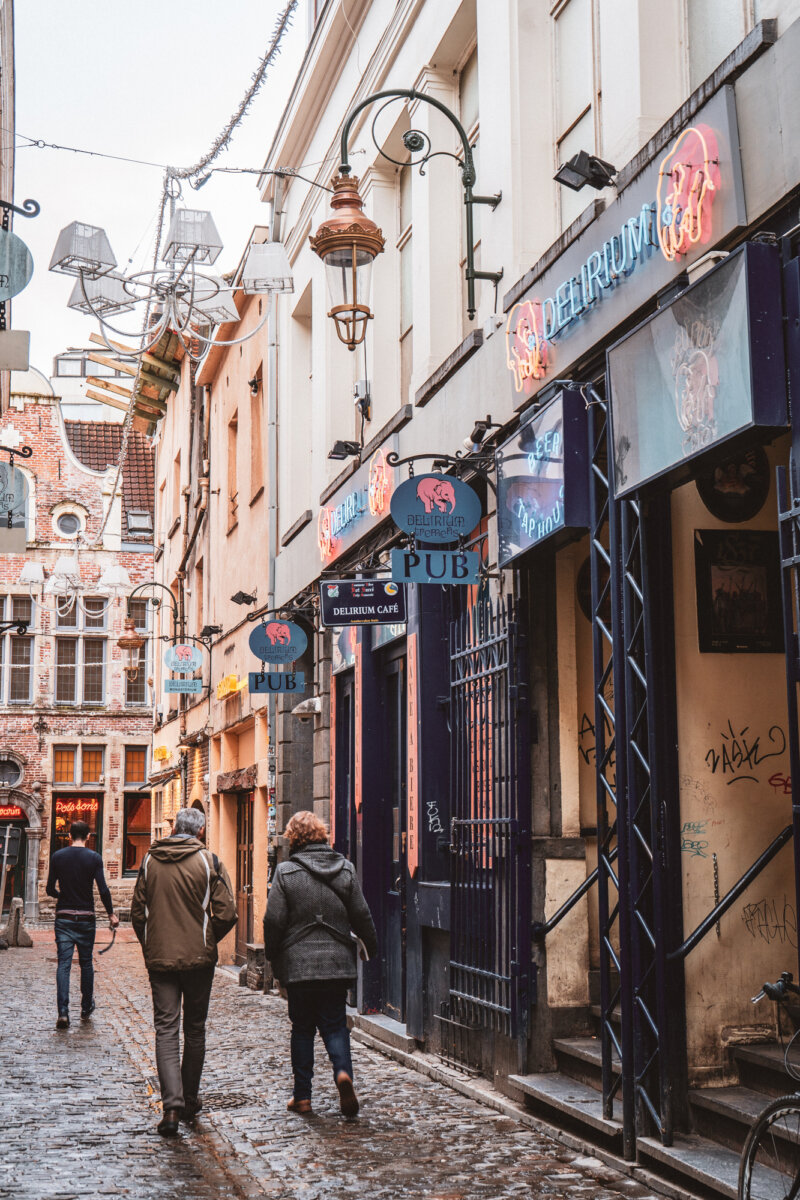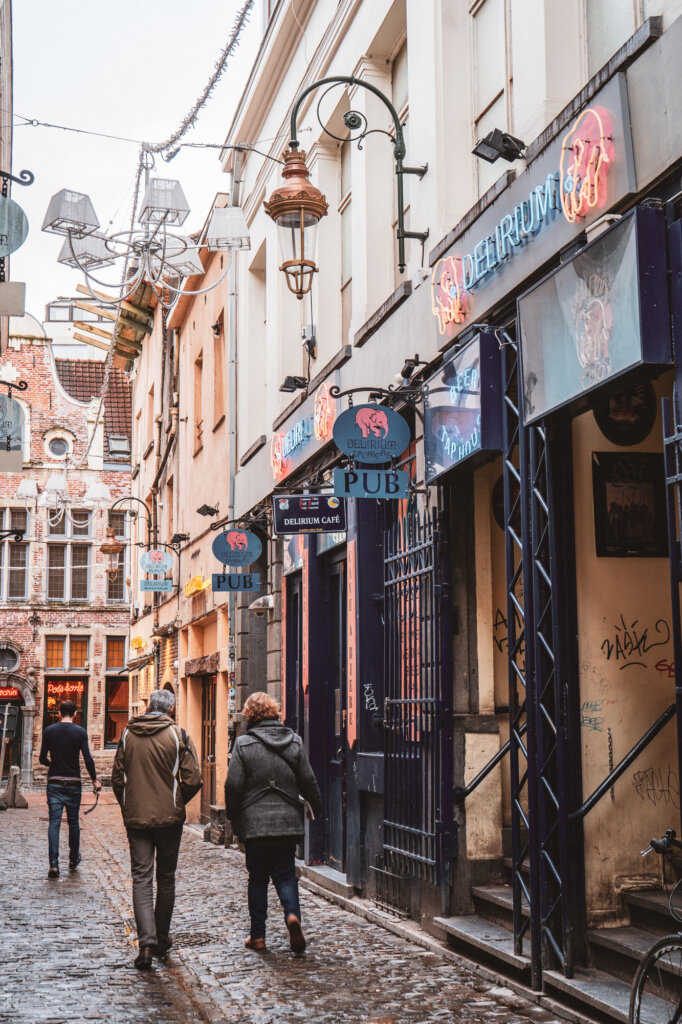 Go beyond Belgian cuisine
Brussels is one of the most international cities in the world, so don't think you need to limit yourself to strictly Belgian cuisine during your visit!
If you begin to grow wary of waffles, chocolate and frites, then consider cleansing your palette (and arteries) with tasty global fare.
This website is an excellent resource for stylish restaurants in Brussels of all cuisine types.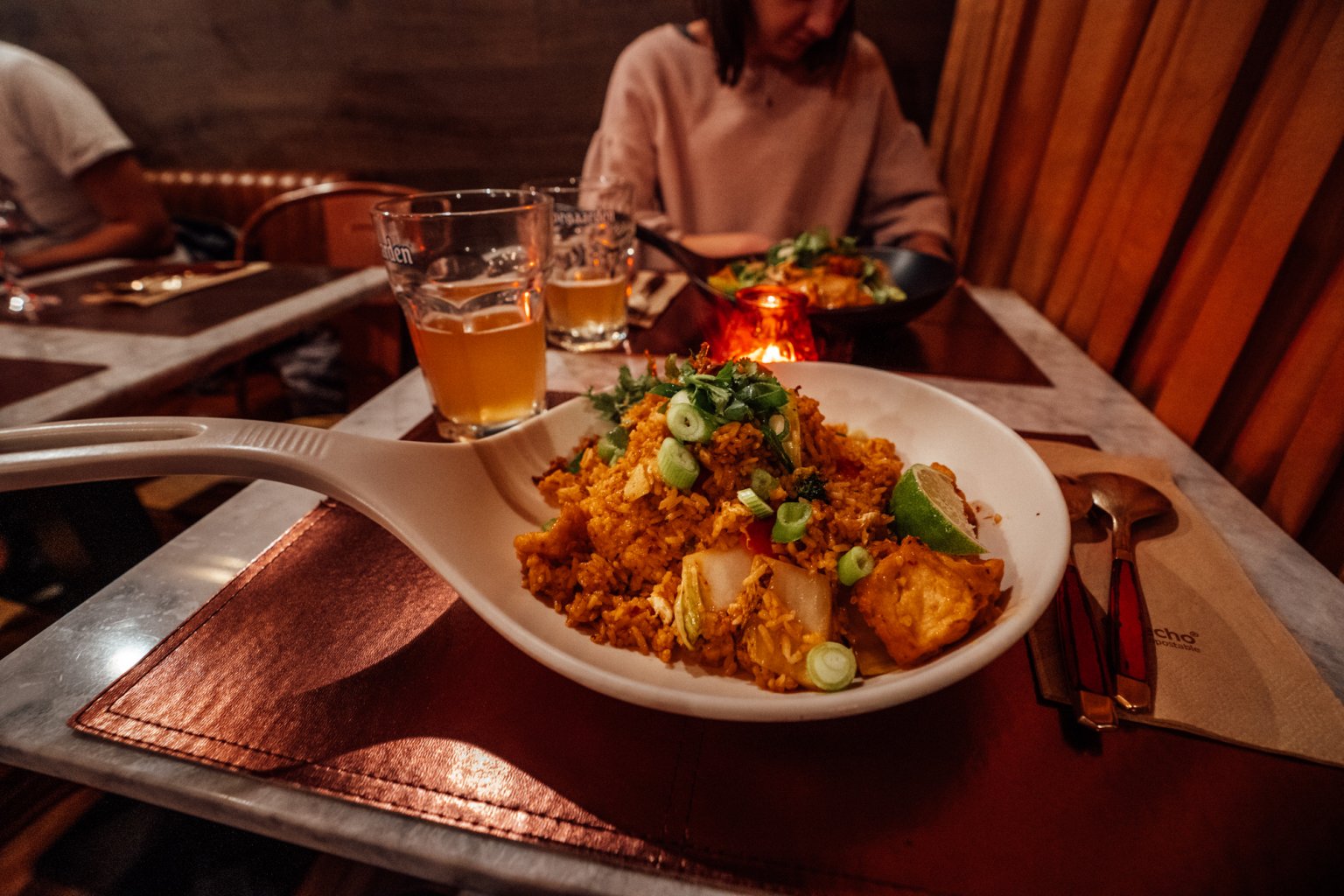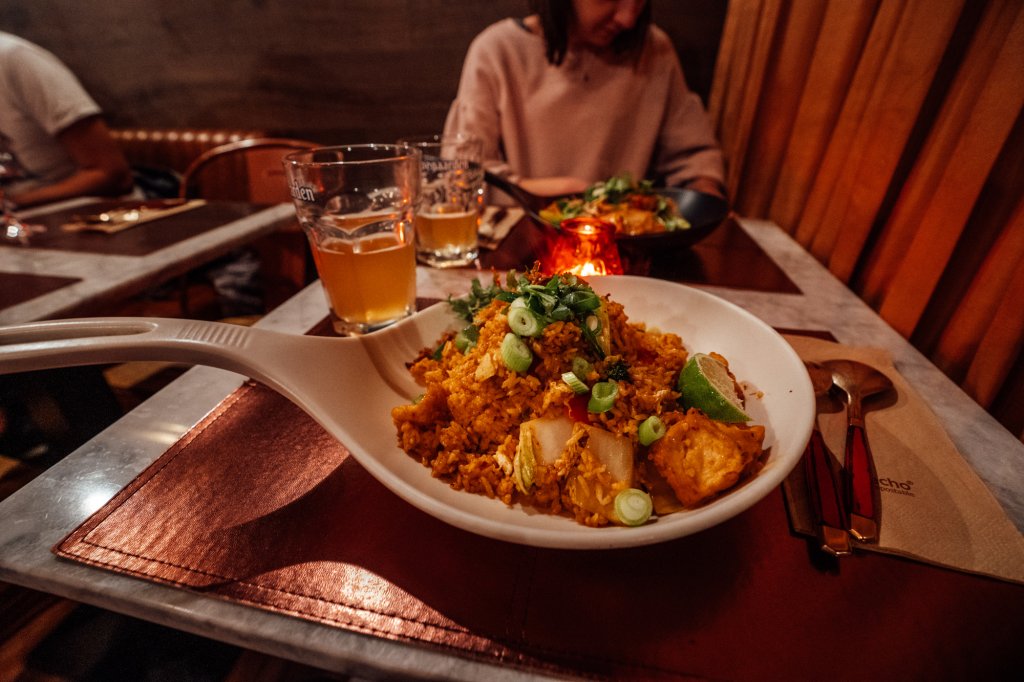 I hope these Brussels Travel Tips were Helpful!
Let me know if you've ever been to Brussels. I'd love to hear your stories!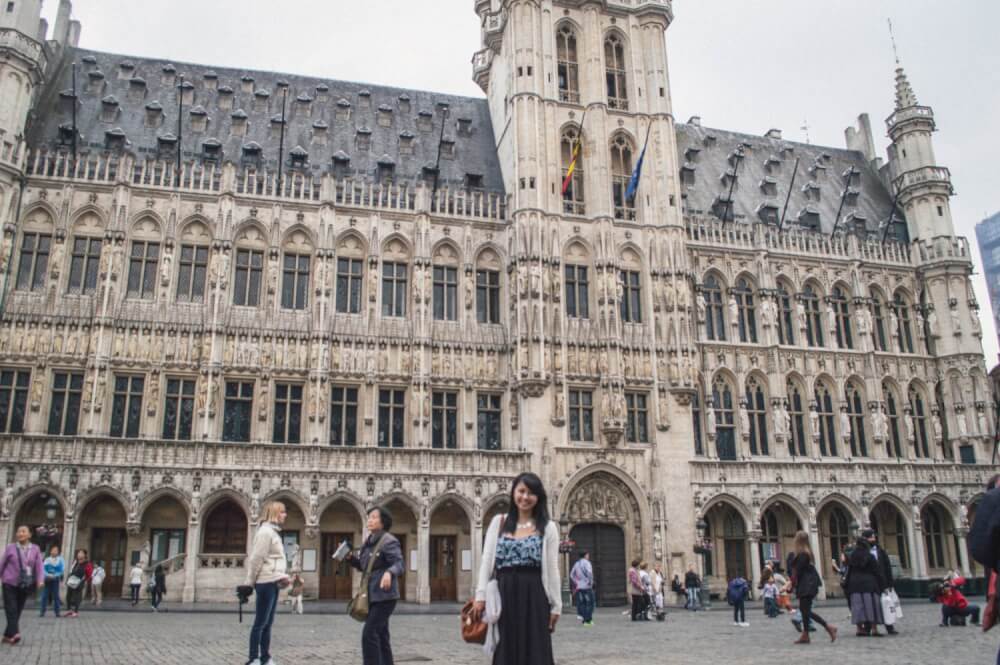 ---
Watch my most popular YouTube video this week:
---