*FYI - this post may contain affiliate links, which means we earn a commission at no extra cost to you if you purchase from them. Also, as an Amazon Associate I earn from qualifying purchases. Check out our Privacy Policy and Disclosure. for more info.
This list of things to do in Riga was written during a brief Spring visit to the city. During this trip, I was a guest of the Bellevue Park Hotel Riga and was provided with free entrance to St. Peter's Church courtesy of Visit Riga.
In my early days of backpacking Europe, a reckless will to save money is what led me to Riga, Latvia.
Booking my ticket to Helsinki, I noticed a certain pattern with Baltic Air flights to Finland – the longer your layover in Riga, the cheaper your flight.
So Riga it was – even if I had no idea of what to do or see in Riga (the capital of Latvia, and the largest capital in the Baltics, in case you didn't know).
With a long layover of only 18 hours, I soon discovered that Riga is a tremendously lovely city, with a pretty cobblestone-studded charm on the outside, and a vibrant energy bubbling underneath through a mix of hip restaurants and cool museums.
Much like in nearby Vilnius, I was wonderfully surprised.
So, here is a list of awesome and fun things to do in Riga, Latvia… even if you only have one day like I did!
Wander around Old Town, Riga's Historical Centre
This is the touristic heart of Riga, and exploring here is the perfect thing to do in Riga if you only have one day… especially because the architecture is so varied and gorgeous.
During my visit on a grey and chilly March day, Riga was so empty that I ran into people from my flight several times. By the end of the day, I was a master at awkward, knowing bouts of eye contact!
The quiet vibe was perfect though. For about an hour, I just walked around the Old Town, whose 500+ buildings blend together a mix of architectural styles from art nouveau and neoclassical to gothic. In fact, UNESCO has recognized Riga's historical centre as a a place of outstanding universal value, thanks largely to its "living illustration of European history".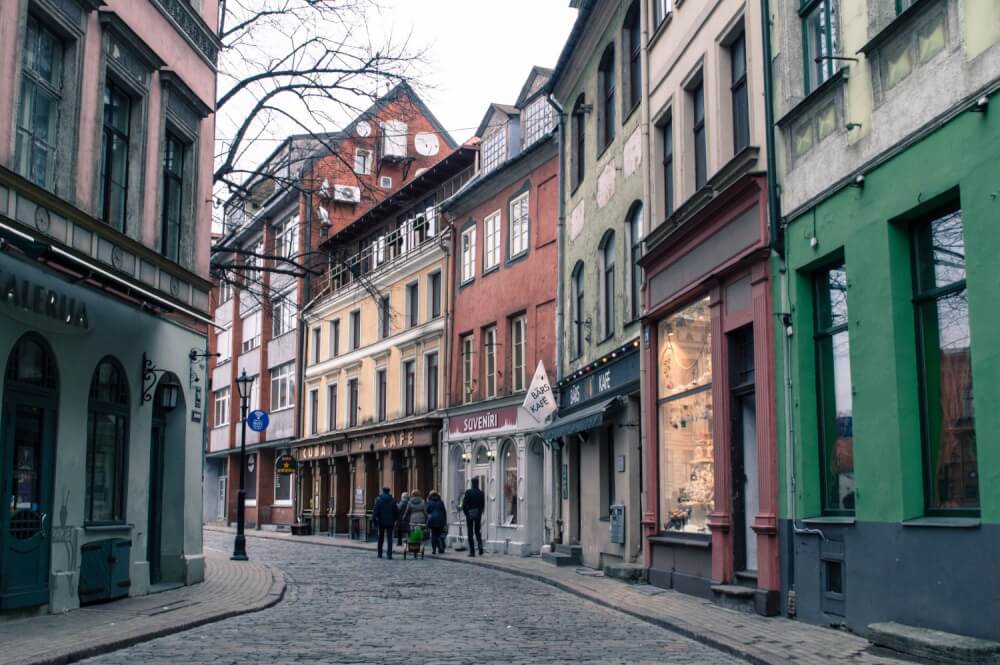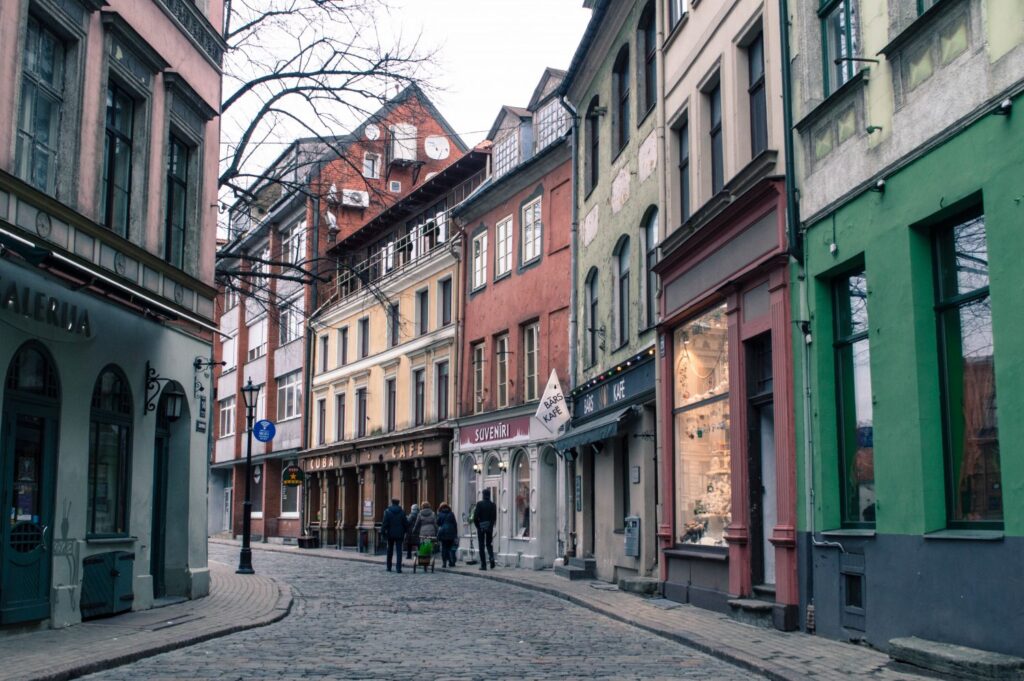 Visit the House of Blackheads
While the name of this Riga attraction reminds me of painful pore strips and teen skincare woes, one look at this magnificent building and all teen trauma is erased.
Originally built in the 14th century, the House of Blackheads was once an event space for The Brotherhood of Blackheads, a guild of unmarried merchants and shipowners (in other words, a 14th century frat). Today, it houses a museum and possibly the best photo opp in the city.
The distinctive facade of this building is thanks to its adaptation to evolving trends… with new additions and modifications made over the years as architectural tastes changed. That's why the House of Blackheads today is such a wonderful mish-mash of aesthetics.
Visiting the House of Blackheads is definitely one of the top things to do in Riga, since this is (arguably) the building that the city is most proud of. In fact, the president of Latvia even relocated here for 4 years when Riga Castle was being renovated.
NOTE: The structure you see before you today is relatively new, as the House of Blackheads was destroyed in the Second World War and only rebuilt in 1999 according to historical photos and plans.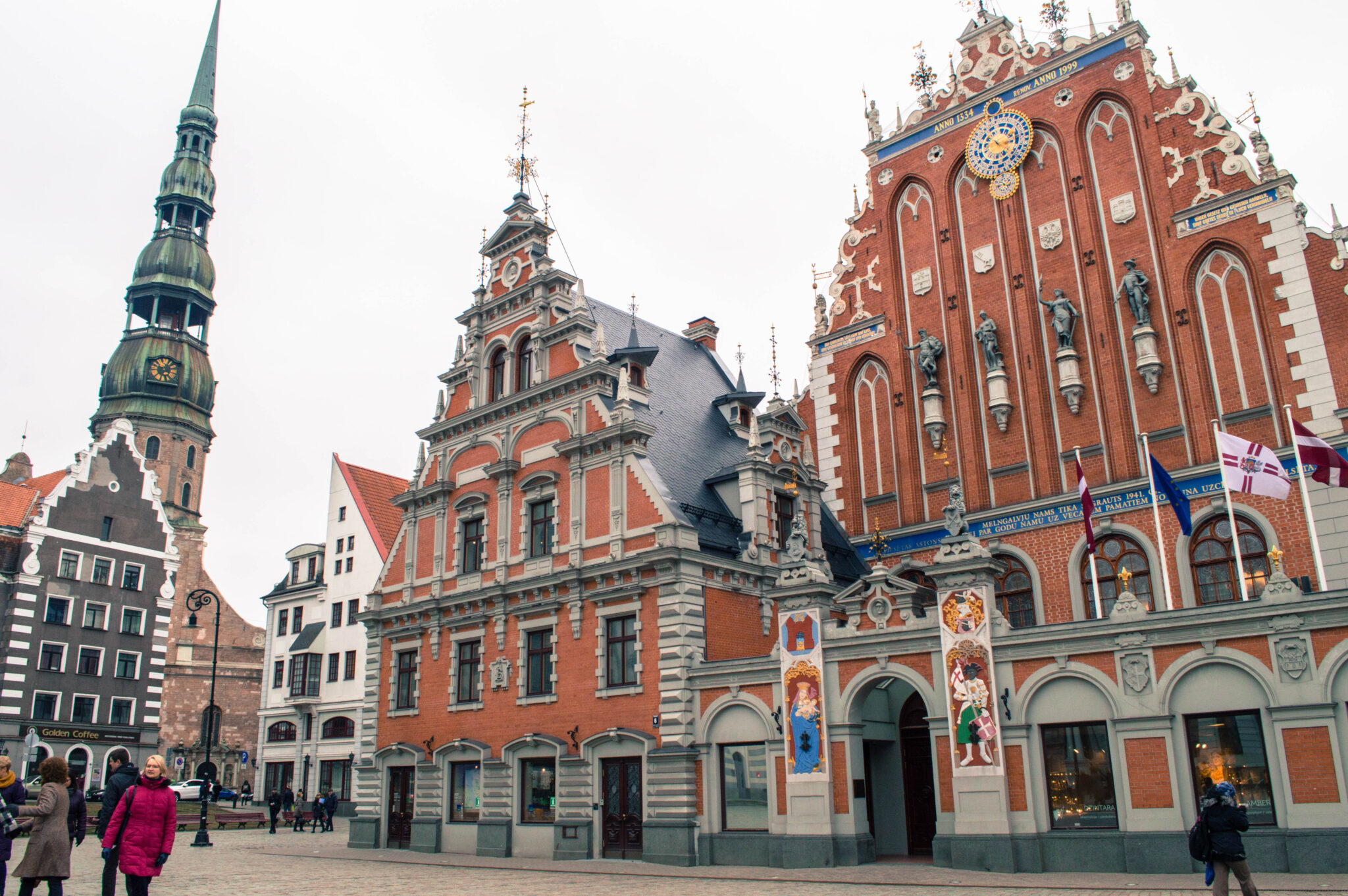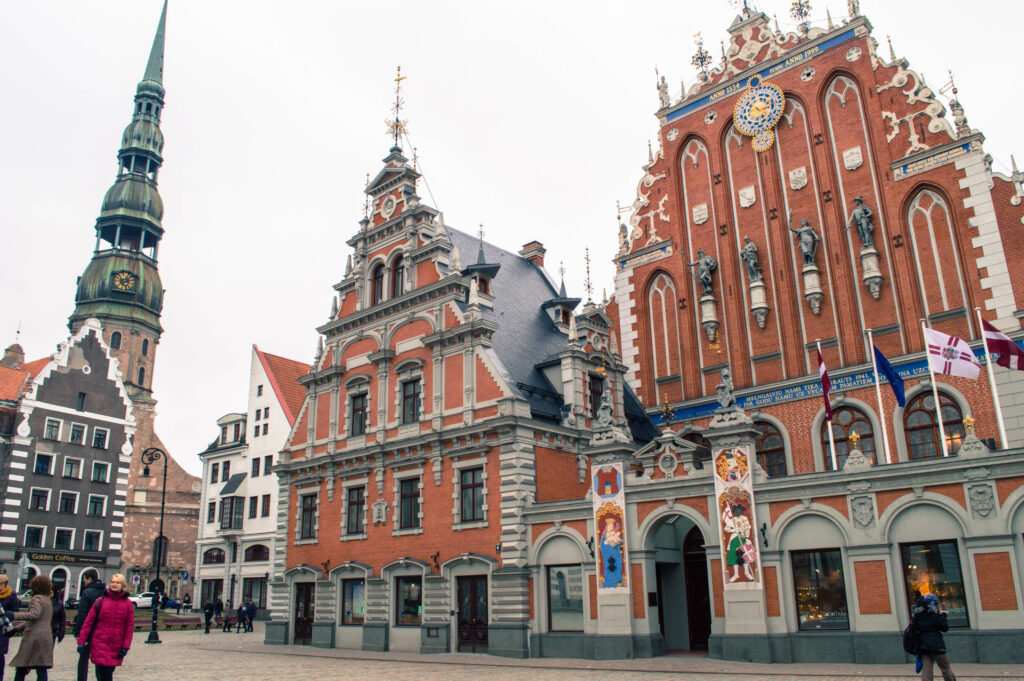 Get a great view from St Peter's Church
Riga is an old city dating back to the early 13th century, but its charm runs far deeper than simply being 'old'. It's a clever mix of metropolitan meets medieval, with toy town-esque buildings sharing skyline space with glassy modern structures.
The view from St Peter's Church is definitely the best in the city, and allows you to appreciate the unique Riga skyline from various perspectives. Definitely a must if you're a sucker for excellent photo opps like me.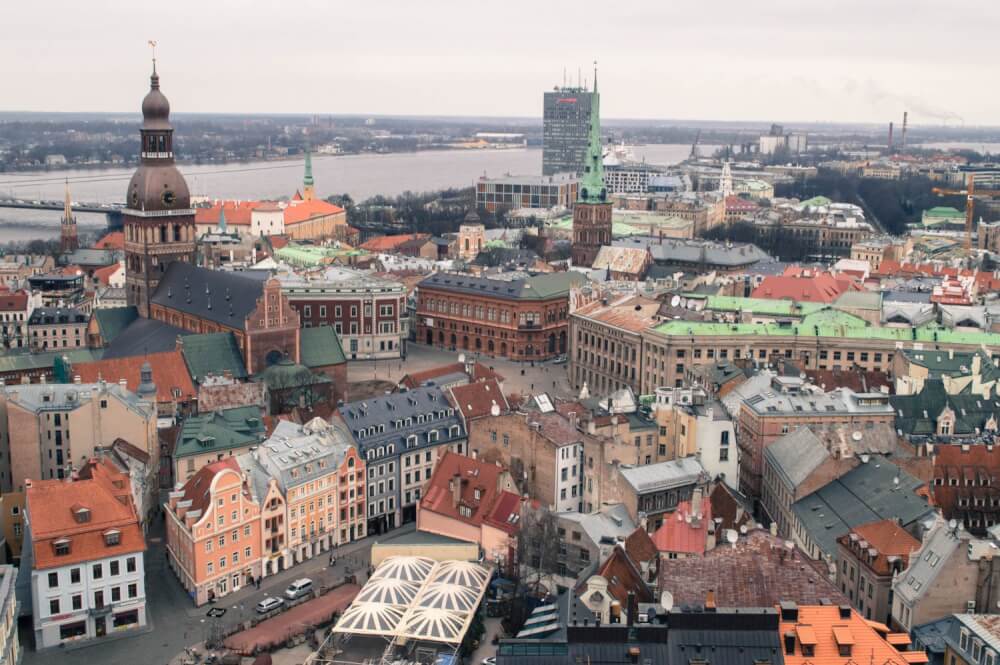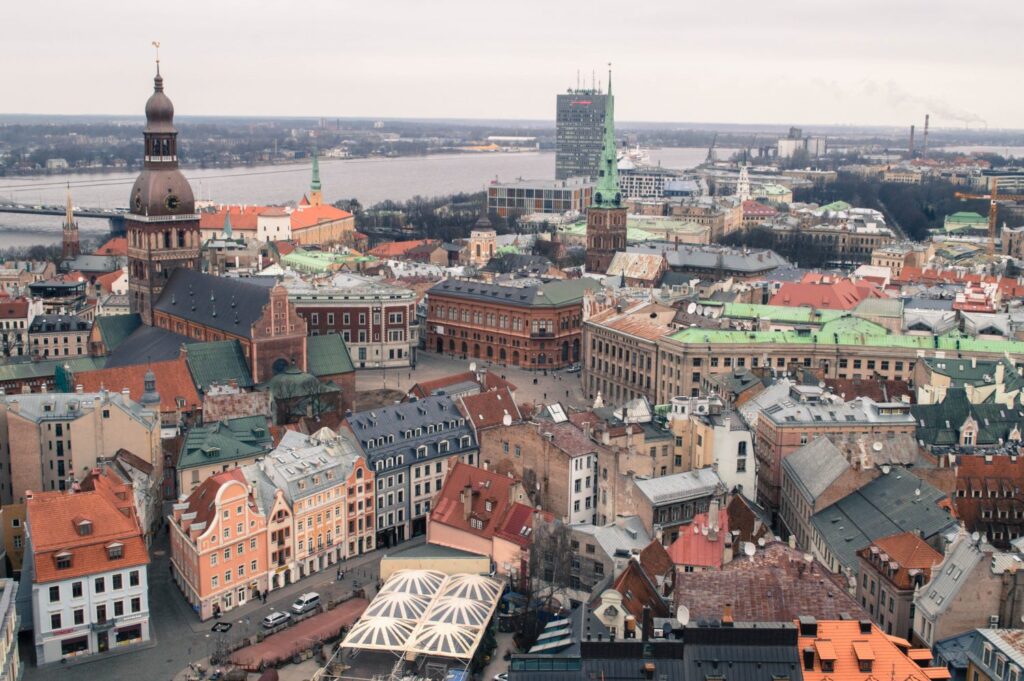 Say hi to Riga's Three Brothers
For a visual timeline of architectural evolution, head to Riga's oldest housing complex, known as The Three Brothers.
Legend has it that these thee adjacent houses were built by descendants from the same family.
PS: If you're curious for a peek inside, the green brother on the left is (coincidentally) home to Riga's museum of architecture.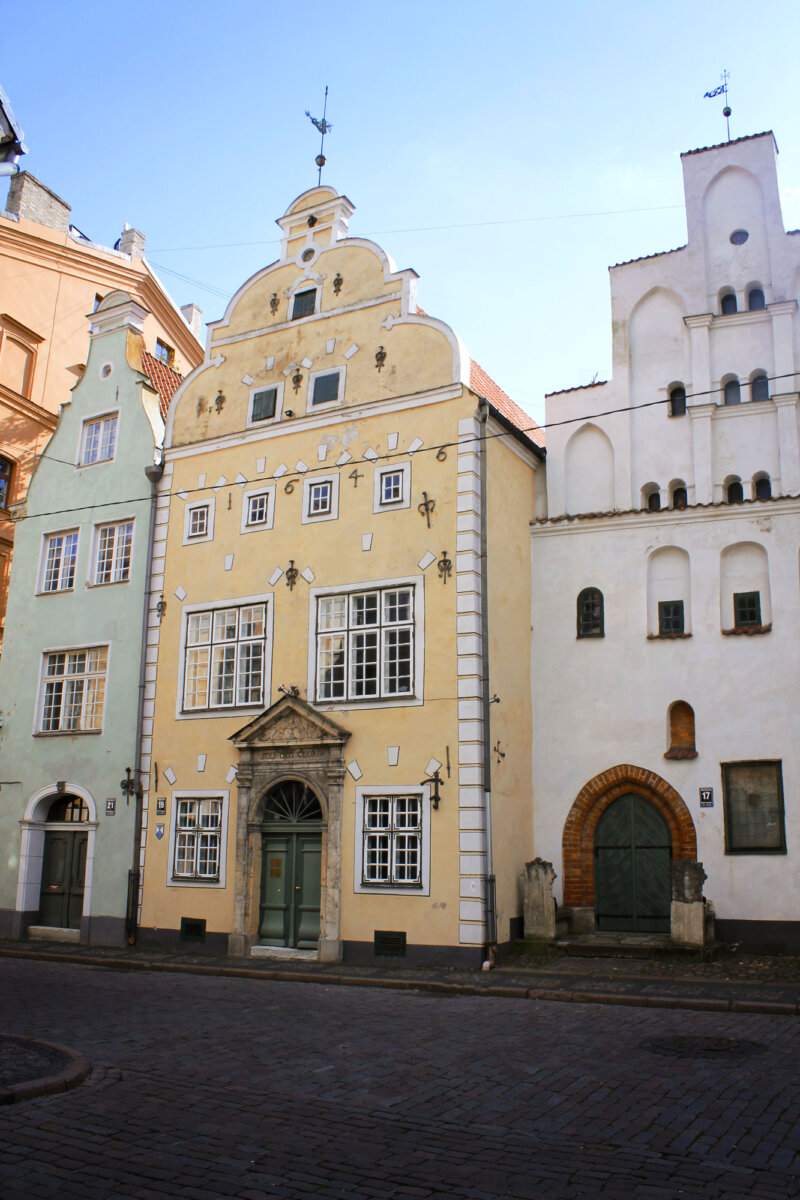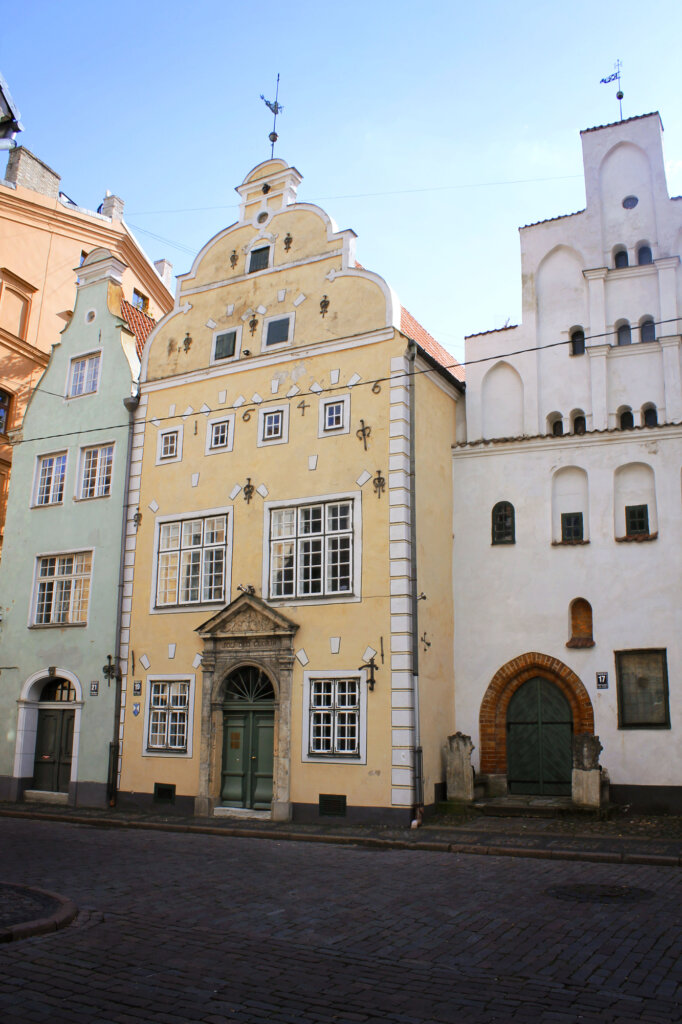 Peek into the narrowest street in the city
This was one of the more curious things to do in Riga I stumbled upon… actually, I did so completely by accident.
One random turn and boom – I found myself on Rozena Street, known as the narrowest street in Riga… straight out of a medieval storybook.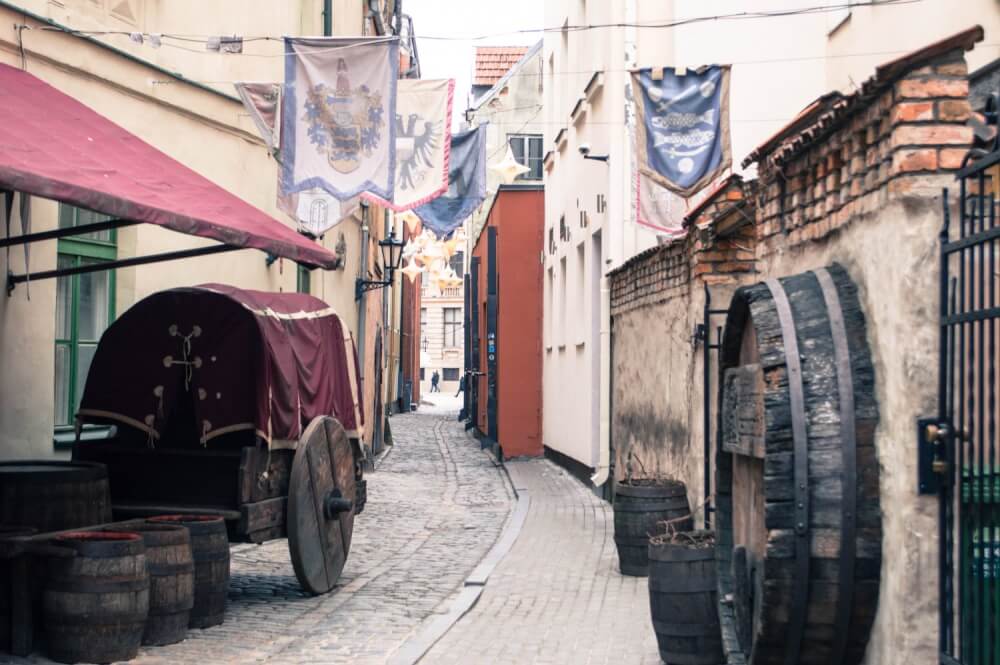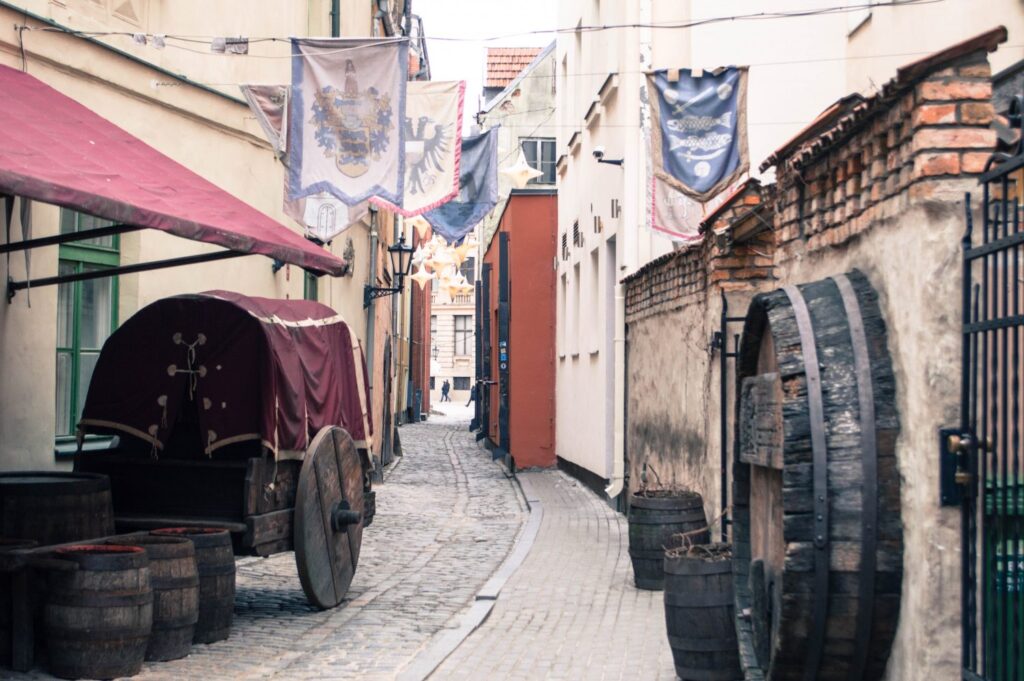 Grab some delicious eats at Riga's Central Market
The Old Town made for a lovely walk, but when the hunger pangs began to settle in, I knew it was time to shift locations.
To settle my rumbling stomach, I knew exactly where I needed to go: Riga's Central Market (Centraltirgus), one of the largest and busiest markets in Eastern Europe.
Housed in repurposed zeppelin hangars, the market is organized into five pavilions selling vegetables, dairy, meat, fish and gastronomy products.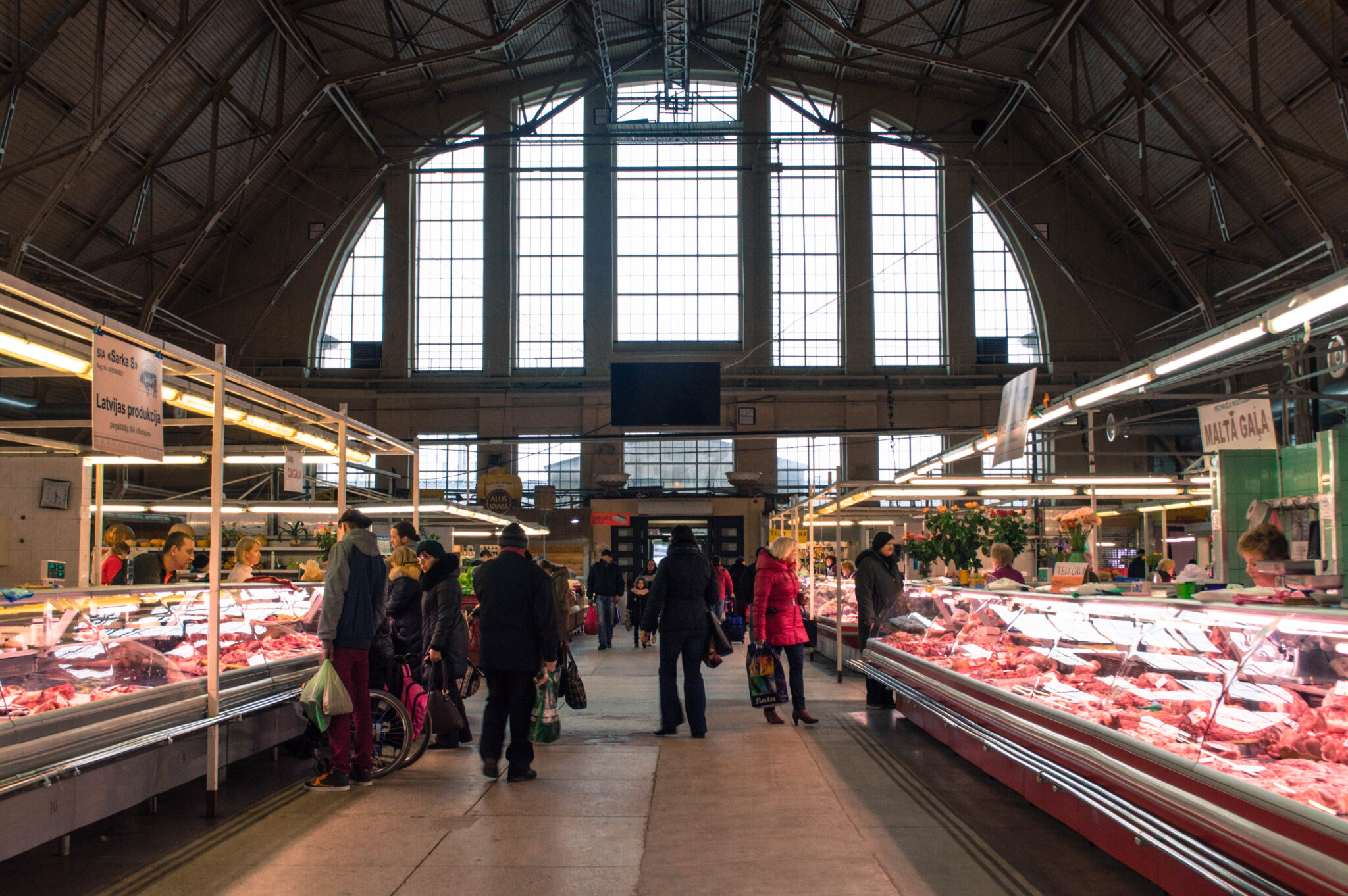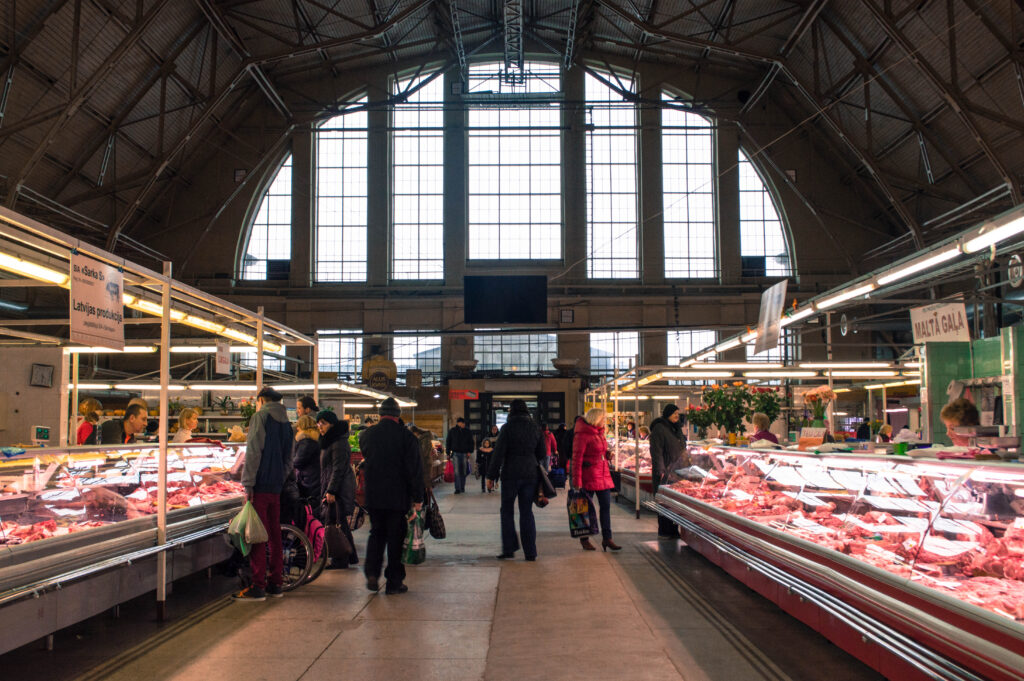 I spent over an hour browsing the many stands of the market, communicating with gestures and simple English to secure myself a delightfully cheap assortment of baked goods.
I ended up with a big sack of sweet and savoury snacks for only 2 euros! Best money I've ever spent.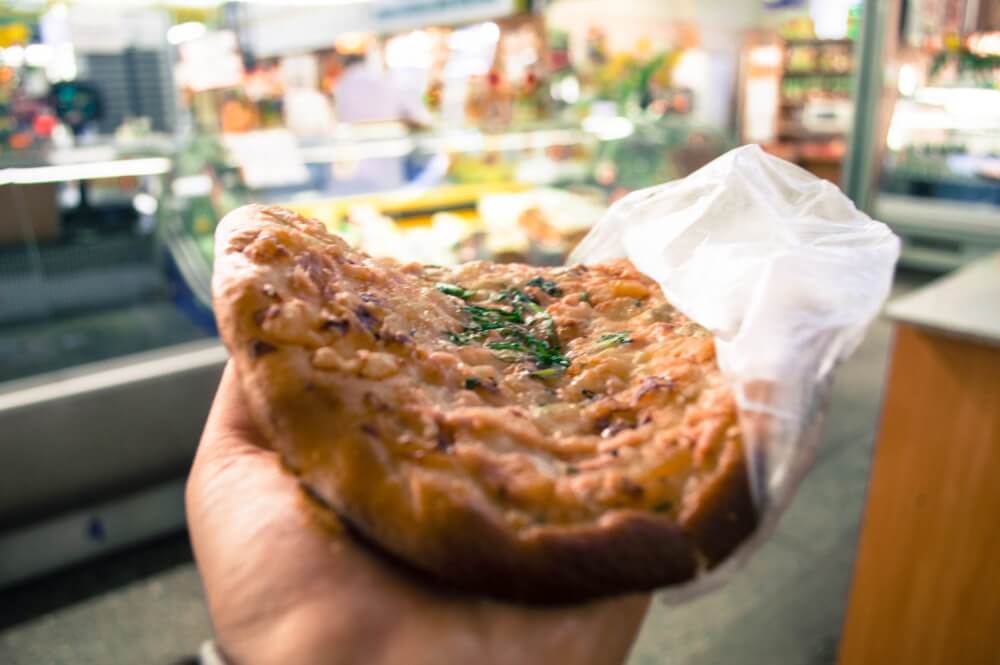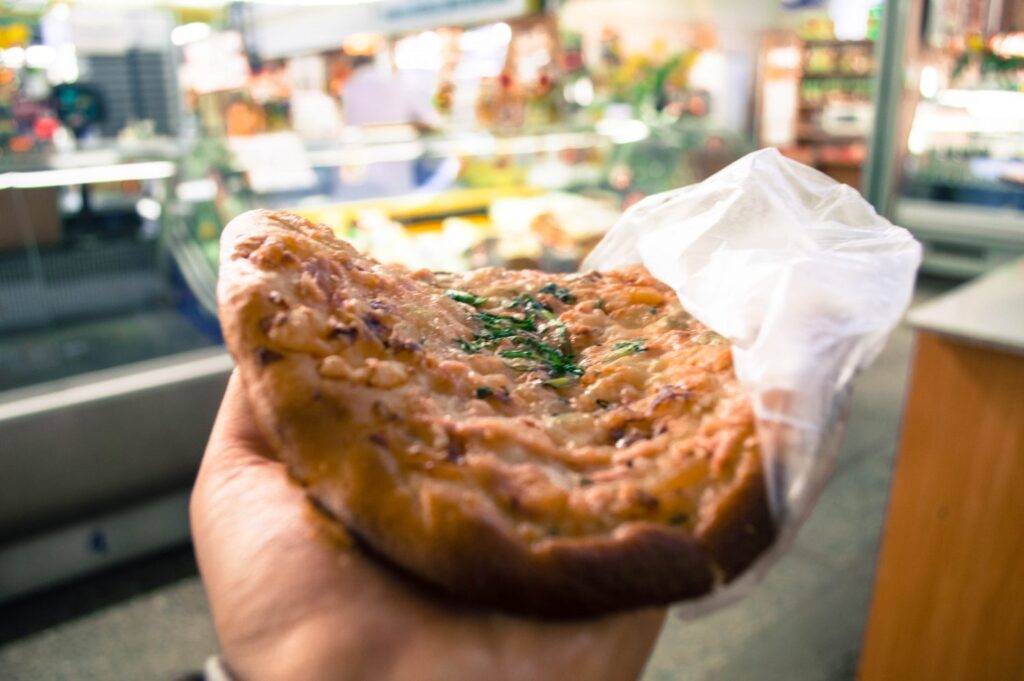 Explore Riga's Art Nouveau scene
Riga is known to have the highest concentration of art nouveau buildings anywhere in the world… and since I live in Munich, where the term "Jugendstil" was actually coined, I figured this was a must-do thing in Riga.
Fun fact: 1/3 of the buildings in Riga's centre are actually art nouveau, so if you're a fan of this architectural style, you might want to book a flight ASAP.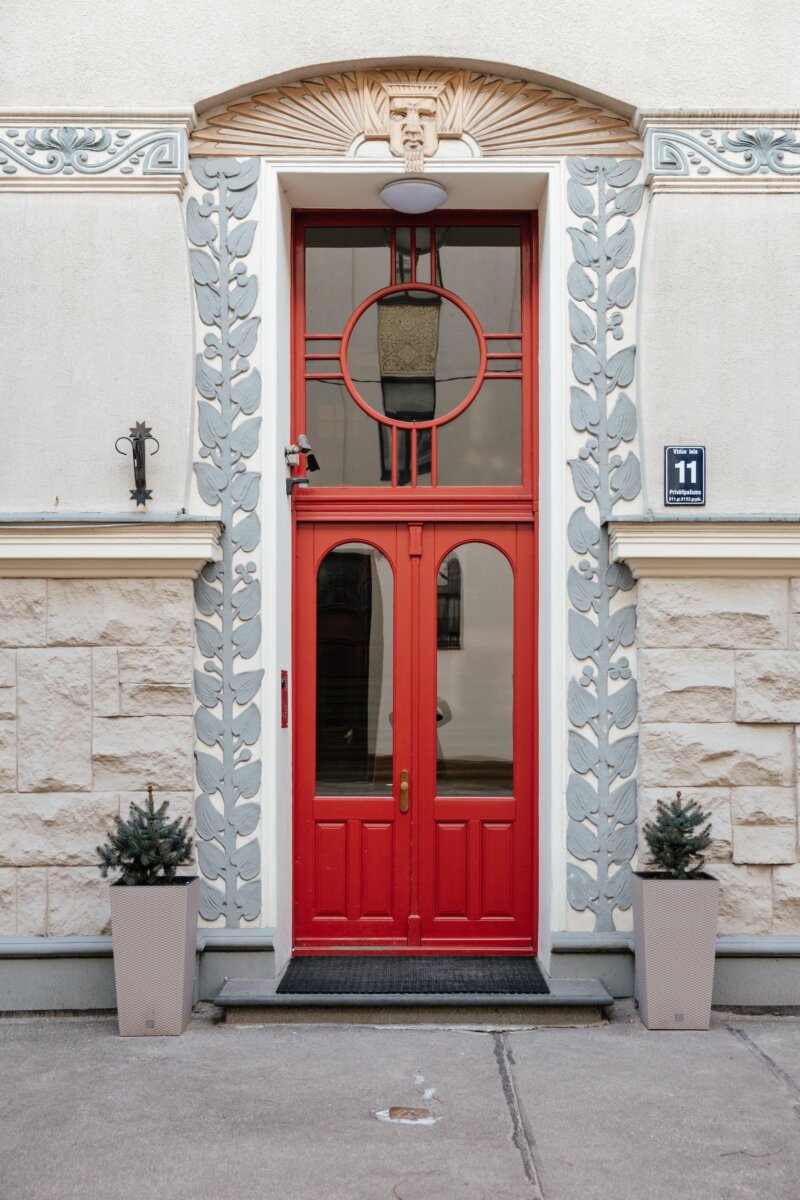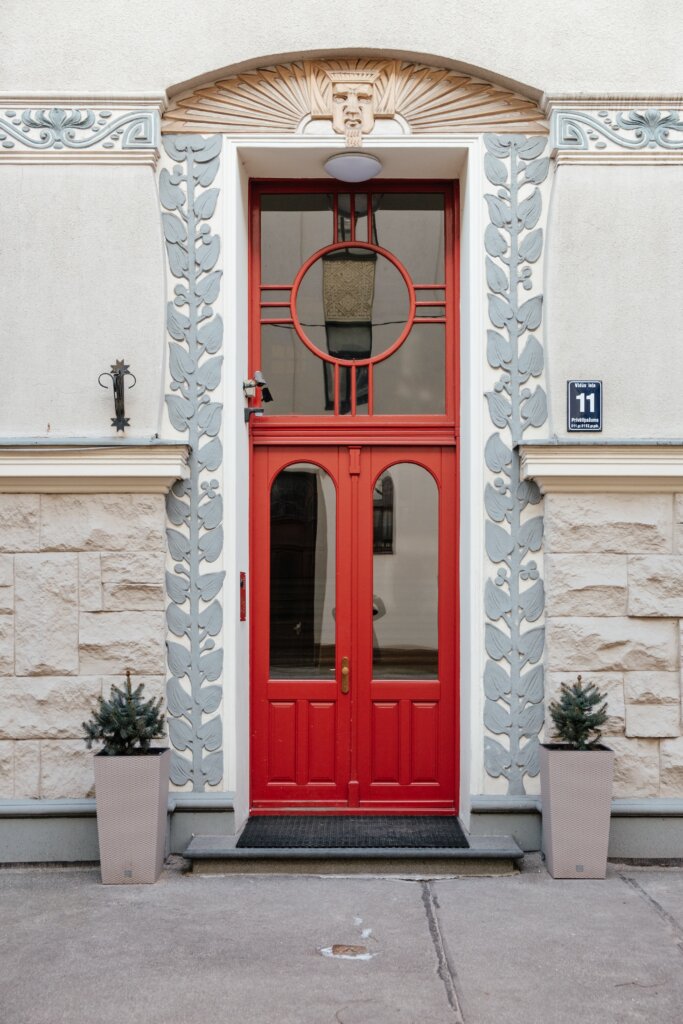 Because of the high number of art nouveau buildings in Riga, you'll be able to spot some no matter where you go, but to round off my day, I decided to go on a little walk towards Albert Street (Alberta Ieta) – a street famous for its elaborate Art Nouveau architecture.
And well, I'll let the photos speak for themselves: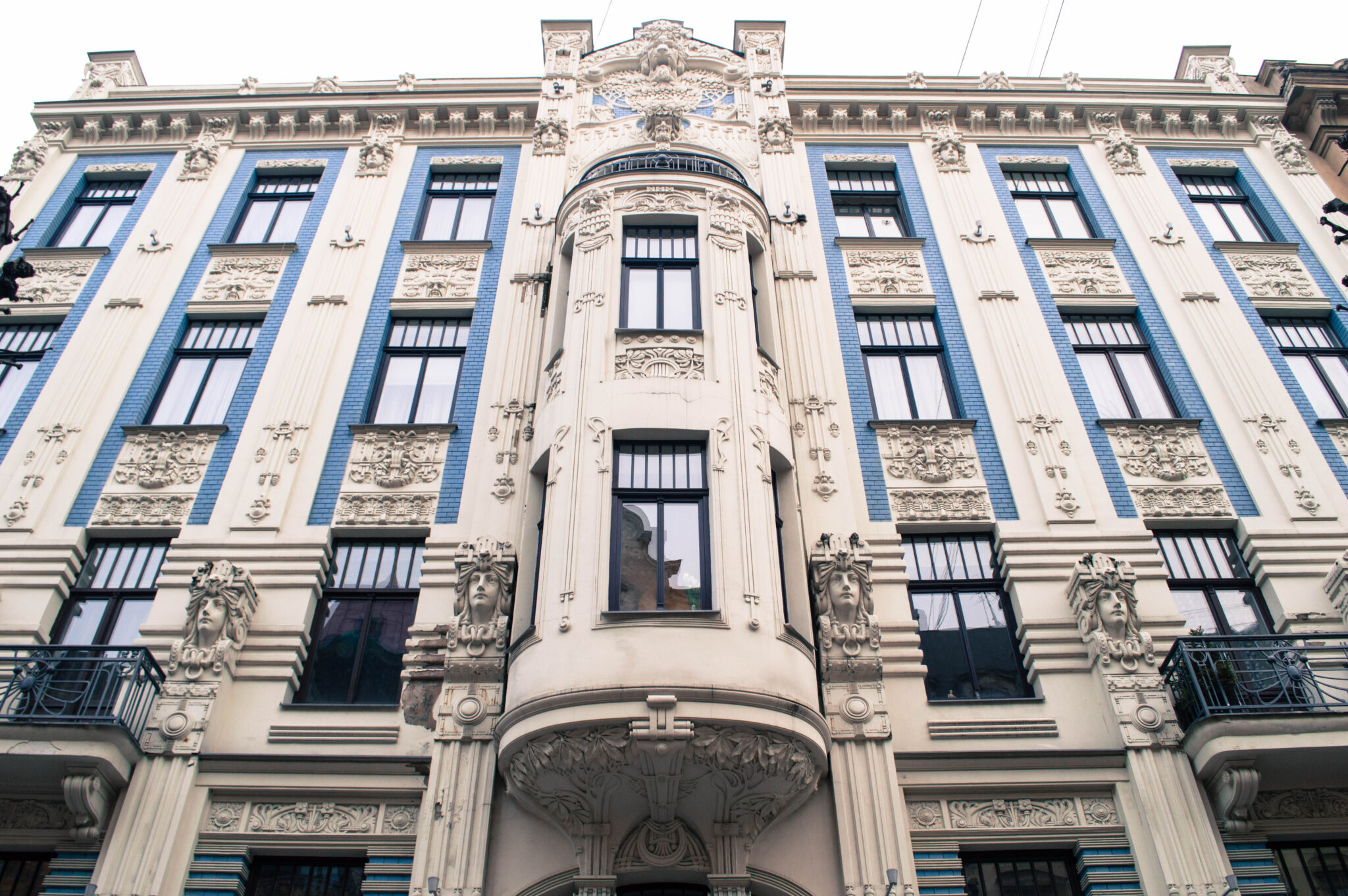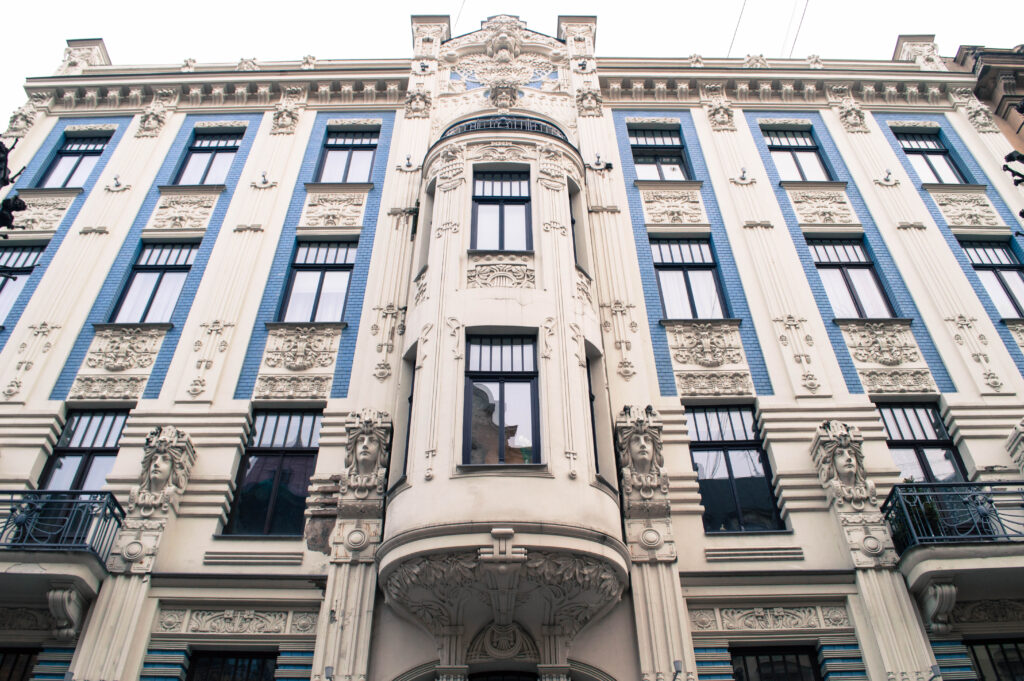 NOTE: I reached this area after a 30 minute walk from Riga's Old Town, but I wouldn't recommend this activity unless you love architecture because while the street is pretty, at the end of the day it's simply a street, with mostly residential buildings.
Visit Bastejkalns Park
On my way back from geeking out at Riga's Art Nouveau on Albert Street, I got to walk through Bastejkalns Park, which was beautiful even in the gloomy March weather.
This spacious park is a must-see in Riga if weather is on your side, because it's filled with sculptures, tranquil waterfalls, and beautiful flowers come Spring time.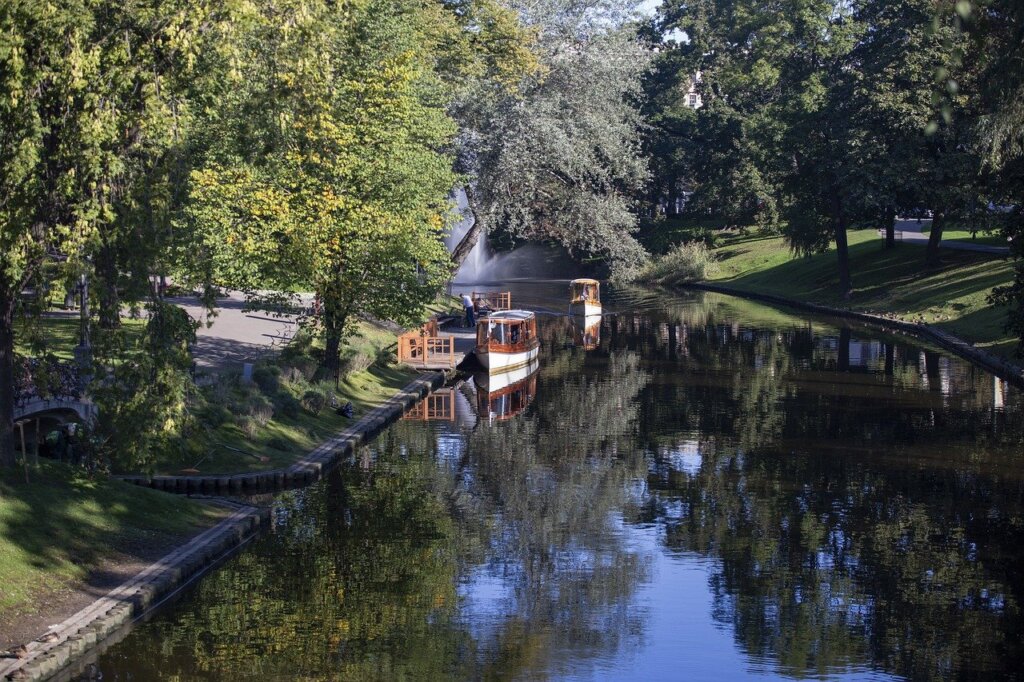 Admire Riga's Freedom Monument
This central landmark of Riga is located near Bastejkalns Park, and stands as a monument dedicated to soldiers who lost their lives during the Latvian War of Independence.
This towering monument is just under 43m tall, and serves as a symbol for Latvia's freedom and independence.
Fun fact: This monument was funded 100% from donations made by the public.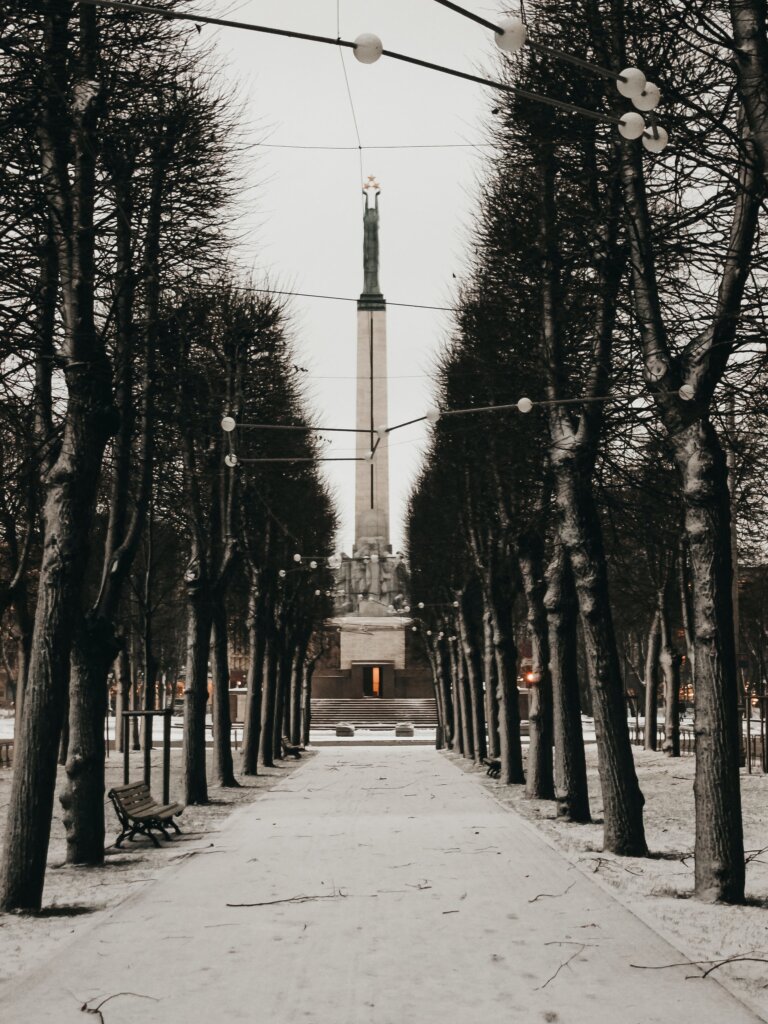 Go church hopping
I've already talked about St Peter Church in Riga and its splendid view, but the city is actually full of wonderfully beautiful churches to see.
During my walk for example, I passed by the Nativity of Christ Cathedral, a Neo-Byzantine beauty known for its icons.
There's of course also Riga Cathedral, whose foundation stone was laid all the way back in the 13th century, making it the oldest religious site in the entire country,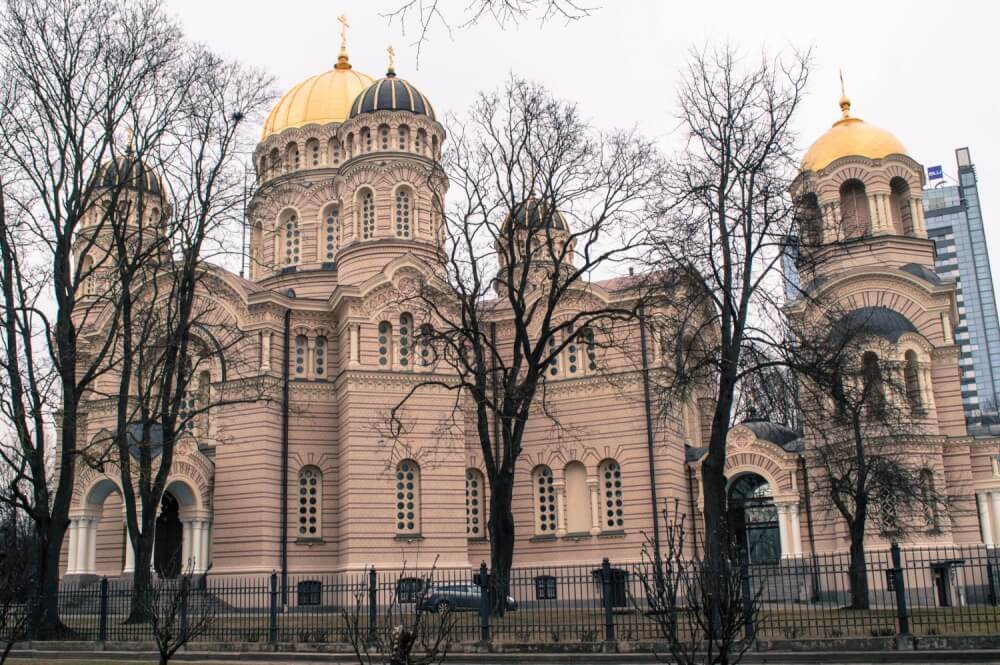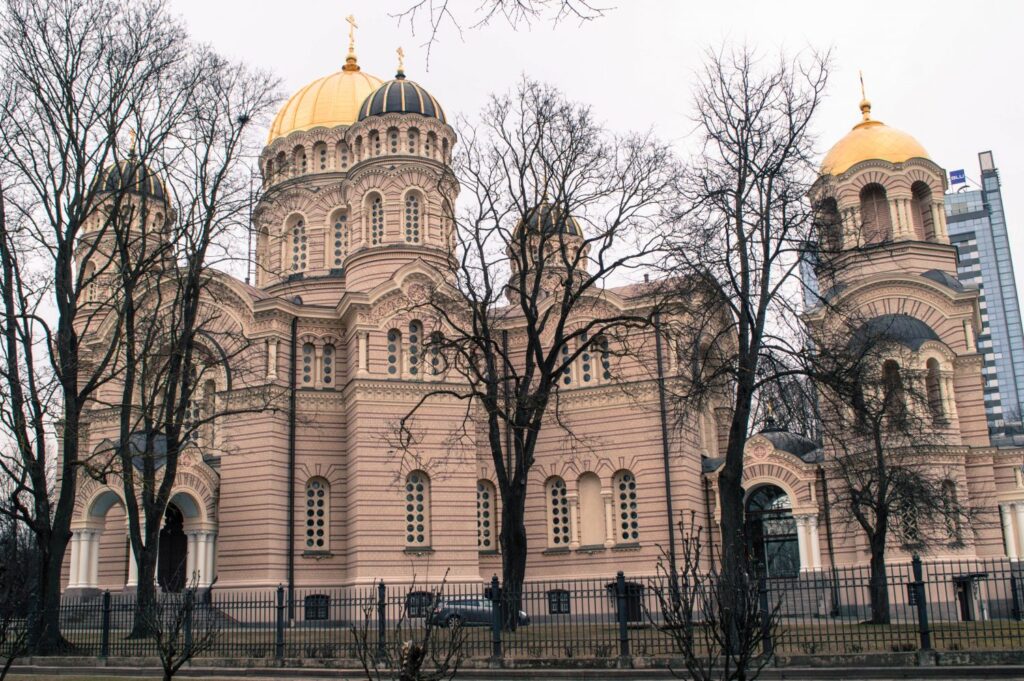 Head to a unique museum
Unfortunately, my meagre one day in Riga didn't allow me time to dive into Riga's unique museum scene…
But you should definitely know that one of the top things to do in Riga is to visit one of its many museums! Some of them are so quirky and fun.
Here are a few examples of unique museums you'll find in Riga:
The World of Hat – a museum dedicated to… hats
The Corner House – the former KGB headquarters that now houses a museum about this dark chapter of Riga's history
Art Nouveau Museum – dedicated of course to Riga's favourite architectual style
Visit the Awesome National Library of Latvia
Again, I didn't make it to this amazing architectural marvel, but I thought my list of things to do in Riga would be missing without it… so if you're headed to Riga, please go on my behalf and nerd out at the epic-ness of it all.
Yes, Latvia's National Library is shaped like a modern mountain. And yes, you can visit it for yourself!
This building is a relatively new addition to Riga's varied cityscape – opening its doors in 2014. Today, you can book a tour or simply get a visitor's pass.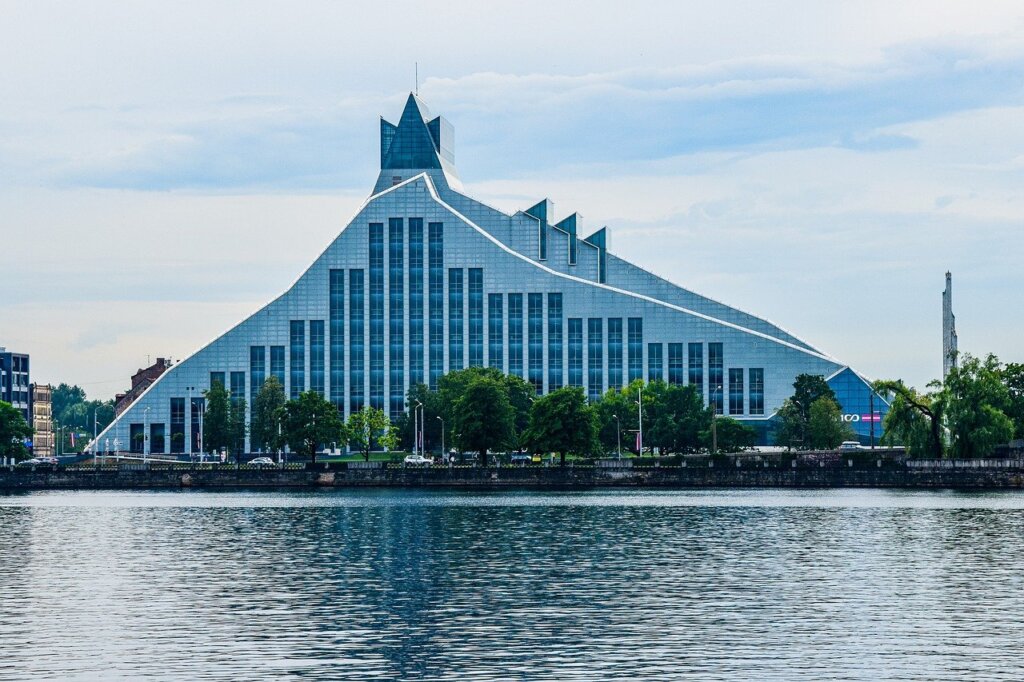 Final Tips for a Long Layover in Riga
Last but not least, I want to leave you with some final tips in case you're reading this with a long layover in Riga planned, just like I did.
Do head into town, even if you only have a few hours
The Riga airport has the extra convenient perk of being a short 30 minutes away from the Old Town via public transport.
This means that even if your layover is short, you can squeeze in a quick visit to Riga's very beautiful historic centre, which is easily explored by foot in a few hours, with plenty of spots to eat. Sure beats rotting away at the airport, right?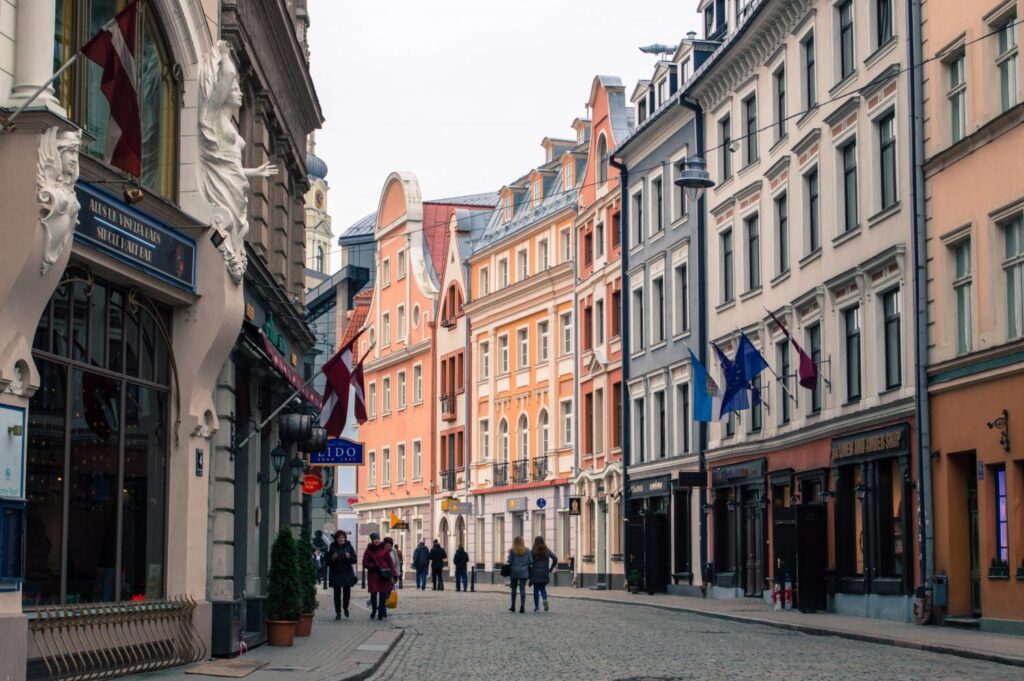 If your layover is overnight, do find a place to stay
When your next flight is early the next morning, it may be tempting to forgo a hotel and just sleep at the airport.
While this could be a good way to save a few euros, it's important to note that hotels and hostels in Latvia are scores cheaper than most parts of Europe, so you can easily have a comfortable night without breaking the bank.
I was kindly hosted by the Bellevue Park Hotel Riga, which was only about 25 minutes from the airport by bus, and 5 minutes from the city centre by tram.
My stay was very comfortable and the location was great! I would definitely recommend it if you ever need a place to stay in Riga.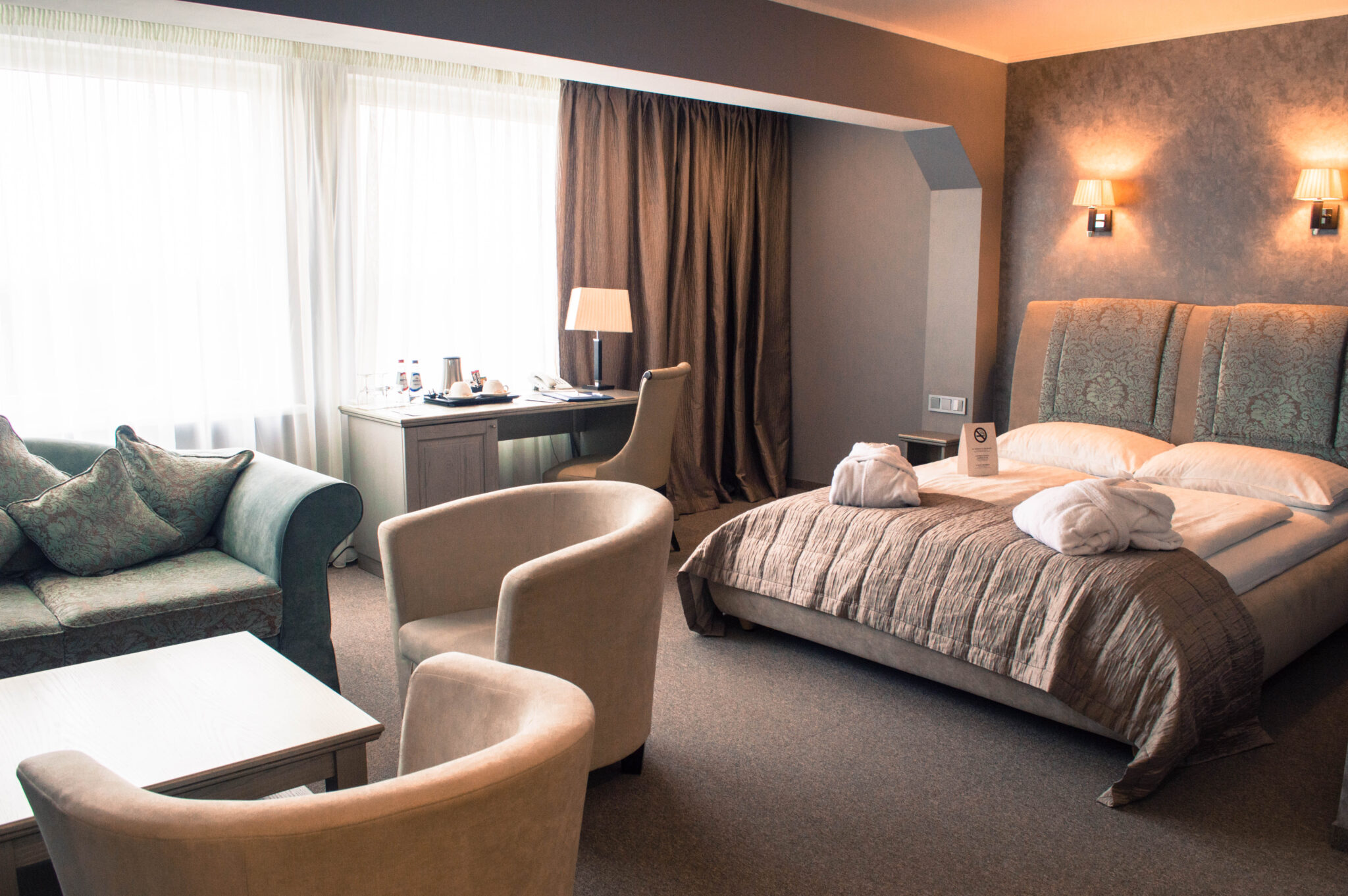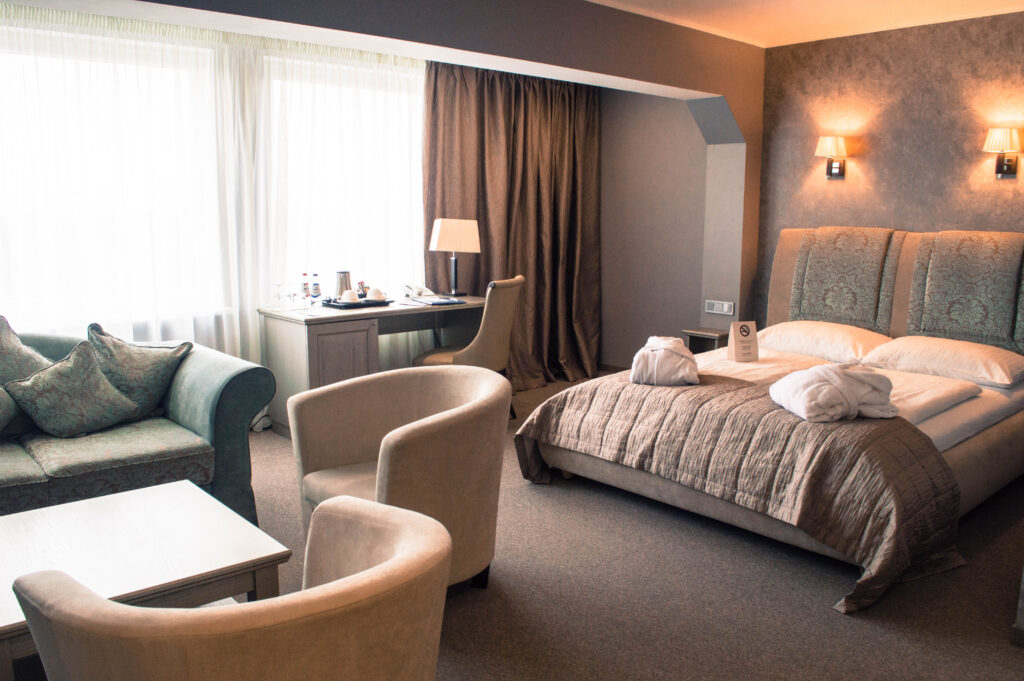 Do your research in advance and prioritize where you want to go
Having a limited amount of time to explore means you shouldn't waste a single second!
Don't spend your precious minutes deciding what to do once you get there… be sure to plan in advance. If you're reading this, I assume you're off to a good start.
There's plenty of cool things to see and do in Riga, so choose a few and plan accordingly.
To help guide your way, pick up a map from the Tourist Information Centre in the middle of the Old Town.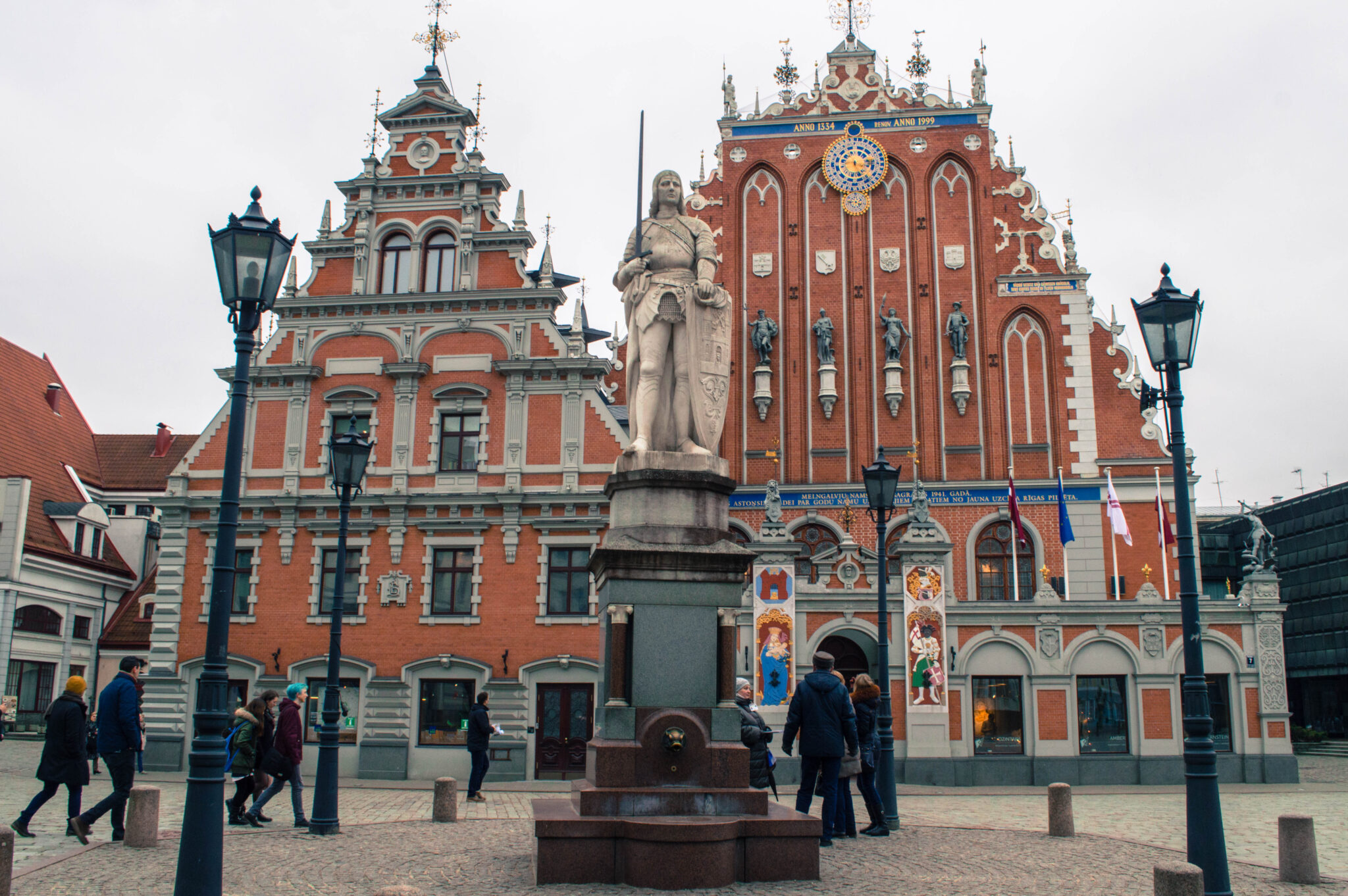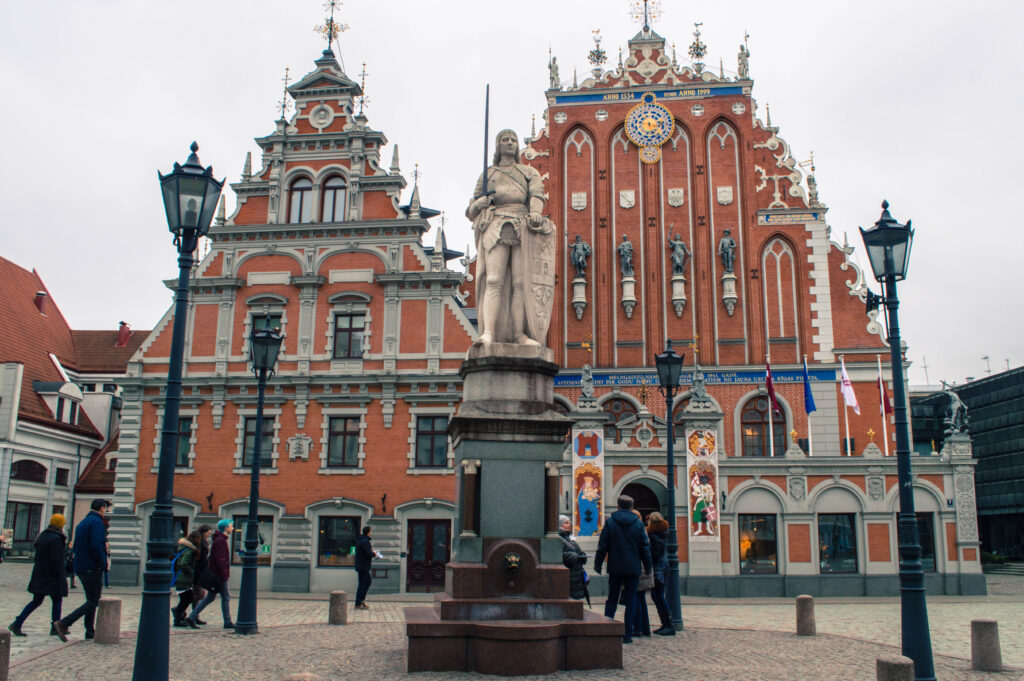 Don't be unrealistic and try to do too much
Too many people fall into the trap of sightseeing themselves to death.
If you're barreling through a to-do list just to say you've 'seen the city', stop yourself because that kind of mentality can easily kill your enjoyment.
When it comes to layovers, your time is limited, so if you try to cram too many activities into your stay, then you'll quickly feel rushed.
Stick to a reasonable itinerary and allow yourself plenty of flex-time to get back to the airport.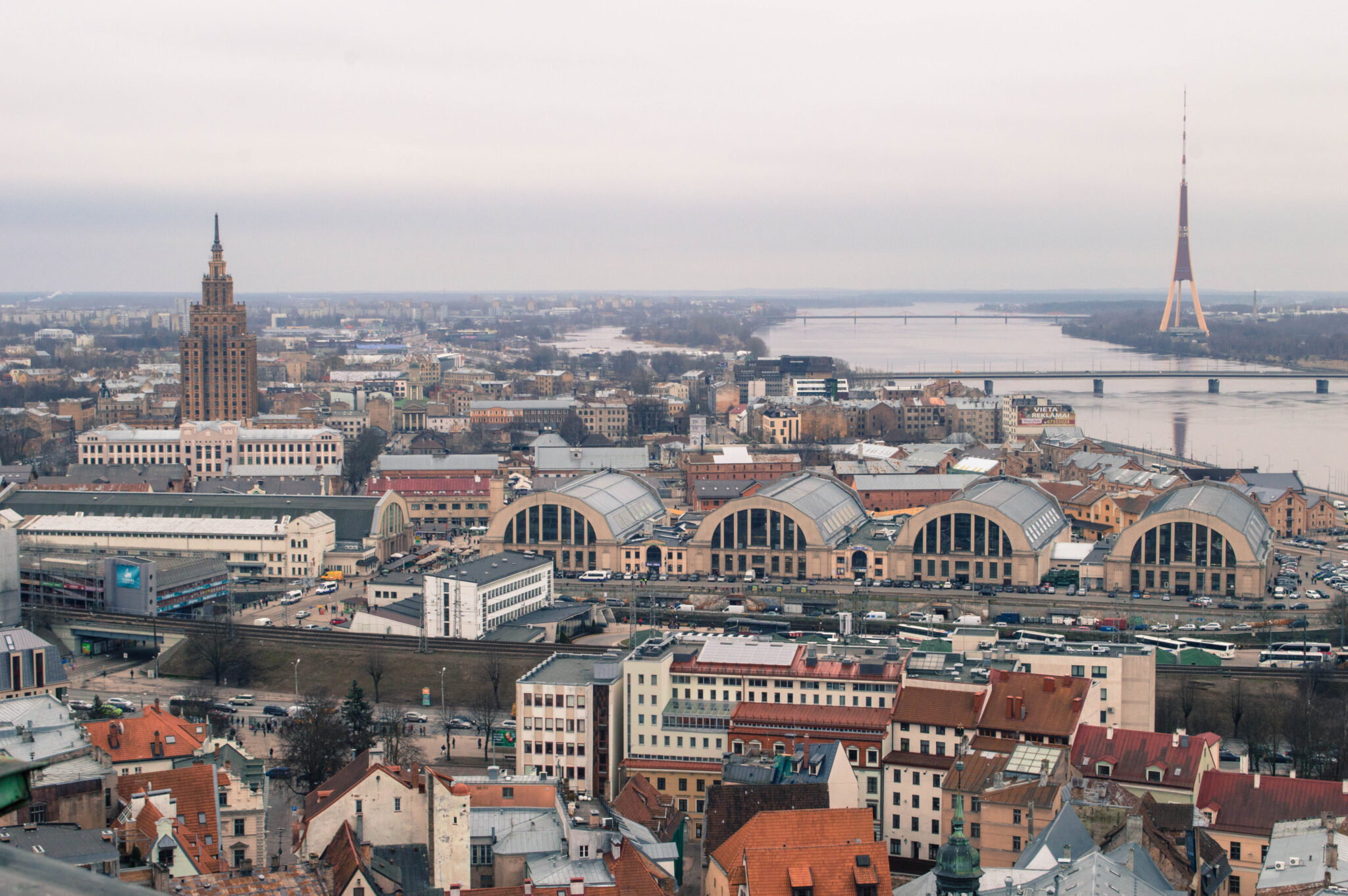 I hope you enjoyed this roundup of what to do in Riga!
Let me know in the comments if I've missed any of your favourite Riga must-dos.
---
Watch my most popular YouTube video this week:
---