*FYI - this post may contain affiliate links, which means we earn a commission at no extra cost to you if you purchase from them. Check out our Privacy Policy and Disclosure. for more info.
There are many words I could use to describe Belgian city of Bruges: medieval, romantic, historical, incredwaffle, stupe-frying, you name it…
However, secret would never be one.
You see, the historic storybook beauty of this city has sent eager visitors here in droves, waddling through the beautiful street in search of all the postcard photo opps their SD cards can handle, tracing the steps of Colin Farrell's cult classic In Bruges along the way. This outstanding popularity of course has its downsides – with sweltering crowds clustered around the main sights during all hours of the day.
But here's the good news: yes, even in a city as popular as Bruges, there are still hidden gems and secrets to be uncovered. In this post, I'll walk you through some of the amazing offbeat things to Bruges I discovered during my visit.
And PS: If you're still looking for a place to stay, you can check out my Bruges accommodation guide here.
Pay a visit to the 2be Beer Wall
Address: Wollestraat 53
I stumbled across this little gem by complete accident while prancing around on one of my photo walks. This tiny side street houses a beer shop at the very front, and a bar at the very end (with mandatory terrace seating of course). The real star of the show however is the decor, with a long glass case lining one side of the street, filled with a wide variety of perfectly arranged Belgian beers (and their matching glasses, naturally). An awesome little stop, and a must for beer lovers.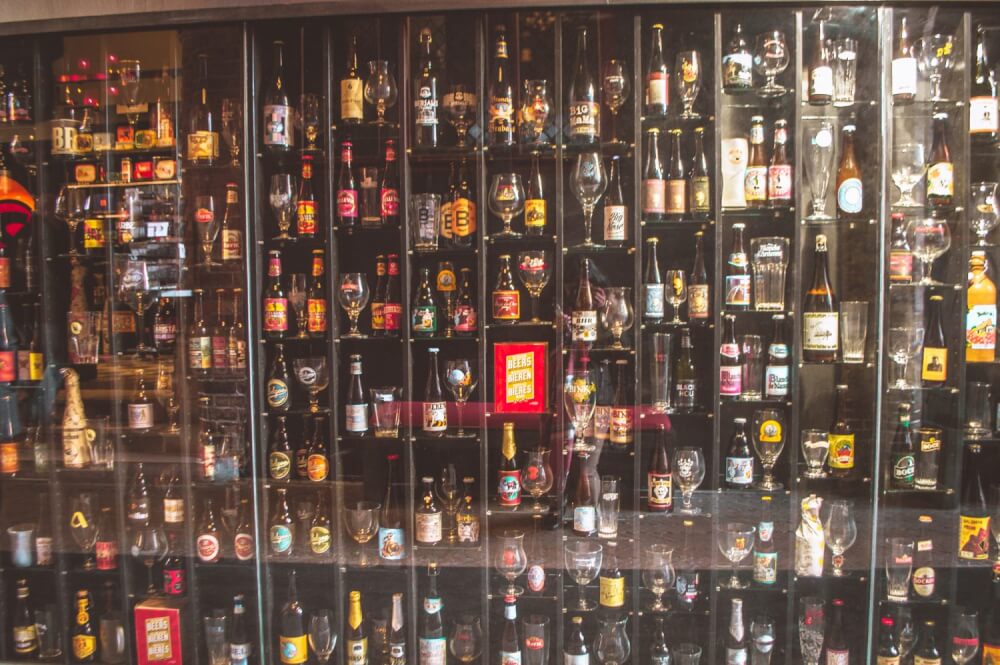 Take a stroll on Laangestraat
True to its storybook nature, Bruges is home to a wide range of cute boutiques touting artisan goods, antiques and just about anything you can think of. This of course makes for delightful shopping. My favourite street for this was Laangestraat, which leads to the Eastern part of town and is dotted with adorable storefronts and boutiques to rummage through, like Den Elder (Langestraat 84), a beautiful little bookstore filled with second-hand books and music, Lilola (Langestraat 47), a clothing boutique where you'll want one of everything, and Vie de Vue Antique Shop (on Hoogstraat 40, just one block of Laangestraat), whose coziness is the stuff of dreams.
PS: Don't forget to peep in through the window at Shoerecrafting (Langestraat 13), where master Luc Decuyper restores shoes with love and care. This is probably one of the most charming storefronts you'll ever come across.
Take a trip around the concert hall (Concertgebouw)
Address: Het Zand 34
Modern architecture isn't exactly the first thing people think of when it comes to things to do in Bruges, but your trip to this city isn't complete without at least a stop by the city's Concertgebouw, a massive and mega-modern relic from Bruges' stint as European capital of culture of 2002. This relatively young addition to the Bruges skyline is well worth a visit, with a full circuit tour (the Concertgebouw Circuit) that you can complete to get a feel for this impressive building and is collection of modern and sound art. PS: it also happens to be home to one of the best views in the entire city.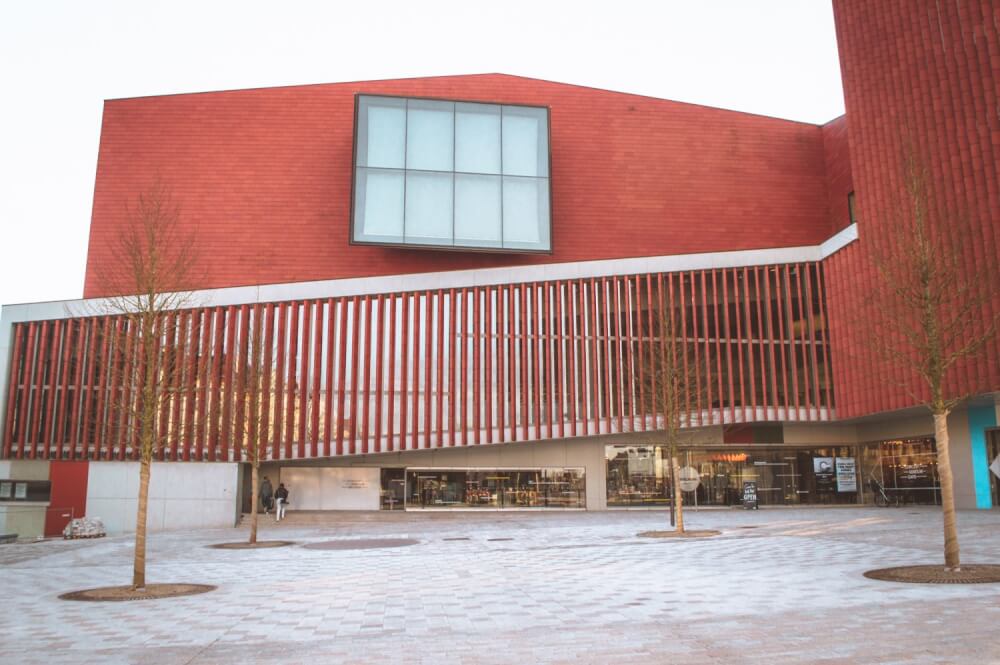 Learn about the city's 2 mile beer pipeline at De Halve Maan Brewery
Address: Walplein 26
Spanning back six generations is the Bruges institution of the De Halve Maan Brewery, famed for cooking up the city's beloved Brugse Zot beer. Naturally, a stop here is a must when you're in Bruges. You can grab some drinks and food at the Braisserie, but in my opinion, the tour is definitely one of the best things to do in Bruges. Not only was our tour guide hilarious, we also got our fair share of unique facts and history about the brewery, the oldest in the city.
And while this activity is not really off the beaten path, the viewpoint from the roof (a key part of the tour) truly is. If you're looking for a unique perspective over the city, you've found it.
PS: The tour is also a great way to learn more about the unique (and world famous) "beer pipeline" that connects the brewery to its bottling plant, a project partially funded via crowdsourcing. This unassuming little pipeline moves 6000L of beer each hour, but sadly, there's way to tap it…. (or so they say)
Grab a drink somewhere unique
Of course, one of the best things to do in Bruges is enjoy the beer. Typically this is done on the countless terraces and patios scattered around the city, or in some well-known hotspots. For instance, travelers near and far will praise the wonders of Le Trappiste, a friendly Bruges institution renowned for its atmospheric and cozy vibes. But, if you're looking for somewhere a little "different", why not choose a more unique watering hole that will be just as memorable as the beer itself?
If you fancy…
Drinking in an antique shop –  Check out Beers Yesterday's World (Wijngaardstraat 6), a cozy and charming bar set in an antique shop (where yes, you can buy the goods!)
Something macabre – Bizarre, quirky and vampiresque are just a few of the adjectives frequently used to describe the gothic haven of Retsin's Lucifernum (Twijnstraat 6), where strange oddities adorn every wall and spook visitors as they sip their beers.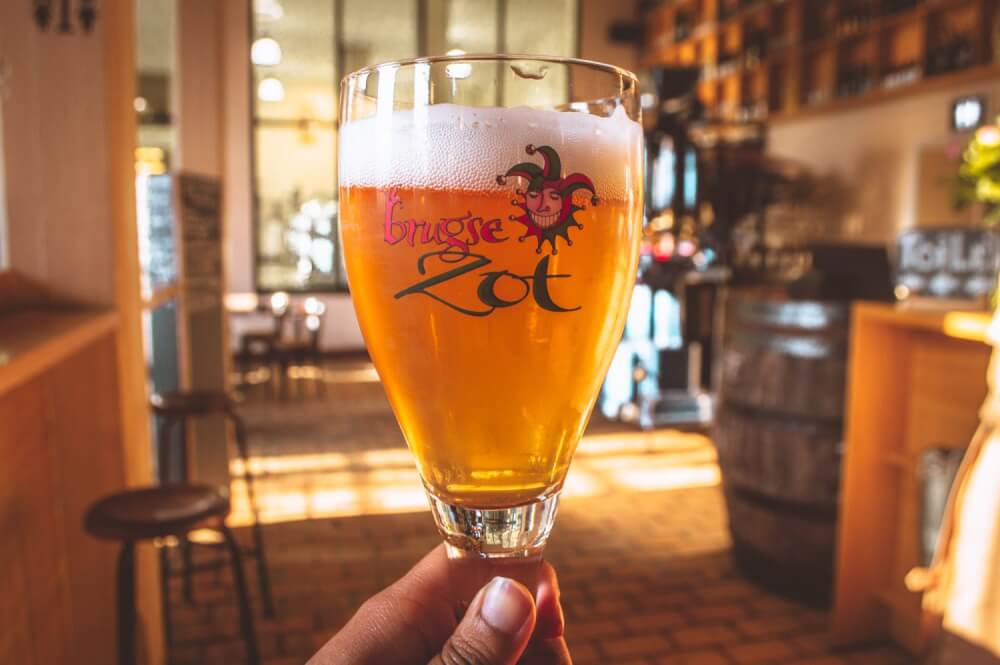 Check out the wide scope of unique shops handmade products made with love in Bruges
Craft has always been a big theme at the heart of Bruge's culture, but these days, the city is embracing the idea of modern craftsmanship and #LocalLove more than ever. If it's shopping you're keen to do, skip the over-commercialized tourist shops touting magnets and packaged chocolates, and head instead to the wide variety of specialty shops scattered around the city, where products are handmade with care and that special little ingredient – love 😉
You can find a full list of awesome shops and opening hours here.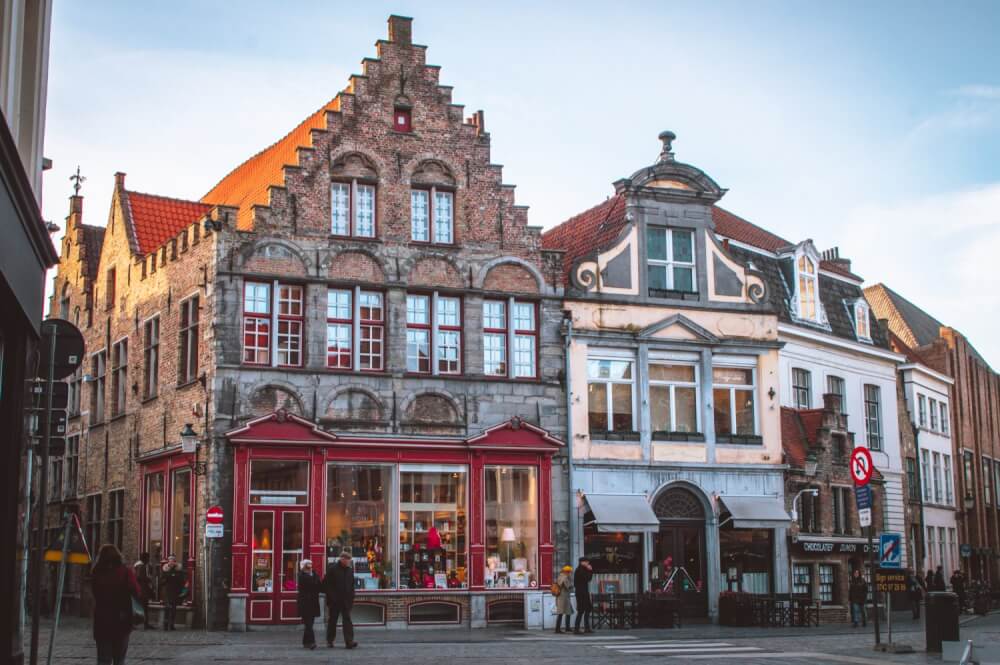 ---
They also offer the easiest way for beginners to install WordPress in one click.
Discover a quirky and unique museum
While many museum lovers will flock to Bruges to see the iconic works of the Flemish Primitives, Bruges has many more museums to offer beyond its famous Groenige Museum. In fact, the city is home to over a dozen museums covering a wide range of topics, including some of the city's most popular vices. If you're in need of an indoor stop to hide from the rain (or are a museum addict like me), here are some quirky museums to take note of:
ChocoStory – really interesting collection of items and exhibits that walk you through the history of chocolate. Mostly meant for kids, but I had a good time too (surprise), especially with the sheer amount of "all you can eat" samples 😉 The visit ends with a fun praline making demonstration too where of course, you get to enjoy one on the house afterwards. Check out tickets online here.
Lumina Domestica – AKA the lamp museum, home to a staggering collection of 6000+ antiques and lamps chronicling the history of indoor lighting. If you're looking for something truly quirky and offbeat, this is it. I was the only one in the museum (which felt a bit eerie given some of the lifelike sculptures and displays!) but the lamps were very cool to look at. Housed in the same building as ChocoStory.
Frietmuseum – yes, a museum dedicated to fries! Fight off the tantalizing smell of freshly made fries coming from the basement café as you walk through informative displays all dedicated to the precious tater. NOTE: This museum is best for kids and those with a genuine and intense appreciation for potatoes! Check out tickets online here.
If you're really a museum fiend, here are a few others I've heard great things about:
Bruges Historium (you can buy a combo ticket to visit it along with the Groenige Museum here)
Admire the city's remaining windmills
Last but not least, if you're looking for a sliver of calm amidst the tourist bustle of Bruges, head to the outskirts of the city to discover some of Bruges' lost windmills, of which only 4 remain. You can see them all along the ramparts surrounding Bruges, but only Sint Janshuis Mill is open for visits.
Many recommend coming here by bike, but I have to say the walk to see them is also beautifully quiet – a perfect way to get acquainted with the beauty of Bruges (without the crowds) 😉
So I hope you enjoyed that guide on alternative things to do in Bruges! Bruges is a wonderful city and I'm positive you'll love it 😉 Let me know in the comments if you have any extra questions for me, or have local recommendations to offer for next time.
Enjoyed this post? Save it on Pinterest so you can drool on it all over again later 😉
Want to travel smarter and more often?
Join over 80,000 followers who love what I have to say! Enter your email here & you'll gain instant access to my special VIP zone, featuring freebies like checklists and printables... plus exclusive content, tips and updates!
---
Watch my latest video:
---