*FYI - this post may contain affiliate links, which means we earn a commission at no extra cost to you if you purchase from them. Also, as an Amazon Associate I earn from qualifying purchases. Check out our Privacy Policy and Disclosure. for more info.
I think it's time to admit the truth, guys… I'm beyond obsessed with England.
After all, as a little girl growing up in Canada, my daily routine consisted of practicing Harry Potter spells, jamming out to the Beatles and dreaming of (one day) marrying into the royal family…
And while I've grown older and wiser, (with more realistic goals), my fascination with England has never really ceased. From admiring the country in books and film to exploring its beauty for myself, I'm officially more England-obsessed than ever.
Especially when last month, I had the freedom to explore England by train with BritRail, I realized just how many overlooked destinations there are in this amazing country. Most visitors will flock to London, but today we're going to dig beyond the capital, from dramatically rugged coastlines to Hogwarts-esque architectural magic. So, if you're seeking inspiration for your next trip, here are some of the most beautiful places in England I've visited so far, plus a few that I have eagerly on my list.
PS: I know I'm still missing plenty of amazing destinations! Let me know in the comments what spots in England I should check out on my next trip.
Save this post on Pinterest for later: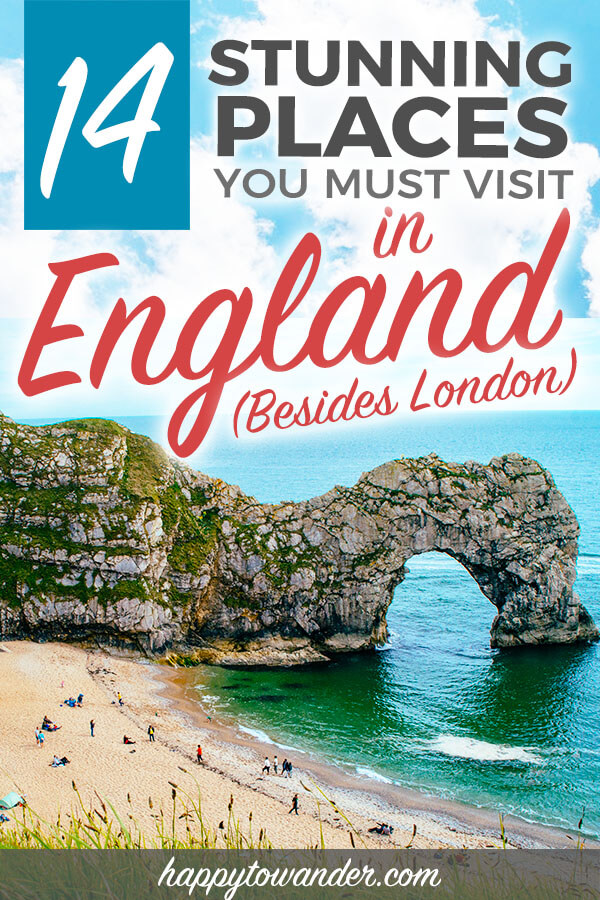 BEAUTIFUL PLACES IN ENGLAND MAP
Here are all the spots below plotted on a map for your perusal:
Stunningly Beautiful Places to Visit in England (Besides London)
England is filled top to bottom with amazing places to explore. Here are a few of my favourites…
1. The Cotswolds
With rolling green hills and charmingly sleepy villages, the Cotswolds are often thought to represent English quaintness at its best. And yes, having road tripped around this area twice now, I can confirm that it is every bit as lovely and wonderful as the photos suggest.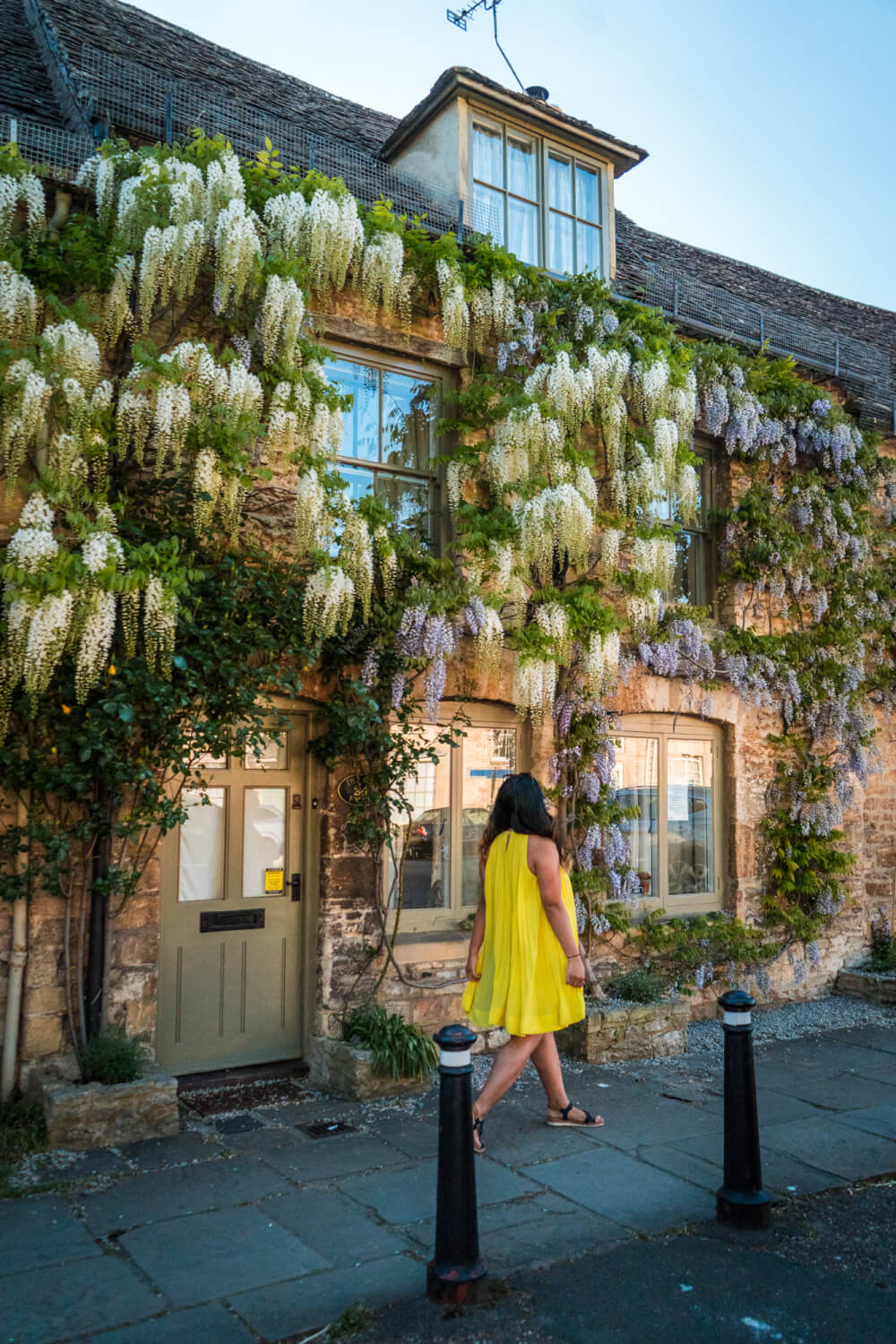 There's so much the Cotswolds have to offer, whether it's village hopping, antique shopping or nursing a pint or ten in some mega-cozy pubs, so if it's loveliness on steroids you're after, be sure to visit the Cotswolds! For extra inspo, click here for my roundup of the best Cotswold villages and towns to visit.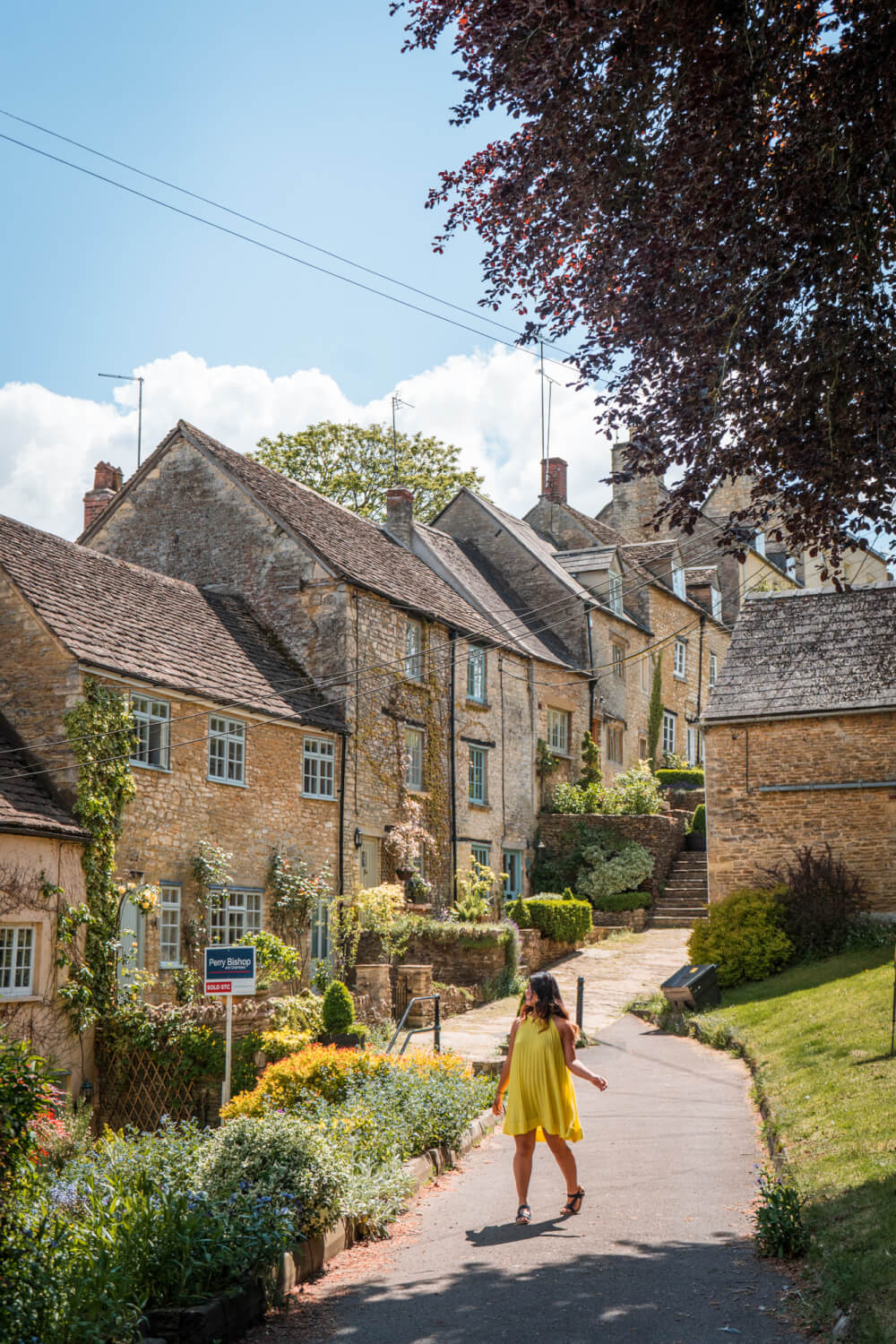 2. Bath
Ask anyone about the most beautiful cities in England, and odds are, you'll be hearing Bath again and again. Combining a postcard-perfect appeal with unique attractions like a stunning Abbey and historic Roman Baths, this Somerset gem is bar none one of the most beautiful places in the UK.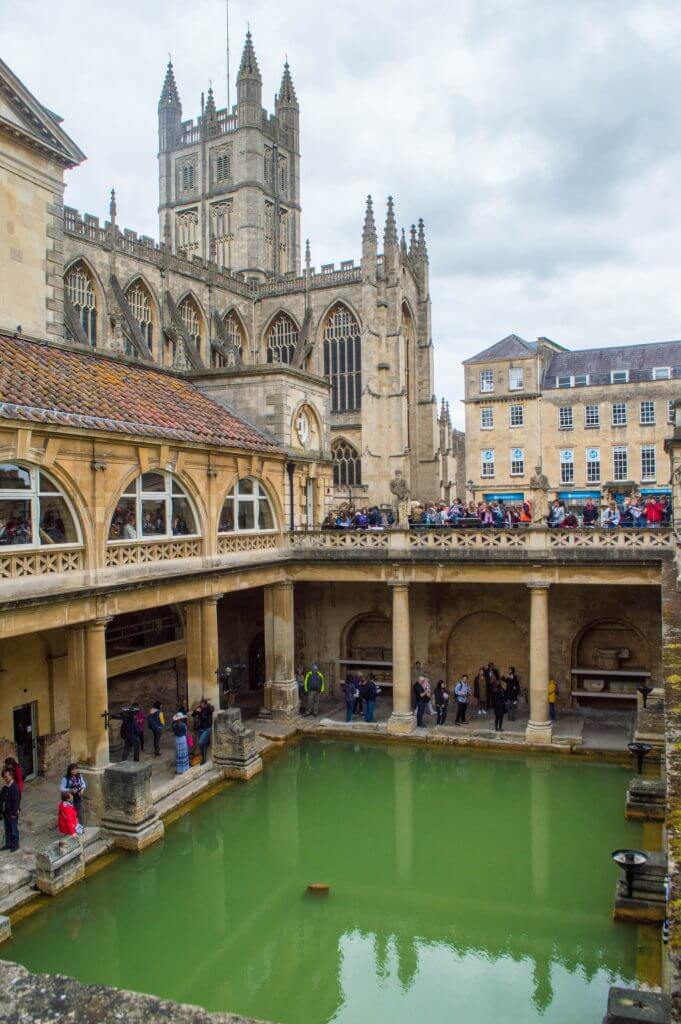 And whether it's indulging in a world-famous Sally Lunn bun, or soaking in a day of pampering at Thermae Bath Spa, one thing's for sure: Bath is a city you need on your bucket list. Click here for my Bath itinerary for a taste of what this city has to offer!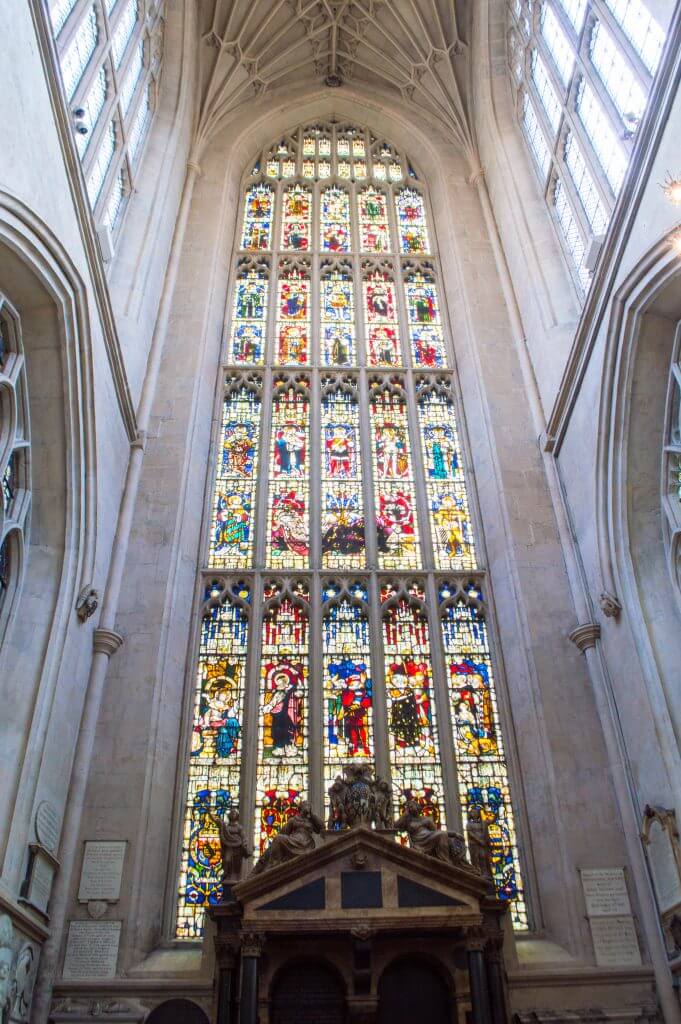 3. Cornwall
Venture to the Westernmost point of the country and you'll be questioning whether or not you're still in England. The turquoise blue waters of this unique peninsula make it an easy doppleganger for paradise destinations like Southern France or Italy.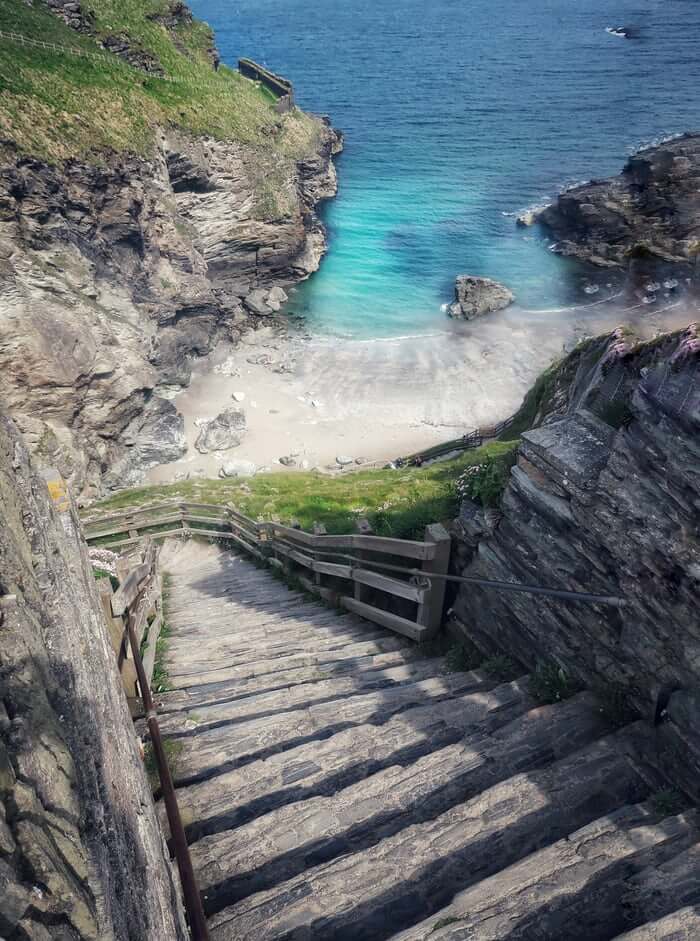 In Cornwall, you'll find a bit of everything, from white sand beaches and rugged cliffs to quaint fishing villages and historic ruins. If you're feeling adventurous, why not try your hand at surfing (and fail miserably like I did) or as a safer bet, tuck into some of the freshest seafood the UK has to offer.
PS: You have not lived life until you've tasted the glory of a fresh Cornish pasty. Packing tip – don't forget your stretchy pants.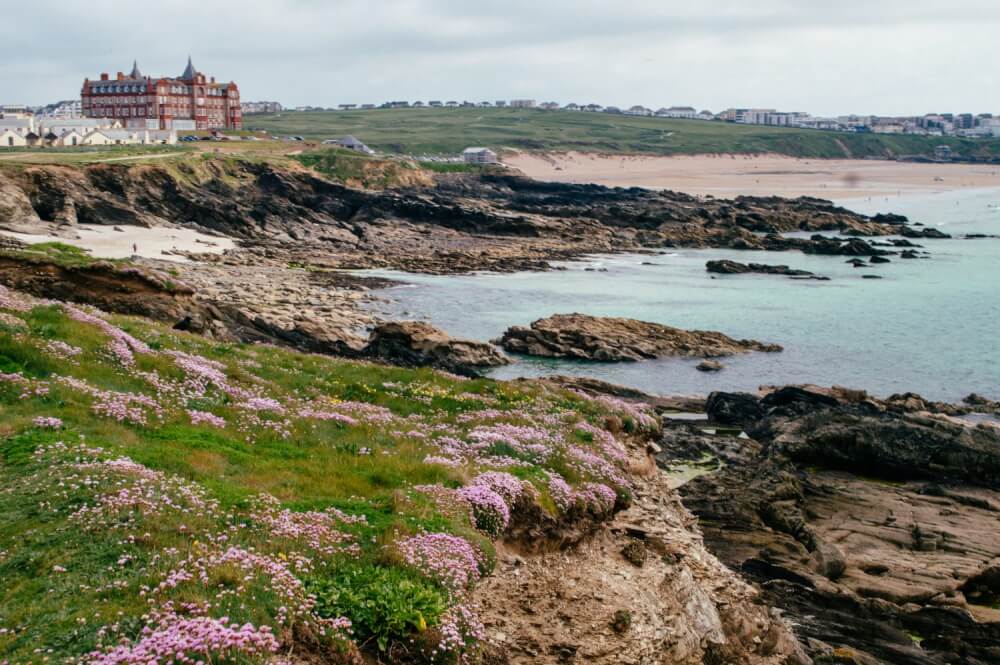 4. The Jurassic Coast
This 95 mile stretch along Southern England (from East Devon to Dorset) is considered one of the most picturesque places in the UK… a fact that's impossible to argue once you've seen it.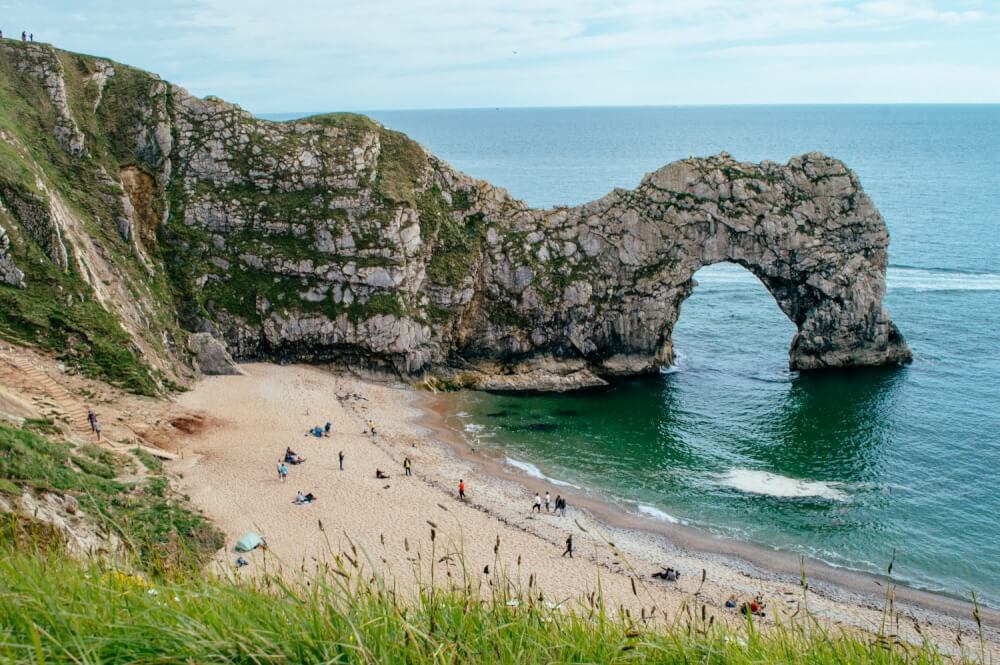 With dozens of beautiful towns and villages to explore (including one actually named 'Beer'), Jurassic Coast visitors are spoiled silly for choice. Unique rock formations and clear blue waters can be found all along this stunning coastline, but if you're truly crunched for time, don't miss the iconic Durdle Door in Dorset, a natural limestone arch that is just begging to be photographed.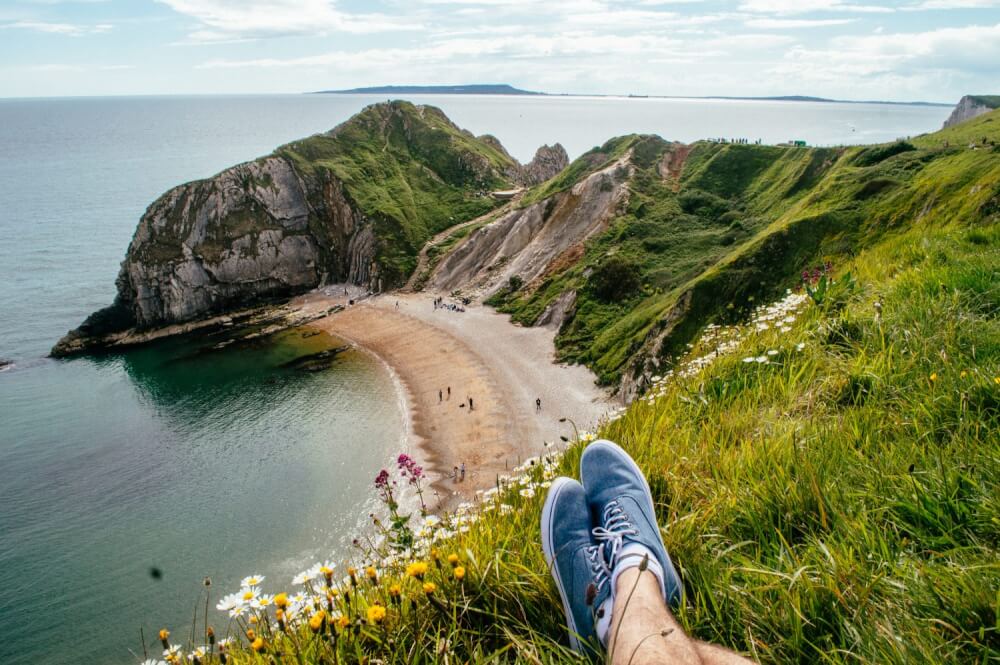 5. Liverpool
Contrary to popular belief, there is way more to this maritime marvel than its most famous export – the Beatles.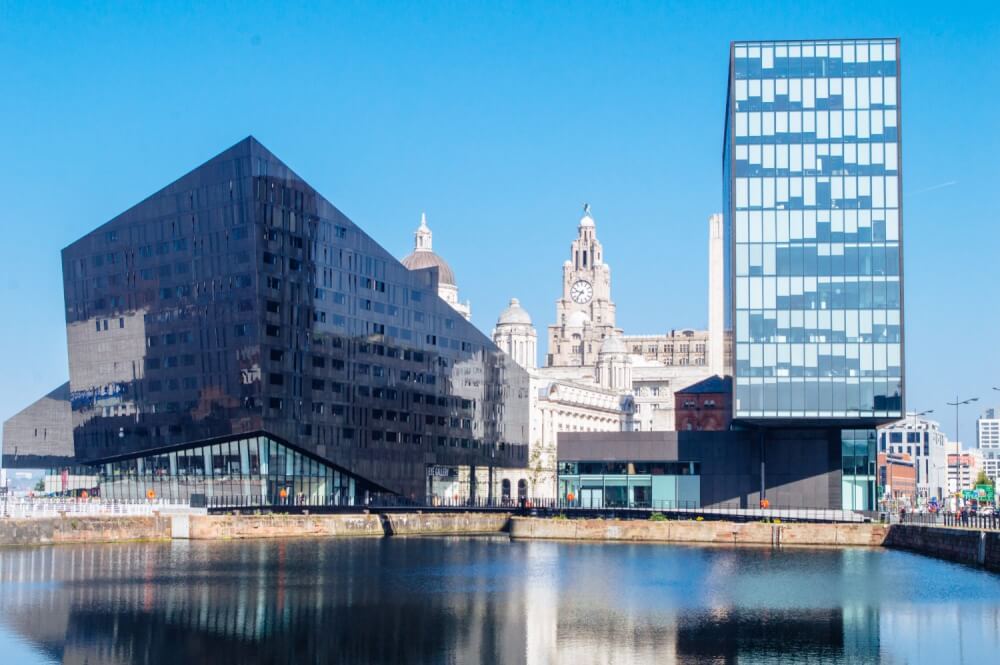 After visiting last month, Liverpool has quickly become one of my favourite cities in England. Besides plenty of world class museums and a vibrant international food scene, Liverpool is full of cool surprises at every turn, from the quirky Superlambanana mascot (yes, literally a lamb/banana hybrid) to architectural gems like this UFO-esque cathedral that (somehow) is even cooler on the inside!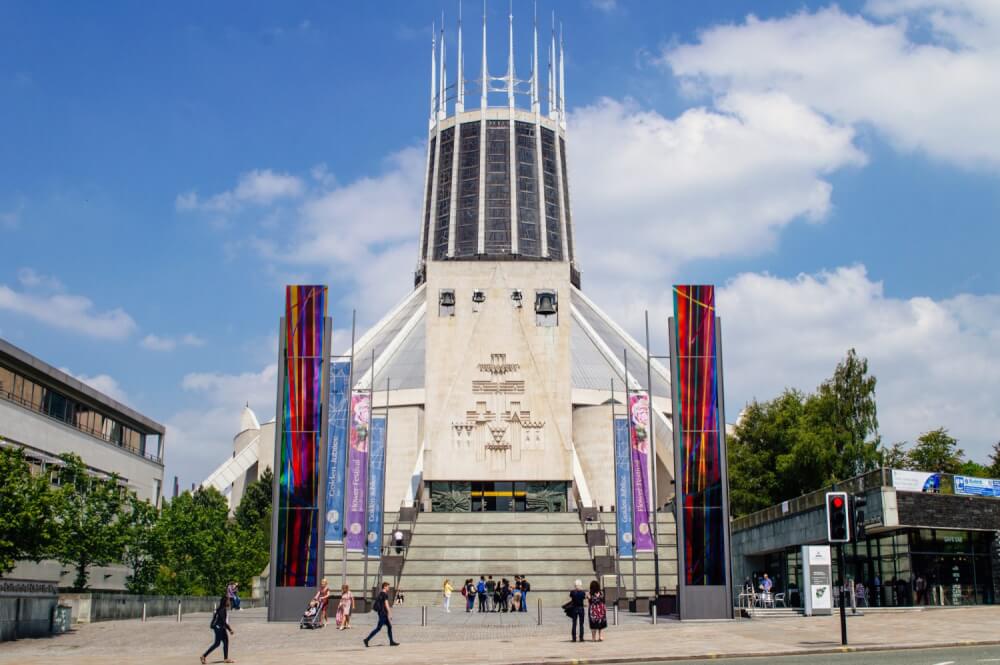 And for Fab Four fanatics, there are plenty of opportunities to run wild, from rocking out at the Cavern Club (where the Beatles played countless gigs) to retracing history at the Beatles Story Museum and Magical Mystery Tour. My fellow fangirls, this city will complete you.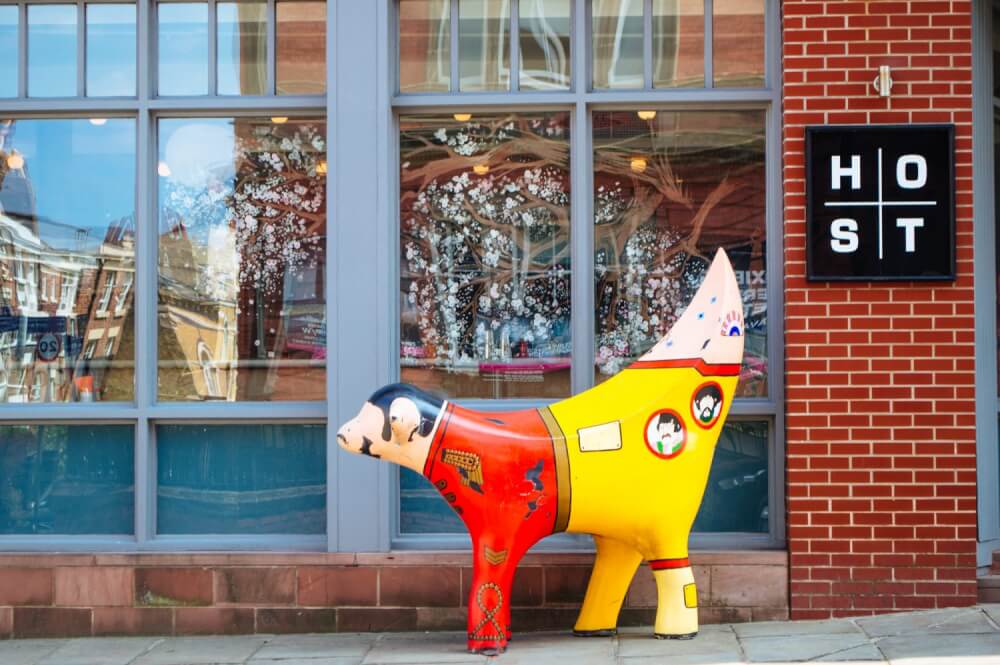 6. Oxford
Now, Oxford is likely a city that needs no introduction. Its reputable university makes it one of the most famous places in England, but besides an array of architecturally stunning colleges and buildings, this city is renowned for epic shopping opportunities (#RIPwallet), stunning green spaces and surprising little spots like Holywell Street, packed with pretty, cotton candy houses.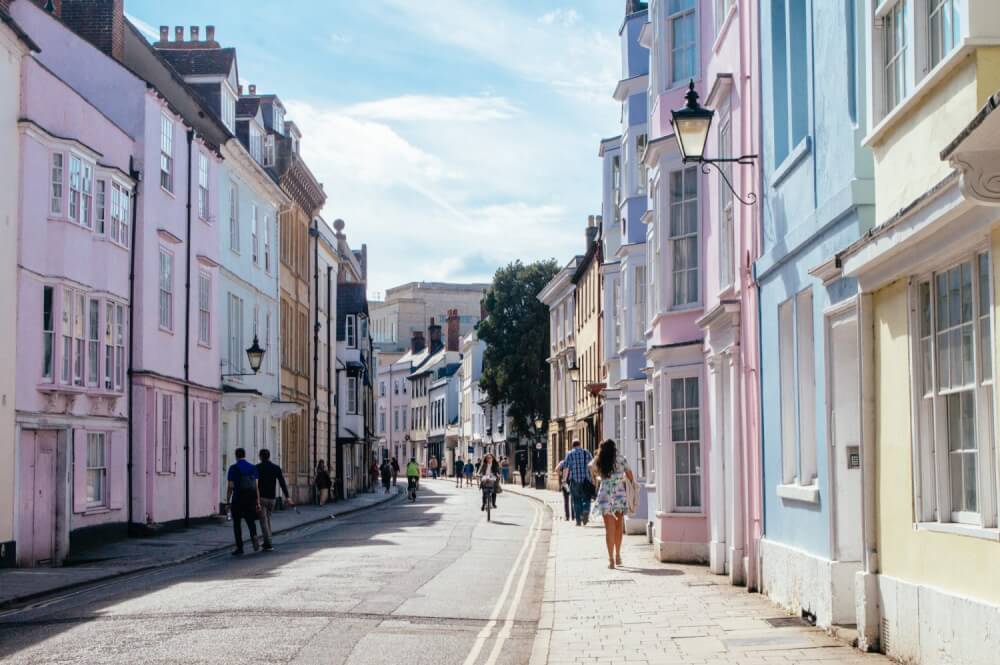 Don't miss famous sights like the Radcliffe Camera (FYI, NOT named after Daniel Radcliffe, as a fellow tourist assumed) and of course, take some time to lurk the grounds of famous Oxford colleges like Christ Church, which boasts a Great Hall ripped straight from the pages of Harry Potter. On that note, you can click here for a full list of Harry Potter filming locations around the UK if you're interested 😉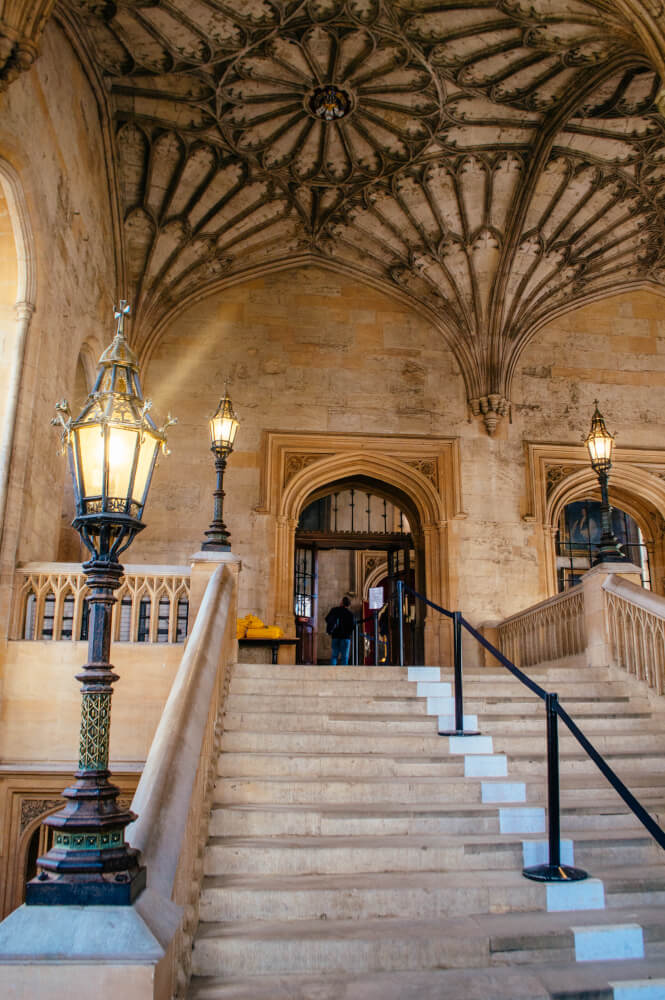 7. Brighton
Busy, buzzing and vibrant, Brighton is a seaside city packed with fun surprises. A visit to the pier is a touristy must, all the better if you combine it with shameless fair eats and some throwback arcade time.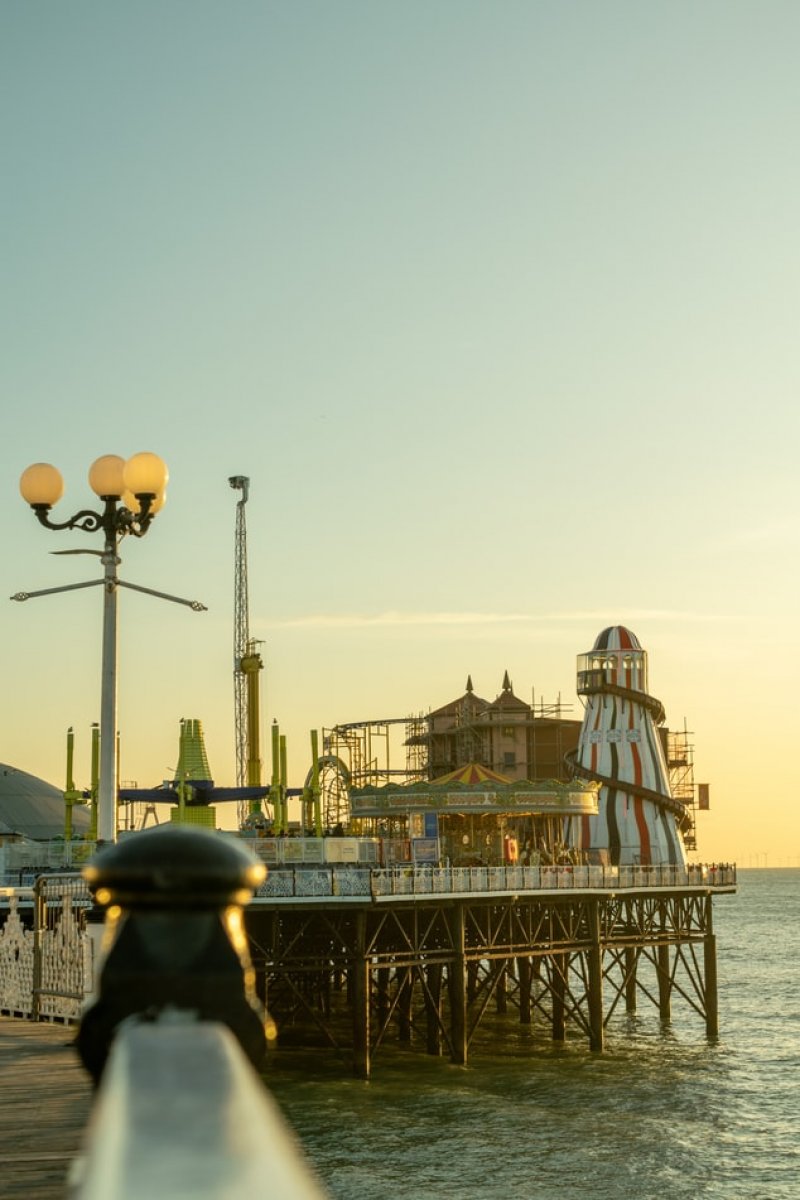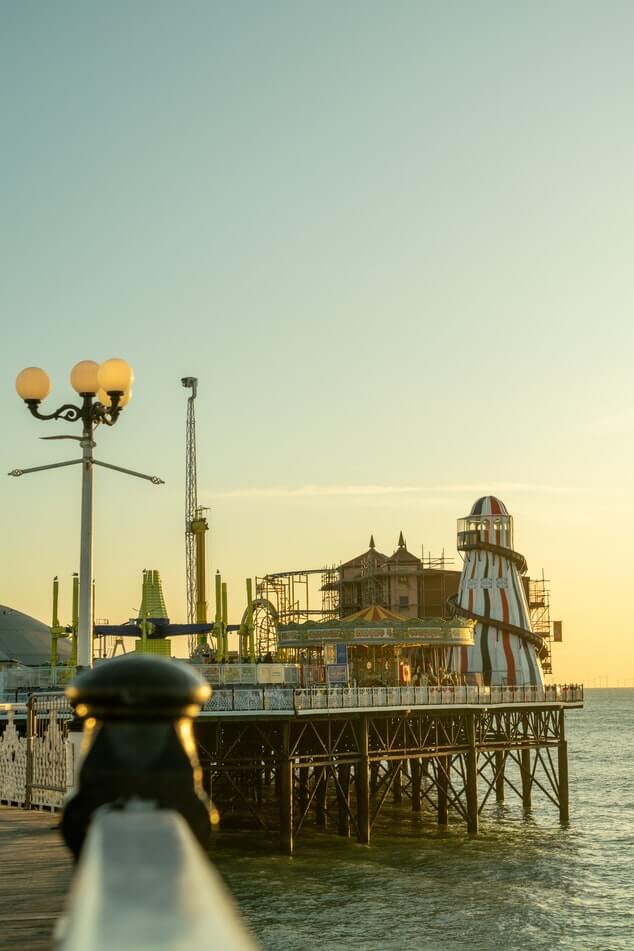 As for activities, when the temperamental weather allows, you can join the hordes of beachgoers in sunbathing bliss. Otherwise, spend your day hopping around quirky boutiques or the "wow worthy" Royal Pavilion, whose Indian-style architecture is an awesome, photogenic surprise.
Places Still on my England Bucket List
Of course, there's always more to see and my list is growing longer every second. If the English eye candy above wasn't sufficient, here are a few of the most beautiful places in England that I still have yet to visit.
8. York
I've been told repeatedly that this little city is a must see in England, not just for its epic Medieval charm but also its picturesque tangle of narrow streets, packed brick by brick with heritage and history. There's plenty of things to do in York for a first timer – it's where you'll find the largest medieval cathedral in Northern Europe (the York Minster), alongside a slew of interesting museums and of course, the picture perfect street known as "The Shambles", one of the country's most photographed.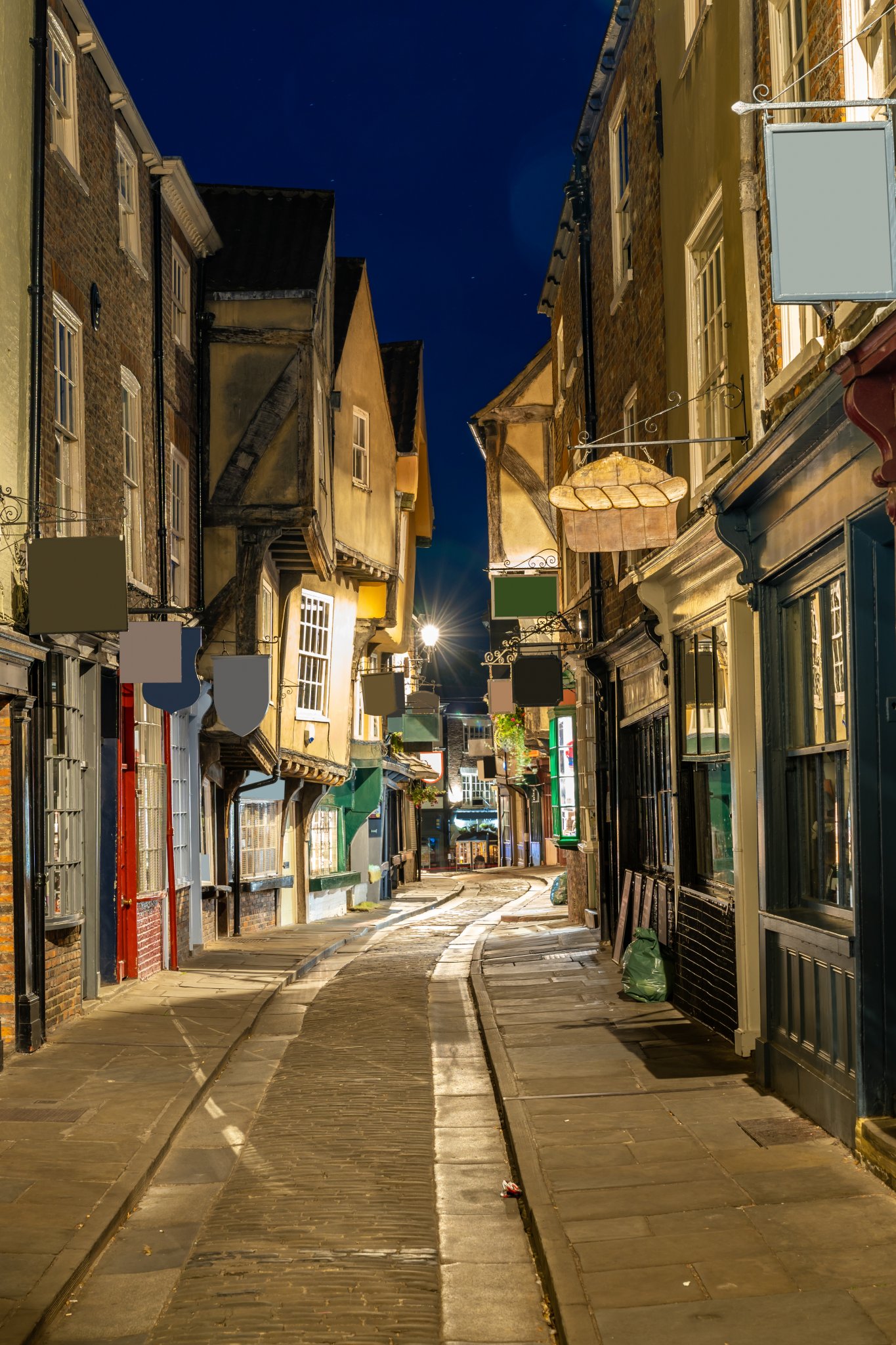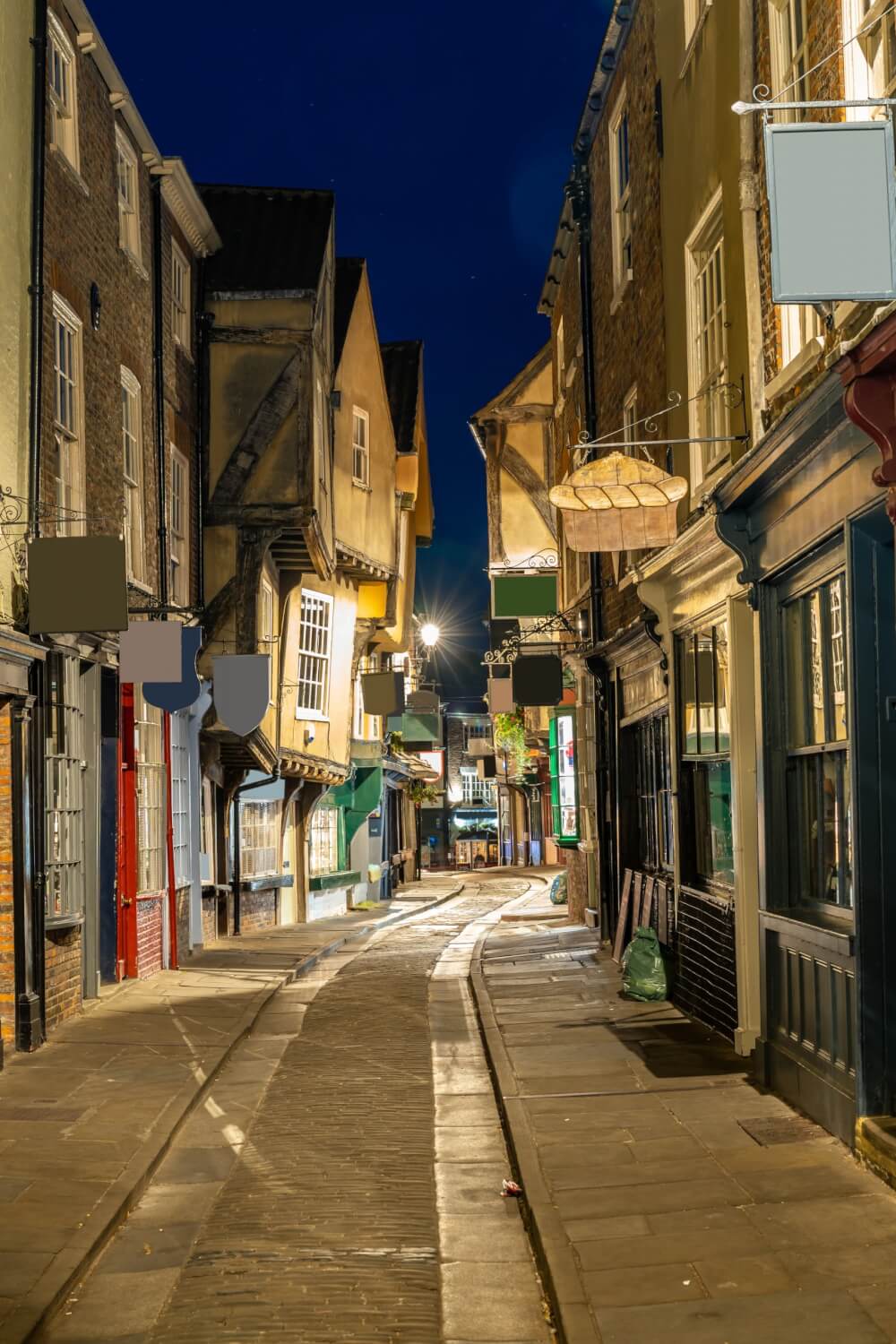 9. Cambridge
Having fallen in love with Oxford, it's only fair that I set my sights on its not-so-secret rival – Cambridge. Besides gorgeous churches and chapels, lush green spaces and impressive university grounds to lurk through, Cambridge is also home to a variety of cool museums and food.
Of course, while here, I would try my hand at punting… or more realistically, I'd sit elegantly in a boat as someone handsome did the work 😉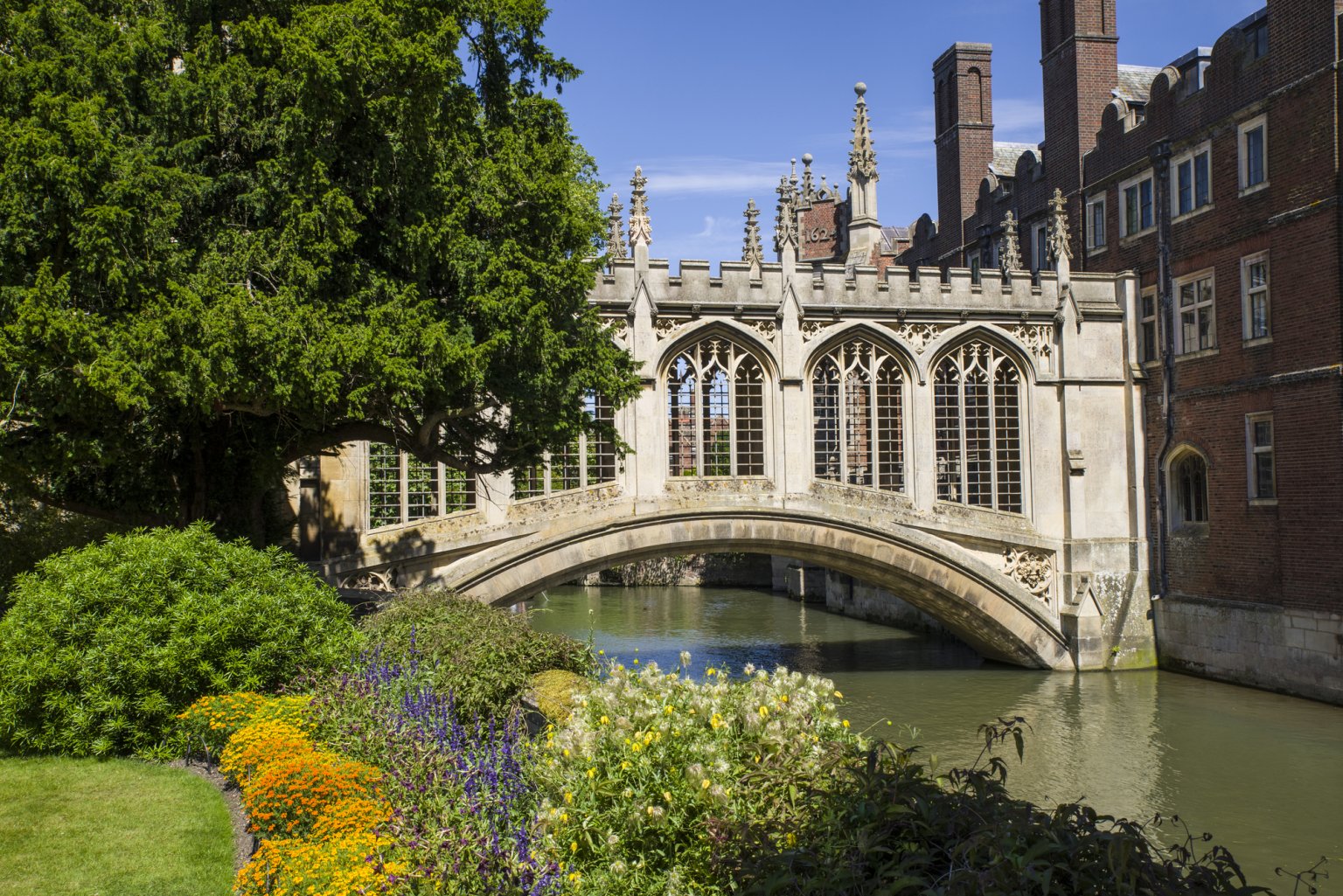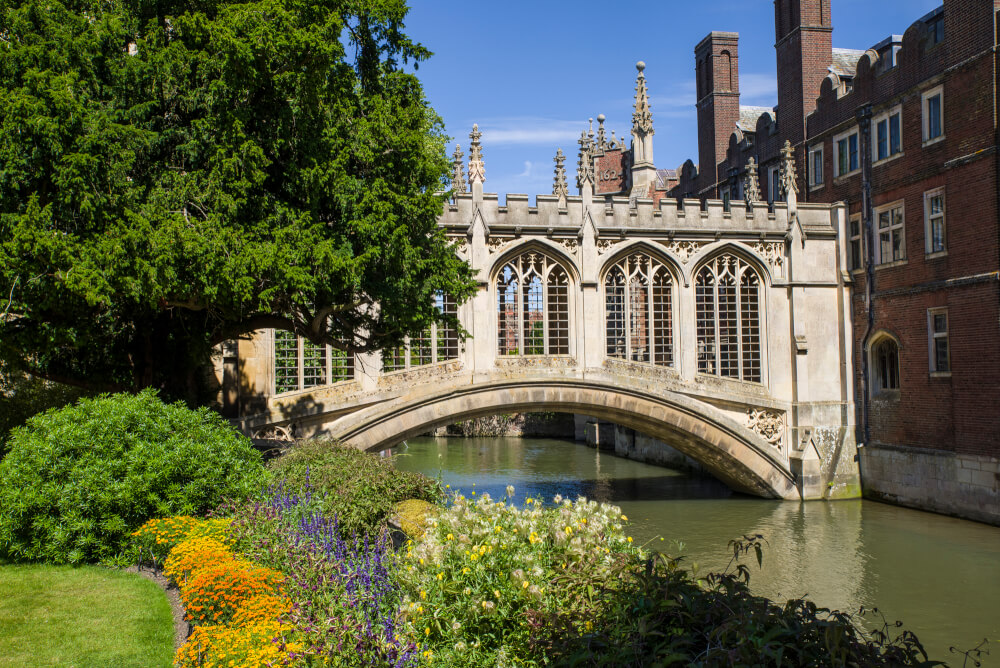 10. The Lake District
As a raging fangirl of dramatic landscapes and swoonworthy nature, it's no wonder that the Lake District is near the top of my England bucket list.
Often described as an epic playground for the adventurous, I would love to spend my days here hiking, kayaking and channeling my inner zen. Not a bad place to do it, wouldn't you say?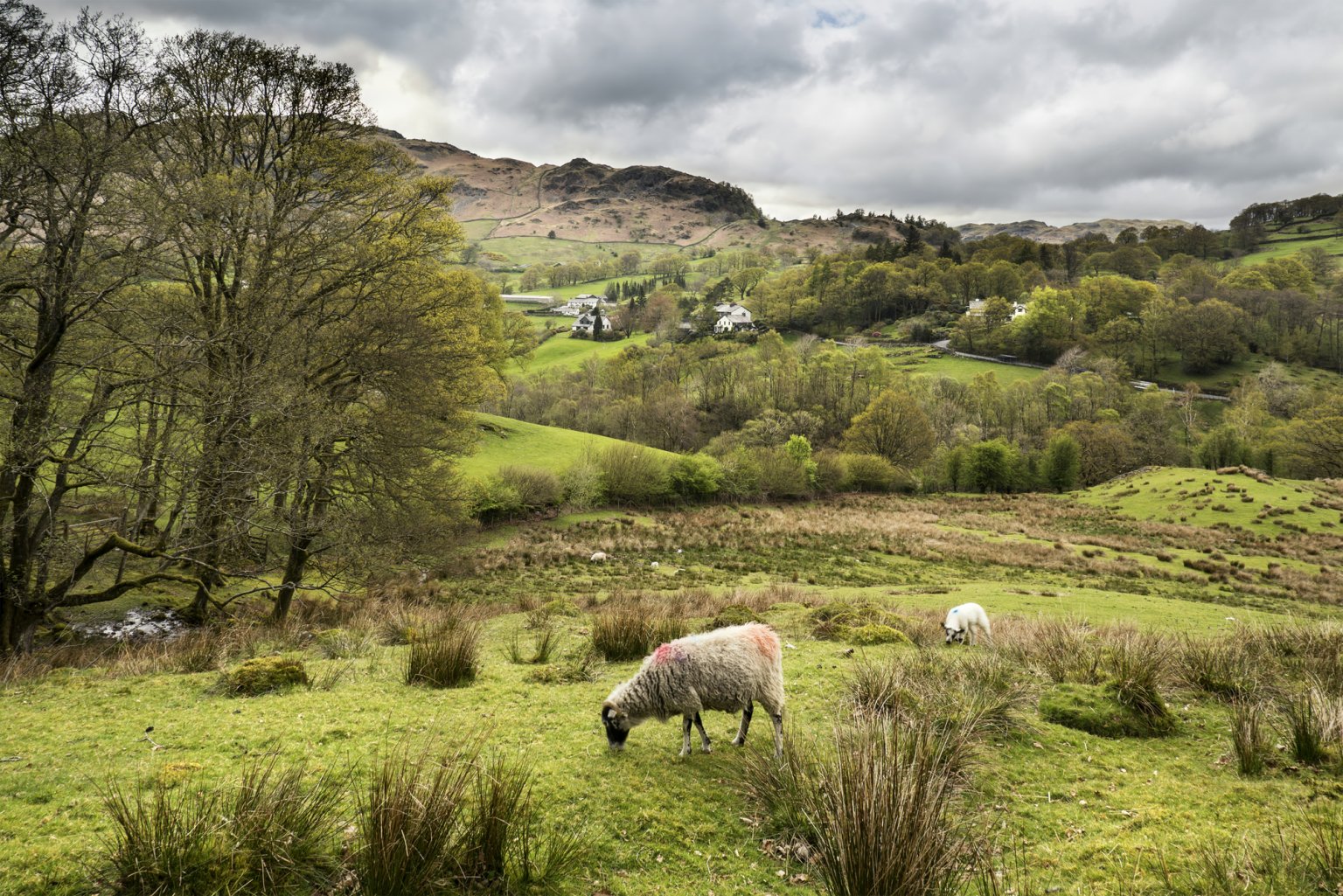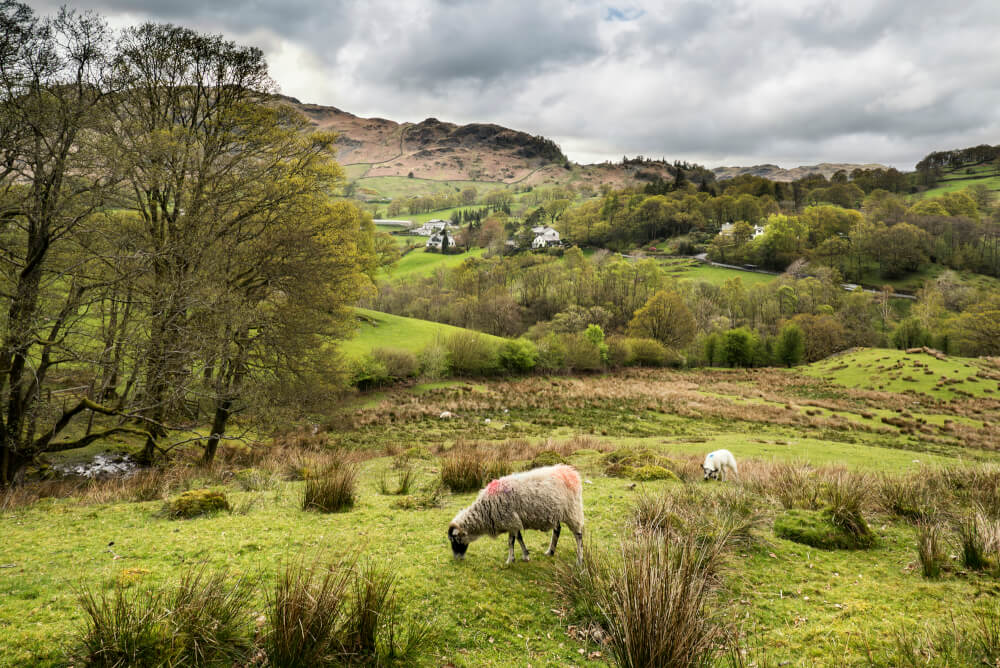 11. Norfolk
Norfolk, found on England's east coast, is one of those counties that seems to have a bit of everything. From picturesque coastlines and nature reserves to countryside cuteness and bustling city charm, it really is the diversity of this vibrant county that accounts for its magnetic appeal. So whether you're keen to spy on wildlife, explore historic sites, or enjoy miles of unspoilt beaches, Norfolk is one place that has you covered.
Also, it looks like this… can you blame me for drooling?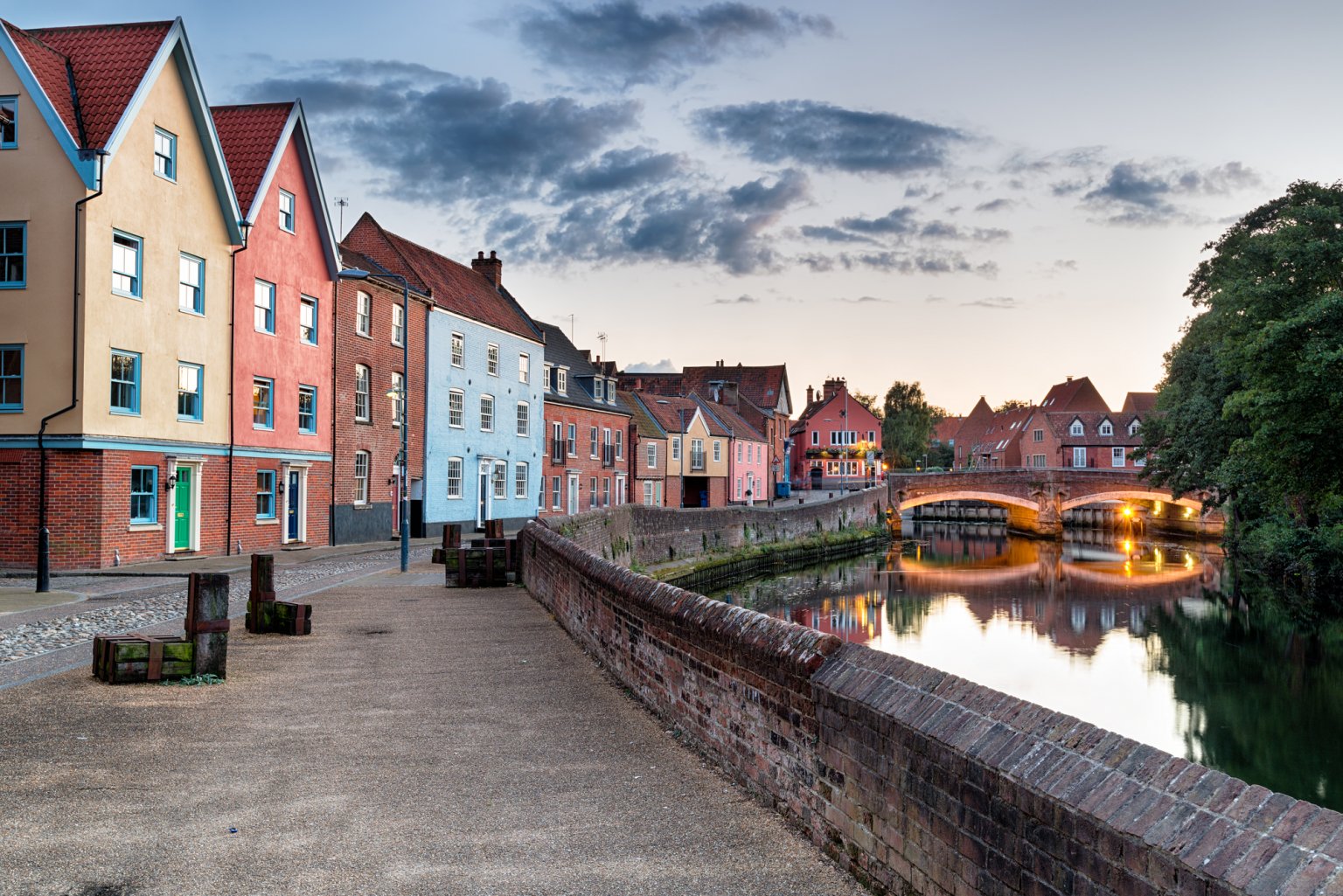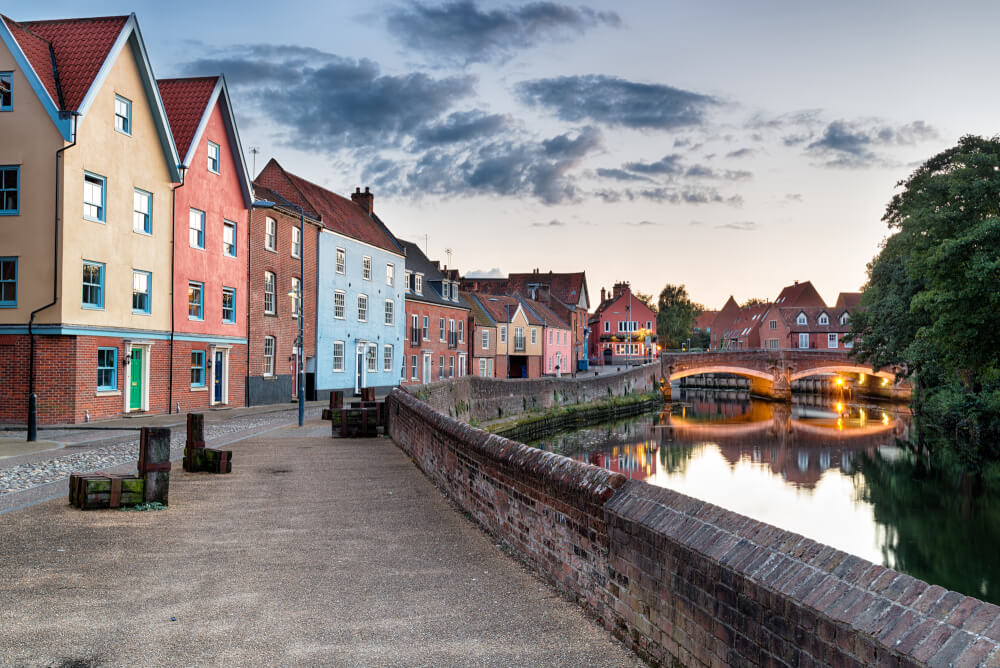 12. Manchester
Despite its crucial role in the industrial revolution, Manchester has come far in pivoting its image from industrial and bleak to effortlessly cool and youthful. This vibrant city is now a go-to destination for fun, food and drinks, and a hotspot for cultural events and concerts. Plus, with the oldest public library in the UK, and an entire mile devoted to curry – you best believe this city is filled with cool surprises too.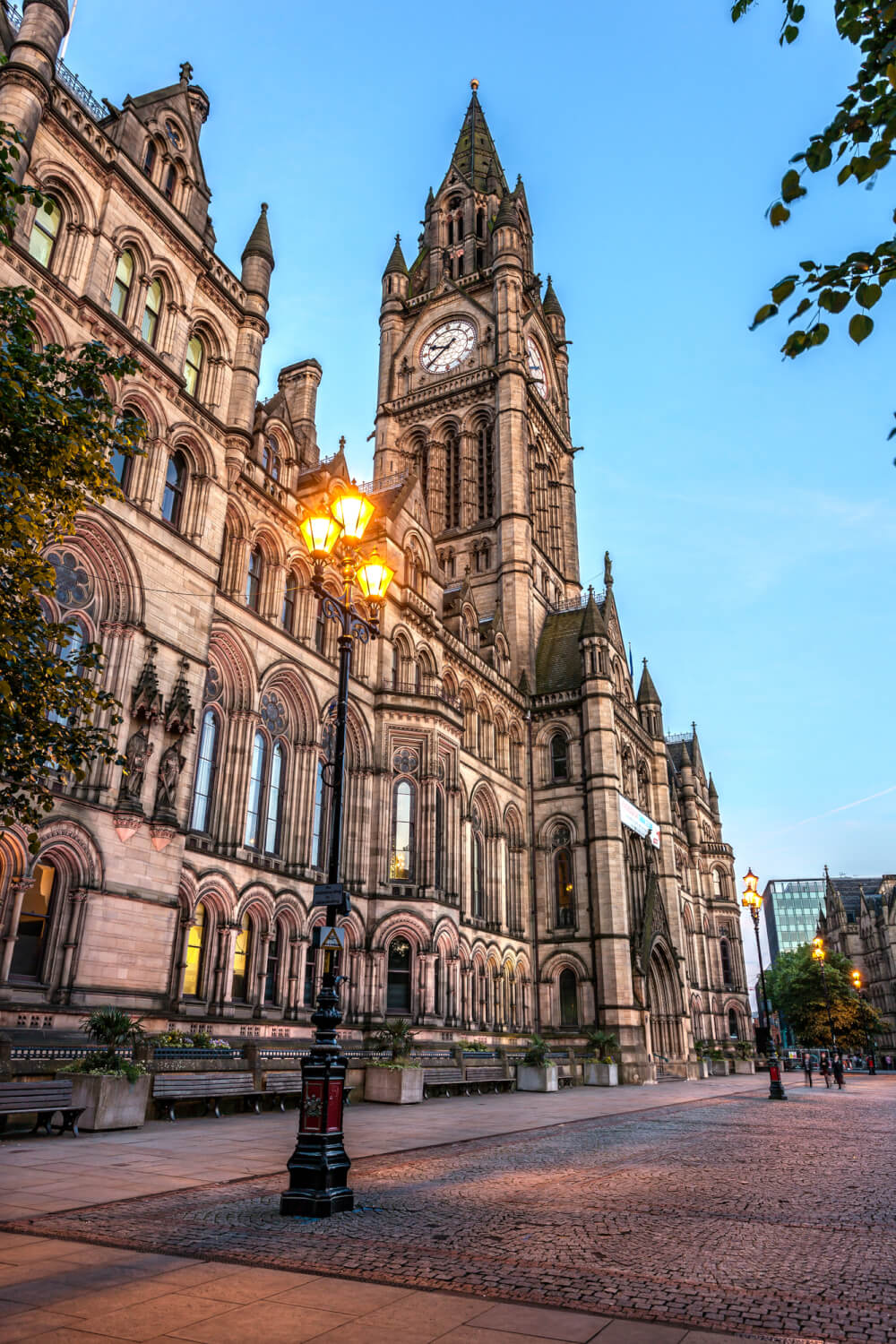 13. Nottingham
Nottingham is probably best known for everyone's favourite outlaw, Robin Hood, but there's far more to this piece of England than green tights and heroic thievery. Besides Nottingham Castle and Sherwood Forest (key hotspots for fans of Robin Hood), Nottingham has plenty of cool attractions to offer, including the National Video Game Arcade, which sounds like the greatest museum of all time.
PS, Batman fans: It's also here that you'll find Wollaton Hall, AKA Wayne Manor in the Dark Knight Rises. Na na na na na na na na aweeeesome.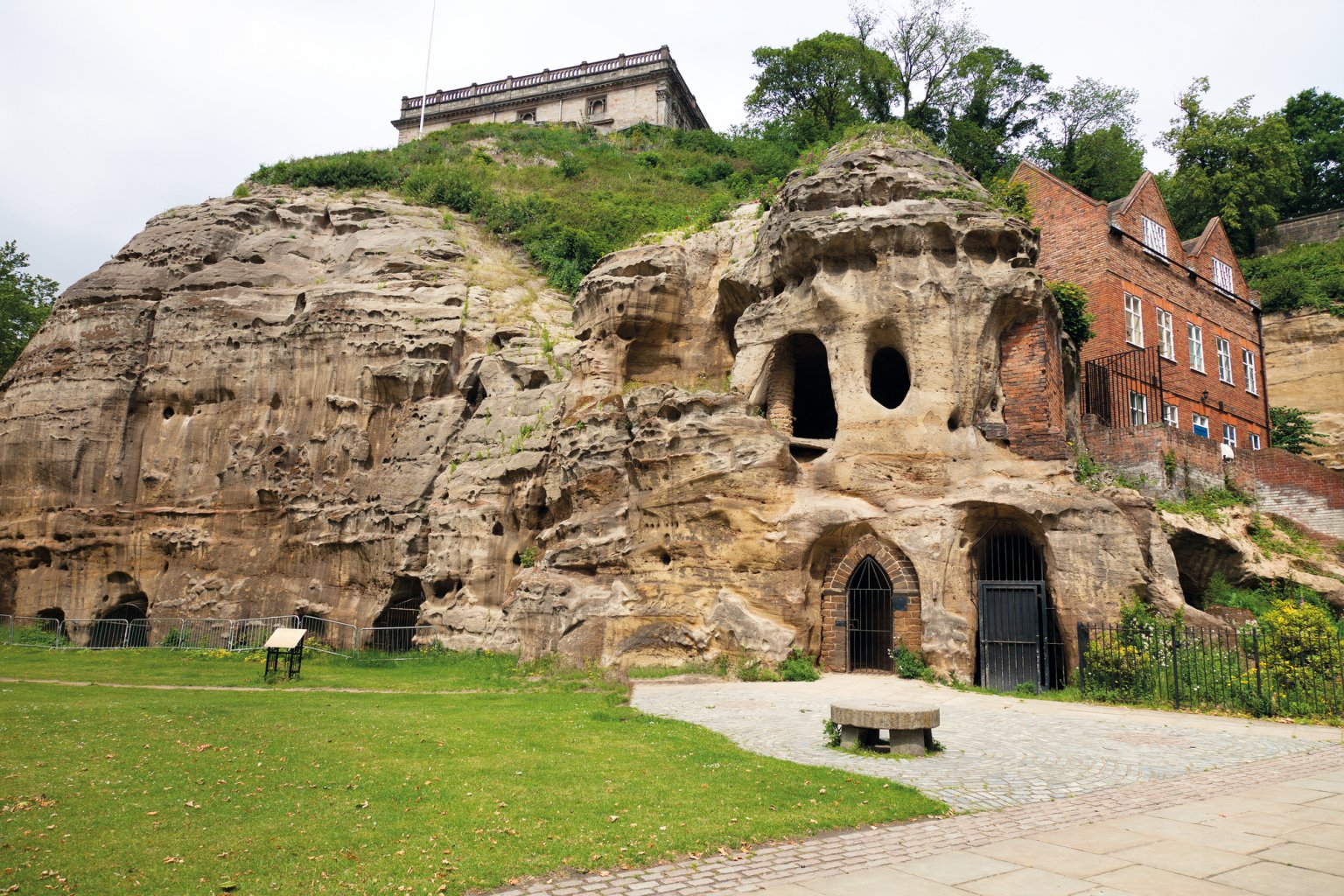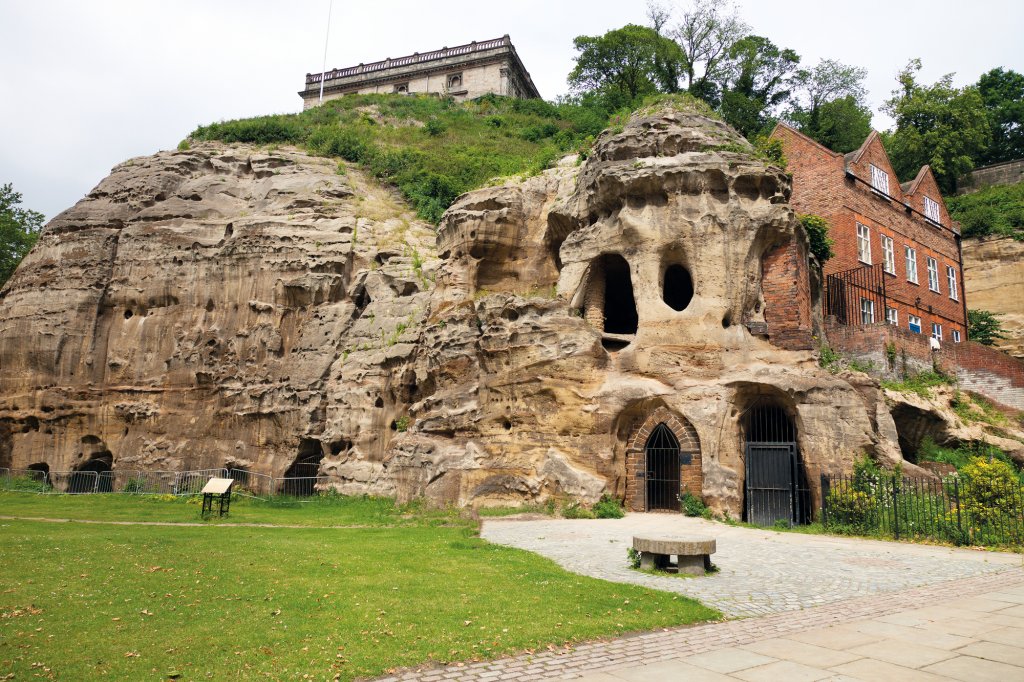 14. The Peak District
Last but not least, with endless natural beauty, droves of cute villages and surprising attractions like the UK's largest amusement park… it's honestly perplexing that I haven't yet made my way to the Peak District.
This national park is one of UK's first, and is often considered to be one of the most beautiful places in England. And in a spot where you can go abseiling, museum hopping and Mr. Darcy hunting all in one day (FYI, Chatsworth House was the location for Darcy's home in the 2005 Pride and Prejudice film!!)… it's really no wonder why this area is among the most visited destinations in England.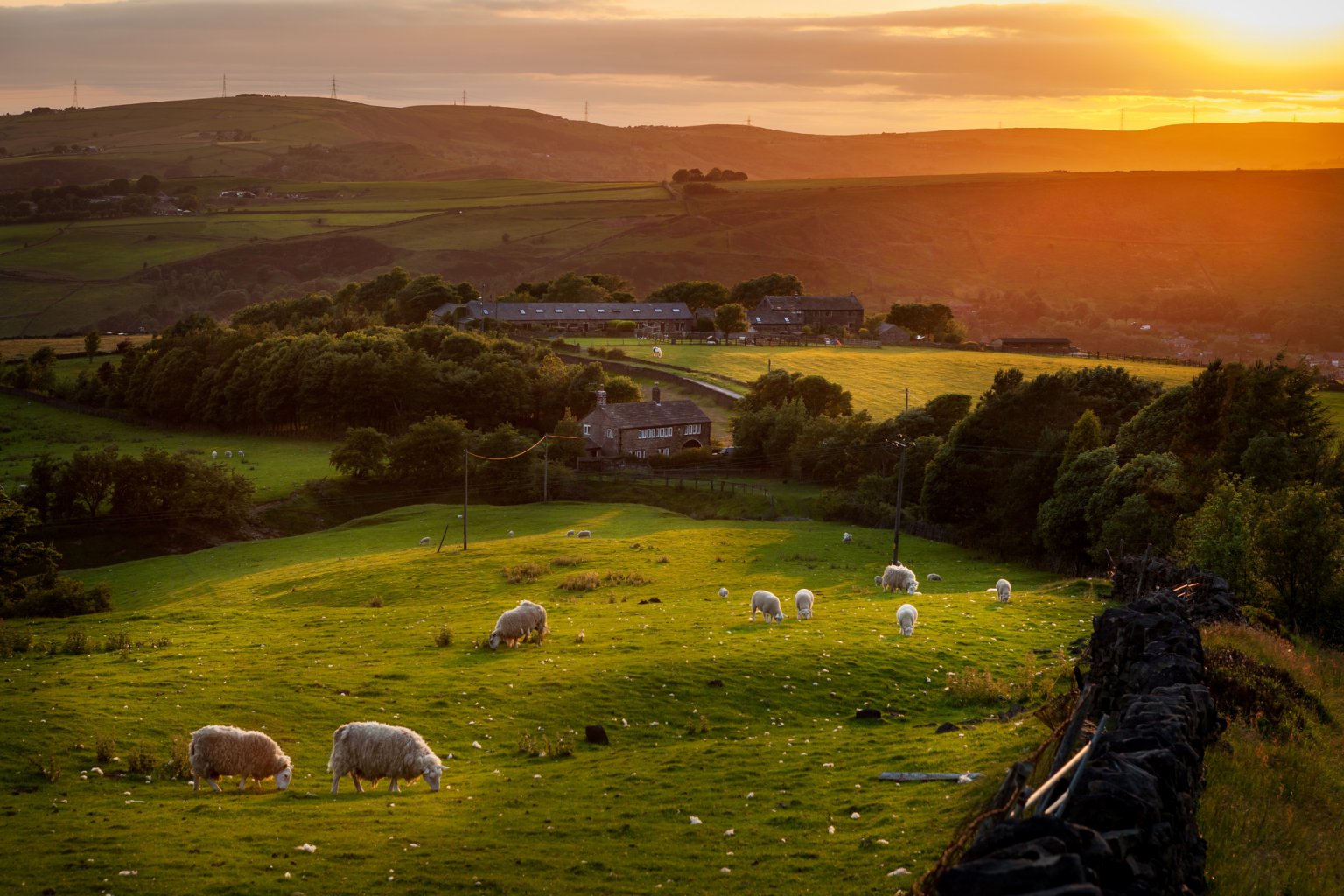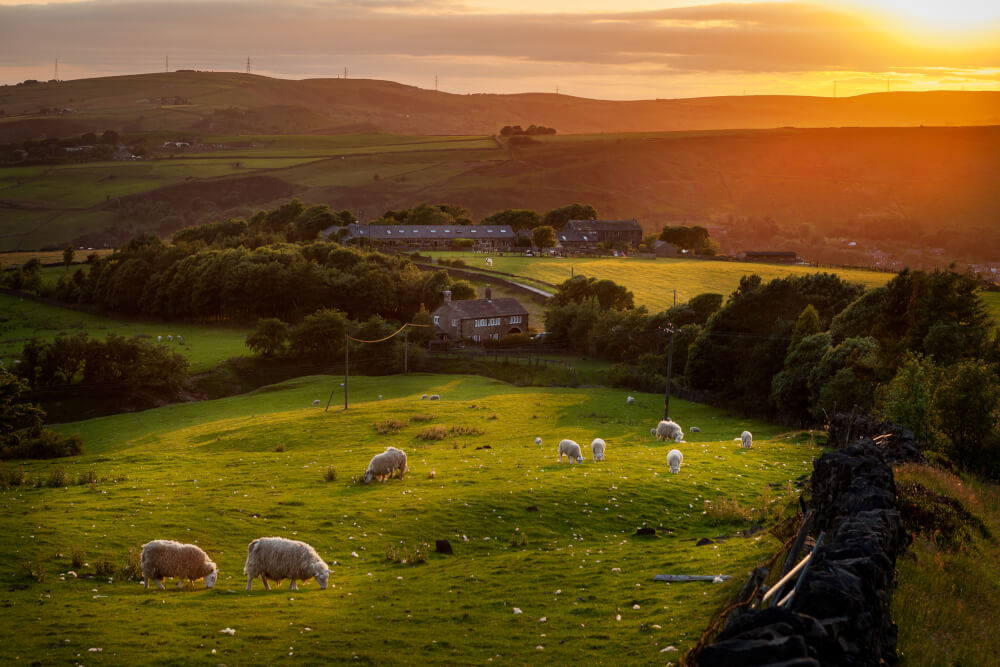 So, tell me: where are some of your favourite spots in England? The more underrated and undiscovered the better. Let me know in the comments!
A huge thanks to BritRail for providing me with a rail pass to explore the best of England! As always, all opinions, thoughts and experiences are my own.