*FYI - this post may contain affiliate links, which means we earn a commission at no extra cost to you if you purchase from them. Also, as an Amazon Associate I earn from qualifying purchases. Check out our Privacy Policy and Disclosure. for more info.
The Gelmerbahn (known as the Gelmer Funicular in English) is a very famous ~ open air ~ funicular ride in the Haslital region of Central Switzerland.
Made famous a few years back by a viral video, today the Gelmerbahn is a starring attraction that draws hordes of visitors from June to October eager to experience its steep climb and dreamy mountainscape backdrops.
Having drooled over a Gelmerbahn video or two through the years, I was so excited to experience this ride in real life!
And while I quickly realized 99% of videos on this place are sped up for dramatic effect (including mine below!), I still had a great time on this attraction… enough to write up an entire article dedicated to helpful Gelmer Funicular tips to guide your own visit.
So, in this post, I'll be sharing practical info, a bit of history, and plenty of ahh-worthy pictures to show you what it's like to visit the world famous Gelmerbahn in Switzerland.
Save this post on Pinterest for later: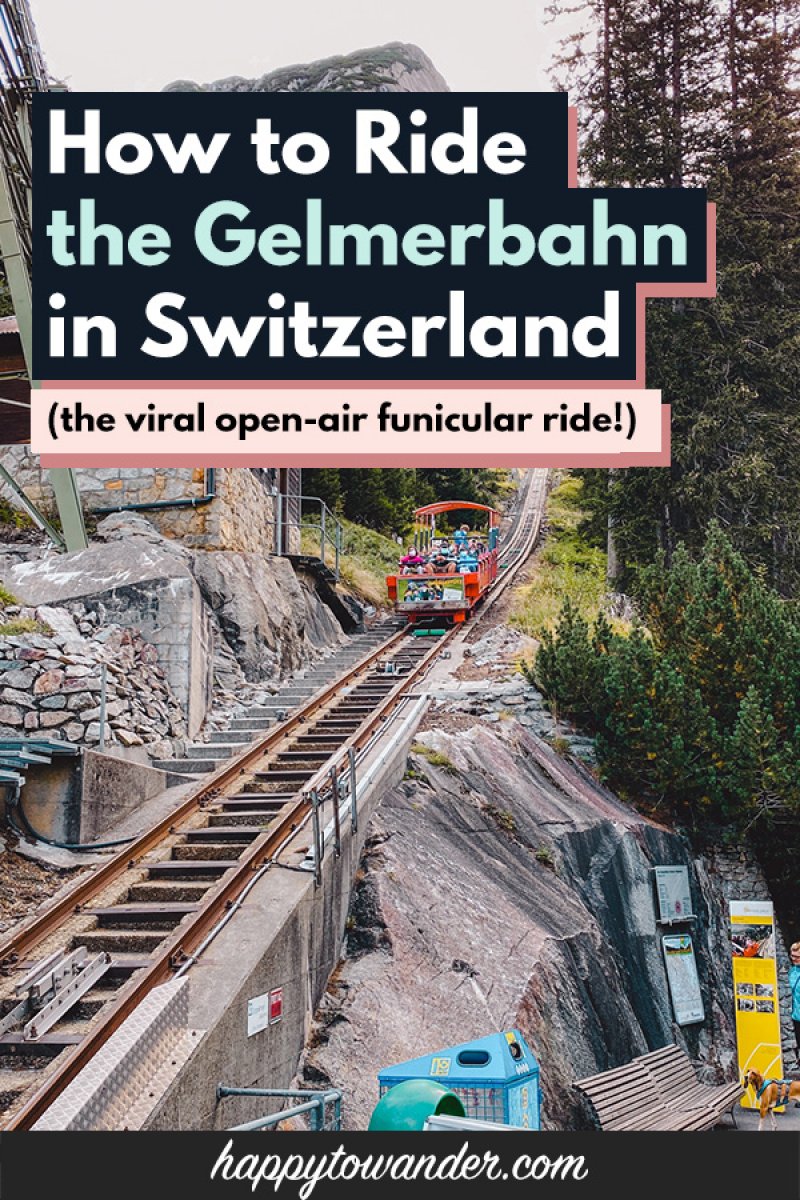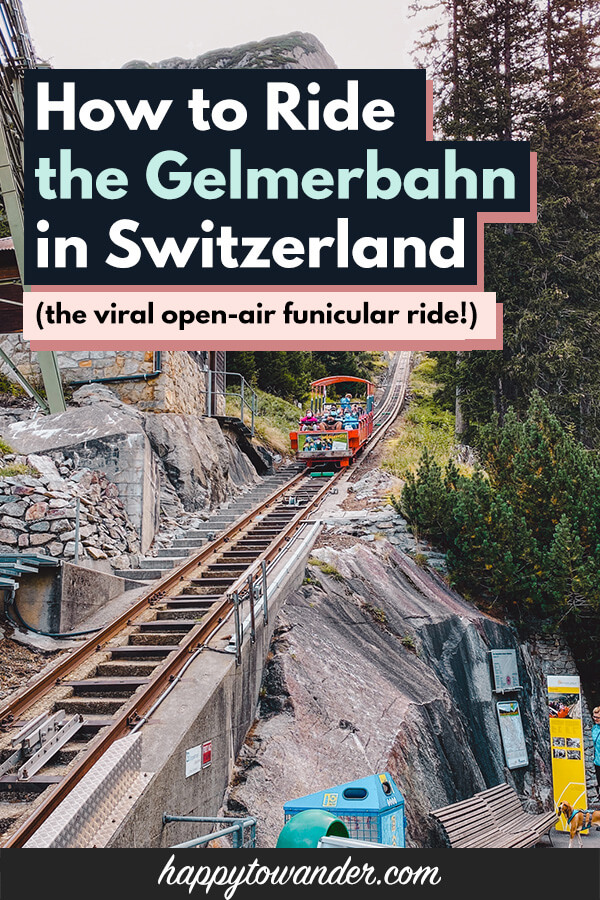 A Brief Overview & History of the Gelmerbahn (AKA the Gelmer Funicular)
While one upon a time, the Gelmerbahn was indeed the steepest funicular in Europe, the new funicular in Stoos marched up in 2017 to steal the glory.
Still, it remains the steepest open funicular on the continent, which is no feat to scoff at.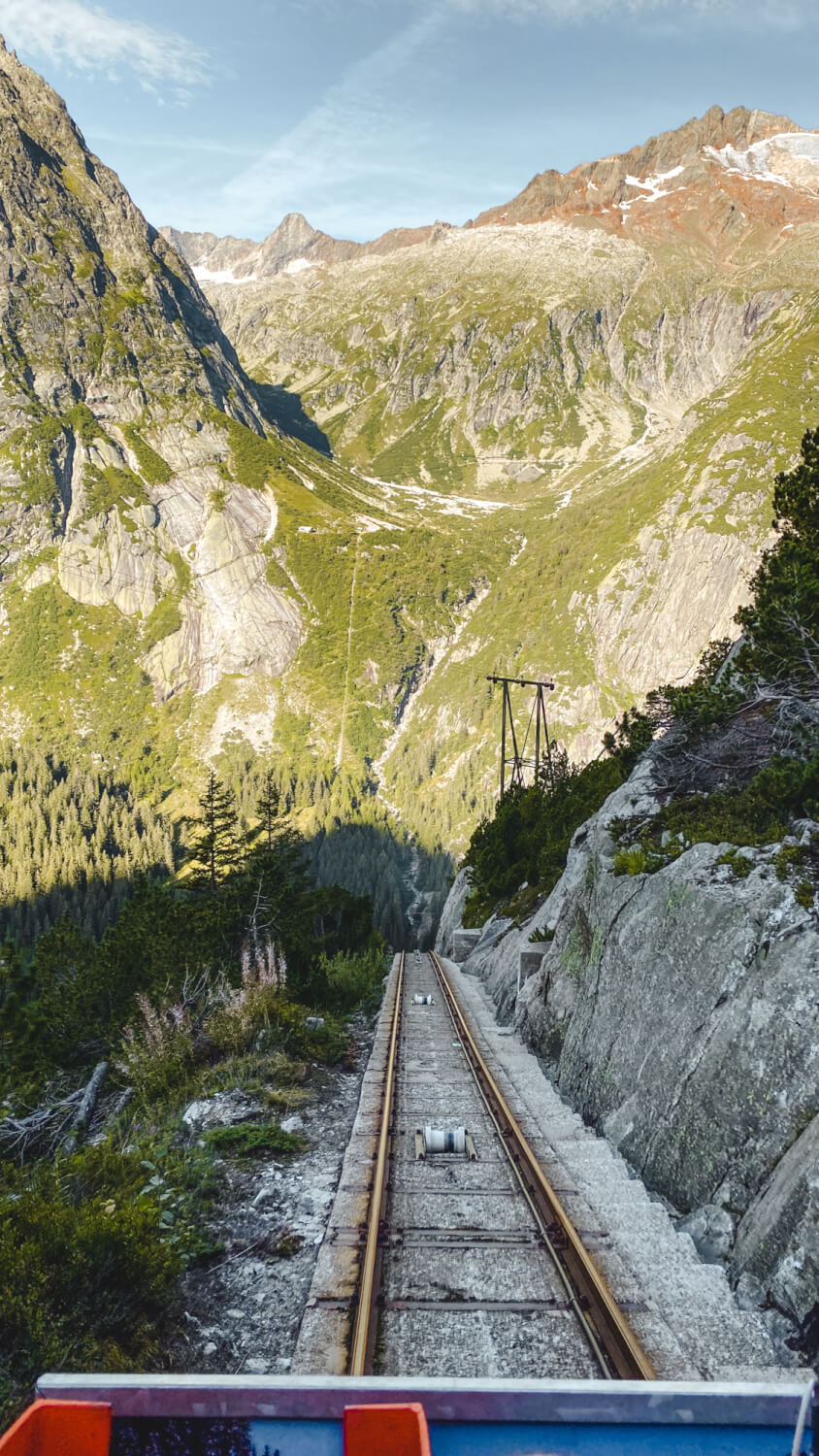 Originally built in 1926 to transport building materials for the dam up top, the Gelmerbahn today can whisk 24 passengers at a time away on one of the most unique open air rides in the country.
he funicular travels between its starting station in Handegg (50 min drive from Interlaken, or 1.5h drive from Bern or Lucerne) to its end stop at Gelmersee, a glorious turquoise lake that is so vibrant, you'll want to slurp it up like Gatorade.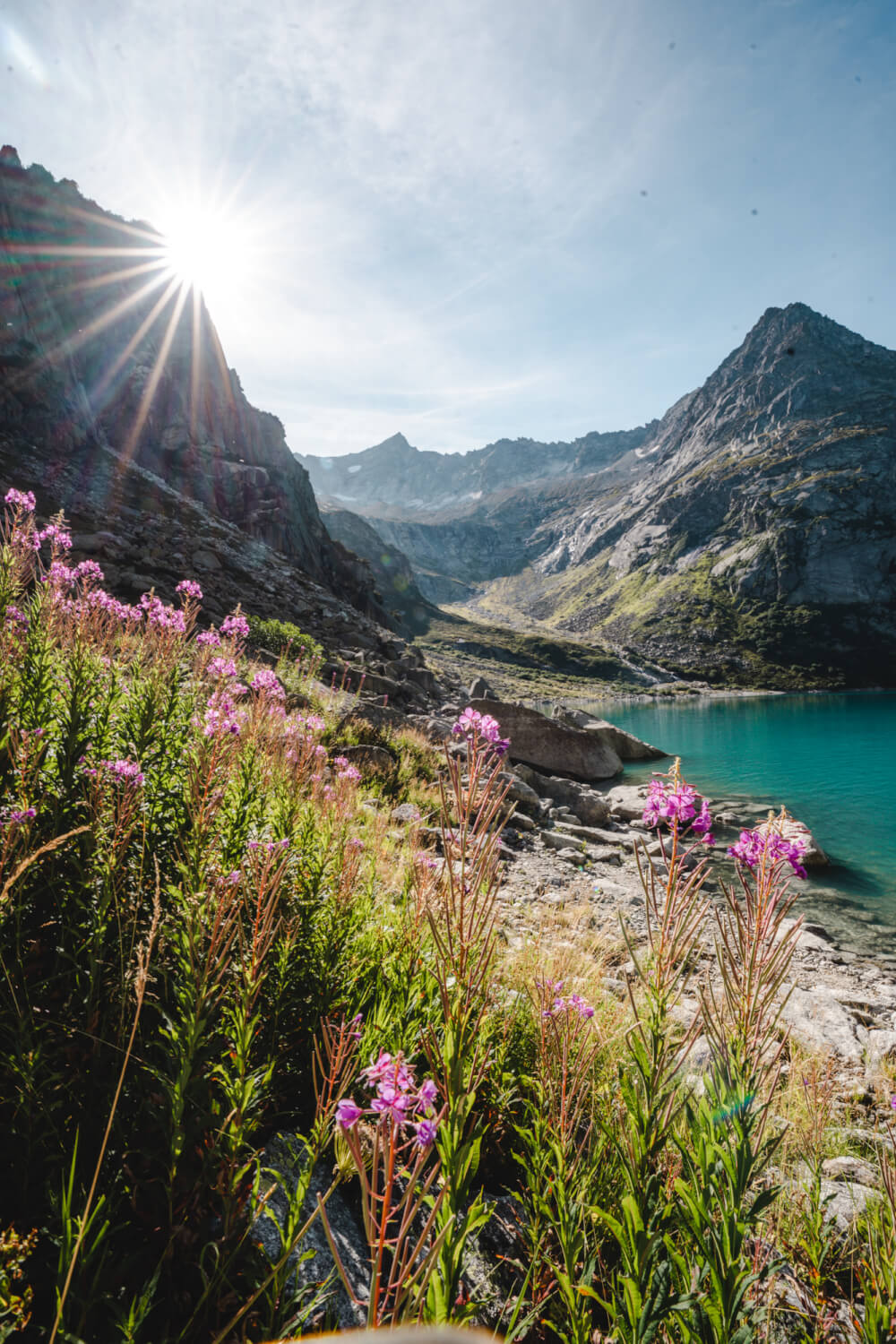 A lot of videos label this funicular as the highest alpine rollercoaster in Europe… but I wouldn't go that far. Most videos are sped up for dramatic effect, and the real thing isn't as quick as you would imagine.
The total journey takes just over 10 minutes, with a pretty chill pace of 2m per second. I have to admit though, scaredy cats like me will definitely feel it! At its steepest point, the track slopes at a 106% gradient, and (especially if you're going down), there are times when you can't quite tell what's coming next.
Here are some important must-knows:
The Gelmer Funicular is only open from June to mid-October during daylight hours
According to their official website, their hours are 9 a.m. – 4 p.m. (last ascent 3.48 p.m., last descent 4.00 p.m.) for June, September, October, and 9.00 a.m. – 5.00 p.m. (last ascent 4.36 p.m., last descent 4.48 p.m.) for July and August.
Tickets for adults cost 16CHF one-way, and 32CHF return (yup – no discounts for return tickets!)
Tickets for children 6–15 years cost 6CHF one-way, and 12CHF return.
Is Riding the Gelmer Funicular Worth It?
Being one of the most unique train rides in the country, I 1000% think the Gelmerbahn in Switzerland is worth the ride.
This was one of my favourite things I did during my most recent Switzerland trip, especially because we decided to do the 2 hour hike around Gelmersee and then walk back down towards the parking lot.
This additional hike was invariably scenic, and I would highly recommend it if you don't want to pay the return fare of the funicular.
At 16CHF one-way per adult, the ride is pretty good value for Switzerland, considering other (much shorter) rides will cost just as much.
If you're looking for a really unique way to experience Swiss mountains, while doing some easy hiking, taking the Gelmer Funicular and hiking around Gelmersee is an unforgettable way to spend the day.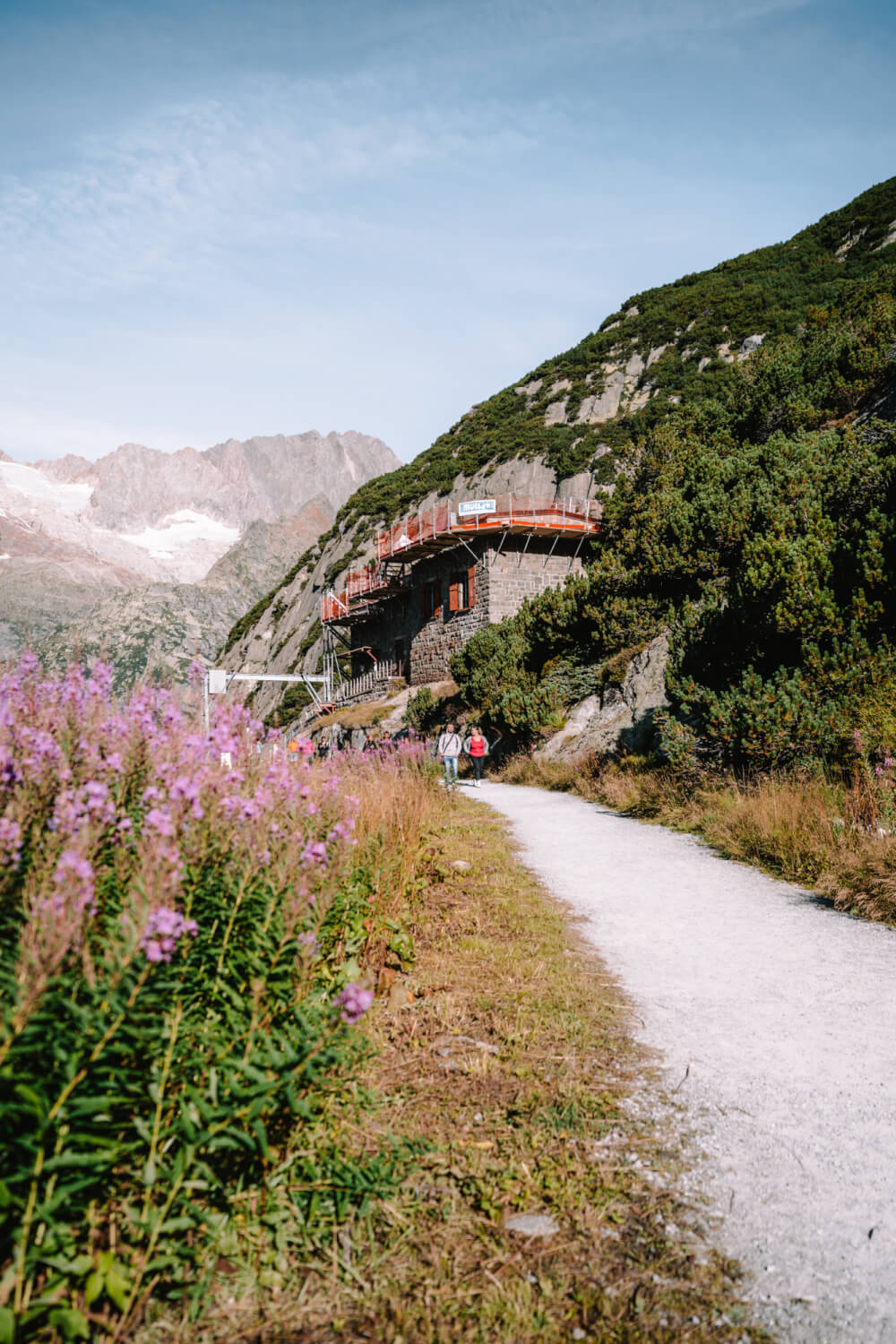 How to Buy Gelmerbahn Tickets (Step by Step!)
You can purchase tickets in-person at the ticket office or online in advance. If you know what's good for you, you'll get your tickets in advance.
I'll never forget eavesdropping on the couple sweatily hiking up on the scorching day of our visit. "I TOLD YOU WE NEEDED TICKETS" the wife screeched in Cantonese, as her red tomatoey beau glistened in the sunlight. Never have I felt more smug about pre-booking.
To avoid divorce, here is how you buy Gelmerbahn tickets online:
STEP ONE: Head to the official Gelmerbahn website here and click the "Buy Tickets" button on the left side.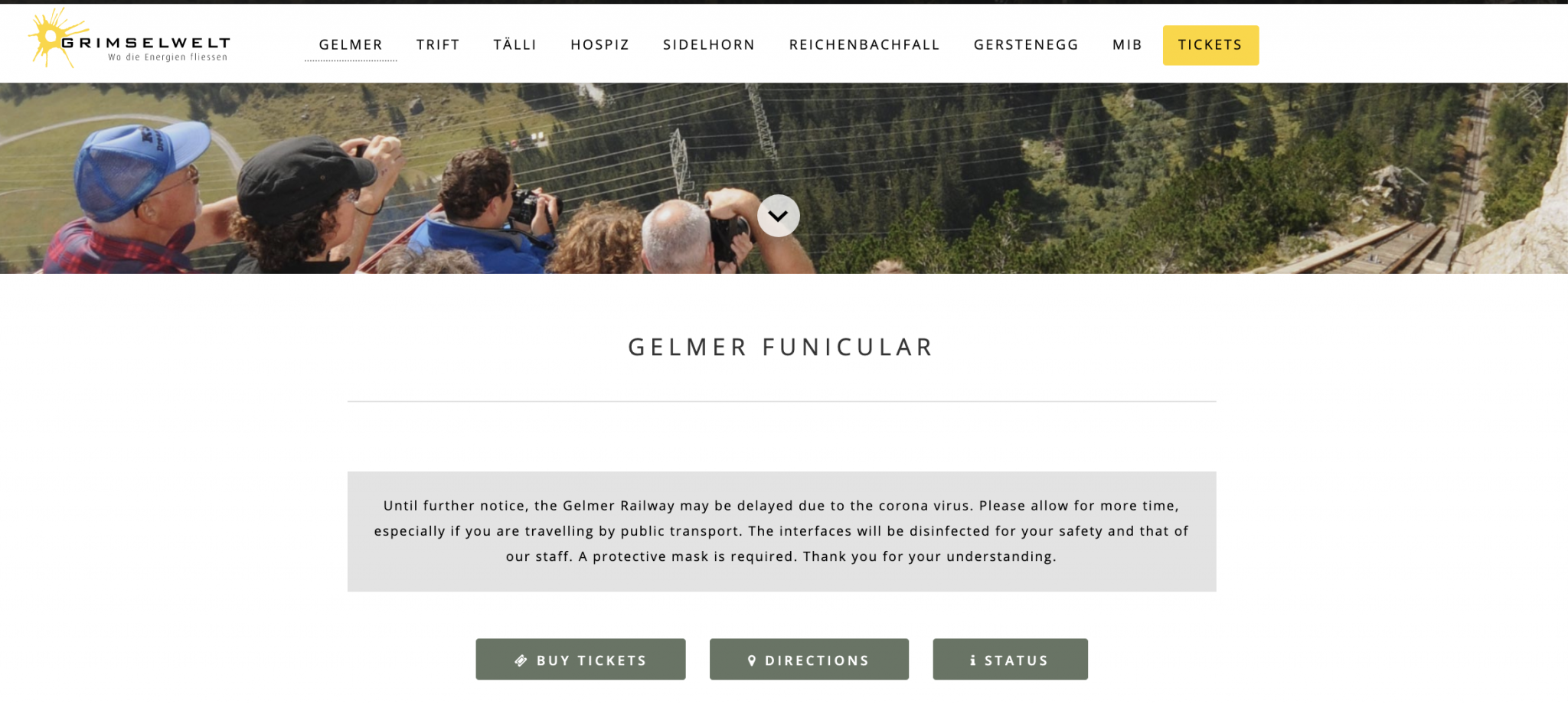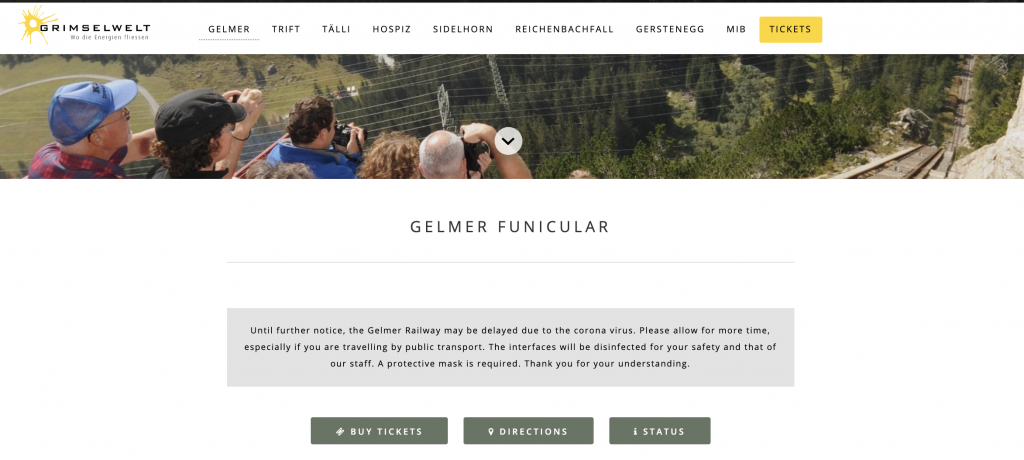 STEP TWO: Scroll down to "Offers" and click the "Transportation" box which has "Touristic Funiculars and Gondolas" written in it.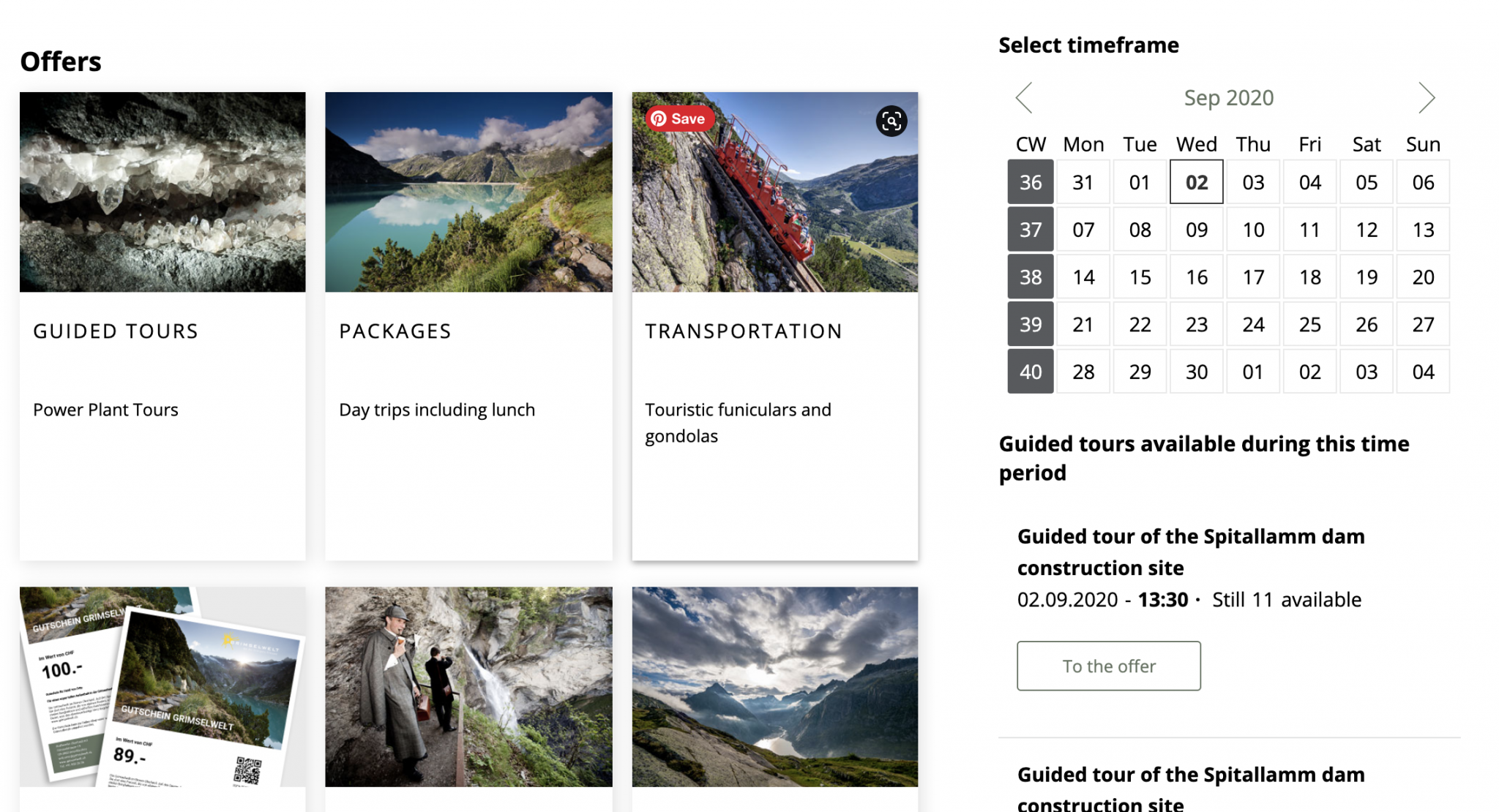 STEP THREE: From the Offers that now pop up, click "Gelmer Funicular".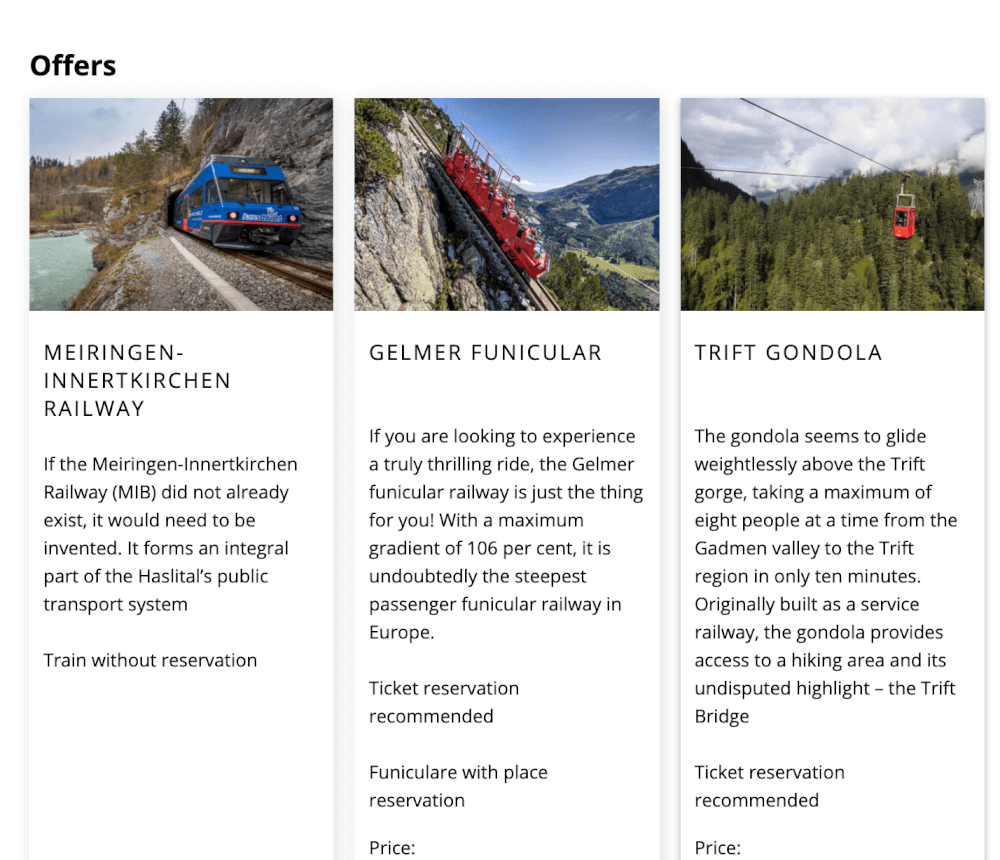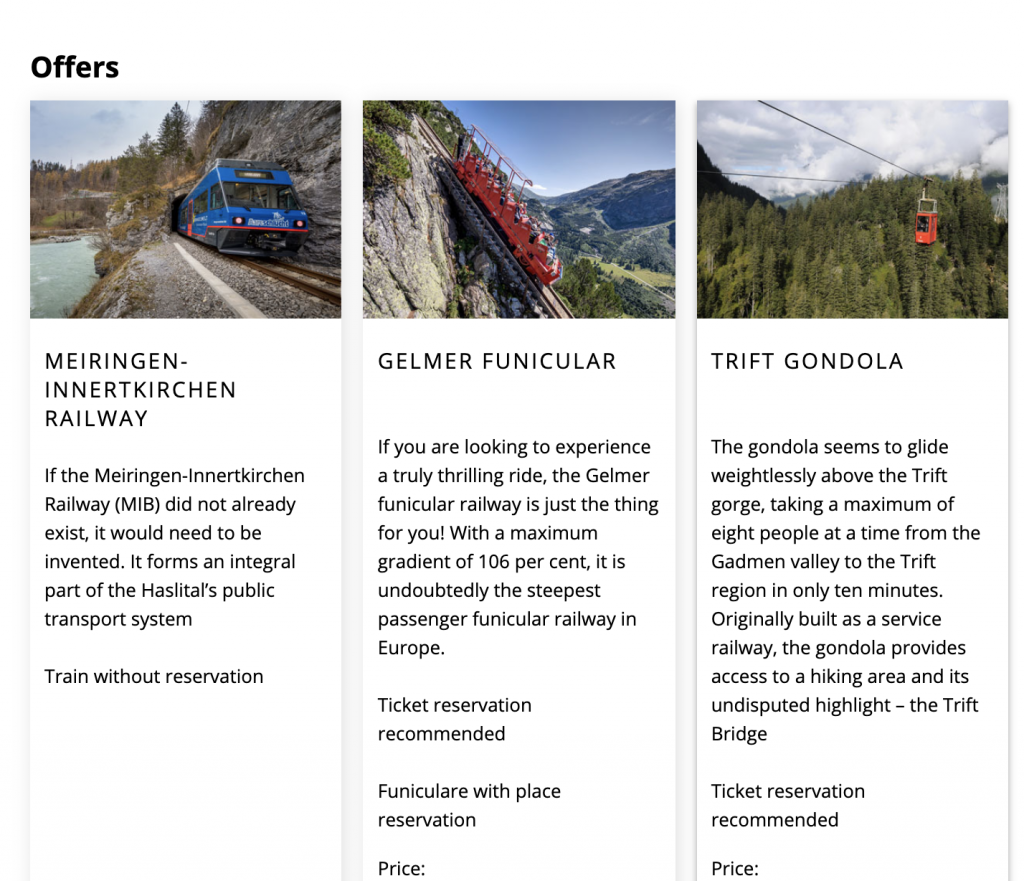 STEP FOUR: A new screen will now pop up with three options: Gelmer Funicular Ascent, Gelmer Funicular Descent and Gelmer Funicular Return. Click on the one you wish to purchase.


STEP FIVE: Select the correct number of Adults, Children, and even dogs! Then press Continue.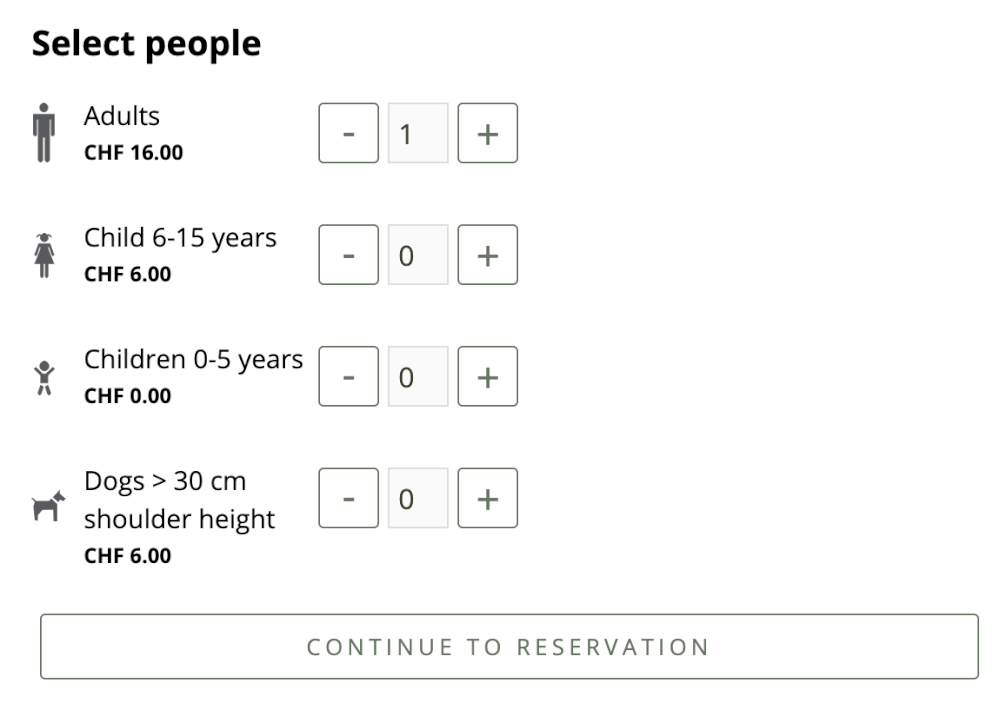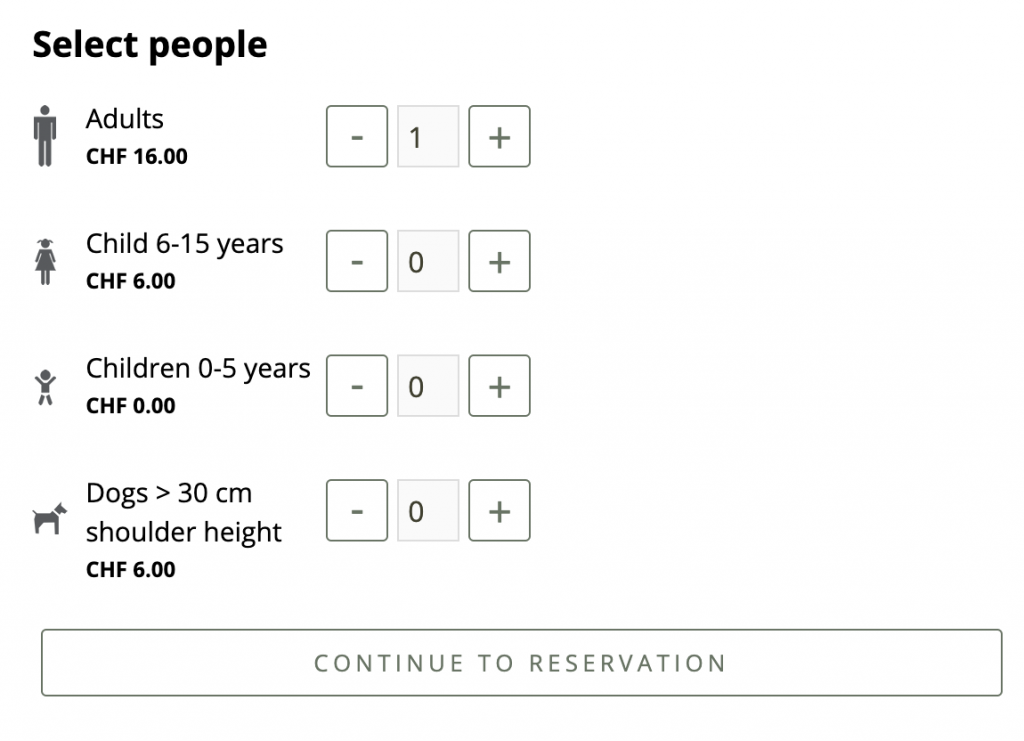 STEP SIX: Select your desired date and time (double check it to make sure!!) and then press the + button that corresponds to your Gelmerbahn ticket slot of choice, then press "Add to Shopping Basket".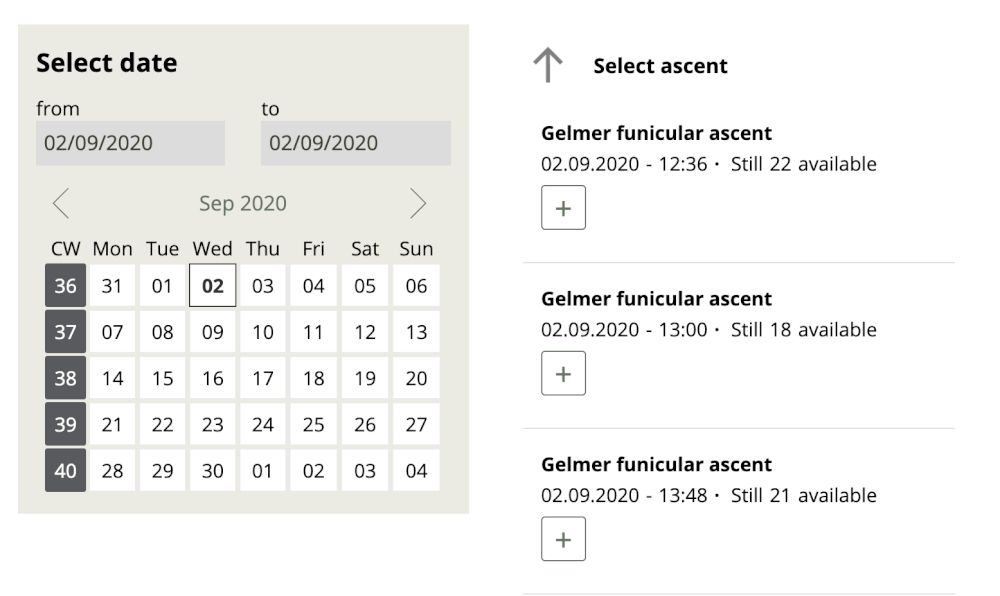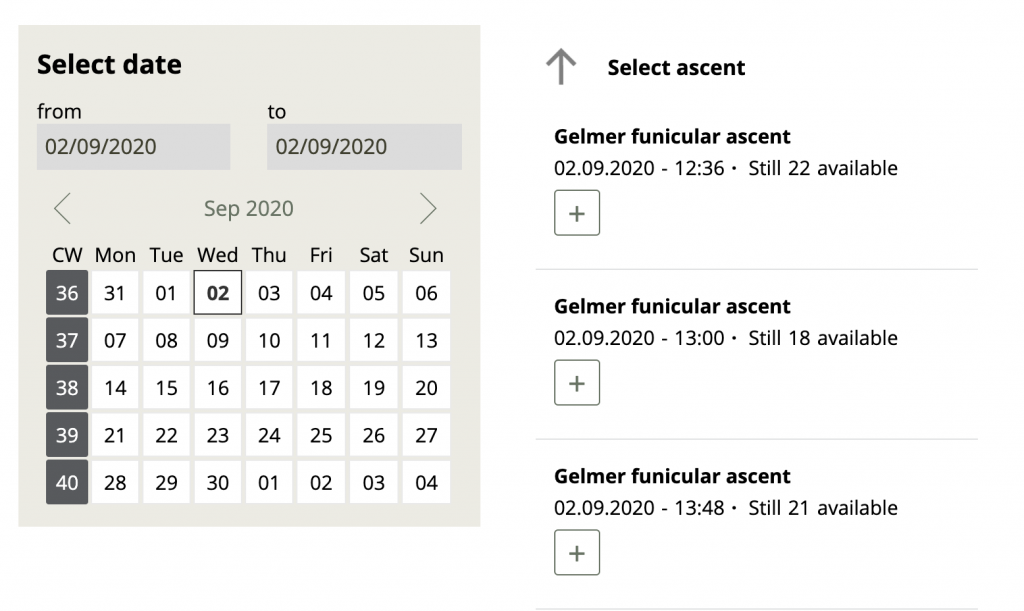 STEP SEVEN: Double check your order and then hit "Proceed to Checkout", at which point you can enter payment details and finish up. Make sure you complete the transaction all in one go, otherwise you get booted out of the system (I feel like this happened to me around the 10 min mark) and you have to start all over.


STEP EIGHT: You'll receive your tickets via email, and all you need to do is present the QR code to the staff member there at the station when you arrive.
NOTE: If you want to be spontaneous and buy your Gelmer Funicular tickets in-person, not all hope is lost. I'm convinced they have more trips than they advertise online. We had a ticket for the first ride up, but when we arrived, there was already a group leaving. I wouldn't bank on this strategy though, especially if you're visiting during peak periods like the afternoon. Definitely book in advance if this is a must-do for you.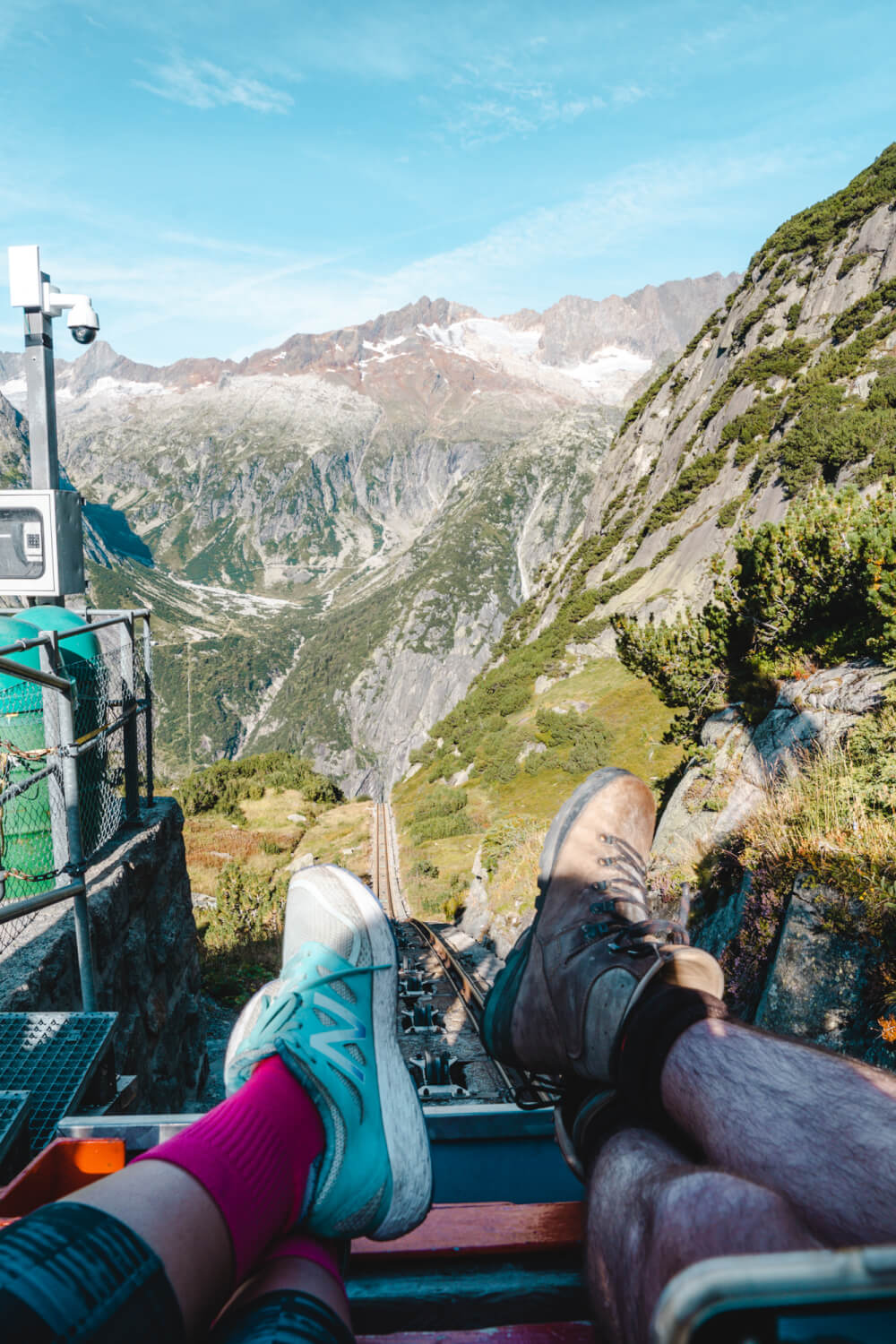 Riding the Gelmer Funicular: Tips for the Day Of
So, are you excited to hop on the famous Gelmerbahn railway in Switzerland? After you've purchased your tickets, here are some important must-knows, especially for the day of your visit:
Parking is free at a spot labelled on Google Maps as "Parking Gelmberbahn". From the parking lot, you cross the river and turn left, walking a little uphill to get to the ticket office
Once at the ticket office, you show your QR code to the staff member, who will let you through to the "waiting area"
Be sure to get there early if you want to sit in the front! You're bound to your assigned time, so the earlier you get there, the higher your chance of being first in line. We arrived 20 minutes before our start time of 9am and narrowly beat out everyone else who started trickling in maybe 5 minutes after
This is not a place you want to drop your phone! If you don't have one already, I highly recommend buying a PopSocket to help keep a tighter grip on your phone while you record
PS: There's a really cool suspension bridge (the Handeckfallbrücke) right by the Gelmerbahn ticket office in Handegg, so be sure to check it out. It's free!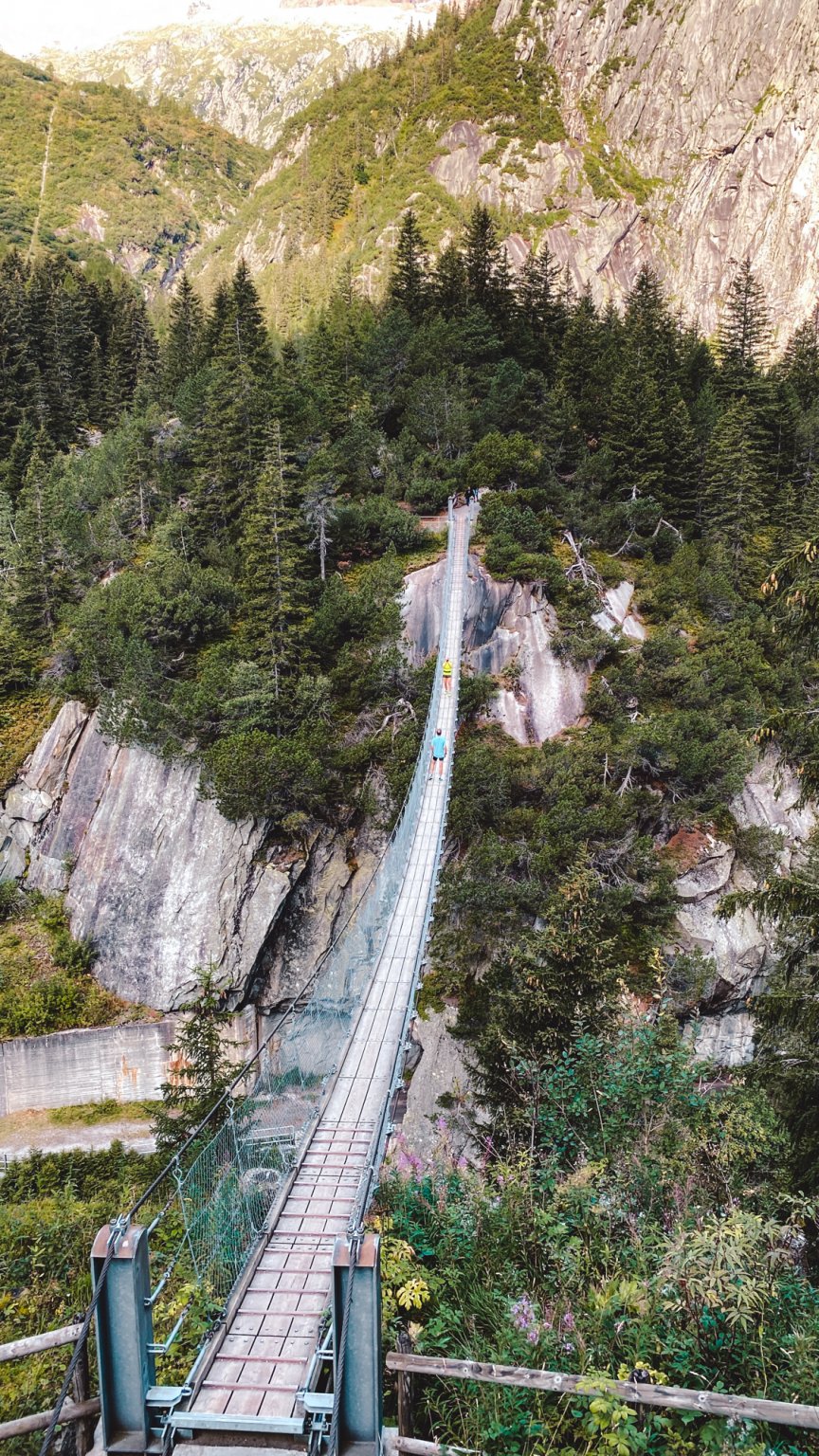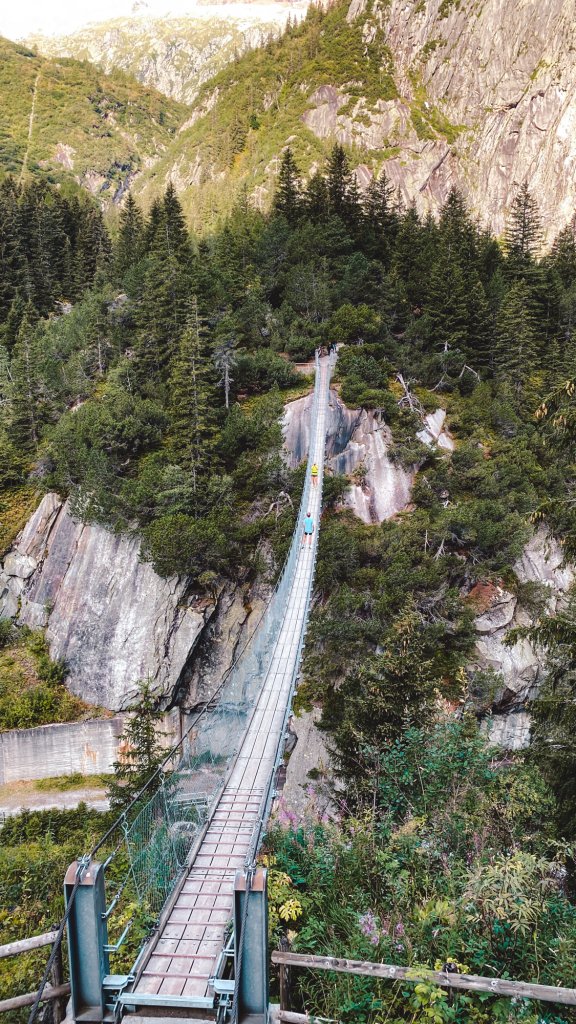 Gelmerbahn FAQs
Lastly, here are some frequently asked questions. If you have any more, feel free to leave a comment!
Is the Gelmerbahn covered by the Swiss Travel Pass or Swiss Half Fare Card?
Unfortunately, because the Gelmerbahn is privately owned, you will not be able to ride it with a Swiss Travel Pass, Swiss Half Fare Card, or Eurail pass.
Is there a Gelmerbahn restaurant?
There are no dining facilities at the top of the Gelmer funicular, so make sure you bring some snacks and a picnic if you plan on hiking around or spending a long time up there.
Where can I see a webcam of the Gelmerbahn?
Feel like spying on the Gelmerbahn and its surroundings? Click here for a list of web cams and live photos in the area.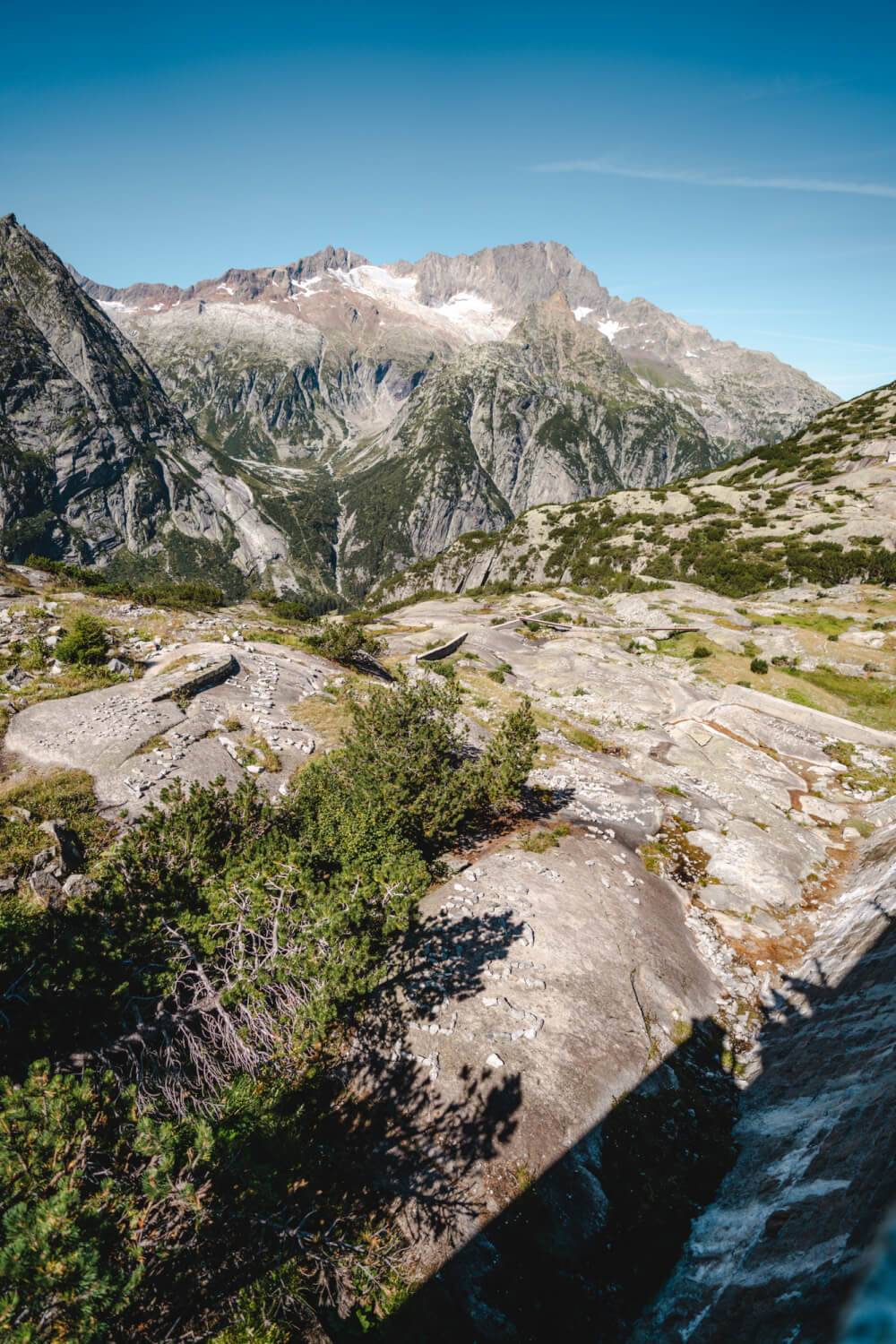 I hope you enjoyed this guide to the Gelmer Funicular!
Let me know in the comments if you have any more questions. Have a wonderful trip!