*FYI - this post may contain affiliate links, which means we earn a commission at no extra cost to you if you purchase from them. Also, as an Amazon Associate I earn from qualifying purchases. Check out our Privacy Policy and Disclosure. for more info.
I was welcomed to Indonesia as a guest of the Ministry of Tourism as part of their #TripOfWonders campaign. All words, photos and experiences however are my own ☺
In some ways, a trip to beautiful Indonesia is like getting cursed.
One visit is all it takes for your mind to spiral into constant thoughts of coming back (the ultimate first world problem).
Bringing together the trifecta of travel perfection – gorgeous scenery, fascinating culture and a food scene to die for, Indonesia is a place that would take dozens of years to cover properly.
So, it makes sense then… Once you come once, you're doomed to an ever-growing list of where to go in Indonesia for next time.
And while the country's shining tourism star may be Bali (full of fun Balinese cultural activities and no doubt called the "Island of the Gods" for a reason!), those willing to go a bit more off the beaten path will be treated to a treasure trove of unique cultures, natural beauty and sights that are truly out of this world.
I had the pleasure of visiting Indonesia for the first time last month with the Ministry of Tourism's #TripOfWonders campaign and almost instantly, I knew I was in trouble.
10 days passed like nothing, and now I'm already plotting my return.
So, if you're looking for some visual inspo re: where to go in Indonesia, here are just a few of the other best islands in Indonesia to visit, from the large and (deservedly) touristy to the smaller and more remote. Get ready to drool.
Which Indonesian islands am I missing on this list? I know there's lots. Let me know in the comments!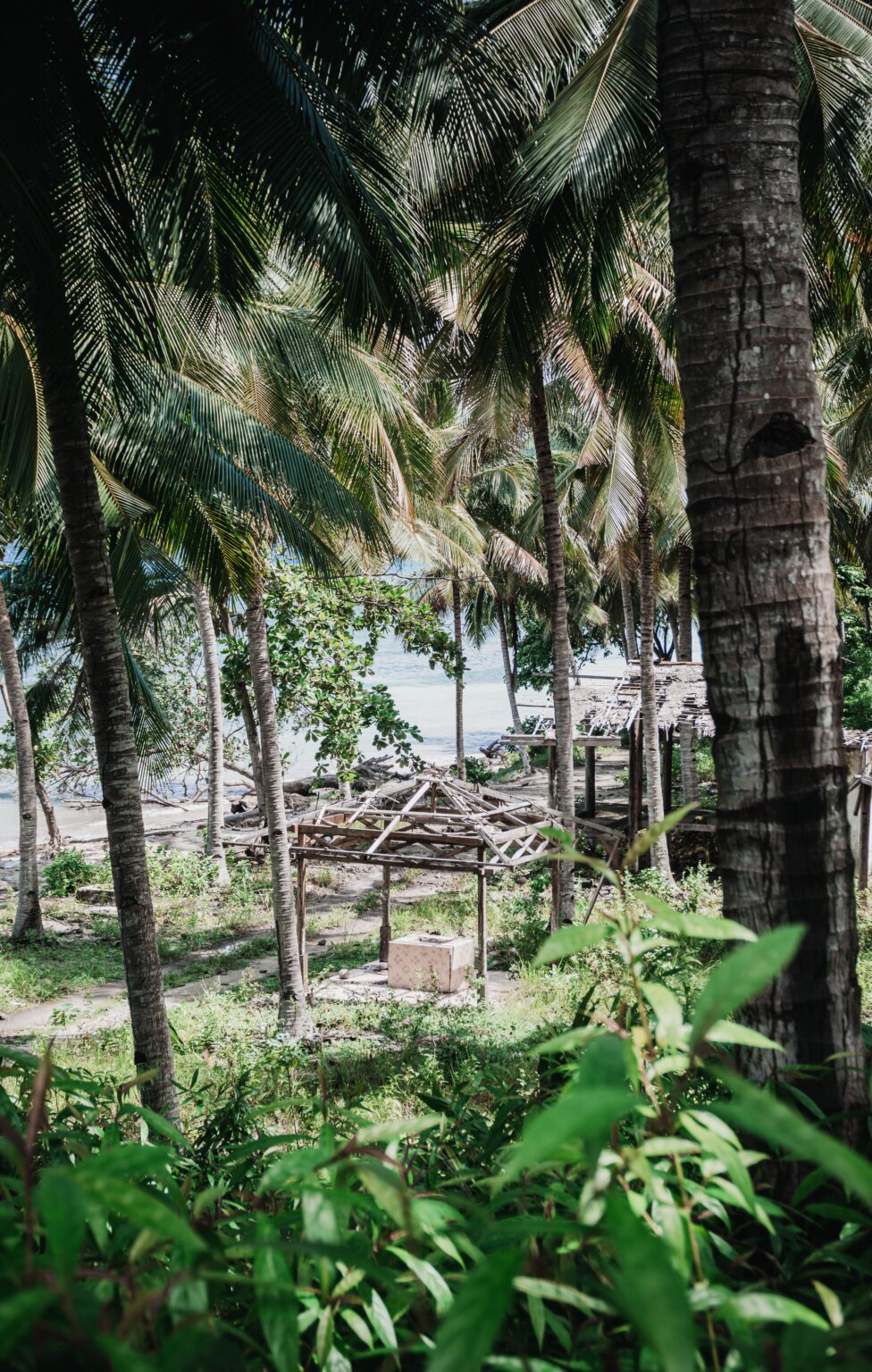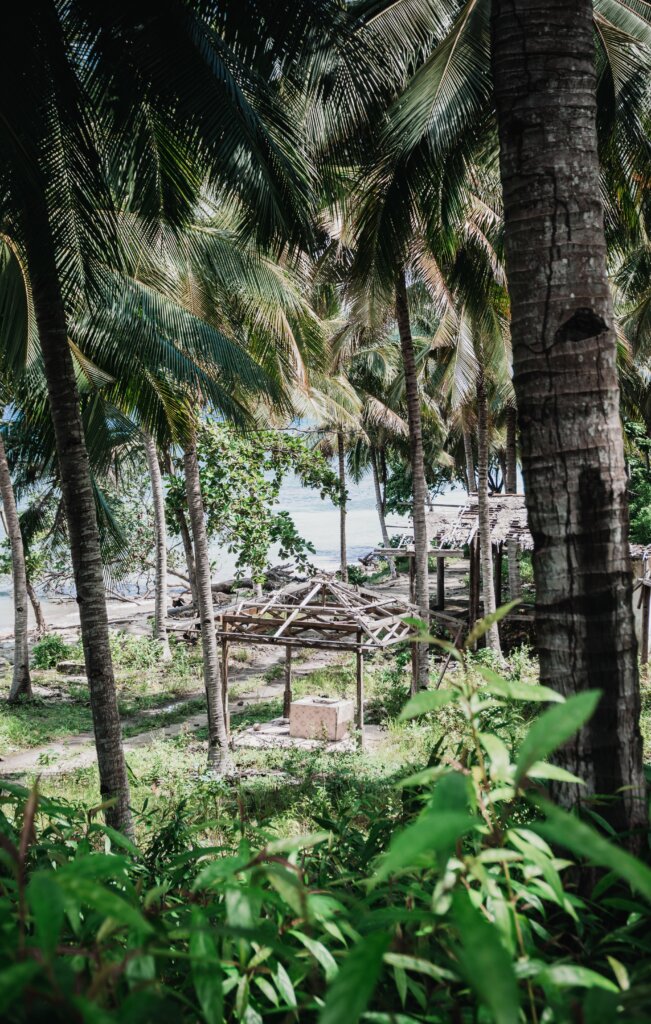 First: How Many Islands is Indonesia Made up of?
Narrowing down the best islands in Indonesia to visit is no easy task, especially when you consider the extensive pool of competition.
Indonesia is actually the largest archipelago in the world, and according to the Embassy of Indonesia here, there are over 17,000 islands that belong to the country.
The number of islands in Indonesia is so numerous in fact that some reports even say that the government themselves don't actually know how many islands they have…
So cherry picking the best Indonesia islands to visit? Not exactly the easiest task.
Nonetheless, I've tried my best! And rest assured, there are many amazing islands in Indonesia besides the most popular Indonesian island, Bali, where your travel fund and budget will go far.
So, here are some of the best and most beautiful Indonesian islands to visit, perfect for that bucket list of yours.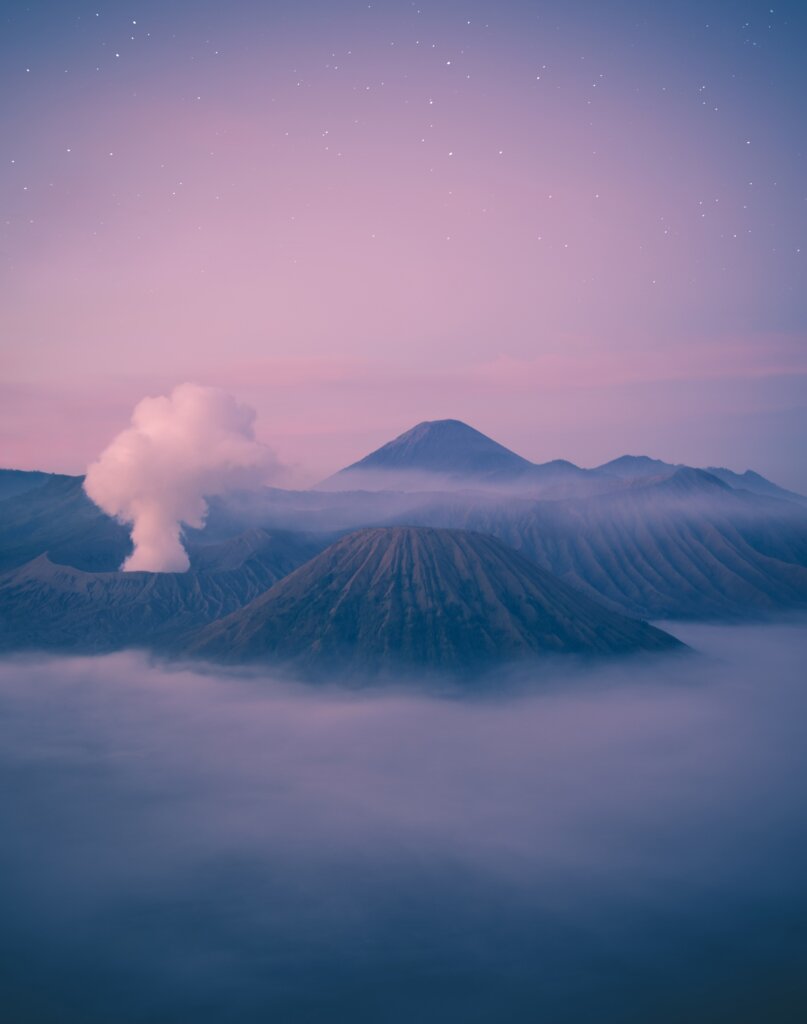 Sumatra
Sumatra is a diverse and captivating island synonymous with adventure.
With everything from stealthy tigers to bumbling orangutans, this island is home to a diverse wildlife and natural world that has earned Sumatra a (well-deserved) reputation as "Indonesia's wild west".
There's potential for adventure around every corner whether you prefer jungle trekking or volcano scaling, plus those looking for a more relaxing and low-key experience though shouldn't miss Lake Toba, the world's largest volcanic lake (and a spectacular backdrop for adventurous exploration).
Click here to see the best deals on adventure packages around Sumatra.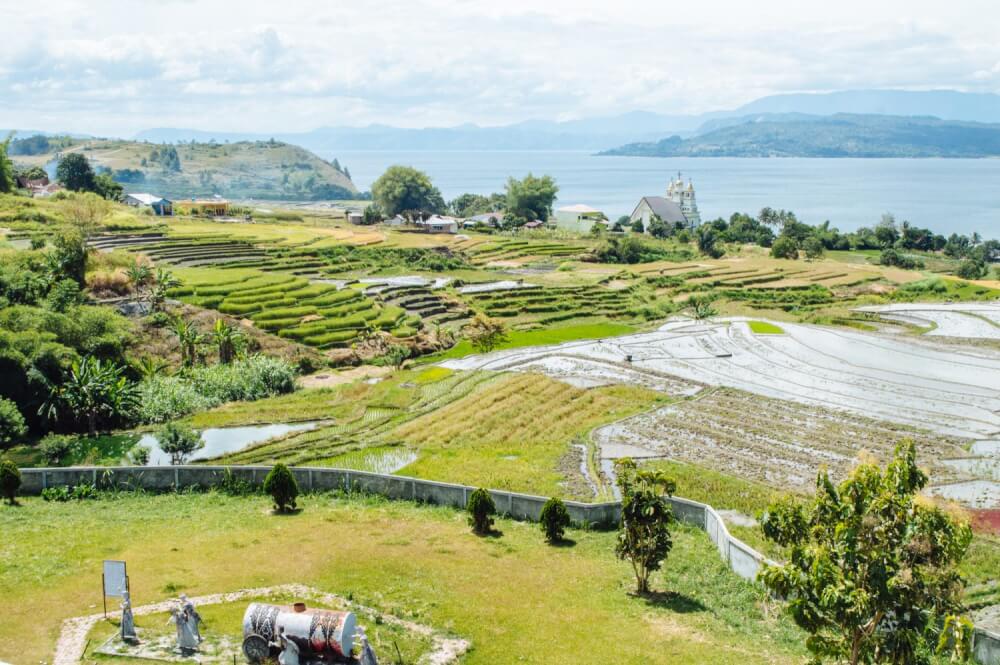 Samosir
While technically part of Sumatra, Samosir deserves its own special mention. An island the size of Singapore, housed in the middle of the world's largest volcanic lake?
Yes, it's as cool as it sounds.
Combining picturesque scenery with fascinating cultural tradition, Samosir is a well-rounded island in Indonesia well worth a visit, particularly if you're interested in cultural things to do in Indonesia.
While here, be sure to immerse yourself in the vibrant cultural traditions of the Batak people (one of Indonesia's largest ethnic groups), through exploring both museums and local villages.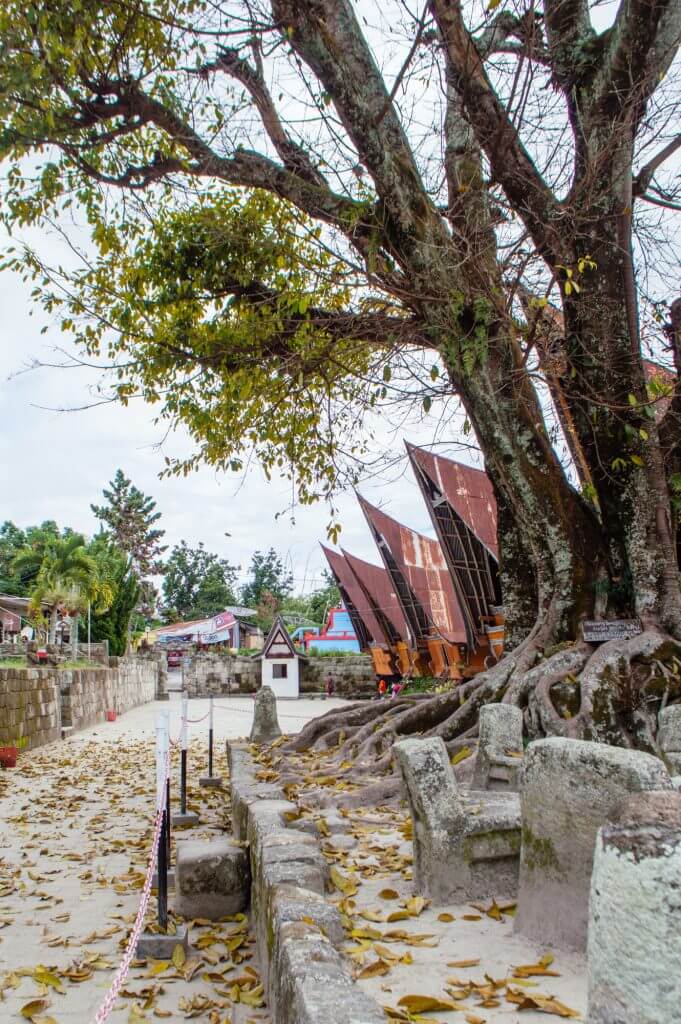 Java
As the most populated island on earth, Java is often considered to be the heart of Indonesia, and no doubt one of the best Indonesian islands to visit.
This massive island is packed with a little something for everyone, from chaotic big cities (like the country's capital, Jakarta) to top Indonesia attractions like the temple haven of Yogyakarta.
This abundance of cool sights is what makes it one of the best Indonesian islands to visit for a first timer.
Of course, Java is also home to some lesser known Indonesia attractions, which makes it the perfect destination for cultural explorers.
Don't miss the fascinating city of Semarang, dubbed the "little Netherlands" of Indonesia and of course, be sure to stop in Surakarta (AKA Solo), a bustling city world-renowned as the Spirit of Java.
Here are some of the cool tours and activities you can try in Java.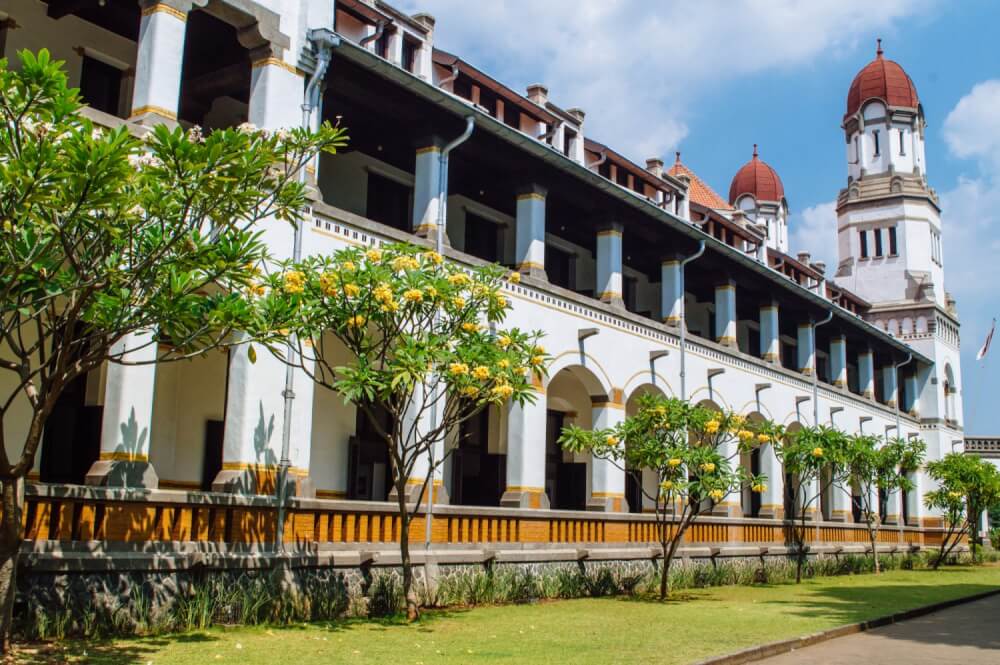 Sulawesi
No list of Indonesia's best islands would be complete without a mention to Sulawesi.
Mountains, jungles and wildlife for days – Sulawesi is not only one of the biggest islands in the world, but one of the most mysterious and intriguing.
Venture into the Southern Highlands to find Tana Toraja, home to some of the most unique funeral traditions in the world (and where venturing into death caves becomes the norm).
There's an abundance of cool things to do here, from scoping out traditional villages like Kete Kesu to more adventurous activities like diving.
Trust me, this is one of the top Indonesia attractions you don't want to miss.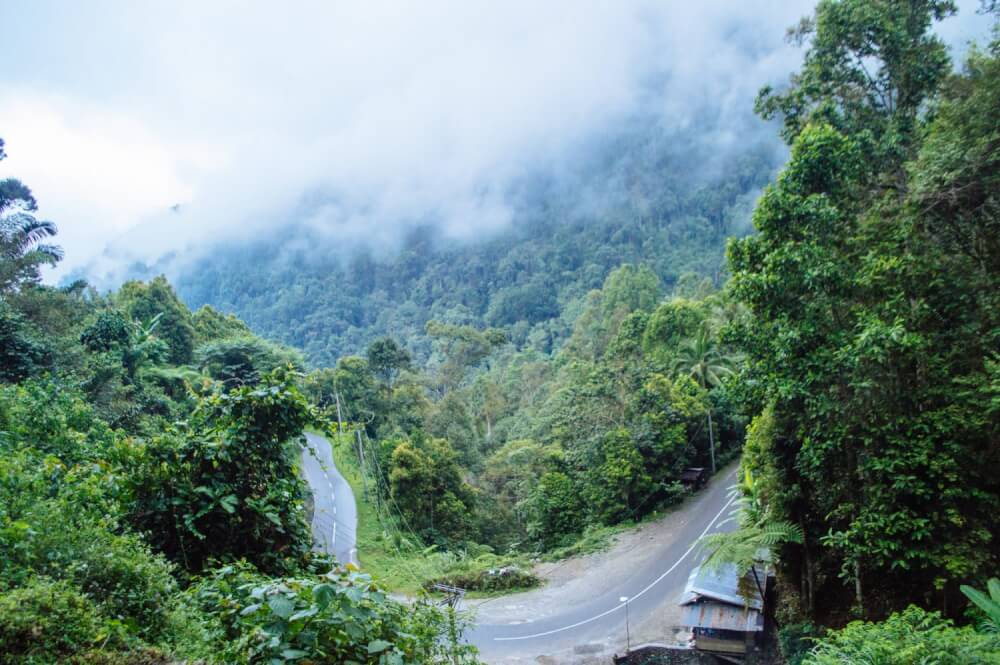 The Best Indonesian Islands to Visit (still on my bucket list)
I didn't want to limit this roundup of what to visit in Indonesia to solely places I've been, so let's also tackle the best Indonesian islands I haven't been to yet! Did this trip low-key make me regret spending so much time backpacking Europe vs. exploring Asia?
Maybe… but there's always time, and many Indonesia islands to visit in the future. So here are some of the top picks on my list.
Lombok
White sand beaches, lush rice paddies, exquisite hiking trails and views for days. It's little wonder why many visitors consider Lombok among Indonesia's best islands to visit.
There are many islands near Bali well worth a visit, but its close neighbour Lombok is the adventurer's paradise I most have my eye on.
Imagine lounging on pristine pink beaches or gawking at the smouldering crater lake atop Mount Rinjani, Indonesia's second highest volcano… Can I just book my ticket already?
Here are some packages to Lombok you can book from Bali.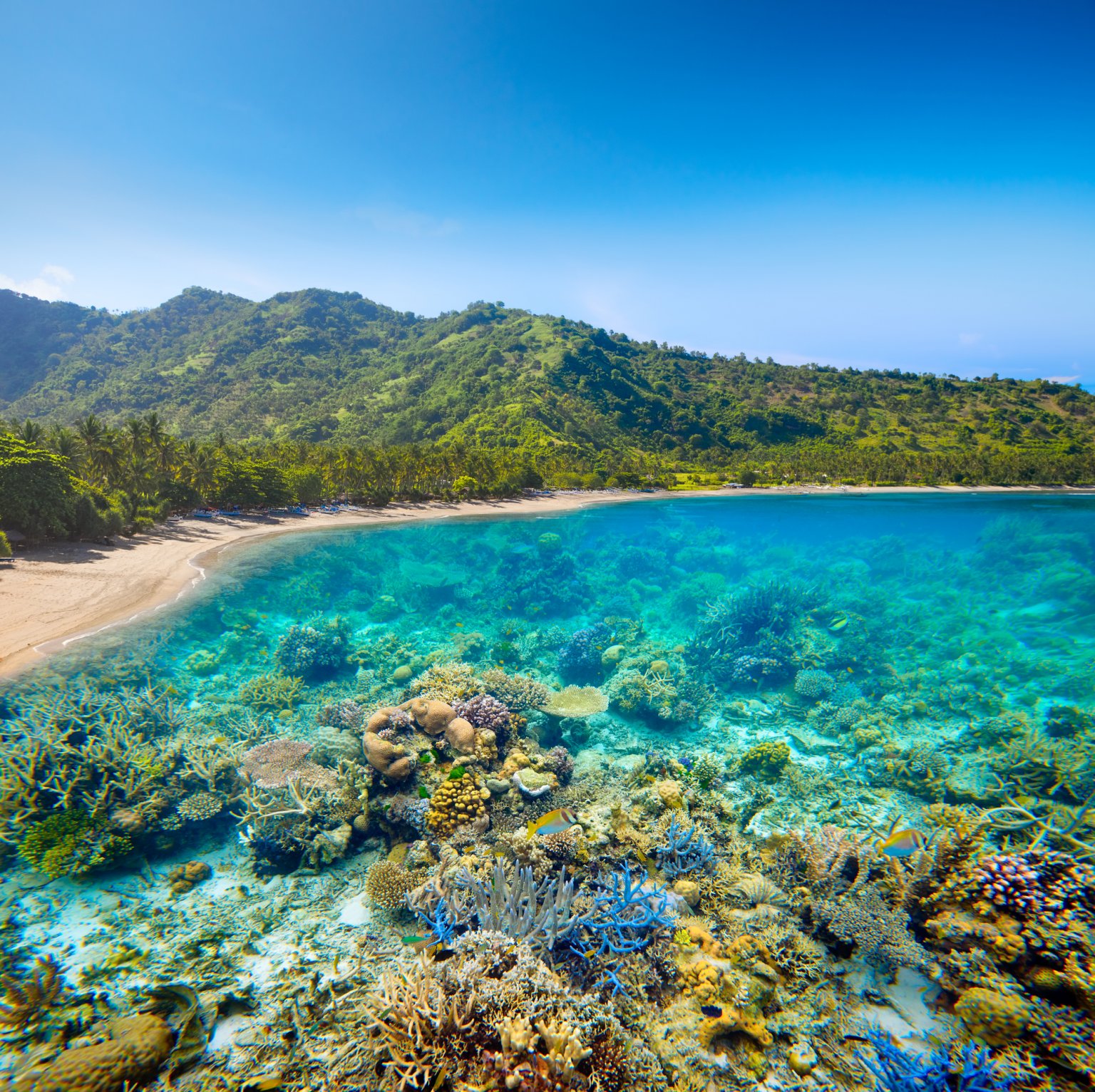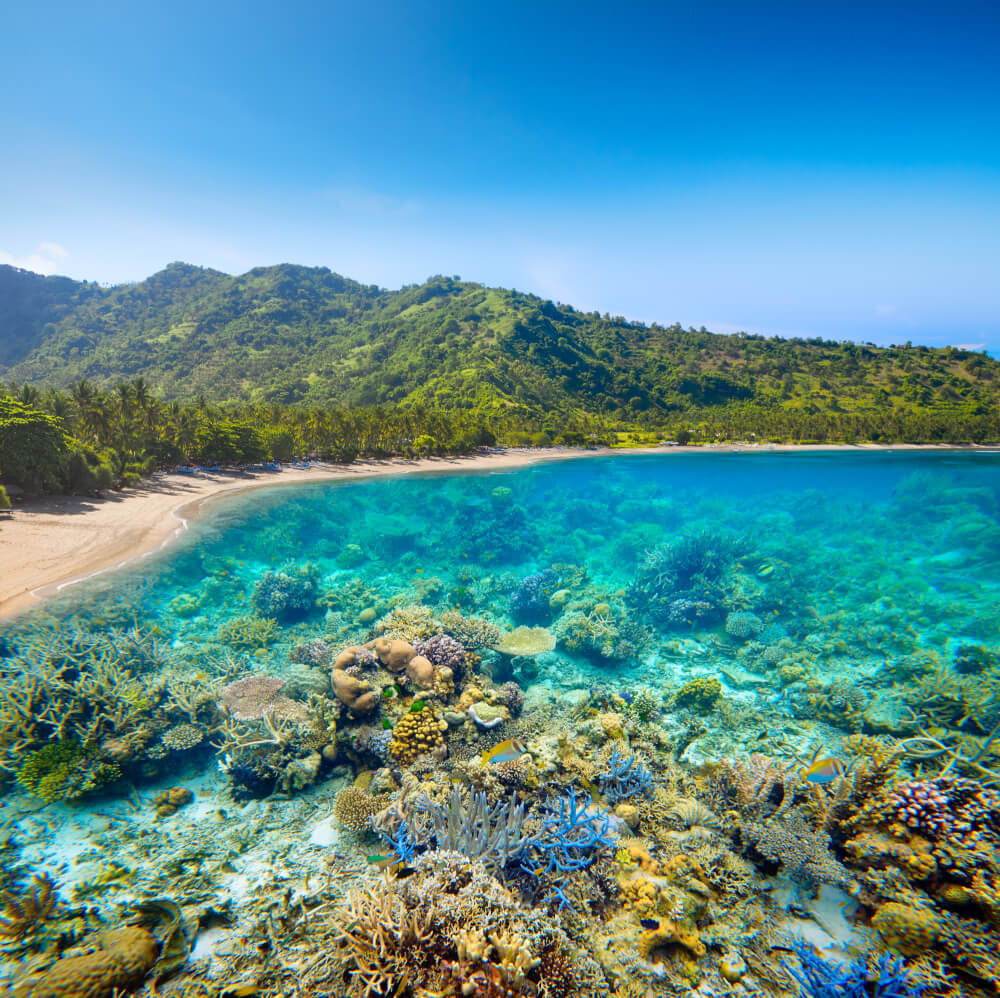 The Gili Islands
Just off of Lombok is where you'll find the popular island trio of Gili Trawangan, Gili Meno, and Gili Air, all increasingly popular spots on tourist radars, and considered among the prettiest islands in Indonesia.
Boasting some of the best beaches in Indonesia with their turquoise waters and soft white sand, these tiny islands have become synonymous with paradise, each offering something unique to its visitors.
And sure, while some might say the tourism boom on these islands has eroded its previously tranquil appeal, you can't say no to spectacular views like these: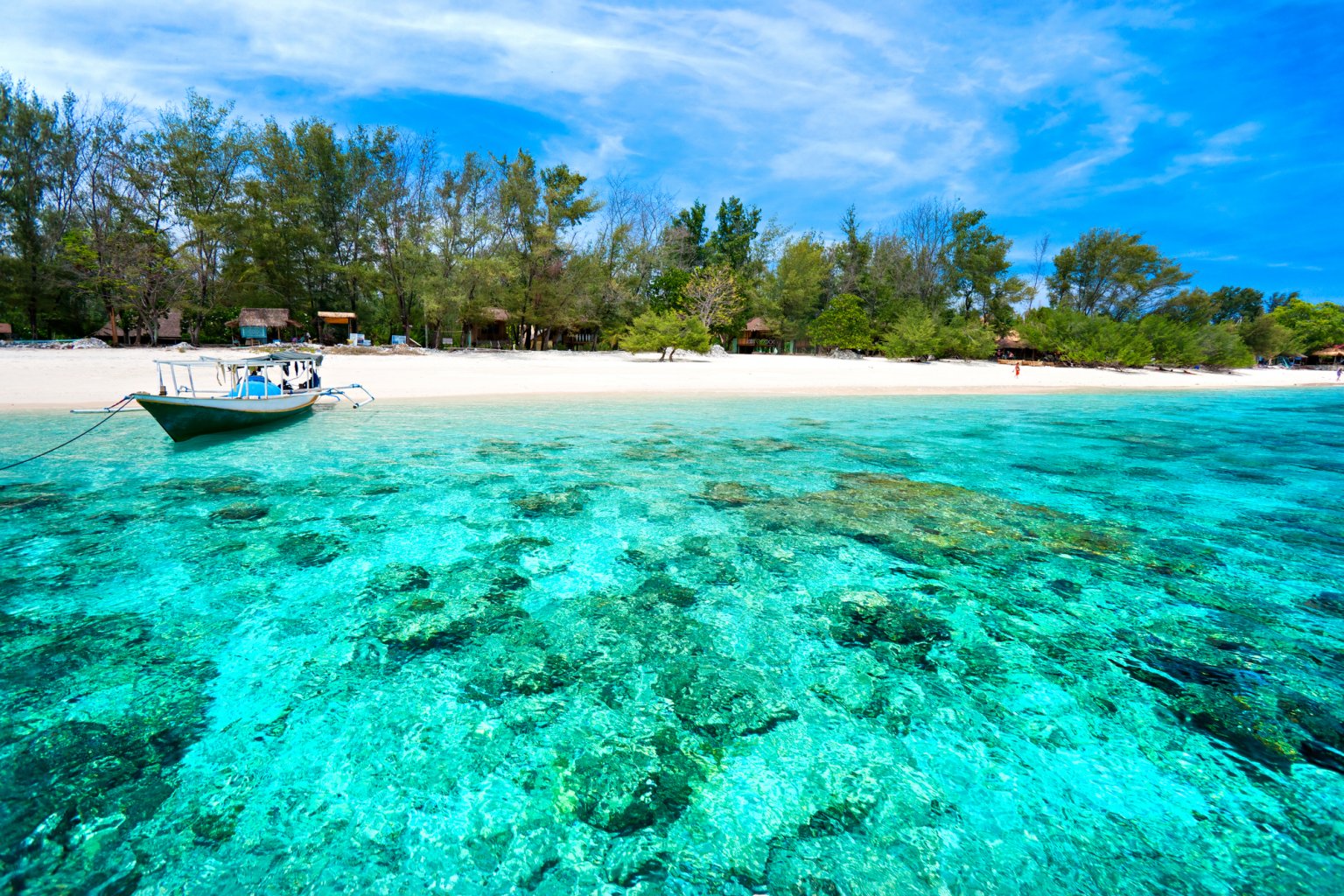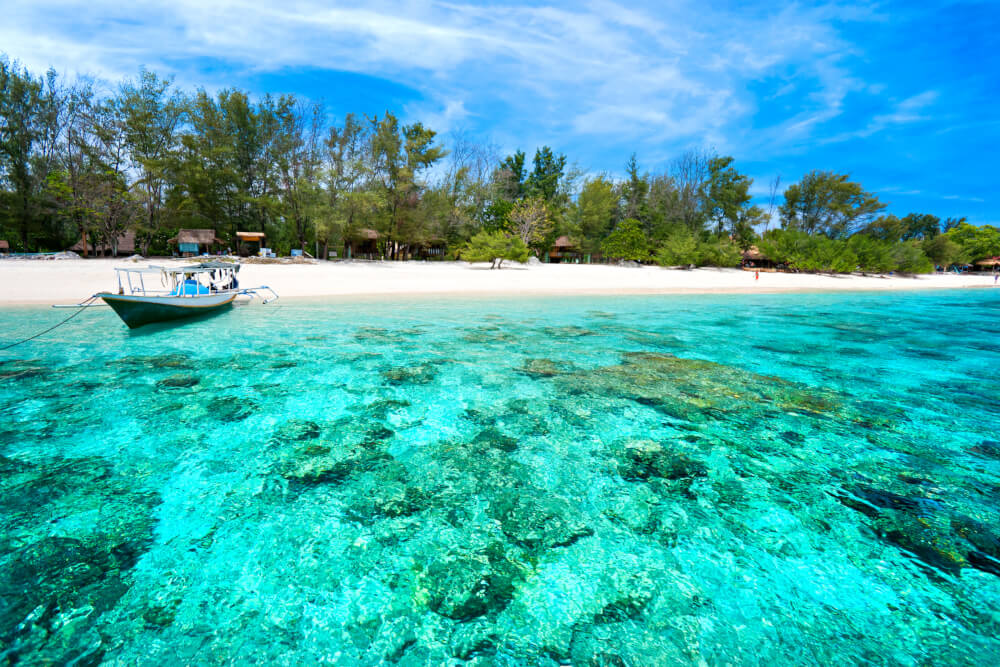 Belitung Island
East of Sumatra, you'll find a little paradise haven called Belitung Island, a spot largely left off tourist radars.
Why is it on my list then? Two words: Kaolin Lake.
Ever since seeing a photo of this lake's bright blue waters (framed gorgeously by white limestone), I've made it a priority for my next visit.
And I mean, the unspoiled beaches and ridiculously attractive scenery help too. If you're looking for a more remote Indonesian island to visit, this would be an excellent choice.
New Guinea
New Guinea is the second largest island in the world, with territory split between two countries: Indonesia to the west and Papua New Guinea to the east.
This remote slice of Indonesia (the farthest east in the country you can go) offers up majestic, unspoiled landscapes, mindblowing culture and thriving traditions that will transport you into a completely different world.
Despite being relatively difficult to access, I'd love to come here someday to witness its spectacular tribal traditions for myself. If you're wondering what to visit in Indonesia for a unique cultural experience, a stop at this island is a must!
Raja Ampat
Just off the Northwest coast of New Guinea is the diving paradise of Raja Ampat, one of the best Indonesia islands to visit for scuba divers.
I mean, let's be honest: Raja Ampat is living proof that Mother Nature loves to show off from time to time.
This archipelago, made up of over a thousand small islands, offers up spectacular natural wonders that you have to see to believe, from crystal clear turquoise waters to marine life ripped straight from a tropical fish tank.
Jawdropping scenery meets exploration and adventure… I'll see you there, yeah?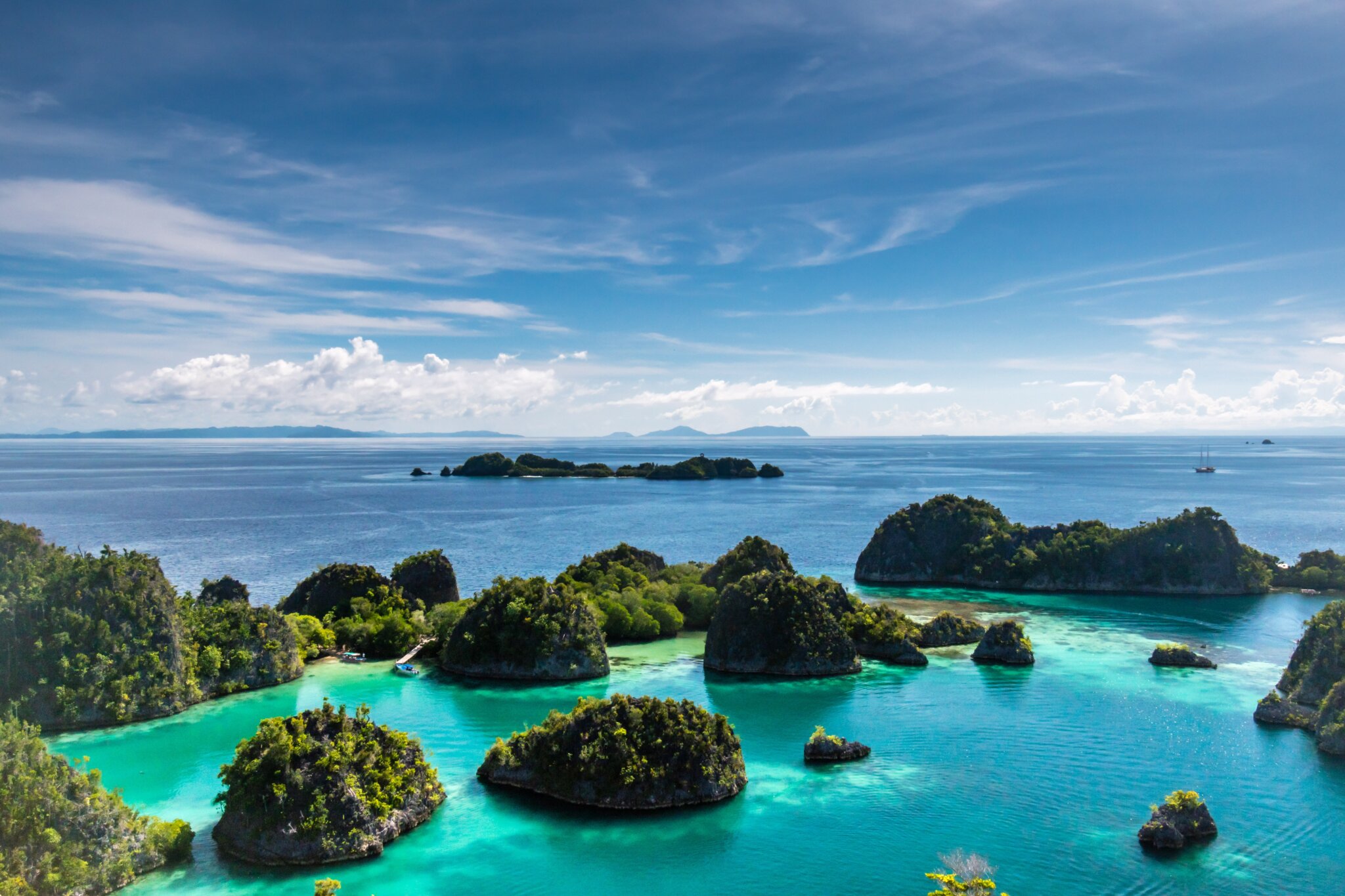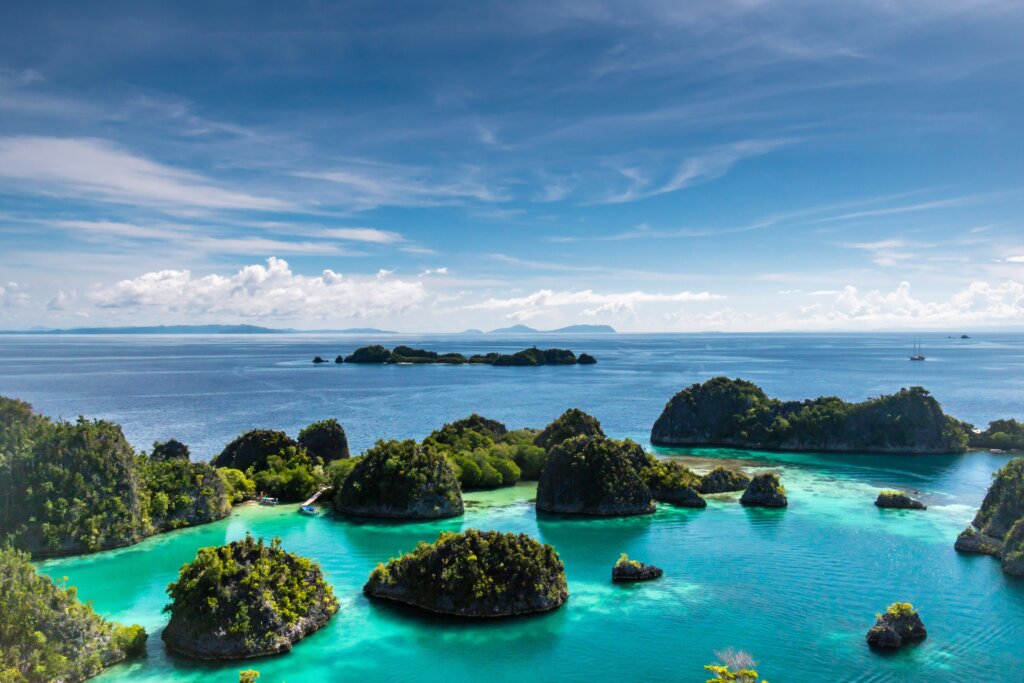 Flores
With glorious deserted beaches and epic volcanic lakes, Flores is where you can escape the chaos of other Indonesia attractions and feel a sense of zen and escape.
Found only 90 minutes away from Bali, this Indonesian island is quickly becoming more popular, but for good reason.
Flores is where you can spy on komodo dragons, enjoy a pristine dive and trek through lush jungles all in one day.
My personal dream though is to one day catch sunrise at Mount Kelimutu, with its tri-coloured lakes at the summit, a mysterious and captivating sight that baffles visitors from all around the world.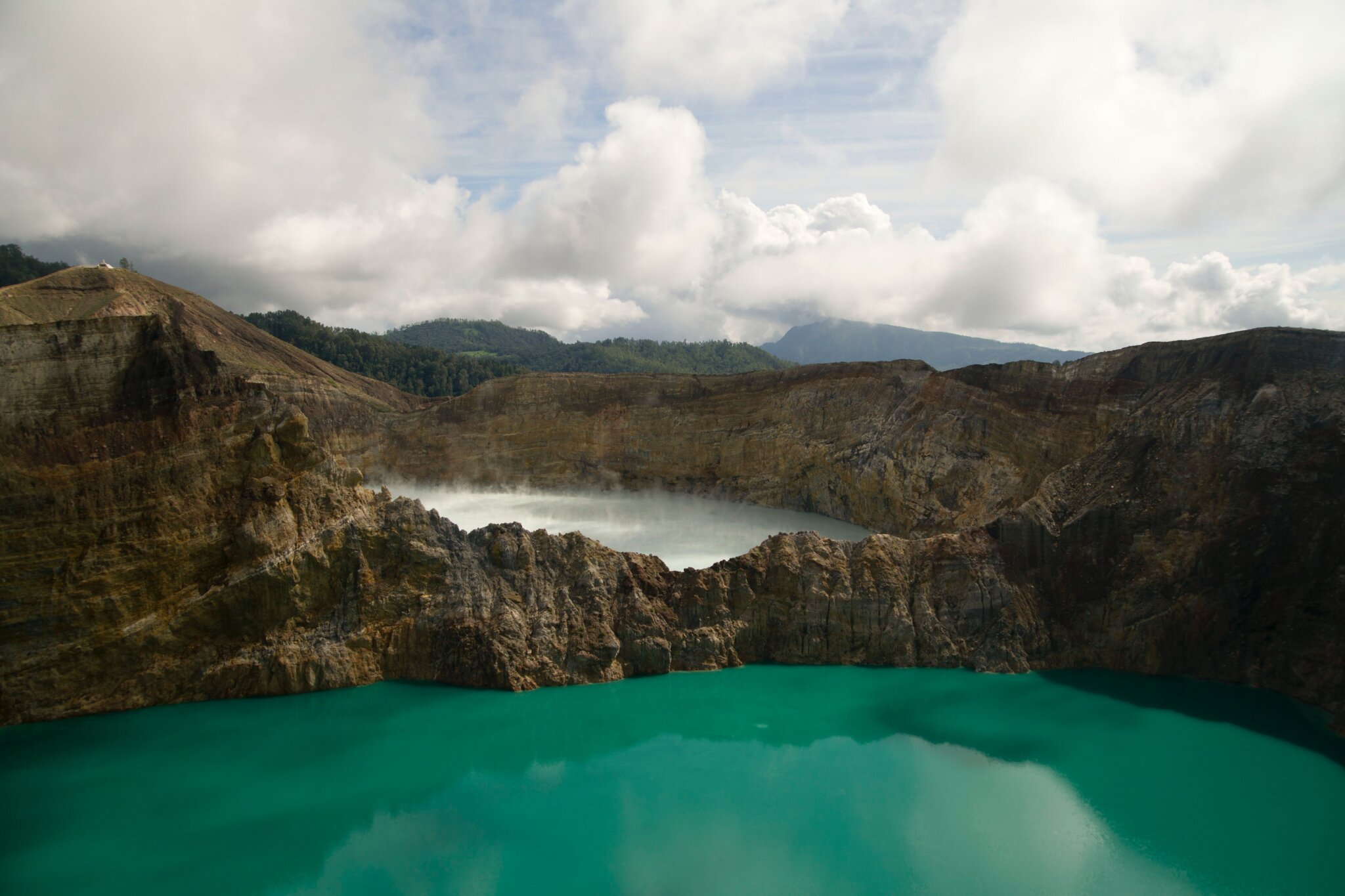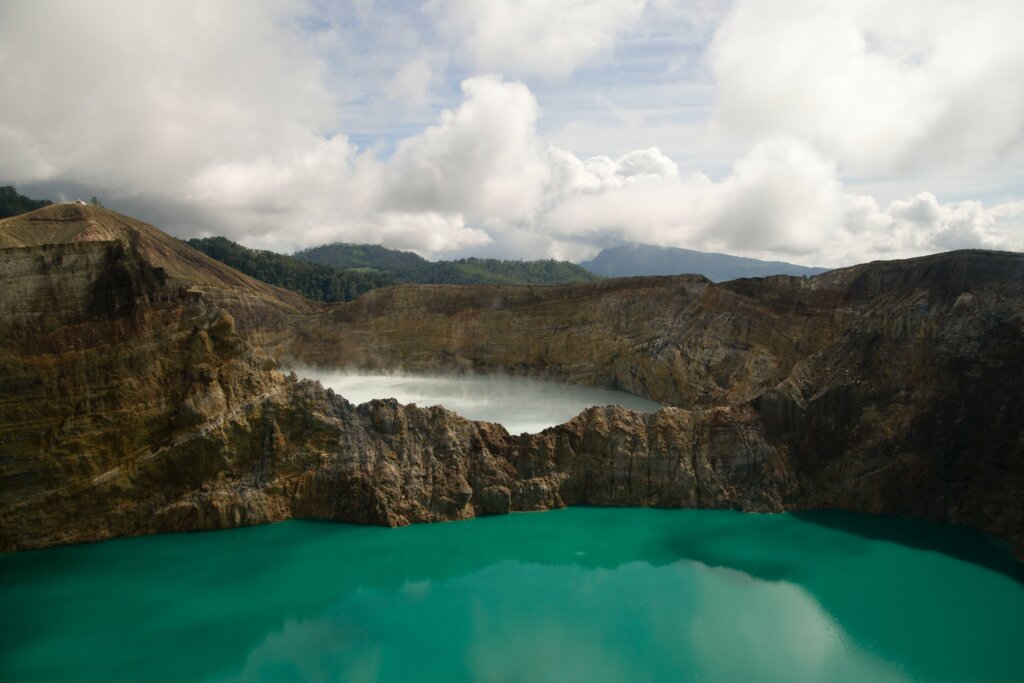 Komodo National Park
Right by Flores is where you'll find another top Indonesian destination: the Komodo National Park.
Spread across several islands including Komodo, Rinca and Padar, Komodo National Park is the epitome of a badass adventure destination.
From bright pink beaches to giant deadly lizards – this national park showcases Indonesian nature at its finest, which is why it's one of the most popular places to visit in Indonesia.
Looking for the easiest way to see Komodo National Park? Here are some organized tours.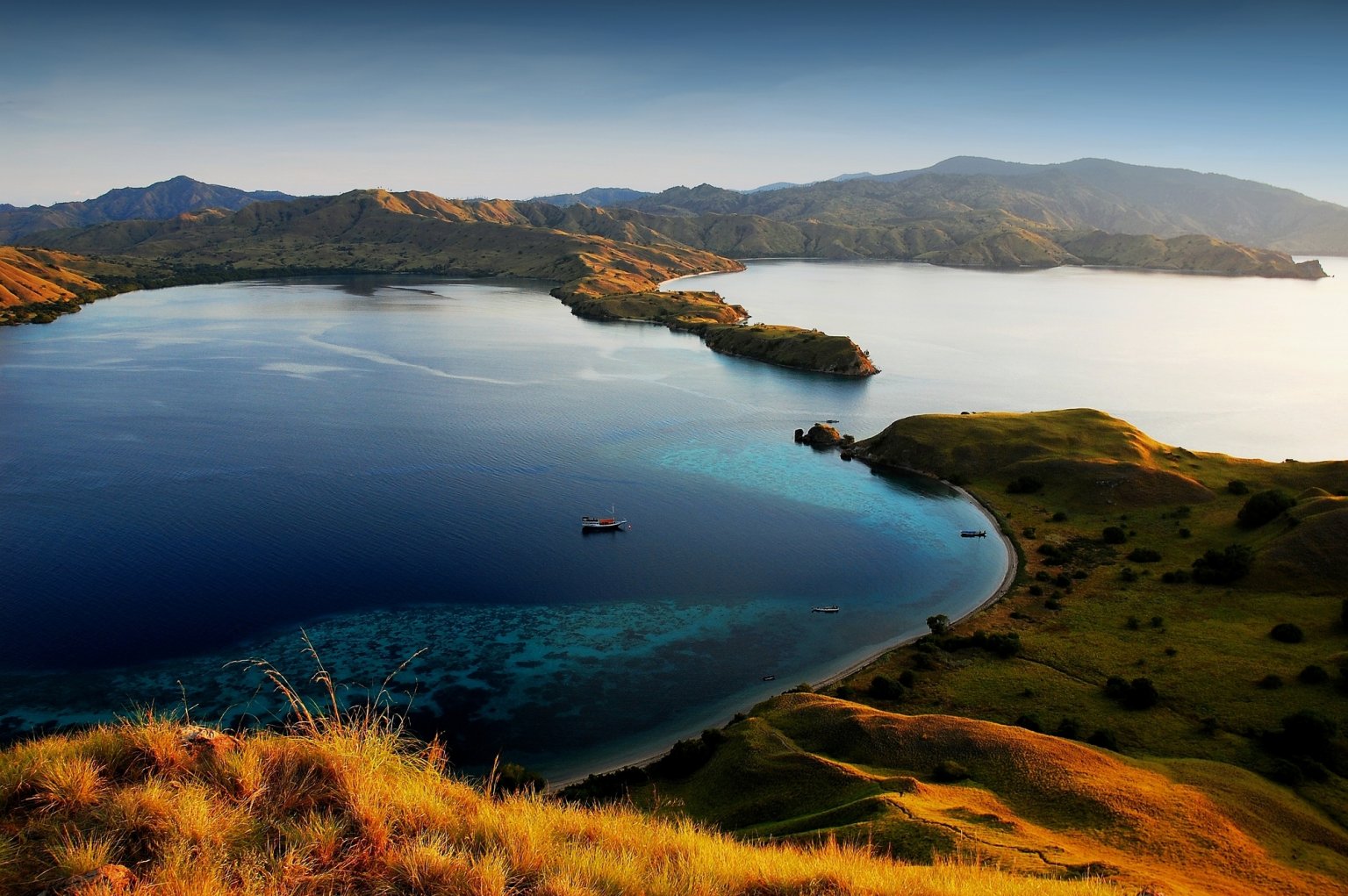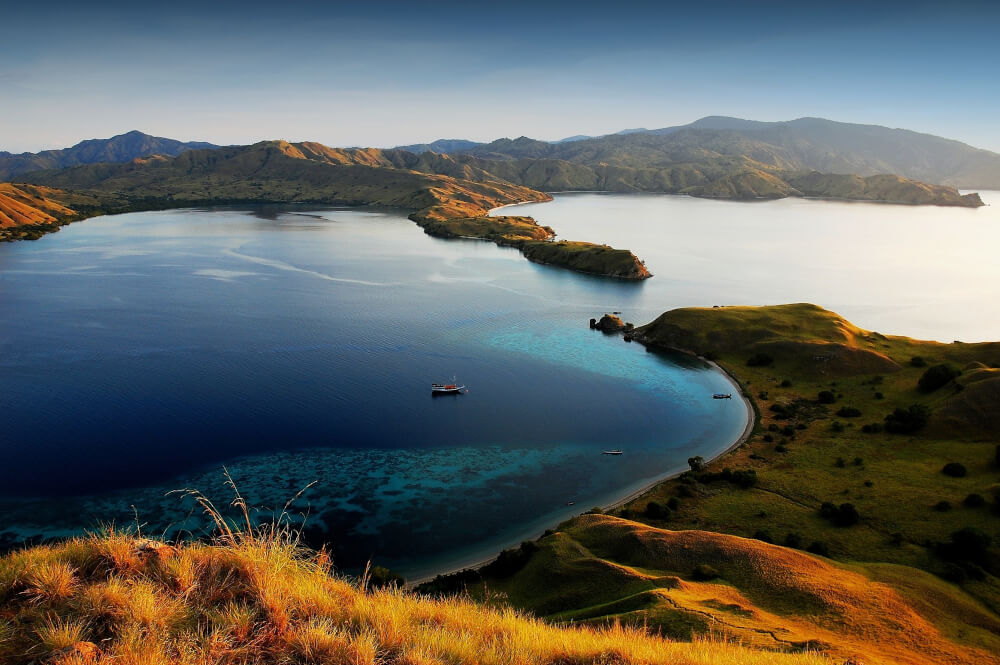 Borneo
Borneo is a stunning island politically divided between Indonesia, Brunei and Malaysia.
Wildlife enthusiasts flock here to be dazzled by the island's lush rainforests, unspoiled beaches and insane abundance of cool creatures.
I mean sure, other Indonesian islands may have surf opportunities and sweet nightlife, but do they have adorably cheeky orangutans? I think not.
Browse awesome tours/activities around Borneo.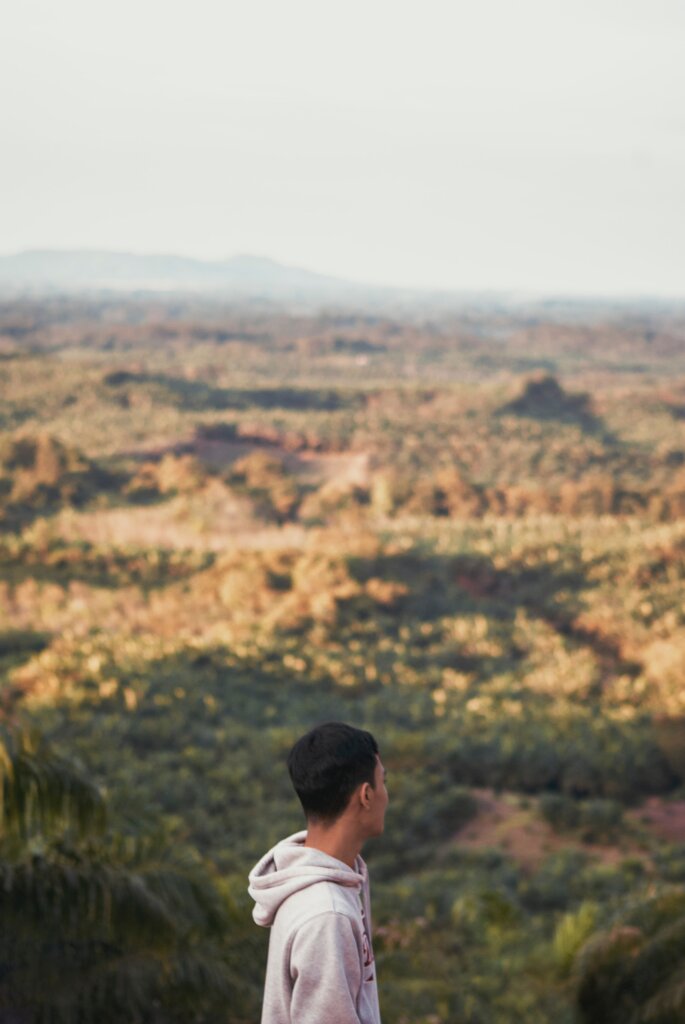 The Maluku Islands
This archipelago found east of Sulawesi plays a crucial role in Indonesian history, but today remains an unexplored, tranquil slice of paradise.
Formerly known as the Spice Islands – it was here that nutmeg and cloves were exclusively found once upon a time, which played a massive role in the country's eventual colonization.
No doubt, these islands are some of the best Indonesian islands to visit if you're in search of peace, quiet or maybe some bird watching (which Seram Island is famous for).
Wakatobi Islands
This vaguely Japanese-sounding archipelago gets its name from four Indonesian islands – Wangi Wangi, Kaledupa, Tomia, and Binongko.
You can find it just off of South East Sulawesi, and the incredible biodiversity found here, alongside its magnetic beauty, has made it an increasingly hot destination for divers, photographers and tourists alike.
The upside of this is of course that it's now more accessible than ever, which means yes, you'll be catching me here ASAP.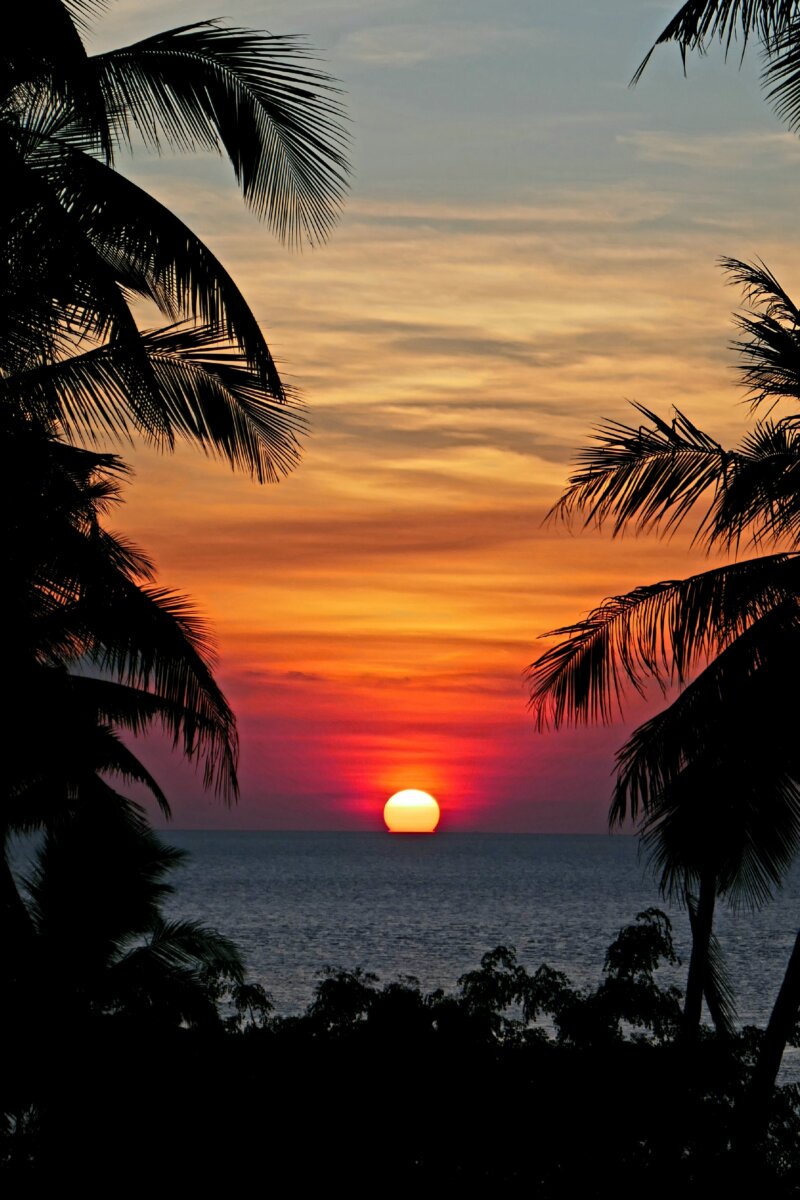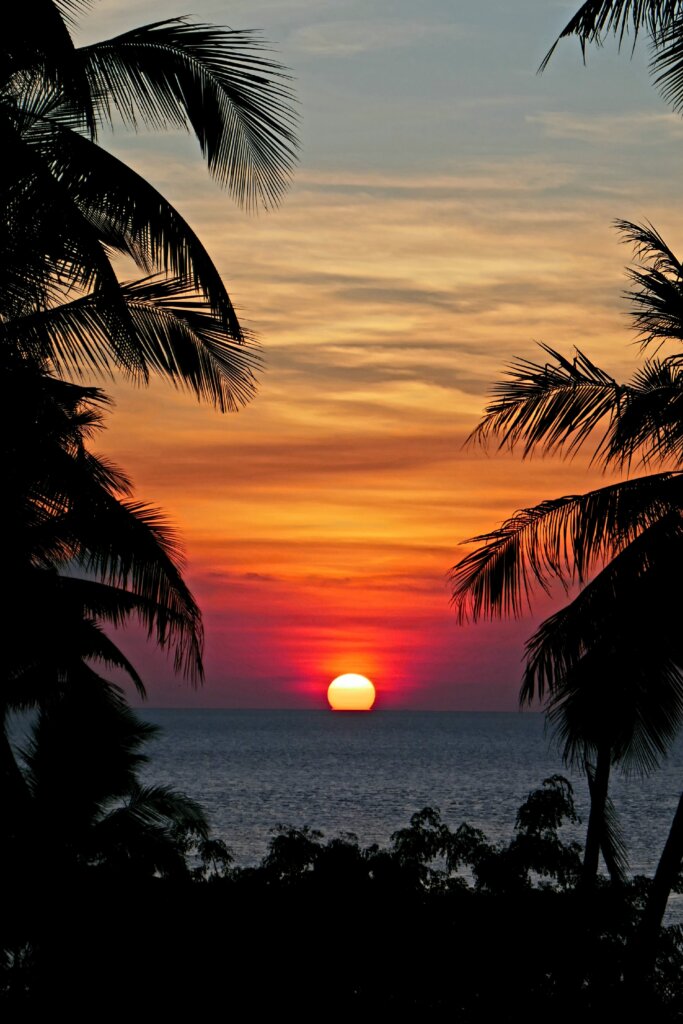 Sumba
This remote island in Eastern Indonesia offers up the classic Indonesian paradise aesthetic, all pleasantly without the crowds to brawl with.
While not easy to reach, visitors are spoiled rotten with breathaking sights like hidden lagoons, quiet beaches and postcard-perfect views, like the mangroves at Walakiri Beach.
My dream though (and #1 motivator for visiting)? The opportunity to check out and (maybe) sleep in one of these traditional straw houses: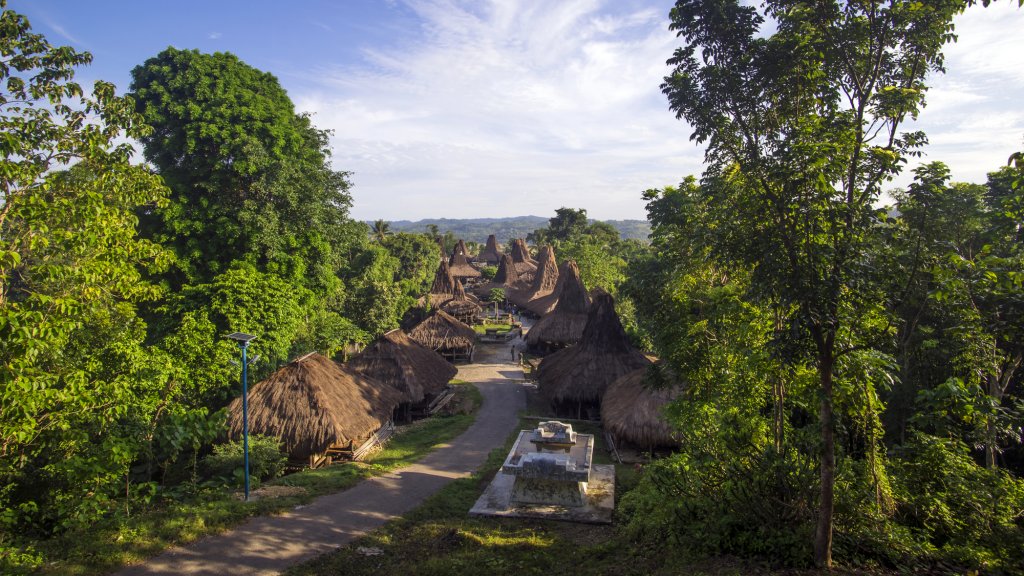 Nusa Penida
Just off the coast of Bali is where you'll find some of the best beaches in Indonesia, and surprise: they're still somehow relatively undisturbed by mass tourism.
I'm of course talking about the little island of Nusa Penida, found only 90 minutes away from Bali.
Of all islands near Bali, Nusa Penida is among the most picturesque, and more low-key than the surfer haven Nusa Lembongan right next door.
Of course, it's important to mention that it's also home to the Insta-famous 'T-Rex island':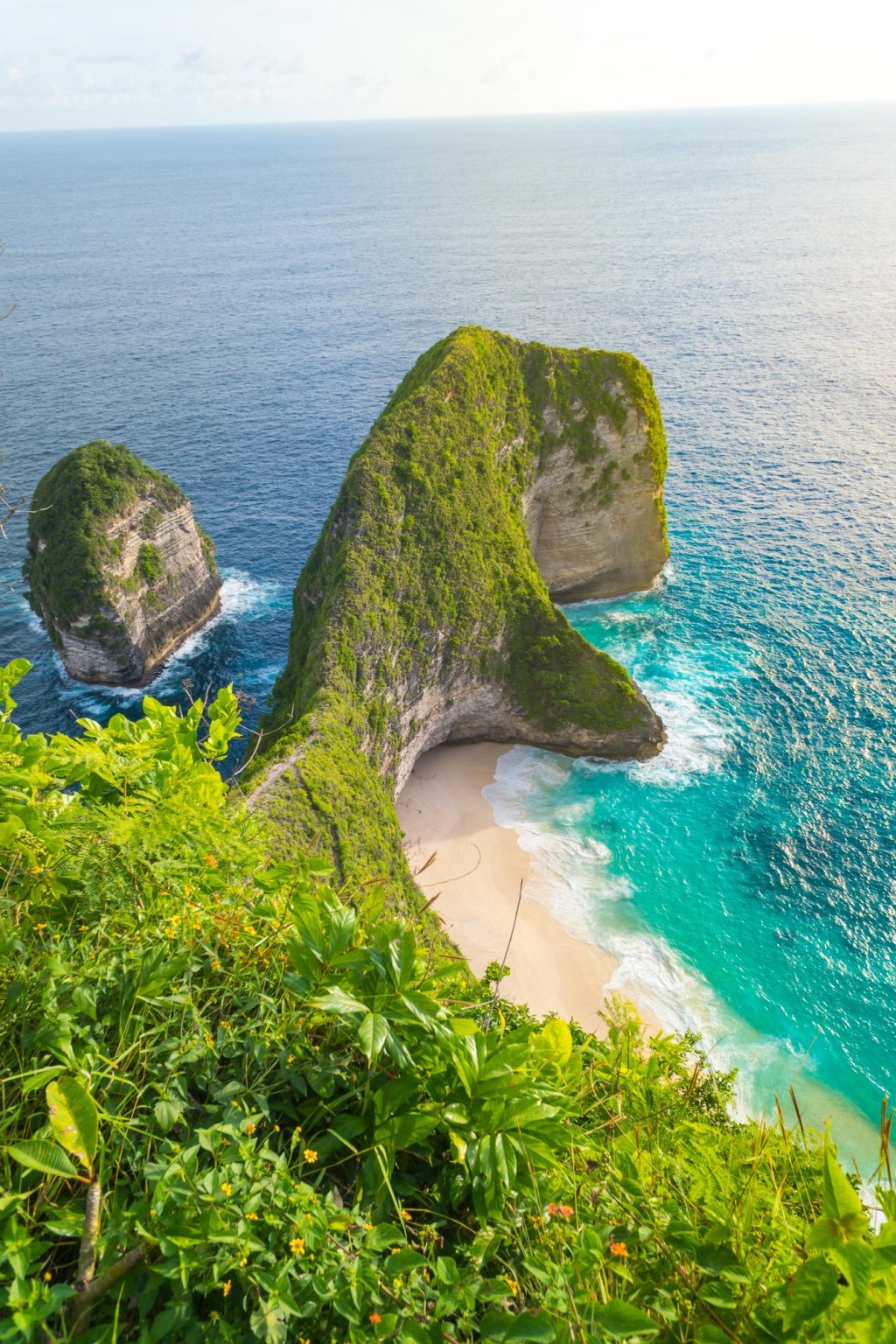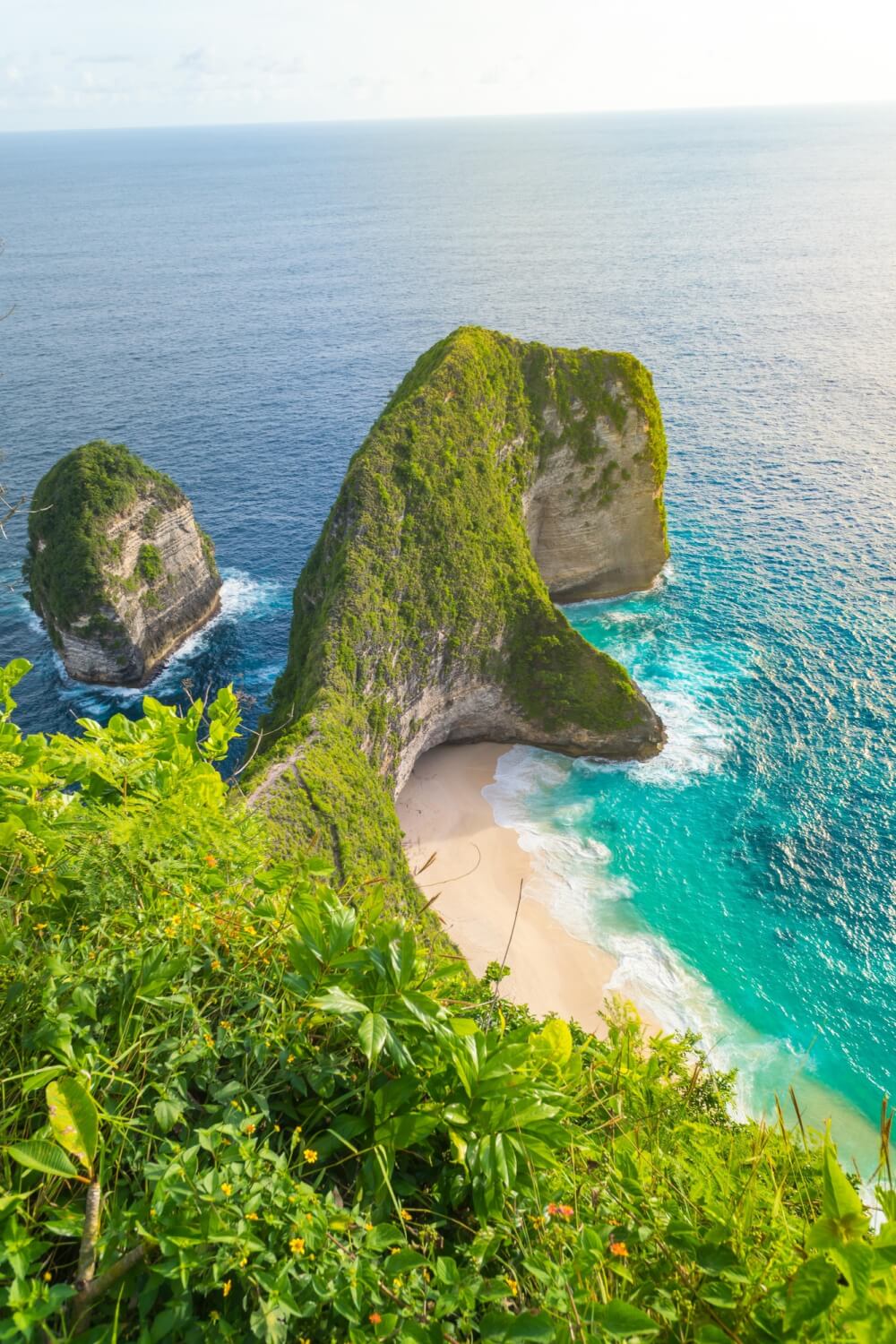 Did I miss any of your favourite Indonesian islands?
I'm still planning where to go in beautiful Indonesia next, so tell me: what other incredible gems am I missing? Let me know in the comments where the best Indonesian islands to visit are (if you're not keeping the secret for yourself)!
My Go-To Travel Favourites: