*FYI - this post may contain affiliate links, which means we earn a commission at no extra cost to you if you purchase from them. Check out our Privacy Policy and Disclosure. for more info.
I've made it no secret that I adore magical places.
Castles mostly. And carbs. Alcohol helps too.
So you could say, when I found myself in Transylvania's Covasna County as part of its 1st international press trip, a clear match had been made in heaven.
If you've never heard of Covasna County before, I can't blame you. Despite its location in the center of Romania, its tourism boom is still very much in its infancy. But, times are swiftly changing, and today the region is extending its hospitable warmth to visitors from around the world.
What makes this region so special exactly? Here's the thing: Covasna combats the commercialized glitz and glam of tourism with a uniquely refined simplicity, dishing up the perfect marriage between authentic culture and unspoiled nature. And it's a unique culture too – one molded by a population of predominantly ethnic Hungarians, with dashes of influence from the Turks, Tartars and Romanians (just to name a few). Above all else though, what Covasna offers is an immersive cultural experience grounded in personal interaction with locals who are excited to share their slice of Transylvania with the world.
Sometimes when I reflect on how much I did during these few days in Covasna, I have to do a double take. We did SO much. Here are some of the highlights (and why you should plan a visit for yourself).
---
The chance to live like royalty (or at least artistocracy)
The official nickname of Covasna County is the Land of Mansions. Besides sounding absolutely regal and badass, this name is well earned – there's almost 200 mansions/castles clustered in this small county, many of which have been given new life as swishy boutique hotels and intriguing museums about local life.
If you're hoping to embrace your inner royalty, here are some options in Covasna that are perfect:
Snooze away in a castle: For a few nights, I fulfilled my princess dreams as we stayed at Castle Hotel Daniel, a former castle turned boutique hotel which boasts a regal arsenal of unique, one-of-a-kind rooms, all decorated to different themes. So, for a night, you can count sheep in the "Countess' Boudoir" or even "the Secret Chamber". This hotel is one of several boutique accommodation options that have popped up in Covasna in response to budding tourism. Through delicious food, a homey ambiance and easy connections to local attractions, what you get is an immersive cultural experience… a pretty stark departure from your typical chain hotel 😉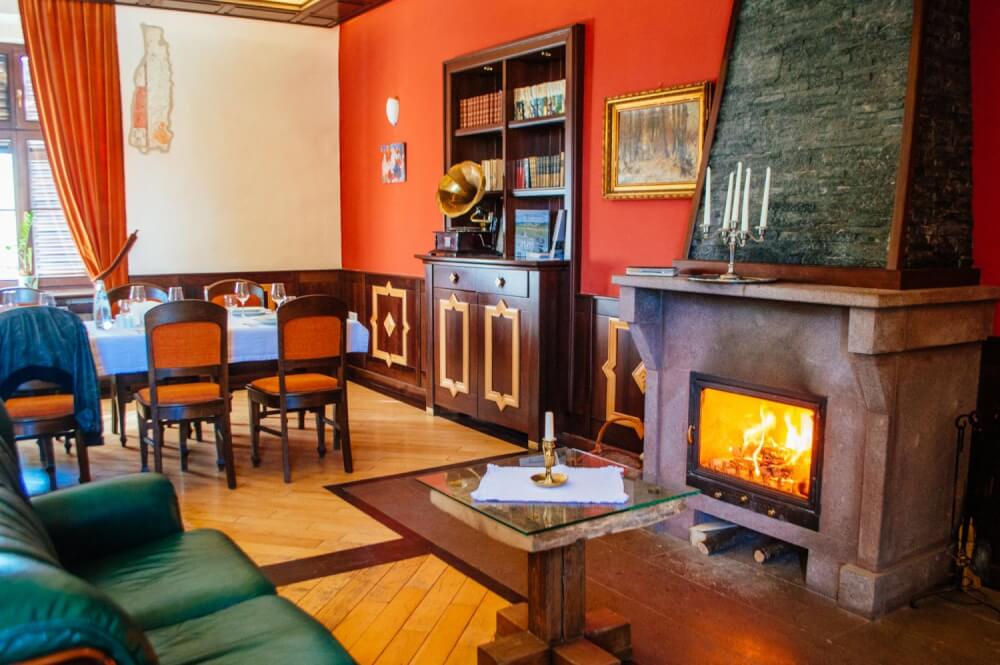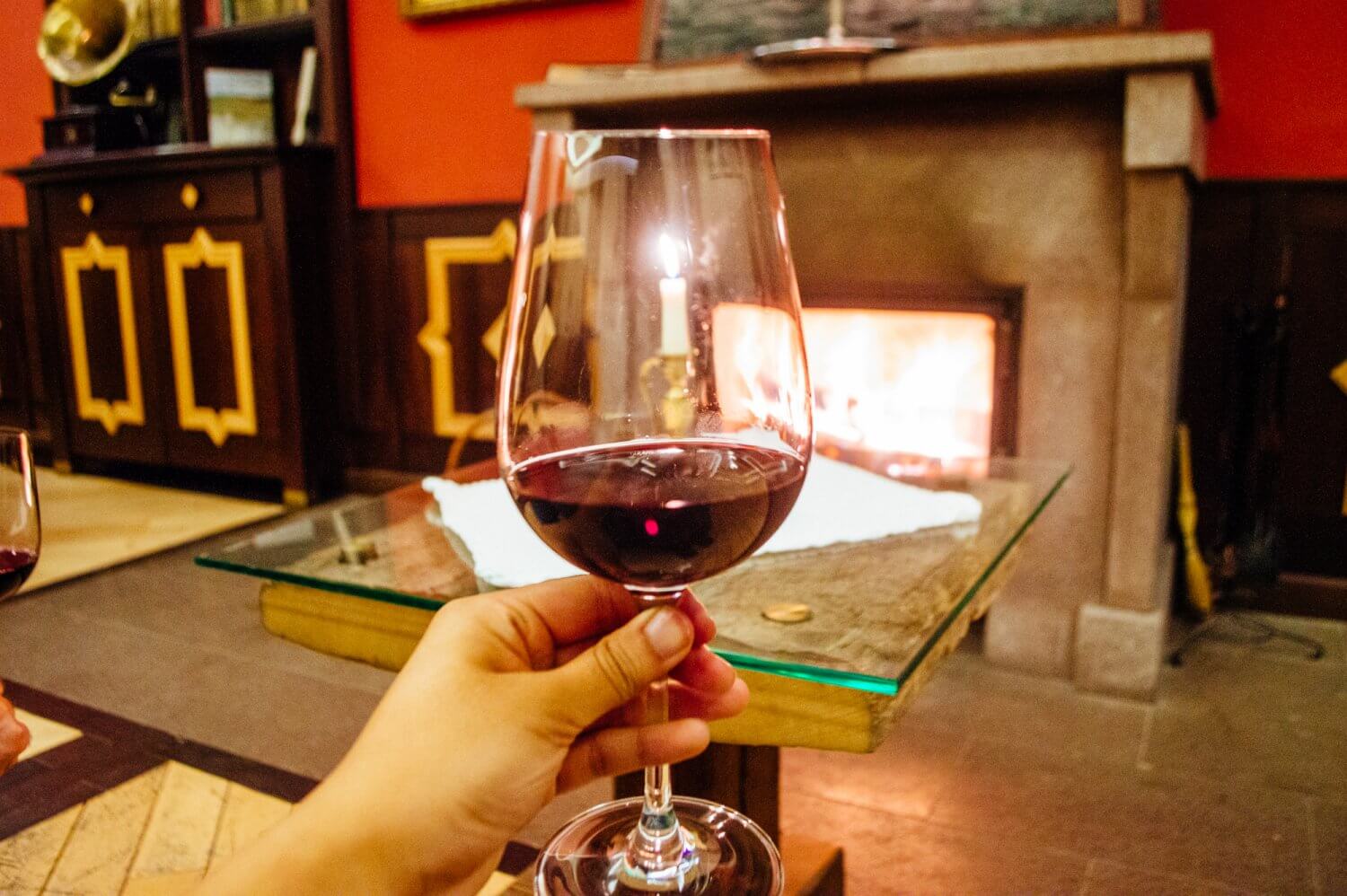 Visit restored castles and manors: Besides hotels, Covasna County has its fair share of beautiful manors and castles that have been given new life as museums and tourist attractions. We visited the beautiful Kalnoky Castle (which, once entered, supposedly means you'll be immortal). It is also home to the Museum of Transylvanian Life, which offers up a beautiful showcase of artifacts and collections representing local life in the region. You can read more about the different castles in Covasna here.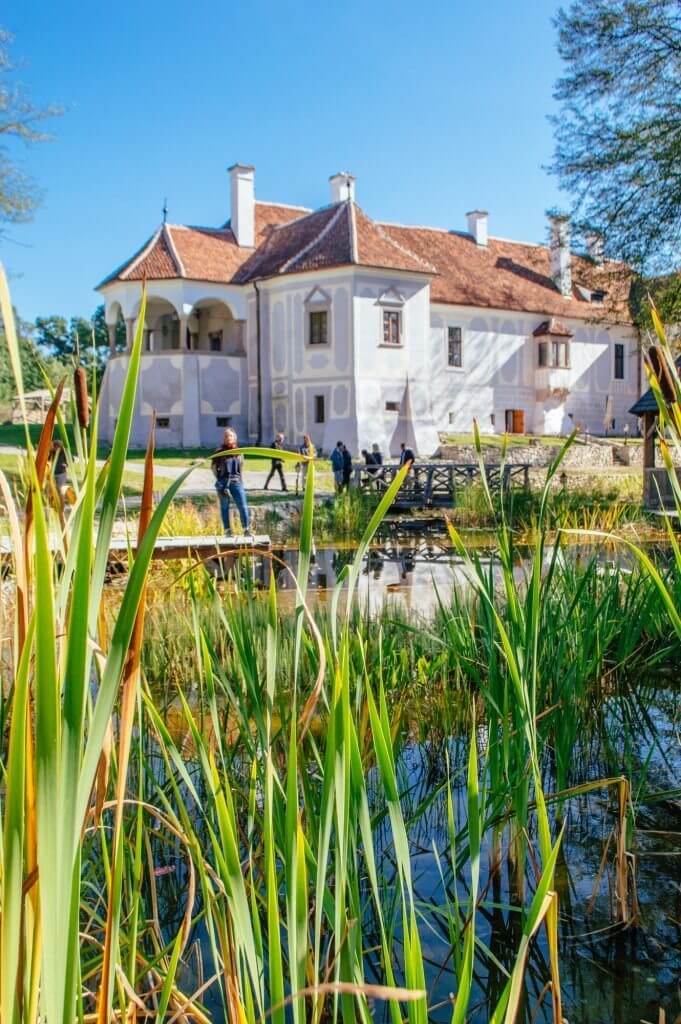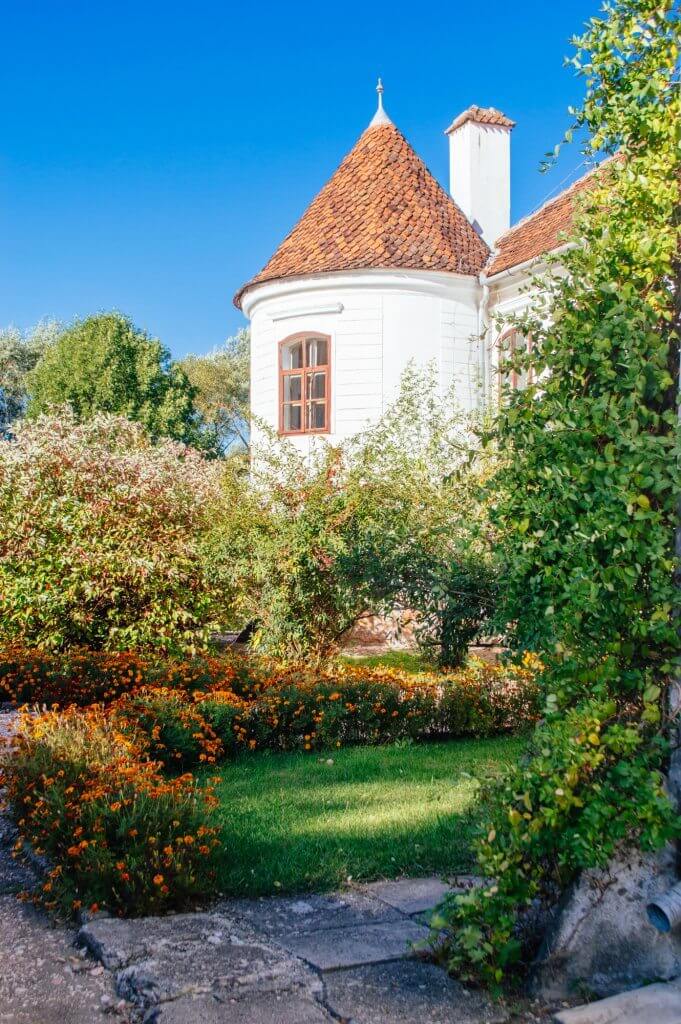 Pamper yourself at a spa hotel: Volcanic activity dating back thousands of years has turned Covasna into a region full of mineral water springs and gases, which today are used in a variety of wellness treatments. It's a no brainer then that spa hotels/resorts are a big thing here. We stayed at the Balvanyos Resort in the mountains, which is so close to nature you can even spot bears 30m away from the hotel entrance. (Yes, really!) So, if it's the royal treatment you're after, you're spoiled for choice here in Covasna.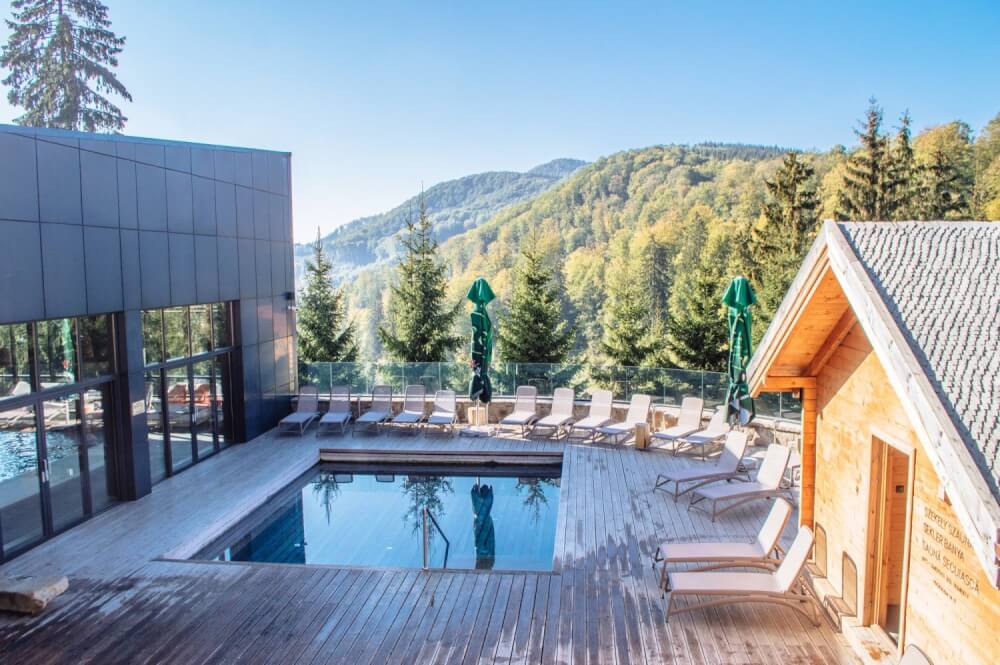 ---
Immersion in stunning (and unspoiled nature)
People had always told me that Transylvania was beautiful, but I was not prepared for the depth of it.
… especially with Covasna decked out in autumn colours. *faints*
Looking to enjoy the nature of Covasna County? Here are some options:
Enjoy a lake day: Saint Ana Lake is the only volcanic lake in Romania. It's a beautiful blue lake surrounded by lush mountains (and a glorious place, I can confirm, to drink up some 9% beers). Here was one of the few times that I actually saw other tourists during our time in Covasna County, so I think that's a testament to just how gorgeous it is.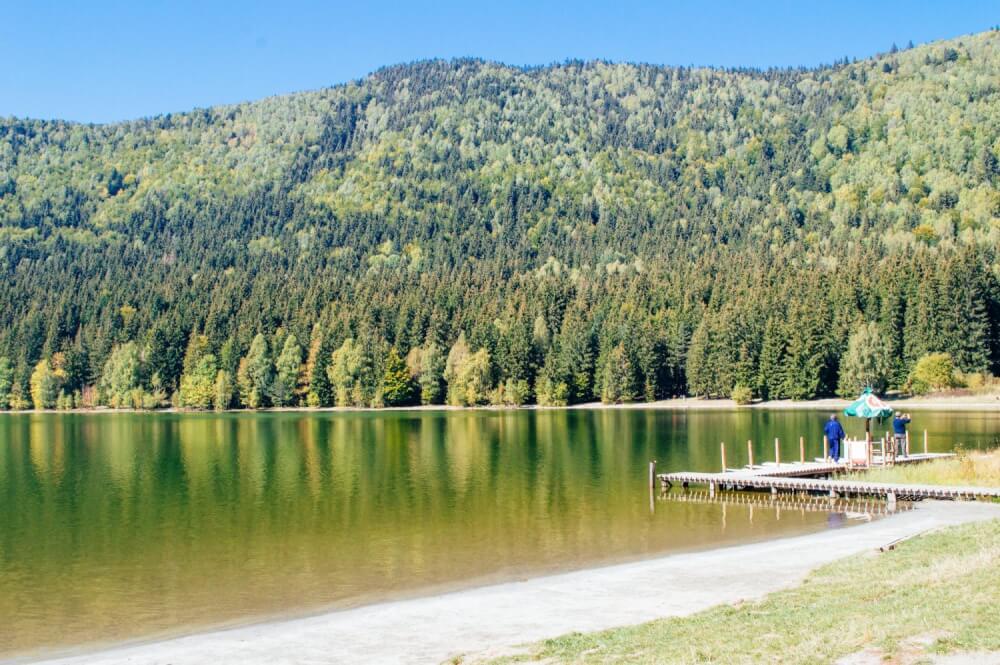 Go for a hike: There are tons of opportunities to hike around Covasna County. The highlight of my trip was probably when we hiked to Varghis Gorges, exploring a few of the 125 caves that the area is known for. Braving signs warning of snakes and bears, we felt like we were the only people on Earth. It was stunning! Moho's Peat Bog was another highlight, especially with the autumn foliage in full force. I'll let the photos do the talking: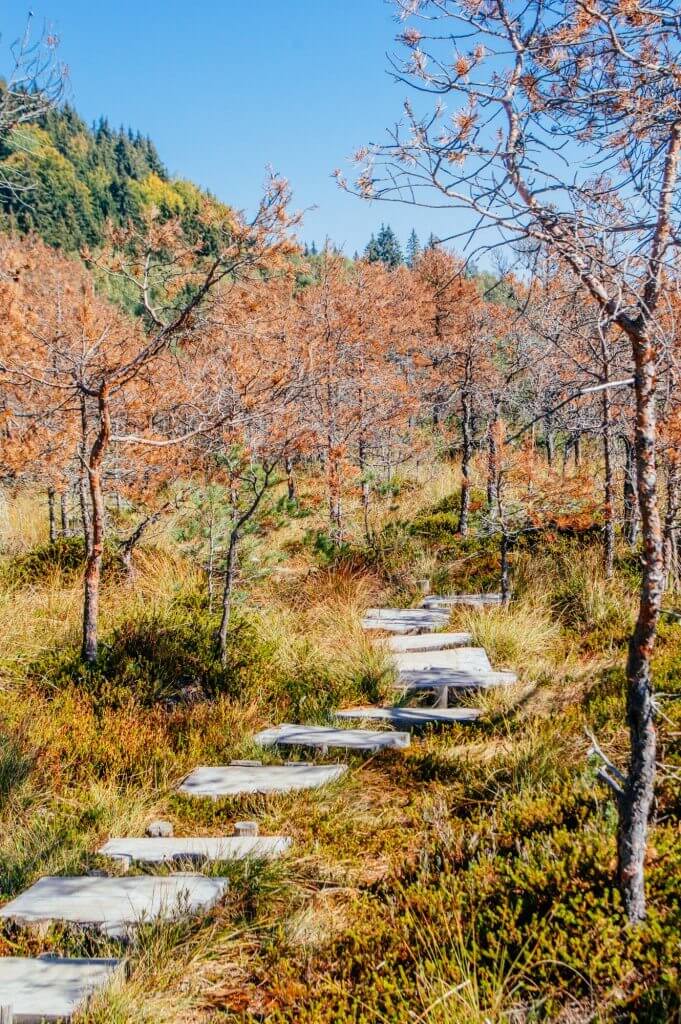 Bearwatching: As a Canadian who sometimes had bears prowling on my university campus (yes, really), I'm no stranger to bears. It was still cool (and surprising) though to learn that Covasna offers several opportunities for bear-watching. After being clip clopped in a horse cart deep into the woods, we sat in a cabin with a two-way mirror waiting silently for bears to appear. I have never in my life felt more like a ninja. And did we see bears? You bet. And even a fuzzy fox too.
---
A personal approach to cultural learning
As I mentioned before, the culture of Covasna County is unique from the rest of Romania in a few ways. As one third of what is known as "Szeklerland" (alongside the neighbouring Harghita and Mureș counties), the population here consists of mostly ethnic Hungarians.
And while you may have never heard the term Szekler before, I can guarantee you know one already…. Bram Stoker's Dracula – a proud Szekler 😉
In Covasna, those who enjoy museums have plenty of opportunities to museum hop and learn more about local culture and history. Both the Museum of Transylvanian Life in Micloșoara and the Székely National Museum in the capital, Sfântu Gheorghe (Saint George) were really interesting visits for me. That said, some of the best moments of the trip revolved around cultural learning on a much more personal level, from meeting local artisans to travelling with local guides. Honestly, at times, it felt like we had been transported back in time – riding through quaint villages on horse carts, rolling green hills as far as the eye could see.
Here are some of the cool cultural activities you can try in Covasna:
Watch old arts come alive: One of the best parts of visiting Covasna County is that you get extraordinary insight into local life and craft, especially traditional artisan work like blacksmithing and furniture painting, arts that we don't commonly encounter in city life. We got the opportunity to visit a local blacksmith whose adorable pride and enthusiasm for his work melted my big city heart. Bonus points of course that he grilled us bacon in a hot iron press he made himself, then forced us to drink some seriously potent palinka. (AKA THE dream) Maybe I should quit blogging and just move to Covasna to become a blacksmith's wife.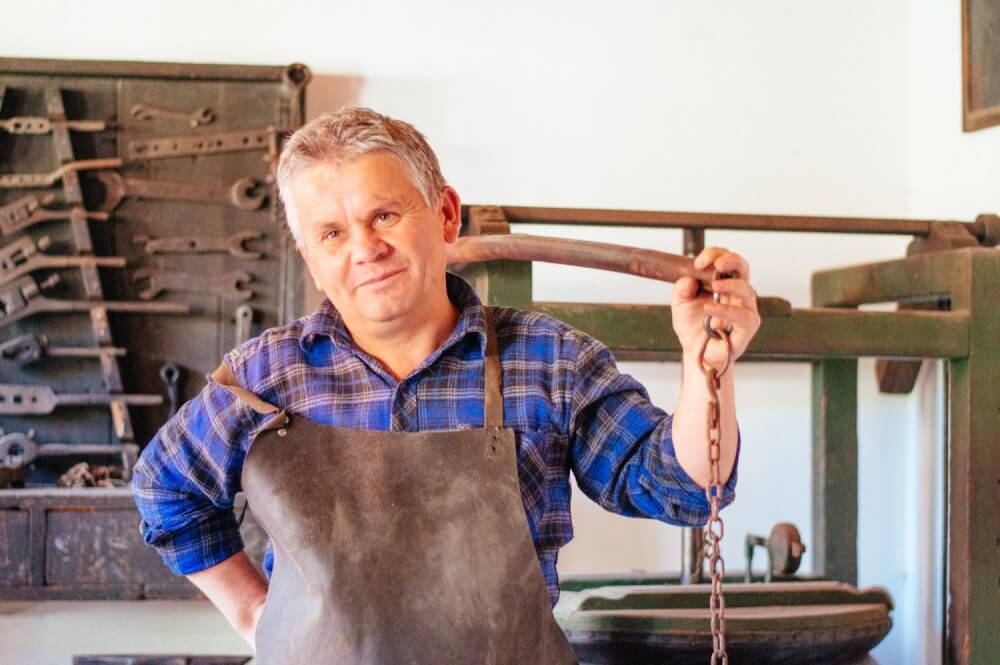 Learn a new skill: We enjoyed two very cool workshops during our time in Covasna. The first was a felt workshop at Kalnoky Castle, during which I produced a felt rose so ugly that I don't dare post its photo. The second was a gingerbread painting session, which got hands-on REAL quick. One second I was getting ready to paint my name on a cookie, the next I was being embraced by a lovely old woman like in that pottery scene from Ghost. Her steady hand guided me well though – I produced some hella attractive cookies.
Explore with a local guide: We were incredibly fortunate to get a few local guides with us during our time in Covasna, which is something I would highly recommend. Not only do you get SO much more insight into local life, you get a fair share of local jokes too 😉 Unlike more touristy regions, the most interesting information about Covasna isn't found online, which makes having a guide feel all the more like an insider secret.
---
A warm close-knit sense of community
The warmth and hospitality of Covasna County are, in my opinion, what truly set the region apart from others.
There always seemed to be a genuine excitement around visitors, whose presence was restricted for decades under Communist rule. With an opportunity now to share their region and history with the world, locals here work twice as hard to win you over… and it's working 😉 In bigger cities, my clear tourist aesthetic (heyyy big camera + lost puppy eyes) usually earns me nothing but sneers from locals, but here, I was received with big smiles, curiosity and even a few interviews for local and national press. That's the difference between Covasna and bigger tourist hotspots… You're not just accepted or tolerated, you're welcomed with open arms.
To get a real taste of local community life, you should definitely…
Enjoy a local festival: It seemed clear from the get go that this county would spring for any excuse to party! We arrived the day of the Chimey Cake Festival, then came back for lunch the next day during the Mineral Water Festival. I was then told that the cabbage roll festival would come the week after. I was half expecting someone to mention the forthcoming "Festival Festival" but that didn't happen 😉 …. yet? On these days though, it seemed like the whole community was out and about, enjoying food together and mingling. It was wonderful to see!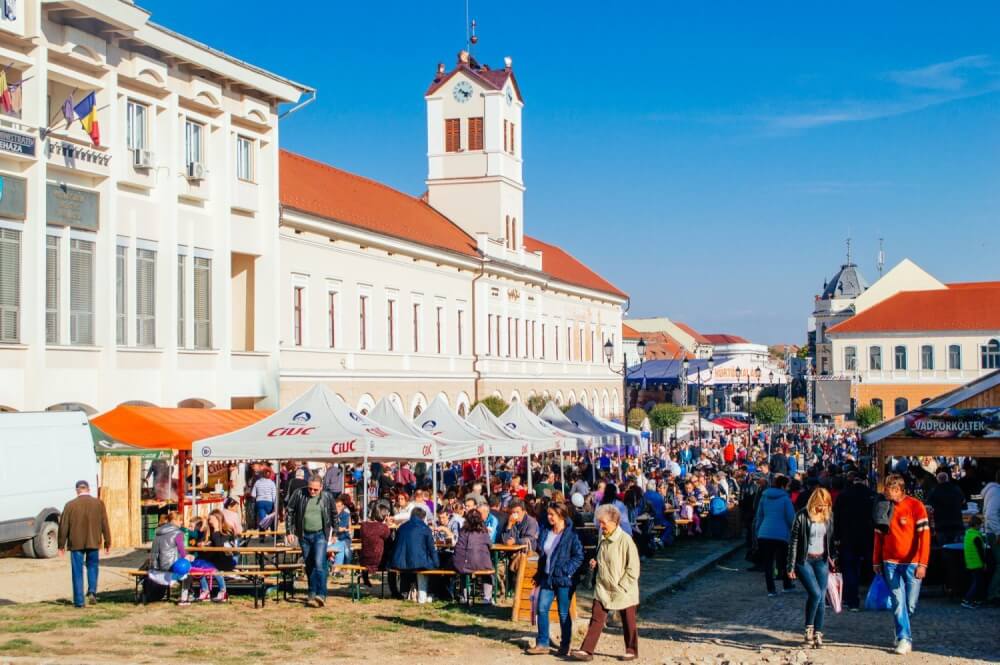 ---
And so, I have to say: as a travel destination, Covasna exudes a unique and rare appeal in the world of tourism. In an age when tourists flock to all the same spots, capturing all the same experiences and moments: Covasna offers up something different – a simple yet culture-rich experience that ticks all my travel boxes: delicious food, gorgeous scenery and warm people to broaden one's perspectives.
I have a feeling Covasna won't remain a secret for much longer…. After all, they've even just launched their own app!
… So make sure you go as soon as possible. Because it truly is something special.
PRACTICAL INFORMATION
How to get there: Navigating around the county is easiest by car, with nearby air hubs being Bucharest, Cluj-Napoca, Sibiu and Timișoara. I flew with Blue Air, a company that offers super affordable flights into Romania. Check them out!
Where to stay: The capital of Saint George (Sfântu Gheorghe) is the most modern "city" to stay in, but I loved our quaint accommodations at Castle Hotel Daniel and our relaxing experience at the Balvanyos Resort, if pampering is what you're after.
How to get more information: Download the official Covasna app.
---
A huge thanks to Visit Covasna and Travel Communication Romania for inviting me on this press trip! While the trip was sponsored, all photos, experiences and stories are my own 🙂
Want to travel smarter and more often?
Join over 80,000 followers who love what I have to say! Enter your email here & you'll gain instant access to my special VIP zone, featuring freebies like checklists and printables... plus exclusive content, tips and updates!
---
Watch my latest video:
---