*FYI - this post may contain affiliate links, which means we earn a commission at no extra cost to you if you purchase from them. Also, as an Amazon Associate I earn from qualifying purchases. Check out our Privacy Policy and Disclosure. for more info.
Looking for a list of the most beautiful places to visit in the Cotswolds? Look no further… Below you'll find a detailed roundup of my favourite Cotswolds towns, villages, and attractions. Enjoy!
---
For as long as I can remember, I've been fascinated with the little part of England we know as the Cotswolds.
With its buttery limestone buildings wedged into rolling green hills, the Cotswolds are an irritatingly wonderful piece of the world with everything this silly Canadian girl dreamt England would be – charming cottages, adorable pubs, and enough ahh-worthy sights to keep you drooling for weeks on end.
I've had the pleasure of road tripping around the Cotswolds twice now, along the way adding many new spots to my 'retire here with 15 dogs' list.
Save this post for later on Pinterest: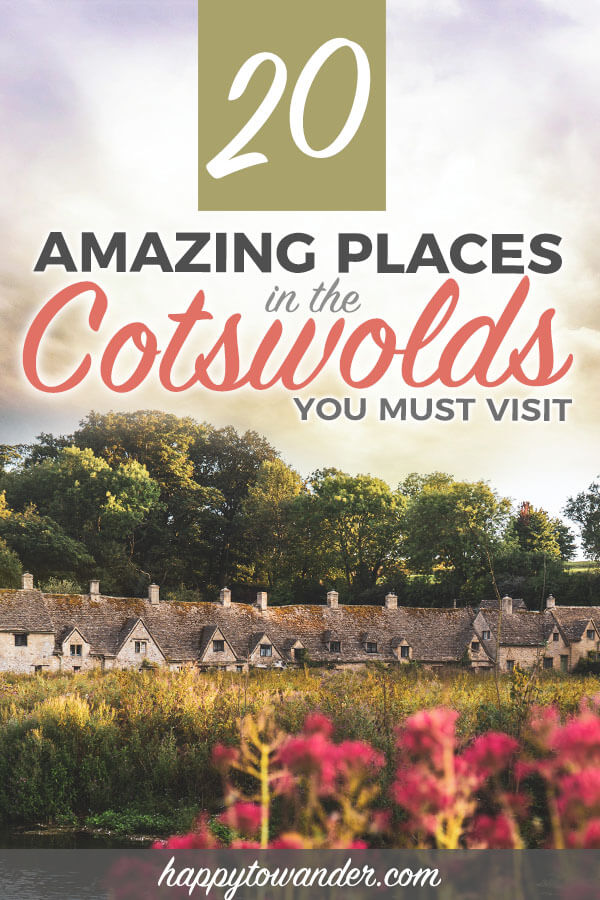 And so, I figured it was finally time to round up some of my most delightful finds around the Cotswolds for you! You know, in case you, too, want ideas on where to retire with 15 dogs.
There really are countless incredible places to visit and fun things to do in the Cotswolds, whether you're after a quiet escape in the countryside or a more vibrant getaway with fun attractions and activities. The question of "which Cotswold village is best" really depends on a lot of factors, so I've decided to cover all the bases.
Below, you'll find my favourite places to visit in the Cotswolds –a Cotswold bucket list with everything from vibrant and exciting hot spots to sleepy and picturesque escapes. Enjoy!
PS: Click here for a full list of beautiful places to visit around England!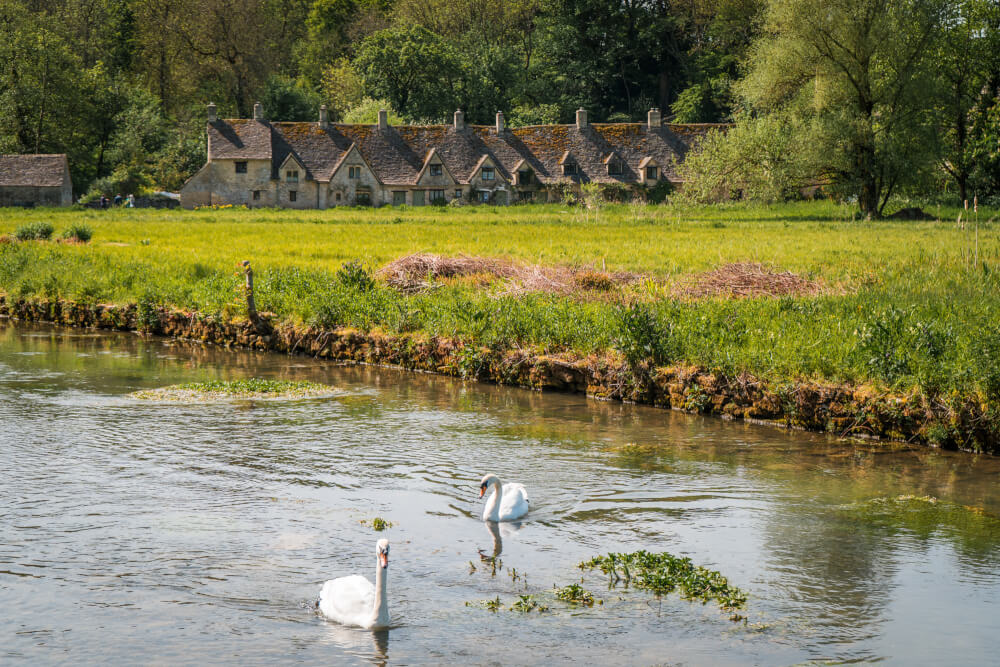 The Best Places in the Cotswolds for a Vibrant and Lively Escape
I'm a bit of a restless traveller, so my preferred getaway is a place that not only offers swoonworthy landscapes and sights, but also opportunities for fun and interesting things to do.
The following places in the Cotswolds are ones I felt had the best of both worlds: scenic views along with plenty of opportunities for shopping, dining, and more.
1. Cirencester
Confusingly pronounced as Siren-sester, this beautiful Cotswold town is known as the Cotswolds' capital, and one of my favourite places to visit (and eat) in the area.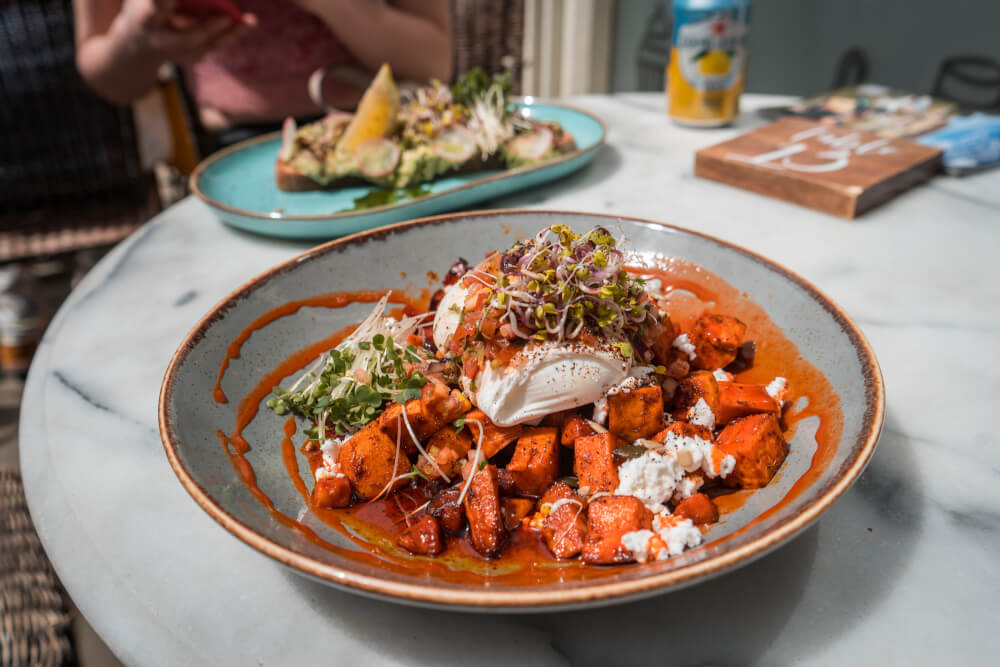 Despite its status as capital, Cirencester feels far less crowded than some of the smaller villages in the Cotswolds, which get congested with coach tours throughout the day.
This means that you're able to explore more or less in peace, with plenty to see around its warm colourful streets as you gallivant and salivate.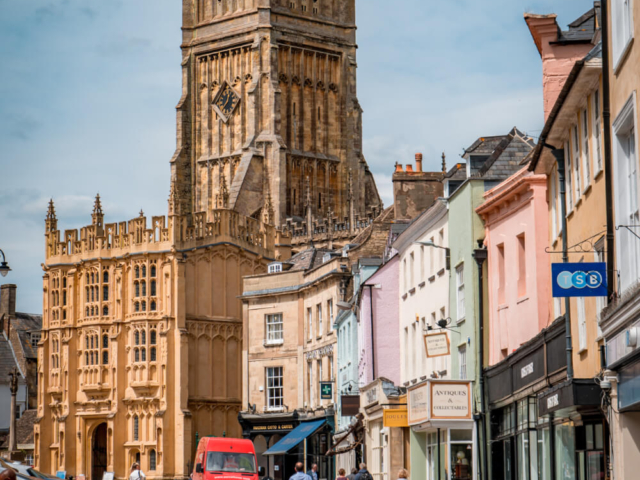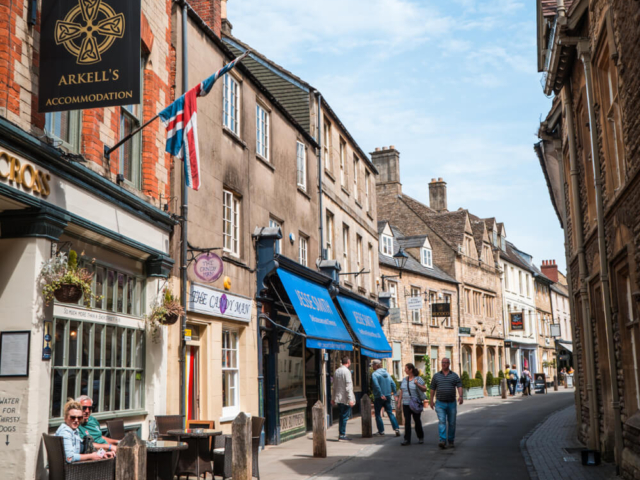 One of the best things to do in the Cotswolds is to simply walk around and enjoy the atmosphere, so eager explorers will also be happy to know that the town is filled with hidden courtyards crammed with adorable boutiques, cafes, and independent retailers, along with The Church of St John the Baptist, by far the most beautiful church I've visited in the Cotswolds.
Don't miss its wide range of interesting artifacts on display, like a golden goblet crafted for Anne Bolelyn.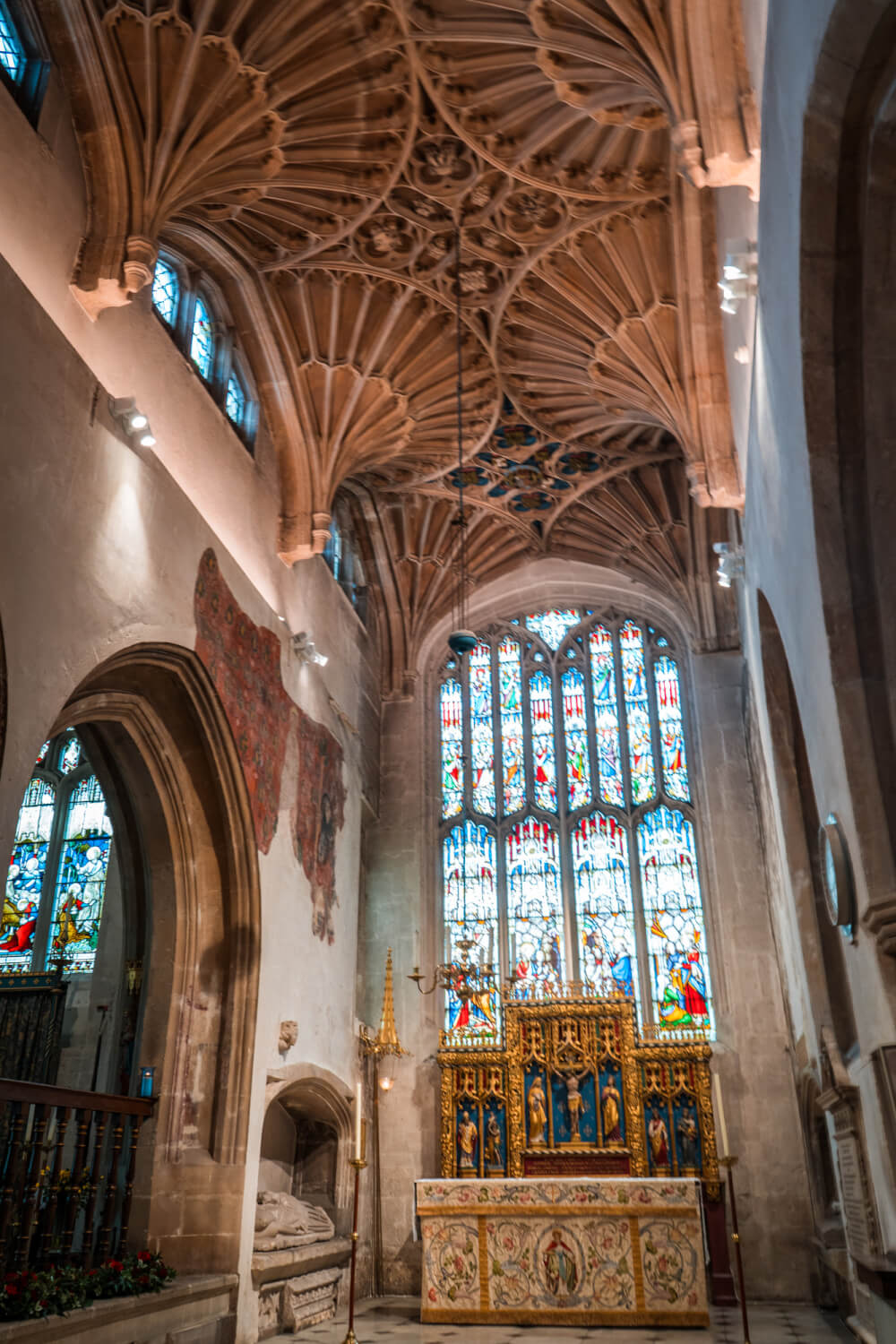 Of course, I have to mention that Cirencester harbours a special little secret too: a rich Roman history which you can trace at the Corinium Museum, through special plaques scattered around town, and even a quick visit to the former Roman amphitheatre (once a seating space for 8000+ people, now a leafy green space ideal for strolling).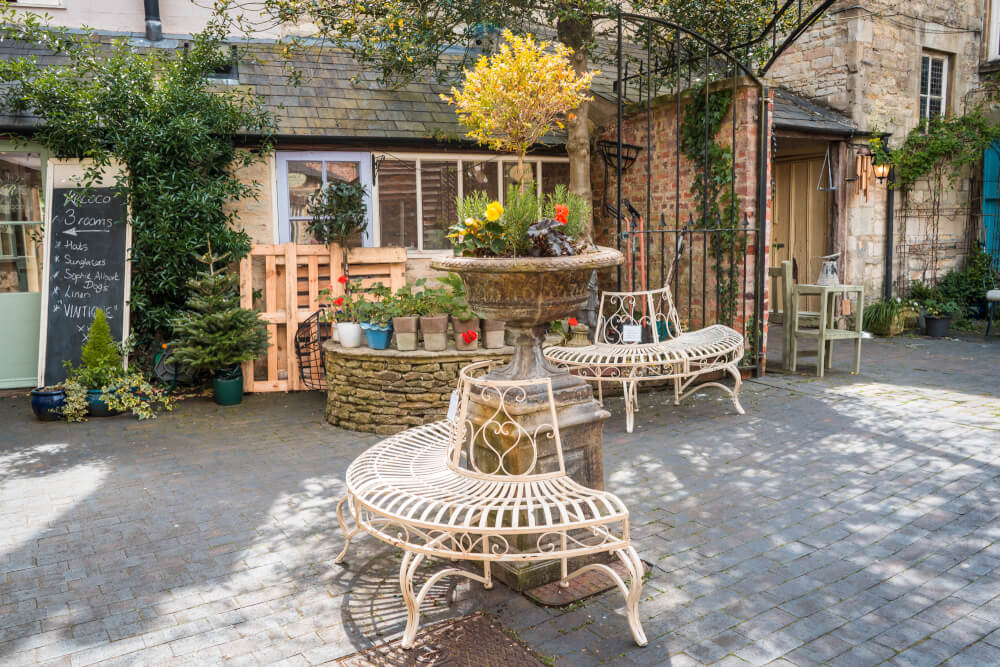 2. Bourton on the Water
While undoubtedly one of the busiest towns in the Cotswolds in terms of tourism, I can't omit the adorable Bourton on the Water, affectionately dubbed the Venice of the Cotswolds thanks to the scenic River Windrush which cuts through town.
Besides offering the classic Cotswold charm with beautiful houses and peaceful green spaces, Bourton on the Water wins for me in terms of delightful, surprising and quirky attractions.
The Miniature Village for instance is a wonderfully detailed recreation of the village, built to a 1:9 scale with the local Cotswold limestone, complete with miniature trees, miniature displays in the shop windows and a (very meta) miniature version of the Miniature Village which, upon close inspection, has its OWN miniature village. I'll give you a second to process that.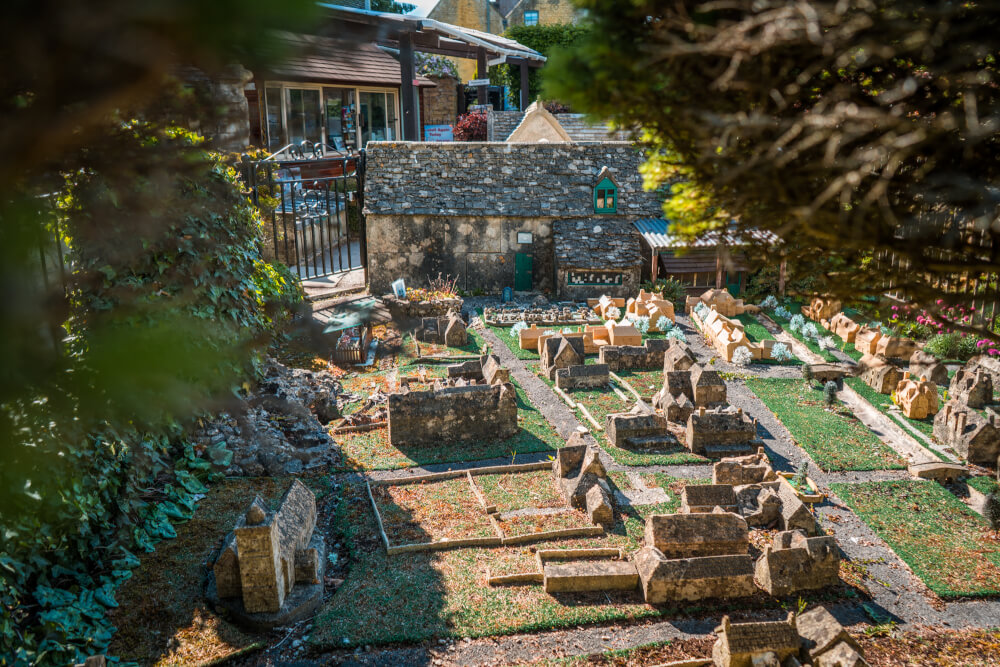 If you're travelling with kids (or are a kid at heart), this is probably one of the best things to do in the Cotswolds!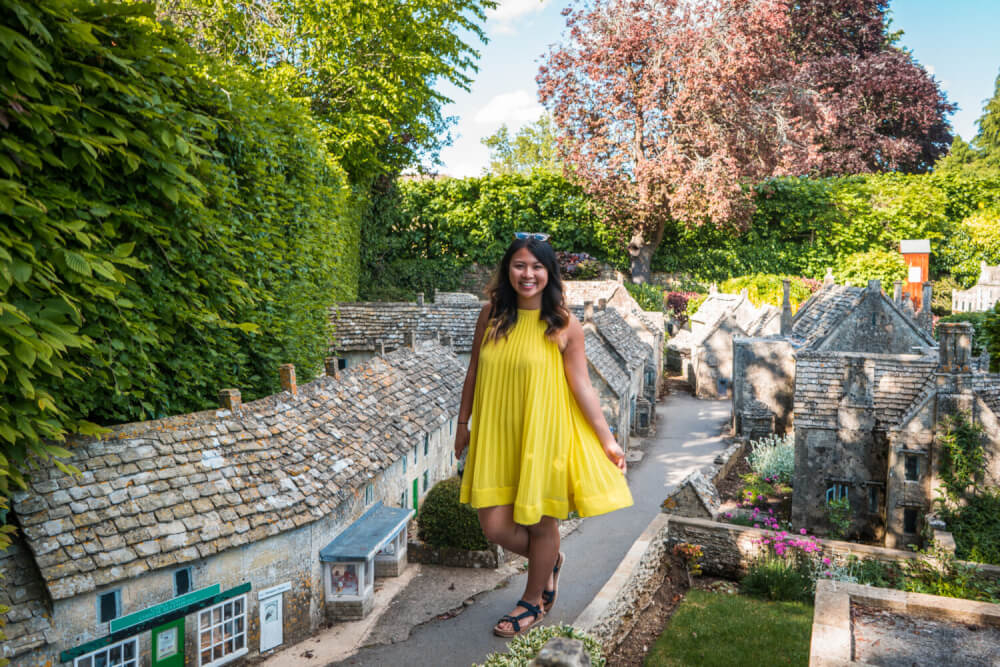 Another fun attraction is the deceptively challenging Dragonfly Maze, which mixes a traditional maze with a scavenger hunt/riddle of sorts. It's really good fun, even for a pair of adults.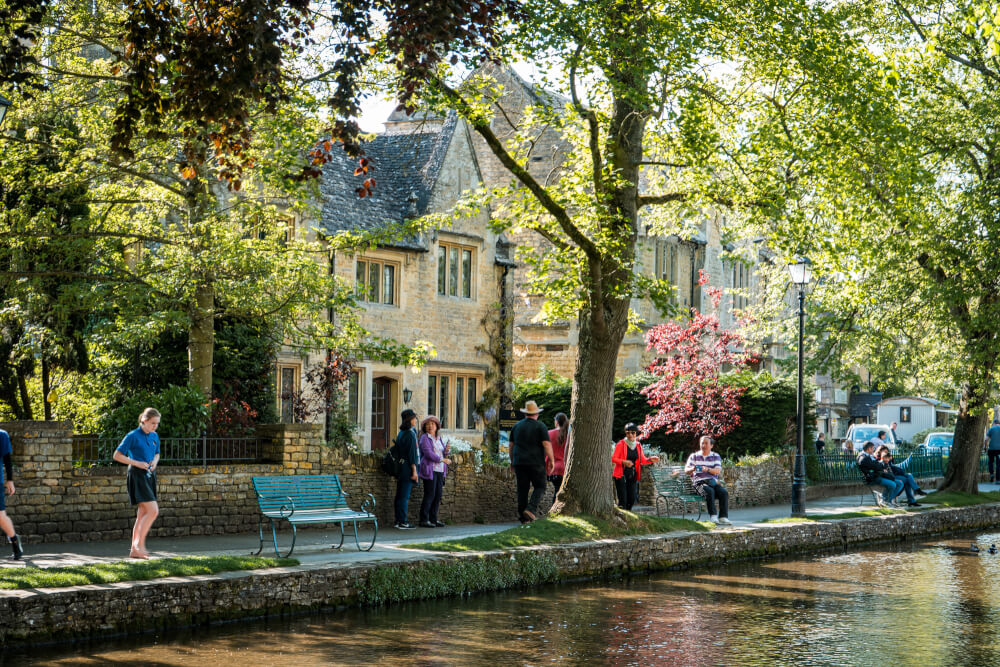 Combined, all these things make Bourton on the Water one of my favourite villages in the Cotswolds, certainly for those travelling with kids (or still feel about 5 on the inside, like me).
Last but not least, visit during the August Bank Holiday weekend and you'll get to witness the annual Football in the River match, which yes, is exactly as it sounds….. they play football in the river. Click here for a video!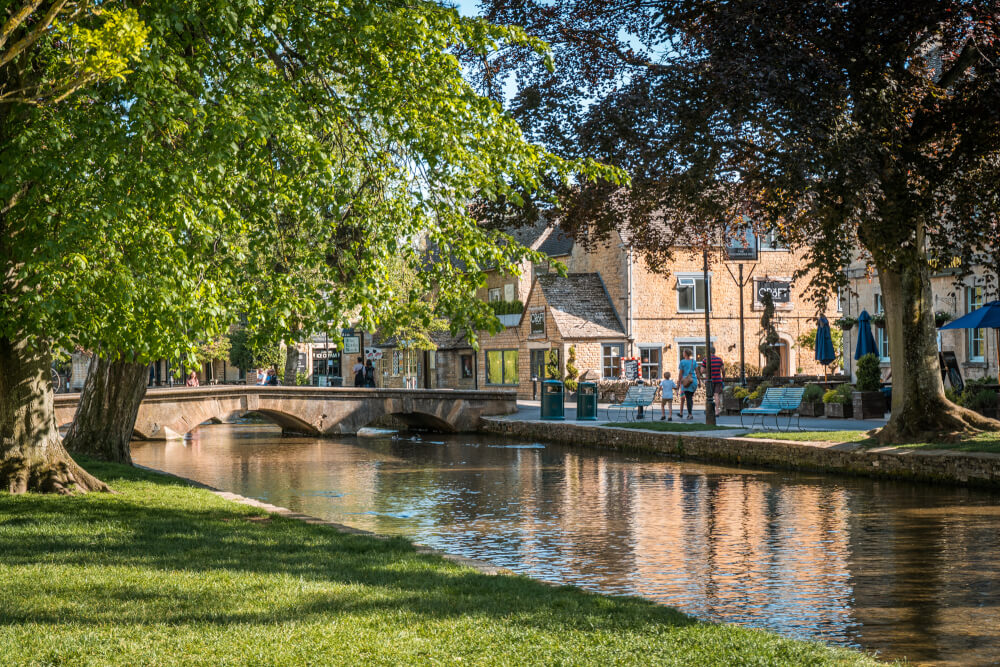 3. Tetbury
The charming town of Tetbury is (in my mind) one of the loveliest places in the Cotswolds, and if you don't trust my peasant opinion, know that the town has some royal backing too, as Tetbury is the swanky homebase of none other than Prince Charles, future king of England.
So…. *puts on crown* you know, it's a pretty nice place.
And while Tetbury is the second largest town in the Cotswolds, its size has done nothing to erode its charm.
A quick stroll through the beautiful streets of Tetbury and you'll find an endless stream of lovely boutiques, including a flagship shop for Prince Charles' luxury brand, Highgrove, and even a quirky and free police museum, complete with eerily lifelike figures that snore.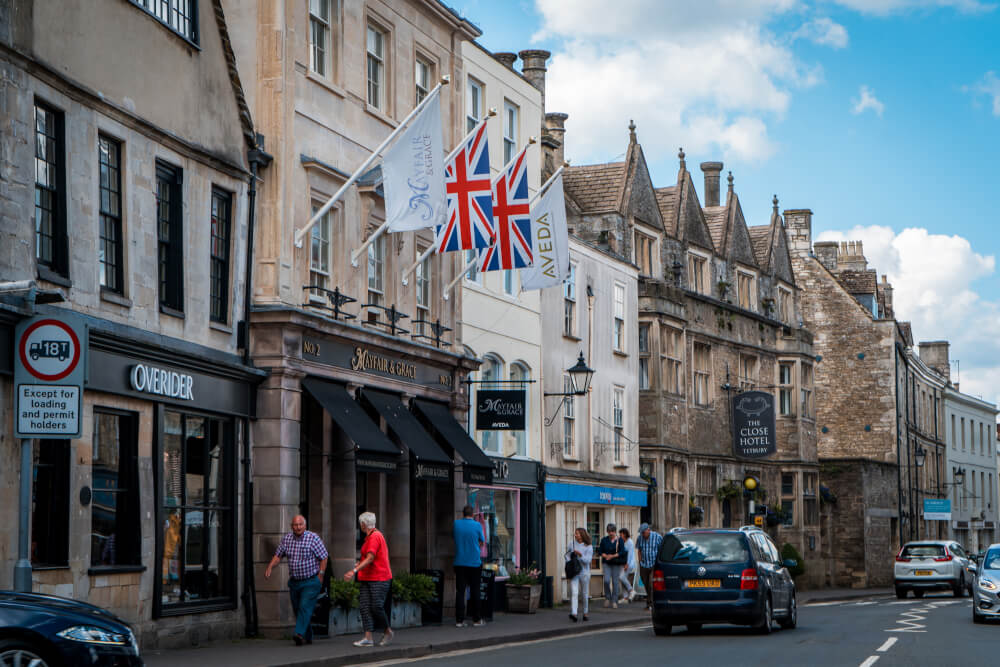 Another highlight of course are the medieval Chipping Steps, one of the oldest parts of Tetbury, which consist of a steep set of stairs lined with centuries-old cottages. If you're lucky (and unfathomably rich), I even saw a few up for sale…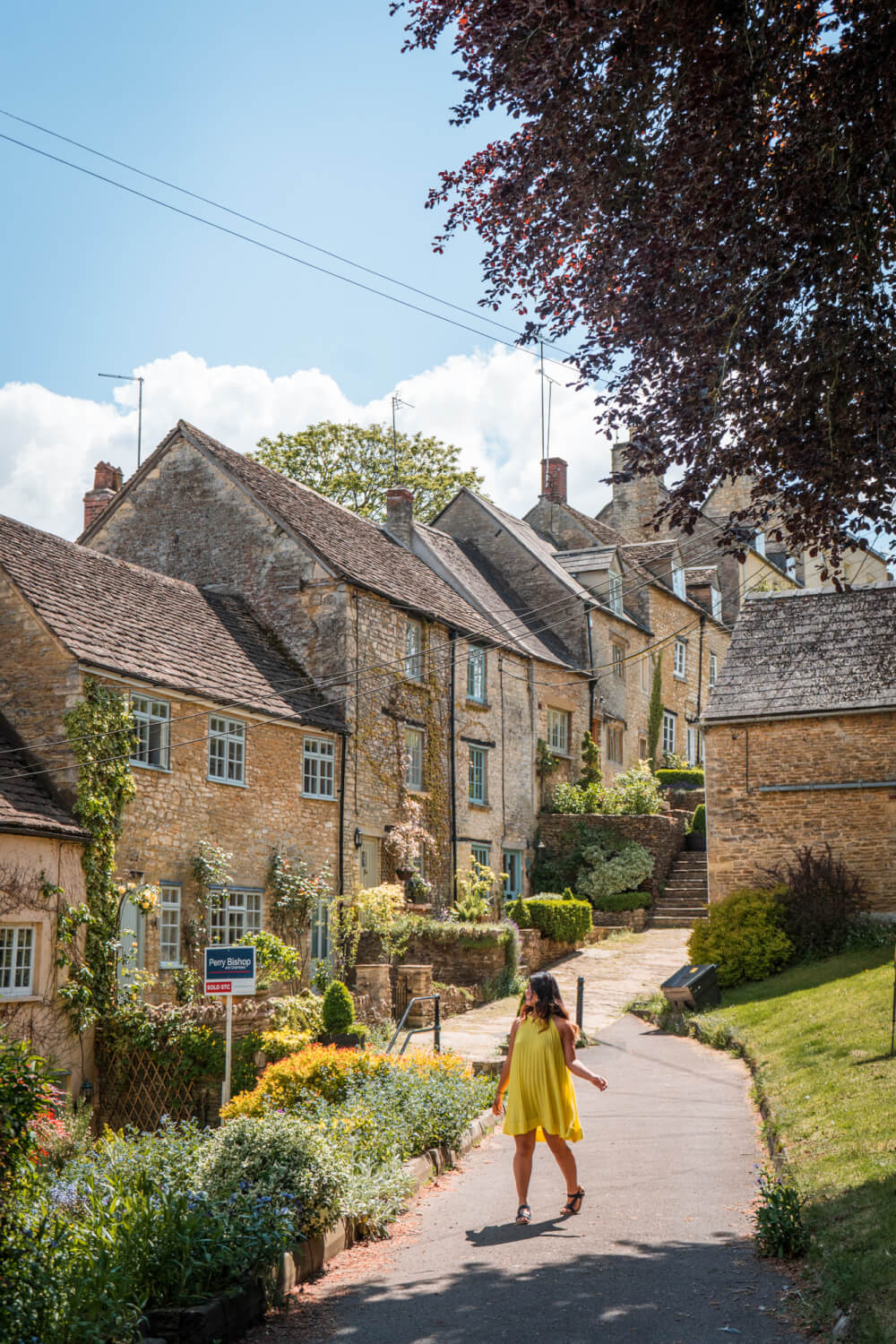 4. Broadway
As its name hints, Broadway's starring attraction is its High Street, a spacious wide road filled with wonderful boutiques, restaurants and antique shops to rummage through and throw money at. No doubt, this is one of the best places to visit in the Cotswolds if you're looking to do a bit of shopping!
During my first Cotswolds road trip, this was the first "busy" town we visited and while I was initially deterred by the bustle of it compared to the sleepy villages we had been hopping through…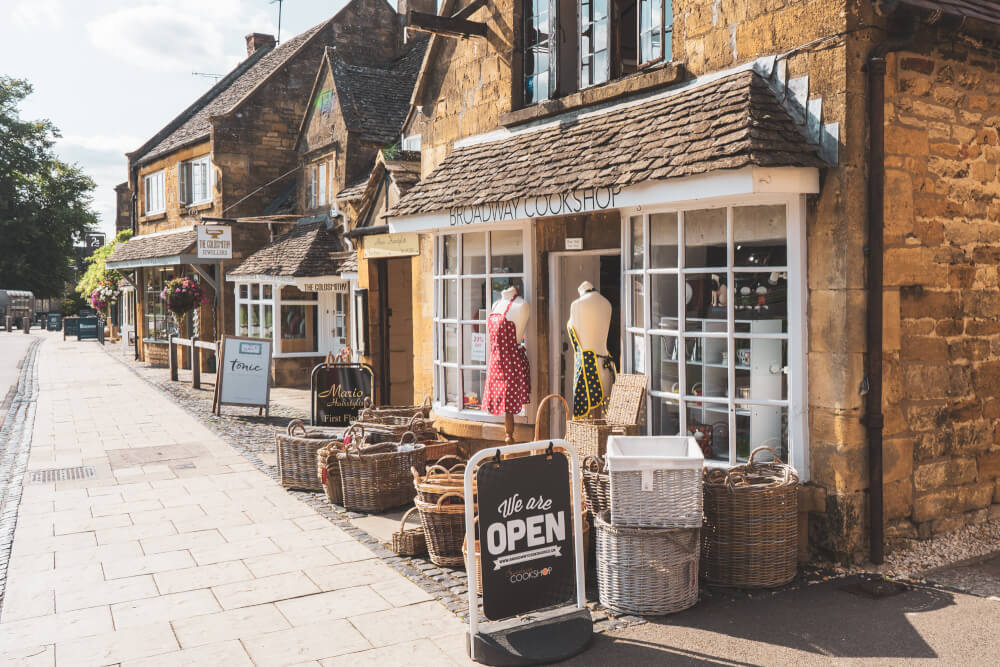 However, I was soon won over with Broadways' wonderful assortment of cute shops, like Blandford Books, where I picked up a new summer read, and Broadway Deli, with its fully stocked shelves of enticing local goods.
After a quick bite at the ridiculously adorable Crown & Trumpet, I was won over: Broadway is a busy Cotswold town, but one with a lot of vibrant hub bub – perfect for a getaway that's a bit more fast-paced.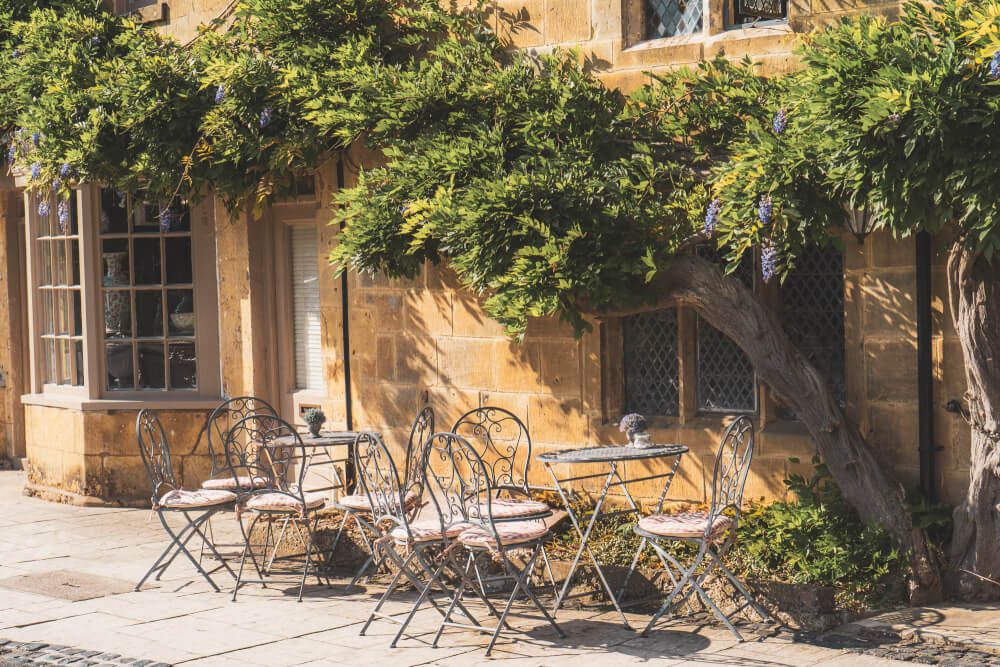 PS: Broadway Tower is located nearby, and it's well known as one of the most scenic places in the Cotswolds to nab an excellent view!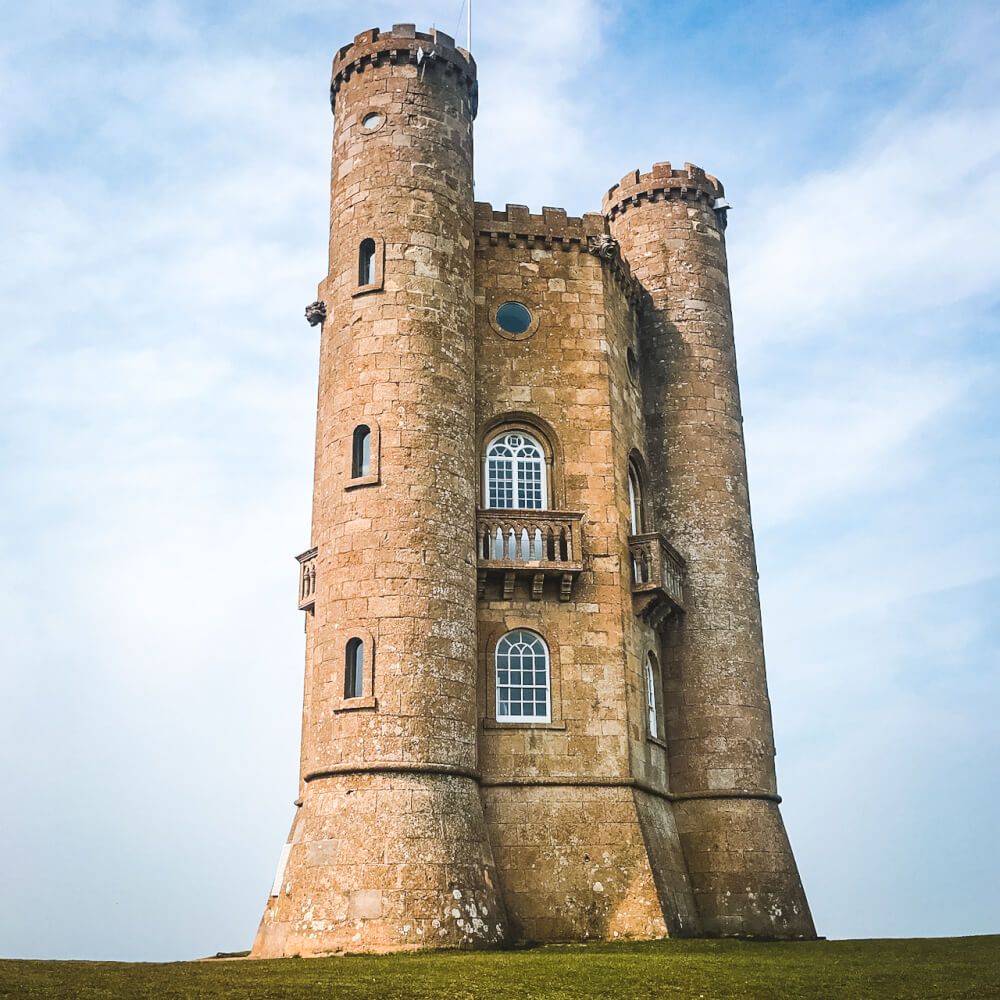 5. Wotton under Edge
Wotton under Edge was another wonderful surprise on my recent trip.
Frequently missed by travellers, this small off-the-radar Cotswold town is one with plenty of surprises to offer those who stop by.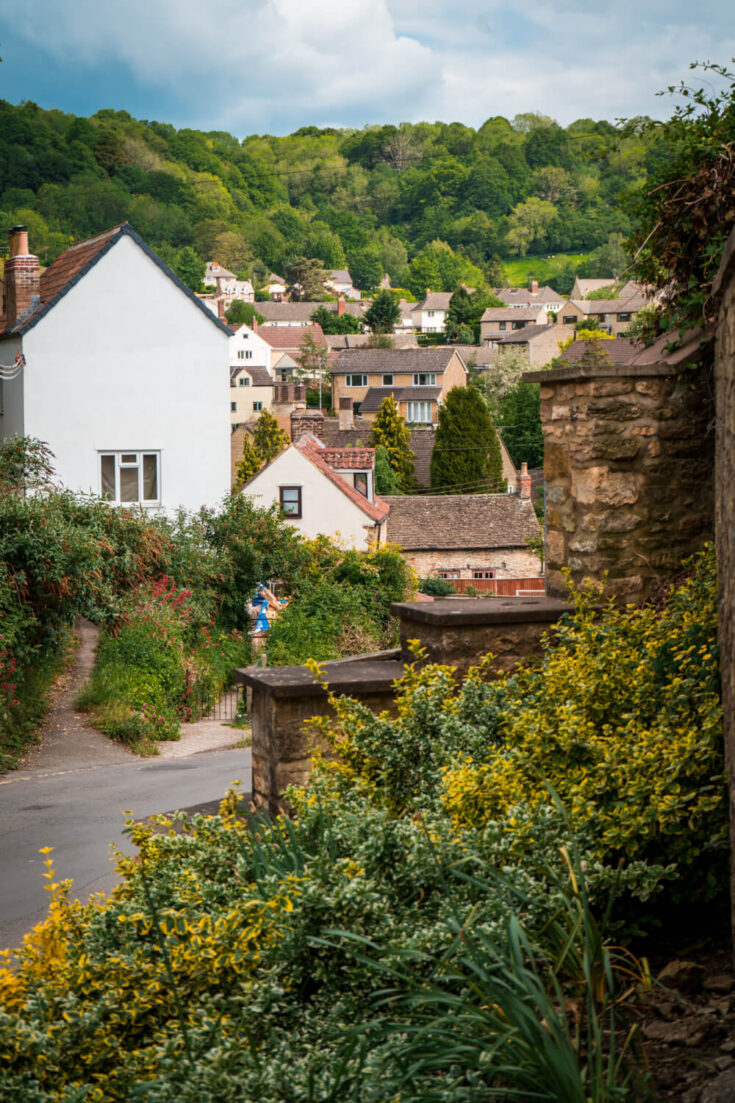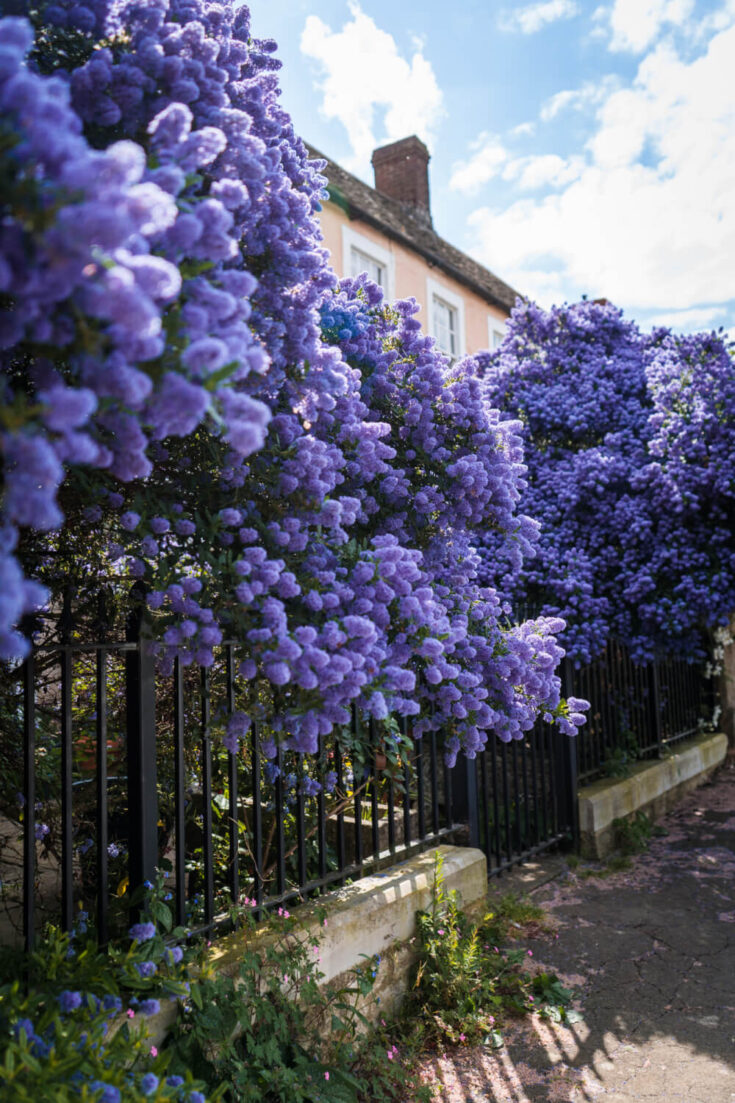 Not only does Wotton under Edge have a delightful High Street studded with lovely shops, but it also has the unexpected bonuses of charming pink-washed buildings, hidden almshouses, a heritage center with a free museum, and a fascinating 13th century inn, "The Ancient Ram Inn", beloved by ghosthunters for its connections with the paranormal. Oooooh. If you're looking for something a little less terrifying, the nearby Wotton Hill supposedly offers stunning green views.
Random fact: Wotton under Edge was the first market town in Gloucestershire to install CCTV. So… now you know.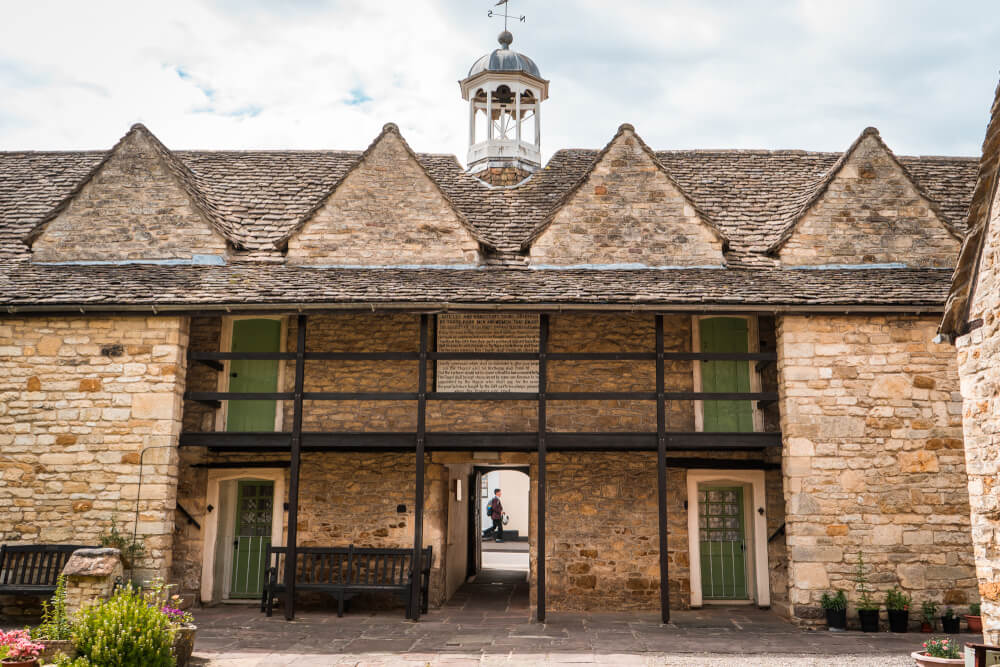 6. Chipping Camden
As one of the best preserved towns in the Cotswolds, Chipping Camden is a must-add for any Cotswold bucket list.
There's a little something for everyone here: history lovers can geek out over the sprawling history of this quaint market town, which still has its original 17th century market hall in tact for nosy perusal.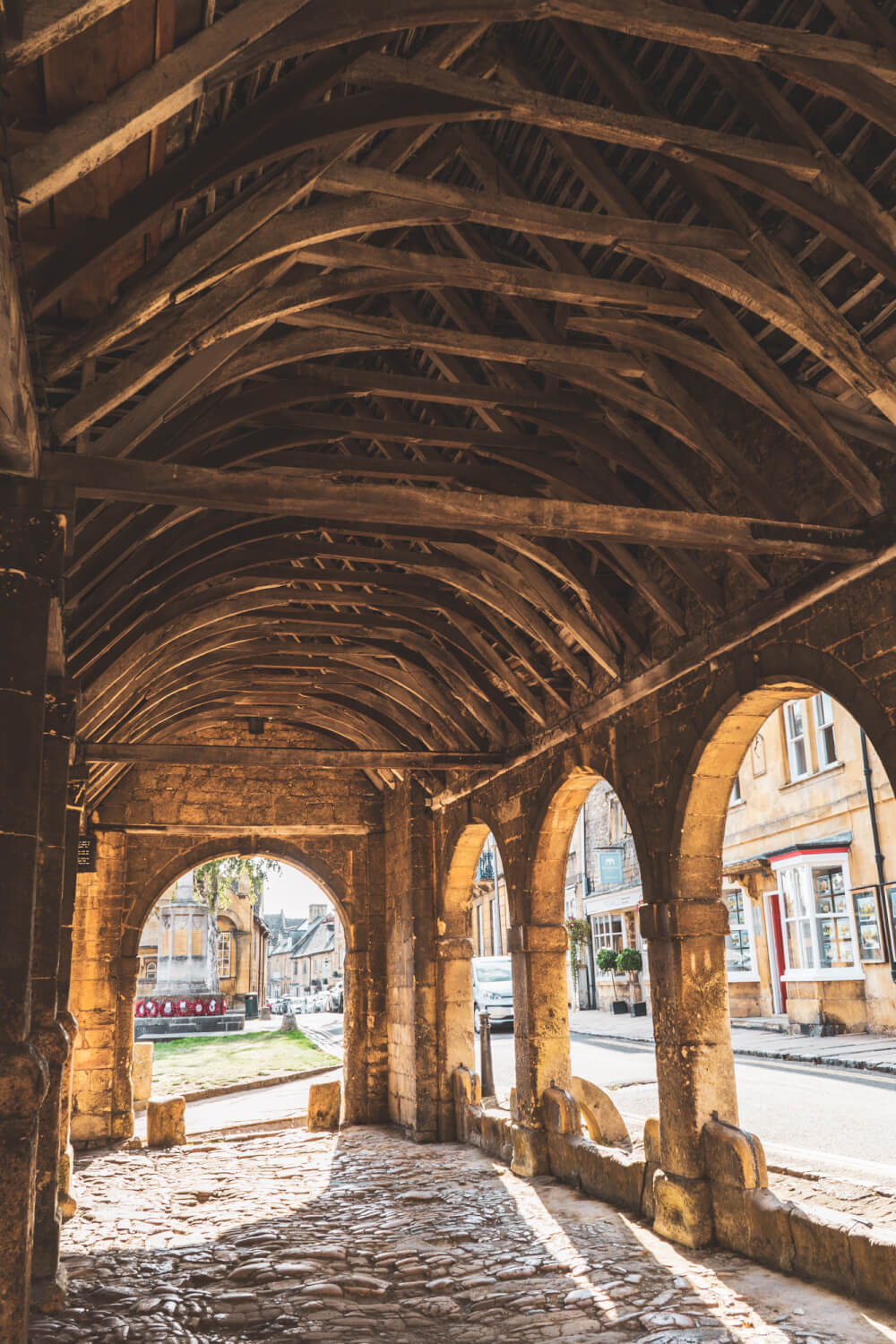 Shoppers will be delighted to find an elegantly curved High Street with a lovely assortment of shops…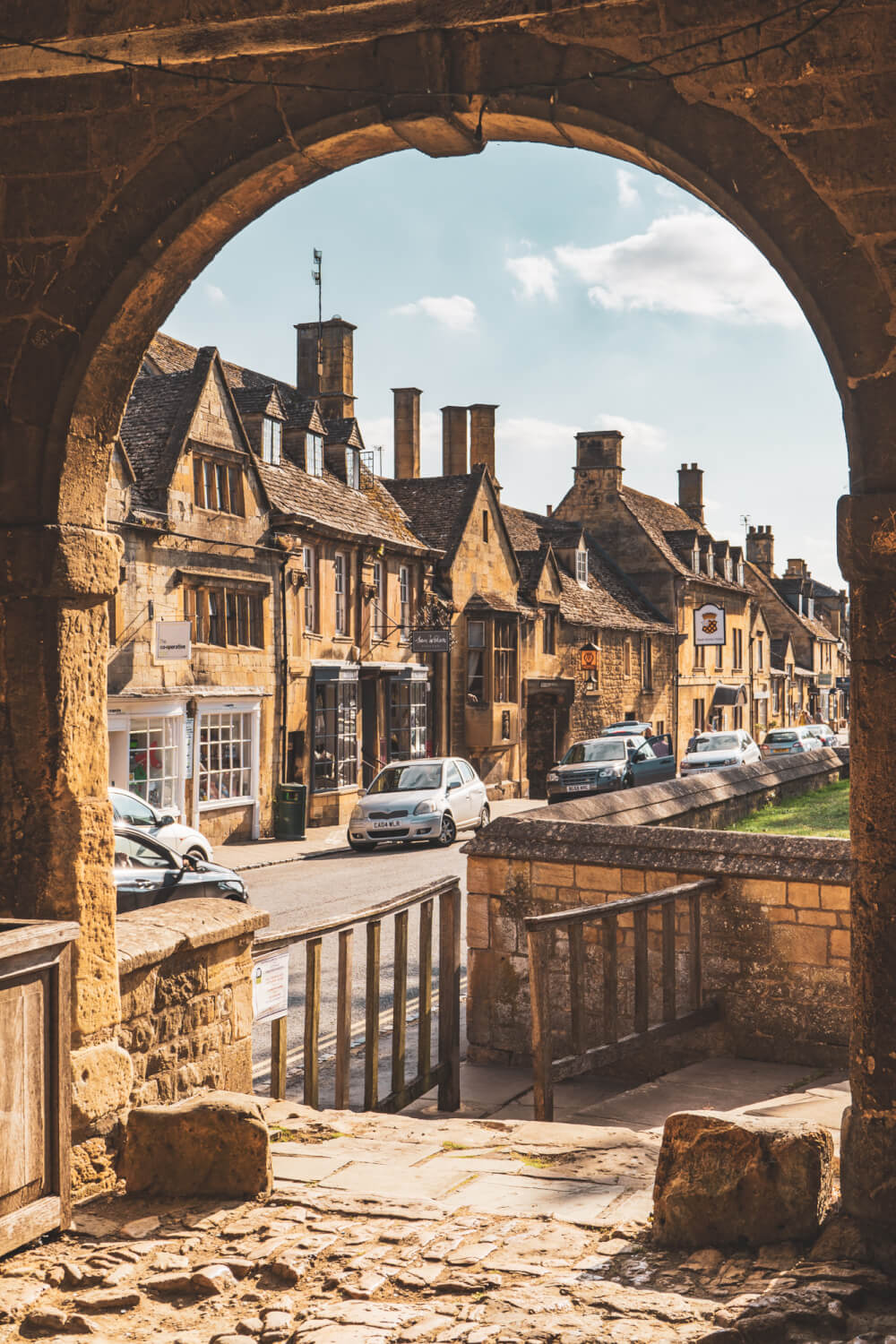 And sports lovers can even make a trip for the annual "Cotswold Olimpicks" (not a typo) which happen every spring, with delightful sporting events including "shinkicking".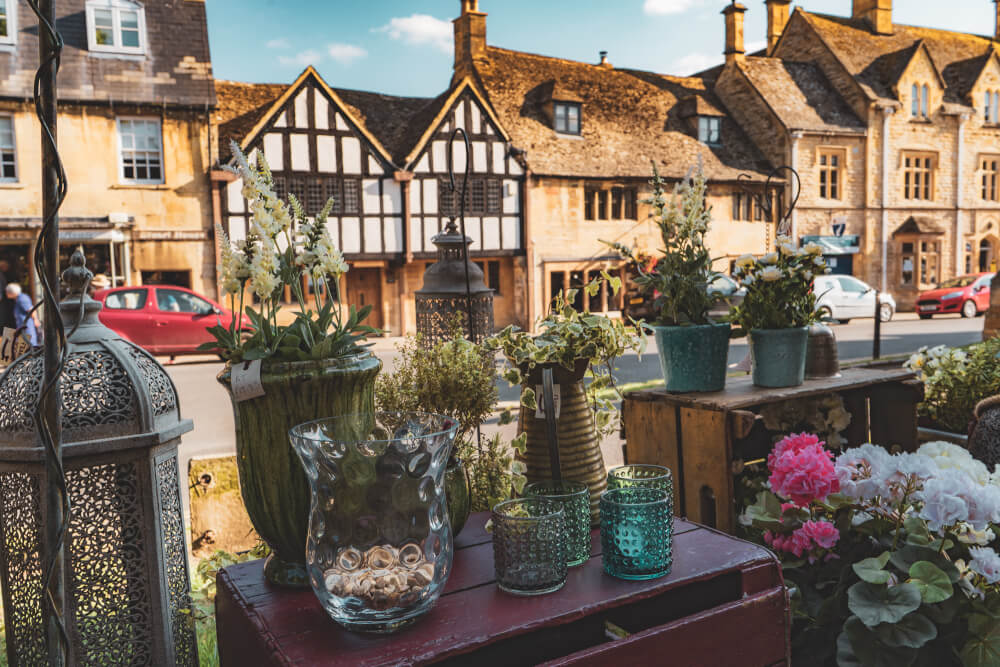 PS: For those of you keen to explore the Cotswolds on foot…….. very far on foot…. Chipping Camden is also the starting point of the Cotswold Way, a walking route that spans 100 miles all the way down to Bath.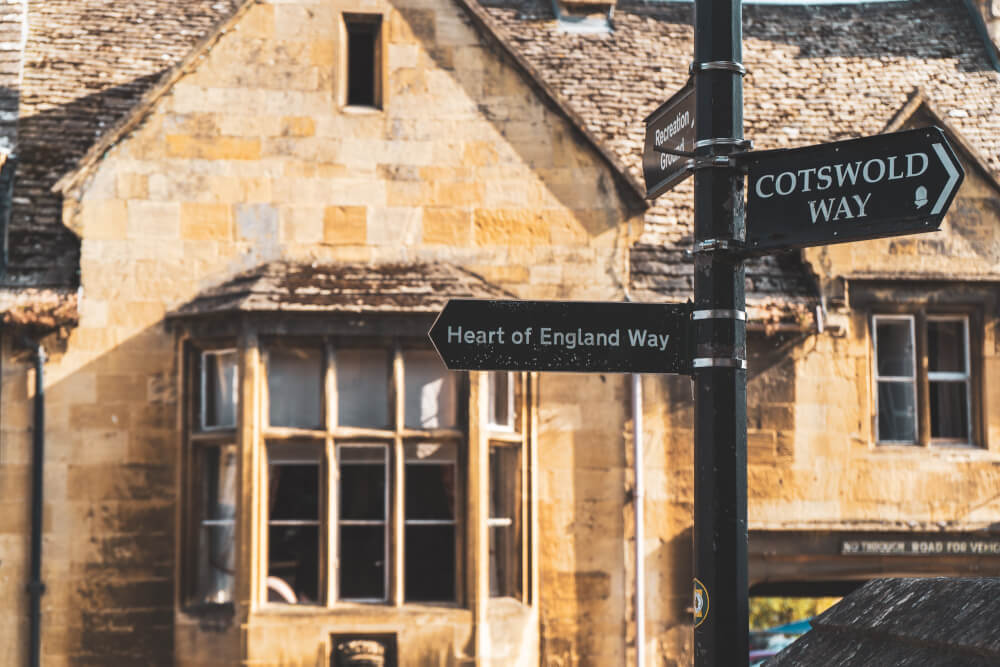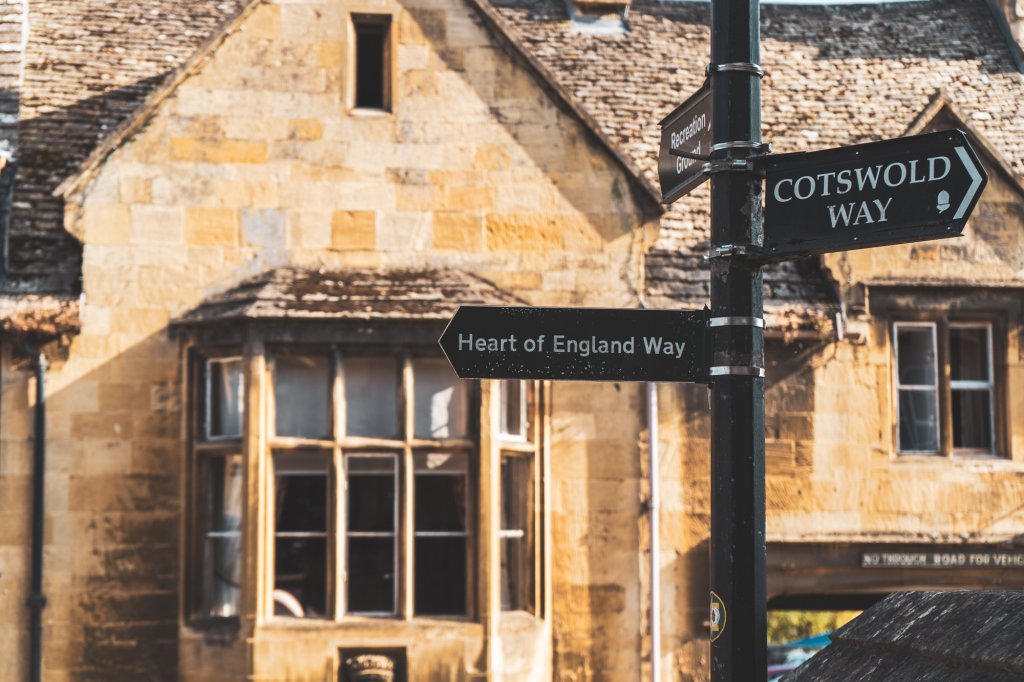 7. Stow-on-the-Wold
The delightful Stow-on-the-Wold was one of my favourite Cotswold towns we visited during my 1st trip!
No lie – this town is everything you want the Cotswolds to be – quaint cottages charmingly stacked along narrow streets, yet with an ample selection of restaurants, pubs, and shops for some additional things to do.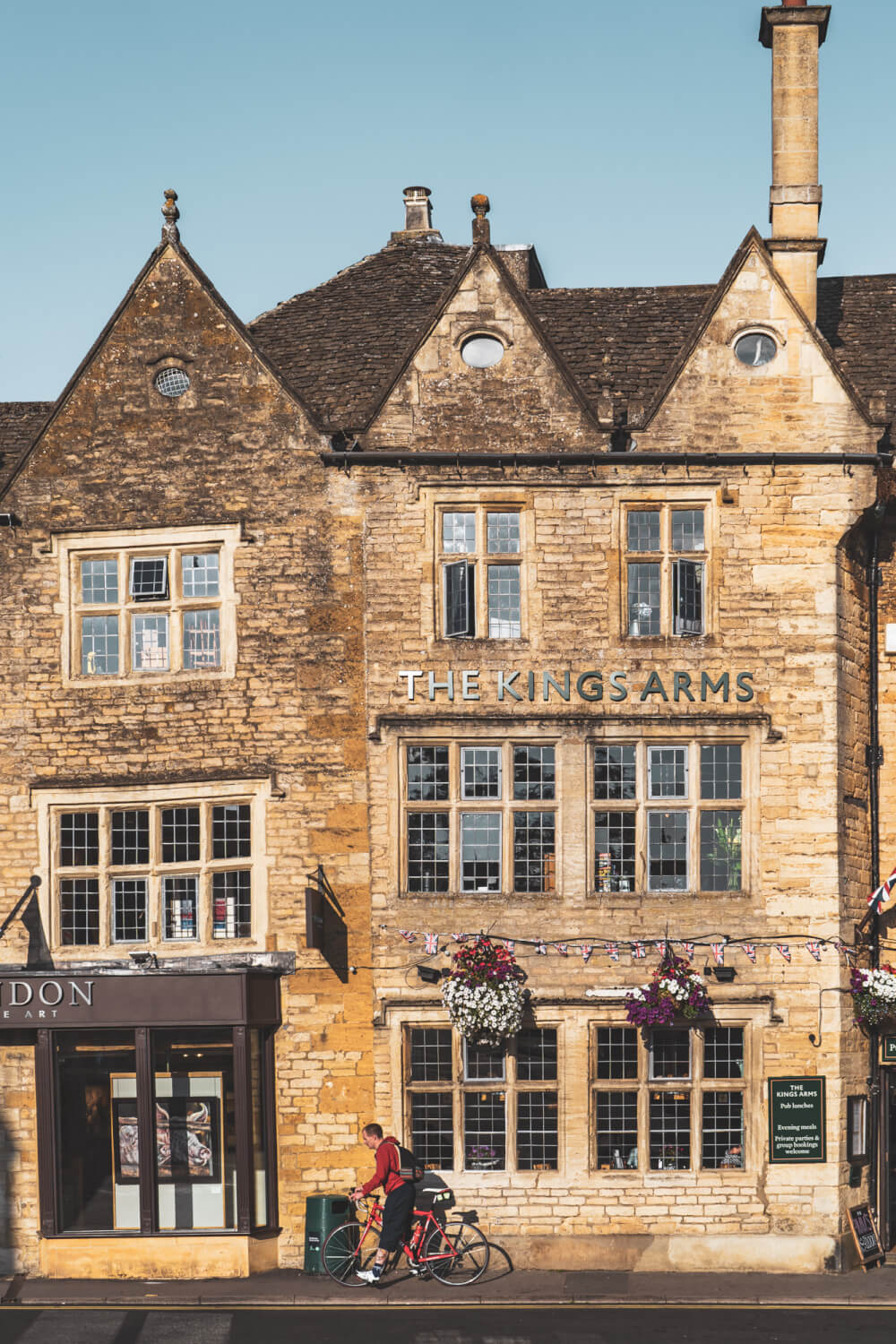 Especially noteworthy is the sprawling market square, once the hotspot for buying/selling sheep, and the nearby Gypsy Horse Fair which comes to town twice a year.
If you have the time, make sure you don't miss the St Edward's Church, which is home to a magical little door flanked by yew trees. I didn't find out about it until after my visit, and I pretty much kicked myself twenty times.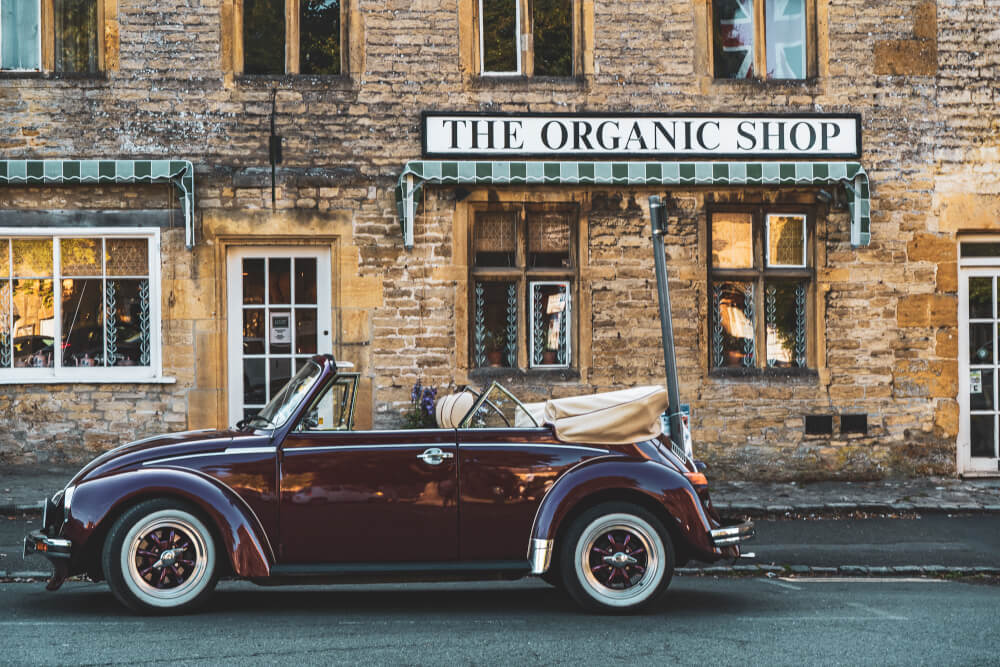 8. Chipping Norton
Chipping Norton is another market town famous in the Cotswolds for its lively atmosphere and picture-perfect facades.
Historic buildings like beautiful Almshouses and centuries-old pubs fill the town, all sprinkled with delightful pops of colour and life in the form of fun independent shops.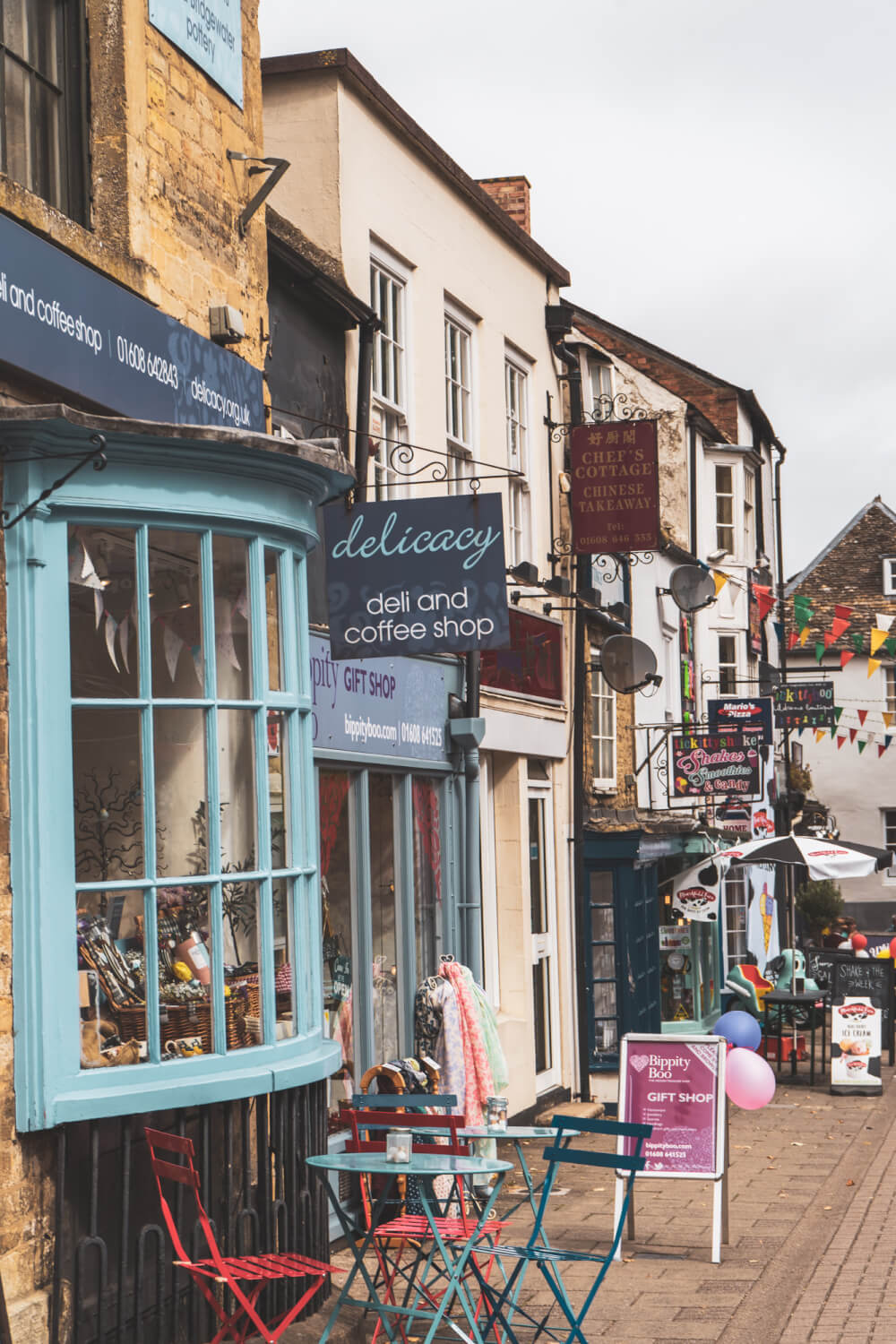 Amusingly, Chipping Norton has a few ties to the pop culture world too. For instance, one of my favourite actors, Wentworth Miller (yes from Prison Break!) was born here, and Jeremy Clarkson (of Top Gear fame) also calls the town home.
And if the name itself doesn't sound familiar, odds are you would at least know some of the music created in Chipping Norton. That's because once upon a time (in the 90s), the Chipping Norton Recording Studios were a bustling hub for music recording at their humble location on New Street. Famous hits like "I Just Died in Your Arms Tonight" by Cutting Crew were recorded here!
Sorry if that song is now forever stuck in your head again for the next decade.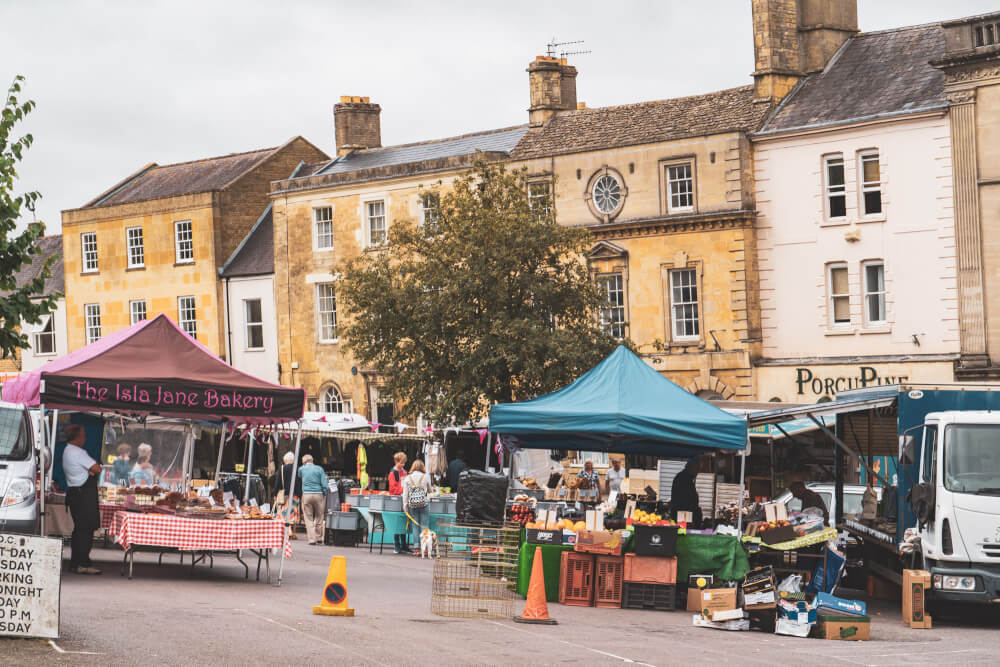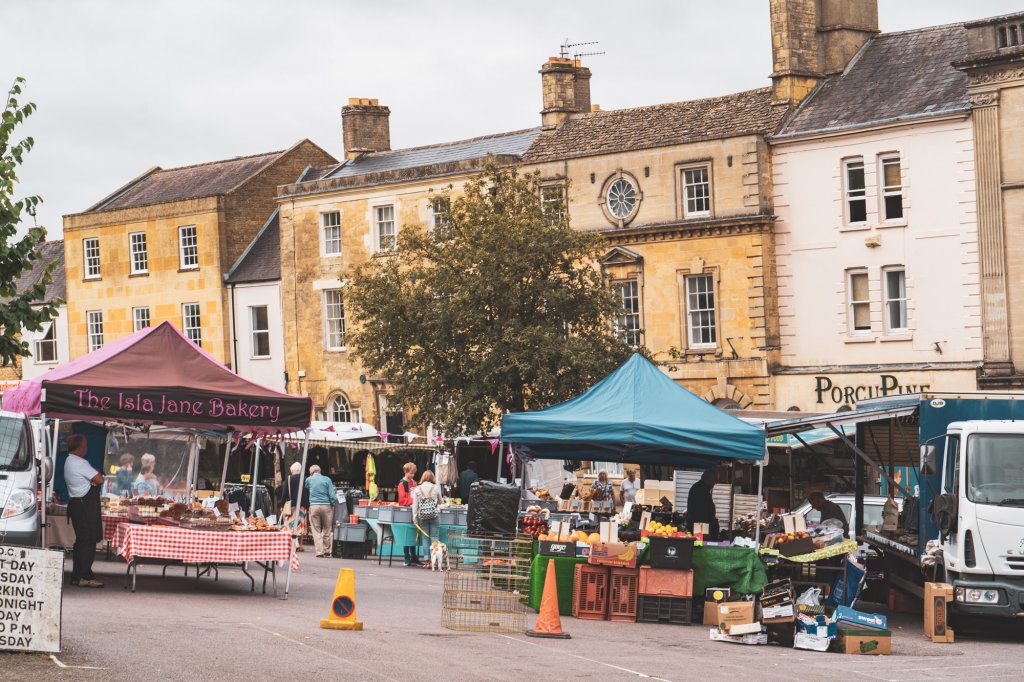 9. Burford
Beautiful Burford has a lot going for it: for instance, it has an elegant sloped High Street that is lined with some of the prettiest stone houses and storefronts in the Cotswolds.
But make no mistake: Burford is more than just a pretty face – this town also has an abundance of historical gems scattered throughout town, like Reavley Chemist – England's oldest pharmacy, a medieval stone bridge that dates back centuries, and little pops of half-timbered whimsy.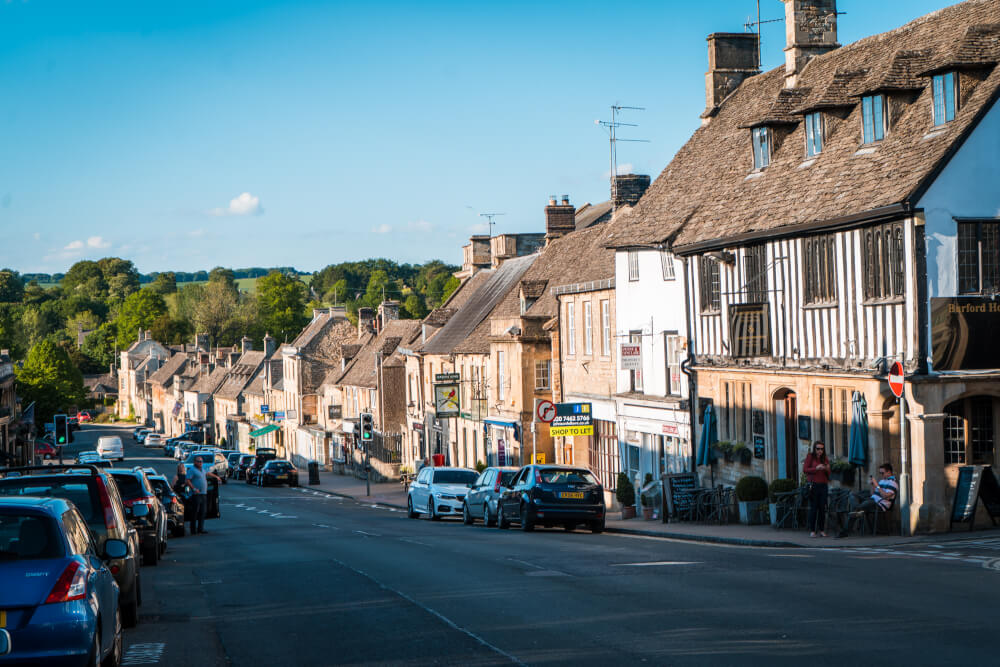 We arrived during golden hour for a quick stop in Burford, but I was lucky enough to catch the town in its prime: late Spring, when wisteria season meant plenty of elegant purple and white wisteria draped across those honey-coloured cottages we love so much.
Does it get any prettier than this? Not tough to see why I consider the Cotswolds one of the best Spring destinations in Europe.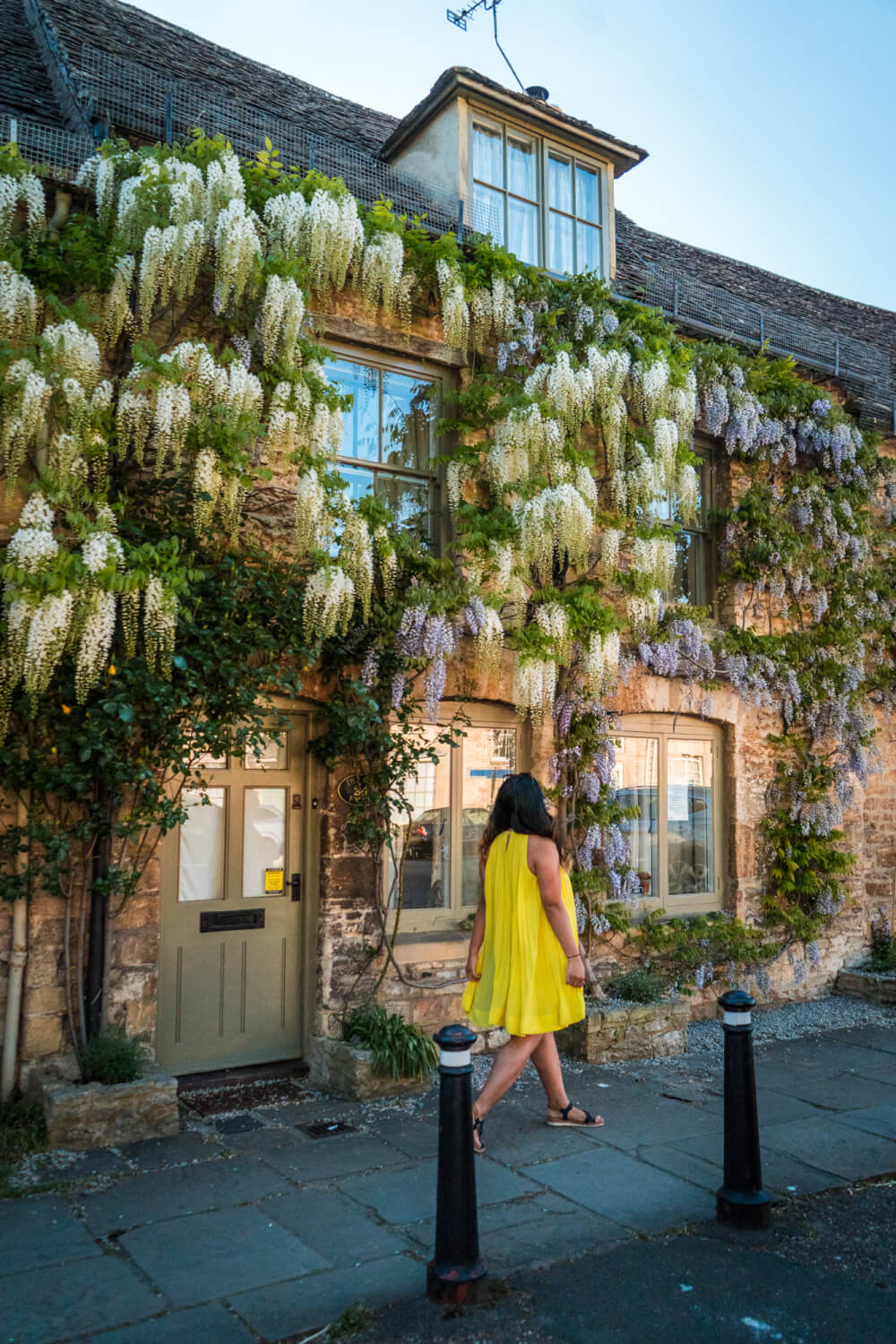 The Best Sleepy and Picturesque Villages in the Cotswolds
If it's a relaxed and peaceful getaway you're looking for, then the following Cotswold villages will likely be of interest. These photogenic gems are the definition of lovely, although a bit lacking in excitement/things to do. Regardless, I still consider them some of the best places to visit in the Cotswolds for a quick escape. So, here are some of the best quiet places in the Cotswolds (in no particular order)…
10. Bibury
If you've heard of the Cotswolds, odds are you've heard of Bibury, perhaps one of the most photographed villages in the entire country.
The scenic houses of Arlington Row are a sight synonymous with the Cotswolds name, and for good reason – they embody all the charm of the Cotswolds in a single frame.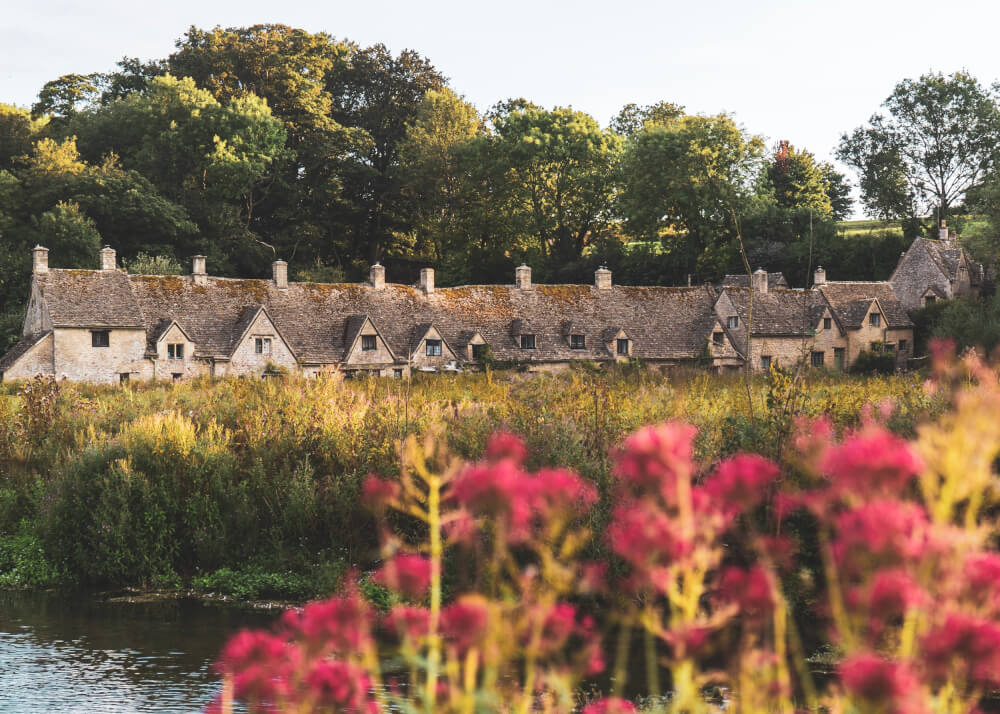 For that reason, it has become a tourist magnet for visitors from all around the world: the Japanese Emperor Hirohito once stayed here during his grand European tour, and it is even said that Henry Ford even once tried to buy a row of these houses to ship back to Michigan because he loved them that much.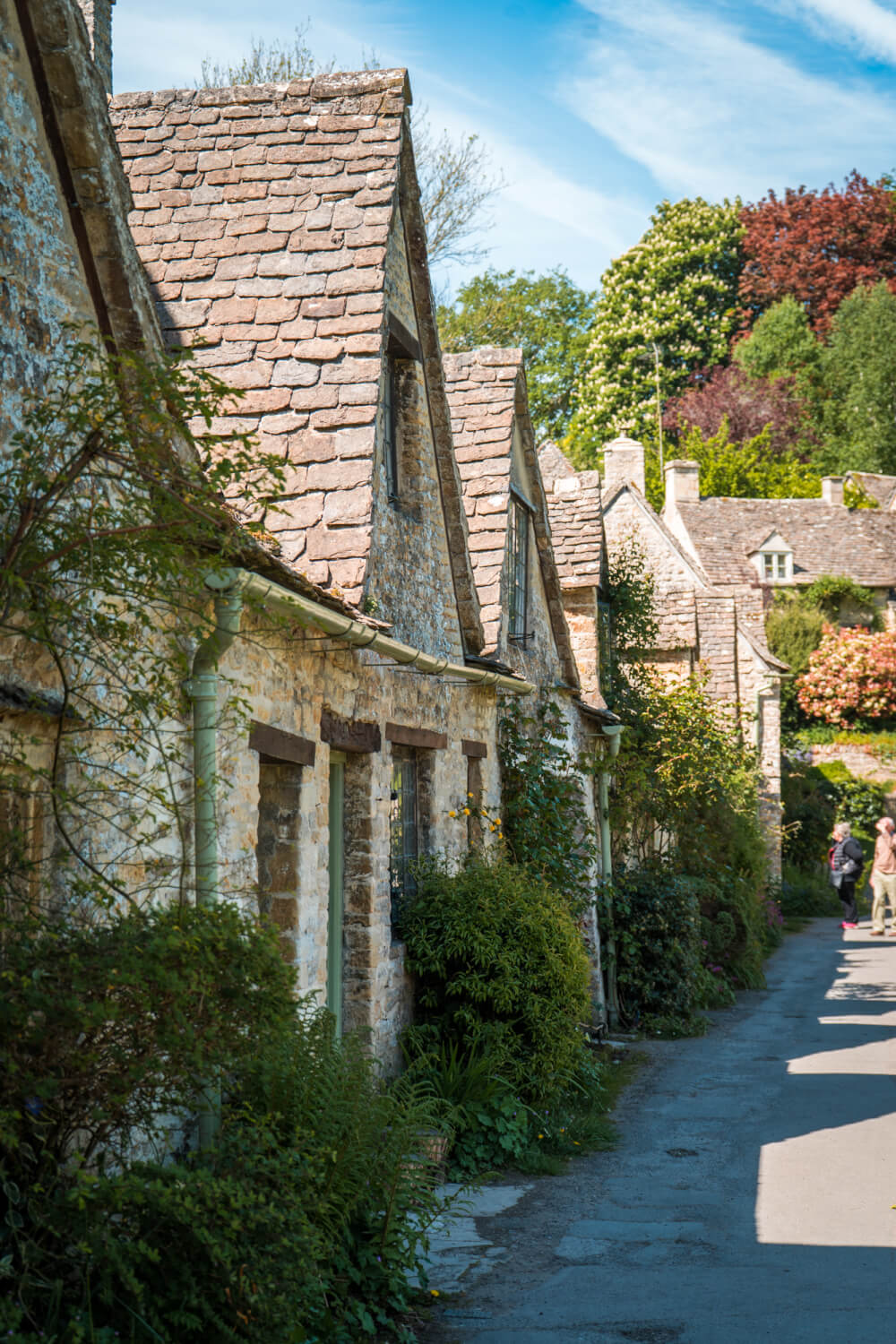 … But anyways, for those of us without the funds to um, transplant an entire village across continents, a quick visit and photograph will have to suffice. Or a few thousand photographs even… I swear Cotswolds pictures take up 90% of my hard drive.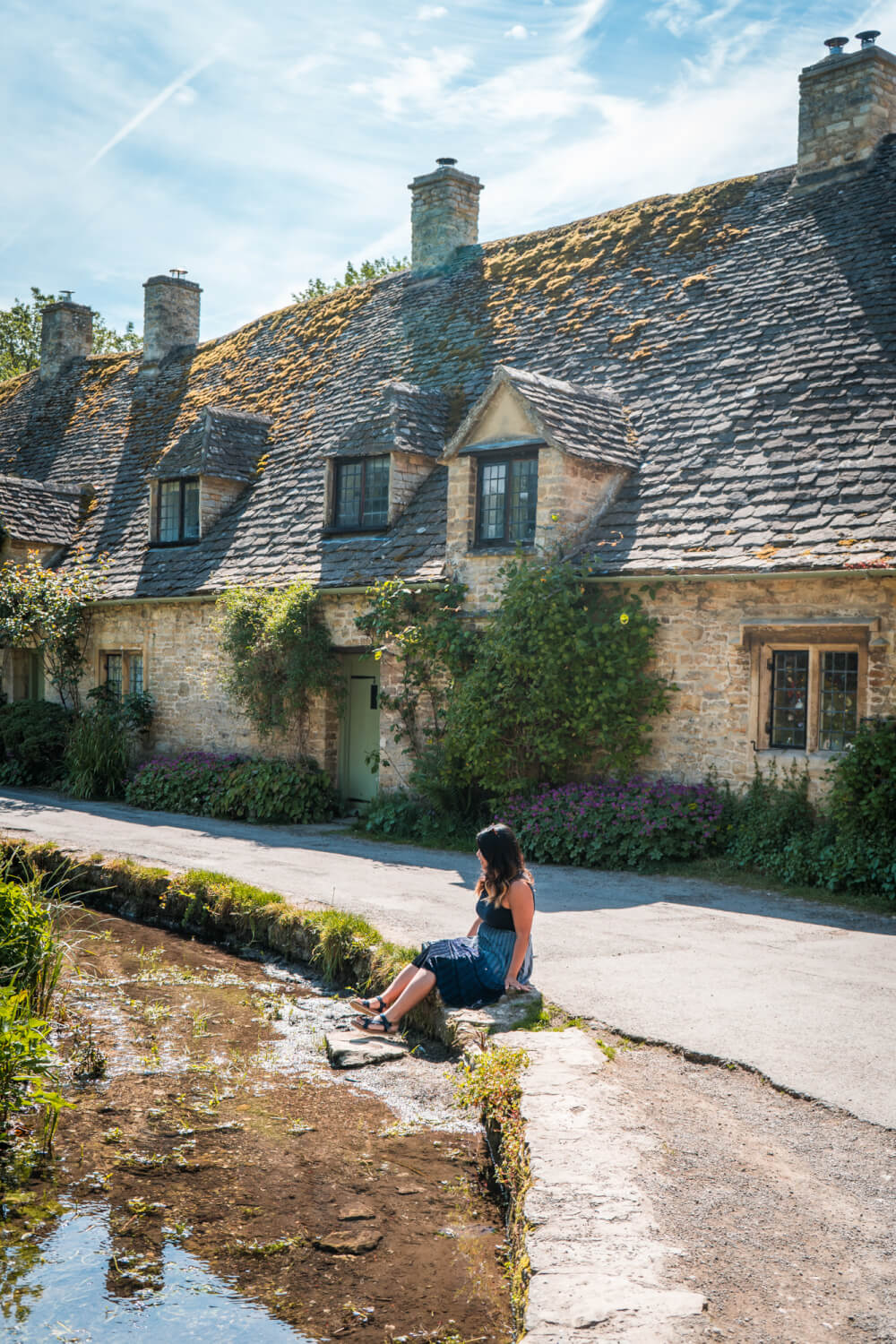 I do think Bibury is one of the prettiest corners of the Cotswolds, but be warned that there isn't a ton to do here besides scenic strolls, photo opps and eating/drinking at one of the local pubs. If it's a relaxing escape you're after though, perhaps that's all you need!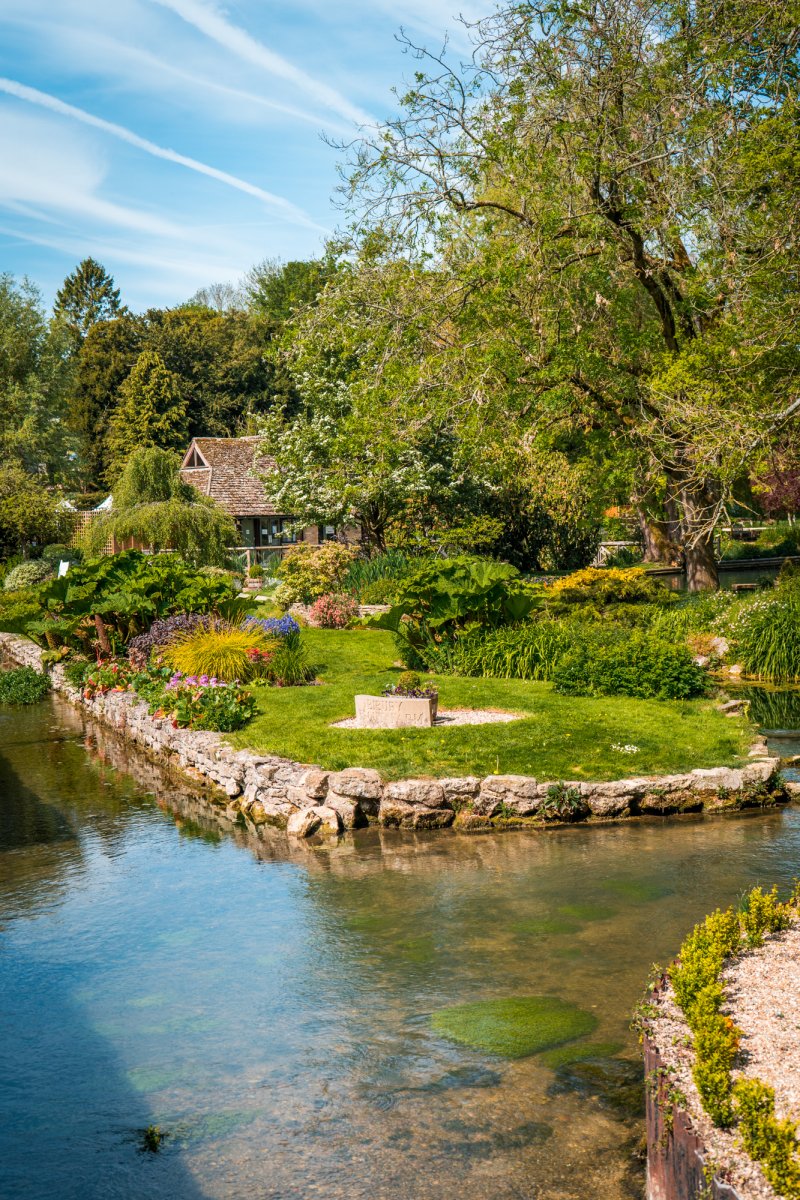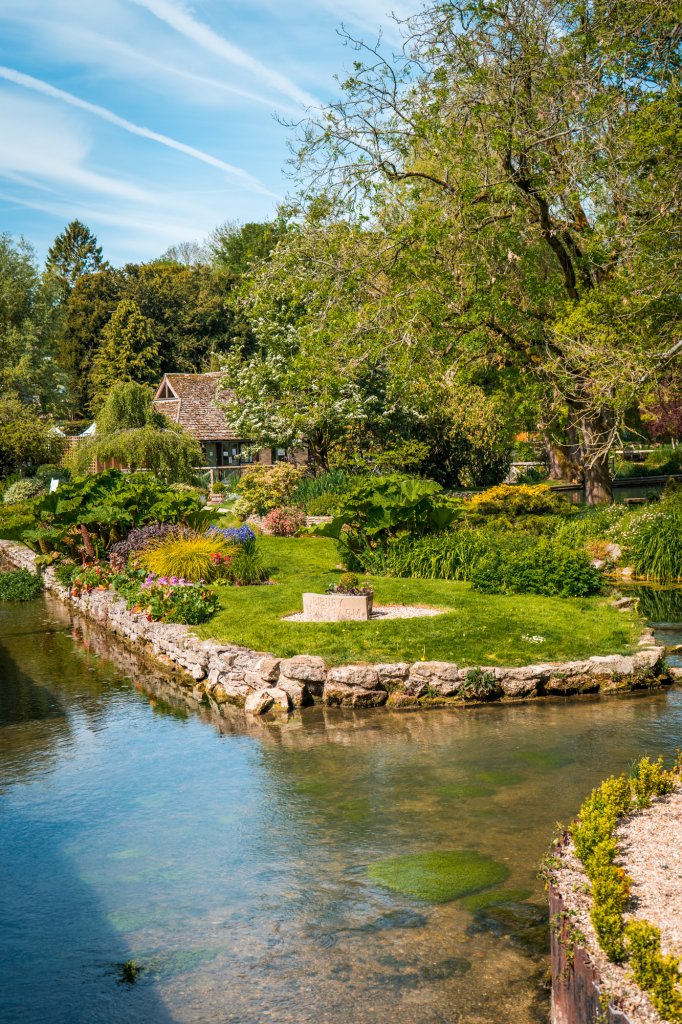 11. Castle Combe
Nestled in a picturesque valley in Wiltshire, you'll find the achingly perfect Castle Combe (pronounced Coom, like coom to this village), one of the loveliest villages in the Cotswolds.
With its photogenic array of classic Cotswold stone houses and bridge, it may lay claim to one of the most picture-perfect photo opps in the entirety of the Cotswolds.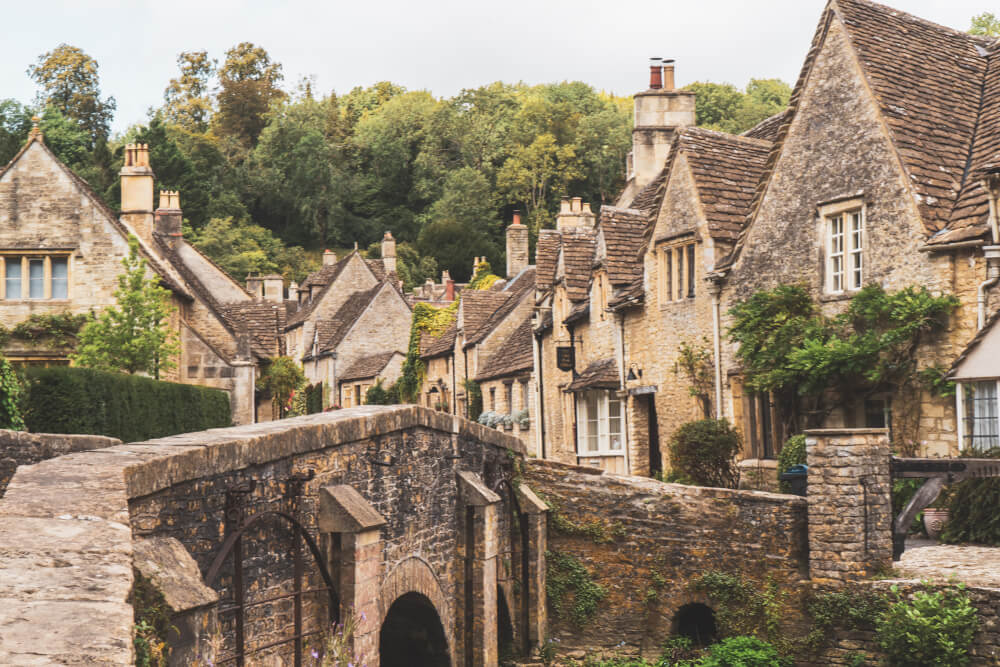 And if the village looks familiar, that might be because it has featured in numerous films, including Stardust and War Horse. So, while it may not be the most exciting place to visit in the Cotswolds, I'd say it's indisputably one of the prettiest.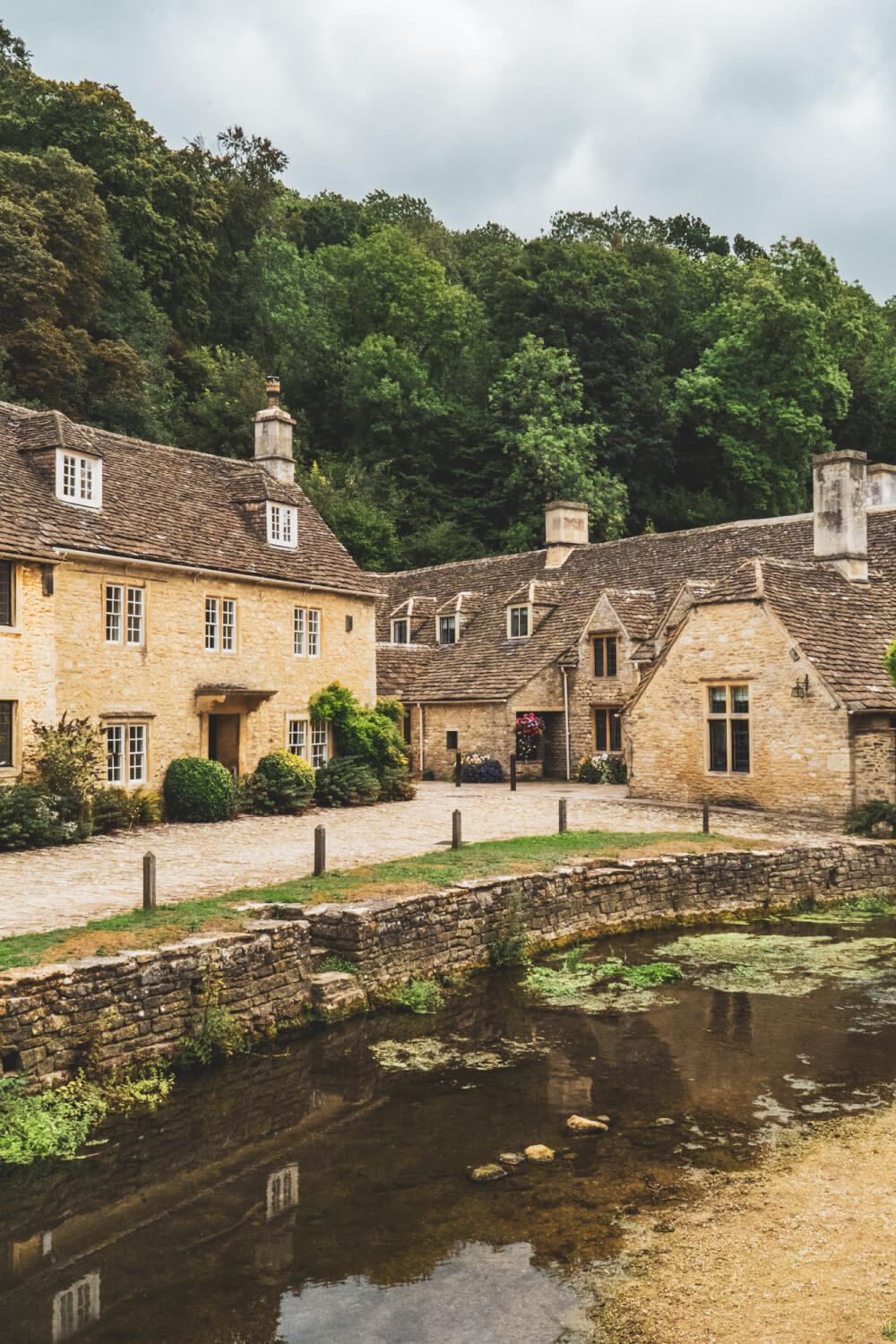 PS: If you fancy a… fancy place to stay, Castle Combe is home to one of the most luxurious hotels in the entirety of the Cotswolds. We had a quick walk around the Manor House grounds and let me just say, it would be a dream to stay here. Click here for photos to see what I mean.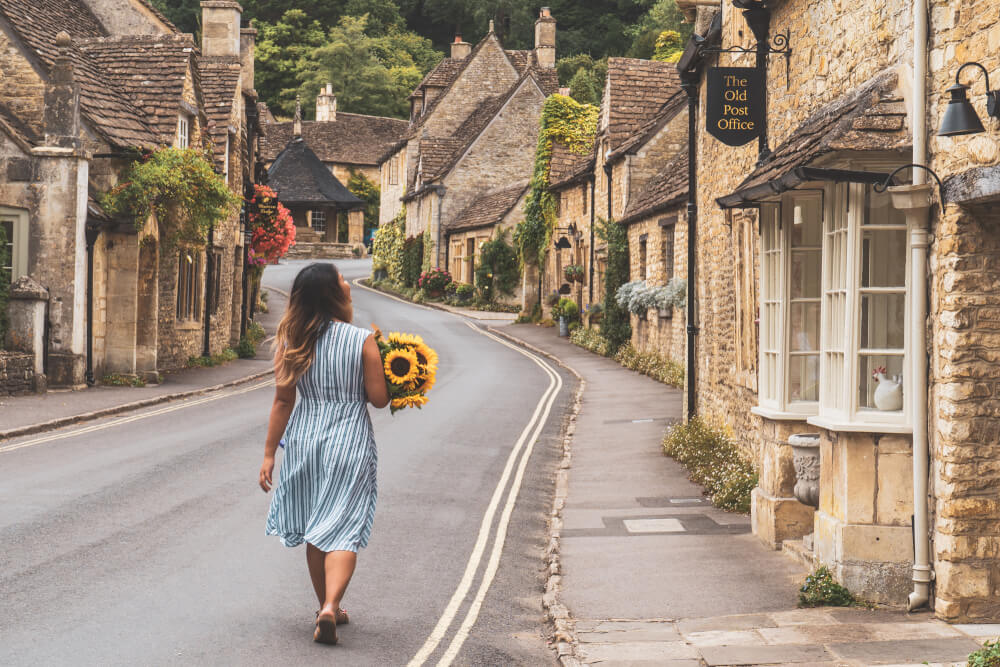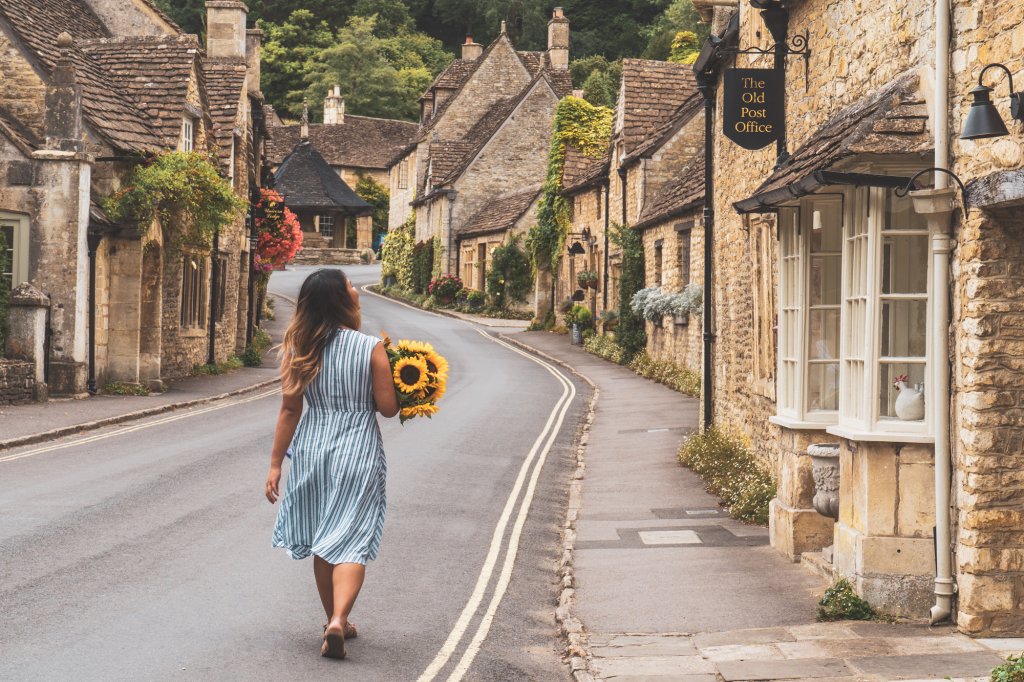 12. Snowshill
I still remember driving into Snowshill for the first time. The grass was so green, it looked photoshopped.
And as we glided past the honey-coloured stone houses lined with radioactively green grass, a classic red phone booth caught my eye and I was just about ready to hurl myself out the car.
Which I did, for photos' sake… of course.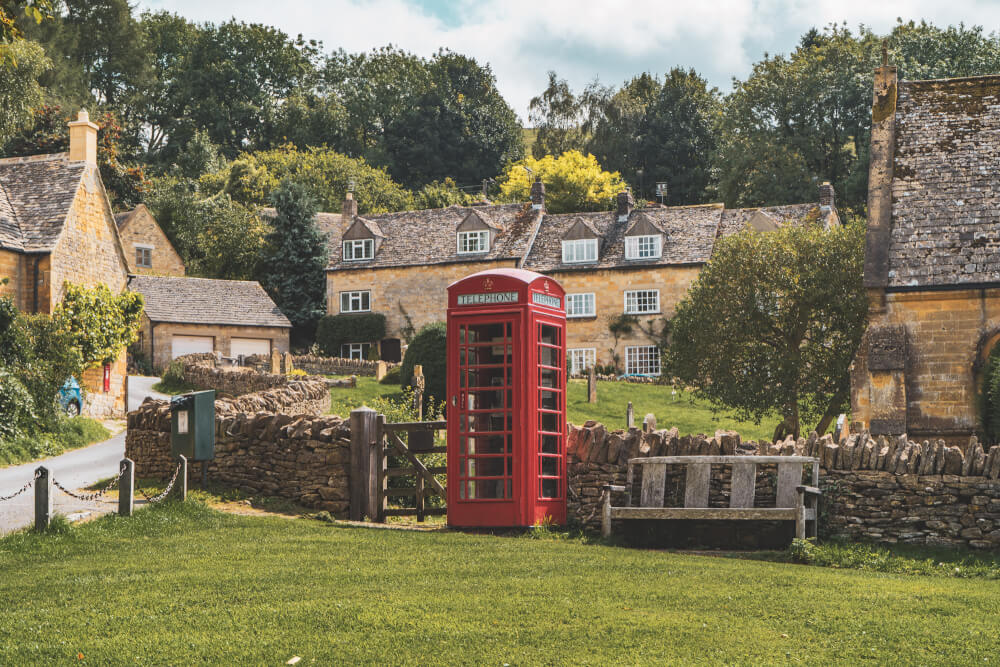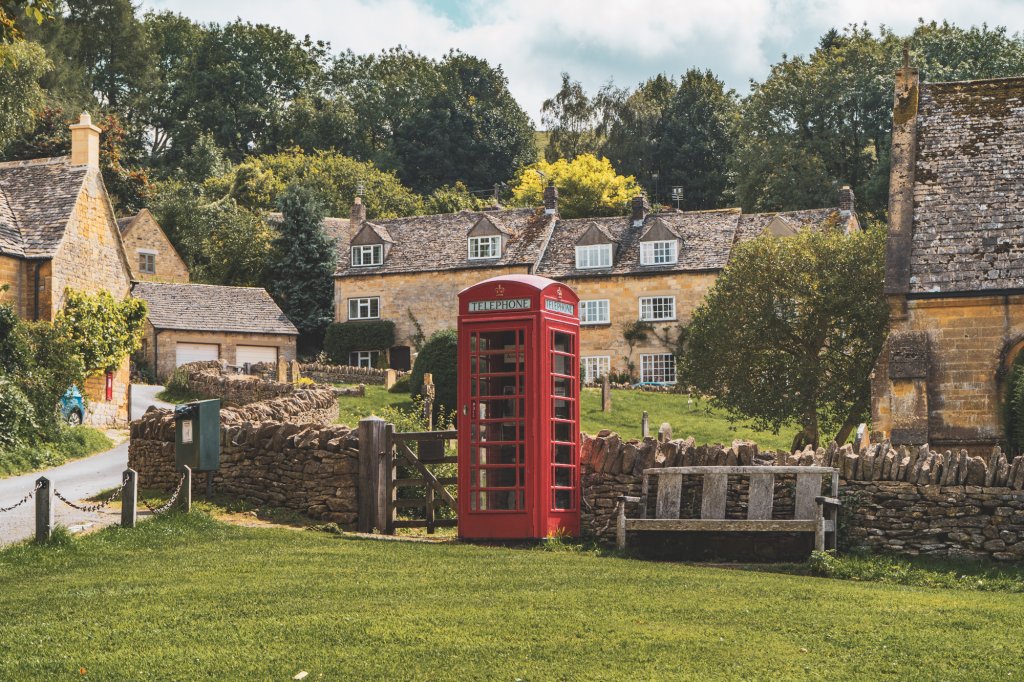 While there isn't a ton to do in Snowshill, this picturesque village does have one main attraction going for it: the nearby Snowshill Manor and Garden, which stores the bizarre and eclectic treasures of Charles Wade, a man who sought to turn his manor into an extraordinary world away from the monotonous lull of regular life.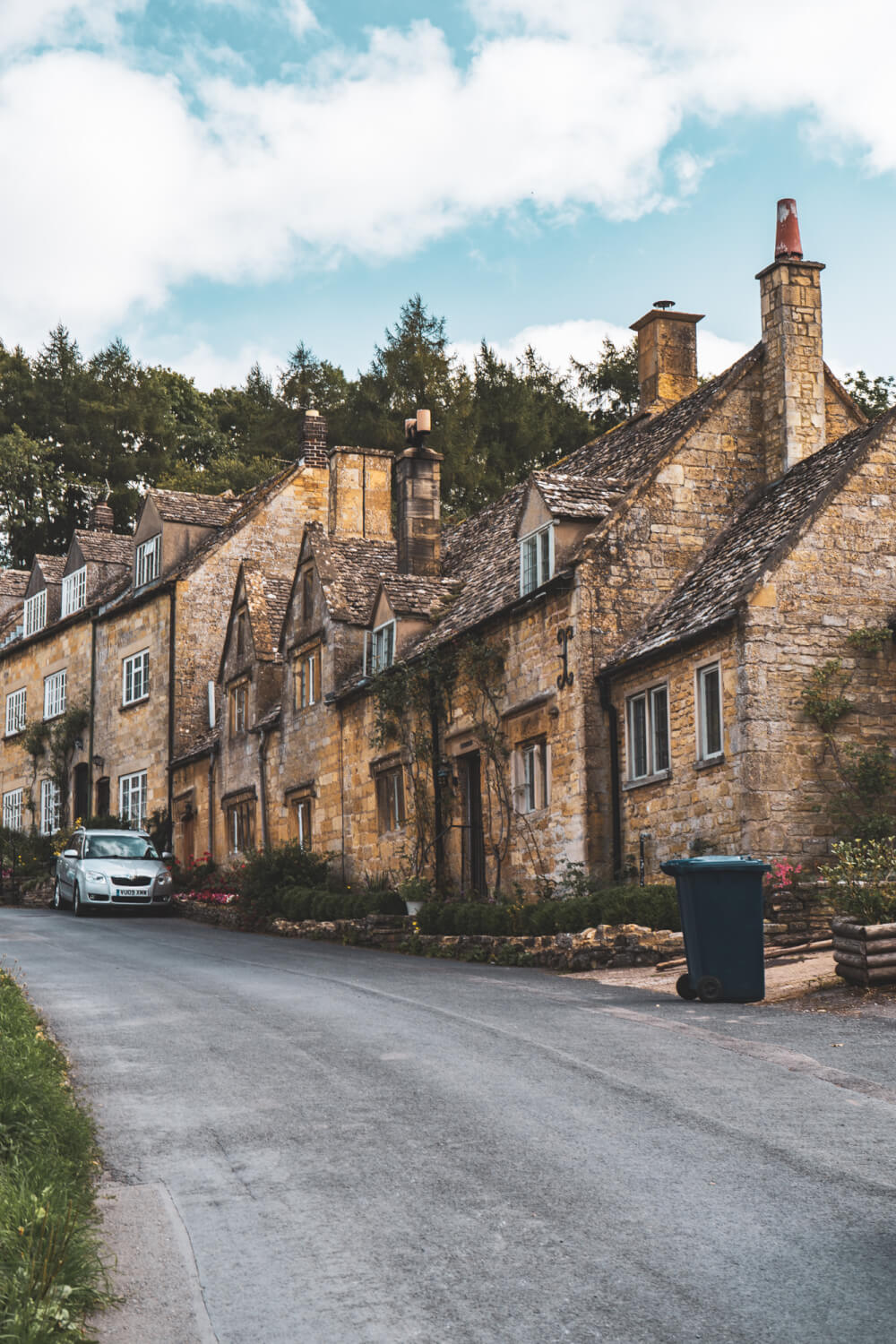 To be fair though, if my regular life looked like this, I would be pretty okay with that…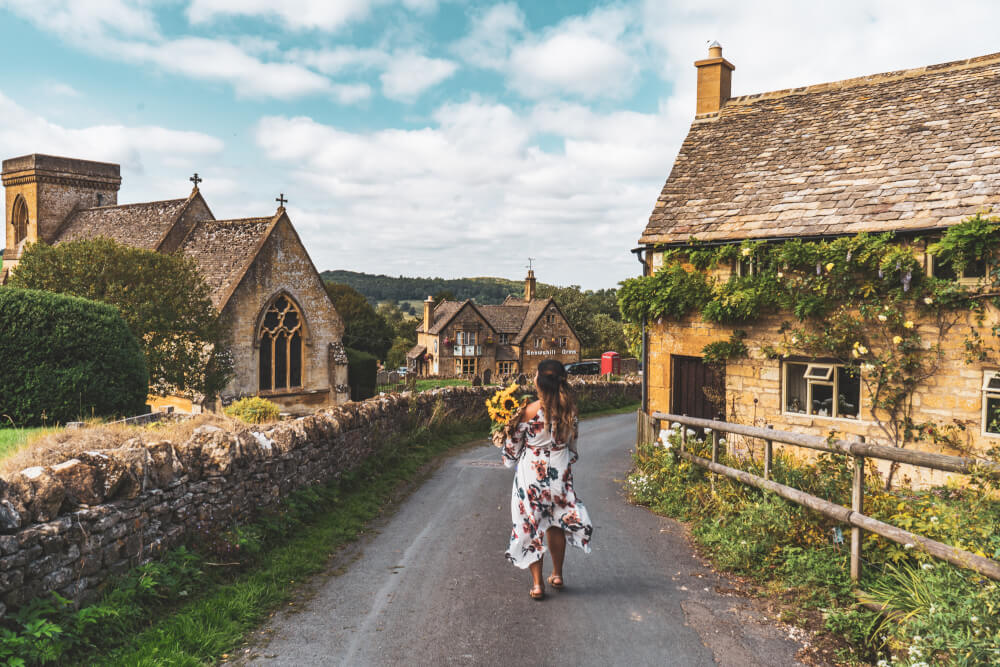 13. Upper Slaughter and Lower Slaughter
Just before my 1st Cotswolds road trip, a friend of mine told me "you HAVE to visit the Slaughters", and for a second I thought that was her way of telling me, not so subtly, that she wanted me to die.
This is not the case. Against all odds, the Cotswold Slaughters (Upper Slaughter and Lower Slaughter) are both exceedingly lovely little villages that frequently rank among the cutest villages in the Cotswolds.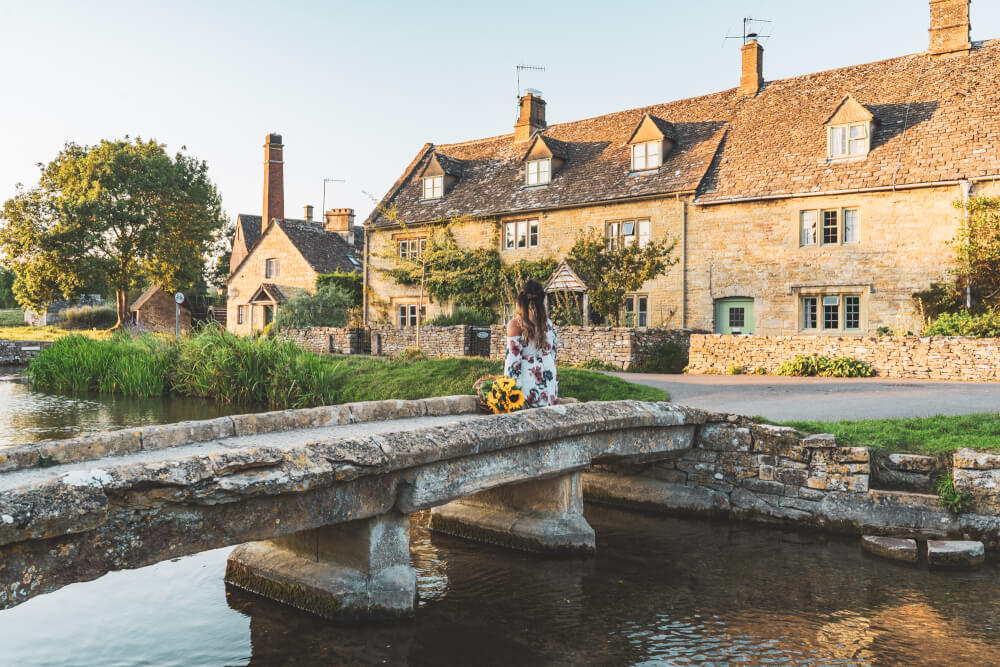 And while they really have no made-for-tourist attractions like some other Cotswold villages and towns in the area, what they offer up is a simple and quiet idyllic charm.
Both hugging the banks of the River Eye, Lower Slaughter is home to a restored flour mill and a beautiful bridge that makes the ideal backdrop for scenic photos.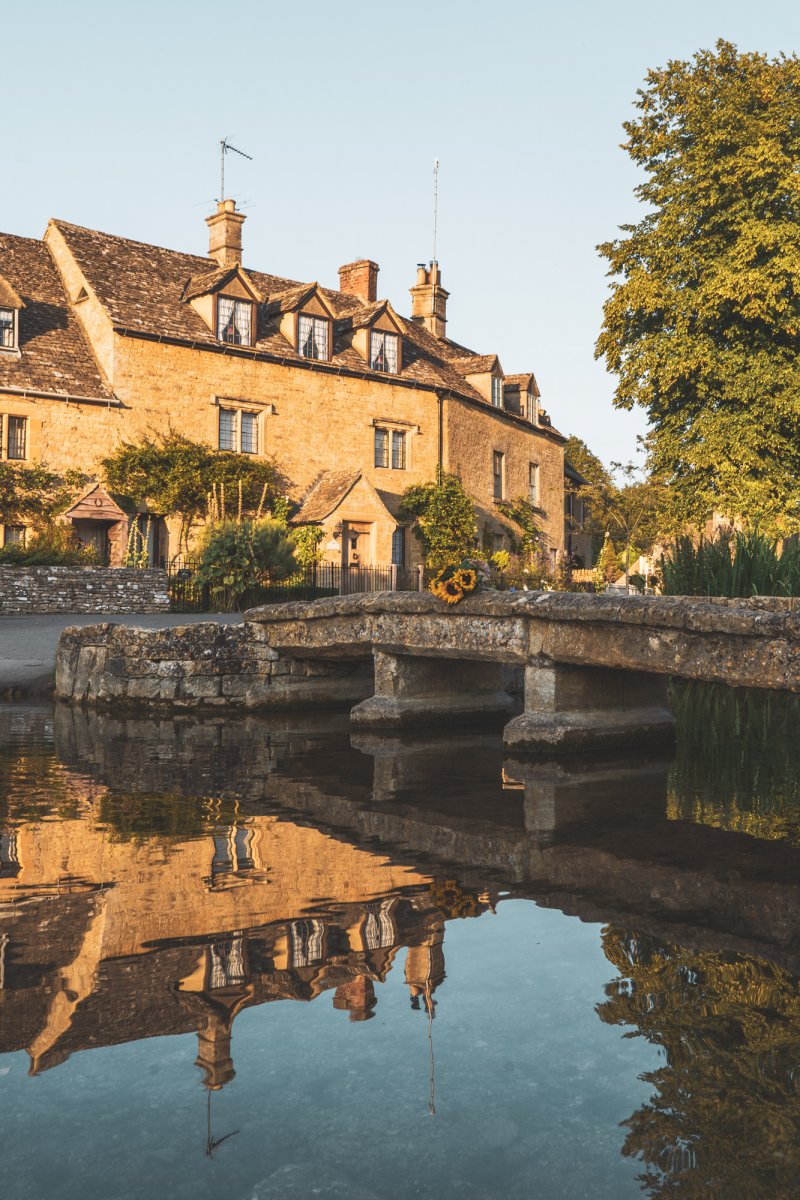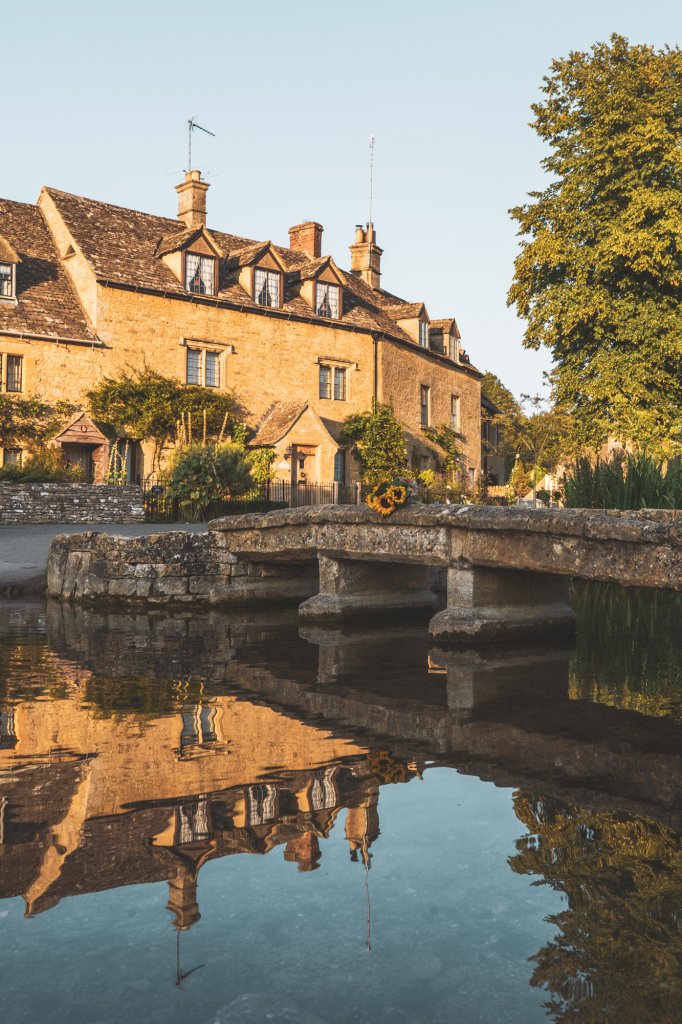 And Upper Slaughter, which is home to lovely almshouses and a unique ford crossing, has the unique distinction of being one of only a handful of "Doubly Thankful Villages", having lost no men during either of the world wars.
In fact, George Collett, the village's local handyman, was part of select few who served in both.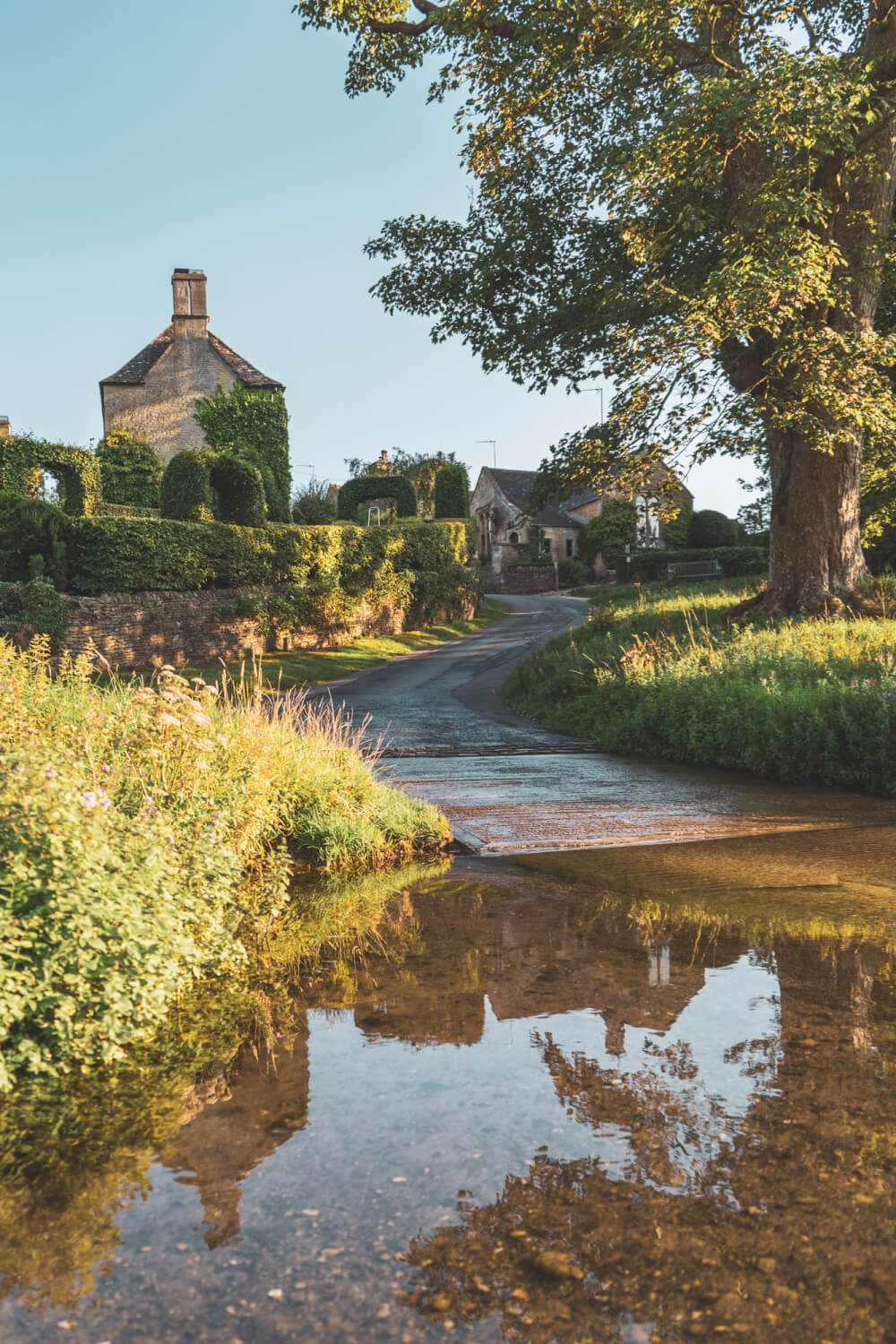 And as for the name? Well, they're said to come from the old English word 'Slohtre', which simply means "Muddy place", rather than… "murder".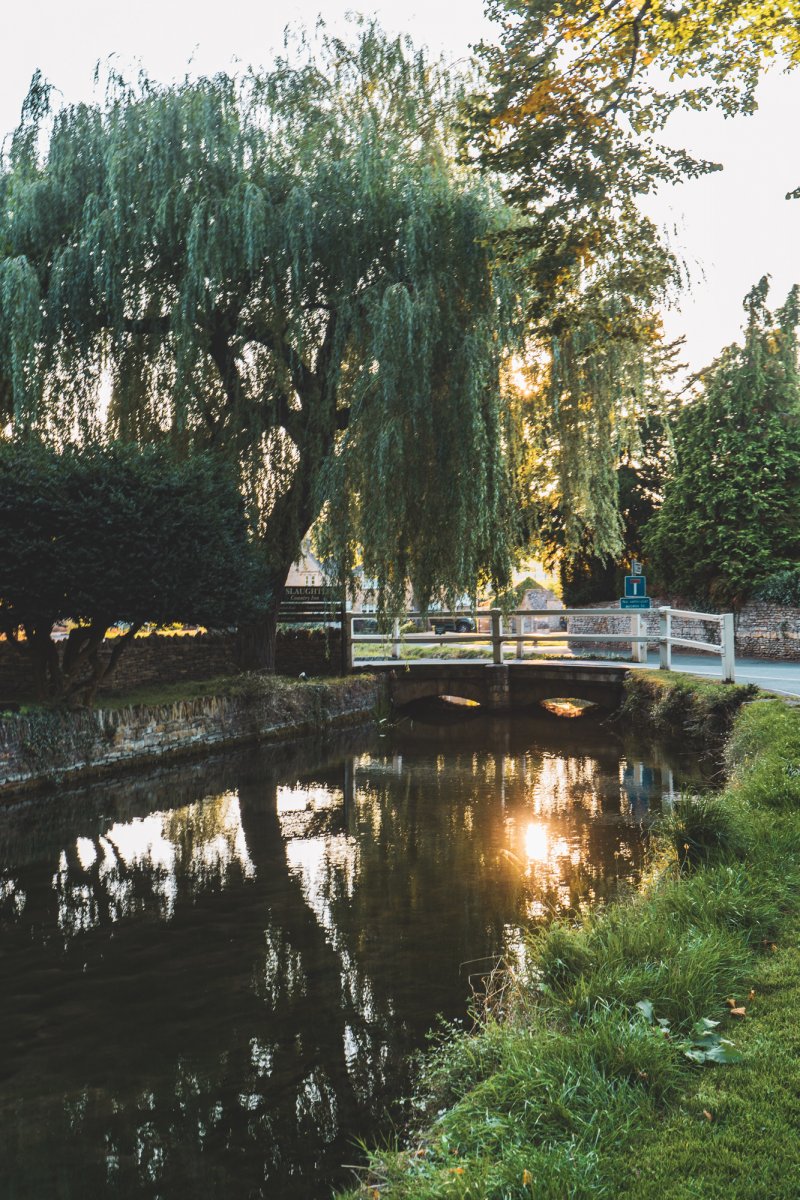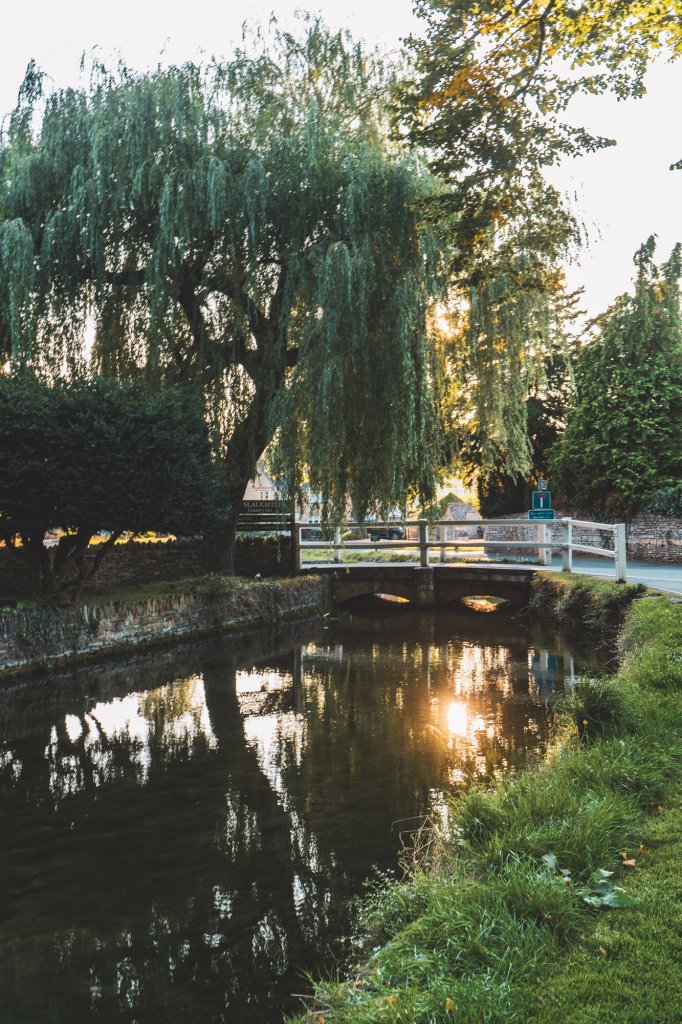 14. Adlestrop
Adlestrop doesn't often make top lists of places to visit in the Cotswolds, but to me, it was one of the quaintest and most adorable villages I've been.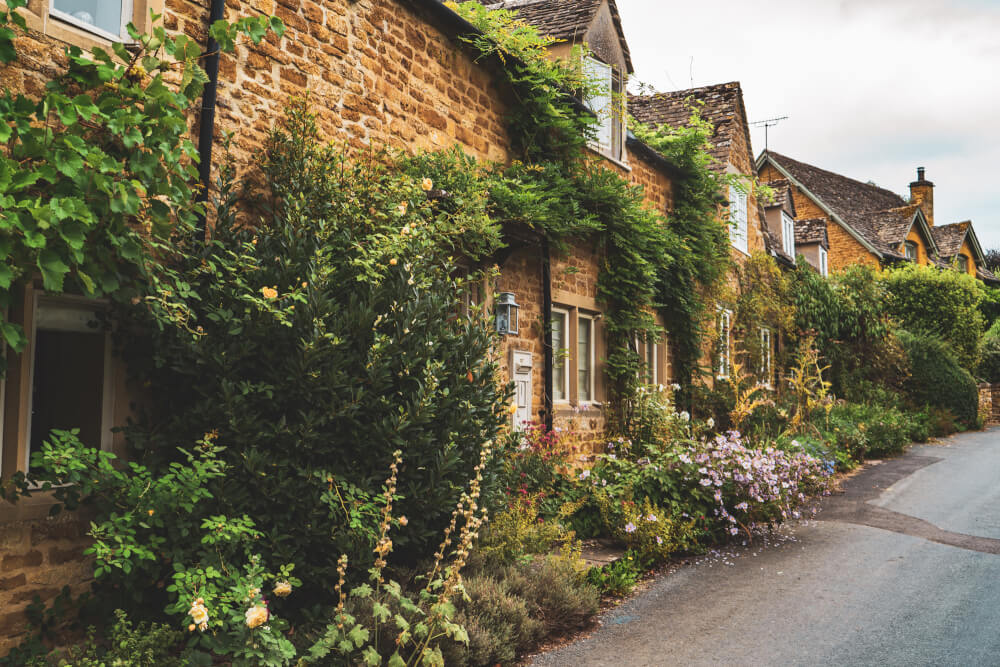 From classic cottages crowded with green ivy and colourful flower beds to the friendliest village cat named Buster, who apparently sadistically loves attending funerals so he can get cuddles, this tiny rural village (with, admittedly, no attractions for tourists at all), is a lovely little spot to admire the quiet charm that makes the Cotswolds so special.
Fun fact: Jane Austen spent some time in Adlestrop and it's said that the village inspired her when writing 'Mansfield Park'.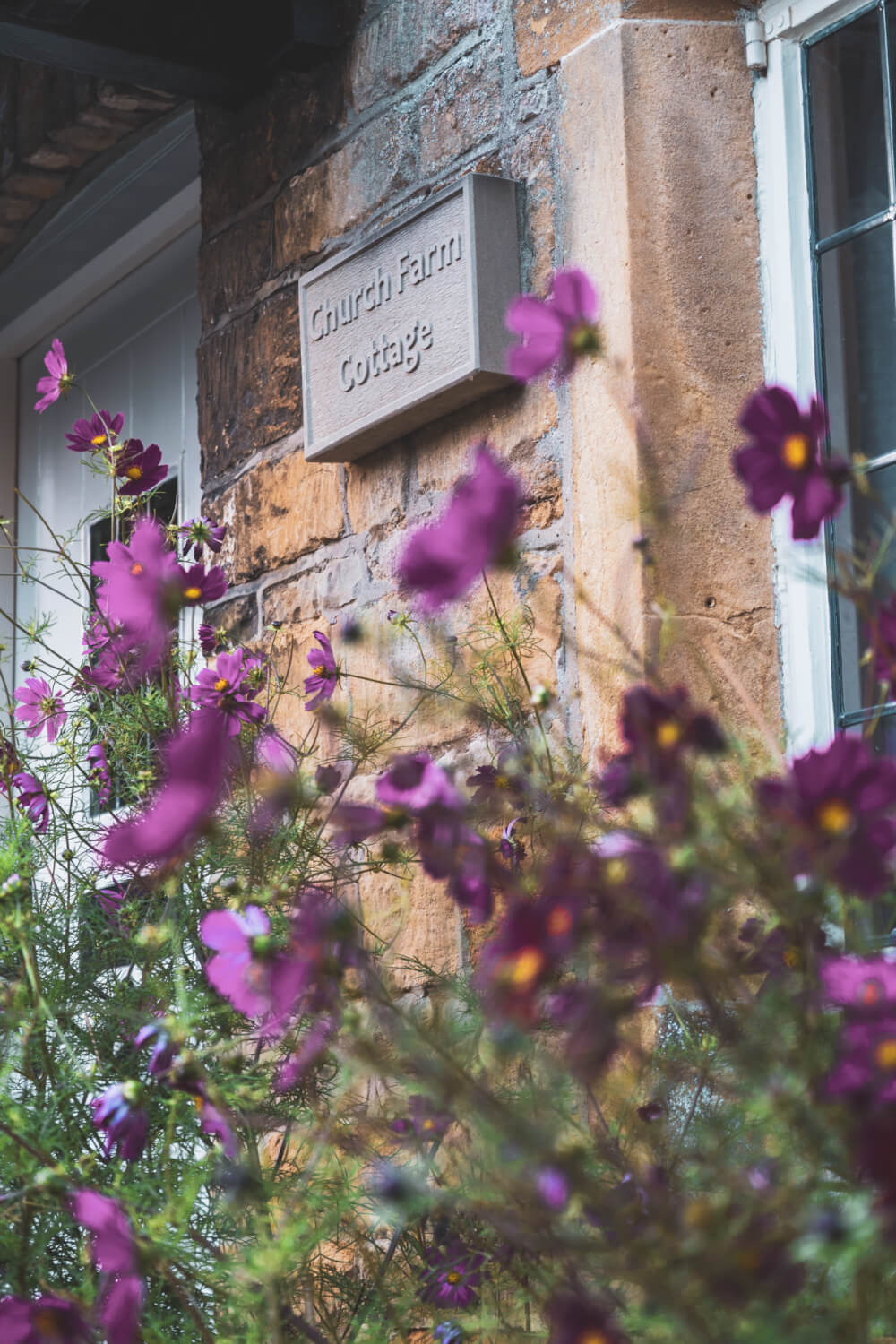 Cotswolds Attractions to Check Out
Besides adorable towns and villages, there are also several wonderful attractions nestled in the Cotswolds as well. Here are some I'd recommend visiting.
15. Berkeley Castle and Butterfly House
What's a list of pretty places in the Cotswolds without a castle thrown in?
Well, if you're a princess wannabe/castle junkie like me, the Cotswolds is home to the world-famous Berkeley Castle, a must for your Cotswolds attractions bucket list.
This Norman Castle has been inhabited by the same family for over 9 centuries, which is (by the way) a longer time than any fortress in England can brag about. History creeps through every brick of this beautiful property, where King Edward II was supposedly murdered, so if you want your dose of morbidity, there you go.
Free guided tours are available to all visitors, along with a tropical butterfly house and beautiful walled garden.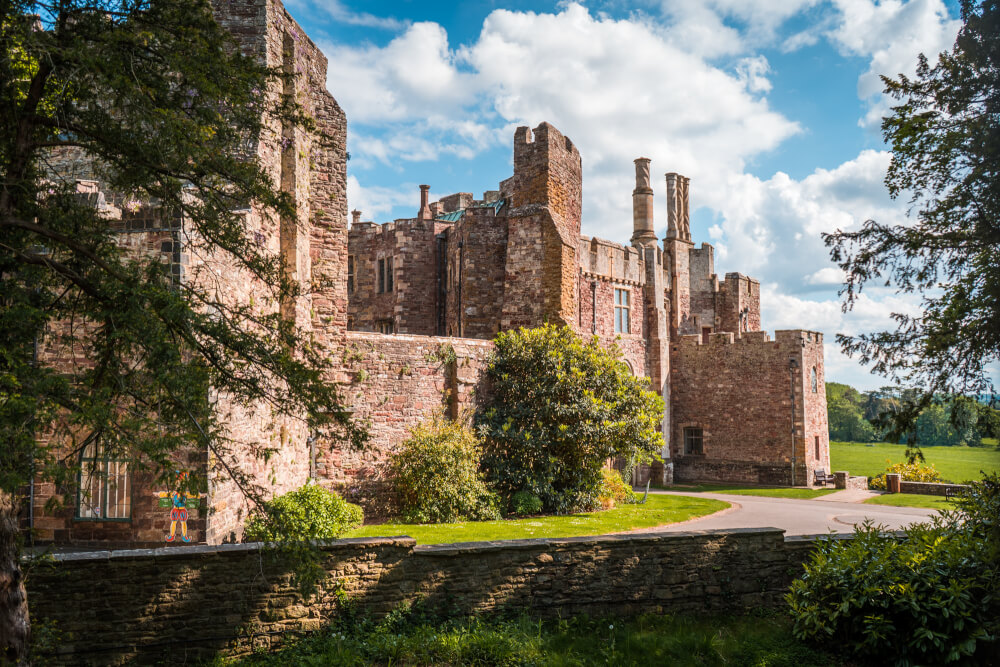 Plus, a visit here also means a visit to filming sites for various famous productions, including The Other Boleyn Girl and Poldark.
Last but not least, the Edward Jenner Museum is a short walk away from the castle and is dedicated to Berkeley's most famous resident: Edward Jenner, who pioneered the smallpox vaccine that would go on to save millions of people from the deathly disease.
16. Chedworth Roman Villa
I know that Roman ruins aren't what you typically think of when you imagine the Cotswolds, but nonetheless, the Chedworth Roman Villa is here for you if you want to get a little nerdy with Roman history!
This property (owned by the National Trust) is one of the largest of its kind in Britain, with a lengthy history going all the way back to the 2nd century. A visit here means getting to check out ancient mosaics, sophisticated underfloor heating systems, and artifacts that have remained here for over a thousand years.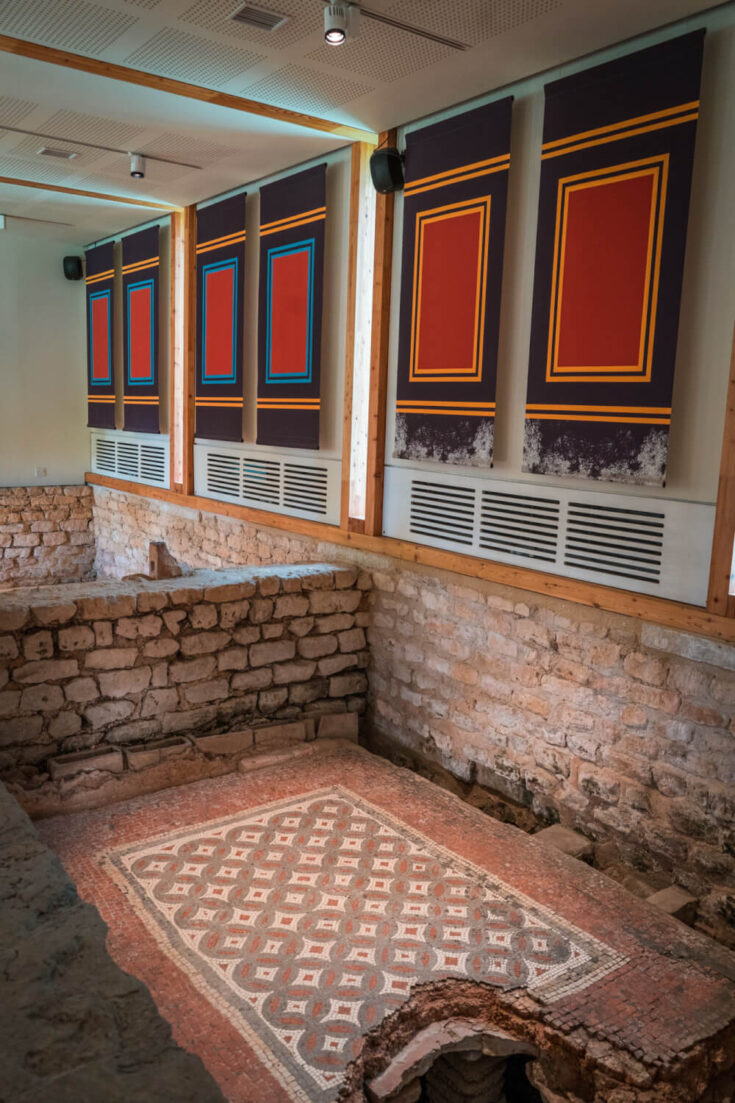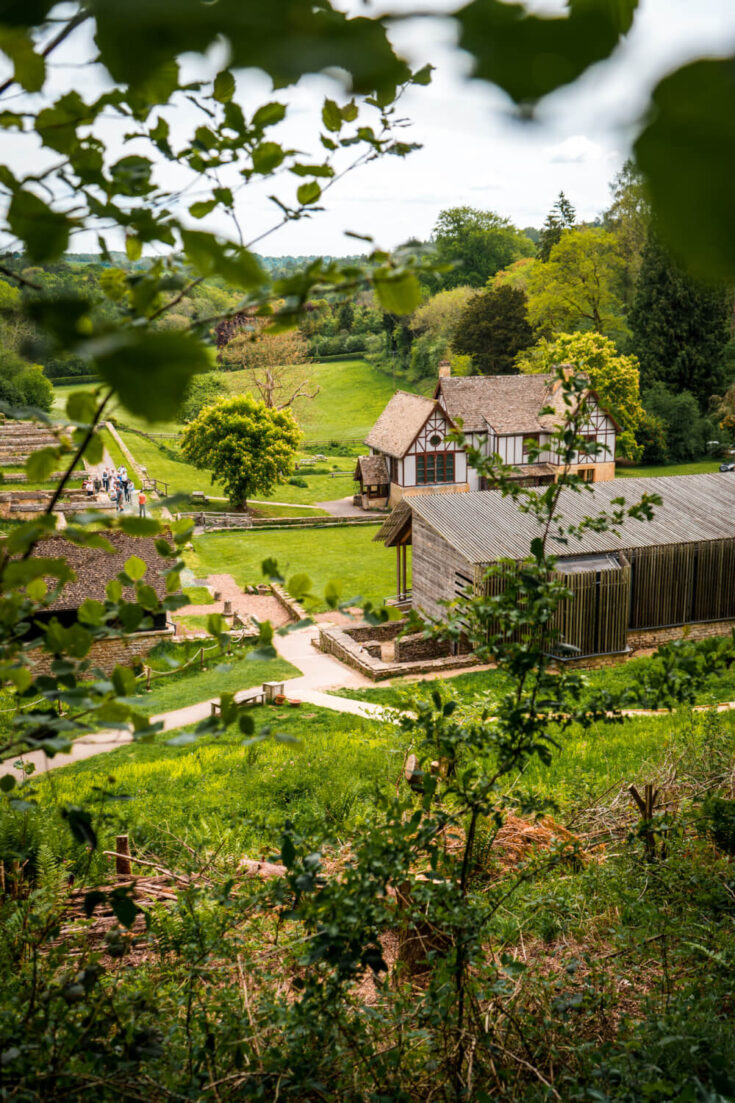 17. Highgrove Royal Gardens
Just outside of Tetbury is the royal residence of the Prince of Wales, Prince Charles… and while "stopping by" sounds like a great recipe for getting stopped by security (trust me, we actually tried), we normals can actually explore the beautiful gardens of the property through pre-arranged tours!
Tours have been running at Highgrove for 24 years now, and as you might expect, the grounds of this palace are immaculately stunning. Click here for more details!
18. Sudeley Castle
Not far from Winchcombe is where you'll find the historic Sudeley Castle, which, throughout the past thousand years, has acted as the backdrop to stories from some of the most prominent people in history, including Henry VIII, Anne Bolelyn, and Queen Elizabeth I.
Katherine Parr, AKA Henry VIII's wifey number 6 is even buried here.
And while Sudeley Castle has the unique distinction of being one of the few castles left in England that is still a residence, it is nonetheless open to the public most days of the year, so you can come see the 10 unique gardens and beautiful rooms of the castle for yourself.
PS: a random but wonderful fact: Sudeley Castle is where you'll find the world's largest collection of rare breed pheasants – 16! Click here for more details on how to visit.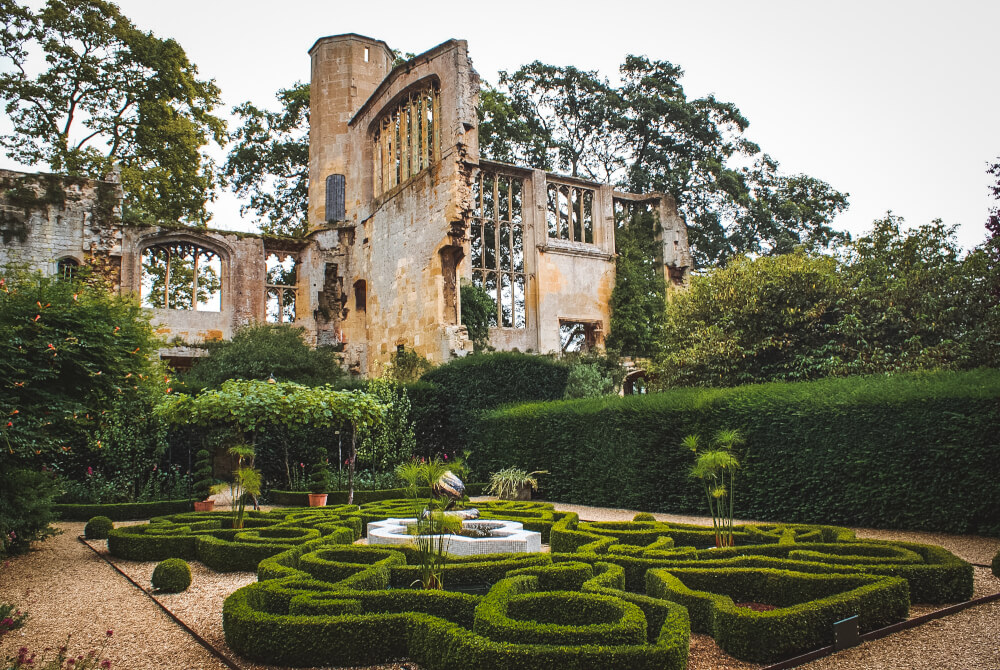 19. Blenheim Palace
Grand architecture, stunning grounds and history come together at Blenheim Palace, known best as the birthplace of Winston Churchill (and actually, a little known filming location from Harry Potter!). This makes it probably one of the most exciting attractions you can visit in the Cotswolds.
As the only non-royal home in the country to have the title of "palace", it also happens to be one of the biggest houses in all of England. The estate is in fact so expansive that it even has its own miniature railway… It's a busy place, so it would be a good idea to get a ticket in advance here.
You can also book a variety of tours to Blenheim that combine your day with other Cotswold villages! Here's a Downtown Abbey themed one.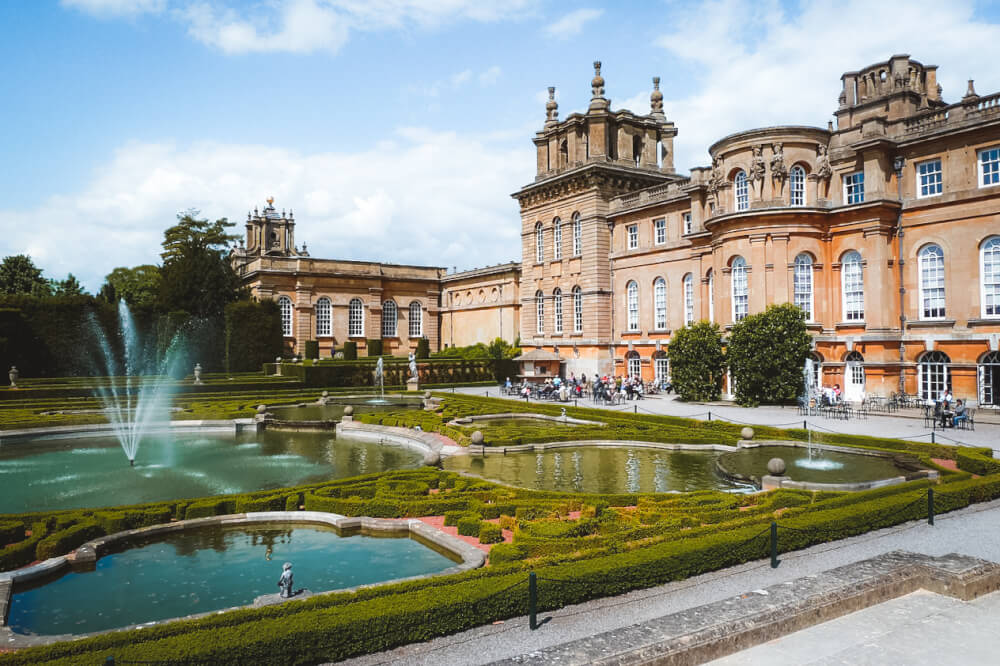 20. Broadway Tower
Last but not least, at 312 metres above sea level, Broadway Tower is the second highest point in the Cotswolds, which of course means it's a wonderful place for views.
That said, this tower is far more than just a scenic viewpoint. Beyond just a pretty spot for photos, Broadway Tower actually houses a 3-story museum, a nuclear bunker from the Cold War, a stylish visitor center, and a cozy cafe.
Other Cities to Visit in/Near the Cotswolds
Alright, now onto the final section! I want to conclude with some cities and towns on the fringes of the Cotswolds that, while often lumped together with the rest of the spots on this list, aren't part of the actual Cotswolds proper. It would be a shame to leave them out of this roundup though, so here they are!
Gloucester
I had always known Gloucester for its cathedral, but as I discovered on my recent visit, this city has a lot more than just that to offer.
Gloucester Cathedral is, naturally, a highlight, and reason enough to visit on its own, but all around town, you'll find beautiful half-timbered buildings and pretty historical streets, a legacy of the city's 2000+ years of history.
Itching for something a little cooler? Gloucester has seen a vibrant revival in the past few years, with over a dozen Victorian warehouses near the city's docks converted into space for a variety of shops, museums and bars. Needless to say, Gloucester is a must-see.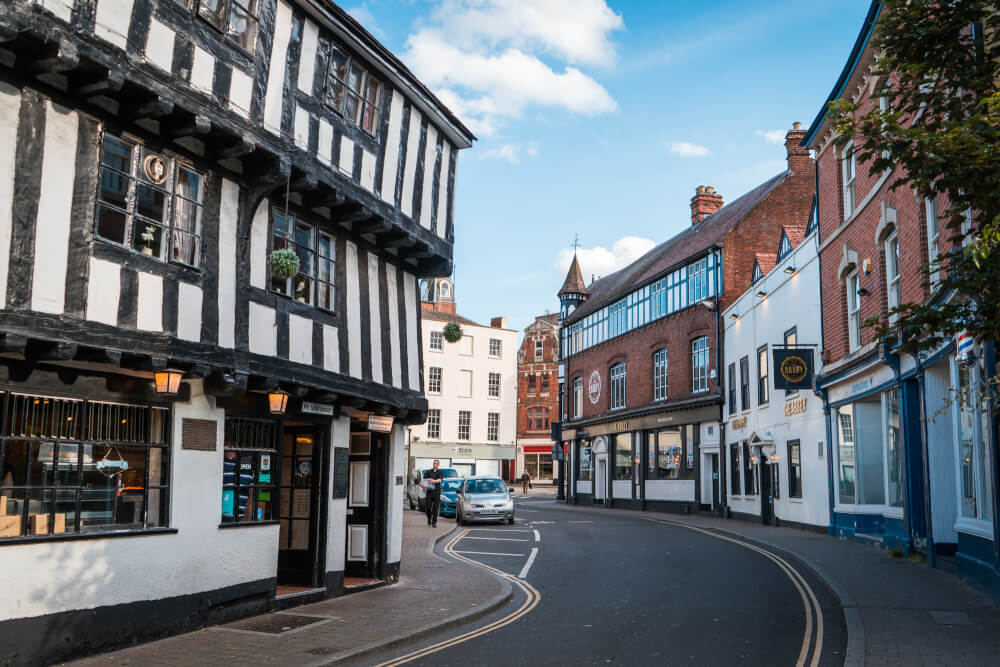 Lacock
I adore Lacock.
*brief pause for snickering*
Okay, but really. Lacock is the best. This little village just outside of the Cotswolds feels like stepping back in time, so much that it's a favourite among TV and film productions, including two of the Harry Potter films.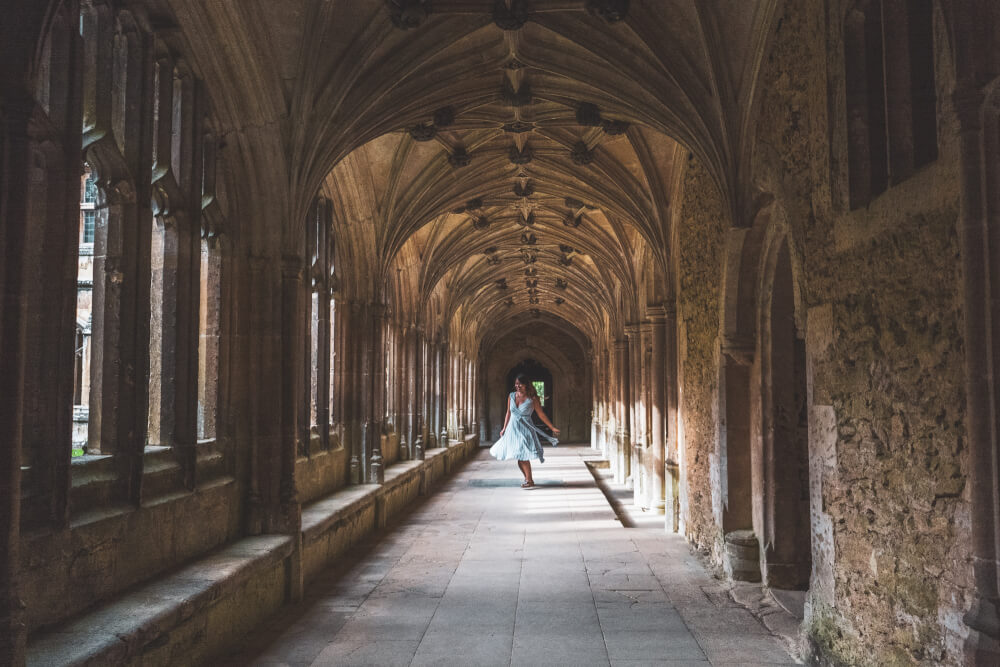 Lacock Abbey is of course a beautiful must-see, but for me, wandering around the streets, perusing the fun honesty shops in front of local homes and just soaking in the atmosphere is more than reason enough to visit again and again.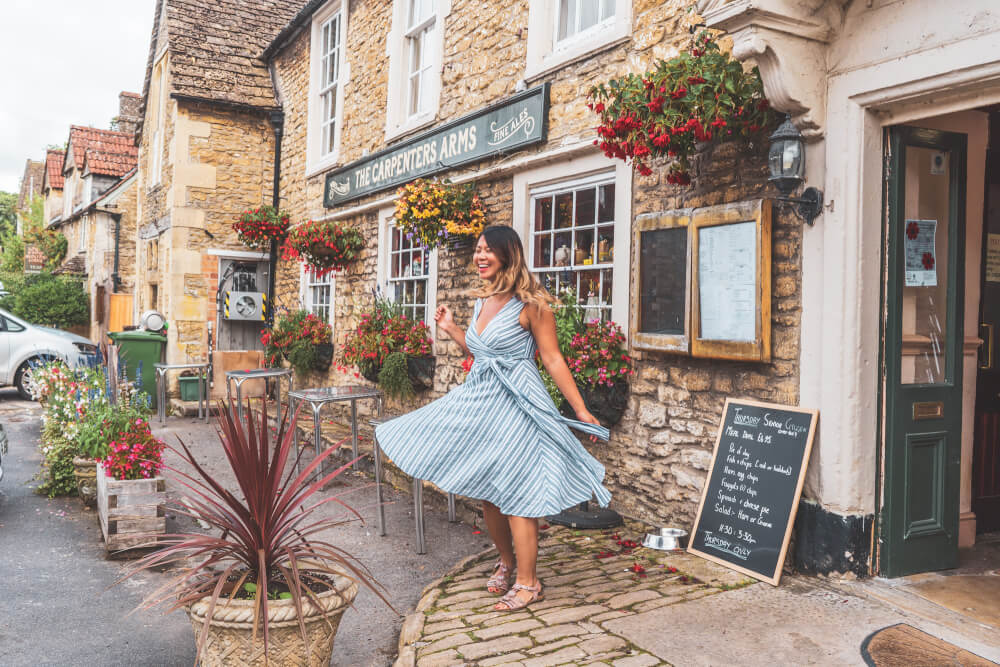 Bath
Last but not least, we have Bath.
…. I…. LOVE this city.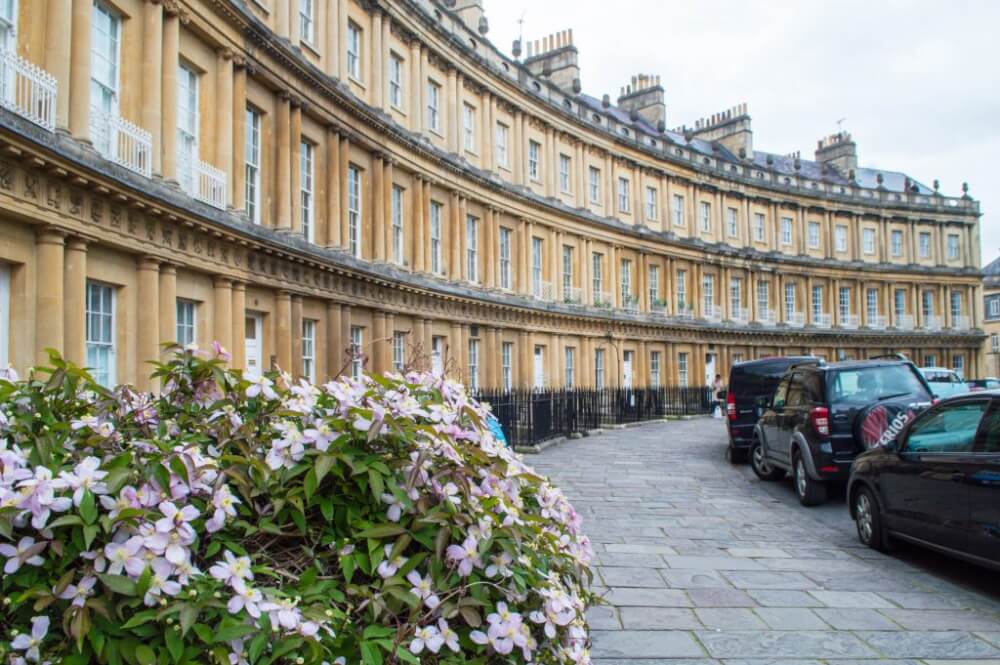 Sentimentally, Bath was one of the first places in England I ever visited outside of London, and I fell in love with it almost right away.
This historic city is filled to the brim with scenic streets to prance through, and wonderful viewpoints for days… not to mention some truly lovely spa hotels nearby. Add to that amazing knockout attractions like the Bath Abbey and the Roman Baths and you have a winning recipe for a weekend break. Click here for a guide to spending 2 days in Bath!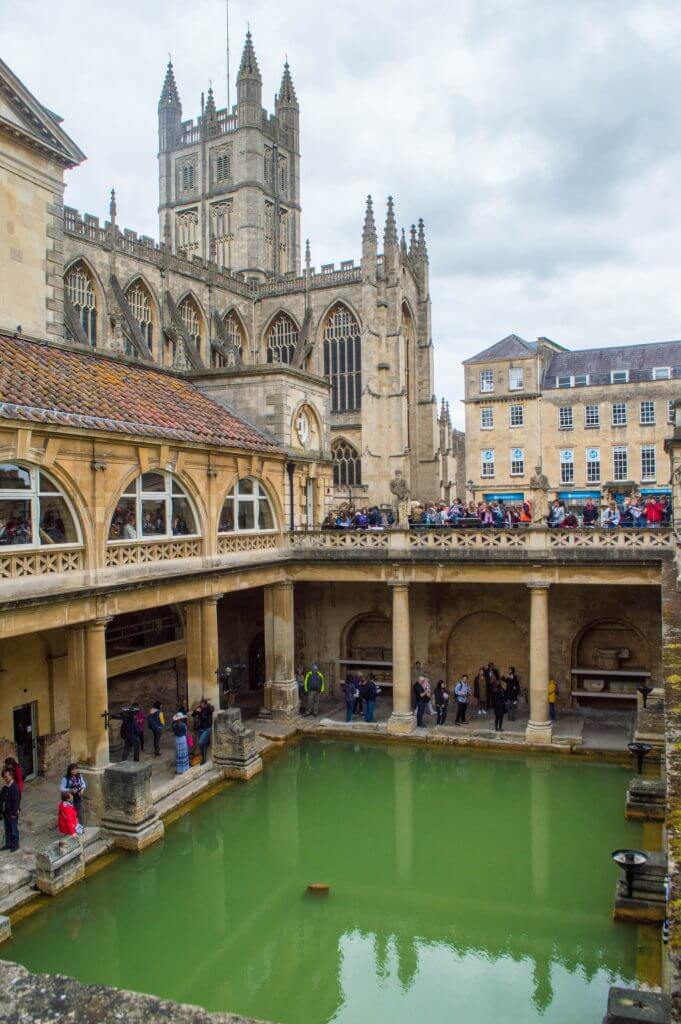 Did I miss any of your favourite places in the Cotswolds?
The Cotswolds are definitely one part of the world I'd never tire of visiting. I know there are plenty more Cotswold towns, villages and more to visit, so let me know in the comments if I've missed any of your favourites!
My Go-To Travel Favourites: