*FYI - this post may contain affiliate links, which means we earn a commission at no extra cost to you if you purchase from them. Also, as an Amazon Associate I earn from qualifying purchases. Check out our Privacy Policy and Disclosure. for more info.
With a reputation upheld by the wonders of excellent beer, fine chocolates, world-class waffles, and most importantly: the invention of fries, Belgium is one of those countries that you (and your taste buds) can adore easily from afar.
But for the lucky ones who have a chance to see Belgium for real – there's are many, many things you need to know.
While it's easy to imagine Belgium as a whimsical comic strip of treats and delights, the reality can catch first time visitors off-guard, with many cultural quirks and easy tourist mistakes that can jade even the most optimistic of travellers.
Truthfully, it took me a while to fall for Belgium. With Brussels as my only point of reference on my first ever backpacking trip, I found myself caught in enough common traps that I wasn't sure I'd ever visit again.
But now, a decade (and six visits later), I can safely say Belgium is an amazing country to visit…. you just need to be prepared.
So, in this post I'll be sharing all THE must-know Belgium travel tips to ensure you love it on your first try. And first fry. I hope you find these Belgium tips useful!
1. Understand Belgium's two main regions
First thing's first, it's important that you understand one of the more unique features of Belgium: the clear divide between its two main areas: Flanders in the North and Wallonia in the South – each with their own language.
Flanders is the Flemish speaking part of Belgium, so this is where they speak Flemish, or the local variation of Dutch… and Wallonia is the French-speaking part of Belgium, with the exception of a tiny part which speaks German.
So, while the official languages of Belgium are Flemish, French, and German, you'll find that it's more that different regions have different predominant languages, and not that everybody speaks all three all the time.
Brussels, the capital, is kind of the exception to this – it is officially considered bilingual so French and Flemish are both spoken, although from personal experience people definitely speak more French there.
Why is this important to know as a traveller? Well, you'll encounter each of these official languages depending on where in Belgium you visit, so be sure to research for your destination so you know which language to say hello and thank you in… although English is also very widely spoken.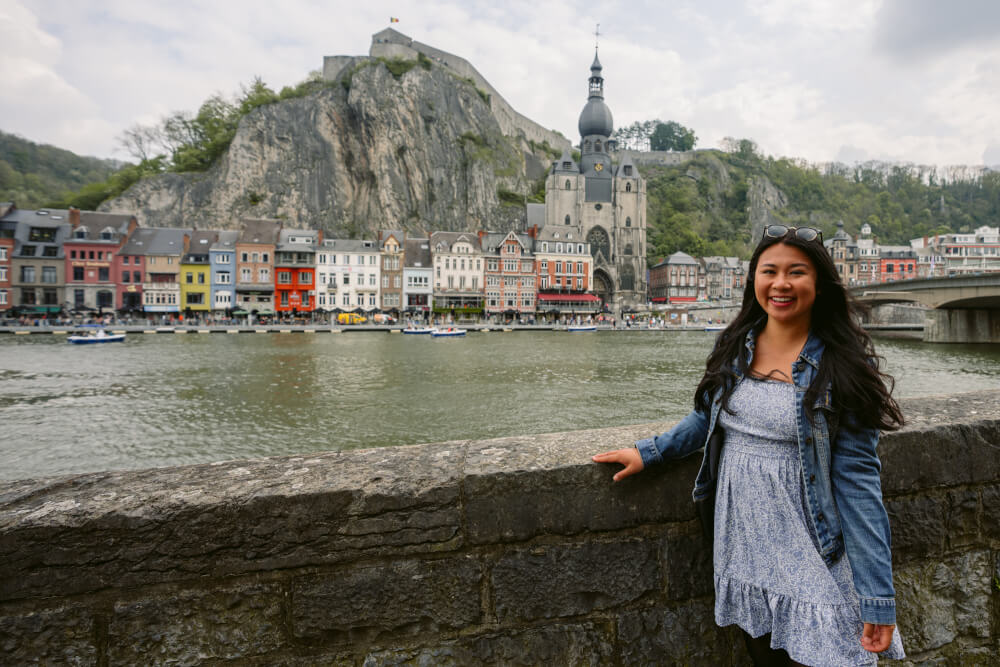 2. Beware that most places have a different name in French and in Flemish
Given these different languages, one of the most important things you need to know as a visitor is that destinations in Belgium will have different names in French and Flemish.
This can get especially confusing when you're at train or bus stations, because both names be used, plus the names themselves are sometimes different to the English names that we know.
Take Antwerp for instance – we know it as Antwerp in English, but in Flemish it's Antwerpen, and in French it's Anvers.
Similarly, Leuven in French is Louvain, Ypres in Flemish is Ieper, and my personal favourite, de Haan is Le Coq.
Now most of the time the names are similar enough that you can logic your way through the situation, but in stressful scenarios like breathlessly running for a train, this additional hurdle can mean the difference of catching your train, or missing it as you stress and cry.
So, remember to learn the names of all your destinations in both Flemish and French. Here is a helpful table for some of Belgium's more visited cities:
| | | |
| --- | --- | --- |
| Common Name | Flemish | French |
| Antwerp | Antwerpen | Anvers |
| Bruges | Brugge | Bruges |
| Brussels | Brussel | Bruxelles |
| Ghent | Gent | Gand |
| Leuven | Leuven | Louvain |
| Liège | Luik | Liège |
| Mons | Bergen | Mons |
| Namur | Namen | Namur |
NOTE: This Belgium language tip also applies to train stations, so for example Bruxelles-Midi is actually the same station as Brussel-Zuid.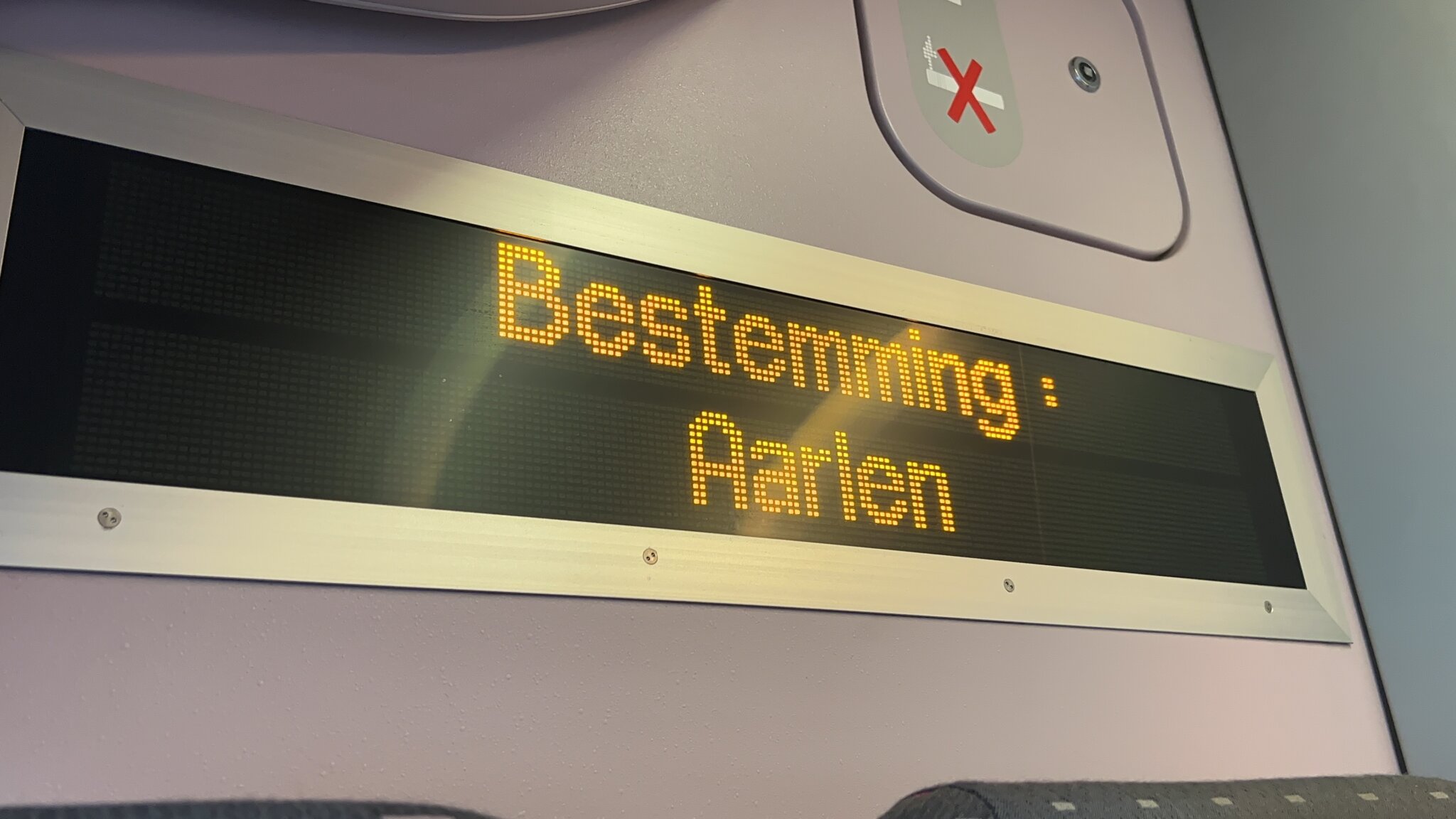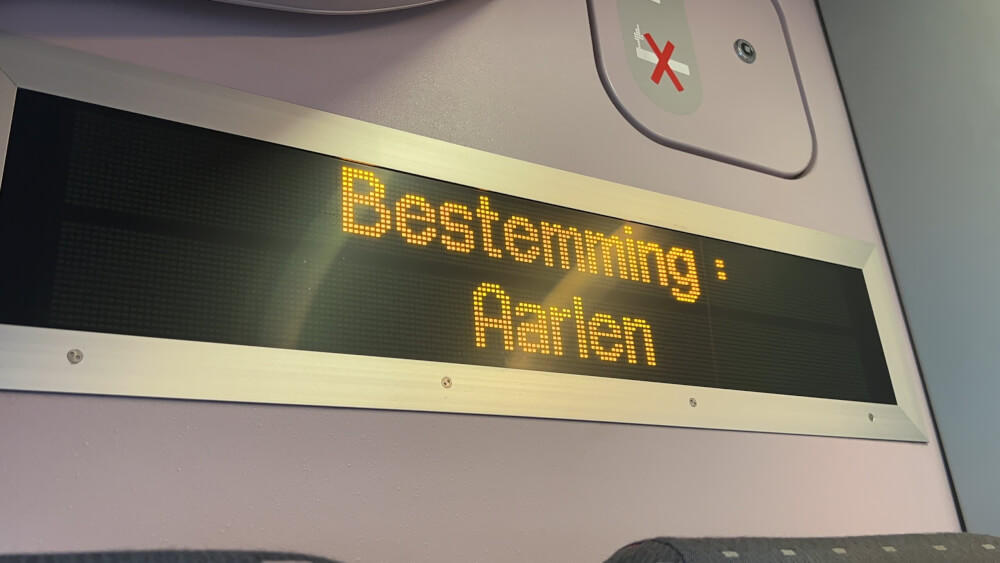 3. Don't spend all your time in Brussels
One of the most fatal mistakes that first time visitors make in Belgium is they only visit Brussels.
Allow me to indulge in some aggressive through-the-screen shoulder shaking. Do not. I repeat… do not. Limit your Belgium trip to just Brussels.
Brussels is a big city with common 'big city' issues to match, from pickpockets and crowds to not-so-desirable areas. While it has a lot of unique museums and attractions to offer those who dig deeper, many first timers (myself included) will find it pretty boring to visit for more than a day or two.
So, I'd recommend adding smaller Belgian cities to your itinerary so that you're better able appreciate the country's charm: Bruges, Ghent and Antwerp are all great picks for 2-3 days, while Dinant and Leuven are great one day wonders.
Of course, there's also plenty of natural beauty in Belgium like around the Ardennes that flies under most tourist radars.
All that to say, if there's one single Belgium tip that stays with you from this post, let it be that there is MUCH more to see in Belgium than Brussels!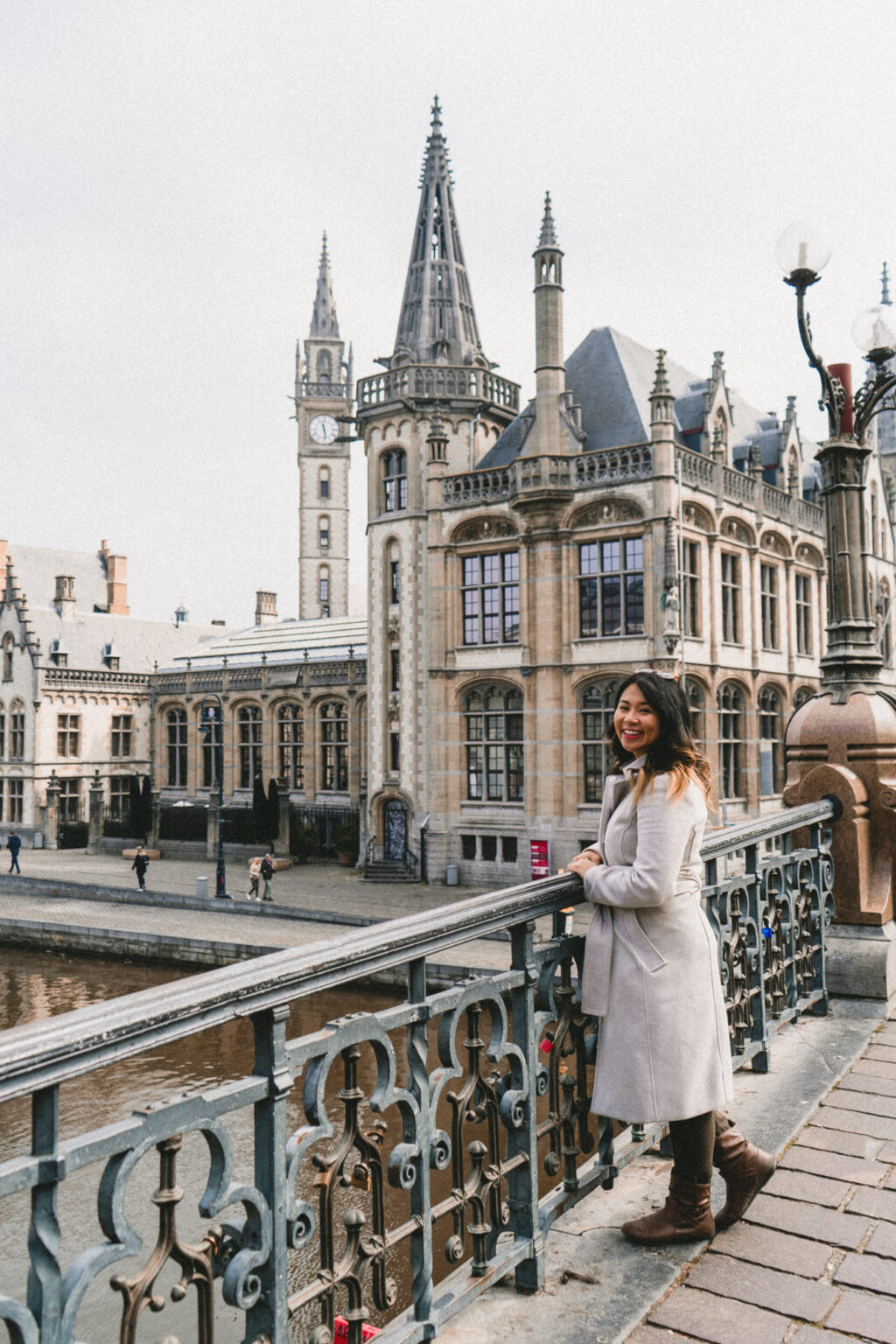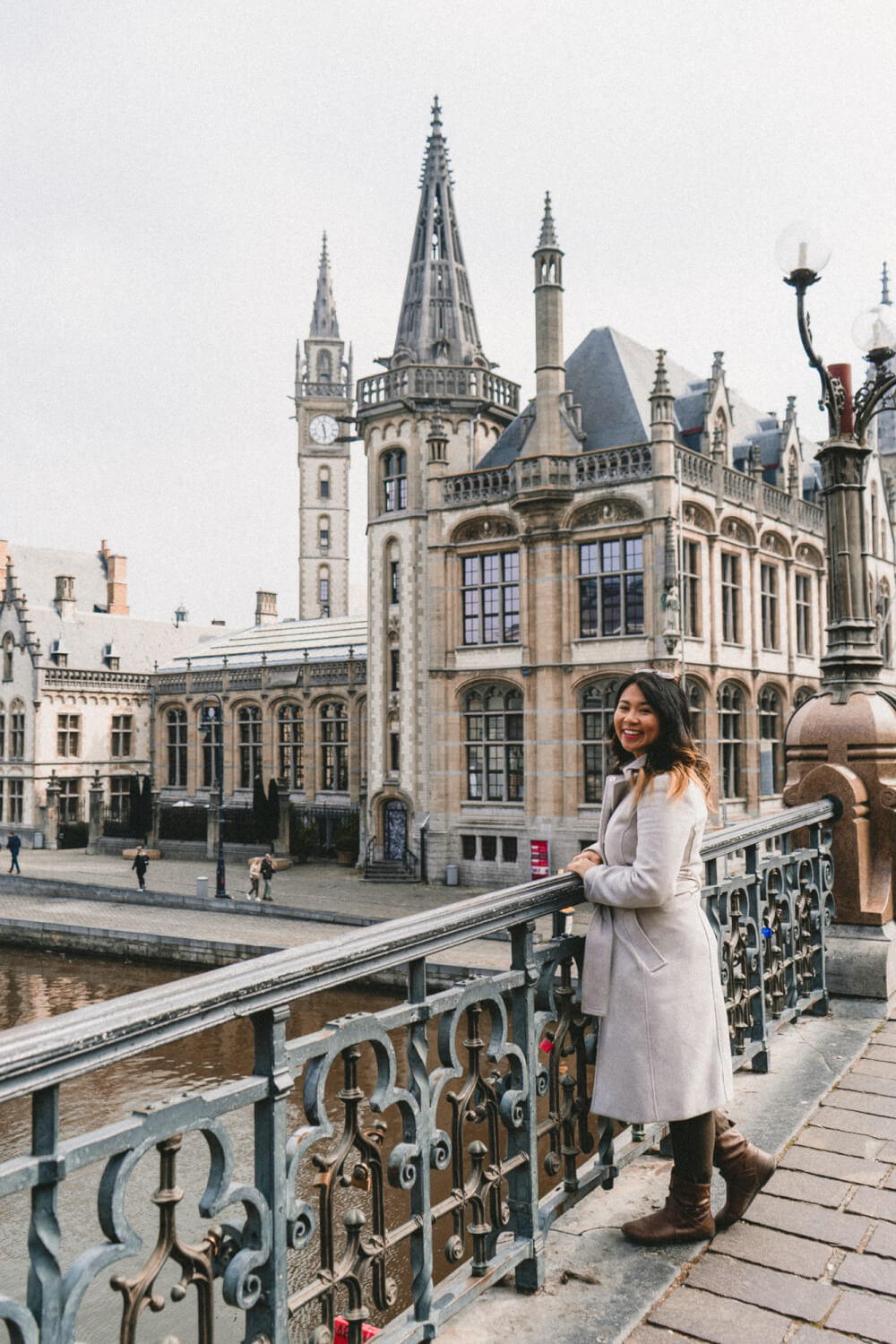 4. That said, if you do go to Brussels, do it properly
Brussels is often named among the most disappointing cities in Europe, and while I did agree with this claim once upon a time, I now find it kind of unfair.
The issue with Brussels (in my opinion) is that most visitors flock to the wrong places. Manneken Pis for instance is often billed as THE must-see attraction of the city, but in reality it's a tiny little statue that takes less than 5 minutes to see.
Instead, where Brussels shines is the many, many unique museums and quieter neighbourhoods more removed from the tourist centre.
I do have a full article with Brussels tips if you want more pointers, so be sure to give that a read and see other mistakes to avoid.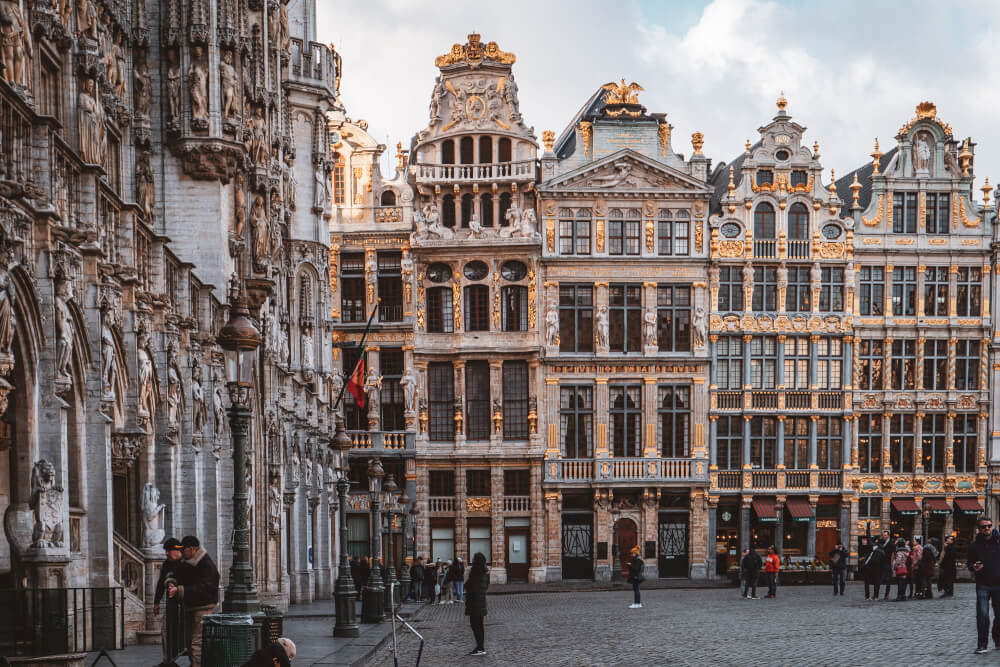 5. Plan your trip for shoulder or off-season
Now in terms of when to visit Belgium, I would recommend going in shoulder season or even off-season, just because a lot of the best places to visit are cities, which are usually enjoyable no matter the weather.
Summer season can get really busy with both international and domestic travellers, so for the least crowded experience, I would avoid the peak summer months from July to August.
Plus, your chocolate won't melt as quickly, so there's that too.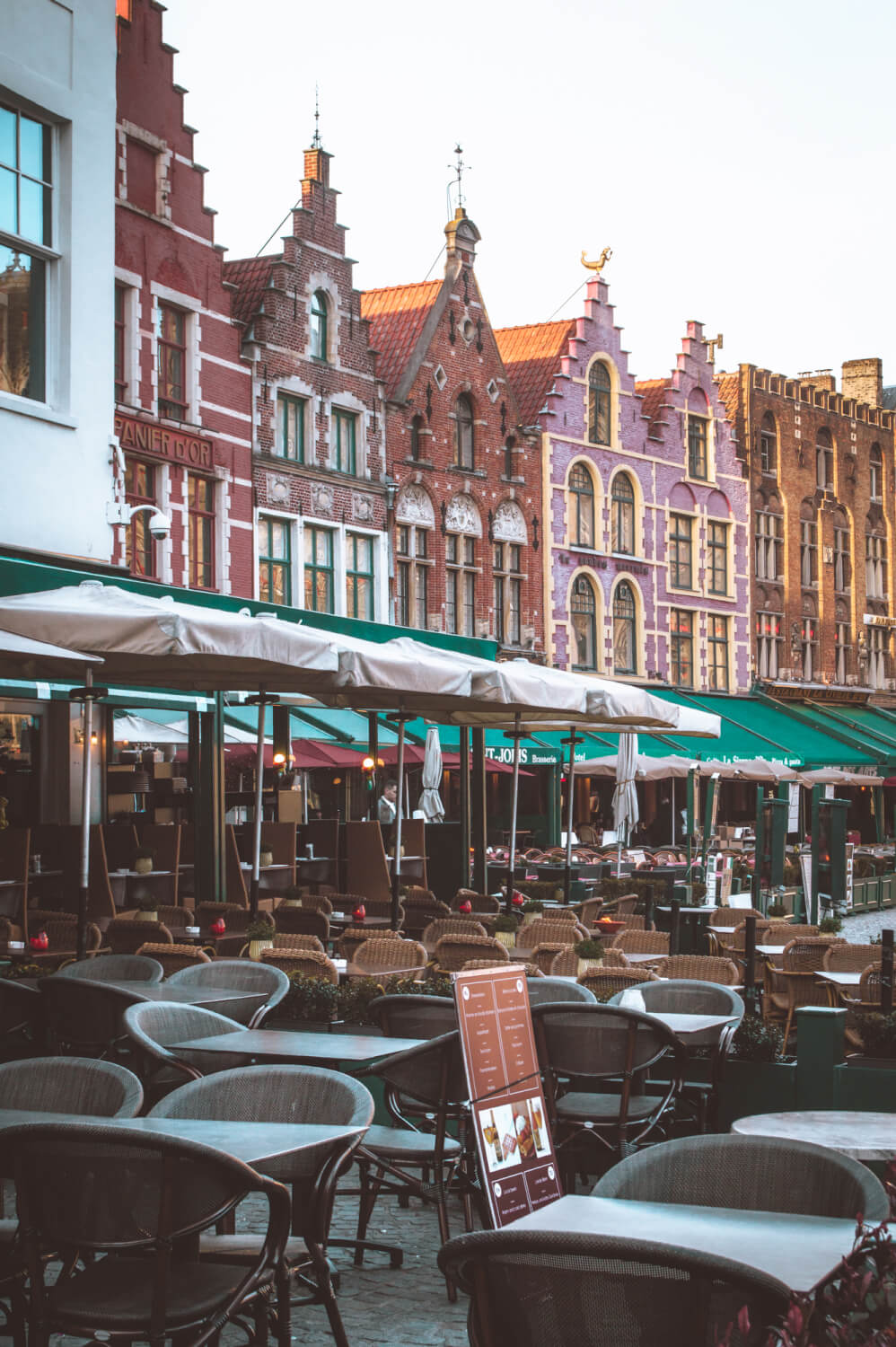 6. Plan your trip for quirky Belgian Festivals
If you're really struggling to decide when to visit Belgium, I'd recommend looking into festivals and folk events to attend.
One of the most amazing things about Belgium is that it has a ton of unique cultural folk celebrations you won't find anywhere else in the world.
There's this one TikTok account I'm obsessed with called @LunaDiscoversBelgium with tons of videos showcasing these, but some of my favourites include:
Giant omelette day in Malmedy: Every year on August 15, they literally make a giant omelette out of 10,000 eggs and dish it up for the public so everyone can have a piece.
St Niklaas Peace Festival: Every year in the first weekend of September, they release hot air balloons in all sorts of unique shapes from the city centre.
Aalst Carnival: An annual three day event in February where they go all out with crazy floats and costumes.
Lastly, it's worth mentioning the Brussels Flower Carpet which takes place every 2 years and covers the main square in a giant carpet made out of flowers. How magical.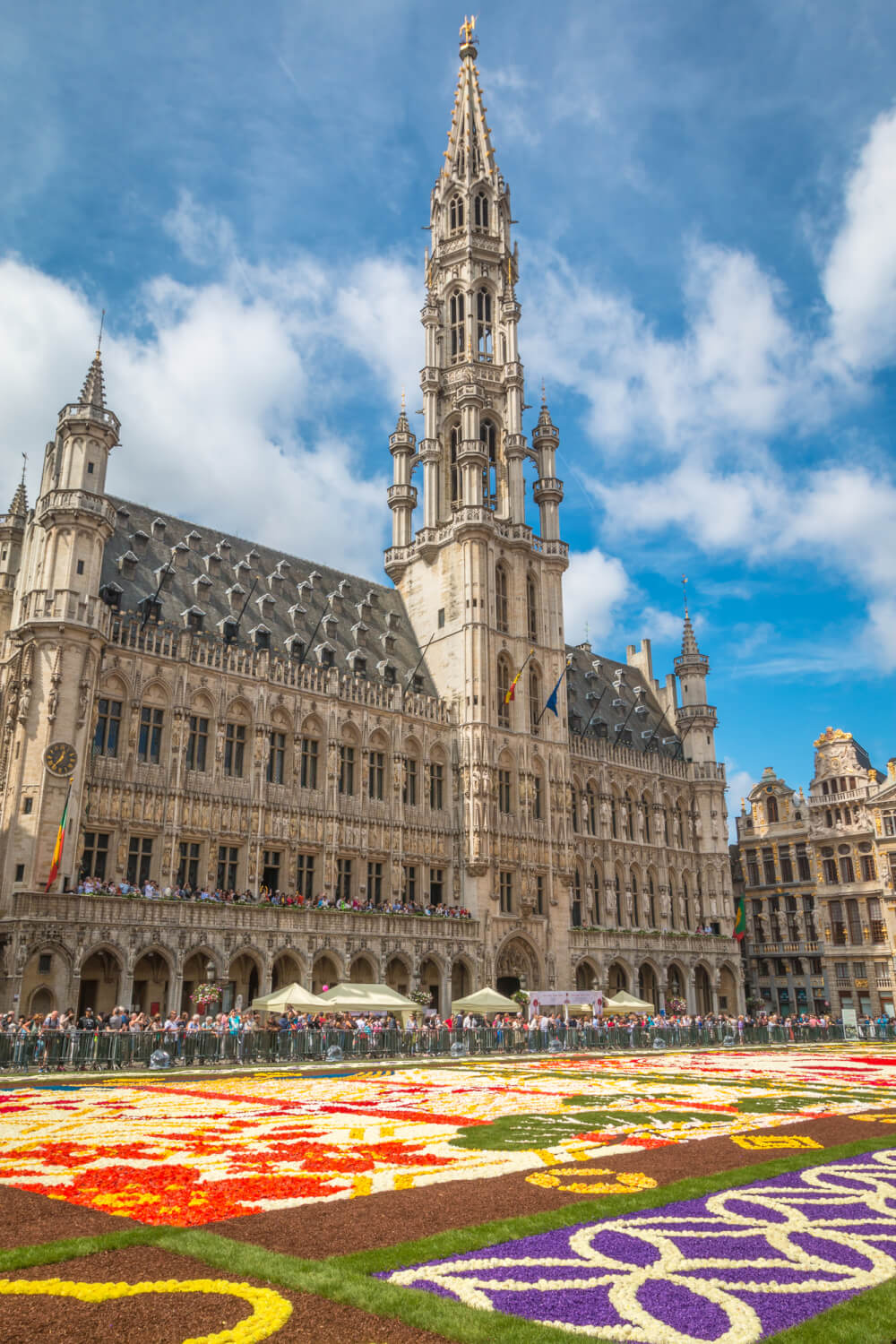 7. Take advantage of Belgium's many train discounts
I'm a huge advocate for travelling around Belgium by train over renting a car for a few different reasons – first off, Belgium is incredibly well connected by train, and second, train travel here is astoundingly affordable, largely thanks to a number of enticing discounts.
Here are some to look out for:
Youth Ticket (Formerly Go Pass 1): A ticket for those under the age of 26 that allows you to buy a single train ticket for €7.10 to any destination in the country. This is way cheaper than paying full-price!
Standard Multi (Rail Pass): Gives you 10 trips to use over the course of a year for €96, and these trips can be transferred to other people in your party, so this can be an easy way to save money if you're travelling in a group. Also available as the Youth Multi (for those under 26) which is even cheaper.
Weekend Ticket: If you plan your day trips or side trips for a weekend, you can actually save 50% off your fare with a weekend ticket, which is valid for return trips that leave after 7pm on Fridays and return before Sunday.
Discovery Tickets: Give you 50% off your return train ticket, so long as you're using it to visit an attraction that's on their list. Similarly, you can use Bravo Tickets which give you 50% off if you're going to one of the concerts or festivals on their list.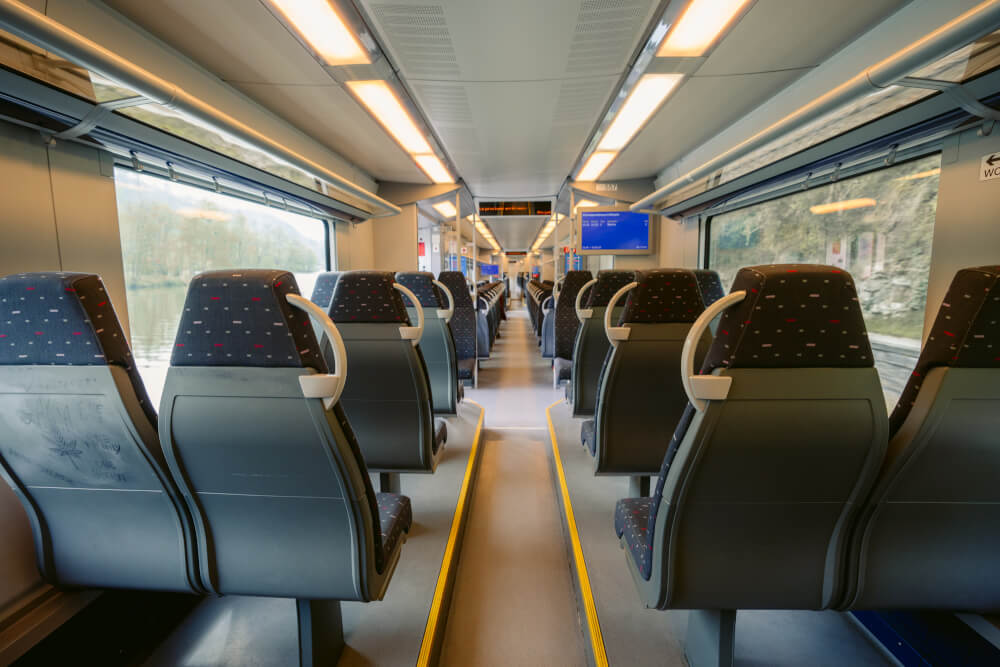 8. Take note of Belgium's most beautiful train stations
Besides the amazing deals, another reason to take the train is simply that some train stations in Belgium are obscenely good looking.
Antwerp station for instance is considered one of the most stunning train stations in the world (can confirm), and Liège also has a cool station that was featured as Xandar in the first Guardians of the Galaxy movie.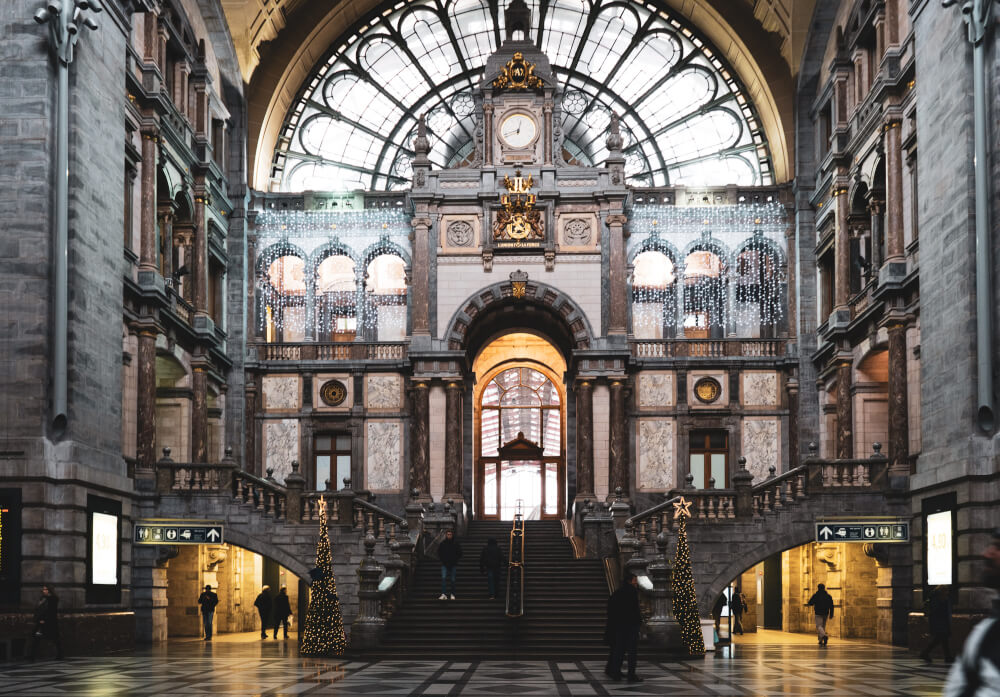 9. Beware that cities have multiple train stations
Of course, don't be fooled by the great deals and beautiful aesthetics – the Belgian train system can have its confusing moments too.
For instance, big cities often have multiple train stations, and if you're not careful, you might get them mixed up (like I sadly have!) and miss your train.
Brussels for instance has three stations: Nord/Noord, Centrale/Centraal and Midi/Zuid, all of which are alternatively known by their French and Flemish names.
Similarly, Antwerp has a Central Station and a South station.
So remember, there's often multiple stations, and you should research which ones are actually the closest to where you need to go.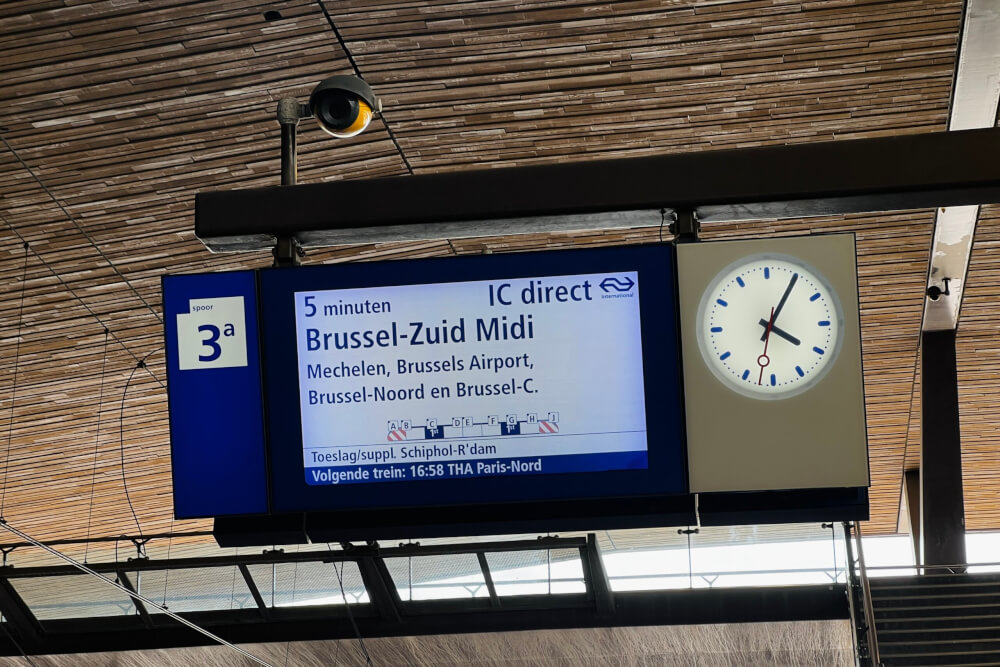 10. Remember: They're Belgian Fries, Not French Fries
Alright, now let's move onto some very important Belgium food and drink tips.
We'll start with one that may save your life, because Belgians take this one seriously. So repeat after me: always always remember that when it comes to fries (AKA Frites), never call them French fries because they are, in fact…… *dramatic pause* Belgian.
The legend goes that it was actually American soldiers during WWI that mistakenly named them French fries, because they didn't realize they were in Belgium and not France. We've gotten a lot more geographically savvy since then, so don't make that mistake!
PS: The defining characteristic of these Belgian fries is they're deep fried twice in animal fat. As such, vegans and vegetarians should know that traditional Belgian fries are not actually vegetarian, although there will almost always be a place where you can find a veggie-friendly option, so be sure to look that up in advance.
PPS: Getting sauce with your fries is non-negotiable. Mayonnaise is a common sauce but most places will have more adventurous options as well, although I'd advise against just getting ketchup because that's boring.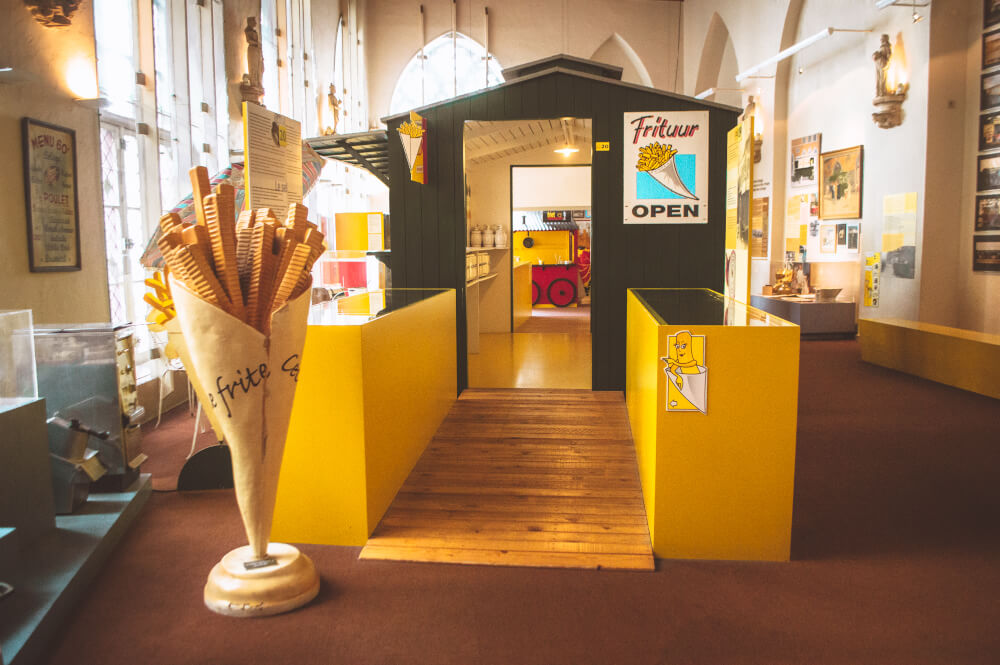 11. DIY your own chocolate tour around Belgium
Now another important Belgium tip? Shovel as much chocolate into your mouth as you possibly can.
Belgian chocolate has a tasty reputation worldwide, and when you're lucky enough to be this close to choco-magic, you have to take advantage.
Now, the cool thing about Belgian chocolate shops is you don't necessarily need to buy a whole box of chocolates – you can literally just get one or two pieces so this is a super fun way to sample chocolate from a bunch of chocolatiers without committing to a box.
NOTE: While going to different cities, be sure to also look for unique chocolate products in each place. Often chocolatiers will do fun chocolates that pay homage to their city in some way, like in Antwerp where there's chocolate diamonds because of their diamond industry, along with severed chocolate hands based on a popular local legend.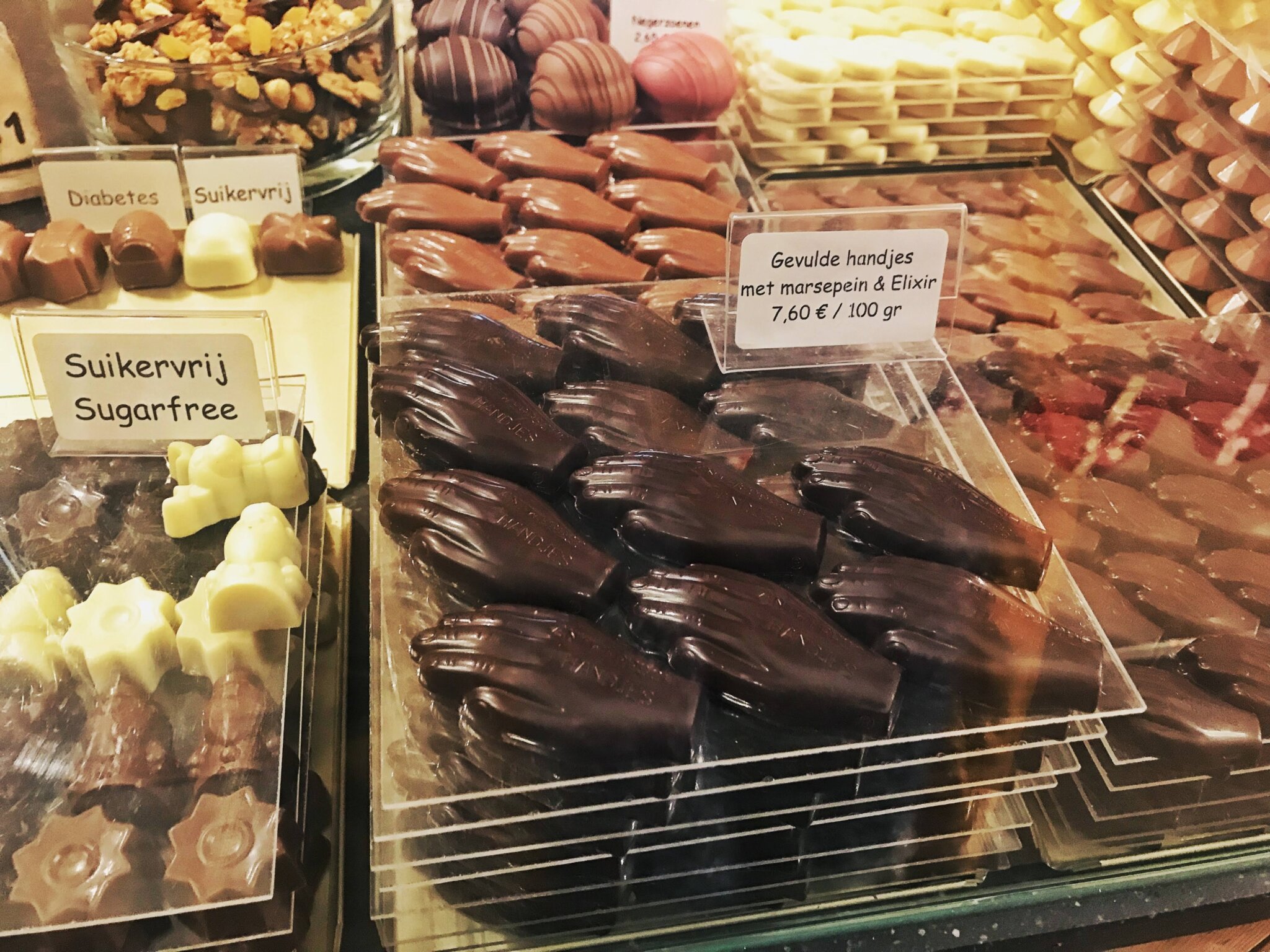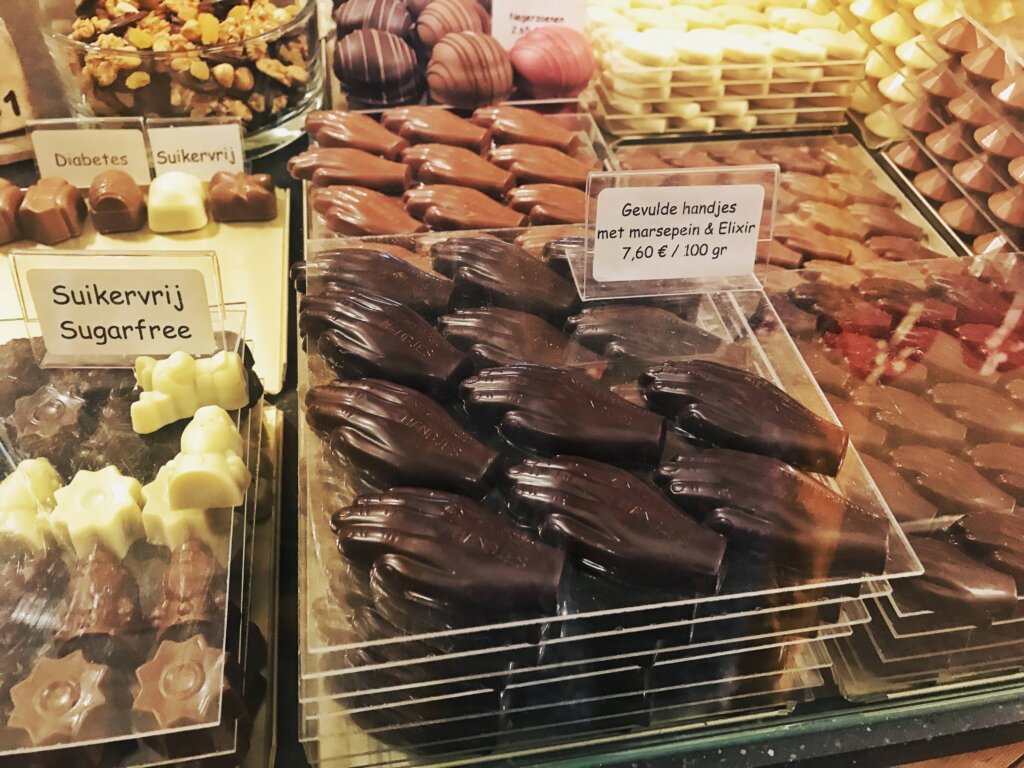 12. Know the difference between waffle types
Next up – waffles! Of course I would dedicate a whole section of Belgium travel tips to waffles. I'm only human.
Now, while I know that waffles seem like an impossible thing to mess up, there are a few important must-knows to ensure you have the BEST possible waffles of your life during your Belgium trip.
So, here's what you need to know: in Belgium, there are two main kinds of waffles:
Brussels style waffle: Rectangular, fluffier waffles usually served with toppings like whipped cream and fruit
Liège style waffle: Round, denser waffles studded with caramelized sugar, best consumed on their own
This is an important distinction because often you'll come across touristy places that entice you with colourful displays of waffles, including Liège waffles topped with tons of fruit, which is a big waste in my opinion because they're so good on their own.
So, if you see a place that sells them like that (usually to attract tourist eyeballs), you can deduce it's probably not the most authentic.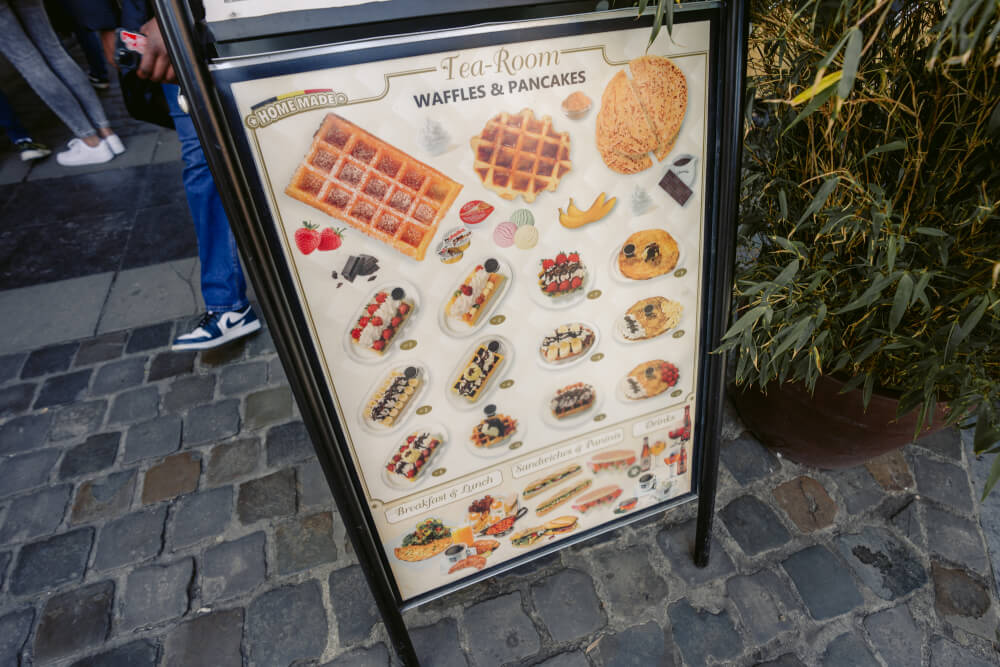 Another red flag is when they have signs like this: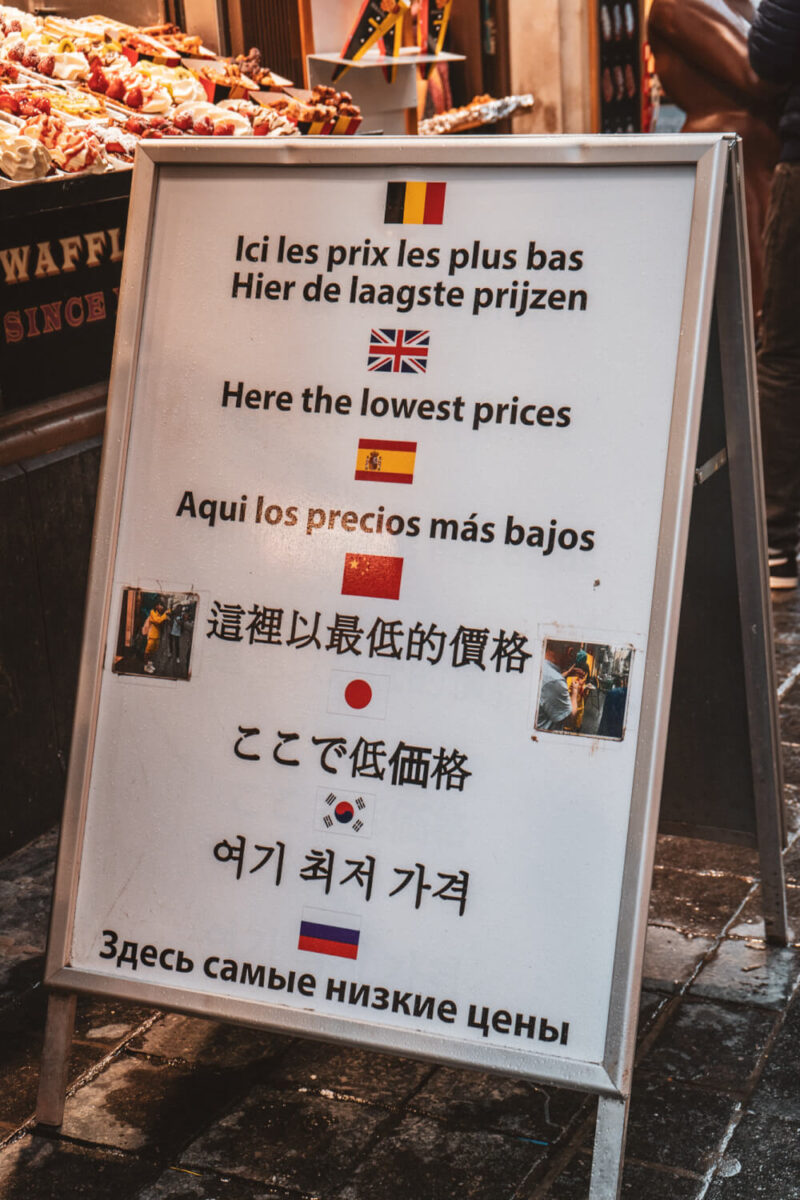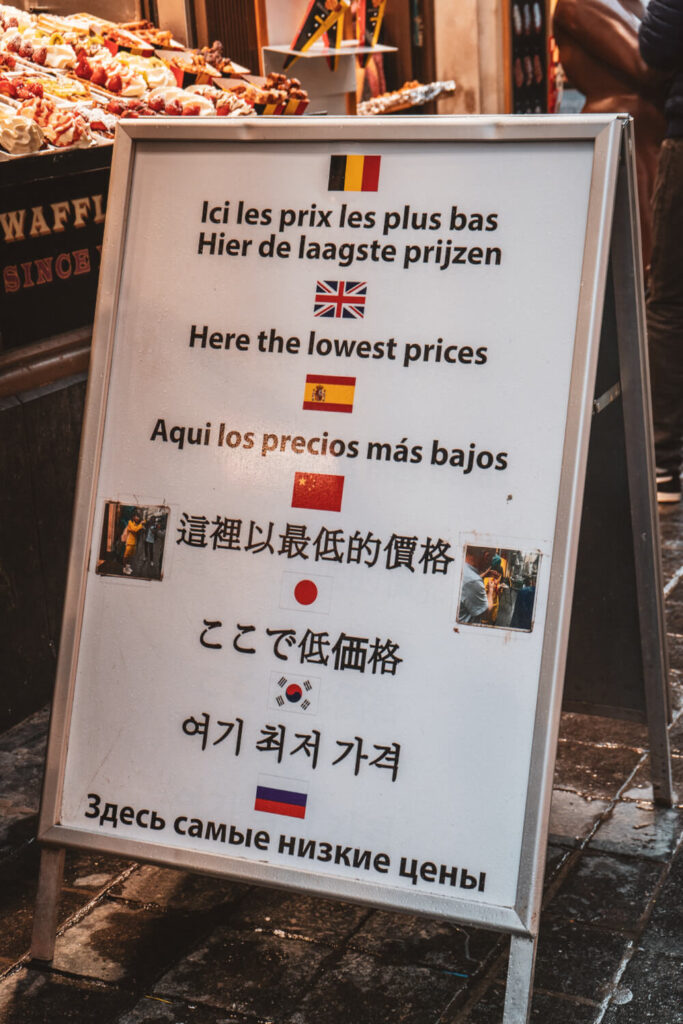 13. Learn the basics of Belgian beer
True story: I used to hate beer until I tried it in Belgium. Beers in this country are unreal, but there's a few things you should know to enjoy them properly.
First – beware that some Belgian beers can be really strong. Stronger than you're used to. Indulge accordingly.
Second, know they take their beers so seriously, they're often served in their own special glass, which I love.
Next, know that Belgian beers are diverse and complex. Unlike Germany where they have a purity law that restricts what ingredients can go in beer, Belgians are always down to experiment, so there's truly a type of beer for everyone, which is what makes beer tasting in Belgium so much fun. That said, if you haven't found one you like yet, don't give up!
Lastly, I would advise prioritizing beers you've never heard of. While it's tempting to go for the big name Belgian beers you already know (e.g. Stella Artois or Leffe) during your trip, the most exciting thing about being in Belgium is you have access to all these unique beers you don't have back home… so be sure to experiment a bit!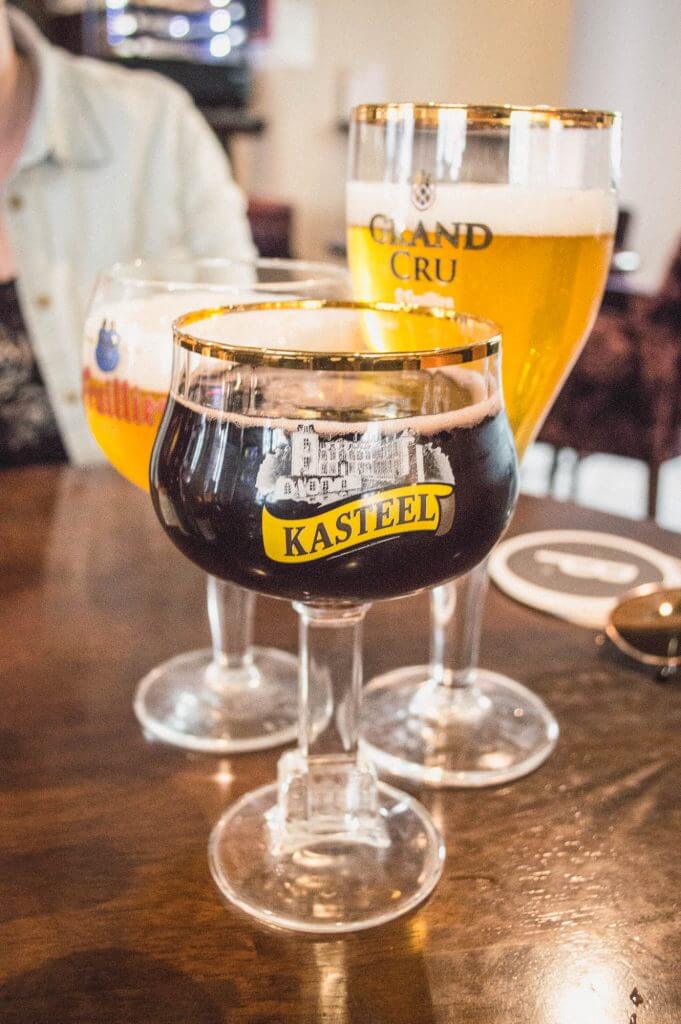 14. Give regional Belgian dishes a try
And of course, while Belgium is well known around the world for its signature snack foods and beer, we need to give a shoutout to other Belgian dishes as well.
Belgian food done right is comforting, hearty, and irritatingly delicious.
Here are a few of my favourites dishes:
Vol au vent: A creamy meat stew served in a crispy pastry
Carbonnade Flamande: A rich beef stew made with beer
Moules-frites: Mussels with fries, another popular (and self-explanatory) treat consisting of shell-on mussels served in a tasty broth, alongside crispy fries. Plus if you play your cards right you can say you had mussels in Brussels!
Boulets à la Liégeoise: Juicy meatballs in a sweet/savoury sauce, served with a hearty helping of Belgian fries.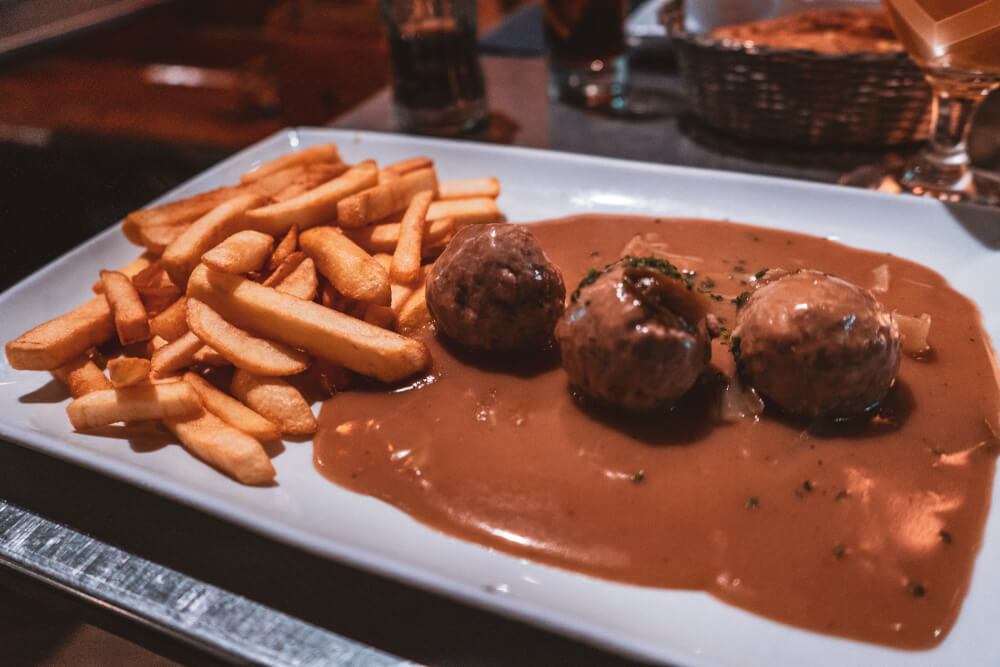 15. Carry coins for the bathroom
Another important Belgium travel tip involves public toilets.
Public bathrooms in Belgium are quite rare to be honest, and they usually require a small payment of 50 cents to a euro.
According to this one very angry Reddit thread, you sometimes even need to pay for the toilets at movie theatres (?!??!)
… So, all that said, be sure to have some coins on you so you don't get caught out.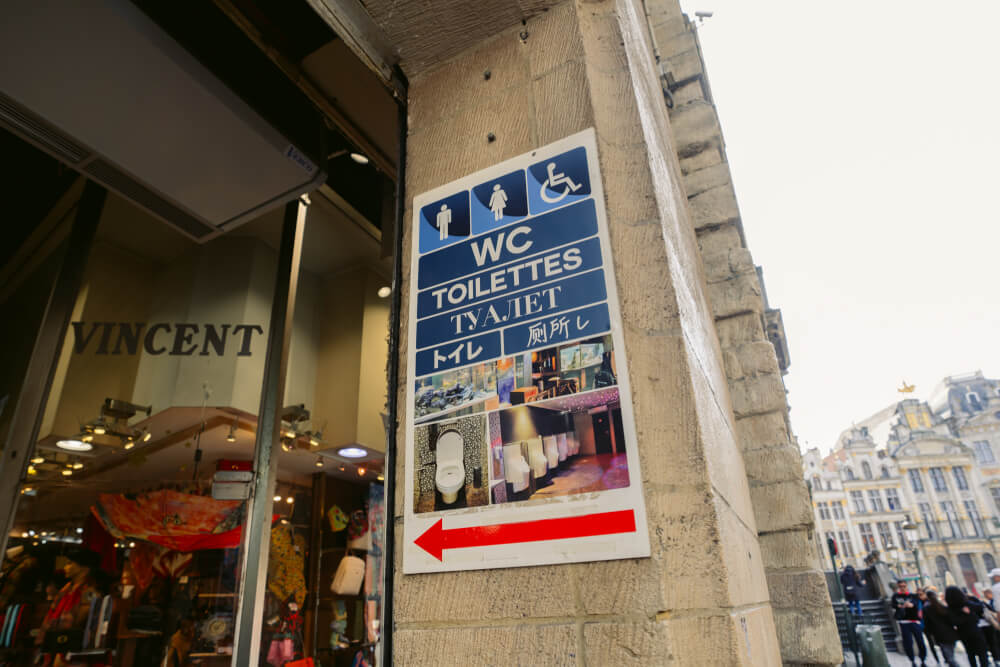 16. Be sure to also have at least a 1 euro coin too for museum lockers
I noticed in Brussels especially, a lot of the museums there were really strict about me bringing a regular school-sized backpack in, and said I had to leave it in a locker.
Most of these lockers require a one euro deposit that you get back, so just make sure you have that coin on you.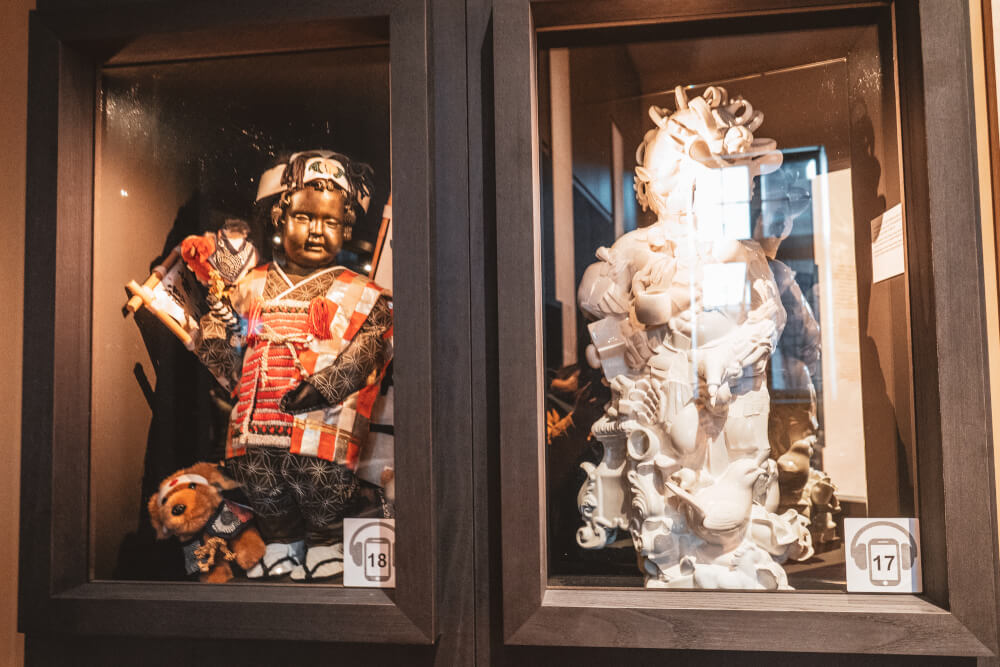 17. Look out for museum free days
One of the best ways to save money in Belgium is by scoping out free days in advance for major museums.
In Brussels for example there's a lot museums free on the first Wednesday and first Sunday each month.
Antwerp has a similar thing for the last Wednesday of the month.
Liège also has some free museums on the first Sunday.
So if you're looking to save some money, be sure to look into whether your destinations have these deals.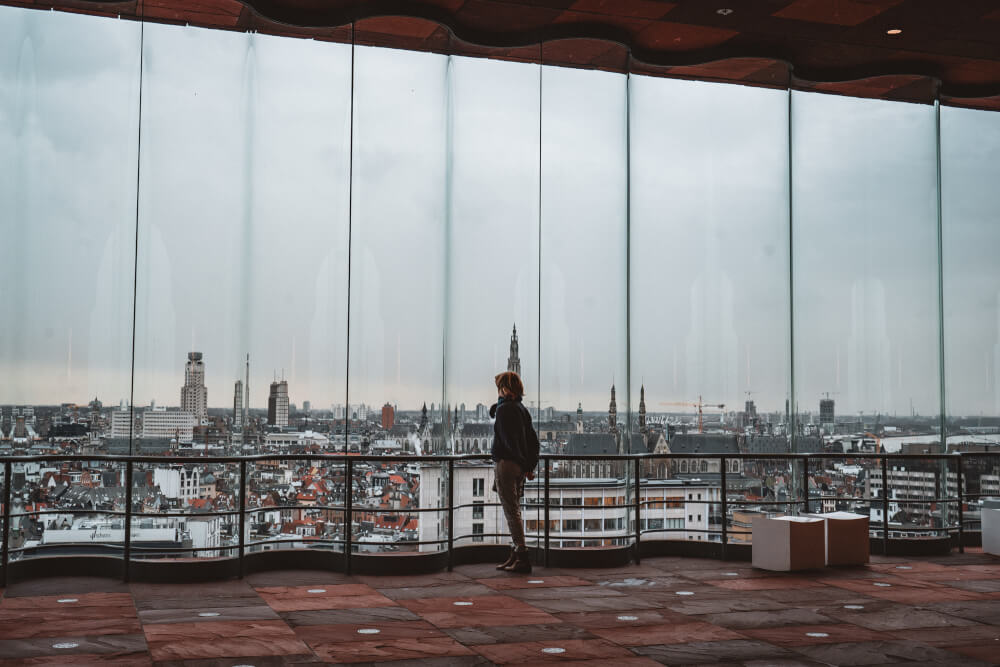 18. Save money on attractions by purchasing attraction cards or city passes
And if you can't time your visit to coincide with free museum days, another great way to save big on attractions in Belgium is by purchasing attraction cards that give you access to multiple attractions for one set price.
Now, these are usually only worth it if you plan to visit a LOT of paid attractions, but I do think in museum-heavy cities like Brussels, it's almost always worth it if you plan to see a lot.
I've personally used the Brussels card before and found it to be excellent value. If you're big into museums like I am, then definitely look into it.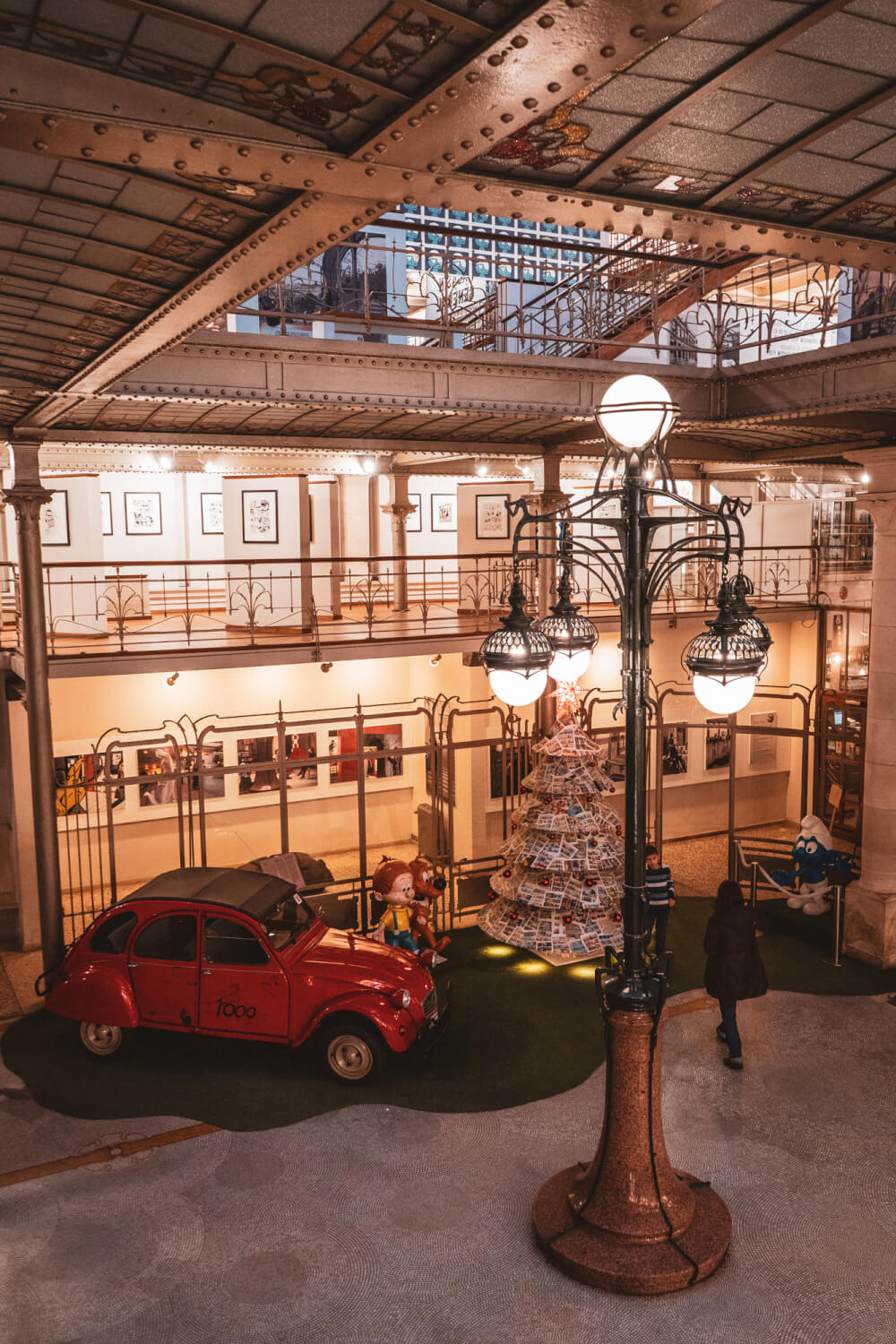 19. Be wary of Google Maps opening hours
Now ahh, for one of the more frustrating quirks from my Belgium travels.
It may just be bad luck, but on most of my trips in Belgium, I've encountered inaccurate hours listed on Google Maps and pretty much once a trip I would show up somewhere just to find it unexpectedly closed.
So, be sure to check on official websites whenever possible rather than just relying on Google Maps for hours.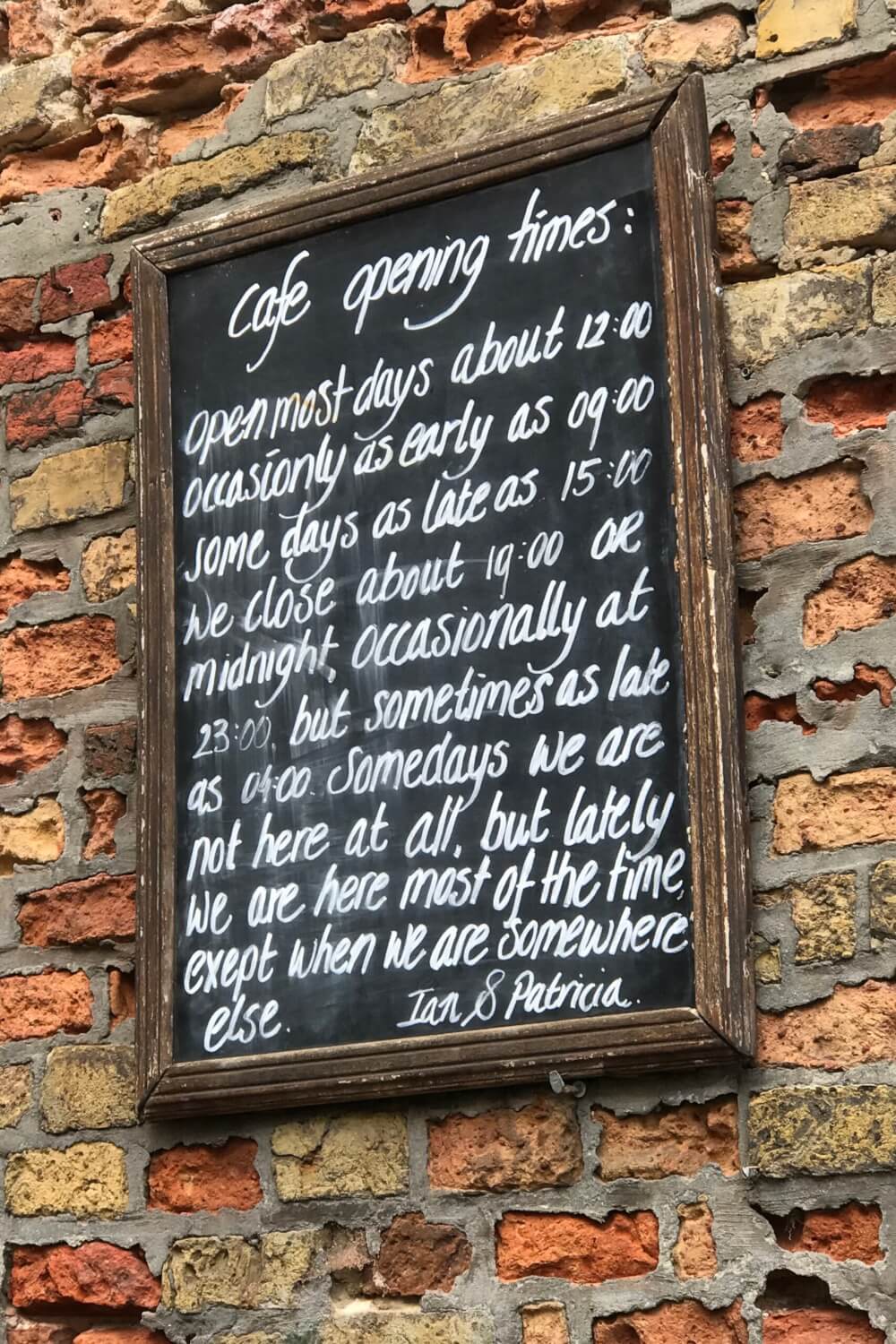 20. Beware of bikes & bike lanes
Much like in the neighbouring Netherlands, Belgians travel a lot by bike.
This therefore means many bike lanes, and (if you're a clumsy, inattentive tourist like me) many opportunities to get run over by an angry Belgian on a bike.
So, while you're walking, just take note of your surroundings and make sure you're not accidentally walking in a bike lane. It happens way more often than you think.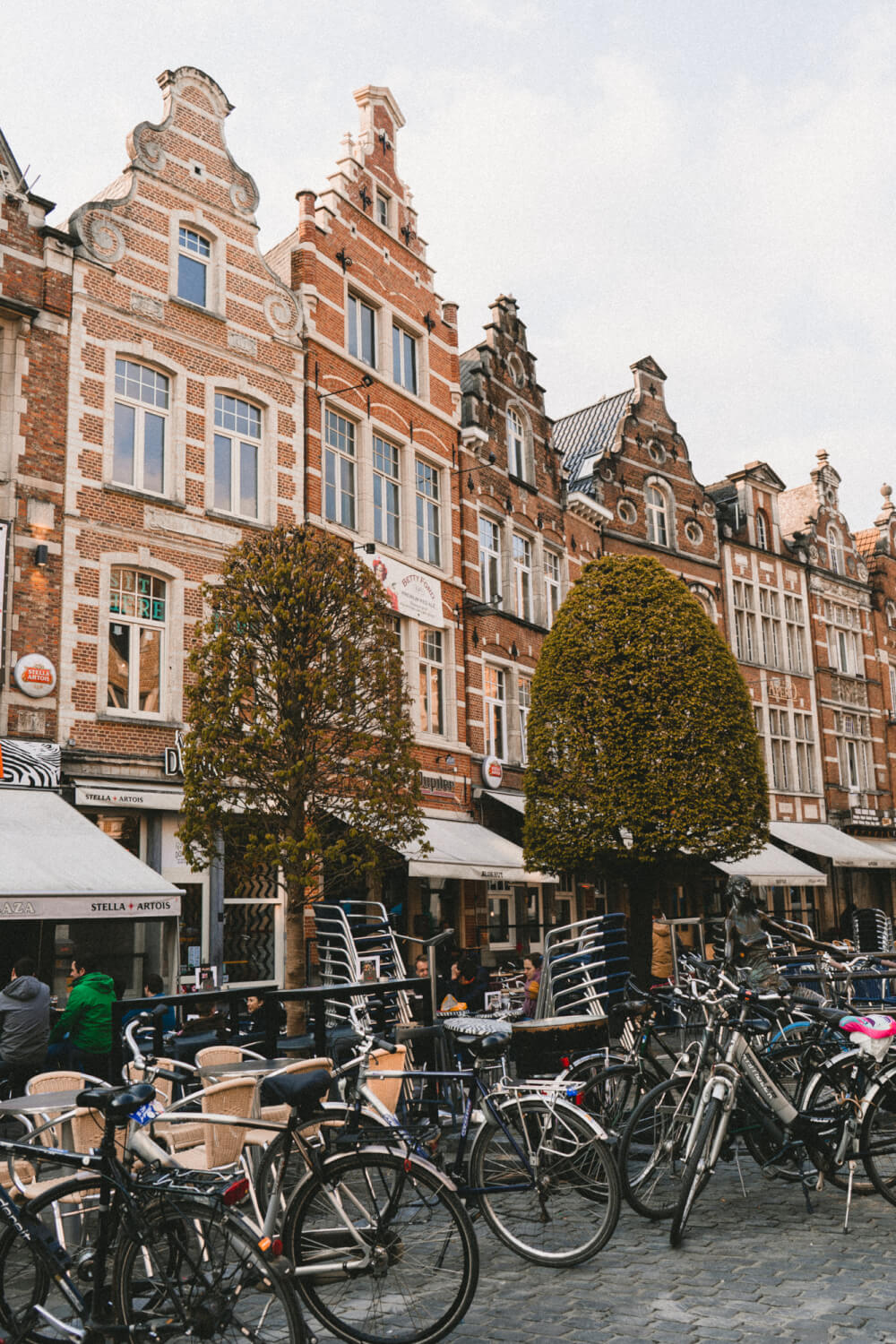 21. Pack a rain/windproof jacket
Belgian weather is notoriously moody, so no matter when you visit, I would advise packing a light rain jacket with a hood, just to ensure you have something in case the weather unexpectedly turns (which it often does).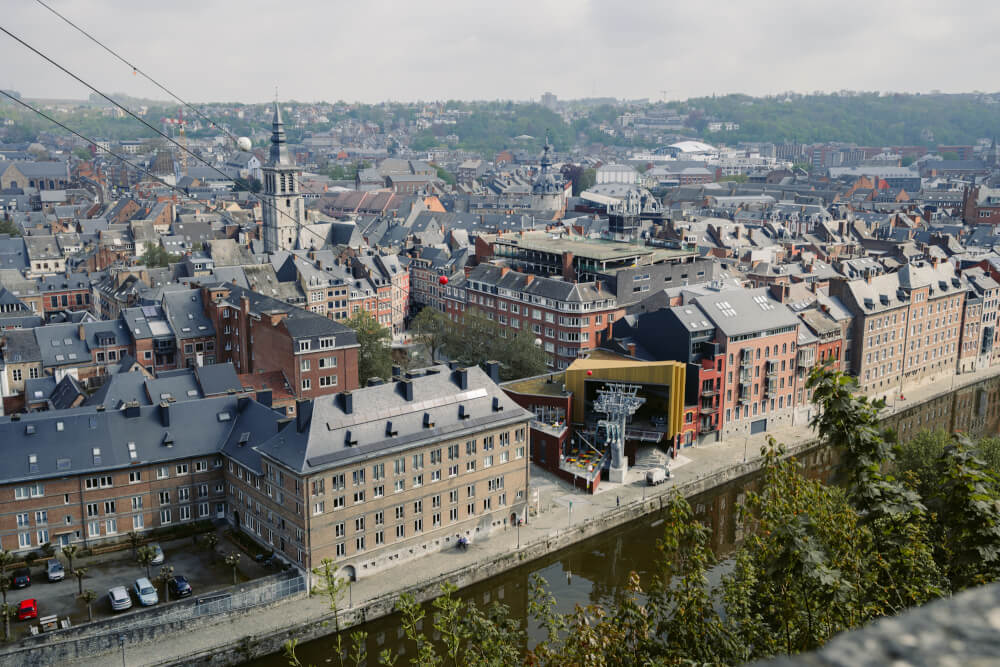 22. Prepare for Belgian humour
Lastly, I have to say that Belgians have a quirky and unique sense of humour. The fact that a tiny statue of a peeing child is their #1 tourist attraction is a testament to that. As are the accompanying statues of a peeing dog and girl, as well as the country's giant intestine shaped hotel.
All that to say, come to Belgium for the beer, the waffles and the fries, but stay for the weird quirky stories and jokes.
The amount of times I've come across obscure lore while researching Belgian attractions is numerous, and it always makes visiting places a lot more fun.
Here are a few of my favourites: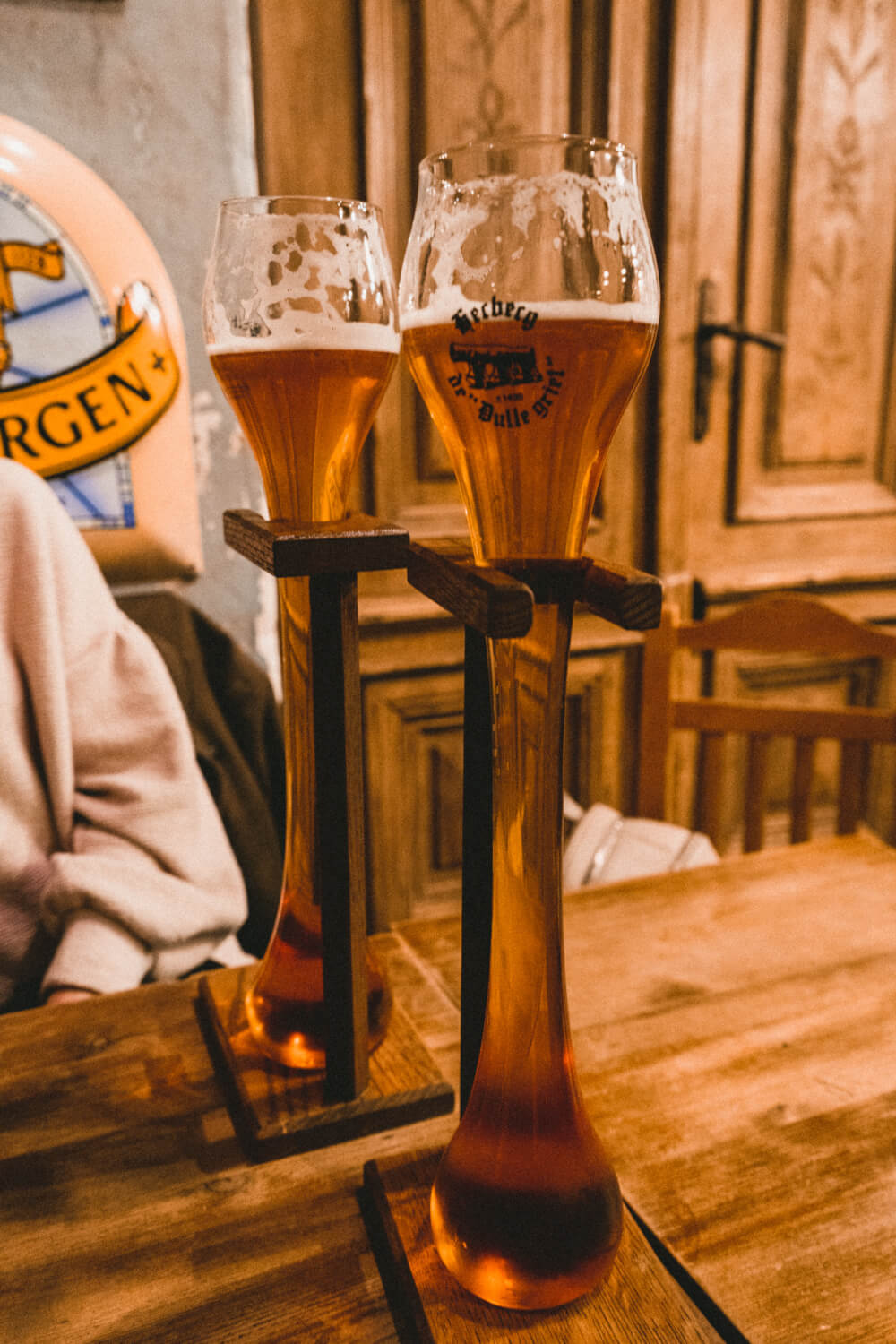 I hope this list of Belgium Travel Tips was helpful!
Quite frankly, if you made it this far, you deserve some kind of medal! This was a VERY long list of tips for Belgium, but if you have any more questions, let me know in the comments.
My Go-To Travel Favourites: