*FYI - this post may contain affiliate links, which means we earn a commission at no extra cost to you if you purchase from them. Also, as an Amazon Associate I earn from qualifying purchases. Check out our Privacy Policy and Disclosure. for more info.
If there's one European destination that I dream most about returning to, it's Malta.
This glorious sun-drenched movie set is filled with historic monuments, mouthwatering food, and a unique culture you won't find anywhere else in the world. It is (in my mind) one of the most underrated tourist destinations in Europe, especially for overseas visitors.
… but you have to do it properly!
First time visitors to Malta often fall into the same traps and make the same mistakes, so I'm here today to list them all out to ensure you have all the Malta travel tips you need to have the trip of a lifetime.
So, keep scrolling for all my most important Malta must-knows (from basics to weirdly specific tips on saving money).
1. Understand that Malta is an archipelago
We'll start with the most basic of basics: for those new to this wonderland of a country, Malta is an archipelago floating blissfully between Sicily and the Northern Coast of Africa, with its three inhabited islands being Malta, Gozo and Comino.
Depending on how much time they have, most first time visitors will stick to Malta, although visits to Gozo and Comino are popular picks as well thanks to the ease of travel between islands.
So, just know that if you do plan on covering the country of Malta properly, prepare for a few breezy boat rides.
2. Plan your trip for a minimum of four days
Now, onto the next big question: how long should you spend in Malta?
Well, if you want to break my heart, do Malta in a weekend.
But if you want to make me a proud travel mom, plan your trip for at least four days.
Malta may be a tiny country when compared to some others, but it's packed with impressive sights, so I would recommend coming for a minimum of four days if you want to get a good feel for the main must-dos and possibly venture out to Gozo and Comino as well.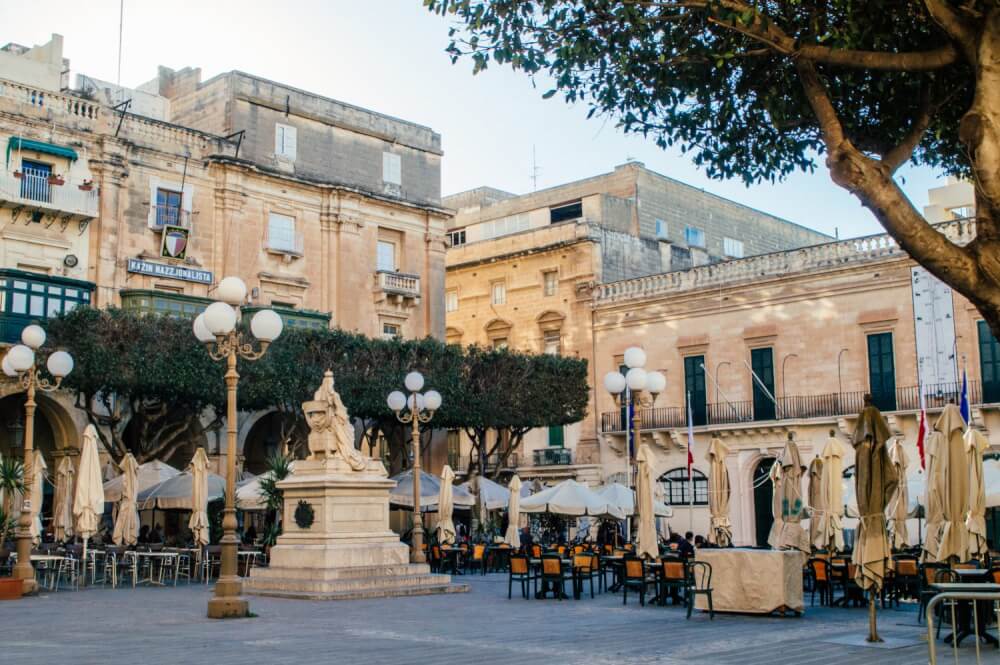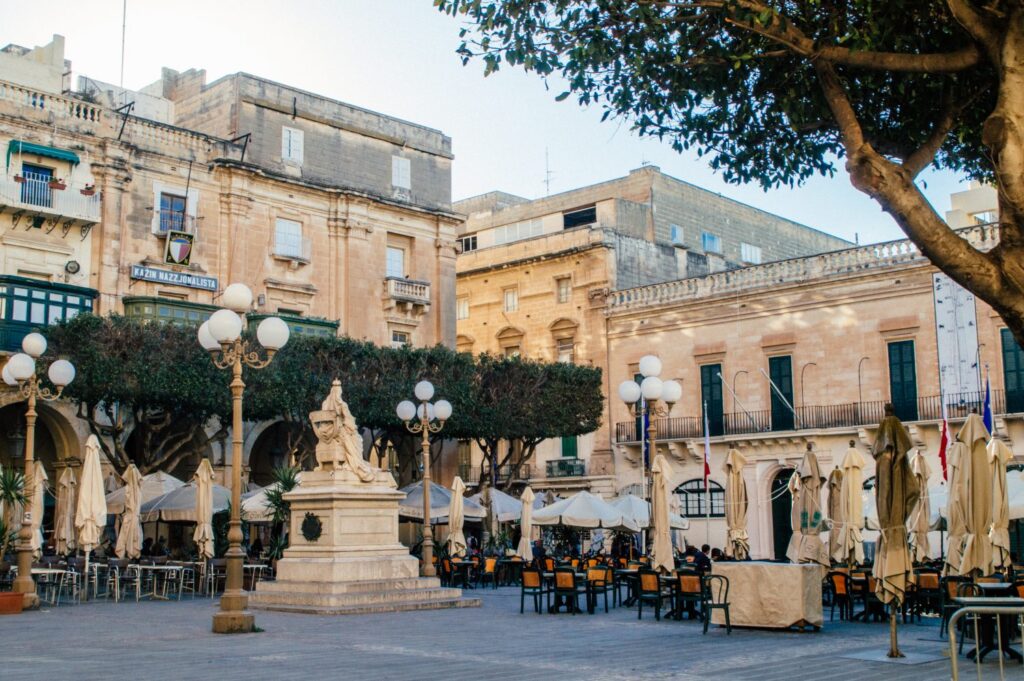 3. Spend more than just a day in Gozo
Now, onto another important Malta travel planning tip: if you plan to Gozo, I implore you to go for more than just a day!
A lot of people, myself included, do Gozo as a day trip, but I would personally stay at least a night there if possible, because that island is absolutely magical and has plenty of sights to fill two days or more.
… When I eventually get back there some day, I might even base myself in Gozo for the trip to explore it further. Yes, it's that lovely.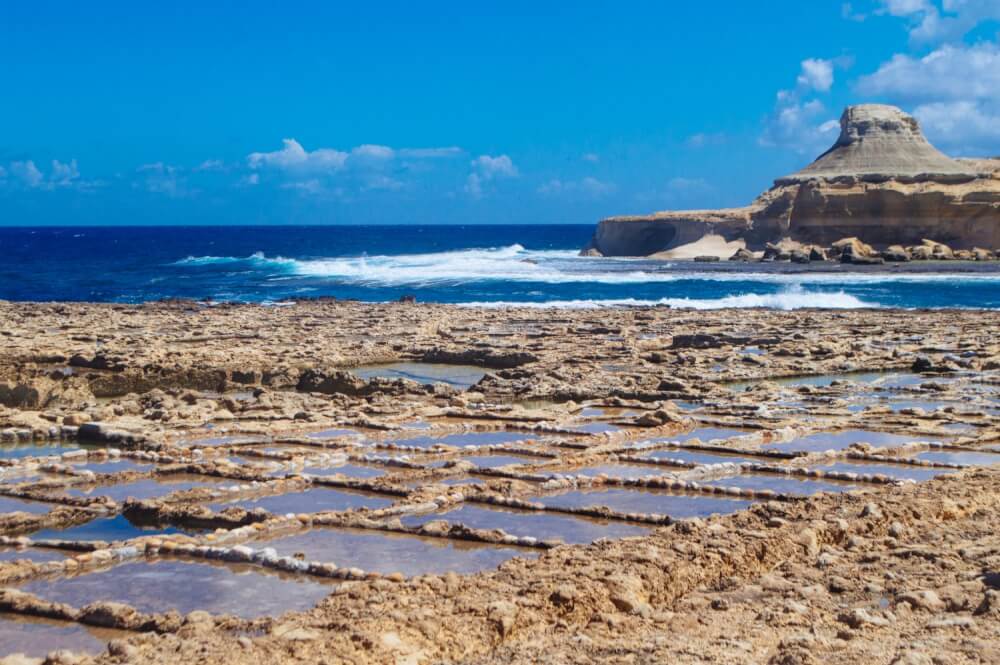 4. Learn some basic Maltese, although English is widely spoken
Now some good news for English speakers: English happens to be one of the official languages of Malta so you'll have zero trouble getting by with English. Most locals (especially in tourist areas) do speak it well.
But as usual, I do think it's nice to learn at least a few basics in the local language whenever you can, plus in Maltese it's pretty simple, so here are a few phrases to commit to memory:
Grazzi: Thank You
Bonju: Good morning
Bonswa: Good evening
Waranofs in-har it-tajjeb: Good afternoon (maybe avoid greeting people in the afternoon)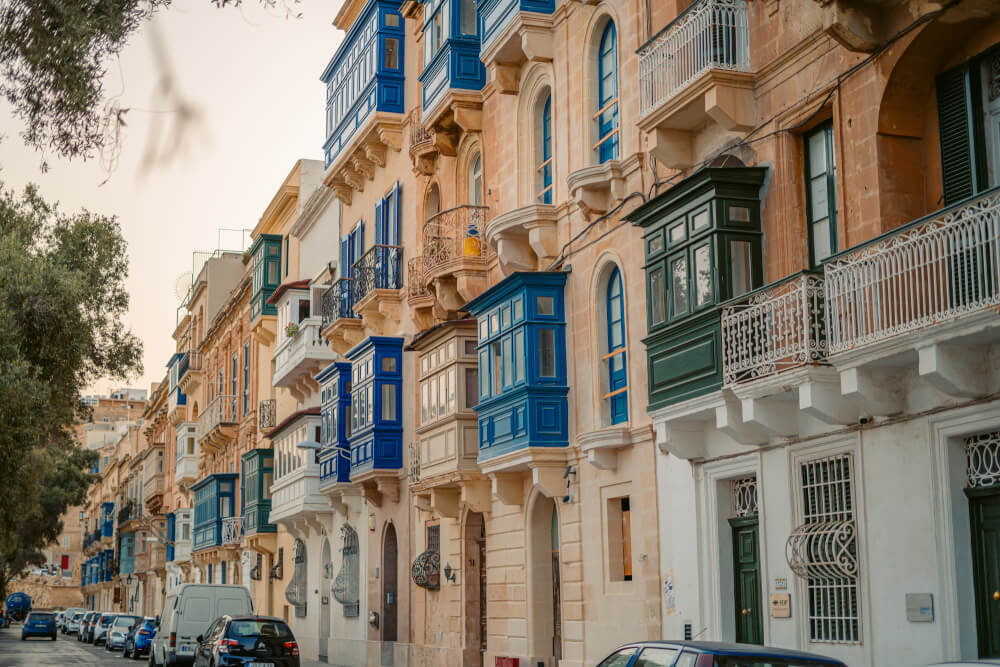 5. Prices are highest in Valletta, so consider staying in other areas
Another money-saving tip for Malta is to consider staying outside of the capital (Valletta) which is where prices will be highest.
Since Malta is so compact, staying somewhere outside Valletta is barely any bother, plus it can also be quieter and less crowded, depending on where you go.
Some options still close to Valletta include…
The Three Cities – Located just across the water from Valletta, so you can just hop on a fun 10 minute ferry to get across
Sliema – Great views of Valletta and lots of fun bars/restaurants (although getting increasingly pricey)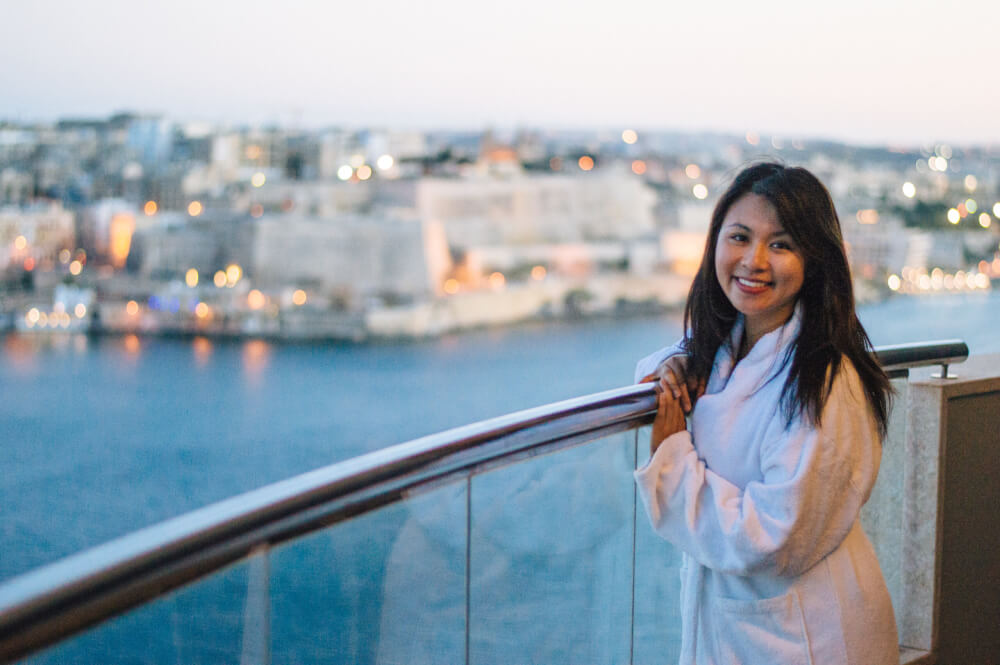 6. Consider visiting in the Spring or Fall
In terms of the best time to go, Malta is commonly known as a beachy 'tan like a walrus on the beach' type of place, hence huge crowds in the summer time.
BUT honestly, if you're like me and want to visit Malta more for its cultural and historical sights, then going in the Spring is definitely a better idea. Summer temperatures in Malta make sightseeing a daunting task, and if you'd rather not be a slippery sweat stick during your trip, then look to avoid July and August.
My very first trip to Malta was in April, and the temperatures were absolutely perfect. I've heard Fall can be a good time to visit as well, although conditions tend to be a bit rainier.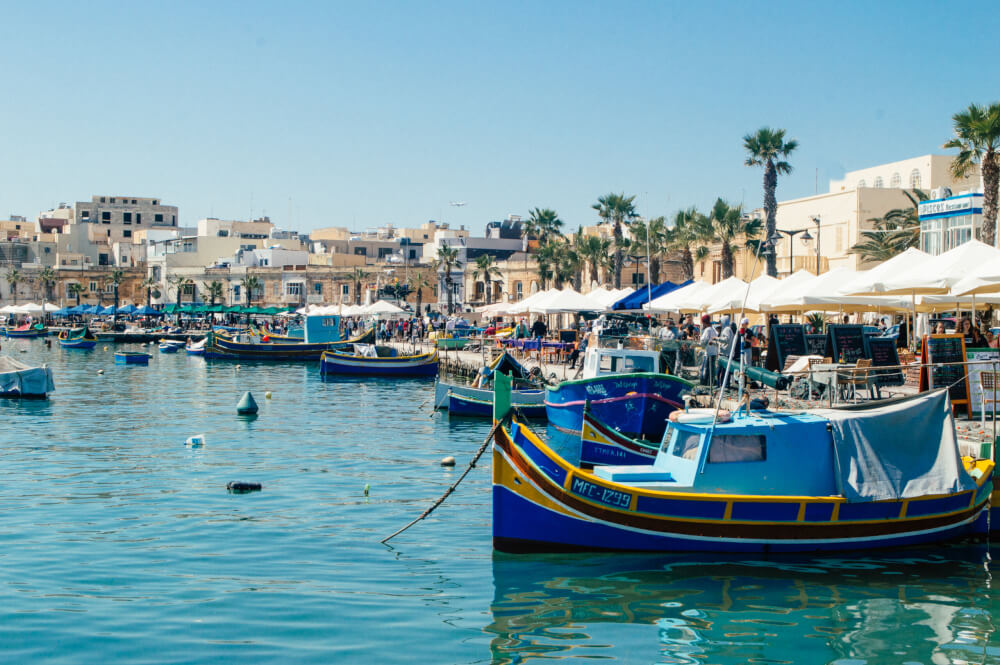 7. In the summer, explore early in the morning to avoid crowds/heat
That said, if you do visit Malta in the summer, one tip I have is to get up really early to explore just after sunrise because this is when you'll get the least crowds and more tolerable temperatures.
Especially in Valletta, there's not many places with shade so it gets hot and sticky frighteningly quick.
Then, you can spend the hot afternoons taking a dip in the sea or hiding somewhere with air conditioning. Oh the possibilities!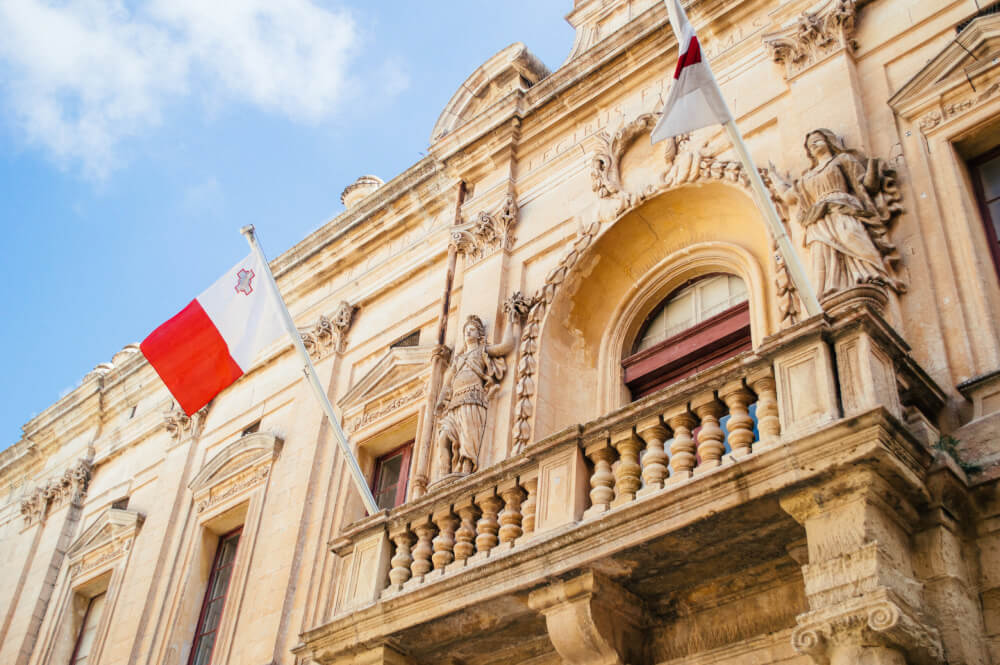 8. Look out for festas and festivals
If you need some help deciding when to visit Malta, it may be worth looking into their festival calendar.
Malta has tons of amazing festivals and festas (religious celebrations) throughout the year, during which the streets are really beautifully decorated and lively.
Visit Malta during one of these special events and you're likely to encounter fireworks, bands, and processions. Luckily, with over 60 festas on the calendar each year, odds are good that you may run into one.
If not, there are also tons of other fun events throughout the year. During my trips, I've experienced a wine festival, a Freedom Day Regatta, and fireworks! Are you seeing why I'm so obsessed with this country now?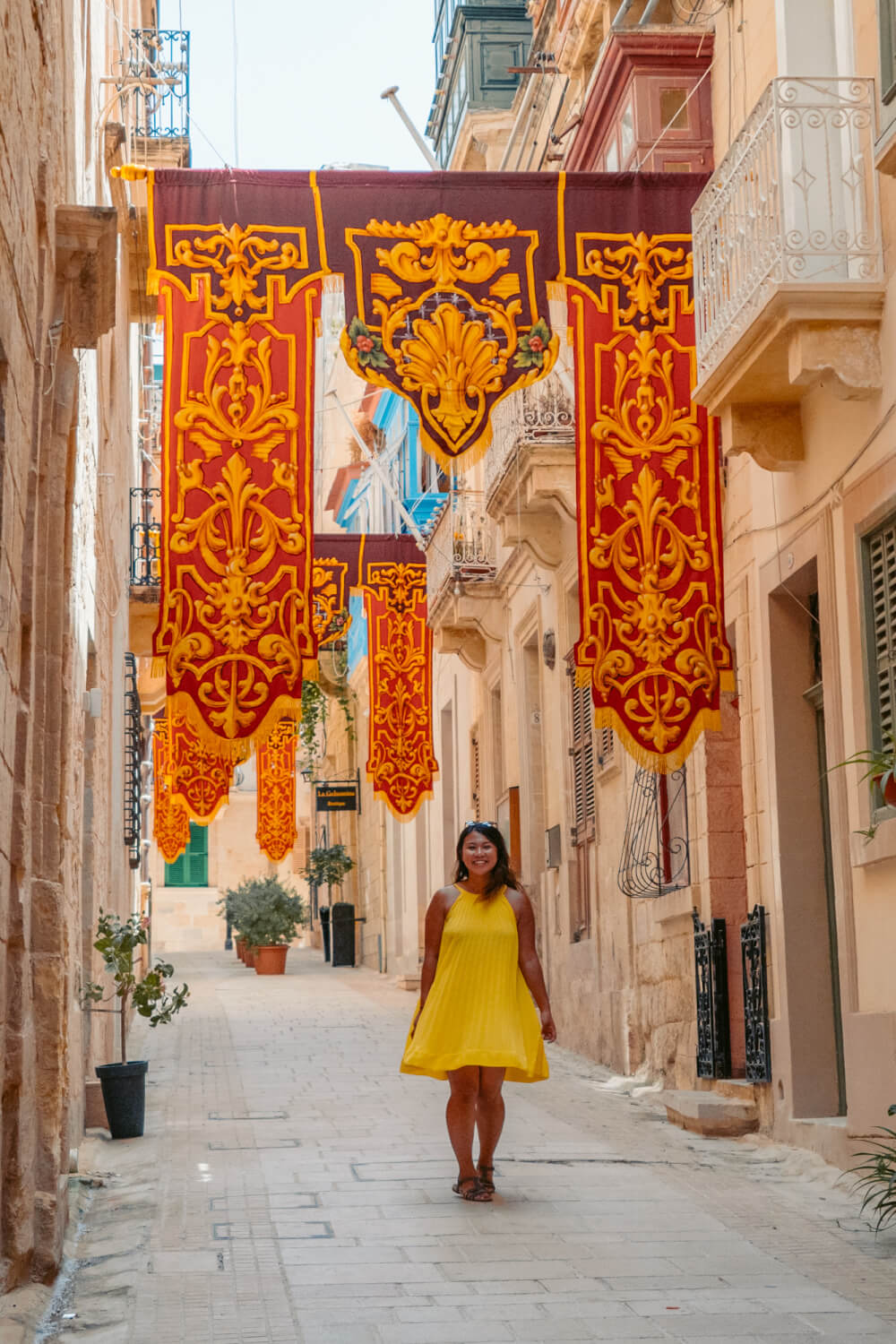 9. Read up on Maltese history before your trip
Another important Malta tip I have for you is to do a bit of research before your trip about the country's history.
As I mentioned in the introduction, Malta has a really unique culture that you won't find elsewhere in the world. A large factor in this is the country's turbulent and lengthy history, which helps contextualize a lot of the sights you'll see, so learning a bit in advance can be really helpful.
For instance, did you know that there are some temples on this island that predate the Pyramids of Giza by 1000 years?
Or that up until 1964, it was consistently under the rule of different groups? The reason Malta is unlike any place in the world is because the country we see today was formed under the combined influence of the Carthaginians, the Romans, the Byzantines, the Arabs, the French and the English.
… so yes, Malta is as interesting as it is pretty – be sure to read up on it to make the most of your trip!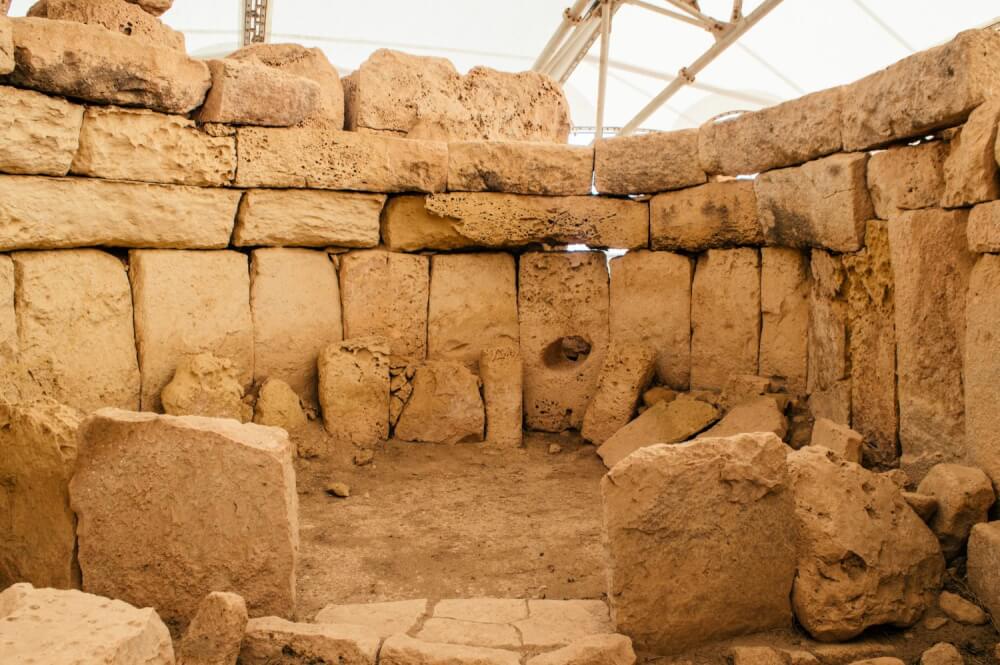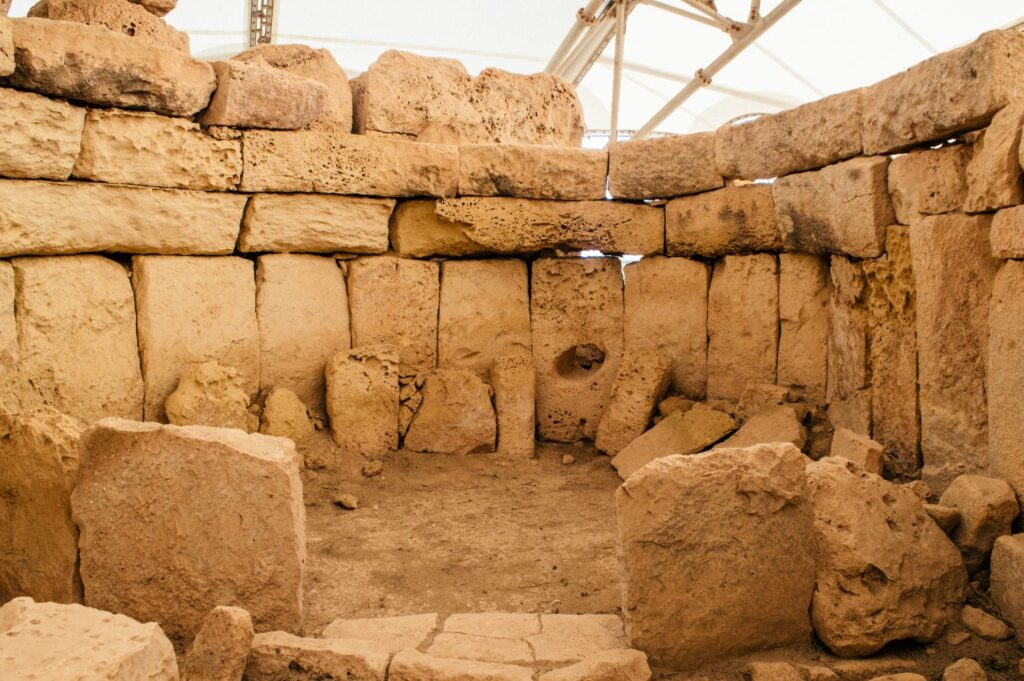 10. Beware of multiple names for streets and places
Now, one of the byproducts of Malta's historic turbulence is that place names can be a bit confusing… in the sense that there's often many of them.
Over the past 400 years alone, Malta has been ruled by four different groups with four different languages, hence why these days many names are floating around for various Maltese streets, squares and places.
As an example, the photo below is of Republic Square (Pjazza Repubblika), formerly/sometimes still known as Victoria Square, Piazza Regina, Place de l'Egalité, Piazza della Città and Piazza dei Cavallieri.
So yes, just keep that in mind when getting directions/navigating! There are often multiple names referring to the same place.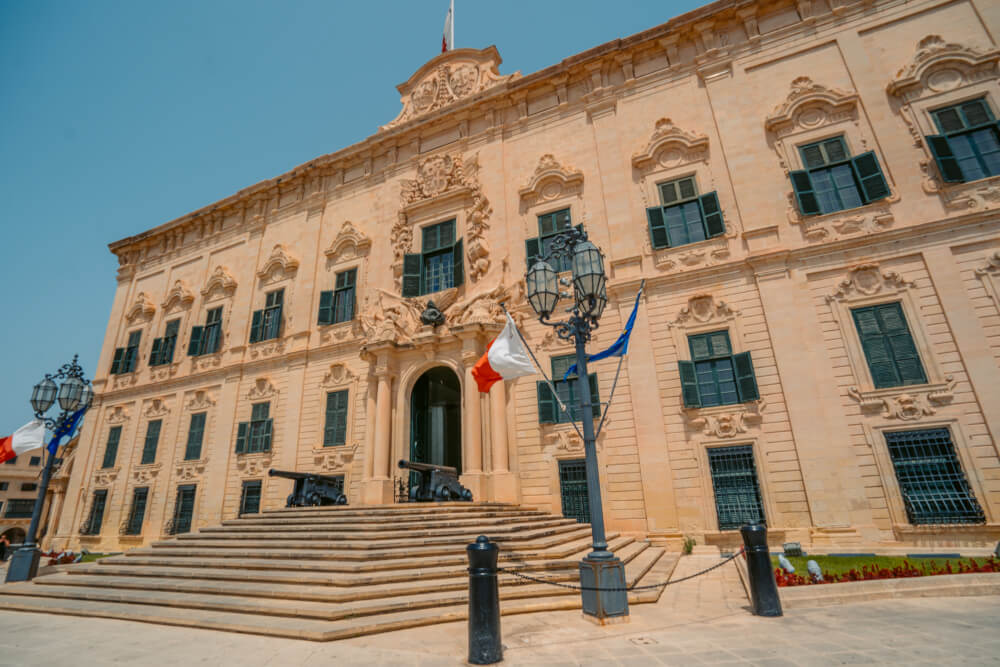 11. Malta is remarkably British
Another byproduct of Malta's history (that shocks many first time visitors) is that Malta is fairly British in a lot of ways.
Not only do they drive on the left side of the road as we mentioned earlier, there are also red phone booths all over Valletta, their beer is served in pints… and they use the Type G outlets like in the UK, so bring an adapter if coming from Europe.
Currency-wise though, they do use the Euro here. Just to add to the confusion.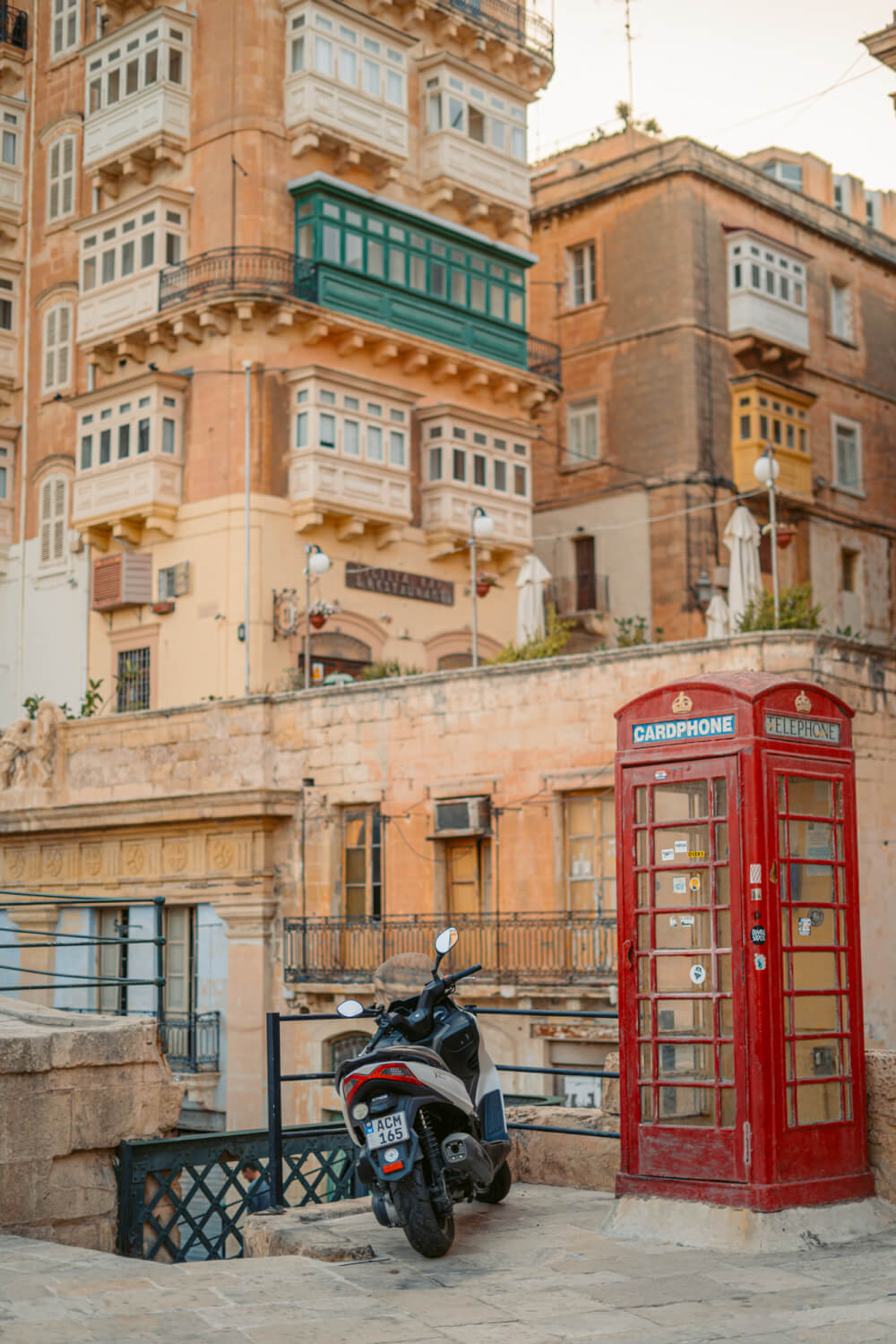 12. Consider hiring private transfers to get around
Malta is a tiny country with a relatively large population and also many tourists. This means a ton of traffic and general chaos on the roads.
… which is unfortunate, because if you want to have optimal flexibility to see the top sights, especially if you want to explore Gozo, having a car is quite essential.
So what should you do if you don't want the fuss of renting a car and driving yourself?
While in most places, I would just opt for public transport (which we'll discuss below), I'd say with Malta, private tours offer another great option because they can be surprisingly affordable compared to other touristy European destinations.
For instance, you can book this tour from Malta to Gozo for the day which includes transport and lunch for about 80 euros, which is not bad at all.
So, if I were to plan my own trip to Malta today, I would probably not rent a car and instead book little day trips out like this one to cover more remote destinations.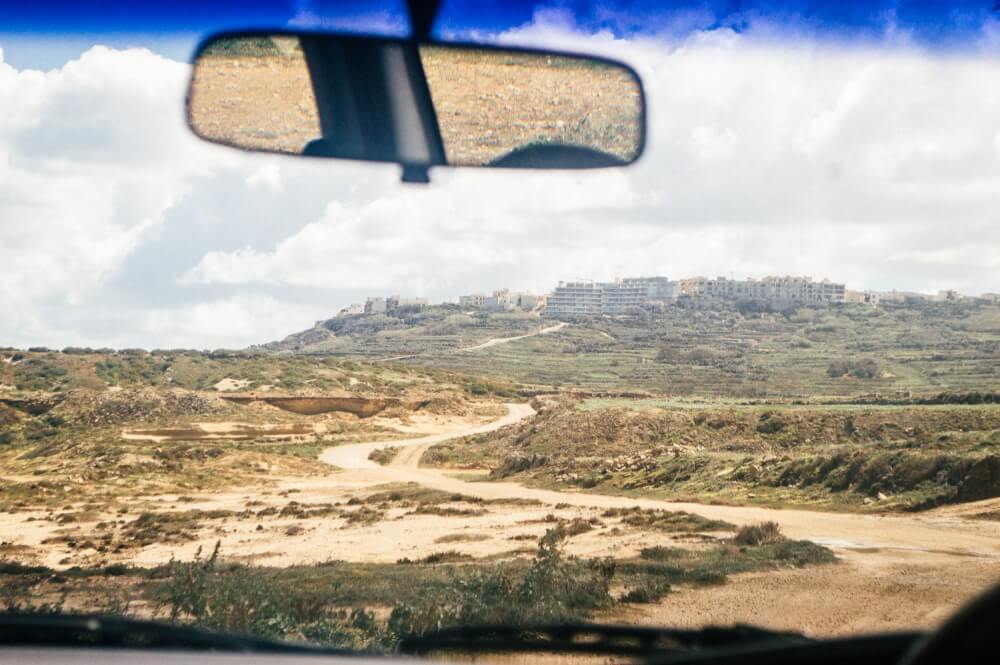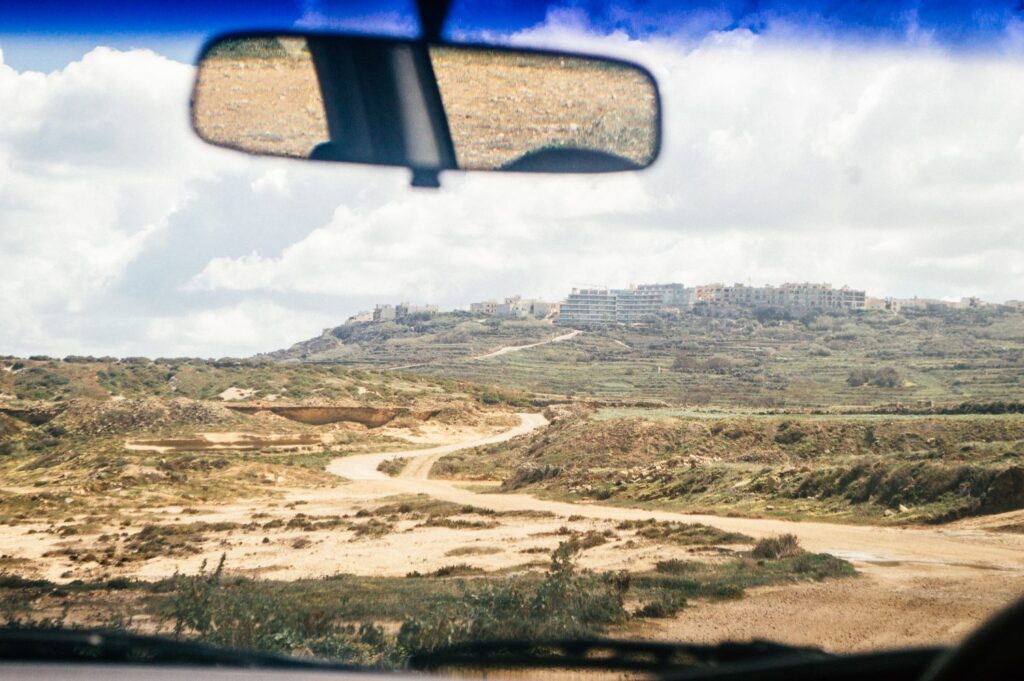 13. Bus travel in Malta is very affordable, though it has its downsides
That said, if you're on a budget, the good news is bus travel in Malta is very affordable as well.
At full price, a ticket one way is 2 euro, but it can be much much cheaper if you buy a special pass.
So why did I recommend booking private transfers then? Well, unfortunately, bus travel in Malta (especially in the summer) isn't the greatest. Not only can buses be really crowded, they're also notoriously unreliable in terms of punctuality.
But hey, sometimes embracing the chaos is part of the fun, so if you plan to take buses around Malta, here is a summary of ways to save money on your bus journeys.
The best bus pass options for tourists in Malta are…
12 Single Day Journeys (€15) card: Saves you almost half price on each journey, ideal if you won't take many trips
7-Day Explore Card: Offers unlimited journeys for €21, ideal for a longer stay
Explore Plus Meep: Offers unlimited travel as well as two ferry trips. I couldn't find the price for this on their website so it's unclear if this is still something they offer, but be sure to ask!
NOTE: These passes are much better for tourists than paying the (similarly named) Explore Flex Card which is more for people who commute throughout the year since you only save 15-50 cents per journey and the card itself is 6 EUR.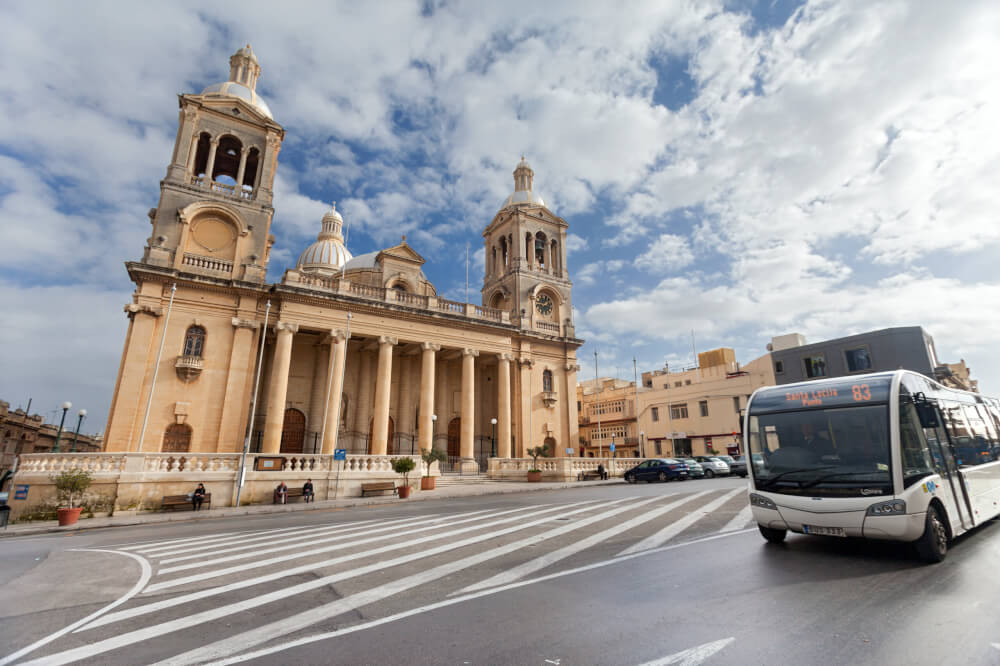 14. Make sure to try plenty of Maltese food
Alright. Are you ready? I'm about to share THE most important Malta travel tips I have with you…
Because we're now going to talk about Maltese food!
The food in Malta is simply incredible. A few must tries include…
Pastizzi: A magical pastry with crispy phyllo dough and usually a ricotta or pea filling
Imqaret: A date-filled pastry best enjoyed with a scoop of creamy Maltese ice cream
Stuffat tal-Fenek: A stewed rabbit dish that is unbelievably comforting and tender
Bigilla: A creamy bean dip
Bragioli: beef rolls stuffed with egg, bacon, bread crumbs, and braised in wine
And lastly, seafood. Eat as much seafood as possible when you're in Malta. It's so fresh and so delicious, especially when you go to the fishing villages like Marsaxlokk.
… I'm honestly just drooling while writing this. When can I book my flight?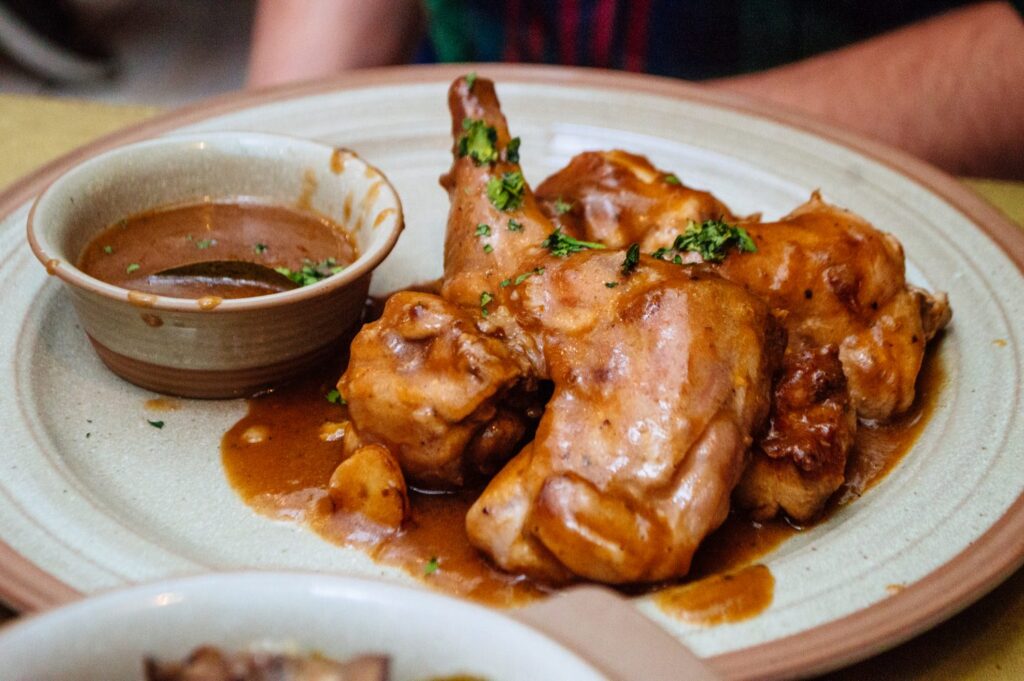 15. Keep an eye out for Malta's amazing churches
When you're not busy swimming in a sea of Pastizzi, another thing to while exploring Malta is to look out for churches.
Malta has hundreds of churches, almost one for every day of the year.
The best part? They're absolutely beautiful, so if you happen to pass one while exploring be sure to duck in and take a look.
Obviously the most famous one is the St John's Co-Cathedral in Valletta, but you'll easily find hundreds of others as you walk around, so be sure to take a peek inside if you get a chance.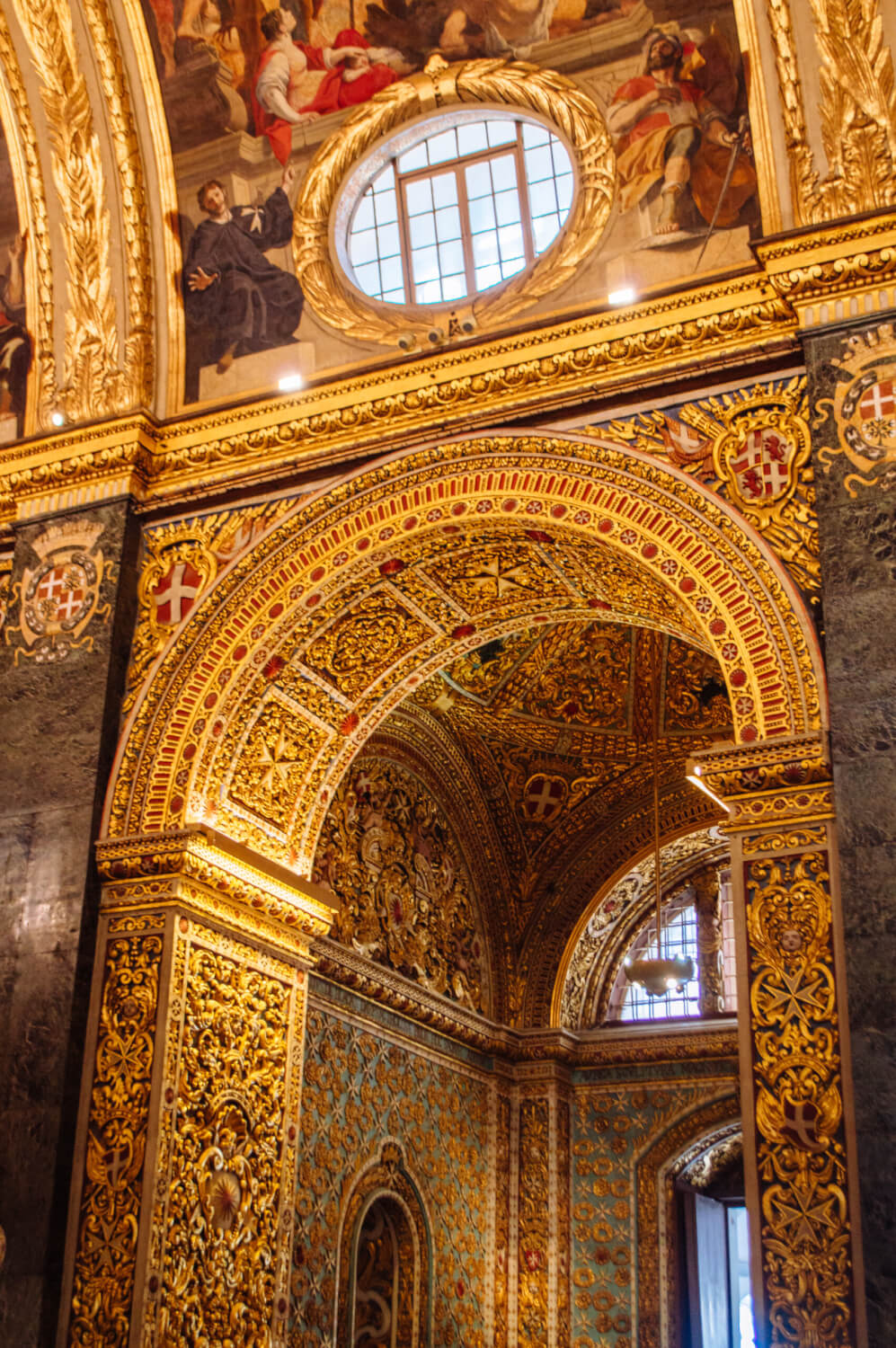 16. Bring coverings to enter churches
One thing to be mindful of though is that your shoulders and knees should be covered when you're entering churches in Malta, so be sure to bring a lightweight scarf with you to cover up if you're visiting in the summer.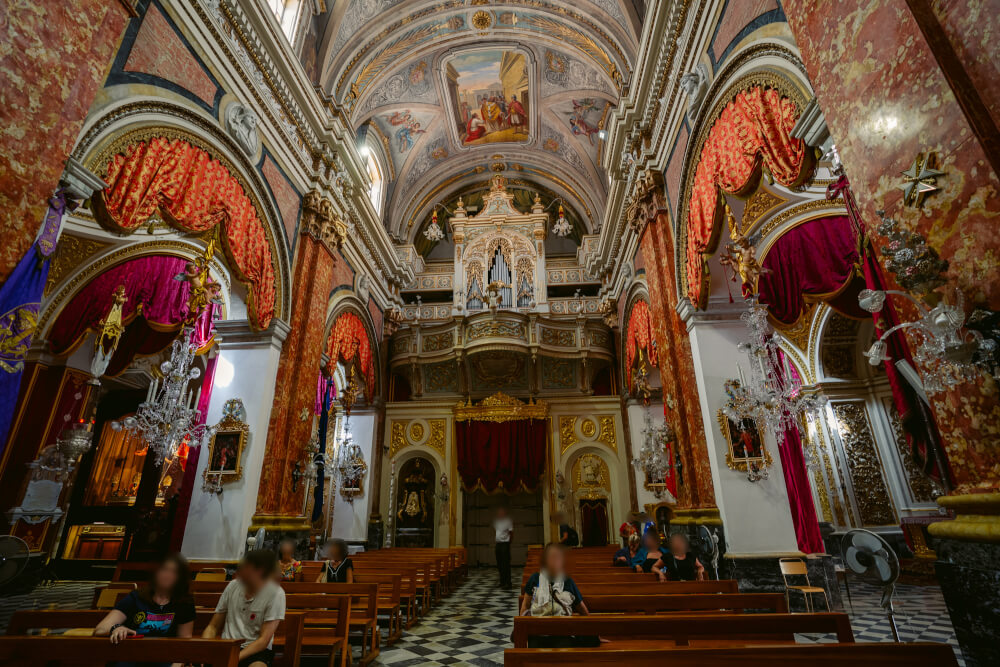 17. Be careful when going out for a swim
Alright, now for a Malta safety tip…
Swimming in Malta is a fun activity that many visitors look forward to, but often they don't realize a lot of the swimming areas in Malta are quite rocky, and depending on the weather conditions can be a bit rough for swimming, with the occasional threat via Mother Nature too, like jellyfish.
So, definitely do your research before you head out to swim.!
There's actually a great website for this called WhichBeach that lists out all the beaches in Malta and summarizes the weather conditions and even recommends beaches for particular days depending on the conditions. Be sure to consult it during your trip so you can enjoy Malta's glimmering waters safely.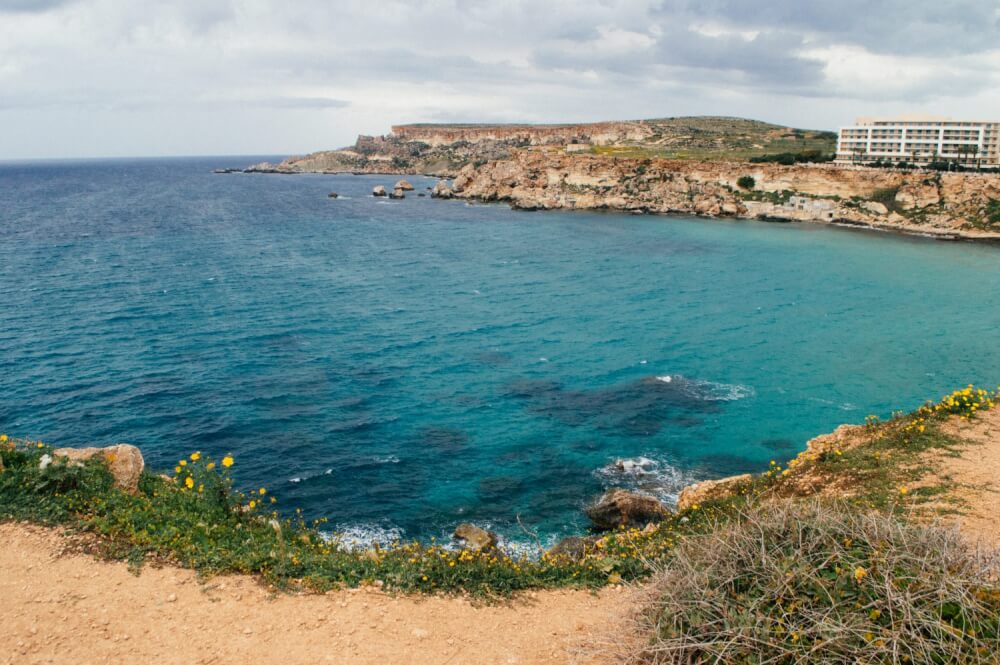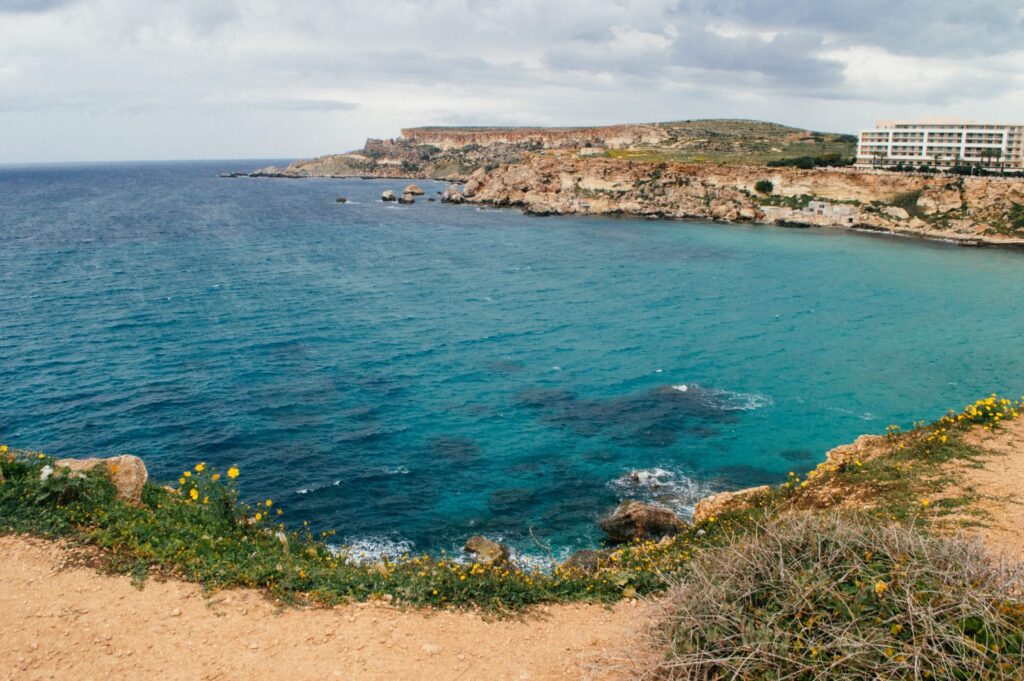 18. Look into a Malta Pass (potentially)
Now, if you plan on visiting a lot of attractions during your time in Malta, there is something called a MaltaPass that includes a bunch of attractions for one set price.
To be honest with you though, I don't think it's worth it for most people just because these attractions are really scattered, and many of them aren't (in my opinion) the coolest things to see in Malta.
So, just know that an attraction pass is an option but look carefully at the actual list of sights before you commit to buying.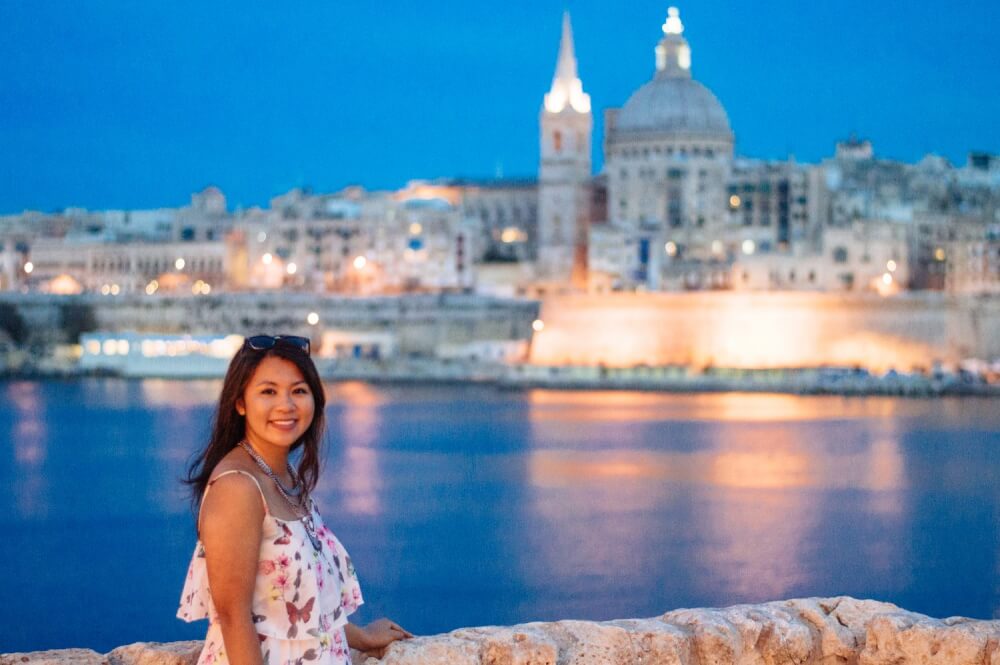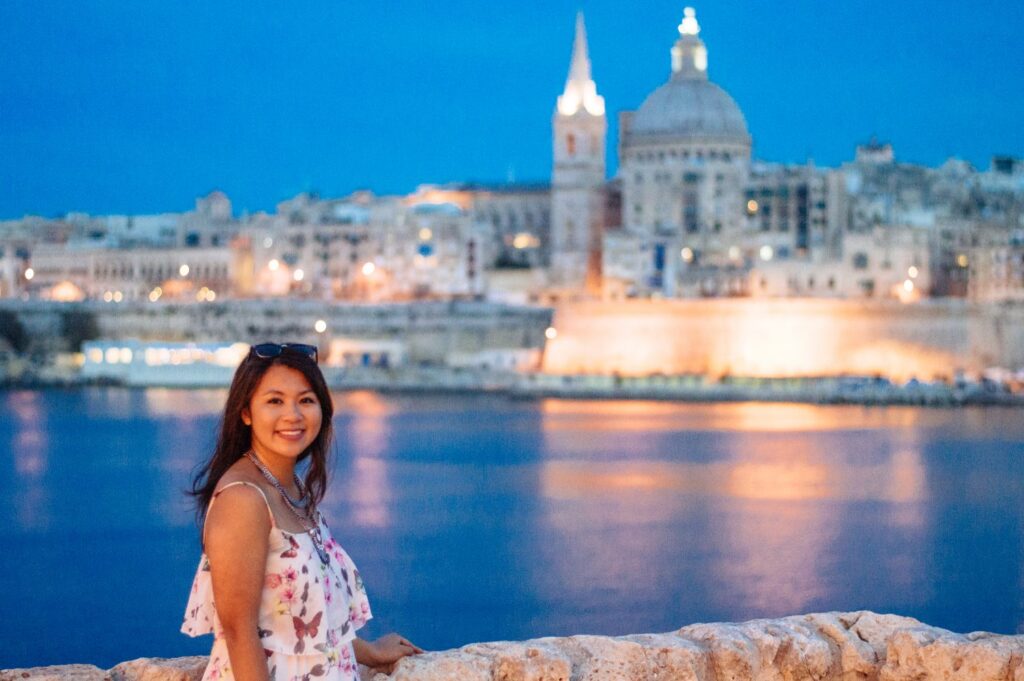 19. A boat ride is a must when in Malta
Now, while a MaltaPass isn't a must, one thing that is (in my opinion) is taking a boat ride at some point.
Boat rides are just such a lovely way to enjoy Malta from a different perspective, and there are so many great options that you really have no excuse!
I can highly recommend a boat trip around the Blue Grotto in Southeastern Malta or a ferry ride to Gozo or Comino.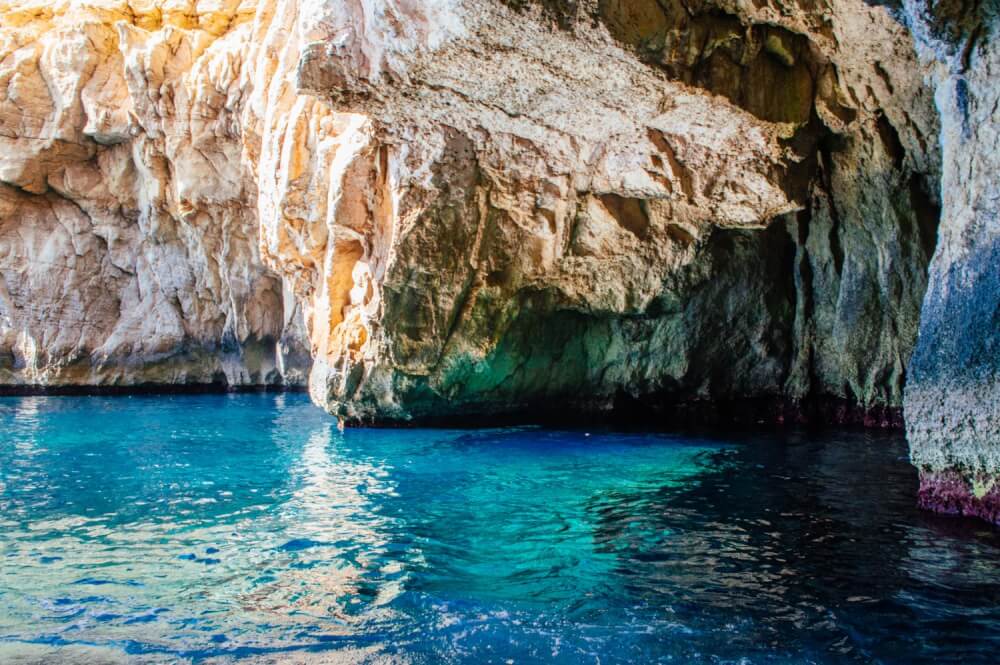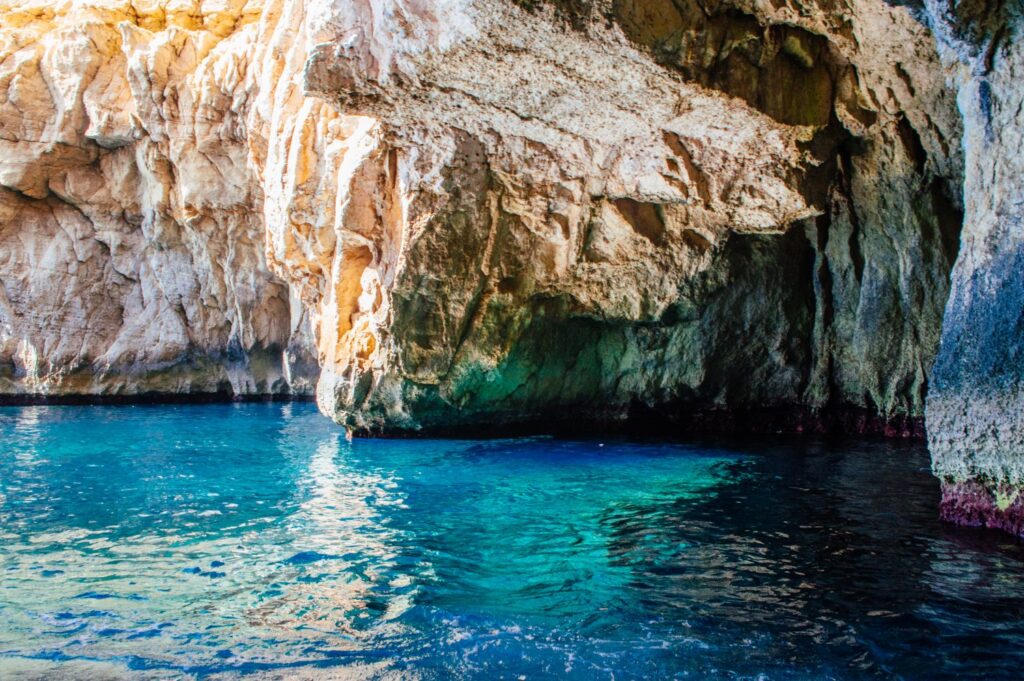 Or, if you're looking for something cheaper, hopping on a 'dghajsa' from Valletta over to the Three Cities is also super fun.
These are gondola-esque Maltese water taxis that allow you to get amazing views from the water. They may not be one of those superyachts you'll find docked nearby, but dayum if the views aren't wonderful (and cheap – at only 2 euros one way!)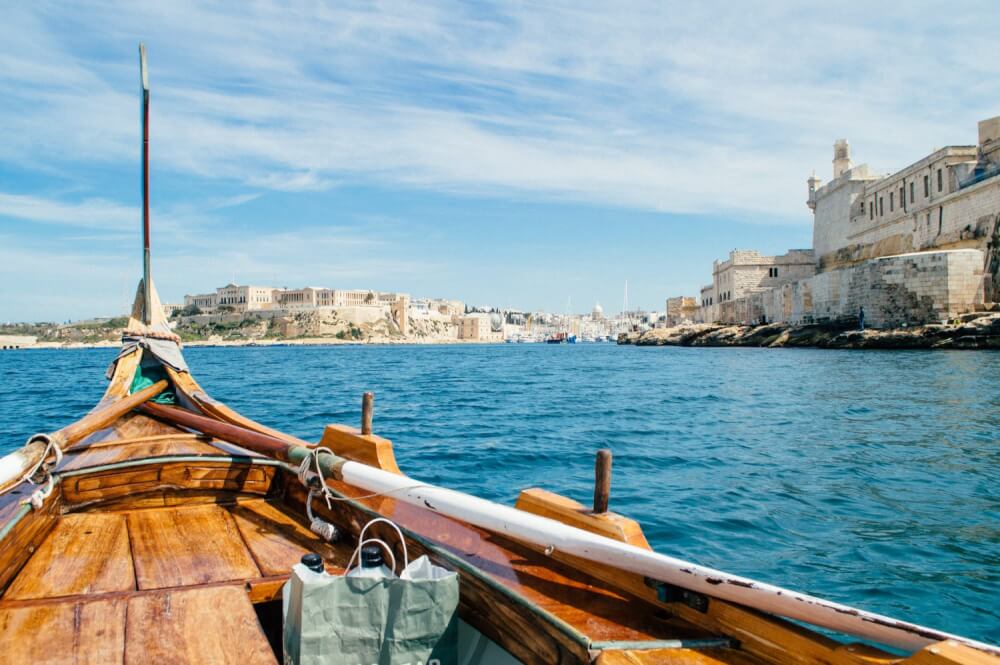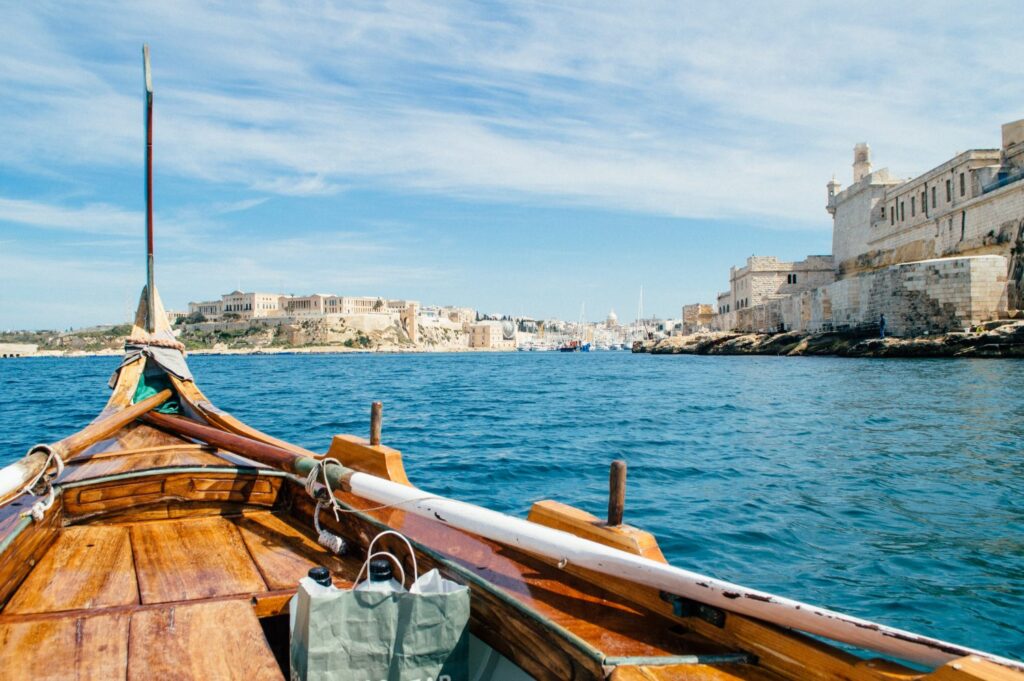 20. Beware that Instagram often doesn't tell the full story
Now before we wrap up, I do want to do a quick round of Instagram vs reality… just because I think Malta (while undeniably stunning) is one of those very photogenic places that often get misrepresented on social media.
First off, some sad news: in case you weren't already aware, the natural arch formerly known as the Azure Window sadly collapsed into the sea in 2017, so if you've seen photos of this iconic spot before, it's unfortunately no longer around: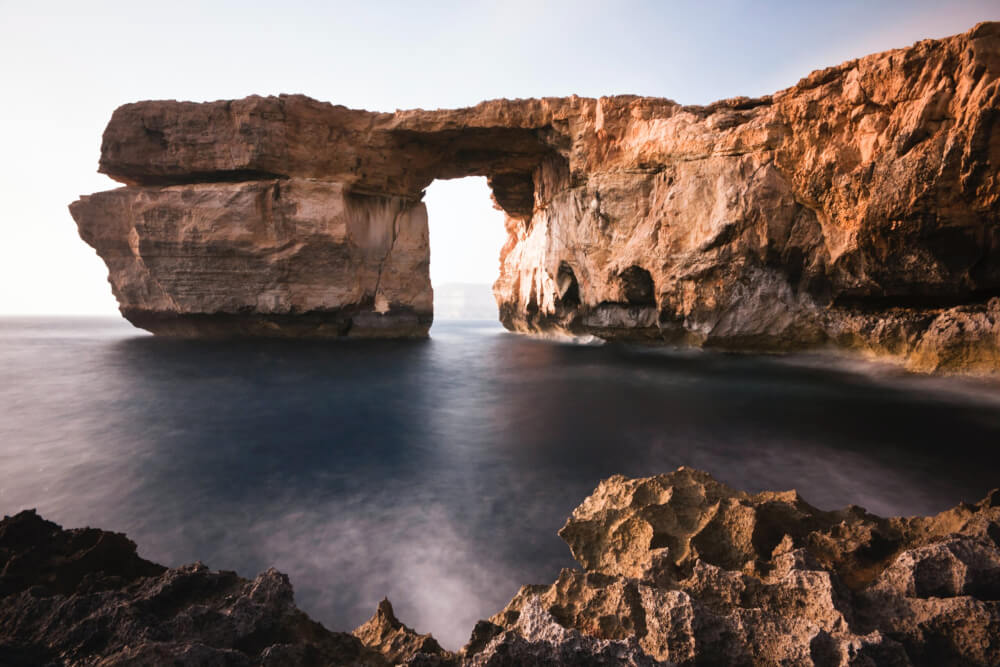 Now for Valletta, Malta's capital. I just need you to beware that while they make for some truly epic photos, the streets here are actually quite steep and hilly, so make sure you pack good walking shoes to conquer them!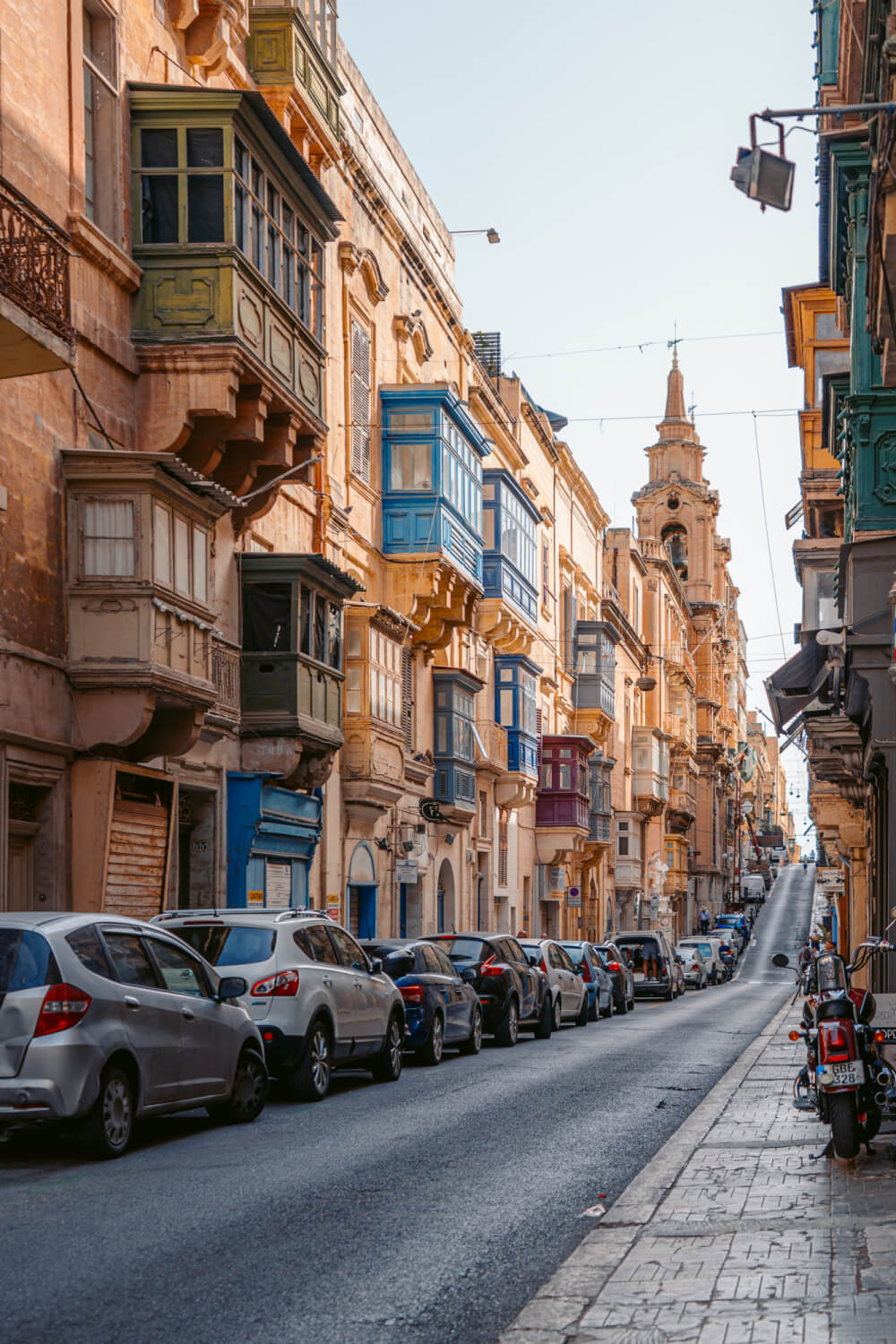 Another warning: Mdina is an amazing place to visit in Malta known as the Silent City, and although many photos will depict the streets looking empty, you should know that an early (or very late) arrival is crucial to actually seeing Mdina without huge tourist mobs, as it's one of the most popular day trip destinations in Malta.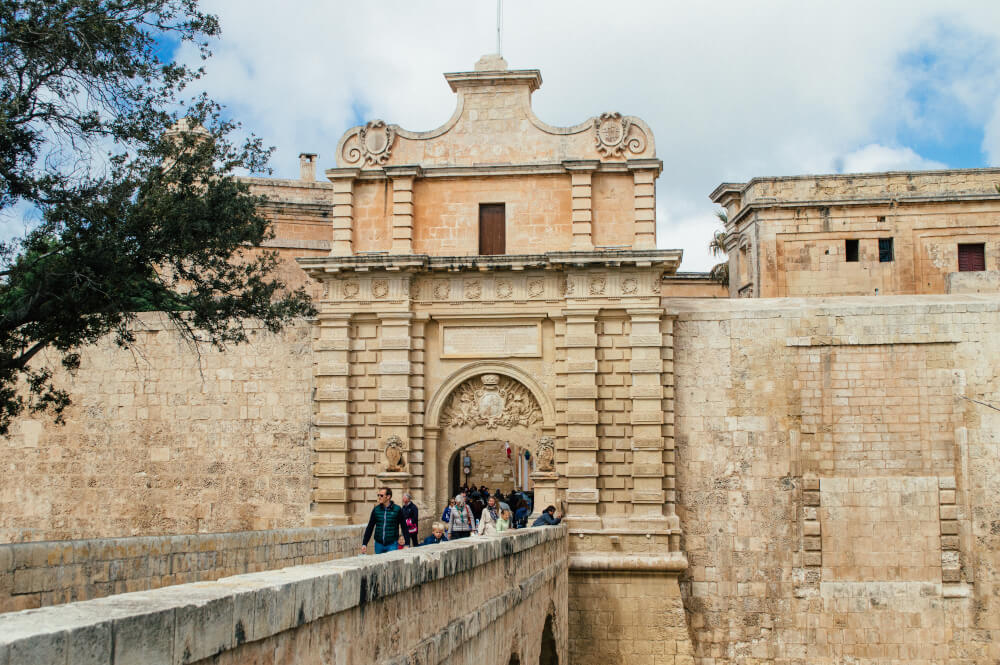 Lastly, we have to talk about the Blue Lagoon on Comino. Most photos you see will show it as an empty oasis, but in the summer time, it really does get so busy to the point where online reviewers liken it to a giant hotel pool, so just have your expectations in check if you're visiting in peak season.
Visit in April and take the last boat out however, and you may luck out with these views like I did: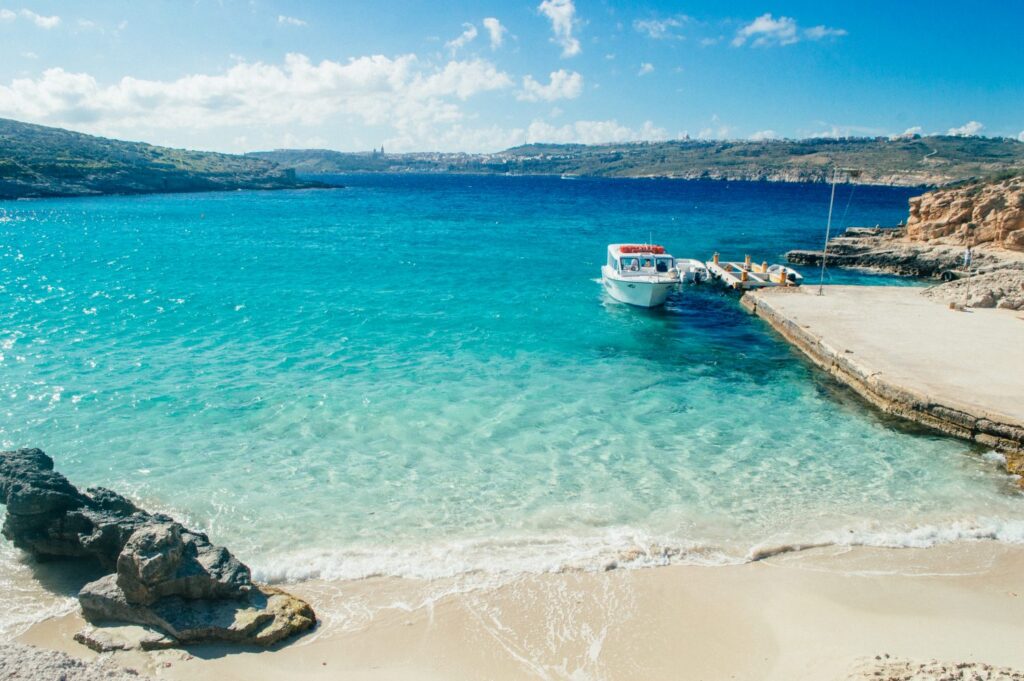 21. Know that Popeye Village is a theme park
This is a niche Malta tip, but one that I think nobody covers, so here goes…
Another spot you'll see many photos of is Popeye Village, often shown as a scenic backdrop, like so: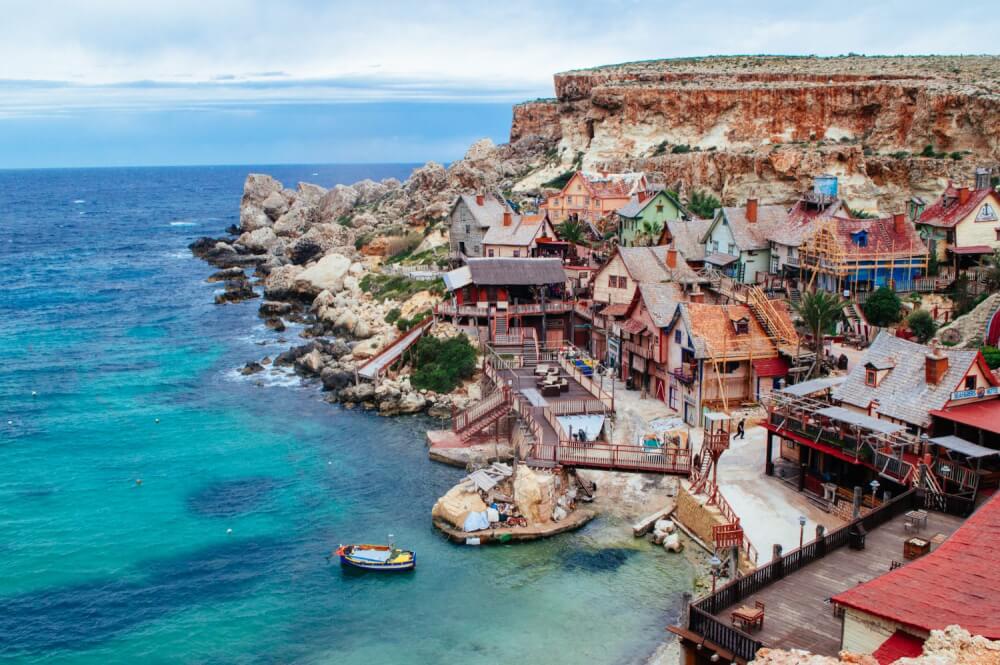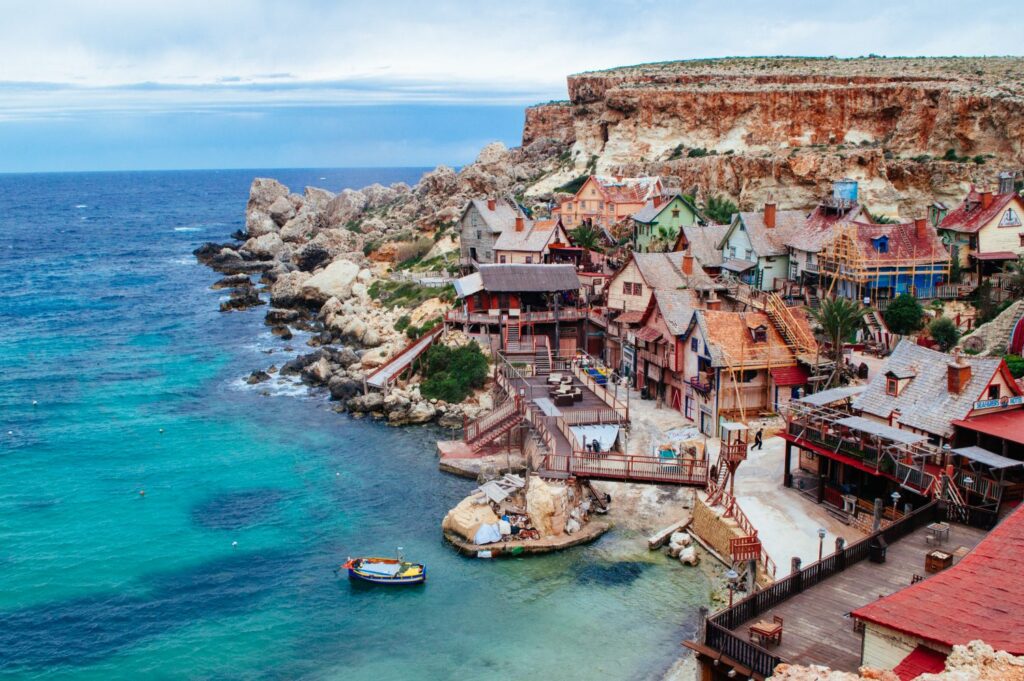 BUT, for first time visitors, it's important you know that this spot is actually pretty far up North and not close to Valletta or any other big tourist sites so you do have to go sort of out of your way to come here. It's also not a real village, but rather a film set from the 80s that they kept and turned into a theme park.
Do I recommend actually paying to see the inside? Well, I personally loved it because I'm a huge fan of quirky and strange places (like the Arnold Schwarzanegger Museum in Austria) but beware that the park is fairly outdated, there's not really rides, and overall, it's kind of expensive for Malta because an adult ticket is 20 euro.
That said, I do think it's a fun place if you need to entertain kids, or if you're a kid at heart like I clearly am.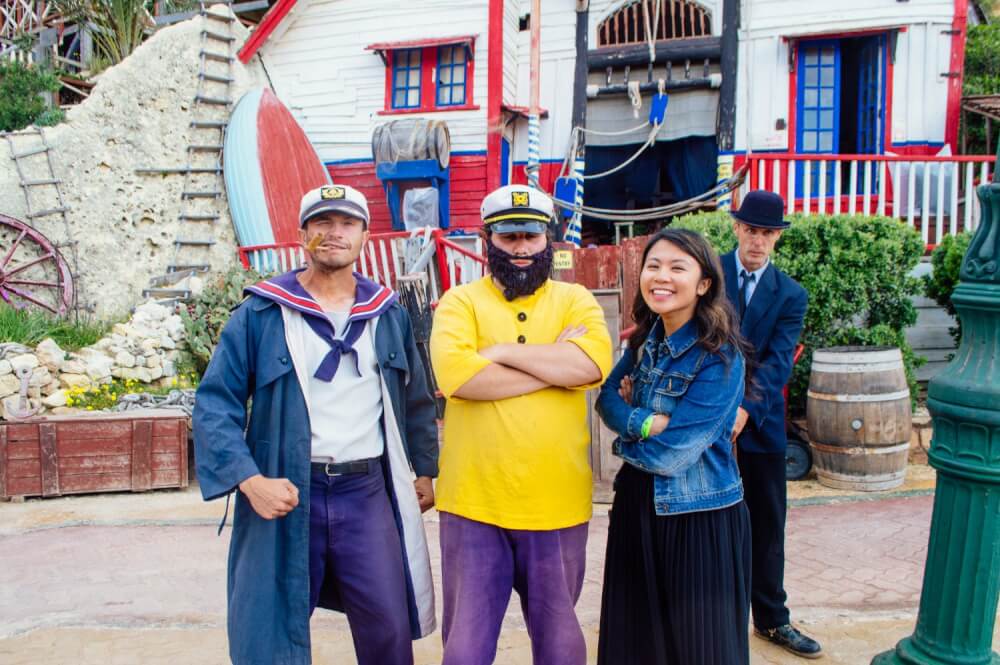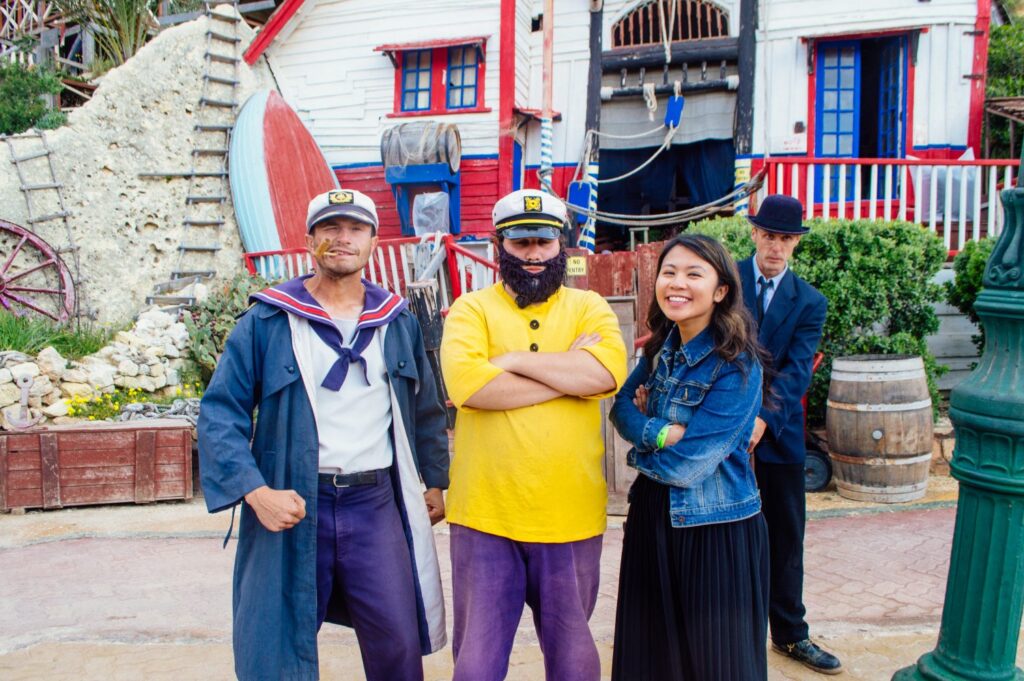 22. Binge some movies and TV shows set in Malta before you go
Lastly, this is an incredibly dorky tip, but there are SO many movies that have filmed in Malta over the years, so a really great thing to do in advance of your trip is simply binging some to get excited.
Some big name ones you might recognize include…
Assassin's Creed
Murder on the Orient Express
Gladiator
Troy
… and season one of Game of Thrones!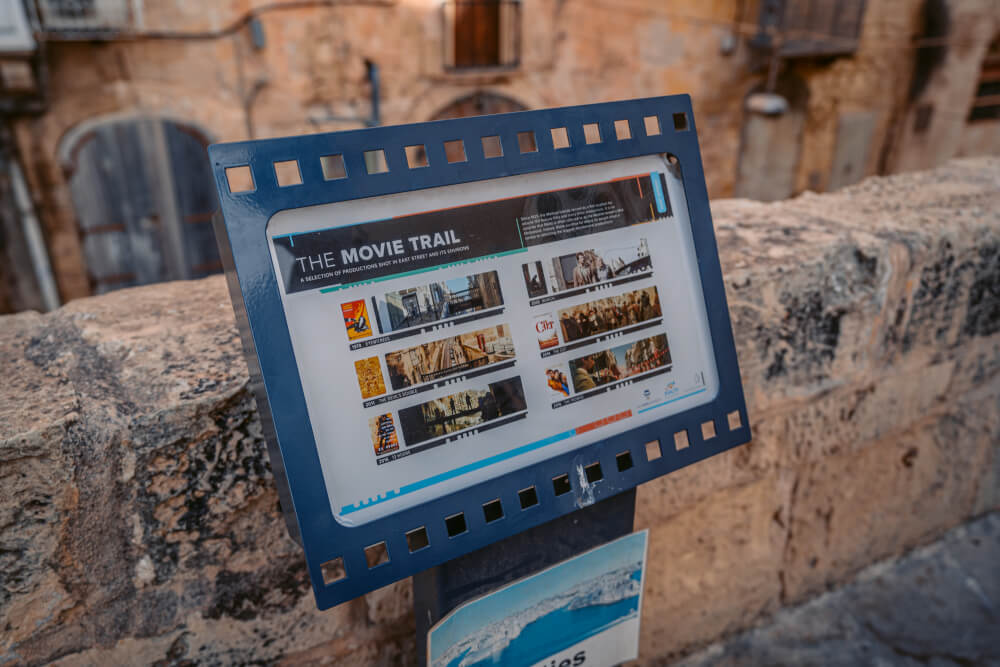 I hope this list of Malta Travel Tips was helpful!
This was already a very long list of tips for Malta, but if you have any more questions, let me know in the comments. Safe and happy travels!
My Go-To Travel Favourites: