*FYI - this post may contain affiliate links, which means we earn a commission at no extra cost to you if you purchase from them. Also, as an Amazon Associate I earn from qualifying purchases. Check out our Privacy Policy and Disclosure. for more info.
What's the cheapest way to travel Europe?
After 7 years of bouncing around Europe as a) a backpacker, b) a broke student and now c) a restless expat, this is a question I've relentlessly sought the answer to.
My first taste of European budget travel was during my first ever backpacking trip around Western Europe. I had travelled from Paris to London, two major bucket list cities of mine, for less than the price of 6 Chicken Nuggets.
It was exhilarating. My mind was blown… and I suppose you could say, that's when a monster was born.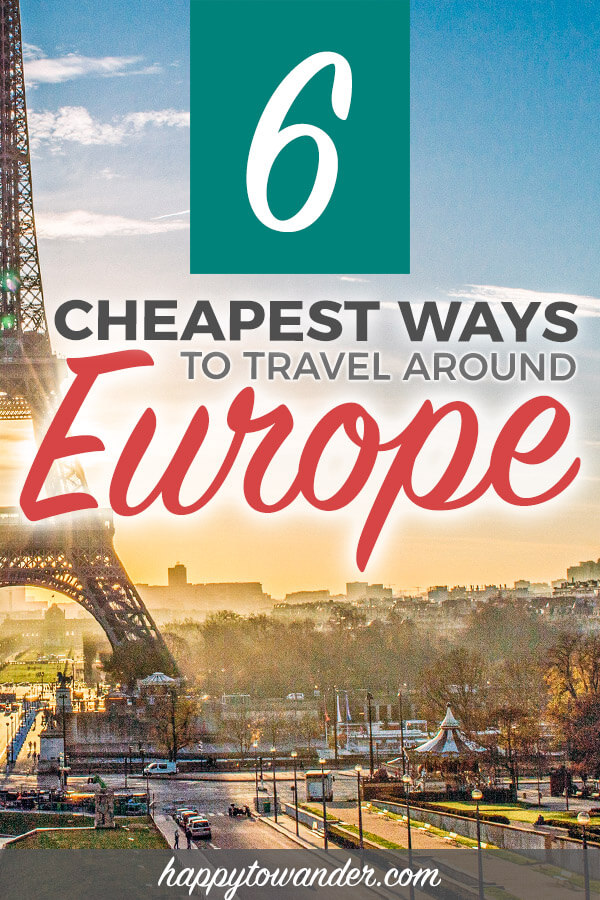 Save these cheap ways to travel Europe for later!
You'll be very, very glad you did. (Your wallet will be too!)
When I returned a year later as an exchange student, I took advantage of budget travel options to go absolutely insane and indulge in weekend trips anytime I could.
Along the way I discovered wild deals like 5 euro bus tickets to Paris, 20 euro roundtrip tickets to London, 40 euro roundtrip tickets to MOROCCO.
Not to be dramatic: but a whole new world – nay, a whole new ME – emerged. Since moving back to Europe, I've continued to take advantage of the countless cheap options out there – after all, why spend extra when you don't need to?
That's why I want to share with you my top tips today, lifting the veil on the cheapest way(s) to travel Europe.
You can also click here to download a free checklist that breaks down my process for finding the cheapest ways to travel from Point A to Point B every time. Enjoy!
PRO TIP: I always use Omio to quickly compare the prices of flights, trains and buses. It sorts everything by cheapest, recommended, shortest, etc. and is totally free!
My Cheapest Ways to Travel Europe Video
One of the most important things to do before travelling internationally is figuring out how you'll get around. Want a video version of all the info below? Here you go:
1. Taking Buses to Travel Europe Cheaply
If affordability is what you're after, I highly recommend traveling around Europe by bus.
While it's not as comfortable, convenient or scenic as train travel, it comes at a fraction of the cost (which means more euros in your pocket for croissant hoarding and wine guzzling).
These days, the main contender in European bus travel is FlixBus.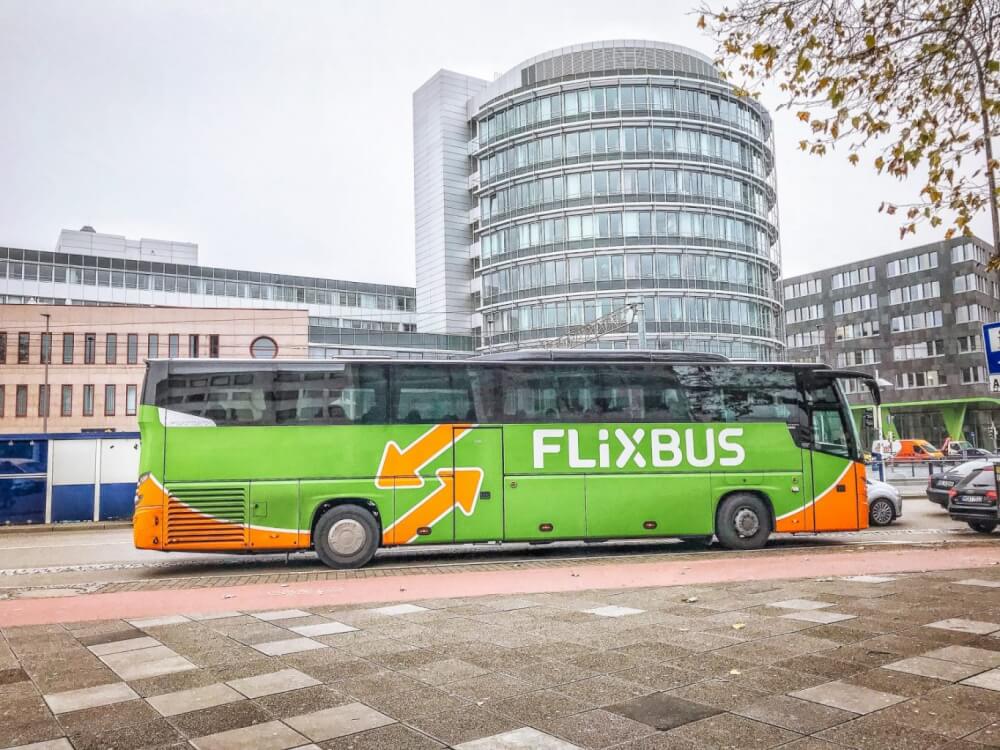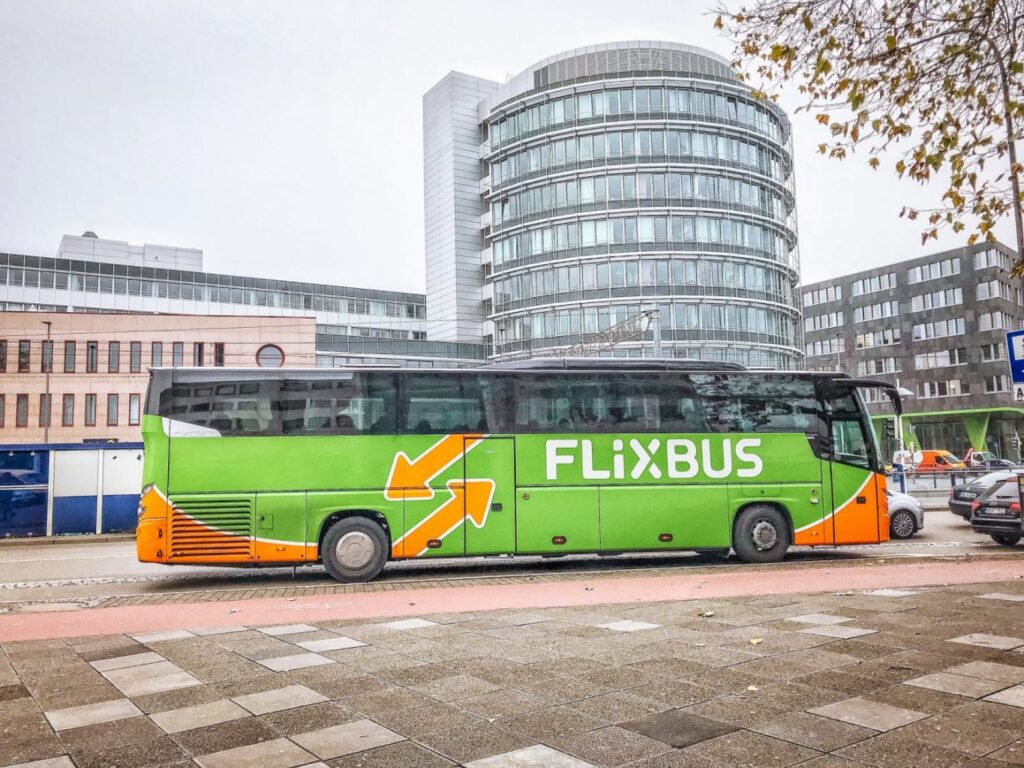 For me, Flixbus wins in terms of price, flexibility and convenience. With fares as cheap as 5 euros one way, the price simply can't be beat.
Plus, you can easily download an app where you can check different bus times/purchase tickets up to the day of.
They even have the most chilled out cancellation policy ever – you can cancel/change your ticket up to 15 minutes before departure for only a euro (note: in the good old days, this was even free!)
That's why I think Flixbus is the perfect choice for a spontaneous budget traveler.
They even have an awesome pass called Interflix that allows you to book 5 journeys for only 99 euros. That means you can ride from one European hotspot to another for only 20 euros… an absolute steal.
Click here to scope out the best Flixbus deals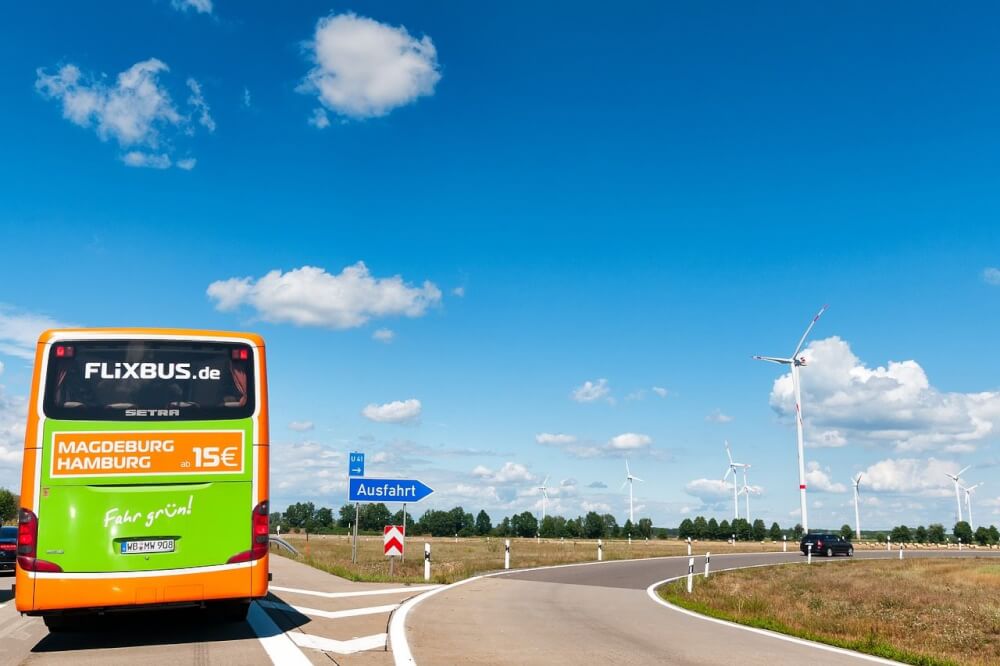 NOTE: As with all things in life, you get what you pay for. Flixbus isn't world-renowned for amazing service or punctuality, but they do get you from Point A to Point B eventually. I'd recommend them if budget is your #1 priority.
Other bus options to check out in Europe:
Eurolines: I've only used Eurolines a handful of times because Flixbus is so convenient to book, but they offer a lot of routes around Europe and in my experience, tend to be more punctual than Flixbus.
However, they're a lot less flexible when it comes to modifications/cancellations, with a zero refund policy within 48 hours of the trip date, and a 25-50% deduction of the total fare if you cancel earlier. In other words, if you want to be flexible, Flixbus is a better choice!
RegioJet, AKA Student Agency Bus: I took this one from Prague to Budapest 2 years ago and it's still (to date) the most luxurious bus trip I've ever had!
It was super affordable, there were movies available on board and even a "bus attendant" who gave us free hot chocolate and tea. Most of their routes seem to be in/out of the Czech Republic, but they're an amazing deal if you're travelling in that area.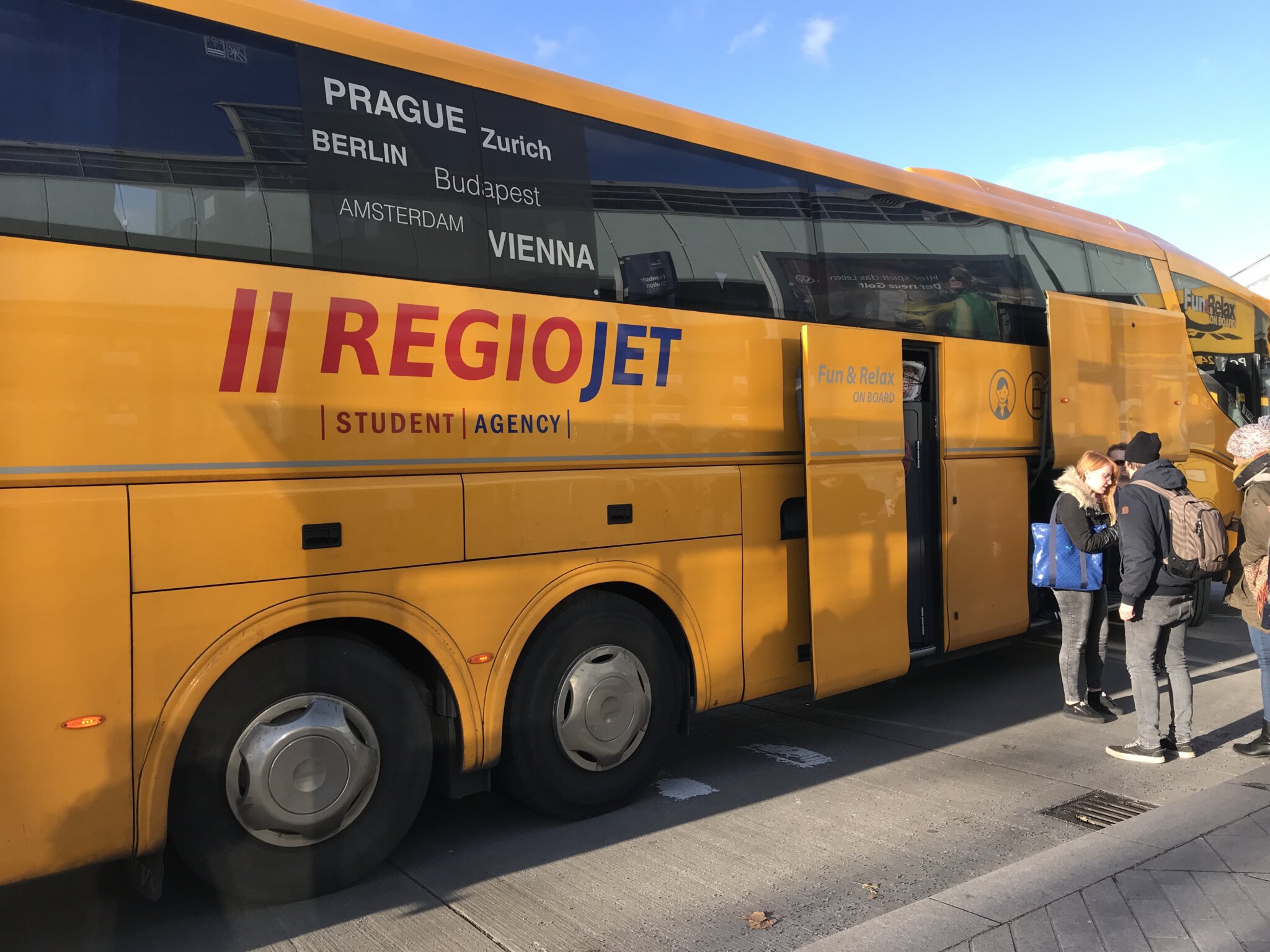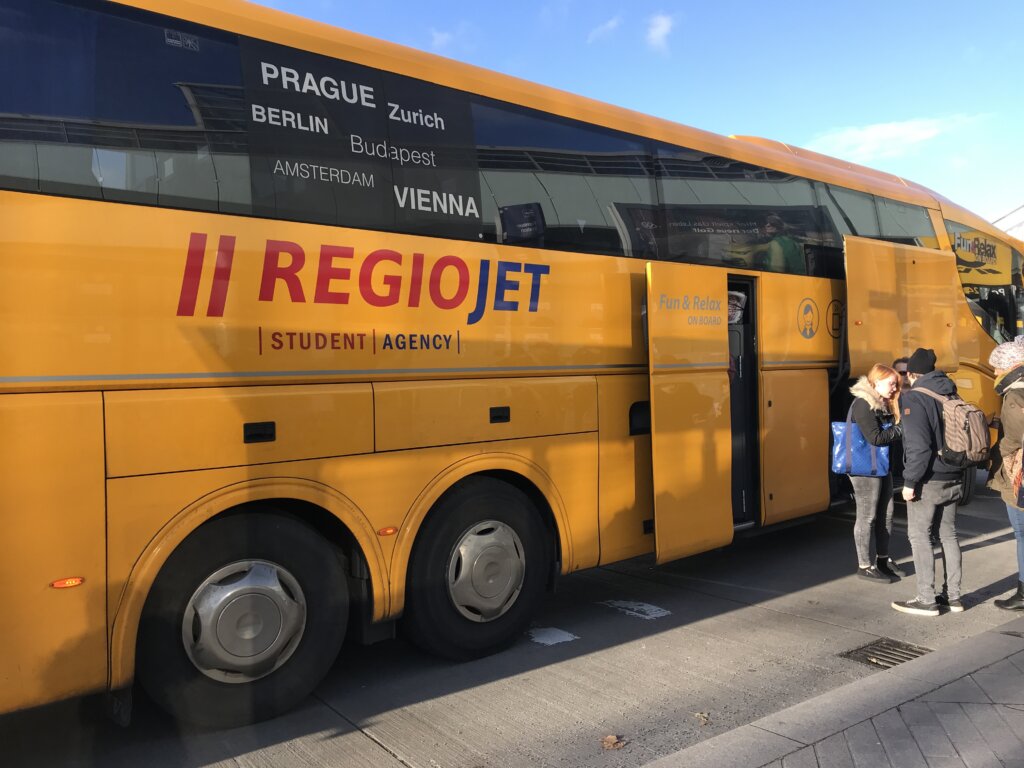 Megabus: Megabus used to be my go-to bus company (they're how I got from Paris to London for two pounds in 2014 – like I said, for less than the price of 6 nuggets!) but their European routes have since been acquired by Flixbus.
That said, they're still active in the UK, and have some crazy deals if you book early enough (the first to buy tickets on certain routes can score them for only 1 pound)
Another cost-effective option in the UK is National Express. I've used them many times and they're always very professional and punctual. The key with them is to book as early as possible to score the best deals!
Local bus lines: While travelling around the Balkans, I relied on a number of local coach companies to get around. If you happen to be travelling around the Balkans, your best bet is to inquiry at the local bus station for tickets – they're usually very affordable even the day-of.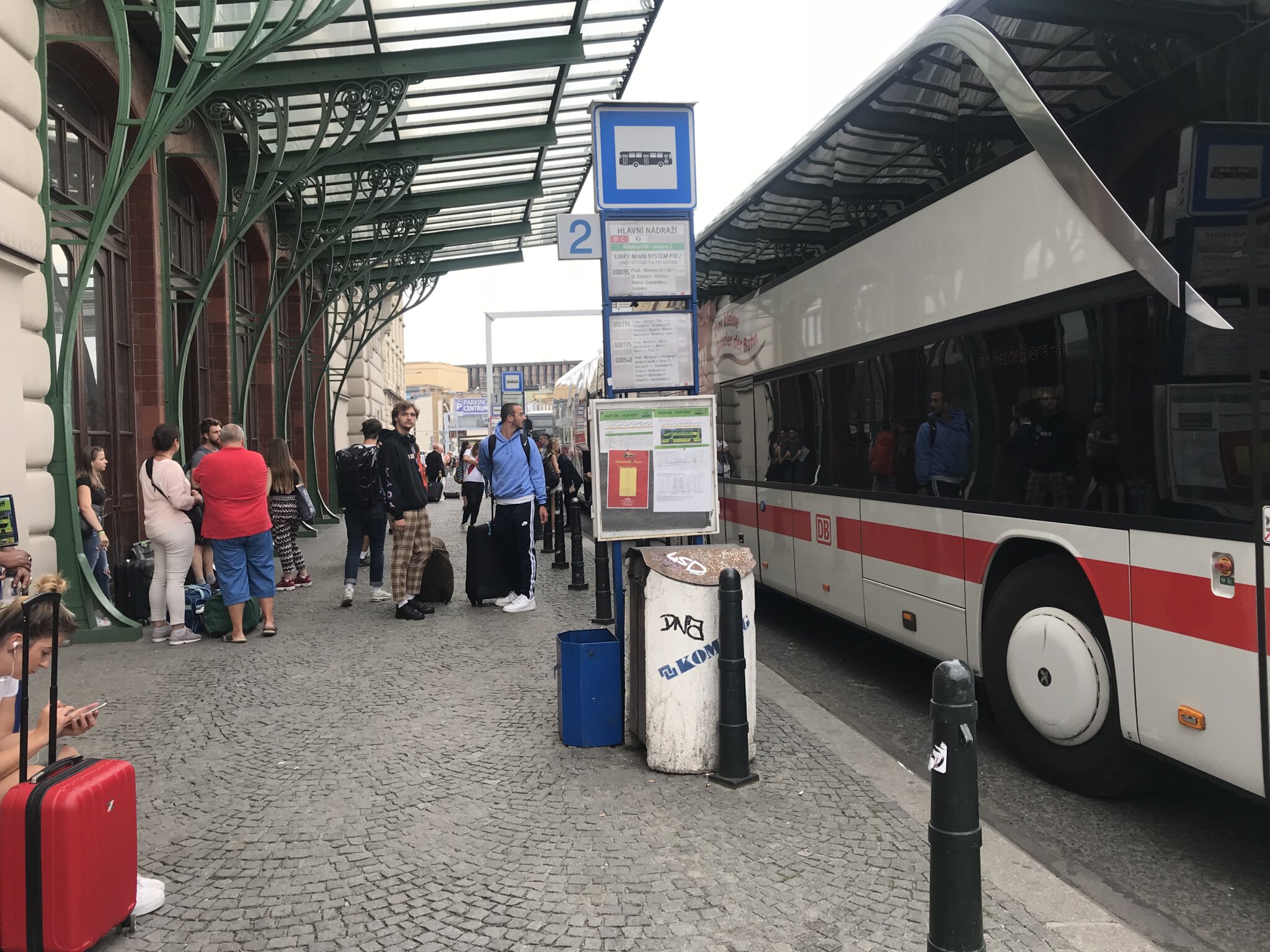 2. Hopping around Europe Cheaply with budget airlines
One of the most popular (and cheapest) ways to travel Europe is through budget airlines.
Unlike North America, Europe is crawling with budget airlines that can take you from Point A to Point B at ludicrously low costs.
… Sometimes even cheaper than the bus!
With Ryanair for example, I can get from Munich to London for only 10 euros if I book early enough. That's cheaper than the cost of actually getting to the airport!
How to find them: I always use Skyscanner to check out the best flight deals. A few big names to look out for include RyanAir, EasyJet, WizzAir, Volotea, EuroWings, and Vueling.
You can also use Omio (for free!) to search up flights, buses and trains at the same time so you can see which out of all these options is cheapest.
Lastly, you can double check deals from various locations using a VPN like Private Internet Access to see if you can find better deals.
Download my free checklist: I actually wrote an entire post on how to find the cheapest flights TO Europe, and the tips/systems I introduce definitely work for flights within Europe as well. Click here to read it, and click here to download the free checklists I made that will help you find the cheapest flight every time.
One note with budget airlines: you absolutely, 1000% get what you pay for.
This means limited legroom, 'meh' service and additional costs for everything (including extra bags, in-flight meals and even printing your ticket at the airport).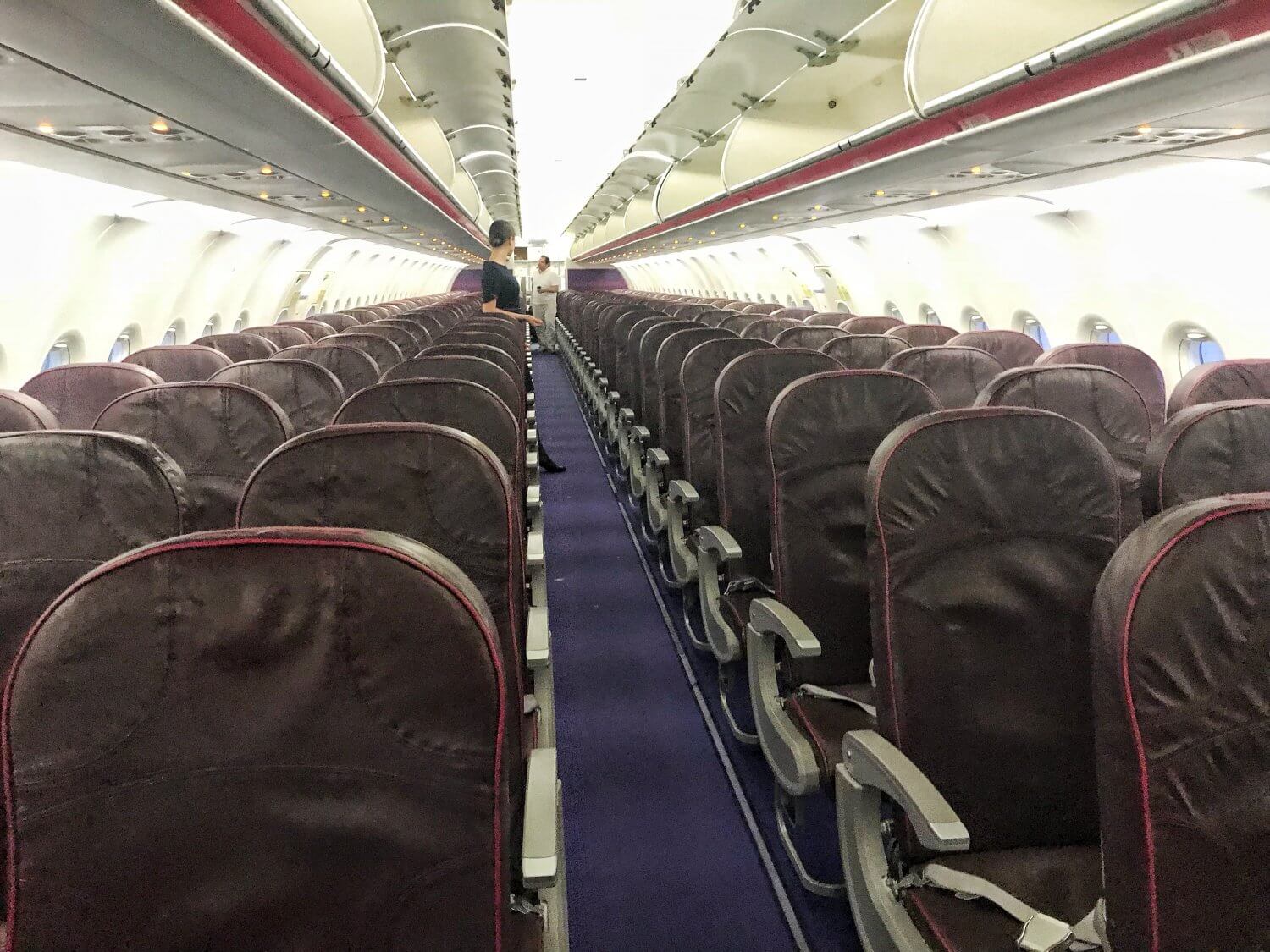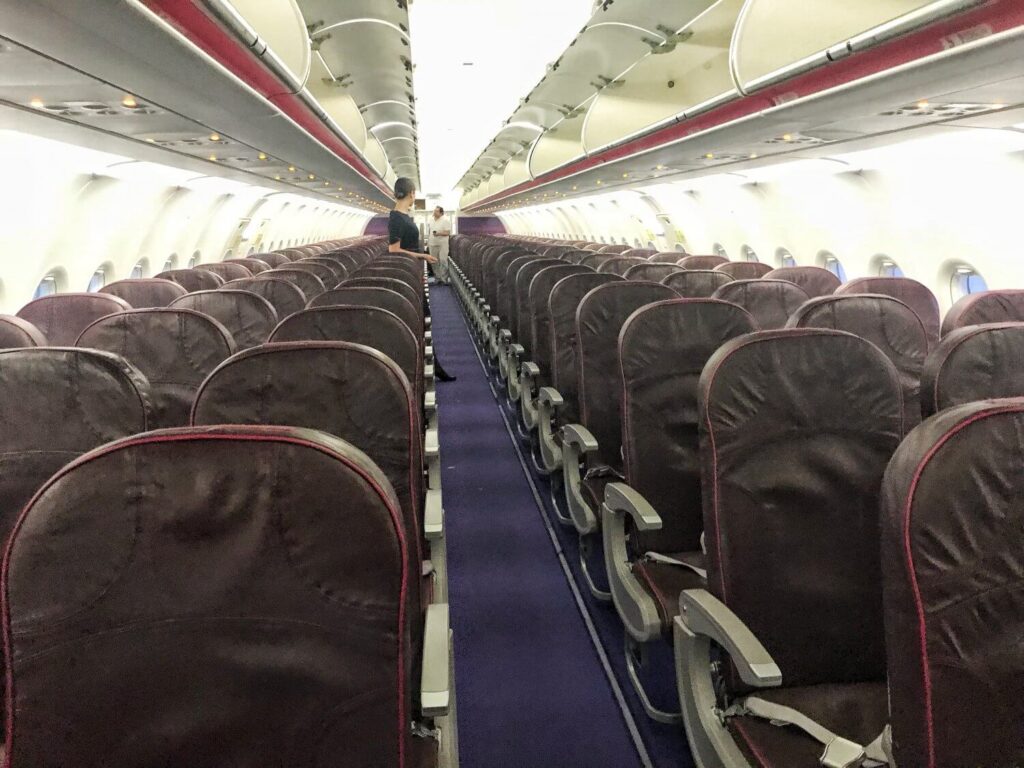 But hey, for the price, you really can't beat it. So long as you familiarize yourself with each airline's rules and hidden costs, you'll be fine.
If you want a preview of what the experience is like, click here to read my honest RyanAir review, and click here to read my honest Wizz Air review.
I wouldn't stress too much about having the most luxurious and wonderful experience though… instead, it's much easier to accept a mildly uncomfortable 1-3 hours.
After all guys, you are paying 10 euros to fly in a hover-box through the sky. Chill out, and enjoy the (dis)comfort of your legroom-less seat.
Click here to scope out the best flight deals on Skyscanner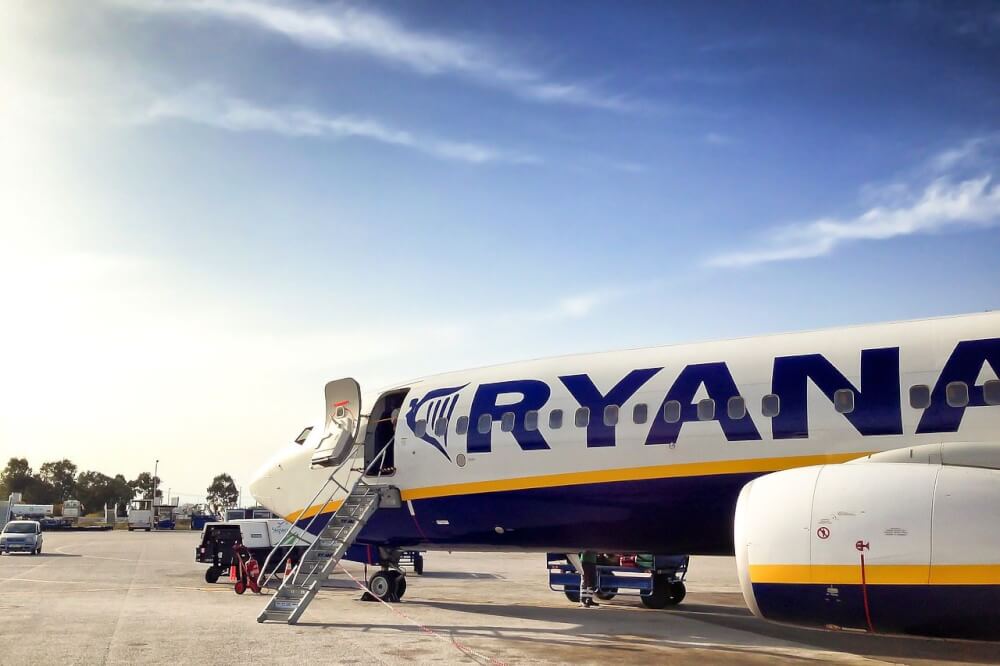 3. Cruise around Europe on a budget with BlaBaCar
Those in search of the cheapest way to travel Europe should definitely look into BlaBlaCar.
BlaBlaCar is a carpool service that matches up drivers/passengers who are going to the same places. You're essentially pitching in for gas/other expenses in exchange for a seat in someone's car.
I know it sounds slightly sketch, but it operates on a good review system much like Couchsurfing and AirBNB. Many of my friends use it regularly with great results.
HELPFUL HINT: In some areas, Google Maps has even begun syncing up with BlaBlaCar, so when you search up how to get from Point A to Point B, BlaBlaCar rides will show up as an additional option below driving, public transport, etc.
Click here to check out BlaBlaCar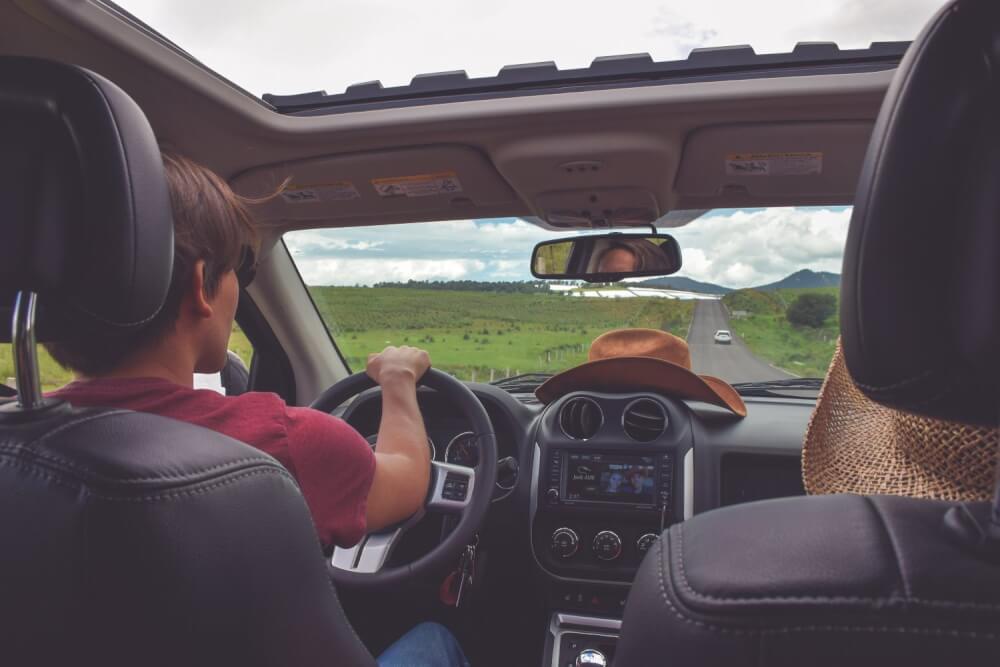 4. Save Money on Your Europe Trip by Hitchhiking
If you're looking for (truly) the cheapest way to travel Europe, hitchhiking would be it. Is it glamorous? No. But it's like, 50 shades of free, soooo…
Now here's the thing: hitchhiking is better suited for some areas than others.
For example, while in the Balkans, I hitchhiked once in Bosnia and the guy turned out to be a lovely lavender farmer who (seemed to) own a monopoly over lavender fields in the area.
He barely spoke English and could only keep pointing at his fields like a boss while hollering "LAVANDA LAVANDA".
That was a fun experience.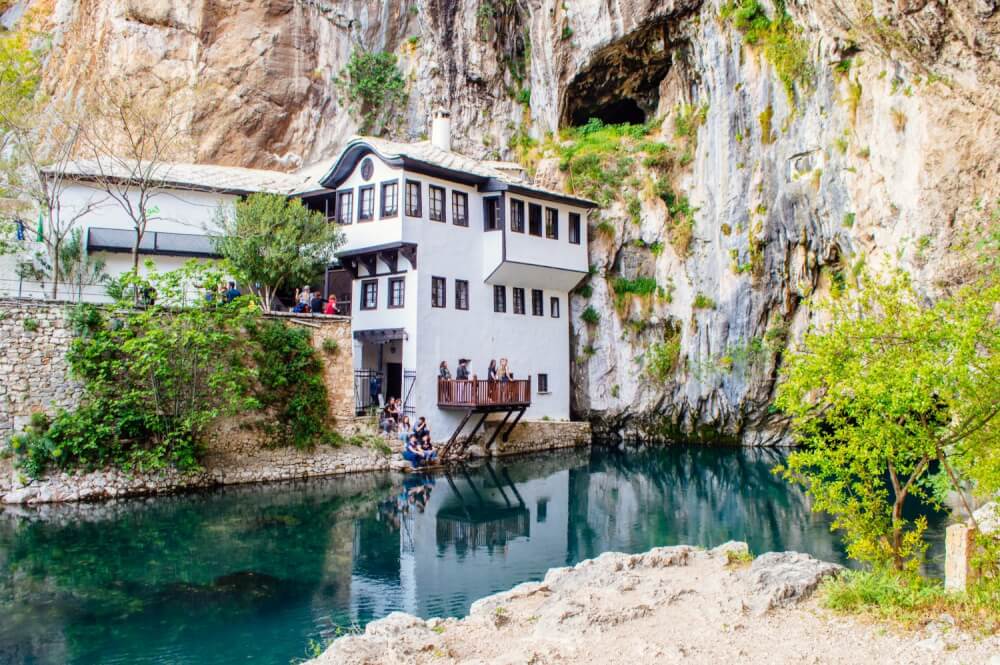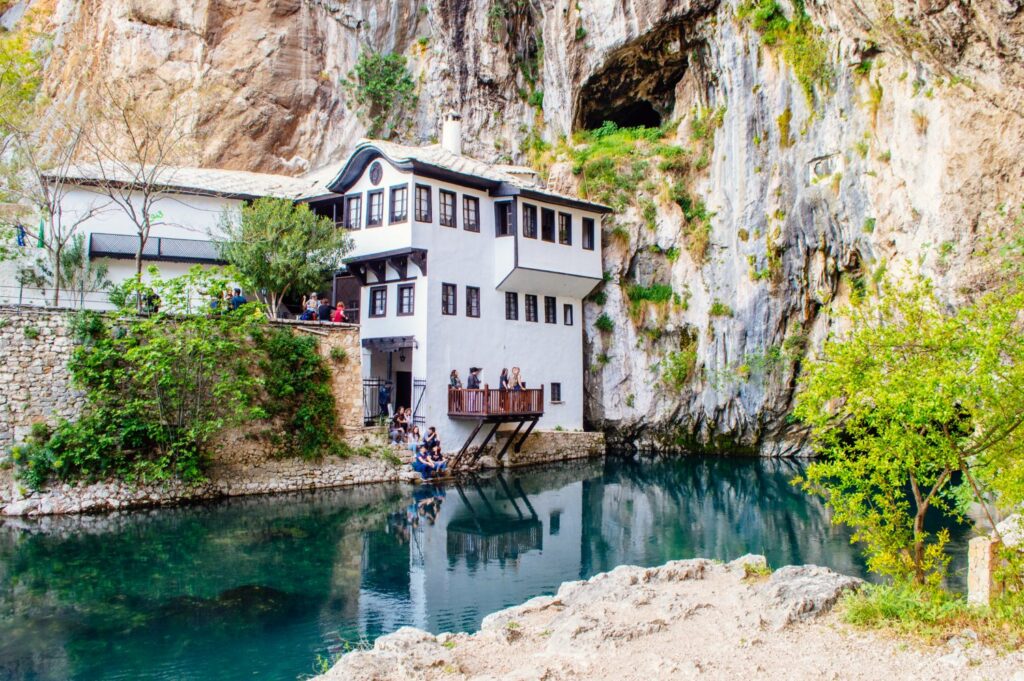 On the other hand, it might not be as easy to do in Western Europe… I've never tried it myself in this area, but I do have friends who once hitchhiked from Amsterdam to Munich to visit me for Oktoberfest.
It took 16 hours. SO, know that this is the ultimate cheap way to travel Europe, but it can be very unpredictable, tough and kill a lot of your exploration time.
It's also true that hitchhiking isn't for everyone. While it's not as dangerous or uncommon as many people think, it still carries some risk and disadvantages.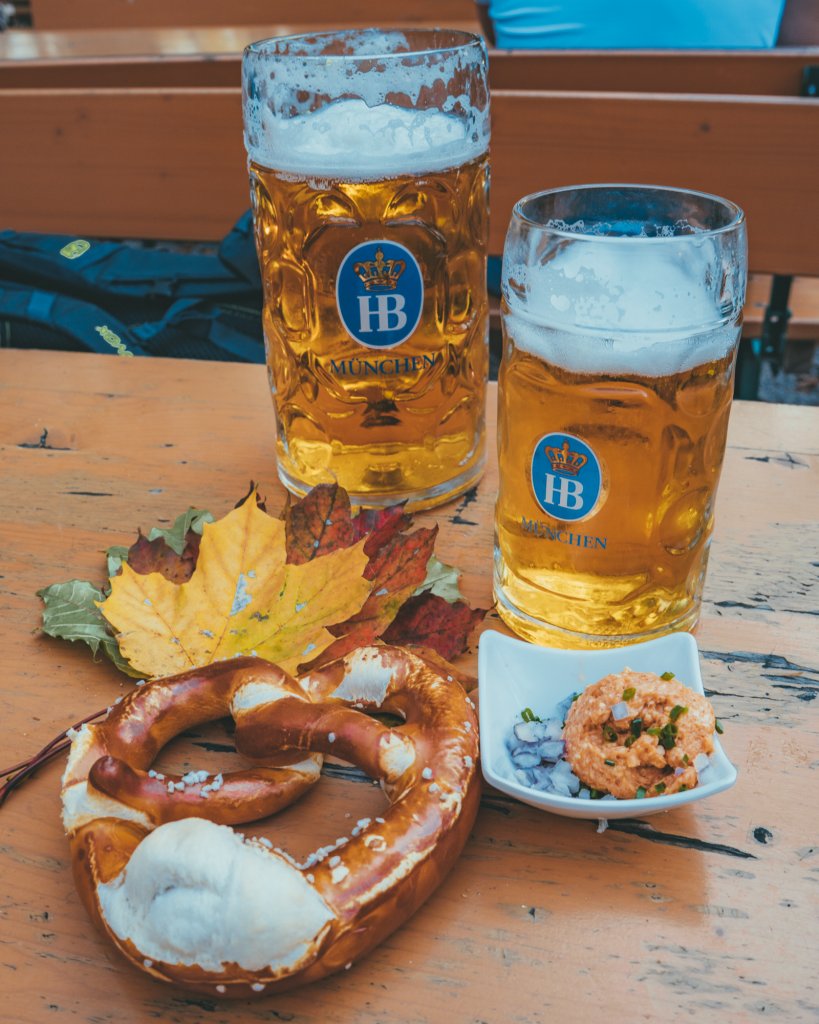 So…
You should probably NOT hitchhike if:
You are paranoid about safety (and travelling alone)
You are limited in time
You have strict plans on where you need to be and when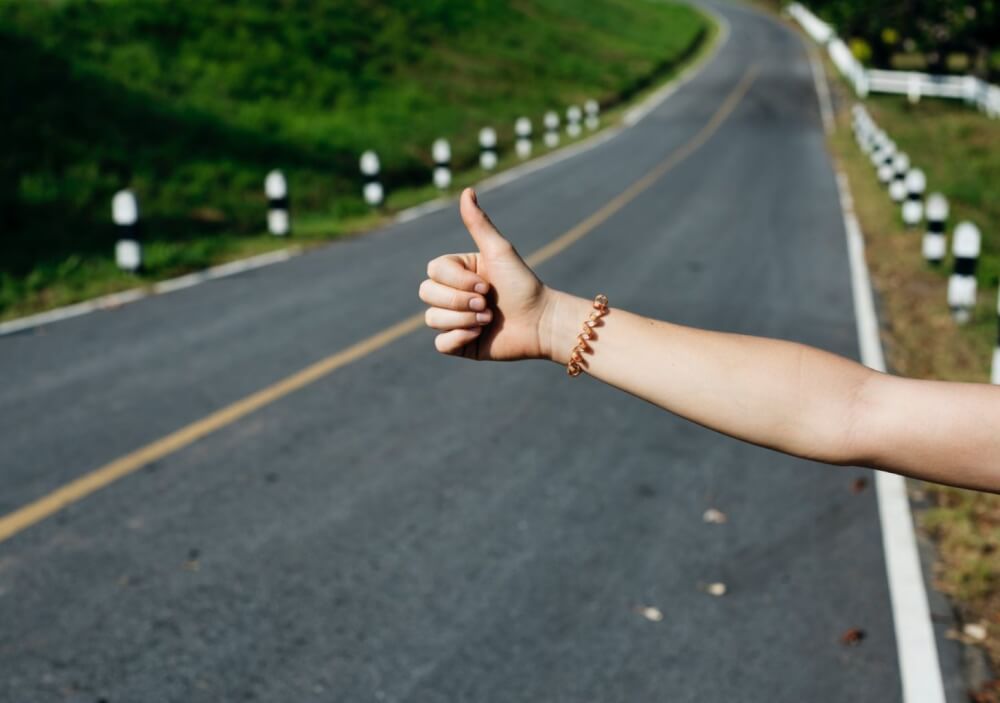 5. See Europe in Style (and on a budget) with train deals
There are few travel experiences as epic as taking the train across Europe… that said, while train travel is incredible, it can wreak some serious havoc on your budget.
Cheap train travel in Europe can be possible though. Here are some tips!
How to travel Europe by train (on a budget):
Book as early as you possibly can:
European train tickets are usually sold in batches, with a select number of really cheap (inflexible booking) tickets available first, then moving into higher price ranges as they sell out.
If you know where you're going and are okay with a lack of flexibility, then buying as early as possible is probably your best bet.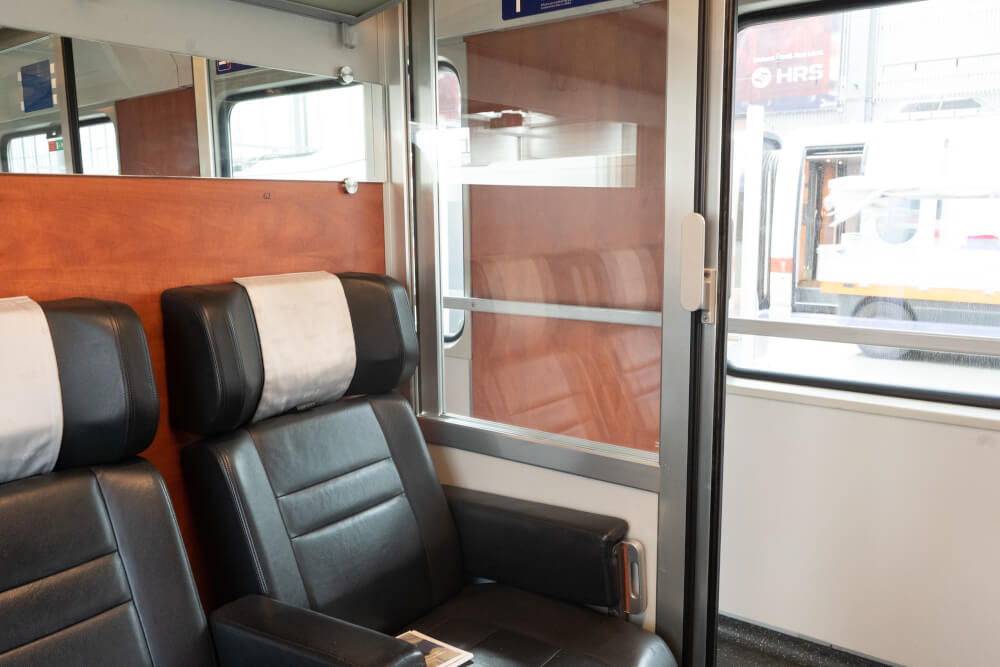 Look into group/regional tickets:
Many areas in Europe will have special deals for those travelling in groups or in particular areas. In Bavaria for example (where I currently live), there's a group deal called a Bayern Ticket that gives you unlimited travel for the day for 5 people on the same ticket.
It costs 26 euros for the first person, then 5 additional for each extra person you add on, which is an insanely good deal if you get several people together.
Often, these deals will be cheaper than buying regular tickets, so do some research to see if these specials exist where you're headed 🙂 For more info, you can click here for my full Bayern ticket guide.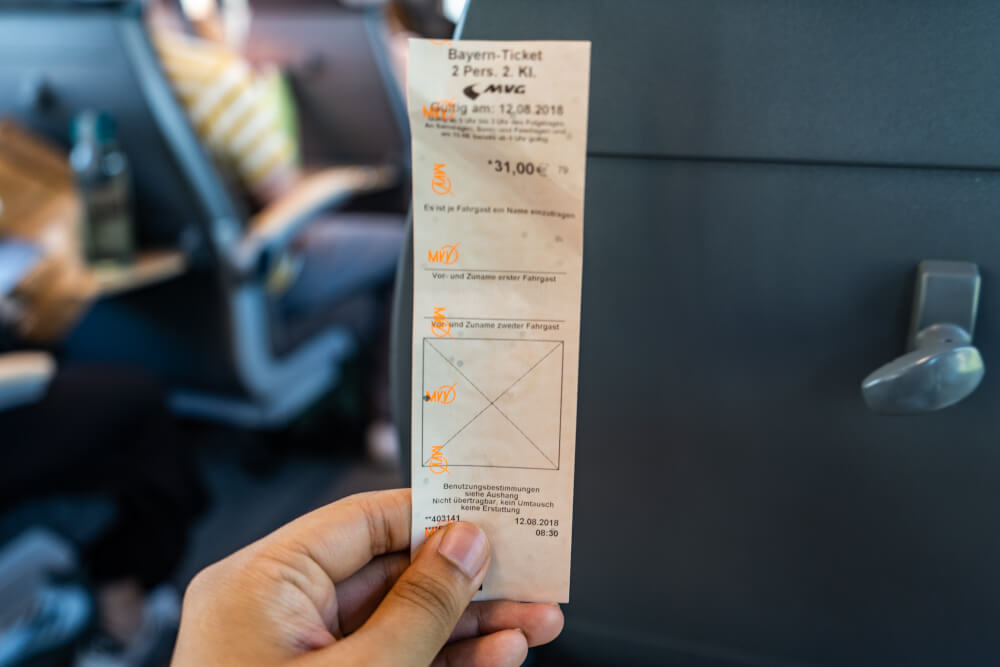 Check if you're eligible for discounts:
European train companies love rewarding people for being young, so often if you're under the age of 26, you're eligible for additional discounts, especially if you're a student.
In Belgium for example, those 26 and under can buy a GoPass 1, which allows you to travel one-way anywhere in the country for only €6.60.
Get a train pass:
For my fellow North Americans, Eurail offers a lot of different passes for different countries, time periods, etc. These can be much cheaper than buying tickets individually, and they also offer a lot more flexibility.
It's good value for money, despite not being the cheapest option out there. I would recommend doing a lot of research prior to buying a pass to see how much tickets cost for your intended travel routes because you might be able to plan a cheaper trip if you buy non-flex tickets far in advance.
Click here to browse the best deals on Eurail Passes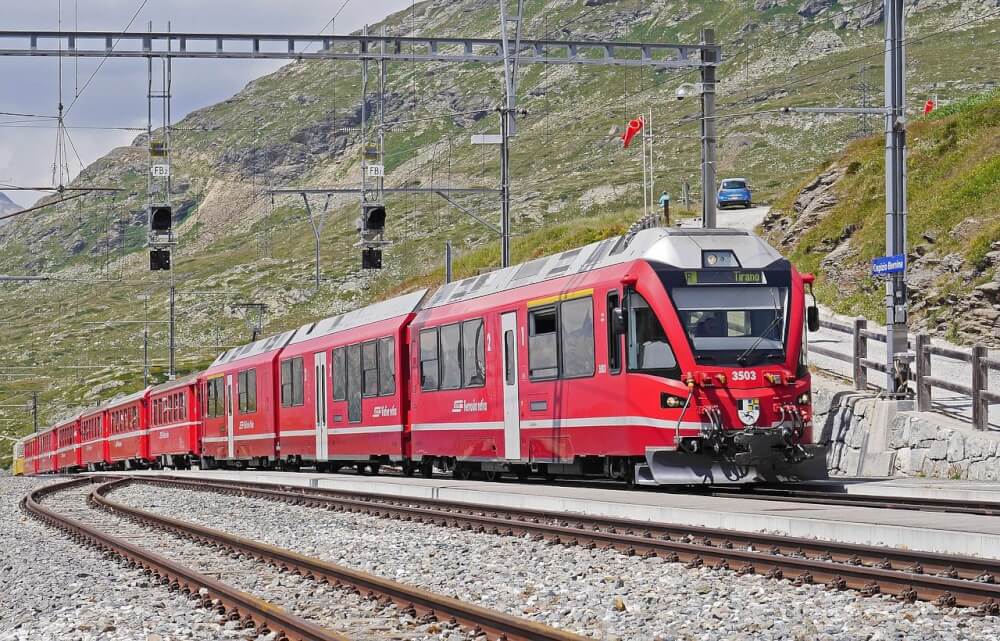 6. Travel Europe Cheaply by Renting a Car
Travelling through Europe by car might sound like a wonderful bucket list dream, but it's a lot more complicated than just getting an old Volkswagen and decking it out in fairy lights.
The issue with renting a car in Europe is that it's riddled with hidden costs, including extra fees for crossing multiple countries, dropping off at different points, highway vignettes (required for many countries in Central Europe, etc. etc.)
The truth is, it is highly unlikely that renting a car will be the cheapest way to travel Europe for you.
Is it worth it though? Well, the freedom to pull over whenever, go wherever and take off at a moment's notice is pretty sweet.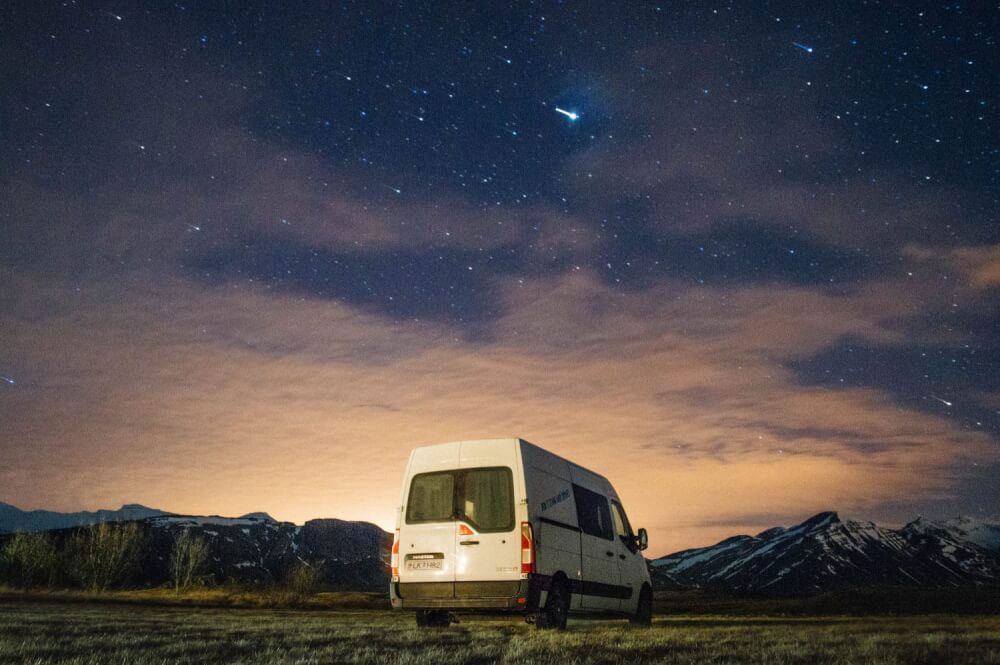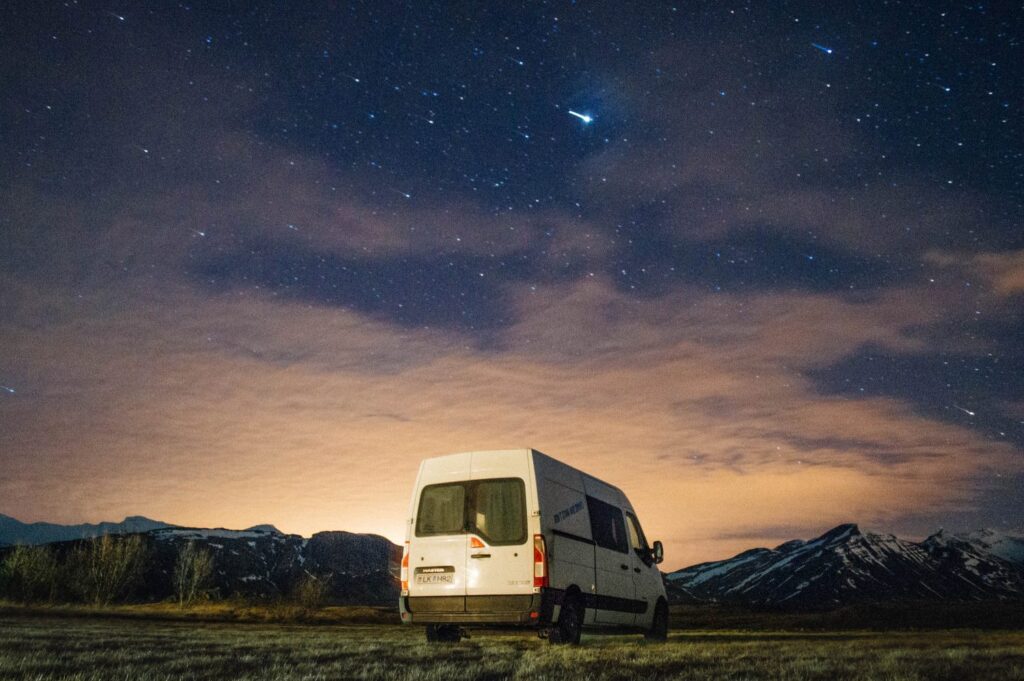 If you choose to go this route, here are some tips to help you get the best deal on travelling through Europe by car:
Use a comparison website:
A good start is using a comparison website to find the most competitive prices for a car rental. Expedia is my go-to.
That said, looking at these listed prices is simply not enough. It's also important to…
Consider the hidden costs:
The prices you see on these comparison sites will most likely not be what you end up paying. There are MANY extras to consider, like insurance, GPS, multiple country fees, one-way drop off fees, tolls, vignettes, etc.
Sadly, the companies are not consistent in what they include in their listed price, so be sure to do your research and read the fine print so you can fully understand which is the best deal.
Click here to read my post full of hidden costs you should be mindful of!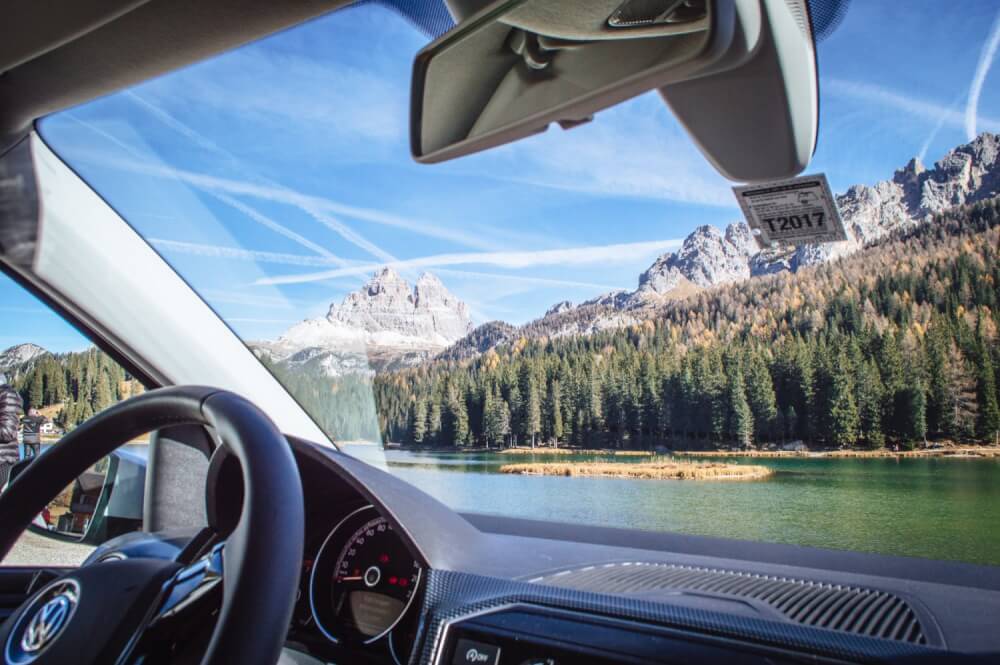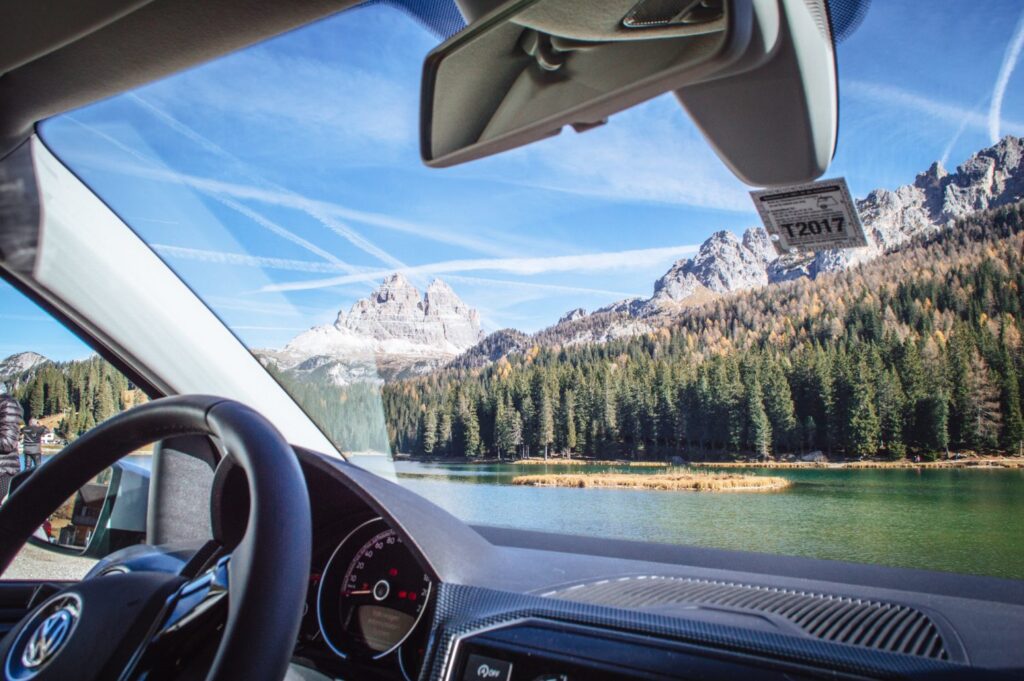 Find coupon codes automatically:
I highly recommend the free Google Chrome extension, Honey, which looks up free coupon codes for you automatically. It takes a click to install and is awesome for saving a little extra on all travel bookings and any other online purchases.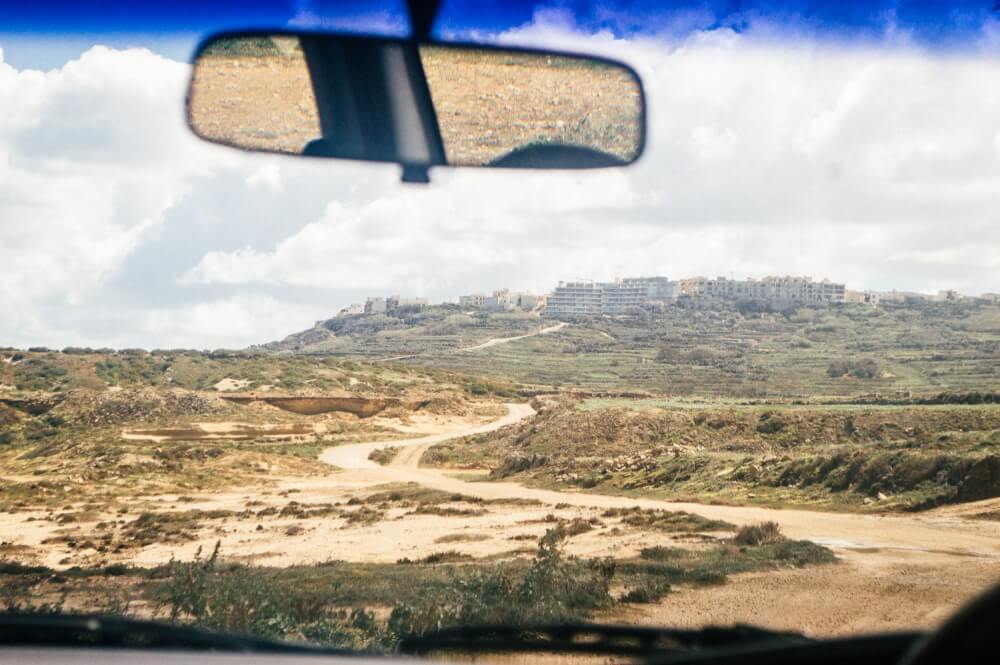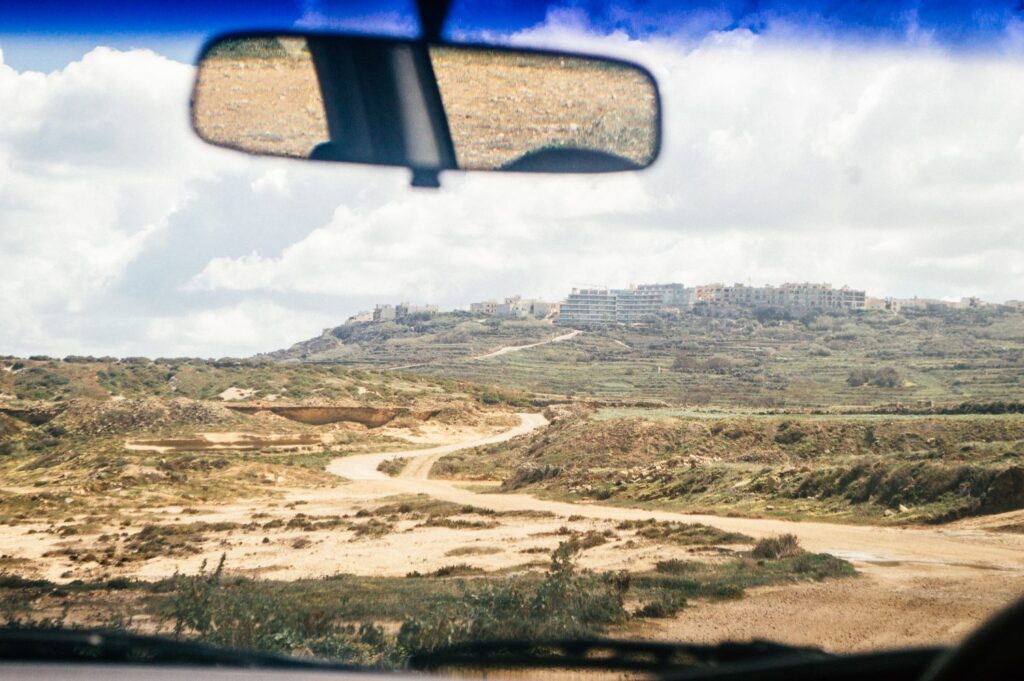 Any more questions about the cheapest ways to travel around Europe?
I hope you enjoyed that guide on the cheapest way to travel Europe and that it gave you some good insight into the different options for cheap transportation in Europe.
If you have any questions though, feel free to ask below!
My Go-To Travel Favourites: