*FYI - this post may contain affiliate links, which means we earn a commission at no extra cost to you if you purchase from them. Also, as an Amazon Associate I earn from qualifying purchases. Check out our Privacy Policy and Disclosure. for more info.
If you follow me on Instagram, you'll know I recently celebrated the 7 year anniversary of my first ever European backpacking adventure… naturally becoming a hot mess of nostalgia in the process.
You'll also know that while prancing down memory lane, I came across the most ludicrous document ever – a painfully detailed day by day breakdown of our entire 6 week trip in Europe, across eight countries.
A lot of people saw the monstrosity on Instagram and asked for a copy, so here's a cleaned up version!
If you're wondering how to spend 1.5 months backpacking Western Europe, here's a detailed itinerary you can feel free to steal.
I hope you find this all helpful, and be sure to check out my top tips for backpacking Europe for more info.
A Few Notes On this Western Europe Backpacking Itinerary
Looking over this document after travelling extensively around Europe, there are a lot of improvements/adjustments I would make.
Honestly, this itinerary was created by starry-eyed backpackers who thought this would be their ONLY chance to travel Europe like this… ever.
So yes, the route is packed, pretty stressful, and features pretty much the most touristy cities in Western Europe.
I've gotten a lot wiser since those early days, so I'll present our original itinerary as we did it, but with plenty of notes along the way to help you (hopefully) plan a better trip catered to your needs.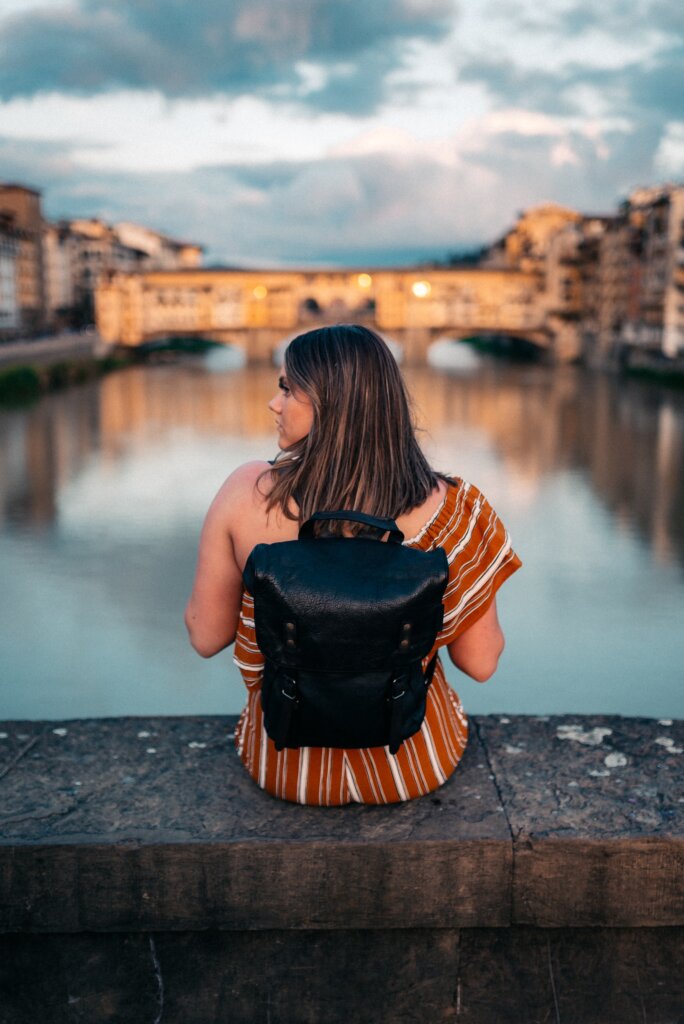 Overall, here are some considerations to keep in mind:
This itinerary features mainly big cities, but I would add in some day trips to smaller towns or (even better) some nature breaks in between so you have some time to relax a bit between destinations
This itinerary is focused on Western Europe, with a lot of expensive cities in the mix. If you're backpacking Europe on a budget, consider adding some Eastern European countries to your itinerary for fewer crowds and more budget-friendliness
We flew in/out of different cities for more flexibility. This costs a bit more, but not much if you find good flight deals
This is a very structured itinerary with no room for spontaneity. As such, we pre-booked all our accommodation. This helped cut costs and also helped calm our (clearly) neurotic selves down
Again, there are a million ways to improve this European backpacking itinerary, but I hope it'll be a helpful starting point for first time visitors, or those trying to squeeze as many iconic sights into 1.5 months as possible.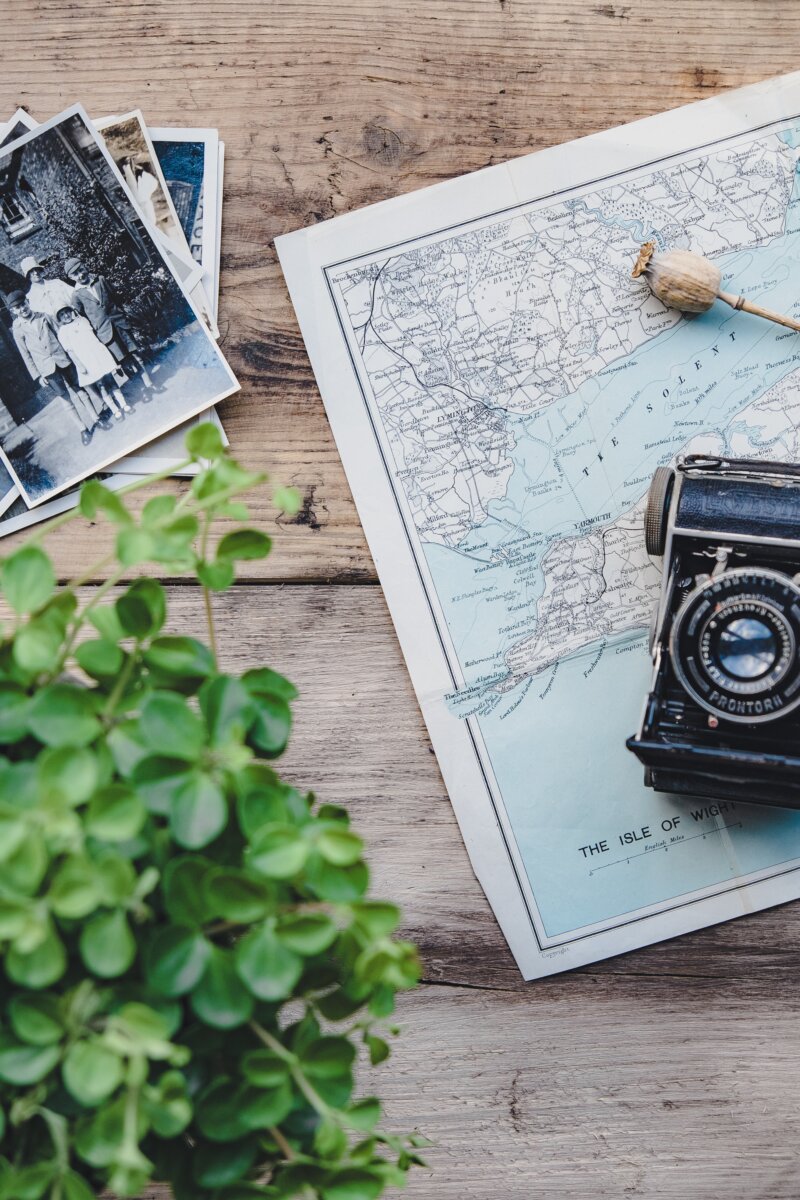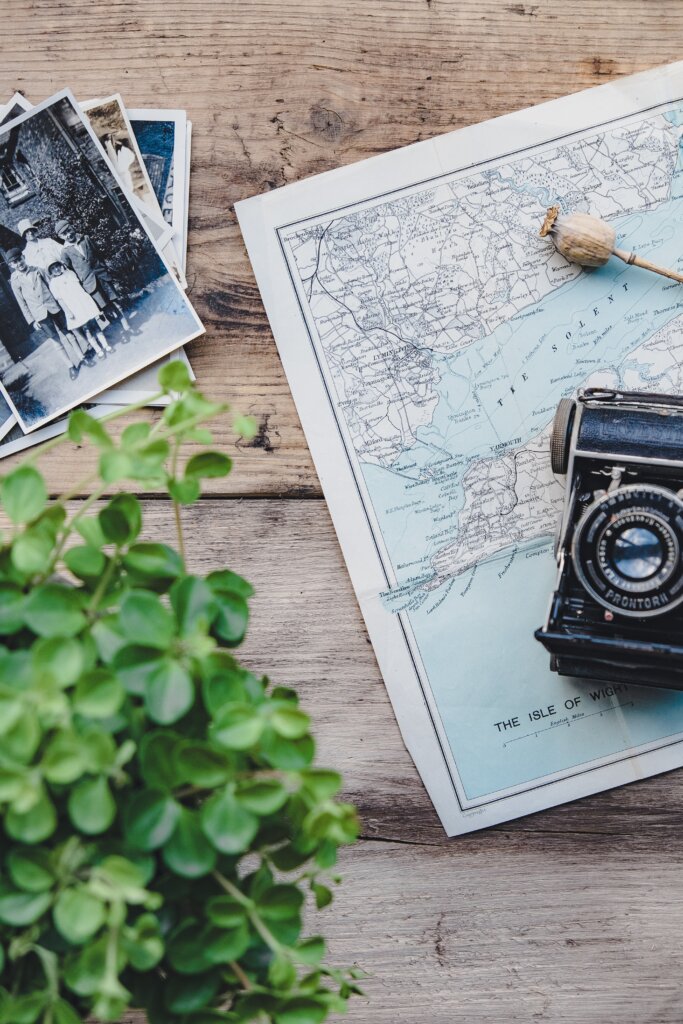 My 1.5 Month Western European Backpacking Itinerary at a Glance
Throughout our 1.5 months backpacking Europe, we used a mix of flights, buses, and trains (whatever was cheapest!). If you don't know where to begin, be sure to read my guide on the cheapest ways to travel around Europe.
NOTE: A lot of first-timers backpacking Europe choose to explore Europe by train with a Eurail Pass. You can read my full Eurail Pass review for more info, but generally speaking, Eurail passes are only good if…
Budget isn't your #1 priority, because buses/flights are usually cheaper if you book in advance
You aren't travelling huge distances, because trains can take a long time between countries
You want the romantic experience of travelling Europe by train (read my guide to Europe's most scenic routes)
You are going to an expensive country like Switzerland where a pass might actually save you money (check out my list of scenic Swiss train rides for inspo)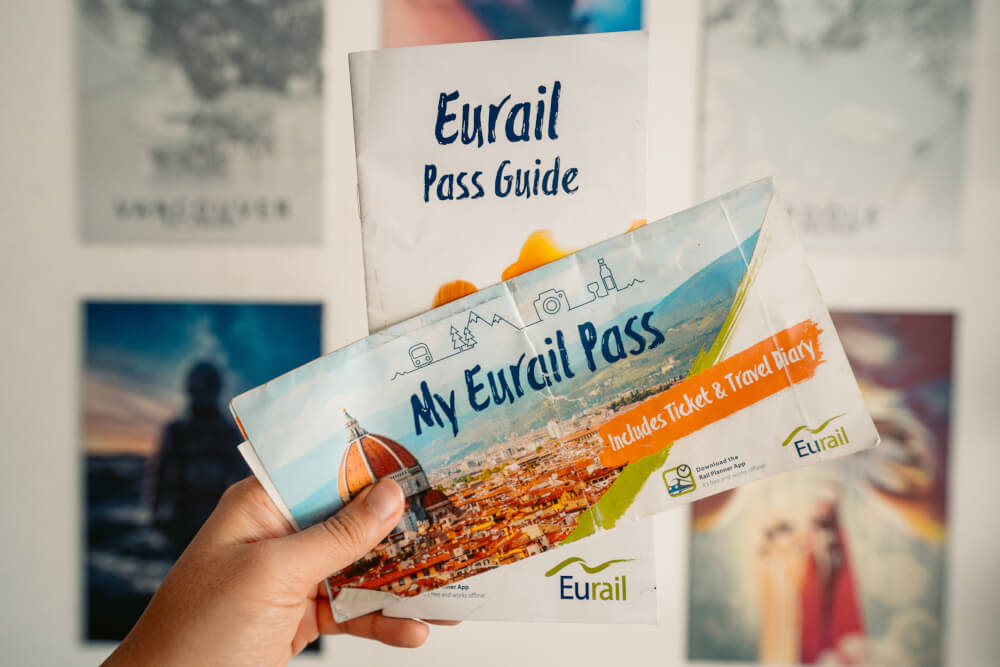 Overall, if you are travelling Europe on a budget, opting for transport with a bus company like Flixbus or low-cost airlines like RyanAir, easyJet or Wizz Air will save you more money.
We took a few overnight buses during our trip to further save on accommodation, but I wouldn't recommend this unless you're really on a budget.
There's obvious trade-offs to be mindful of, but just know that saving money often means you'll pay in other ways (like sanity and dignity).
Because we were on a budget, we stayed exclusively in hostels and AirBNBs, as well as crashed with friends/family for two legs of the journey.
If you are new to hostels, don't be scared! Hostels in Europe are clean, cheap, and fun (so long as you pick the right ones). Here is a guide on how to book the perfect hostel every time.
And if you're new to AirBNB, here is my Guide to AirBNB for First-Timers as well.
Anyways, here is where we went on our 1.5 month backpacking trip, and how long we spent in each city:
Paris: 7 days (we stayed this long because we were crashing with a friend)
London: 5 days
Brussels: 3 days
Amsterdam: 3 days (we actually stayed in Rotterdam because of family, but Amsterdam makes more sense for 1st timers)
Berlin: 3 days
Prague: 3 days
Milan: 3 days
Florence: 2 days
Cinque Terre: 3 days
Rome: 4 days
Sorrento/Amalfi Coast: 3 days
Nice & Monaco: 3 days
1.5 Months in Western Europe: A Detailed Itinerary
Because our backpacking itinerary was mainly based on where we could get cheap flights/transport, you could easily re-shuffle these destinations and stops depending on where it's cheapest for you to fly into.
Read my How to Find Cheap Flights to Europe guide if you need more help with that.
Stop #1: Paris (1 Week)
We spent just over a week in Paris because we had the luxury of crashing with a friend, which meant free accommodation, even if it required legging it 7 flights of stairs every day and braving a dark shared toilet for the whole floor.
For most backpackers though, a full week in Paris might end up being really expensive, so feel free to reduce your time here.
I will say though that there's plenty of free things to do in Paris that could keep you occupied for a full week, along with excellent day trips, so plan for a week if you really want to see a lot.
Paris is an amazing city, and a bucket list destination for many… although be warned: it's also a love/hate city – a lot of people come here with the wrong expectations and end up hating it.
My opinion? Come with realistic expectations, and know the common tourist mistakes to avoid, and you will love Paris. Be sure to read my top Paris tips to make sure you're prepared!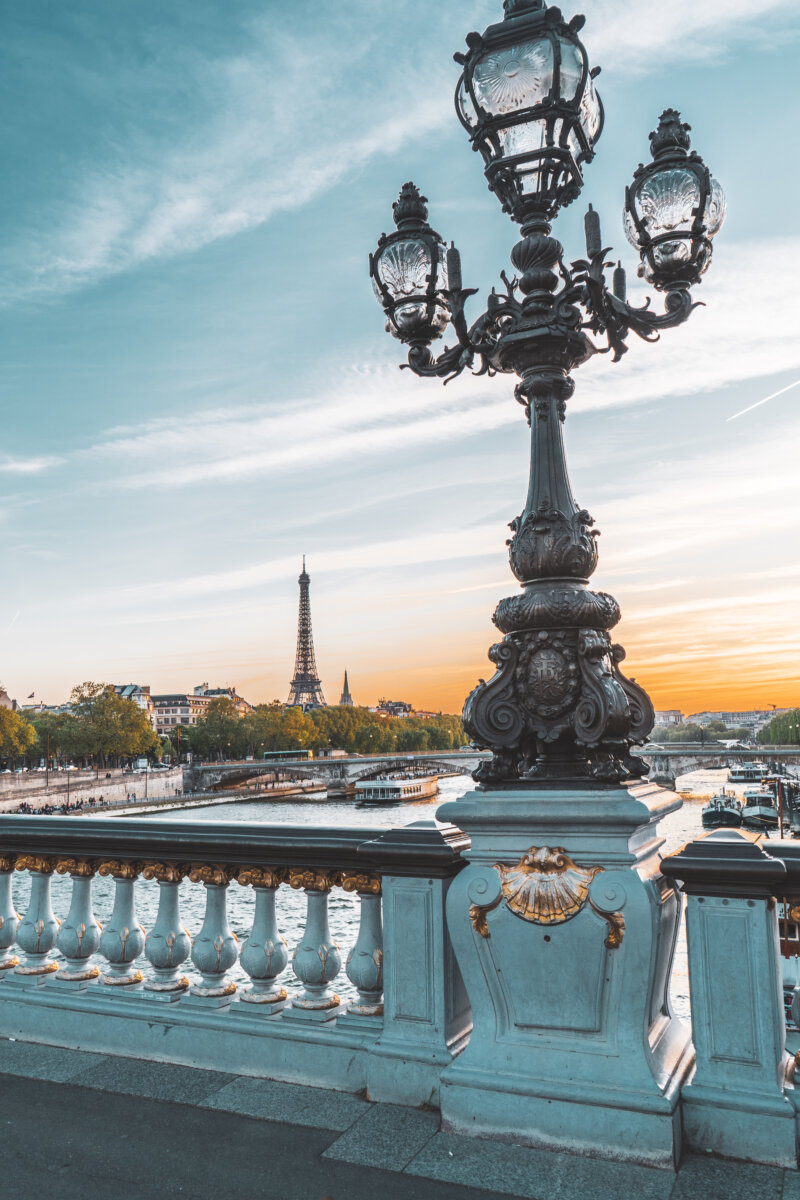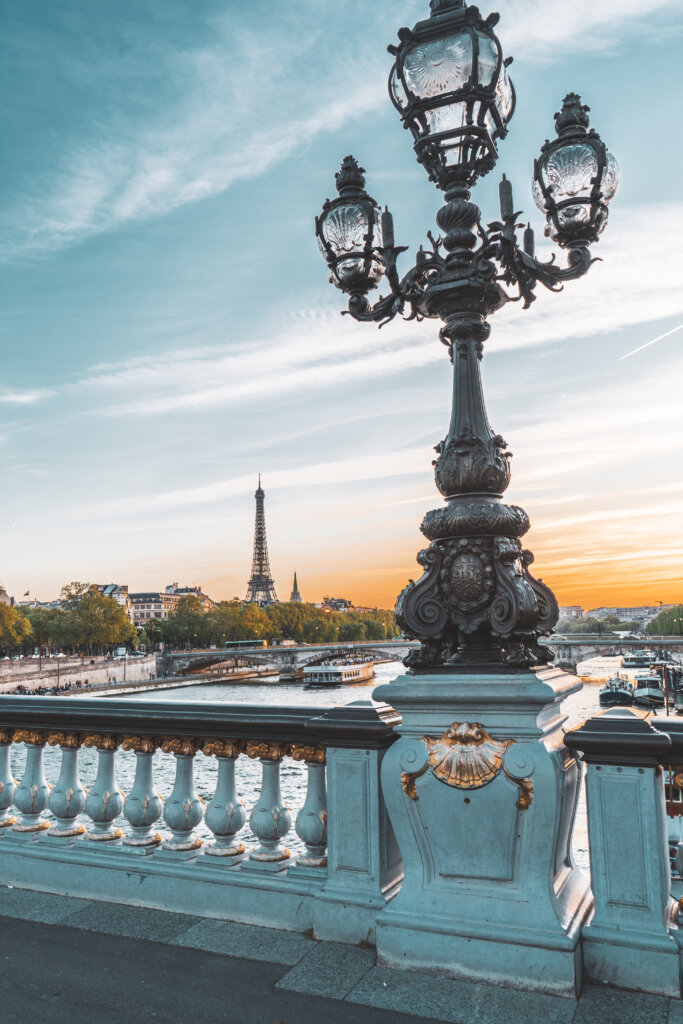 Here is how we split our days in Paris:
Day 1: Touristy must-sees in the morning (e.g. Eiffel Tower), picnic at the Champs de Mars and general sightseeing along the Seine
Day 2: Paris walking tour to see the main sights and learn some history; visiting Paris' famous department stores and the Palais Garnier
Day 3: Day trip to Disneyland Paris
Day 4: Buy 4-Day Museum Pass & go to more museums like the Orangerie and the Louvre
Day 5: Use Museum Pass Day 2 to visit Centre Pompidou, Sainte Chapelle, the Pantheon and the Orsay; Explore Latin Quarter
Day 6: Use Museum Pass Day 3 to visit the Musée Rodin & the Invalides; Explore Montmartre
Day 7: Use final Museum Pass Day for a day trip to Versailles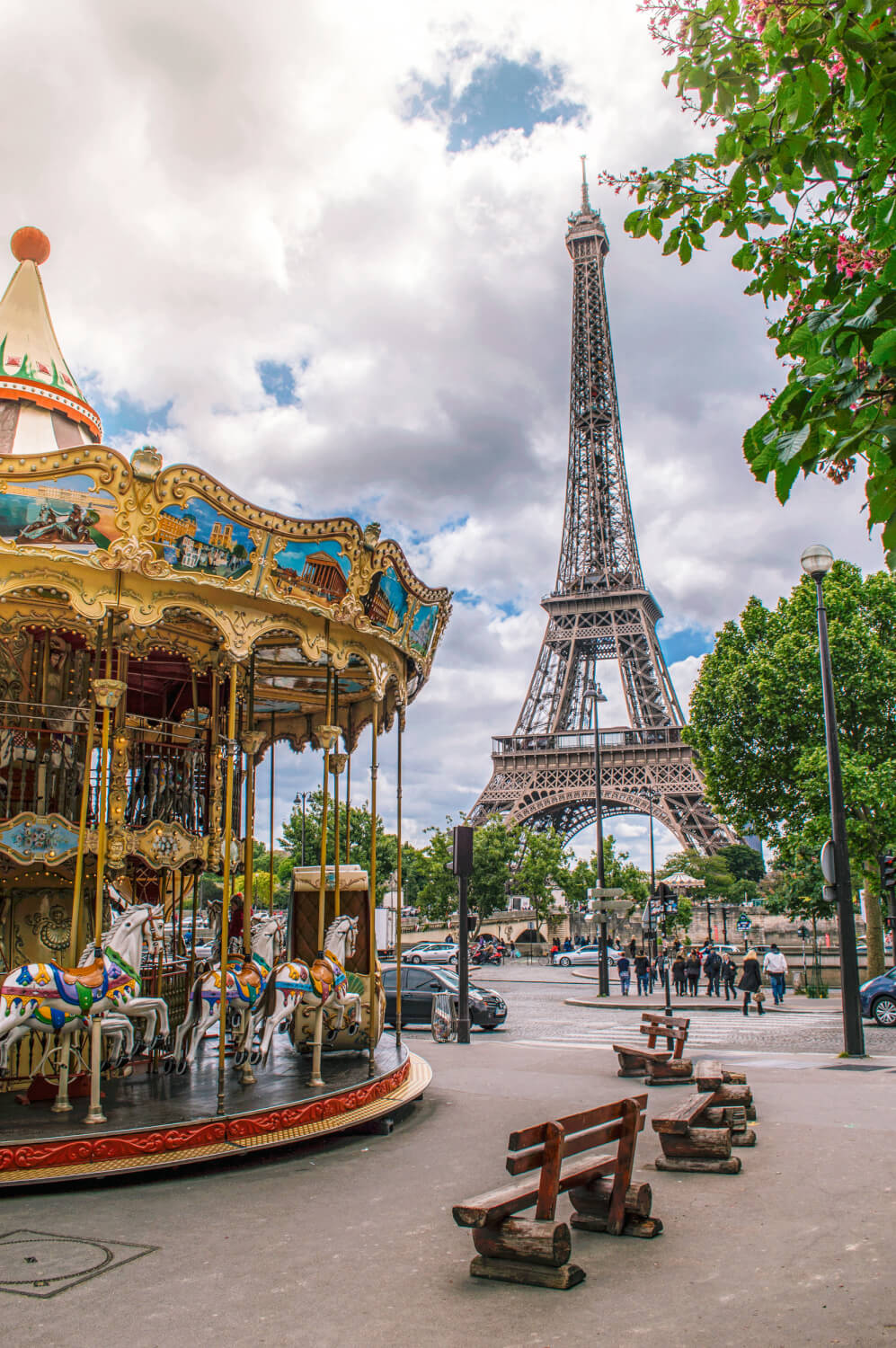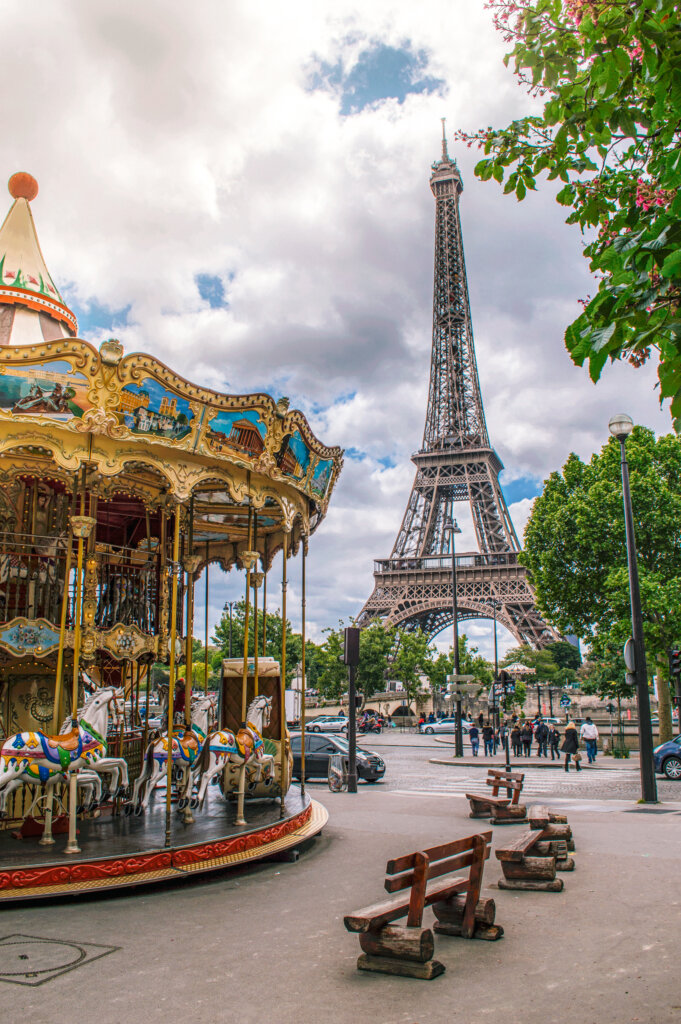 Stop #2: London (5 Days)
From Paris to London, we took an overnight bus.
This cost us literally less than 5 bucks, but it was a pretty traumatizing experience involving an 11 hour journey (with a ferry break in between).
If budget allows, go for the Eurostar instead and you can be in London in under 2.5 hours! I'd recommend comparing options on Omio – it's free.
We stayed at the Astor Victoria Hostel, which was in a very convenient location near transport hubs like Victoria Station. The hostel was super social and fun/laidback, and a fun place to meet people. The bathrooms weren't the cleanest though.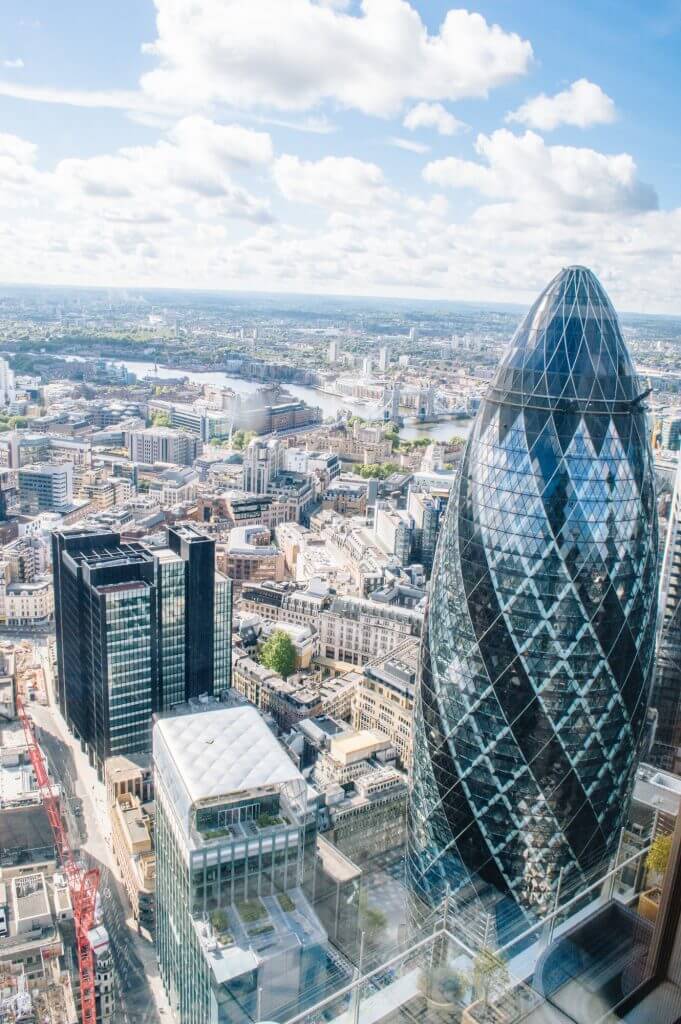 Here is how we split our days in London:
Day 1: Full English Breakfast (important!), exploring central London
Day 2: Walking tour; lunch at Borough Market; Walk along the Thames
Day 3: Free museums like British Museum, National Gallery & National Portrait Gallery, along with touristy highlights like Leicester Square & Picadilly Circus; West End show in the evening
Day 4: Camden, Regent's Park, Abbey Road (sorry – I'm a big Beatles fan!), Warner Bros Studio Tour (AKA the Harry Potter Studio Tour)
Day 5: Afternoon tea; Explore Notting Hill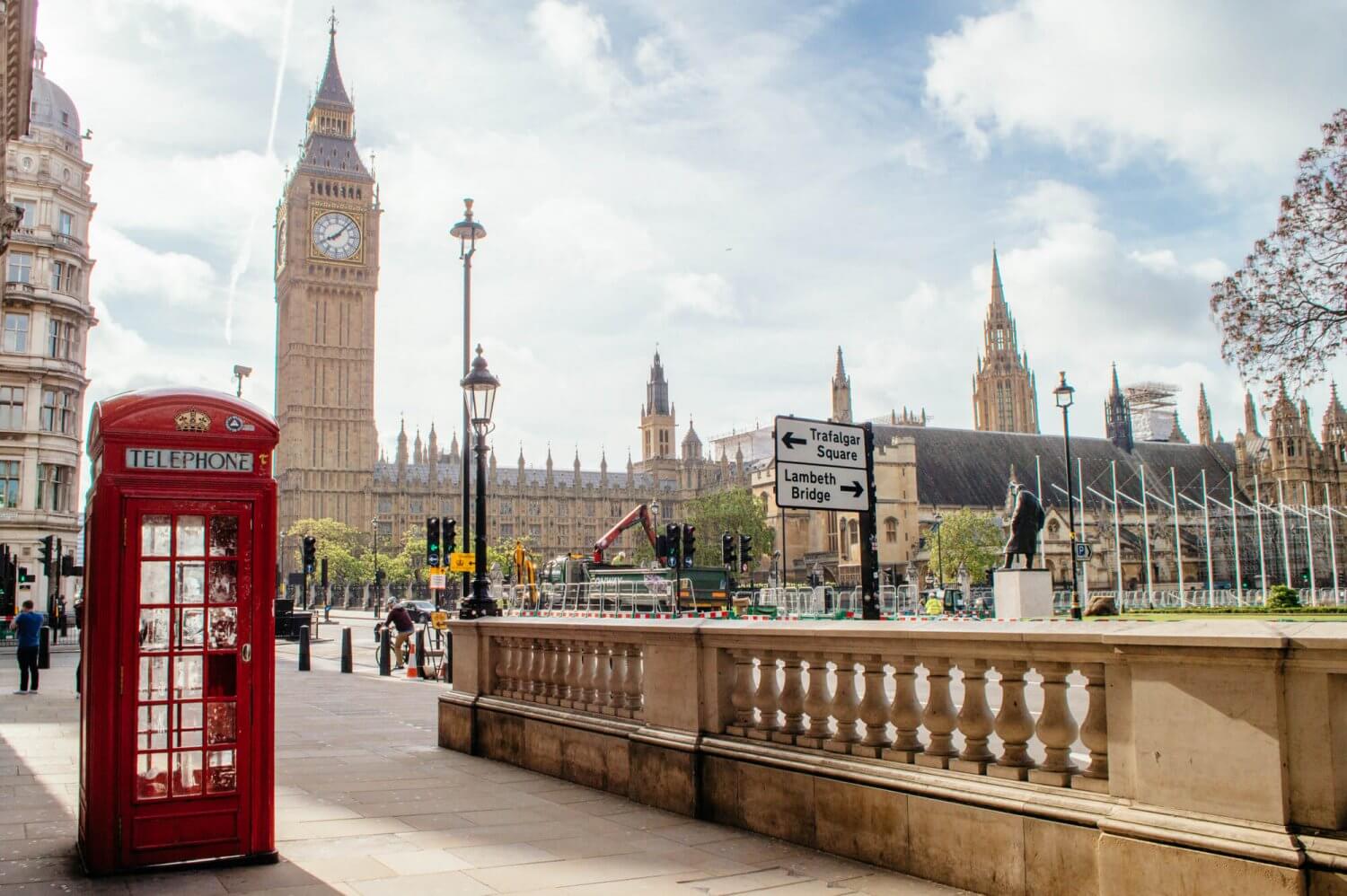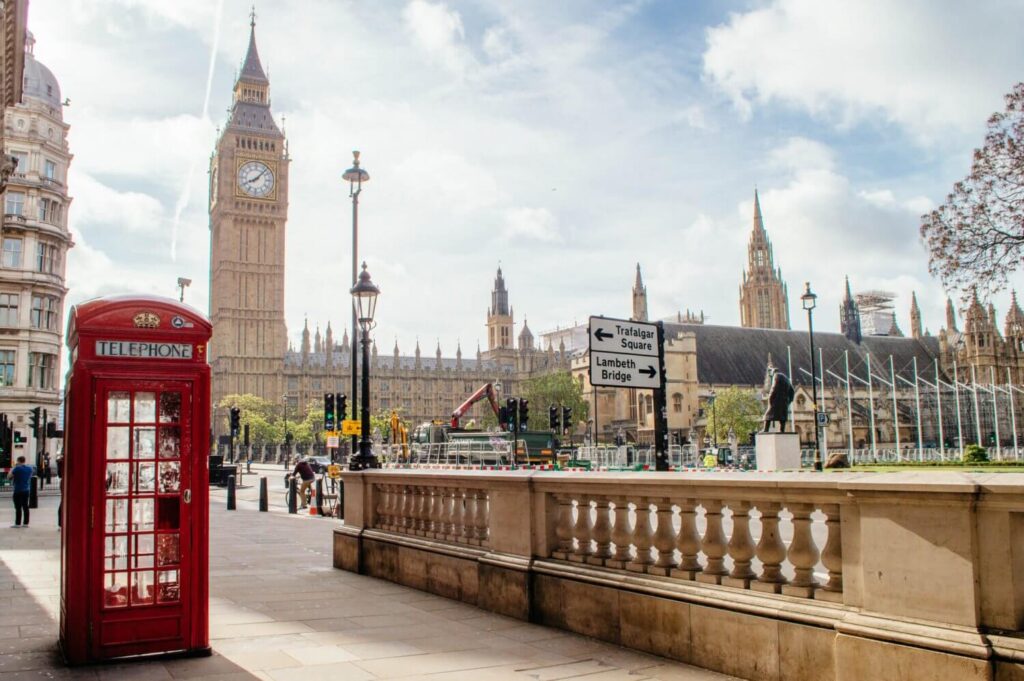 Stop #3: Brussels (3 Days)
From London to Brussels, we took yet another overnight bus because of a great deal we found.
For your sanity, if budget allows, go for the Eurostar instead and you can be in Brussels in about 2 hours. I'd recommend comparing options on Omio – it's free.
We stayed at the 2GO4 City Centre Hostel and thought it was pretty awful. I'd recommend going for their location by Grand Place instead (much better location and reviews), or check my guide here on the Best Hotels in Brussels.
I'll be upfront and say I hated Brussels the first time I visited. This is another one of those cities that you need to research in order to "do" properly. I've been back several times and now love it, so be sure to read all my Brussels tips before you go!
Realistically, 1-2 days is enough to do the main touristy sights of Brussels.
The great thing about Belgium though is it's a small country, so you can easily do day trips to other Belgian cities. I can highly recommend Bruges, Antwerp or Ghent.
If you're under 26, you can even use a Go Pass 1, which gets you a 2nd class ticket anywhere in Belgium for 6.60. Amazing deal.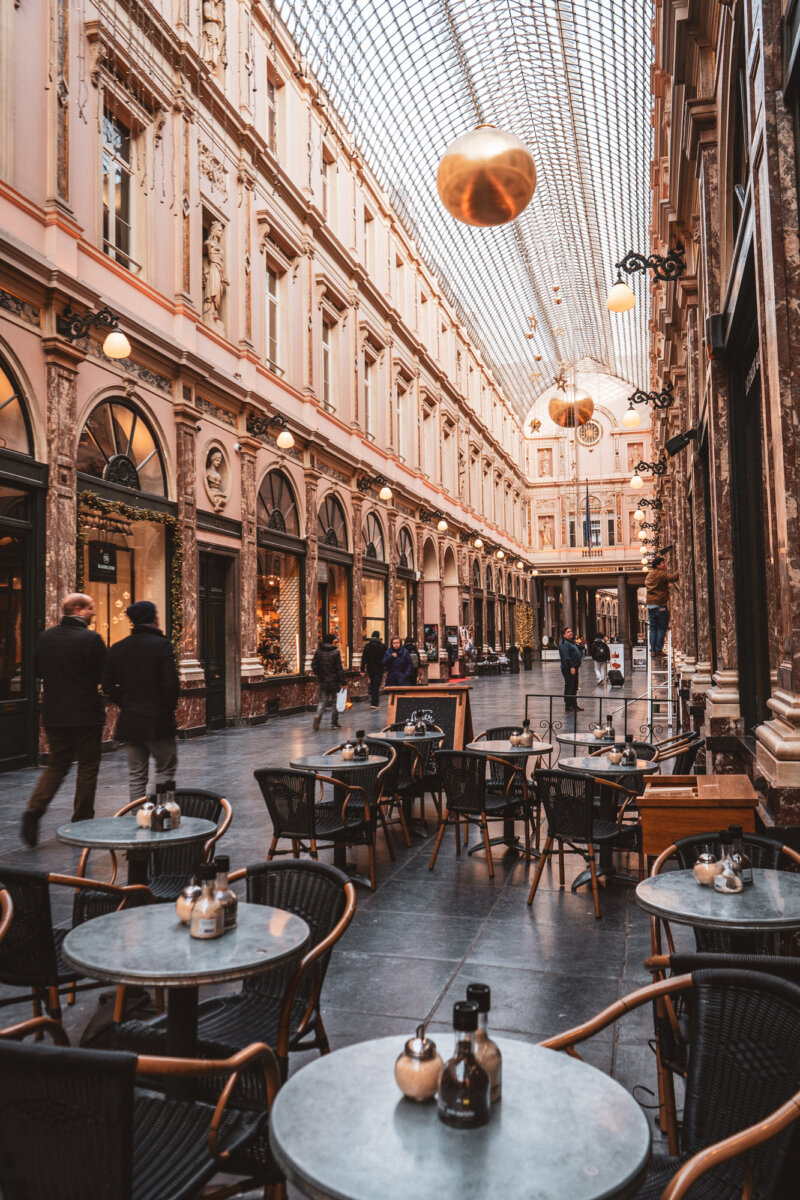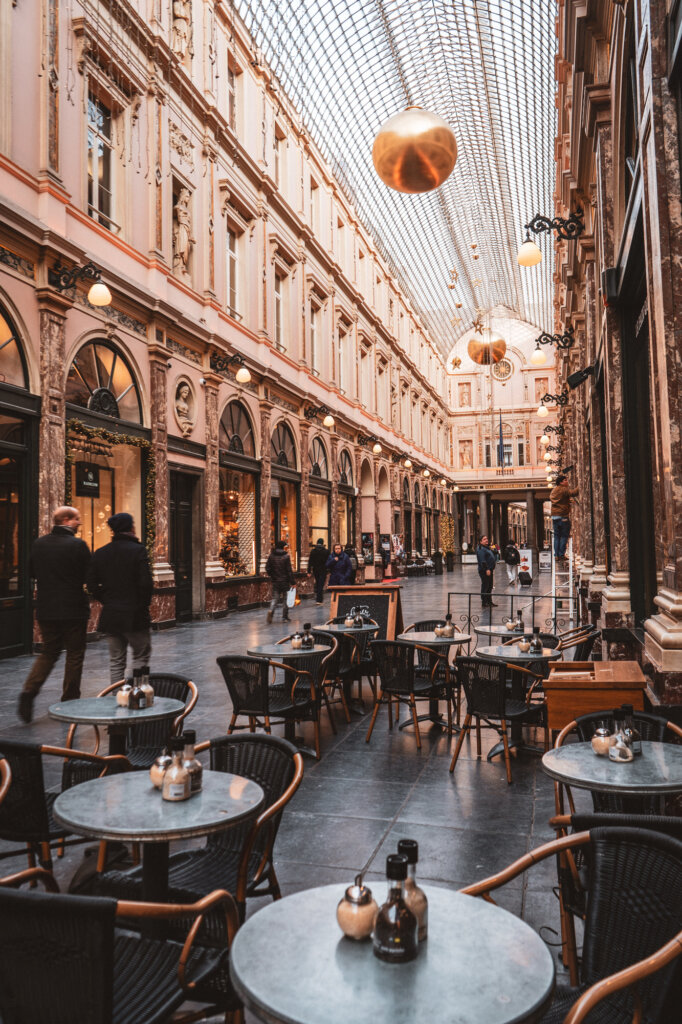 Here is how we split our days in Brussels:
Day 1: Walking tour of Brussels, main sights like Grand Place; Waffles & Beer; Café Delirium
Day 2: (Recommended, because we didn't do this and I wish we had) Getting a Brussels Card and exploring Brussels' quirkier museums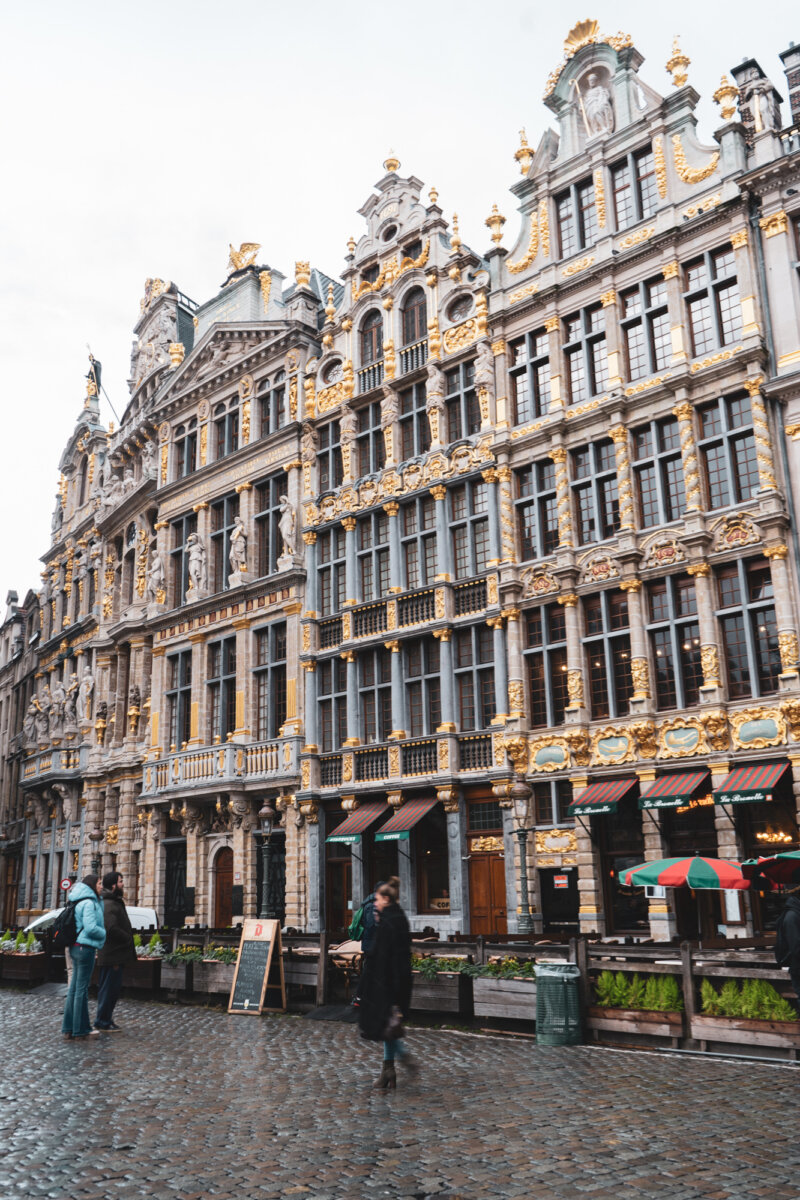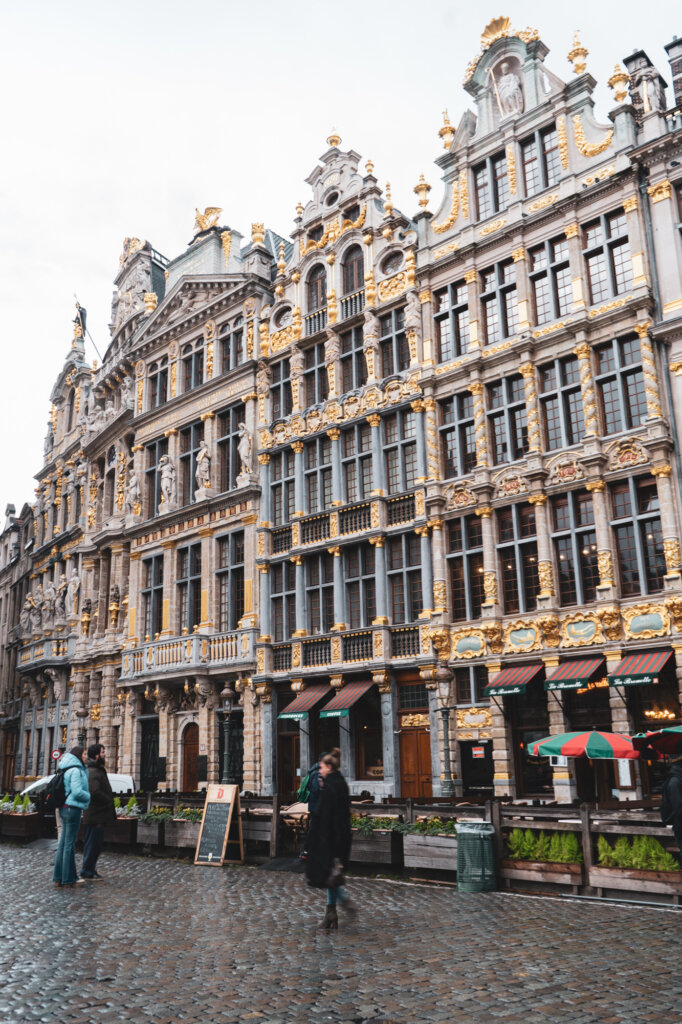 Stop #4: Amsterdam (3 Days)
As I mentioned above, we actually spent 3 days outside Rotterdam during our trip to stay with family, but if it's your first time in Europe, Amsterdam makes a lot more sense for your Europe backpacking itinerary.
To get from Brussels to Amsterdam, bus is the cheapest way, with lots of affordable options via Flixbus that range from 3-4 hours. A regular train will cost more, and only save you a bit of time.
To be fancy though, you can book a Thalys high speed train and get the journey done in under 2 hours. I'd recommend comparing options on Omio – it's free.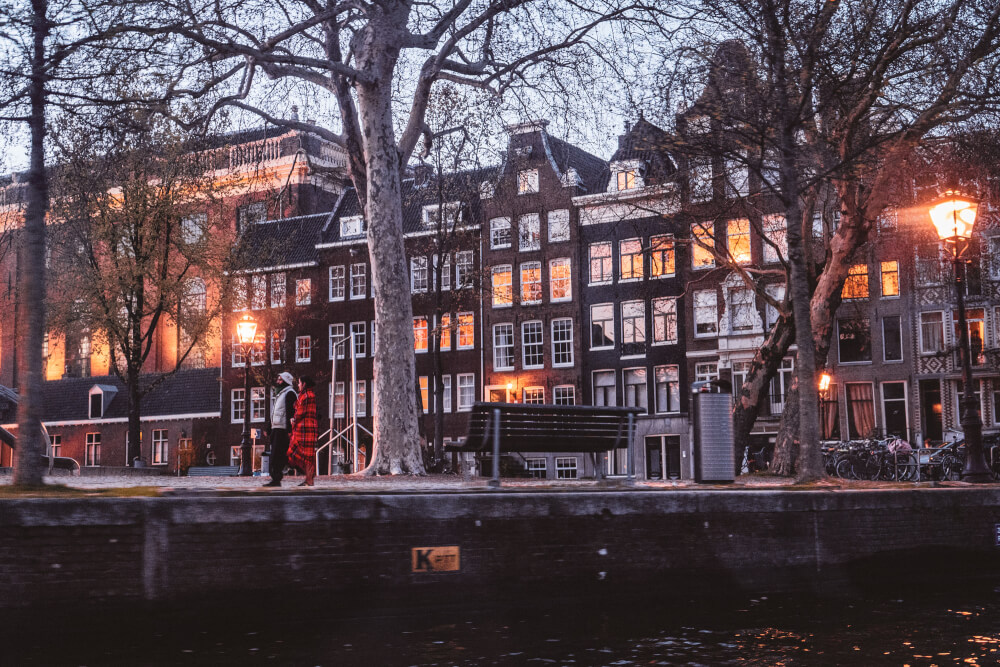 Here is how I would split your days in Amsterdam (based on other trips I've done)
Day 1: Walking tour & wandering around the city
Day 2: Get an iAmsterdam card and do all the main attractions like Rijksmuseum, the Van Gogh Museum and a canal tour
Day 3: Rent a bike, relax in Vondelpark or explore a more offbeat neighbourhood like Noord
PS: If you have extra time, consider taking a day trip to Giethoorn, or (if you visit during Spring), visiting some of the free tulip fields in the Netherlands or Keukenhof Gardens.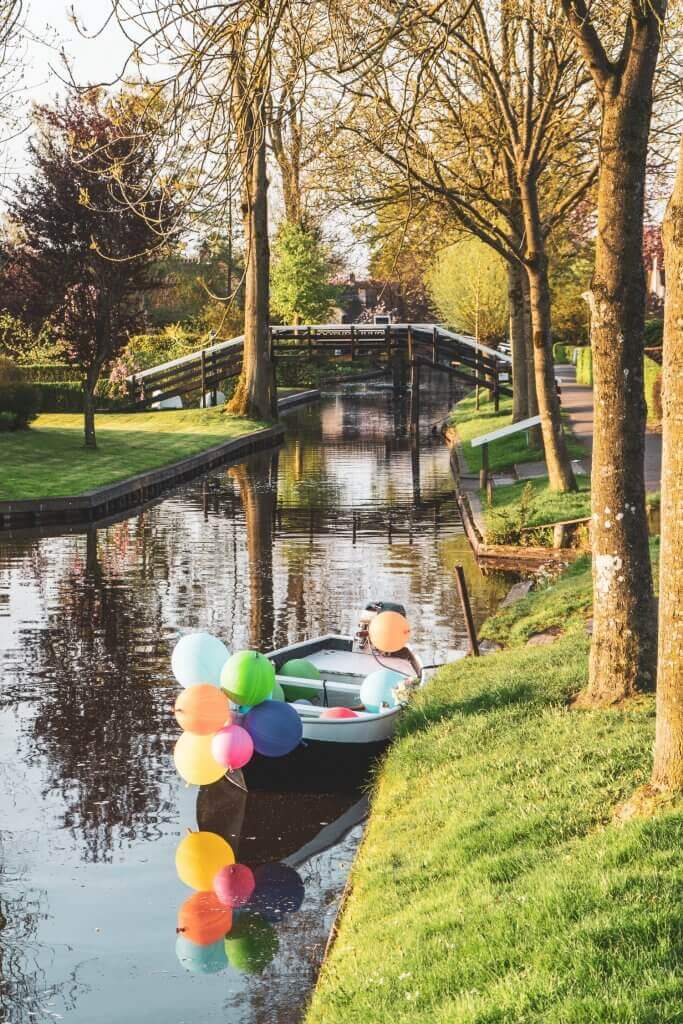 Stop #5: Berlin (3 Days)
We took an overnight bus from Amsterdam to Berlin, which, again is only worth it if you're on a super budget, because the journey is long and not all that comfortable.
Trains are unfortunately not that fast between the two cities either – the journey is about 6-6.5 hours even on high speed trains, but it might be a more restful way to travel.
NOTE: While flights between Amsterdam and Berlin are just over an hour, of course, once you factor in airport commute/waiting times, the time you save isn't that significant.
So, I'd say pick your transport based on what your priority is (budget, time, or comfort) and then use Omio to review the different options.
We stayed at the PLUS Berlin, which was really clean and modern, but not the most social hostel if you're looking to meet new people because it's a pretty large property.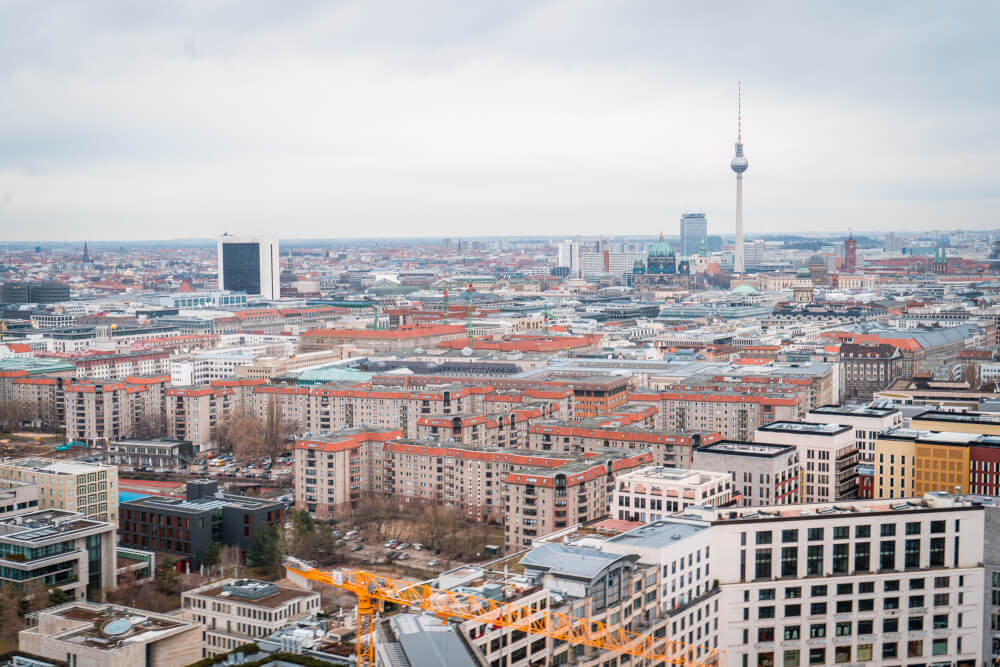 Here's how we split our days in Berlin (with some additional tips since I've been lucky to go back many times now):
Day 1: Walking tour – Brandenburg Gate, Holocaust Memorial, Reichstag (book ahead to go up for free); Explore Mitte – Gendarmemarkt, Topography of Terror
Day 2: Explore Kreuzberg/Friedrichshain in the morning – East Side Gallery, Markthalle Neun for lunch; Soviet Memorial at Treptower Park, Pub crawl in the evening
Day 3: Explore Charlottenburg in the morning; Visit some museums at Museum Island (along with Berlin Cathedral) in the afternoon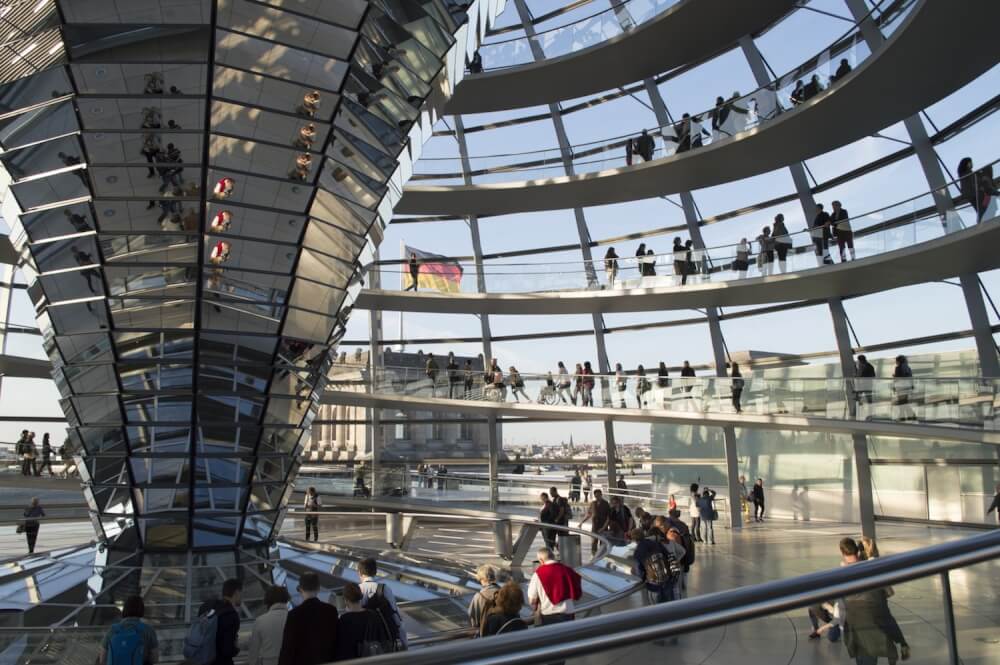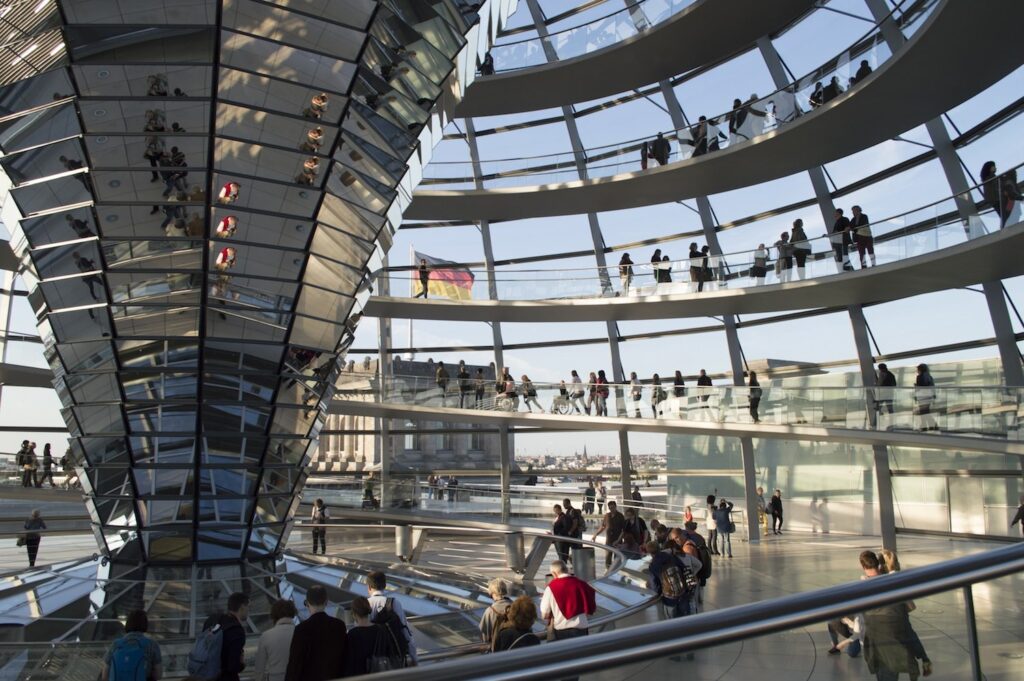 Stop #6: Prague
We took a flight from Berlin to Prague because this was the cheapest option, but a bus or train between the two is only about 4.5 hours. I'd recommend comparing options on Omio – it's free.
In Prague, we stayed at Hostel One Home and to date, it's still my favourite hostel I've ever stayed. I'd highly recommend it if you're looking for a homey and social atmosphere.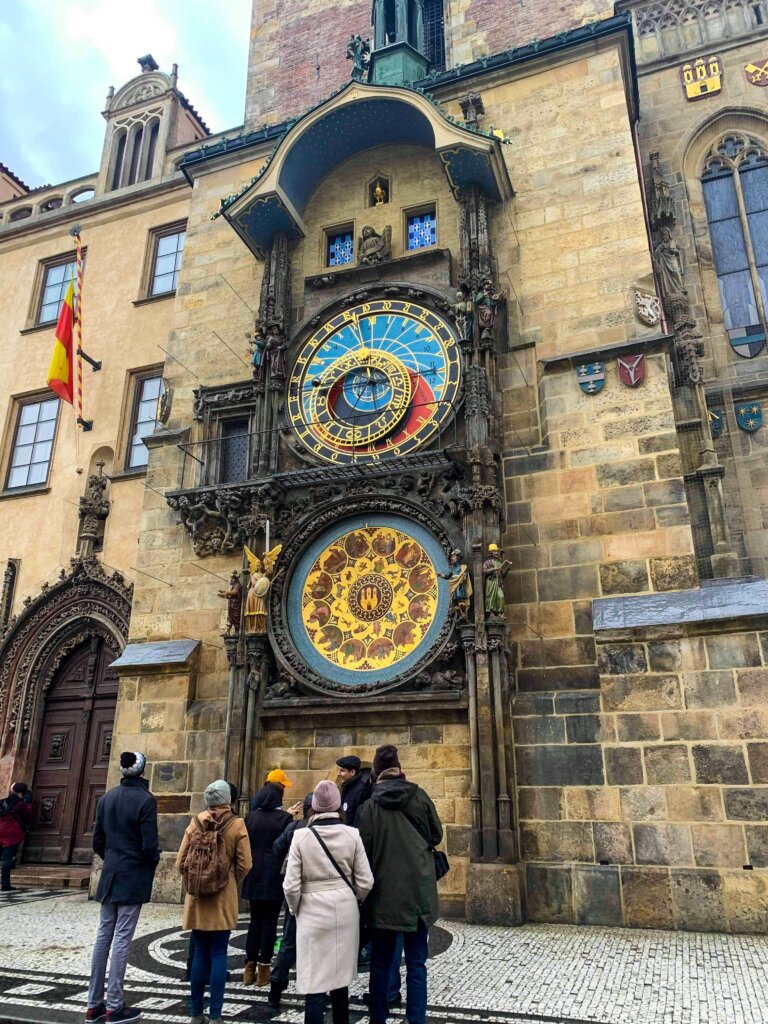 Here's how we split our days in Prague (with some new suggestions based on subsequent trips):
Day 1: Walking tour to see all of Prague's main sights – Old Town Square, the Astronomical Clock, Charles Bridge, Wenceslas Square (although wake up really early if you want to see these sights without a million other tourists). Also be sure to see Passage Lucerna, the Senate Gardens and Prague's famous Dancing House
Day 2: Visit Prague Castle (again, the earlier the better), Strahov Monastery, then walk down to see the Lennon Wall & the Malá Stana neighbourhood; Explore Jewish Quarter; Beer or pub crawl in the evening
Day 3: Explore offbeat Prague – Vyšehrad Fortress, look for David Černý's art sculptures & visit any museums/attractions you had an eye on
Looking for more inspo? Read my full list of fun things to do in Prague (for young travellers).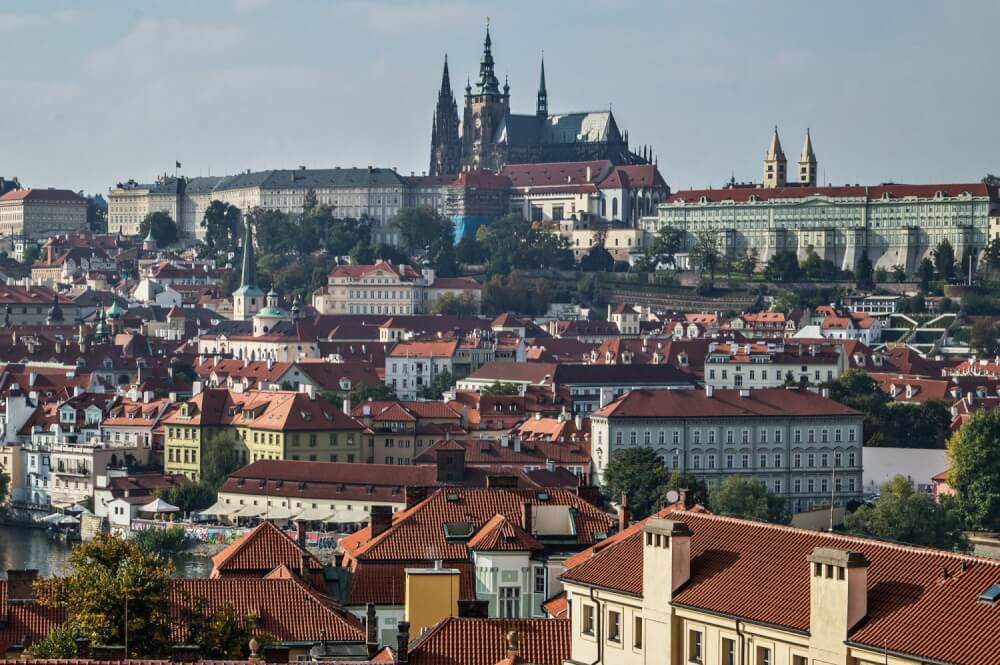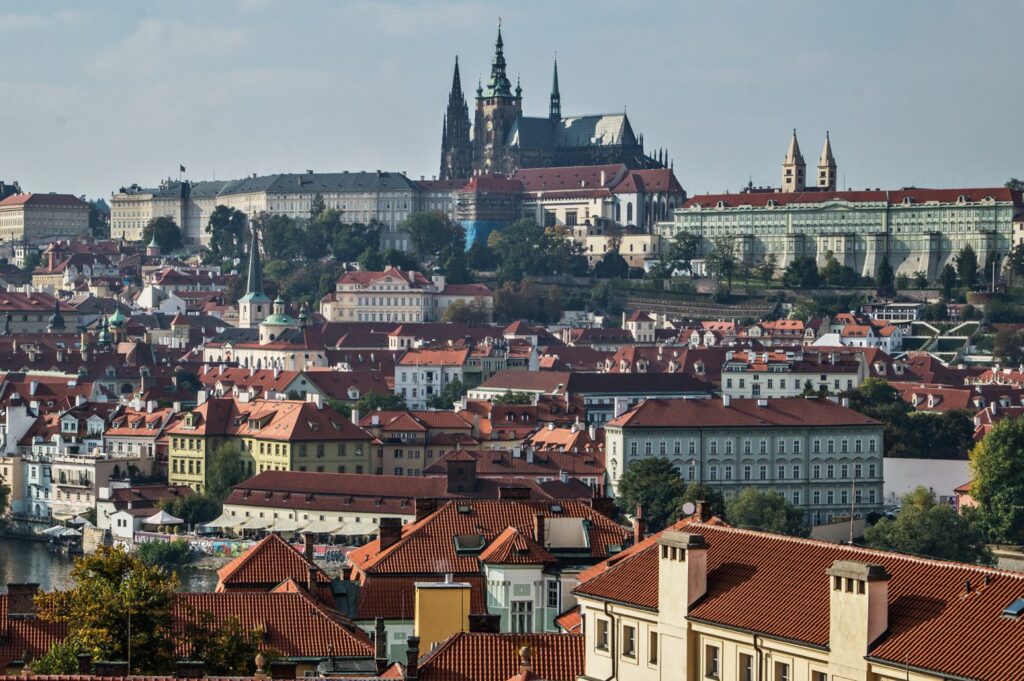 Potential Stop Suggestion: Munich (3 Days)
While I didn't end up visiting Munich on this first backpacking trip of mine, I live here now, so I can confirm it's a wonderful city well worth adding to your backpacking itinerary.
It's also a very quick, comfortable and cheap bus ride from Prague (4 hours). I'd recommend comparing options on Omio – it's free.
There are a lot of things to do in Munich, and if your trip happens to match up with Oktoberfest or Christmas Markets, then it's really a no-brainer that you should add Munich to your backpacking route.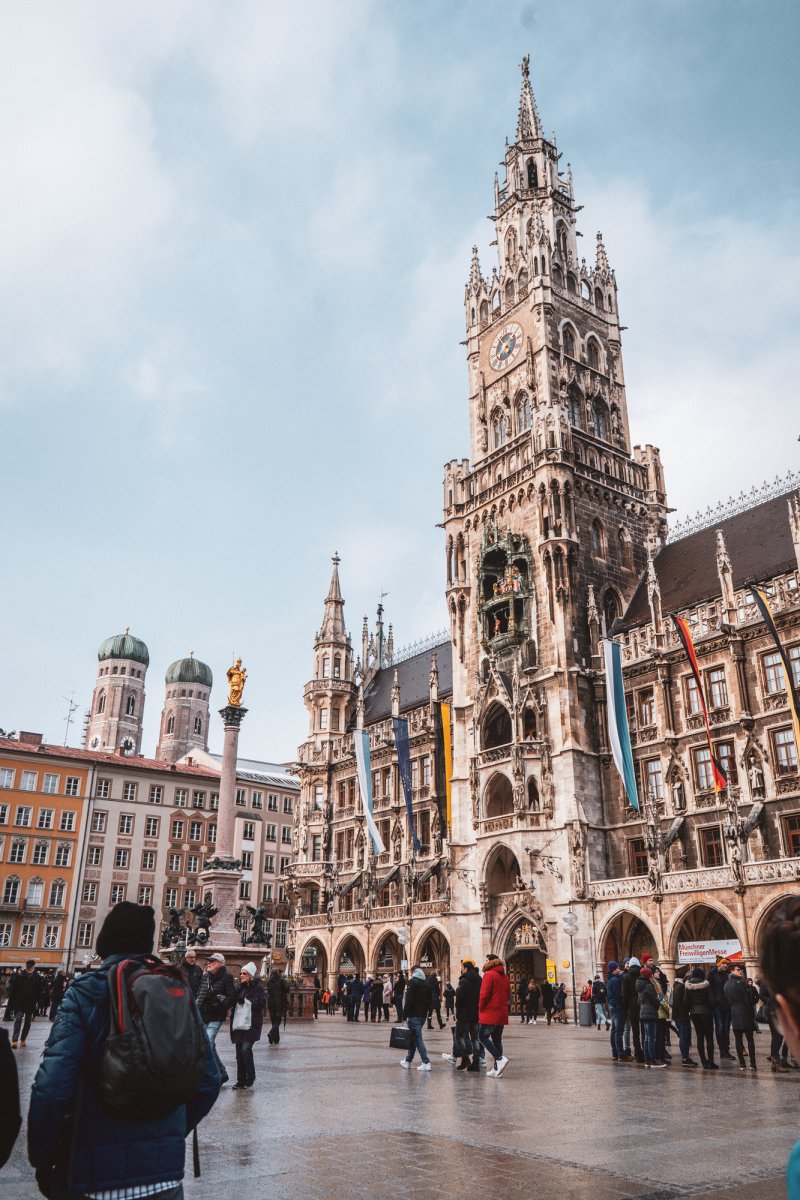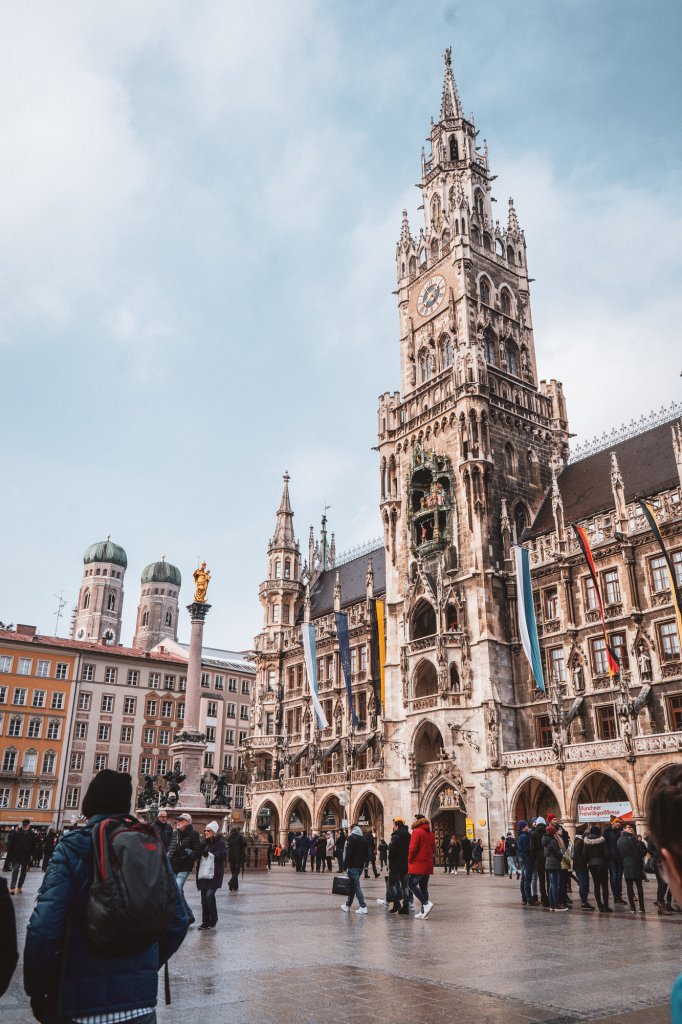 Of course, Munich is a wonderful base for unique day trips too.
You can go from Munich to Neuschwanstein Castle (AKA the real life Sleeping Beauty Castle), or you can go from Munich to Salzburg to scope out Sound of Music locations in real life.
Logically, going from Prague to Munich makes a lot more sense than what we did (Prague to Milan).
We wanted to fit Italy into our trip though, and this was the cheapest option we found.
Now, back to my original backpacking itinerary!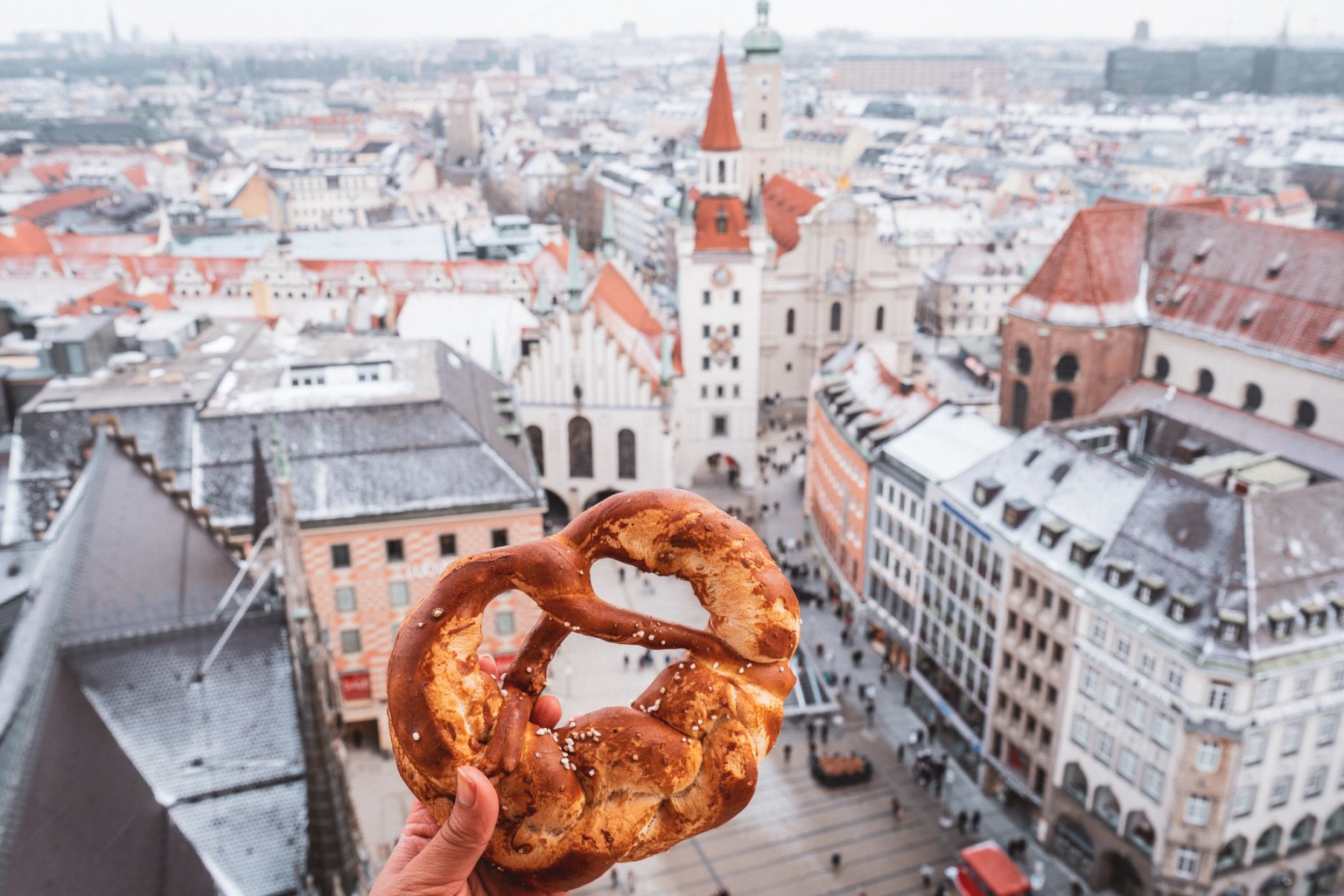 Stop #7: Milan
We caught a cheap flight from Prague to Milan because trains and buses take way too long between these cities.
Again, this is quite a jump but the reason we did it this way is we wanted to visit a lot of Italy on our trip!
In Milan, we stayed at an okay-ish AirBNB that I wouldn't necessarily recommend, but I've had friends stay at this hostel and raved about it.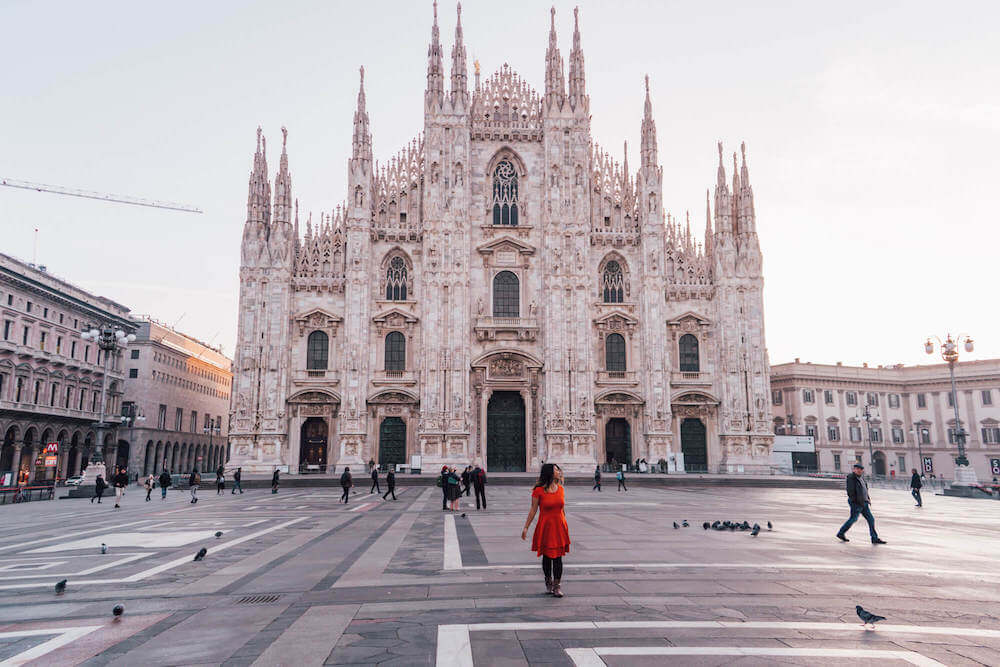 Here is how we split our days in Milan, with some extra suggestions based on trips I've done there since:
Day 1: Check out the world's prettiest Starbucks then climb the Duomo, visit Galleria Vittorio Emanuele II & La Scala; Aperitivo & evening in the Navigli District
Day 2: (Suggested) Day trip to Lake Como
Day 3: Visit the Last Supper (must book in advance), Visit Sforzesco Castle and Parco Sempione; Explore the Brera District
Looking for more inspo? Read my full list of fun things to do in Milan.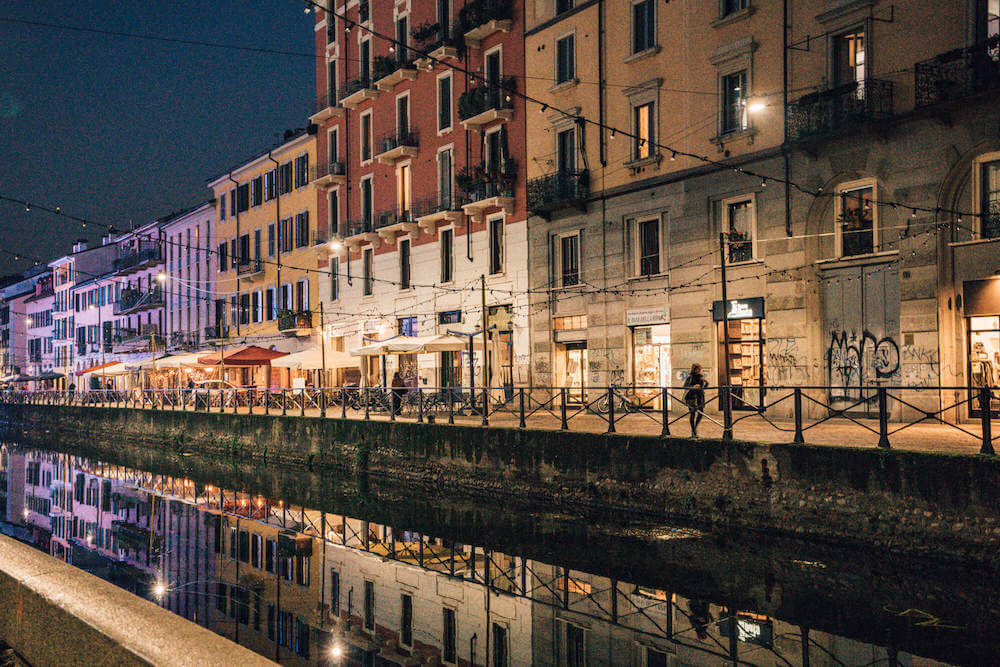 Stop #8: Florence
From Milan to Florence, we took a train. If you book a high speed one, this trip is only 2 hours!
You might notice two glaring omissions from this Europe backpacking itinerary: Venice and Pisa.
We didn't include these on our route because we had both been before on a high school trip, but if you want to squeeze them in, they're easy to reach via train as well.
Just take note that they are both VERY busy during peak season, so if you hate crowds, it might be better to give them a miss… although Venice is indeed wonderful, and you can do an amazing Venice to Burano day trip while you're there to see one of the most colourful towns in the world.
TIP: If you're looking for a foodie break that's a bit less touristy, I'd add Bologna into your itinerary between Milan and Florence. This city is incredible, with so many great foodie experiences and stunning architecture to boot. Otherwise, if you want a significantly less touristy experience, Trentino is also pretty great.
… But anyways, back to Florence!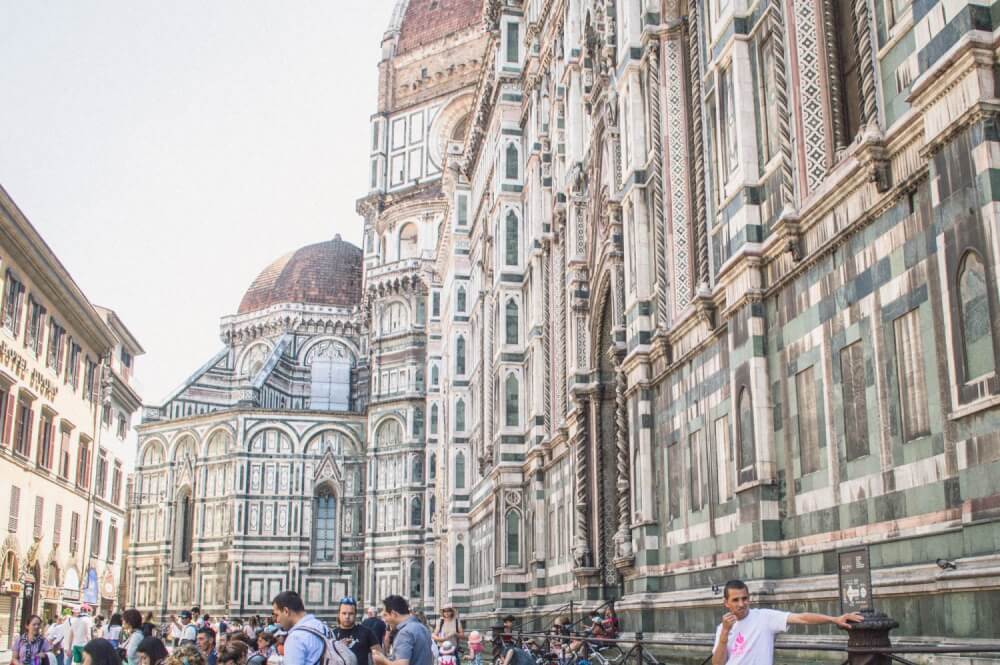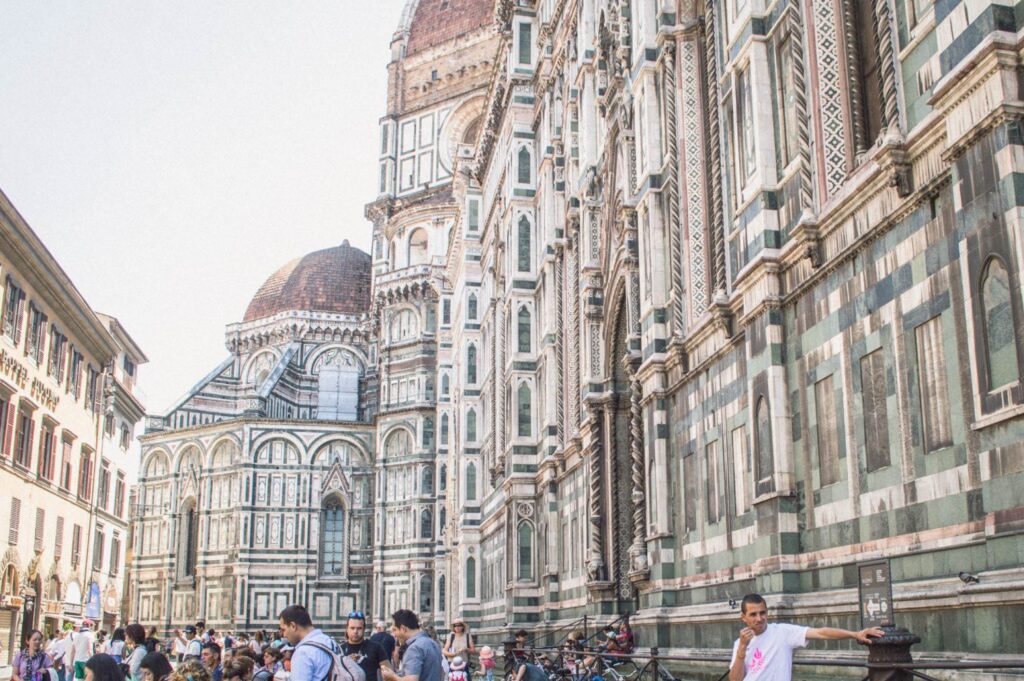 Here's how we split our days in Florence:
Day 1: Florence highlights – Piazza della Signoria, Piazza del Duomo, Ponte Vecchio, Piazzale Michelangelo for sunset
Day 2: Mercato Centrale, Uffizi Gallery, Sunset along the river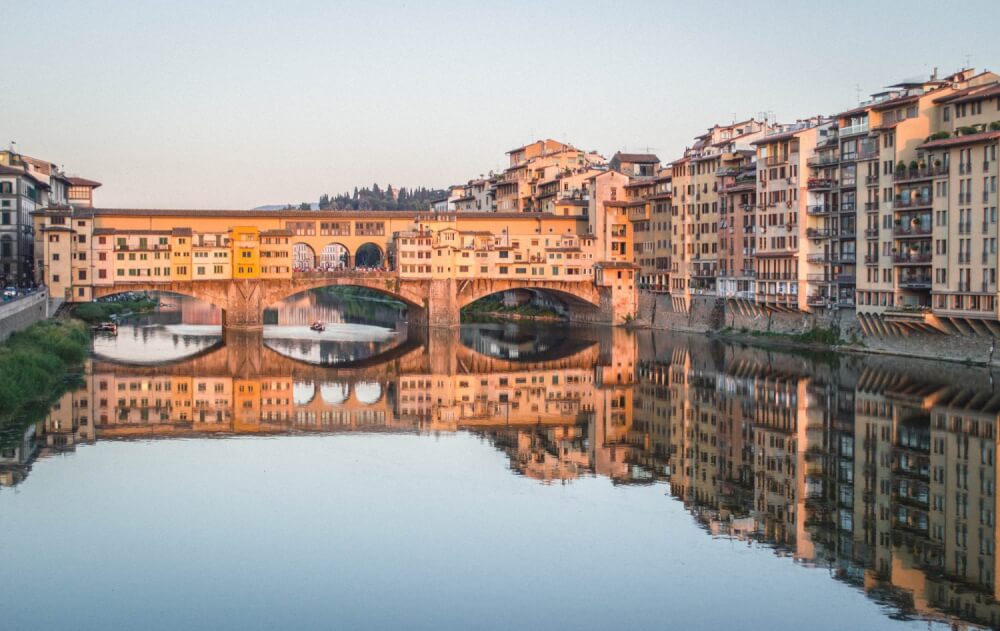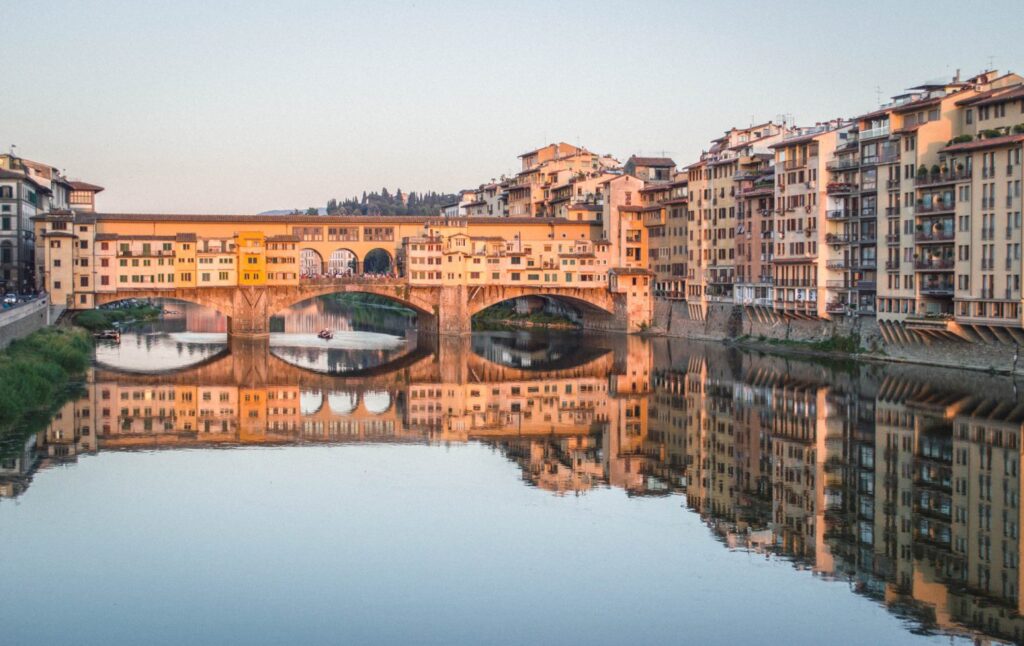 Stop #9: Cinque Terre
This was probably the stop I was most excited for during our entire backpacking trip.
Full disclosure: I literally used to sleep with postcards of Cinque Terre taped above my dorm room bed, so yes, this visit was a long time coming.
A few things you should know: the "Cinque Terre" refer to five villages along the Ligurian Coast: Riomaggiore, Manarola, Corniglia, Vernazza, and Monterosso al Mare.
Manarola is my favourite out of the five, and I've stayed there for both my trips. It's a beautiful base with swimming opportunities and amazing places to eat.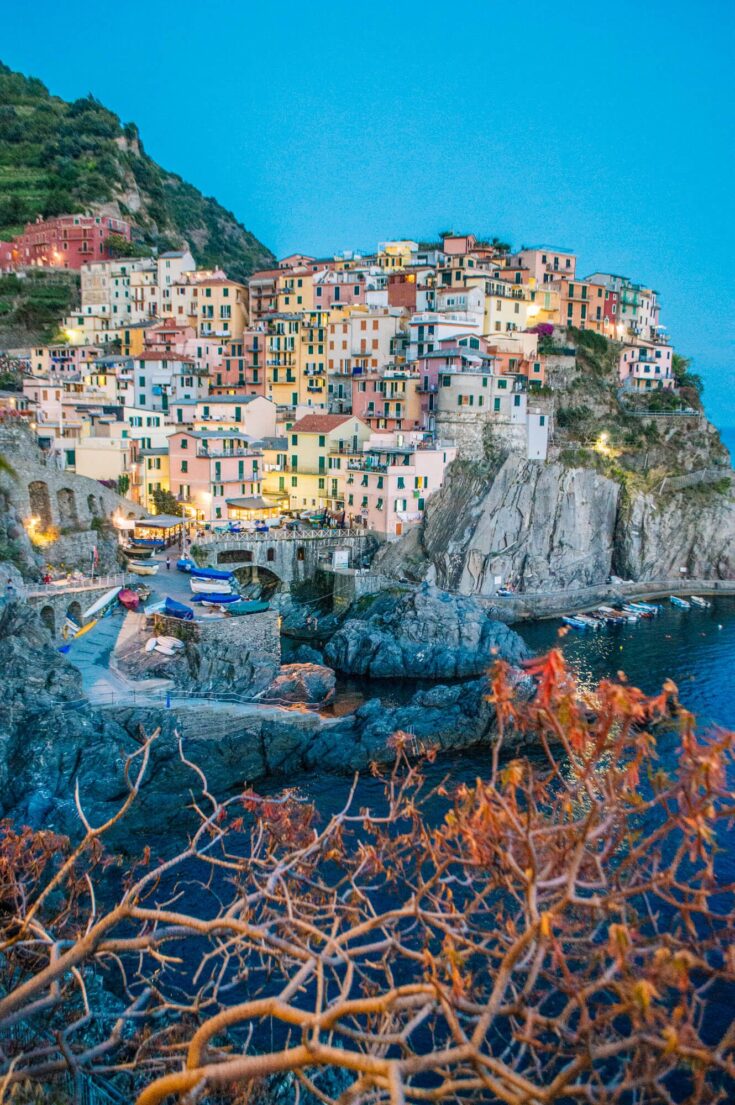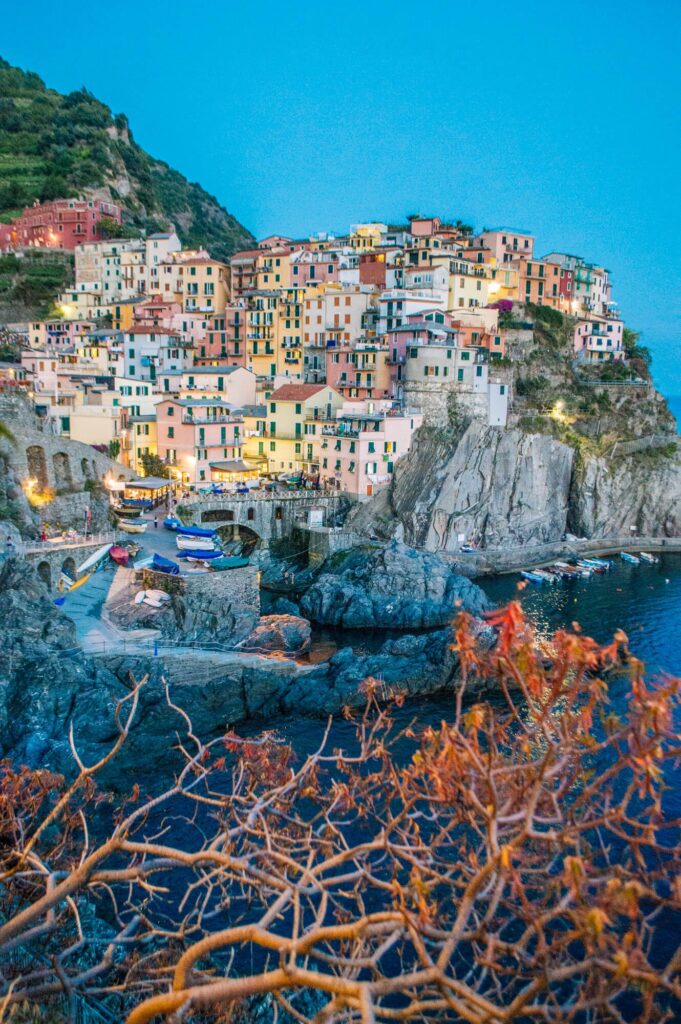 I haven't stayed in any of the other villages, but my overall thoughts on them are…
Riomaggiore: Really quiet but cute, could make a nice base for a romantic getaway
Corniglia: The quietest of the five villages, but the trade-off is a steep uphill climb from the train station (380 steps up!) and no sea access from the town
Vernazza: Really beautiful, but busy. I'd probably pick this one after Manarola
Monterosso al Mare: The most "resorty" of the five. This is the best one to stay at if you want to lounge in the sun, but it definitely feels the most touristy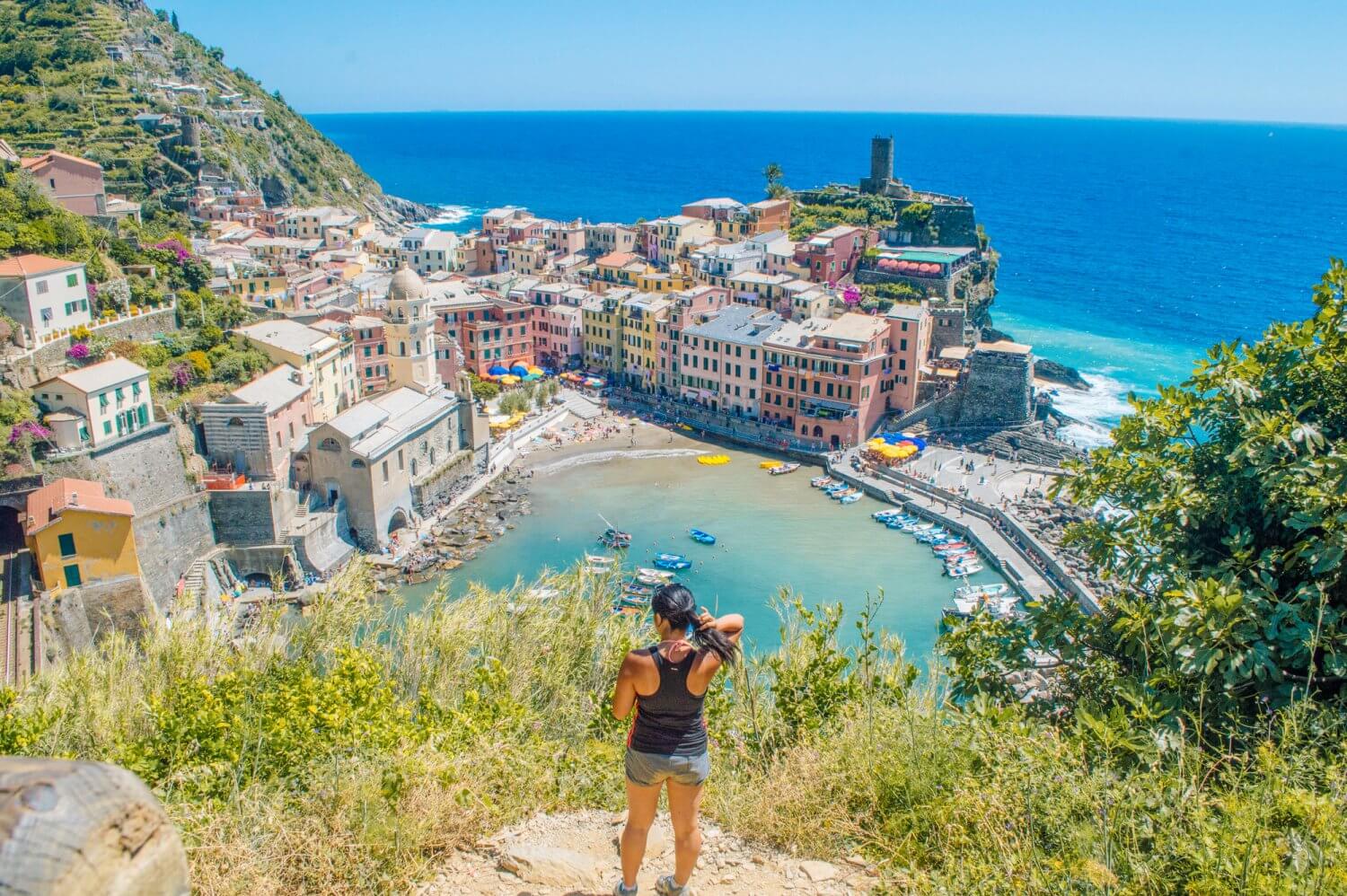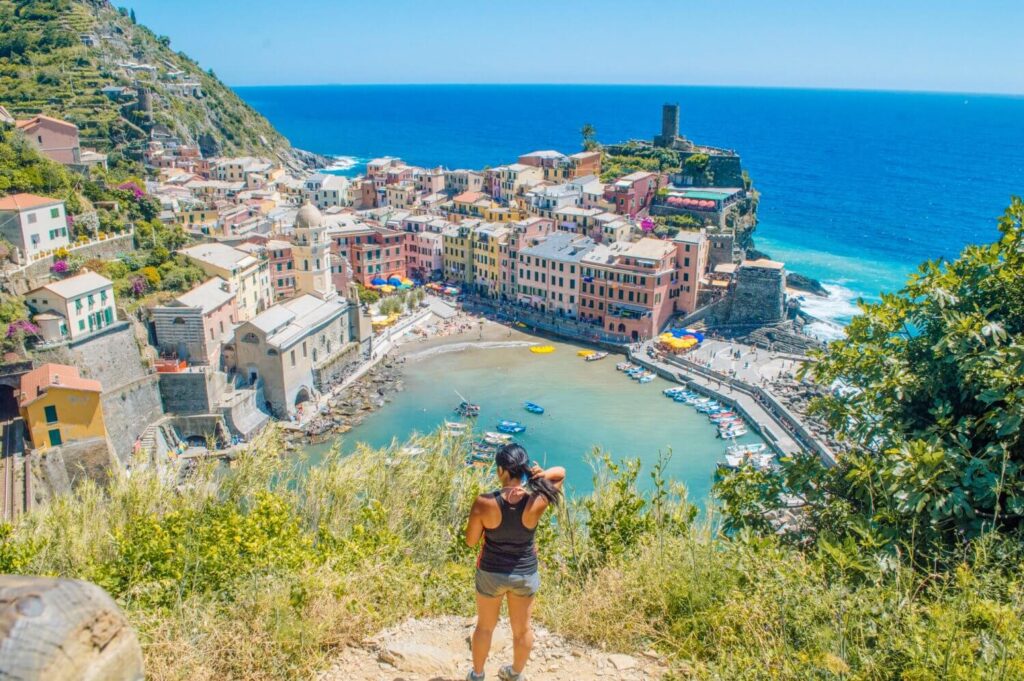 To get to any of the five villages from Milan, you need to transfer at La Spezia.
Although it's not officially part of the Cinque Terre, people often pick La Spezia as a base because accommodation there is cheaper and it's on the same train line as all the other villages.
Because these villages are tiny, accommodation is limited and therefore quite pricey. You won't find a ton of budget options in the actual villages because they're so high in demand, but here are some accommodation guides for you: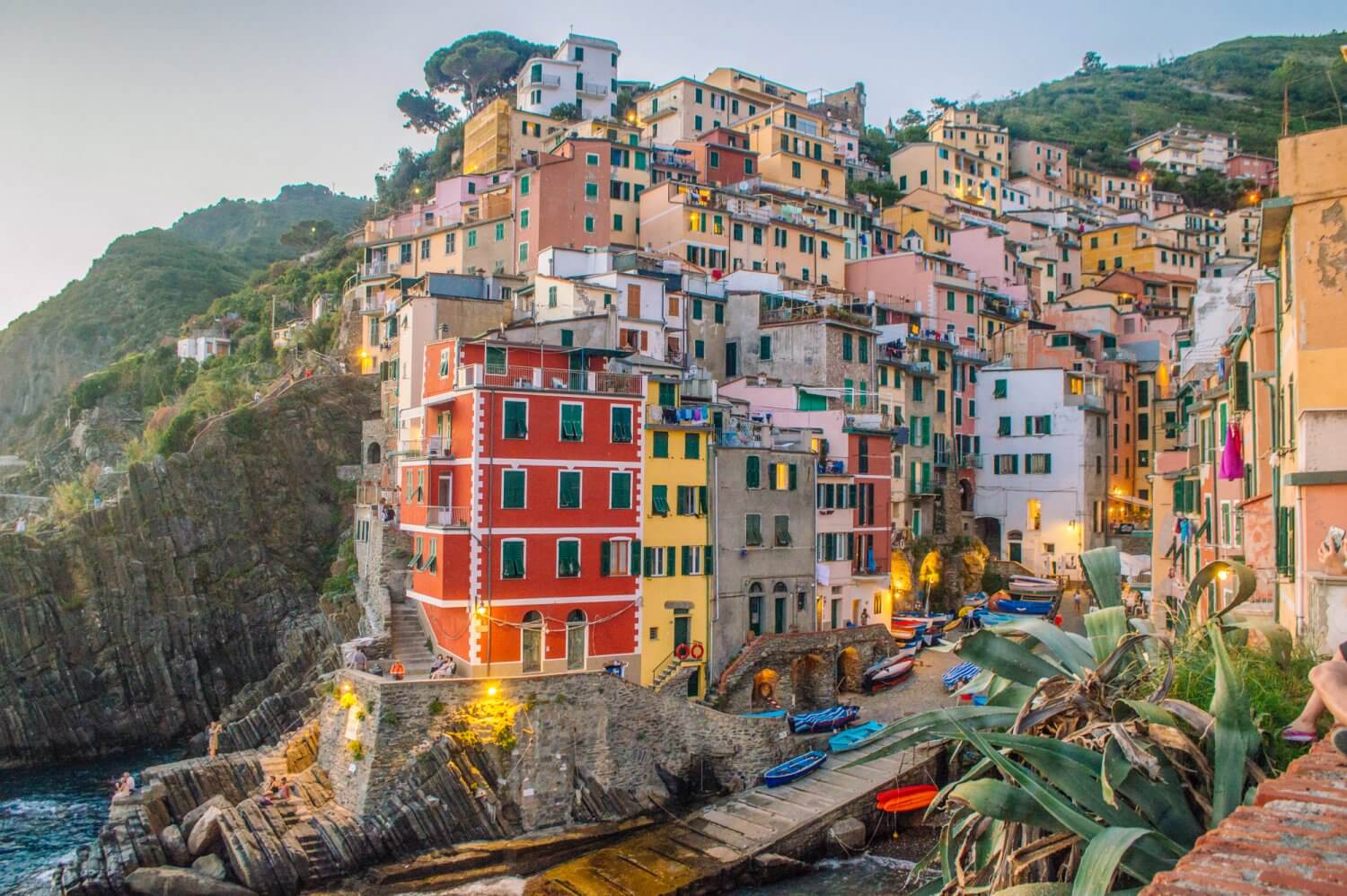 Anyways, the great thing about Cinque Terre is there's not a lot of "sightseeing" to be done like in the other stops of this itinerary.
There's no major monuments or museums to visit – just beautiful relaxing towns with great food and even better views.
We spent three days here and it was perfect after so much arduous sightseeing.
We didn't do any hiking on our trip, but I went back to hike the Cinque Terre a few years later and enjoyed it a lot.
Again, there's not a lot of sightseeing to be done, but here's how we broke down our days in the Cinque Terre:
Day 1: Relaxing in Manarola, hiking up to the vineyards, going for a swim
Day 2: Riomaggiore in the morning, Corniglia in the afternoon
Day 3: Vernazza in the morning, Monterosso al Mare in the afternoon (for sunbathing and relaxation)
Looking for more inspo? Read my full list of fun things to do in Cinque Terre.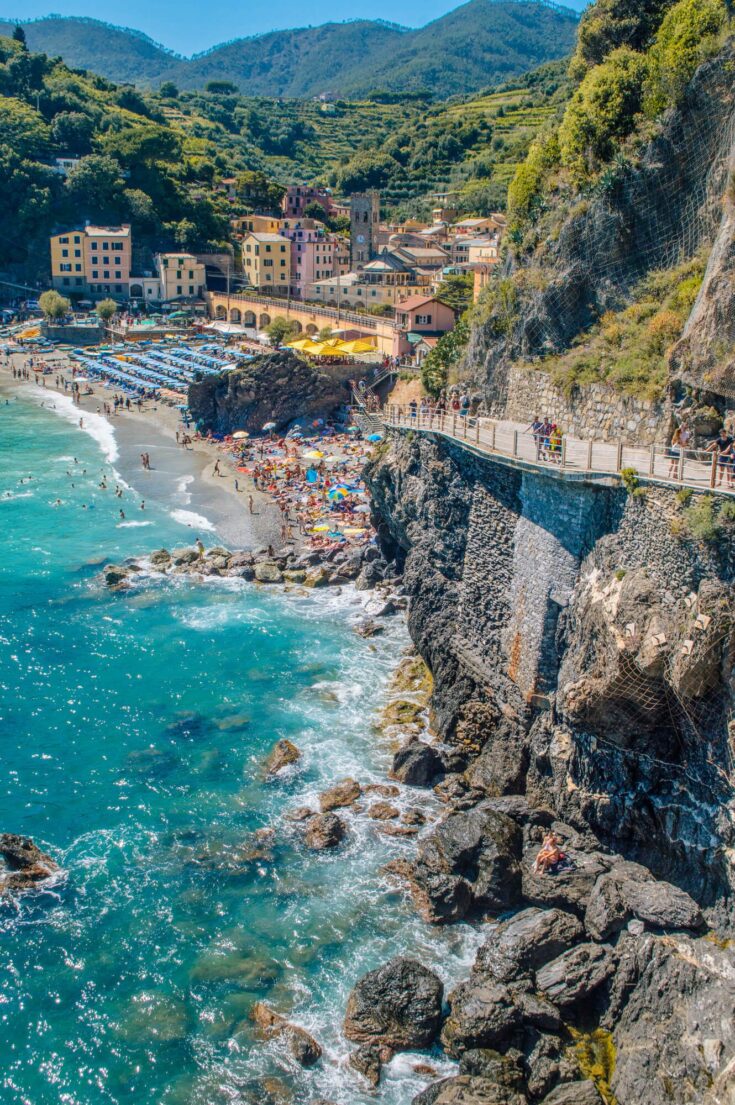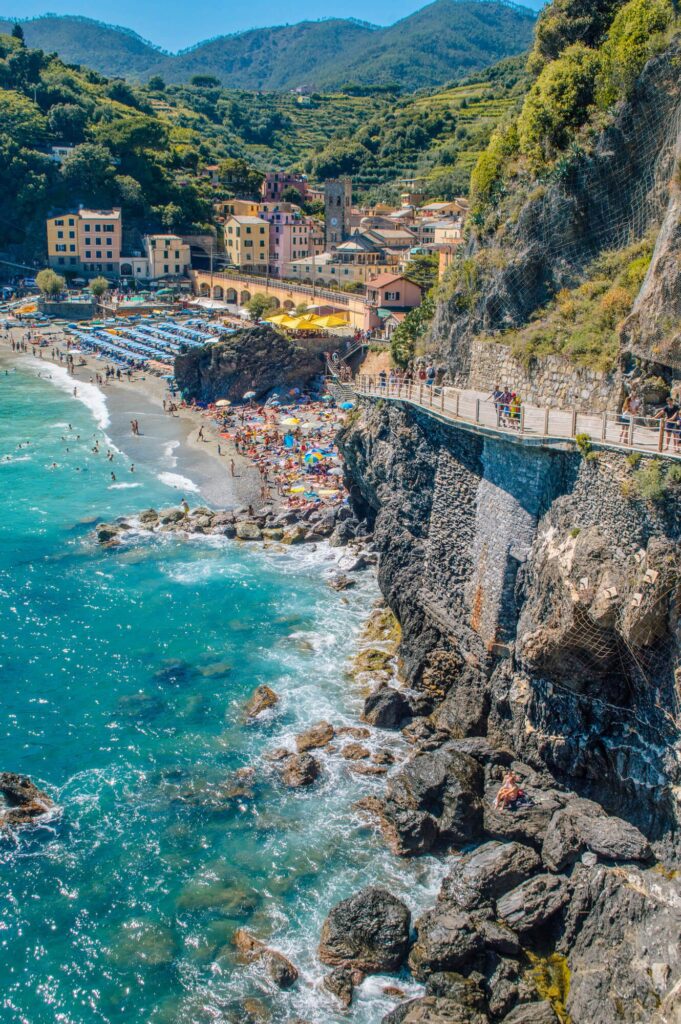 Stop #10: Rome
From the oh so relaxing Cinque Terre, we leaped headfirst back into the frantic sightseeing in Rome. By train, it's about 5 hours.
Warning: I got pickpocketed first-thing upon arriving in Rome at Termini Station, so please be vigilant and read up on my tips on how to avoid pickpockets in Europe.
We stayed at a not-so-nice guesthouse that I wouldn't recommend, and sadly the comic-themed guesthouse we loved is no longer open.
But, if you're looking for cheap-ish accommodation in Rome (which is tough because this city is so popular!), check out Generator. I've stayed at many of their properties before and they're always really clean and well-designed.
I warn you: Rome is an amazing city but it really can take it out of you.
There are just SO many iconic sights you'll want to squeeze in, and it's easy to get burnt out… so here's what I recommend: do a few big sights each day, then devote the rest of the day to relaxing, people watching, shovelling gelato in your mouth, etc.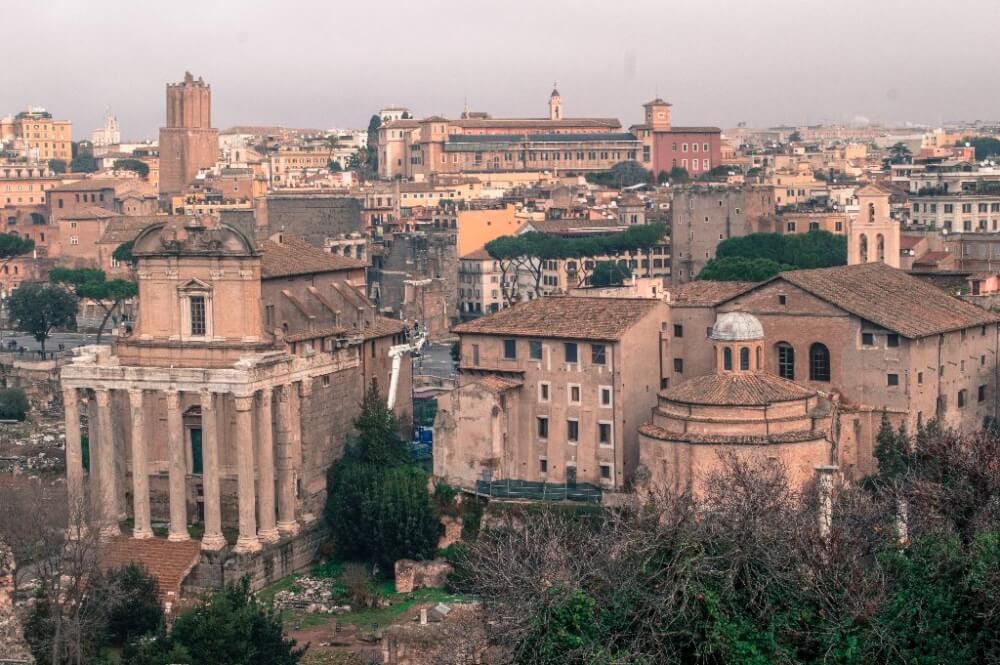 Here is how we divided up our days in Rome (with some extra tips based on trips I've taken since):
Day 1: Get your bearings with a walking tour; Evening in Trastavere
Day 2: Ancient Rome – Roman Forum, Palatine Hill & the Colosseum & the Pantheon
Day 3: Vatican City & Castel Sant' Angelo
Day 4: (Go early) Trevi Fountain, Spanish Steps, relaxing in Villa Borghese Park (or make time for more museums and attractions)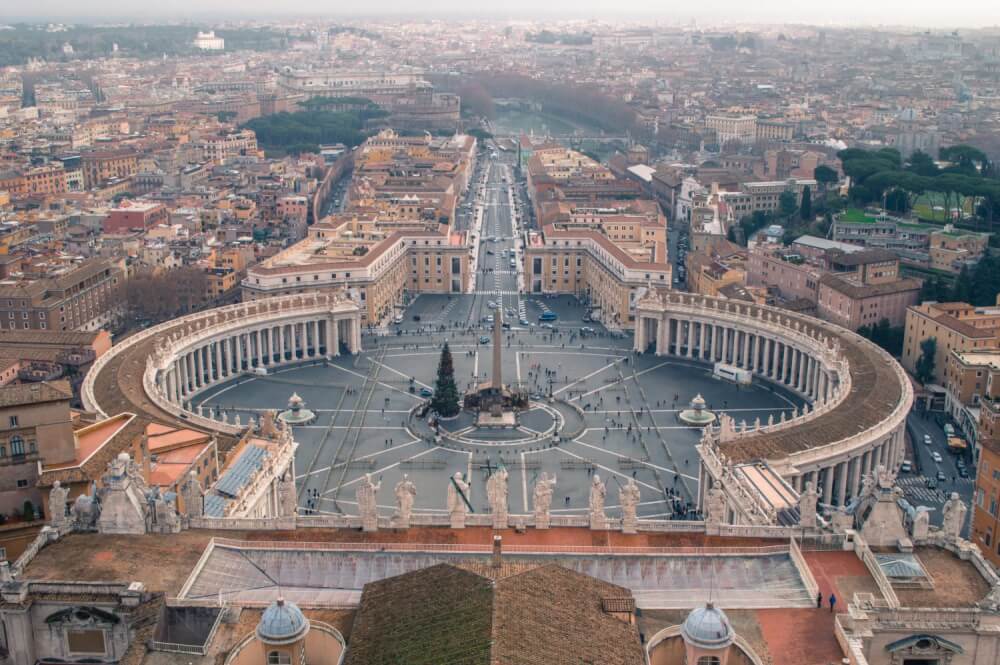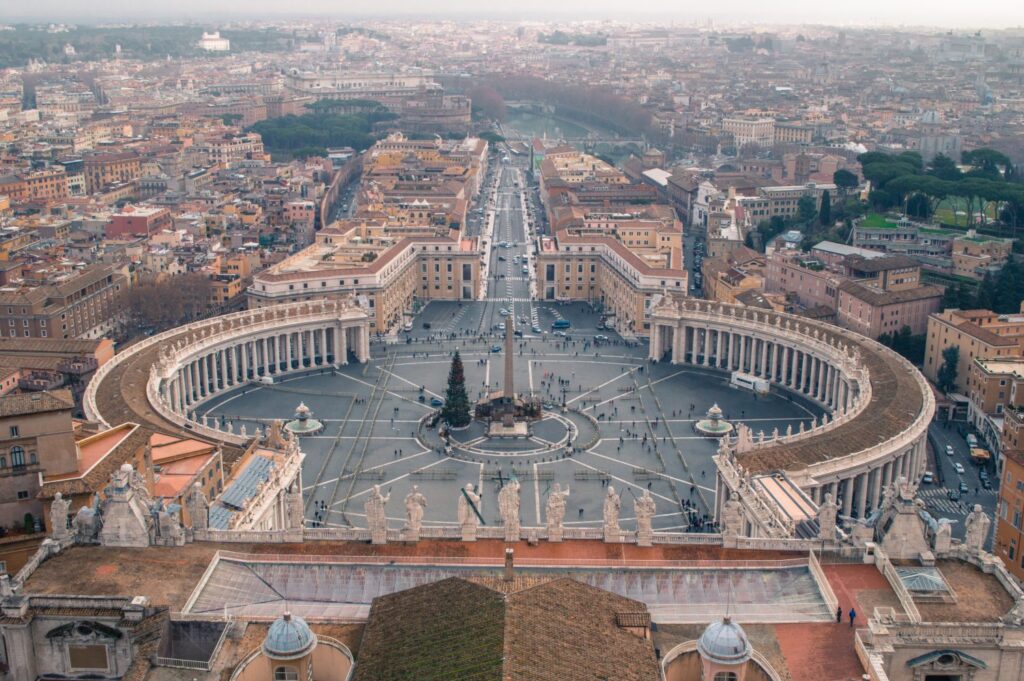 Stop #11: Sorrento & the Amalfi Coast
I have to admit, when it came to Italian coastlines, we got a little greedy on our Europe backpacking itinerary.
Most visitors usually opt for either Cinque Terre OR the Amalfi Coast on their trip, as both have a similar sun-drenched coastal appeal.
… We chose to do both.
I don't regret this decision one bit, but if you want to add more variety to your itinerary or are simply looking to cut a destination for time sake, then I'd recommend just picking either Cinque Terre or the Amalfi Coast.
We chose to be based in Sorrento (as it's easily connected to other main Italian destinations by train).
We stayed at the Florida Hostel and it was so fun! There's even a pool with a great bar, all for a really affordable price in walking distance to the main sights.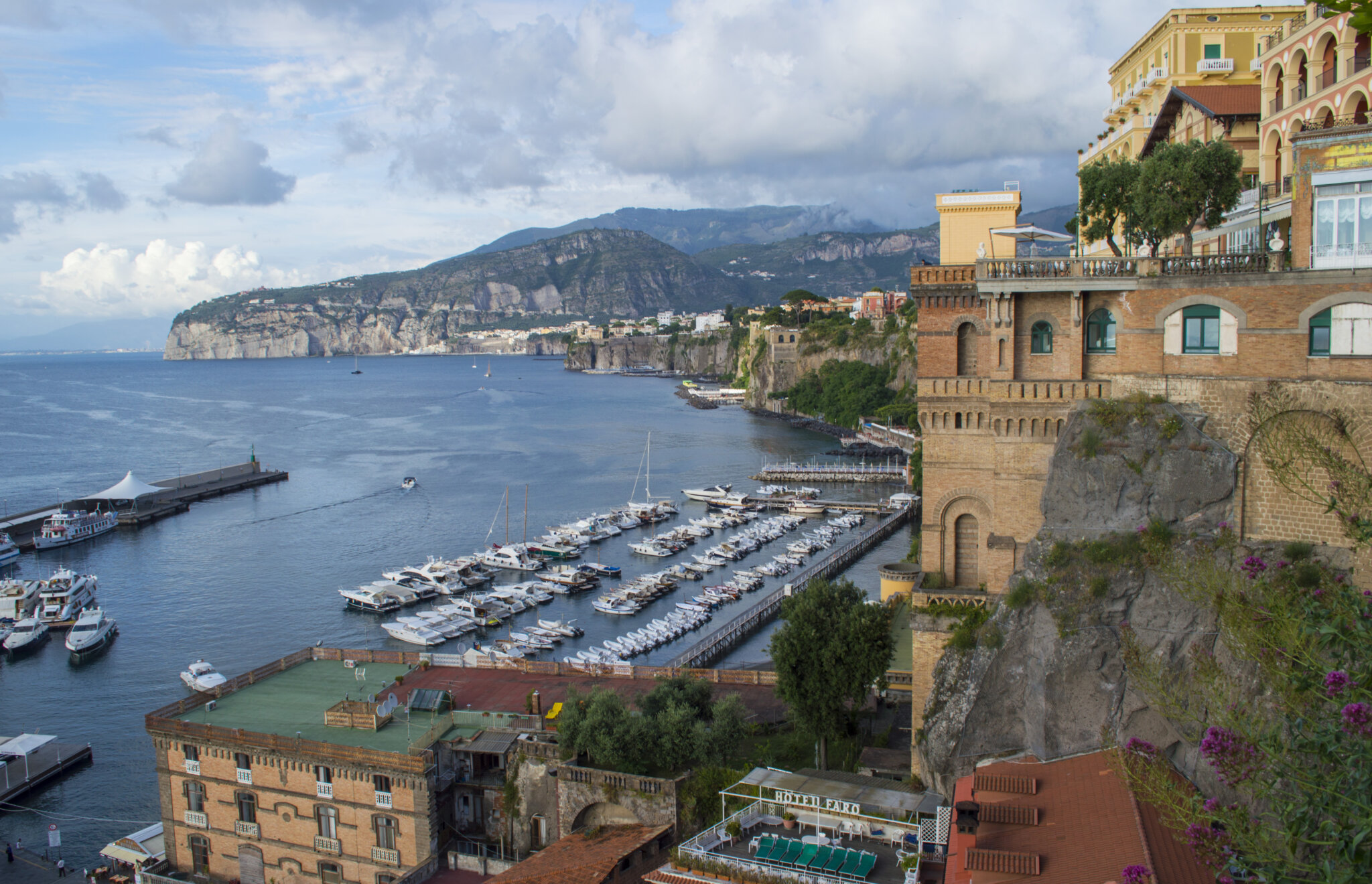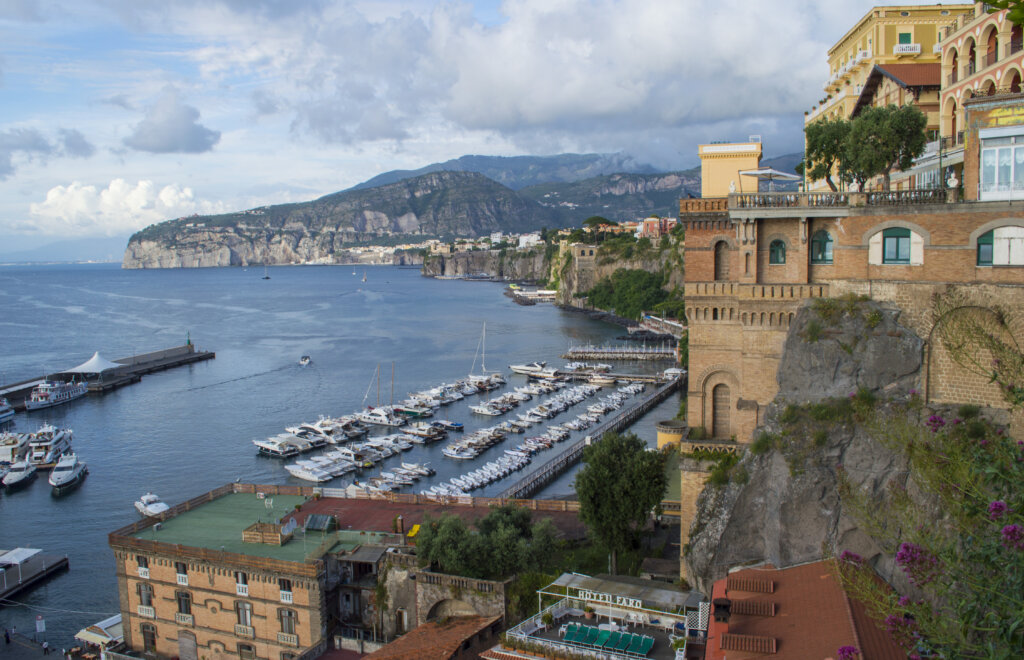 Here is how we divided up our days in Sorrento and the Amalfi Coast:
Day 1: Explore Sorrento. Click here for a list of fun things to do in Sorrento
Day 2: Day trip to Positano
Day 3: Day trip to Amalfi or Capri
Day 4: Day trip to Pompeii (en route back to Rome for our flight out)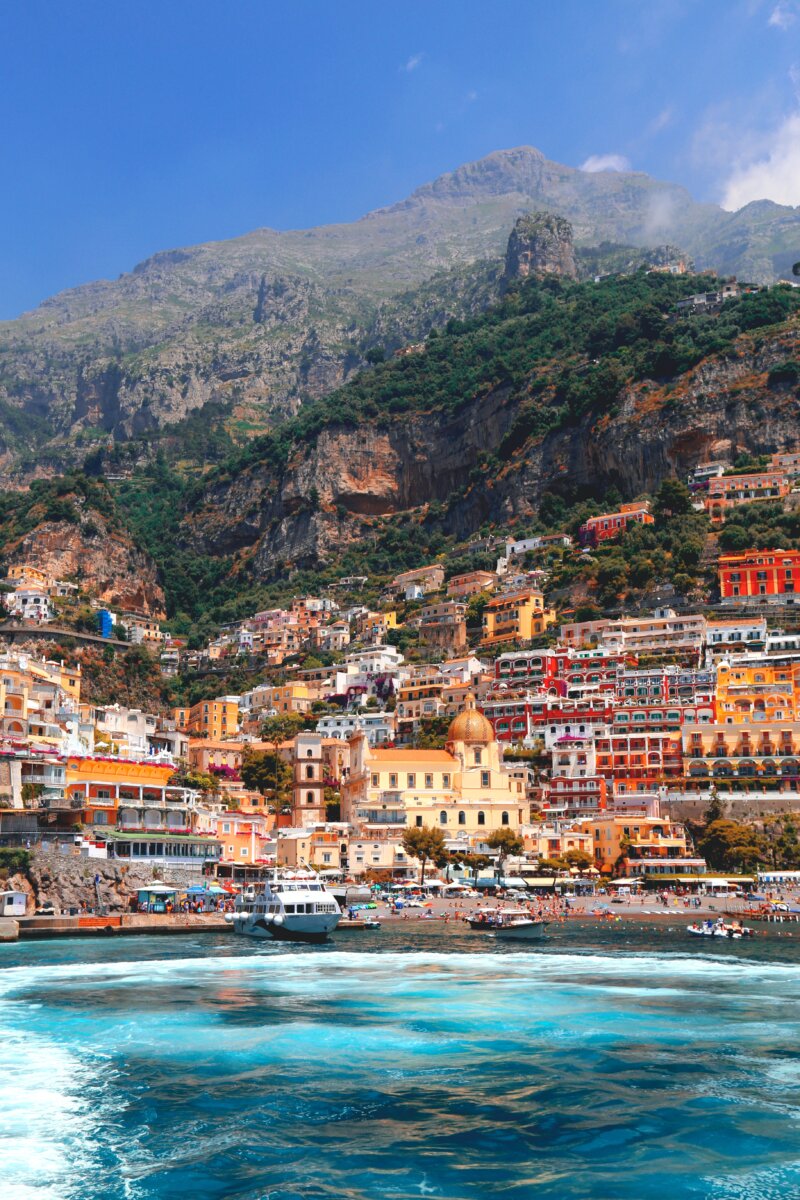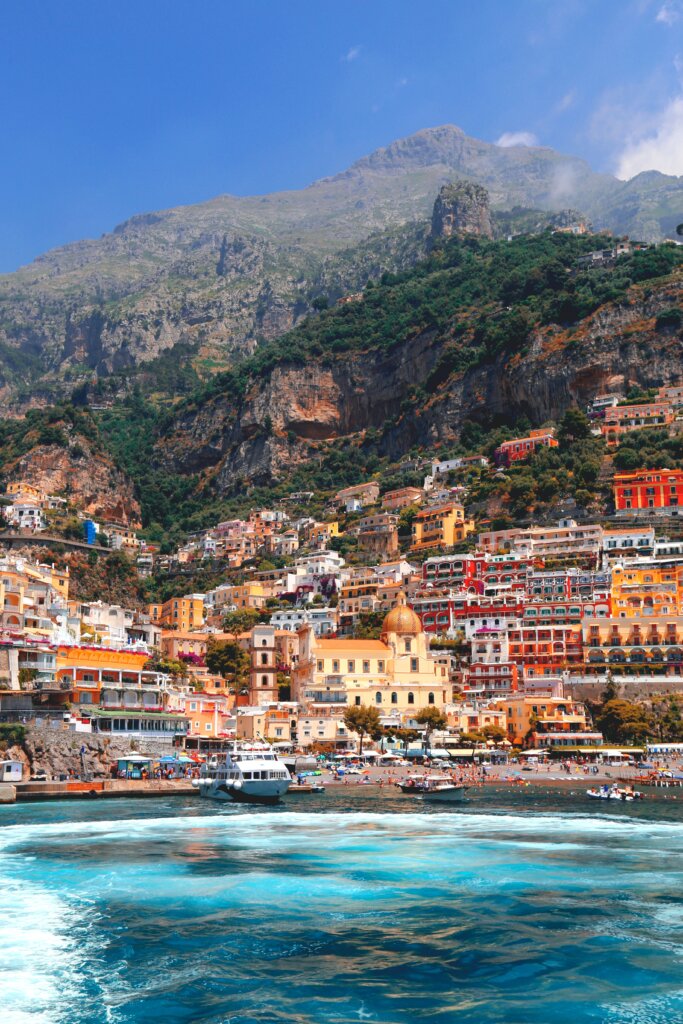 Stop #12: Nice & Monaco
The last stop of our trip was Nice, and this was just because we found really cheap flights headed home to Vancouver from there.
I wouldn't necessarily rank Nice and Monaco as absolute must-sees during your first time backpacking trip in Europe, although they are beautiful destinations in the summer.
If they fit into your route, then that's awesome, but I recognize that going from Rome to Nice is a bit random/out of the way. Just know that it was flight prices that influenced this decision!
Anyway, we flew from Rome to Nice and stayed at this hostel, which I thought was really fun, social and well-located, although a bit noisy.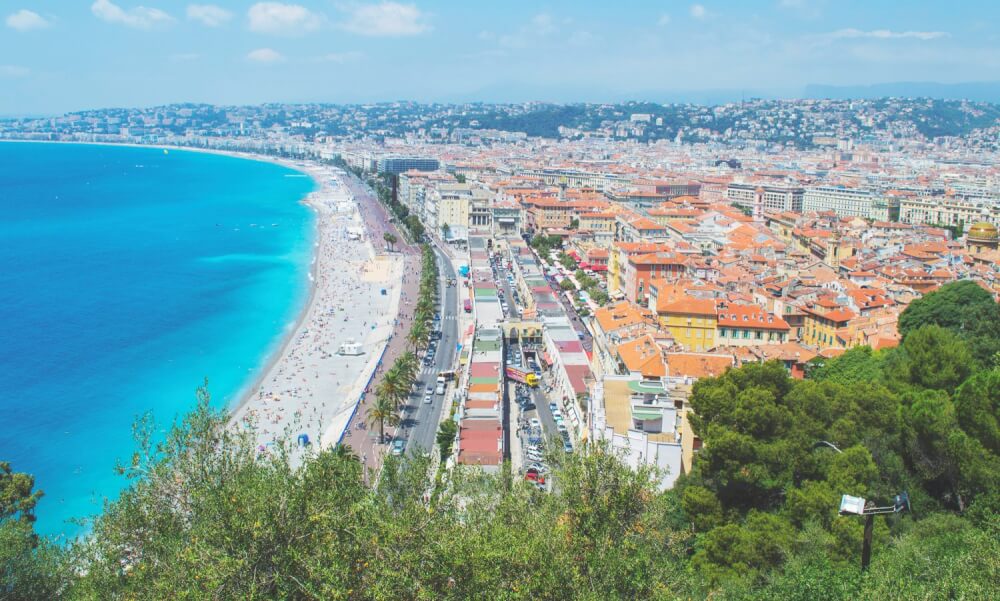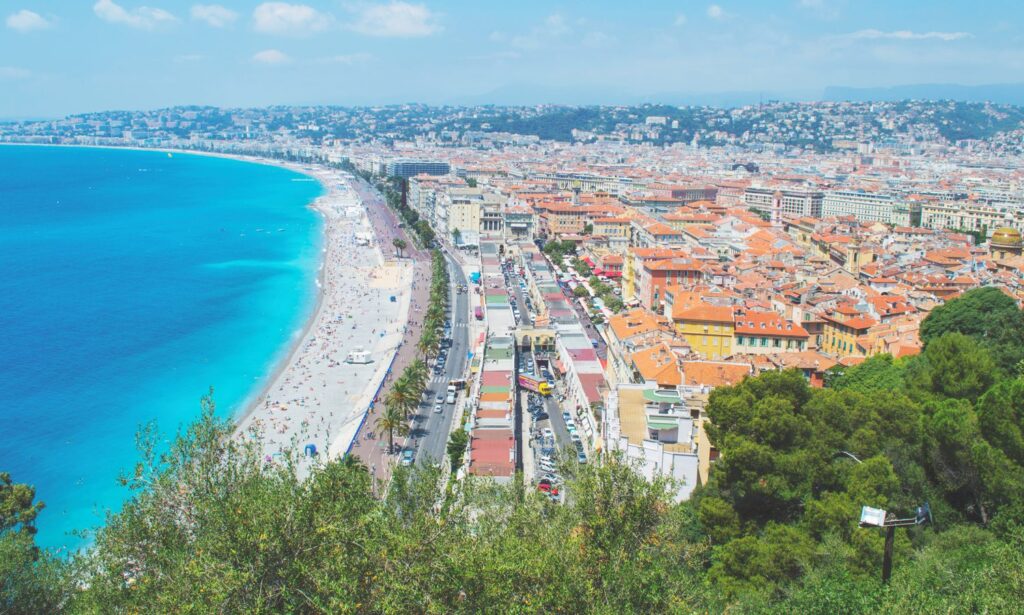 Here is how we divided up our days in Nice and Monaco:
Day 1: Explore Vieux Nice, Cours Saleya Market, View from the Colline du Château
Day 2: Day trip to Monaco (read my list of things to do in Monaco on a budget for inspo)
Day 3: Promenade des Anglais and relaxing on the beach/in a park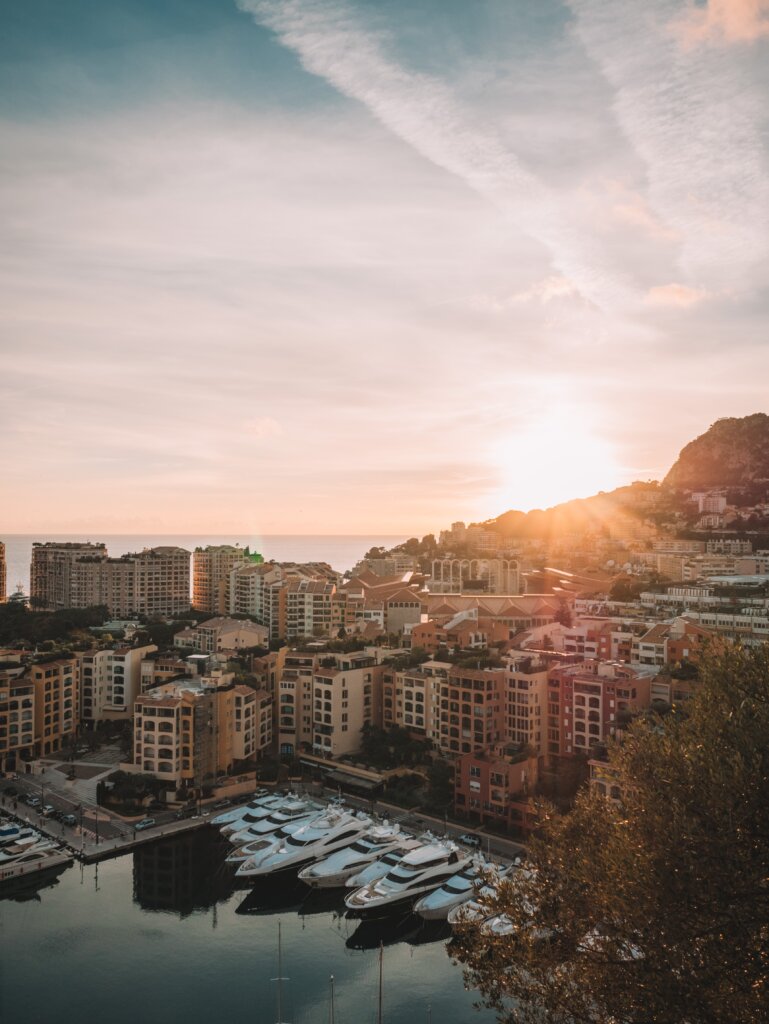 I hope you found this Western Europe Backpacking Itinerary Helpful!
Let me know in the comments if you have any questions about it. Always happy to help!
---
Watch my most popular YouTube video this week:
---