*FYI - this post may contain affiliate links, which means we earn a commission at no extra cost to you if you purchase from them. Also, as an Amazon Associate I earn from qualifying purchases. Check out our Privacy Policy and Disclosure. for more info.
If you've clicked onto this honest Wizz Air review, odds are you're looking for some assurance that this Hungarian budget airline will not, in fact, cheat you of your money, burst into flames or otherwise be a terrible life decision like frosted tips or a sixth shot of tequila.
Well, you've come to the right place! I've been writing this Wizz Air review for 2+ years, over countless flights and "fun" experiences with them.
As you'll soon see, I have a many feelings about this company.
Save this post on Pinterest for later: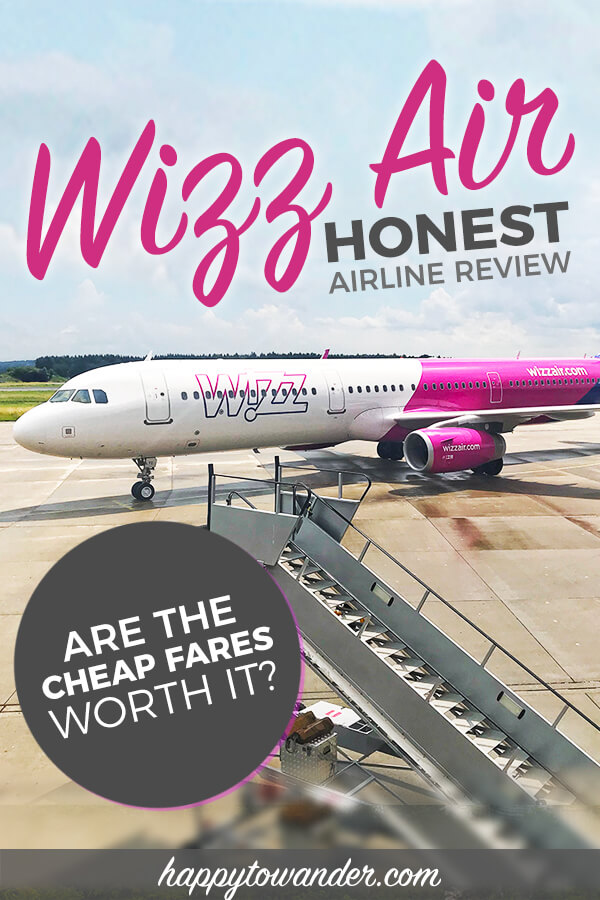 Now, first off, I must admit: scouring the Internet often yields a metric crapton of Wizz Air complaints, but don't let these completely dissuade you from flying with them. Let THIS review dissuade you.
No – just kidding, I actually do like Wizz Air, I just think you need to be prepared to "handle them".
Let's be clear – Wizz Air has changed a LOT throughout the years and many of the reviews online are outdated.
Fun fact: did you know that back in 2014, Wizz Air didn't even have assigned seats, so it was a free for all once you got on board? Like, how was that even legal?
But anyways, since I had trouble finding reviews that weren't… 4 years old, I decided it was time to write an up-to-date review that takes into account all of Wizz Air's new baggage allowances/policies.
I hope you enjoy this honest Wizz Air review (with a pinch of sass and realness).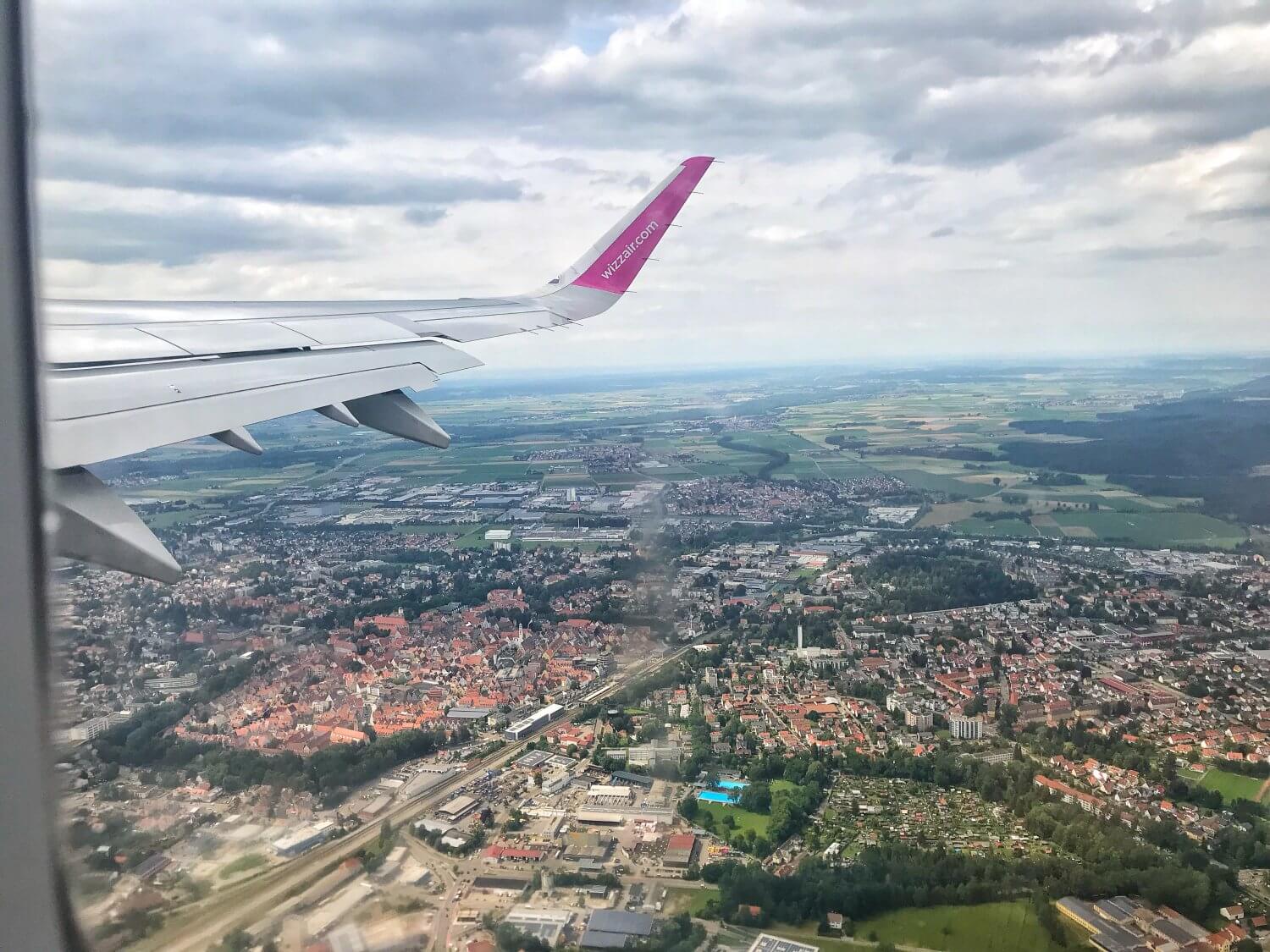 FYI: I'm not sponsored or affiliated with Wizz Air in any way, so you can expect the realest of the real 😉
This Wizz Air review is based off of my experiences flying with them over the past two years, mostly in/out of Memmingen Airport and into various airports in the Balkans. If you have your own experiences to share, feel free to chime away in the comments!
TRAVEL TIP: If you are still doing research for your trip and are open to options other than Wizz Air, here are some recommendations. I always use Omio to compare/book transport options in Europe.

It's a free site that compares planes, trains and buses all at once and sorts them by price, convenience, etc. Also HotelsCombined offers a similar price check for hotels if you're still needing a place to stay 🙂
Quick Wizz Air Review: Pros and Cons
If you don't want to sift through the 2000+ words of this detailed Wizz Air review, I'll give you a quick Cliffnotes version.
This is what I think: Wizz Air is fine to fly with so long as you have your expectations in check.
Are there lots of hidden fees? Totally.
Will it be the comfiest flight in the world? Probably not…
But WILL it be absurdly affordable compared to regular airlines? Yes, yes, yes.
And therein lies the ultimate reason to fly with Wizz Air (and other budget airlines like RyanAir and easyJet) – you pay so little for your ticket, it doesn't even matter.
But of course, the Wizz Air experience isn't for everyone (namely those who aren't good at reading up on rules and rolling with the punches).
Before you commit to making a Wizz Air booking, read this section, or at least skim it! The following is a quick & abbreviated Wizz Air review featuring pros and cons.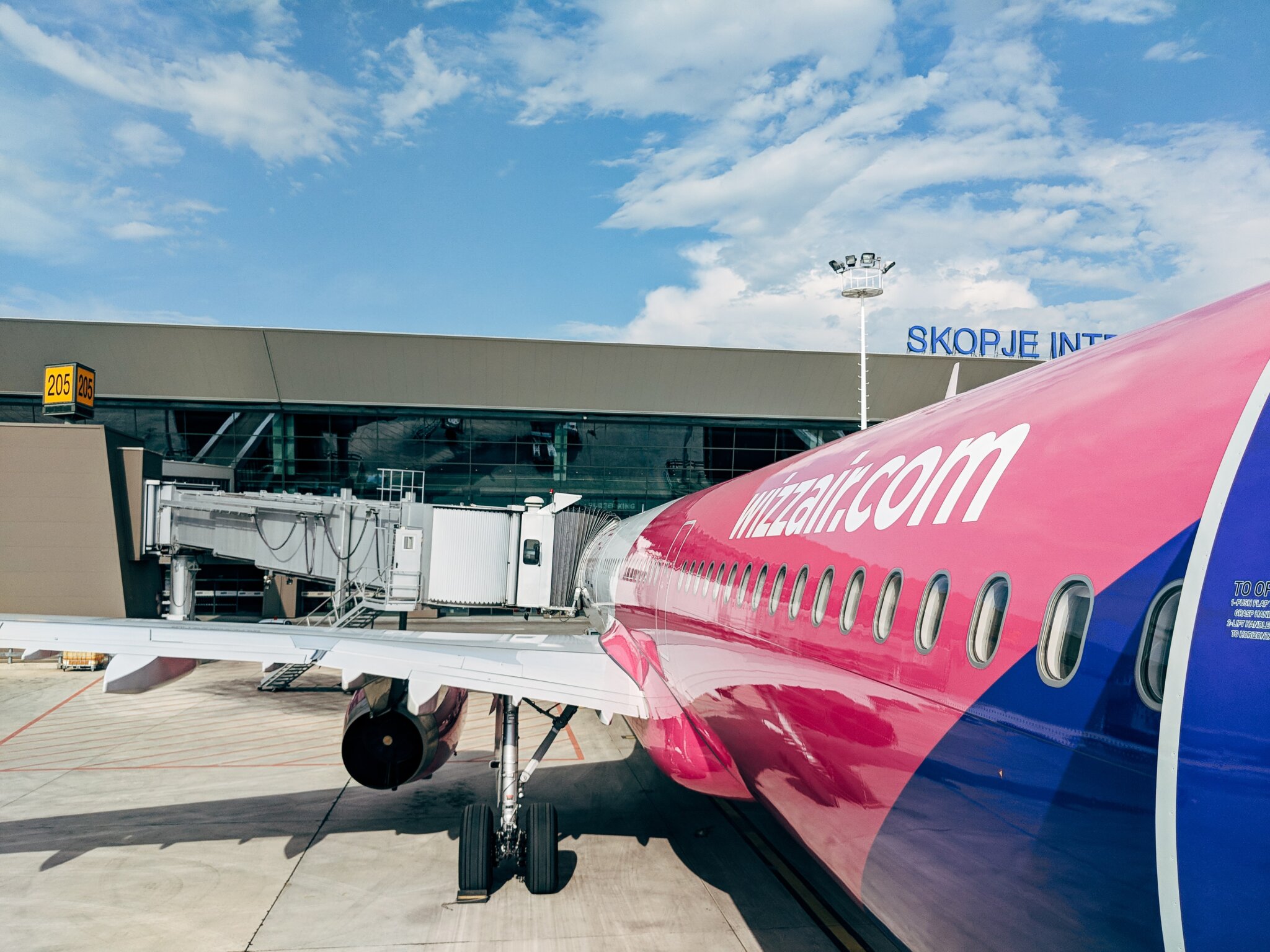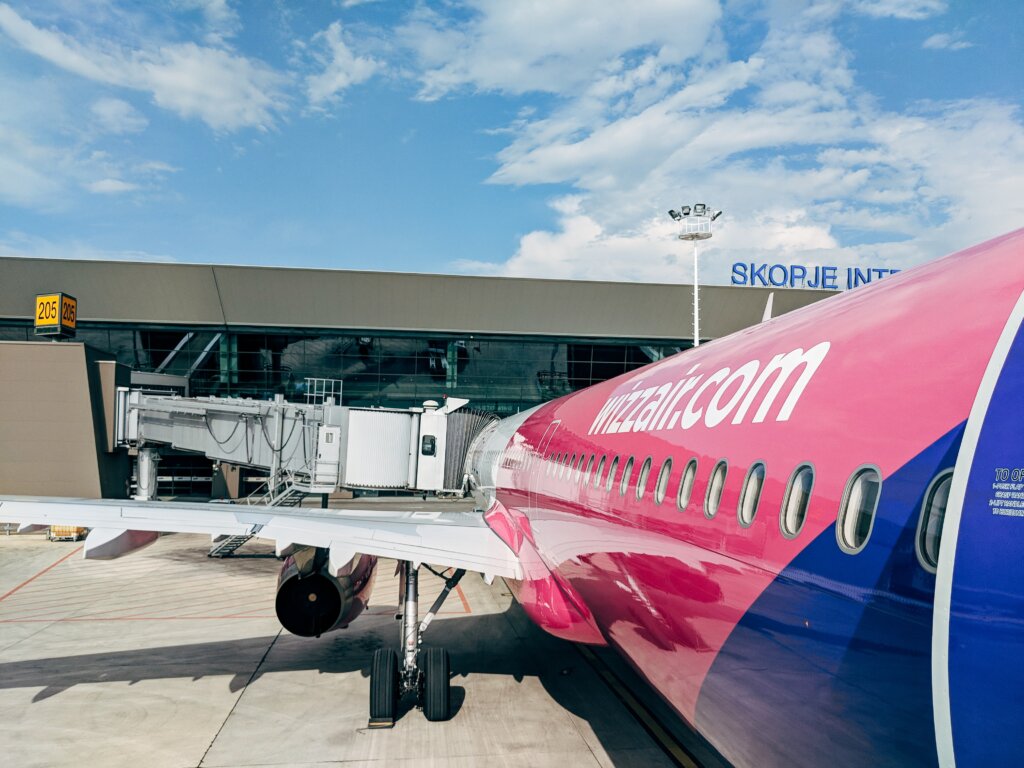 Wizz Air Pros
The Wizz Air Booking Process: I really enjoy how simple and straight forward the Wizz Air booking process is. Sure, they go hard on the upsells, but the website and app are both very user-friendly and easy to navigate.
The Wizz Air App: I find it super handy that you can manage everything from within an app, and it's surprisingly free of glitches as well. I've never had trouble using my boarding passes from the app, or checking info on it.
Wizz Air Priority: Buying Wizz Air Priority can be cheap (prices were once only 4 euros, but these days range from 4-40 euros). If you're able to get it for a cheap price, Priority is super worth it, and definitely much better and more accessible than some other budget airlines.
Punctuality: In all my experiences (knock on wood), I've never experienced a Wizz Air cancellation or even flight delay. I've heard from others that this was NOT the case for them, but from my multiple experiences, flights have always been punctual. I think it's like with any airline, there will be good days and bad, but just know that Wizz Air isn't exceptionally terrible with lateness.
Nice enough planes: I mean, as a 5'3″ child masquerading as an adult, I don't need much leg room personally, but I've always found the planes to be decently comfortable since most of the routes are quite short (1-2 hours) anyway. I mean, it's not the Four Seasons but it's fine.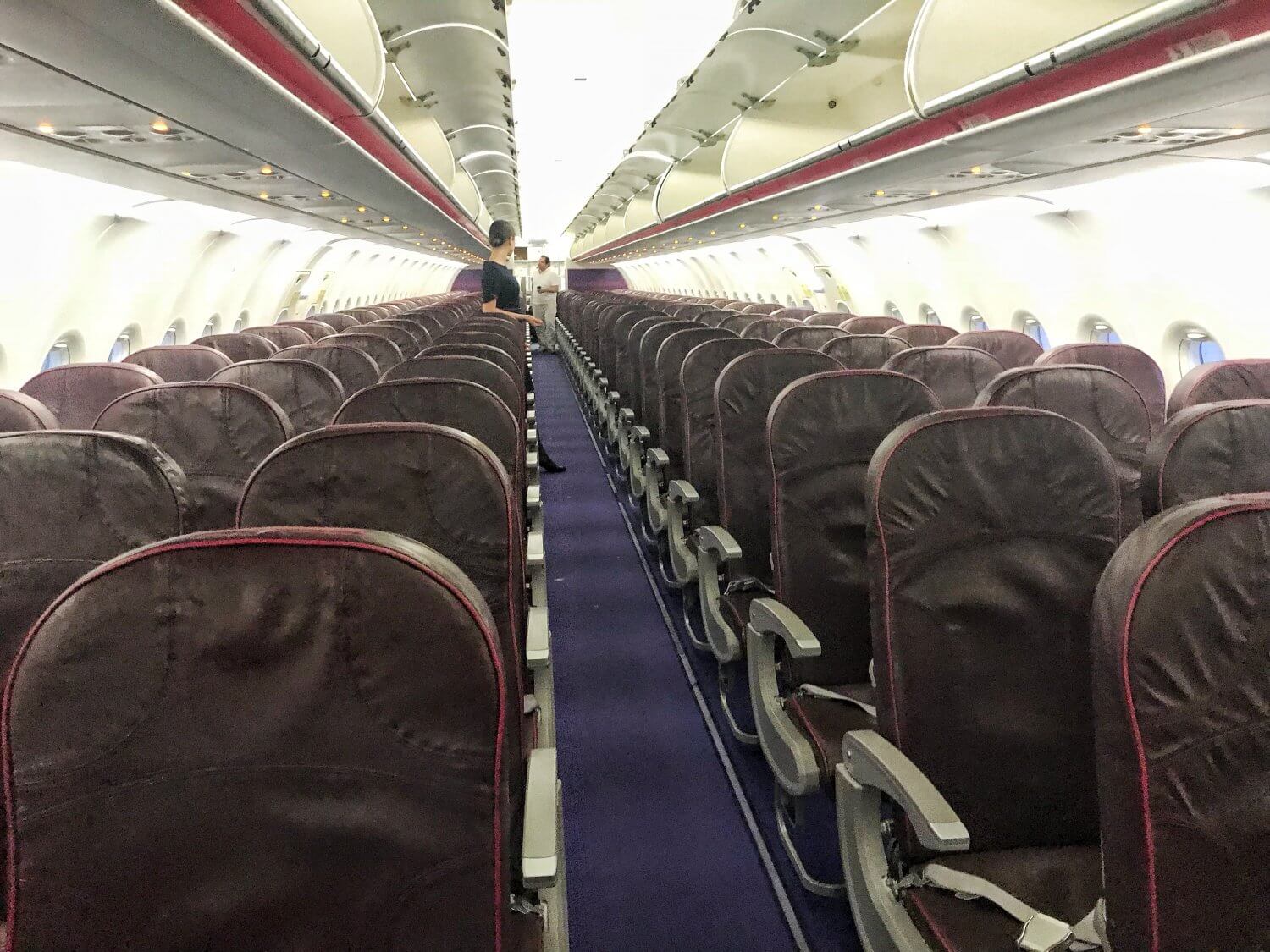 Wizz Air Cons
Wizz Air Customer Service: If anything goes wrong, you're pretty much on your own. While the in-person staff are actually pretty nice, trying to reach the company to amend bookings or anything via phone or email is a downright nightmare.
Airports at Wizz Air Destinations: Often Wizz Air flights will be flying into small, budget airports that are far away from main cities and lack solid airport amenities.
Wizz Air Baggage Allowance: You only get one bag for free, and this is a small carry-on bag. You don't even get an additional purse or backpack, and you may be forced to put the bag in the hold unless you pay for priority, so you better learn to travel light and make use of every suitcase packing hack you can find!
Everything costs extra: Food, bags, even checking in at the airport – you name it, Wizz Air has found a way to charge you. Yay capitalism!
Must-Knows Before You Make a Wizz Air Booking
All that said, one of the biggest takeaways you should have from this review is that making a Wizz Air booking is fine so long as you have your expectations in check and know a few important things.
I mean, did you really expect a 10 euro ticket in a flying sky box to NOT have a catch? Come oooon.
Here are some super important must-knows to keep in mind:
1. If you're not careful, you're going to pay an absurd amount of additional fees
If you want a really good laugh, click here to read a full list of Wizz Air's additional fees.
It's practically longer than the entire Lord of the Rings trilogy.
It's like: you want an SMS confirmation? 1 EURO. Want to change your name? 45 FREAKING EUROS. There's even an ominous "Missed Departure Fee" that's 70 euros and I have no idea what that's even for.
Truly, if you're not careful, you will be paying fees that are 3 or 4x the cost of your actual flight.
Don't fall for it!
This is how budget airlines fend off bankruptcy. I mean, selling 2 hours flights for ten euros ain't enough to cover the bills, you know?
So here are a few things to keep in mind:
You will need to pay for bags.
To avoid paying for bags, you will need to pack light (i.e. one carry-on bag).
Unless you pay for Wizz Air priority, you don't even get two bags (a carry-on + small purse or backpack), you need to have everything in ONE bag. They're strict on this.
You will need to pay if you want to choose your own seat.
Otherwise, it's randomly allocated and you might get separated from your travel companion.
Triple check everything before you make the booking. 
Any changes that you require will be practically impossible (or very expensive) to make. This includes things like your departure dates/times, names, etc.
You must check in before your departure.
This is probably the most common trap that people fall into.
If you don't check in before you get to the airport, you'll need to pay something silly like 30 euros to do it in-person. Check in in advance, get your boarding passes ready (printed or app) and relish in that dodged bullet.
Even customer service will cost you.
15 euros! No joke. That's the cost of their "Call Center Transaction Fee", the cost of speaking to an actual human if you ever have a problem come up.
Otherwise, it's email support that does (yes, I've tried this) take 3-4 weeks. I can only imagine it's because their support team is one dude and a pack of seals they're training to use computers.
They will upsell you like CRAZY.
Oh my gosh, trying to buy your flight without any extras is hilarious.
Before you get to the payment page, you are bombarded with a million aggressive upsells like "are you SURE you don't want travel insurance? You might die" and "are you SURE you don't want to book a car, hotel, dinner and some company for the night?" Okay, just kidding about that last one.
Buuuut yes, they are masters of the upsell. I'm surprised they don't charge me for oxygen at this point.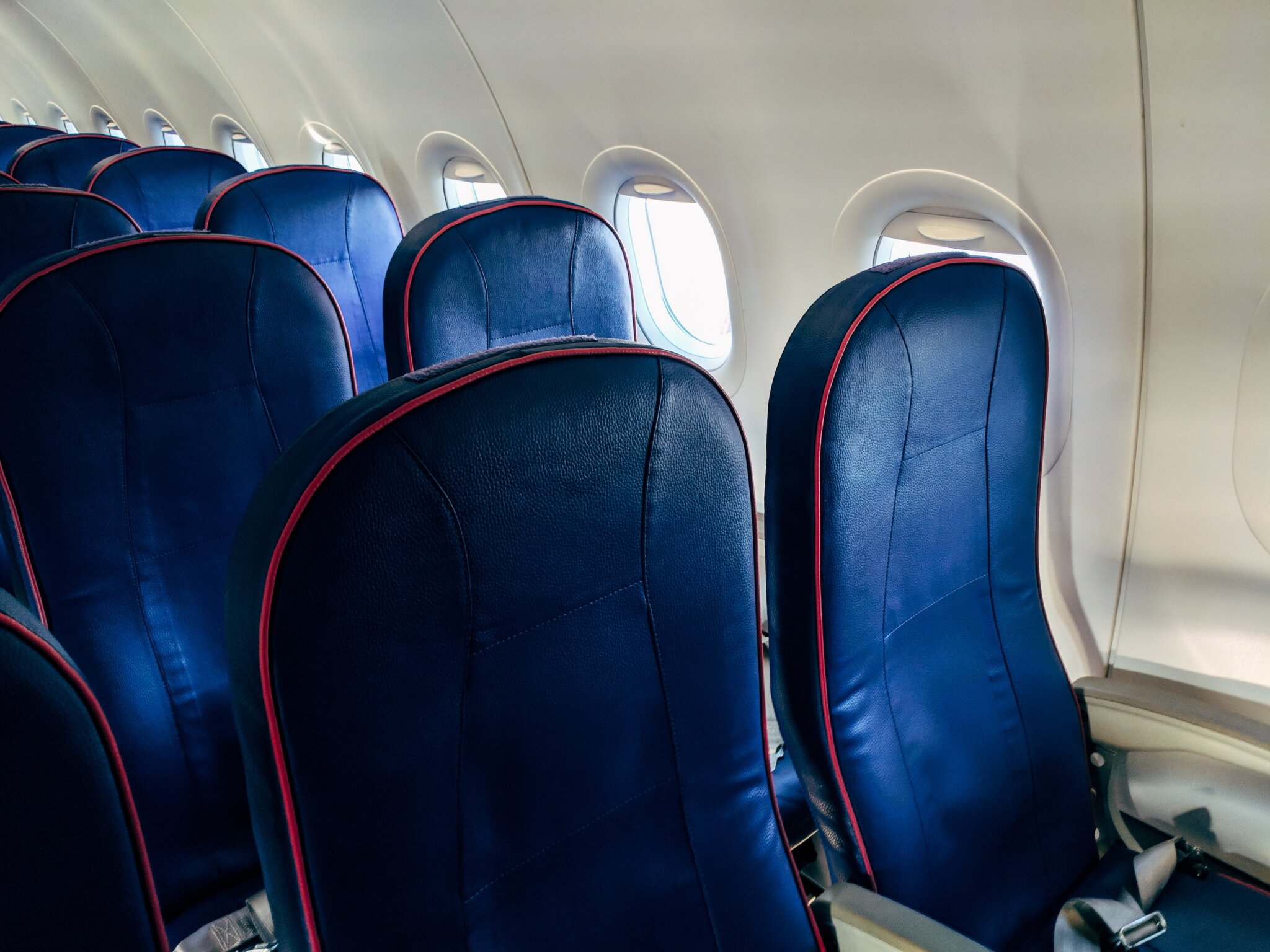 2. Triple check the airport for your Wizz Air destinations
Like many budget airlines, Wizz Air typically flies into smaller airports that are a total pain to get to.
For instance, my friendly neighbourhood Wizz Air airport is Memmingen, sometimes referred to as "Munich West".
What they don't tell you is they mean REALLY west, like "64 miles away from actual Munich" west… or "need to ride a 1.5 hour shuttle bus for 15 euros" west.
So, keep these additional costs in mind before making that Wizz Air booking.
NOTE: They do offer a Wizz Air Airport transfer service though, so be sure to look into that.
Last but not least, I need to say the airports at Wizz Air destinations are often not the best either, at least from my experience. I
mean, they're rarely huge international airports so the facilities are often lacking.
They're like little shoeboxes with a parking lot for planes, so yeah, keep that in mind too.
WIZZ AIR REVIEW BONUS TIP: Before you commit to a cheap ticket and buy shuttle services, use Omio to compare prices and see if there are cheaper/better ways to get there. Alternatively, use Skyscanner to see if there are flights to/from more central and main airports.
3. Familiarize yourself with the (truly comical) Wizz Air Baggage Allowance
You should know that budget airlines often make their money through baggage fees and Wizz Air is no exception.
With the price of your ticket, the only bag that you get included is ONE carry-on bag that is not even guaranteed to be brought on board with you (they force you to check it for free if there's no more space).
This means unless you pay for priority, you don't even get a small purse or backpack (as is the norm with most airlines).
NOTE: Wizz Air Hand Luggage Size has changed recently so refer to the image below for a recent photo of their "fit your bag in this or PAY" box.
Anyways, yes, Wizzair baggage is pretty crazy.
If you intend to check a bag in any way, shape or form, just know that it's pretty pricey. For an up-to-date list on Wizzair luggage price, visit the official Wizz Air site.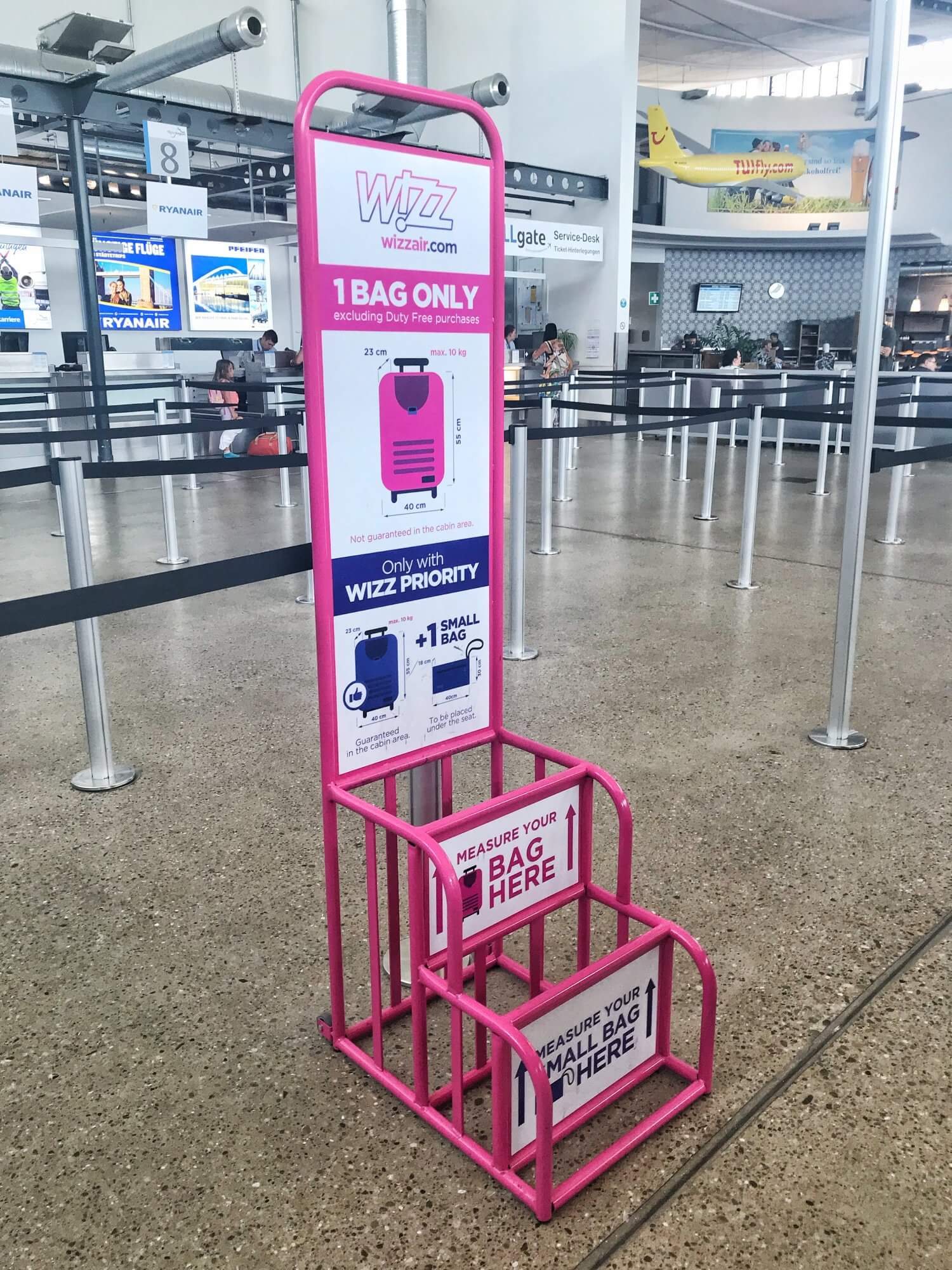 4. Know the Wizz Air cancellation policy
Wizz Air has a pretty strict cancellation policy. You can get the full scoop here on their official site.
At the time of writing this article, the cancellation fee is 60 euros.
If you pay this fee, then you get a full refund. Considering how cheap the flights are anyway, it might even be worth it.
This is why I need to stress that Wizz Air is definitely NOT for you if you need some flexibility in your booking.
5. Wizz Air priority boarding is 1000% worth it
4-40 euros for an extra carry-on bag and the ability to cut insane lines like these?
Totally, 1 million percent worth it if you're able to score priority for a price on the lower end of this spectrum.
Once upon a time Priority was only 4 euros across the board, but this is no longer the case… which is a huge shame if you ask me!
Be mindful though that…
6. Wizz Air priority boarding will make you hilariously uncomfortable
So I will say this: while Wizz Air priority boarding is certainly worth the price tag, the systems in place for priority passengers are genuinely hilarious and terrible.
First off – there really isn't a clear line for priority passengers because most people just gather around like a mob anyway.
This makes it very very awkward for you to slip in and board early because everyone will assume you're cutting in line. I hope you enjoy judgey stares.
Once you get past the priority line, things get even weirder.
I've had two very different experiences.
At Memmingen Airport, priority passengers just awkwardly waited outside to board the plane, but there was no queuing system so eventually all the "regular" passengers came out mob-style and negated the priority privileges anyway.
I'm not sure what was worse – this or my more recent experience at Varna airport, where they had sectioned off the shuttle bus to the plane with a bit of yellow/black tape to segregate priority/non-priority passengers.
Us few priority passengers got to enjoy the luxury of enough space for cartwheels, while the regular passengers crammed like sardines into the other half.
It was awkward, and avoiding eye contact was a must.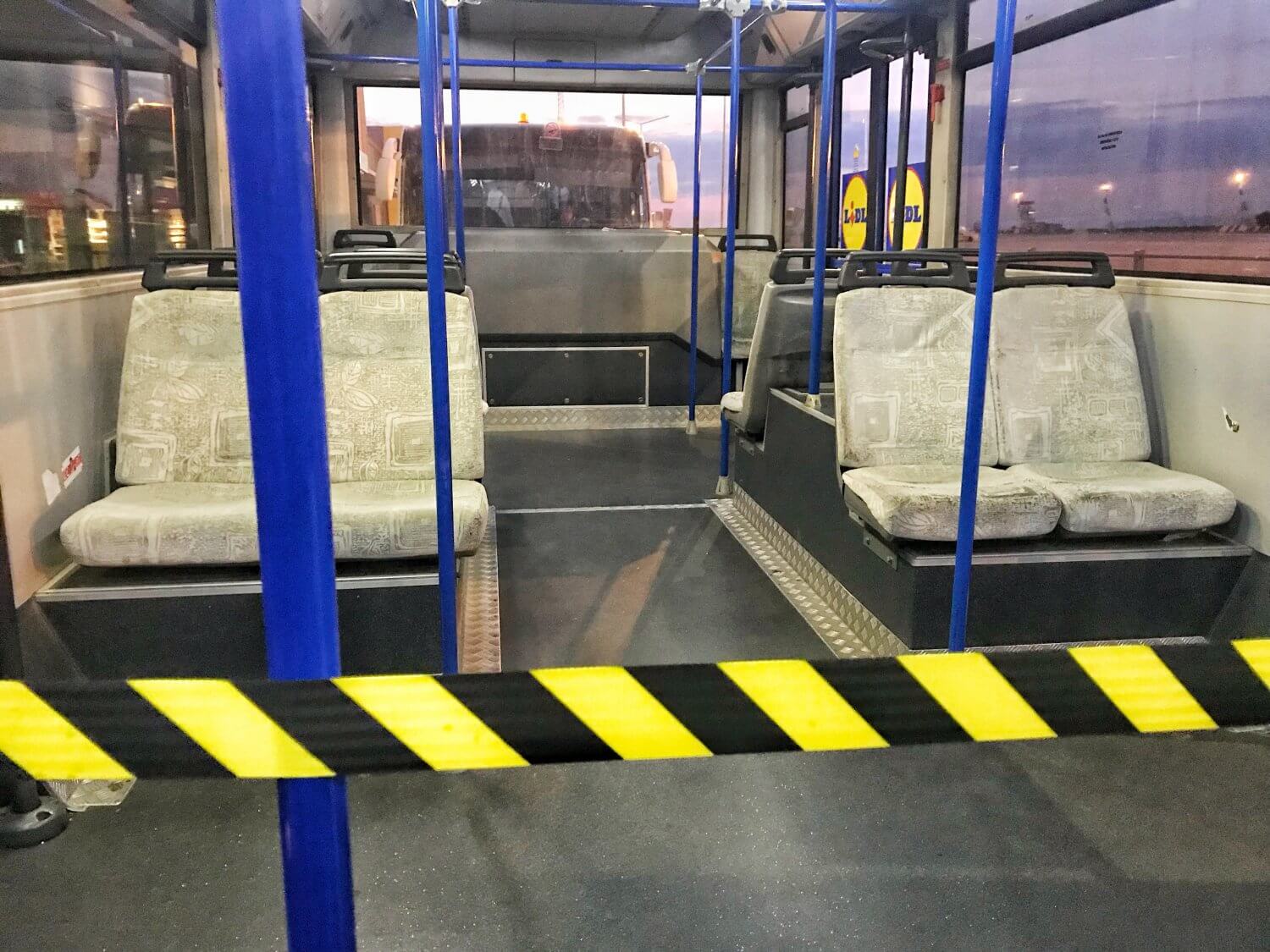 7. Consider investing in the Wizz Air Discount Club
So sure, obviously the Wizz Air Discount Club is just another money trap so they can siphon as much dolla from you as possible, but in some cases, it's actually really worth it (or so I tell myself so I can sleep at night).
Basically, you pay 30 euros a year for the Standard Membership which gets you and one travel companion a minimum 10 euros discount on each flight, plus 5 euro discounts on checked bags.
This means it's already worth it if you buy one set of roundtrip flights for you and a friend with bags! Since I intend to do more Balkans travel this year, I bought it and I'm still happy with my decision.
They also have a group membership that lets you extend your benefits to 5 companions for 70 euros a year. I mean, I don't have that many friends, but you can do that if you want.
They also offer a Privilege Pass for frequent travelers that I'm not fancy enough for. Read more about it here.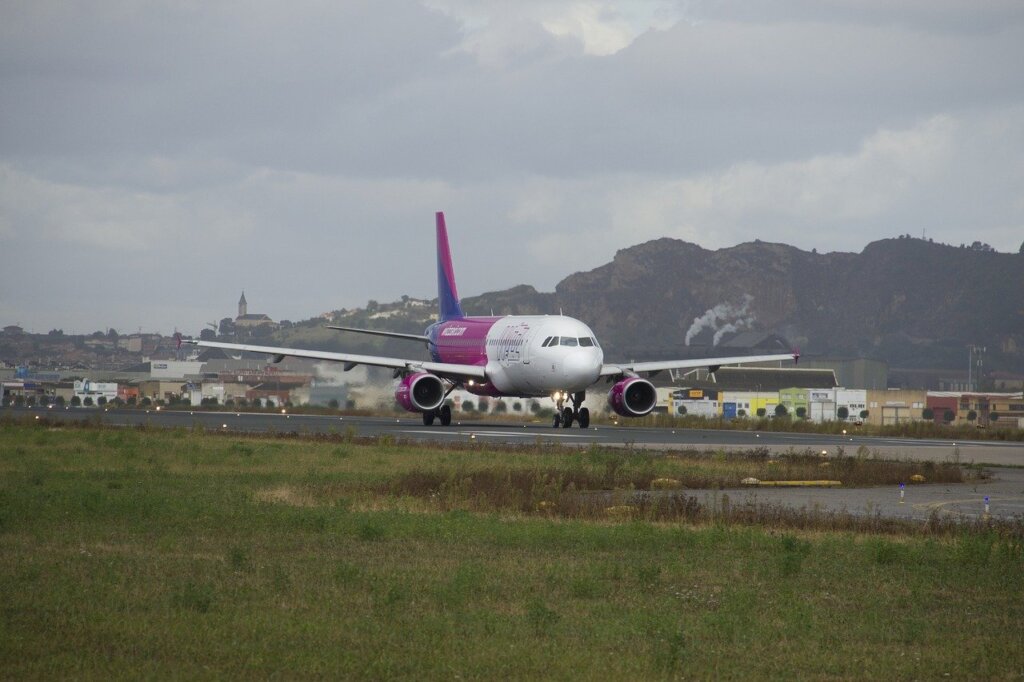 8. Wizz Air Customer Service is like a group project – THEY WILL ALWAYS LET YOU DOWN
I can't sugarcoat it. Wizz Air customer service is horrible.
Like, it's so bad I can't even wrap my mind around it.
The Wizz Air call center is a straight up trap. Like I mentioned above, you need to pay 15 euros to even open up a case file with them.
Otherwise, you're subject to their email support people, where they will tell you that "due to high volume", requests will take weeks to process… which they do.
NOTE: This is mostly in reference to when things go wrong and you need to amend your booking in any way. The in-person staff (flight attendants, check-in staff, etc.) are quite nice actually… I've never had a bad experience.
In short though, if you anticipate that you'll require any kind of customer service at any point, think twice before booking with Wizz Air.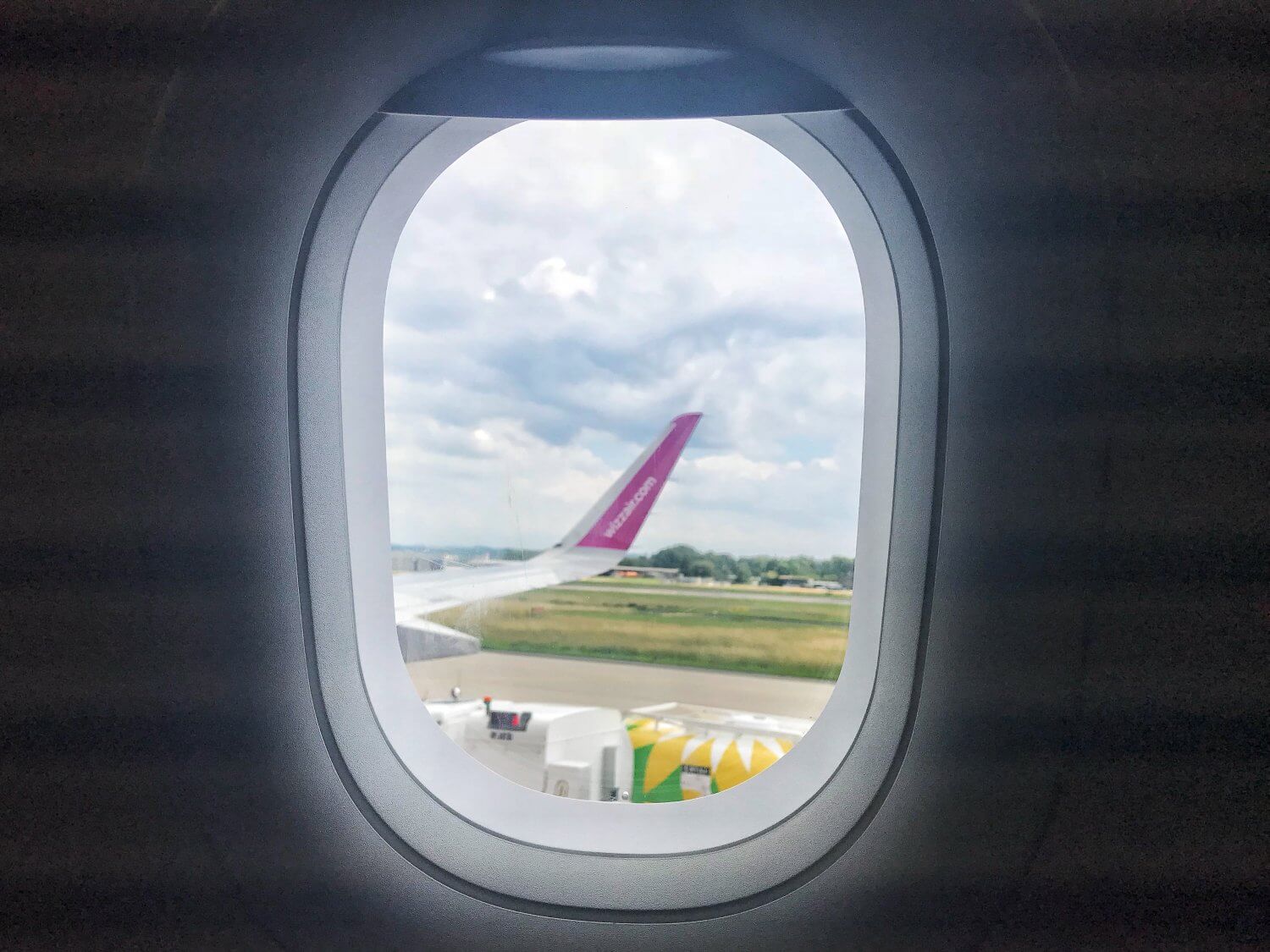 Wizz Air Route Map
Okay, your reaction at this point of my Wizz Air review probably falls under one of two camps: either you're like "HECK YES, LET ME THROW MONEY AT YOU, WIZZ AIR" or you're backing away slowly, rushing to the comfort and convenience of more mainstream airlines.
Either way, you might be curious to know the different routes that they fly.
You can find a Wizz Air flight map here.
Wizz Air Review: The Final Word – Is It Worth It?
Well, I promised you an honest Wizz Air review, so I hope you enjoyed all that oversharing!
At the end of the day, here's what I think: Wizz Air, like any budget airline, has a lot of flaws. Or… let's call them quirks.
Objectively, these quirks are pretty awful (inconvenient airports, poor customer service, many additional fees, etc.) BUT what totally makes them tolerable is the fact that the flights are SO CHEAP.
I mean, if you book early enough, you can go to some of the coolest places in Europe for 20 euros roundtrip… sometimes even less!
With prices like these, I honestly don't get why people have such high expectations. For 20 euros, I'm pretty stoked so long as my plane doesn't catch fire. You know?
So, if you're a budget traveler, backpacking Europe or otherwise just want to travel Europe as cheap as possible, Wizz Air is a fine option so long as you're familiar with the additional costs and you have your expectations in check.
If you have a little extra money to spend and hate any forms of inconvenience, more mainstream airlines might be a better fit for you.
Anyways, I hope you found this honest Wizz Air review helpful! Feel free to share your own experiences/questions in the comments below (the good, the bad AND the ugly).
---
Watch my most popular YouTube video this week:
---