*FYI - this post may contain affiliate links, which means we earn a commission at no extra cost to you if you purchase from them. Also, as an Amazon Associate I earn from qualifying purchases. Check out our Privacy Policy and Disclosure. for more info.
New to hostels? Looking for a step by step guide on how to book a hostel on your own for the first time, and pick the best ones? Read on for a full beginner's guide to booking hostels.
Once upon a time, I was terrified of hostels.
Genuinely, the paranoid princess in me believed that they were (without exception) dirty cesspools of booze-soaked backpackers, not to mention a sure precursor to becoming 1/3 of a human centipede.
But, surprisingly, when the paranoia subsided, I braved my fears and travelled around Europe for 6 weeks in 2014… the majority of which was spent calling hostels home.
From then on, I was hooked.
These days, hostels are still my go-to when I solo travel. There's legitimately no better way to make friends and meet likeminded travellers.
My fellow princesses, if you haven't tried the hostel life for yourself, I urge you to give it a go.
There is so much more to hostels than just bunkbeds! My advice?  Master the art of sniffing out the good ones, and you'll never go wrong.
SO, if you're eager to give it a try, here's a guide on making sure you book the perfect hostel every time.
A few things you should understand first aBOUT bOOKING hOSTELS
Before we tackle the step by step of how to book a hostel for yourself, here are some basic must-knows about hostel life that every beginner needs to know.
1. Hostels are a very different way to travel

You have to keep in mind that hostels aren't just 'crappy hotels'.
Rather, they're a chance to mingle with new friends, enjoy fun/cheap outings, and a whole lot more. Before you stay in a hostel, you should know that much of its appeal has to do with the social experience (which is why I love it for solo travel).
If however, all you want to do is save some money and do your own thing, then it might be more worth your while to look into alternative accommodations like AirBNB. (Check out my beginner's guide here).
2. There are many types of hostels, and rooms within these hostels
Before you dismiss hostels as a whole, you should understand that the hostel spectrum is massive.
There are the classic party backpacking hostels, but also super sleek ones with private rooms that are pretty much hip, budget-friendly hotel rooms.
So, if you still want the social component of a hostel, but aren't wanting to sacrifice comfort/privacy, there are plenty of options.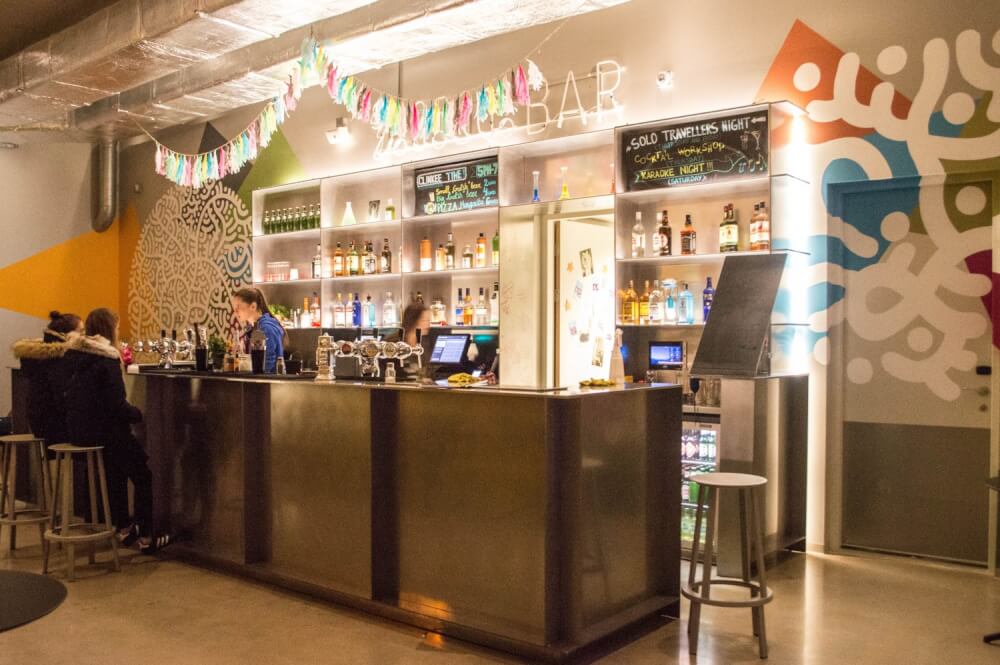 How to find the perfect hostel
So you're keen to jump into the hostel life, my friend?
Here's a golden guide to picking and booking the perfect hostel one each time. In all my years of travel, I've only stayed in one or two hostels I didn't love. Here's how!
Option A: LOADS of research on Hostelworld
Hostelworld has always been my favourite website for hostel bookings, simply because their site is so easy to navigate and you can sort properties by price, rating, etc. with ease.
Here's the process I usually follow:
STEP ONE: Decide what your priority is. Do you want something centrally located? The cheapest possible option? Something quiet and non-party like? As I said before, there's a lot of different hostel types, so clarifying what your needs are will help you find the perfect fit.
STEP TWO: Enter your dates and city.
STEP THREE: Depending on your priorities, make use of the different sorting functions and then shortlist some properties.
For me, I usually first sort by cost and then shortlist some of the highest rated ones still within a reasonable price range/decent location.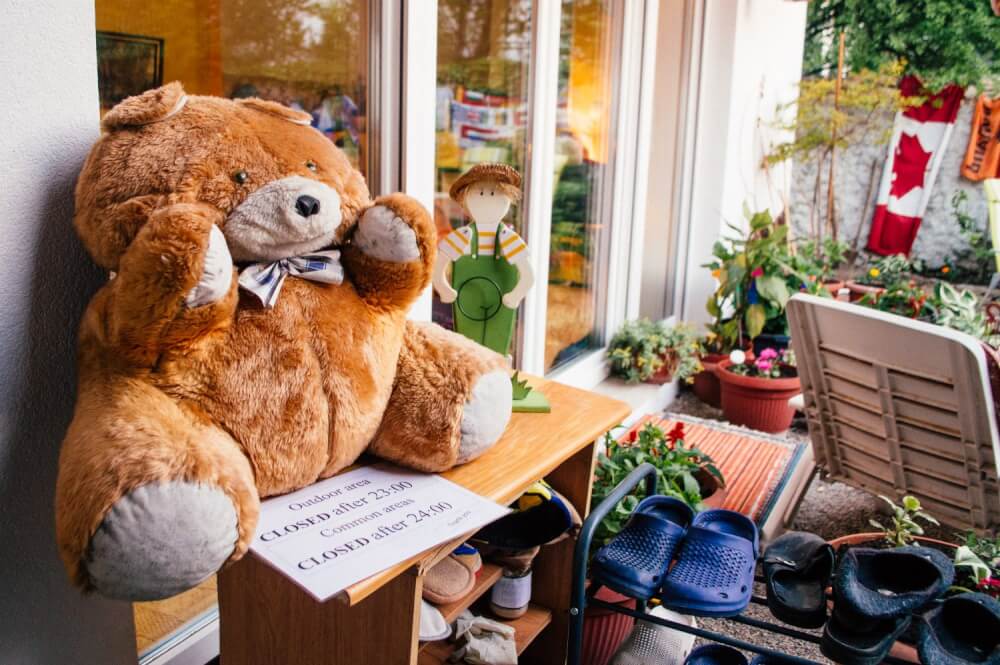 STEP FOUR: Examine your shortlisted contenders and read reviews.
It's important to look at not just the rating number but also to read individual reviews, since the rating is just an average number, and people might rate low or high based on a variety of factors.
For instance, you might see a 1 star review for an otherwise really well-rated property just because the person didn't know it was a party hostel.
Read reviews thoroughly while also keeping an eye on the amenities they offer.
For me, it's always important that the hostel has WiFi and lockers. Free (or cheap) breakfast is always a nice bonus!
At this point, also look at the different rooms that are available.
It could be that the super cheap price you saw was for a 30 person dorm, with more private options being much pricier.
Don't get your hopes up until you check!
STEP FIVE: Choose a "winner" and then double check its reviews.
Based on examining those shortlisted properties, pick one that seems to fit the bill.
Then, before confirming and booking, be sure to read its reviews on other websites like Tripadvisor, because there are rumours that properties can pay to remove bad reviews on Hostelworld.
After you've confirmed that this place is in fact, the beautiful wonderland that you've imagined in your wildest dreams, then go for the booking!
BONUS STEP FOR THE EXTRA PARANOID:
Go absolute stalker on the property you've chosen and scope them out on Facebook, Instagram, Twitter – whatever it takes to get a feel for the vibe! THEN book.
STEP SIX: Wipe the sweat off your body and revel in the fact that you did it!
Yes, you did it! A successful hostel booking! You go, Glen Coco.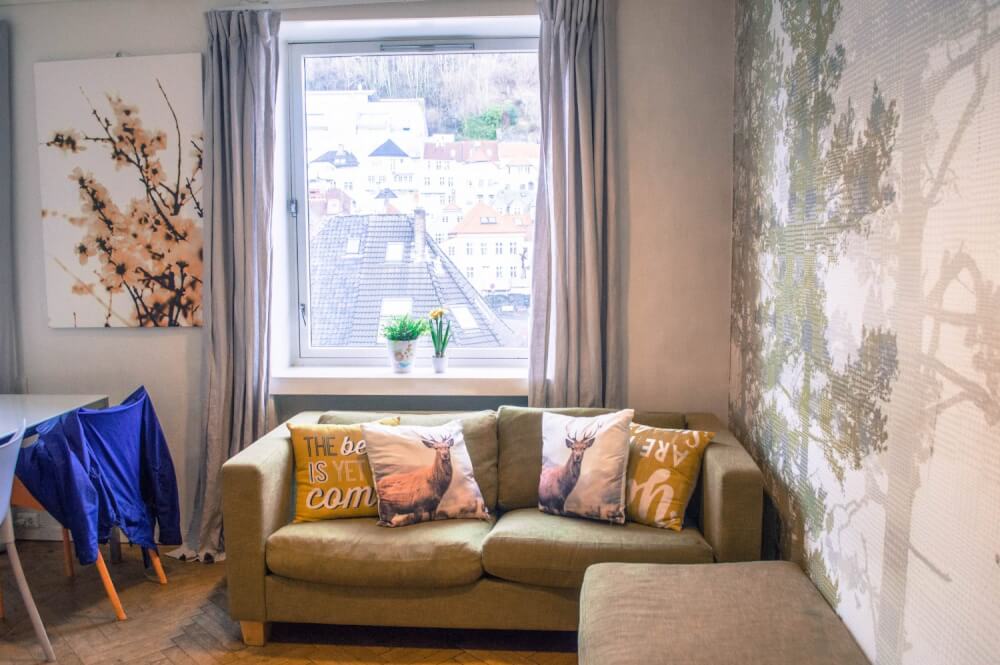 Option B: Word of mouth
If you're travelling to popular backpacking destinations like Europe, Southeast Asia or South America, odds are someone in your social network has done the same.
Don't hesitate to reach out to a friend/friend of a friend to ask about their experiences and where they stayed.
Often they'll have a stellar recommendation for a hostel or place that changed their life. A few caveats though: be sure to only ask advice from people with a similar 'travel style' to you.
Don't ask the crazy partyer for his favourite hostel because that might not work for you (unless a crazy party is what you're looking for).
Option C: Sleuth around travel blogs
Often travel blogs will provide more detailed reviews on hostels.
These can often be buried by Google when simply Googling "x hostel review" so try queries like "x hostel blog review", etc, or even give YouTube a try!
Sometimes it's nice to see more photos, videos and read in-depth experiences.
Awesome hostel booking resources
Hostelworld.com: as I previously mentioned, this is my go-to for hostel research. It organizes all the information so neatly, and the site is super easy to use.
Booking.com: Unlike Hostelworld, reservations made on Booking.com don't require you to put down a deposit of any kind. If you're a commitment-phobe, this might be a better fit for you.
So, would you be keen to give hostel life a try? Have I missed any of your favourite tips? Let me know in the comments!
My Go-To Travel Favourites: