*FYI - this post may contain affiliate links, which means we earn a commission at no extra cost to you if you purchase from them. Also, as an Amazon Associate I earn from qualifying purchases. Check out our Privacy Policy and Disclosure. for more info.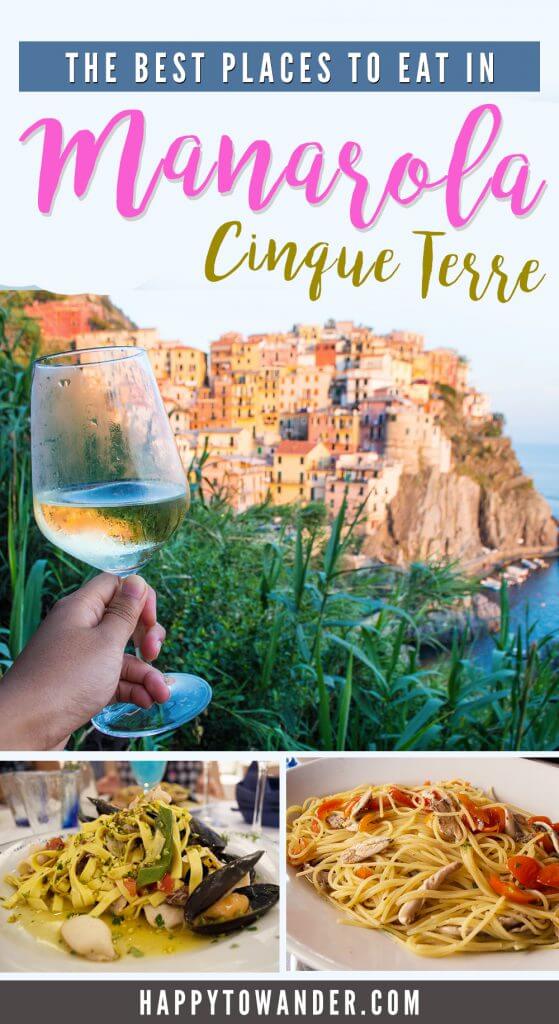 Italy made me fat.
… and in a few seconds, you're about to see why.
Now, it goes without saying that one of my favourite parts of travelling is getting to try food from all around the world. When my Europe trip brought me to Italy, I ate so often that I was pretty much hooked to an IV of marinara sauce. Even at home, I'll consume anything remotely Italian, from restaurant-grade pastas to Chef Boyardee straight from the can… so when you take me down to the paradise city where the pesto's green and the pasta's pretty?
Oh, dang you're asking for trouble.
In June, after eating my way through aperitivo and spaghetti in Milan, I was more than ready to conquer the famously fresh seafood of Italy's Cinque Terre. Now, this beautiful area has been at the top of my bucket list for ages, mostly because of its impossible postcard perfection, but somehow I found an even better reason to love it: that. food. selection. MMM.
The romantic town of Manarola served as my home base during this trip, and although it's small, it still boasts its fair share of good eats. So, whether you're in Cinque Terre for a day or for a few, here are some delicious restaurants to note on your list.
I apologize in advance for all the food porn that is about to flood your screen.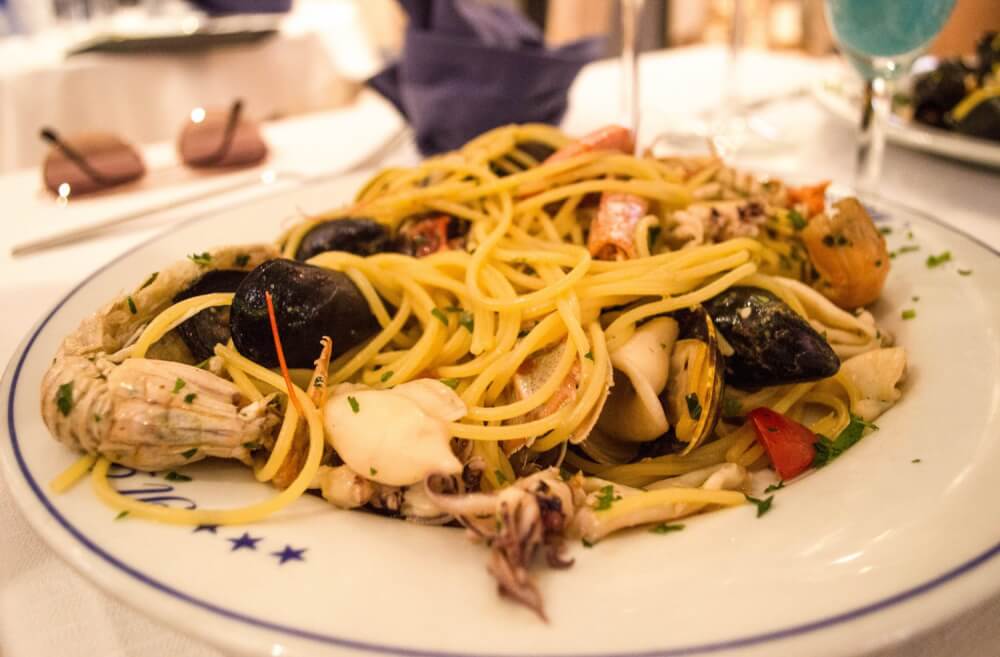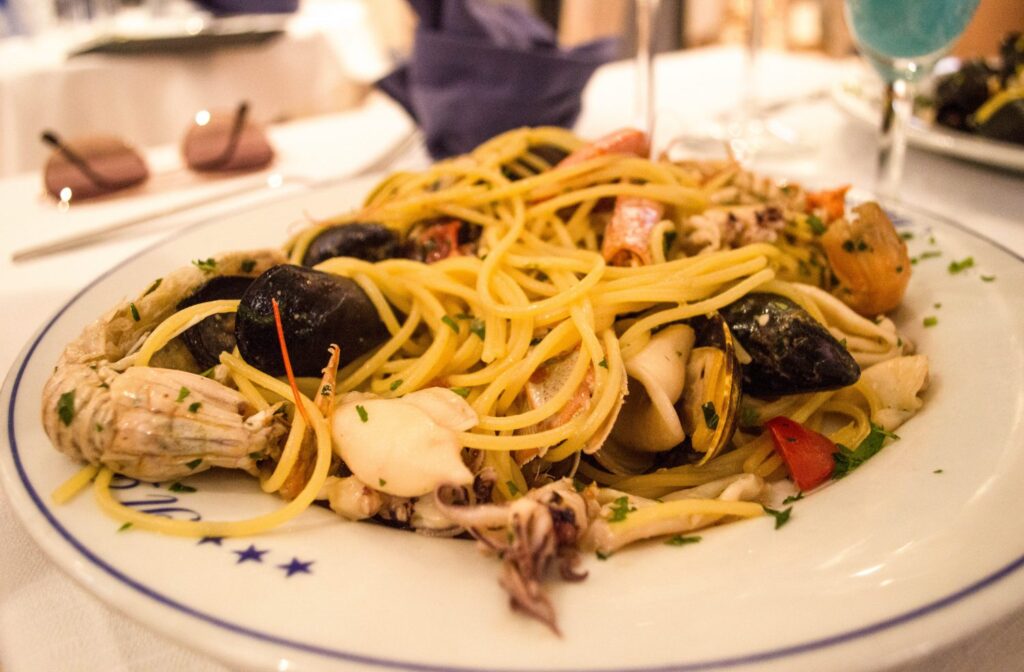 Il Porticciolo
Via Renato Birolli 92, Manarola, Italy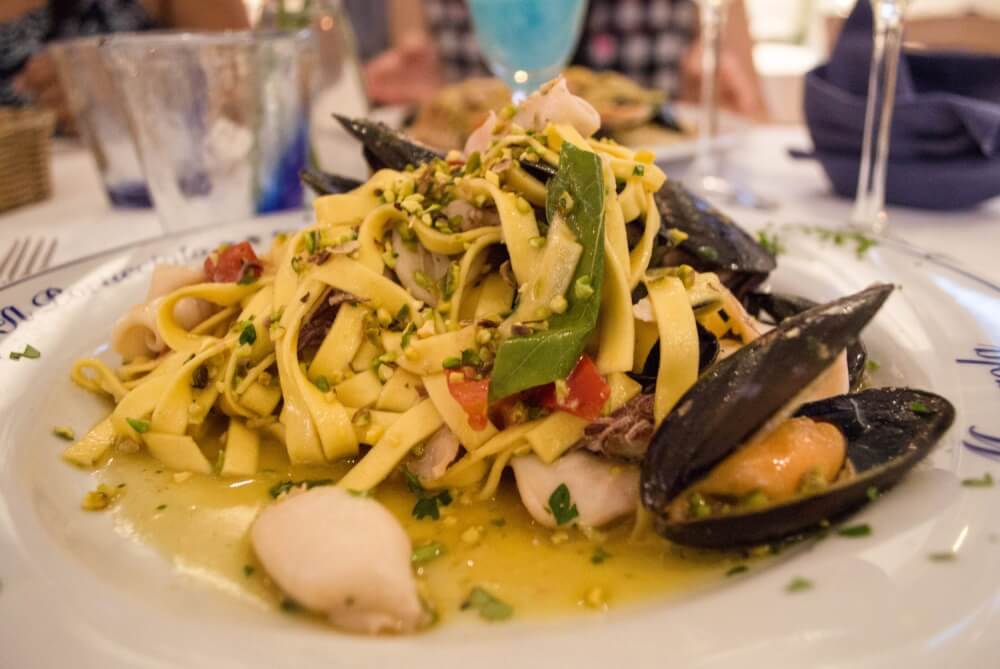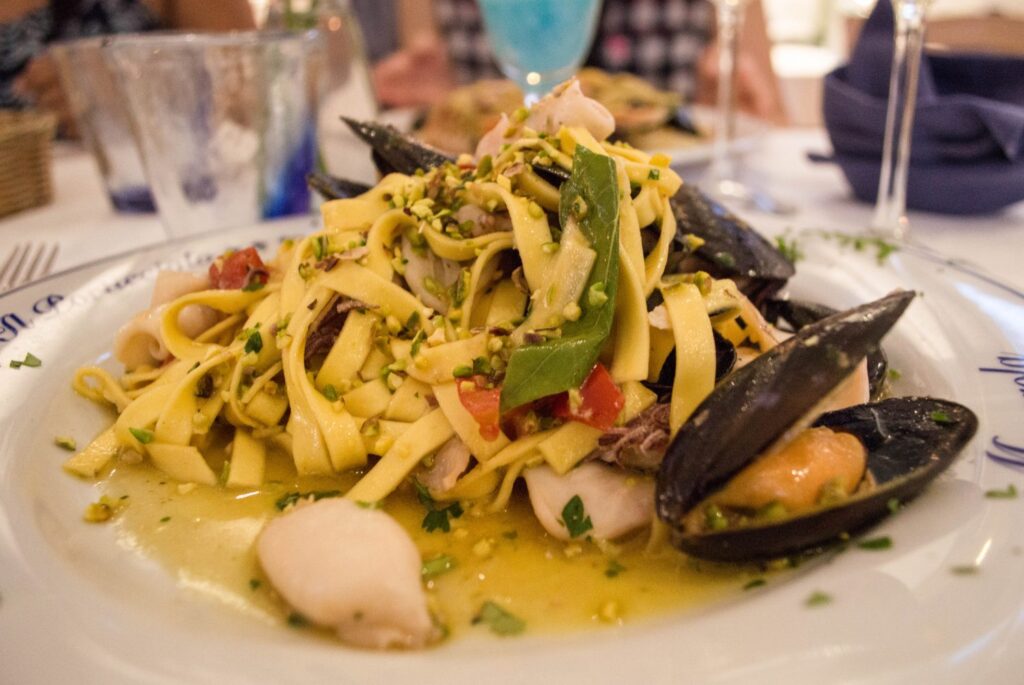 Located in central Manarola, Il Porticciolo is impossible to miss when you're visiting this little town. It might easily be "first-love" syndrome, but this was definitely my favourite restaurant in Cinque Terre, and perhaps even Italy. In fact, we ate here two out of three nights in Manarola, and only resisted on that second night because it was closed (did I cry? maybe.)
The first night, we were in full-out "let's spend a lot of money because Cinque Terre is so amazing" mode. Main courses, bring it. Wine, yes please. Dessert, why not? And even some famous Italian limoncello to end things off. The splurge was worth it. We had such an amazing meal, we couldn't help but fall madly in love with the region, the town and even the restaurant itself. (though we did refuse the advances of our overzealous waiter. No love there).
In the spirit of adventure, I opted for the exotic-sounding squid ink seafood spaghetti. True to its name, it was jet black. I was initially put off by the colour (which looked possibly lethal) but upon the first bite, I was in love. The pasta itself had the most amazing flavour and texture, going perfectly with the prawns, mussels, clams and white wine.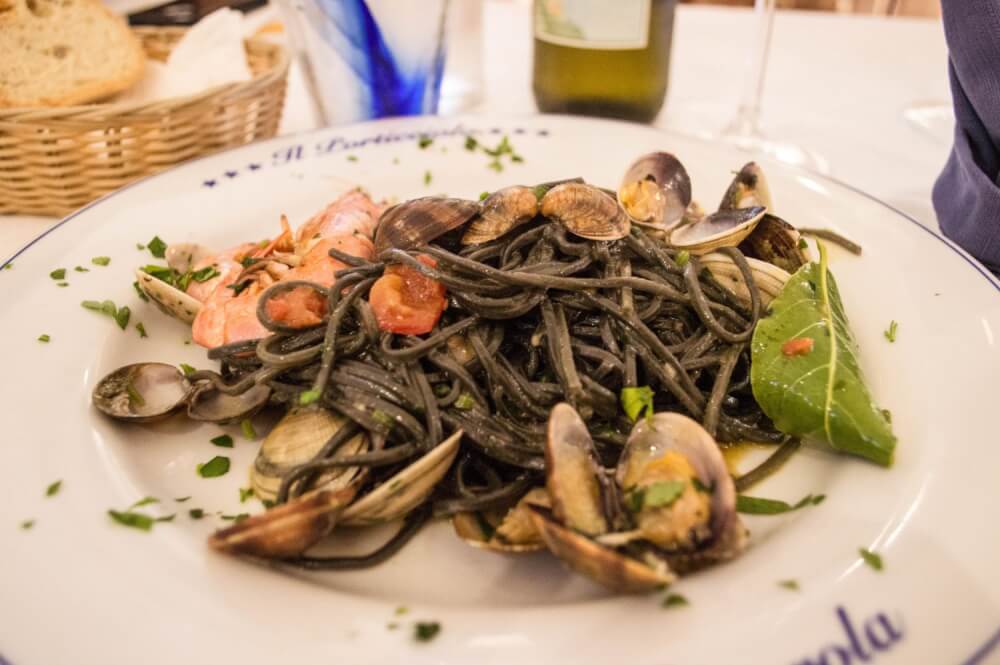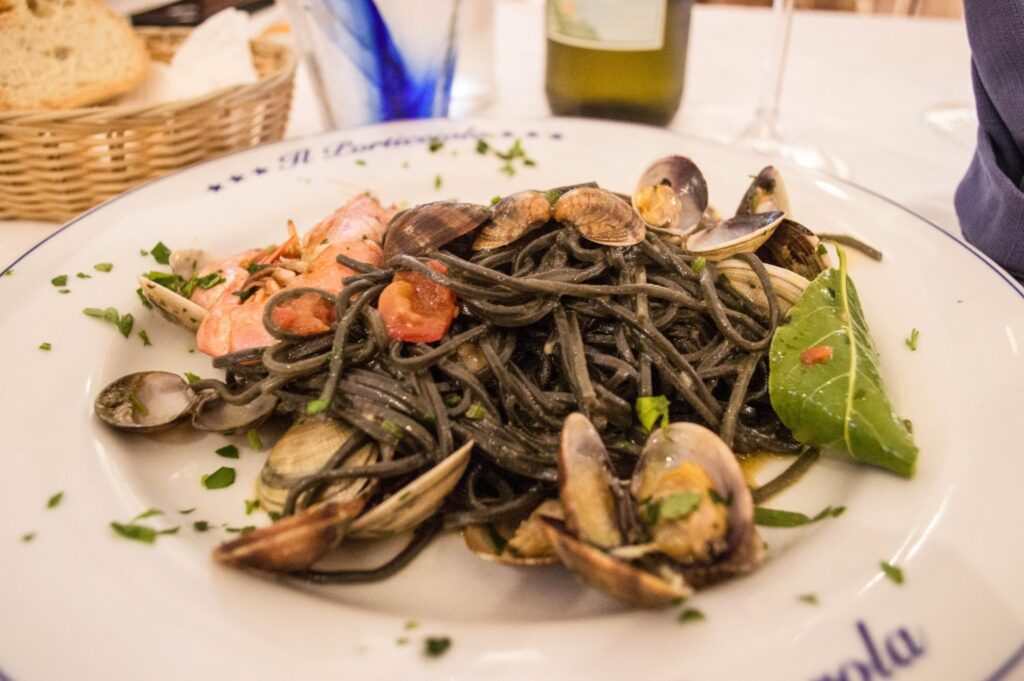 And because we have no self control, we also ordered the Tiramisu for dessert. So worth it. Fluffy texture, perfect sweetness and just enough punch with the coffee flavour. It could have been the wine talking, but every bite felt more magical than unicorns at Hogwarts.
The second time we went back, we kept up our spirit of "why the heck not" and decided to splurge on a seafood sampler appetizer to share. You know that fancy food cliche where the more expensive it is, the smaller it gets? Well yeah, that's kind of what happened. Don't get me wrong, the assortment of swordfish, octopus, fish and all was delicious, but it's kind of awkward when you have one piece of shrimp to split between three people.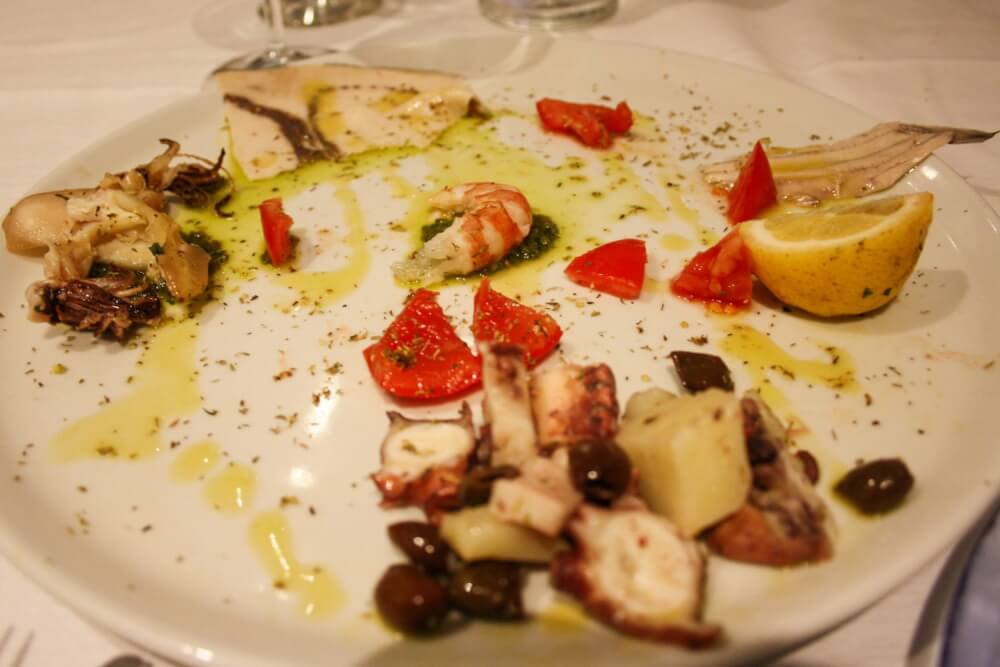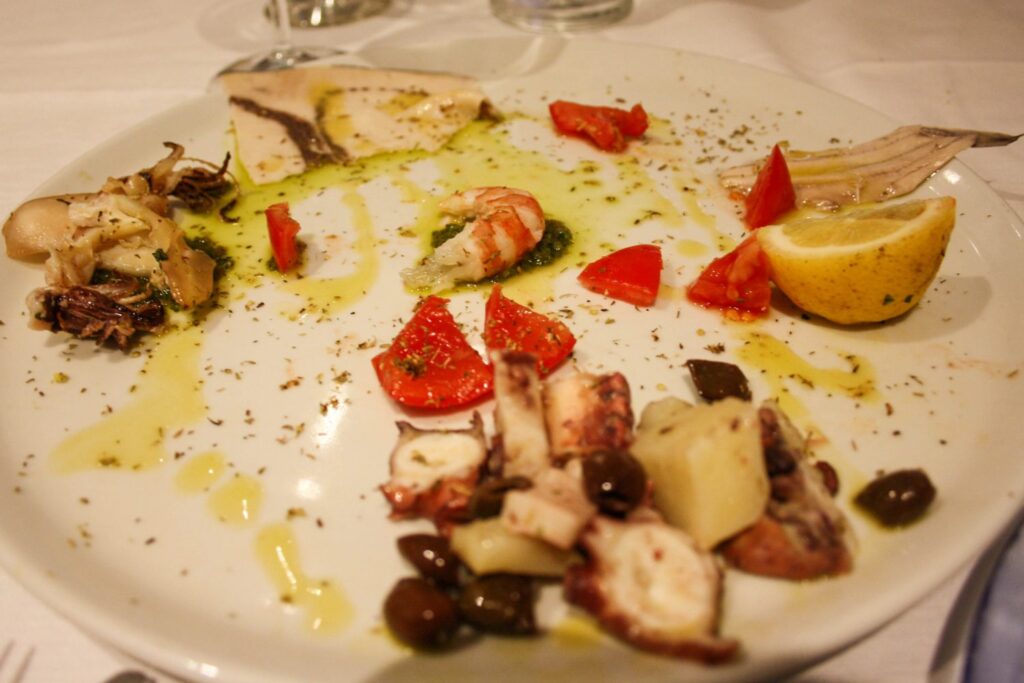 We also split a classic favourite: Spaghetti with clams. It was simple, but tasty. This is a dish that can do no wrong.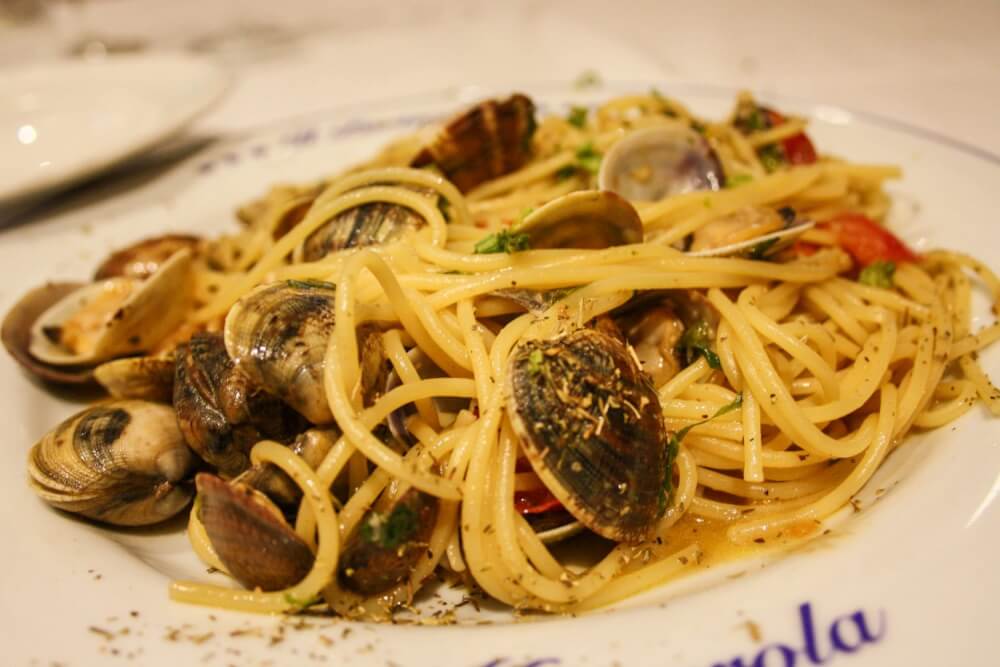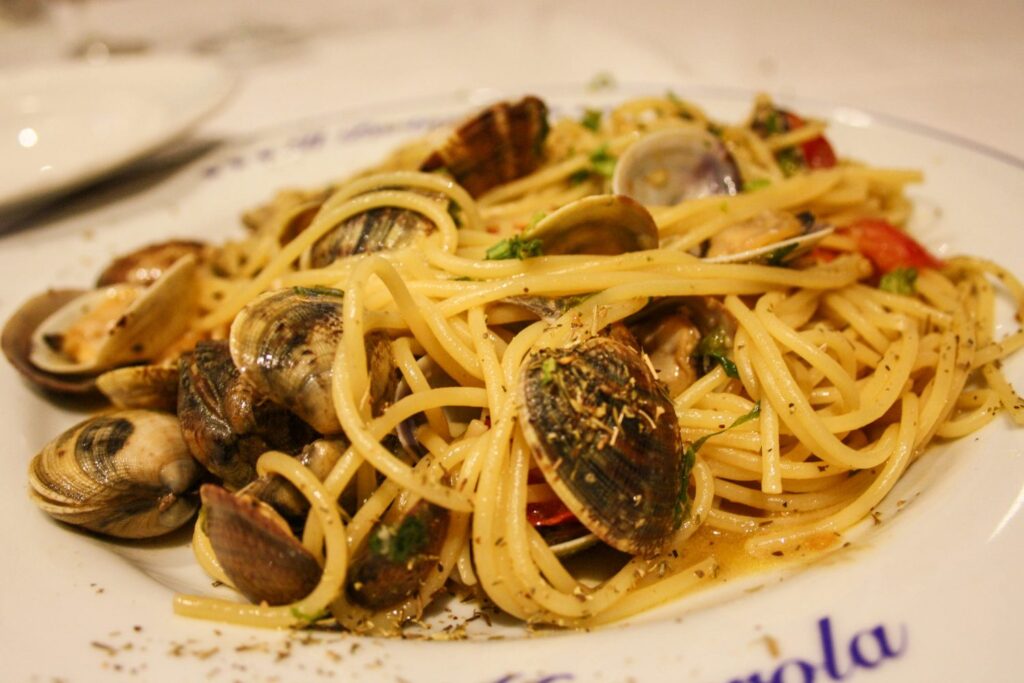 Trattoria La Scogliera
Via Birolli n. 103, Manarola, Italy
Located across the street from Il Porticciolo is the Trattoria La Scogliera. We decided to stop here for lunch before a day of intense 5-village exploration. We were seated outside, which was nice because of the warm weather and while service was slower and less attentive than we had received the night before, we didn't mind the wait. Sometimes it's nice to have time to enjoy your meal, sip on your drinks and just relax. Pictured here is me in my natural element: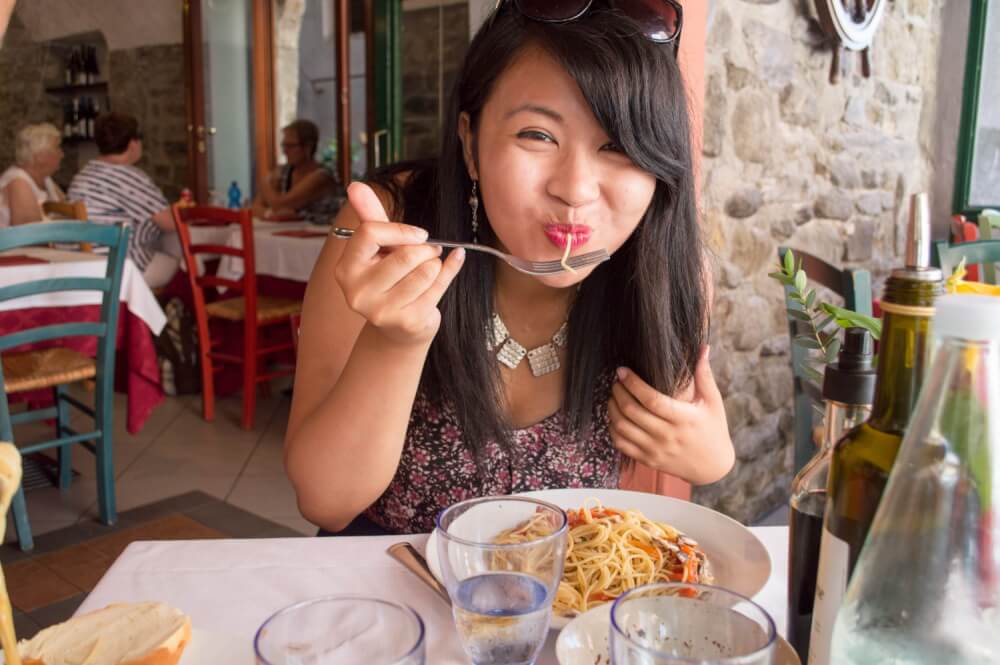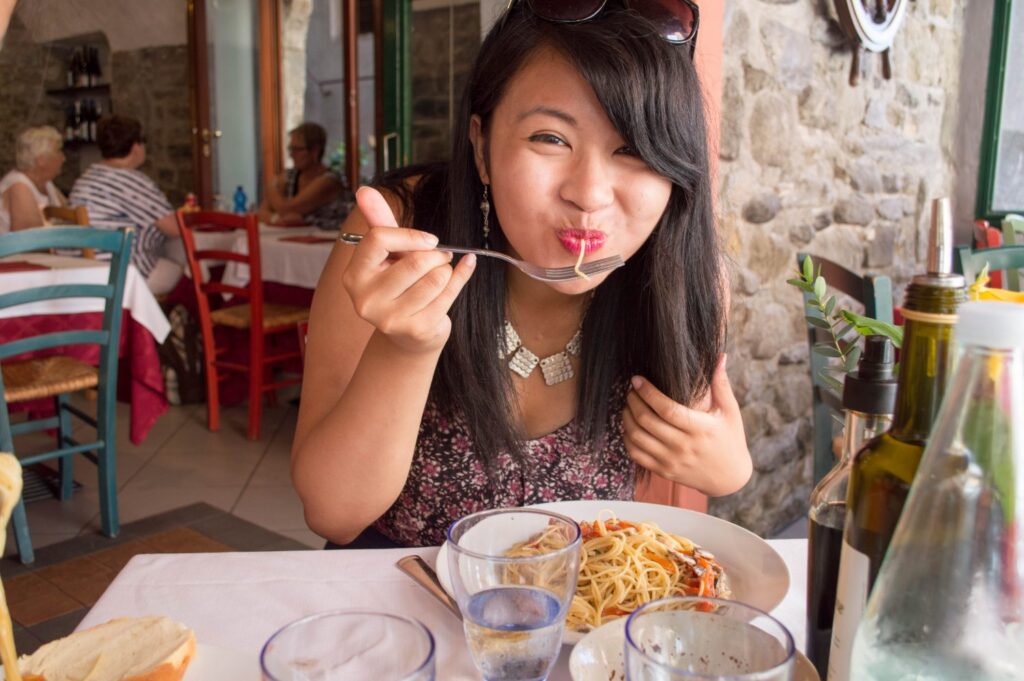 The night before, I had read somewhere that anchovies were a regional specialty, so as soon as I got to La Scogliera, I knew what I was going to get. Italy does anchovies a little differently than the typical scary fish crammed in tins, and thank goodness for that! When I got my dish, Spaghetti with Anchovies, I was pleasantly surprised. The fish was a far cry from the scary salty anchovies I've had before, and came alongside juicy tomatoes and a delicious clear sauce.
Overall, it was a decent place to grab a meal. The food was good, but the service, not so much.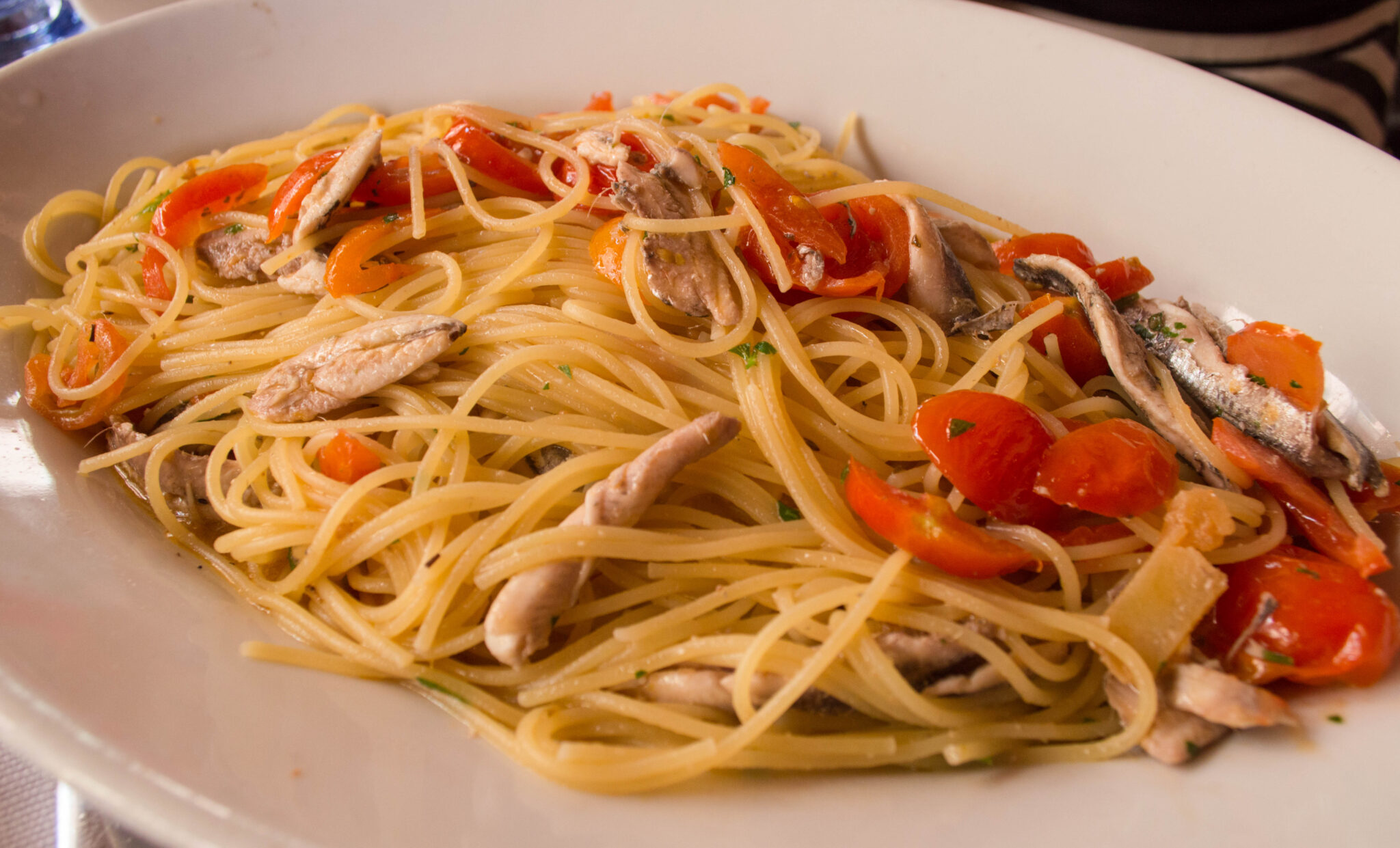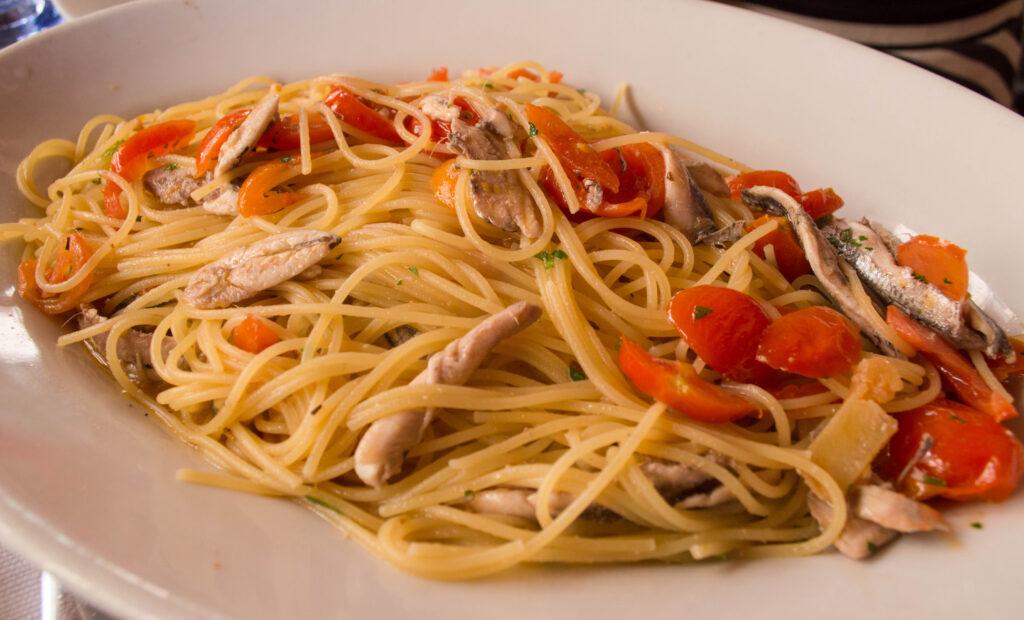 Trattoria Dal Billy
via Aldo Rollandi 122, 19010 Manarola, Italy
On our second night, we made the hike up to the top of town to Trattoria Dal Billy, touted by TripAdvisor and Rick Steves as one of the best eats in town. The Rick Steves Guidebook lists reservations as a must, but you know, as the daredevils (and lazy people) that we are, we decided to try our luck anyway. We made our way up just as the sun was setting, and while we didn't get one of the coveted ocean-view tables on the restaurant's balcony, we were luckily given a table inside. We like to pretend to that it was because of our charm, but let's be honest…
I decided to give the Squid Ink Seafood Pasta here a try, and just like Il Porticciolo, it was fully loaded with prawns, mussels, clams and was very delicious! What is it about squid ink that makes pasta taste so good? This place is well-known for their seafood, which is caught fresh and prepared with expertise. That being said, I felt that service was a bit lacking. Our server did not communicate very well, and came off as a bit spacey and cold. However, when my friend didn't like her dish (the Trofie with Pesto), she did offer to replace the dish with something else, showing the restaurant's commitment to customer satisfaction.
The meal ends off with limoncello and grappa on the house. They literally drop off the bottles with some glasses, and let you sample (or chug) at your leisure. A nice touch to the experience, but I still felt that my high expectations were left a bit wanting. What can I say? Il Porticciolo still has my heart!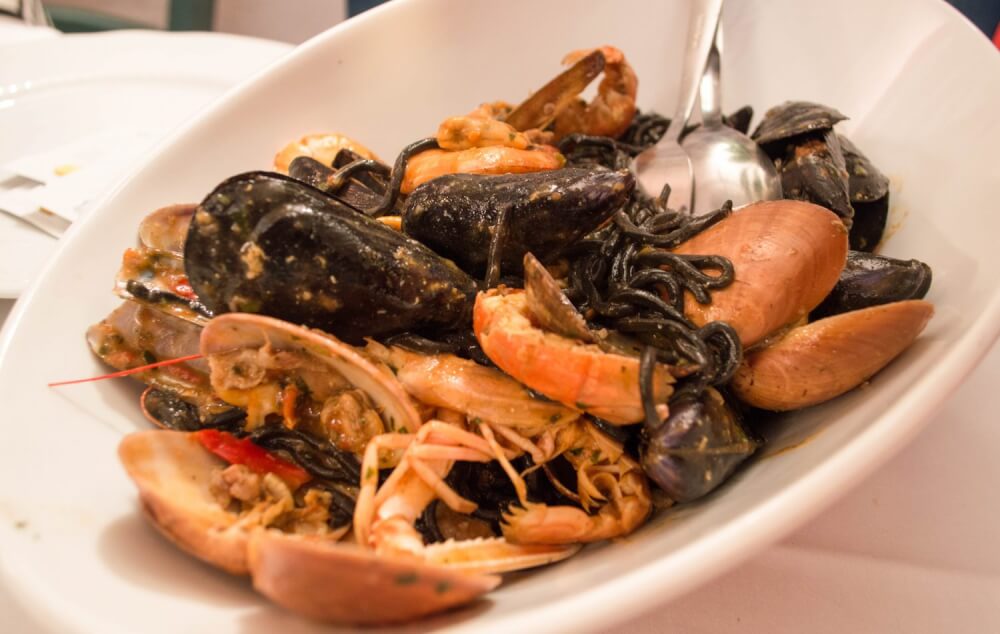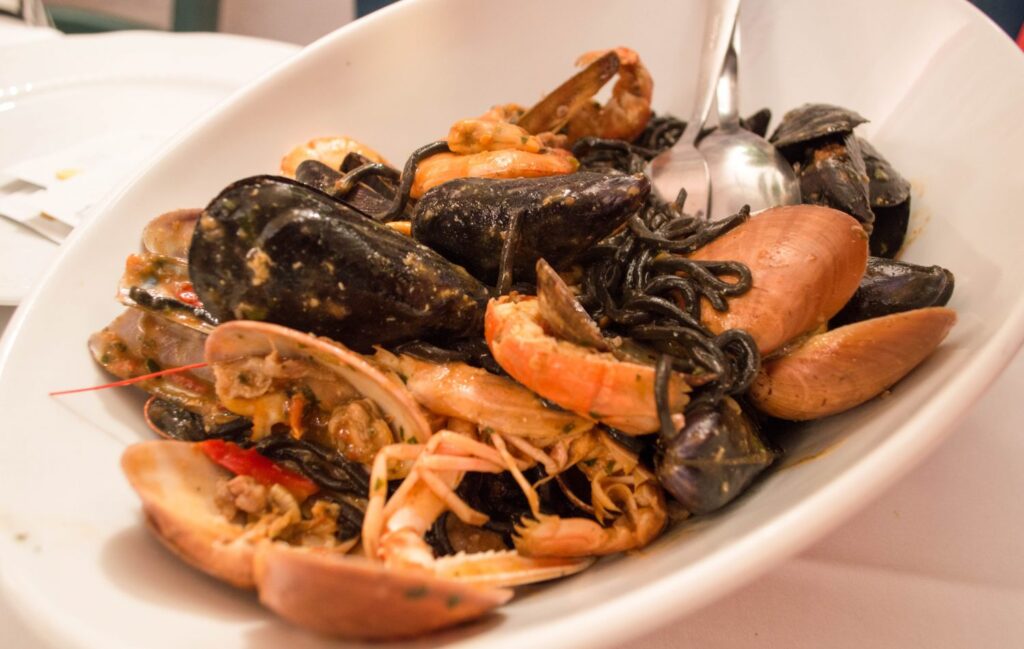 Nessun Dorma
Localita Punta Bonfiglio
While they don't serve full meals (only bruschetta and appetizers), your visit to Manarola isn't complete without a glass of wine at Nessun Dorma. Hands down the most scenic place for a sunset drink!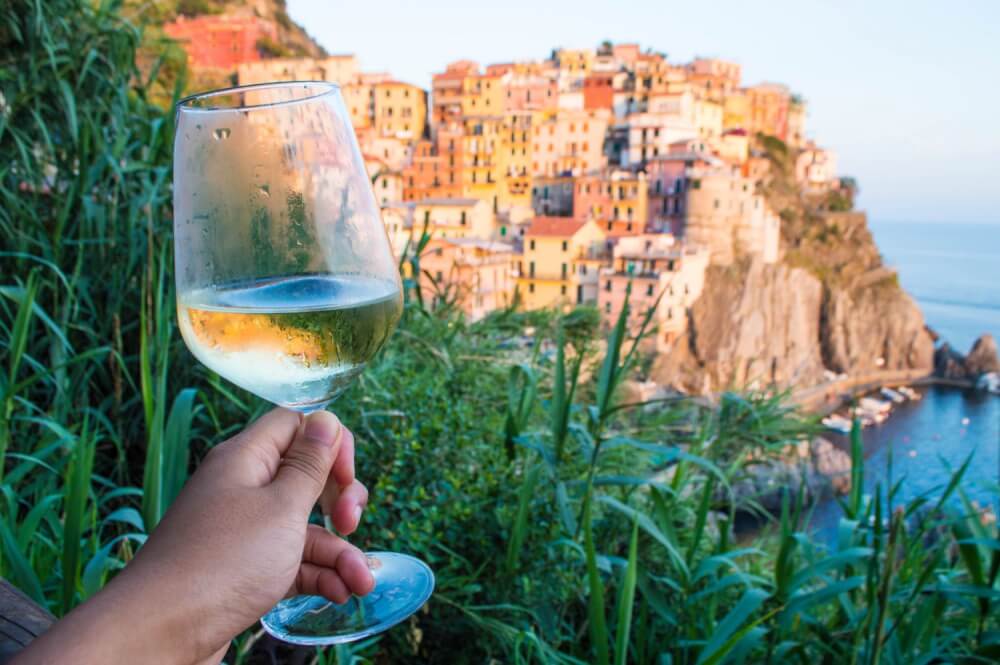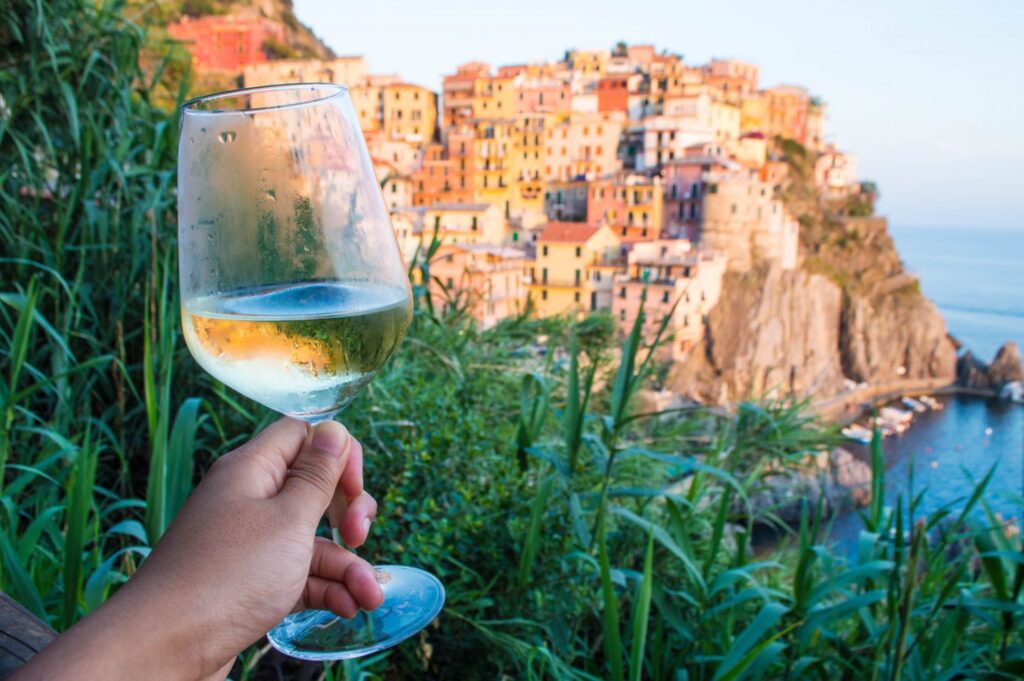 Overall, Manarola is not only a scenic and romantic destination to visit, it also a real treat for the taste buds. I could go on and on, but it's probably best if you try it out yourself!
Now tell me – have you ever been to Manarola? If so what was your favourite place to eat? Let me know in the comments!
---
Watch my most popular YouTube video this week:
---