*FYI - this post may contain affiliate links, which means we earn a commission at no extra cost to you if you purchase from them. Also, as an Amazon Associate I earn from qualifying purchases. Check out our Privacy Policy and Disclosure. for more info.
This post was created in partnership with Visit Trentino, who invited me to spend a long weekend with them last month.
Over the years, I've developed a mild obsession with all things Italy.
The idea of living a dolce vita is basically everything I stand for, which explains why over the years, I've tumbled around the country like a clump of human-shaped pizza dough, making my rounds through the main tourist spots like Rome, Florence, Milan, Cinque Terre, the Amalfi Coast and more recently, the Dolomites.
… but the best thing about Italy is perhaps that it's the country that keeps on giving, as I discovered when I had the chance to visit Trentino last month. Italy is kind of magical like this.
Just when you think you've seen it all, you're smacked with something new and outrageously spectacular.
Let me tell you: the tiny butterfly-shaped province of Trentino, flanked by the Dolomites on one end and Lake Garda on the other, may not be the most well-known province in Italy, but it packs a heavy punch (just like its deceptively delicious and drinkable wine).
Save this post on Pinterest for later: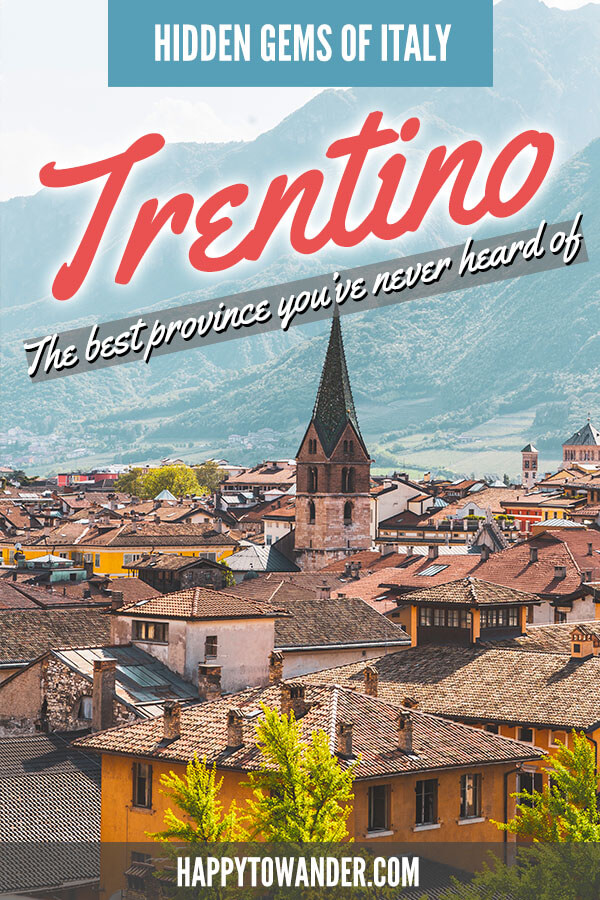 Why did I like it so much?
Well, to me, Trentino feels like a real slice of Italy, an Italy free of kitschy magnets and tourist menus, an Italy beloved and enjoyed by its locals just as much as the visitors who are lucky enough to stumble upon it.
After all, it's here in Trentino that many Italians choose to spend their vacation days, so if that's not a testament to its worth, then maybe I should slap you with a pizza for not paying attention 😉
Having spent four days exploring this province for myself, bouncing around Trento and Rovereto, here are some of the reasons why I think you should visit Trentino (and pillage it for carbs and views).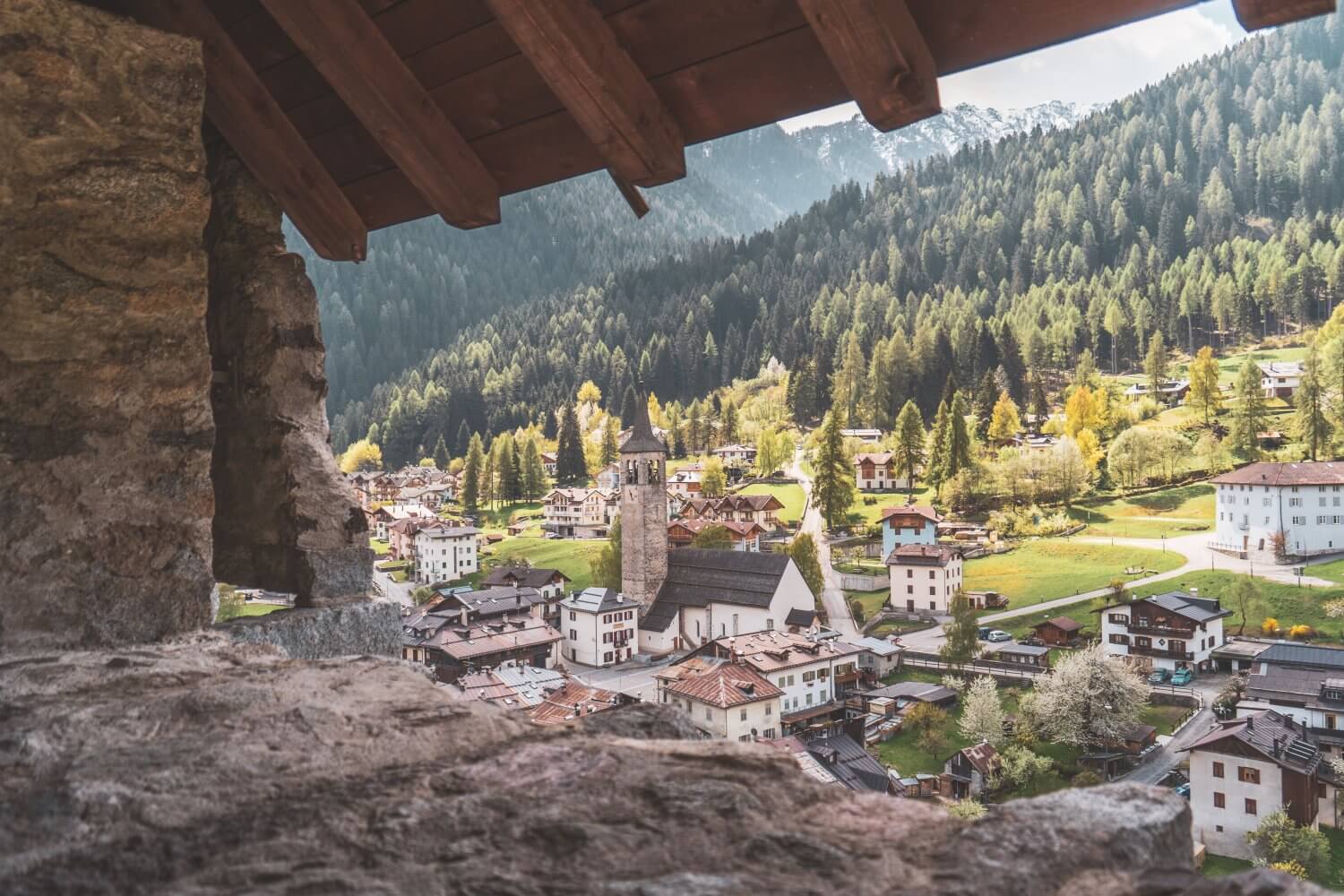 So, Why Visit Trentino?
It's home to some of Mother Nature's finest work
One of the most immediate surprises when you visit Trentino is just how spectacularly packed it is with gorgeous natural sights.
Lakes, mountains, waterfalls, (can you count gorgeous people as "natural beauty"? I'm gonna do it anyway).
Long story short: Trentino is swimming in beauty, whether that's nature orrrrr simply chiselled cheekbones. A few incredible spots include:
Lake Garda: As Italy's largest lake, the world-famous Lake Garda spreads its Mediterranean charm across three provinces, including Trentino. Perfect for those seeking a bit of physical activity, whether on the water (on pedalling around it).
Lago di Tovel: And while many of those who visit Trentino come for Lake Garda, there's an abundance of other gorgeous lakes, including the oh-so-serene Lago di Tovel, tucked away in the Brenta Dolomites. Famed for its once bright-red colour, today the lake is one of the most sought-after photography locations in the province,
Orrido di Ponte Alto: Just 5 minutes away from Trento by car (we actually timed it) is the incredible Orrido di Ponte Alto, a red rock gorge that combines 40m high waterfalls with impossibly lush surroundings. The end of your guided tour here even brings you behind one of the waterfalls so you can feel its full force (and get totally soaked).
Views that (might) make you cry a little
There's something to be said about a province consisting of cascading mountains and valleys… everywhere you turn in Trentino is an awe-striking viewpoint, even when not meant to be so.
Exhibit A: this was the view from a restaurant one night just outside of Rovereto: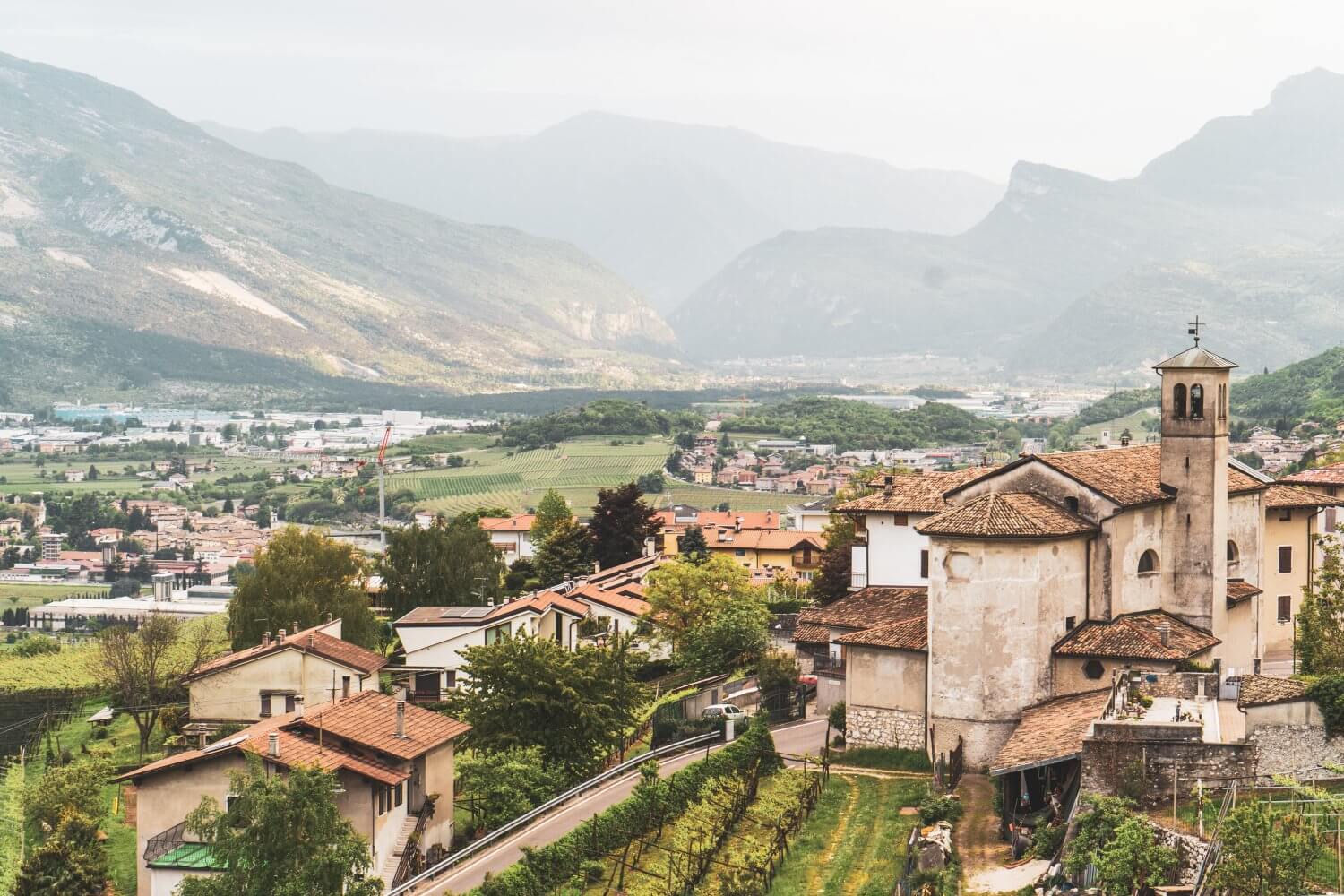 Or hey, how about here, when a short ride up a cable car in Trento brought me to this: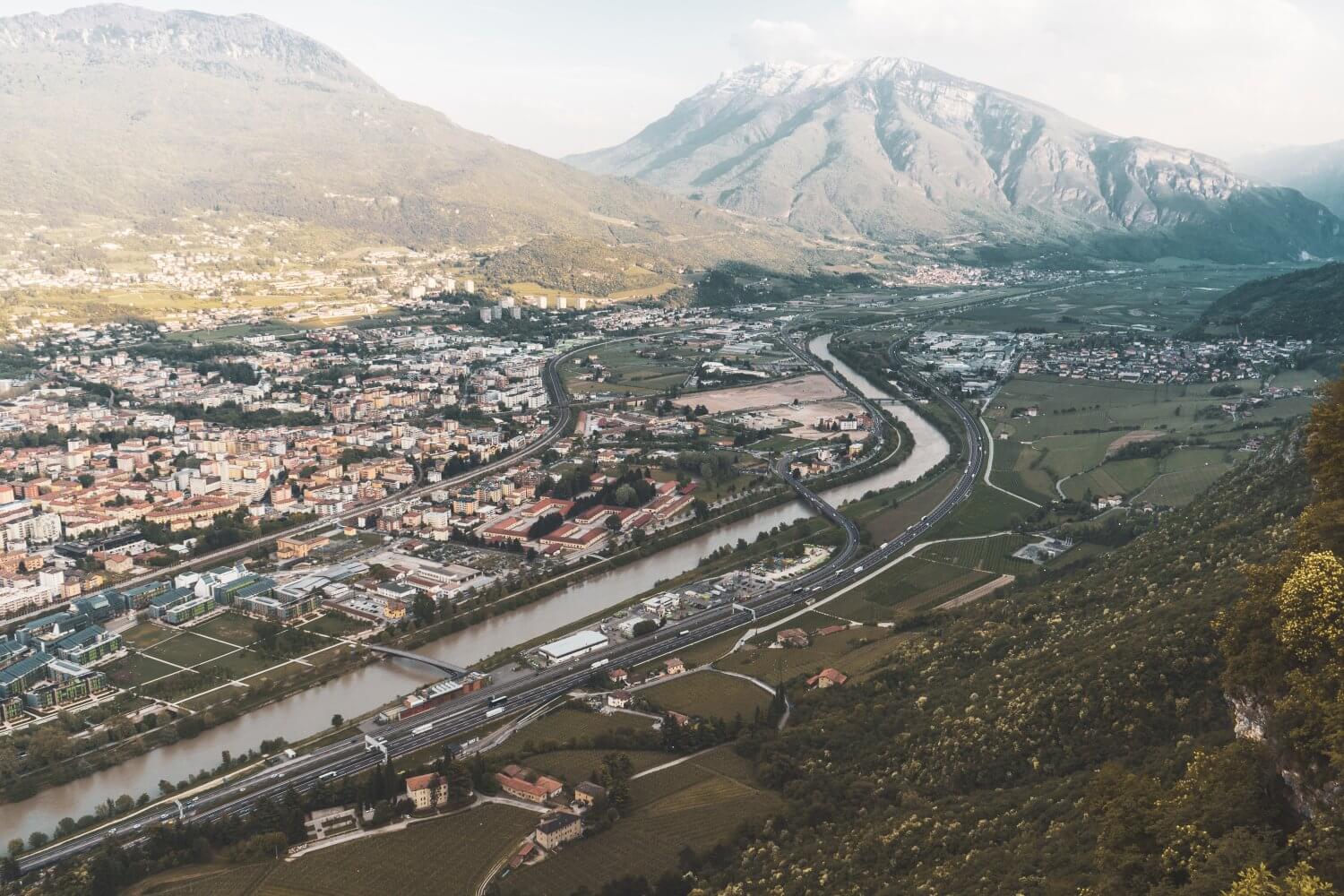 Basically what I'm saying is, you'll be spoiled for views until happily ever after. And that brings me to one of my other favourite things about Trentino…
Plenty of castles to feed your royal dream
Really, you can't visit Trentino without prancing through a few castles.
As a Disney princess trapped in the wrong dimension (which is what I consider myself most days), it's no surprise that I've developed an unending fascination with castles.
Of course, Trentino has many on offer, so much that they do specific tour routes that take you around the best of them.
On one of the days of my visit, I boarded il Trenino dei Castelli, a day long tour that allows you to visit four castles around Val di Non and Val di Sole, first through a scenic train ride then by bus for the rest of the day. It was a packed itinerary but the scenic castle views made it more than worth it.
From the historic ruins of Castello s. Michele to the imposing beauty of Castel Thun and 5-story Castel Caldes, I found my princess dreams fulfilled, even for a day.
My personal favourite was however Castel Valer, a beautiful 80-room castle surrounded by orchards (and still inhabited by a single-ready-to-mingle count).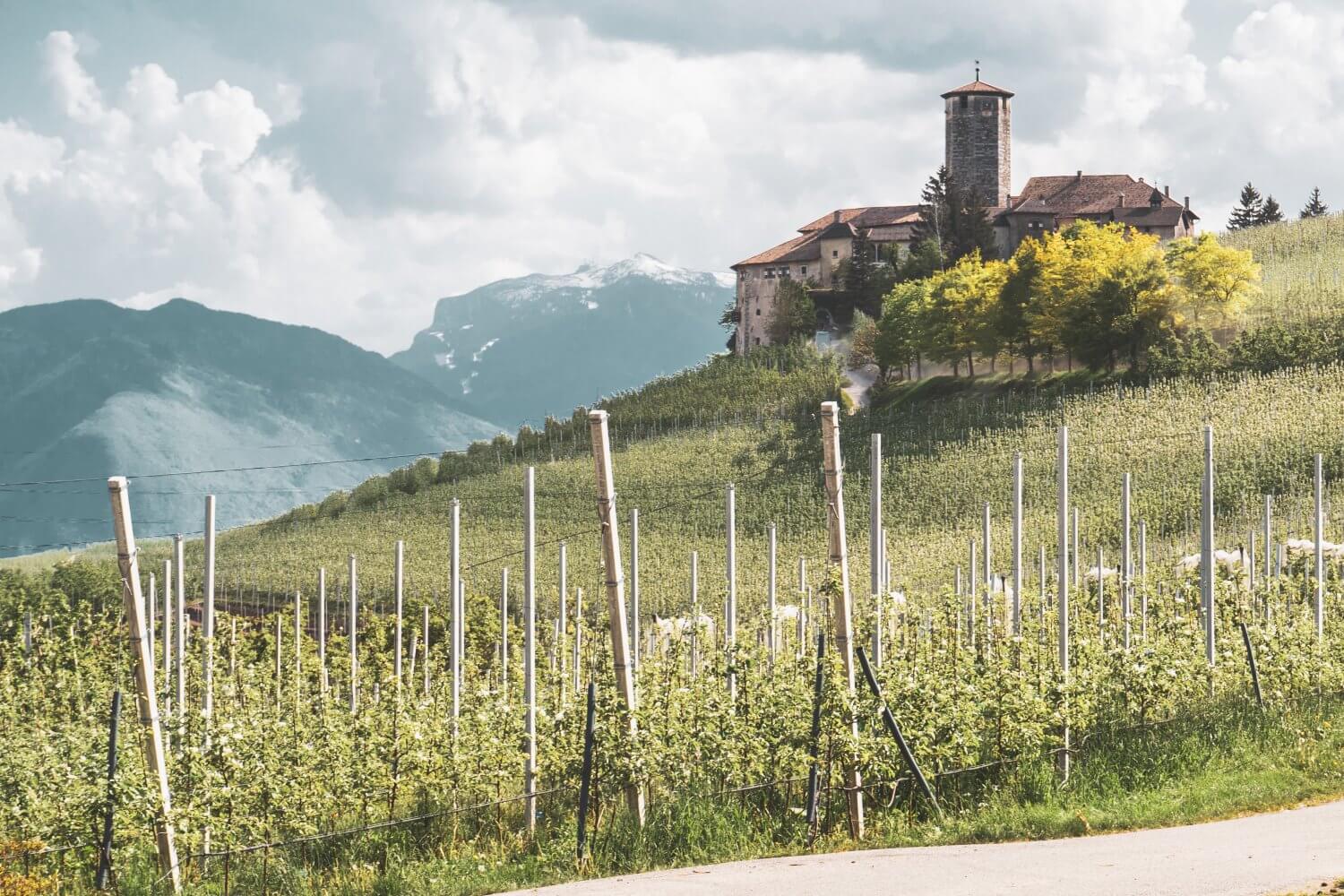 Besides those though, one of the main showstoppers for me during my visit to Trentino was the Castello del Buonconsiglio in Trento, decked out with spectacular frescos and a balcony view to die for.
I mean……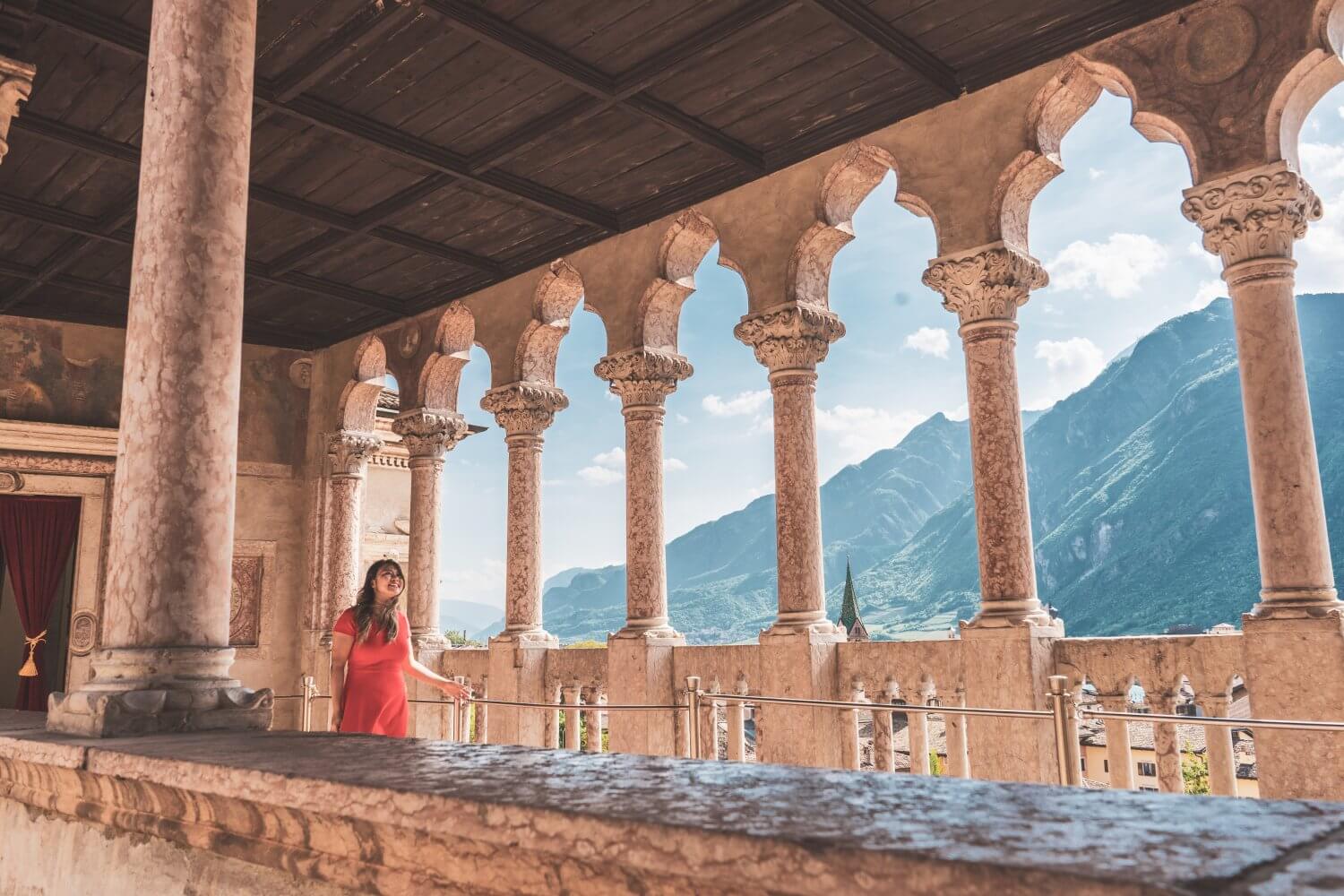 Abundant chances to feel sophisticated and cultured 😉
You can't visit Trentino without soaking in a little bit of culture.
After all, you need something to do between meals. There are plenty of museums and cool attractions to check out in Trentino, and the best part is, the cultural scene here might look a liiittle different to what you'd expect.
Trentino offers up a variety of unique showcases with a modern flair, from re-purposed car tunnels to coffee museums crammed with a historical overview of coffee machines.
Don't miss the following when you next visit Trentino:
Piedicastello Galleries: Found in Trento, these galleries are actually old car tunnels that have been converted into unique, 300m long exhibition spaces. When I visited, there was a fascinating display all about Italy's involvement in World War I. NOTE: While exhibitions are in Italian, it's free to enter, and you can inquire about booking an English guide in advance if you want!
MART Museum: Found in Rovereto, this museum houses modern and contemporary works in a sleek, futuristic building, a pleasantly modern surprise in a city oozing with small town appeal.
Bontadi CoBo Museum: Hidden in plain sight on a side street in Rovereto is one of the most impressive collections of coffee machines and paraphernalia in the country. Brought to you by Bontadi, the oldest coffee roaster in Italy still operating today, a stop here is a must for any coffee nerd.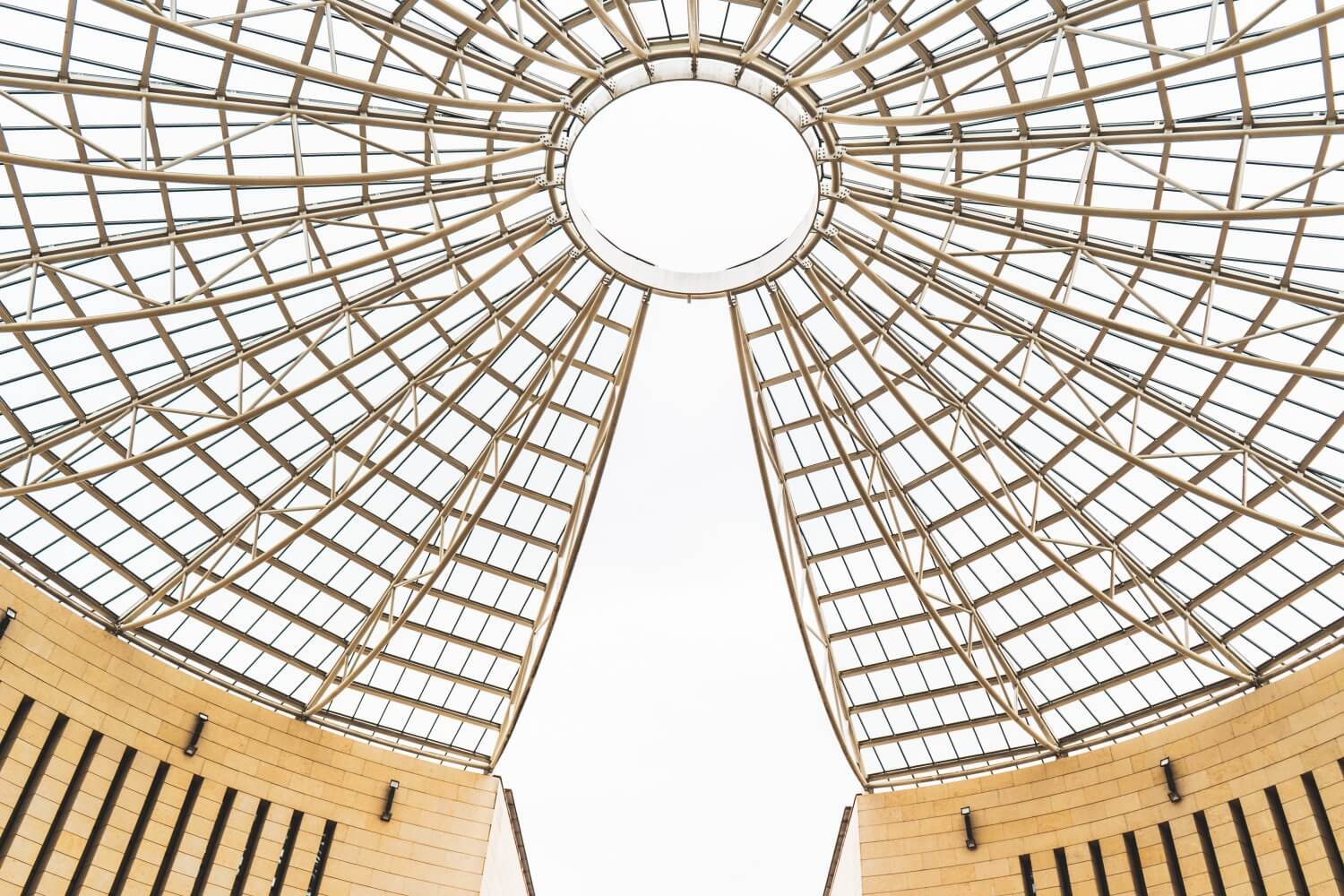 Gut-busting cuisine
When in Italy, eating well (and its associated weight gain) is a given. What surprised me though about food in Trentino was just how delicious, unique and affordable it was.
Overall, I found the prices significantly lower than some of the more touristy hotspots in Italy, and the quality was often way better too.
Of course, you should know that not all Italian cuisine revolves around pizza and pasta.
I stuff myself with those Italian goodies on a daily basis, which is why I made an active effort to try some regional specialties during my stay. Suffice to say, They were life (and dress size) changing.
In my opinion, you can't visit Trentino without trying some of these:
Canederli: bread dumplings so fluffy and plump, you'll be eating them by the dozen. (Just kidding. Kind of)
Carne salada: salted, lean beef cut thinly to perfection. An excellent appetizer, and an even more excellent main course if you enjoy excessive mountains of meat.
Cheese: Having tested a fair amount of Trentino cheese during my visit, I can vouch for its insane quality and addictiveness – even better when combined with hefty dollops of jam and cured meats. Mmmgh.
Strudel: With Trentino's close proximity to Austria (and its historic past as part of the Austro-Hungarian Empire back in the day), it should come as no surprise that this province knows its way around a strudel (layered pastry stuffed with something delicious). While most of you are familiar with the apple variety, I got to try a savoury vegetable strudel (pictured below) one evening and was probably smiling for days after.
Outstanding hospitality
Last but not least, perhaps the most important characteristic of Trentino that sets it apart is the region's genuine warmth and hospitality.
One of my major gripes with huge tourist cities like Rome or Florence is that locals are used to the attention… and for the most part, they're jaded and hate it… (like the pretty girl at the bar who's sick of getting hit on).
In Trentino however, you're more met with warmth and curiosity than you are with dagger-like stares and the whole "get off my lawn" mentality.
Everyone I came across, from hotel staff to vineyard owners and restauranteurs were extremely welcoming and lovely. In particular, I stayed at the most charming bed and breakfast in Rovereto, B&B Vista Castello, where it felt like I had been adopted by an actual Italian family.
Like, I even got sent home with a batch of homemade cookies and focaccia. Now THAT is what I call hospitality.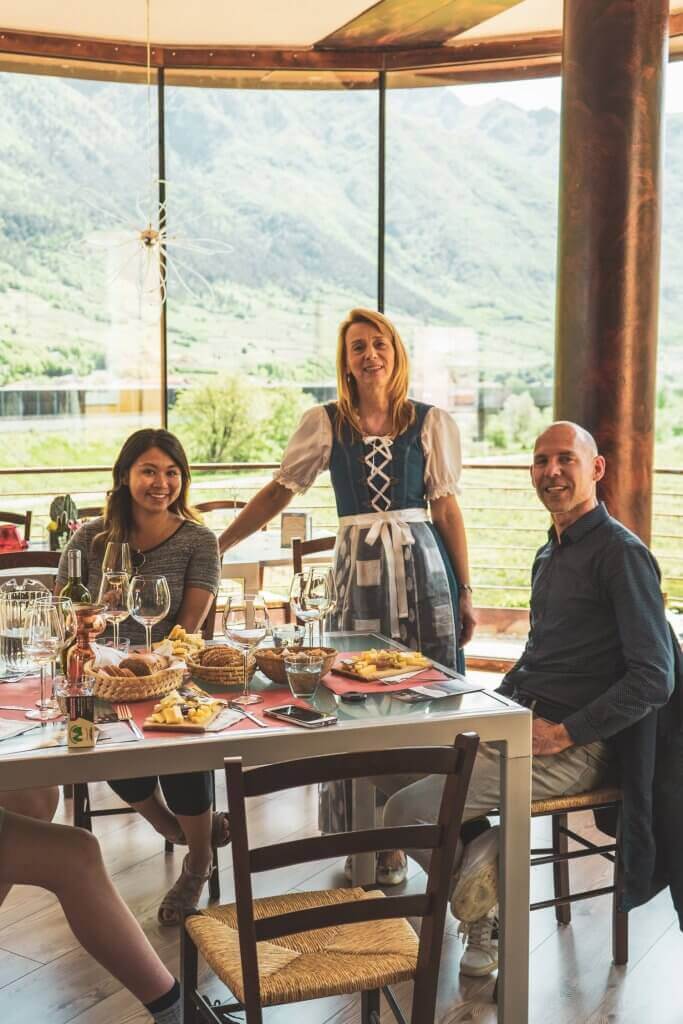 So, let me know in the comments: would you ever want to visit Trentino? If the answer isn't yes, you can find me in the corner crying while eating pizza 😉
How to visit Trentino: The Practical Scoop
How to get to Trentino: Trentino is easily accessible due to its central location in Europe. The closest airports are Verona, Bergamo, Milan, Venice, Bologna and Innsbruck. From there you can easily reach Trentino by train – there are stops in both Trento and Rovereto. I always use GoEuro – it's a free site that lets you compare different ways to get from Point A to Point B in Europe!
Where to stay in Trentino: If it's a city break you're after, I'd recommend basing your self in either Trento or Rovereto (as I did). I stayed at Hotel America in Trento and B&B Vista Castello in Rovereto, which was very homey and welcoming!
---
Watch my most popular YouTube video this week:
---