*FYI - this post may contain affiliate links, which means we earn a commission at no extra cost to you if you purchase from them. Also, as an Amazon Associate I earn from qualifying purchases. Check out our Privacy Policy and Disclosure. for more info.
Hoping to score last minute Last Supper tickets on your next trip to Milan?
I have some bad news: if you haven't booked them yet, it might be too late.
As you should know by now, reservations are compulsory for visiting the Last Supper… and not to scare you, but this is by far one of the most sought after things to do in Milan. Last Supper tickets are notorious for selling out months in advance.
I recently learned this the hard way, after naively trying to get tickets about 2 weeks before my trip.
But where there's a will, there's a way, and I soon discovered the countless options at there for securing Last Supper tickets last minute, even when they're supposedly "sold out".
Save this post on Pinterest for later:
So don't worry – buying tickets for the Last Supper doesn't need to be a tedious and daunting process.
Even when tickets are sold out on the official website (the cheapest and easiest way to get in), there are still dozens of tour companies that offer a chance for last minute planners to see this famous painting…. if you're willing to throw some cash at the problem, that is.
So, here's my full guide to getting Last Supper tickets in Milan, based on my own recent experience scouring the web for all the little tricks and tours I could find.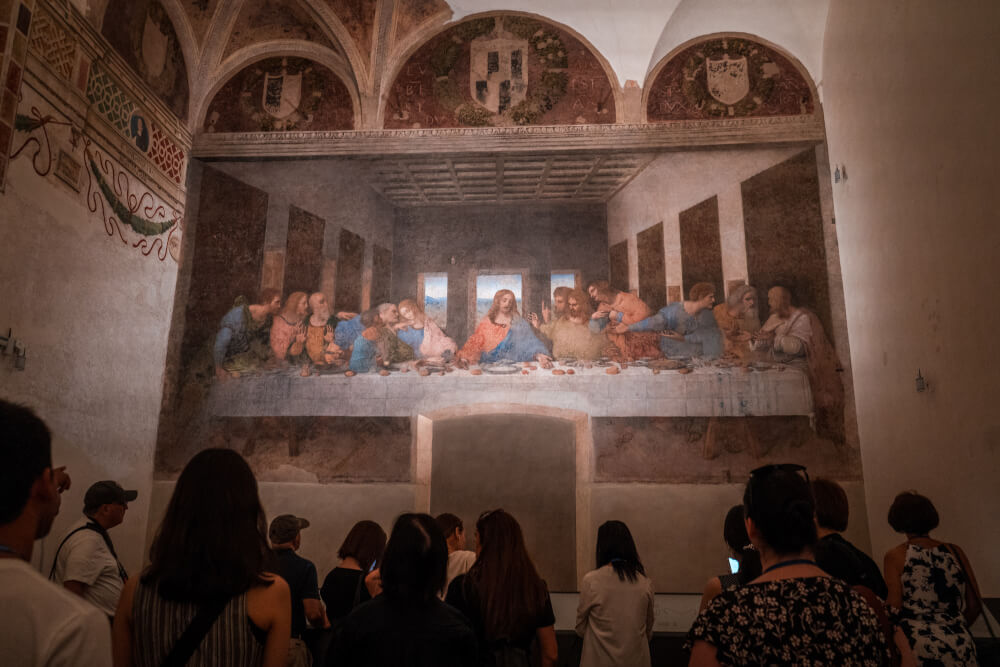 In Brief: What is the Last Supper and Why is it Important?
The Last Supper is a (very very very very very) famous painting by Leonardo da Vinci that is housed in Milan's monastery of Santa Maria delle Grazie. Together, they make up a UNESCO World Heritage Site.
Commonly referred to as one of the most recognizable paintings in the world, this Da Vinci masterpiece was completed in 1498, making it over 500 years old.
At 460 × 880cm, it's a large-scale painting that covers an entire wall of the refectory (dining room) in which it's housed, so yes in contrast to other famous paintings that are often chided for being overhyped (no shade to Mona Lisa, but specifically her), the Last Supper actually is quite impressive to look at.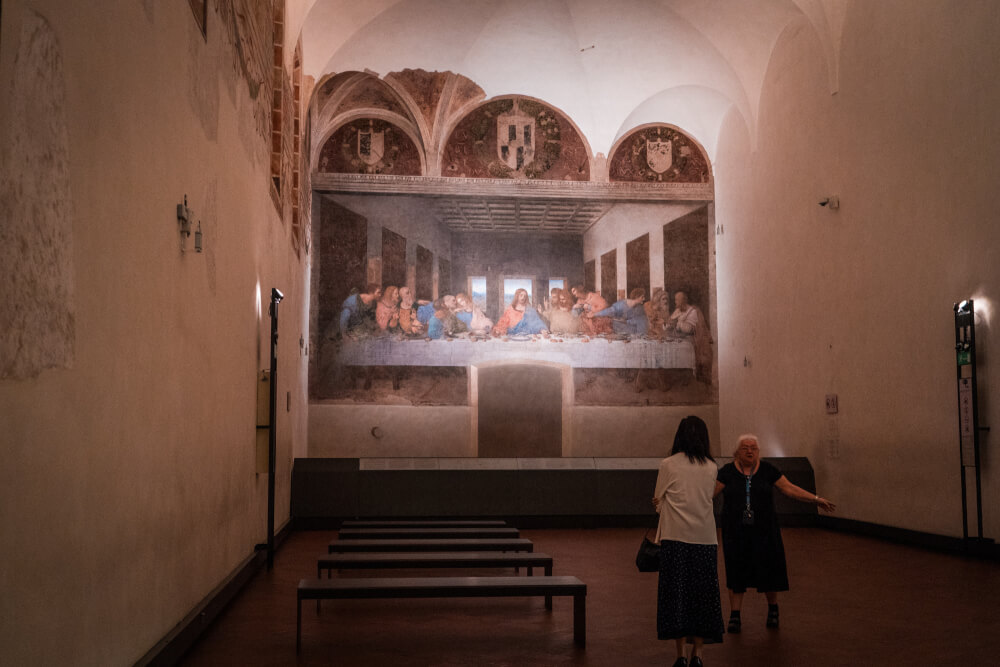 Last Supper Tickets: Basic Info
This article is long and thorough because I run through all the different options and provide step by step tutorials on each, SO if you don't have the patience for all that, here's a quick summary of everything you need to know about getting tickets for the Last Supper (AKA the Cenacolo Vinciano in Italian).
Where: The Last Supper is located in a special refectory (dining room) at Santa Maria delle Grazie in central Milan.
When: The Last Supper is open for visits from Tuesday to Sunday from 8:15am to 7pm, with the last admittance at 6:45pm. Note that they are closed on Mondays, January 1, May 1, and December 25.
How to visit: You can ONLY visit the Last Supper with a valid reservation (AKA a ticket). You can purchase tickets from the official website or by phone. Tickets are usually released 3 months in advance and sell out very quickly. Alternatively, many companies offer tours that include Last Supper entry, but these are much more expensive than just buying your own ticket.
Cost: Standard Last Supper tickets (when purchased from the official website) cost 15 euros PLUS a 2 euro booking fee, making your total cost 17 euros.
That said, they have a long list of groups who qualify for free entry or get discounts. Those under 18 only need to pay a booking fee for example. Click here for a full list of reduced prices/discounts.
LAST SUPPER TRAVEL HACK: Last Supper tickets are also free for everyone on the first Sunday of the month, but reservations are still mandatory and must be made by phone. These tickets go extremely quickly though so I wouldn't bank on getting them!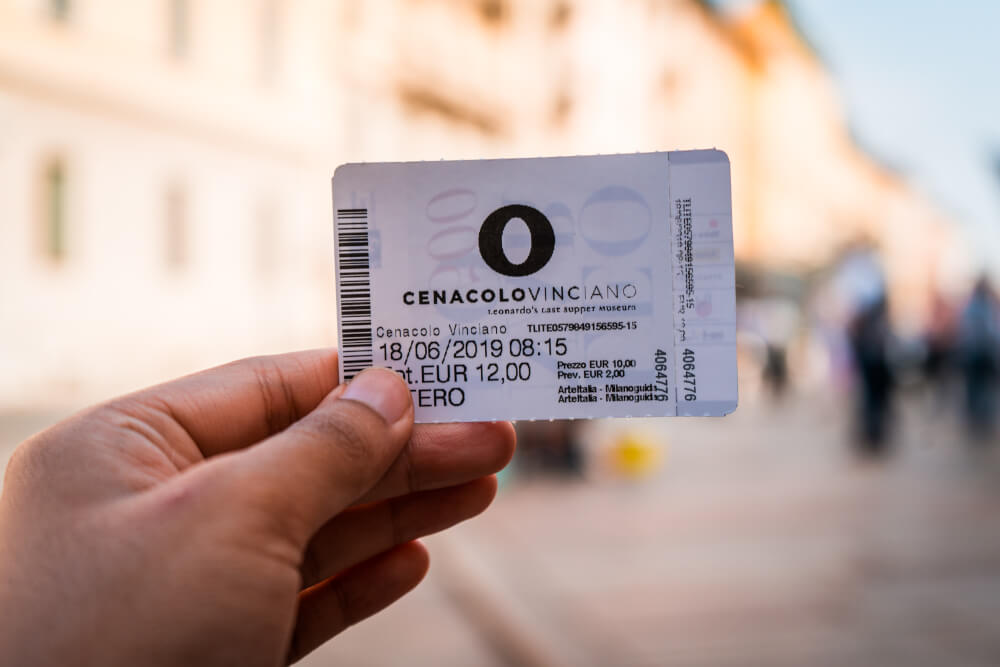 Is Visiting The Last Supper Worth It?
There are a lot of amazing things to do in Milan, so a big question for you might first be whether or not visiting this famous painting should be a priority for you.
Honestly? It took me four visits to Milan before I finally got to see the Last Supper for myself, and no part of me is like "DANG I really wish I had done that sooner".
It's an iconic masterpiece, that's for sure, but if I were you, I wouldn't go out of my way to see it unless you're a huge art history fan, a Da Vinci devotee, or (quite honestly) want the bragging rights of a "Last Supper" selfie.
I must say though, this is an impressive painting.
I found it much more satisfying to see in real life than some of Da Vinci's other iconic works (side-eying the Mona Lisa here).
The way they control the experience makes it much more peaceful and relaxing as well.
Again, if you're a fan of the Da Vinci or the painting, this really is a worthwhile experience and not at all a tourist trap. If you're kinda "meh" about art history, don't force yourself to see it.
One side note though, I am very very glad I went to see the Last Supper with a guide, rather than on my own.
The price difference did sting (and is certainly not suited for Europe backpacking budgets), but I think having a guide definitely enhanced the experience.
Allow me to explain why…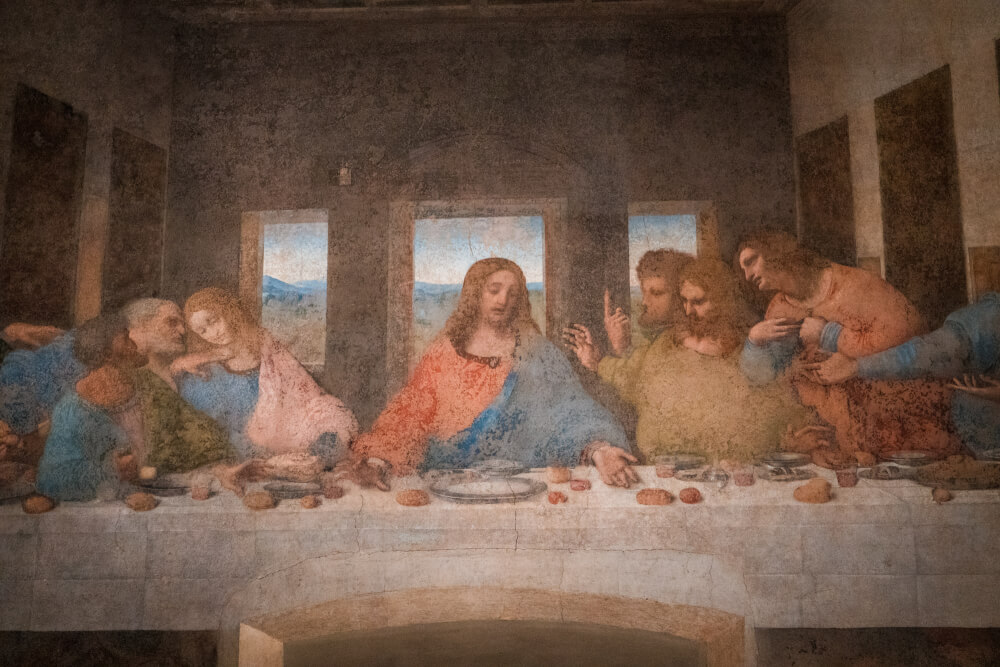 Should You Book a Tour for the Last Supper?
While Last Supper tours are incredibly expensive compared to regular tickets (minimum 3x the cost) and some might say, rather overpriced, I'm not sure I would have really enjoyed visiting the Last Supper very much had I not gone with a tour.
Here's why: Da Vinci's Last Supper has become such an important cultural icon that it's everywhere, and I'm sure you've seen it in photos, films and TV shows countless times.
Going to the Last Supper without a guide is kind of like an enhanced version of that… you go in, you stare at it for 15 minutes, and that's it.
On the other hand, when you go in with a guide, they're there to explain to you the significance and intricacies of the painting that you may have otherwise never noticed.
15 minutes goes by quickly when you have a guide showing you all these little hidden secrets in the painting, so for that alone I think paying for a guide is worth the extra dent in your travel fund.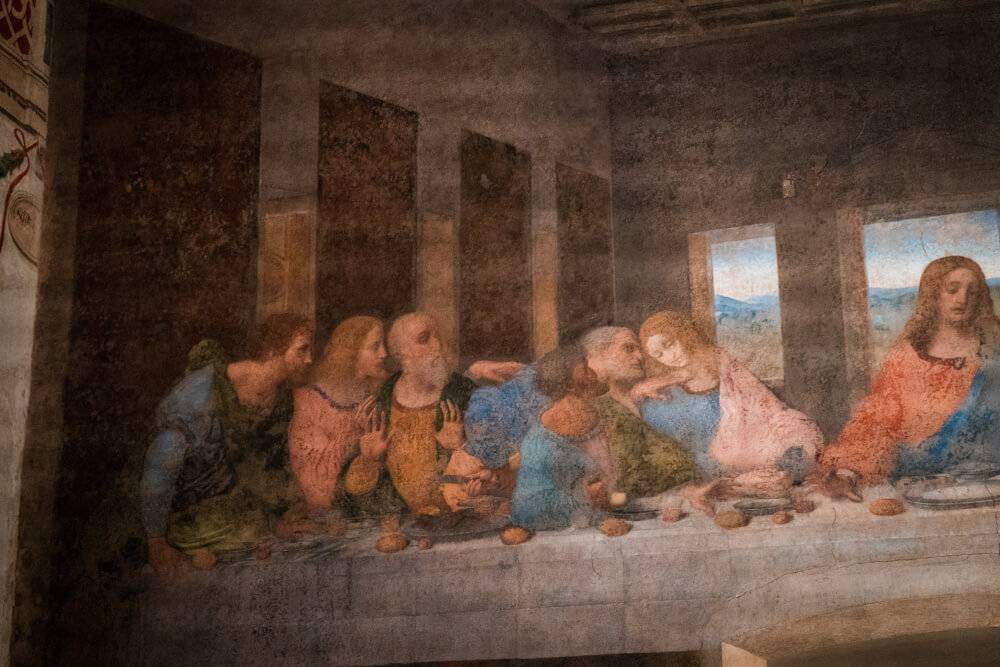 Step by Step: How to Get Last Supper Tickets in Advance
Okay, now let's get into a step by step tutorial on how to acquire Last Supper tickets in advance from official outlets (i.e. without a tour).
A few notes: by using this official method, you are only allowed to purchase 5 tickets at a time, and these tickets must be picked up from the official ticket office with a valid ID.
OPTION A: Buying Last Supper Tickets Online from the official Website
The most convenient way to secure your Last Supper tickets is online from the official website about 3 months prior to your travel dates. Here's how to do that.
STEP ONE: Head to the official ticket website (powered by Vivaticket) here.
STEP TWO: Scroll down the calendar and look for any green dates. These are the ones that still have time slots open.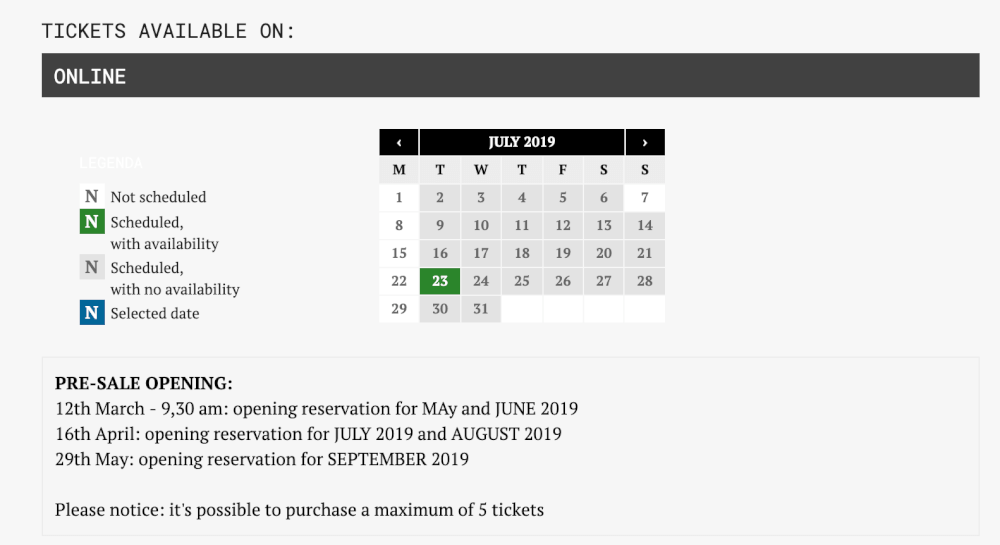 STEP THREE: Click on the green date of your choice and then choose from the open timeslots.

STEP FOUR: Surprise! You need to make a Vivaticket account to continue. You'll be asked to enter your email and a password, plus consent to a million aggressive privacy-related consent boxes. If you're anything like me, you'll probably check them all in a hurry because you want. these. dang. tickets.

STEP FIVE: Enter all your details and click "Confirm".

OPTION B: Buying Last Supper Tickets on the Phone from the Official Ticket Vendor
Another (lesser known) option to buy your tickets on the phone through the official Last Supper callcenter. I have never tried this option, but it can be done with a little patience (as I've heard you can be put on hold for a long time).
According to the official website, these are the numbers you need to call:
Toll call from landlines or mobile: +39 02 92800360
Free call from Italian landlines: 800 990 084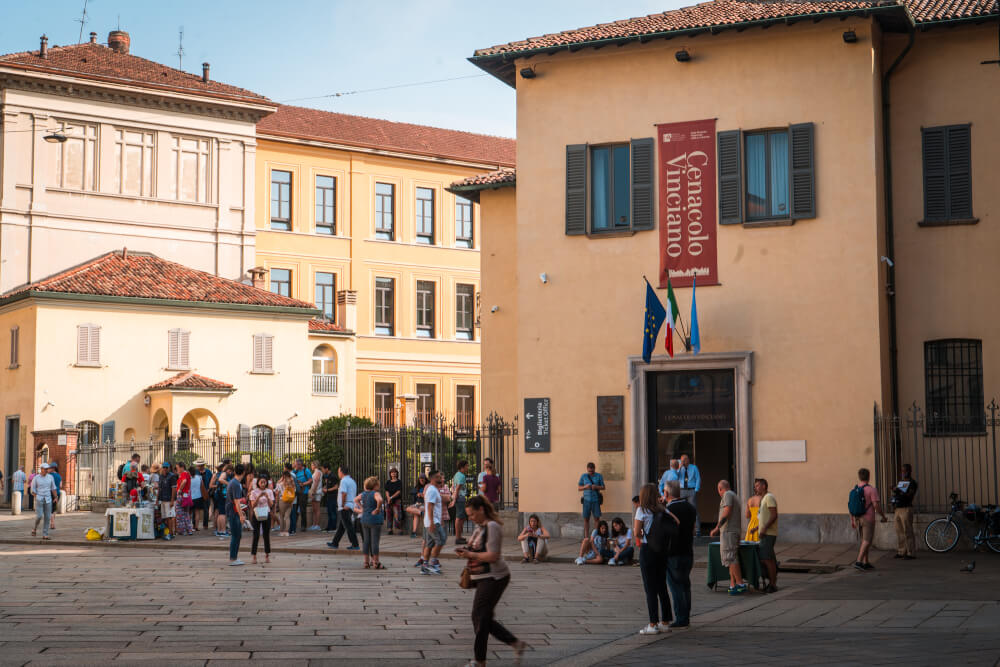 OPTION C: Booking a Last Supper Tour that Includes Entry
Your last option is to simply book yourself on a tour that also includes a guaranteed reservation to the Last Supper.
So, which Last Supper tour should you book?
As one of Milan's top attractions, the options are endless, and there are so many different tours/bundles that you can book that it gets really overwhelming, which is why I decided to go full nerd and organize them into a table for you:
Last Supper Tours in Milan (All w/ Skip the Line Access to the Last Supper included)
Step by Step: How to Get Last Supper Tickets Last Minute
Alright, if you haven't planned all the details of your trip months in advance (high five, I'm the same way!), and you are hoping to weasel your way into some last-minute bookings for the Last Supper, here are the two options available to you.
OPTION A (Recommended!): Book a tour that includes a ticket to the Last Supper
This is how I ended up visiting the Last Supper and while it was pricey, it was the only way I could get a Last Supper ticket for myself two weeks before my trip. I booked mine on GetYourGuide and they have loads of options on there.
You can see above for a full table summarizing the different Last Supper tours you can book.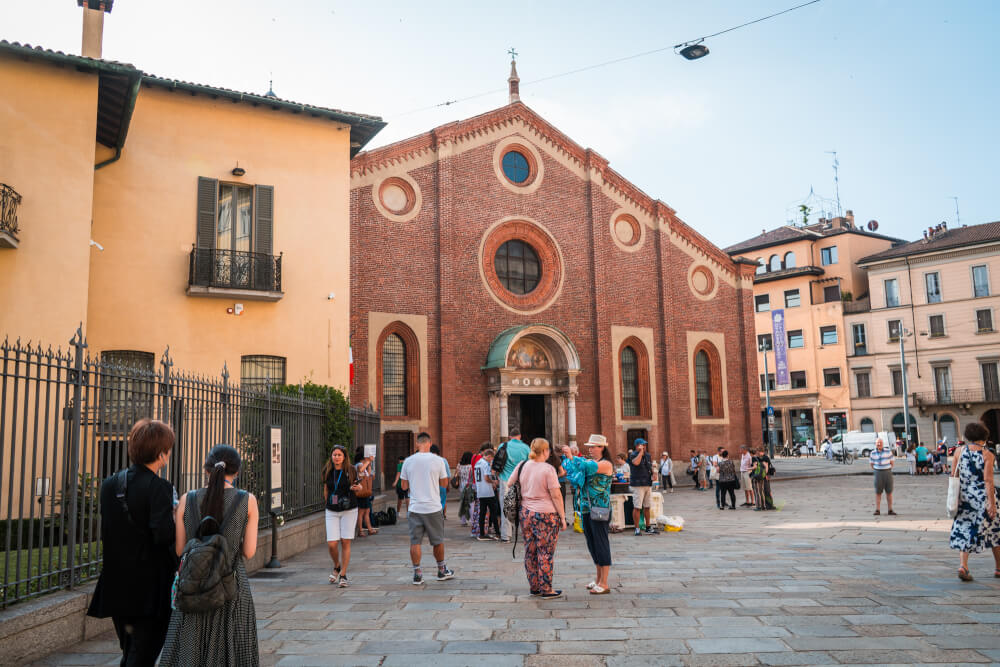 OPTION B (Cheapest!): Try your luck on the day-of
When people cancel their tickets and reservations last-minute, they are given back to the Last Supper ticket office to sell.
If you arrive in the morning (before the ticket office opens) and try your luck, you might be able to purchase one of these tickets.
Of course, this depends on the day and your luck. I popped into the Last Supper ticket office around 8:30am after my visit to check out the situation, and there was already an angry woman shouting "TICKETS TODAY – SOLD OUT".
So…. get there early if you want to try this method!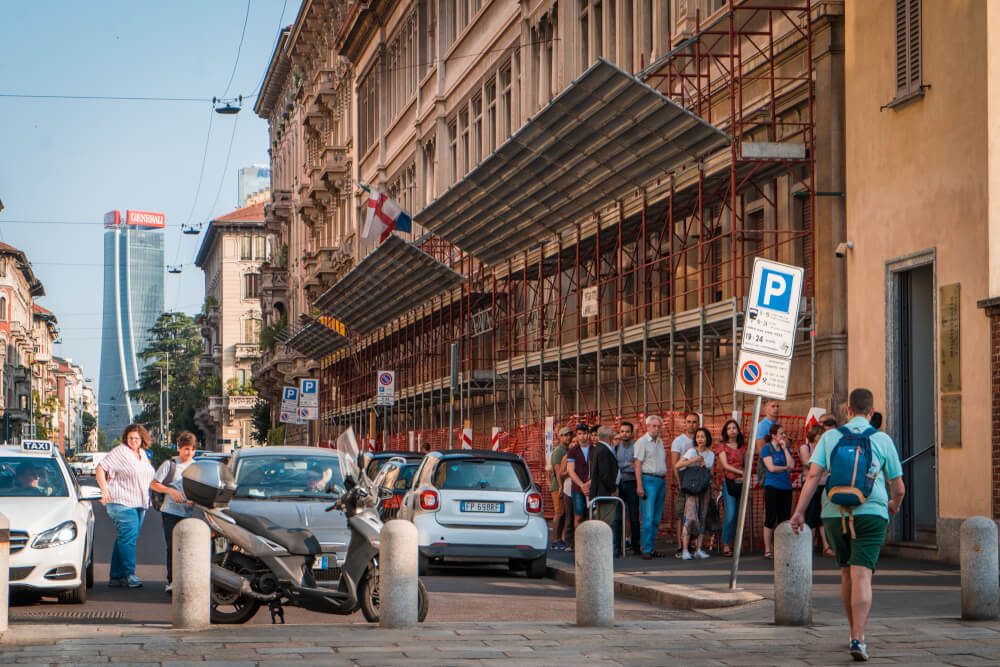 The Last Supper Tickets FAQ
Last but not least, let's run through some of the most common questions asked about getting Last Supper tickets in Milan:
Who is the official vendor of Last Supper tickets?
When you google "Last Supper tickets", about a million options come up. If you're looking for the official site that sells tickets, that would be over here (powered by Vivaticket), and where you'll find the cheapest options.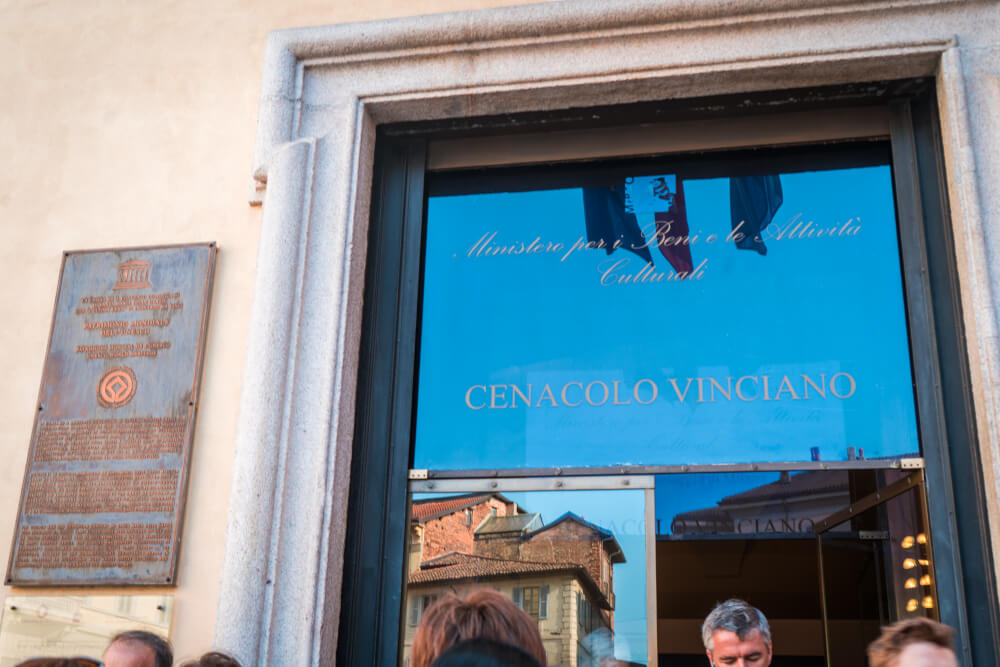 When do reservations for the Last Supper open?
Tickets for the Last Supper are released in batches usually 2-3 months in advance of the booking dates (e.g. tickets for June will be released in March).
Be sure to check the official Last Supper website here for news and updates on when tickets will be released.
For example, at the time of writing this article, the release dates are listed as…
March 12th at 9.30 am: opening of reservations MAY and JUNE
April 16th at 9.30 am: opening of reservations JULY and AUGUST
May 29th 9.30 am: opening of reservations SEPTEMBER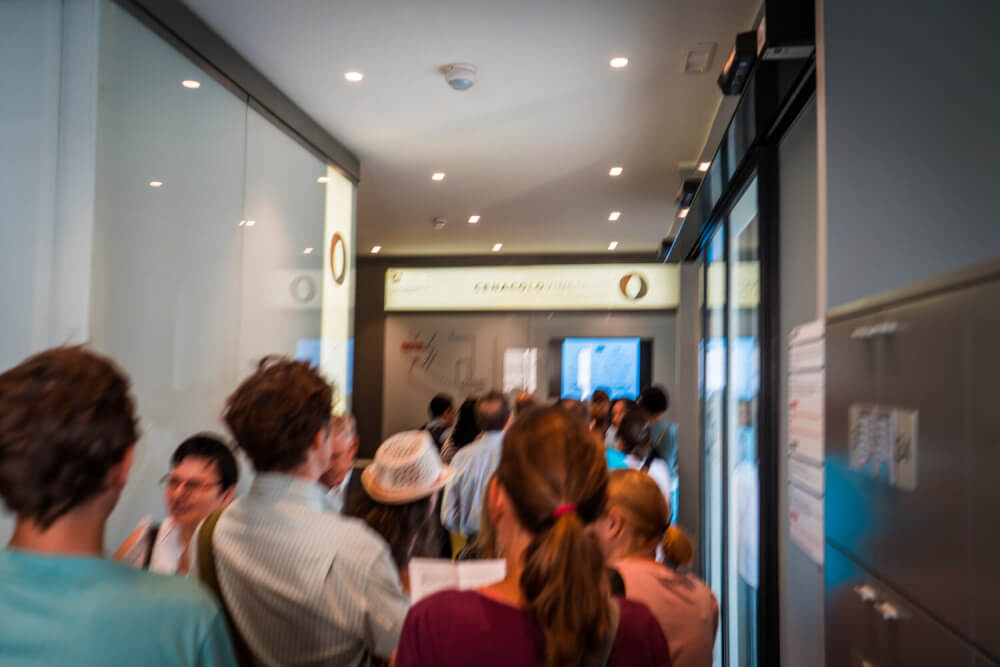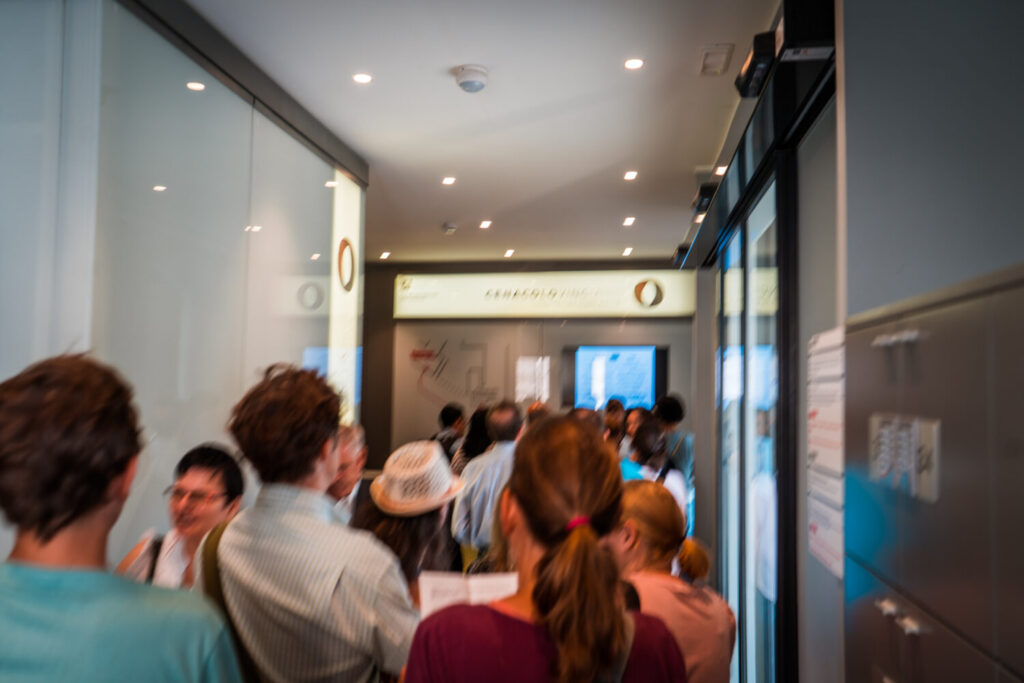 I've heard that the Last Supper is free to visit on the first Sunday of the month. Is this true?!
Yes, the rumours you have heard are indeed true!
That said, this amazing freebie deal isn't as amazing as it seems.
First of all, reservations are still compulsory (so no, you can't just walk in the day-of and expect to see the painting), and you can only make these reservations by phone.
Secondly, it should be no surprise that these tickets are the first to go when they're released, and apparently many locals take advantage of this deal to finally see the Last Supper for themselves, so it's an extremely competitive ticket to secure.
You can definitely try though!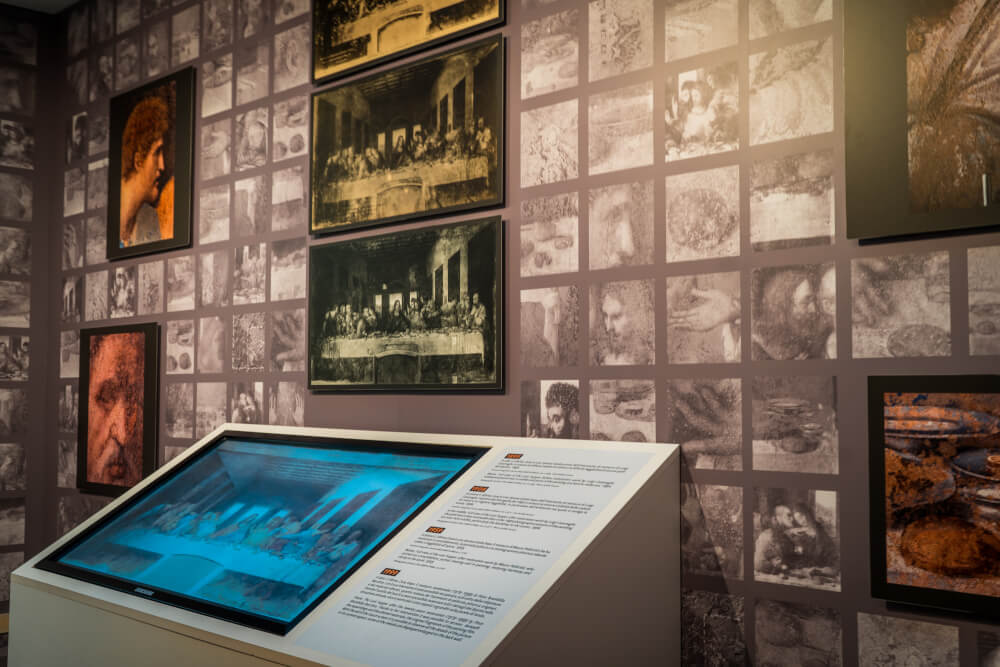 What is the best tour for me to book to visit the Last Supper?
This depends on a lot of factors!
Thanks to the popularity of the Last Supper, there are literally dozens of different tours that you can book that will include access to the Last Supper.
What's "best" depends on what you're interested in.
You can for instance, combine your Last Supper visit with a wine tasting, or maybe a 3 course meal at Eataly. You can also combine your Last Supper visit with a guided tour of the city.
Here's a table summarizing the highest rated tours that include entry to the Last Supper:
Can I also get a guided tour with my Last Supper ticket on the official website?
Actually yes!
There's one guided tour offered in English per day at 9:30am.
This only costs an additional 3.50 euros, which is still much cheaper than other Last Supper tours offered by 3rd party travel companies. You can read more info about it on the official website.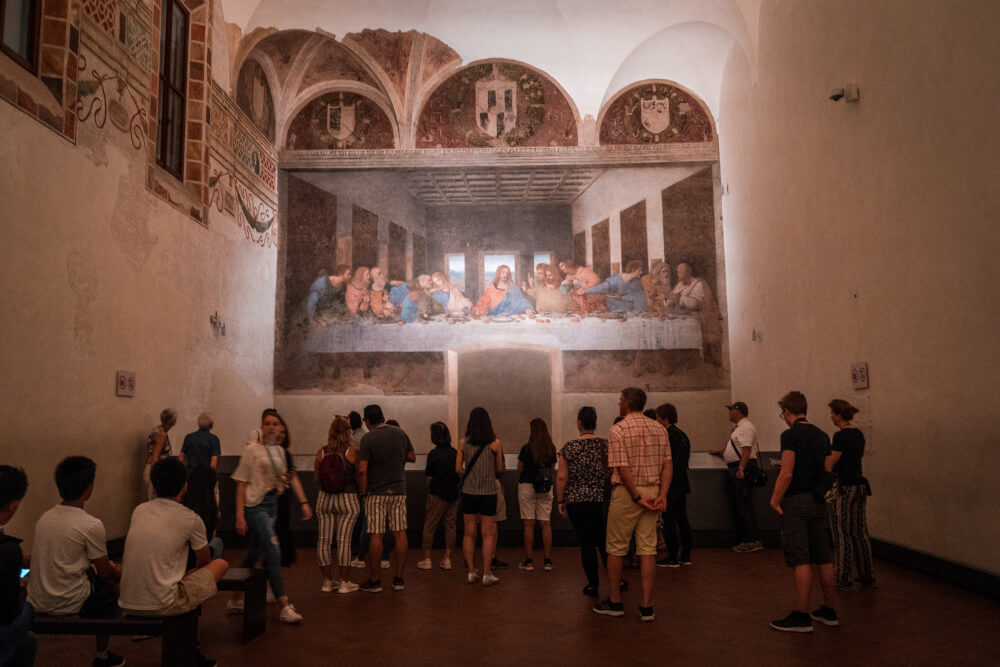 I've purchased my Last Supper tickets… now when do I pick them up?
If you have purchased tickets from the official Last Supper website, you are required to pick them up at the ticket office prior to your visit.
According to the official site, you can do this "from 20 minutes before your visit by showing up a copy of your purchase receipt."
Can you take your own Last Supper pictures?
Yes! According to my guide, they recently lifted the ban on photography at the Last Supper (and at other famous art pieces around Italy), which means you're actually free to take as many photos and selfies of the painting as you want.
Is it possible to stay longer than 15 minutes?
All Last Supper timeslots are 15 minutes and trust me when I say they are strict on this rule! When your 15 minutes is up, they ring a bell and this stout little Italian woman will come out and yell at you until you leave. It's pretty hilarious.
That said, if you REALLY want some extra time to spend with the Last Supper, there are a select few tours that offer special night-time after-hours visits which have 30 minute time slots. Click here to learn more about this option.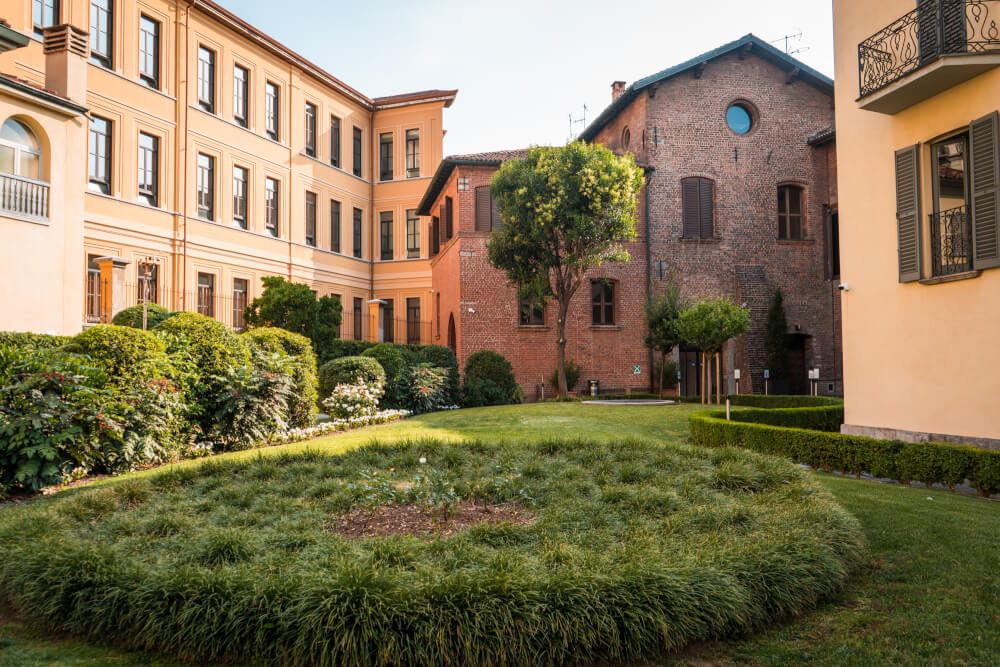 Tips and Must-Knows for Your Last Supper Visit in Milan
Alright, hopefully all those tips above helped you with your epic quest to securing Last Supper tickets in Milan. Here are some additional tips to keep in mind before your visit.
Remember that "The Last Supper" is Cenacolo Vinciano in Italian
This reaaaaally threw me off at first!
All the signage around the attraction (particularly on the outside and at the ticket office) will not be flaunting the words "the Last Supper".
Instead, the Italian version "Cenacolo Vinciano" is used.
So, if you're trying to find signs to lead you to the attraction, or are trying to find the ticket office, then look for this Italian name rather than "the Last Supper".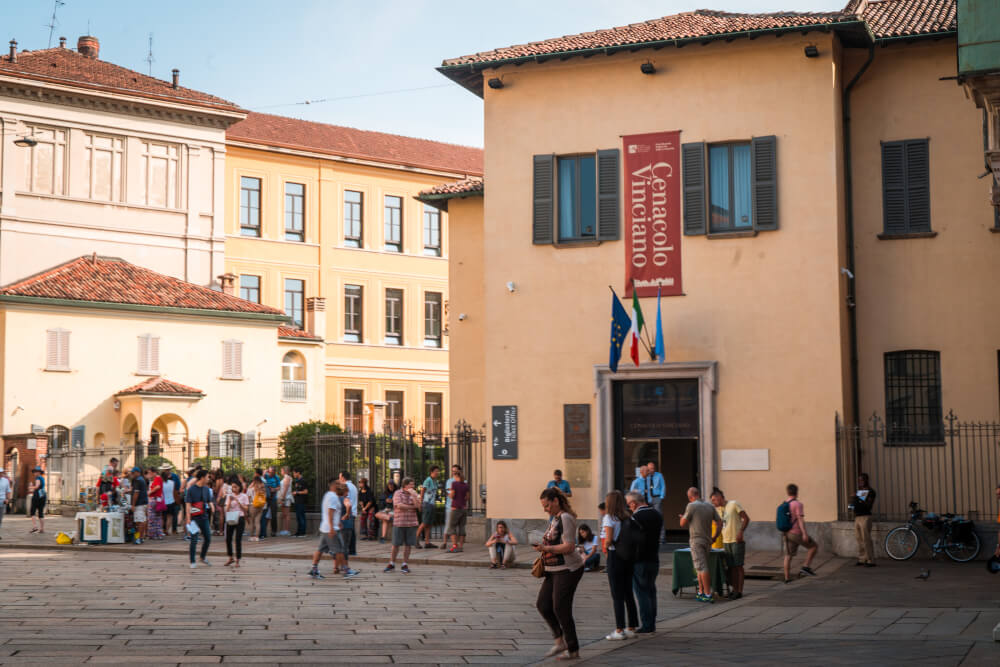 The ticket office is located a short walk away from the actual Last Supper entrance
I saw lots of people walking up to the actual attraction entrance thinking they could buy tickets there. This is not the case.
Instead, the Last Supper ticket office is located a 1 minute walk away from the official Last Supper Entrance.
If you're in the square facing the Santa Maria delle Grazie, the ticket office will be behind you, on the right, next to the big black fence/gate. Look for signs that say "Biglietteria" or "Ticket Office" and they'll point you straight there.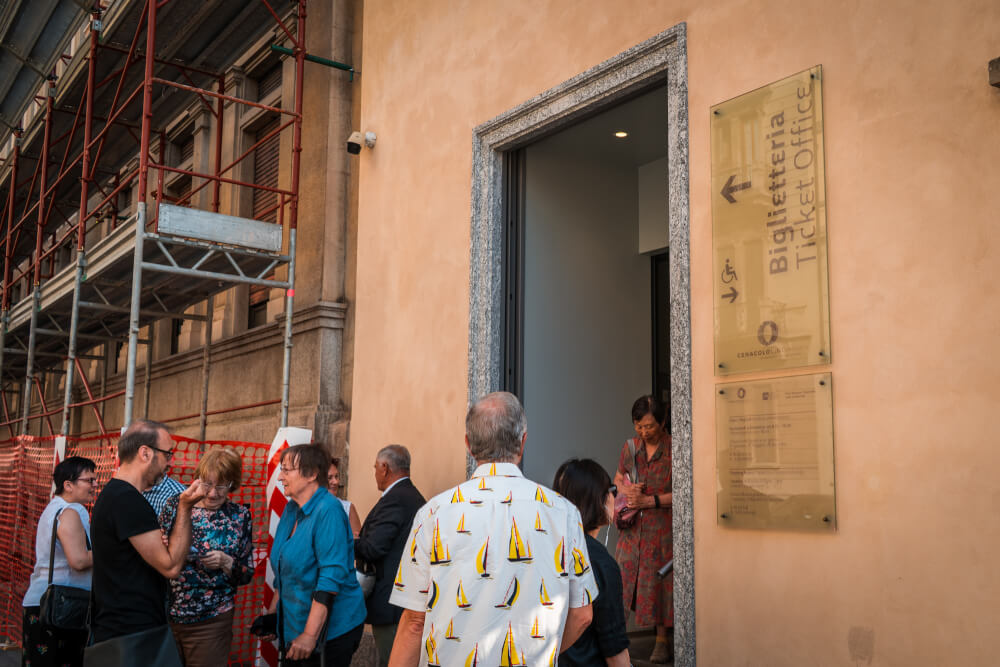 Don't bring any backpacks or big bags when you visit the Last Supper, or you'll have to stash them away
I always preach the importance of traveling light, but this is especially true if you're visiting the Last Supper. If you bring a backpack, know that you WILL be asked to leave it at the lockers in the ticket office.
Purses are fine though – I had a small cross-body bag and the let me through no problem.
Don't bring any food or drink when you visit the Last Supper
There is a security check before you get to enter the building and they will be going through all your bags.
No water or food is allowed, and you will be asked to stow your bag away in the ticket office lockers if you have any.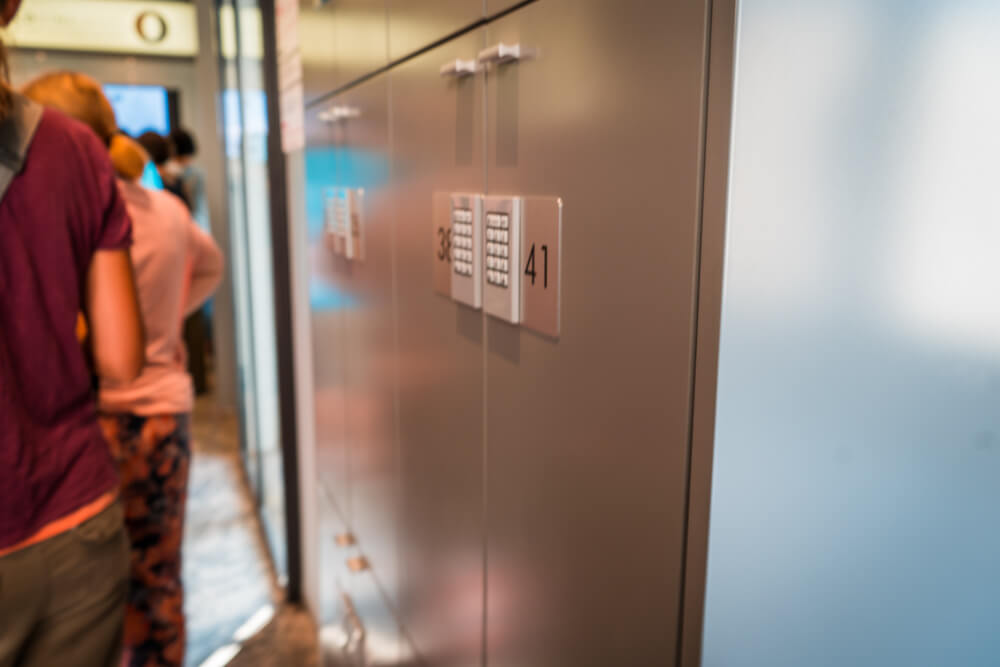 Time your visit accordingly if you want to also visit the church
One sad thing about my visit to see the Last Supper was that I had an 8:15am timeslot, which meant I was visiting during the morning Holy Mass service and so I wasn't able to visit the inside of the Santa Maria delle Grazie church.
If it's important to you that you also visit this church, then make sure to book your ticket or tour time accordingly. Click here for detailed information on when they're open for tourist visits.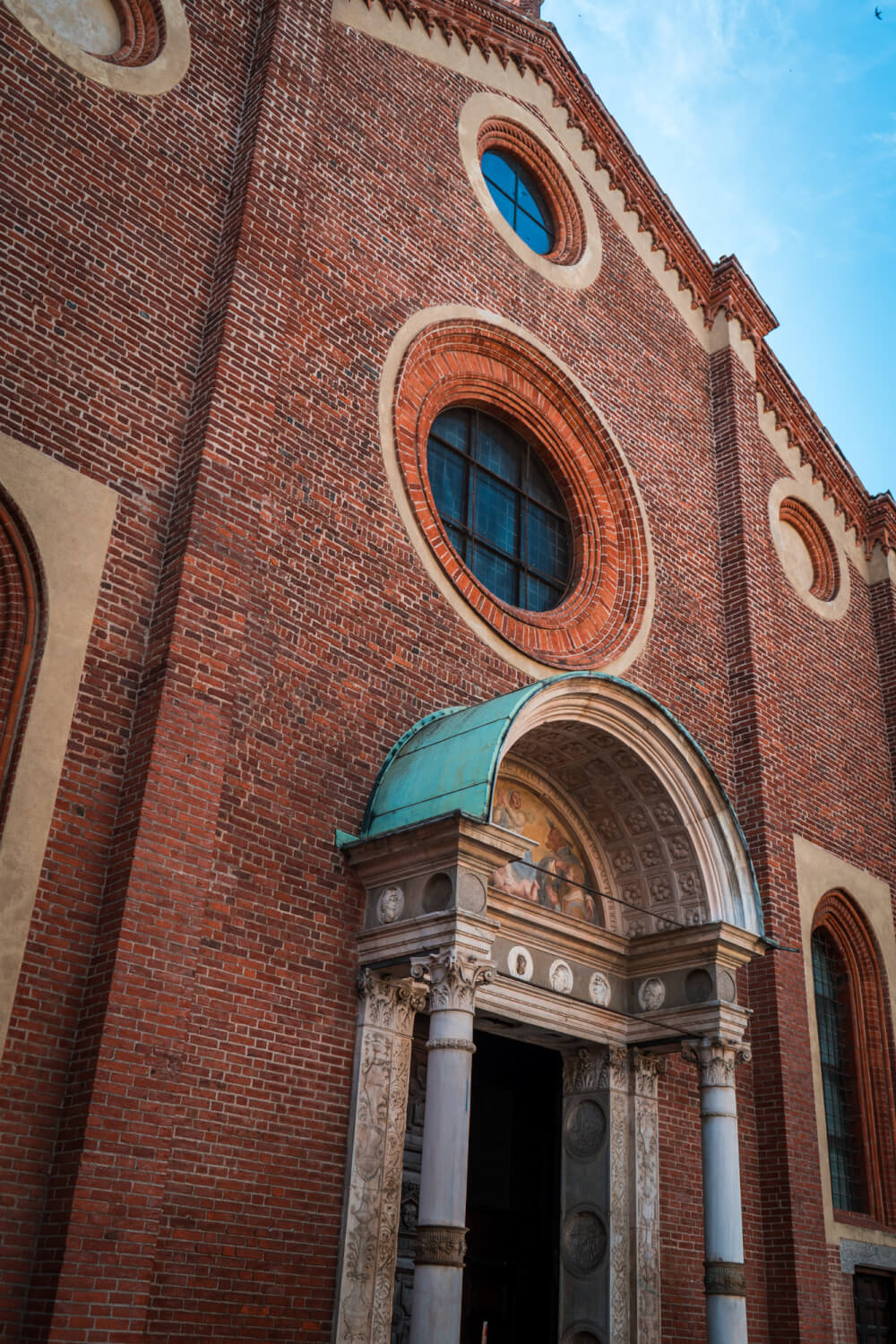 Any other questions about buying Last Supper tickets Last Minute?
I hope you enjoyed this lengthy guide to securing Last Supper tickets in Milan! Hopefully I've already answered all your questions, but if you have any more, feel free to ask in the comments below! Safe travels!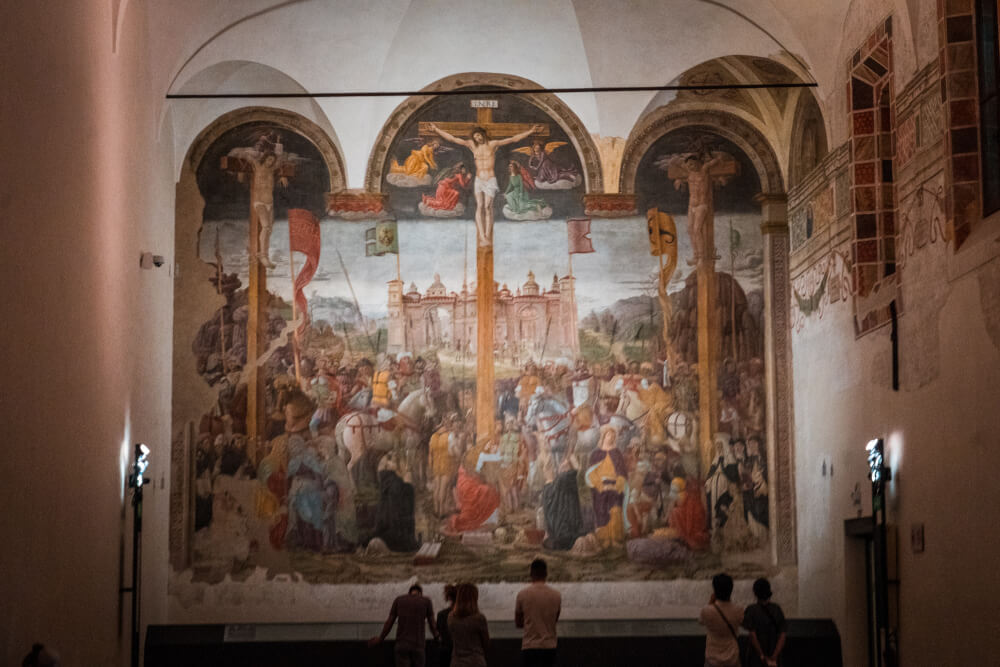 ---
Watch my most popular YouTube video this week:
---