*FYI - this post may contain affiliate links, which means we earn a commission at no extra cost to you if you purchase from them. Also, as an Amazon Associate I earn from qualifying purchases. Check out our Privacy Policy and Disclosure. for more info.
Fact: In my entire life, I've only cried once at a tourist attraction.
And judge me all you want, but this cryfest happened at a Harry Potter studio tour.
… Allow me to explain myself.
Like most children born in the 90s, much of my youth was spent daydreaming about the arrival of my Hogwart's acceptance letter. As this dream dwindled with the hardships of adulting, I instead took comfort in carbs and magical movie marathons.
But, it didn't take much for these childhood dreams to resurface. A trip to London was all it took to re-open the floodgates (literally).
Let me tell you: for a Harry Potter fan, there is no attraction on this Earth more overwhelming and amazing than the Warner Bros Studio Tour London, (AKA London's Harry Potter set tour), which brings you through the filming site for all 8 movies in the Harry Potter franchise.
In addition to sets, you're also shown countless props, the best gift shop in the world, and even a chance to taste butter beer for yourself. Come on now, is it at all a surprise that I bawled when I got to the end?
Read onwards for important info to know about the tour, some tips to keep in mind and of course, a recap of the experience (with plenty of photos!) Be careful for this section, as spoilers are abound!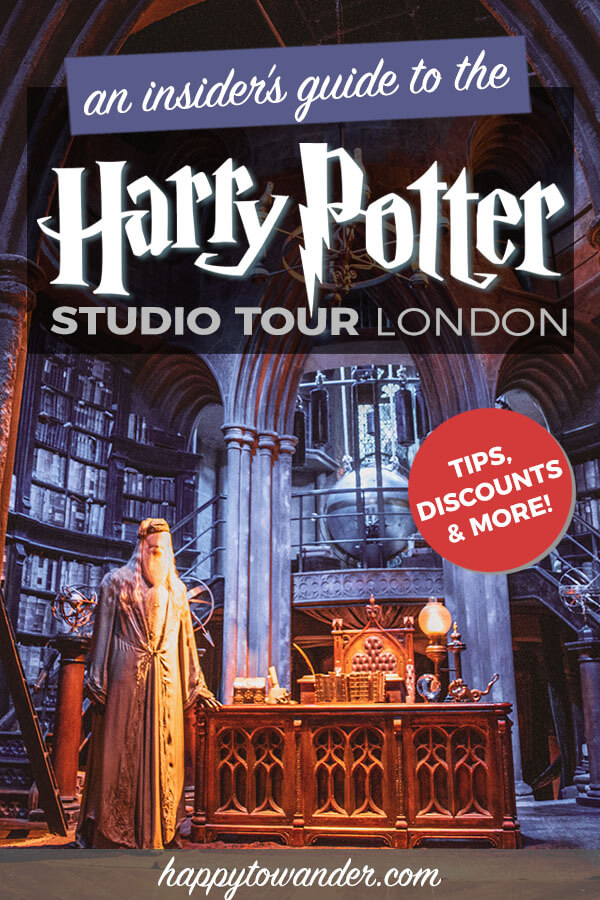 PS: Check out my full list of Harry Potter themed attractions and experiences in London for more nerdy goodness.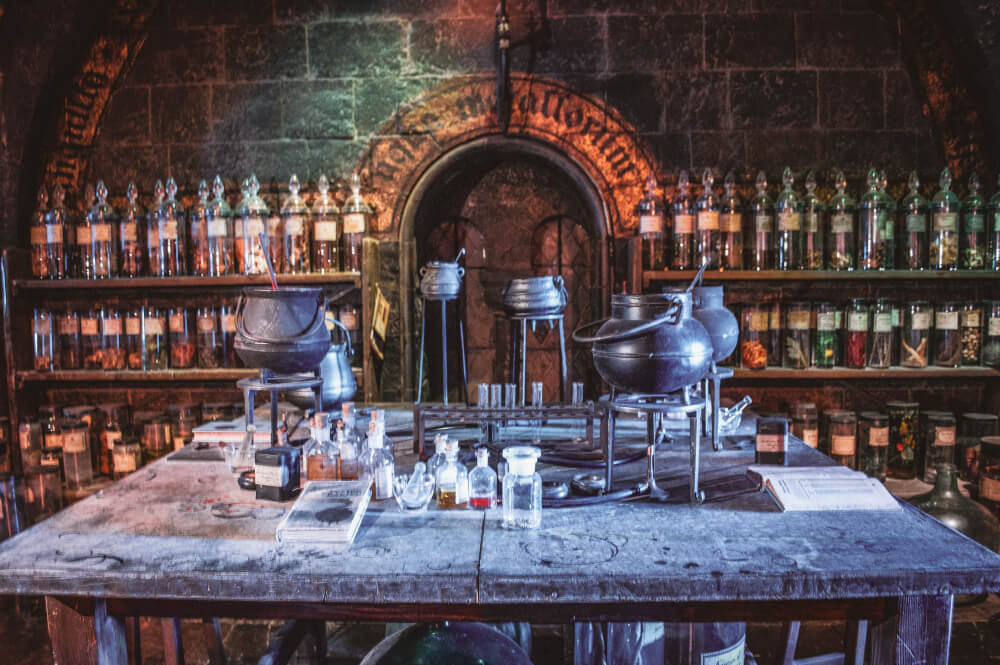 Basic information to know about the Harry Potter Set Tour
If you're interested in booking the epic Warner Bros Studio Tour in London for yourself, then here are some basic must-knows.
Harry Potter Studio Tour Tickets Info:
I first visited this attraction in 2014 and it was a hot mess then, and has only grown in popularity in the past few years.
If this Harry Potter set tour is a must-do for you, then make sure you book your tickets WELL in advance or you risk not being able to go!
Luckily, even when tickets are sold out on the main site, there are tours you can book online that will have tickets available for sold out dates.
Sometimes, booking with a tour is worthwhile because you not only guarantee your tickets, you also get the convenience of private transport there, which is nice and much less stressful than using public transport yourself.
Here is a breakdown of different Harry Potter Studio tour options that include transport. For your convenience, I also lay out their costs and what they have to offer:
Tickets can also be purchased online from the studio itself here.
How to Get to the Warner Bros Studio Tour in London:
Despite its name, the Warner Bros Studio London is actually located in Leavesden, which is northwest of London.
While booking a tour/private transport is the easiest and most convenient way to get there, it is still quite painless to reach via public transit, as a shuttle bus runs from Watford Junction railway station.
To get to the Watford Junction station, you need to make use of London's overground system.
Not sure about the best route to get there? Check out this handy trip planner. The tour's website recommends that you arrive at Watford Junction 45 minutes prior to your tour time.
Remember to bring change, as the cost for the shuttle bus is 2 pounds each way.
NOTE: Leave a lot of leeway for you to get there. We definitely got lost a few times due to the transfers, and were stressed to the max! For a more stress-free experience, consider prebooking a tour that comes with transport. Here's one for under $100USD.
Tips for Doing the Harry Potter Set Tour Like a Pro
Having addressed the basics, here are some tips you should keep in mind when planning your visit:
1. Check on the Warner Bros Studio Tour website for special events
The studio tour often has special weeks during which there are specialized displays or demonstrations.
If you have quite some time in London, I suggest looking up when special events are happening and to plan accordingly.
I was luckily around for the beginning of Wand Week, so I got to see wandmakers do their thing and I even got to pose with some Death Eaters. Super cool!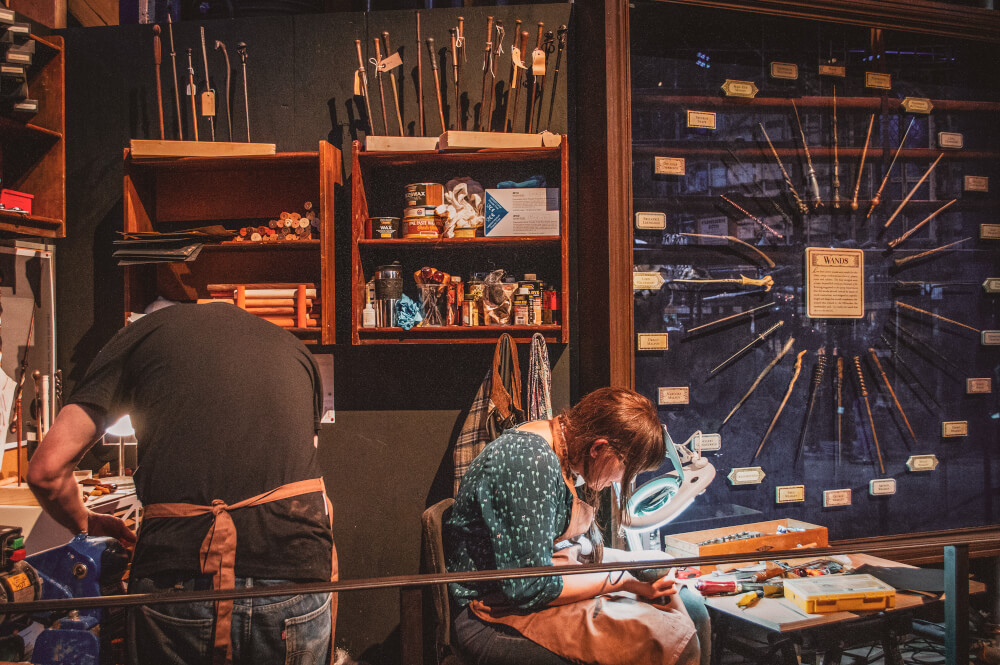 2. Allow extra time for travel
Especially if you are new to London, trying to navigate the transit there can take time, so give yourself plenty of time to arrive at the studio.
That being said, do not hyperventilate if your ticketed time is fast approaching. While the reservation system does assign you a time, they won't turn you away if you are a bit late.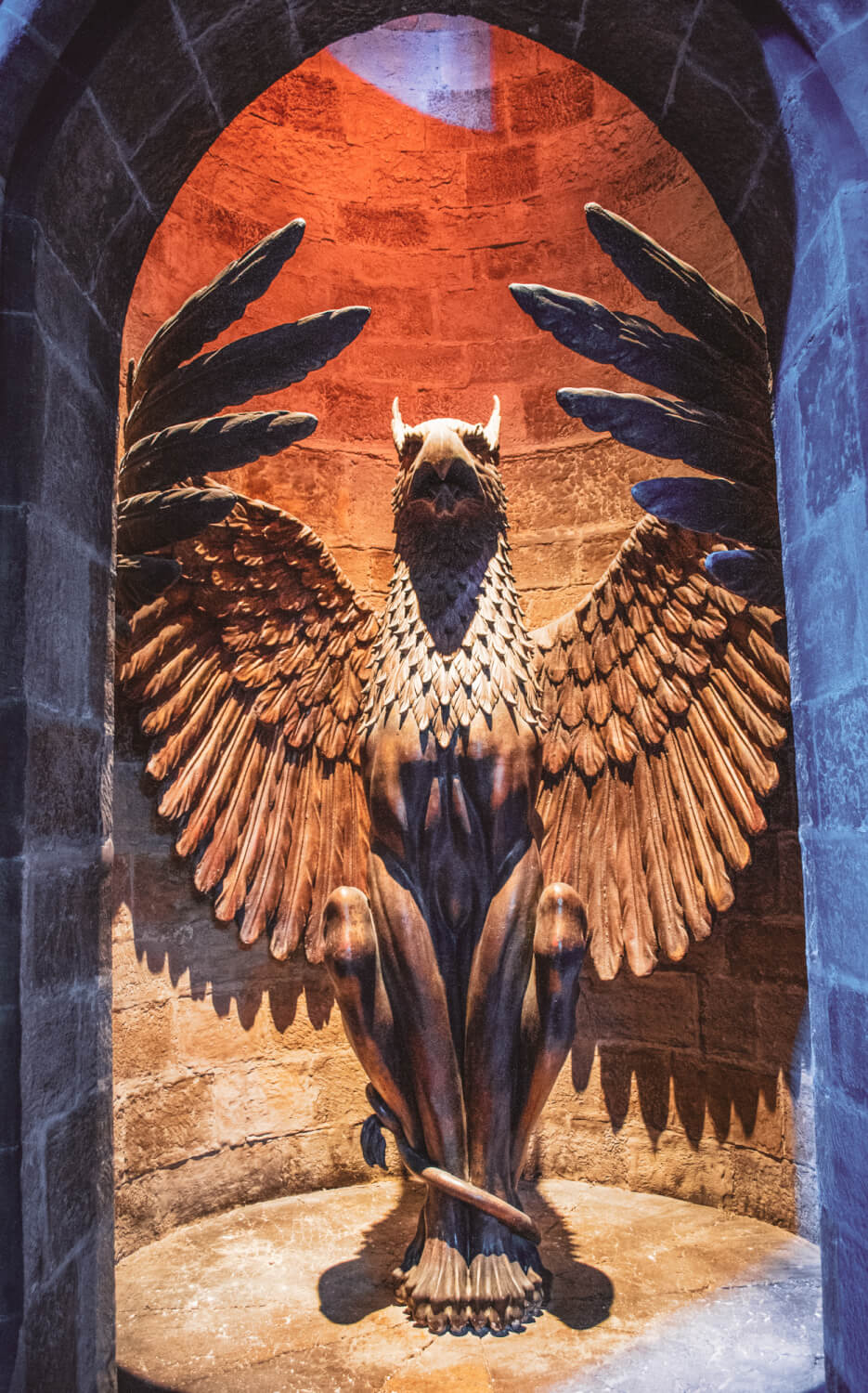 3. Don't forget to print your Warner Bros Studio Tour ticket
This will make the whole process smoother.
One girl that came with us didn't print hers and upon arrival, she realized that her order never actually went through.
Luckily, even though they claim there is no box office at the attraction, she was able to purchase a ticket there, but do book in advance to save yourself the trouble.
4. Set yourself a budget for magical souvenirs
Trust me, when you enter the Harry Potter Studio Tour Shop for the first time, you will lose all sense of self control.
You will suddenly want all these things that you would never need.
Legit wizard robe? Okay!
Replica wand? Yes please.
There are so many amazingly crafted souvenirs for sale that you will easily empty your wallet.
For budget-conscious backpackers (like me) or large families with crying children, setting a budget beforehand is a must.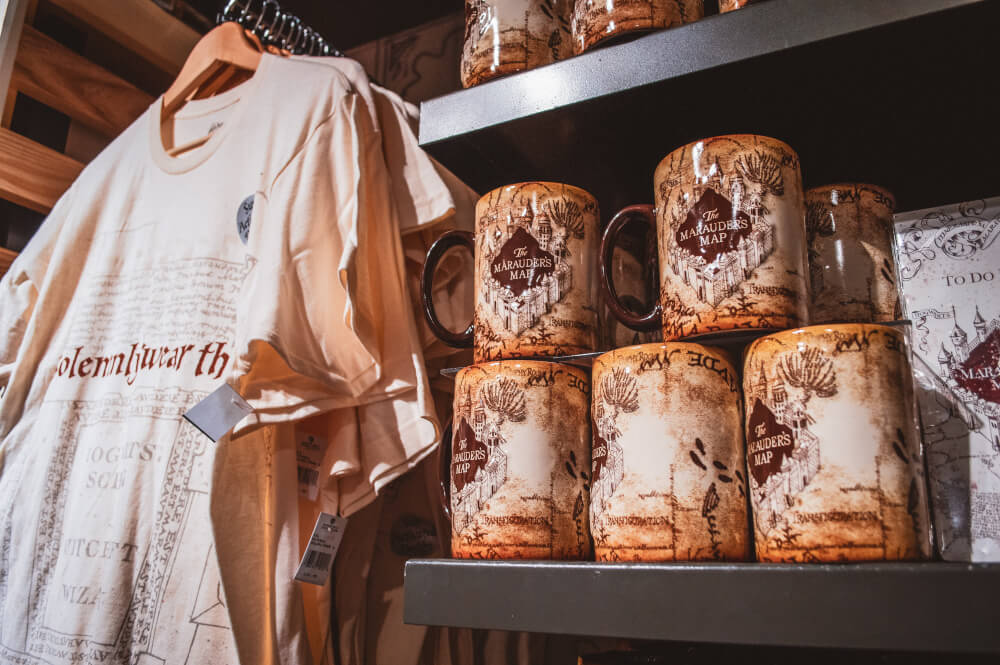 5. Grab yourself a free Warner Bros Studio Tour London passport
At some point during the tour, you might notice children getting awesome embossed stamps on a Harry Potter passport.
Uh, yeah, those are actually not just for kids!
I shamelessly (and sweetly) asked a staff member for one, and they kindly obliged.
Getting the stamps is fun and having a Harry Potter passport is pretty much the best souvenir ever.
6. Be sure to check out other Harry Potter filming locations around the UK too
If you've made it all the way to Leavesden, you're actually pretty close to a variety of other Harry Potter filming locations!
While this set tour is of course incredible, there are dozens of other real-life filming locations scattered around the UK that you can visit for yourself. Click here for a full list.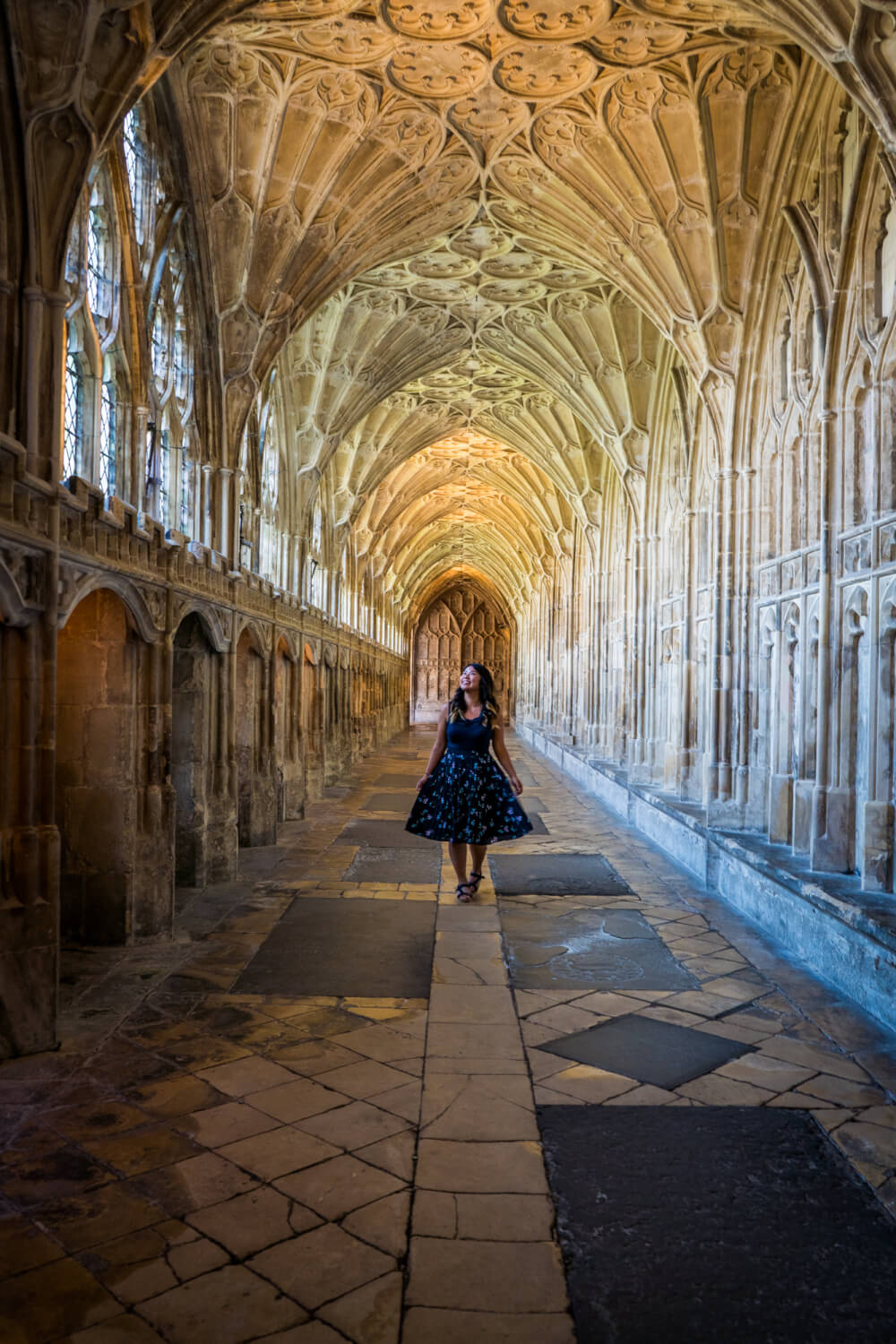 Harry Potter Set Tour Recap with Photos
With those tips out of the way, I'd love to show you some photos and a brief overview of the experience from my visit in 2014. Note that they have added a lot since then, but still…
WARNING: spoilers, spoilers, spoilers.
Some would say that the best way to experience this tour is by seeing everything first hand, but if you are curious to see photos and more, feel free to scroll further.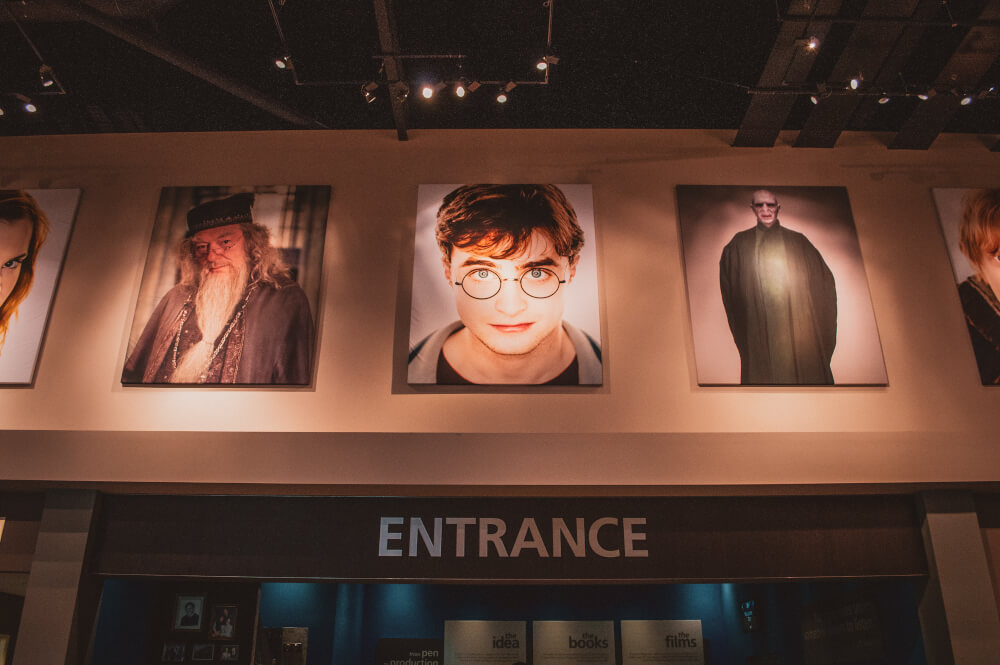 Your magical experience begins as soon as you walk into the building. All around the lobby are canvases with various Harry Potter characters, as well as props and other cool artifacts hanging off the walls.
Even the task of waiting in line (typically the most mundane thing ever) is a joy for this tour.
The queue moves very quickly and there is plenty for you to nerd out about as you wait.
Most notably, Harry's cupboard under the stairs, is right next to the queuing area, ensuring that you get a perfect view of this iconic set.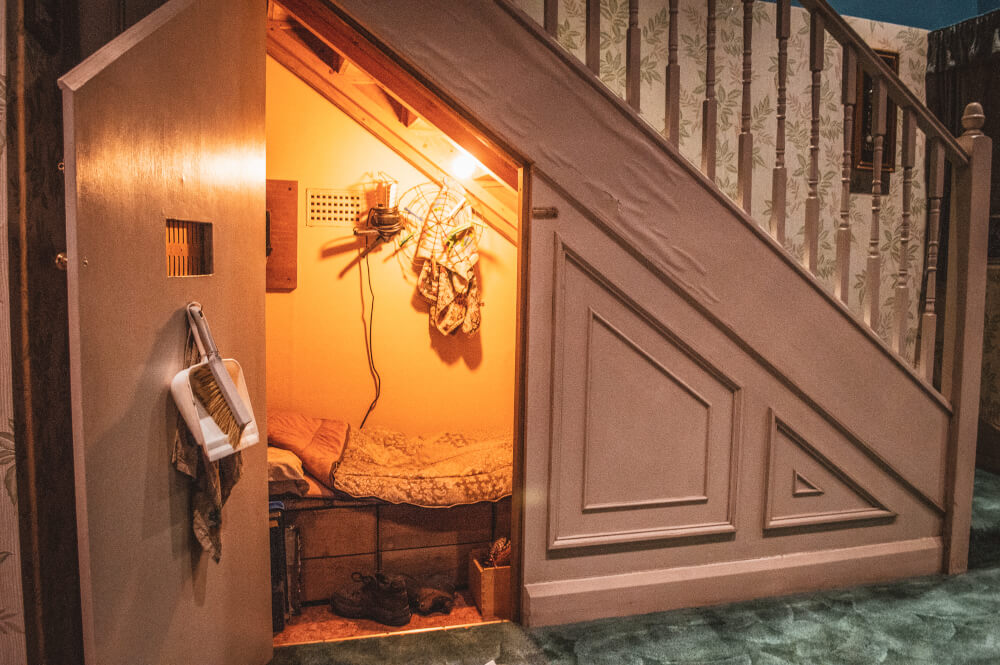 You'll notice that groups are taken in based on their spot in line, rather than their timed reservation.
This is why there is some flexibility when it comes to your arrival time.
If you're a few minutes late, no worries, just hop in the queue and you will make it in all-the-same.
The tour begins with a brief video introduction to the franchise, followed by a preshow featuring Rupert, Daniel and Emma themselves.
As this preshow concludes, the screen reveals the doors to the Great Hall! During my tour, they invited any birthday kids to come up and help open the doors.
After seriously wishing it was my birthday, I bitterly watched two ecstatic kids live out their childhood dreams, revealing the first stop of the tour, the amazing…
1. Great Hall!
This is the the only part of the tour where your time will be limited, as they let tour groups in every few minutes.
As such, if you want photos, be sure to snap them quickly!
Being in this room is an unreal feeling. In addition to the long tables, cutlery and elaborate set pieces, you also get to view costumes from students in each house, and important Hogwarts faculty as well!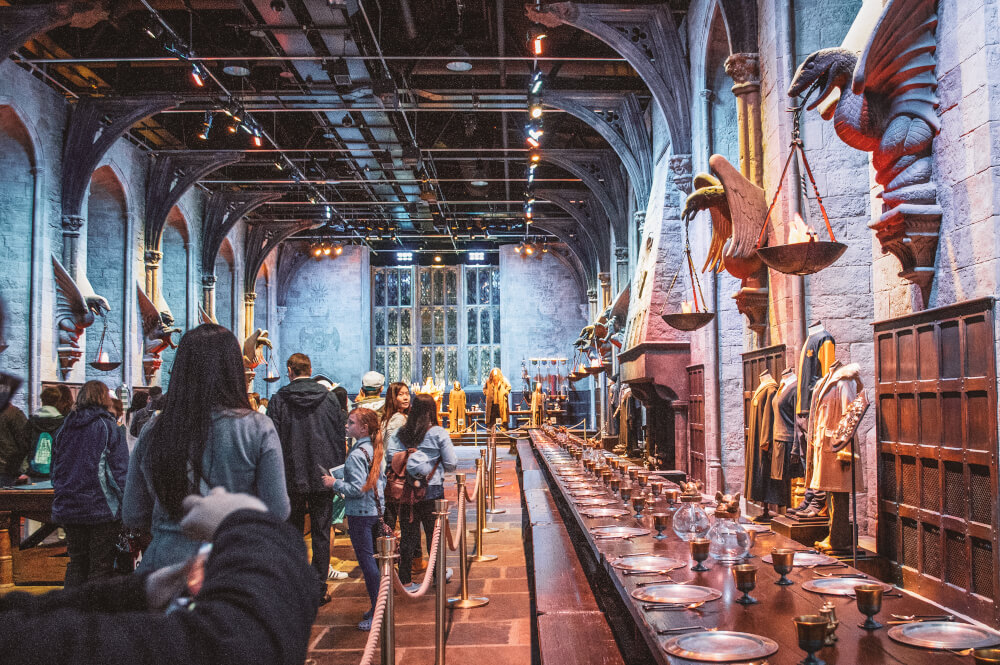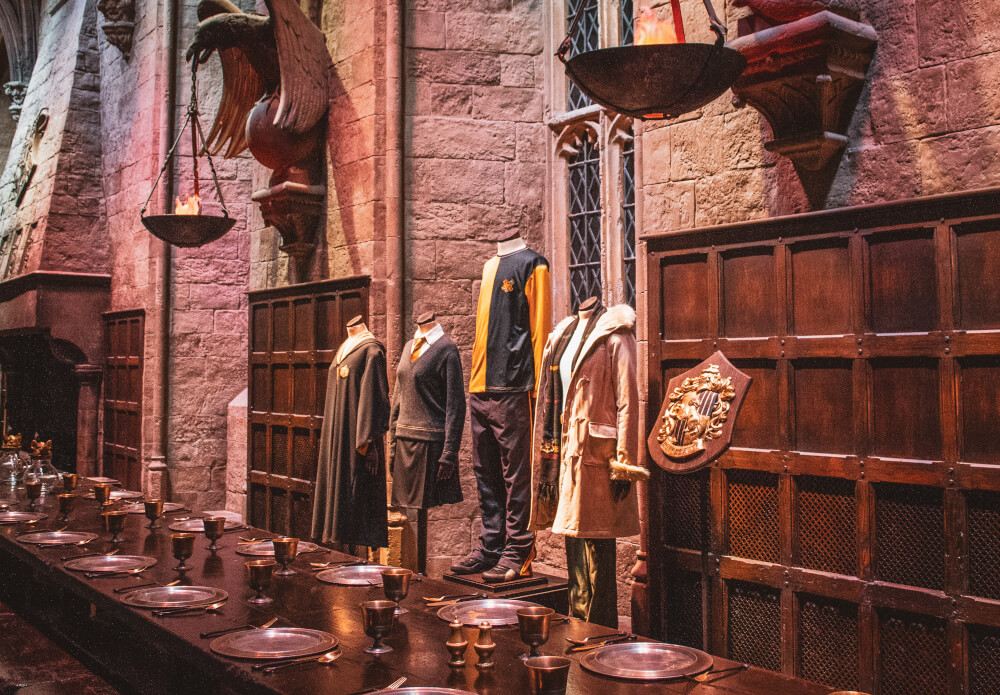 2. The Big Room
After your time in the Great Hall, you are brought into the Big Room, which houses a variety of sets, props and costumes.
Here, you are given free reign to explore for yourself and gawk at all the amazing pieces the room contains!
Highlights for me were definitely the Potions classroom (complete with a Snape costume on display), the Gryffindor Common Room and the Weasley House.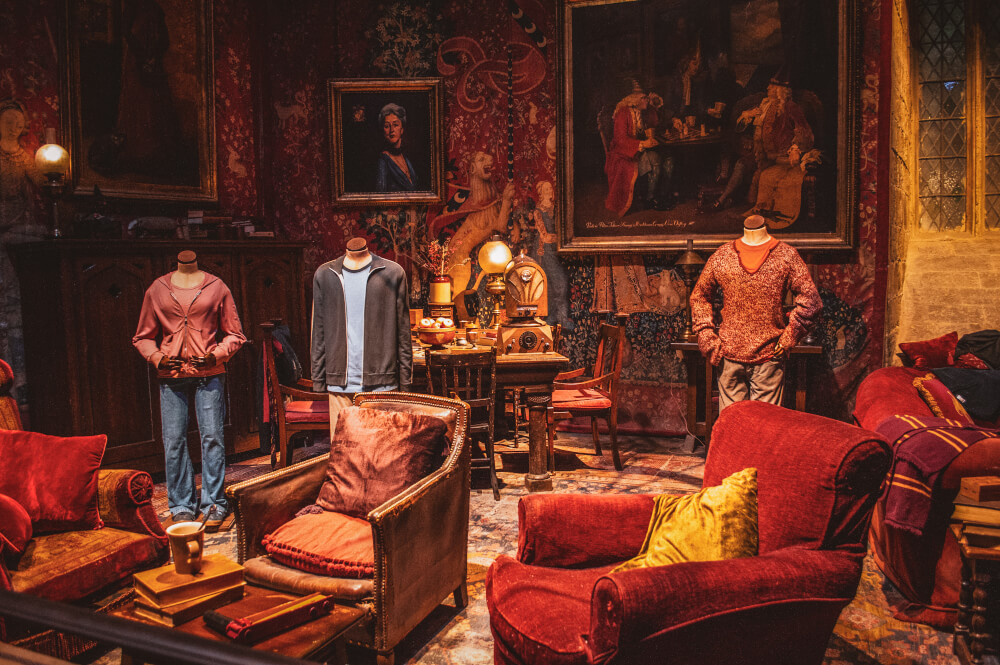 Many of the sets also have interactive buttons where you can make objects move by pressing them.
This was especially cool in the Weasley kitchen, where the touch of a button could make an iron move on its own, make vegetables chop themselves, etc. Super neat!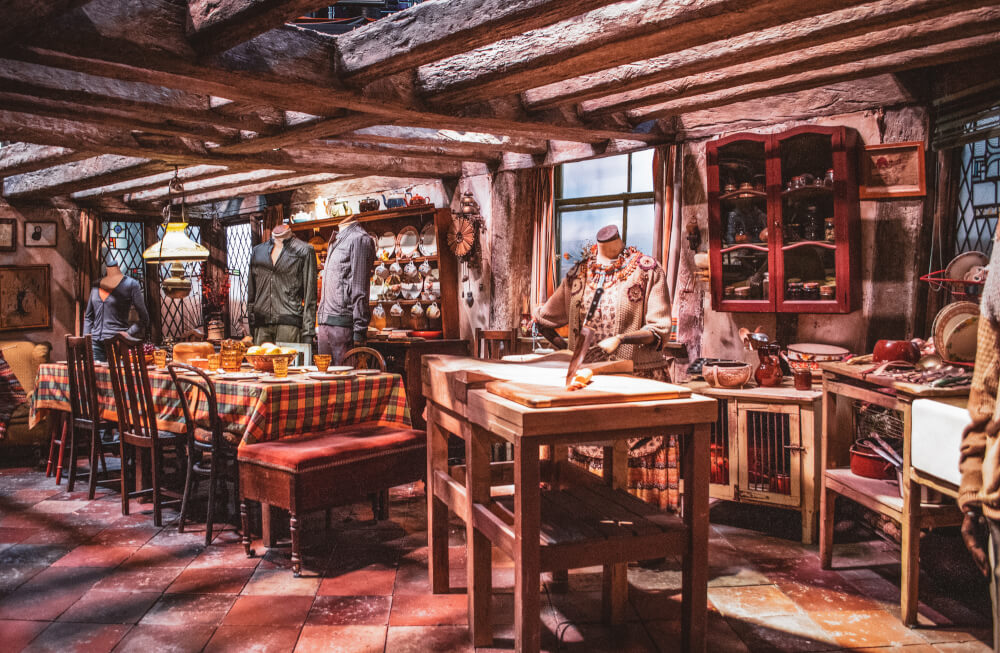 For those seeking a sweet photo opp, there are several green screen opportunities to ride a broom as a Quidditch player and more! I didn't wait in line for this bit, but it definitely looked like a lot of fun! Here are some photos from the Big Room: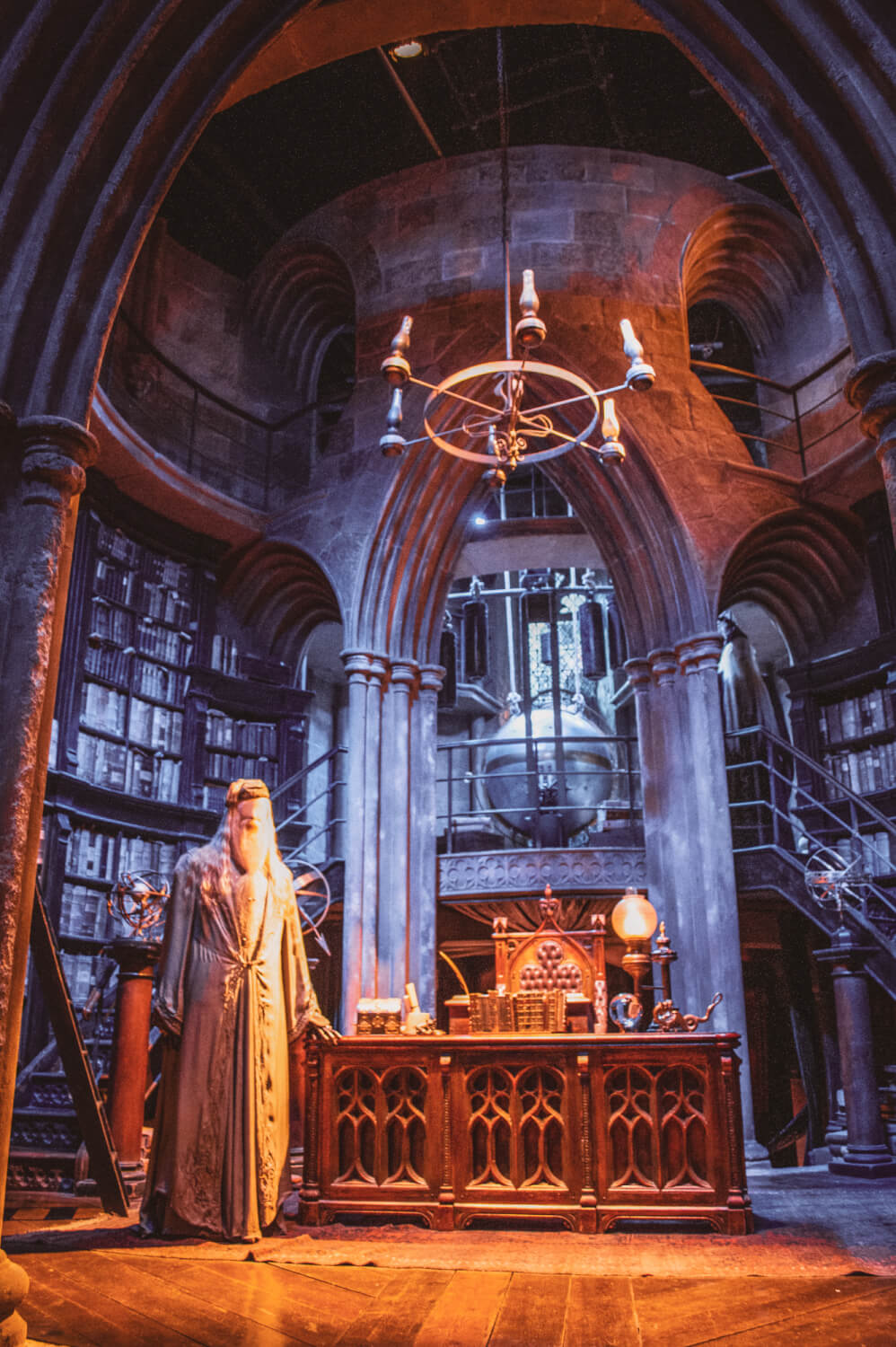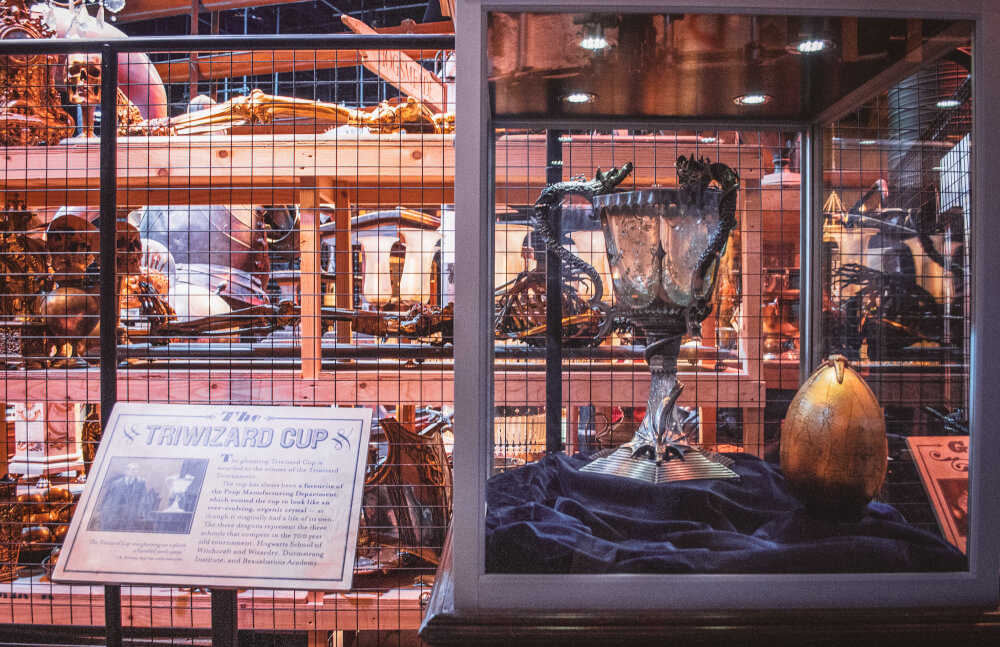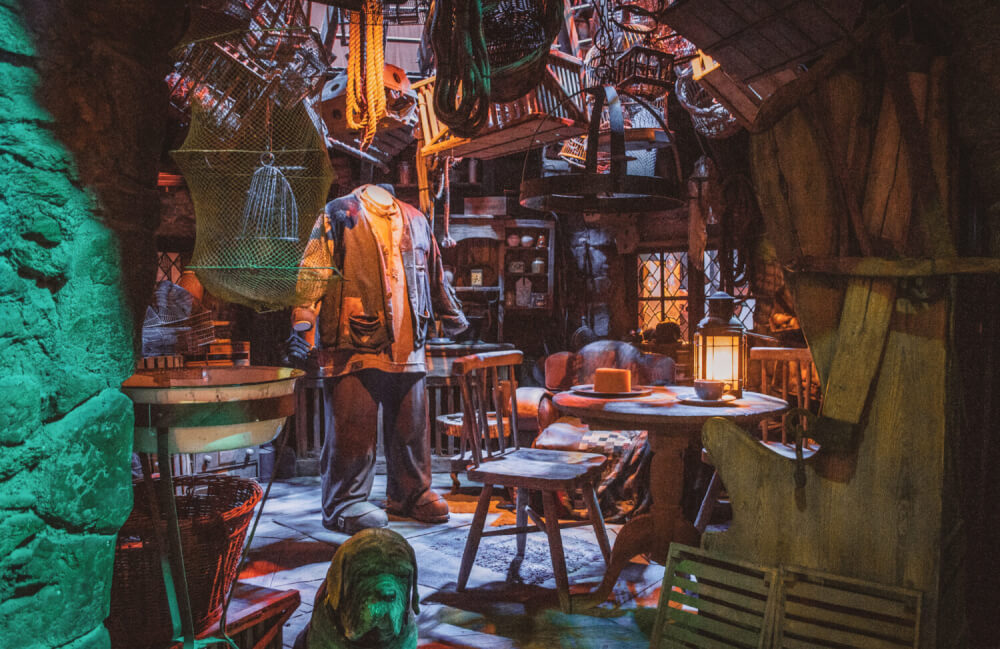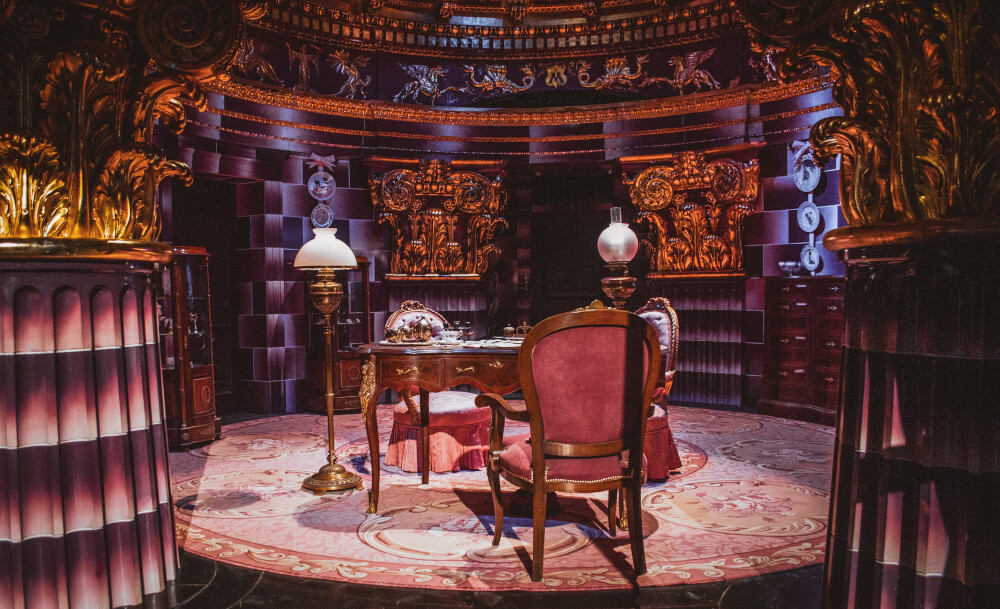 3. The Backlot
After perusing the Big Room, you are brought outside to the Backlot, home to a variety of sets including Harry's Privet Drive home, the Hogwarts Bridge, the Knight Bus and of course, the concession stands!
It's at this point in the tour that you can live out your childhood fantasy of sipping a nice, cold butterbeer.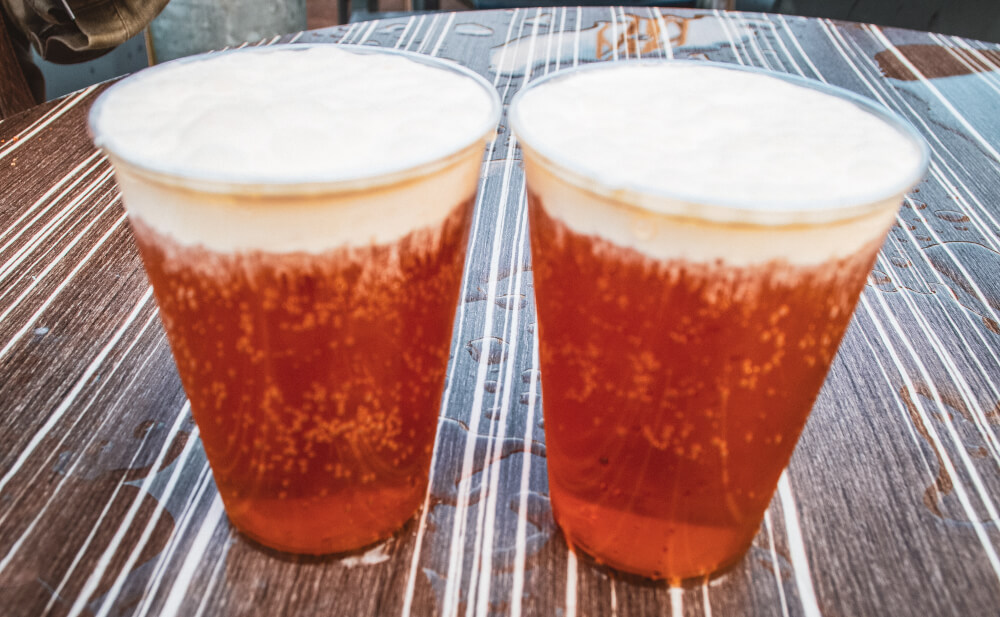 Be sure to explore the bridge before you purchase a butterbeer, as no food or drink is allowed on that set.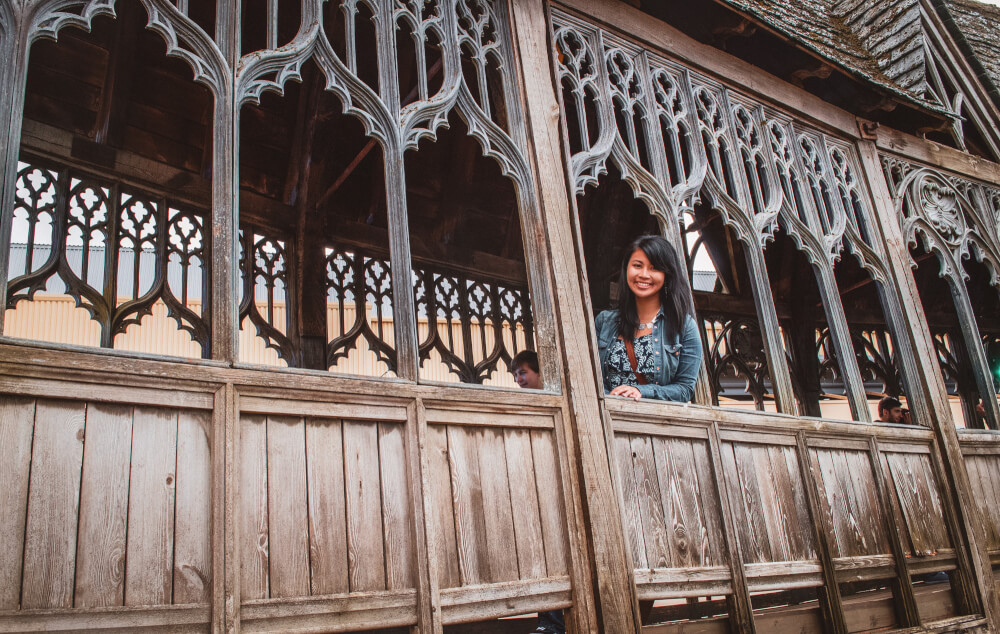 Now, while public opinion seems to be split on the taste of butterbeer, I have to say that I. loved. every. single. sip.
It's very possible that I was blinded by the magic of my surroundings, but I would argue that it's worth a try regardless!
NOTE: If you want to purchase a souvenir cup, remember to bring a bag or something to wrap it in, as that stuff can get mighty sticky. Here's a sample of the cool things you'll see in the backlot!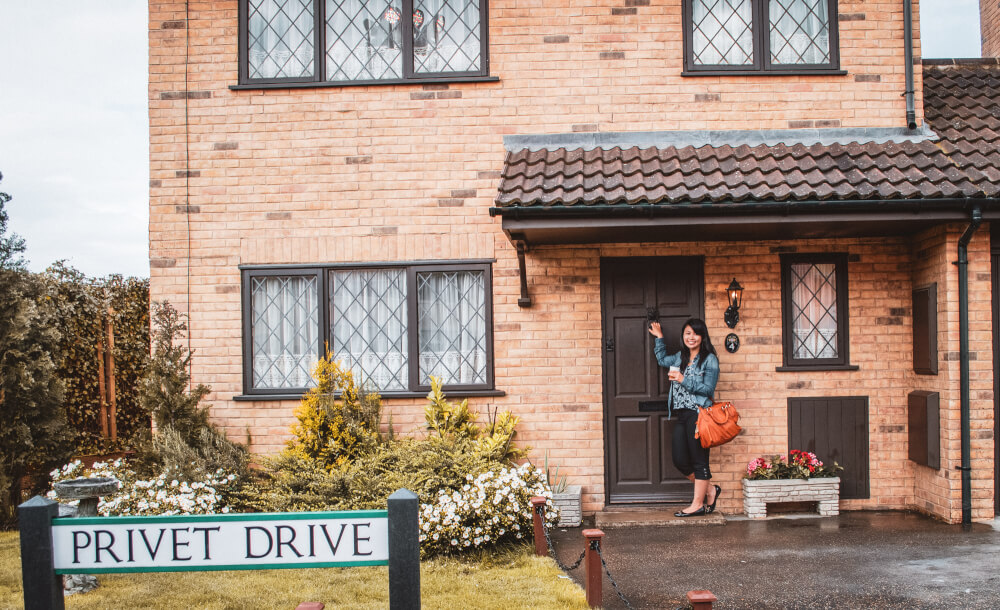 4. Art Department, Creature Effects and Diagon Alley
When you're ready to go back inside, countless wonders from the creature effects & art department await you. Here, you really get to appreciate the depth of work put into creating a whole magical world.
I was really wowed by everything.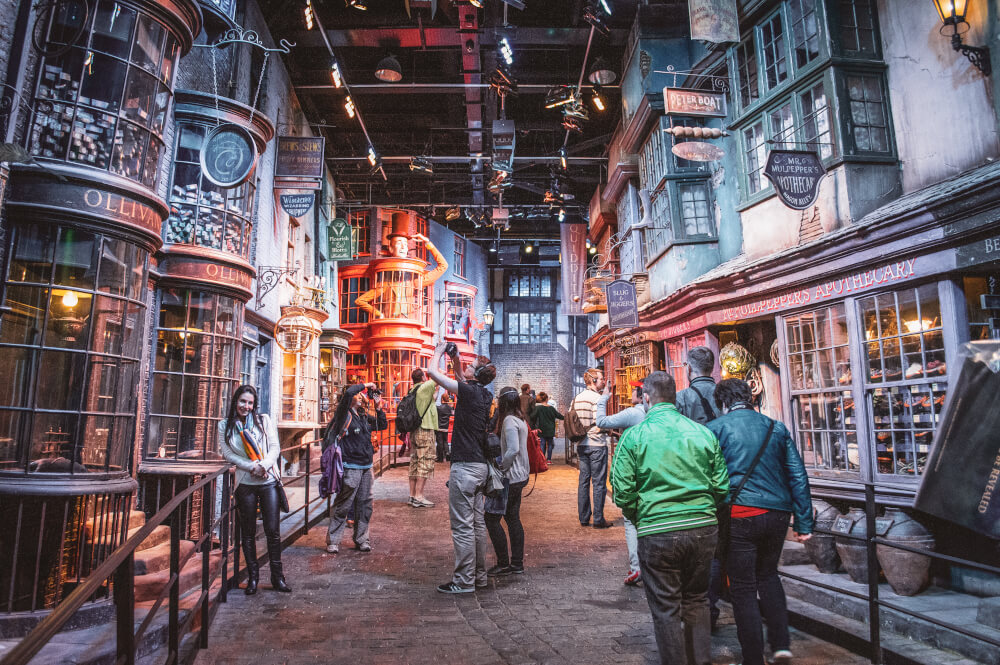 In this area, you will see masks, wigs, models and more of your favourite magical creatures.
In this second half of the tour as well, you get to walk through Diagon Alley. The details and work in the set will absolutely blow you away. The shops look so real, you'll be tempted to go knocking on their doors.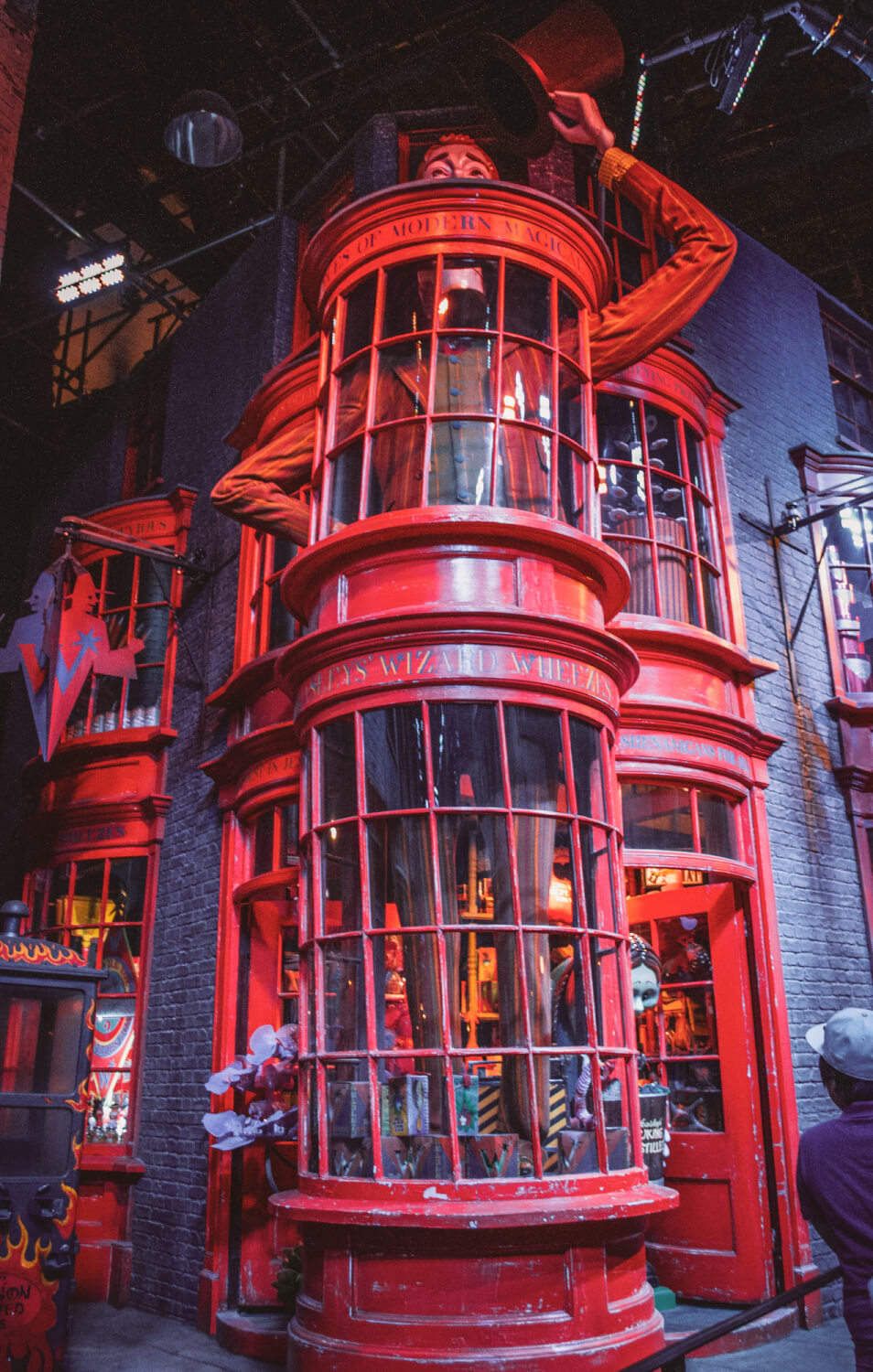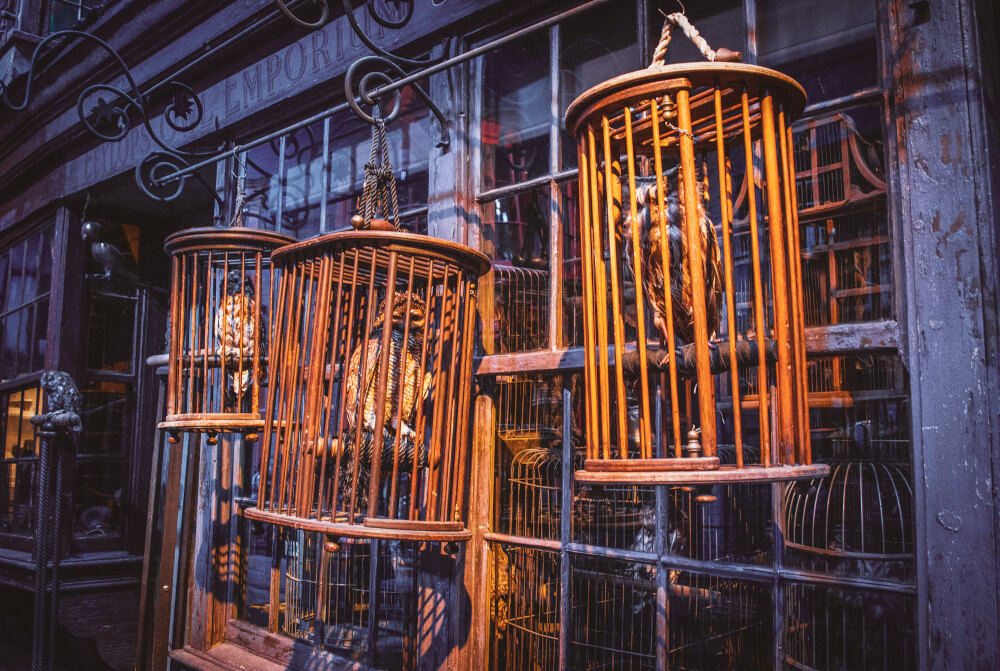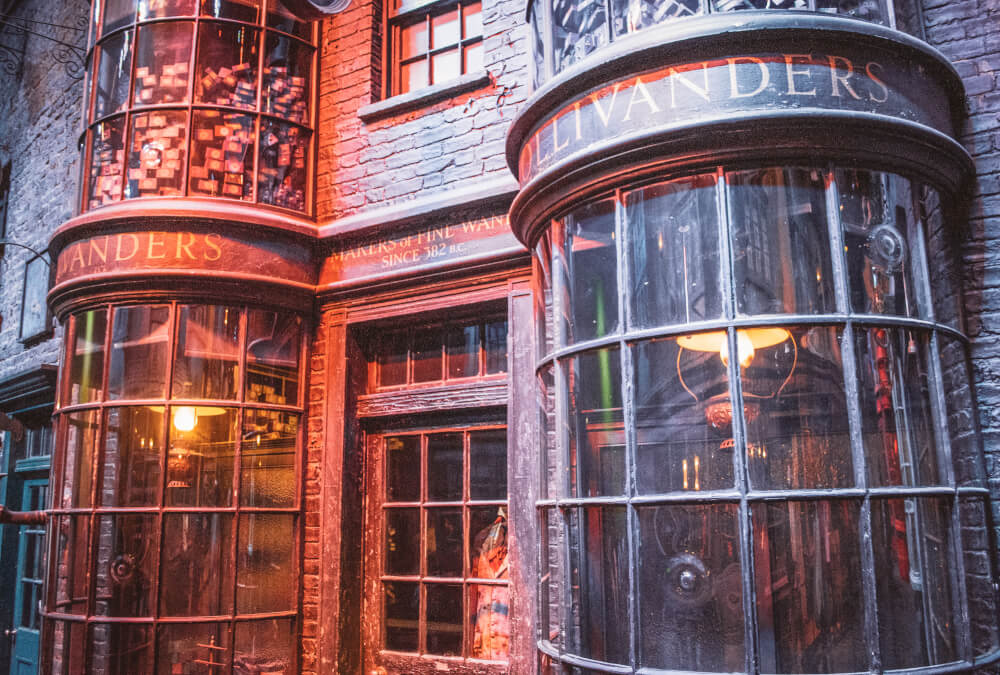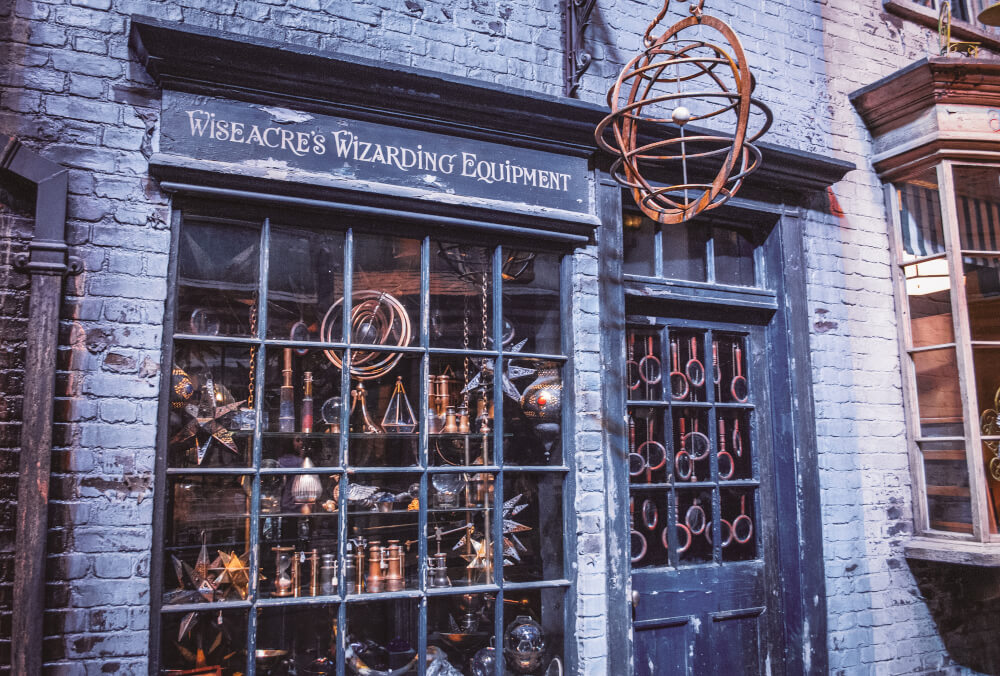 5. Hogwarts Castle Model
And lastly, the grand finale of the Harry Potter set tour… The model of Hogwarts!
This one here is a real showstopper.
A walkway surrounding the model allows you to view it from all angles, taking in the fine details of this wonderful school.
For many Harry Potter fans, seeing the castle like this is a dream come true. Now, if only it were real!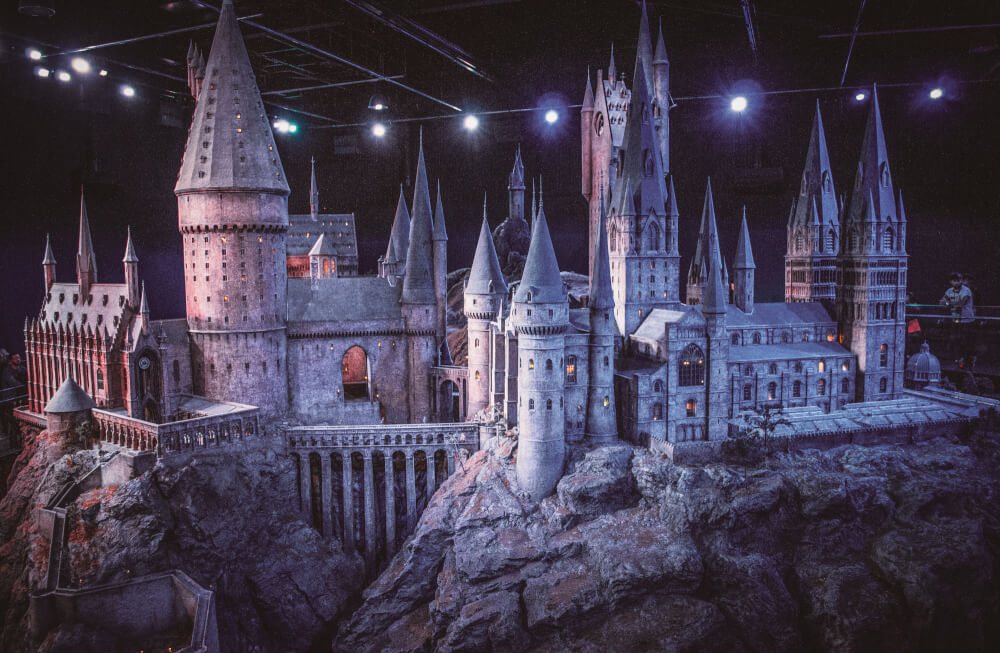 At the end of the tour, just before the entrance of the Harry Potter Studio Tour Shop, you will see this wonderfully beautiful quote appear on the screen: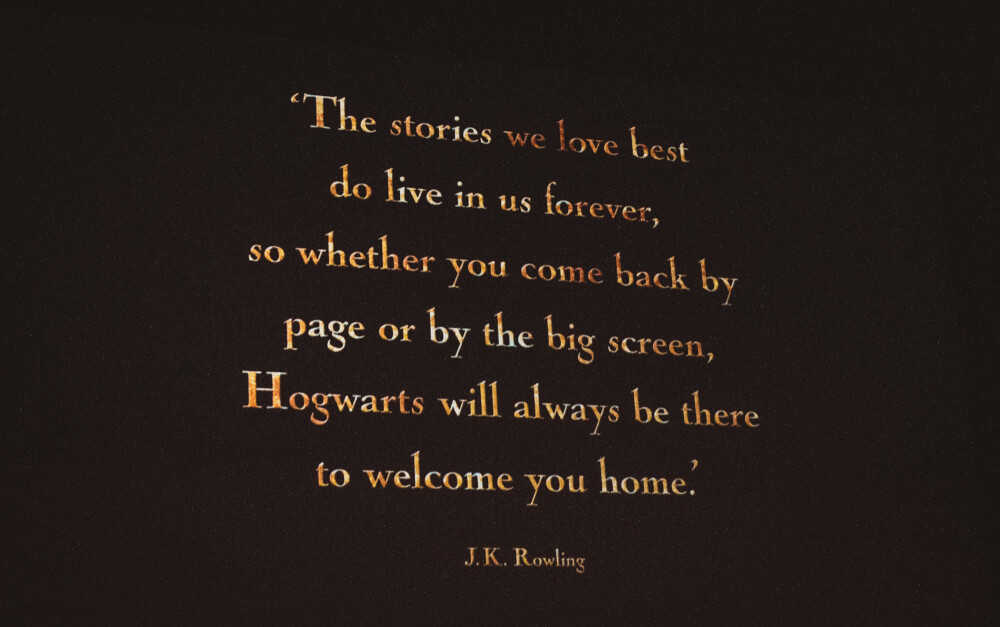 It was at this point that I began to bawl. I couldn't help it!
Everything that I loved about the series had been shown to me in the past few hours, and for that short period of time, I got to live out my dream of seeing the magical world that made my childhood.
Messy and gross, I walked into the gift shop, which was a massive treasure trove of things you never knew you wanted or needed. Wands for every character? I'll take 100.
And there you have it, the most magical experience ever. One day, I will visit the Wonderful Wizarding World of Harry Potter, but until then, I think this tour has given me enough happy & geeky memories to last. …. At least for the next little while.
Any more questions about visiting the Warner Bros Studio Tour in London?
Over to you – have you ever been to the Warner Bros Studio Tour in London? IF NOT, THEN WTF ARE YOU WAITING FOR? No jk, uh I meant to ask, which part would you most look forward to?!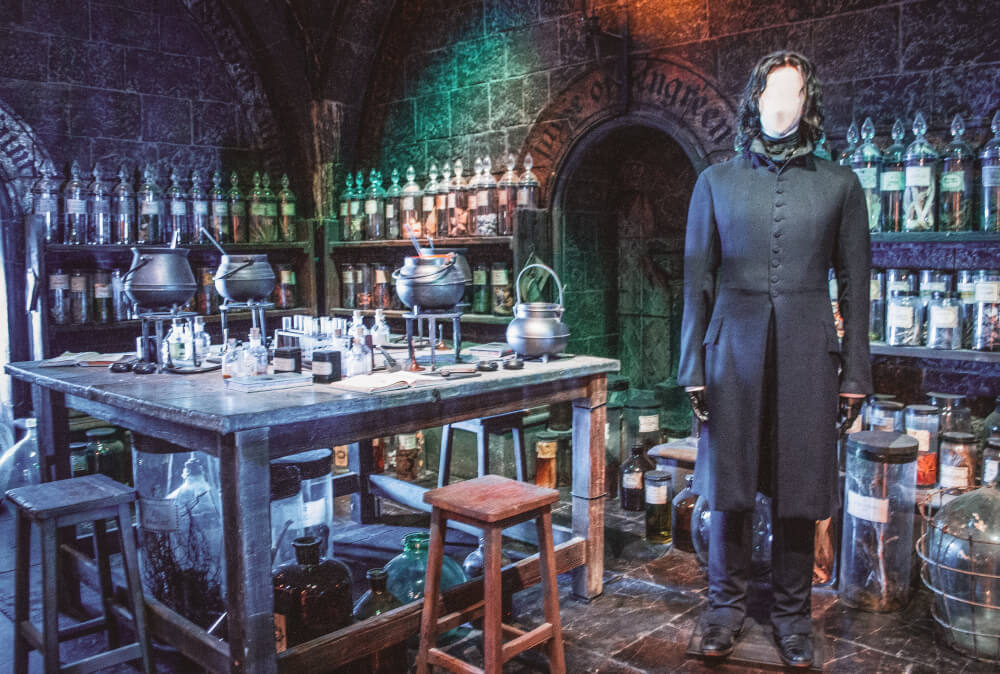 ---
Watch my most popular YouTube video this week:
---