*FYI - this post may contain affiliate links, which means we earn a commission at no extra cost to you if you purchase from them. Also, as an Amazon Associate I earn from qualifying purchases. Check out our Privacy Policy and Disclosure. for more info.
Planning a Spring break in Europe? Read on for my favourite places to enjoy Europe in the Spring!
Spring time in Europe is no doubt my favourite time to prance around the continent, with beautiful blooms, agreeable weather and most importantly, a relative lack of crowds to spar with.
And so, every Spring I tend to go a little wild on the travel front, checking off as many destinations as I can before the sweltering heat (and accompanying tourist mobs) kick in.
After years of springtime jaunts in the name of pretty flowers and "research", here are some of my favourite Spring destinations in Europe, and why you should visit them for yourself!
Bonn, Germany
Bonn is the former capital of Western Germany, known for being the birthplace of Beethoven, gummy bears and possibly the most stunning cherry blossoms in Europe.
Every Spring, Bonn's streets explode with pink thanks to the dozens of cherry blossom trees strategically planted back in the 80s as part of a city redevelopment program.
Today, the cherry blossoms of Bonn are a tourist attraction in their own right, and yes, they are very much worth the trek.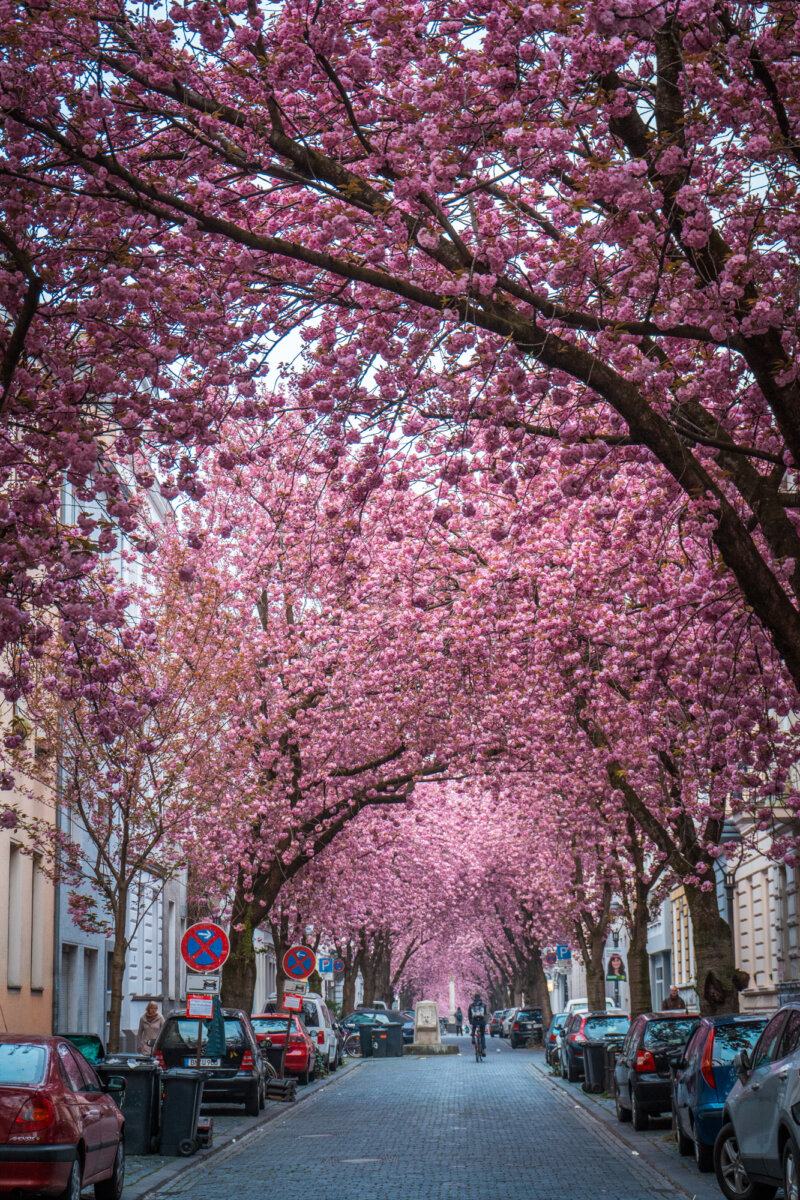 Amsterdam, the Netherlands
Amsterdam is a European bucket list city that requires no introduction, but one simple perk makes it simply irresistible at Spring time: tulips! Tulips everywhere!
The entire month of April in Amsterdam marks the citywide Tulip Festival, which brings hundreds of thousands of tulips to the city in the form of unique floral displays and drool worthy photo opps.
Stick around long enough and you might even be in town for King's Day, the Netherlands' national day which sends eager partiers into the streets decked head to toe in orange.
For those who want to venture further afield, you can also check out the many free tulip fields in the Netherlands, stop by the fairytale village of Giethoorn, or see the world's largest flower garden, Keukenhof as a day trip from Amsterdam. More on this one below.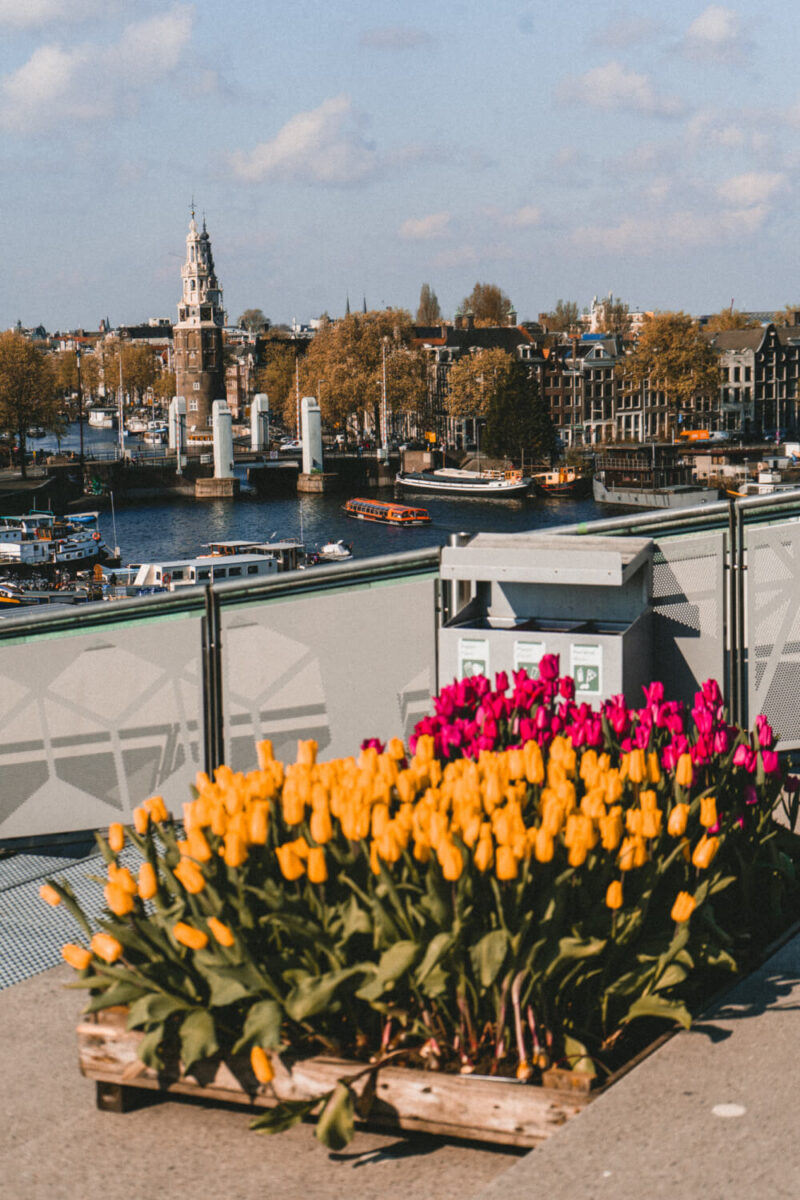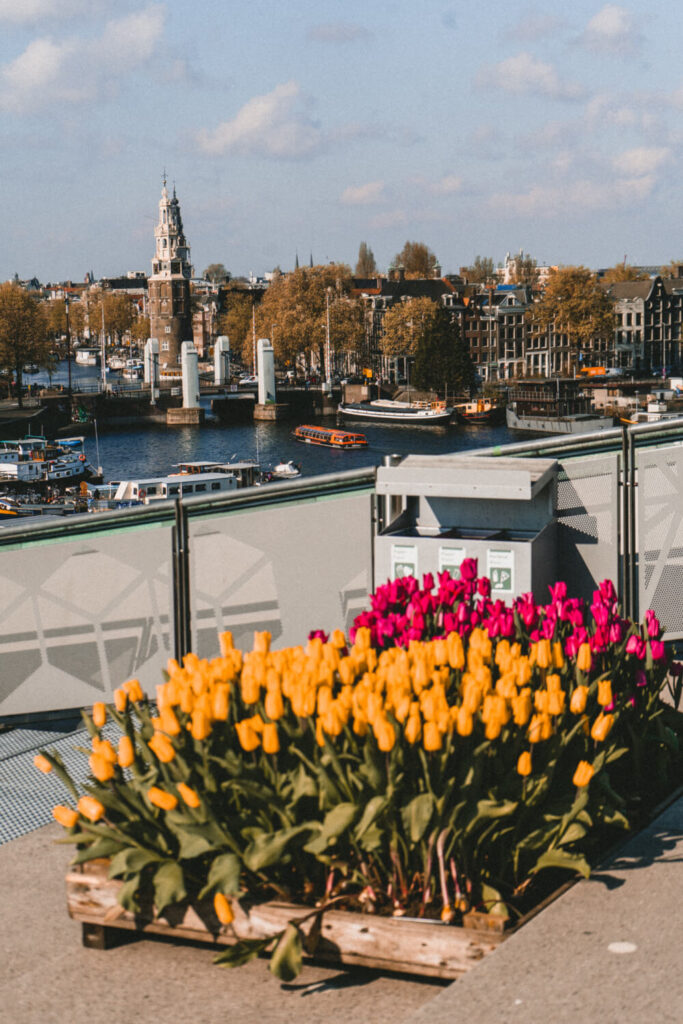 Keukenhof, the Netherlands
Located close to the Netherland's western coast by Lisse, Keukenhof is one of the most incredible Spring destinations in the entire world, with impressive floral displays as far as the eye can see, each year devoted to a new, fun theme.
While Keukenhof is no doubt a busy attraction (it IS the world's largest flower garden after all), it's well worth a visit if you love gardens, flowers, and an endless see of photo opportunities.
NOTE: Securing Keukenhof tickets in advance is key to success, especially now that they're enforcing timed ticket slots.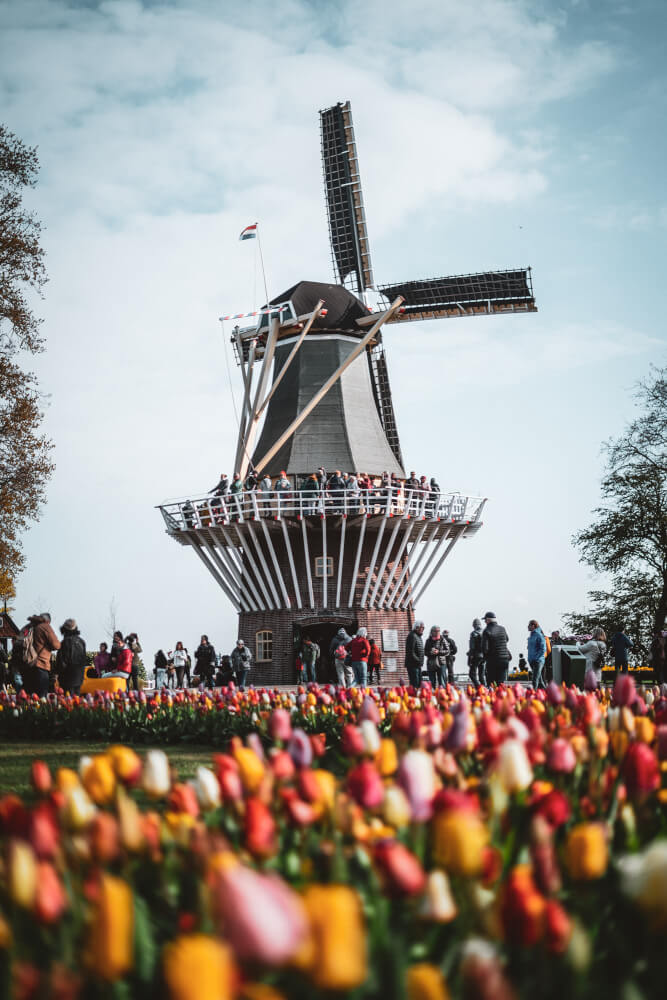 London, England
Spring in London is truly something else, no matter when in the season you arrive.
Come at the start for luscious magnolias and wildflowers, or save your visit until later for the city's famous "Wisteria Hysteria", during which some of the city's most glorious facades become engulfed in trails of whimsical purple.
The RHS Chelsea Flower Show held annually in May is another reason to visit London in the Spring – it's one of the most famous flower shows in the world, and usually plenty of stunning floral facades around the city as well.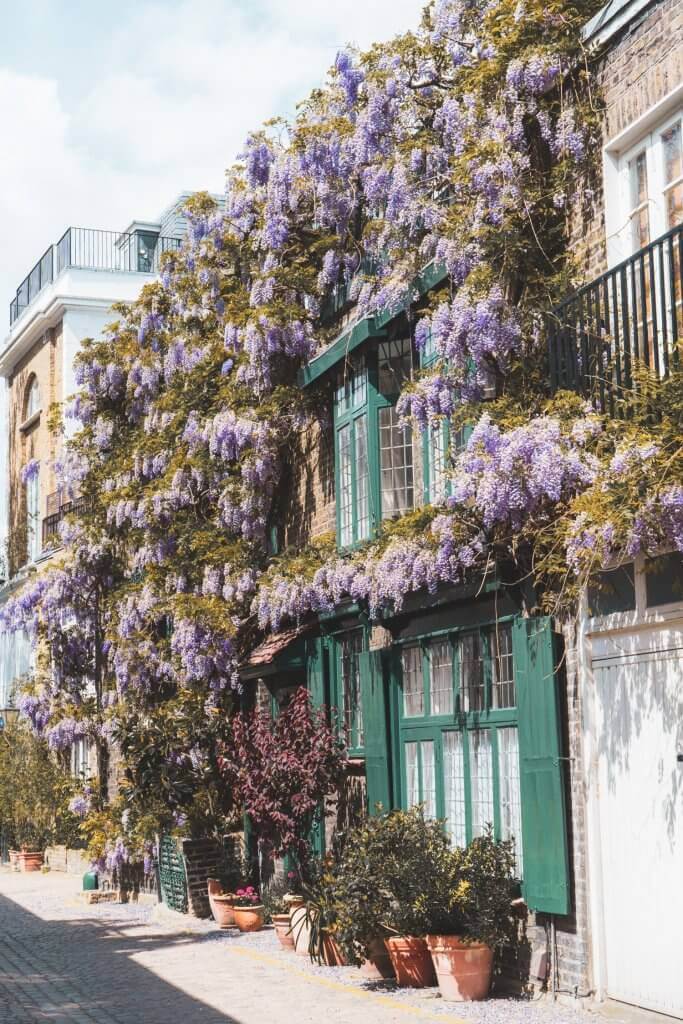 The Cotswolds
The Cotswolds are a dreamy piece of England that offer buttery limestone facades, tranquil green hills, and more English charm than every season of Downton Abbey combined.
And visiting the Cotswolds at Spring time means plenty of gorgeous blooms and (usually) lovely weather, without the peak season crowds.
Plus, in the case of spontaneous rain (inevitable in England, really), there's no shortage of cozy pubs or tea houses to hide in.
Check out my guide to the best towns and villages in the Cotswolds for more.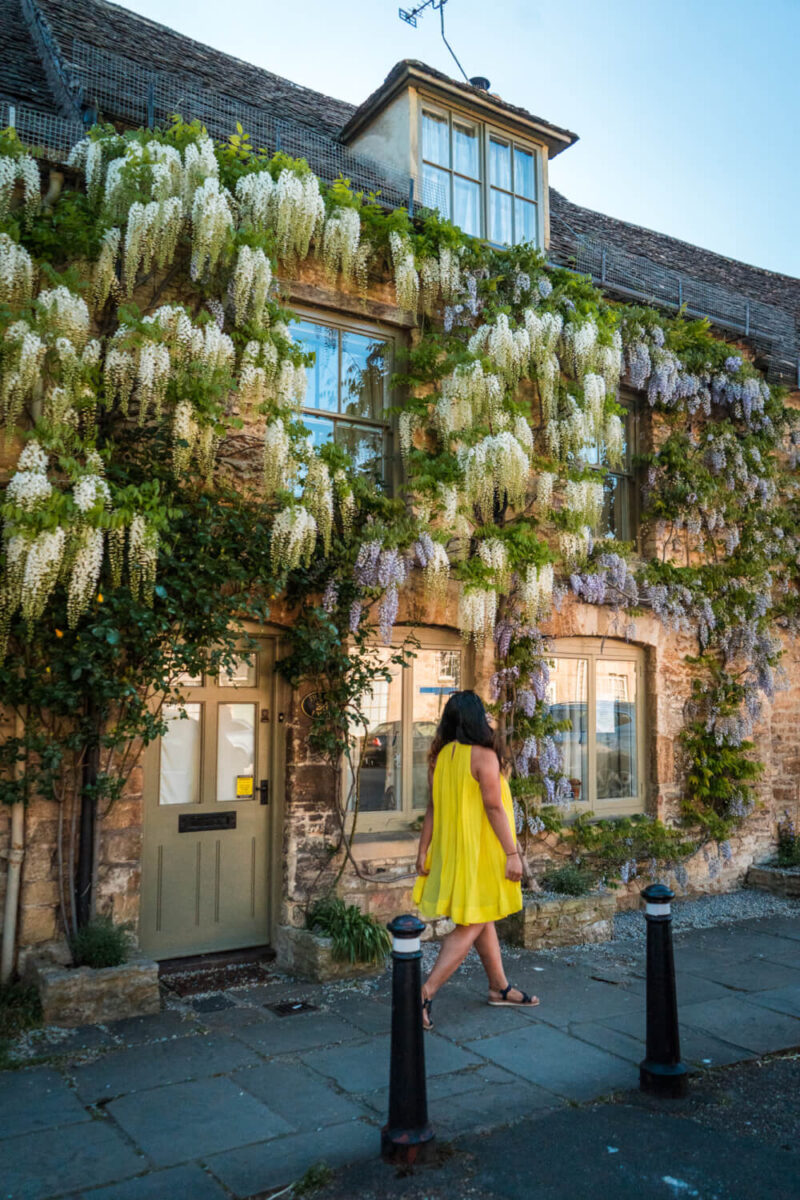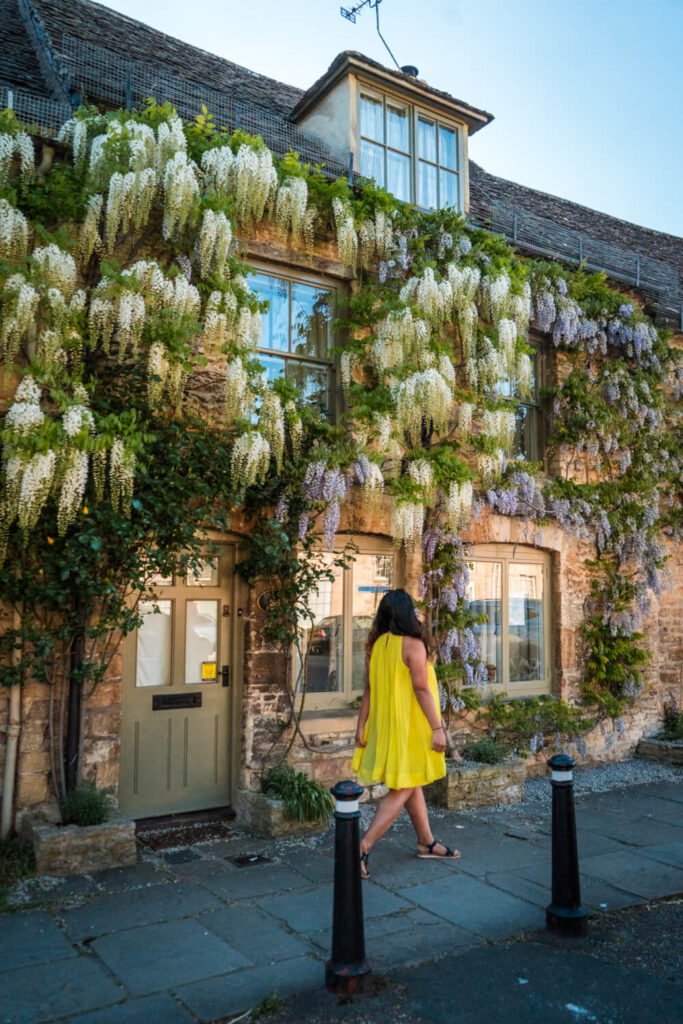 Bath, England
Bath is one of my favourite places in England, and Spring is when the city comes alive, in all its Jane Austen-y, Bridgerton-y glory.
After all, there's a reason this city is a production favourite for period dramas, and when the Spring flowers in Bath begin to bloom – well, you simply may not be able to cope.
Plus, Spring is when 'the Bath Festival' takes place – an annual multi-arts festival combining music and literature in one of the world's prettiest cities.
All the more reason Bath is a must-visit destination for Spring in Europe!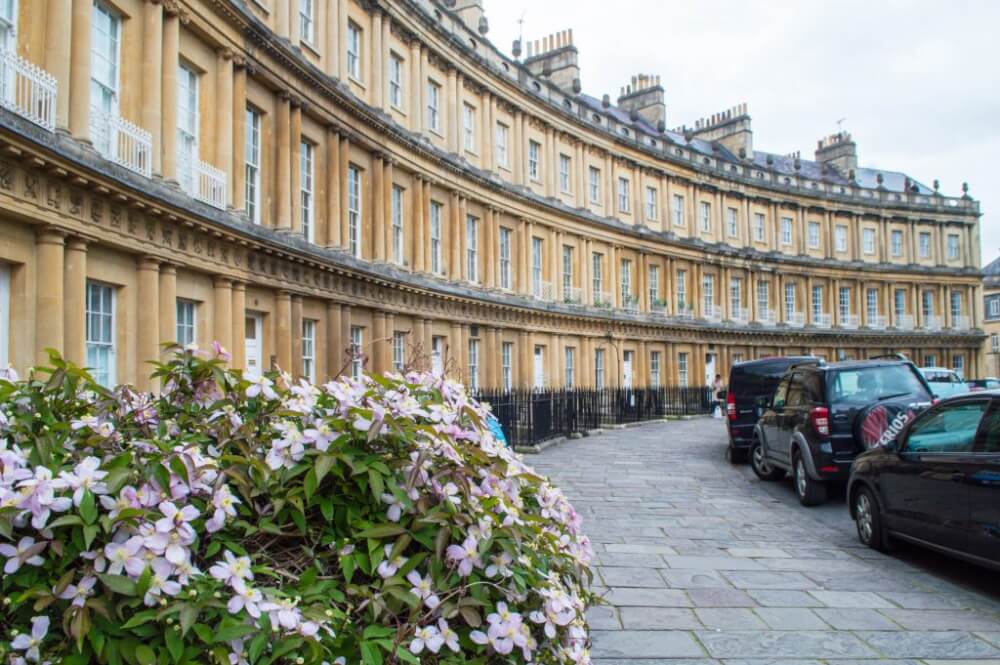 Munich, Germany
Every Fall, millions of international visitors flood Munich for the iconic Oktoberfest – the world's largest beer festival.
What many people don't realize however is that there's a Spring version of this festival – Frühlingfest, with all the same drunken debauchery, just on a smaller scale.
This beer festival is one of the best things to do in Munich when visiting at Spring time, but that's not all…the city is also stunning in full bloom as well!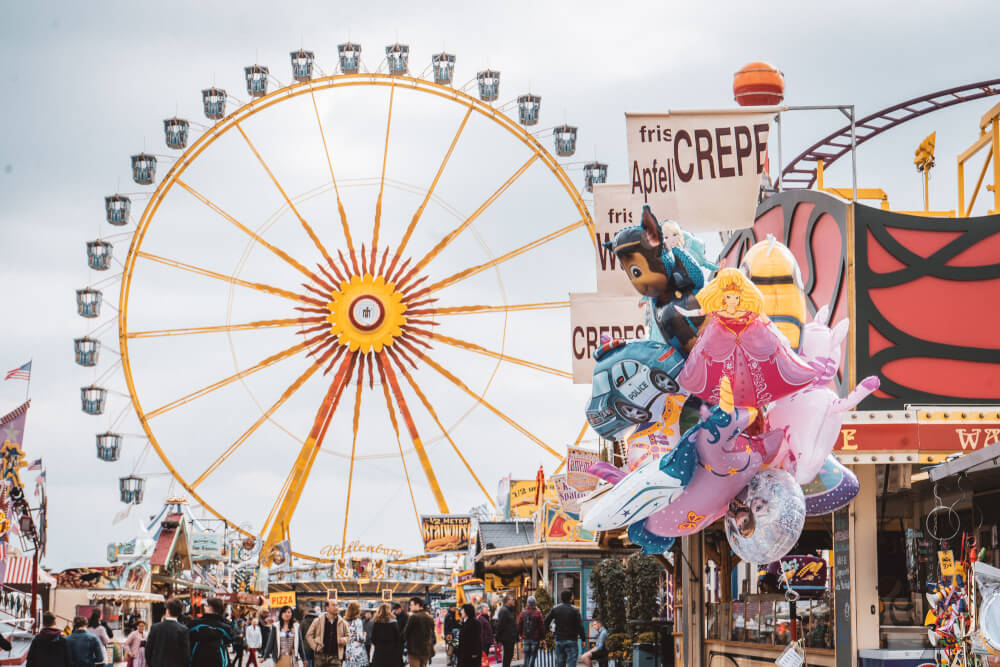 Paris, France
Of all the beautiful cities one can visit in Europe, perhaps none carries more of a magical allure than Paris…
And let me tell you – Paris in the Spring is possibly THE most glorious time to visit, with striking blooms popping up all over the city, framing iconic spots like the Eiffel Tower and Montmartre with pretty pops of pink and purple.
It goes without saying of course that Spring is also a much quieter time to visit Paris than the summer, which is when vacationers arrive en masse. Trying to visit Paris in peak season is (honestly) one of the biggest Paris travel mistake you can make, in my opinion.
So, if you can sneak your Paris for Spring time, I highly encourage you to do it. Your camera roll will thank me later.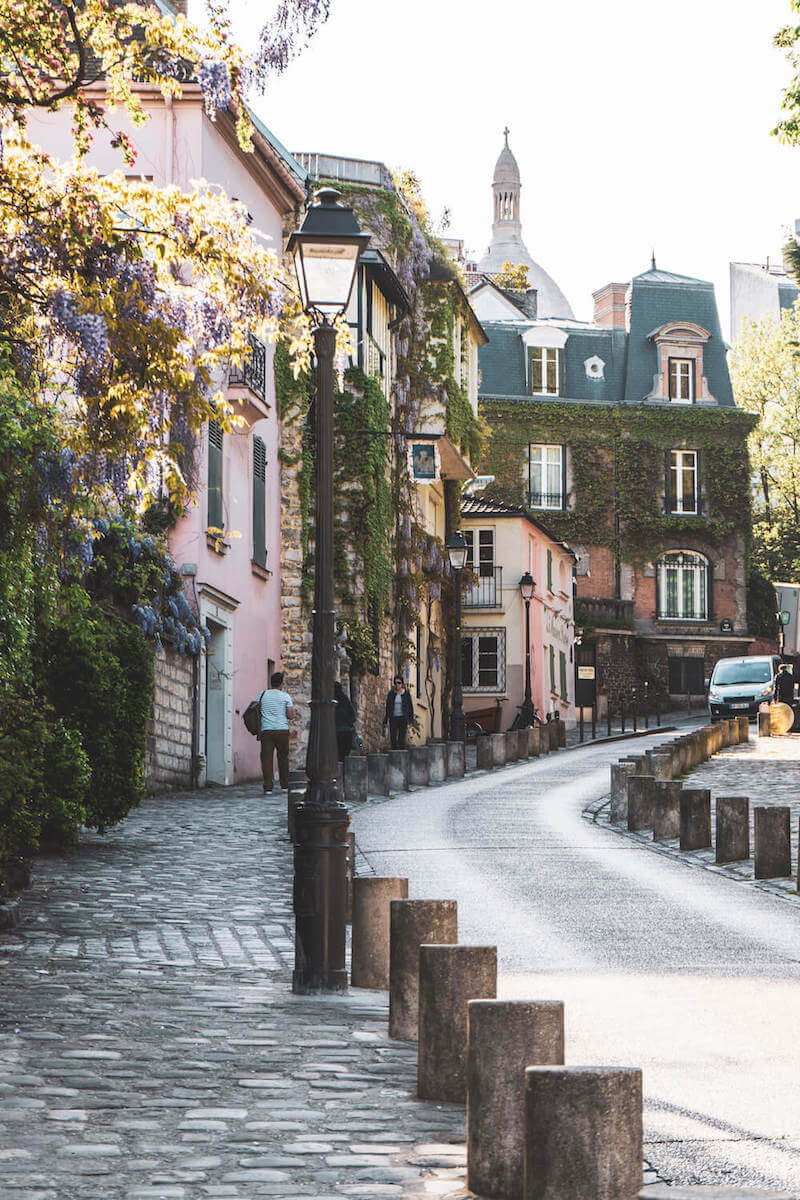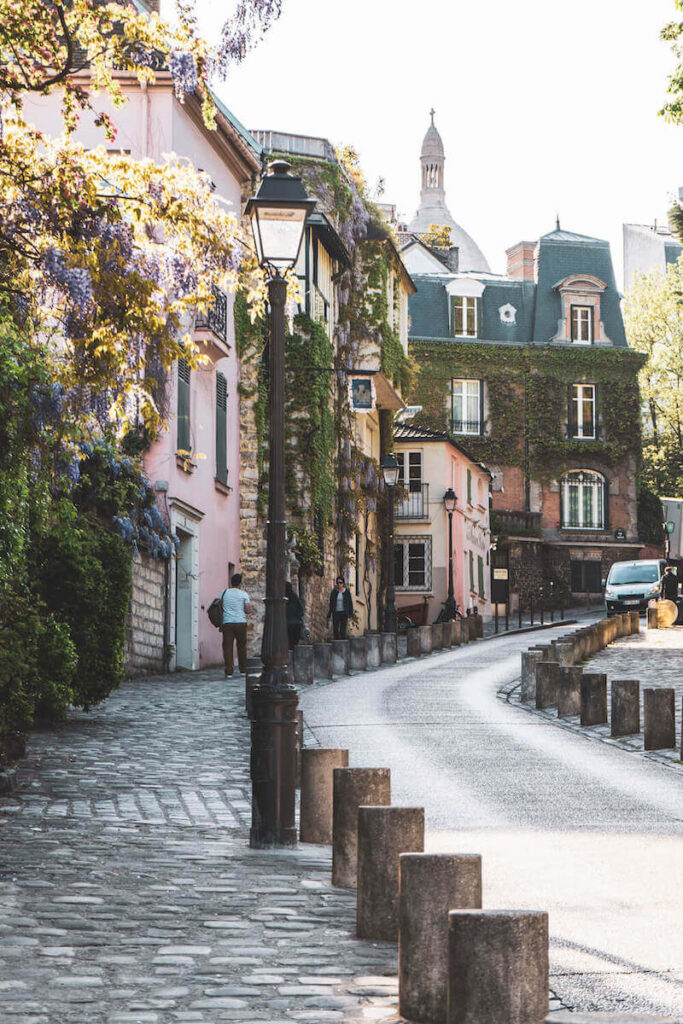 Bruges, Belgium
Bruges is a wonderland of chocolate and waffles – reason enough to visit any time of year, but especially in the Spring, when the temperatures are mild yet lovely, and the crowds are a fraction of what they'd typically be in peak season. 
As for other spring perks, look no further than the iconic Bruges Beguinage, which sprouts up a sea of yellow and white daffodils every Spring.
TIP: Make sure you spend at least two days in Bruges – it's often done as a day trip from Brussels but I promise the extra time is worth it.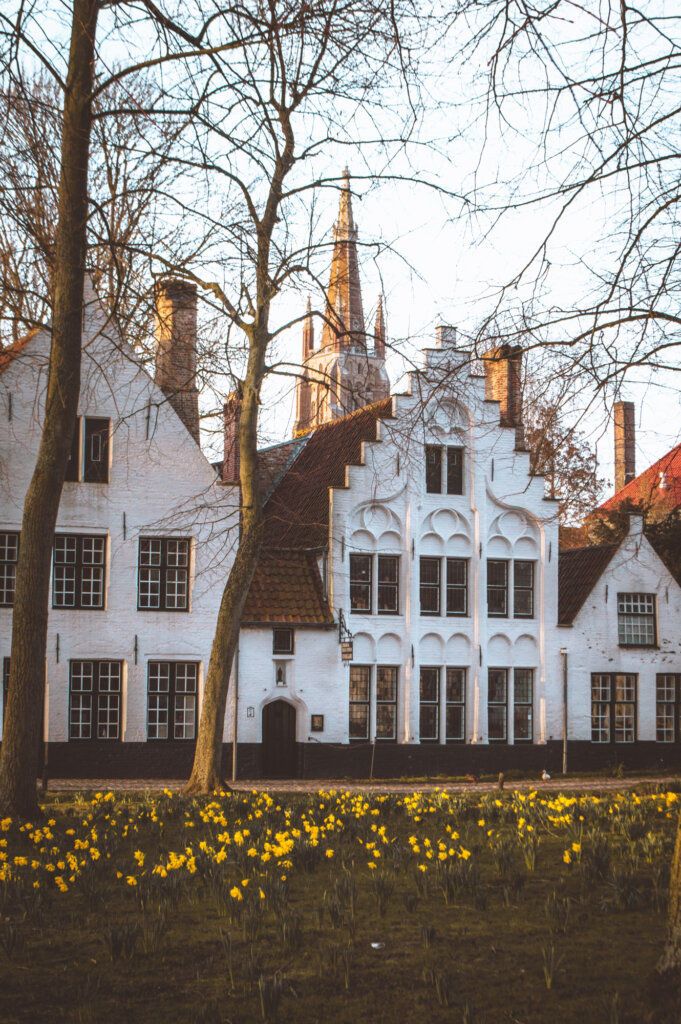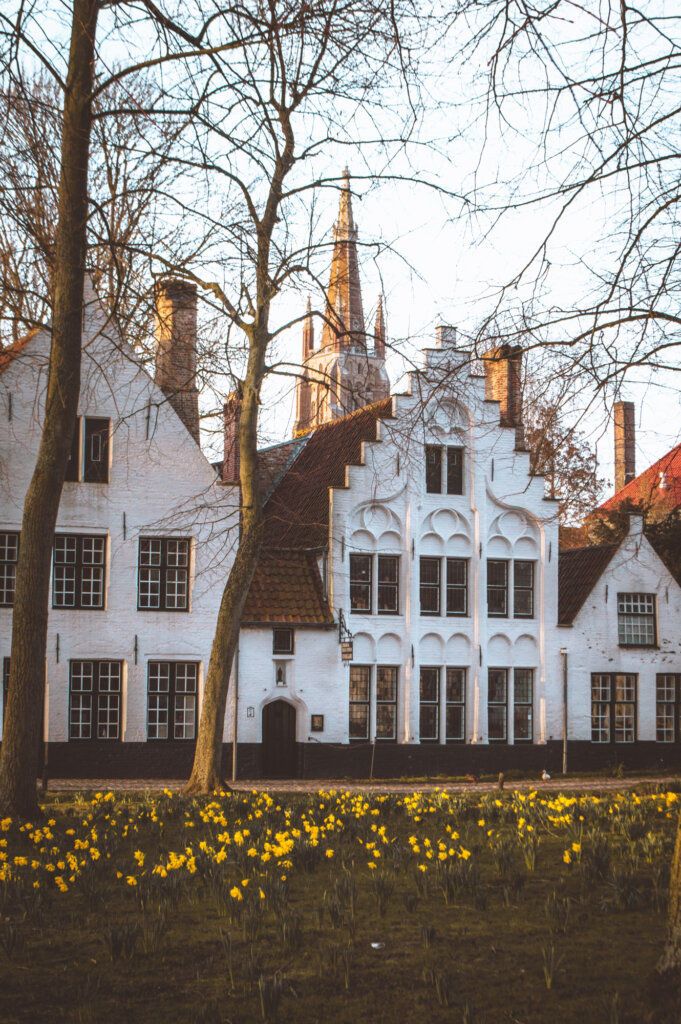 Barcelona, Spain
I adore Barcelona in the Spring. Unlike many other parts of the continent (which suffer from temperamental and ever-changing weather), Barcelona is one of those cities where you're almost guaranteed sunshine in the Spring months.
Sure, while it may not be ideal beach temperatures, it does offer the perfect temperatures for doing all the sightseeing and things to do that Barcelona has to offer… without breaking too much of a sweat.
NOTE: Visiting in the summer is a common Barcelona travel mistake that will most certainly result in sweat puddles and awkward chafing. Be warned, and try Spring if you can!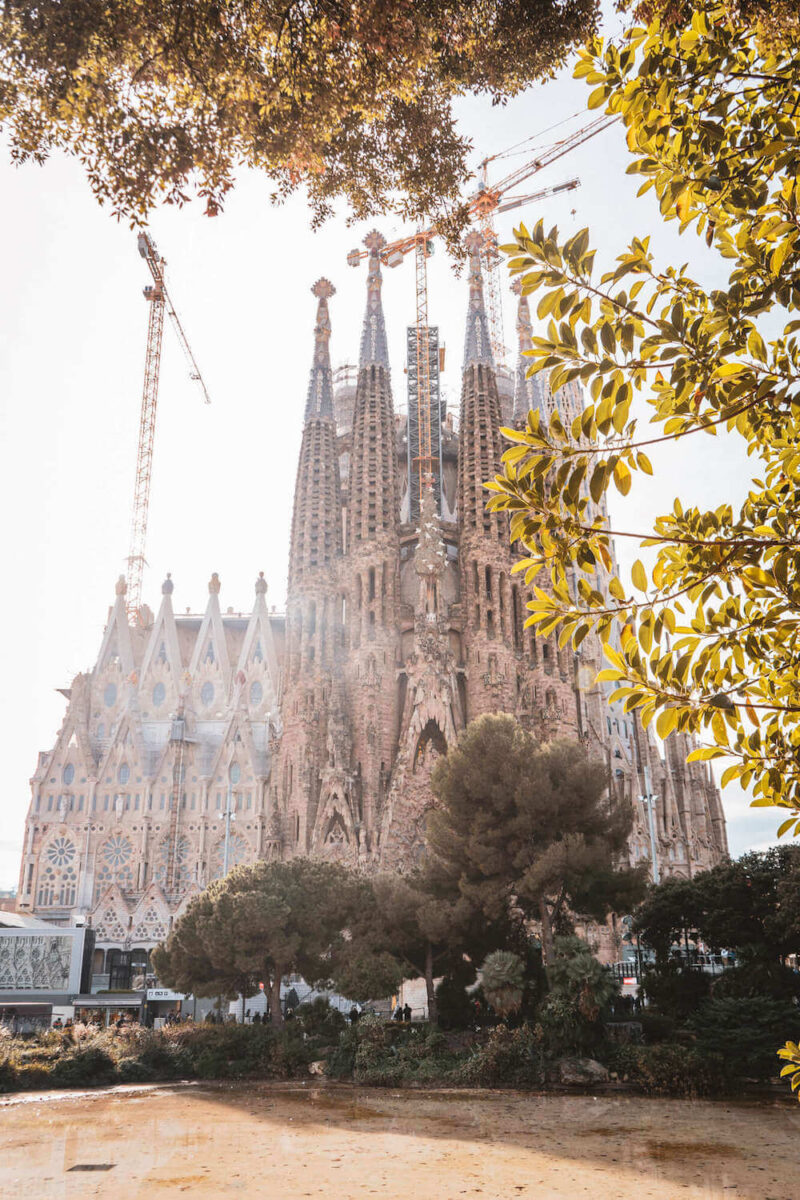 Trentino, Italy
Trentino is one of my favourite "hidden gem" regions of Italy, with glorious nature and tasty food in abundance.
Flanked by the Dolomites on one end and Lake Garda on the other, this butterfly-shaped piece of Northern Italy has mountains, castles, vineyards, orchards, and outrageously beautiful blooms to boot. Not to mention charming towns like Rovereto around every corner.
Wondering what spring looks like in Trentino? Just check out these glorious apple blossoms in the Val di Non:
Sintra, Portugal
Sintra is a mysterious fairytale of a place, packed with intriguing palaces and castles that look all the more enticing when wrapped in fog.
While visiting Sintra in the Spring is risky weather-wise (I sure got caught in a storm or two!), the moody weather makes for brilliant photos, and thinner crowds at some of Portugal's most bustling tourist destinations.
I'd highly recommend a Spring trip here, because seriously, the palaces in Sintra are otherworldly.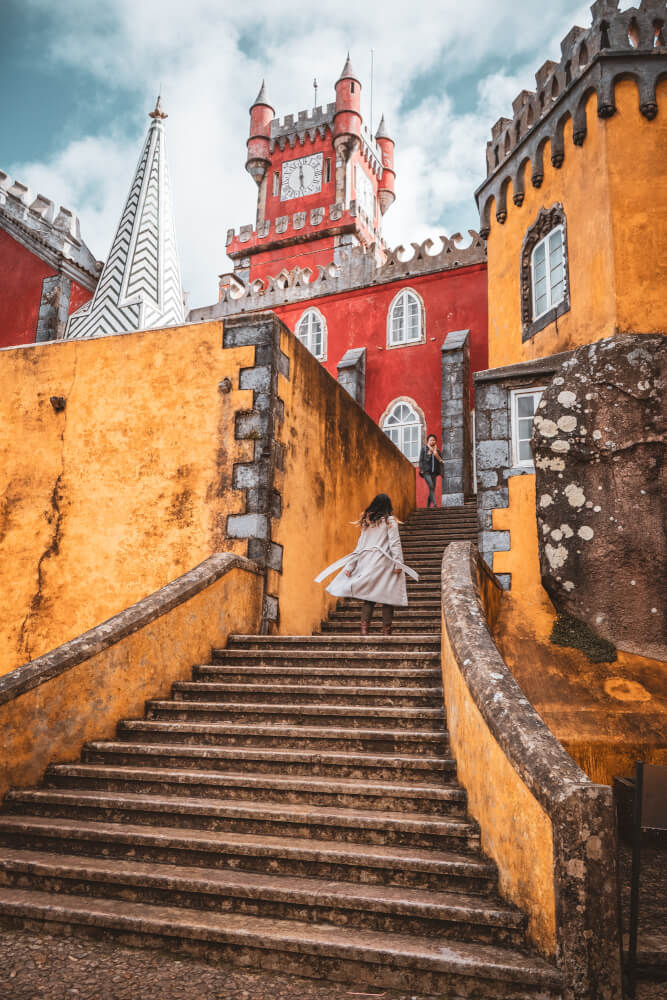 Vilnius, Lithuania
Looking for a Spring break in Europe that's a bit more off the beaten path?
I'll never get over how much I adored Vilnius, Lithuania.
My spontaneous Spring trip there a few years ago (thanks to a cheap flight home to Vancouver from its airport!) is still one of my favourite travel surprises of all time.
With beautiful architecture, fascinating history, and a national cuisine best described as "comfort food on steroids", Vilnius is an awesome city break any time of year… but come for Spring, and you'll get to witness the city's super cool celebration of the Spring Equinox, during which the city's riverbanks are decorated with traditional Baltic symbols and fire! Click here for photos.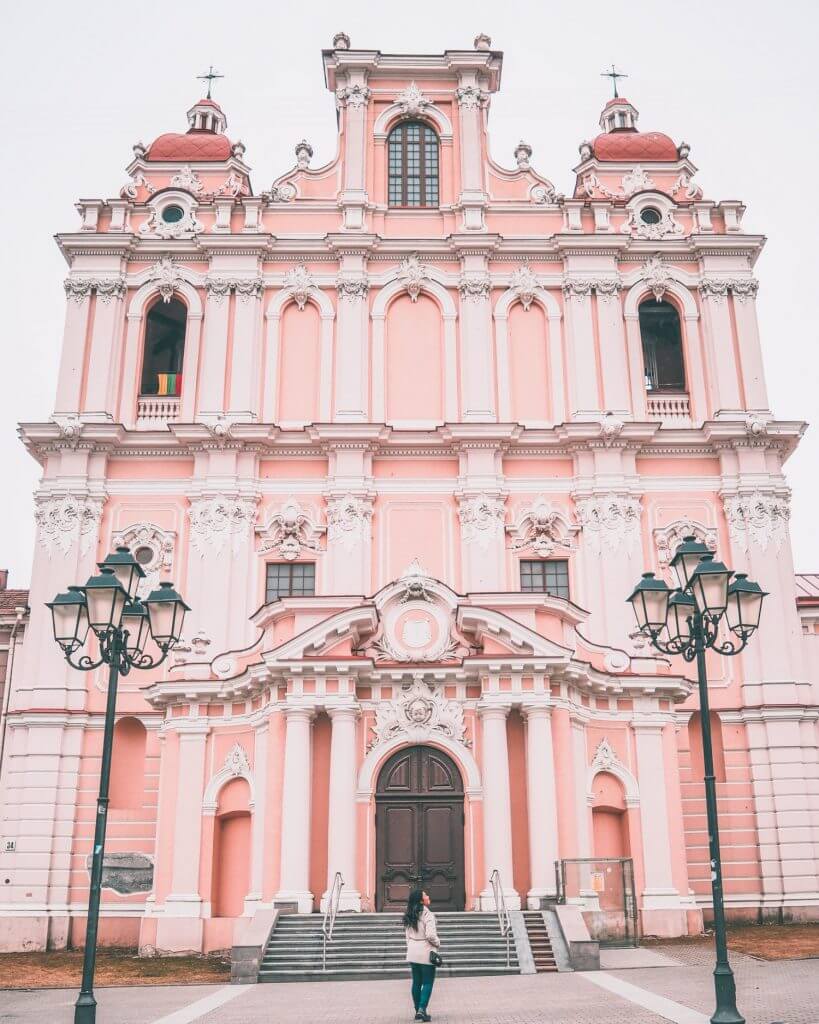 Dubrovnik, Croatia
The first time I visited Dubrovnik, I almost cried.
Not because I was in the land of Game of Thrones (although fangirl tears were indeed shed a bit later), I almost cried because of the insane heat and crowds, which were among some of the worst I've ever experienced.
Fast forward to a Spring visit years later, and I finally got to appreciate Dubrovnik for the wonderful, stunning city that it is.
After all, they don't call it the Pearl of the Adriatic for nothing! If you want to take in the sublime beauty of Dubrovnik without the sweltering heat and crowds, Spring is definitely THE time to do it.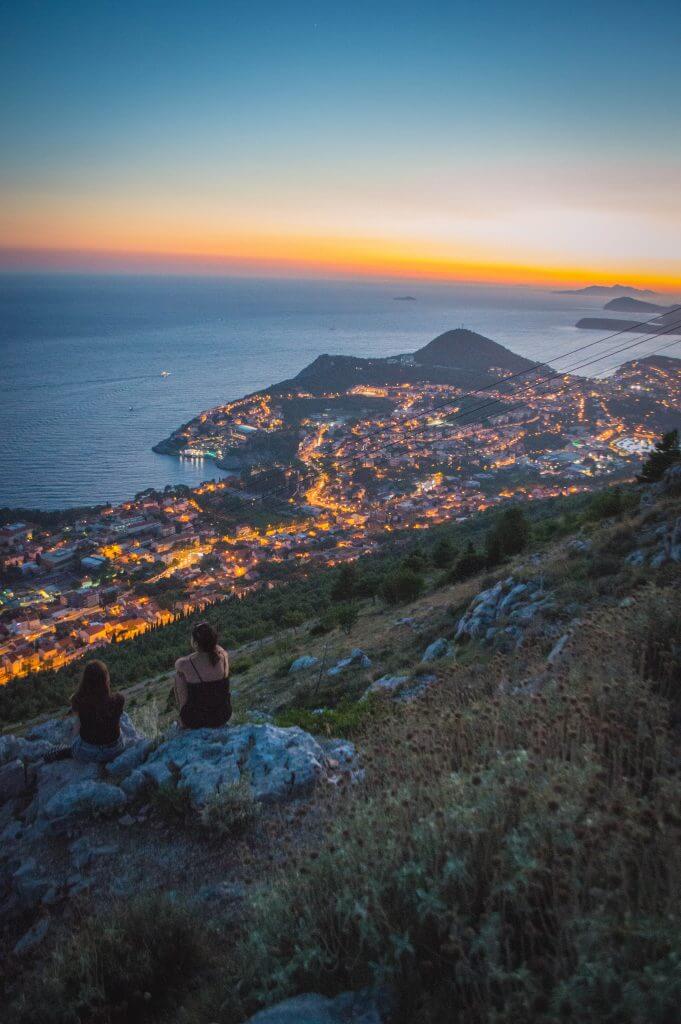 Kotor, Montenegro
Kotor is one of the most beautiful places to visit in the Balkans, and Spring is an ideal time to dodge the cruise ship crowds who frequent this busy port city in the summer months.
What's so special about Kotor?
One of the most beautiful Old Towns in Europe, incredible mountainous views, and yes, plenty (trust me when I say plenty) of cats roaming all around the streets… so much that "Cat-or" merch is a frequent guest star in every souvenir shop.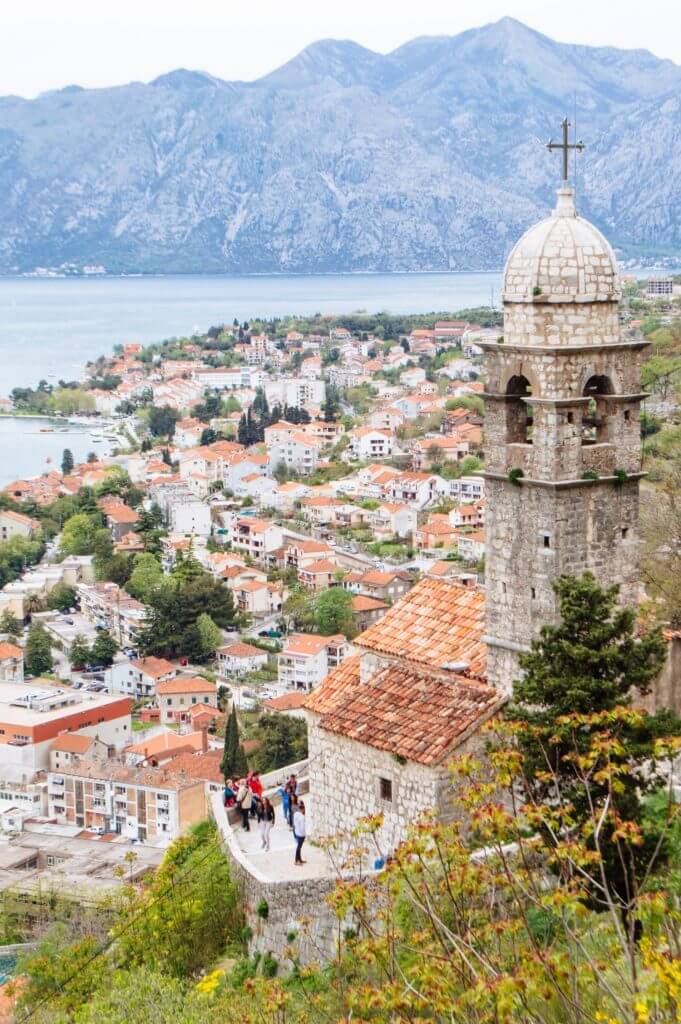 Sofia, Bulgaria
I've long considered Bulgaria to be one of the most underrated countries to visit in Europe, and its capital of Sofia is an amazing city to experience in Spring time.
Besides gorgeous monuments and sights to explore during the day and a buzzing (and unique!) nightlife filled with hidden bars and speakeasies to enjoy at night, one adorable tradition makes Sofia a top notch place to experience Spring in Europe…
Martenitsa! These are red and white ornaments made of yarn that many Bulgarians wear from March 1st until they see a stork, swallow or a the season's first blossoming tree, at which point they'll tie their Matentisa onto a tree.
This results in a sea of red and white decorations throughout the city, symbolic of the happy Spring to come.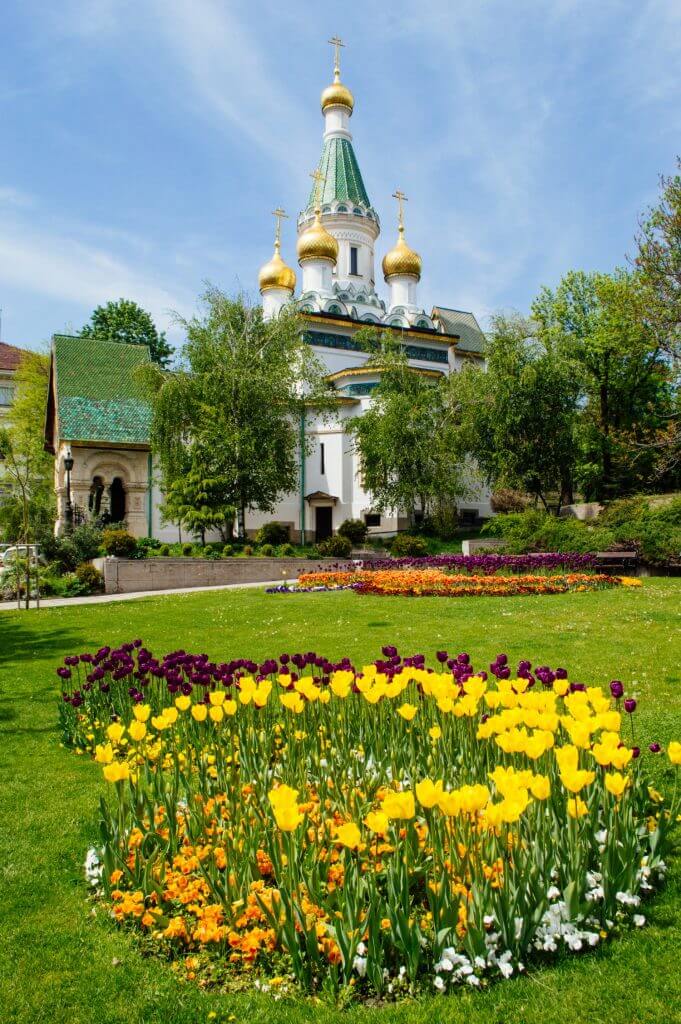 Mostar, Bosnia & Herzegovina
Mostar is one of my favourite places I've ever visited.
Its iconic bridge is reason enough to pay a visit, but take some time to stay a few nights and get to know the jaw dropping destinations nearby. You certainly won't regret it!
I'll be honest – Mostar is a worthwhile destination any time of year, but having visited myself in Spring time, I'm partial to the mild temperatures and crowd-free experience I got to enjoy.
NOTE: Mostar is a very popular day trip destination from Dubrovnik, which is why you can expect plenty of suffocating crowds in summer time.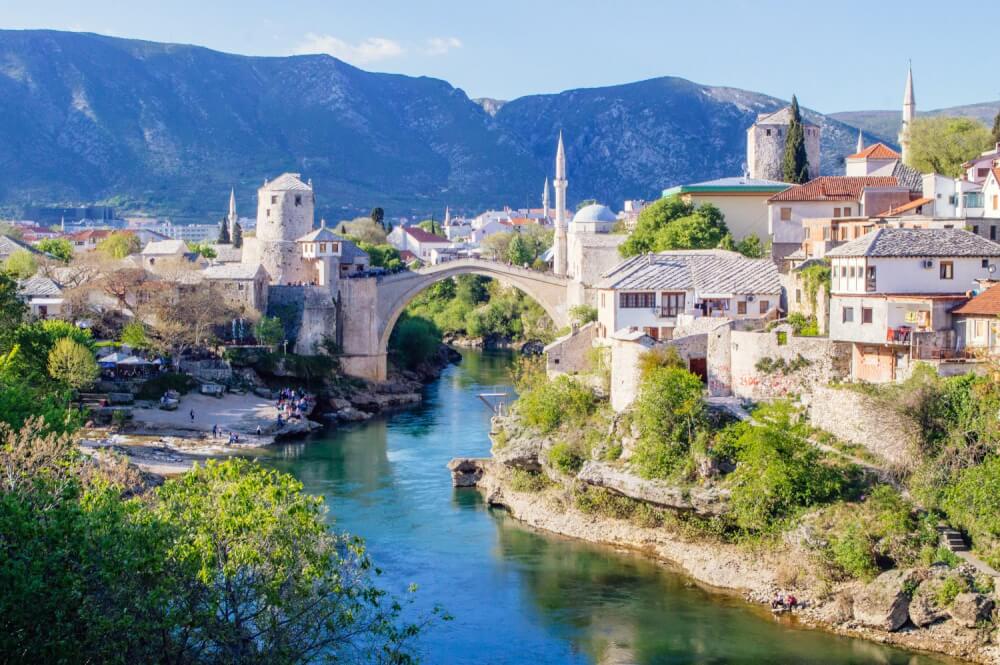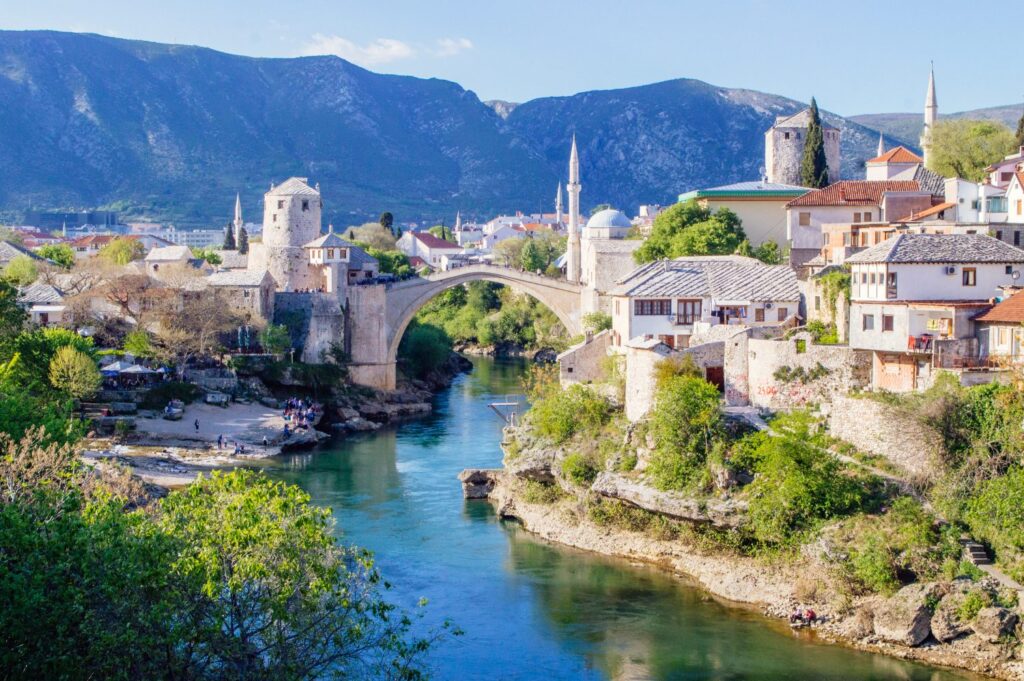 Prague, Czechia
A wonderful city in every season, Prague has glorious Christmas markets in the winter, plenty of epic beer gardens open in the summer, and gorgeous autumnal hues engulfing the city in the Fall.
There's plenty of fun things to do in Prague throughout the year, but one main benefit of visiting Prague as a Spring destination in Europe is the Prague Spring International Music Festival, the largest (and oldest!) classical music festival in the country.
Of course, Spring is also a wonderful time to enjoy the city before summer crowds hit – always a bonus.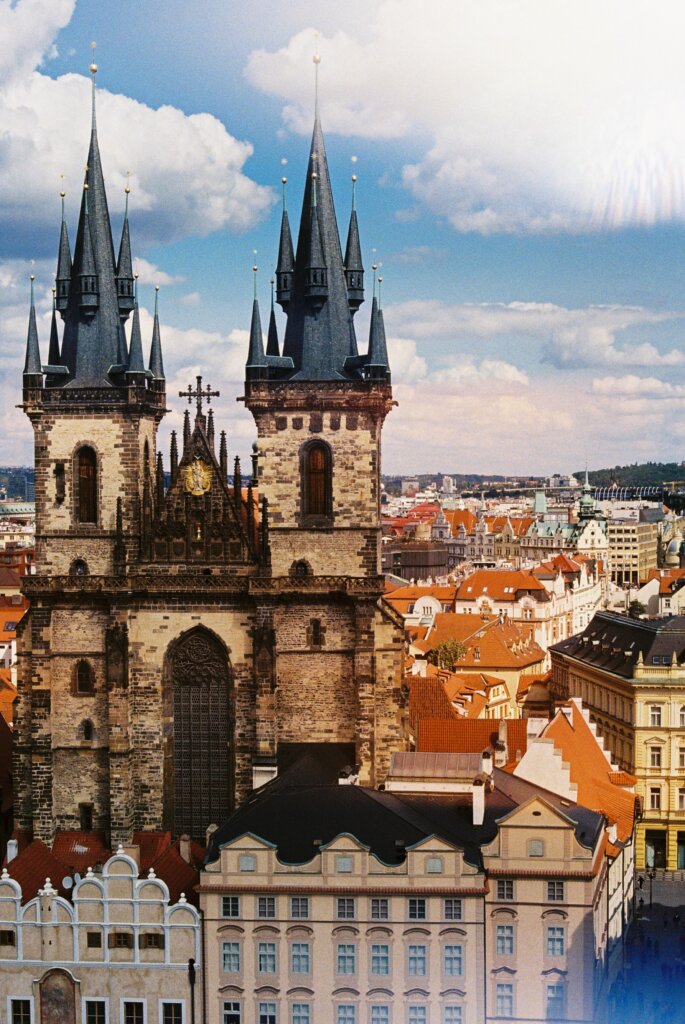 Dublin, Ireland
I'll warn you now – visiting Dublin in the Spring is really a dice roll weather-wise, but it has one ultra-tempting selling point that cannot be missed: some of the most wonderfully messy St Patrick's Day celebrations in the world.
St Patrick's Day in Dublin isn't just a day – it's an entire festival complete with parades and performances. Click here to learn more.
While this is one experience I still have to check off my bucket list, I did visit Dublin a few Aprils ago, and found it to be a wonderful time to be in the city. Did it unexpectedly pour and drench me to a level I previously never knew possible?
Indeed – but there was no shortage of lovely pubs and pints to warm me back up.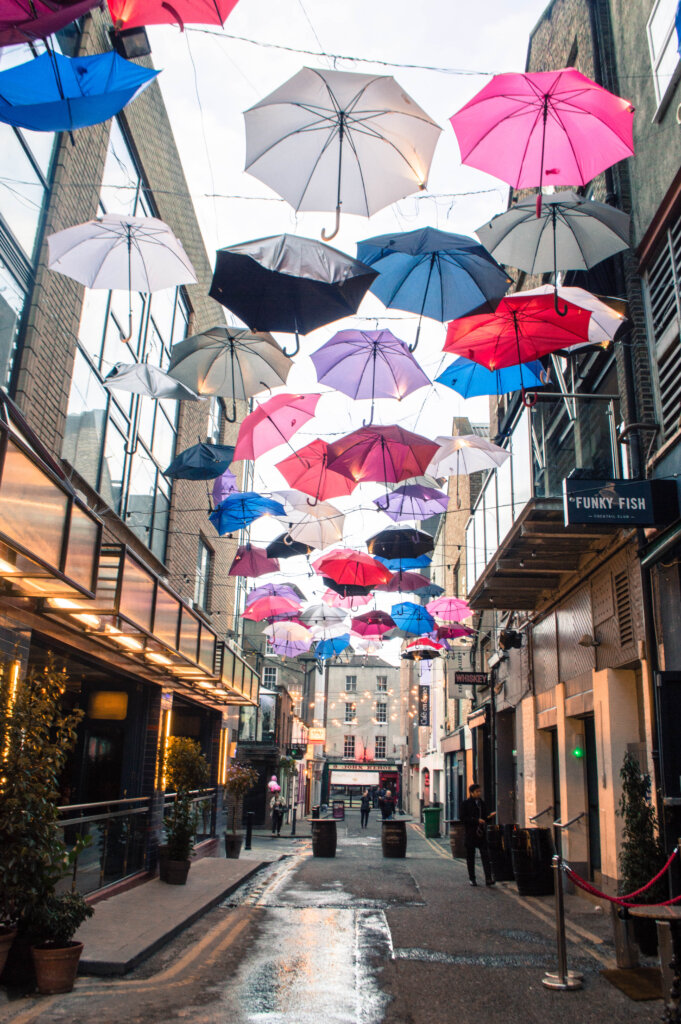 Malta
Malta is known by most as a sun & sea destination, but I'd argue it makes an absolutely incredible culture break, with fascinating UNESCO World Heritage sights all over the country, and ahh-worthy film sets like Popeye Village to explore as well.
Spring is a great time to visit Malta because the temperatures have yet to climb to their peak, and the summer crowds are still a distant and faraway consideration.
Sure, you might have to combat the fierce wind at times, but getting to enjoy the most touristy parts of the country as if they're all yours is more than worth it.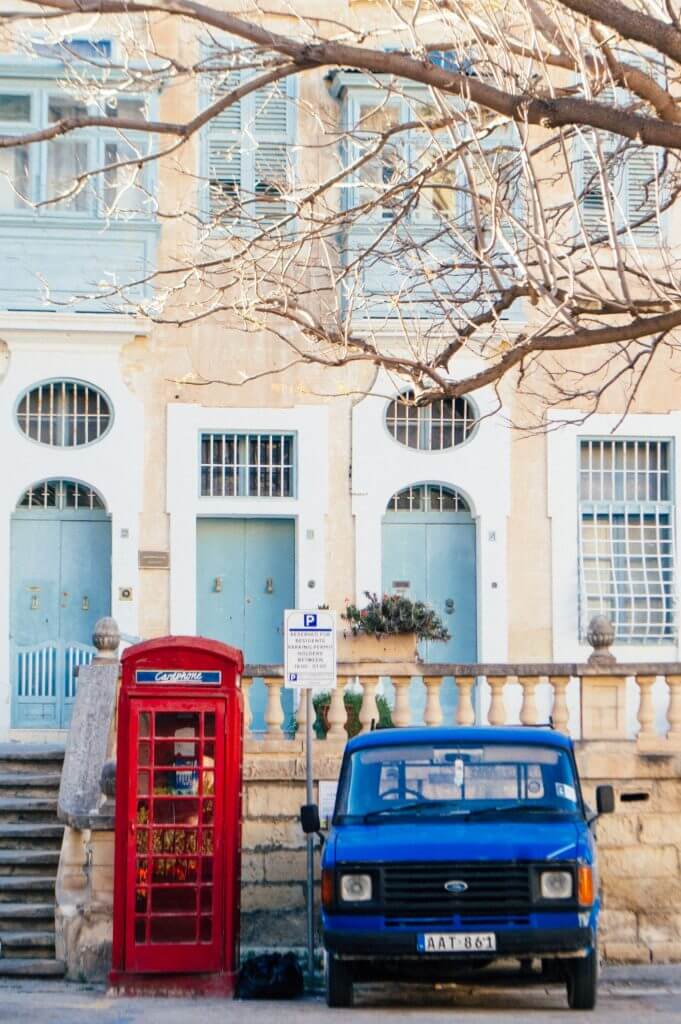 Iceland
Summer is often touted as one of the best times to visit Iceland thanks to its glorious "midnight sun", when the sun literally does not set for months.
While Iceland's perma-golden hour is tempting, I have one compelling reason to choose spring in Iceland vs summer: northern lights!
Early April was when I did my Iceland Ring Road trip and it was absolutely incredible.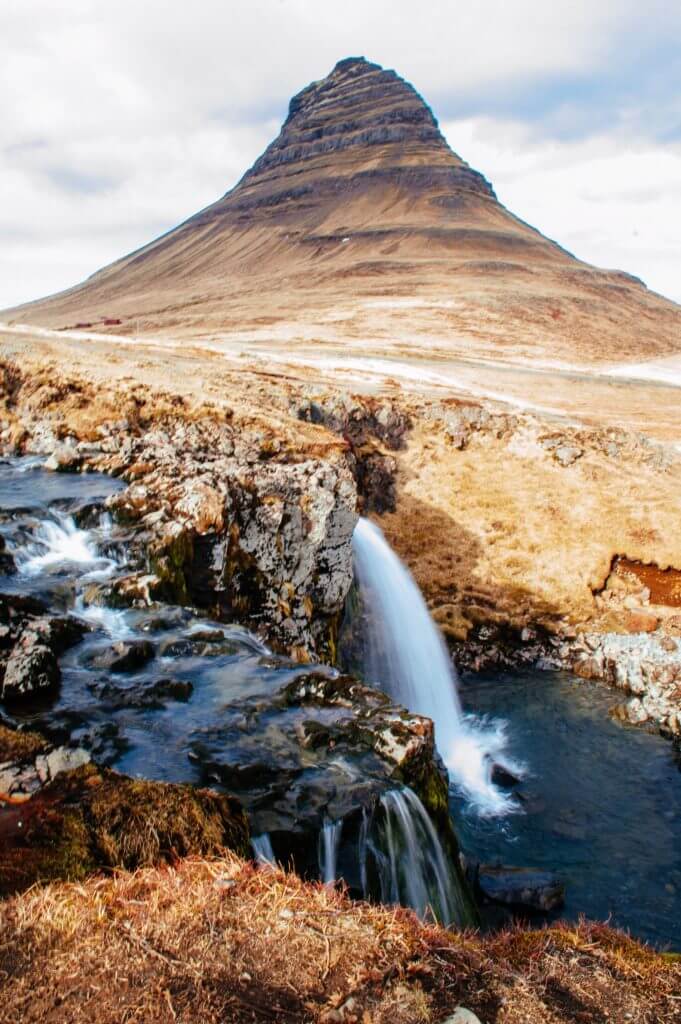 Did I miss any of your favourite European spring destinations?
Let me know in the comments! I hope you enjoyed this post, and that it inspired you to experience Spring in Europe for yourself someday.
---
Watch my most popular YouTube video this week:
---