*FYI - this post may contain affiliate links, which means we earn a commission at no extra cost to you if you purchase from them. Also, as an Amazon Associate I earn from qualifying purchases. Check out our Privacy Policy and Disclosure. for more info.
Three years ago, I fell in love with the Dolomites.
From behind a screen, naturally, as I did my rounds of wistful Pinterest scrolling, a head full of dreams and a mouth full of ice cream or donuts – likely both… This was before any of my real European travels, and I thought that pin would be it – another faraway dream about a faraway place that would never become reality.
Well the joke's on past-Christina, because I now live only a few hours' drive away… and just two weeks ago, I finally fulfilled that Pinterest dream.
We visited at precisely the right time, just as autumn colours engulfed the dramatic Italian landscape like flames, painting everything with the hues of golden hour. And so, this spontaneous road trip (planned literally the day before) turned out to be one of my favourite trips I've taken this year.
Here are some of the best photos I captured. Enjoy!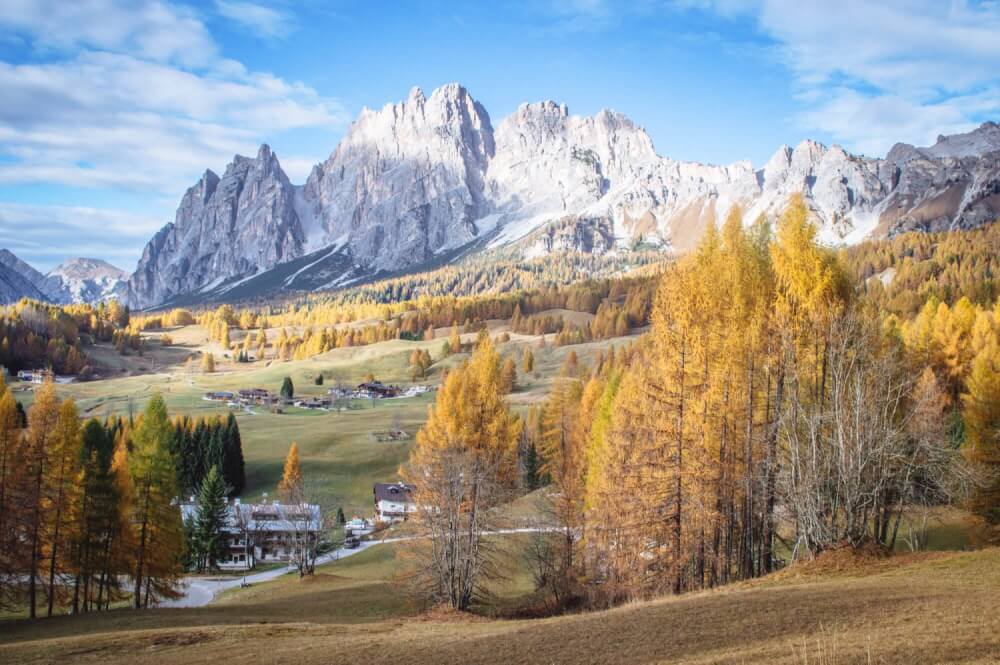 ---
The Dolomites are a stunning mountain range in Northeastern Italy, spanning across the provinces of South Tyrol, Belluno and Trentino. Road tripping through the Dolomites brought back a sense of childlike wonder and at times, disbelief. Here are some of the incredible sights we packed into a short weekend:
Tre Cime di Lavaredo Hike
I need to start from photos taken during my Tre Cime di Lavredo hike. Hiking around these three iconic peaks (some would say the Dolomites' most well known) was by far one of the most stunning hikes I've ever done in my entire life. Dramatic, jagged mountains, alien-like landscapes and an incredible sunset to boot. Mother Nature showed off with this one, let me tell you.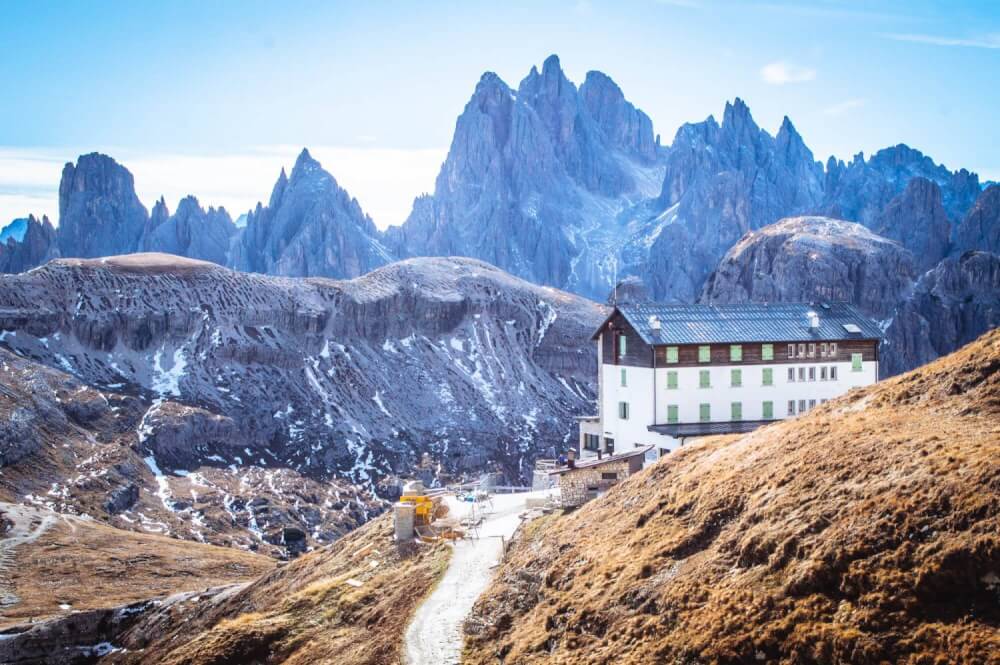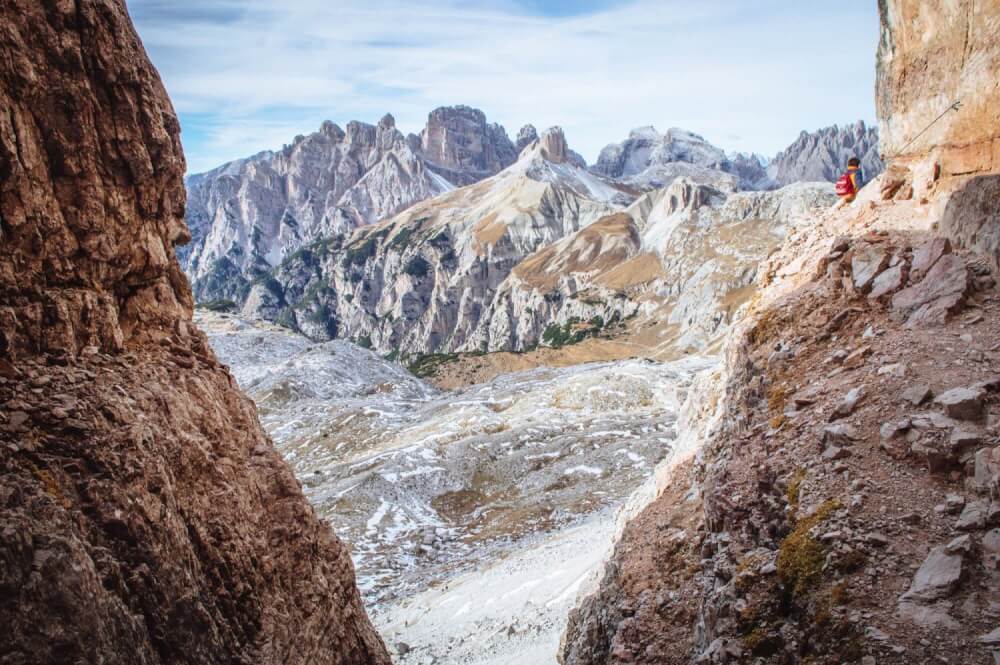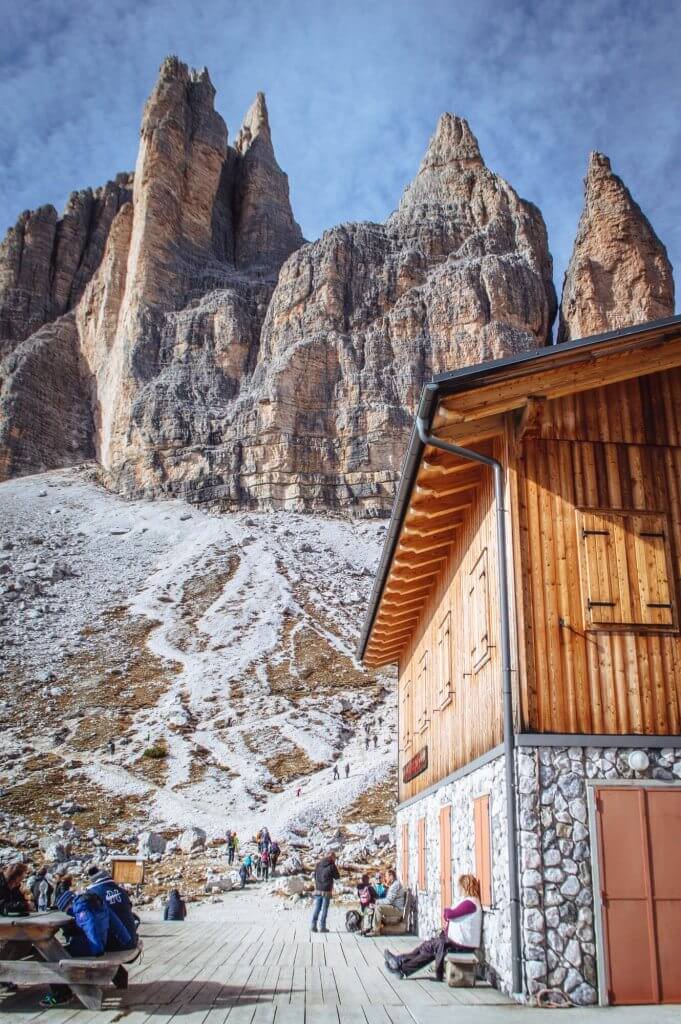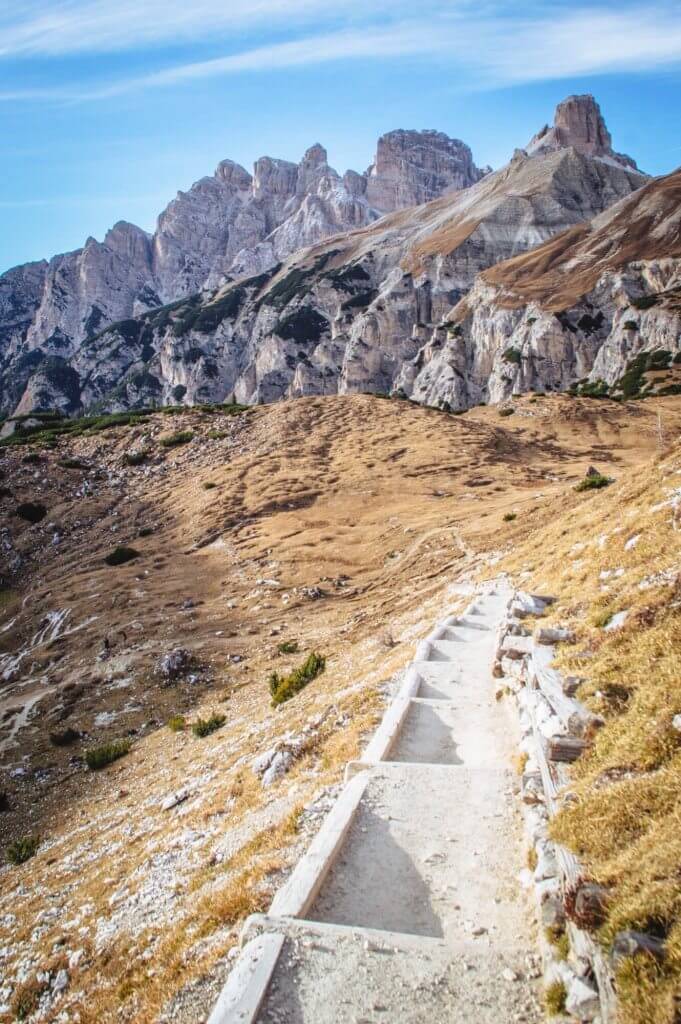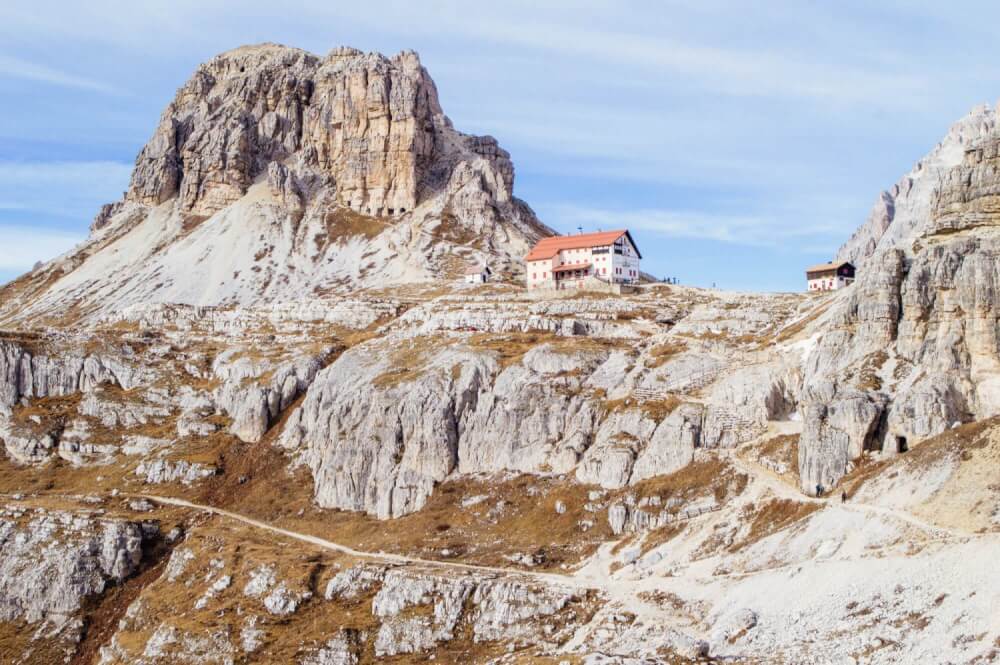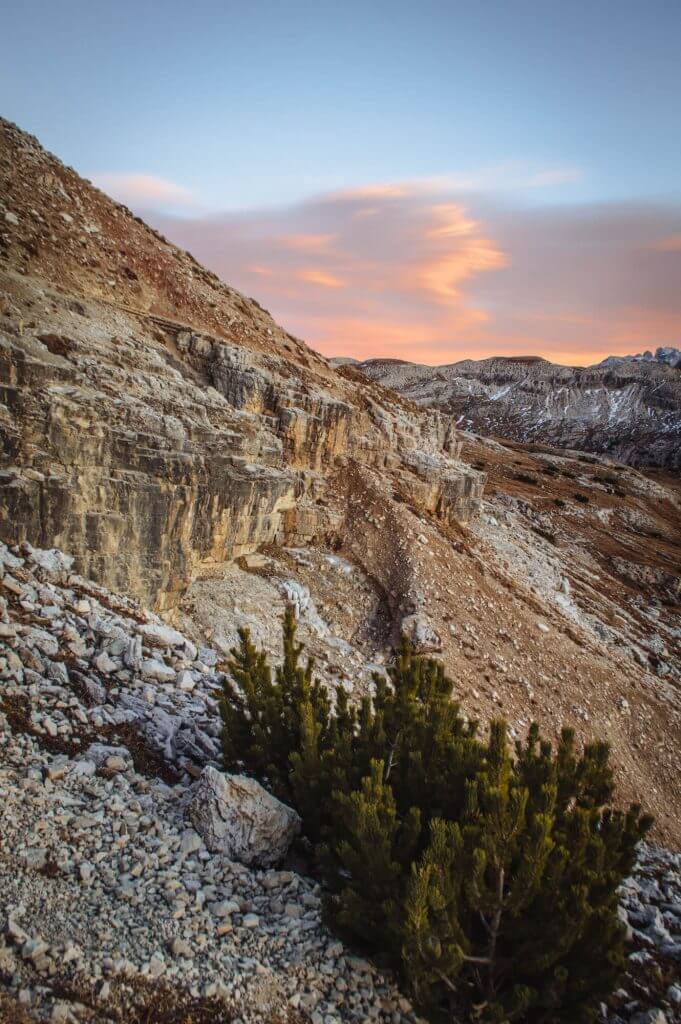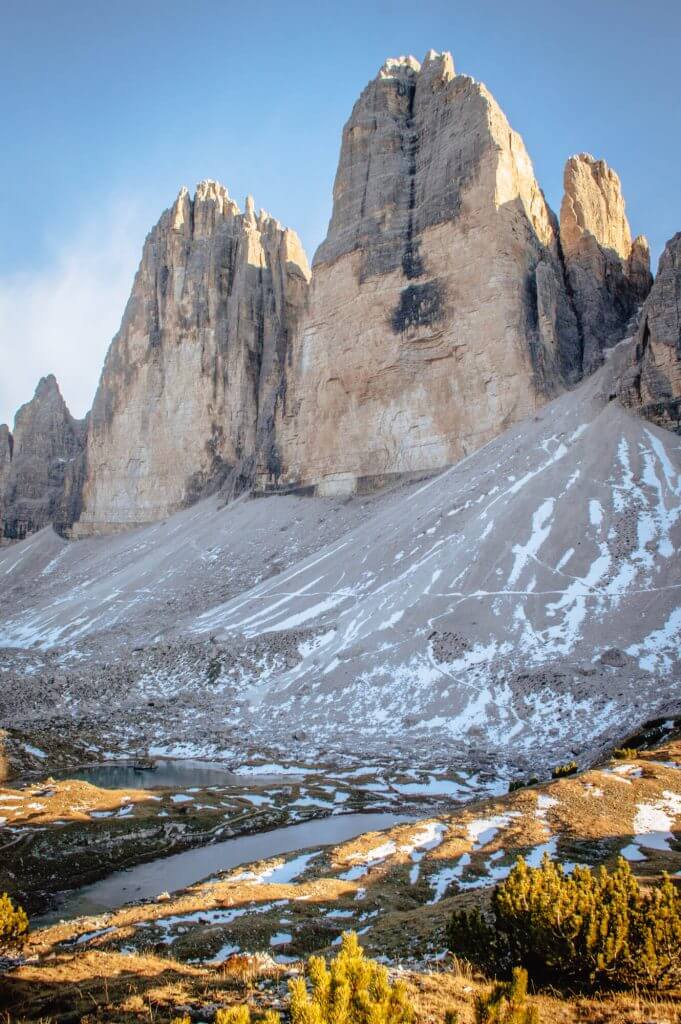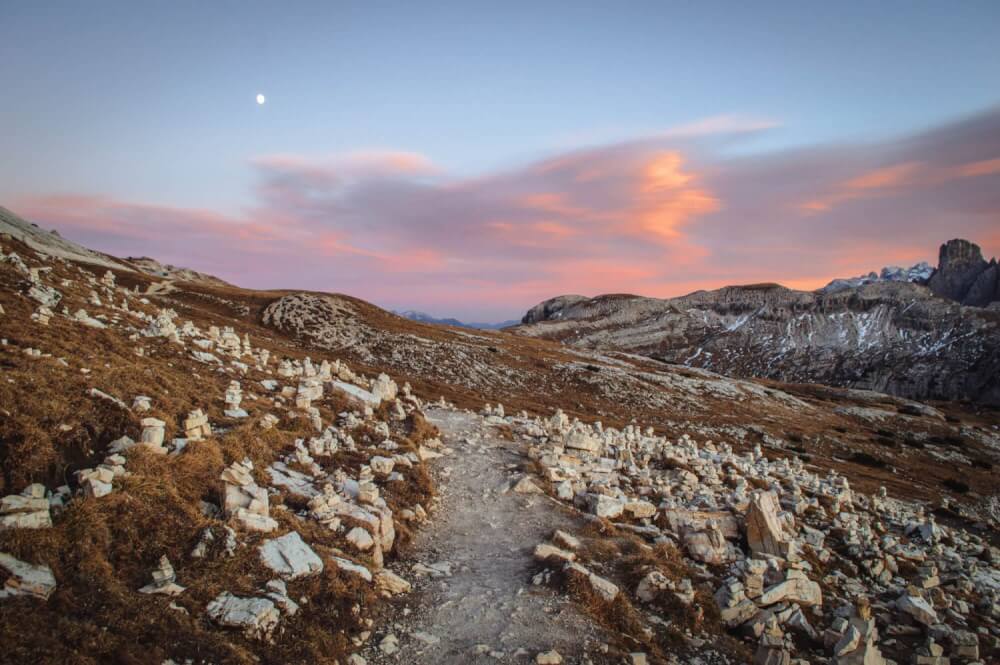 ---
---
Lago di Braies (also known as Pragser Wildsee)
Next up: Lago di Braies, known in German as Pragser Wildsee. Honestly, seeing it in real life made me giddier than a sugar-high preteen. Those of you who have seen photos will know that this lake is normally a bright turquoisey blue, but we visited just as the sun had dipped behind the mountains, so the water looked a touch more ominous.
… But as hipster as it sounds, I almost preferred it this way – I got some unique photos that don't look exactly like the rest 😉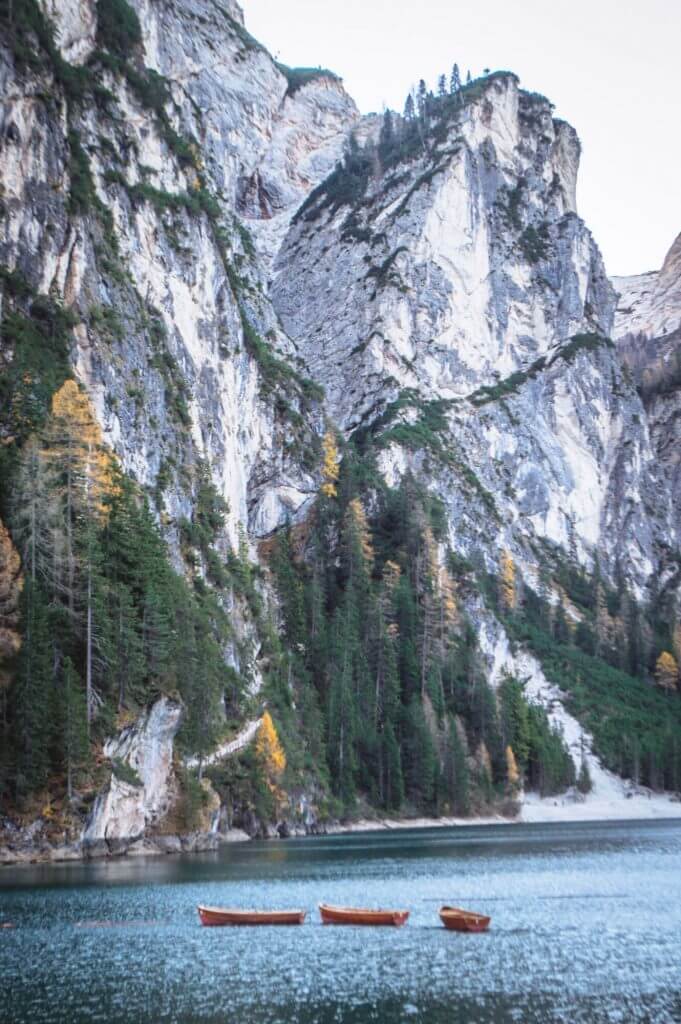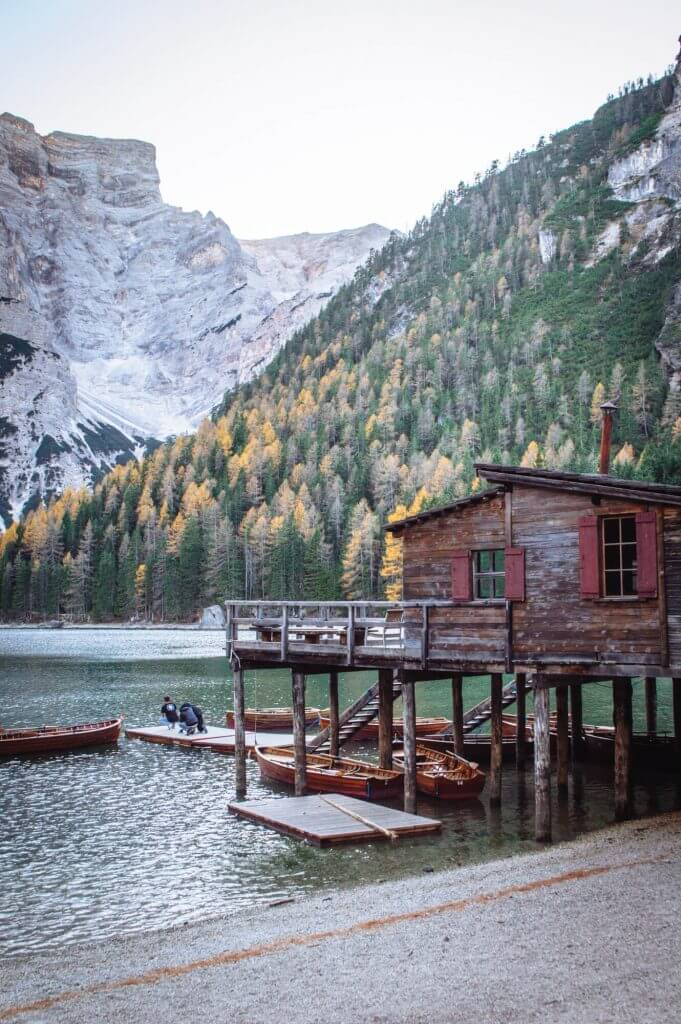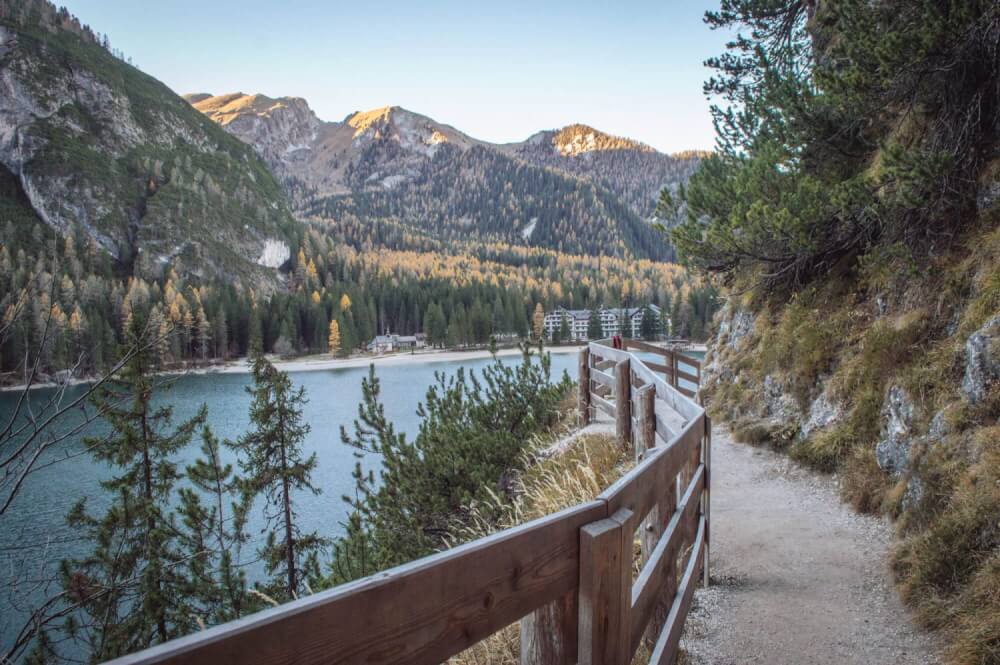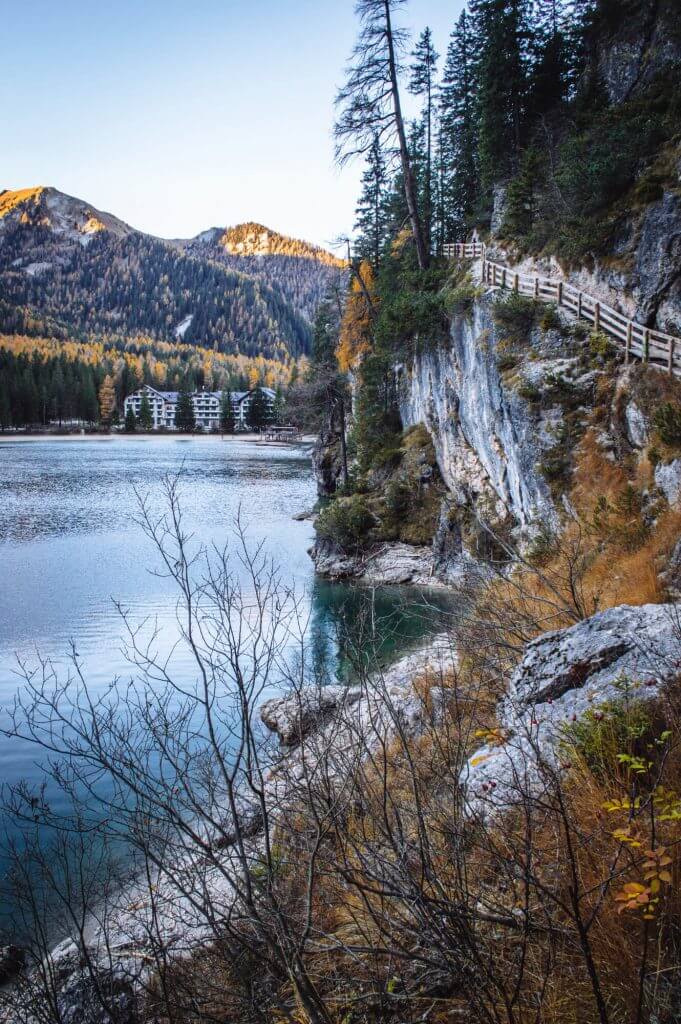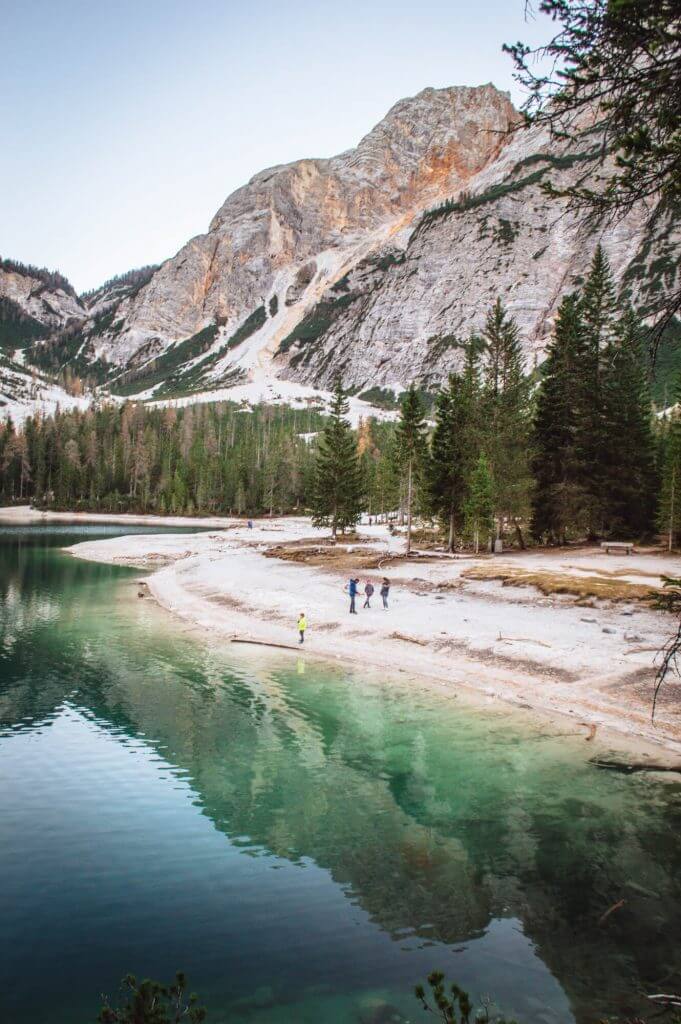 ---
---
Lake Misurina
En route to the Tre Cime di Lavaredo hike, you drive past the stunning Lake Misurina. A loop around the lake won't take you more than an hour… unless you stop incessantly for photos in which case, bring a tent 😉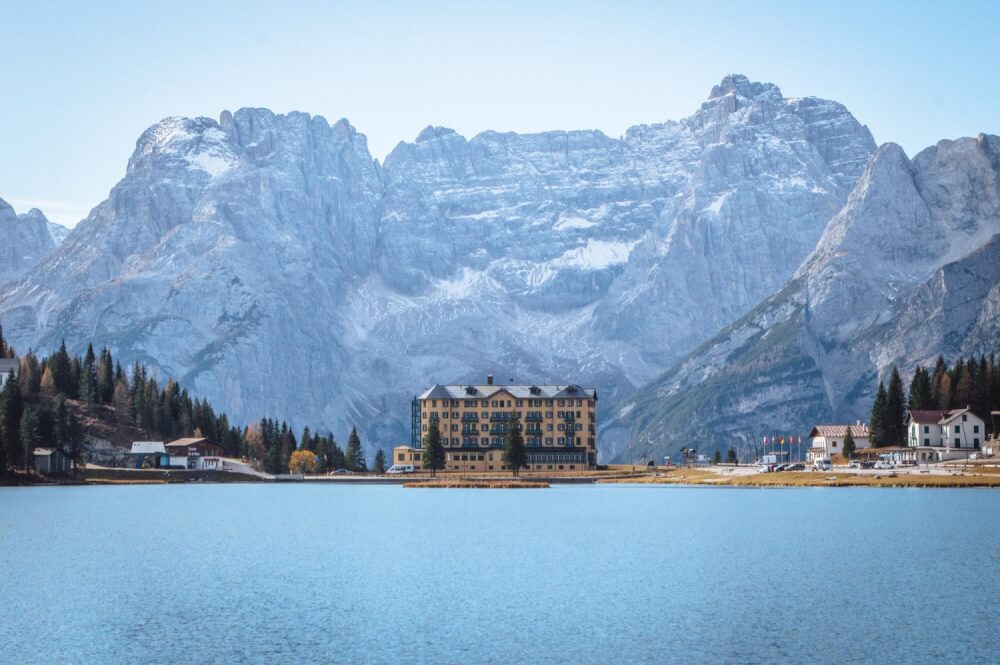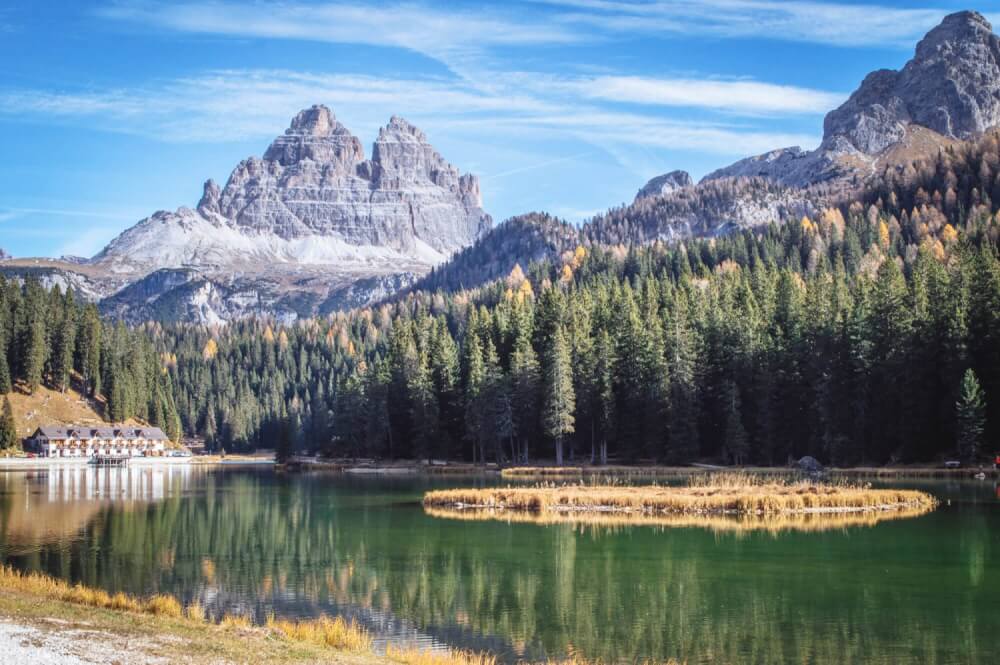 I even got to bust out my drone…
---
---
The most scenic driving routes…. ever
And last but not least, we need to talk about how ridiculously gorgeous the driving routes are. It could have been the spontaneity, the autumn colours or the twenty million Red Bulls, but I couldn't help but constantly think: this might just be the most scenic road trip I've ever done. With every twisting turns, sweeping mountains and adorable small town, I yelped and squealed like a fangirl, even forcing my boyfriend to pull over on occasion. What can I say? Woooorth t.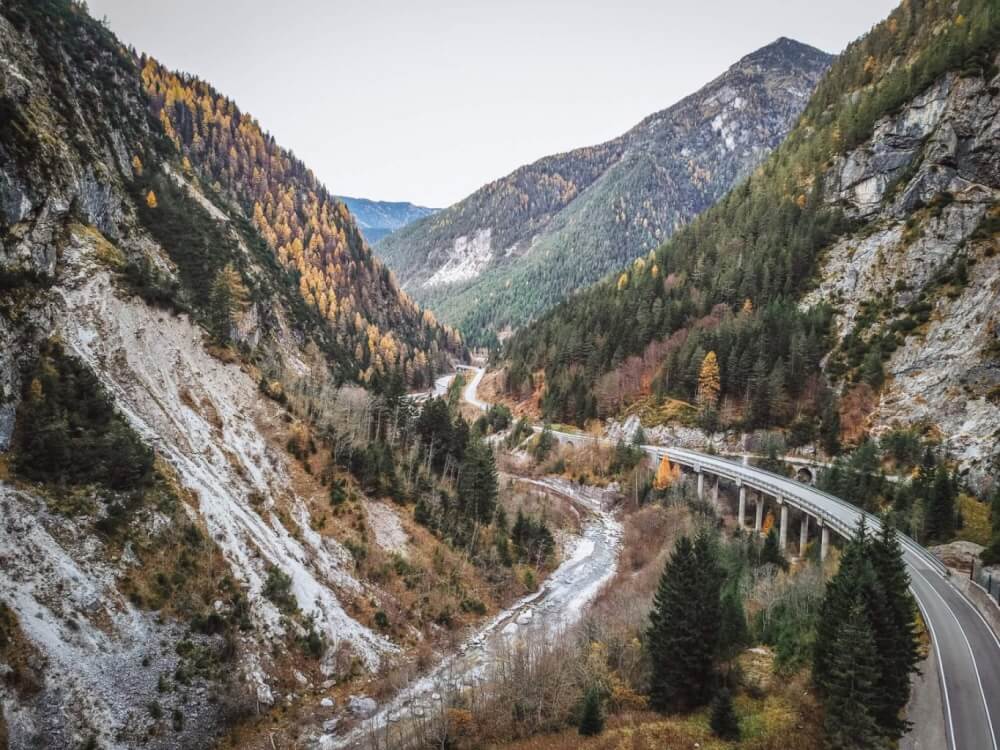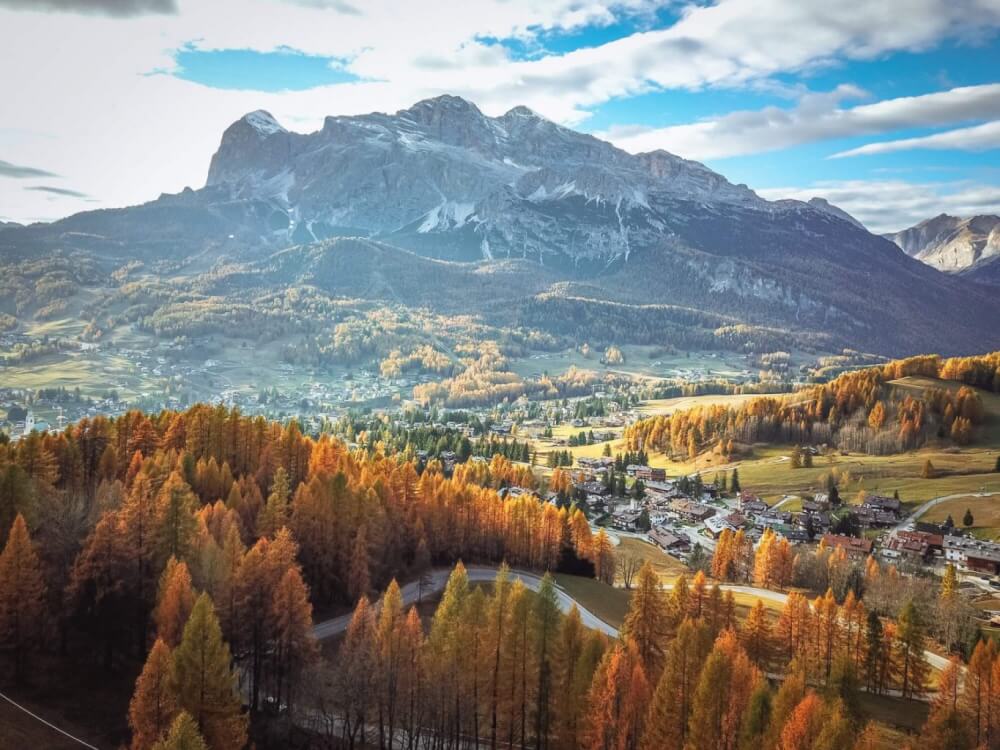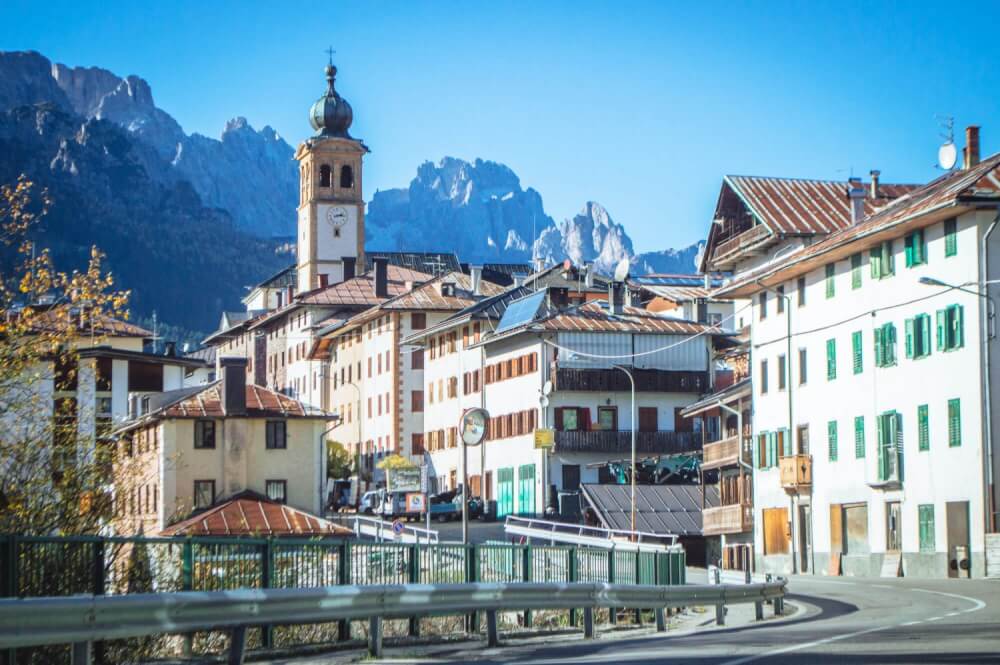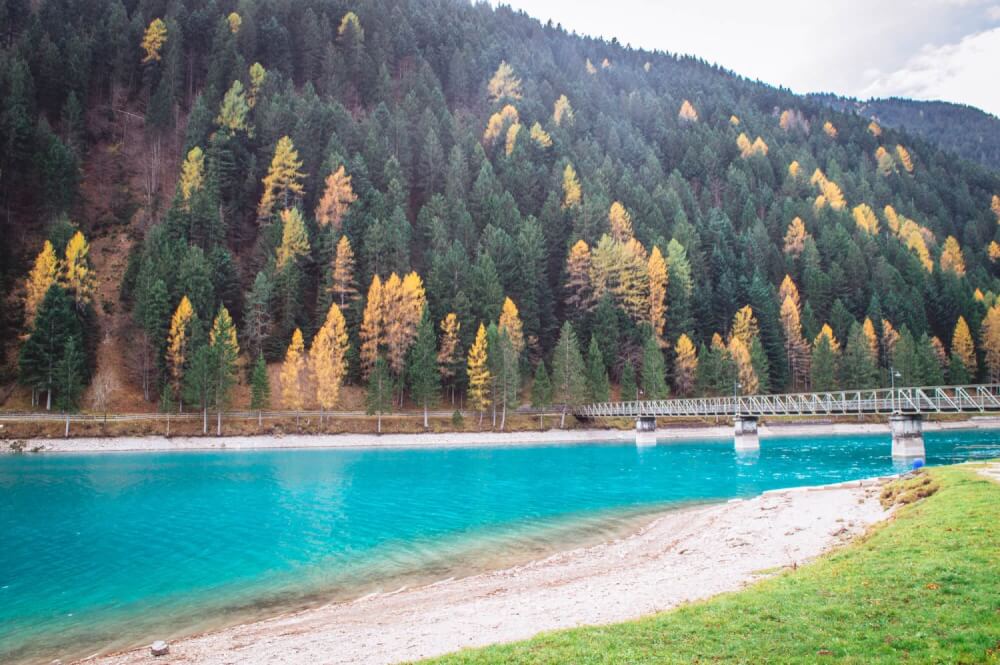 So thank you dear Dolomites, for being even prettier than Pinterest in real life.
Have you ever been to the Dolomites? Or fancy a trip there now? Let me know in the comments!