*FYI - this post may contain affiliate links, which means we earn a commission at no extra cost to you if you purchase from them. Also, as an Amazon Associate I earn from qualifying purchases. Check out our Privacy Policy and Disclosure. for more info.
I think in all my travels, few cities have garnered as much universal praise as the humble little city of Bath.
In fact, leading up to my recent England trip, conversations with friends began to resemble infomercials for the city. One friend of mine confessed that she still dreams about her visit which happened over 2 years ago, while another confidently assured me that Bath was, in fact, the best city in all of England.
Frankly, it seemed a little too good to be true. How could a city ever live up to such adoration? With a packed itinerary for my 10 day jaunt around England, we only had two days to discover whether these glowing reviews were for real. Aaaand…
I loved it. I absolutely loved it.
Bath, as others did predict, quickly became my favourite city in England. I was thoroughly but pleasantly surprised to discover that the high expectations did nothing to spoil my experience. (Had you nervous there for a second though, didn't I?)
Here's what we did in our action-packed two days… Take it as some inspiration to visit (or as the building blocks of your own itinerary!).
Save this post on Pinterest for later:
Cozy up with some snacks and tea
In the past few months, I think I've begun to master the art of slower travel. Whereas bouncing-backpacker-me would have once jumped from sight to sight, skimping on little luxuries in my epic quest to 'see it all', today I'm more inclined to slow down and enjoy a place, usually through savouring some delicious food and drink.
This is why I'd recommend for you to start your trip off as we did, with a laid back morning snack at one of Bath's best-known institutions – Sally Lunn's. Housed in one of the oldest buildings in the city, this quaint tea house is packed with people eager to get their paws on the delectable house specialty, the Sally Lunn bun.
Ever the purist, I went for the "World Famous Sally Lunn Cream Tea", which features a toasted bun half smeared indulgently with butter and strawberry jam. One bite in and I couldn't get over the bun's unique texture that was light and crispy yet cloud-like on the inside.
If it were possible to fashion pillows out of these buns, I would order 100 in a heartbeat. Along with a pot of Sally Lunn Blend Tea, this was the perfect pre-sightseeing snack, just filling enough and a wonderful way to appease my sweet tooth (though they have savoury options as well!)
Now, it's a busy place, but resist the temptation to just grab some buns to go. The real treat is sitting at one of the small wooden tables, huddled over your glorious bounty of fresh baked goods and piping hot tea. Take my word for it!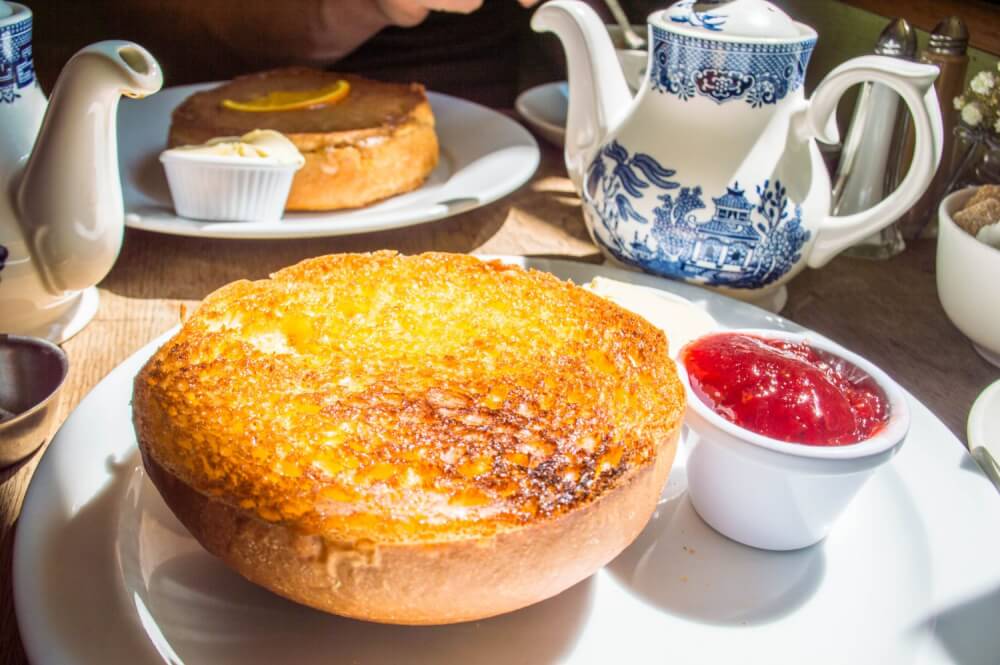 Downstairs, there's also a free museum that you can check out, explaining some history behind both the building and its buns. It's a little kitschy and small, but it's worth a quick look nonetheless. This space is also the gift shop, where yes, of course, you can buy some boxed buns for all your jealous friends.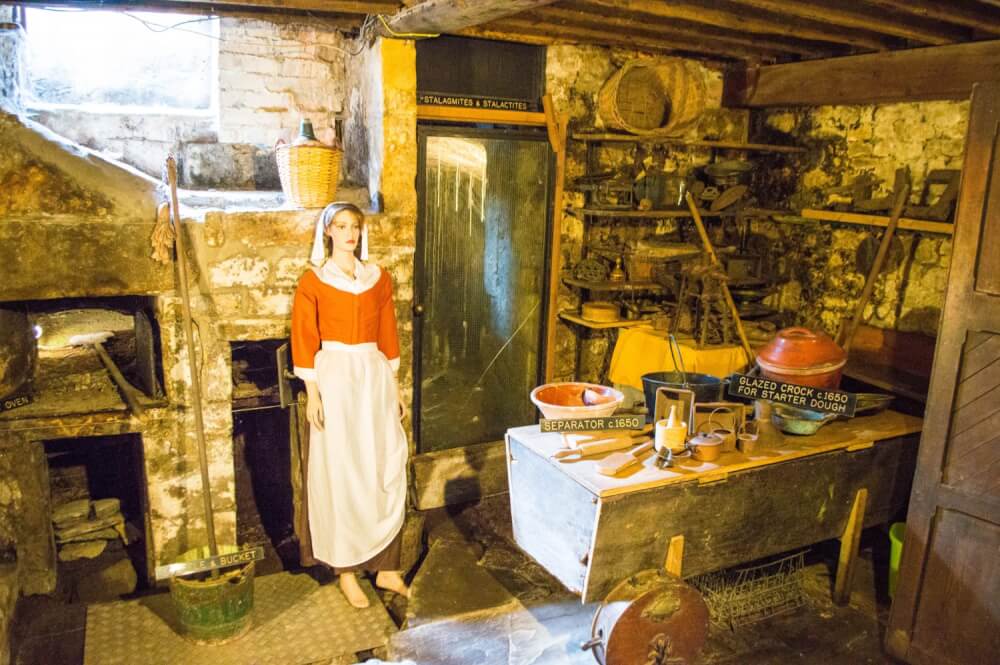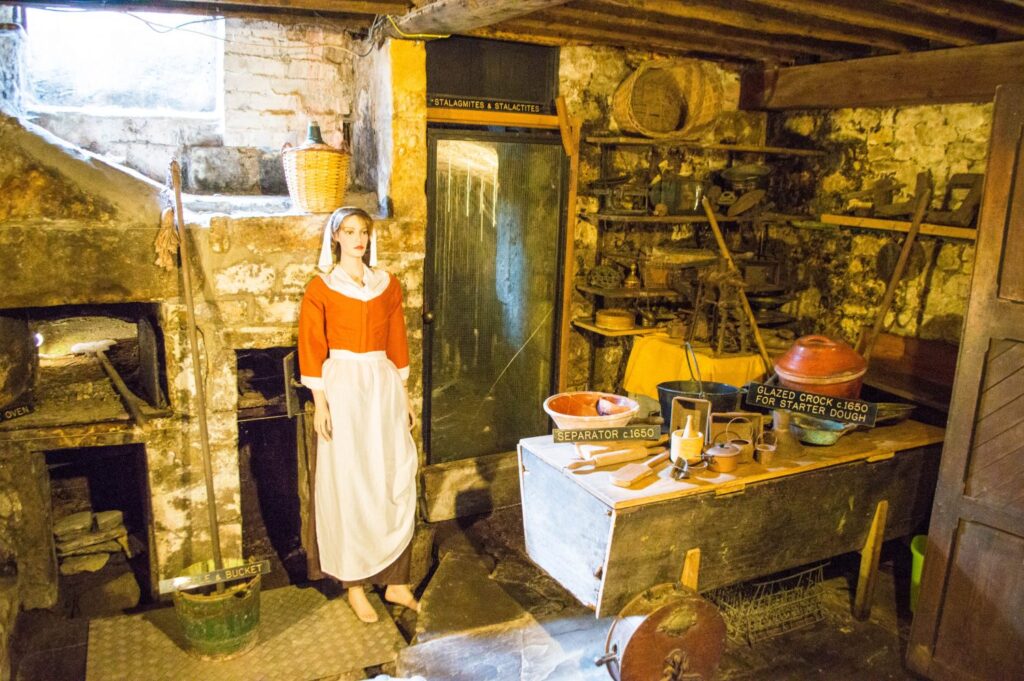 Take in the city's main attractions
Inevitably, as a visitor, you're gonna need to tourist around a little bit. Having been duped and underwhelmed by 'touristy must-sees' in the past (shoutout to Prague's astronomical clock), I'm happy to note that I thoroughly enjoyed the touristic side of Bath, even if it meant fighting hordes of school trippers and selfie stickers to see them.
Bath is small, so sightseeing is quite the breeze. In fact, two of the city's most popular attractions – the Roman Baths and the Bath Abbey are close neighbors, which makes your job pretty easy. That said, arrive early (or shortly before closing times) to avoid crowds. As we learned, there's tons of them.
We started off our sightseeing tour with a simple walk through the city centre. Bath is visually one of the prettiest cities I've been to in England, with lovely honey-washed Georgian architecture hugging pristine roads everywhere you go.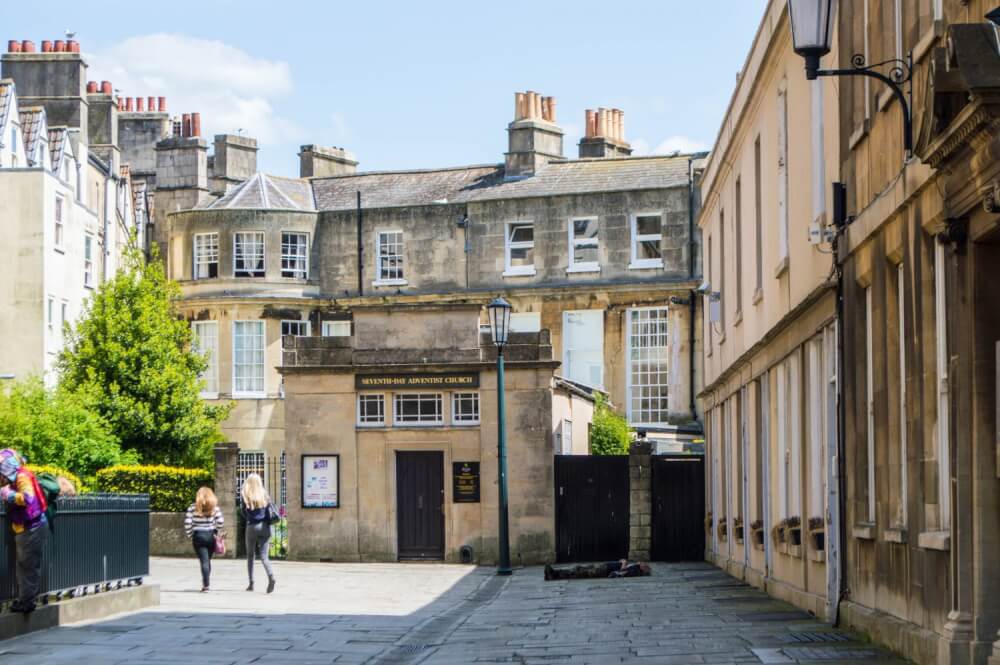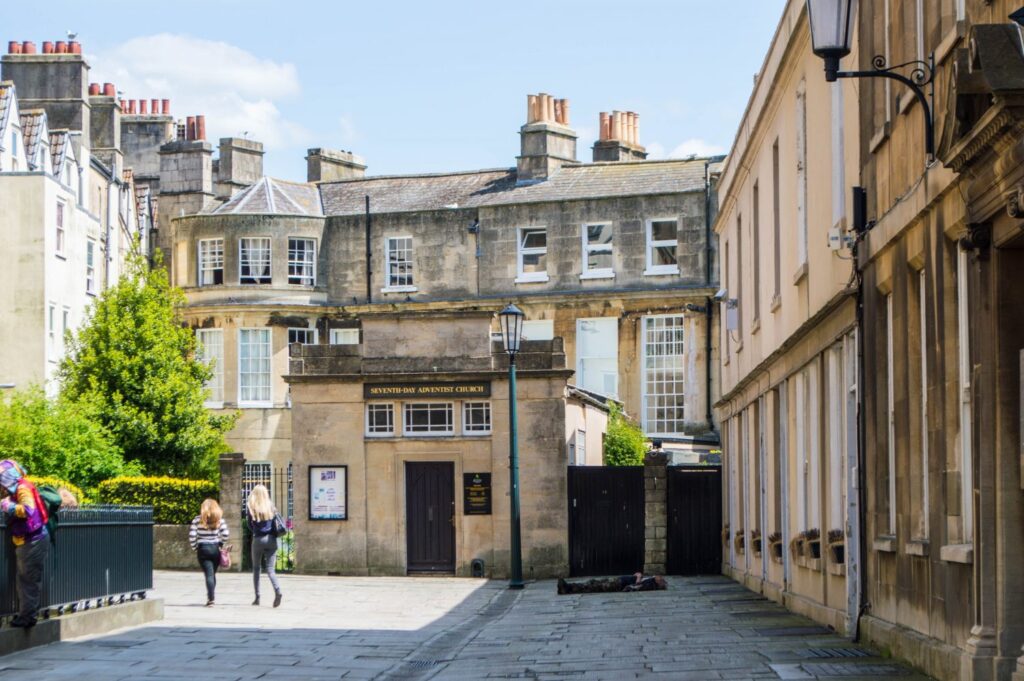 We sauntered through town oohing and ahhing until we reached our first stop, the Bath Abbey, a massive medieval church where gorgeous stained glass windows line towering walls filled with unique memorial stones and sculptures.
It's a pretty spectacular sight, one wonderfully accentuated by the angelic choir harmonies that filled our ears as we stepped in… This turned out to not be a recording or religious moment in fact, but rather just a very well-timed concert.
With admission by donation, it's silly for you to not step in and at least take a look. The incredible details on the ceiling are, on their own, reason enough to visit (in my opinion). All in all, this Abbey really is spectacular, and, if you're so inclined, they also offer tours (even private ones for you romantics!)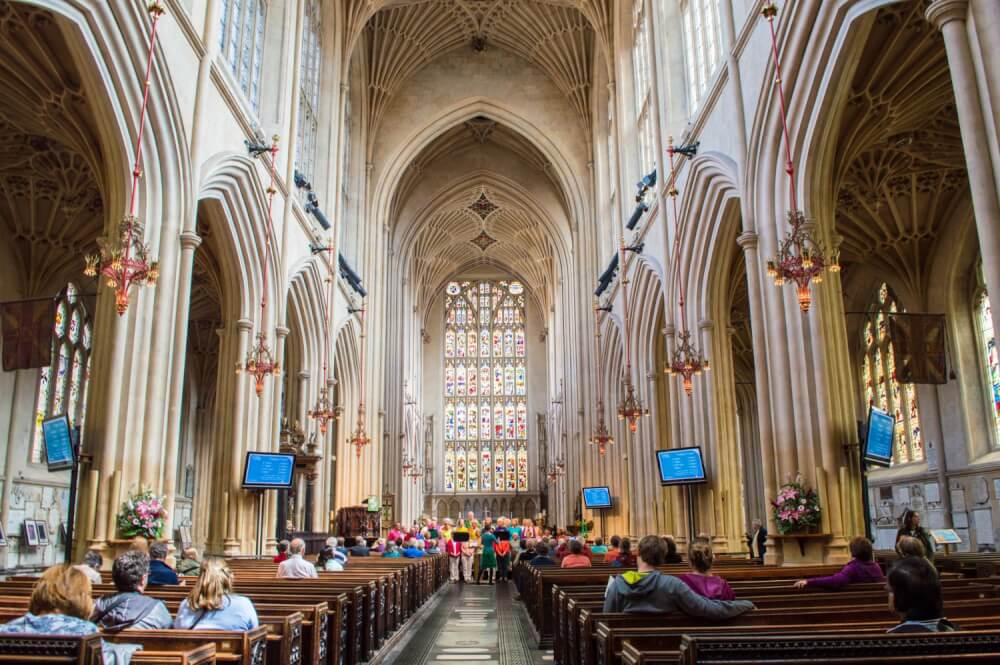 The next must-see for me is no doubt the Roman Baths. Historically, these baths (and the mineral-rich hot springs upon which they're built) have played a critical role in the city's history and development.
Walking through here was almost like a time warp, with the bright green waters of the baths perfectly reflecting the picturesque Roman facades honed over centuries of development.
Back then, this water was revered as a cure for all sorts of ailments, a hypothesis you can test in the complex's Pump Room, where those with strong stomachs are welcome to try a free cup of the hot spring water.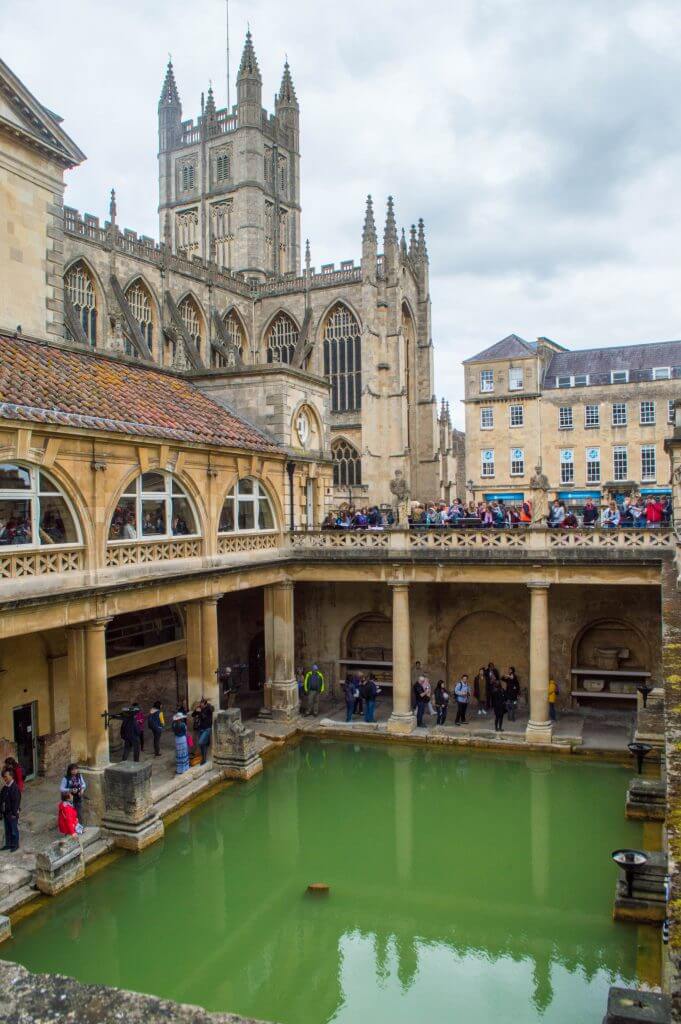 Now, be warned – at over £15 per ticket, admission to the baths isn't cheap. But, it does come with an audio guide offering plenty of interesting information, and a multimedia museum that gives you digestible insight into the baths' history. Despite its price tag, still a must-do by my books.
Lastly, it's important of course to mention the all-too-picturesque Georgian crescents of Bath, which are, in many tourists' eyes, the most quintessentially 'Bath' sight there is to see. The most famous of these two are the Royal Crescent (which you likely recognize from many period productions like Bridgerton), and the Circus (once home to Nicholas Cage!).
With stacks of terraced houses stretched across photogenic curves, yes these are exceptionally pretty spots to snap photos. That said, for an extra special experience, I suggest grabbing some picnic food to enjoy while sprawled out on the grassy areas facing these prime slabs of real estate. A pretty picturesque spot for lunch, don't you think?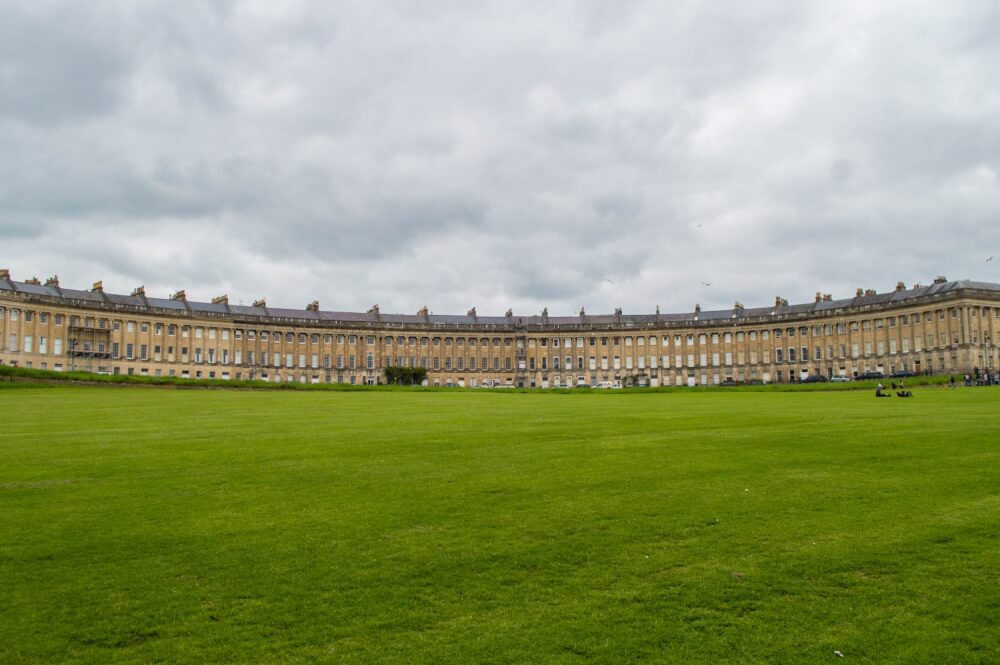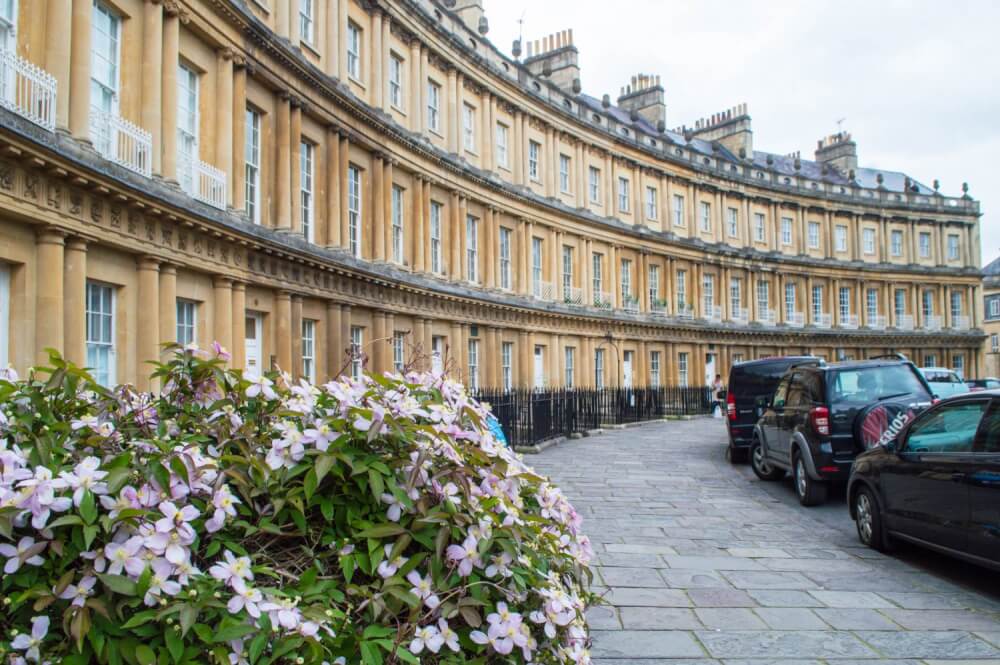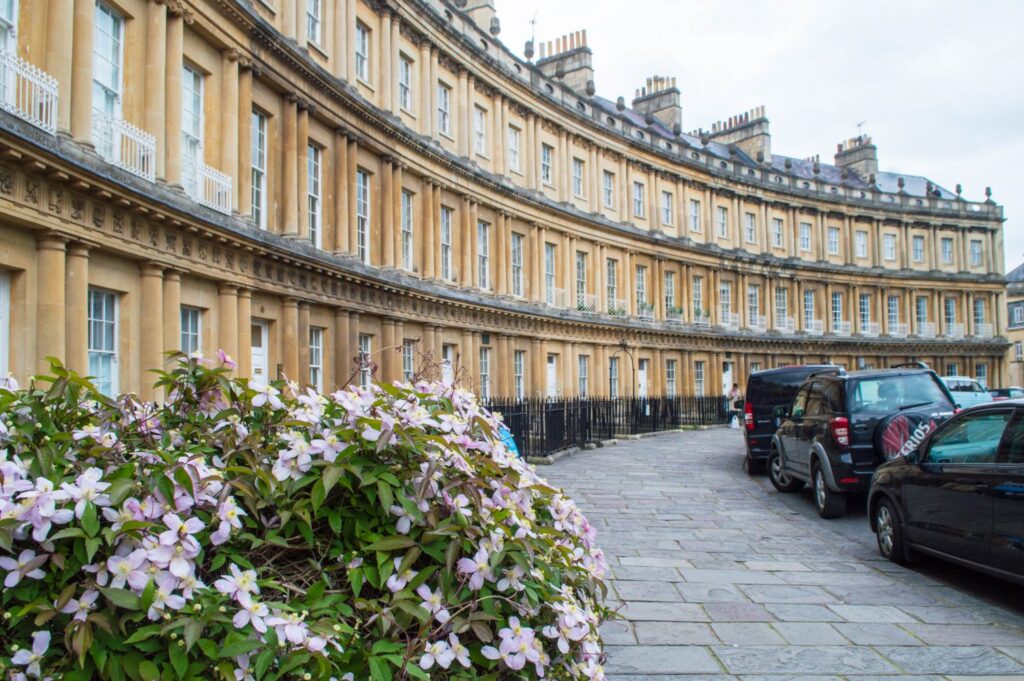 Relax and take a nature break
Sightseeing can be exhausting work, so I often like to mix my time exploring a city between main attractions and quiet little spots to relax and enjoy the spoils of Mother Nature. If you're like me, then you'll be happy to hear that Bath has some pretty impressive green space under its belt.
During our trip, we stopped off at the Prior Park Landscape Garden, with its cool Palladian Bridge (which, fun fact, is one of only four remaining in the world) and also the city's Botanical Gardens in Royal Victoria Park.
There are plenty of parks scattered around the city as well as in the surrounding areas, which means nature lovers can rest easy knowing there's ample spots to unwind.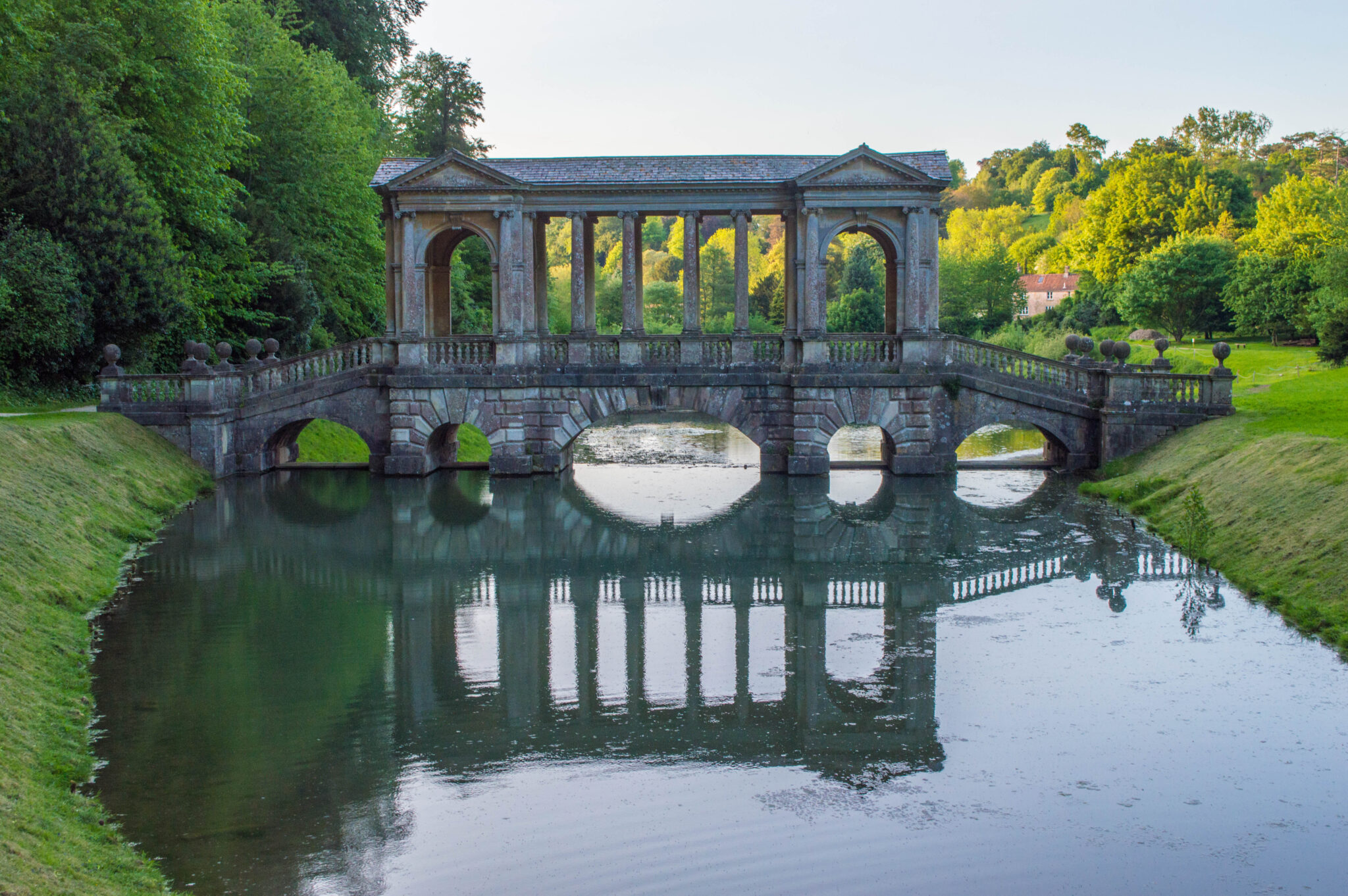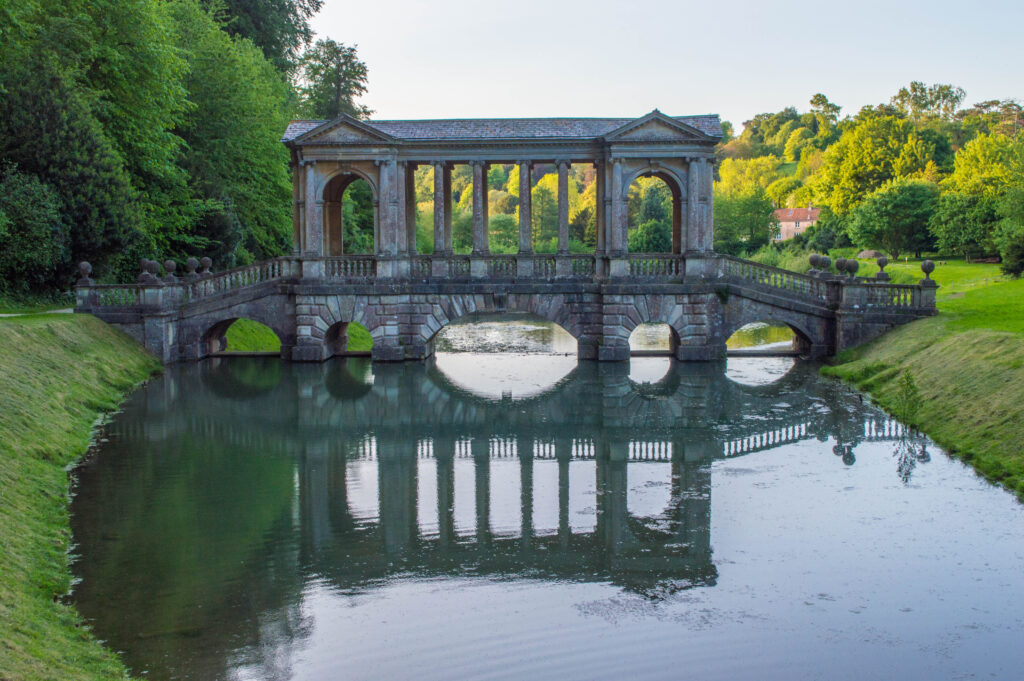 Do as the Romans do and relax at the spa
I don't know about you, but these days, lacking the stamina of my younger self, I can easily get worn out by just a few stops of sightseeing. Luckily, Bath is not just a pretty parade of photo opps, it's an inviting oasis that's best experienced with a side of R&R.
Just as the Romans did way back when, visitors to Bath today have the opportunity to simmer in the city's mineral-rich waters, floating away their cares and worries. Splashing around the Roman Baths is a great way to get you kicked out and screamed at, so avoid that big no no and head over to the best relaxy-pad in town: the Thermae Bath Spa, located only minutes away from its historic counterpart.
I could have spent the entire day here, floating around on my foam noodle, circling endlessly on the Minerva Bath's lazy river. The complex is quite large, composed of steam rooms, massage areas, a restaurant and of course, thermal baths, the crown jewel of which is the open-air rooftop pool, which has great views over the city.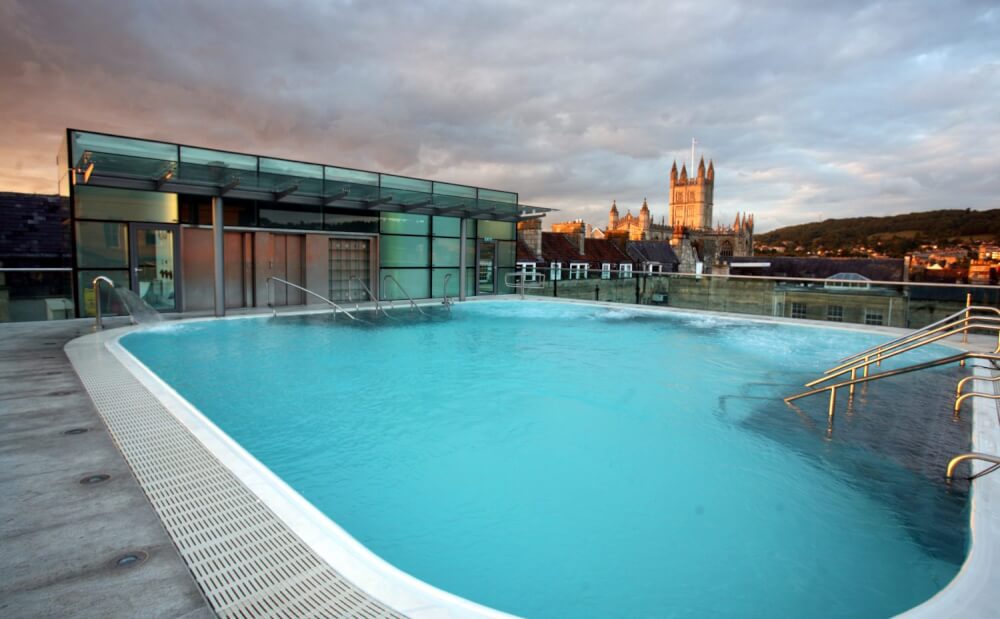 Pro tip: stay a bit longer for a delicious meal at the in-house restaurant. Truthfully, we had intended to only stop for a quick drink, but after a few hours of indulgent pampering, our self control quickly crumbled and we soon found ourselves with a table full of delectable grub. Plus did I mention you do all this while rocking a fluffy white bathrobe? It doesn't get much better than that.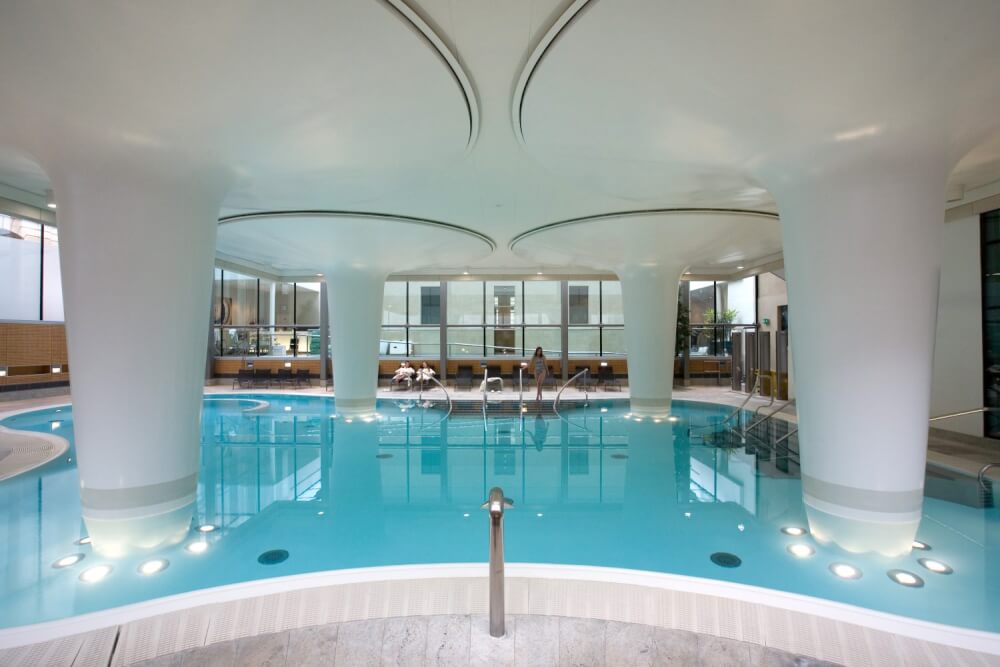 Catch a world-class sunset
Ah and last but not least, I feel like nothing quite completes the day like a beautiful sunset… and Bath has the perfect place to catch one – Alexandra Park.
This peaceful park is perched high above the city, which means the most amazing vantage point to watch as the sun comes down. How can I describe this beautiful view over the entirety of Bath?
Well, simply put, If there were ever a Hollywood rom com set in Bath, this point would no doubt be where the characters fall in love and realize they're perfect for each other. That's also why, as a fair warning, you're likely to be sharing the space with plenty of amorous couples. … Sorry.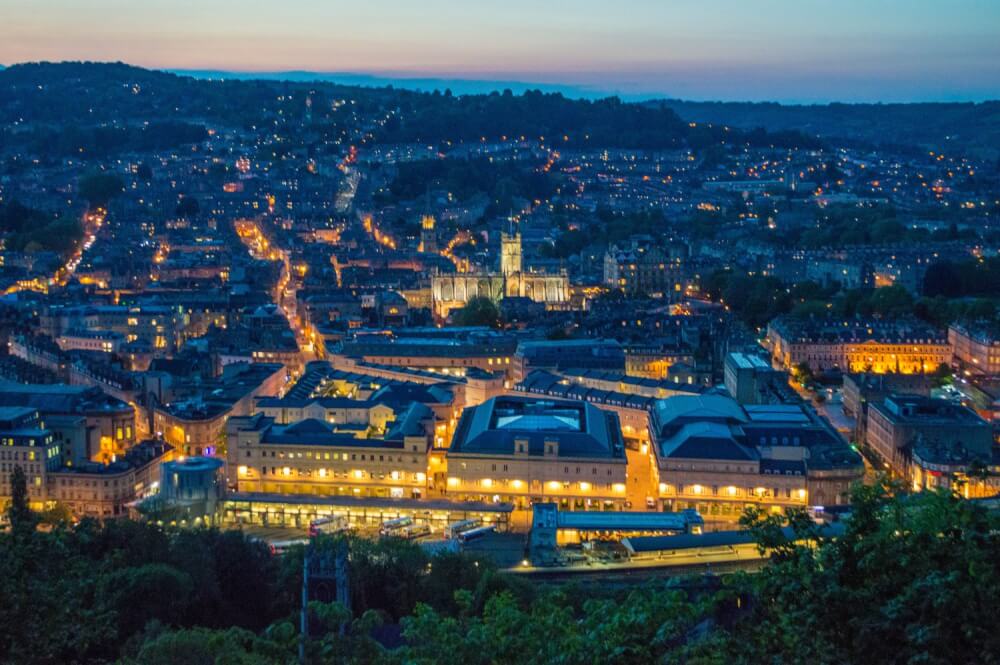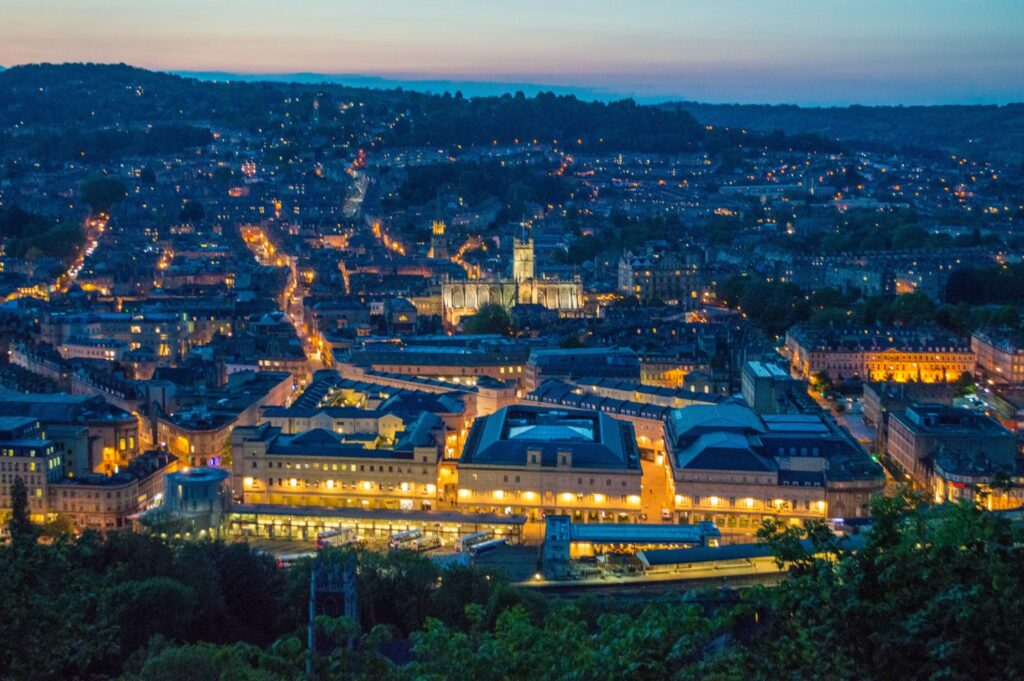 So, after a wonderful two days spent exploring, I conclude that Bath is small, but beautiful, and there's plenty of activities to fill your time. It's rare that a city genuinely lives up to the hype, but I assure you, this one does. Book a visit, and I promise you won't be disappointed!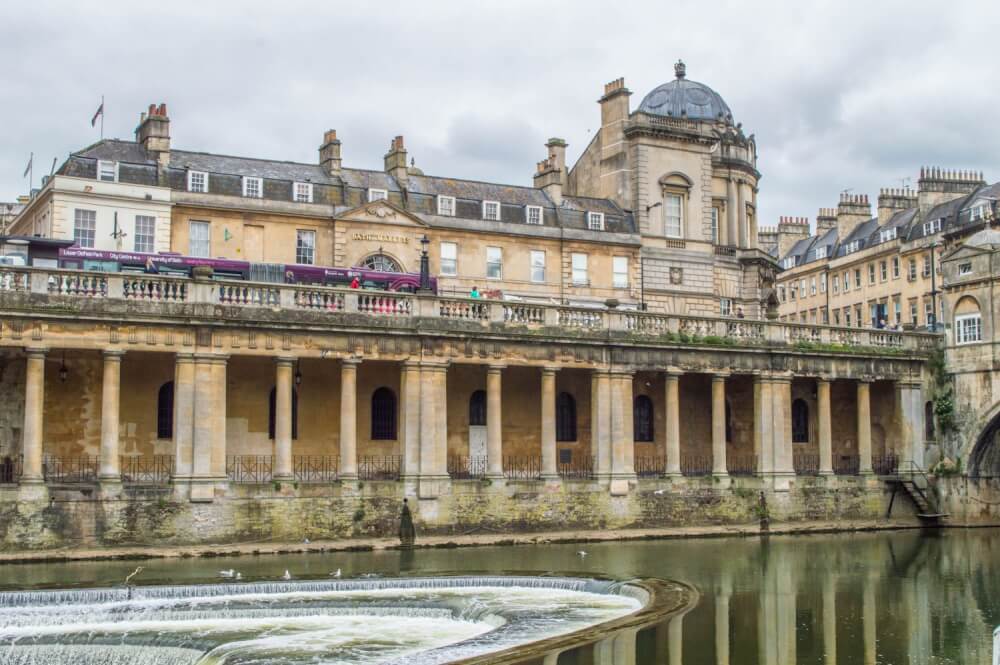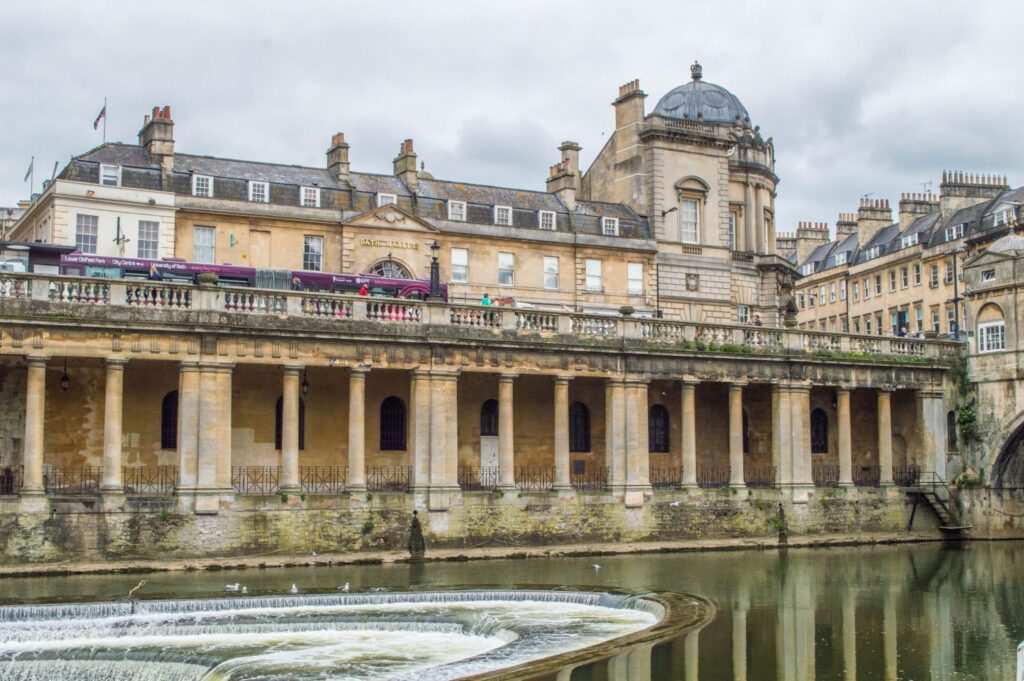 I was provided with two media passes for Bath's main attractions, and was welcomed as a guest at the Thermae Bath Spa and Sally Lunn's. All opinions however remain my own!
---
Watch my most popular YouTube video this week:
---