*FYI - this post may contain affiliate links, which means we earn a commission at no extra cost to you if you purchase from them. Also, as an Amazon Associate I earn from qualifying purchases. Check out our Privacy Policy and Disclosure. for more info.
First-timers who visit Paris will usually come to one of two common conclusions: first – that Paris is the most irrevocably wonderful place in the world, where the streets smell like croissants and every step is a cheese-coated dream.
The second (perhaps more common) conclusion, is that Paris is the worst, most overrated city on Earth, where the streets stink of smoke, sewage & the shattered dreams of starry-eyed tourists.
But what if I told you that both conclusions are valid?
In fact, what if I told you the difference between experiencing one vs. the other lies purely in avoiding a few key mistakes?
Save on Pinterest for later: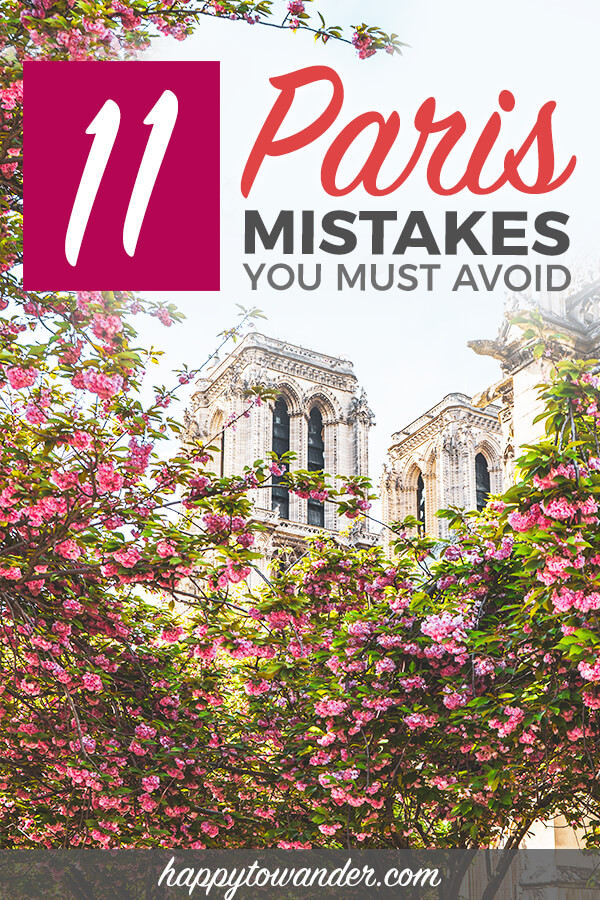 Trust me, from a "meh" reaction on my first visit to now worshipping the City of Light, I've spread my time over five visits & an internship based there, and I've learned through trial and error what it takes to truly enjoy and adore Paris.
Without any hesitation, I now say that Paris is one of my favourite cities in the world. I honestly love re-visiting and discovering new parts of it, a byproduct of which is, I've successfully made pretty much every mistake under the Parisian sun.
Today, I'd like to share them all with you!
So, here are some crucial touristy mistakes that first-timers often make when they visit Paris, and how you can avoid them. Enjoy.
11 Silly Mistakes to Avoid When You Visit Paris
For you first-timers coming to visit Paris, make sure you avoid the following:
1. Coming in with the wrong expectations
Paris is beautiful, yes… but when you spend a lifetime pining over black and white postcards and repeat-screenings of Amélie or Emily in Paris, you start to get reality a little twisted in your head.
Yes, Paris is stunning, but it also has its ugly bits. It can be crowded, smelly, the people (both locals and tourists alike) can be the worst, and ugh, there is truly nothing worse than stepping onto a scorching Metro car during rush hour. That, my friends, is where dreams go to die.
But if you come in with realistic expectations, if you say to yourself "hm maybe I MIGHT have ten other heads in my Eiffel Tower selfie" or "hey, who doesn't like random wafts of urine stench?" then you'll be just fine.
Paris is one of those cities you need to love in spite of its imperfections, not because it's objectively perfect (like Instagram might have you believe).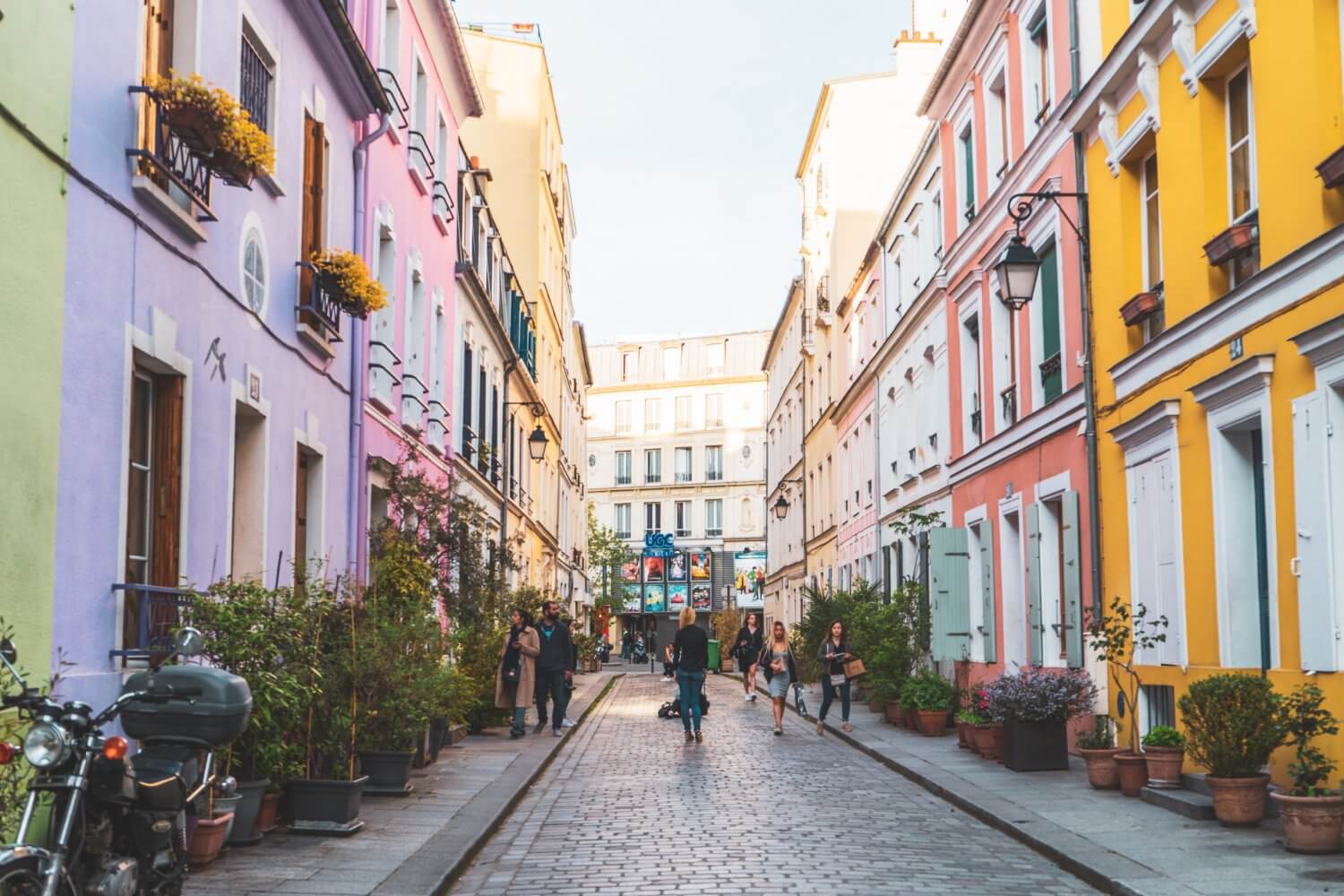 2. Coming in hot during peak season
"Paris is always a good idea" – every cliched Instagram caption ever.
Sorry guys – Paris is not always a good idea… certainly not in peak season.
If you want to hate Paris on your first visit, probably the most crucial ingredient is picking the worst time to visit Paris, usually July and August.
While July is the worst simply because of the sticky heat & crowds, August is its own brand of terrible because it's when locals escape to go on vacation.
In other words, don't be surprised if that chic boutique or adorable restaurant you read about are closed.
I've been in Paris during both these times, and while they're fine if you don't intend on hitting up all the touristy sights, they don't make great months for sightseeing/being a cheesy tourist, mainly because you'll be standing in queues all day long.
So when is the best time to visit Paris?
My trips have been spaced out over a few different months, so I feel like I can answer this quite well. April in Paris (when all the flowers begin to bloom!) is simply magical, but May-June offer the plus of decent weather minus the sweltering summer crowds.
December in Paris is absolutely lovely too, especially if you love Christmas! My goal is to make it to Paris this Autumn to see the Fall colours, but we'll see 😉
3. Not learning any French before you visit Paris
I'll be honest with you: many Parisians speak English. In fact, in a city this touristy, basic English is often a pre-requisite for employment in the service industry.
BUT here's the thing: although they're capable of speaking English, many Parisians will hate it. Sometimes they'll just refuse to, other times they'll just be really mean/short with you if you don't even attempt French.
Either way, Parisians have a very particular reputation for a reason, and one of the best ways to avoid coming face to face with that famous Parisian rudeness is by learning some key French words and getting by with your broken French as much as you possibly can.
If you're lucky, they might even take pity on you and find it kind of cute.
Here are some key phrases you should 100% commit to memory, along with rough pronunciation guides:
Hello = Bonjour (bon-zhoor)
Good evening = Bon soir (bon-swahr) -> [say this after 5pm-ish, people kind of get snobby if you say "bonjour" in the evening]
Thank you = Merci (mer-see)
Please = S'il vous plaît (see voo play)
Can I get the bill please? = L'addition, s'il vous plaît (lah-diss-yon, see voo play)
Do you speak English? = Parlez-vous anglais? (par-lay voo ong-lay)
Excuse me (like, sorry/when you're trying to move past someone) = Pardon (pahr-dawn)
Excuse me (like, when you're trying to get someone's attention) = Excusez-moi (ex-kews-ay-mwah)
Bye = Au revoir (oh rev-war)
If you're looking for a more thorough guide with audio included, check out this awesome article from my friend Diane, an expat living in France!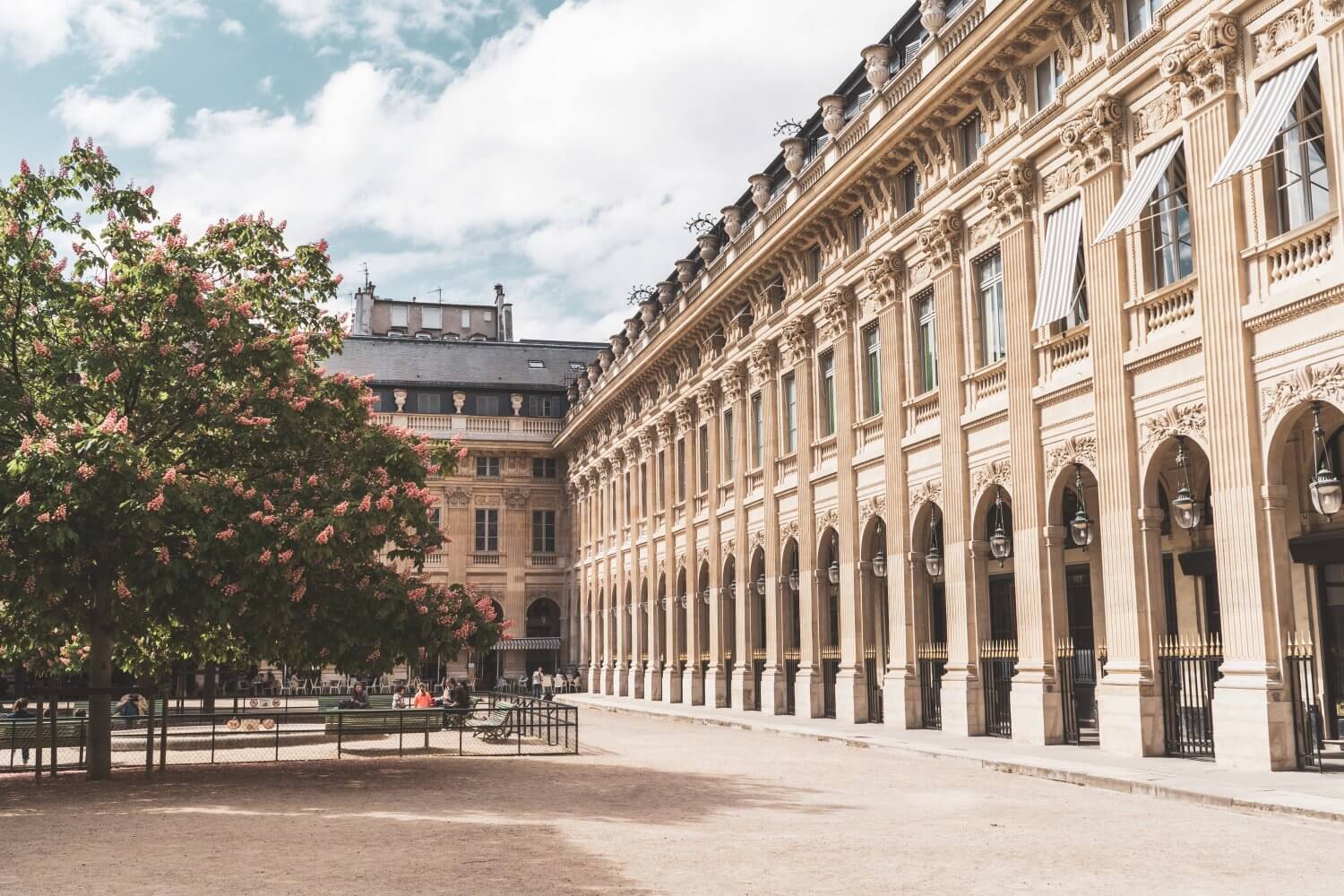 4. Missing the secret discounts at Paris attractions
Many museums, monuments, etc. have discounted or free entries for specific groups. Often these discounts aren't clearly listed in-person or buried in fine print online, so before you commit to visiting a place, be sure to give it a quick Google and see if you might be eligible for special discounts.
While every attraction will be different, here are some discounts to keep in mind/look out for:
Student discounts: Many attractions will have a student discount (and freebies especially if you're a student in the EU). Just make sure you have VALID proof that you're a student (i.e. you regular student ID might not work). Many places only accept valid ISIC cards as proof, though it depends.
Young people discounts: Besides heavy discounts for children (at pretty much every attraction), Paris also offers many discounts for "youths" (teens/early twenties). The Eiffel Tower for instance has a "Youth Rate" for those that are between 12-24 and there's a weekend ticket available for young people under 25 for the Metro, where you get unlimited trips in a day for about 4 euros. Amazing deal!
EU resident discounts: Most of the major museums actually have free/discounted admission for EU residents under 26. This was how I got into the Orsay and many other museums free during my visit as an exchange student living in Germany (I was allowed in free because of my student visa).
Senior discounts: Usually these are for those who are 60+. My rule of thumb: it doesn't hurt to ask 🙂
5. Taking rudeness personally
As I've previously alluded to, Parisians have a reputation for being rude.
As with all generalizations, this isn't true of all people in the city, but sadly, the stereotype does often hold true.
Especially if you're used to overly friendly North American customer service, your reception in Paris might feel awfully frosty.
Now, often when first-timers visit Paris, they let a few bad eggs ruin their entire vacation.
"WHY ARE PARISIANS SO RUDE", "FRENCH PEOPLE ARE THE ABSOLUTE WORST", "RAH RAH RAH" goes the usual rant. But what can you do to stop this Parisian rudeness from ruining your dream vacay?
*clears throat* Let me clue you in on a little secret, my very special secret for loving Paris: its called the subtle art of not giving a duck (confit), if you get what I'm saying.
Seriously, just don't care. Laugh it off. Maybe imagine spitting on them in a dramatic dream sequence, but then carry on twirling around and making memories.
Here, I'll give you a few examples:
Did the hostess roll her eyes at you when you asked for a table? Give her a big thumbs up as you scoot your butt over to the next restaurant.
Did an angry Parisian brush past you on the Metro, grunting "touristes" as if that word isn't totally the same in French as it is in English? Grunt "ass hat" back. Bet he won't know what that one means 😉
It's that easy! Don't care! Give zero ducks!
… You'll love Paris so much more with that mindset.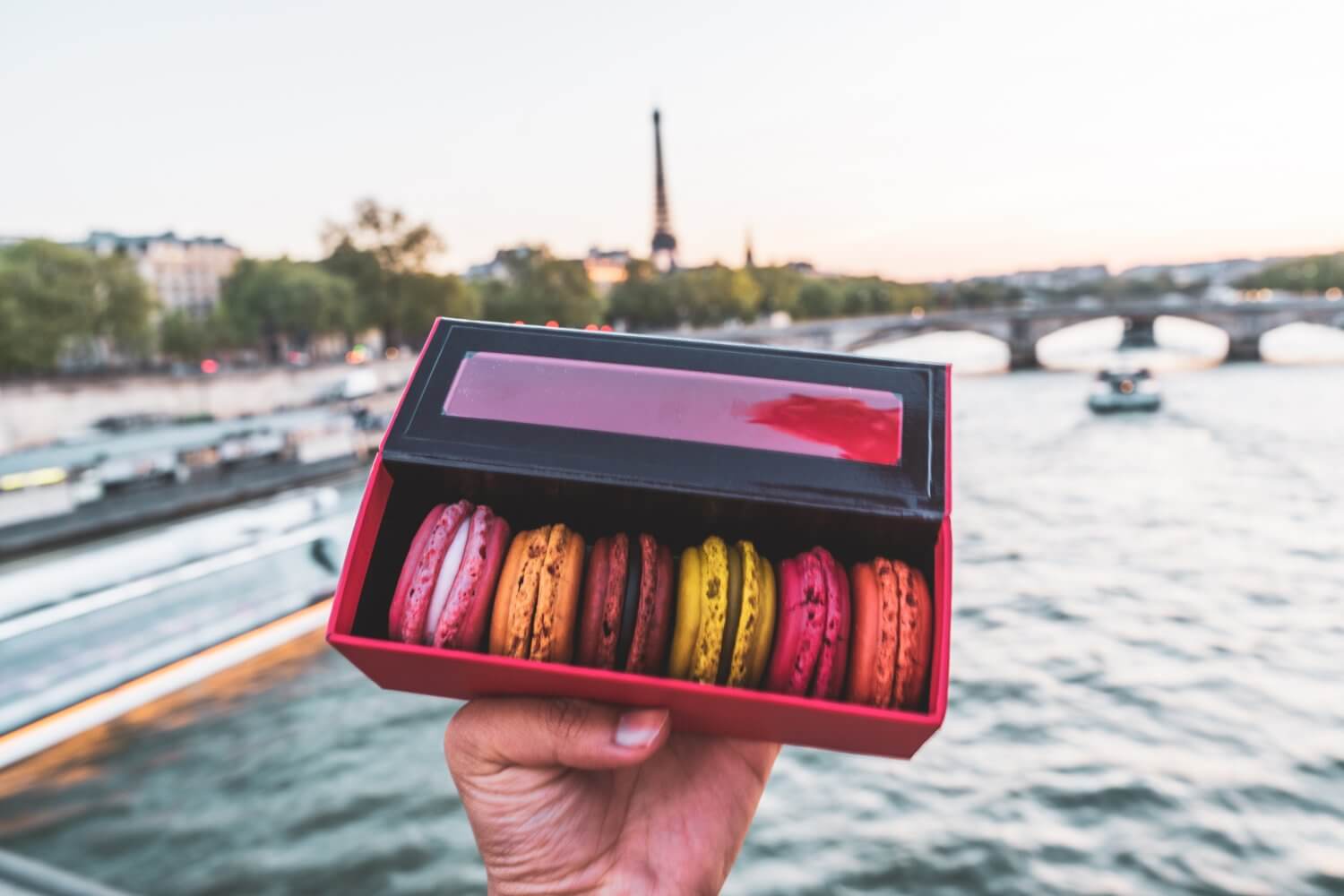 6. Overstuffing your itinerary when you visit Paris
Okay, I get it: you're in Paris and you want to make the most of it.
But do you know what is a total recipe for disaster?
Having three days in Paris and spending all of them locked in dark, sweaty museums just because your guidebook said so.
Sure, while attractions are great, you need to realize that Paris is a huge city with a ton to offer, spread over a bunch of diverse neighbourhoods.
Even after visiting 5+ times, my to-do list is still a million miles long. You need to realize that it's impossible to cover "all of Paris" in a few days, so it's better to take out a few things and have a light, breezy itinerary with room for flexibility, lest you get afflicted with Paris burnout.
Here are a few tips to ensure that you don't encounter this dreaded burnout when you visit Paris:
Schedule in some people watching time. Sitting around, enjoying the vibe, and people watching is one of Paris' greatest joys. If you don't allow yourself some free time to sit around and judge people walking by (it's a cultural experience I swear), you're seriously missing out.
Realize that there's no use putting yourself through a "must do" if it doesn't interest you. Seriously… Every second thing in Paris has been called "a must see" by one person or another, so don't build your itinerary around what other people say is awesome, especially if it's not something you typically like.
For instance, here's my confession: I found the Louvre kinda boring. It takes a while to get inside, then it's just huge and crowded, and you linger around forever because you feel like you "should". No, don't do that. If you're not interested, skip it.
7. Getting caught in common Parisian scams
It should come as no surprise that Paris is pretty much scam central, what with all the naive tourist folk that trample its streets each and every day.
I've heard some of the worst horror stories there are to hear in Paris… people getting their passports stolen while picnicking by the Eiffel Tower, people getting pickpocketed straight out of the airport, etc.
Here are a few common Paris scams to look out for:
Petitions scam: Young girls will approach you in busy places (Champs-Élysées, Jardins des Tuileries, Notre Dame, etc) with a clipboard and will either pretend to be deaf-mute, using gestures to ask you to sign OR they will ask "do you speak English?" to draw you in. Usually they do this to distract you while another pickpockets you, or commonly they ask you for a donation while you sign the petition, and get really aggressive when you don't. To deal with this scam, just ignore, avoid eye contact and move on.
Strangers offering you bracelets: This happens a LOT near Sacre-Coeur and the Louvre. There will be guys with string bracelets walking around, trying to sell them to you. The more aggressive ones will tie the bracelet on your wrist without you consenting, then demand you pay for it. Avoid these guys like the plague!
Pickpocketing in tourist hotspots: Always have an eye on your belongings and don't bring anything you can't afford to lose. There are even pickpockets operating in paid attractions like the Louvre, so please be careful!
Overly helpful people at the Metro: Buying tickets at the Metro stations can be confusing, but don't fall into the trap of an overly helpful stranger who has volunteered to help you. Sometimes they will offer to help you get tickets in exchange for your cash, then get you the wrong ones (e.g. a child's ticket) while pocketing the profit.
Free roses: If some guy hands you a rose, don't take it… even if he insists it's a welcome gift. He WILL ask you for money, or ask your significant other for money at some point.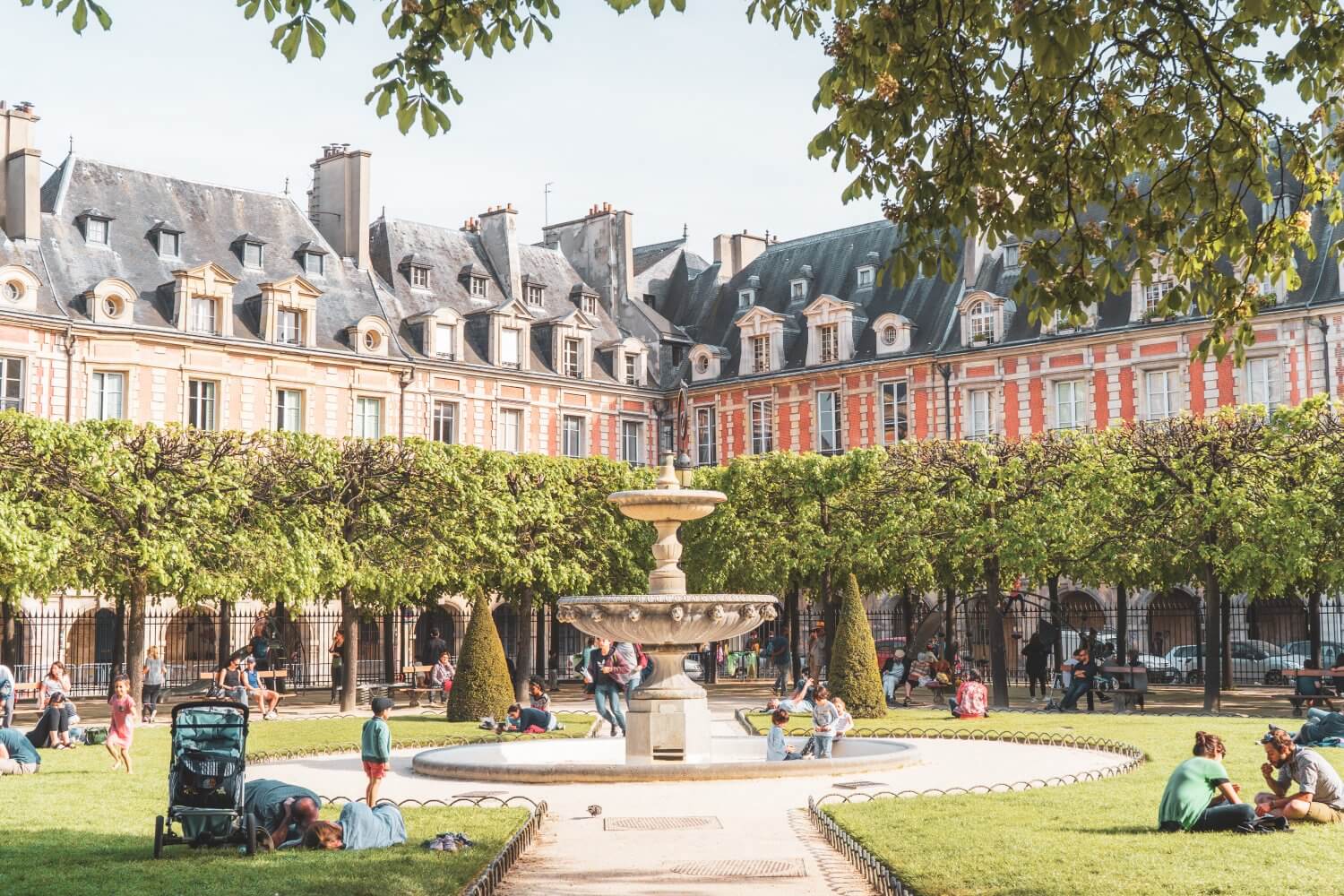 8. Trying too hard to be "spontaneous"
So on the other end of the spectrum of overcramming your itinerary is when you try too hard to be a total free spirit and end up having an awful time because of that.
Okay, listen, I get it: there's nothing more romantic than the thought of dancing around Paris spontaneously, surrendering yourself to the whims of the day, but I'll bet you a million macarons that this method will lead to you surrendering yourself to the worst queues in the history of mankind.
One thing you need to know when you visit Paris is that it's a city that requires some strategy, especially for a first-timer.
A few tips:
Buy your tickets in advance. Paris is a hugely popular city with most attractions offering some kind of "skip the line" ticket option. The best part is you can easily get your tickets online. I love Get Your Guide for that because they have a low price guarantee. Click here to browse all the cheap options for Paris.
Wake up EARLY. The morning hour is the best time to explore Paris. If you want to be extra psycho like me, I'm talking sunrise-early.
Visit attractions shortly before closing time. This is one of my most unconventional tips but it has worked consistently for me in big cities, from Rome to Florence and Paris. When it comes to museums, one of the least busy times to go is about 1 hour before closing because nobody thinks this gives them enough time. Honestly though, because I don't usually dwell at the long in museums anyway, an hour is more than perfect for me, especially when there's zero crowds to brawl with. EXAMPLE: I recently went to the Louvre on Bastille Day (AKA when there's free admission). Despite the freebie, I was able to walk right on in without lining up at all about 1 hour before closing. Insane!
9. Obsessing over the view from the Eiffel Tower
If I can be honest with you, I genuinely think the view from the Eiffel Tower is one of the worst views in the entire city.
Woah, I know – bold statement, but hear me out. Isn't one of the most iconic parts of the Parisian skyline the Eiffel Tower itself? And wouldn't you say that a view without said tower would feel mighty incomplete?
… exactly.
That's why I've been up the Eiffel Tower only once and don't really plan on doing it ever again. A Parisian view without the Iron Lady is like a pain au chocolate sans chocolat. You feel me?
Anyways, here are some of the best views in Paris that aren't the Eiffel Tower:
Sacré-Cœur: If you don't mind a little climb that will melt your legs right off, there's a phenomenal view over the city from Sacré-Cœur Basilica, a view that's even more glorious if you climb its tower.
Galeries Lafayette: Only just discovered this free view and adore it so much, especially because the Opera Garnier is one of my favourite places in Paris. You can see the Eiffel Tower from here too! I've heard the one at Printemps is excellent too, but it was closed when I tried to go.
Arc de Triomphe: Touristy, yes, but also super beautiful. I have a thing for soothing symmetry too, so this view overlooking the iconic Champs-Élysées is one of my favourites.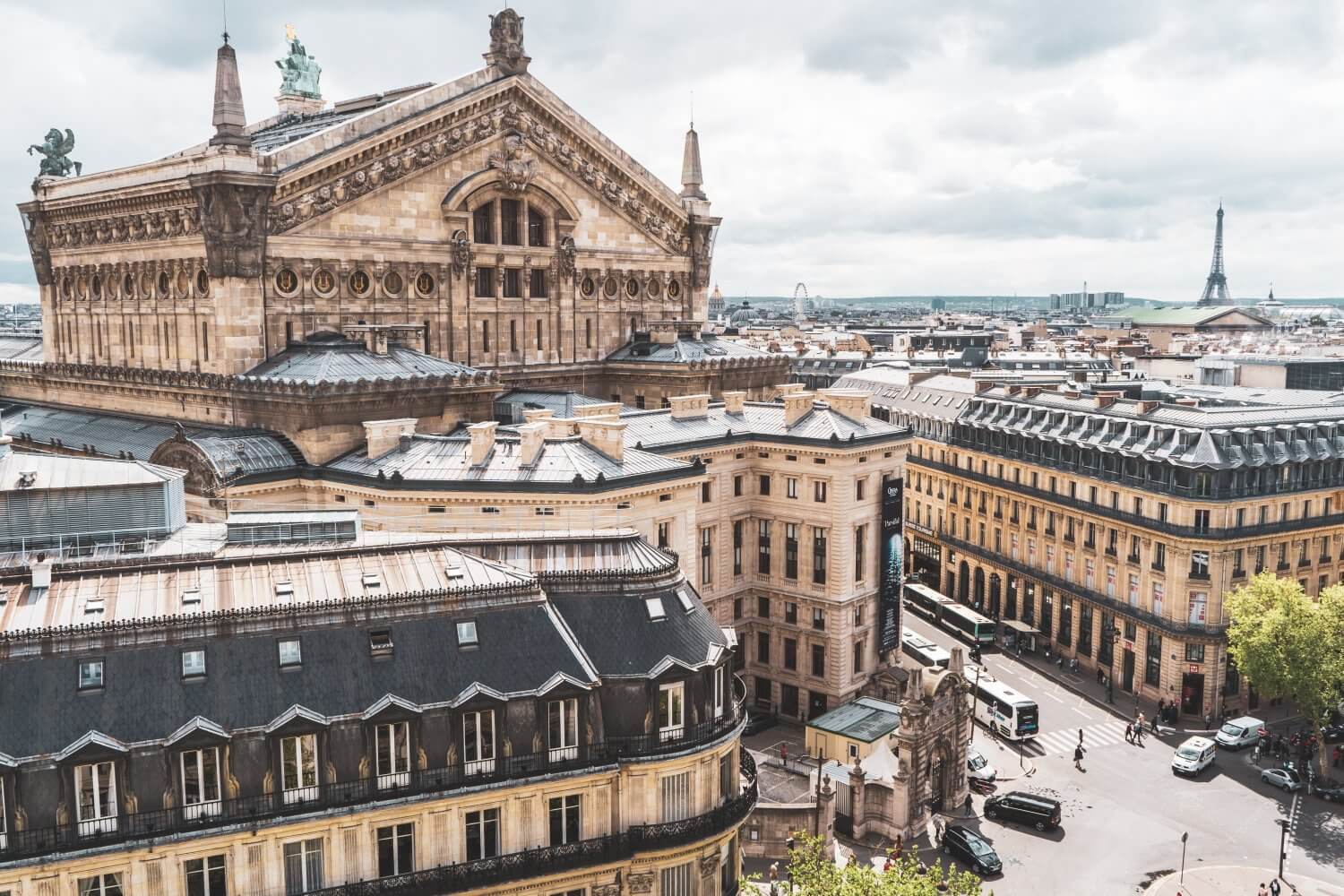 10. Buying single tickets every time for public transport
I love saving money on my travels, so you best believe I know the best ways to save money on public transport in Paris!
One of the biggest mistakes that people make is they buy transit tickets separately, but here's a trick: you can actually buy tickets in packets of ten and save a LOT of money.
The best thing is, you can split them with others (you literally just get ten single tickets) so if you are travelling with friends or just plan to use the Metro ten times, this is a smart money-saving option.
NOTE: Hang on to your single tickets throughout the ride and make sure you don't get them mixed up. Sometimes they will have ticket controls where they scan your ticket to make sure it's valid (to catch gate hoppers and those abusing the system). I would throw away or fold up old tickets once they're used so you don't get confused.
11. Getting tourist trapped
In a city so filled with eager tourists, it's thoroughly unsurprising that Paris is filled with tourist traps.
While tourist traps in Paris are too numerous to list, here are some I would definitely avoid:
Any kind of bus tour: Traffic in Paris is the worst. I remember one time I had to do a sightseeing bus tour for my summer internship and I wanted to die. It was so hot, we were stuck in traffic forever, and we got terrible views of everything. When you visit Paris, explore by foot as much as possible!
Any restaurants with giant pictures or openly advertising a "tourist menu: Likely to be overpriced and gross, despite sounding like a good deal.
The Mona Lisa: Okay, I can't call this iconic lady a tourist trap, but man she is SO disappointing in real life. The Louvre is a great museum if you like art, but don't organize your whole trip around seeing the Mona Lisa because she's this tiny little painting in a giant room filled with other disappointed people all trying to get selfies because #Paris.
Persistent street vendors: You'll find these guys close to big attractions like the Eiffel Tower, usually selling something silly like selfie sticks of Eiffel Tower merch in every size you can imagine. If you're not interested, don't engage at all because they can get super scarily persistent.
[BONUS] 12. Thinking you've "done France" after you visit Paris
Okay, here's a bonus one because this isn't a silly mistake within Paris itself, but I beg you to not just think that Paris is the only worthwhile destination in France.
France is one of my favourite countries in Europe because it has SO much to offer, from fairytale towns straight out of Beauty and the Beast to turquoise coastlines and medieval magic that captivates at every turn.
France is way more than just Paris! Don't make that silly mistake 😉
And so, I hope you keep all these tips and mistakes in mind when you visit Paris. Any more questions? Feel free to ask in the comments!