*FYI - this post may contain affiliate links, which means we earn a commission at no extra cost to you if you purchase from them. Also, as an Amazon Associate I earn from qualifying purchases. Check out our Privacy Policy and Disclosure. for more info.
Despite being one of the most visited destinations in the world, I still find it's often the case that Barcelona travel guides omit a crucial detail about this spectacular city…
That it is hilariously easy to screw up here.
I'm talking tourist traps left and right, pickpockets front and back, and so many overwhelming activity options that you'll wish you could just chug vermouth and nap forever.
But here's the thing: Barcelona (when done properly) can truly be a life-changing, or at least waistline-changing, experience. So, if you want to ensure that you visit Barcelona properly, let me help. Below you'll find some cringey Barcelona travel mistakes you should avoid at all costs, meticulously collected over trial and error from my two long visits.
… Enjoy!
Save this for later on Pinterest: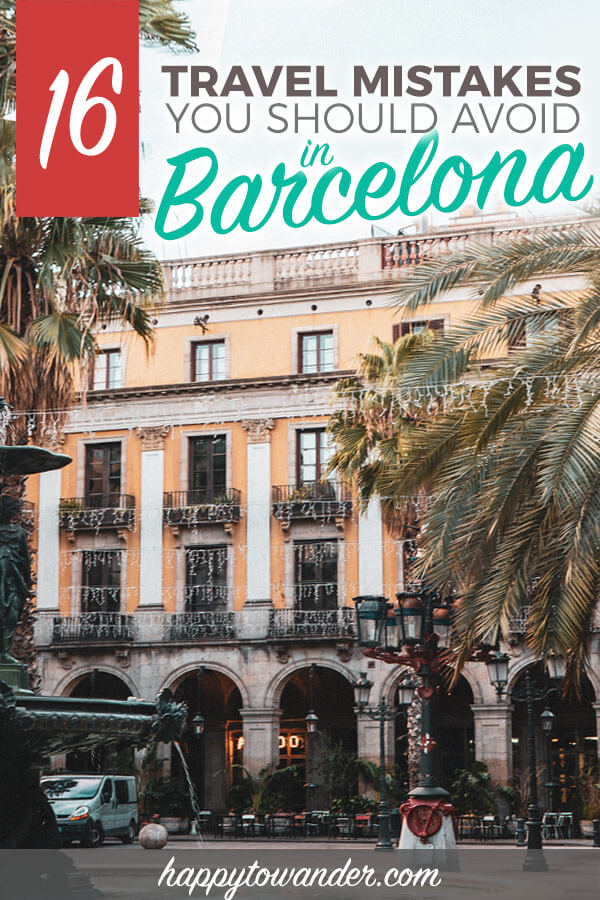 16 Barcelona Travel Mistakes You Should Avoid
While there are certainly more than 16 things that can go wrong when you visit Barcelona, here are some newbie mistakes that mess with even the most seasoned travellers.
Mistake 1: Overstuffing your Barcelona itinerary
Barcelona is one of those cities where you'll inevitably run around like a headless chicken, attempting to fit an entire guidebook's worth of fun into a whopping 48 hours.
And while that might sound like a good idea at first, it's a delicious recipe for almost dying.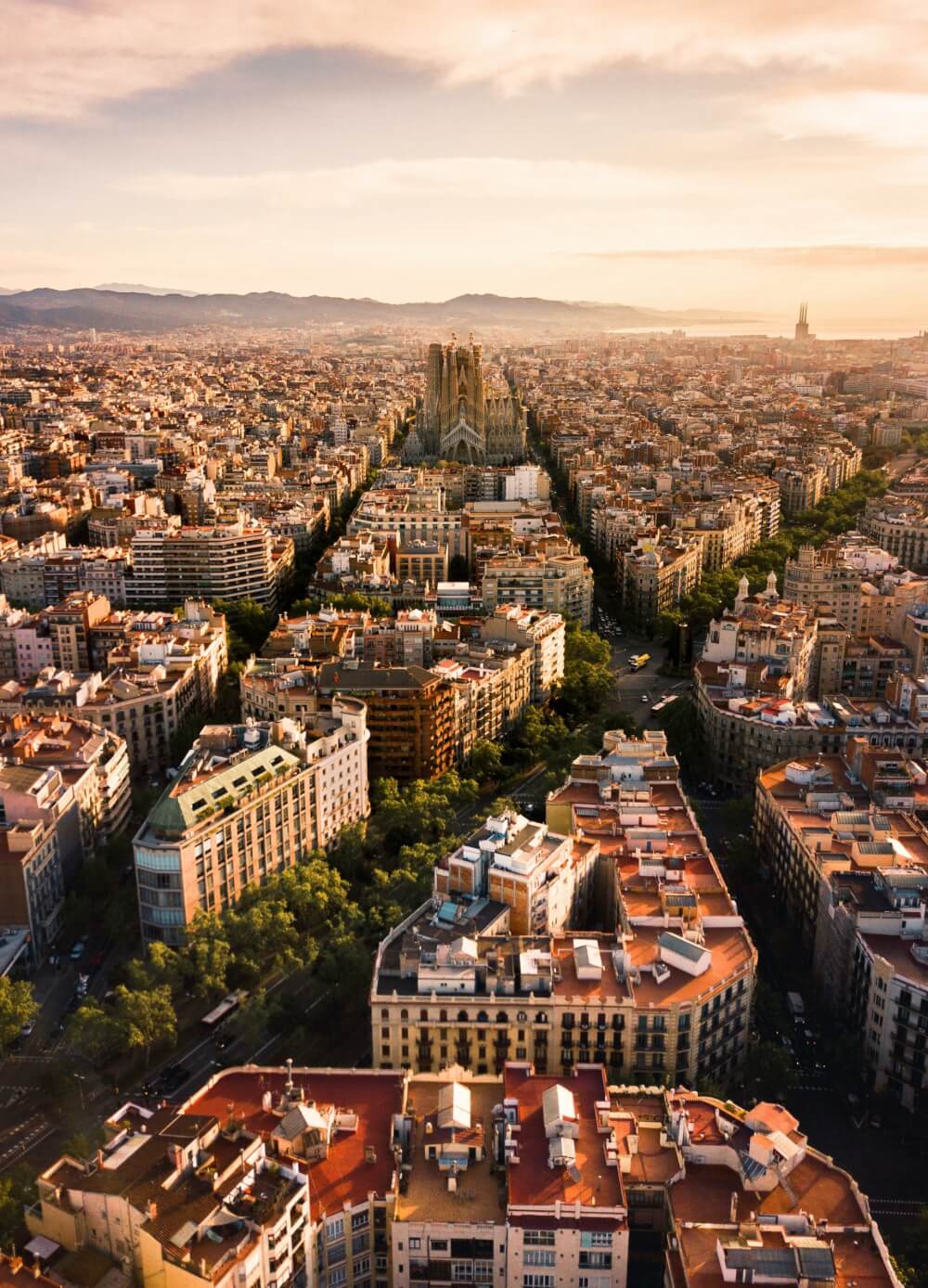 Trust me, Barcelona is a city with attractions for days. I mean, I tried to summarize the highlights of things to do in Barcelona and STILL ended up with a (mildly terrifying) 79 activities. Yup. You can read the full list here.
So, remember: people can live in Barcelona for an entire lifetime and still not discover everything that the city has to offer, so as a tourist, don't expect that you'll be able to cover everything in a few days. Rather than break your legs trying to fit every single must-see, select a few that are non-negotiable for you, and instead pencil in extra time to relax and soak in all the wonderful vibes that Barcelona has to offer. Trust me, that's when you fall slowly but surely in love.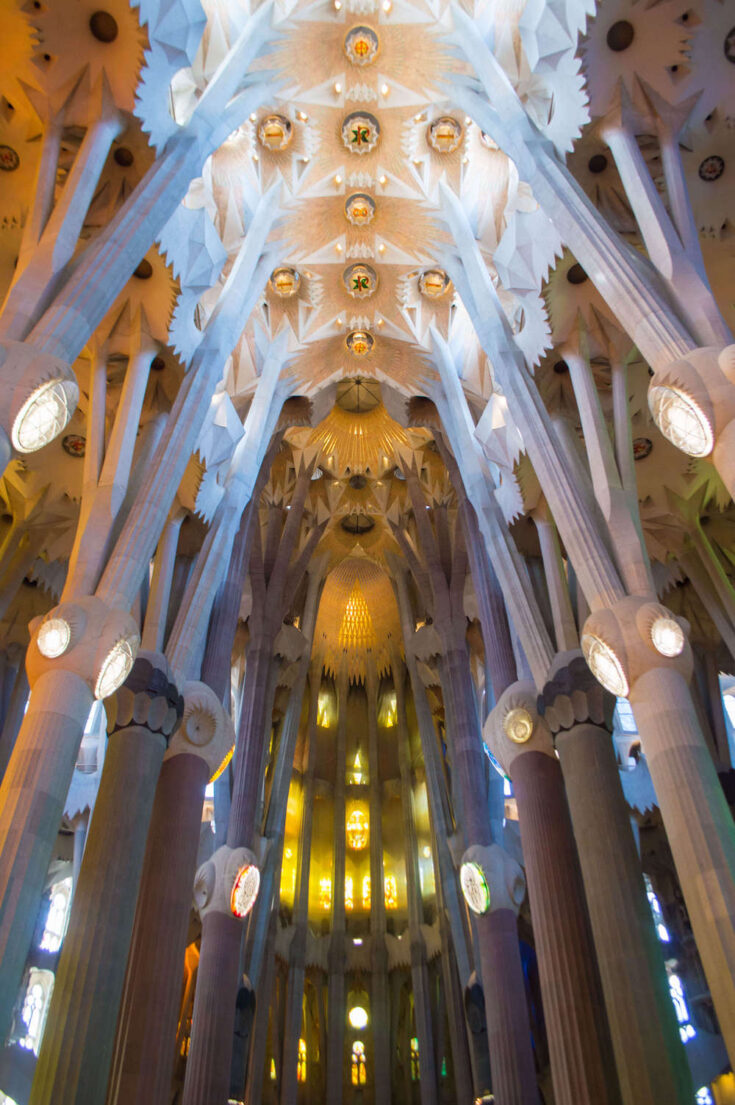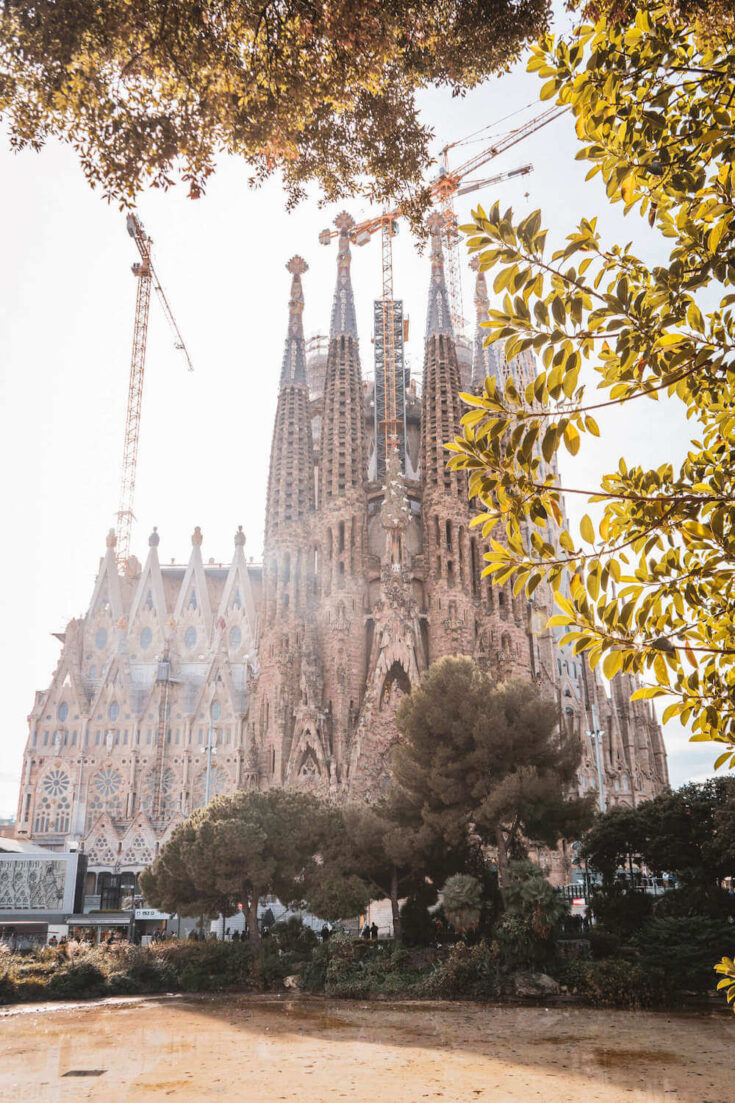 Mistake 2: Attempting Barcelona in peak season
If your Barcelona visit is planned for July or August, well… *hands you oxygen mask and a bag for tears*
Just kidding! Kinda.
The truth is, Barcelona is probably one of the most visited cities in Europe, and while I've never visited in peak-peak season, I've seen enough human mobs during my January and May visits to imagine just how frightening it is with massive crowds, sweltering heat and every unpleasant thing about travel squished together in one photogenic moderniste package.
I would strongly advise if you hate crowds as much as I do to visit in the off-season (January – March). I recently went in January and was greeted with pleasant temperatures, blue skies, sunshine, and of course, a fraction of the crowds one might encounter in July or August.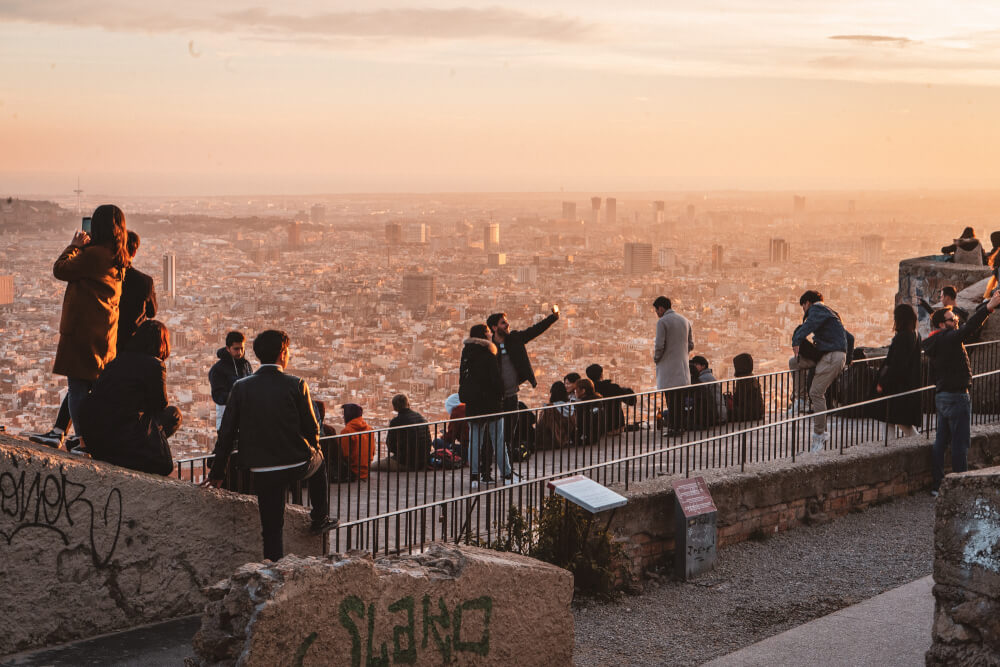 Mistake 3: Expecting Barcelona to be quiet in the off-season
However, just to cover my butt and confusingly backtrack, I should say that just because Barcelona is quieter in the off-season, doesn't mean it's a magical ghost town either.
In fact, I still found main spots like La Boqueria, Las Ramblas and Placa Catalunya to be teeming with tourists in January… BUT there were significantly less crowds at most paid attractions, and ticket availability was generous even on the day-of, which can't be said for the peak season, when it's advised you book every activity in advance.
So, if you fancy a bit more spontaneity during your Barcelona visit, be sure to time your Barcelona trip for the off-season.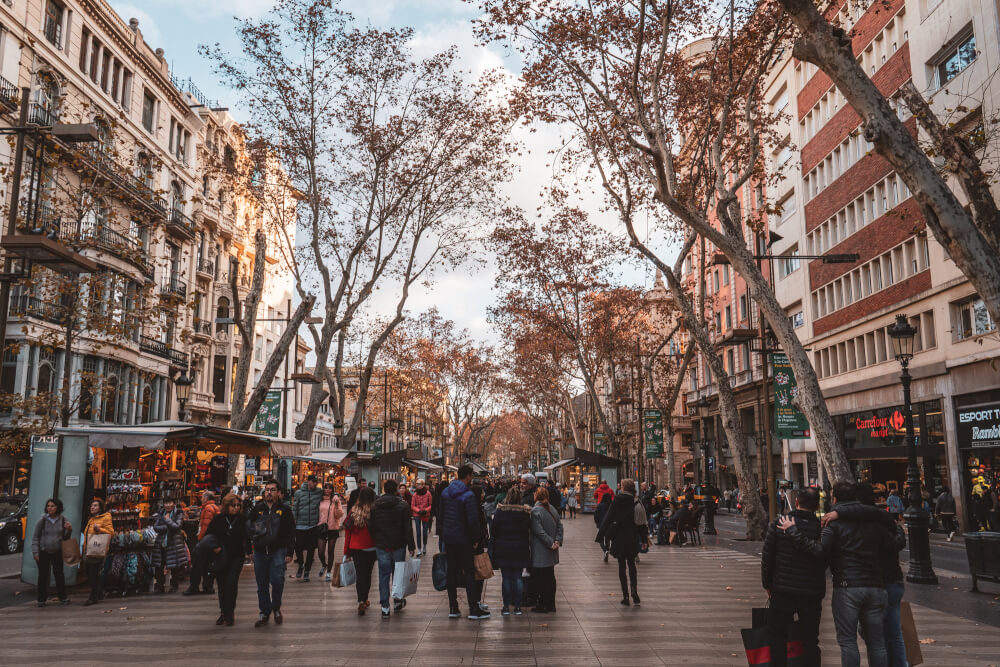 Mistake 4: Neglecting to book Barcelona attractions in advance
And on that note, if it has been your dream since birth to drool over the Sagrada Familia, explore the whimsical Pedrera, or skip and twirl your way through Parc Guell, book it. Book it now. Build yourself a time machine and book it last week. I'm not joking.
The last thing you want during your Barcelona trip (besides a sugary sangria hangover) is to wait too long for tickets then realize that there are none left, or worse yet, rot in a line-up for 1.4 million years just to catch a glimpse your Gaudi of choice. When in Barcelona, time is money, so be smart and get your tickets well in advance.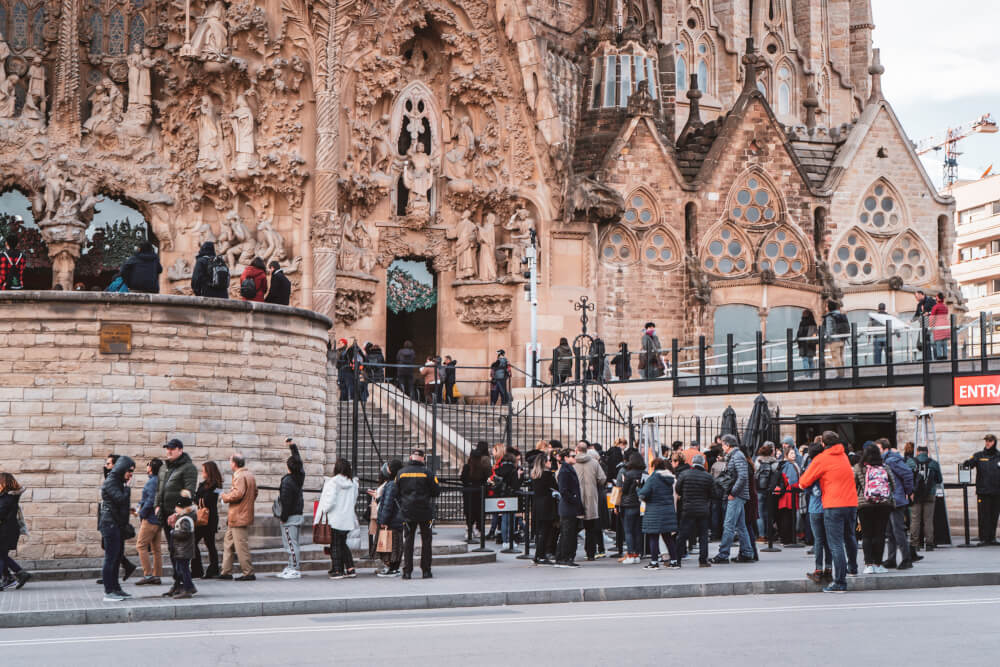 Mistake 5: Assuming everybody in Barcelona speaks English
Let's face it: we English speaking tourists usually have it pretty easy when we travel. After all, most of the time, English is widely spoken and understood, so we get to smugly glide on by without worrying about being heard or understood.
Unfortunately, things are a little different in Barcelona.
While you can get by with English, a basic command of Spanish or Catalan is tremendously helpful, especially when you're at smaller establishments like little cafes, restaurants or supermarkets.
I found myself on numerous occasions relying on my broken Spanish to get by, so my tip is this: at the very least, know your numbers and practice your best pointing 😉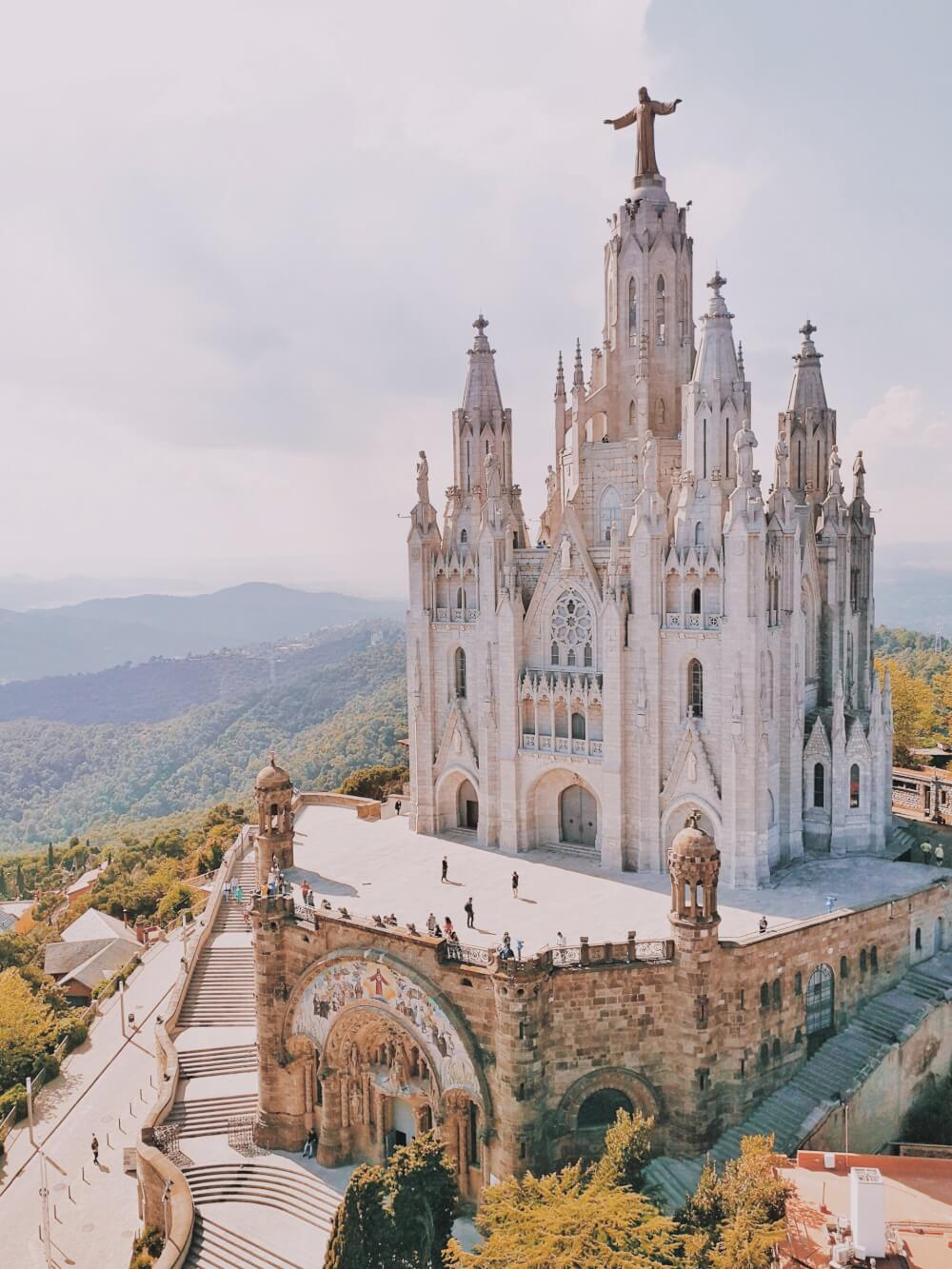 Mistake 6: Forgetting that Barcelona is in Catalonia
While Barcelona is indeed a city in Spain, many visitors forget that it belongs to the state of Catalonia, which is culturally unique from many other parts of Spain, and therefore confusingly different from the Spanish stereotypes and cliches you may have in your head.
In fact, many Catalonians will not refer to themselves as Spanish, and there's even a pretty heavy separatist movement as well, but that's another story for another time.
So, don't forget that Barcelona is in Catalonia, and be ready for plenty of cultural surprises that defy conventional Spanish stereotypes.
On that note…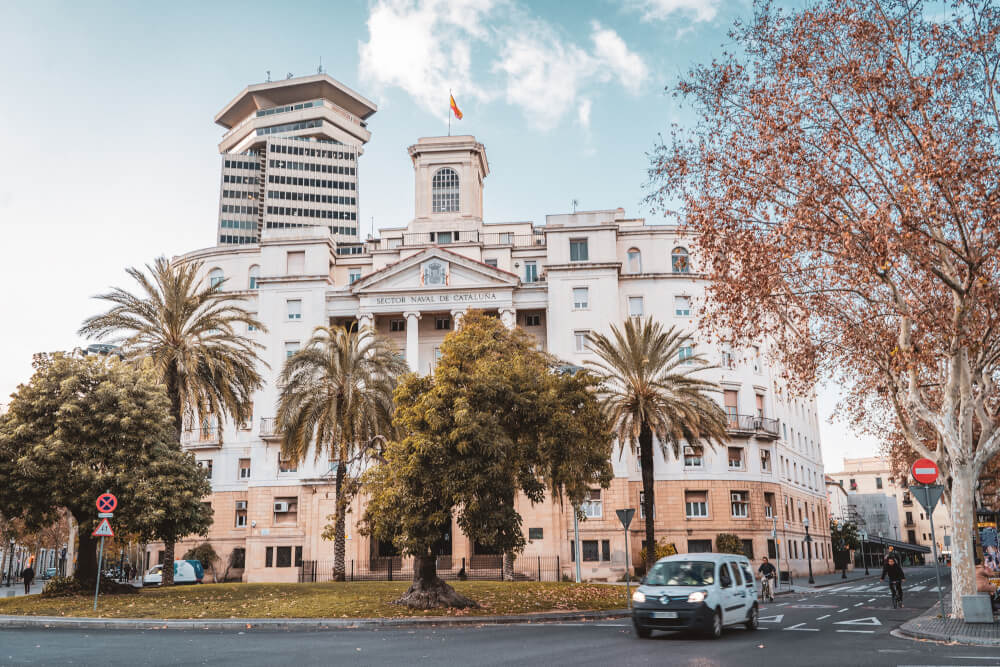 Mistake 7: Scouring the streets of Barcelona for bullfights and flamenco
Looking around Barcelona for bullfights and flamenco is like pillaging Seattle in search of the best New York Style pizza… you could do it, but it's definitely not the best use of your time.
As mentioned above, Catalonia is rather different from the rest of Spain, and most attempts to fulfill Spanish stereotypes are created to indulge tourist fantasy more than anything else.
For instance, while you may be able to find flamenco performances in Barcelona, this is conventionally more an 'Andalucia' thing, and isn't a Catalan tradition at all.
And as for bullfighting, you should know that bull fights have been outlawed entirely in Catalonia. SO, instead of looking for flamenco and the like, try seeking out more Catalonian traditions instead, like attending a local street festival.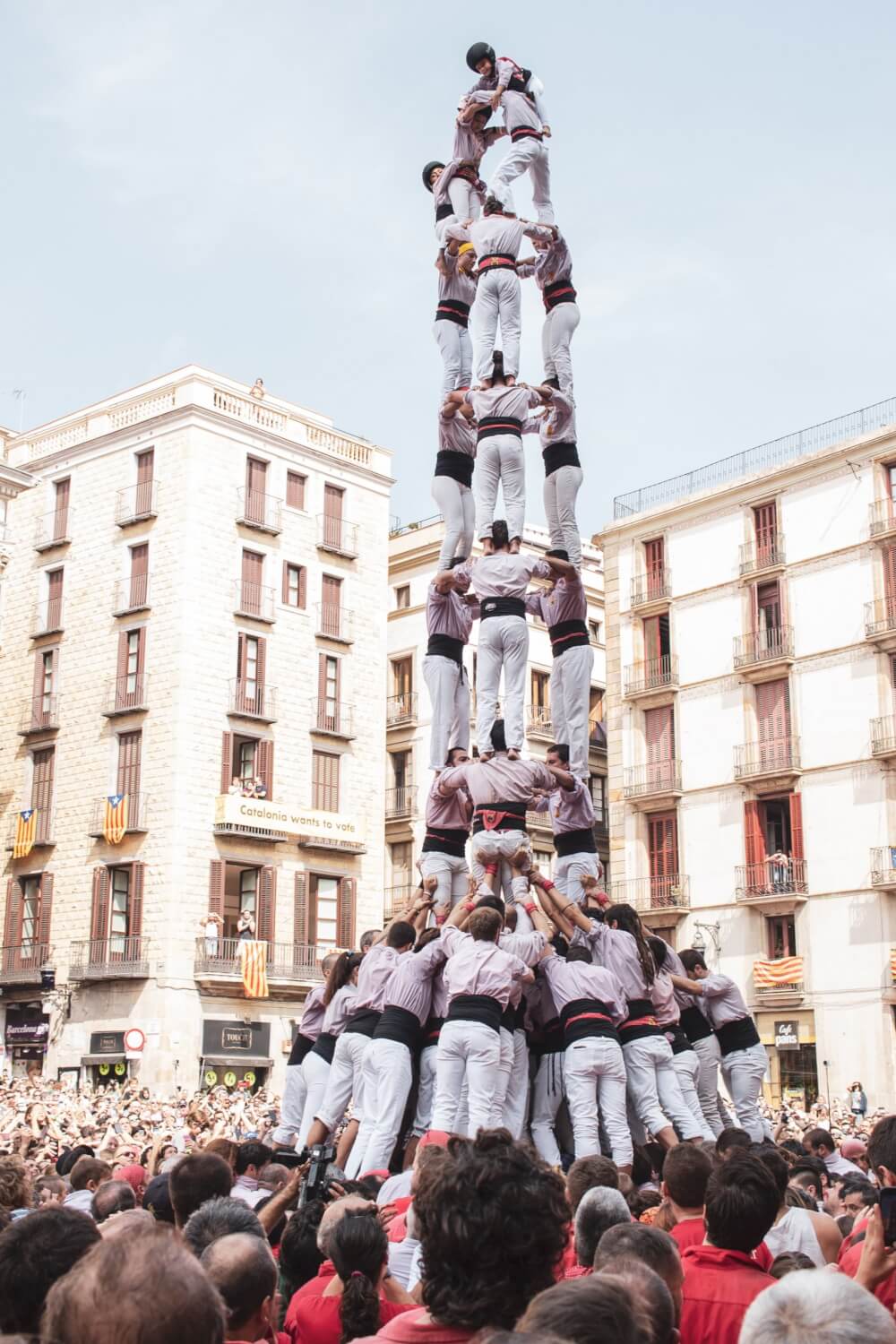 Mistake 8: Getting caught off-guard and pickpocketed in Barcelona
Of all the complaints and tourist mistakes I've heard about Barcelona, getting duped by pickpockets and scammers is like the ultimate Barcelona rite of passage.
Make no mistake, pickpockets in Barcelona are PROFESSIONALS that often work in teams all around the city, certainly in tourist hotspots like Las Ramblas and busy hubs like Metro stations. I have a full guide on how to avoid pickpockets in Europe here, but here are two basic rules of thumb to follow to avoid robbery when you visit Barcelona:
Bringing valuables to the beach – Definitely avoid this if you can because petty thieves in Barcelona loooove the beach. When possible, take turns with your travel companions watching belongings, or maybe invest in a beach safe or a waterproof case to bring with you swimming.
Having valuables out in the open – The last thing you want is to make yourself into a shiny walking target. When in Barcelona, remember to not walk around with your phone in your hand, and definitely don't leave your phone somewhere snatchable, like on a table at a cafe terrace, in your pocket on the Metro, etc.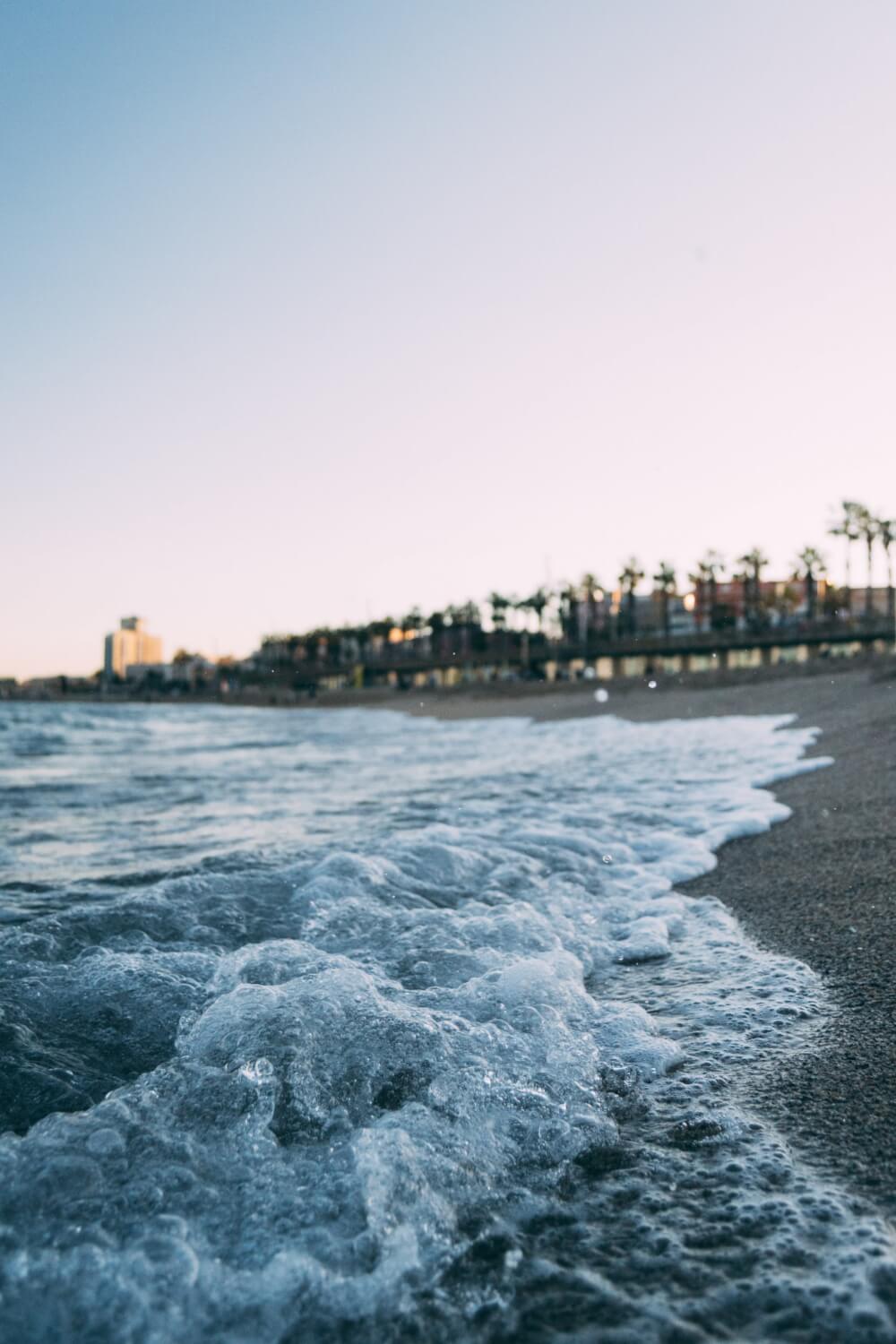 Mistake 9: Getting tourist trapped on Las Ramblas
Barcelona is an incredible city with amazing food culture – both traditional and international. That's why one of the saddest mistakes you can make in Barcelona is getting caught at a tourist trap restaurant and even more depressingly, paying extortionate amounts for a terrible meal. The area where this often happens is Barcelona's (in)famous main drag: Las Ramblas.
Over the years, it has become a commonly accepted rule of thumb that those terrace restaurants along Las Ramblas do nothing but heat up frozen paella. So, if you're trying to avoid these establishments, a good sign of imminent tourist trappage = aggressive stock photos, or English words being thrown around in large blocky letters.
Instead of munching on mediocre tourist trap food, I would recommend booking a food tour or getting local tips and searching up restaurant reviews online before you go.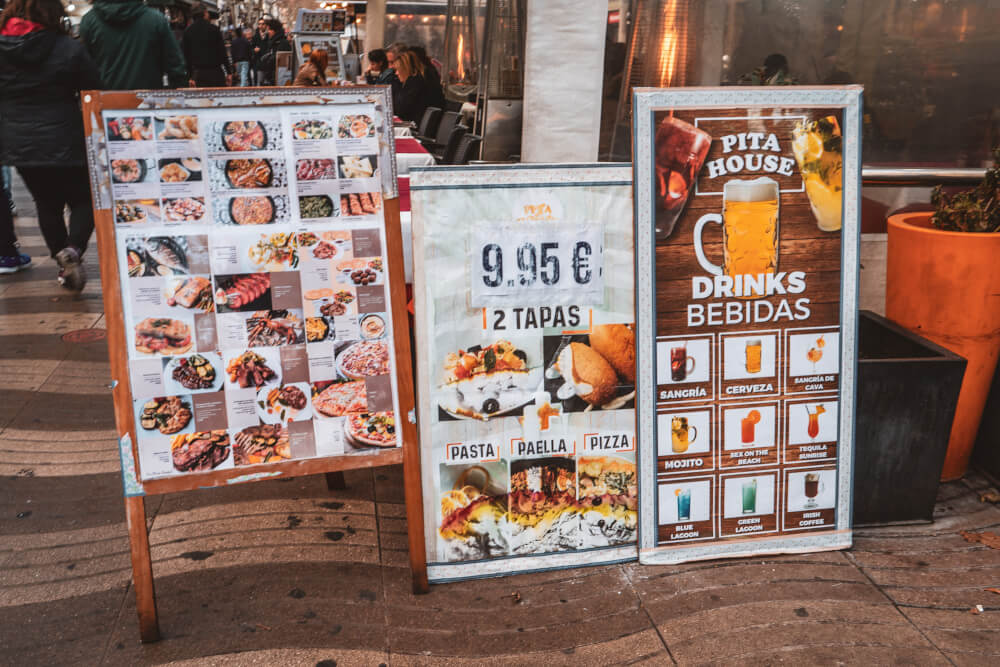 Mistake 10: Buying single tickets for public transportation
While public transportation in Barcelona isn't too expensive compared to other major European cities, buying single tickets over and over is not only a hassle, it can add up quickly.
Instead of constantly getting single tickets then, the best ticket you can get as a tourist in my opinion is a T10 ticket which gets you ten trips for only 10.20. Doing some not-so-complicated math, this evens out to about 1 euro per trip which is half the price of a single ticket, with the happy bonus that you don't need to constantly buy new tickets everytime. If you're looking for the best value transport ticket in Barcelona, this is it!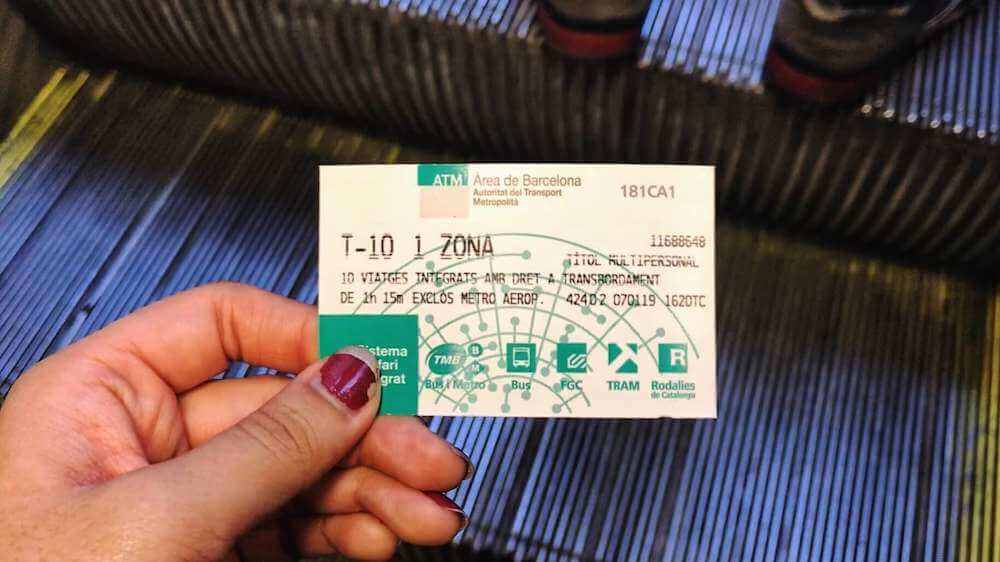 Mistake 11: Taking taxis everywhere in Barcelona
On a similar note, I would avoid taking too many taxis. This is because Barcelona is a delightfully walkable city marred with hilariously bad traffic.
Given that the city's public transportation system is so clean, safe and cheap, I wouldn't advise trying to take a taxi anywhere. Instead, just use public transport, or your good old fashioned legs.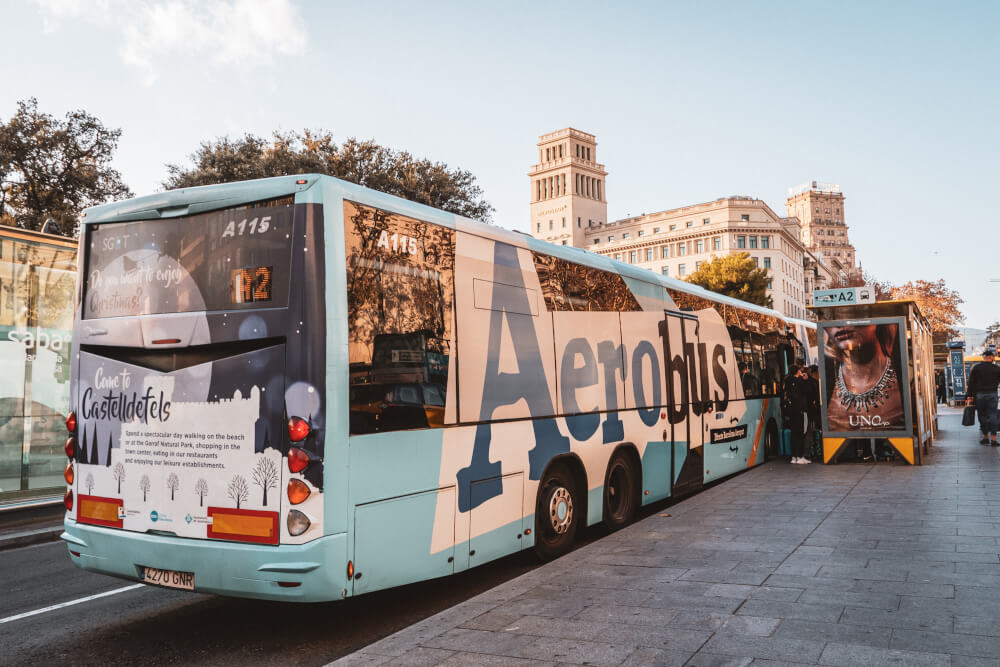 Mistake 12: Forgetting about Barcelona's many combo cards and tourist passes
One of the best things about visiting Barcelona is the amount of amazing attractions and touristic offerings that are around to dazzle and impress. That said, hopping from attraction to attraction does add up quickly in Barcelona, which means your future will involve plenty of emptying your wallet while crying.
BUT not all hope is lost: one of the best ways to save money if you intend to do a lot of sightseeing is getting a combo card or tourist pass which gives you entry to multiple attractions for a single price.
Here are some Barcelona sightseeing passes you might be interested in!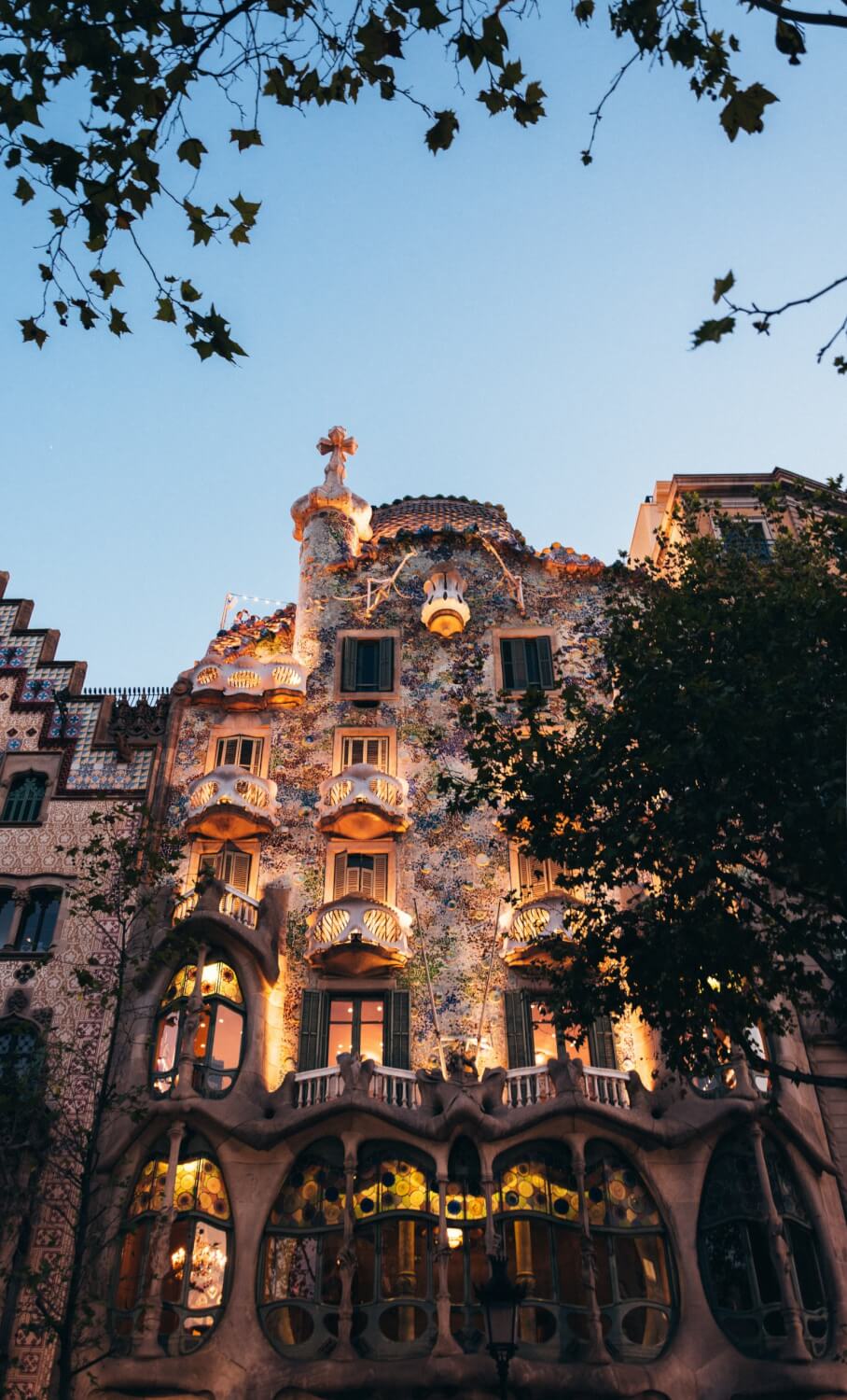 Articket: entry to six of Barcelona's top art museums for only €30; valid for 3 months
Barcelona iVenture card: allows you bundle 3 or 5 of Barcelona's top attractions for steep savings (or there's an unlimited option too!)
Barcelona Express Card: 2 days of unlimited public transport for €20 plus a lot of discounts/savings on Barcelona's top attractions
Barcelona Pass Modernista: 7 days' skip-the-line access to 15 of the most famous Moderniste works in Barcelona for steep savings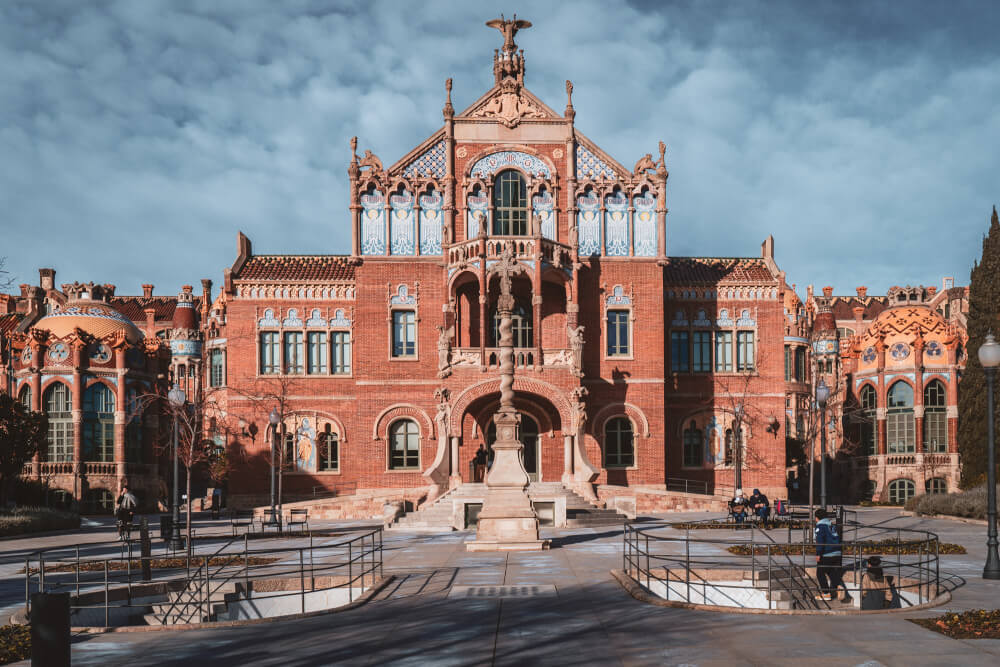 Mistake 13: Missing all the free viewpoints
Barcelona is a stunning city with plenty of incredible vantage points… many of which are free! Here are some you should make sure you don't miss.
The Bunkers del Carmel: To me, the best view in the city. A bit of work to reach but absolutely magical at sunset. Click here for my full guide on how to visit them!
Las Arenas de Barcelona: A bullring-turned-shopping mall that is now home to a free 360 degree viewing platform overlooking Plaça d'Espanya. Access is free via escalator, while the elevator is 1 euro.
El Corte Inglés: A popular Barcelona shopping center, with an epic view over Plaça de Catalunya from its top floor.
Tibidabo: The highest viewpoint in Barcelona, with the bonus of having an amusement park on site!
Mistake 14: Overtipping
North Americans like me might feel pressured by habit to tip the same amount that's expected at home,… but here's some nice news for your wallet: tipping isn't really expected in Barcelona.
In fact, even 5% is considered generous for exceptional service. While I'm sure most of the time, tips are appreciated, most locals don't at all, so there isn't the expectation that you need to.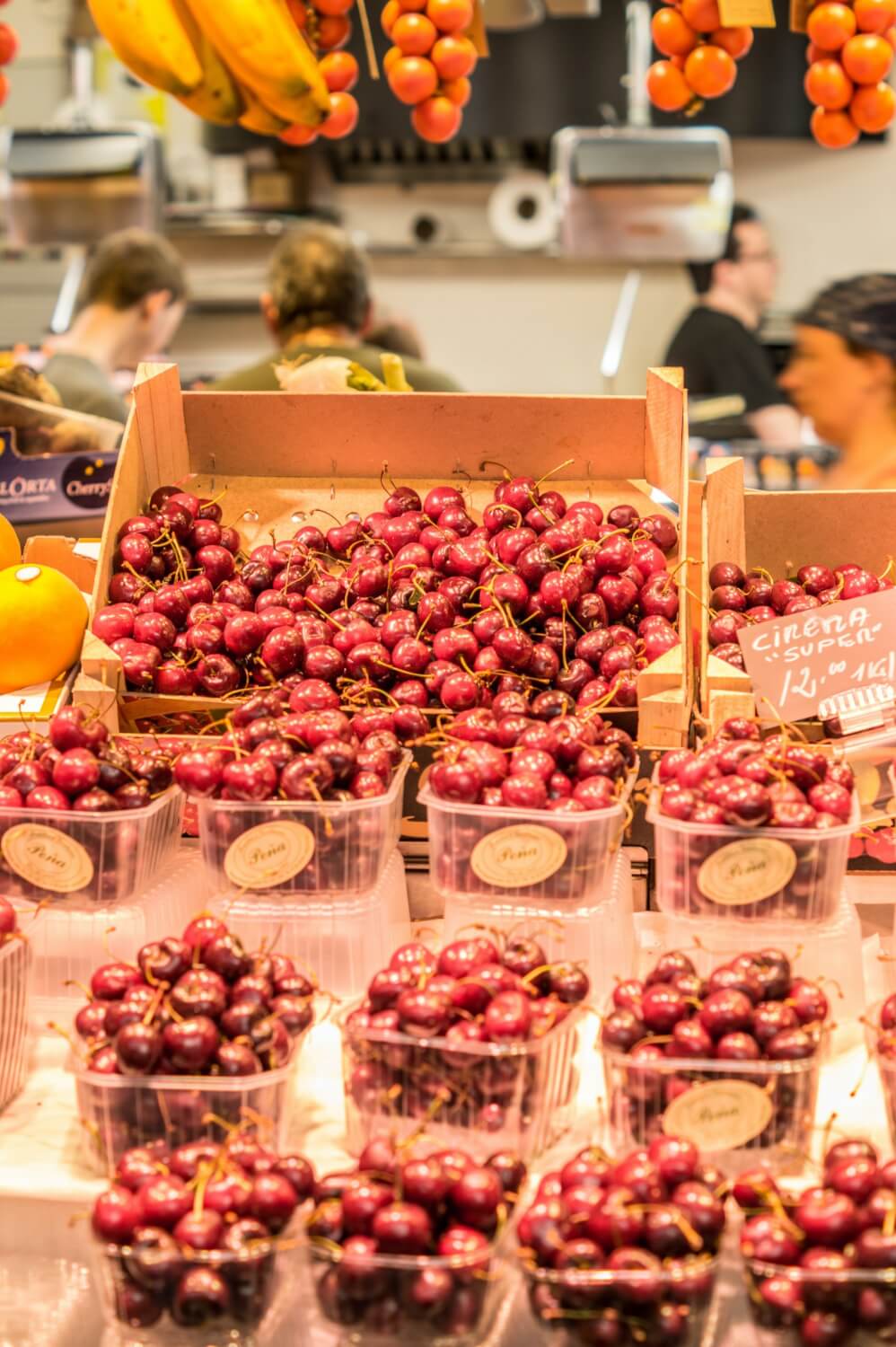 Mistake 16: Beaching only at Barceloneta
Barcelona is known as a beach destination, and while the city has plenty of beaches to visit, most tourists flock to crowded Barceloneta and inevitably leave feeling disappointed.
So, if you're craving some fun in the sun, look beyond Barceloneta and click here for a great guide to the different beaches around the city.
PS: Another mistake to avoid in Barcelona is drinking those beach mojitos – they are painfully gross and watered down.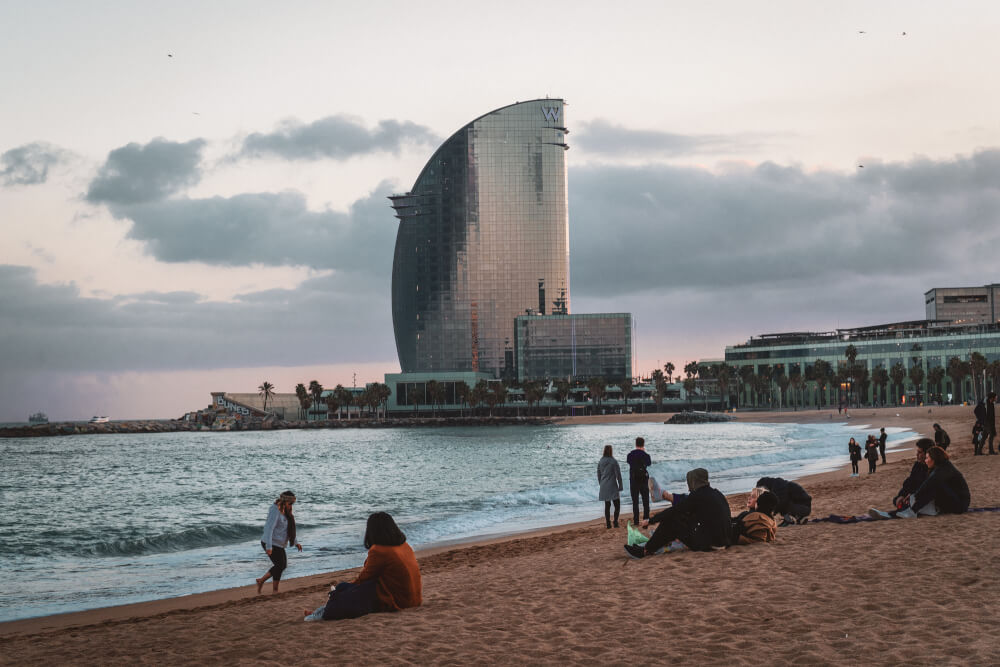 Mistake 16: Not taking the time to visit other Barcelona neighbourhoods
Last but not least, I implore you to avoid the key mistake of missing Barcelona's many diverse neighbourhoods!
After all, Barcelona is more than a tourist hotspot, it's home to 1.6 million locals who enjoy the city just as much as visitors do, so one of the best things you can do is try to see a more local side to the city, and uncover your own hidden gems along the way.
If you'd like a nudge in the right direction, these are two great neighbourhoods I love:
El Born (AKA La Ribera): Located a stone's throw from the beach, I love El Born because it is packed with amazing cafes and restaurants, as well as interesting sights like The Santa Maria Basilica and the El Born Cultural Centre. My top tip? Grab yourself a mascarpone croissant from Pastisseria Hofmann and marvel at how you've lived this long without it.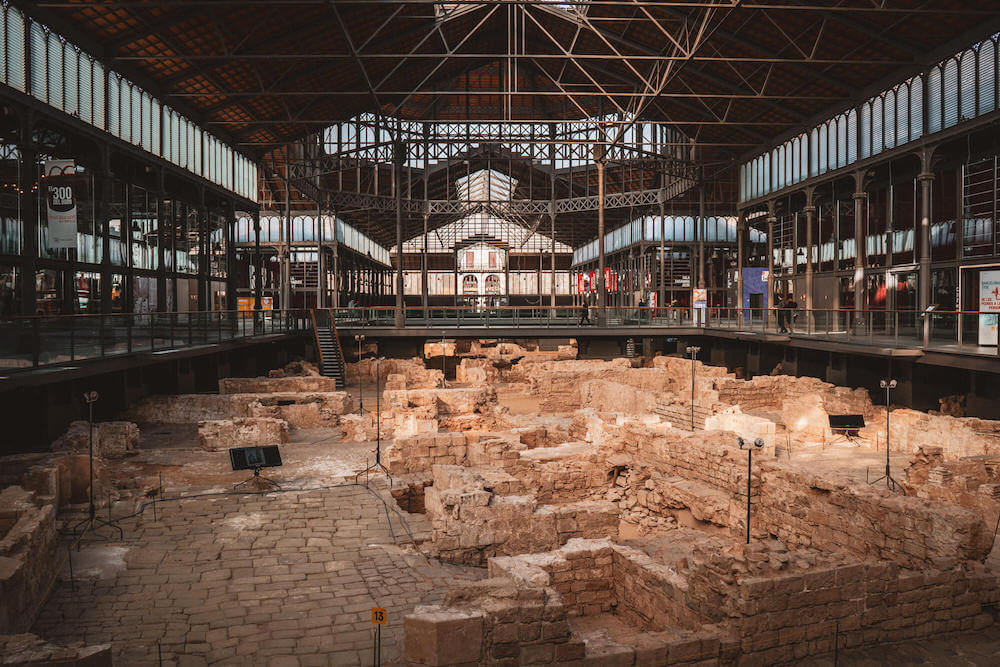 Gracia: Largely hailed as the most authentically Catalonian piece of Barcelona left thanks to a huge population of native Catalonians, Gracia is Barcelona's hipster hood, teeming with independent boutiques and (organic) grocery stores. You'll also find plenty of dreamy attractions here including top sights like Park Güell and Casa Vincens.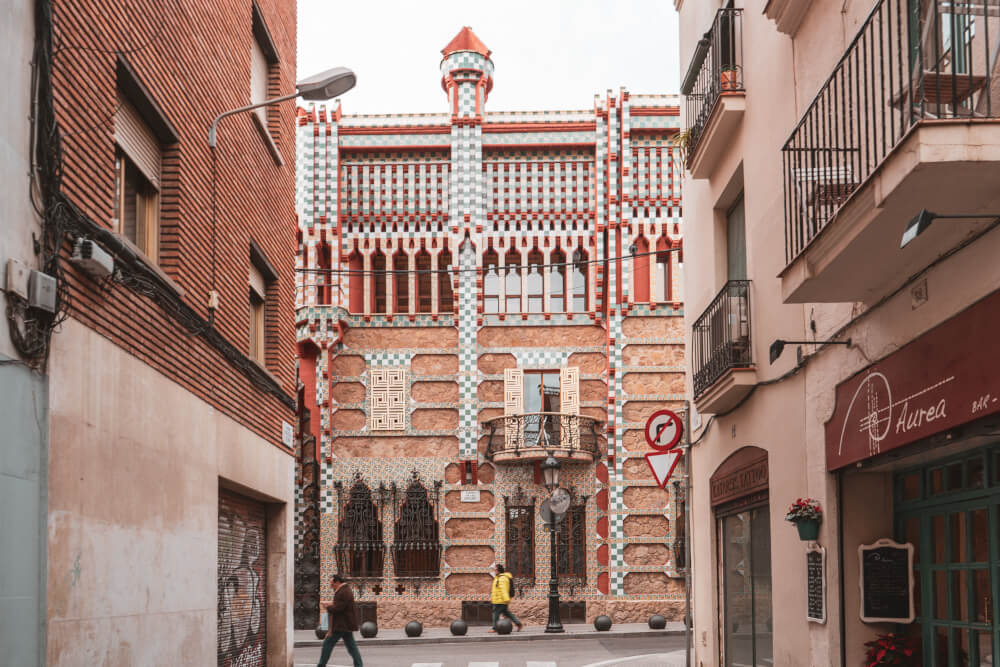 Do you have any other Barcelona travel mistakes to add?
Let me know in the comments! I hope you enjoyed this guide to visiting Barcelona like a smartie. Safe travels!