On the hunt for suitcase packing tips?
Don't worry, I've got you covered with this free smart packing guide on how to pack a suitcase like a pro.
If you're anything like me, odds are: you're a hopeless over packer. After all, some of us are just born a little weird… like "I need to pack this parka just in case" weird or "of course I'll read all 7 Harry Potter books this trip" weird… but this guide will help you get over that.
As someone who has been travelling and living in Europe for the past five years, I've learned a thing or two about what packing tips and hacks actually work and what weirdo ones are a total waste of time.
From the basic 'no duhs' to some unconventional gems of genius, today, I'd like to share all of my best tips for packing with you!
Especially if you're headed to Europe.
While I'm still the world master of 'panic packing' (aka throwing all my stuff in a suitcase while sobbing), having these tips in mind often helps me hold things together.
So, without further ado, here are my golden essential tips for smart bag packing.
VIDEO: Watch These Travel Packing Hacks and Tips in Video Form
More of a video person? Click here for a video featuring all these tips instead!
Below, you'll find my full written guide for luggage packing like a pro.
Must-Know Suitcase Packing Tips
Let's start with some basic luggage packing tips! After five years of travelling professionally, from Indonesia to Germany, these are my best tips to show you how to pack your suitcase like a consummate professional.
1. Always start with a packing list
Packing luggage should always begin with a solid list of what to pack.
I know, this is such a 'mom' tip, but there's a reason why moms are always right. Plus the human brain adores lists.
Especially in the period before a trip when you're stressed about all the things to do before traveling abroad, it's all too easy to forget items you need.
That's why I always make a packing list to keep myself organized!
Feeling lazy? You can steal a comprehensive printable checklist from me below.
Or… if you're a serial stationary hoarder like me, this stack of printed packing lists is practical, fun, and will last you a long time.
2. … and always end by reviewing your packing list
It's silly how often people forget this step.
There's a reason you made that list!
Make sure you go through all the items the night before you leave (or the morning of) to make sure you haven't forgotten a single thing, especially the small stuff.
For extra paranoid parrots like me, I always write a "HARDCORE ESSENTIALS" note on my phone that I review the morning of my flight.
Things like passport, money, hair straightener (sorry, I'm vain), and sunglasses (the #1 thing I manage to always forget). This way I know I have everything I absolutely need.
Again, if you buy a packing list pad like this, you can just leave it on top of your bag the night before so you don't forget to double check it!
3. Know your airline's baggage fee policy
Every packing guide will give you this tip, but I'm here to underline it and circle it in a bright red pen, especially if you are visiting Europe.
Because seriously, the inconsistency among airlines (especially the budget variety like RyanAir or Wizz Air) is pretty infuriating.
SO, avoid surprises at the airport by knowing what you're working with right from the start. A quick Google before you pack can help save you loads of stress (and potential overweight fees!)
You can also invest in a cheap handheld luggage scale like this one for less than 10 bucks off Amazon which you can use for years and it's great for ease of mind.
If you don't have one already, I also highly recommend buying a compact looking carry-on suitcase like this one.
A lot of the time, attendants don't care to weigh luggage (when you're travelling carry-on only) and all they do is take one quick look at the size, so if you have a nice suitcase that doesn't look huge, you'll be much less likely to get stopped.
Which would I recommend? Well, this one is near-identical to the Samsonite I travel with, and I've never once been stopped for bag inspection! I love the ease of mind it gives me and it can hold a surprising amount of stuff. I travel with it on pretty much every trip!
4. Bring the right bag
One of the most underrated luggage packing tips is to firstly choose the right luggage.
The topic of "best bag for traveling" is highly subjective of course, but I really can't stress enough how important it is for you to choose the right bag for your travel style and destination.
Bringing the right bag is the difference between breezing through your travel days without crying vs. sobbing in a frustrated puddle on your hotel floor.
Okay – that's dramatic, but having the right bag is important.
For me personally, I've outgrown the backpacking stage of my life and tend to do a lot of city breaks, stay in mid-range hotels, and travel light because I'm so often on the go.
That's why I travel with a very compact carry-on hard shell suitcase (almost identical to this one).
I think one of these is perfect for European travel because they're quite handy, easy to carry, fit nicely on trains and overhead bins and still look pretty smart so you don't feel terribly out of place in fashionable cities like Paris or Milan.
Of course, if you're travelling with a family, you'll need bigger bags, or if you're backpacking, you'll need a good backpack.
What's important regardless of the type of bag you choose is you pick something that…
A) you LOVE, because you'll have it ALL the time
B) something that you've tested before
C) something that you can easily carry because Europe has so many stairs, cobblestones, etc.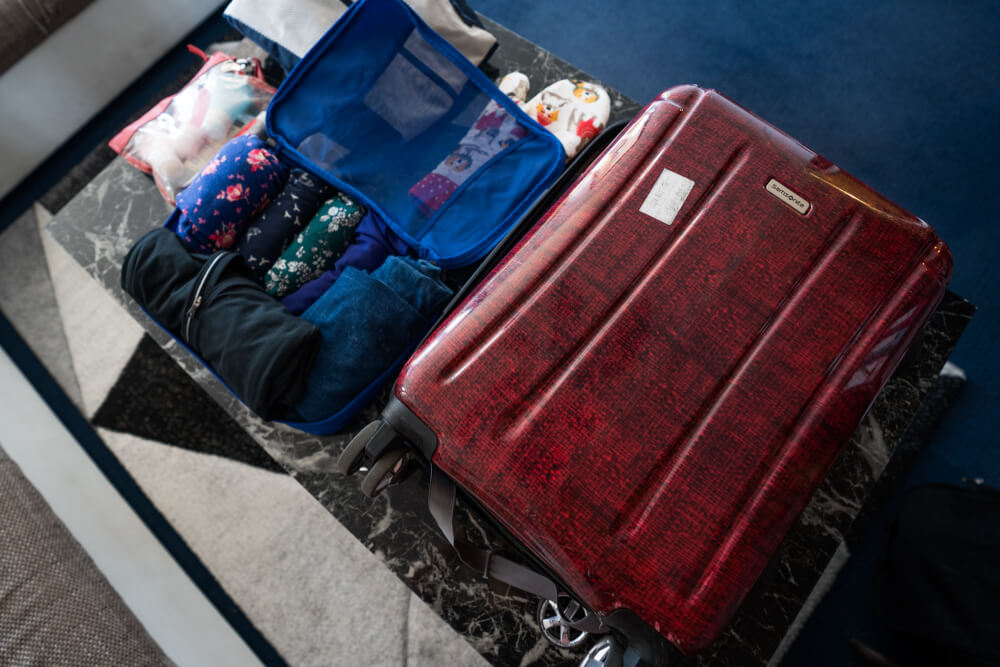 5. Roll your clothes
Game. Changer.
If you're wondering how to pack clothes for travel, one of my best suitcase packing tips is for you to simply roll your clothes! Seriously, if you're not currently rolling your clothes instead of folding them, do it!
It saves lots of space, especially when coupled with magical compression bags like these ones (no vacuum needed!) packing cubes (which I'll discuss later).
The jury is still out on whether it actually saves space or actually minimizes wrinkles but I love it because it makes it way easier to see at a glance what you've packed and what items you can choose from.
If you're feeling especially crafty you can master the art of something called the Ranger Roll which apparently is used a lot in the military – it basically rolls your garments into fun little burritos.
This helps compress things but I'm a bit lazy so I just roll like normal and it's fine.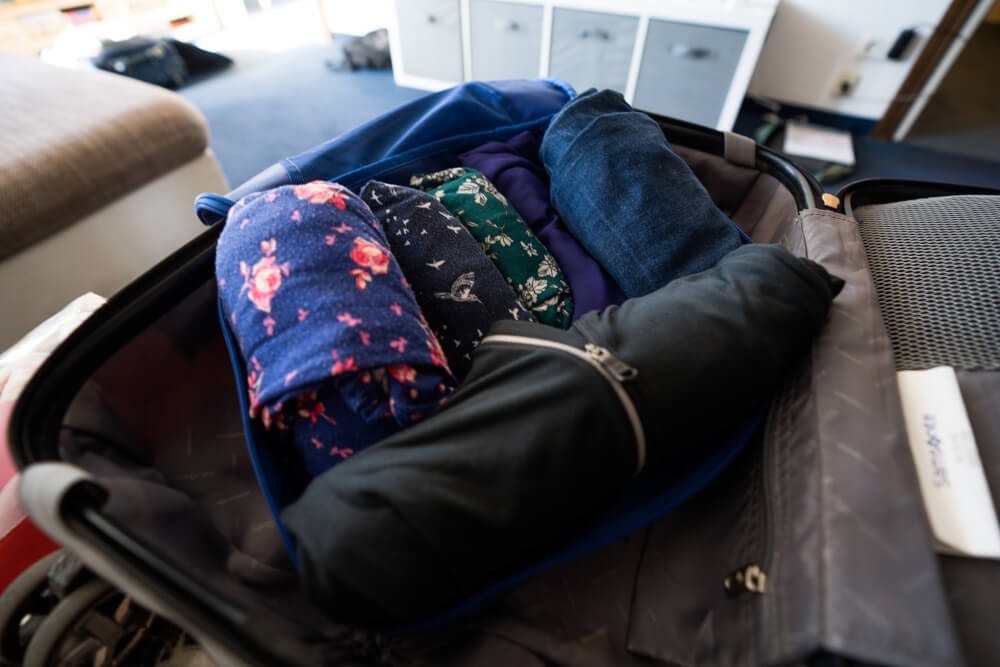 6. Pick out what you think you need, and cut it in half
The first time I read this tip for packing light, I thought it was absolute insanity.
Then, one time I actually tried it, and you know what? I didn't regret it at all!
While this may initially feel like a slow painful form of packrat torture, doing this will cut you down to the exact essentials you'll actually need.
I honestly think that overpacking is hardwired in us, which is why doing this exercise is so helpful.
7. Make use of packing cubes (or in a pinch, Ziplock bags)
If you are wondering how to pack luggage and save space, the answer is packing cubes.
I am obsessed with packing cubes. The amount I own is honestly frightening.
They not only help you stay organized, but also save loads of space in your suitcase/backpack. These are my #1 travel game changers, and if you buy a good quality set, they'll last a super long time.
I personally use my packing cubes to organize tops, bottoms, etc. but I've also heard of people with a different packing cube strategy which involves getting small cubes and separating them into different outfits for each day.
If you want to know which packing cubes to buy, check out my full guide to packing cubes or watch my video showdown here.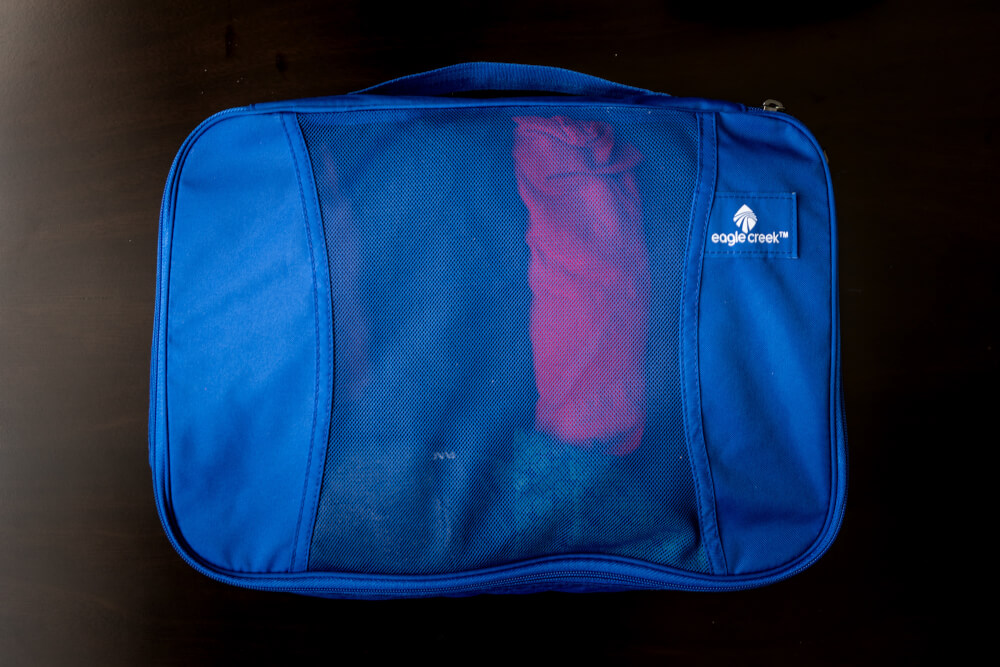 8. Invest In Protective Covers /Wraps
Now, this tip is more geared towards people like me travelling with any kind of fragile gear like cameras, gimbals, etc.
But really if you travel with anything mildly fragile like perfume bottles or intend to buy anything fragile like mugs… (I love a good a mug) then it's really handy to have some of these protective wraps with you.
I have two, this one from Domke which is a great brand, but also an Amazon brand one that does the exact same thing for way cheaper.
They're basically these padded Velcro wraps that you can use to protect anything. I use them for my camera and gimbal, so I effectively turn any bag of mine into a camera bag and can just wrap any item up really easily and toss it in my backpack.
Of course, you can also use a fluffy scarf or something for the same purpose, but I just think the wraps are a little bit smarter and easier to handle, plus they're not very expensive so they're a good purchase if you travel often.
9. Plan Your Outfits
A tough piece of packing advice people hate hearing is that they shouldn't ever bring things just in case.
This goes for everything, from the random gadgets you think you might need to the extra ballgown you want to bring in case you get invited to a ball.
But really, one underrated packing tip is to plan your outfits in advance – no 'just in case's.
Planning your outfits in advance can really help you streamline your vacation wardrobe and ensure you're only bringing things you'll actually wear. Plus, it will also help you look better during your trip.
Click here to check out my minimalist travel packing lists for both Summer and Europe travel.
10. Always pack your absolute essentials and one outfit change in your carry on
Smartly packing for travel means preparing for the worst, so be sure to keep this luggage packing tip in mind!
While only 1% of bags tend to get lost, it will happen to even the best of us at some point… whether the bag is lost,, goes missing or uh, is accidentally taken by someone else in Paris (true story). That's why it's so important to have some essentials in your carry-on bag.
Having your essentials and extra clothes on you will bring precious peace of mind, so you're never that angsty person waiting in fetal position at baggage claim.
11. Keep Some Extra Clothes In Your Travel Buddy's Suitcase
Another little contingency plan in case your suitcase goes missing is to (if you're travelling with someone else) make sure to pack some extra outfits in your travel buddy's bag and vice versa.
This way, if either of you loses your bag, you'll at least have some backup items. In the crazy off chance that BOTH your bags go missing, well my friends, I'm sorry!
12. Bring a few extra bags (e.g. totes, ziplocks, etc.)
You never know when you'll need them, especially for things like dirty clothes, which are always an afterthought.
They weigh nothing and come in SO handy, so don't forget a few!
And if you (like me) are working at reducing plastic usage while travelling, I recently discovered these re-usable silicon Ziploc bags (and mesh produce bags) that would definitely come in super handy for travel as well! Check out reviews and prices here.
13. Bring A Bag For Dirty Laundry
On that note, even if you don't bring a bunch of totes or extra bags, make sure at the very least to bring a closable bag for dirty laundry because you definitely want to keep that stuff separated.
… And a bag that zips up or seals is ideal because….. well, I'm sure you've smelled dirty laundry before.
14. Keep your liquids in a bag and separate them from your other goods
Many of you probably know this already, but just as a reminder, if you're bringing any liquids in your carry-on bag, you'll need to present them separately at airport security so they can be scanned.
One of my favourite carry-on packing tips is to get your own reusable toiletries bag instead of using the bags at the airport.
Since I almost always fly carry-on only, I've invested in this awesome reusable clear toiletries bag that's TSA approved so I can easily store all my toiletries in it and just pop it out during security checks.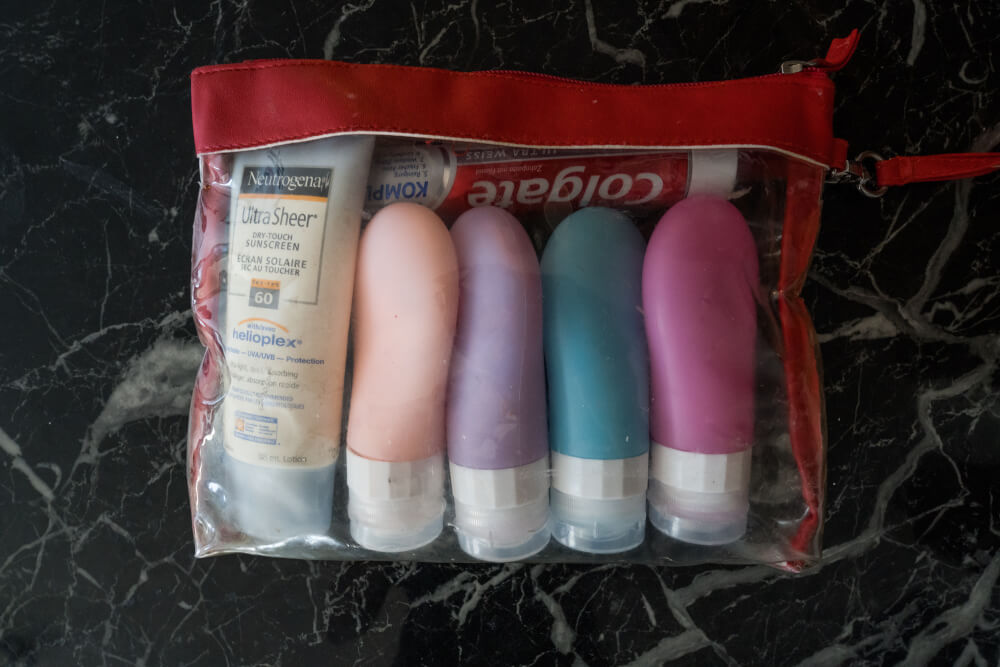 This is just way more durable and I don't need to use those dinky plastic bags they provide.
NOTE: 95% of the time, I've had no trouble with this, the only exceptions being random airports here and there mostly in Paris and London I think, but yes if you travel often, a bag like this is a total lifesaver.

If you haven't yet invested in an excellent travel toiletries bag, I highly recommend you do so. They're one of the best investments I've ever made for travel! You'll never want to use a dinky single-use Ziplock ever again.
Looking for a durable and affordable toiletries bag for your upcoming travels? Check out my roundup of best toiletry bags you can buy online, or check out this summary table below:
15. Always wear your bulkiest items of clothing on the plane
*Puts on Captain Obvious cape*
Coats and boots are heavy. So, if you plan on bringing them on your trip (when packing for winter in Europe for instance), make sure you're wearing them so they don't hog up all the space (and weight) in your luggage.
This is an extreme example (that I do not recommend!!) but check out this hilarious coat that you can stuff all your luggage into.
[Also ideal for smuggling movie theatre snacks]
16. Forget full sized liquids, pack mini versions and buy if you need more
This is one of the top suitcase packing tips for travel I recommend to newbie travellers, and one of my all-time favouite packing hacks.
Seriously, put that full-sized bottle away! There's zero reason for you to bring it.
There WILL be toiletries to buy where you're travelling. It's not worth the unnecessary weight to bring a giant bottle of everything (which I have seen many people do).
17. DIY Your Own Travel Size Toiletries
An additional tip building off the point above is to make your own travel size toiletries instead of buying them.
I still see a lot of people buying mini size toiletries from shops that cost like 1-2 bucks per bottle, but I don't think this is really practical.
Those mini bottles are a huge waste of plastic and also you're bound to those specific products, which isn't great if you use very specific shampoos or cleansers like I do, so I really recommend buying reusable travel bottles like these affordable silicon ones, which I love.
These are SO handy and SO cheap – definitely travel packing essentials I can't live without.
With them, you can pack lighter, bring your favourite products with you and it's a little bit better for the environment.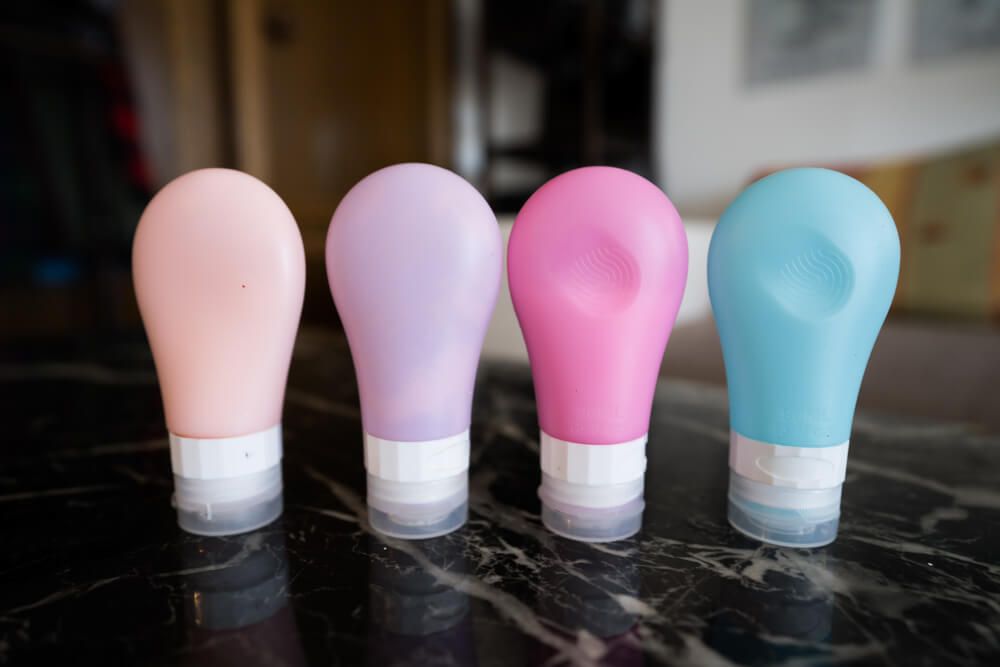 These leak-proof silicon bottles are perfect for this, and dirt cheap too, but I've summarized some other popular options in the table below.
Pssst, if you need a little extra help, read my full roundup of the best travel-size bottles you can buy online.
18. Use Plastic To Avoid Leaks
If you're packing any liquids, sometimes you might find that they can leak in your bag, which is… obviously not great!
To prevent this from happening, I recommend covering the bottles with something before you cap them.
Now often this tip is given with the assumption that you'll be using plastic wrap, but this effect can also be achieved if you have a million plastic shopping bags in your cupboard.
Just cut those up and use some little squares to cover instead.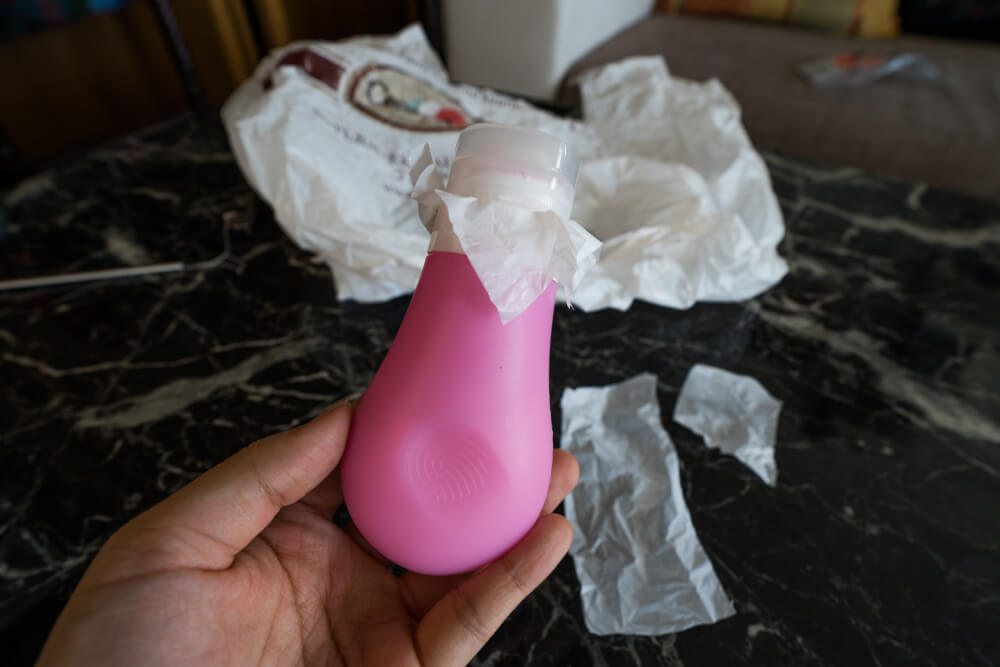 19. Use tissue paper to avoid wrinkles
I haven't tried this one myself, but many travellers swear by rolling their clothes with sheets of tissue paper, or putting sheets of tissue paper between folded shirts.
This apparently minimizes the friction/pressure, which then reduces wrinkles. Magic!
20. Plan to layer for warmth
Rather than bring chunky sweaters or puffy jackets, think about bringing many layerable items instead.
This is (in my opinion) the most effective way to pack for cold weather, and gives you more outfit choices too!
If you struggle with travelling light, you might also benefit from this guide on how to travel light.
21. Never pack things "just in case"
Let's be real: more often than not, that case will not come up!
And if by some miracle, you're in need of a special item, just take that opportunity to indulge in some shopping.
Learn from my mistake: I lugged around a raincoat for 6 weeks in Europe and used it maybe twice… the amount of space it took in my backpack was embarrassing!
And if letting go of the "just in case" mentality sounds impossible, you might benefit from my minimalist packing list/guide.
22. Pack The Heaviest Items On The Bottom Of Your Bag
This is a VERY underrated tip that a lot of people forget about, but when packing your suitcase, make sure to place your heaviest items at the bottom where the wheels are to avoid the suitcase randomly toppling over during your trip.
Having heavy items on the bottom is the best way to pack a suitcase for stability.
… The last thing you want is for your suitcase to be imbalanced!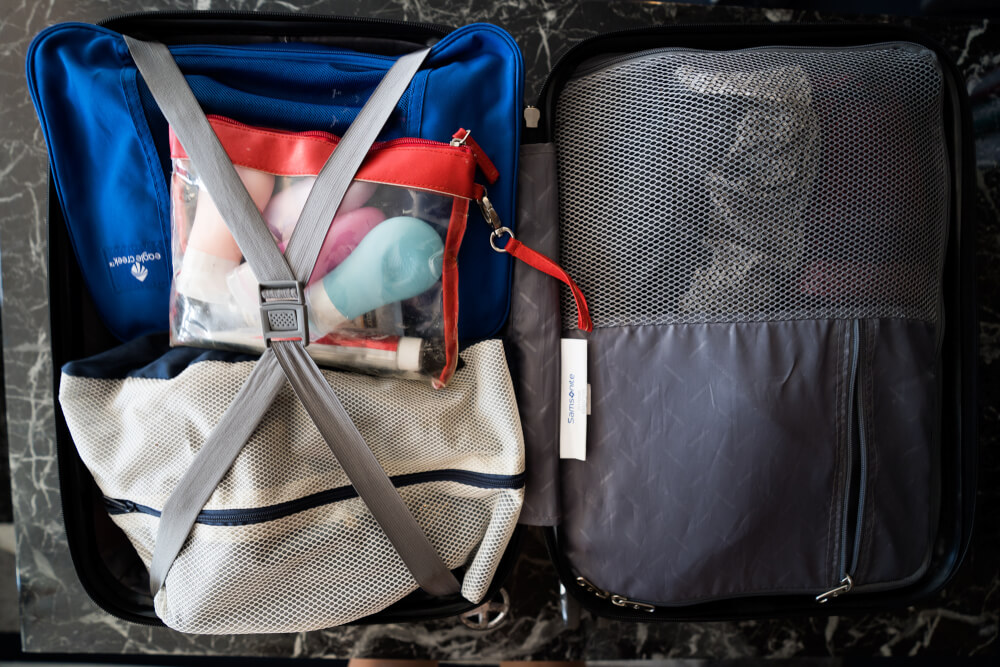 23. Make Sure You Have A Unique Luggage Tag Or Mark Your Suitcase In A Unique Way
Honestly, you'd be shocked at how often people take the wrong stuff at baggage claim.
It happened to me once a few years back. I was travelling with a grey hard top suitcase topped with a cutesy pink tag.
I thought that was already unique, but sure enough, someone took it by accident thinking it was theirs! I only realized when I stood there like a doofus for an hour watching all the bags get taken and the last one left looked suspiciously like mine.
Don't worry – I eventually got mine after shedding my body weight in tears and whimpering repeatedly.
SO, to avoid this ever happening to you, I suggest you make your suitcase obnoxiously unique… that way it'd be really difficult for someone to think it's theirs.
Might I suggest this hilarious sloth cover urging you to follow your dreams?
24. Bring A Reusable Water Bottle
Most major European cities will have fountains all over where you can get delicious tap water for free and most major airlines are happy to serve you water in your own bottle as well, so that's why it's a great idea to take advantage of a reusable water bottle on your travels.
Sure, it may not be the most space-efficient thing to bring but it's really handy to have, and better for the environment too : )
If you're worried about bringing a water bottle that's too bulky, there are a lot of great collapsible water bottles out there with amazing reviews like this one.
25. Last but not least, don't forget to leave a little extra space
A list of suitcase packing tips for travel wouldn't be complete without this important (but often forgotten) gem of wisdom.
Here's the thing: you're human… You will inevitably buy something.
The worst feeling is falling in love with an item abroad and having zero space in your suitcase to bring it home.
Pro tip: I have some friends that bring an extra duffle that folds up small so that they have an extra bag for the way home (to hold all the shopping!)
And by 'friends', I mean my brother, who once came home from Japan with a suitcase full of Pikachu dolls. Still, a pretty cool packing hack!
More Travel Packing Hacks
Packing for vacation shouldn't be stressful… and the more packing tips you know, the more prepared you'll be.
So now let's move onto some cool travel HACKS, AKA ingenious little tricks that you can use to make packing a little easier and more fun.
26. Pack A Pillow Case
We'll start with a weird packing hack – pack a pillow case on your next trip!
Why? Well, they weigh nothing and are really multipurpose.
You can, for example, stuff one with clothes or a puffy jacket for a DIY travel pillow, or if you're staying in a hostel it might be nice for hygiene reasons.
Honestly if you have no other use for it, consider it a dirty clothes bag.
27. Pack A Clothespin Or A Money Clip
Even if you don't plan to do laundry or um… clip money on your trip, these are great for making a DIY toothbrush stand so you can make sure your toothbrush doesn't touch the counter or anything gross.
All you need to do is clip it onto the middle of the toothbrush to create a nice little perch for your toothbrush.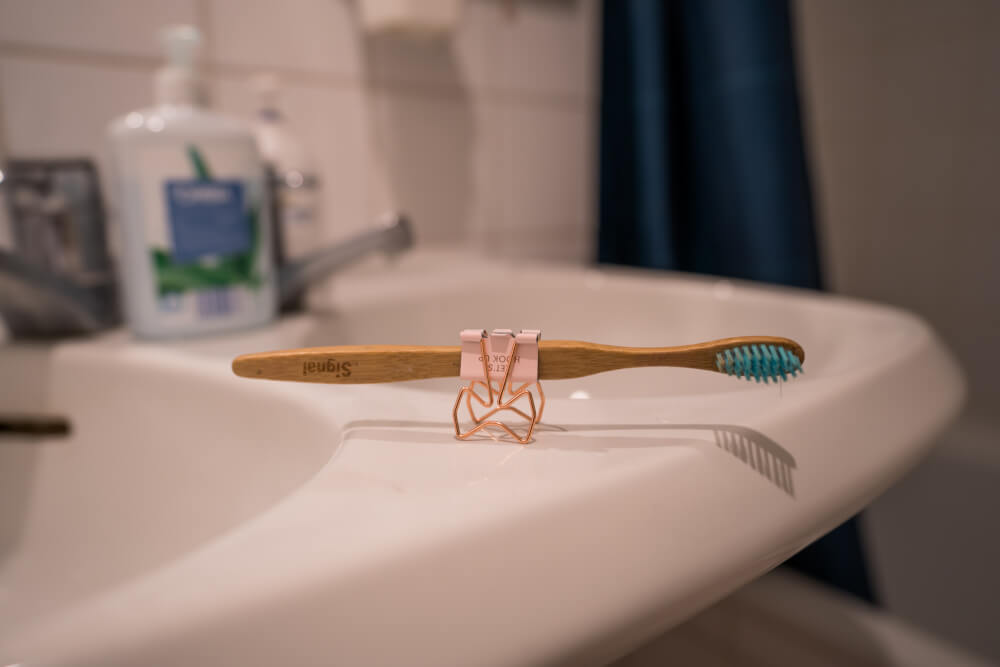 28. Use A Tic Tac Case To Store Your Bobby Pins
Bobby pins… you buy them in the hundreds and yet somehow lose them all.
Does this sound like you?
Honestly, bobby pins things go missing ALL the time so it's really handy to keep them all in one spot, and a Tic Tac case is the perfect size for this purpose.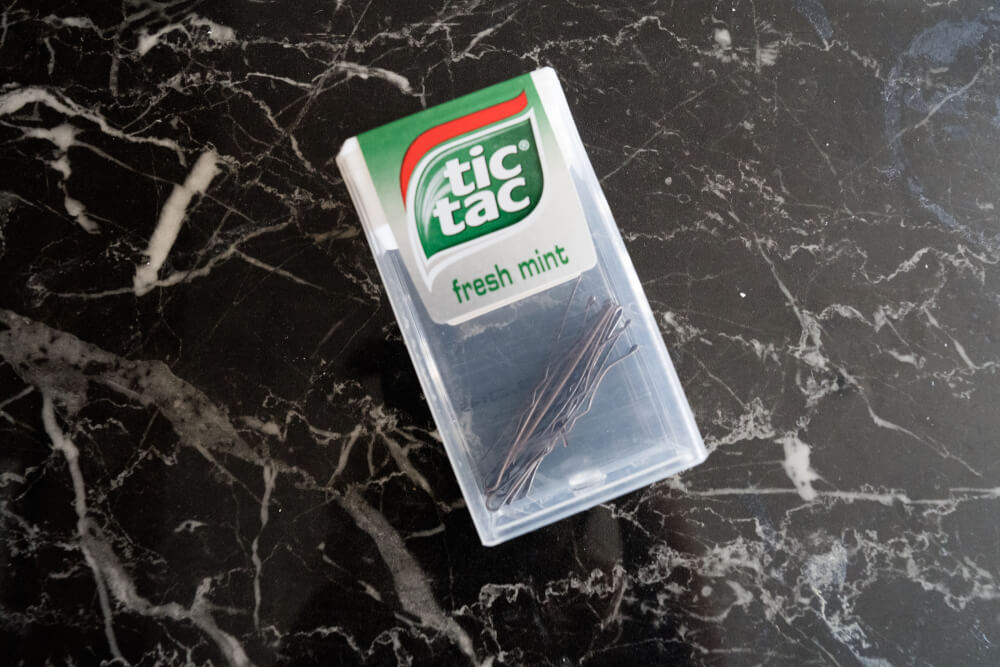 29. Use A Carabiner For Your Hair Ties
In a similar way, you can use a carabiner to keep tabs on all your hair ties, which means no more digging around in the darkest depths of your bag for one, or keeping one on your wrist at all times. Yay!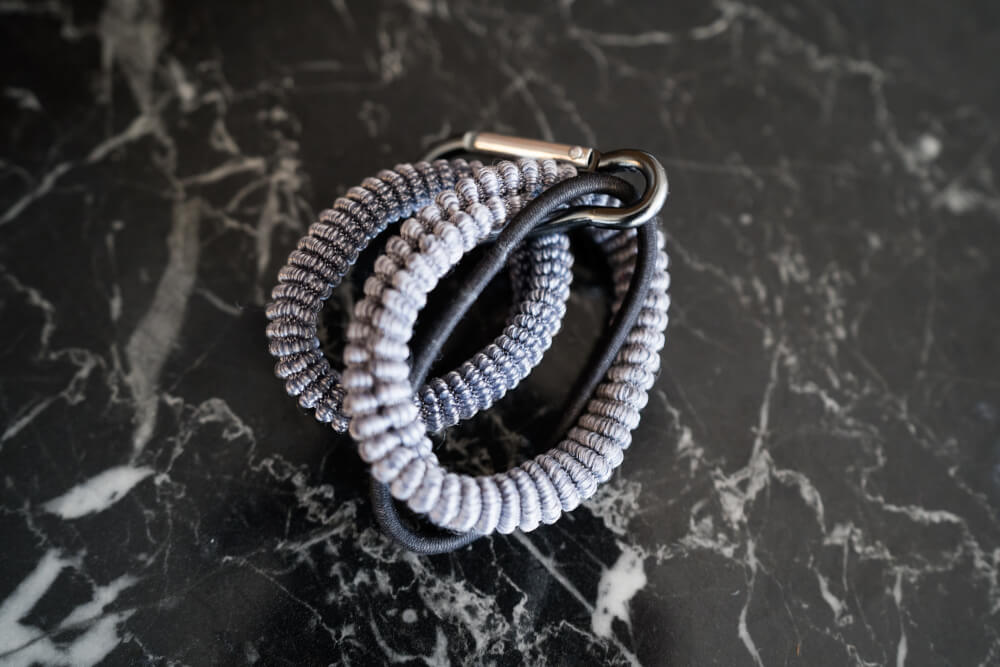 30. Store Q-Tips In Old Pill Bottles
If you have any old pill bottles lying around, they're actually the perfect size for storing Q-Tips, so if you're big into keeping your ears clean while abroad, be sure to start hoarding those pill bottles ; )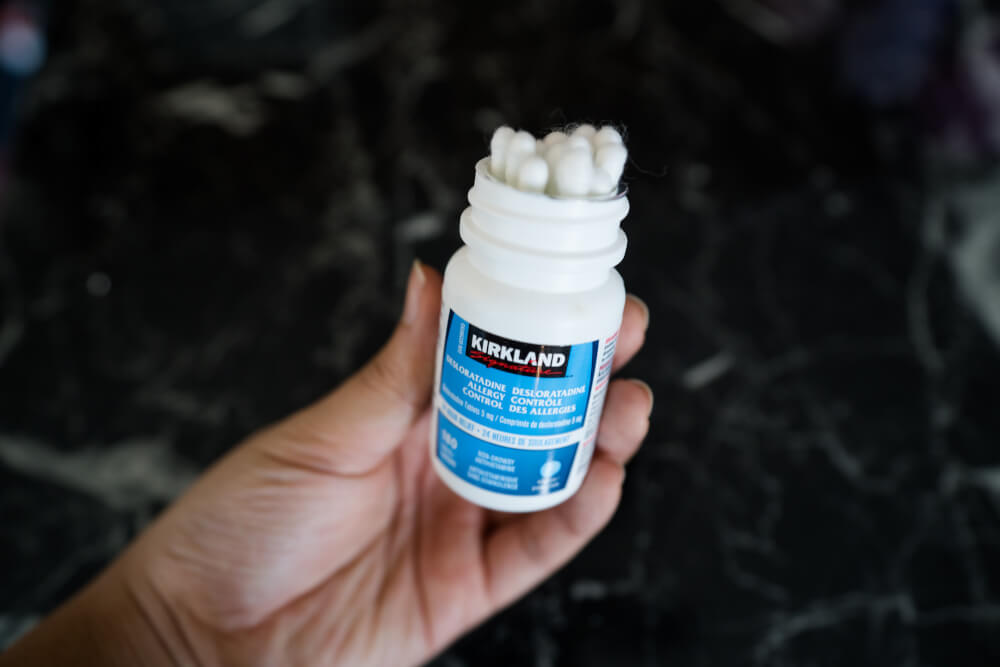 31. String Necklaces Through A Straw To Keep Them From Tangling
This is a really easy thing to do if your necklaces get tangled often – mine personally hold up fine usually so I just keep them in a pouch but if you want an easy way to make sure they don't get tangled, thread your necklace through a straw and then hook it around.
This way, your necklaces stay in one untangled bundle.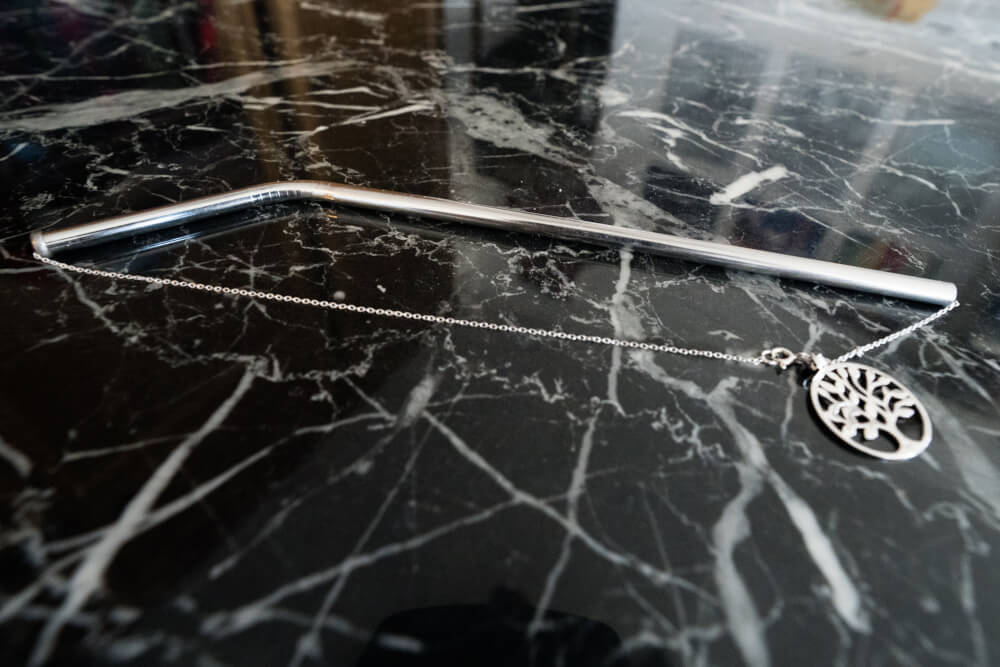 32. Use A Shower Cap To Store Your Shoes
Obviously this is a shower cap you will not be using, but wrapping a shower cap around your shoes is great for keeping your dirty muddy shoes away from the rest of your belongings.
Alternatively, those big zipper plastic bags that bedsheets come in are also great for the same purpose.
33. Stuff Your Shoe With Small Items To Save Space
Ahh yes, efficient packing tips – my favourite!
If you're really looking to maximize space in your suitcase, consider stuffing your shoes with small items like socks and underwear. You'll be shocked at how much you can actually cram in there.
NOTE: Just be sure, especially with underwear, to put them in a protective bag first because putting them in your shoes as-is sounds like infection city.
34. Invest In A Universal Adapter
If there's one travel tool you need in your arsenal (besides my precious packing cubes of course), it's a universal adapter, especially one with multiple slots for USB chargers too so you can charge multiple devices without a bulky power bar.
Why should you get a universal adapter?
Well, you can reuse it on every single one of your trips, and even if you're JUST visiting Europe, there are certain countries that use a different outlet (e.g. the UK, Ireland and Malta), so better safe than sorry. Trust me, the ease of mind is priceless.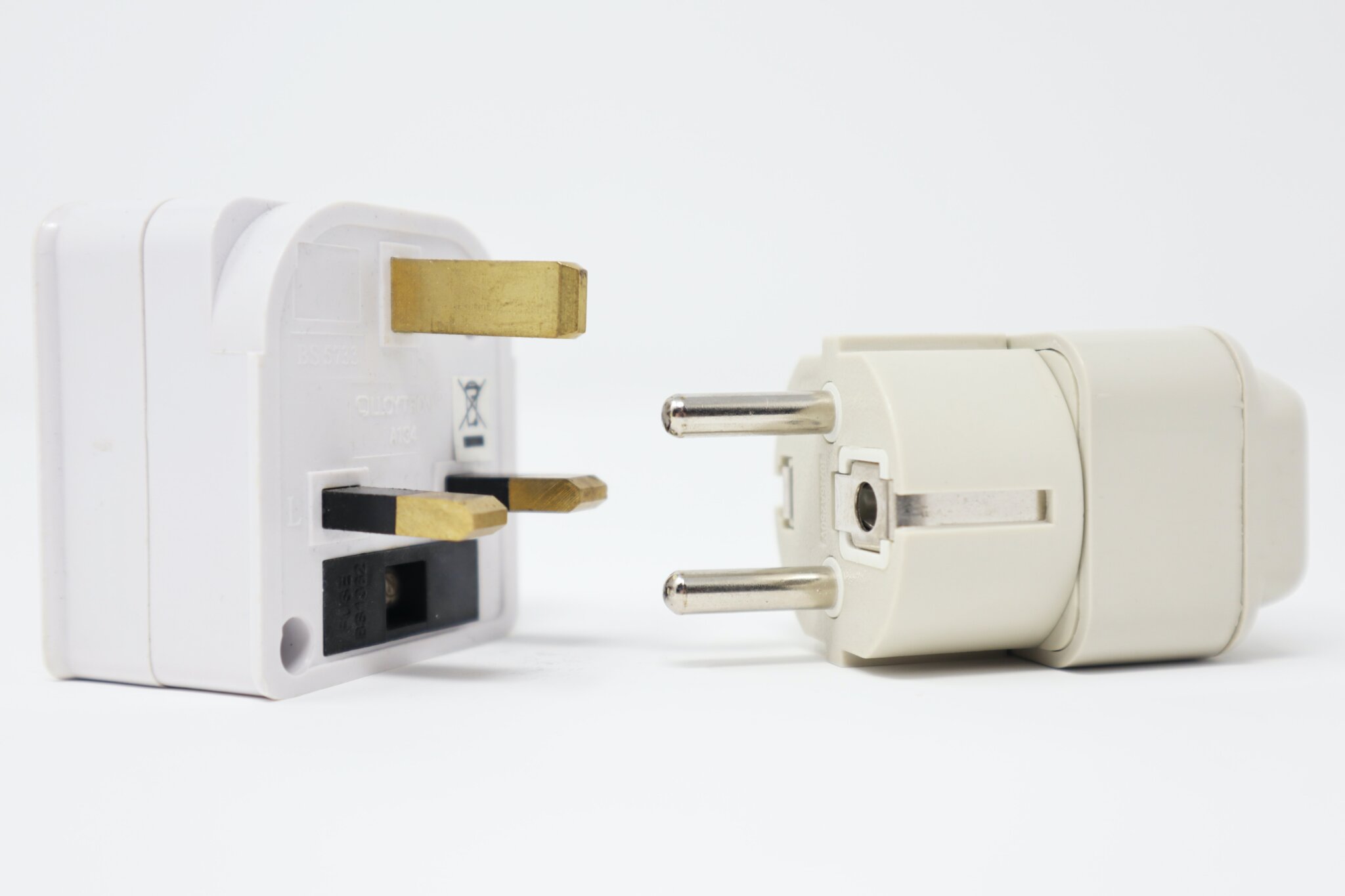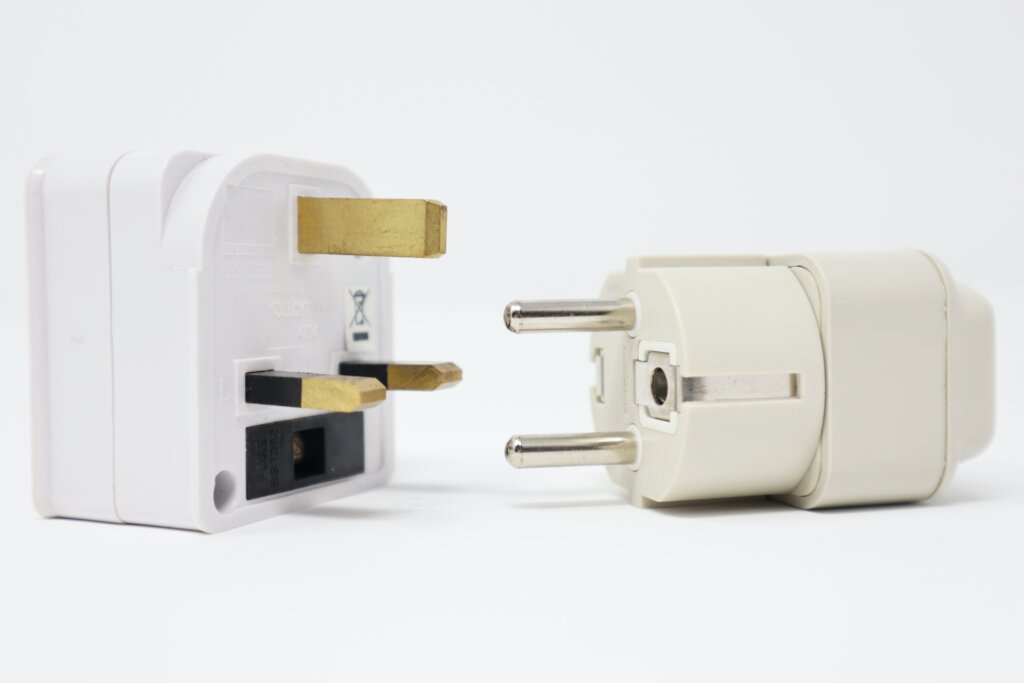 35. Bring An Oven Mitt
This is one of my favorite travel packing tips and tricks because it's so random.
But it's also super helpful.
If you travel with any heat appliances like I do (e.g. a hair straightener, curler, etc.) then bringing an oven mitt is a genius way to make sure you always have a heatproof surface to rest it on and also a safe place to store it when you need to pack up quickly in the morning.
I have a terrible habit of just tossing my hair straightener on top of my stuff when I travel, which terrifies my boyfriend because… well, nobody likes fires…. but now that I wrap my stuff in an oven mitt, he can breathe a little easier, and we fight a lot less ; )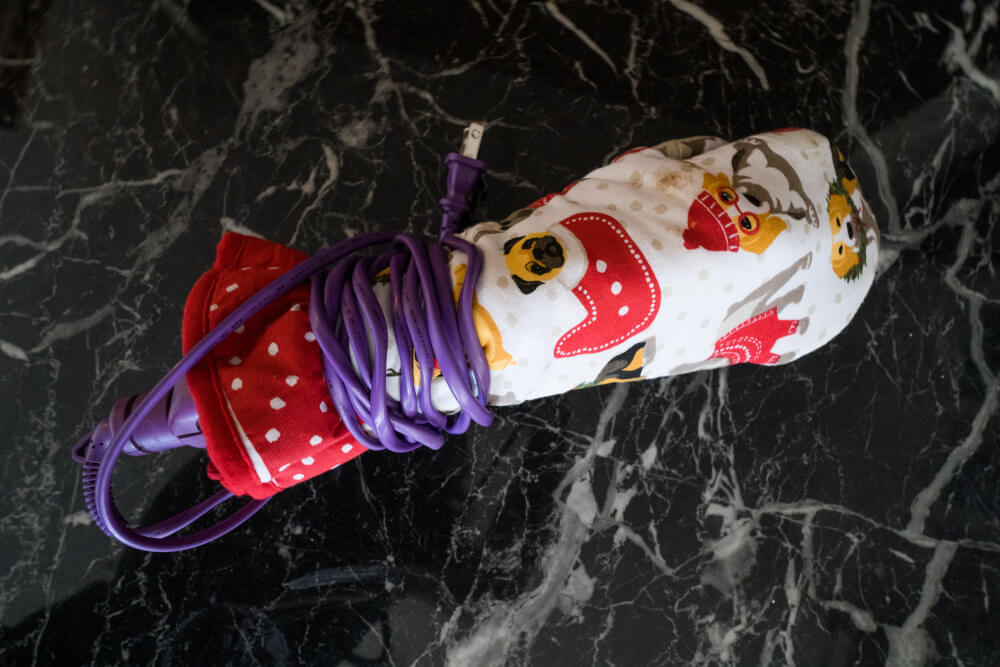 36. Pack Dryer Sheets To Avoid "Weird Clothes Smell"
If you've travelled any time in your life, I'm sure you're familiar with that "weird clothes smell" that can quickly permeate your suitcase.
Well, packing a dryer sheet or two in your bag will keep that stench at bay! Not only are they very light, they'll keep your luggage smelling freshy fresh.
Need a recommendation? These ones smell like lavender and are both vegan and cruelty-free.
37. Bring A Frozen Waterbottle Or Frozen Sponge To Keep Your Snacks Cool
Now I'm sure you know you're not typically allowed any liquids over 100mL on a plane…
But if you want to bring your own drink on board and avoid the $10 airport waters, or if you just want to keep your snacks nice and cool, consider bringing a frozen water bottle as a DIY ice pack and a refreshing drink after you pass security…
Or if you just want an ice pack, a frozen sponge will do the trick.
BONUS: Don't forget to pack pens!
And okay, here's a final bonus tip for you, not exactly a hack but something that's SUPER important and most people forget… Make sure you have a pen in EVERY BAG.
You never know when you need a pen, especially if you need to fill out any customs paperwork, and honestly the little station they sometimes have is like the Hunger Games of pens.
One time I landed at London Stanstead and they didn't even have ANY pens available, so I had to awkwardly ask a staff person to borrow theirs and it was just… really weird.
#TeamPenForLife
Did I miss any of your favourite suitcase packing tips?
So there you go, years of packing wisdom squished into a single blog post. I hope you found this free packing guide helpful and valuable and if you have any more travel tips for packing you think I should add, Let me know in the comments!