*FYI - this post may contain affiliate links, which means we earn a commission at no extra cost to you if you purchase from them. Also, as an Amazon Associate I earn from qualifying purchases. Check out our Privacy Policy and Disclosure. for more info.
Wondering how to travel light?
First I have to warn you: whether you're a backpacker or carry-on traveler, one of the downsides to traveling light is that your wardrobe is, by definition, woefully limited.
Now, don't get me wrong – there are many things worse in this world than having only 2 bikinis on your Hawaiian beach vacation, but it seems like nowadays people are divided in two camps: the minimalist light packers who favour function, and the glam #OOTD traveler types who are inexplicably always wearing gorgeous flowing dresses.
… but my question is: what if I'm neither?! What if I'm both?! And also inhumanely lazy?!? (mostly that)
I'm by no means a stylish fashionista (I literally own 15 different grey cardigans and don't know why), but looking presentable while travelling is still important for me.
From my experience, people are generally nicer and more willing to help you, plus on a very vain level, twirling in floral dresses is just really fun.
Genuinely, I don't have the self-confidence to rock the stereotypical 'backpacker' look.
While other girls might look badass, carefree and cool in their loose tops and topknots, my attempts at this aesthetic veer more towards 'deranged hobo'… which is a look that cannot be saved by any accessory.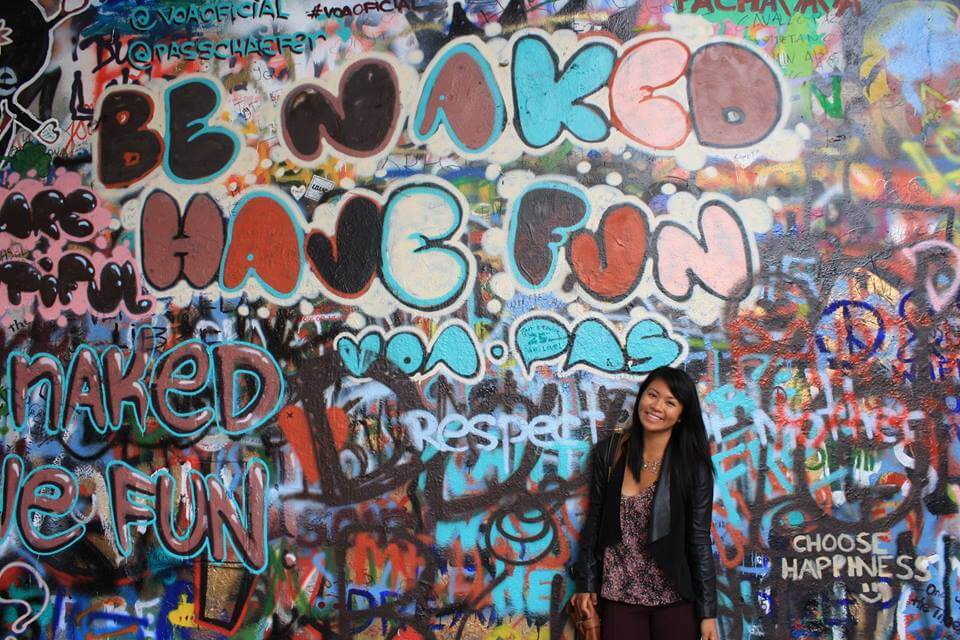 … so for my fellow deranged hobos, this article is for you. The in-betweeners… who want to pack light, look decent, but not worry about looking glam at every second.
In this post, I detail how to travel light and feign that you're put together wherever you go! Don't worry fellow lazy girl, I gotchu.
Of course, these packing light tips are much more relevant to certain destinations than others. Most of my travels have been around Europe, where style might be more of a concern, but of course, if you're reading this blog, I know you're brilliant and amazing anyway… so use your common sense as to which tips make sense to where you're headed.
How to Travel Light (and Not Look Like a Slob): Golden Packing Light Tips
1. Pack a few knockout accessories – especially bold pieces like statement necklaces
Honestly, beautiful accessories are the closest thing we have to magical 'instant glam' fairy dust.  People often question why "I look so dressed up" when legitimately all I've done is put on a sparkly necklace.
It's a sneaky (and wonderfully lazy) way to look good, so I always try to have 2-3 nice pieces along with me, especially since they weigh close to nothing. (And cost next to nothing too… look at ALL these ridiculously pretty ones for less than $20).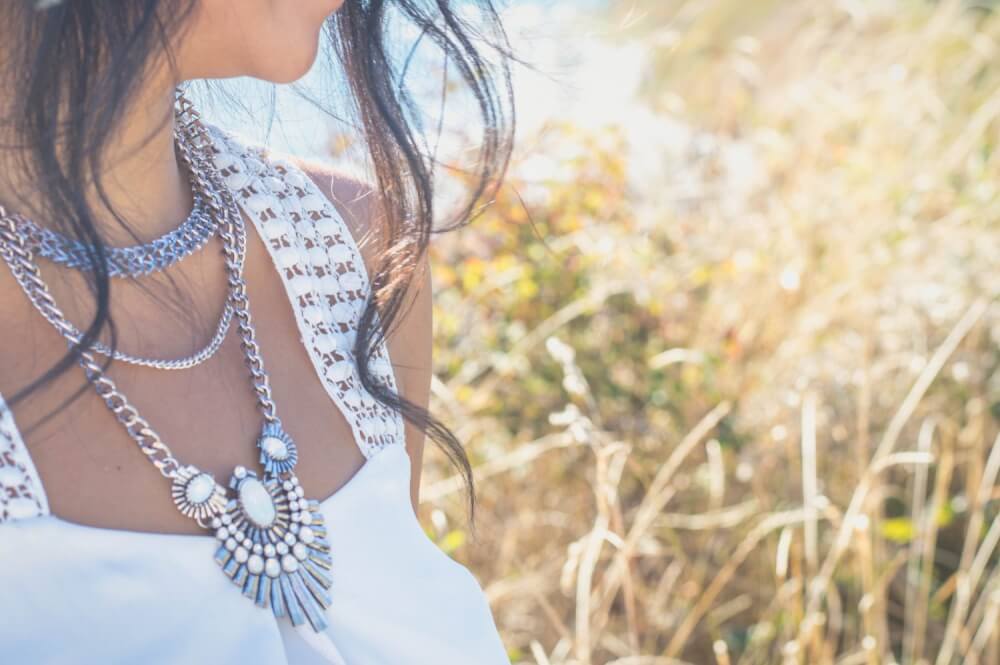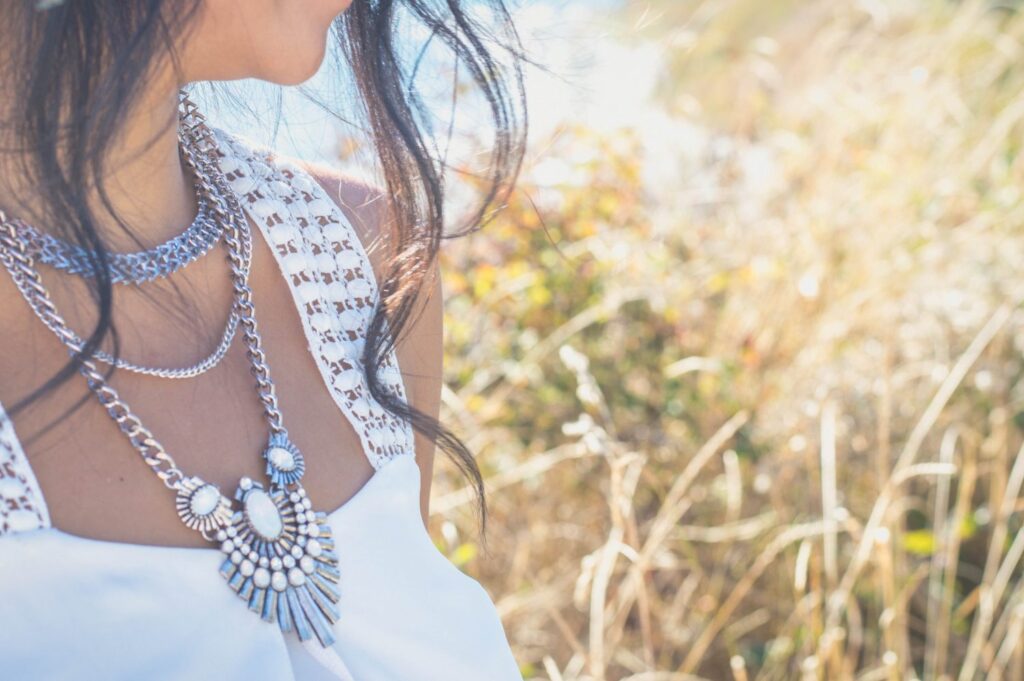 Where can you find said magic dust? Well, if you're looking for inspiration, Happiness Boutique has a wide selection of gorgeous pieces, including the sparkly gem I'm wearing in the photo above.
For other travel-inspired options, ModCloth has a bunch of beautiful necklaces I'm obsessed with at the moment! Browse (and lose all self control) here.
2. Bring only what you wouldn't mind being photographed in
Those wondering how to travel light should remember this: we're living in the 21st century so odds are, at some point during your travels, you'll be wanting photos taken.
My tip to you is to never ever bring anything that you wouldn't want to see in photos, no matter how comfortable.
Many people tend to have a "lazy outfit" (probably giant sweatpants and hoodies, though I'm partial to this kangaroo onesie, myself). The problem with these is that they only serve one purpose: when you want to vegetate and become a human burrito.
When items only work for one certain occasion or purpose, then you're not maximizing the space in your bag. So, even with things like sleepwear, think of items that are both comfy and decently put together (e.g. yoga pants instead of fuzzy panda bear fleece). This way you can potentially use them in other situations.
PRO TIP: Look into buying one of those dresses you can wear multiple ways. They're so easy to find (and really cheap too! Here's a cute one for under $20). They're perfect for the day to night transition (and for pretending you're not recycling the same 4 outfits over and over. lulz)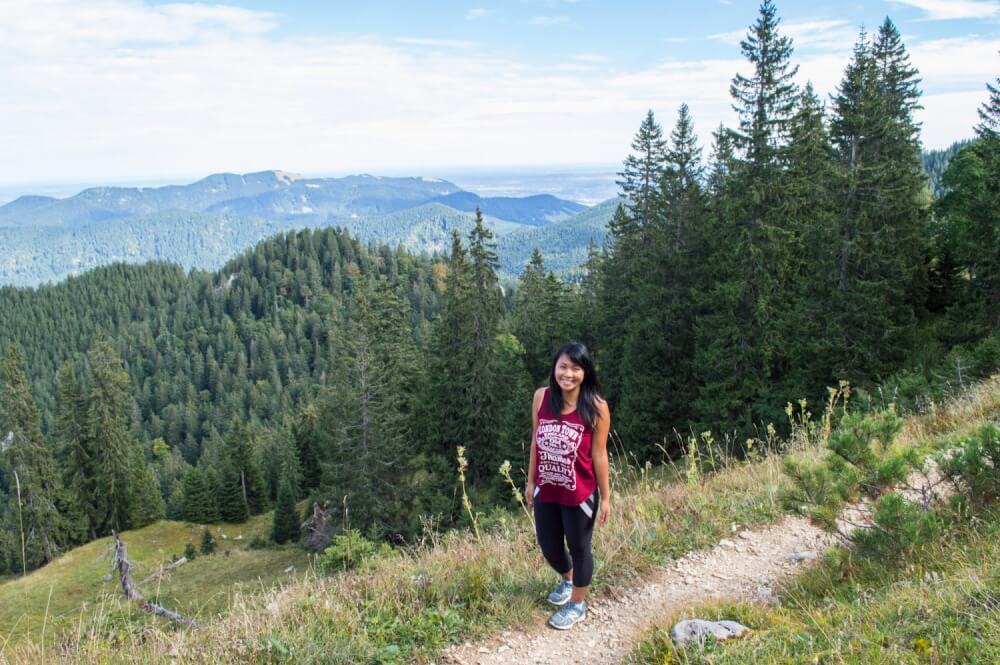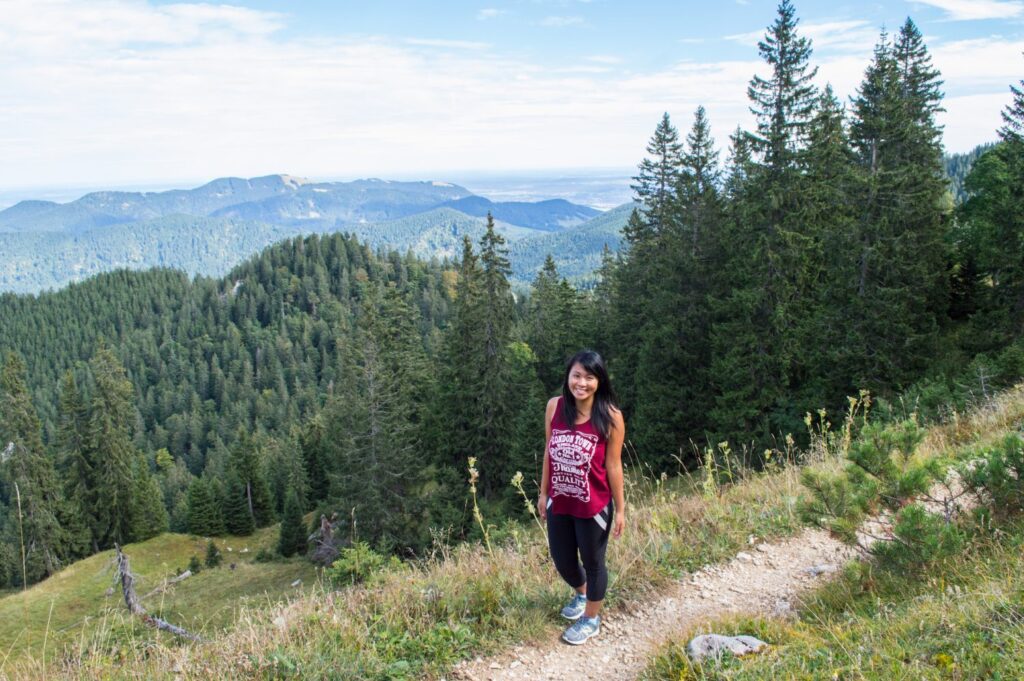 3. BUT don't forget to prioritize comfort
This means those platform heels should probably stay at home, along with that skin tight clubbing dress.
Again, make sure the pieces you pack are multifunctional.
For instance, a nice top paired with dark jeans can be used for going out in the evening, and also for sightseeing during the day (with a pair of casual shorts).
One test I use is to think: "Would I mind sitting on a 12 hour bus with this on?"
If the answer is no, then I won't pack it. There's a wide variety of pretty clothes that are comfortable, so opt for those and never pack something that is *ultra cute* but uncomfortable to wear. I guarantee you won't bother putting it on.
RECOMMENDATION: I seriously swear by my dress sandals from Clarks.  They're the most comfortable shoes I've ever owned and one summer, I literally wore them everywhere, to the point where I got THE worst tan lines in history. Here's a similar pair to what I have.
4. Make sure all your tops match all your bottoms
One of my favourite packing light tips.
Making sure all your tops match all your bottoms is an easy but simple trick to maximize the different outfits in your bag!
This will usually mean picking some kind of colour palette for your wardrobe, but since I have a weirdo obsession with colour palettes anyway, that's more of a reward for me than anything else!
There are also some companies out there who now specialize in convertible travel wear that you can wear in a bunch of different ways. VacayStyle for instance has awesome collections, with pre-matched pieces that combine into over a dozen outfits. Perfect for the hopeless and uncoordinated! (aka me)
5. Pay attention to the fabrics! Pick items that don't easily wrinkle
When I'm at hone, my favourite thing in the world is my clothing steamer, which works like magic and instantly smooths wrinkles.
Unfortunately, bringing this mammouth gizmo with me isn't an option on the road, and as a result I'm often stuck with wrinkly clothes (which I vainly try to fix with my hair straightener).
Save yourself the grief – you want clothes that you can grab right out of the suitcase and throw back in just as easily. While irons may be available at hotels and hostels, ain't nobody got time for that.
What fabrics are ideal? Well some travellers swear by Merino Wool (scope out products here) but there's plenty of good options out there.
Of course, you know your wardrobe best (i.e. what holds up to wrinkles, what dries quickest) but for a good guide, check out this post on Best Fabrics for Travel from Her Packing List.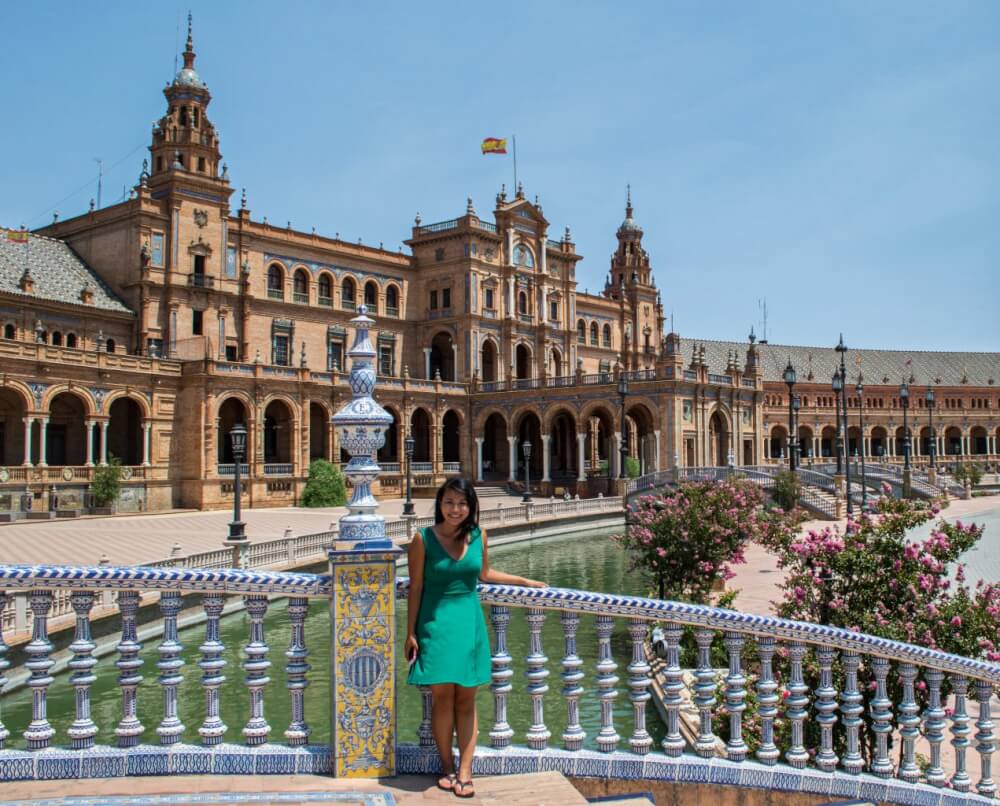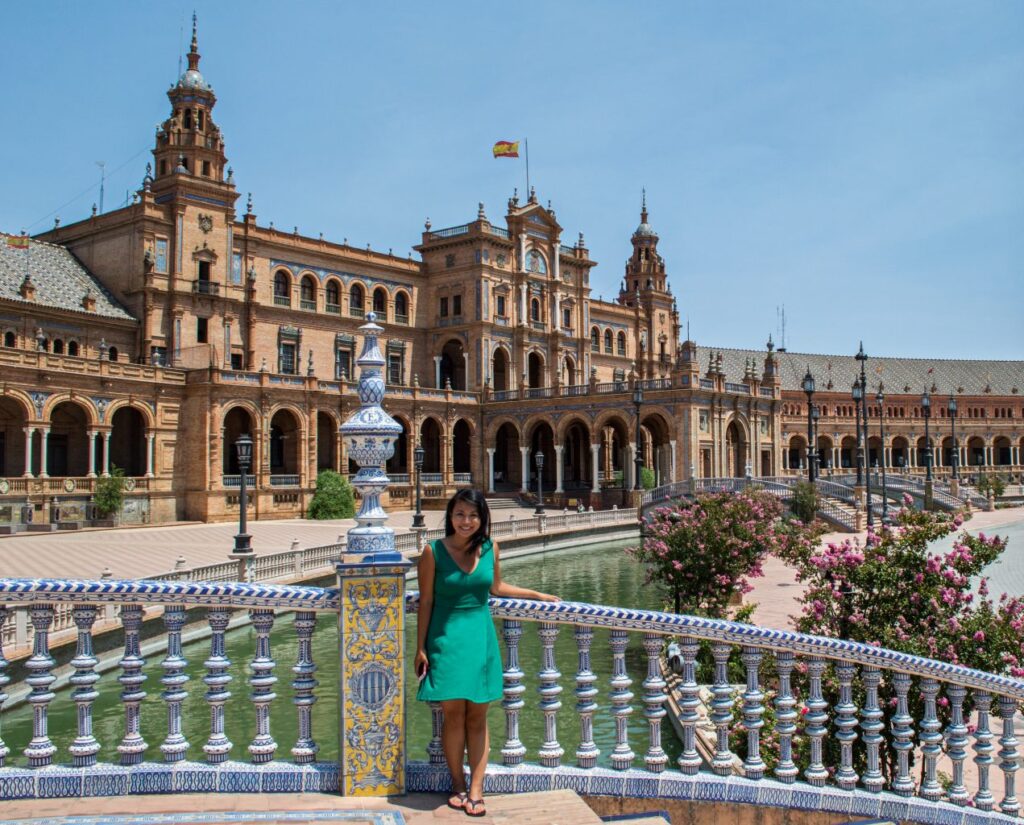 6. Pack a pretty scarf or two
A nice scarf is probably one of the most versatile things that you can pack.
I use mine for so many purposes (as a blanket, to wrap around fragile goods, as a makeshift pillow on buses, etc.) that I sometimes forget you're actually supposed to wear it.
A colourful scarf can jazz up your basics immediately and is a sneaky way to make it look like you have several outfits! It's also perfect for emergency situations where modesty is a must (e.g. visiting certain churches).
PRO TIP: Consider getting one of those secret passport scarves that let you hide your valuables like a ninja. Yes, these exist. Loads of options online for less than $20 (see them here).
7. Quality > quantity, pack only pieces you love (rather than more just for the sake of variety)
If you wanna know how to travel light, you should keep quality > quantity in mind, and never pack anything for the sole purpose of "just in case". If that 1 in 1000 case pops up, there's stores abroad where you can probably get the item you need.
8. Bring plenty of layerables
A good question is how to travel light even when it gets cold.
The answer is layers!
Even during the summer, odds are there will be some random anomaly of a day where low temps will make you feel like a human popsicle.
Bringing clothes that layer well together is crucial.
Don't be that girl who had to wear a fancy trench coat over a casual denim jacket over an oversized sleeping T-shirt (aka me once because I'm useless).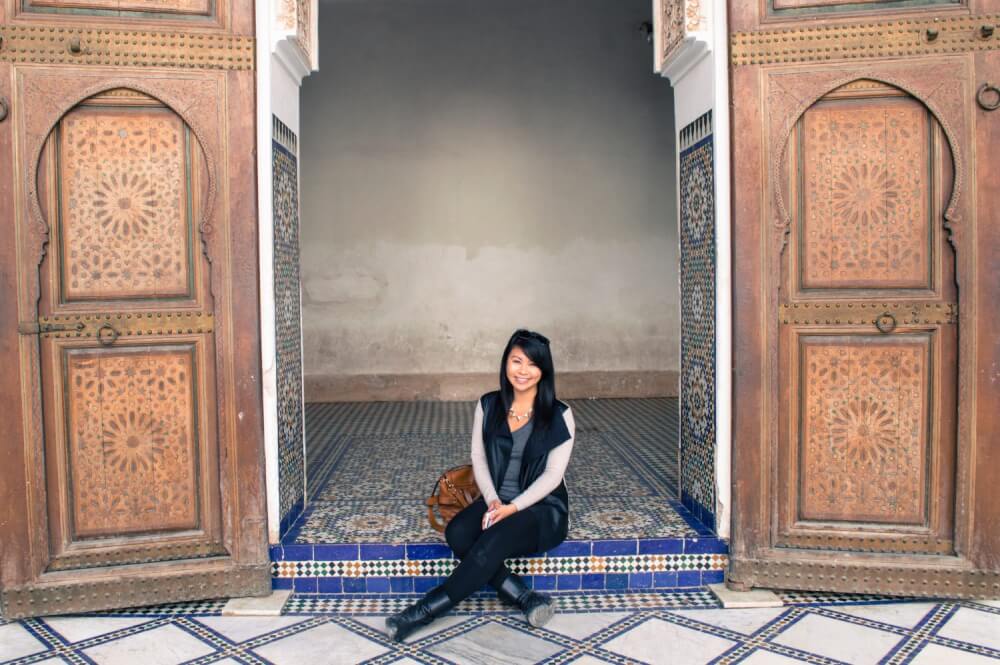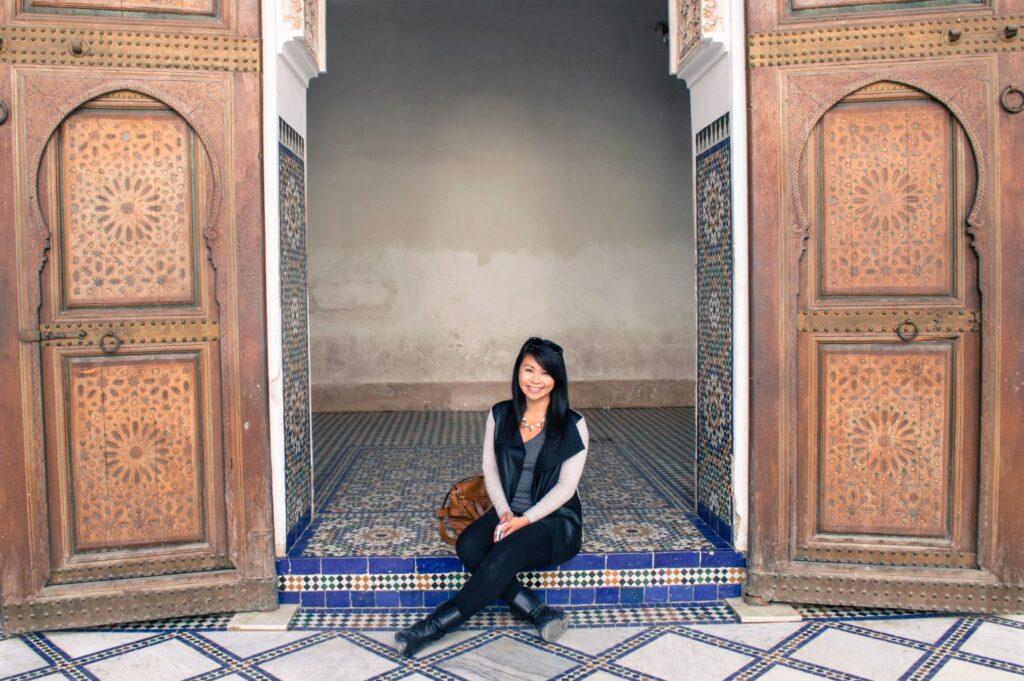 9. Avoid lights and whites
For long-term travel, I'd stick to darker tones.
A lot of bloggers advise that you bring a plain white t-shirt because "it's so versatile" and "effortlessly cute".
I don't know what kind of stainless universe these bloggers come from, but if you ask me to pack a white t-shirt, that thing will probably have chocolate on it before it even hits the suitcase (shout out to Tide to Go for being your gal's BFF).
Pastel and lighter shades should also be avoided. One of my favourite light blue dresses started turning brown in certain spots during my 3 months abroad, which ruined the princess appeal just a bit.
Depending on the length of your trip, you're going to want items that last through some wear and tear, so darker shades work better.
PRO TIP: Buy some travel-sized laundry detergent pockets. Tide makes these affordable ones for sink use. They could save your life between proper laundry runs.
10. Have one little black dress
LBDs are a lazy girl's best friend (well, 2nd best friend after Netflix).
Why?
It's an easy way to look nice and its versatility is unmatched. You can dress it down with a scarf and cardigan during the day, then quicker than the Flash, add some bling and you're ready for a night out. Pro tip: A-line dresses like this one are perfect for hiding any travel-induced food babies!
11. Invest in a nice purse
"But what about money belts and fanny packs" you murmur.
I'm sorry – I can't do it. I just can't.
Fanny packs and big clunky backpacks to me are akin to a giant sign that reads "I am a tourist. Please rob me if you can".
To me, it doesn't matter if you have the nicest outfit in the world, the wrong bag really shatters the whole 'put together' illusion that we're attempting to create.
Luckily, there's a lot of great bags out there that combine function and style. I would highly recommend the Lo & Sons Claremont camera bag, which is big enough to hold a camera + lens and plenty else if you get creative. There's even a secret zipper on the back for your valuables! I bring it pretty much everywhere and it's my go-to "look presentable" companion.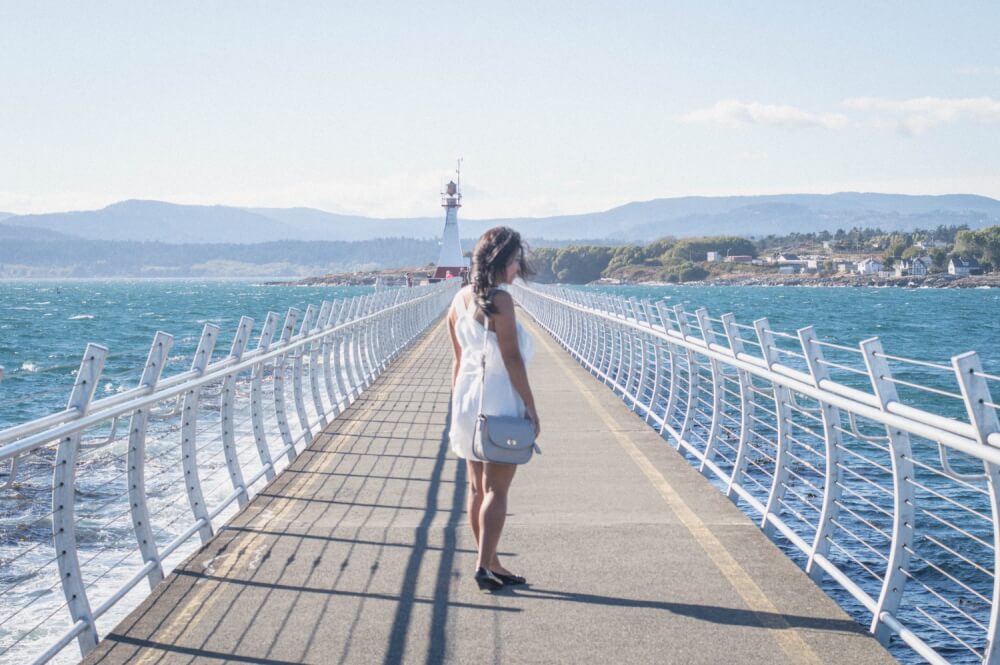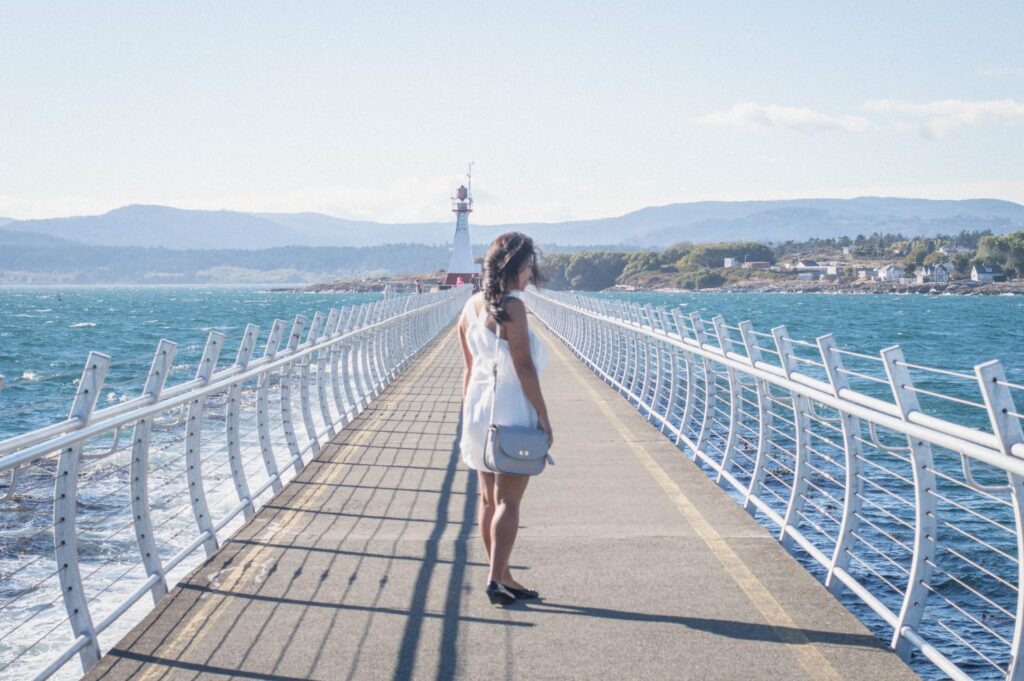 12. Pack shoes that can transition from day to night
While running shoes are practical, I argue that you can find flats, walking sandals and boots that are just as comfy, but more versatile for travel purposes.
Unless you plan on doing hikes or other sporty things, invest in some really good walking shoes that can be passable for a night out (e.g. high heeled boots, strappy sandals, etc.), again, rockin' that dual purpose.
RECOMMENDATION (AGAIN): One last plug for my favourite sandals ever. I promise, Clarks makes the most comfortable shoes. I've gone hiking in them! Here's a similar pair to what I have.
13. And this isn't for everyone, but bring a friend who's your size!
Here's the thing: you can mix and accessorize all you want, but after a certain amount of time on the road, there's no shaking the fact that you feel drab from wearing the same thing over and over.
If you're able to travel with a friend, you have the potential luxury of sharing your wardrobe which, trust me, can work wonders on you feeling recharged and ready to take on your travels.
Even if you're not the same size, share accessories like scarves and necklaces and you'll feel brand new! No friends? This product makes it easy to grow one. … just kidding. *starts sobbing*
But you know, of course, I wouldn't recommend choosing your travel partner based on their clothing size. That's a little too Mean Girls for my liking.
A final note on modesty:
Depending on where you're going, certain types of dress may be considered inappropriate, or will earn you the kind of looks you don't want.
In Morocco for instance, I had to make sure my dresses were long and that my legs were covered because otherwise I would get stared down everywhere I went. Bring a pair of leggings/stockings and a scarf on every trip for moments like these when you need to cover up in a pinch.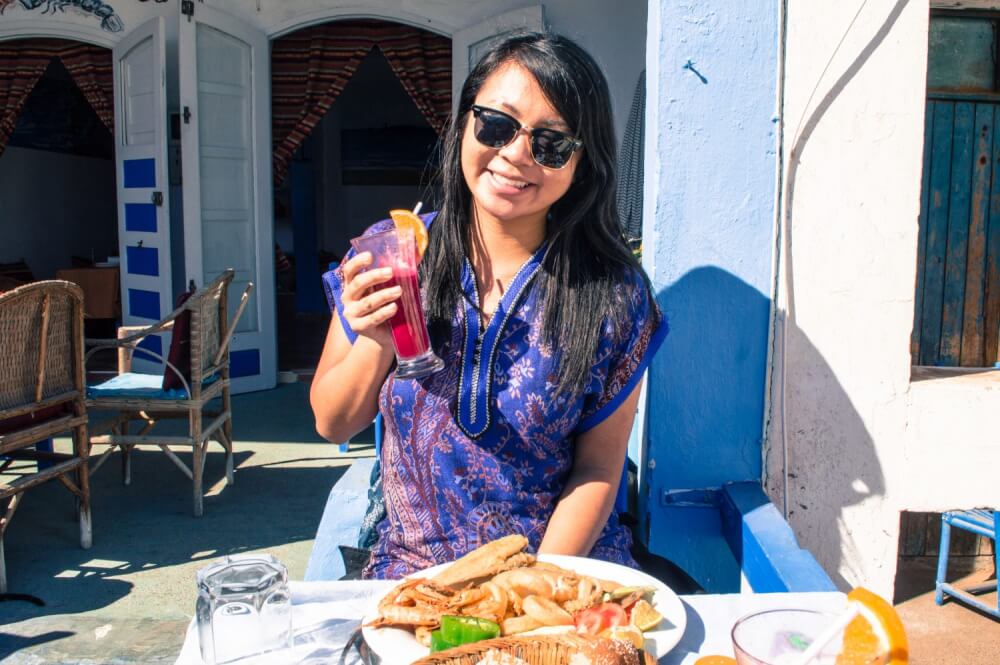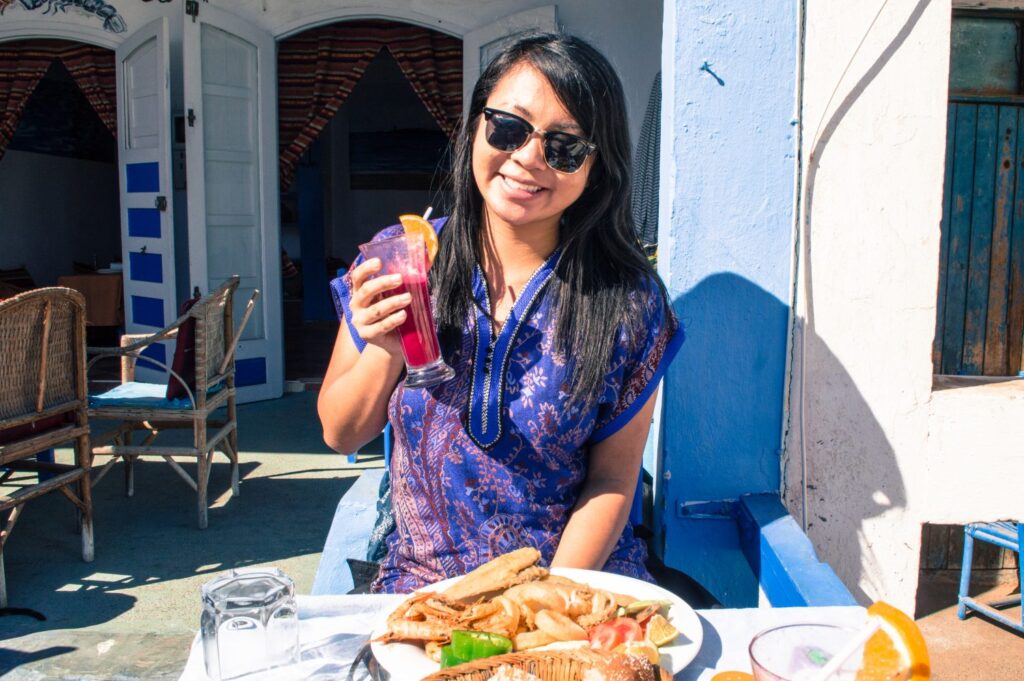 So, do you have any extra tips on how to travel light?
Oh, come on guys, I'm definitely not perfect. Let me know in the comments if you have any extra tips on how to travel light and still look good! Until next time! 🙂
Pssst… I hope you enjoyed this guide on how to travel light! Please note that this post does contain affiliate links, which means I would earn a commission from purchases made through my recommendation (but come at no extra cost to you). Feel free to email me if you have any questions!
---
Watch my most popular YouTube video this week:
---