*FYI - this post may contain affiliate links, which means we earn a commission at no extra cost to you if you purchase from them. Also, as an Amazon Associate I earn from qualifying purchases. Check out our Privacy Policy and Disclosure. for more info.
With global travel still an uncertainty these days, I've learned more than ever to embrace local adventures near me…
Which in Christina terms means I've become utterly obsessed with researching all the weirdest, most unique places I can visit within a few hours of my apartment.
I'm lucky to live in Munich, a city that is swimming in hidden gems and plenty of mountains, lakes, castles and villages within 2 hours in each direction.
And while I thought I knew the area well already, quarantine has given me a chance to dig deeper and find unique places that make even born-and-bred Bavarians go "wtf?"
So, I would say there is definitely a science to discovering hidden gems, and I'm confident that if you know where to look, you'll be able to find awesome spots near you too.
To help you out, in this post I will be sharing some of my best tips for finding unique & cool places to explore locally, no matter where you live.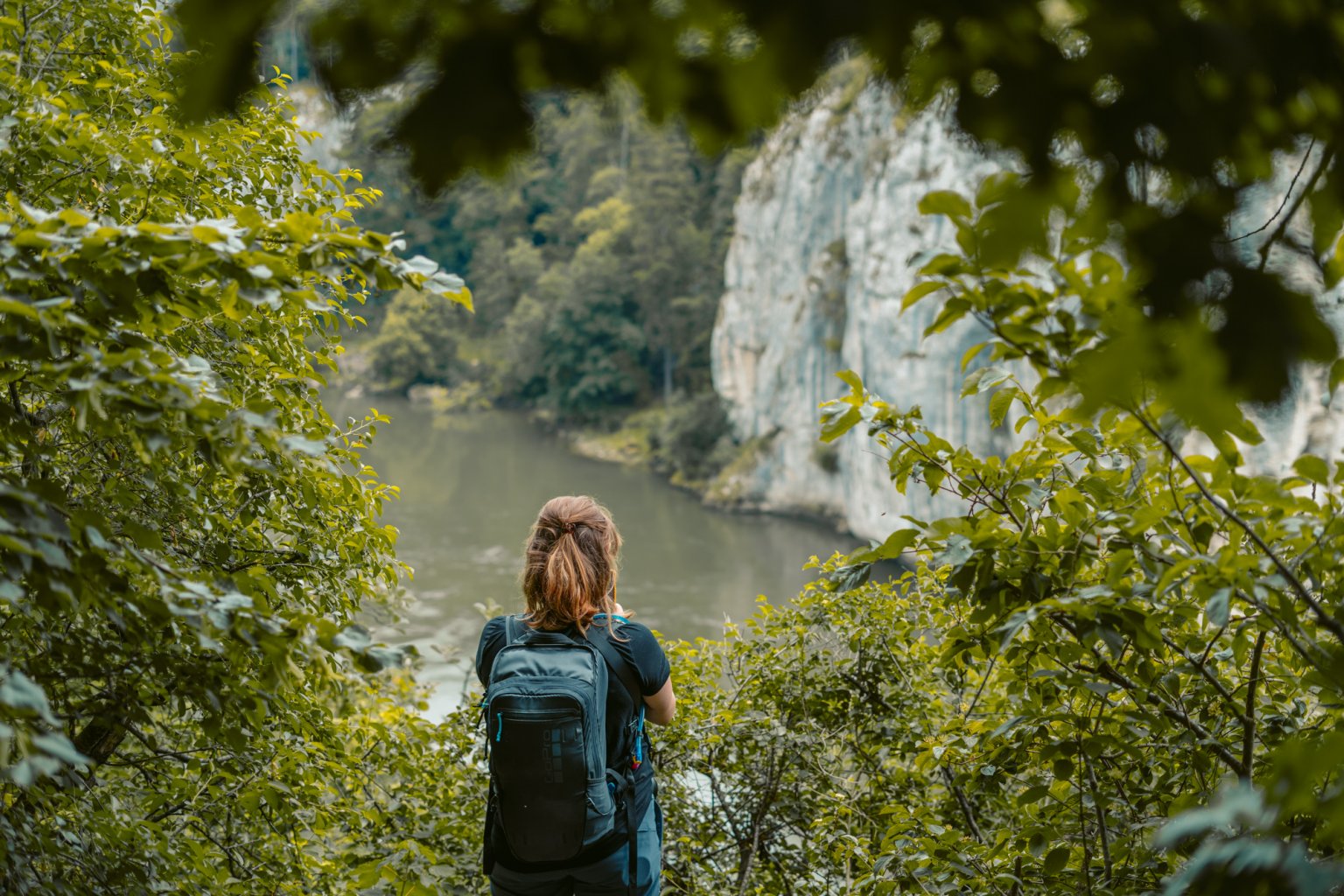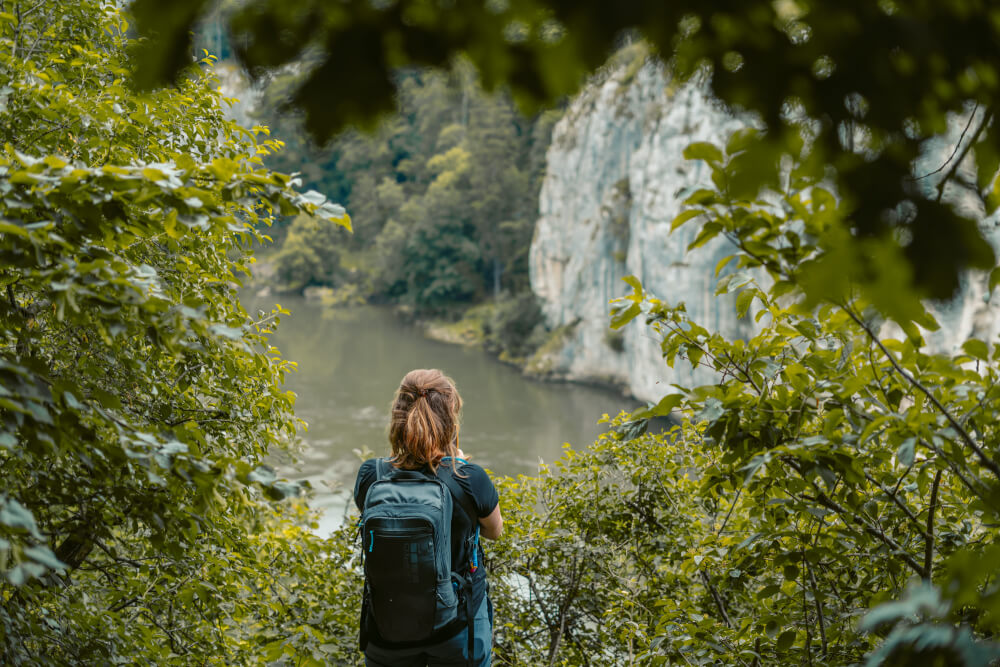 1. We'll start simple. Use Google… but here's what to search!
I'm sure by now you already know how to use Google, but there are certain tricks you can use to find cool places to visit nearby…
Beyond just what Page 1 results like TripAdvisor and Culture Trip are recommending.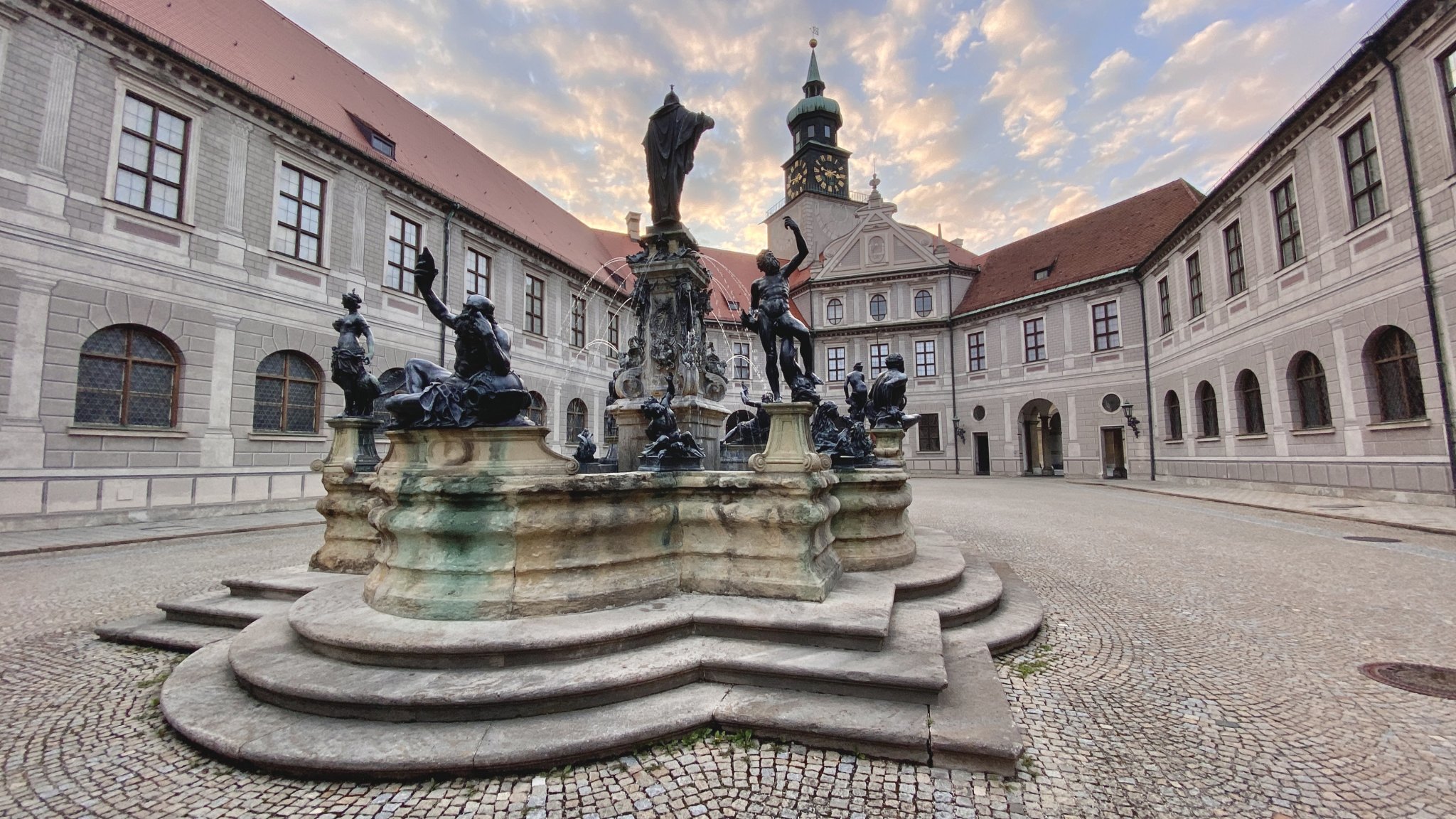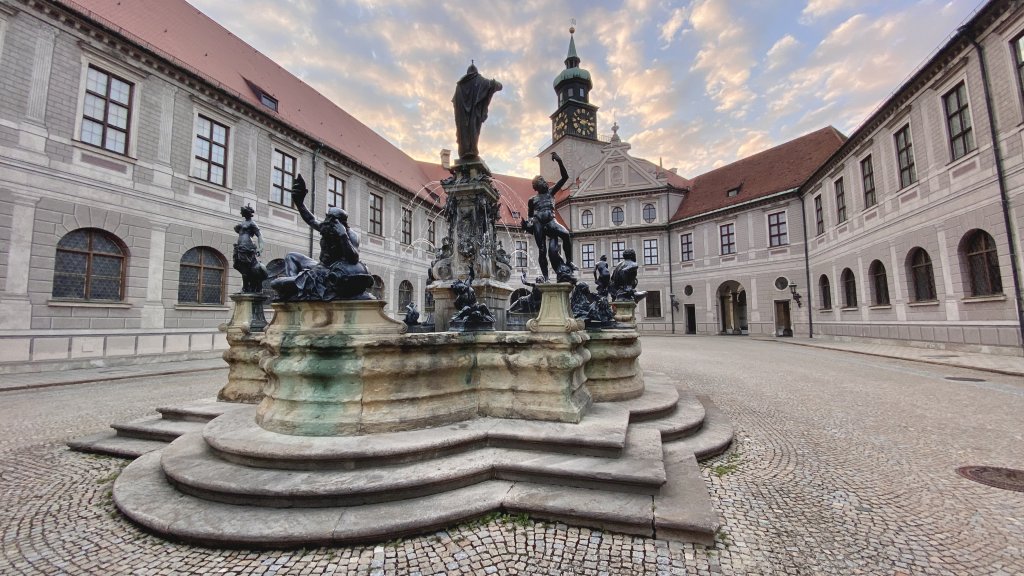 Here are some tips:
Start with searching "cool places near me" or variations of this.
If you didn't already know, often Google will localize your search results, which means typing in terms like "cool stuff to do near me" will yield results that are tailored to your current location.
Depending on where you're located, this will help get you started with some helpful resources, articles and blogs that feature cool places to visit near where you live.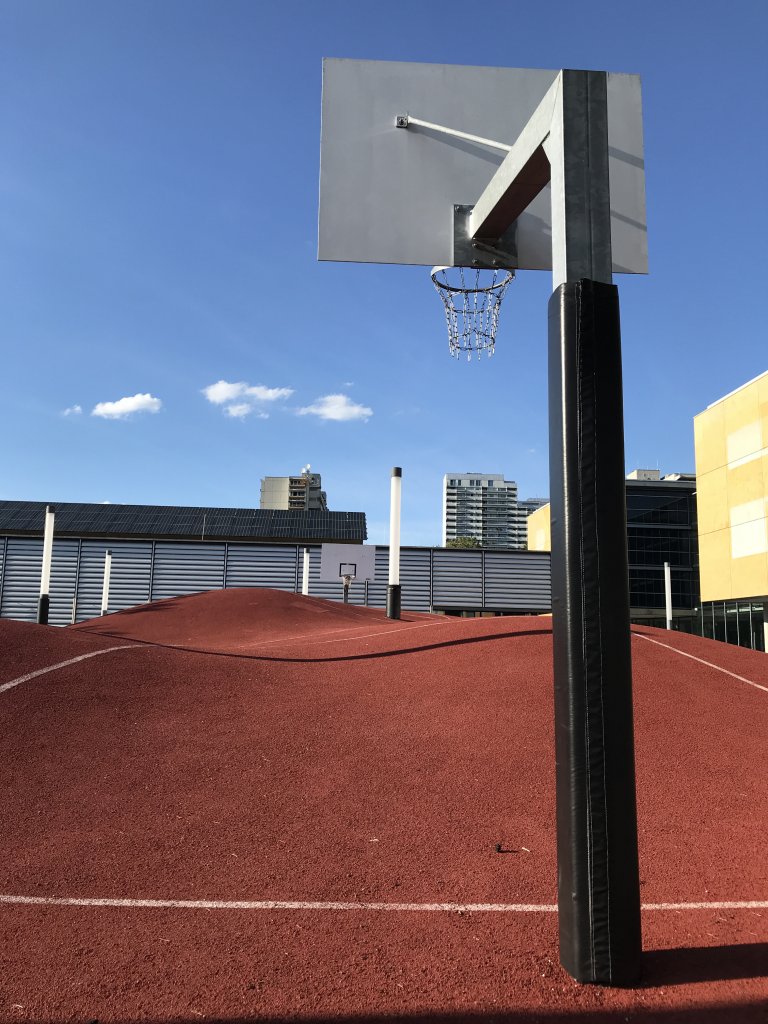 Google "destination + hidden gems" or "destination + secrets".
This will narrow your search down to more interesting, lesser known places.
Google "destination + local blog".
Many large cities these days have entire websites dedicated to providing tips to locals.
I myself run one for Munich!
These are the websites you should be looking for if you want to find cool spots to explore nearby, beyond the usual tourist hotspots.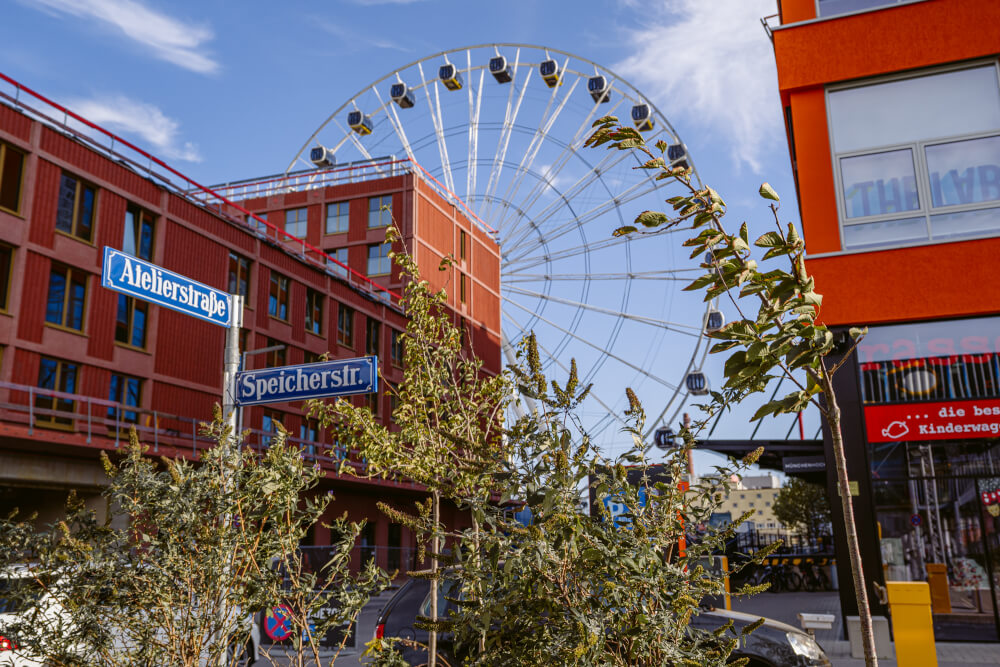 2. Use Google Maps to your advantage
Google Maps has gotten a lot smarter over the years, and these days, the amount of information it gives is honestly mindblowing…. if you know what to search, that is.
One thing I like to do on Google Maps is type in a generic search term like "Landmarks", which will pull up a list of interesting spots in the area.
Many of them will be ones you're familiar with, but often you'll find some lesser known gems too!
For instance, I just did this and found a museum that I had no idea existed only a few blocks away from me. Other good search terms include "Viewpoints", "Hidden Gems" and "Attractions".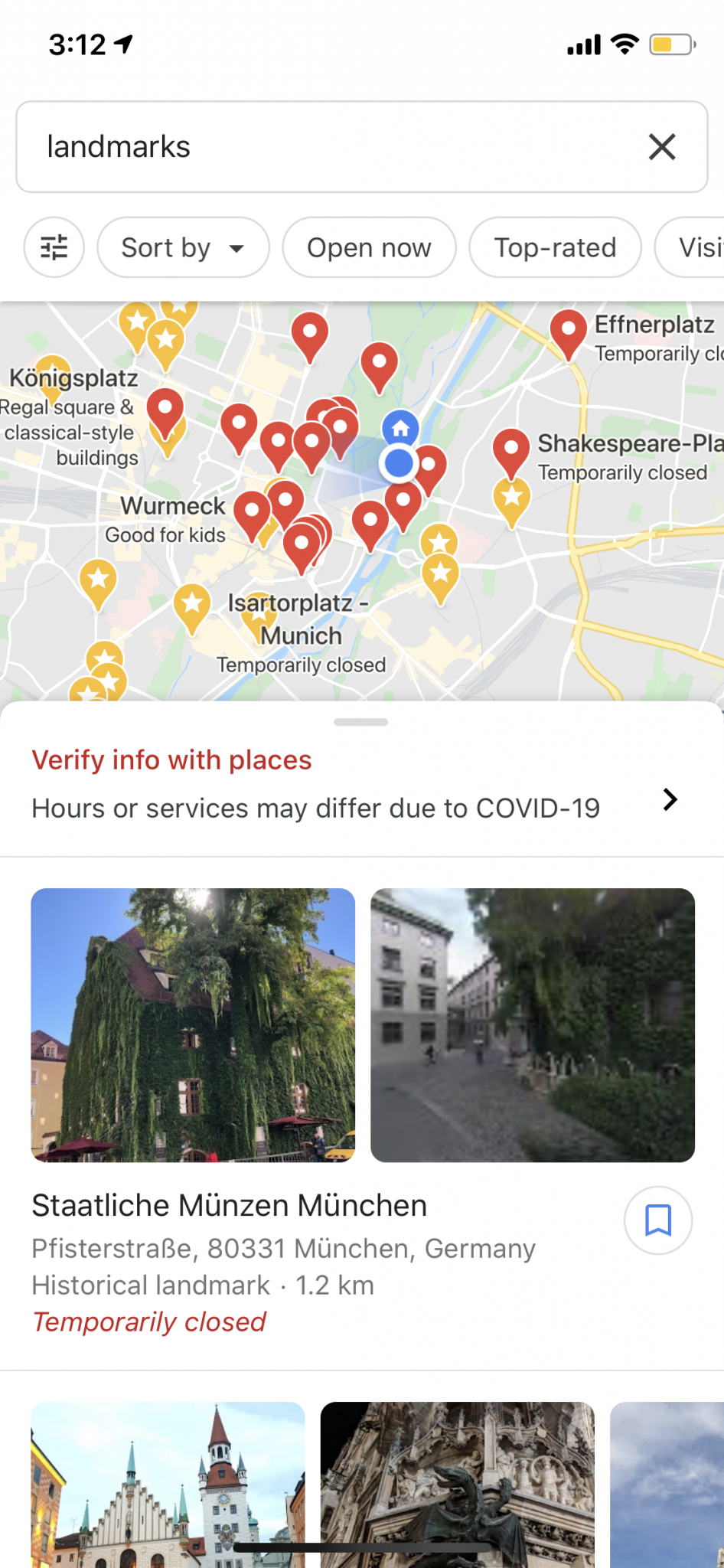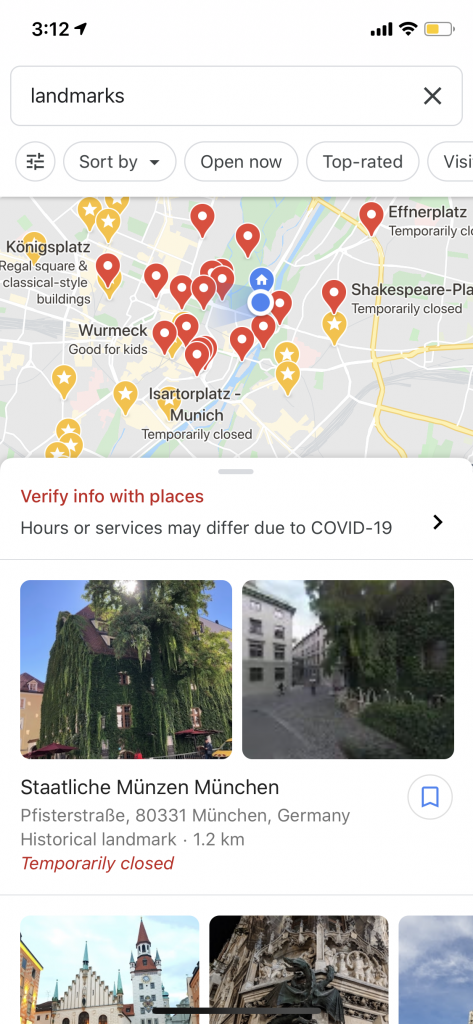 3. Visit the local tourism board website
I know that as a local, it can feel weird to visit the tourism board website of your own region, BUT these sites are seriously treasure troves of knowledge with comprehensive listings of all the cool things to do in a certain place.
Sure, they're not often the sleekest or "coolest" websites around, but they're also often not heavily optimized for search engines, which means much of their content can be missed with a simple Google search.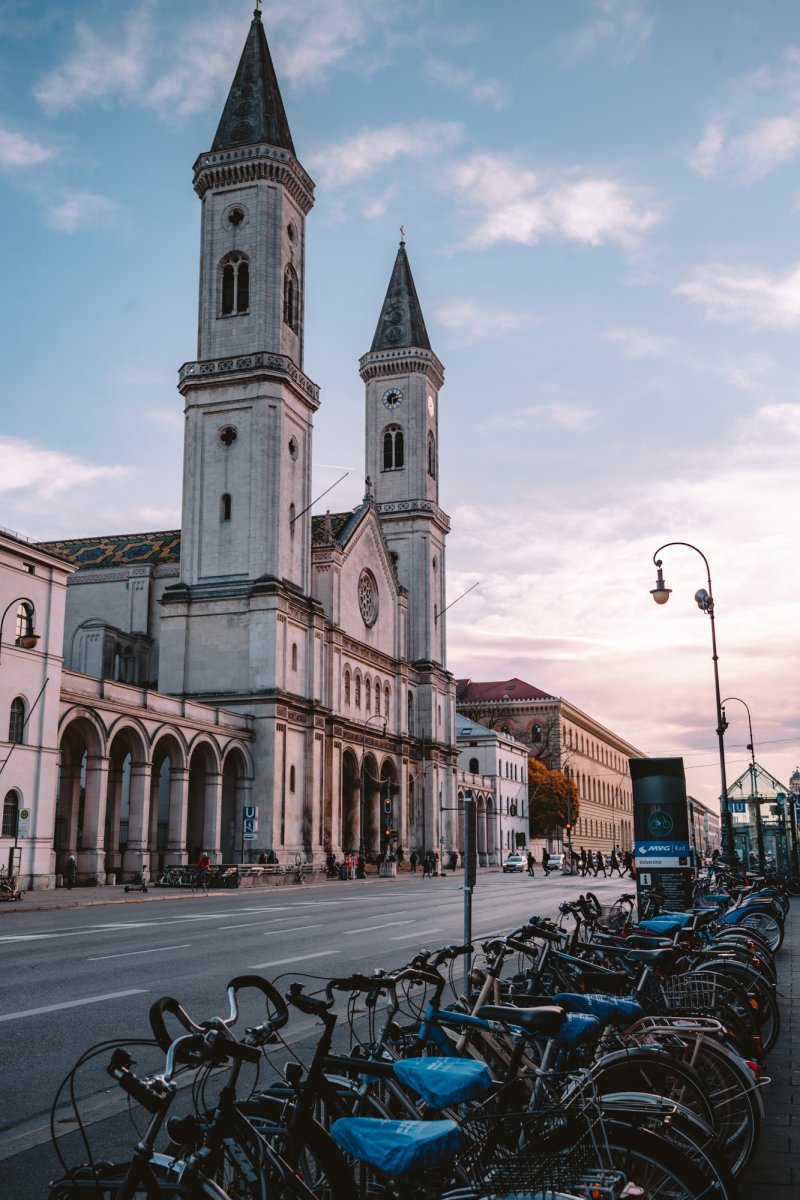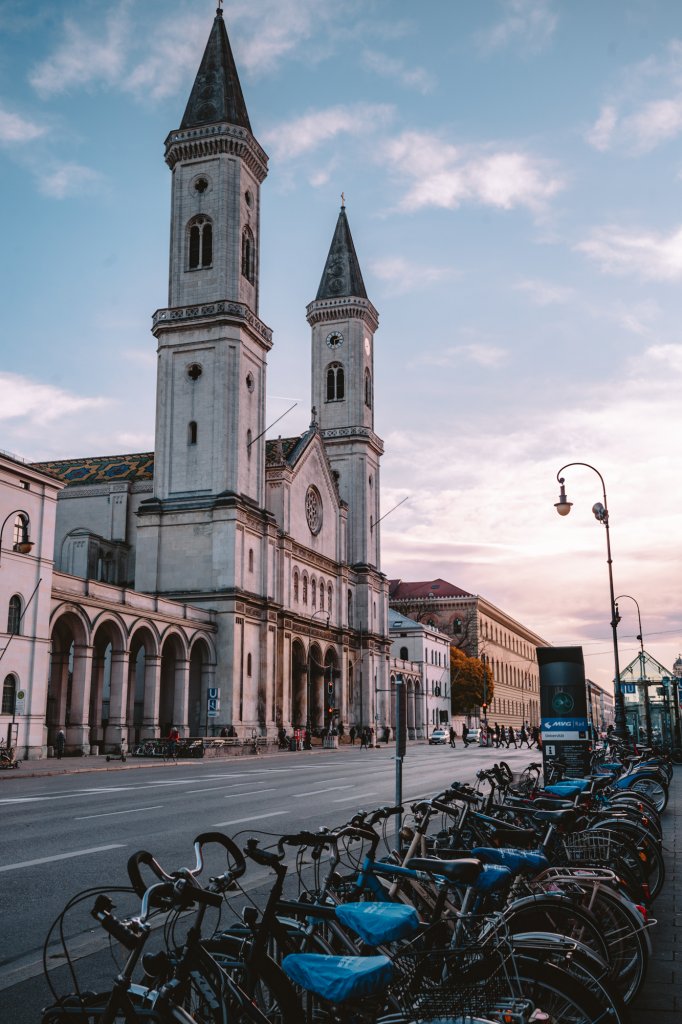 So, if you want to find more obscure gems from your local area, make sure to visit the tourism board's website.
I promise you'll uncover something you never knew existed!
These are usually easy to find as well, just search up "your area + tourism board".
You should be able to find ones for your local city, state/province, as well as country.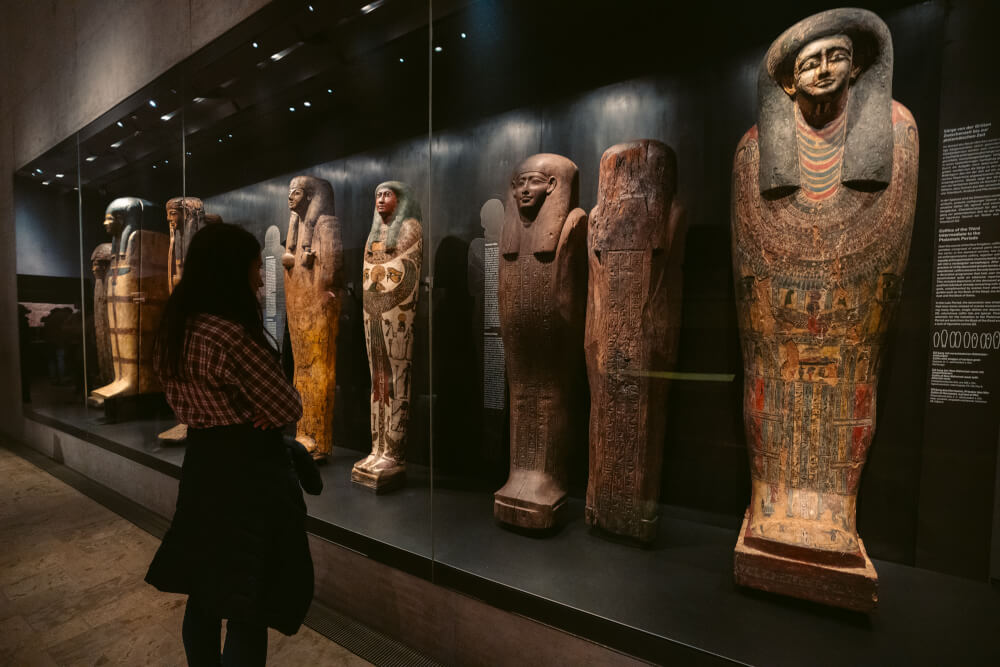 4. Snoop Instagram accounts of local tourism boards and influencers
I'm a visual person, and far prefer SEEING cool places to visit near me vs. reading about them.
While Pinterest can sometimes be handy for this, I get frustrated with the lack of helpful information in Pinterest captions, along with lots of photos which are clearly very very Photoshopped.
Before I ever travelled for myself, I genuinely thought the Isle of Skye in Scotland had purple trees because of Pinterest. I was highly distraught to learn this wasn't the case.
A great resource for finding new unique spots though is Instagram!
You just have to be strategic about it.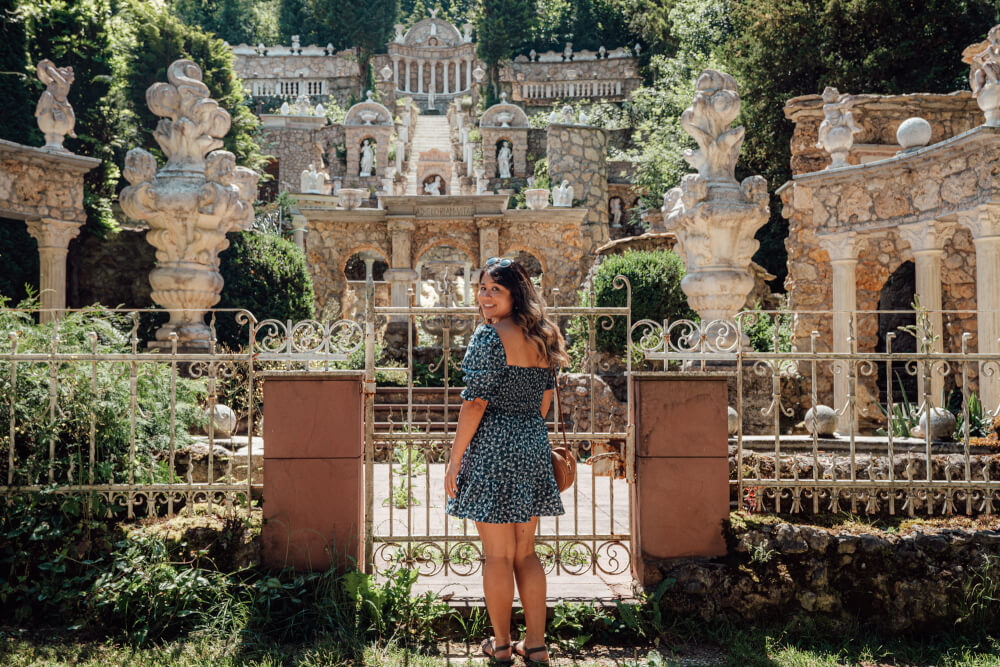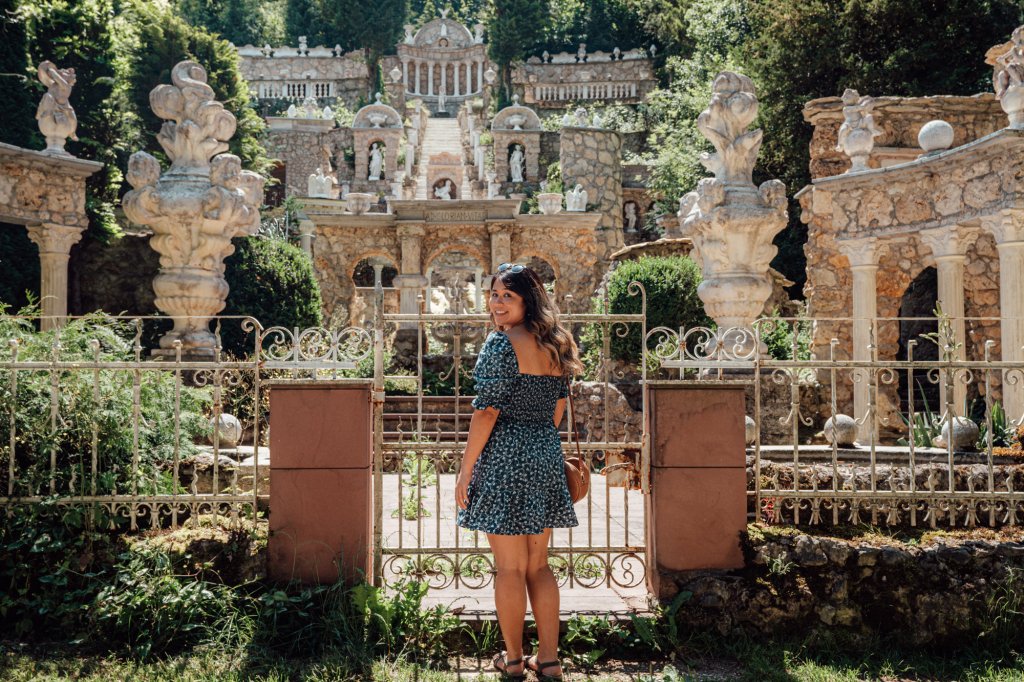 For starters, I highly recommend finding the official Instagram account of your city, state/province, and country tourism boards.
These accounts always feature the best of the best in terms of photos/destinations, and because their job is to specifically promote the heck out of their region, they often showcase lesser known spots too.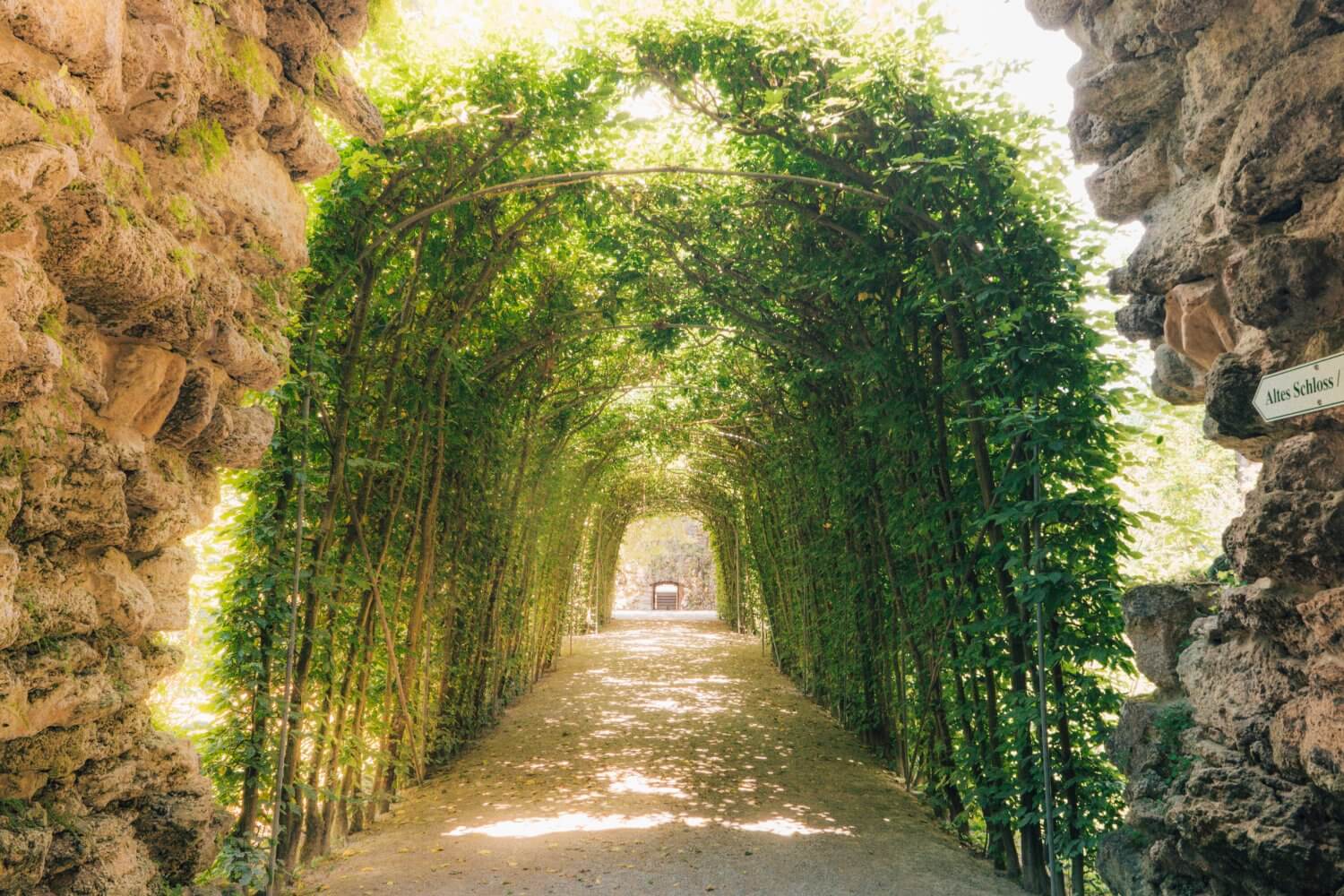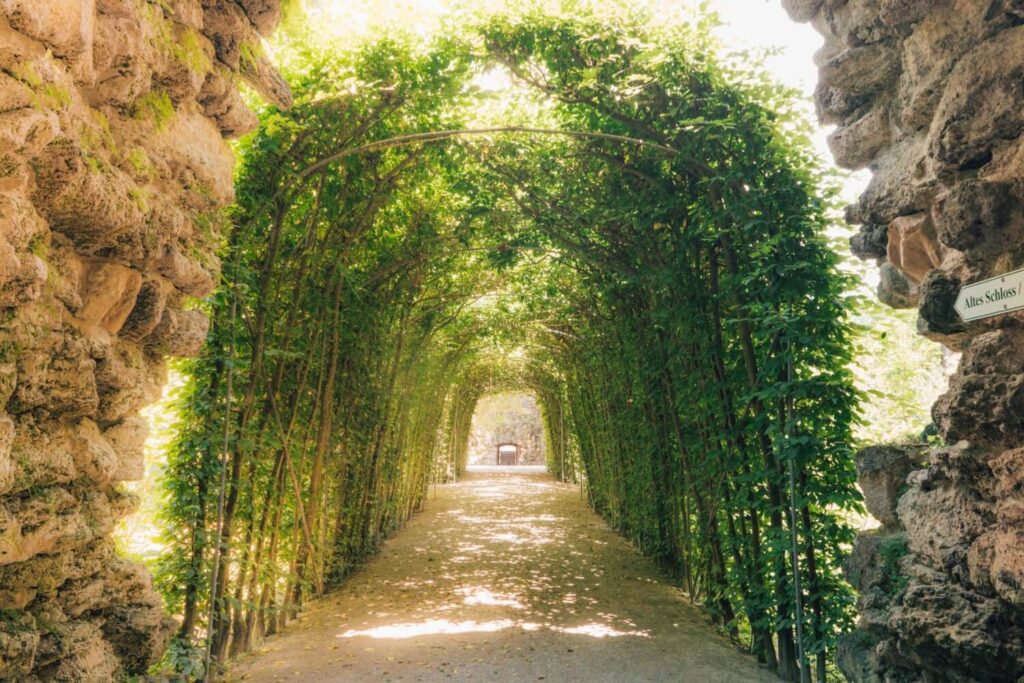 I use the "Save" function on Instagram to collect all these spots and sort them into folders as well for ease of browsing later.
I also like to star the locations on Google Maps so I can start to see which spots are close together, and plan a trip around that.
Unsurprisingly, I have a LOT of stars (and hearts!)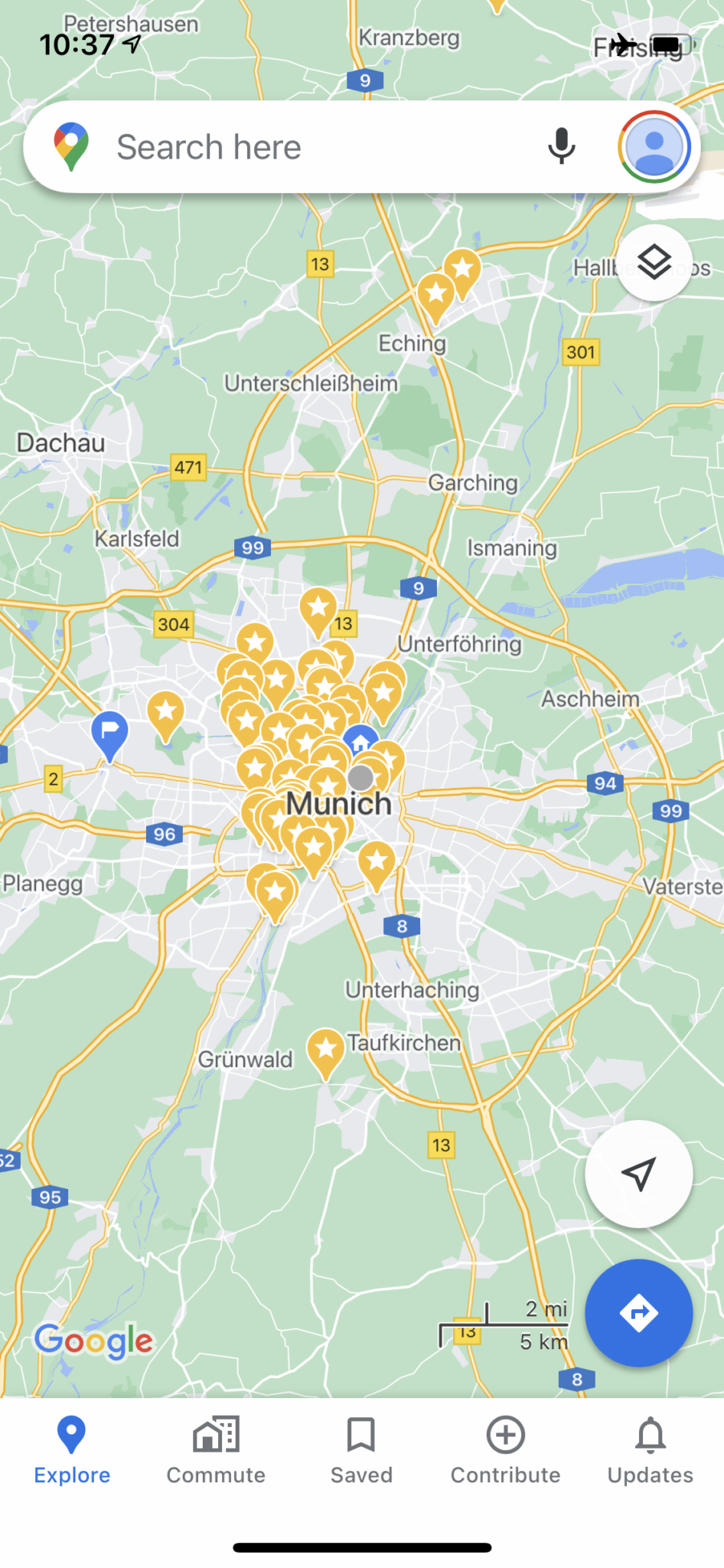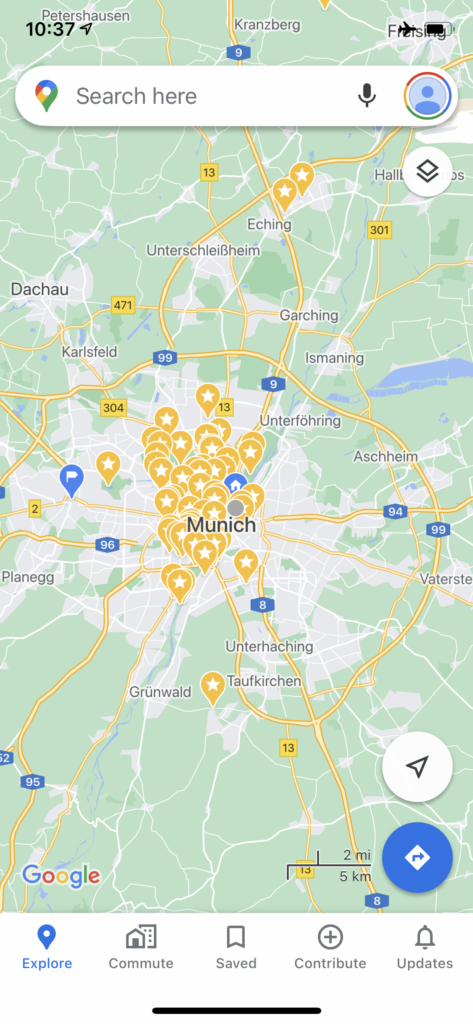 5. Find local influencers and photographers to follow
Local travel will definitely be the norm for a little while, so odds are there are a lot of other people in your area who are also seeking local adventures.
One great way to garner inspo then is to follow and snoop the heck out of these fellow adventurers!
Shameless plug note: if you live in Munich or Bavaria, follow me here – I have lots of cool adventures planned!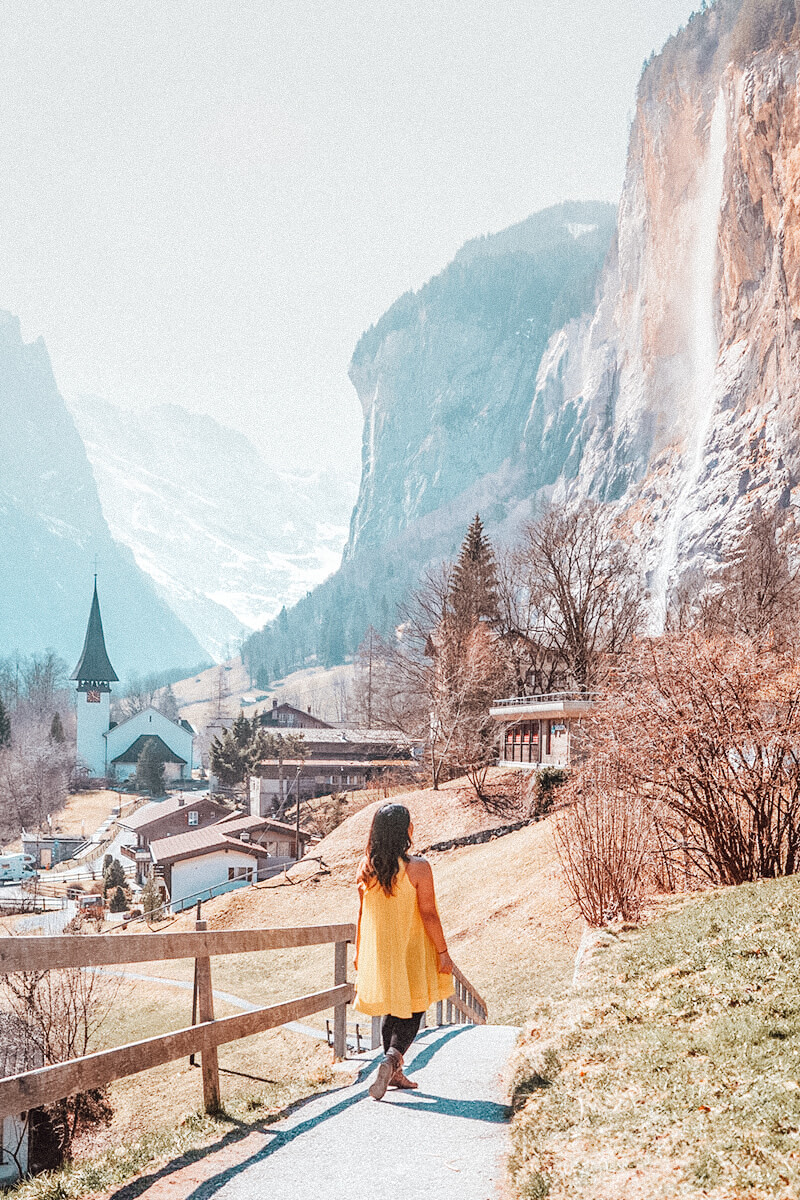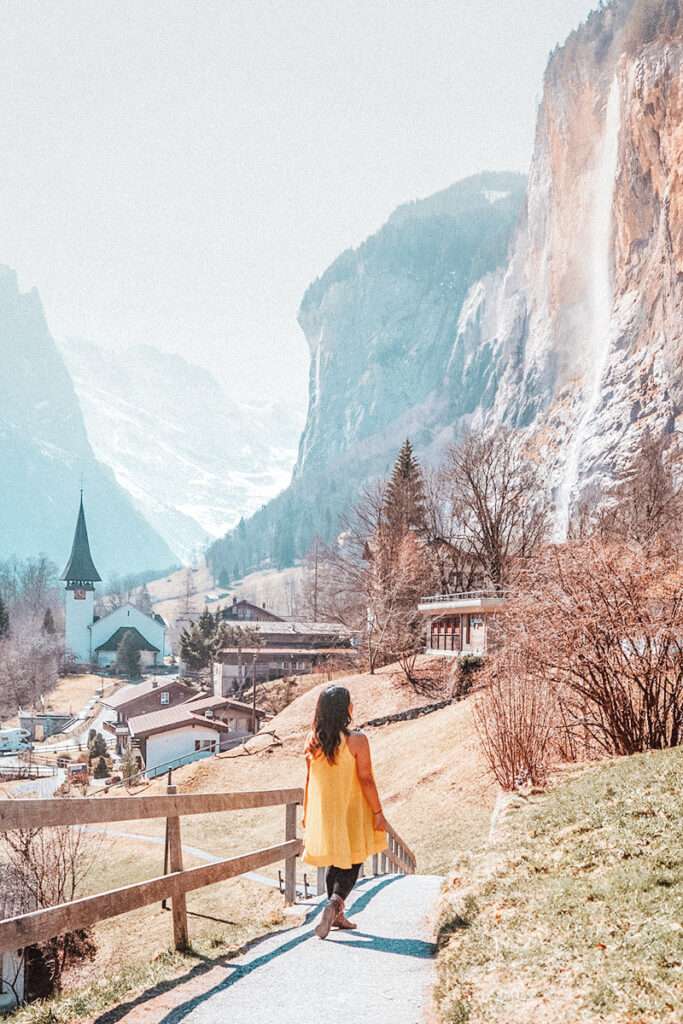 But now you might be wondering, where do you find these magical local people to snoop on? Here are some tips!
Google "your city/state + blogger".
The key here is to find bloggers who focus on specific areas or bloggers who are local to that place because they're more likely to showcase places that are more off the beaten path.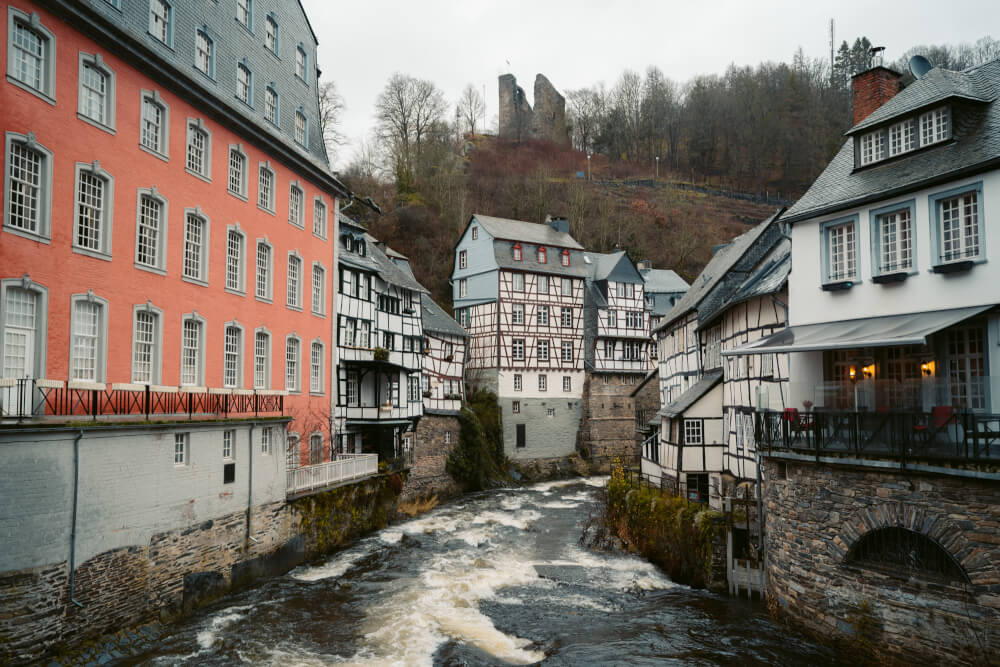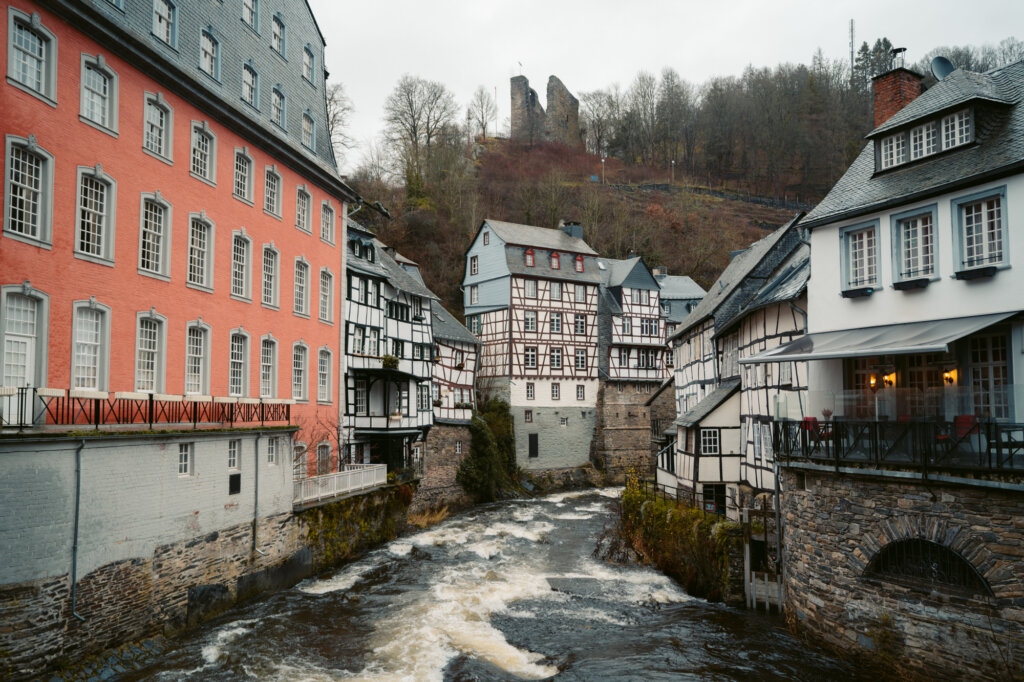 See who is being featured frequently on tourism board/local feature accounts.
The majority of tourism boards source their content from local photographers and influencers anyway, same with generic feature accounts, so find some for your city and then see who is being credited or tagged in the caption.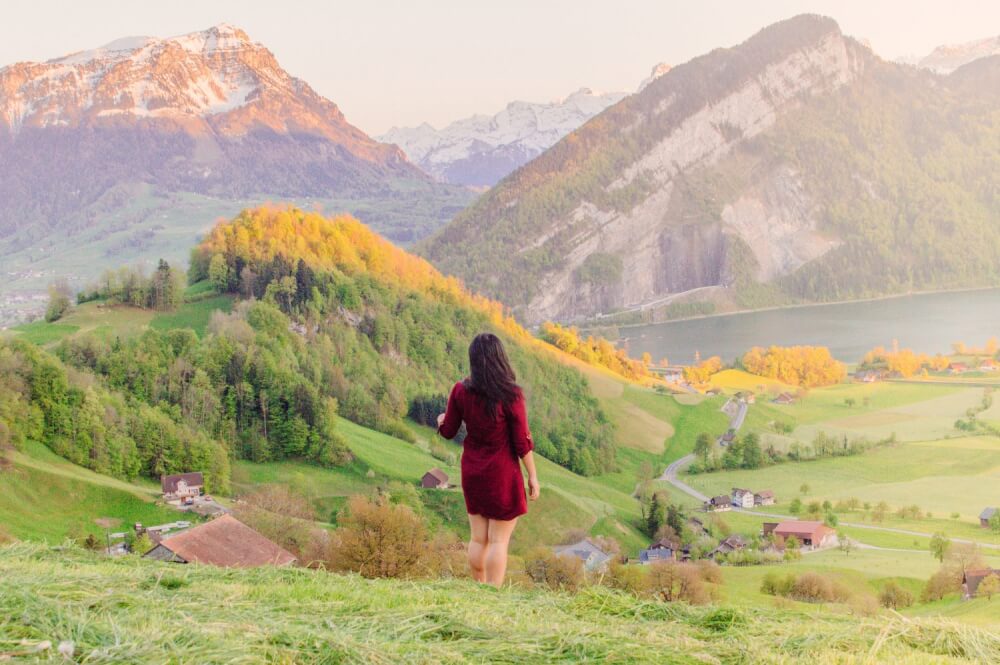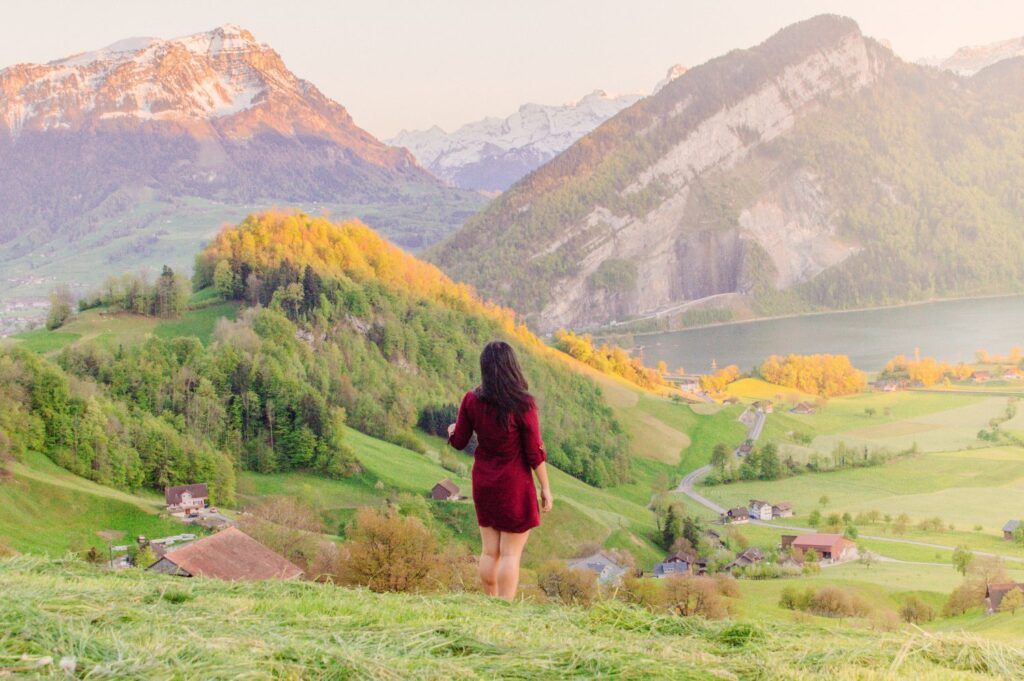 Look through photography hashtags for your region.
More on this below…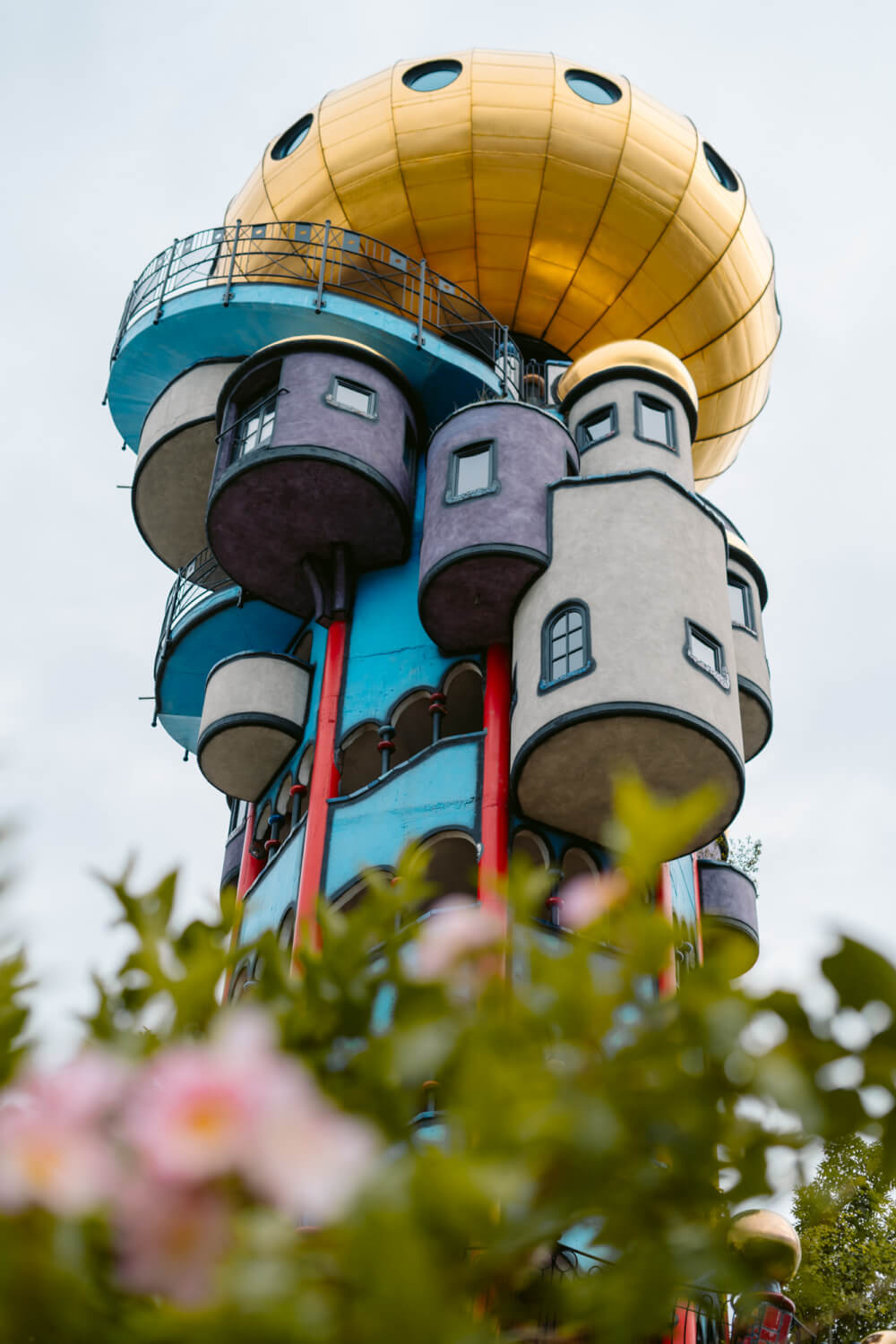 6. Snoop through niche hashtags on Instagram
Clearly, I'm a big fan of using Instagram as a research tool and one very underrated research tool I love is hashtags!
Hashtags are a great way to discover new content, but you need to use them properly.
Here's how to actually use hashtags to discover unique places near you: the key is to avoid really generic hashtags like #munich or #germany – I've found that these are usually flooded with selfies and blurry brunch pics.
Instead, you should be looking through local photography hashtags that only local content creators know about/use.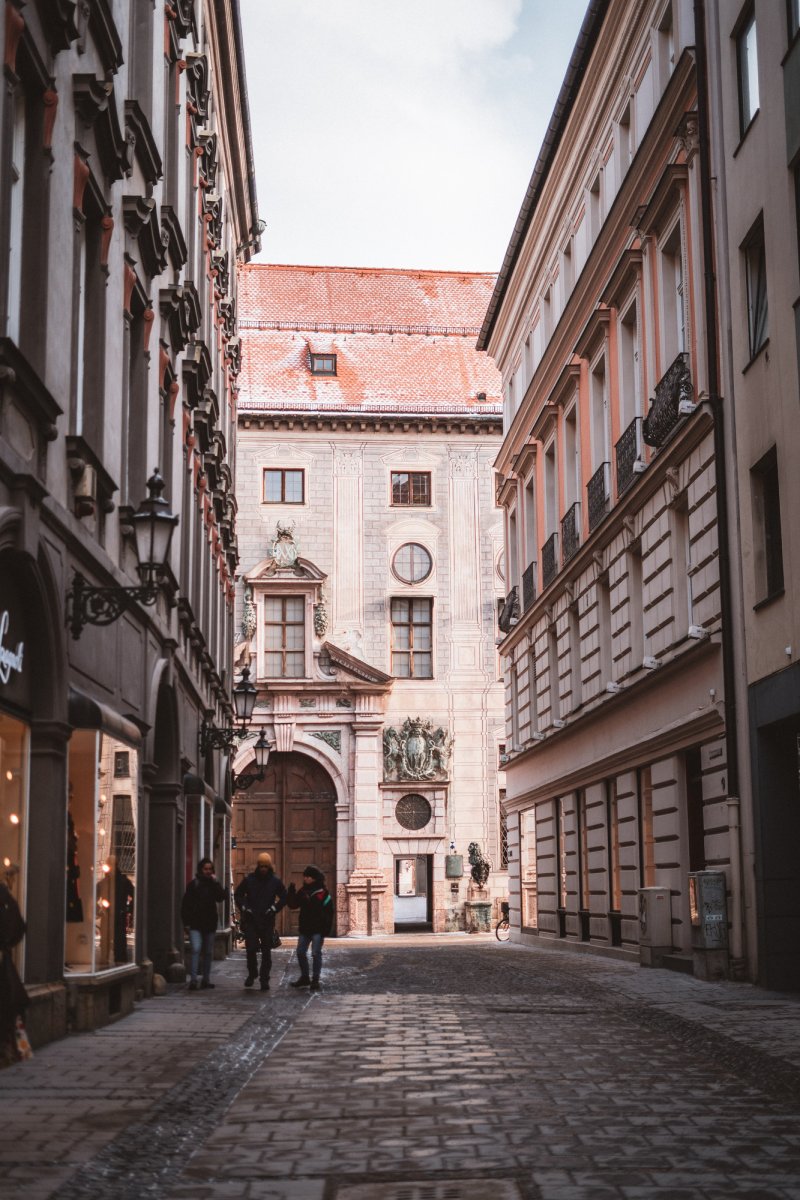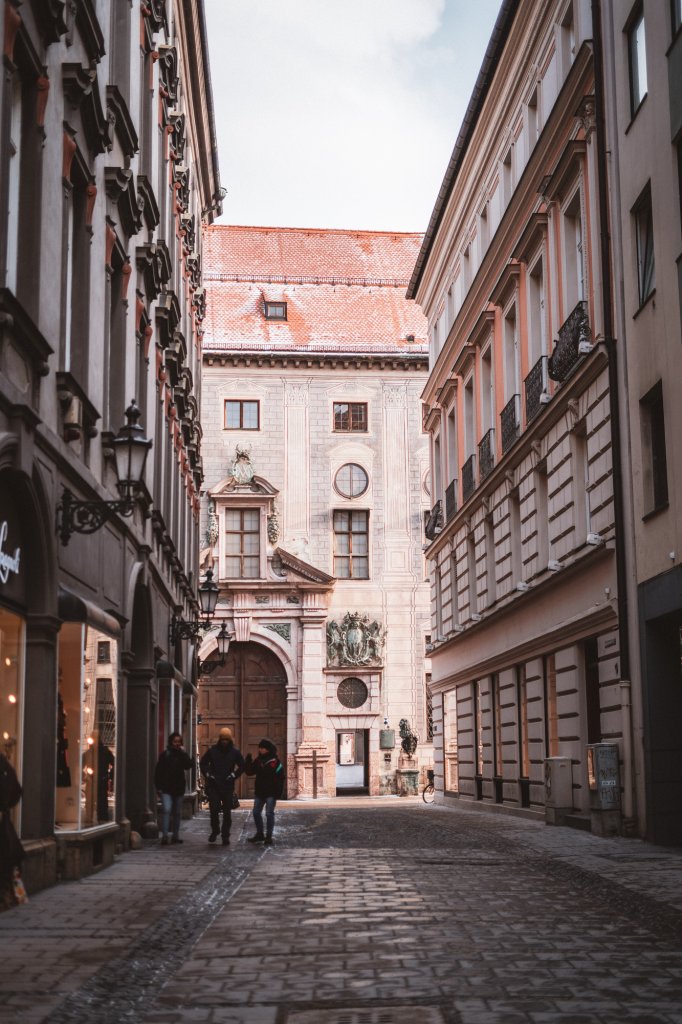 The best way to find these hashtags is to see what hashtags your favourite creators are already using!
Often accounts will add all their hashtags in the comments as well, so be sure to snoop around and discover niche hashtags to flip through, and potentially find new accounts to follow as well.
In Munich for instance, I've found that #SimplyMunich and #MeinMünchen are great hashtags to discover new interesting places.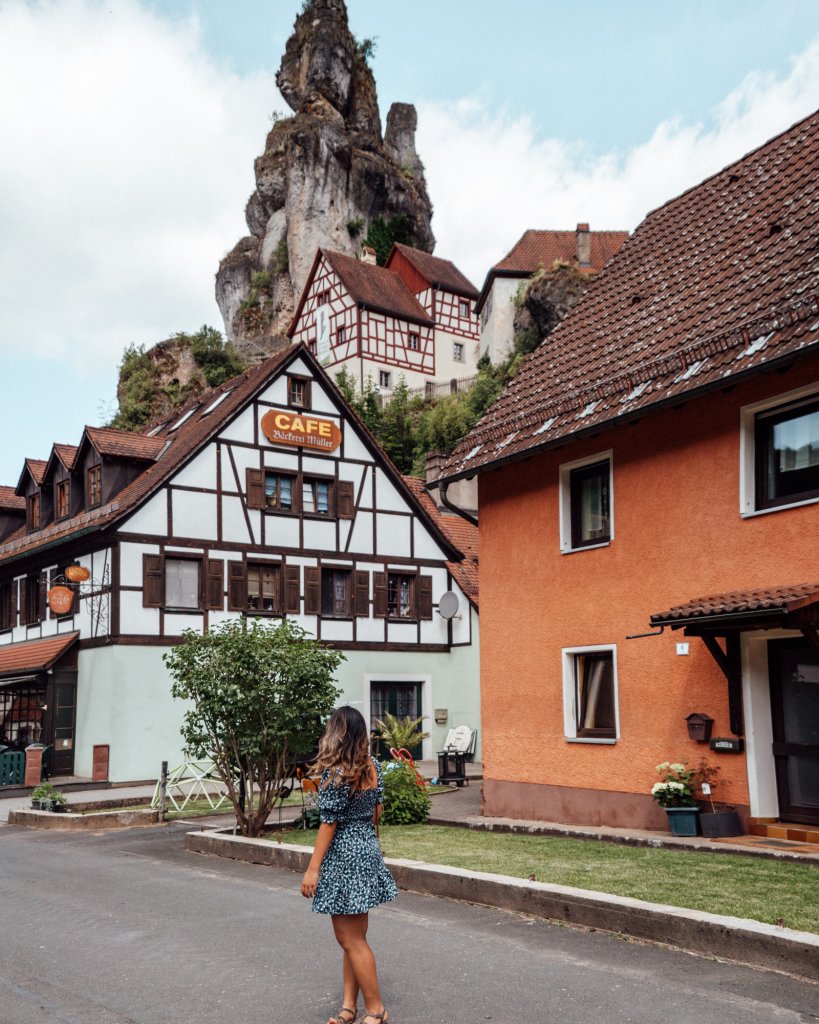 7. Find unique places to stay near you on Airbnb
Craving a staycation?
Another way to adventure close to home is to find somewhere really unique to stay.
Imagine sleeping in a lighthouse, castle or windmill nearby… that'd be pretty awesome right?
Well, one awesome tool I've discovered recently are the search filters on Airbnb, which allow you to find unique accommodations juuuuust like those.
What you'll want to do is search up the area you're looking at, then click "More Filters" and navigate down to the "Unique Stays" section.
Here, you can check off boxes for unique kinds of accommodation like treehouses, castles, tiny houses, huts, trains, boats, anything.
You never know what you might find in your area! By doing this I was able to find this LEGO treehouse and a literal survival house built of twigs and leaves. Wild stuff.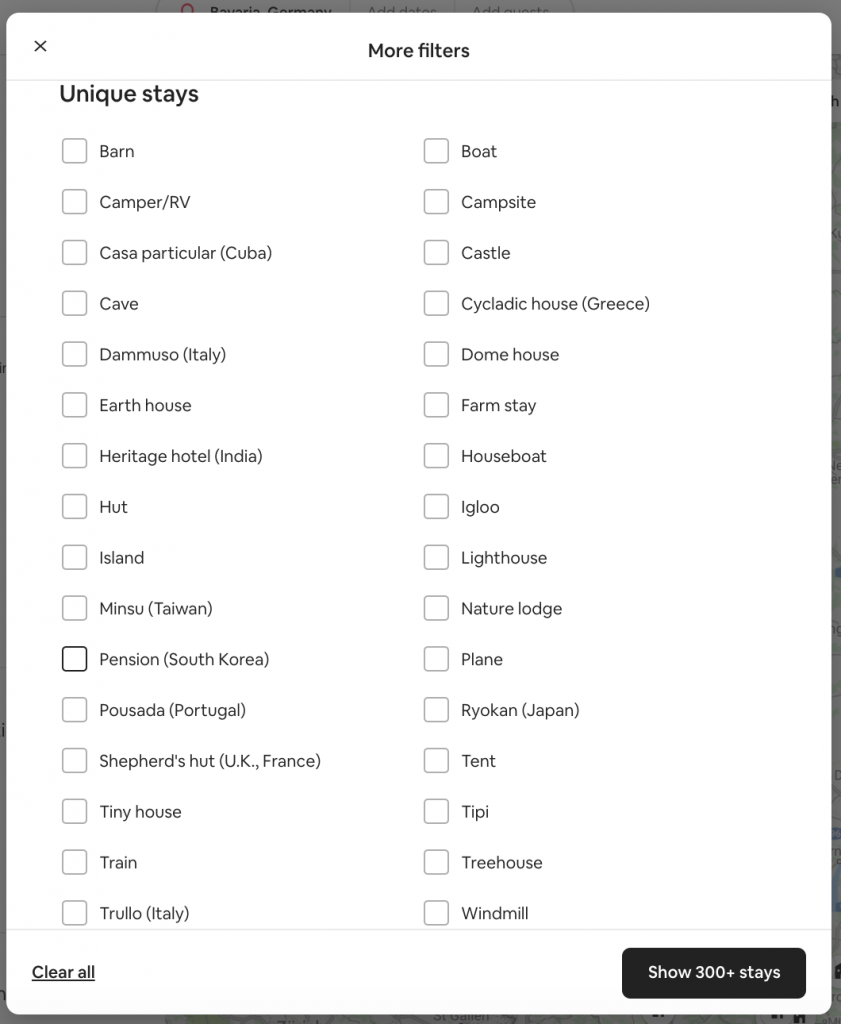 8. Buy a Book dedicated to your area
As a blogger who spends 90% of her time online, I tend to forget the huge depth of information out there that exists in print.
I was so surprised to learn one day while doing research that there have been loads of amazing books written about my area, filled with hidden gems and unique spots.
I bought a few right away, including a book that is 100% dedicated to secret locations in Munich…. and one about beer gardens.
Depending on where you're from, I bet there's at least one or two books out there that are dedicated to unique places in your area, so be sure to do a quick search.
There's just something so satisfying about having a physical book to flip through!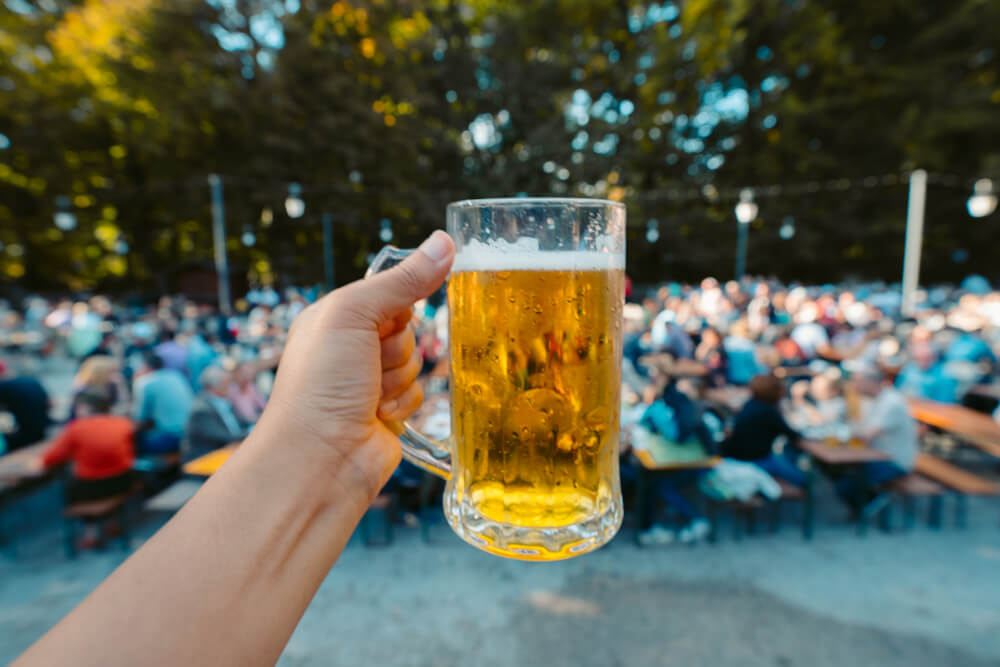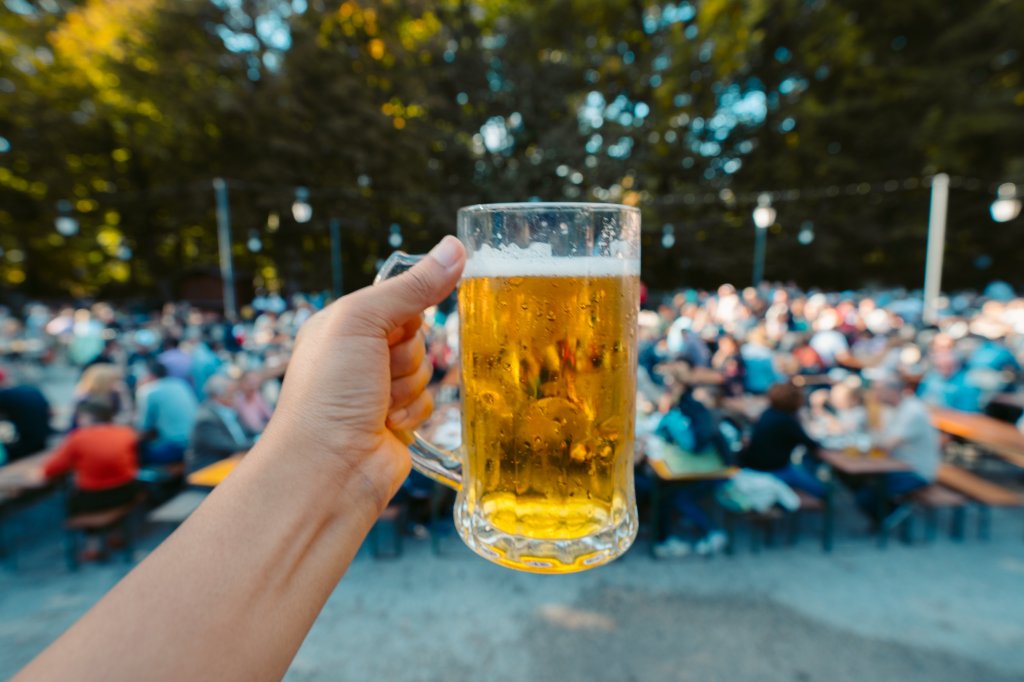 9. Get ideas from Atlas Obscura
One of my favourite websites to check whenever I'm planning a trip is Atlas Obscura.
Their focus is wondrous and unique locations that are not necessarily the most typical tourist sights, so imagine things like secret hidden museums, or chapels made out of bones, and other wonderful, mildly morbid things that are quite different to what most guidebooks would recommend.
I'm a huge sucker for quirky, unexpected places so I am addicted to this website and will check it whenever I'm planning a trip.
This would also be a great resource if you are looking for cool places in or near your hometown that you may have never heard of before.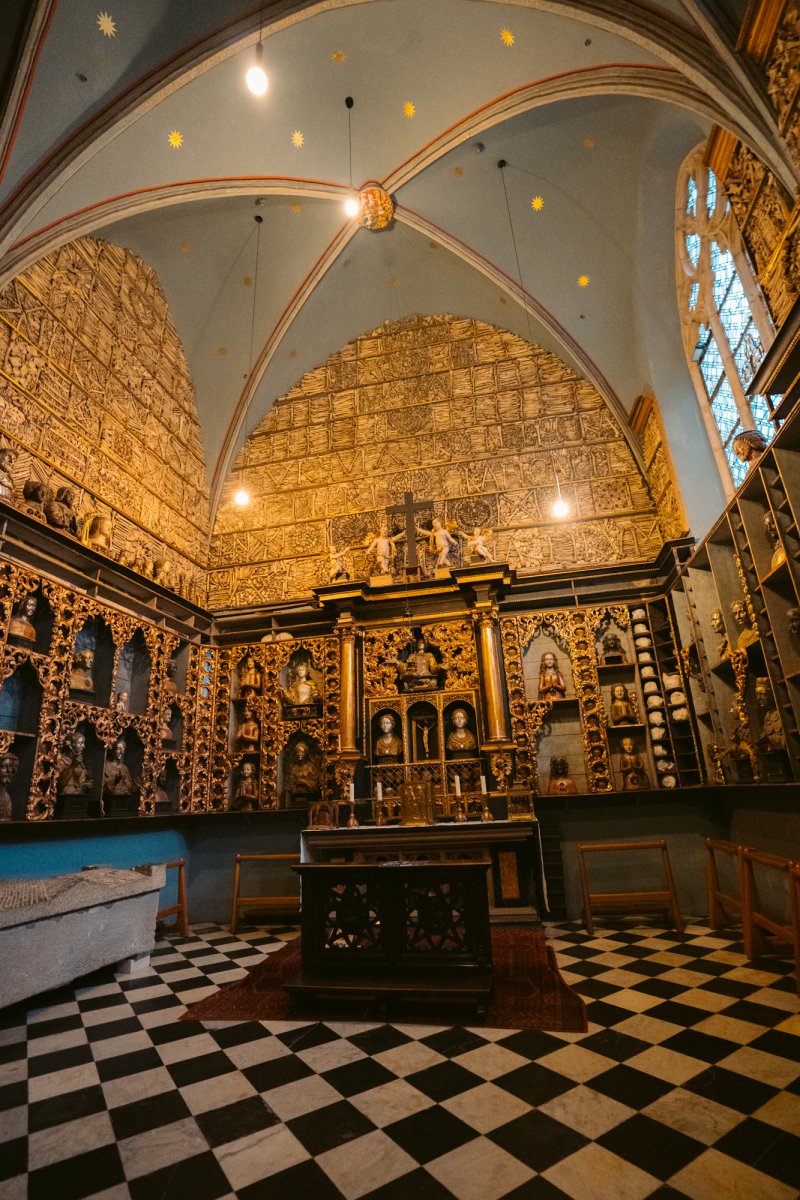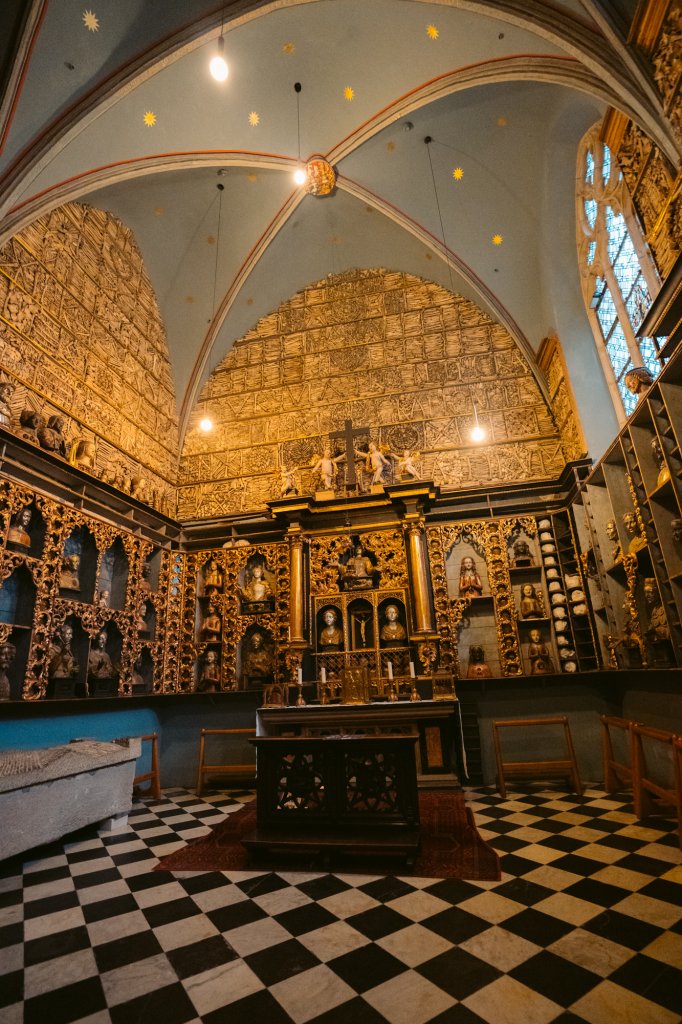 10. Get tips from Spotted by Locals
Last but not least, Spotted by Locals is an interesting site that relies on local know-how to create city guides mainly in Europe and North America.
I like that they employ local writers to share their expertise, which means you won't be getting any generic tips about the city's most popular attractions.
Instead, you're getting insight into local gems and places that would be more interesting to you as a local, or someone from the area.
Any more tips for finding cool things to do near you?
Let me know in the comments if you have any other recommendations! Happy wanders!
My Go-To Travel Favourites: