"Travel Europe by car, they said… it'll be fun they said."
I need to fill you guys in on the cold, honest truth: hiring a car in Europe ain't all rainbows and scenic Instagram shots.
In fact, hiring a car in Europe can kick your butt (and wallet) in seriously spectacular ways.
And as I try to scoop the tears out from my wallet, I can't help but wish someone had sat me down before my numerous (nightmare) experiences and told me about all the hidden costs, fees and considerations that would make even Kanye go broke. (Okay, mild exaggeration, but still).
All that said, hiring a car in Europe can also be a beautiful thing. It gives you greater freedom on your travels, allowing you to visit remote and beautiful locations that public transport would not be able to take you (or may take you if you're prepared to take two busses, a train, a 3 hour hike, and a hitchhike of a guy who likes to take the "scenic route" through the woods).
Plus, with Europe pretty much just being one large slab of land, and with the Schengen Zone allowing for virtually borderless crossings, travelling from country to country couldn't be easier when using the roads.
That's why I still LOVE to travel Europe by car. If you're the same, this guide will talk you through the basics of hiring a car in Europe and uncover some of the hidden fees you should consider before making a booking.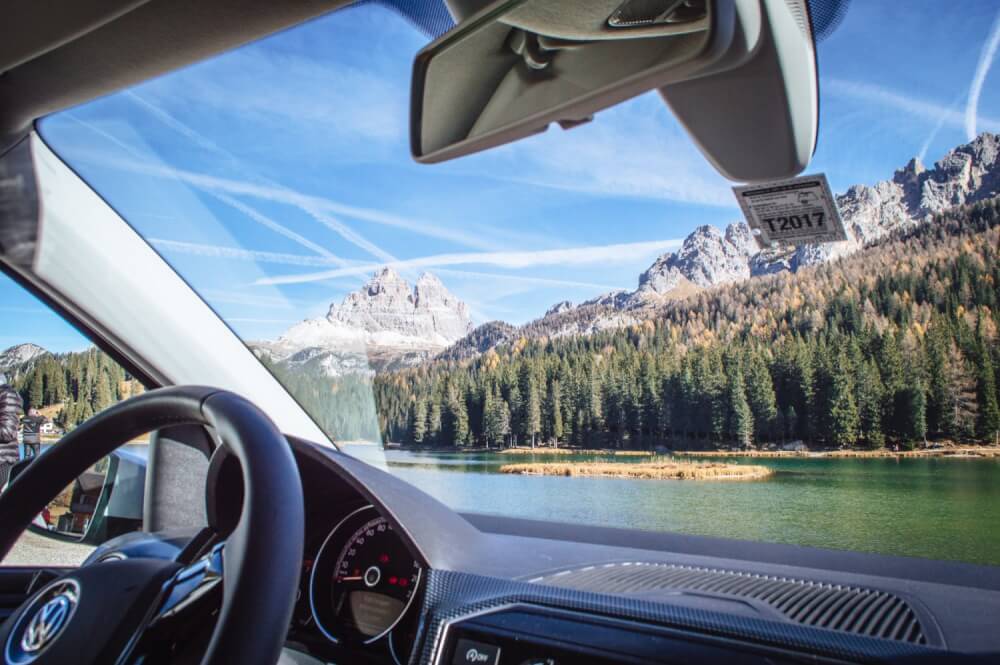 ---
---
Key Considerations Before Hiring a Car in Europe
Using a comparison site is the easiest way to find the cheapest deals but there are a number of policies that vary from company to company which you should consider to make sure that you don't get caught out by any hidden costs (and boy ohhhh boy do they love to catch you out).
Looking to avoid hidden costs? Here are a few things that you should take into consideration before you decide whether hiring a car is right for you.
1. Driver age
Sorry, my fellow youths. Most places do charge extra if you are under the age of 25 (some if you are under 26). Usually you need to be 21 to rent a car at all, so be sure to look into that company's young driver policy and whether or not that costs extra (whether that's through a surcharge or additional mandatory insurance).
---
2. Driver nationality
Not really a hidden cost, but an important consideration before you make a car booking. EU driving licenses are mutually recognised throughout the EU while most places will also accept North American driver's licenses as well. That said, there are certain countries and companies that will want you to have an International Driving Permit, so be sure to confirm the requirements before you go.

---
---
3. Multiple Drivers
If you're rolling through Europe with a squad, just know that there is generally a fee to add an additional driver, usually 5-20 euro extra per driver a day.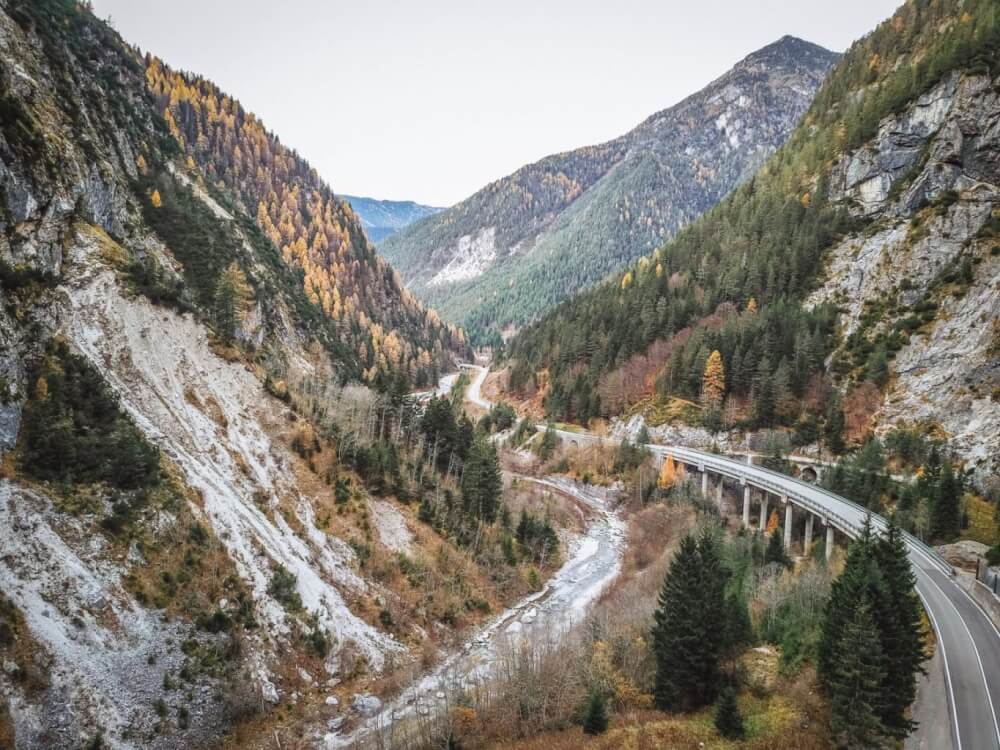 ---
4. Multiple Countries
I know what you're thinking: Europe means borderless travel! Time to go wild, right? Sadly, it's not that simple. While travelling within the Schengen Zone means you (probably) won't get your passports checked, there are still fees associated with taking your rental car across multiple countries. In fact, some rental companies don't allow the user to take the car to certain countries, or they may only allow certain models. Be sure to check the rental company's policy, and tell them in advance where you are going to be travelling.

---
---
5. Mileage limitation
Ohhh, sorry… did you think you'd be able to go full fast full furious and ride as far as you wanted? Sorry to burst your Vin Diesel bubble, but many companies enforce a mileage limit on rentals, after which you are required to pay extra per km. Some companies have a limit of 250km a day, others have none, so double check with your company on their policy, especially if you have a long trip/distance planned.
---
6. Insurance
What's mandatory and included every time: Every rental will come with a "Reduction of liability" insurance included, which covers any costs of damage to OTHER vehicles or drivers in an accident (NOT you or YOUR car). Every car rental company must legally provide this third party liability insurance as it's illegal to drive without it.
What's optional, but suggested: If you want extra insurance that puts a cap on how much you can be charged for damages to YOUR hire car, then you will need to either buy an additional protection plan from the rental company (often quite pricey, around 20 euros a day) OR you can get insured elsewhere (we have used iCar Hire Insurance and it was great although make sure you read the fine print as some plans don't cover multiple countries).
NOTE: If you are getting external insurance, any damages will be paid out of your own pocket first, and then you'll have to claim the money back from the insurance company.
MY RECOMMENDATION: 
If you use AutoEurope to compare prices on your car rental, you can ALSO book additional insurance through them (called a "Refundable Excess Upgrade") for roughly 5 euros a day. This means you can rent your car/get insured all in one swoop, and drive with peace of mind knowing there's a cap on how much you could get charged in the event of an accident.
---
---
7. Opening times
Many branches are only open during certain times and days. SO, be sure to check whether the branch has a late drop off service if you plan to return after opening hours.
NOTE: Most companies charge per 24 hours. This is especially good to consider if you are doing a short trip and travelling from say, Friday – Sunday. In this situation, telling the company that you'll pick the car up at 7pm on Friday and will be bringing it back 6pm Sunday will save you a day's worth of money (vs. dropping it off at 8pm Sunday, for example).
---
8. Winter tires
If you're dreaming of cruising through snowy "winter wonderland" Europe, you should also be dreaming of those sweet winter wonderland tires 😉 Luckily, winter tires are usually provided during winter months free of charge. If travelling to a snowy area outside of these usual months, just ask the company – they can typically be provided at an additional cost.

---
---
9. One way fees
Often it's more convenient to rent a car and then drop it off at a different location than where you picked it up. Convenient, yes, but also more expensive…? You bet, baby. There is almost always an additional charge for these one way rentals, so be sure to check with your company on how much that is.
---
10. Tolls/Vignette
You should know something before you set off on your road trip of a lifetime: using said roads cost money! Whee!
In some countries, they have a vignette system that requires you to have a special sticker (vignette) before you can use their roads. These are NOT a joke. I once crossed from Germany into Austria and pulled into the first gas station I saw (literally 10m from the border) to buy a vignette. I thought I was good, then received a fine a few months later because I didn't have a vignette upon entering the country. They have automatic scanners these days and it's not just a matter of showing one if you get caught, so be sure to travel WITH a vignette if you need it!
Here are the vignette costs for different countries that have them:
Austria: 10 days, €8; two months, €23.4; one year €77.8
Bulgaria: 7 days, €5; one month, €13; one year €34
Czech Republic: 10 days, CZK 310; one month CZK 440; one year CZK 1500
Hungary: 7 days, HUF 2975; one month, HUF 4,780; one year HUF 42,890
Romania: 7 days, €3; one month, €7; one year €77.8
Slovakia: 10 days, €10; one month, €14; three months, €13, one year, €28.
Slovenia: One week, €15; one month, €30; one year, €95.
Switzerland: One year, €38.50 (don't have daily, weekly or monthly passes because they care not about us peasants)
---
---
11. Gas and Petrol
Most rental companies will provide you with a full tank, and then ask that you return it with a full tank. Gas and petrol are probably the #1 cost to consider when renting a car in Europe, because their costs add up SO quickly.
---
12. Deposit
Really important to note if you have a low limit on your credit card, a low balance on your debit card, or intend to charge a lot of expenses to your card. Rental companies will almost always require a deposit. This will usually come in the form of a hold on your card. This means they won't take the cash from your account but it won't be "available balance" for you to use. Note that some companies take a rather long time to remove this hold, so ideally you should ensure that you don't need that amount on your card if possible.
Some places require credit card, but I have never had a problem with a debit card. If you have an EC debit card (basically one that is not a visa, popular in Germany) then sometimes they will let you use it, provided that you can show proof that you live in Germany. … BUT sometimes they won't, it really depends on whether the person behind the counter has had their coffee yet. 😉

---
---
13. ID
Not an extra cost, but an important thing to remember. Additional ID is generally required to rent a car, either an ID card or passport. This should be fine as you'll likely have these if you're travelling but just be aware a drivers license alone is not usually sufficient for them. (So demanding, right?)
---
14. Speeding fines
Not to freak you out or anything, but the car rental company will pass on your details to the authorities if you receive any speeding fines during your rental. In addition to that, the car rental company will likely charge you a fine for forwarding your details to the authorities too (so they're like, charging you for snitching YOU out. #SnitchesGetStitches, amirite?)
Anyways, this additional forwarding charge is roughly 20-30euro and can be more expensive than the fine itself. The lesson here is to make sure you don't speed, and always keep an eye out for signs about the speed limit… even in unexpected places like the Autobahn (which YES, does have speed limits at some parts contrary to popular belief). PRO TIP: Cruise control can be a god send when it comes to avoiding fines.

---
---
15. Parking
Headed to any big cities? Get ready to pay a BOMB in parking fees. It's a little inevitable that you'll have to pay for parking, but one way to save a little is by parking away from pricey hotspots and then walking to where you need to go. Parkopedia is a great resource for finding places to park.
---
16. GPS
A GPS device usually does cost extra. One easy workaround is to just use the data on your phone to navigate with Google Maps (especially handy if you have a navigation companion). That said, if it's your lucky day, sometimes the cars have GPS devices built in so you use it without paying (I don't think they can tell if you use it, but don't quote me on that).

---
---
So, all in all, I hope this guide helps you feel better equipped to travel Europe by car! Hey, with these tips, I'm sure you'll be hiring a car in Europe like a pro 😉 Have an amazing time, and feel free to ask away in the comments if you have any questions!
---
---