There was a time in my life when I was absolutely obsessed with travel life hacks.
Throwing your shoes in a shower cap while packing? Oh yeahhh. Keeping jewelry untangled with straws? Talk to me, baby.
On a super vain level, I think it's because knowing the best travel hacks makes me feel like an unstoppable smartass… even if I'm the kind of person that trips over nothing and manages to create chaos out of the simplest tasks.
That said, thanks to six years of frequent travel, I've picked up my fair share of travel life hacks, some that are a little weird but I promise do work.
This isn't your regular list of hacks – nope. Sure, some are odd, but shhh, just embrace it.
The Best Travel Hacks for Booking Flights & Accommodation
Let's start with some of the best traveling hacks to make your life easier when you're booking travel and accommodation. These travel life hacks have been a total lifesaver (and money saver) for me over the years, so I hope you find them helpful too.
1. Get cash back on every travel booking
Rakuten (formerly known as Ebates) is a free cashback site that allows you to earn money back from most of your online purchases, almost like a partial instant refund.
Here's how it works: Rakuten is partnered with a bunch of popular online retailers (travel ones like Expedia, Agoda, etc. included!).
When you click through to these retailer sites via Rakuten and buy something, Rakuten earns some affiliate commission, a portion of which they share with you as a cashback (deposited straight into your Paypal).
In other words, you're getting money back for shopping, which translates into instant discounts for your travel bookings.
Sign up for free here and earn cashback on your online purchases.
Canadians: sign up for Rakuten Canada here.
Warning: The folks at Rakuten are biiiig fans of email, so be ready for that. I like getting their emails because they advertise sales/deals, but I admit they can be a bit much. To handle it, I have my Gmail filters set up so that eBates emails go into a special folder that I browse maybe once a day. Yay to no more clutter!
2. Use Honey to find coupon codes automatically
By far THE easiest way to save on all your travel bookings (and any online shopping really).
This ridiculously simple Google Chrome extension automatically searches through the Interwebs to locate relevant coupon codes and then applies them for you when you're shopping online!
This means you no longer need to search around for deals and codes that may or may not work.
As all the reviews say, "it's literally free money". You can also earn Honey points that you can redeem for things like train trips in Europe.
Click here to download Honey for Google Chrome.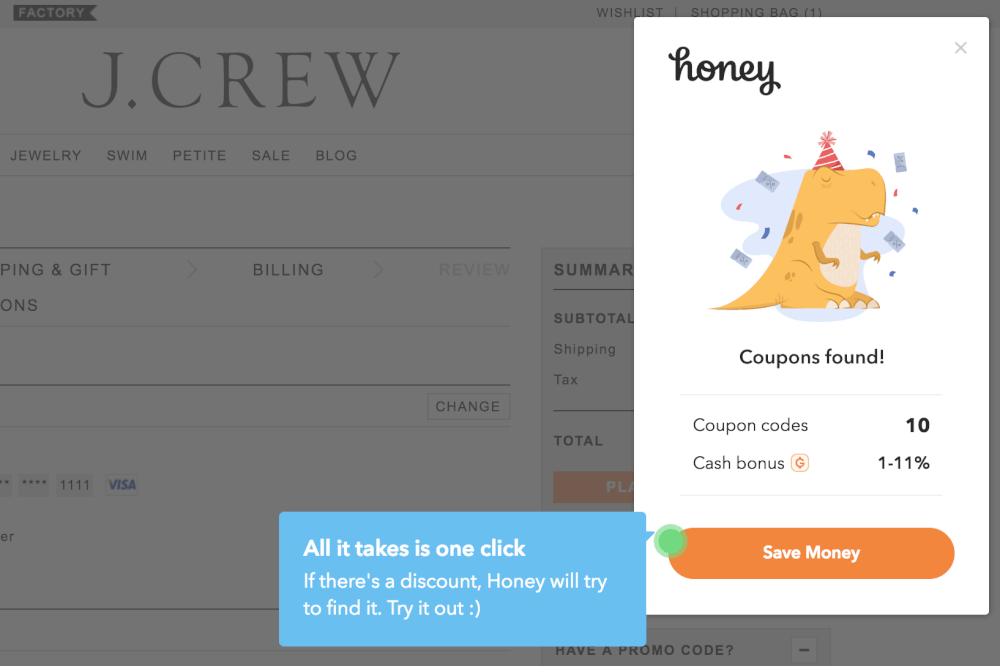 3. Sleuth around on discount sites like Groupon and Travelzoo
Looking for some cheap vacation hacks that can save you loads of money?
Websites like Groupon, Travelzoo and Living Social often have crazy discounts on vacations, hotels and activities all over the world, from Germany to Indonesia.
I love these websites because they consolidate great deals in one spot, which makes finding the perfect deal pretty effortless.
Double whammy: if you purchase buy a Groupon or LivingSocial voucher through eBates, you'll get some extra cashback.
4. Earn money while doing trip research
I'm a big fan of getting rewards for things I'd be doing anyway… so that's why I adore websites like Swagbucks, a free online community that rewards its members with gift cards for doing things they already do online, e.g. Googling, watching videos, etc.
Through doing certain tasks, you rack up "Swagbucks" which you can redeem for things like Amazon or PayPal gift cards which can be spent on travel gear and experiences!
I was super into this years ago, and have earned tons of free gift cards from it. It's easy work but adds up to awesome rewards! You can create a free account here.
Plus: Swagbucks also does cashback like eBates. While you're compensated in Swagbucks rather than immediate cash, you can then redeem these SB for gift cards or direct Paypal deposit.
The upside of using Swagbucks for cashback (rather than eBates) is that sometimes, Swagbucks has better bonus cashback rates. For instance, at the time of publishing this article, they were doing up to 10% cashback on Priceline. Pretty rad!
5. Use incognito/private browsing to potentially save money on flights
Incognito browsing (AKA private browsing) is a mode available on most internet browsers that allows you to browse without storing any data on your computer or tracking your history from that session.
This can be VERY helpful when booking flights because as rumour has it, many sites use a dynamic pricing system that will sometimes increase prices when they know you've been looking at a particular route constantly (sneaky, I know).
NOTE: While some experts claim this is false, I always do it just in case because it takes zero extra effort.
For more tips on airfare, check my full guide to finding cheap flights to Europe.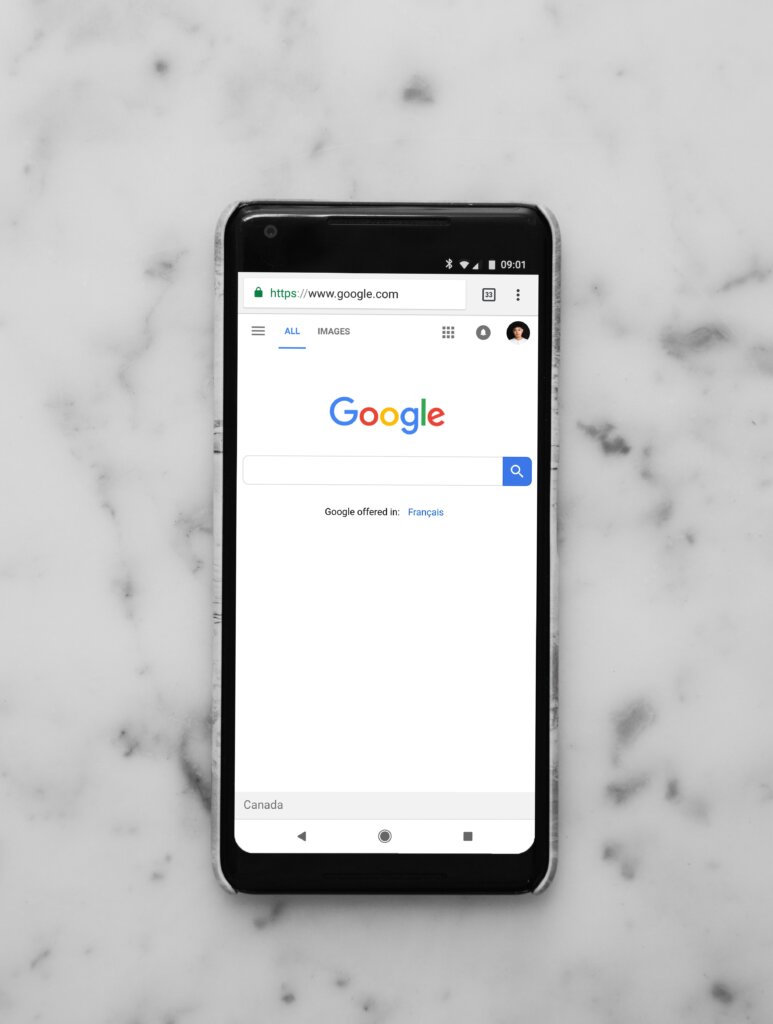 6. Call the hotel for a better rate by booking directly
This is a tip that most websites do not give because they rely on affiliate income from your hotel bookings… I mean, my site does too, but hey, if you're reading this, I want to let you in on an excellent secret: literally 99% of the time, you can score some kind of perk or discount by booking with a hotel directly vs. booking through an aggregator like Booking.com.
Why?
Well, these aggregators usually take a cut of any bookings, so hotels prefer when you book directly, and will often offer incentives to do so, whether that's in the form of a discount, a free upgrade, or a free perk like breakfast. I've noticed this is especially common with booking hostels in Europe.
This is one of the best travel hacks that nobody talks about, so be sure to remember it!
The Best Travel Hacks for Packing
Next up: cool travel hacks that help you pack like a pro. Want more packing tips? Be sure to read my full guide featuring 30+ suitcase packing tips & hacks.
7. Use packing cubes
Packing cubes are a wonderful packing tool that help you save space and organize your clothing.
Long story short, they're re-usable fabric cubes that you can stack/place in your suitcase when you travel. They're very affordable and a good set will last you for years – definitely one of the most worthwhile purchases for any frequent traveler.
In a pinch, Ziplock bags could also be used to organize your clothes in a similar way.
If you want to know which packing cubes to buy, check out my full guide to packing cubes or watch my video showdown here.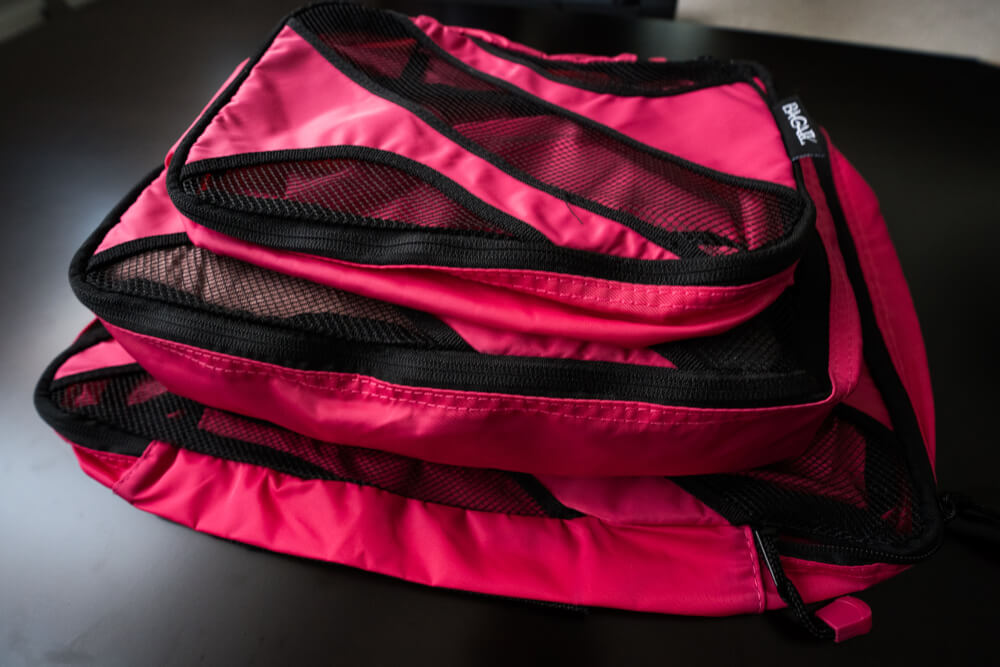 8. Roll your clothes
I'm full of funny travel tips, but whenever I suggest this to newbie travelers, I get SO many weird looks…
Trust me though, rolling your clothes instead of folding them is a great way to keep them organized and wrinkle free in your packing cubes. Try it out and I promise you won't go back!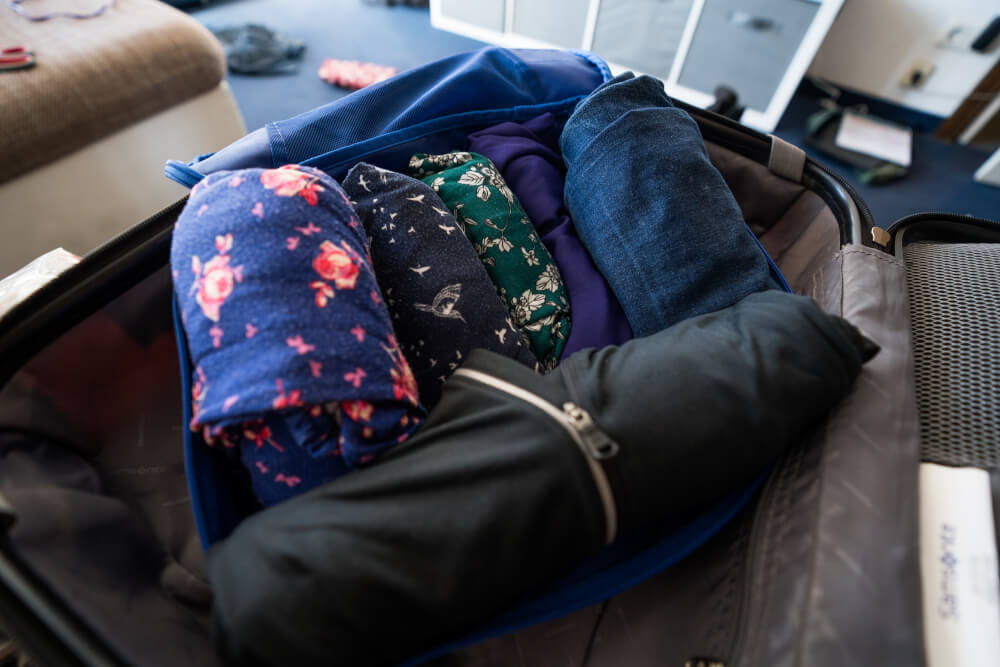 9. Bring a pillowcase
Never a pillow "just a case" if you're looking to save space.
One of my favourite packing hacks is to bring a pillowcase instead, so if you're ever in an emergency situation where you need a comfy pillow, just stuff some soft clothes in that case and go to town.
Likewise, you can use the pillowcase to compress clothes like a puffy jacket in order to save space in your luggage.
10. Pack a dryer sheet
By packing a dryer sheet o two, your clothes will smell extra nice for those long haul trips!
BONUS TIP: Keep an extra handy for your "dirty laundry" bag so that your whole suitcase doesn't start smelling like dirty clothes. Ick.
Alternatively, just throw a bar of soap in (mini hotel ones work great).
Stock up on cheap dryer sheets here.
11. Pack a clothespin to prop up your toothbrush
One of my favourite travel packing hacks!
Whether you're staying in an AirBNB, hostel or hotel, sometimes you want to make sure your toothbrush doesn't touch anything… after all, sinks can be notoriously germy.
If a holding cup isn't available, just throw a clothespin on it to prop it up. Pure germaphobe genius.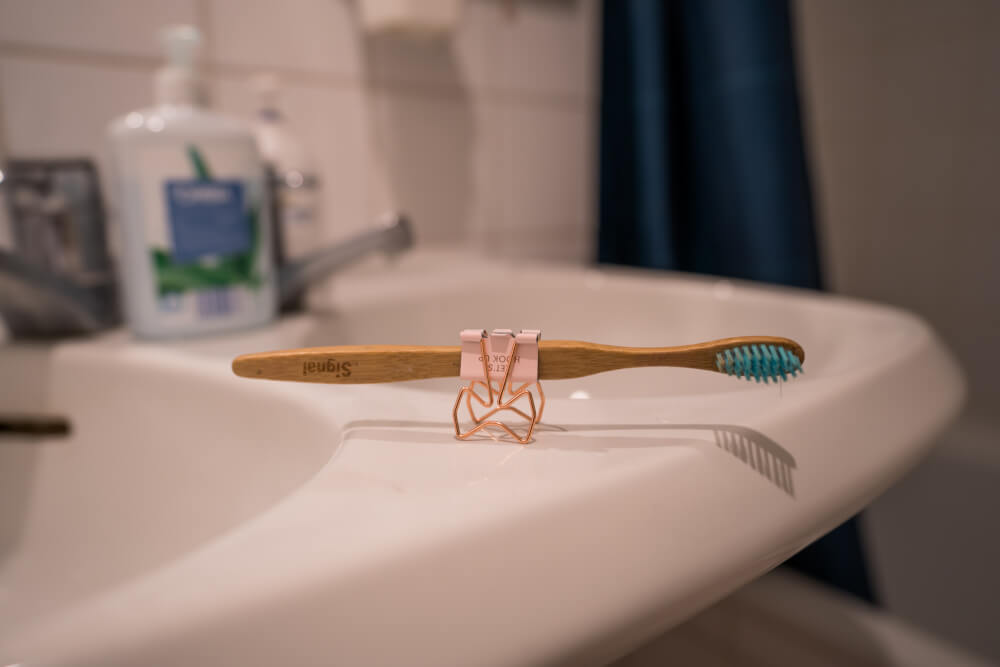 12. Get creative with your storage containers
I'm a big fan of re-purposing old junk, and luckily, you can repurpose a lot when it comes to packing!
Here are some ideas:
Using a Tic Tac case for bobby pins
Using a carabiner for hair ties
Storing Q-Tips in an old pill bottle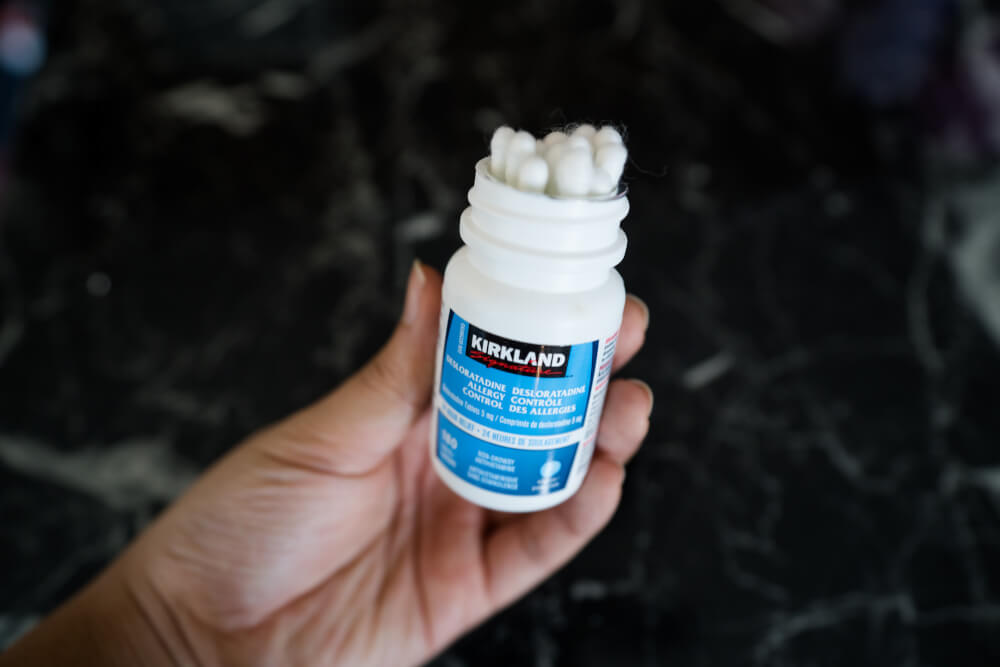 Top Travel Hacks for the Airport/Flying
Dread flying? There are lots of great travel tips and tricks to make this part of travel a lot more bearable. Here are some helpful traveling life hacks that will make your airport and flight experience a breeze.
13. Pack an empty water bottle to the airport
That way you can fill up after you pass security.
No more $4 bottles of water! Woo!
Alternatively, some experts swear by freezing their water so it's not technically a liquid.
I guess that could work, but then you're kind of awkwardly just waiting for your water to melt? Just bring an empty bottle, folks.
The foldable ones are awesome for this, plus they're better for the environment too ; )


14. Freeze a sponge as a DIY ice pack
This is one of my favourite travel tips and tricks that I learned from a flight attendant friend.
Have snacks you want to bring on the plane and hoping to keep them cool? A frozen sponge will do the trick!
15. Scope out your flight seat in advance
This is an amazing international travel hack if you have a long haul flight to book.
As most travellers know, not all plane seats are created equal!
Some have more leg room, some are absurdly close to the washrooms, etc.
Luckily, you can just enter your flight details on Seat Guru (it's free!) and read different reviews/first hand experiences.
If you have one of those flights where you can choose your own seats during online check-in, this is a massive life saver.
16. Reserve the aisle and window seats
If you're travelling with a friend or partner, no need to fight to the death re: who must take the dreaded middle seat.
Just reserve both the aisle and window in hopes that nobody wants the middle seat… if they do though, just ask to switch!
Super simple travel hack that works well 🙂

17. Mark your stuff as fragile
One of the sneakiest travel life hacks I've come across, but you'll get your luggage first and the airline workers will be extraaa careful with your goods.
Worth it!
18. Wear compression socks to make your flights more bearable
Compression socks = less swelling and better circulation! This is a must-know vacation hack for those that want to fly more comfortably.
The Best Travel Life Hacks for When You're on the Road
These hacks for traveling will make your life infinitely easier once you're actually out and about. Here are my favourite international travel hacks you need to know:
19. Download Google Maps for use offline by typing in "OK Map"
One of my favourite new travel hacks – this is SUCH a lifesaver.
If you have sufficient space on your phone, you can easily download Google Maps to browse offline on mobile, even when you don't have Internet connection.
All you need to do is go on the map to the area you want to save, then type "ok map" into the search and press Download.
20. Find WiFi passwords on FourSquare
FourSquare is a website/app where people share tips, ratings and reviews on places to go near you (e.g. restaurants, cafes, bars, etc.)
The handiest part of this website is the "Tips" section where people can leave helpful recommendations for others, and it's often here that you'll find the WiFi password for places.
So, if you need WiFi in a pinch, you can easily hop on Foursquare and sleuth around for WiFi passwords.
21. Or download an app that shows you all the WiFi passwords
There are tons of helpful travel apps out there these days.
WiFi Map is a great example. This app shows you the passwords to different WiFi networks (over 100 million of them, as they say).
The handy part is they're organized on a map so you can easily scope out the ones closest to you. Note: some dissatisfied users say that passwords are outdated, but it's a handy tool to have just in case.
Find it on: Google Play | iTunes
22. Download Google Translate for use offline
One of my favourite trip hacks! If you're travelling abroad and don't speak the language, it's handy to have Google Translate loaded and ready.
That said, it normally does require Internet connection. Here's a way around it: download the Google Translate app, then go to Settings and choose "Offline Translation".
From there, you can download different languages.
Bonus tip: if you want to translate signs, menus, etc. quickly, tap the camera button on your Google Translate app to translate images in real time.
The first time I saw this feature in action, I realized we are (indeed) living in the future.

23. Bring some baby powder for a quick freshen-up
Weird, I know, but baby powder is amazing for freshening up.
Especially in the summer, if you're wearing flats or sandals, your feet (and footwear) will inevitably start smelling.
Throwing some baby powder on them is a quick way to deodorize and make you feel human again.
24. Keep a pen in every bag/pocket
Not the most unconventional, but I promise this will save your life.
You never know when you need a pen, so have one handy in all your purses/daybags, backpacks, luggage cases, etc. so you're not scrambling when everyone else is filling out their Customs sheets.
25. Make use of local grocery stores/supermarkets
One of my favourite hacks for traveling on a budget is to simply hit local supermarkets.
No, you don't need to cook your own meals necessarily, but all the time I see budget travellers sprinting for vending machines/little kiosks when there are supermarkets literally within eyesight selling the exact same stuff for a fraction of the price.
Supermarkets are great for stocking up on snacks, water, drinks, etc.
Take advantage of them!

26. Use a TV to charge your electronics
One of the the things I forget most often is the little USB adapter that comes with my phone charger.
If you're forgetful like that too, don't worry – there's several easy travel hacks to help you out of that situation.
I usually then just plug my cable into my laptop to charge, BUT if you don't usually pack a laptop, know that most TVs have a USB port around the back and you can easily use that to charge all your electronics 😉
You're welcome!
Did I miss any of your favourite travel hacks?
So, it seems like you're well on your way to becoming a travel ninja. I hope you enjoyed that article about unconventional travel life hacks. Feel free to leave a comment below if you have more to share!