*FYI - this post may contain affiliate links, which means we earn a commission at no extra cost to you if you purchase from them. Also, as an Amazon Associate I earn from qualifying purchases. Check out our Privacy Policy and Disclosure. for more info.
If the thought of planning your own trip to Europe makes you want to throw up, keep reading.
Between choosing where to go and finding the best flights, to picking hotels and assembling itineraries, trip planning is not an easy task for the uninitiated.
Luckily, there are pathological planners like myself who thrive on it.
So today, this Type A laptop goblin is going to break down for you step by step how to plan your own Europe trip from start to finish… because at the end of the day, travel (even the planning part) should be fun.
This is going to be a pretty long post, but by the end of it, you should have all the tools and knowledge you need to plan a delightful Europe trip alllll by yourself.
So, let's get started! No time to lose.
1. Understand the Schengen Area
Alright let's start with the very first step of planning your own trip to Europe. Before we get into the topic of visas and entry requirements, we need to talk about something called the Schengen Area.
A lot of people falsely assume that border-free travel exists all throughout Europe, but that's not actually true.
In reality, the whole 'travel without borders' thing only applies to a certain group of countries in Europe known as the Schengen Area, or Schengen Zone, who have all mutually agreed to not impose internal border controls between them.
As of 2023, the countries belonging to the Schengen Area include…
Austria
Belgium
Croatia
Czechia
Denmark
Estonia
Finland
France
Germany
Greece
Hungary
Iceland
Italy
Latvia
Liechtenstein
Lithuania
Luxembourg
Malta
The Netherlands
Norway
Poland
Portugal
Slovakia
Slovenia
Spain
Sweden
Switzerland
Practically speaking, this just means that if you stay within the Schengen Area (i.e. the countries listed above), you won't need to clear passport control every time you cross a border. If however you enter a non-Schengen country like the UK or Ireland, then you will need to go through passport control.
NOTE: People often confuse the Schengen Area with the EU, and while there's a lot of overlap, there's some EU countries NOT in the Schengen Area and some non-EU countries that ARE in the Schengen Area, so it is different and you shouldn't get them mixed up.
The reason it's important to know this distinction is it can impact what visas you might have to apply for, or put a limit on how long your trip can be. So, be sure to keep that in mind.
For most short stay visas (and visa exemptions), your time allowance in the Schengen Area is 90 days out of a 180 day period.
The easiest way to understand this is to imagine yourself on the day that you leave the Schengen Zone to go home or onto your next destination.
From that departure date, you should be able to look back on the past 180 days and say you haven't been in the Schengen Area for more than 90 days total.
… I know it sounds kind of confusing, but read it a few times over and you'll get what I mean! Or, for more clarifications and examples, read my full written guide to understanding the Schengen Area's 90/180 day rule.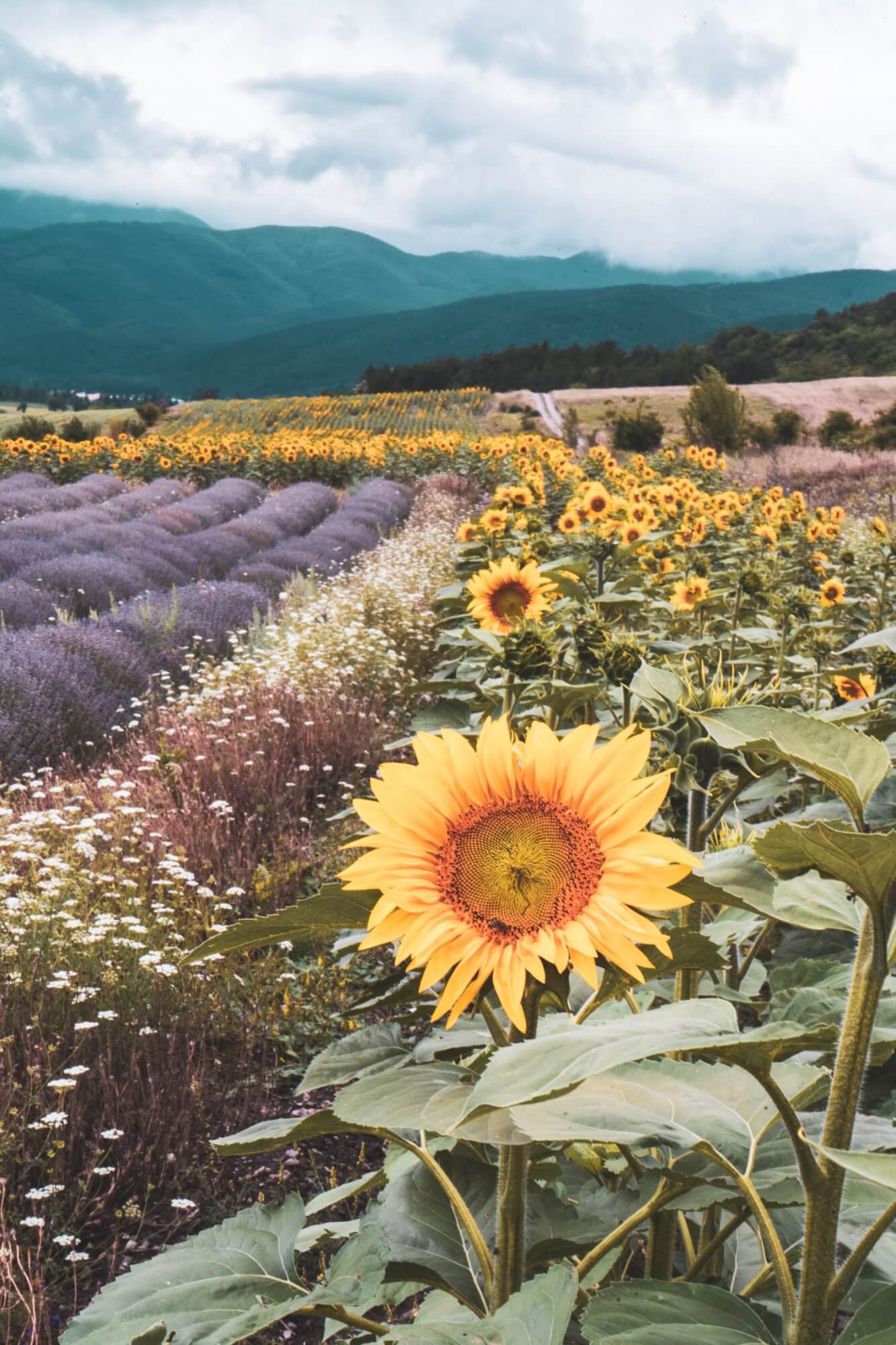 2. Decide How Long Your Europe Trip Will Be
Alright, now that you know the difference between Europe, the EU, and the Schengen Area, your next big hurdle is deciding how much time you'll be spending on your Europe trip.
This answer to this of course depends on a lot of variables, but I'll say this: my first independent trip around Europe was 6 weeks long, and even that felt like barely enough.
So, if you're coming from overseas, I would recommend a 10 day minimum because you have to make that jet lag worth it, but if you're working with less time, I would then just adjust the number of destinations you're visiting accordingly to ensure you're not overwhelmed.
My list of 40+ one week in Europe itineraries can help with that!
The decision of how long to spend in Europe is very personal so I'll leave that for you to ponder until you cry, but here are some factors to consider:
Vacation days
Budget
Number of destinations you want to cover
Amount of time you can spend away from home
Maximum stay restrictions with your passport (e.g. most non-EU passport holders can only spend 90 days within a 180 day period in the Schengen Area)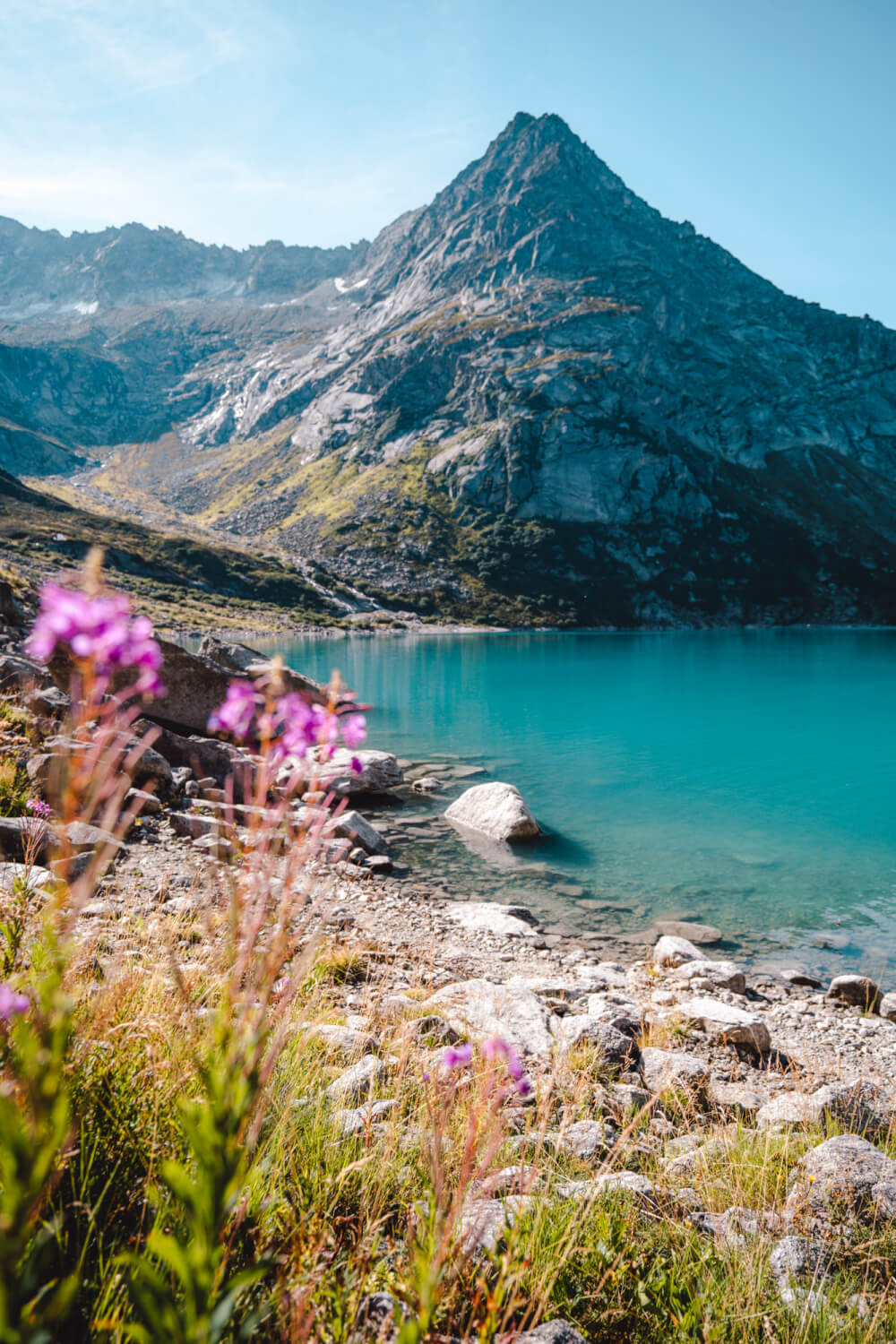 After you've figured out how much time you have to play with, we get to…
3. Choose Where You're Going
Europe may look small on a map, but it's a vast and varied continent that's impossible to cover entirely in just one (or even twenty) trips.
A lot of first time visitors to Europe think that they can just land and cover the entire continent in one go like a crazed Energizer Rabbit.
This is 100% what I thought prior to my first European backpacking trip, and let me tell you that my first draft itinerary was loaded with chaos and made zero sense. 
While Europe is a lot more compact than Canada or the US, it does still take time to travel between countries and cities, so if you're dealing with a short amount of time, it doesn't make sense to cram your itinerary to the point where you're spending less than a day in a country, or just stopping in for an afternoon.
SO, for shorter trips, what I'd suggest is picking one country or one area and exploring it thoroughly, rather than trying to visit 10 countries in a week.
Again, if you want inspiration, I have this post featuring dozens of one week in Europe itineraries, so feel free to browse that for ideas, but other places to pillage for inspo include…
Pinterest (search 'Europe travel' or specific countries for photos and blog posts to read)
TikTok (search terms like 'Europe travel', '[country] hidden gems', etc.)
Instagram (browse feeds from travel bloggers to get ideas, scroll through travel-themed hashtags)
Good old fashioned Google (google 'places to visit in ____')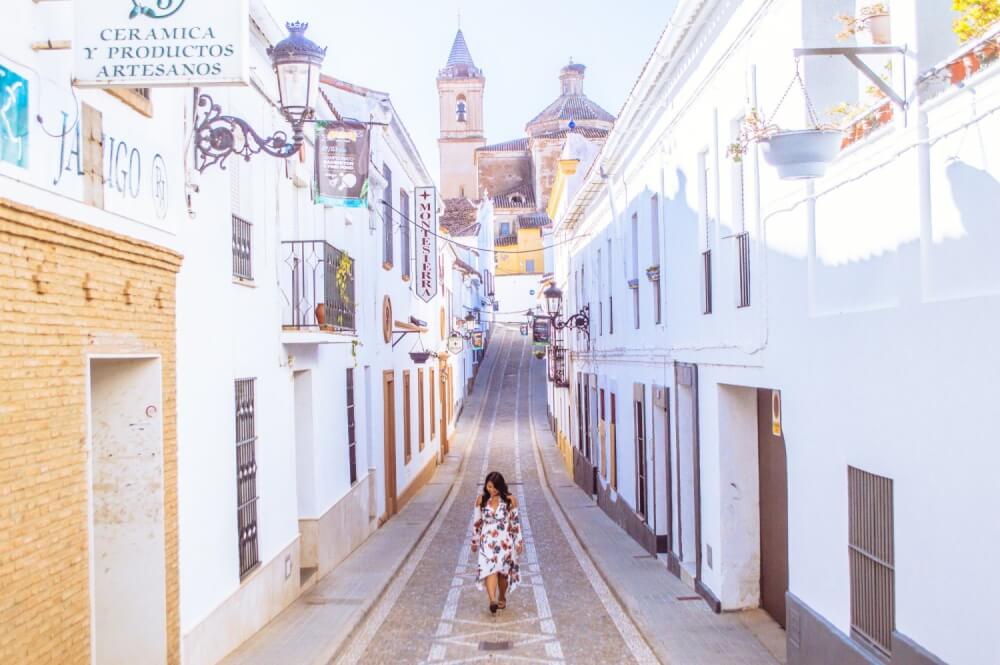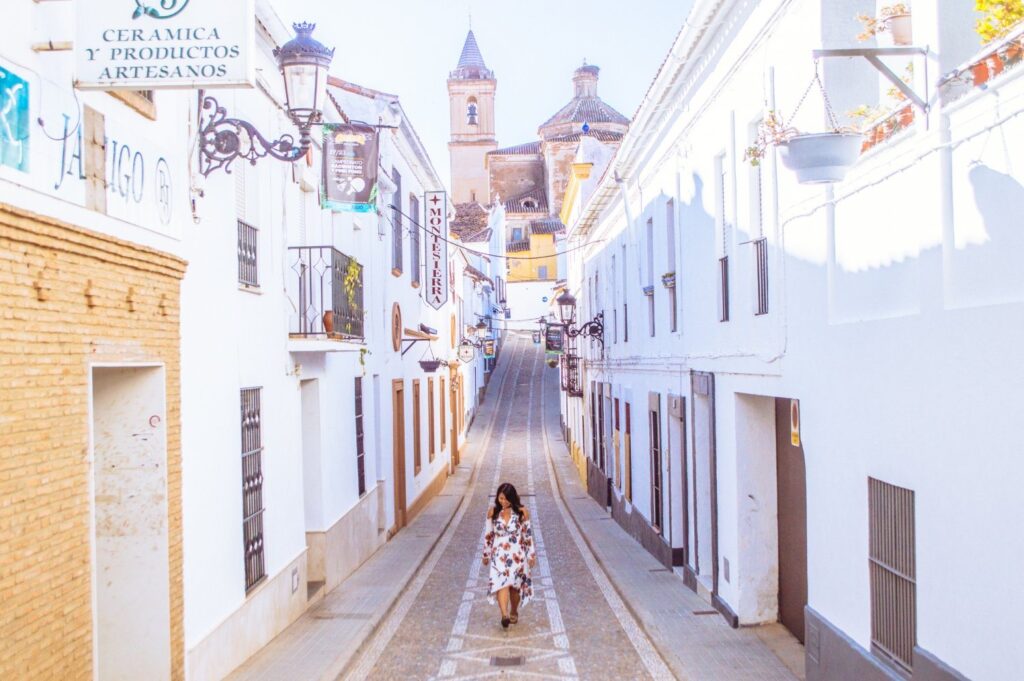 4. Figure Out Visas/Documents
The next step after deciding your destinations is figuring out what visas or documents might you need to enter Europe.
The rules differ depending on the country your passport is from, and also where you're going, so I can't give specific advice on this, but if you are one of the 50+ countries who get a visa exemption for the Schengen Zone (including US, Canada, Australia), then you do not need to apply for a visa prior to your arrival.
From 2024 onwards (exact date TBA), it has been announced that those from visa-exempt countries WILL need to apply for a travel pre-authorization through the ETIAS which is very quick to do online and costs a small fee, but that's not the same as applying for a visa, which is usually a much more time consuming and costlier process.
NOTE: I will update this post when the ETIAS is officially launched, but be sure to consult the website linked above to make sure you don't need to do it before your trip.
Of course, it goes without saying that the best resource for finding out which visas you need for your Europe trip is your own government's official website, so be sure to get info from an official source and not a third party that's simply trying to sell you their visa services.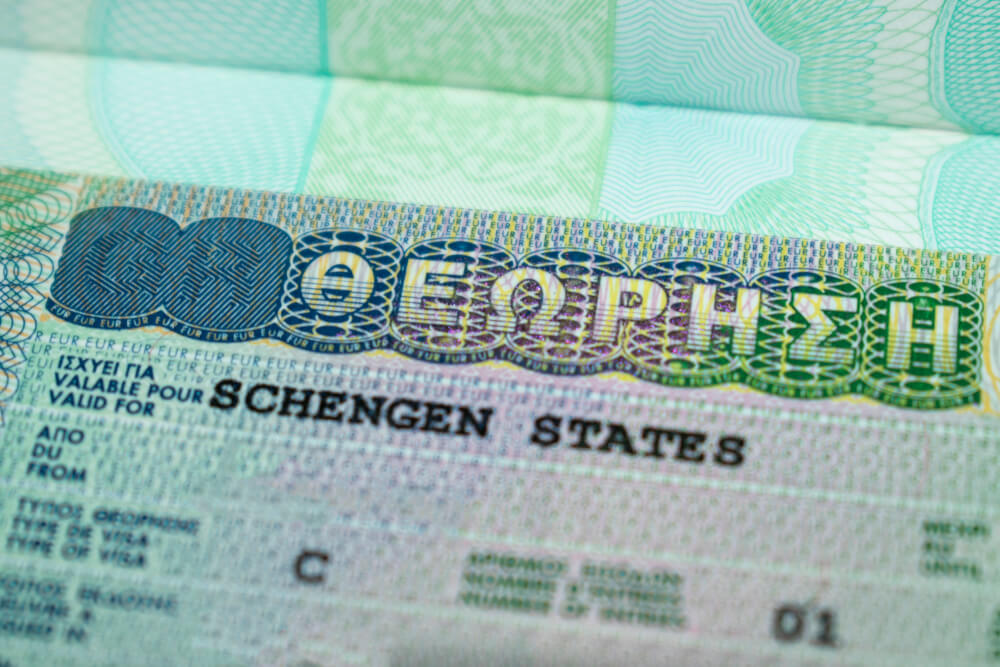 5, Book Your Flights to Europe
With the tough decisions out of the way, the next step in planning your Europe trip is to book flights.
If you want to secure the best deal flying to Europe, I've written this extensive guide on How to Find Cheap Flights to Europe, but here's a quick step by step on how I'd book my flights:
Hop onto Google Flights
Enter your departure airport and destination (if you have a specific one in mind). If not, type "Europe" as the destination and it will show you flights across the continent
Enter specific dates if you have them, or a rough estimate if you're flexible, then hit 'Explore'
Once you're on the map view, you can see your options, but you can also click on the dates, then hit the 'Flexible Dates' tab and choose your parameters (e.g. 1 week trip in the next 6 months) and hit Done to find the best deals
Scroll your list of options and if you see one you like, click "See Flights" and from here you can also click the Date Grid that shows you if it's possibly cheaper to fly out on other dates near that
Then repeat this process until you've found a destination or some dates that you like.
After you choose your flight, I would always advise booking directly with the airline because this usually ensures you have the best customer support if anything goes wrong.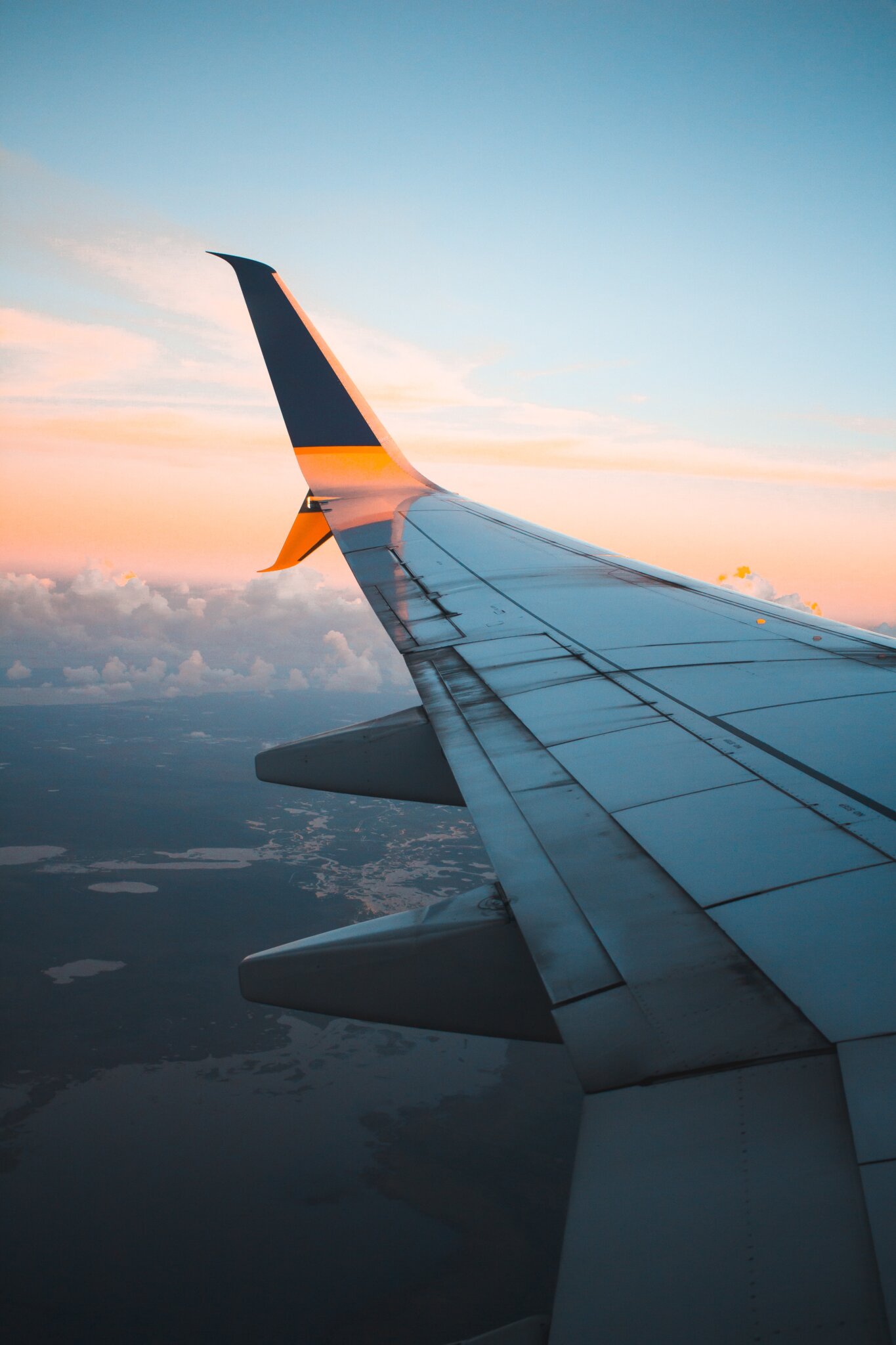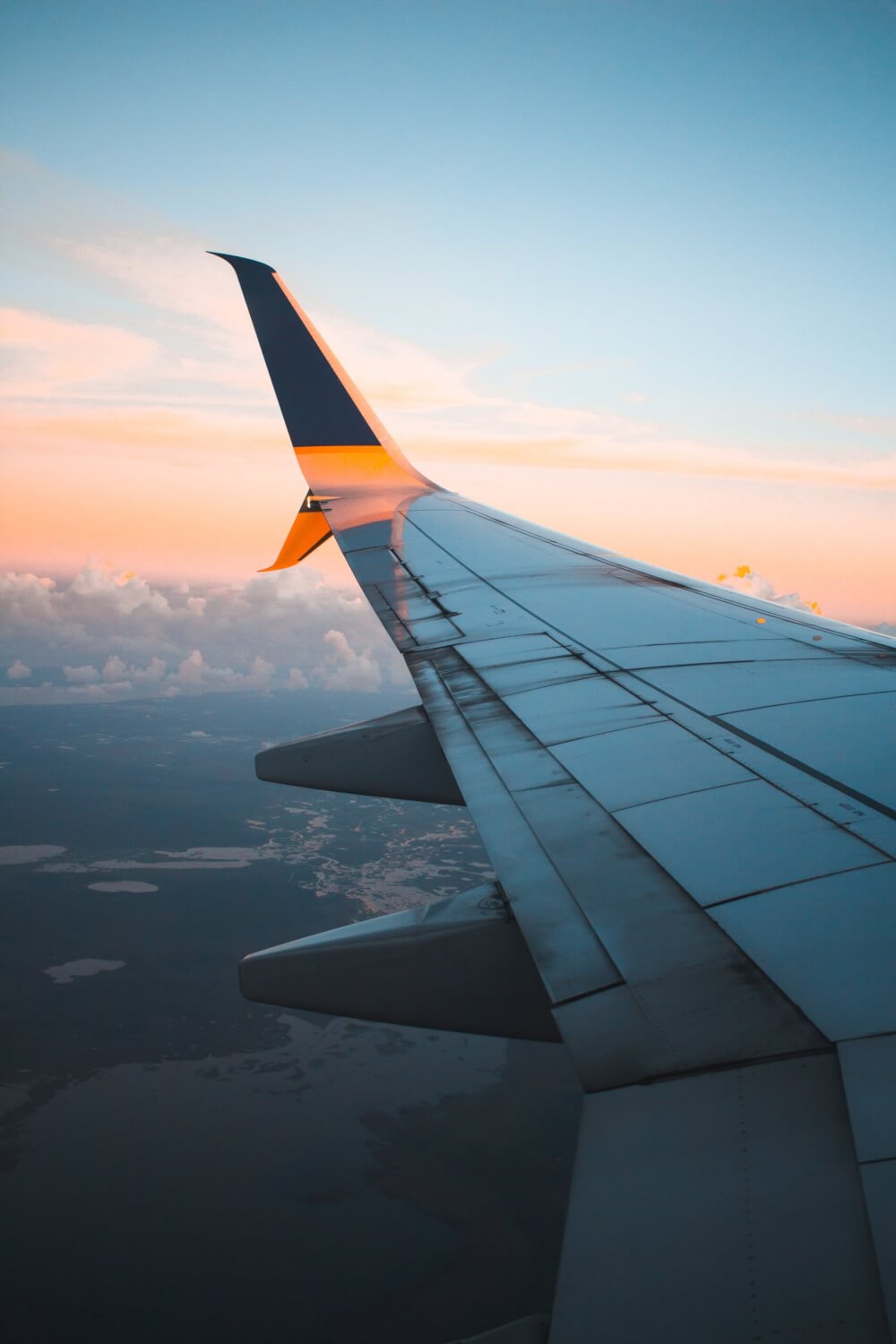 A QUICK TIP RE: CREDIT CARDS – A lot of people find travel hacking, or credit cards quite overwhelming but I would say if you're not into travel credit cards at the moment, now would be the time to start if you're planning a big trip, just because you are going to be spending a lot of money, so you might as well try to reap as many rewards from it as possible.

It isn't for everyone, but I do have great things to say about the Amex Platinum, which has a really high fee but at least for the first year it's super worth it because you get travel credits, you get travel insurance, lounge access, and most importantly, enough bonus sign-up points to get you a roundtrip flight to Europe from North America. 

There's also a bunch more affordable options, but overall, I'd say it's smart to look into a travel credit card so you can really milk the benefits you get from all the money you're about to spend on flights, and hotels.

One thing I also do because none of my friends really collect points is I'll offer to book for everyone, and then they pay me back, which is amazing because I get all the points without needing to spend all the money.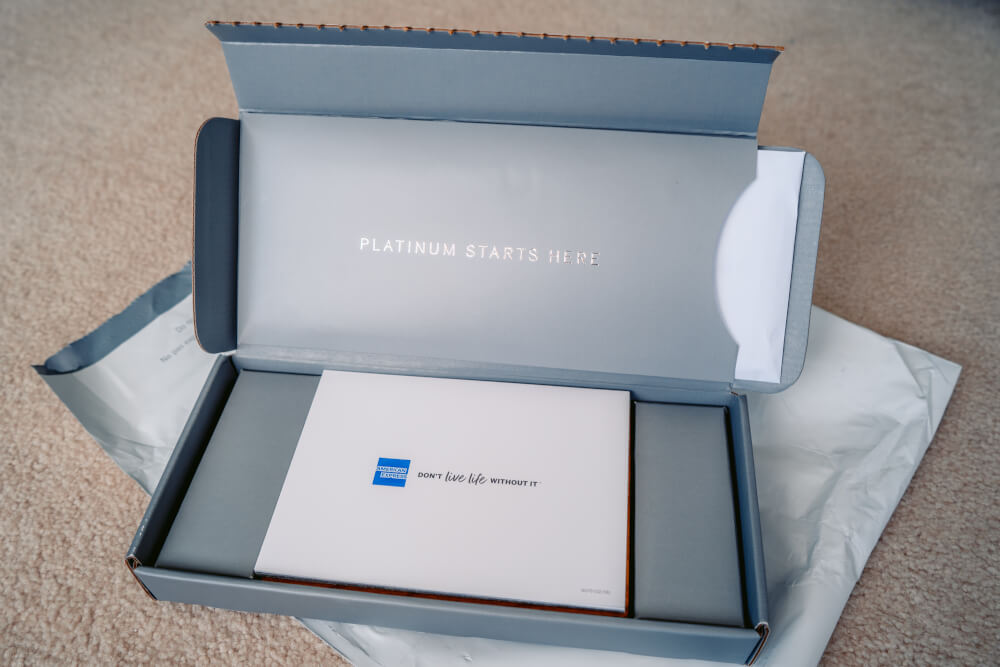 6. Book Your Accommodation
Alright, after booking your flights, it's time to decide where to rest your head after a face-numbing day of sightseeing. 
This the general process I follow for finding accommodation:
Decide if my priority is price, location or hotel quality, then set the max budget for my stay
Hop on aggregators like Google Hotels or Booking.com to see what the options are, usually using the Map view to select places in central locations, making a shortlist of places as I go
Pick my top favourites from the shortlist and read through their Google reviews before choosing one
Book directly with the hotel to potentially get a discount or additional perks
If you're new to booking accommodation yourself, here is a quick-ish rundown of the most common options.
Overall, from cheapest to most expensive, your accommodation options are..
Hostels
Guesthouses
Hotels
And vacation rentals like Vrbo and Airbnb are kind of an awkward in between. 
One important thing to keep in mind though is this:
Price, Location, Hotel Quality – you can really only pick two.
If it's a good location, and good quality, it'll be expensive
If it's a good price and location, the room will likely not be the best
If it's a good price and good quality, you'll probably won't be as close to the centre as you want
For me personally, location is often the most important consideration. Because European cities tend to be a lot more walkable than in North America, you want a hotel that you can easily get to from all the sights, rather than have to rely on taxis or trying to a rent a car.
But how do you pick where to stay or what kind of accommodation is best for you?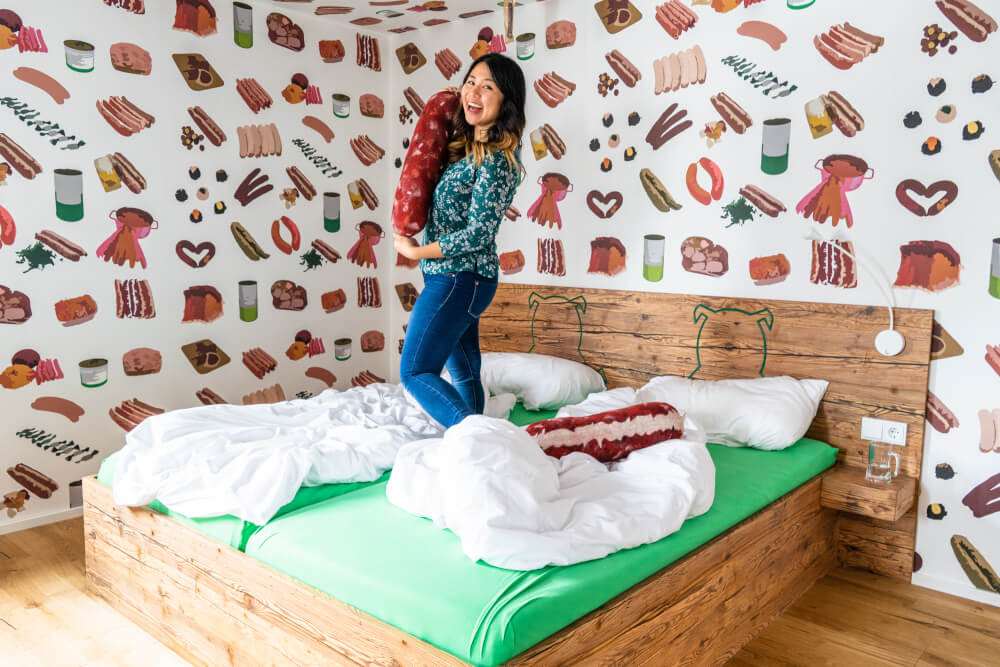 Option A: Hostels
It's one of the oldest backpacking tips in the history of backpacking, but if you're doing your Europe trip on a budget, no doubt hostels are a great option.
Because backpacking culture is so pervasive there, there are a lot of really great hostels pretty much across the continent offering shared dorms for less than twenty bucks a night or even private rooms for additional cost.
For me personally, hostels also have social benefits in addition to budget-related ones, so I'd say don't knock it until you've tried it.
When I was younger, I thought it was so much fun staying at hostels, meeting people from around the world, and making new friends. If this interests you, check out my guide on How to Book Hostels for Beginners.
But hey, I can concede that hostels aren't for everybody so, if you're on a budget, but would rather skip the hostel route, then another great option is guesthouses.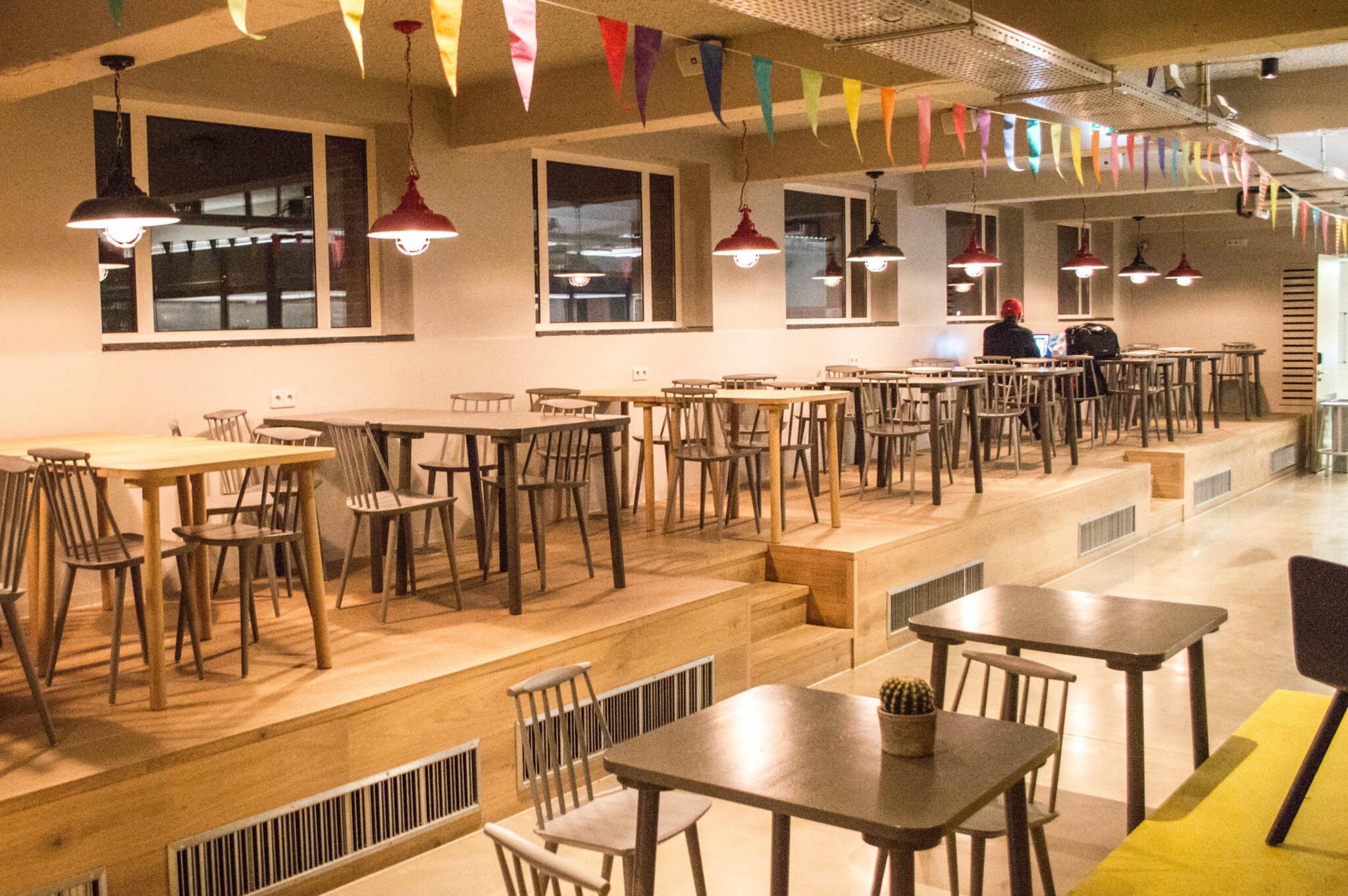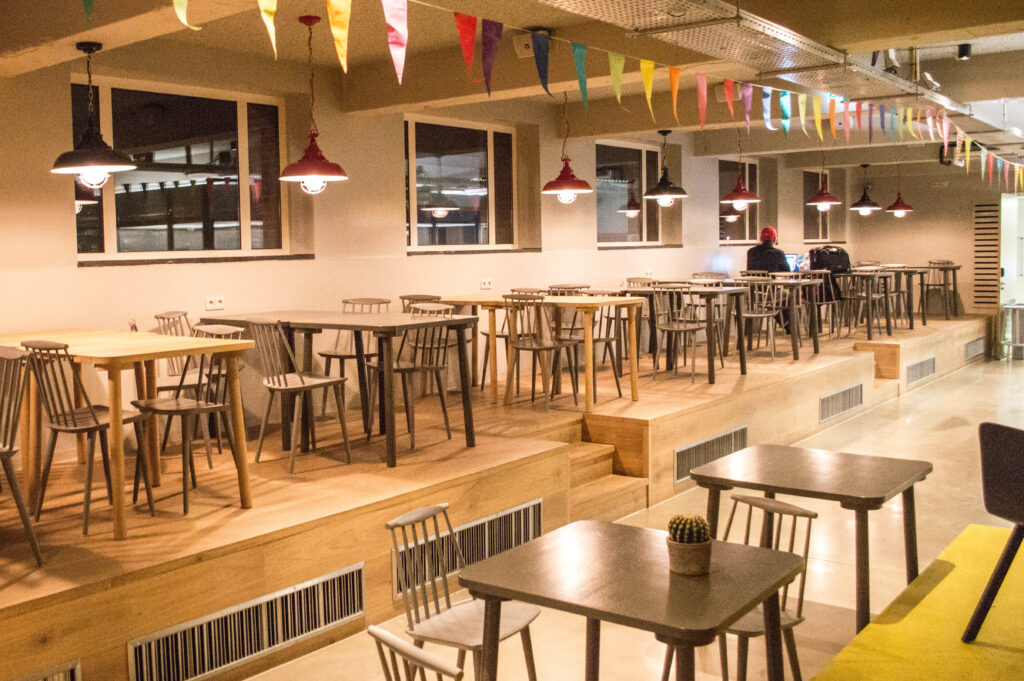 Option B: Guesthouses
Guesthouses have different names depending on which country you're in.
In Germany for instance they're known as "Pensionen", in Italy they're Pensione (or Pension, in the singular form), but overall you can view them as smaller, homier hotels with only a handful of rooms.
These tend to be a lot cozier than a traditional hotel and usually a lot more modest in terms of furnishings, but they're also much more affordable, making them an ideal middle ground between hostels and guesthouses.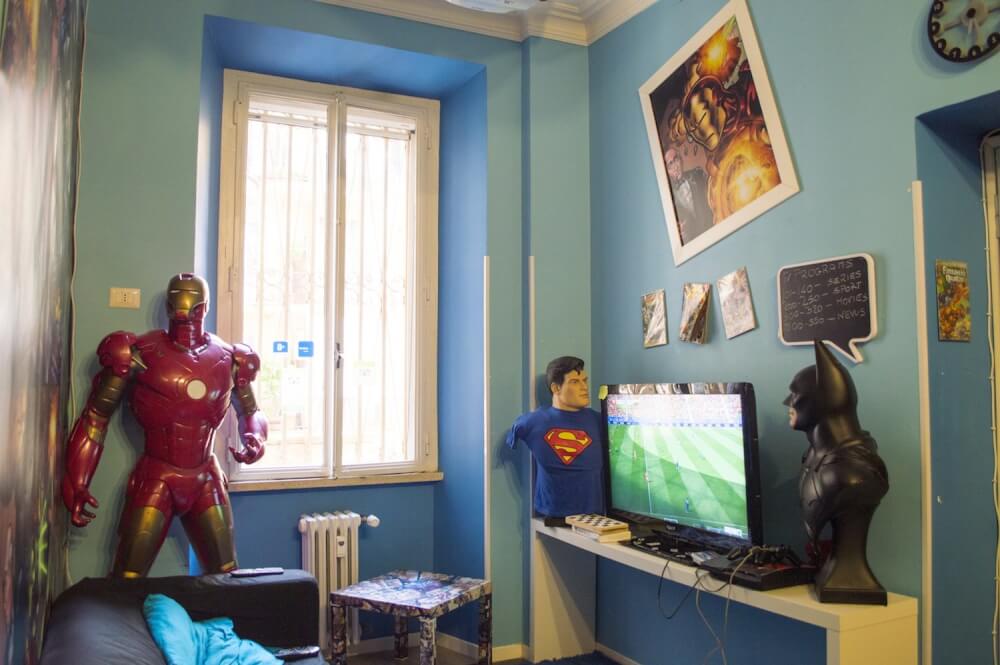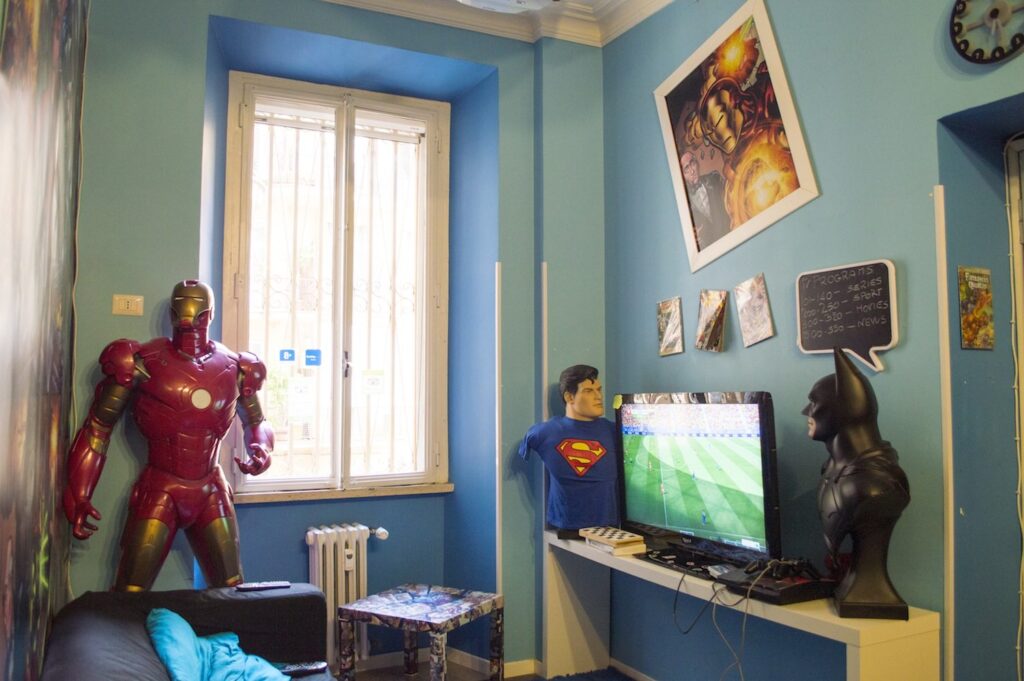 Option C: Hotels
But of course, for a lot of first time travellers, hotels are firmly in the comfort zone and probably the go-to pick, with familiar amenities like a check in desk, hotel breakfast, etc.
One really important thing to keep in mind if you're planning on staying at hotels is that, hotels in Europe use a different star system than in North America.
Whereas in North America, how many stars you have kind of corresponds to the overall quality of the accommodation, in Europe it's more to do with a checklist of amenities, so most five star places will simply be the BIG ones with a pool, a concierge and lots of different perks.
In contrast, there are some decent one or two star properties that are actually quite nice, but they just don't have those checklist amenities so their star rating is comparatively lower.
So, keep that in mind when you're browsing because stars here don't necessarily indicate quality or luxury as much as the North American star system does.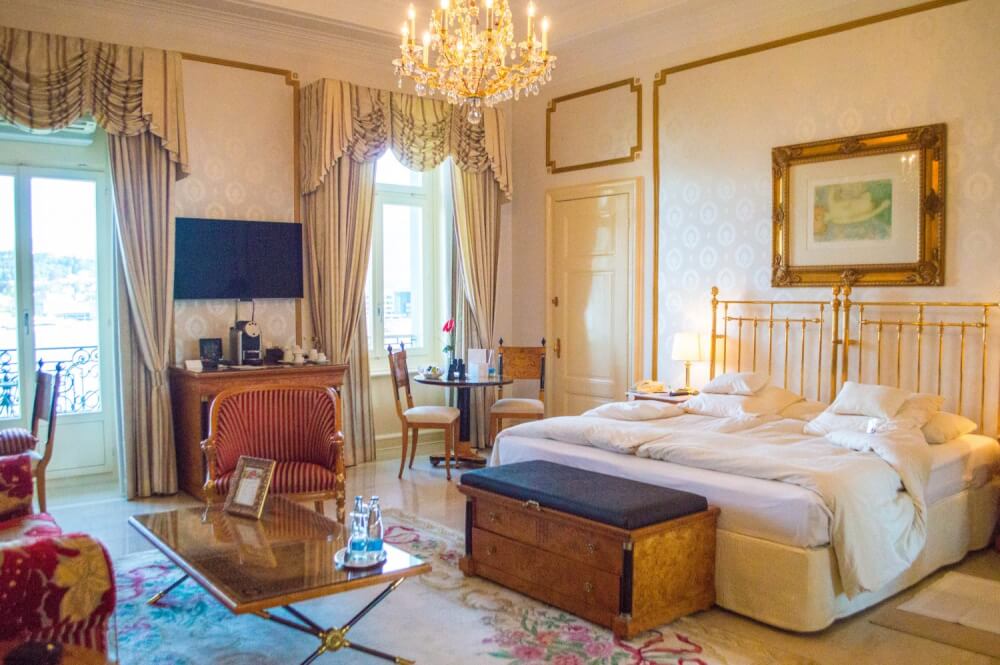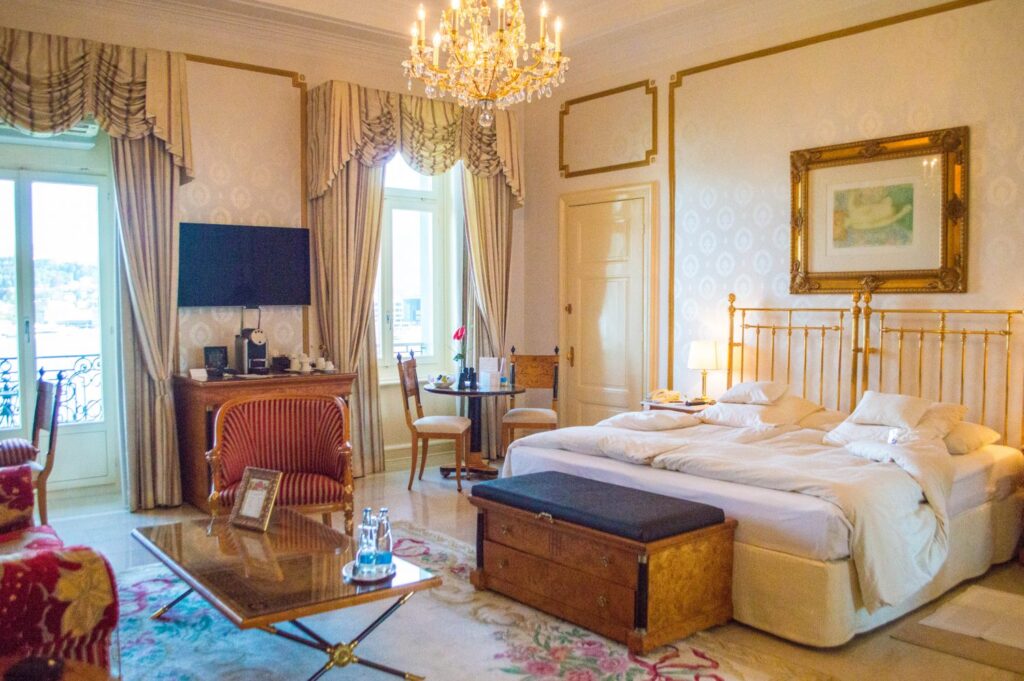 In terms of choosing hotels, you'll be choosing between…
Chain properties (e.g. your Hiltons and your Marriotts)
Independent hotels
Personally, these days, I'm more inclined to pick independent boutique hotels where I can (as these tend to be more unique), but I admit there's a lot of reliability when it comes to chains, and if you're someone that collects points and status, it can of course pay to stay loyal.
Boutique properties vary from city to city, so I won't discuss them too much in-depth here. Just know that if there's a place I've stayed at that I really enjoyed I'll always link to it in my travel guides!
But for chain hotels in Europe, I think it's helpful to include a rundown of budget-friendly European chains I recommend that might be new to you if you're coming from overseas:
| | | |
| --- | --- | --- |
| Chain Name | Price Point | Overview |
| Motel One | Budget | Despite the name, NOT a creepy motel, but actually a pretty chic design hotel concept that offers budget-friendly rooms because the rooms are super small, but they're comfortable and usually quite well located. |
| Premier Inn | Budget | No frills but reliable chain predominantly in the UK and Germany. Often the best budget option in major locations – bookable ONLY directly through their website so you won't find them on 3rd party aggregators. |
| Ibis | Budget to Mid-Range | This ubiquitous European chain is everywhere and decently reliable. They have three tiers you'll see everywhere: Ibis Budget (bare bones, very utilitarian), regular Ibis (small rooms but fine) and Ibis Styles (actually quite modern and nice vibe overall, but most expensive). I'd most recommend the Ibis Styles, but be sure to read reviews as properties can vary quite a bit under the Ibis umbrella. |
| 25hours | 'Affordable' Luxury | Unique hotels that all have their own theme, offering modern and uniquely designed rooms for a relatively affordable price point. |
| citizenM | 'Affordable' Luxury | Super fun modern hotel chain with small rooms but decent prices, usually in great locations. Read my review of the citizenM in London to see what I mean! |
Of course, all over Europe, there's also the standard North American chains that you're probably already familiar with, as well as bigger mid-range to luxury chains that I didn't cover above.
If you decide to book with chain properties, one important tip is to make sure you're signed up for the chain's Membership program, because then you get special perks and can rack up points, especially if you make a conscious effort to stick with the same chains throughout your trip.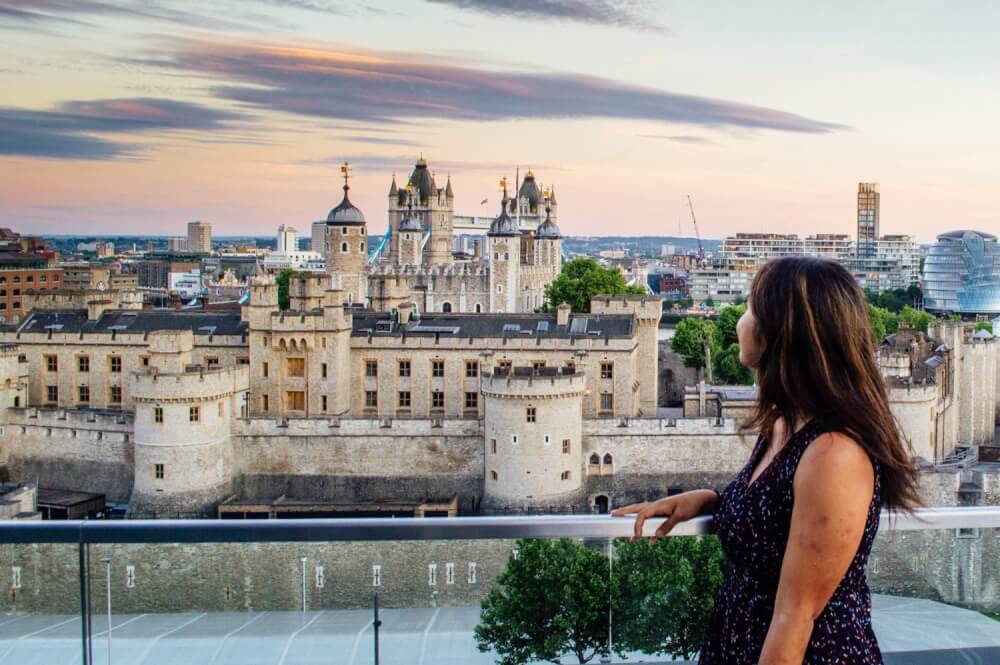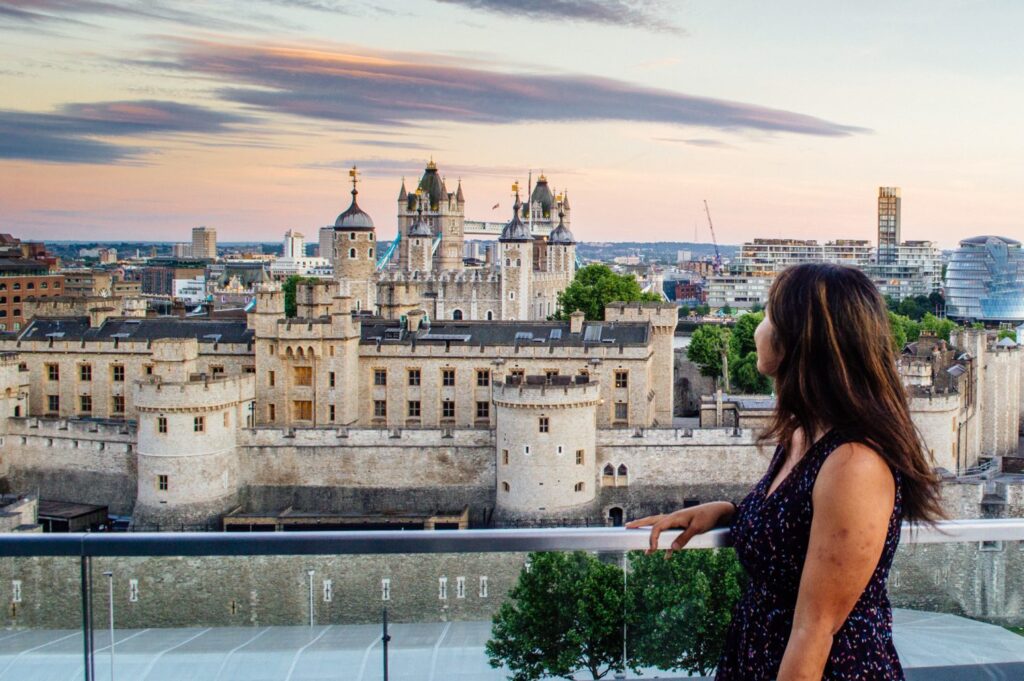 Option D: Vacation Rentals
Now onto the last option which is vacation rentals like Airbnb and Vrbo.
I used to be a huge fan of renting on Airbnb, because it was a pretty budget-friendly option and you could save money too by cooking if you needed to, etc.
But these days, with extreme fees, and the audacity of hosts, I don't actually think it's the best option anymore, especially for shorter stays.
Airbnbs can come with a lot of additional mental labour, like you need to vet reviews, correspond with your host, set a check in time, usually you'll be asked to do certain chores, and you need to make sure you keep the place in good condition, etc.
This might be fine for a longer term situation like if you're staying for several weeks, but it's really not worth it if you're moving places every few days.
Overall, if you want convenience and ease of mind, Airbnb is probably not for you… unless you are a huge group or you want a homey space where you can settle down for a longer period and cook your own meals, etc.
In that case, check out my guide on How to Book an Airbnb (for First Timers).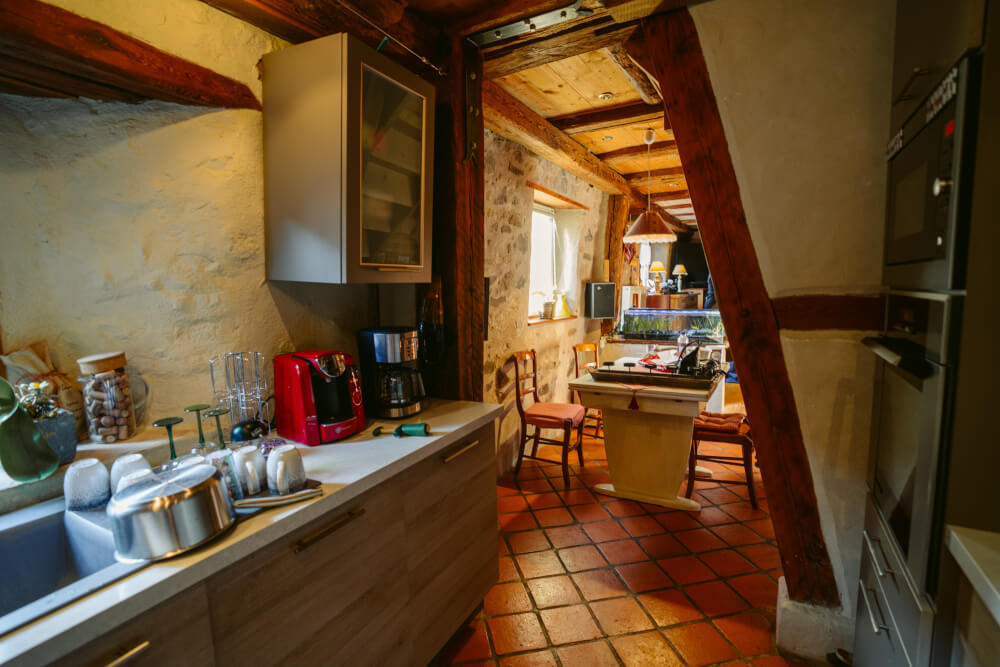 7. Choose How You'll Get Around Europe 
Alright, now with your flights and hotels booked, it's time to decide how to get from place to place!
First off – I'd say try your best to avoid renting a car.
If you're doing city trips, odds are you won't need it and public transport in most European destinations is fantastic. If you're still undecided, be sure to read my article about considerations to make before renting a car in Europe.
If you have decided to go with purely public transport though (yay you!), my first move is I usually hop on Omio to quickly compare the prices of flights, trains and buses going from Point A to Point B. It sorts everything by cheapest, recommended, shortest, etc. and is totally free!
Be mindful of course though that just like with hotels, there's always that trade-off when it comes to booking transport.
Speed, Budget, and Quality – you can only choose two.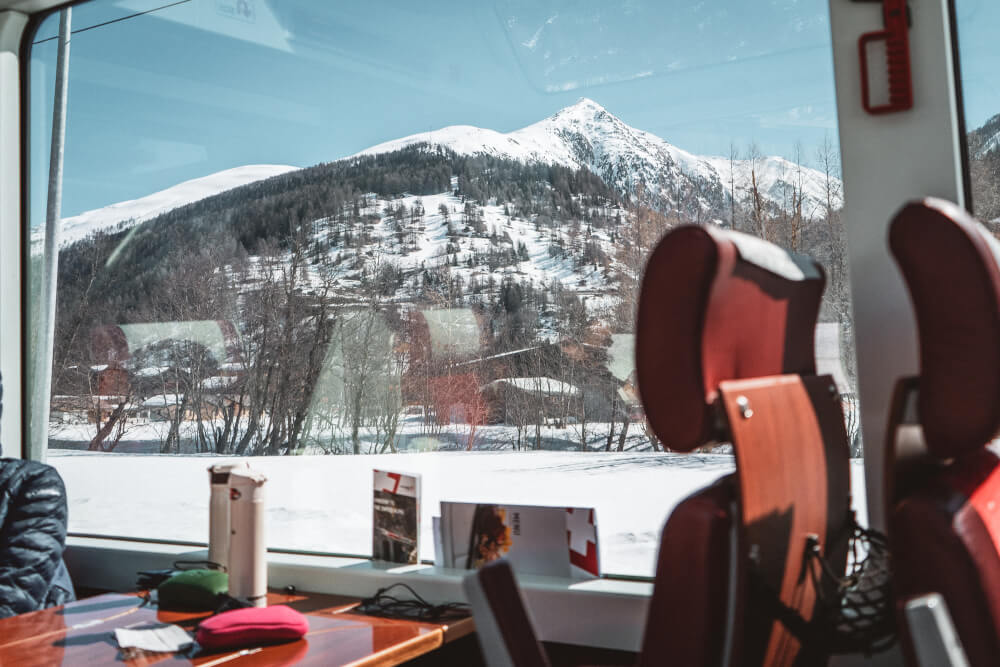 If you want to learn more about transport around Europe, I've written this extensive guide on The Cheapest Ways to Travel Europe, but let's quickly run through the options from cheapest to most expensive, and their pros and cons.
Mode of Transport
Pros
Cons
Buses
Really cheap, usually dropped off somewhat in the centre
Deal with traffic, it's not as "nice" or comfortable
Trains
Very comfortable & scenic
Feels like a nice European experience
You arrive in the city center
Can be very flexible if you get a rail pass
It can take a while and be expensive if you book last minute
Flights
Quick, can sometimes be quite cheap with budget airlines like RyanAir, easyJet & Wizz Air
Usually you arrive well out of the city centre usually, can be expensive if booking last minute, environmental impacts
Overall though, your ultimate defense against crazy costs is to just book as far ahead as possible, because bus, train and plane tickets usually get pricier the fewer seats they have.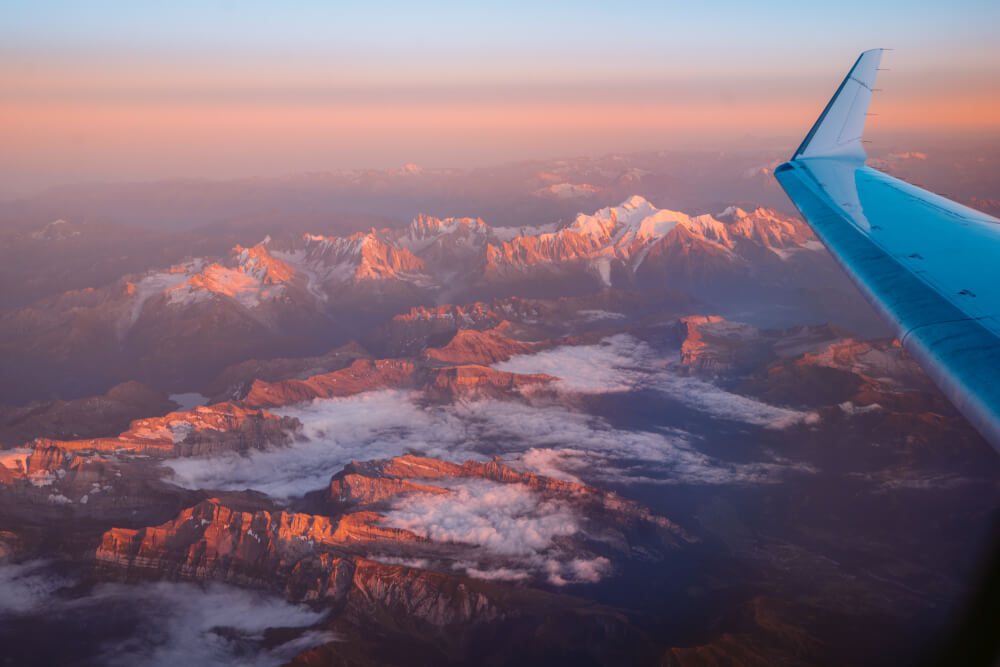 8. Find Fun Things to Do While You're There 
If you've gotten this far, I think it's pretty clear… I'm a planner, and I really like knowing what there is to do in a place before I get there so I can maximize my time.
I think it's important to at least have SOME research done beforehand, because otherwise you waste time in the destination trying to figure it out when you could be using that time to eat spaghetti, you know.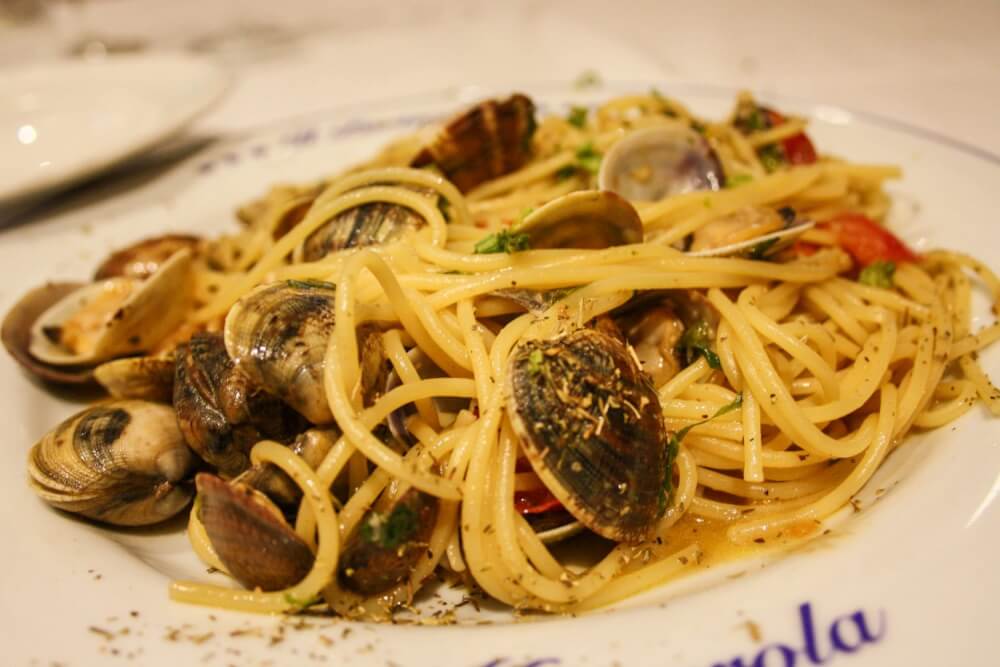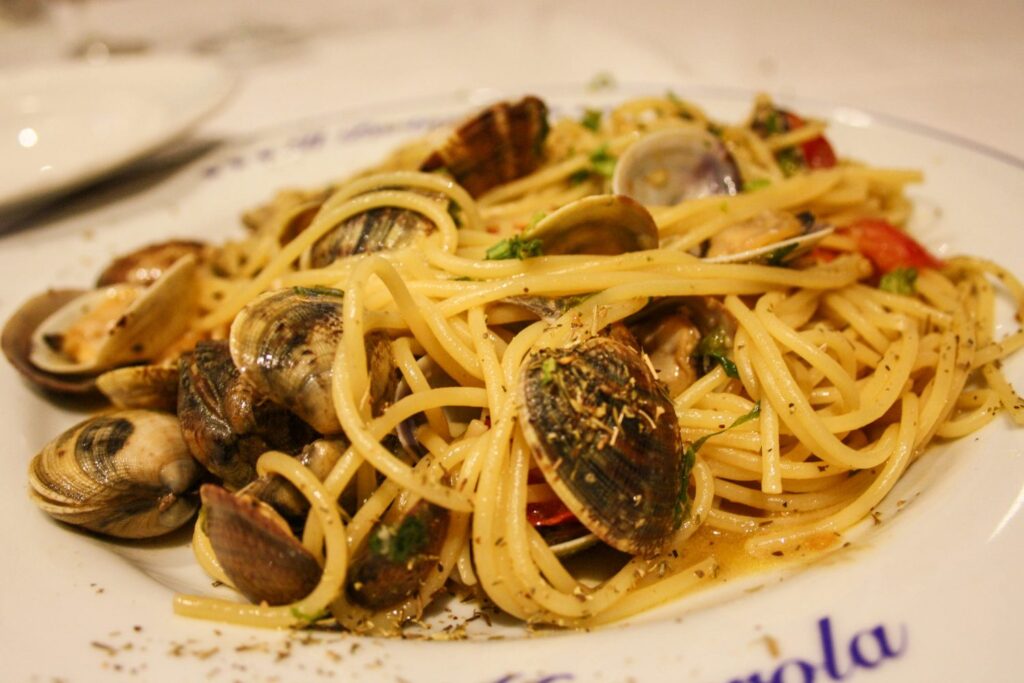 So here's how I find fun things to do wherever I go:
1) Hop on Google. Skim through the top blogs and listicles to get a sense of the top attractions and the most well-known things to do. 
2) Head to Atlas Obscura, a really cool website that highlights unusual things to do in a place.
3) Hop on social media, like TikTok (a great tool compared to Instagram, especially for food and drink spots).
4) Look on local blogs, especially event and news ones because then you can see if there's any cool pop-ups or special events happening during your trip
Throughout this research process, I'll usually star places I like on Google Maps instead of just making a list.
This is because I can then easily group together all the spots I want to check out by neighbourhood so I can better organize my itinerary.
Of course, as an easy shortcut, you can also google "Destination" itinerary as well and a travel blogger like me has probably shared one.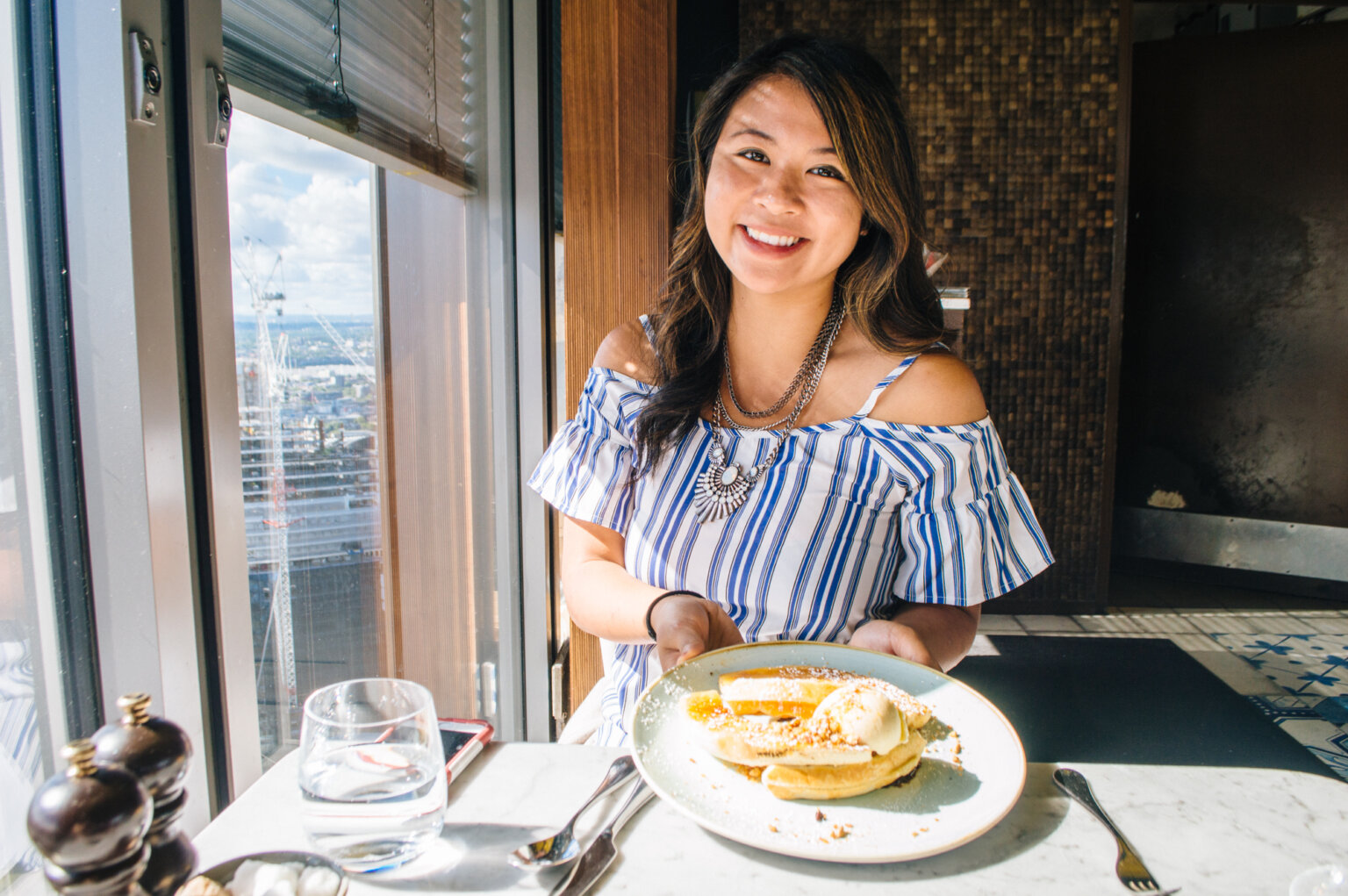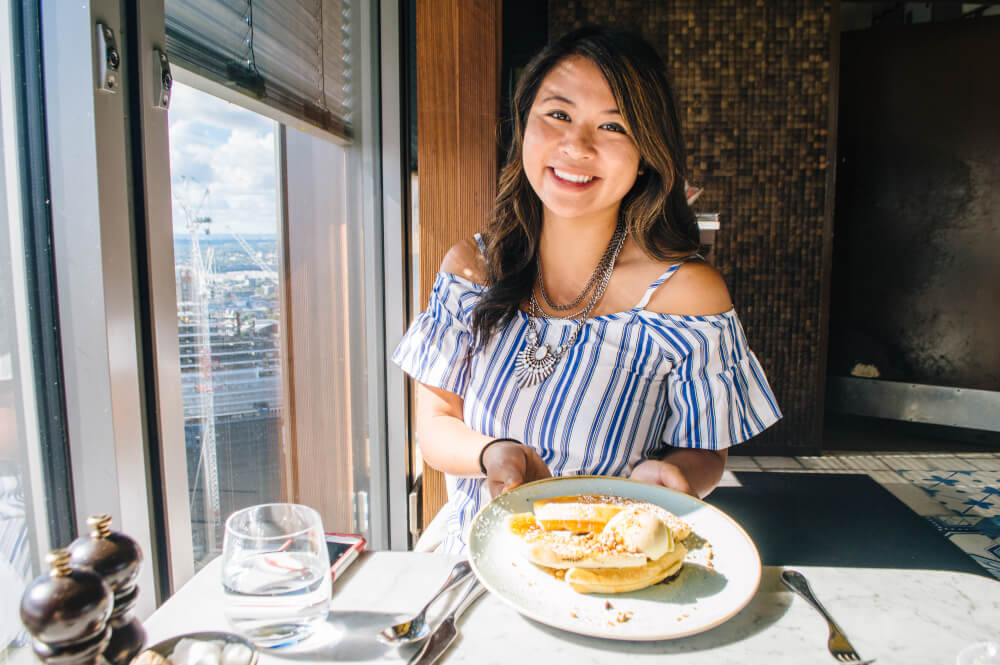 9. Choose What to Pack
Alright, onto the final hurdle: deciding what to pack.
First of all – breathe. Packing for Europe isn't too different from packing for other destinations. Contrary to popular belief, not every single European struts the streets like a runway, eager to judge poorly dressed tourists.
Naturally, what to pack depends on the season and where you're going. You can check out my generic packing lists for Europe in Winter and Europe in Summer for inspo, BUT I do have a few general tips…
Travel carry-on only if possible – navigating cobblestoned streets and old Metro systems with a ton of luggage is a nightmare. My guide on How to Pack Light can help with that, but in general when travelling carry-on only, I just pack a week's worth of clothes and for longer trips, I do laundry along the way.
Use packing cubes – I'm so obsessed with these. They really help keep everything tidy and organized!
Avoid packing things like athleisure and sweatpants unless they're just for sleeping in – While Europeans aren't mega fashionistas all the time, their baseline casual is very different to North America's – think clean basics rather than athletic wear.
Good shoes are everything – you'll inevitably be walking a lot, so prioritize comfort above all else!
Apart from that, I think packing is a really personal thing and mainly you should just wear what's comfortable… apart from athleisure. That's definitely not as common here, and I say this as the most die-hard Vancouver Lululemon girly.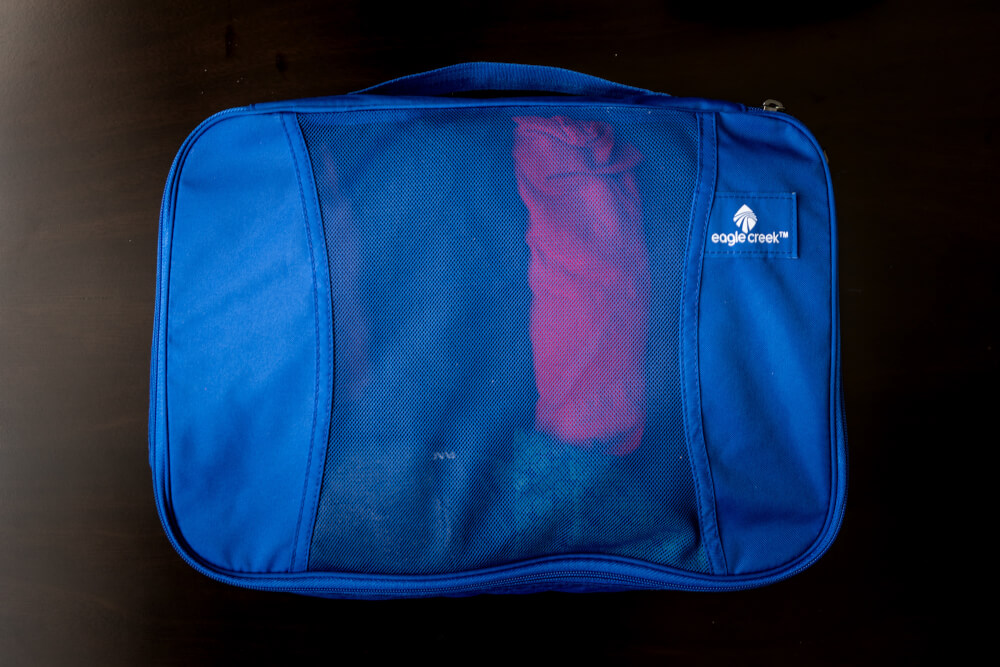 My Europe Trip Planning Workbook
Well, if you've made it this far, frankly you deserve a medal… and a treat! So here it is. I've created a pretty little Europe trip planning workbook that follows the steps outlined above. Hopefully it well help you plan your dream Europe trip quickly and easily!
You can take a look here and print the pages for personal use, or click here for a digital version that can be filled out from your computer:
Europe Trip Planner
by Christina Guan
Hope This Step by Step Guide to Planning a Europe Trip Was Helpful!
So there you have it, from start to finish, how to plan your own trip to Europe.
I hope that was helpful and feel free to ask in the comments if you have any more questions. Safe travels, and I hope you have an amazing trip!
---
Watch my most popular YouTube video this week:
---