*FYI - this post may contain affiliate links, which means we earn a commission at no extra cost to you if you purchase from them. Also, as an Amazon Associate I earn from qualifying purchases. Check out our Privacy Policy and Disclosure. for more info.
Whether you're deliberating how to allocate your calories or your hours, deciding how to spend three days in London is a stressful first world problem that I'm all too familiar with.
After all, this is London – a city with so many museums, you could spend 6 months visiting a new one every day… a city with more restaurants than some countries have people… a city where 8 million residents speak over 300 languages, and there's so many trees that by UN definition, it is a literal forest.
The point is: (Greater) London is so vast and so dense with things to see that even a lifetime wouldn't be enough.
But hey, some London is better that Lond-none, and for those with only three days, I've created this unique 3 Day London itinerary to help you maximize your time.
This labour of love (based on over a dozen trips to England's annoyingly handsome capital) uses a flexible format with sights organized by neighbourhood, and multiple options for activities, ensuring you have time to do what you actually like.
After all, London is a city with something for everyone, so why waste time staring at paintings of men in powdered wigs when you'd rather be eating vampire-themed pizza or playing Japanese Bingo?
… I told you, London really has everything.
So, keep scrolling for my fun-filled itinerary for spending three days in London. From touristy musts to more offbeat picks, it'll help ensure you've Lon-done the city justice.
Getting Around During Your Three Days in London
If you've read my article on what not to do in London, you'll know that my recommended way to get around is combining public transport and walking.
That's why for this itinerary, I'd recommend taking the Tube to get between neighbourhoods, and exploring on foot from there. A few tips for London's public transport:
Download the CityMapper app – it's much more accurate than Google Maps in terms of routes/real-time updates
Download offline maps/routes if you need to – odds are you will not get service of any kind while on the Tube
Grab an Oyster Card for public transport from any of the machines at transport stations, rather than just using your contactless credit card. This will save you quite a bit of money!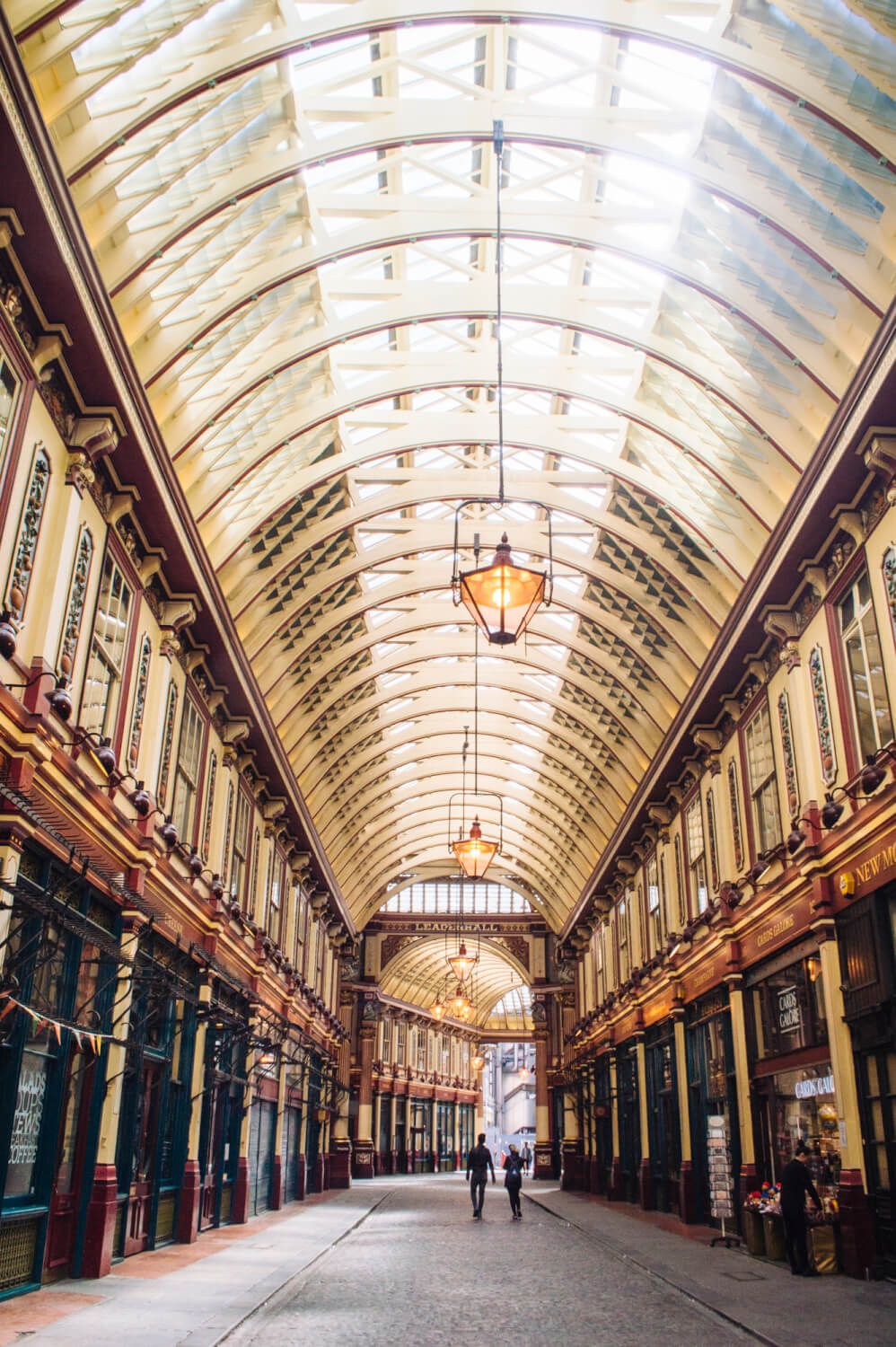 There is zero need to rent a car, but the occasional taxi for getting between neighbourhoods might be a worthwhile splurge if it's not a traffic-heavy time. Don't skip out on walking though – you see way more and your toned calves will be thanking you.
Now that you know how to get around, it's time to get started with the day to day breakdown of our 3 Days in London itinerary.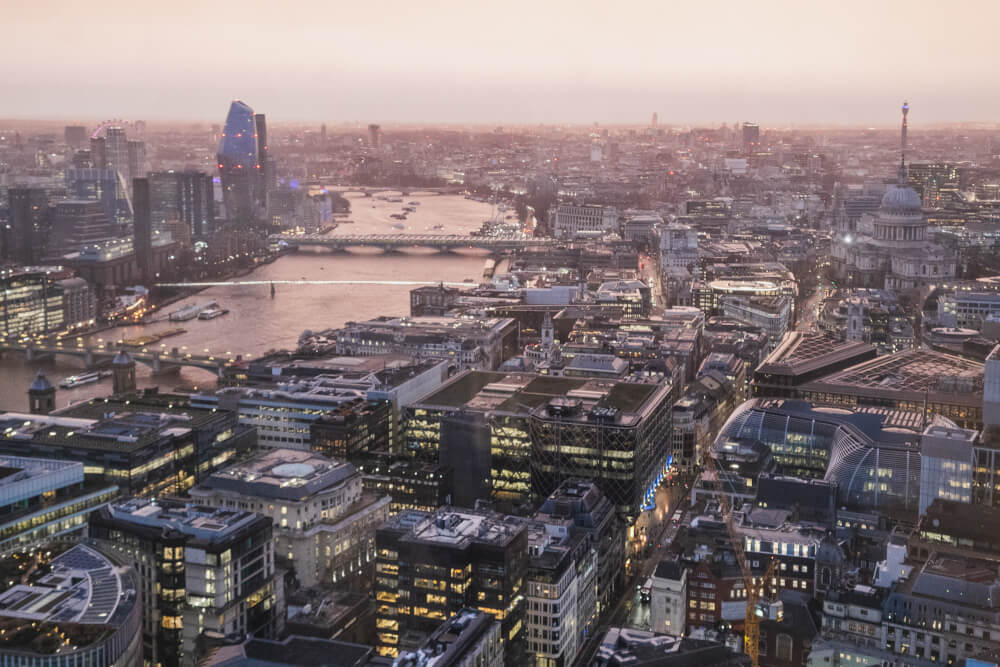 Day 1: Central London – the Classics
For the first day of our 3 Day London Itinerary, we'll be tackling some of London's most iconic sights, immortalized by pop culture and generic IKEA wall art across the world.
From devouring your first 'fry-up' to pillaging the City of Westminster for landmarks, this is an action-packed day that ends with enjoying London's #1 entertainment district: Soho. Get excited!
MONEY SAVING TIP: If you plan on doing a lot of ticketed tourist attractions while in London, it may be worth your while to purchase a London Pass. Using one smartly can save you hundreds of GBP, which sounds like a lot of sausage rolls if you ask me.
Breakfast: Inhale a Full English
Let's kickstart your visit to London properly by indulging in the what is possibly the most stunning culinary innovation pioneered by the English: the full English, an indulgent breakfast consisting of thick slabs of bacon, eggs, juicy sausage, baked beans, a tomato and mushroom for health, and plenty of toast (or fried bread) drenched in butter to soak up every last bit of your tasty heart attack.
Some places even add a patty of fried blood (AKA black pudding) for good measure. Yum!
A good fry-up is practically religion at this point in England, with entire Facebook groups dedicated to posting and rating each other's full English breakfasts.
As such, fry-ups are just as easy to find in London as confused tourists and souvenir shops selling Queen corgi merch.
I'd recommend you start your day off by finding a tasty fry-up near your accommodation, but here are some well-known spots for it close to our next stop, Buckingham Palace:
Regency Cafe: Very well-known, affordable spot that's super popular with tourists – been around since 1946, so they're clearly doing something right.
Any Wetherspoons pub: Cheap, no-frills chain of pubs that's a "go to" for many Brits across the UK – main draw is their scarily quick service and bottomless coffee/hot drinks for less than £2. Their full English is pretty standard, but good, and most importantly: cheap.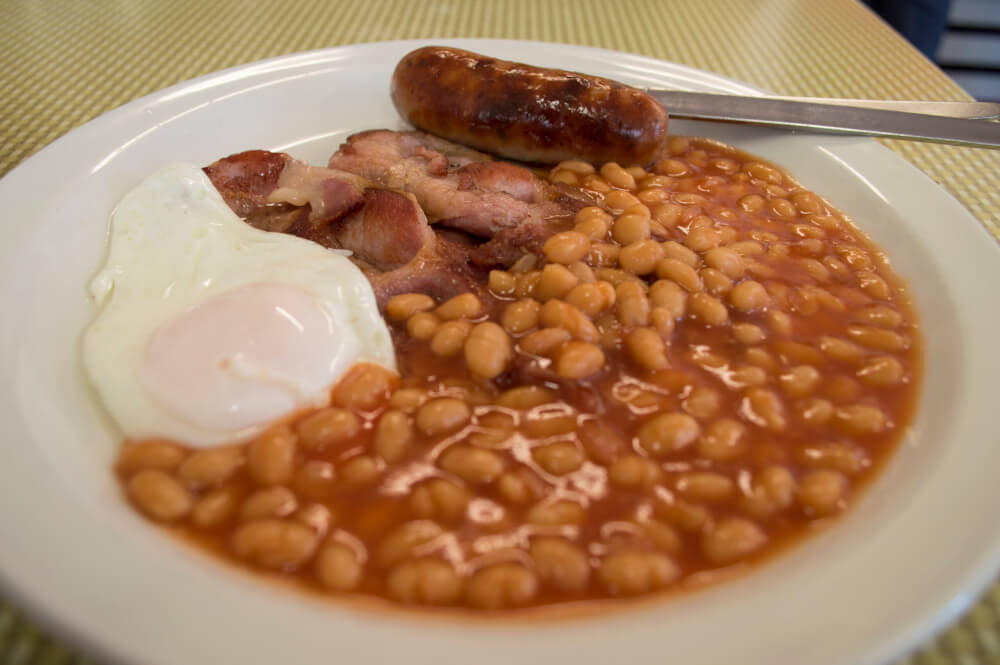 10:30am (or earlier): Buckingham Palace
Alright, now that you're fed and the hanger has been pushed aside for just a little bit, it's time to brave one of the most touristic experiences in your London three day itinerary: the Changing of the Guards at Buckingham Palace, a tradition that dates back over 500 years.
This is of course the formal ceremony during which the iconic red decked soldiers of Buckingham Palace switch out shifts, swapping a 'New Guard' in for an 'Old Guard'. While it's really just a shift swap like you'd have at any other place of work, this place of work happens to be Buckingham Palace, so there's plenty more pomp and excitement to it than your standard tag-out.
There's choreography, there's music, and it's overall a grand ol' time, especially when they whip out unexpected hits like the Game of Thrones theme song.
NOTE: Contrary to popular belief, the Changing of the Guards does NOT take place every day, so be sure to check the schedule here to confirm that it's happening.
Do I think the Changing of the Guards is a must-do in London? Truth be told, it took me 6 trips to London before I ever saw the full thing. On one hand, it's good fun and does feel like a quintessentially 'London' experience that belongs on a London itinerary, but on the other hand, it's very crowded, very busy, and you could probably just watch the whole thing on YouTube.
But hey, if the Changing of the Guards is something you wanted to do, then it's good to tackle it first, when excitement is still high and you're not yet done with sweating amidst your fellow tourist brethren.
And if this experience doesn't sound like your jam, no sweat (heh). There is plenty more to do in the area. Here it is on YouTube.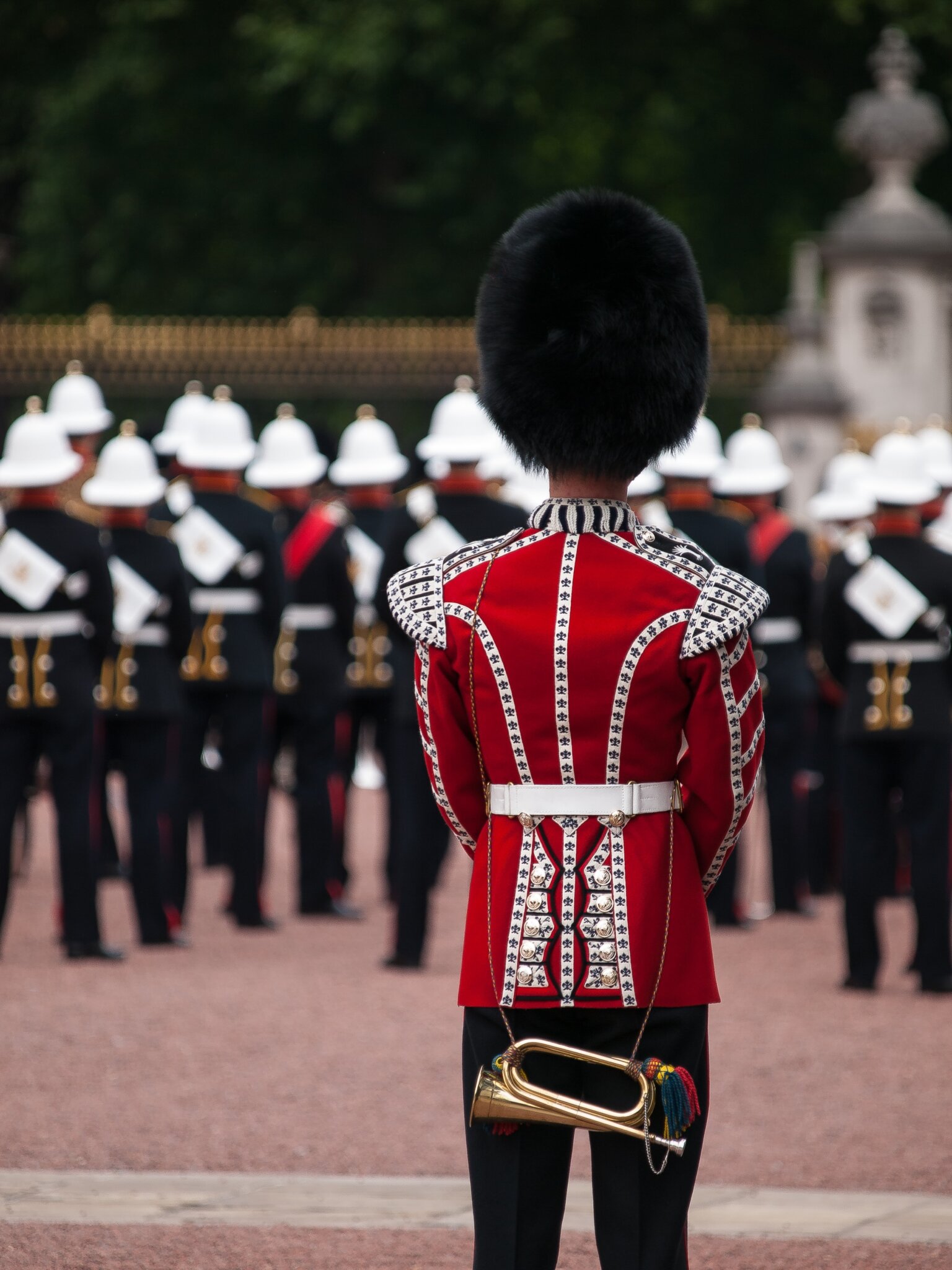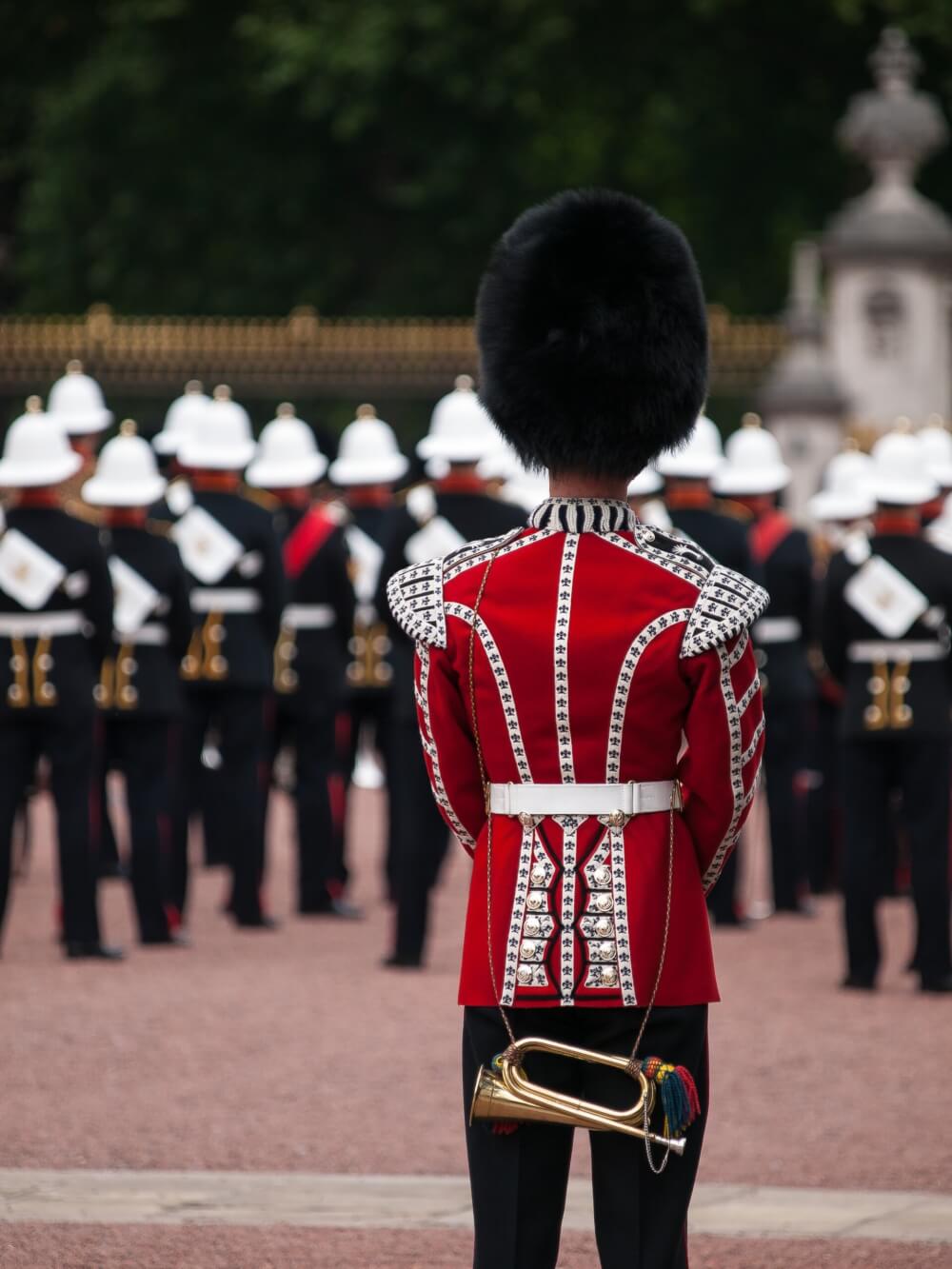 Morning: Explore Westminster
Bordering Buckingham Palace, you'll find the next stop of our 3 Day London Itinerary: Westminster.
When it comes to "touristy London", this area is like an all you can gram buffet.
While synonymous with government affairs (PM residence 10 Downing St and the Houses of Parliament can both be found here), Westminster is also dense with iconic London sights, immortalized over the years by news and popular media.
In this scenic sliver of London, tourists like you and I can feast their eyes on a royal wedding venue (Westminster Abbey), the world's most famous clock tower (Elizabeth Tower, often erroneously called Big Ben), the largest Catholic Church in the UK (Westminster Cathedral), and a number of famous attractions and sights like Churchill's War Rooms, Whitehall, and St James Park. The London Eye and Trafalgar Square are both also within close proximity.
So, for this portion of your itinerary, it's time to explore Westminster and all its touristic delights.
One of the most efficient ways to do this is by booking a tour.
I did a walking tour on my very first trip to London and didn't regret it one bit! The route we followed was very similar to the one offered by this company, and it was THE best introduction to Westminster.
If you want to get a bit more mileage in, then a bike tour like this one would also be a great idea.
If you're feeling like a strong independent tourist who don't need no guide, then you can DIY your own tour on foot. Here are some sights to make sure you don't miss:
Westminster Cathedral
Buckingham Palace
St James's Palace + St James's Park
Trafalgar Square
Whitehall

Westminster Abbey

The Houses of Parliament
Elizabeth Tower (and Big Ben!)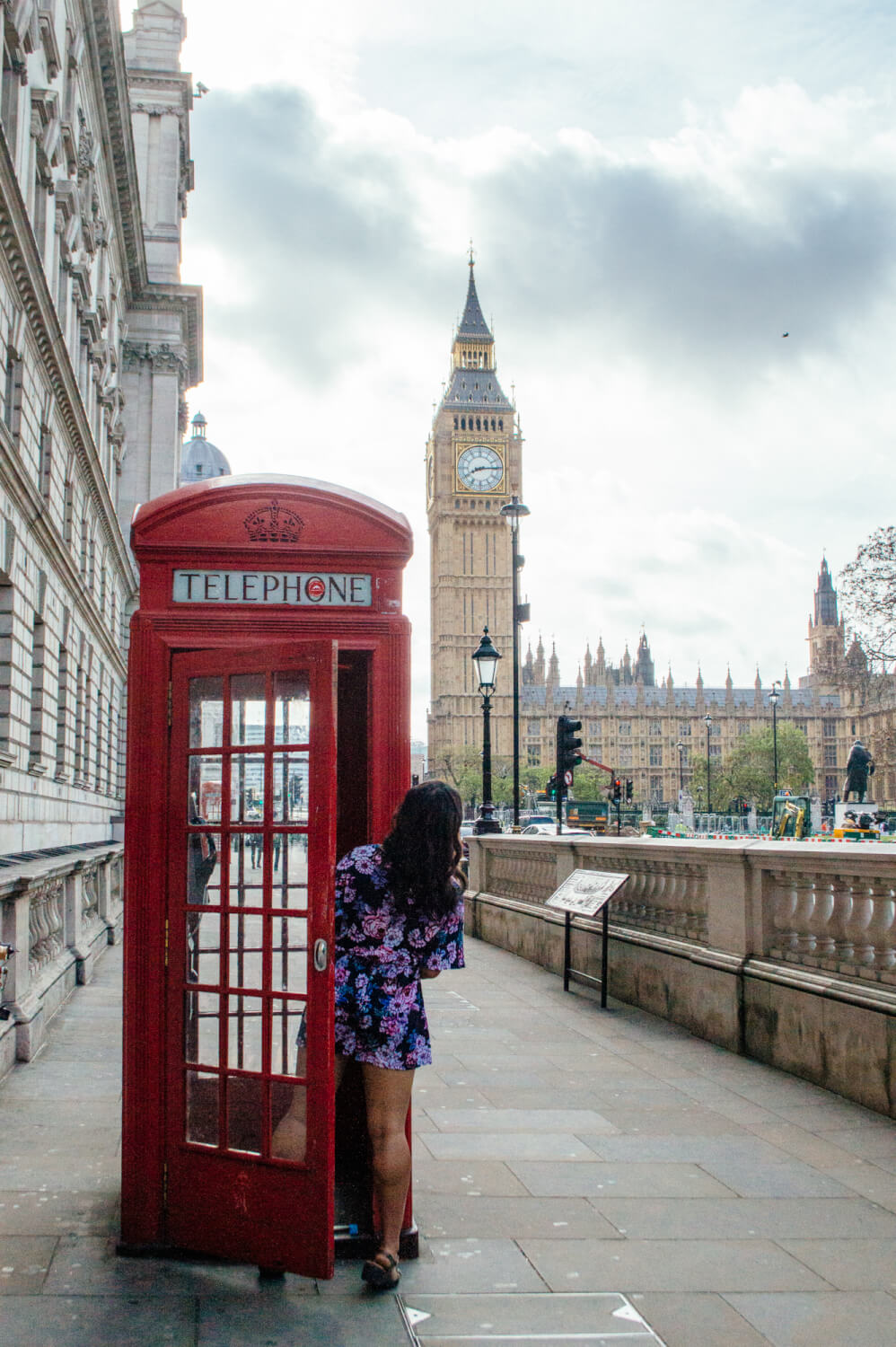 Lunch: Grab a Meal Deal
After feeding your phone with photos and filling your eyes with sights, it's your stomach's turn.
You have a packed itinerary today, so a quick lunch on-the-go is most ideal. If you're starting to feel hungry, now is the time to indulge in yet another English culinary institution: the most miraculous and venerable Meal Deal.
Meal Deals are set 'combos' you can get at a variety UK chains like Boots and Tesco's. The premise is this: for a small set price (usually less than £5), you can get a main, a drink, and a snack.
Compared to the eye gouging prices found elsewhere in London, this is practically free. Little wonder why it's so popular among the office lunch crowd, and yes, in case you're wondering, they have Facebook groups for rating these too.
I'd recommend grabbing a Meal Deal and sitting down somewhere scenic (with plenty of people watching) to enjoy and refuel. Not only is it cheap, it's a cultural experience in and of itself.
For inspo, here's a quick peek at some of my proudest Meal Deals over the years: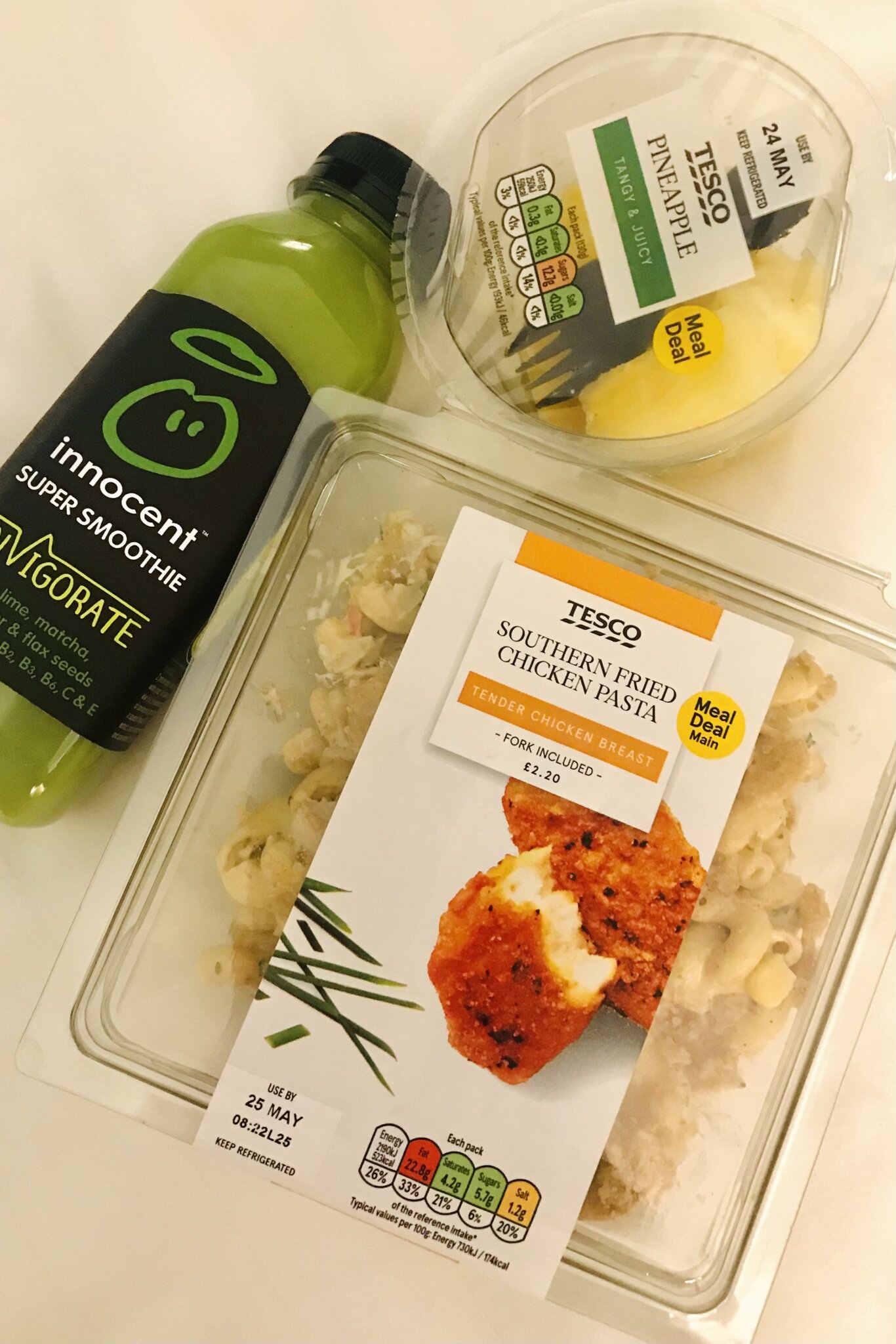 Afternoon: Shamelessly Touristy Activity
Alright, after inhaling your lunch, for your first afternoon in London, I'd recommend continuing your tourist streak with one or two main attractions that pique your interest.
As for which ones exactly, you'll find some ideas below.
From Westminster, you're within a stone's throw of many of London's most beloved tourist attractions. Now is the time to pick one you like and sightsee your heart out.
Some free options in the vicinity of Westminster include: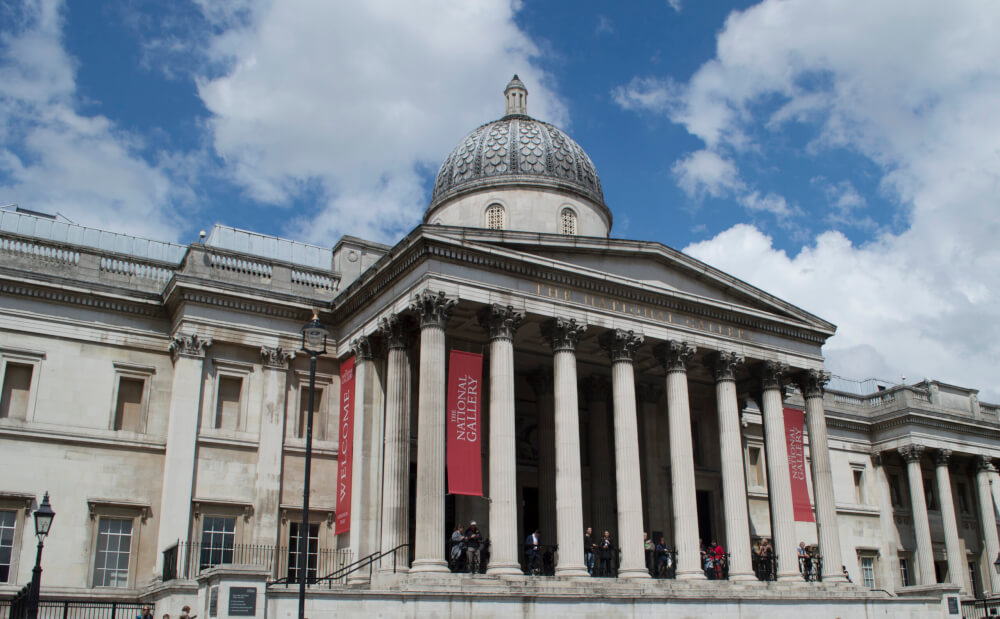 Some paid options in/around Westminster include: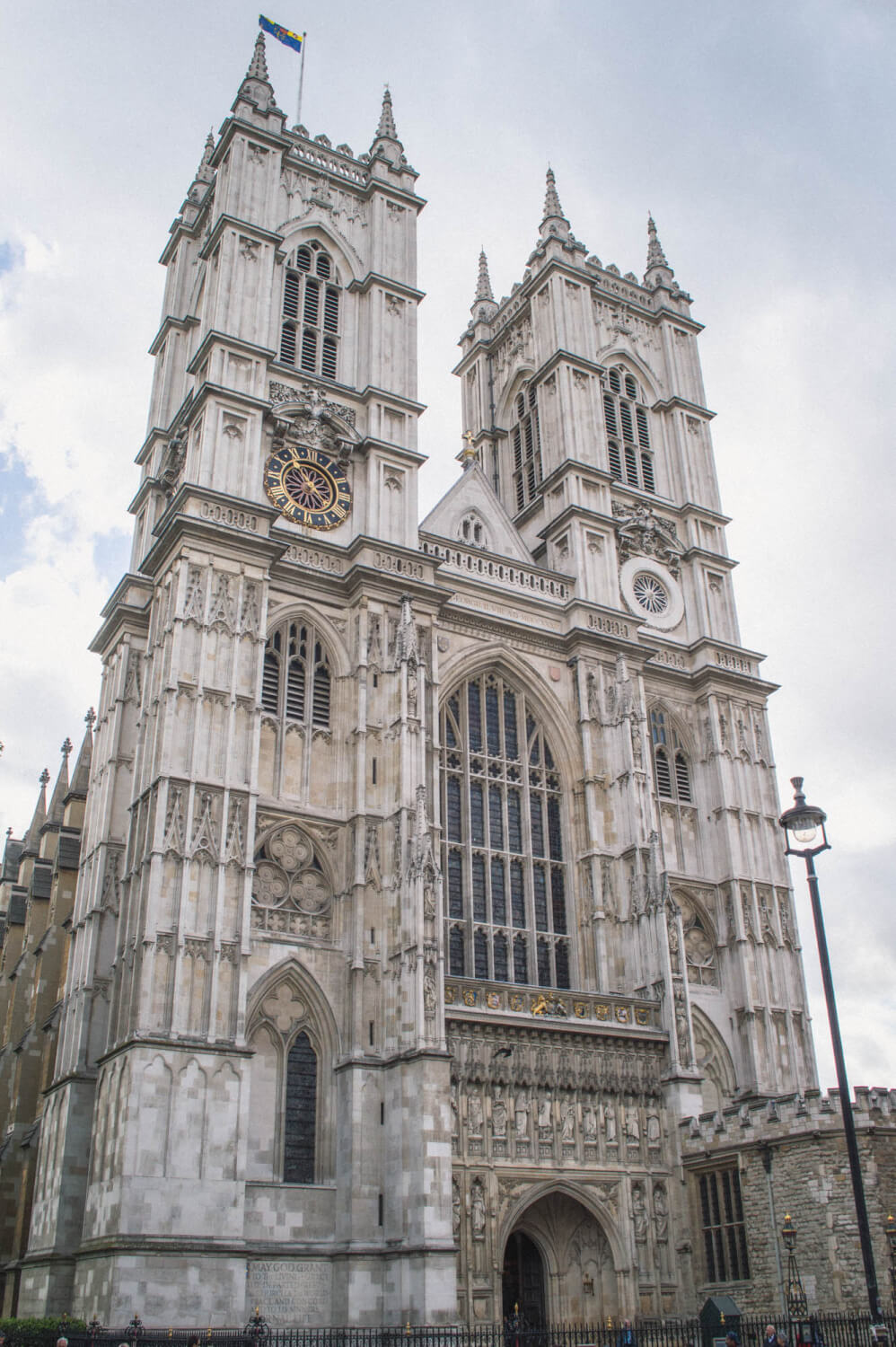 Or, if you'd be into a fun experience rather than paying for an attraction, some neat experiences you could book include: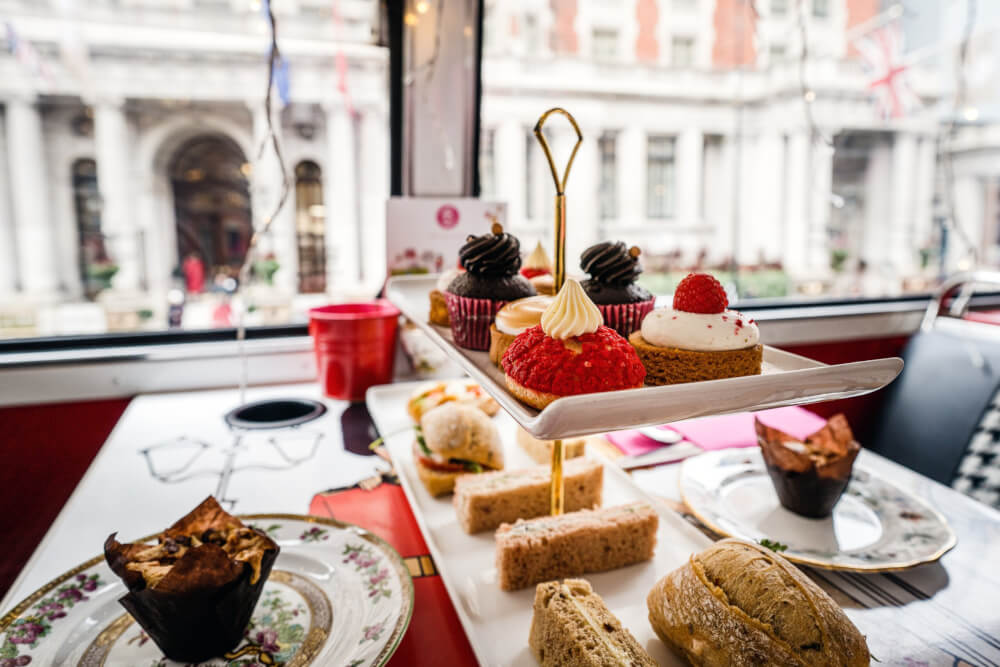 Optional Sunset Stop: London Eye (or along the Thames)
If by now, you're not crawling around the streets of London, waving a white fanny pack in surrender, then it sounds like you might have energy yet for another touristy London classic: the London Eye!
If it fits with your schedule, I'd recommend timing the London Eye for sunset because this city becomes impossibly beautiful during golden hour.
If not, then feel free to perch along the Thames for a free view, or have a rest before moving onto your next stop.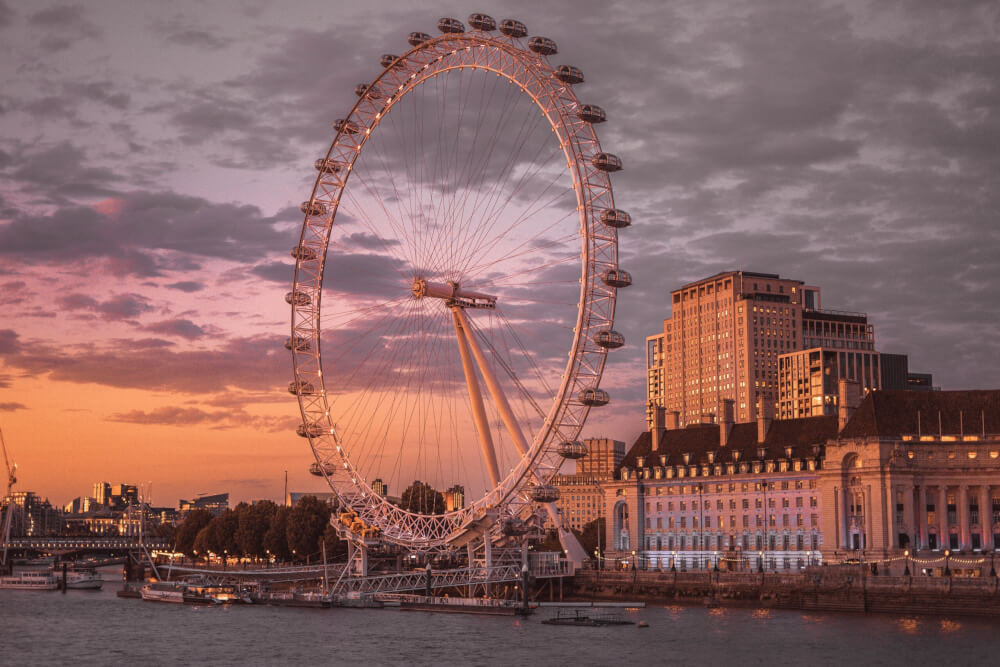 Evening: Soho
Soho is a neighbourhood best explored after the sun has gone down, with an exciting vibrancy thanks to its status as the entertainment hub of London.
It seems only fitting that Soho is a gift brought to the world by infamous King of excess: Henry VIII, who developed the area out of farmland way back in the 16th century. A lot has changed in the centuries since, with Soho wearing multiple hats over the years, from park and aristocratic neighbourhood to seedy red light district and now today: an exciting hub of food, culture, and entertainment.
There's a million and one possible ways to spend an evening in Soho. If you're into theatre, catching a show on the West End is a must, but there's many more options than that.
So here are some suggestions for things to do during your evening in Soho:
Explore Covent Garden, a vibrant shopping and entertainment area with tons of restaurants, shops, buskers, and of course the beautiful & historic Apple Market. Don't miss the colourful Neal's Yard while you're there!
Check Leicester Square/Picadilly Circus off your tourist bucket list with a quick look, but no need to spend too much time here – it's mainly tourist traps and souvenir shops
Stroll down Carnaby Street, a pedestrianized shopping area famous for being the centre of London fashion scene in the 60s – these days there's tons of shops, but most importantly, it's beautifully lit at night
Check out Chinatown (which is gorgeous at night with its many lanterns) and get some food or dessert
Nab a bite at Kingly Court, then grab a drink at Cahoots, a vintage train themed cocktail bar
Enjoy cocktails at a speakeasy (Disrepute is a popular choice)
Do some outrageous mini golf at Swingers, where there's an unlimited booze option
Of course, while you're here, it'd be rude not to have some dinner.
In Soho, you'll find the answer to every craving, whether it's a luxuriously opulent spot where every table has a button for champagne (Bob Bob Ricard), a glamorous restaurant where you pee in egg-shaped pods (Sketch) or something shamelessly commercial like a good old fashioned Cinnabon.
Here are some unique dining experiences in and around Soho:
Or, if you're just looking for a tasty bite and not necessarily anything fancy, Tonkotsu (and Kanada-Ya close ish by) do great ramen, and Island Poké is nice for a quick poké bowl.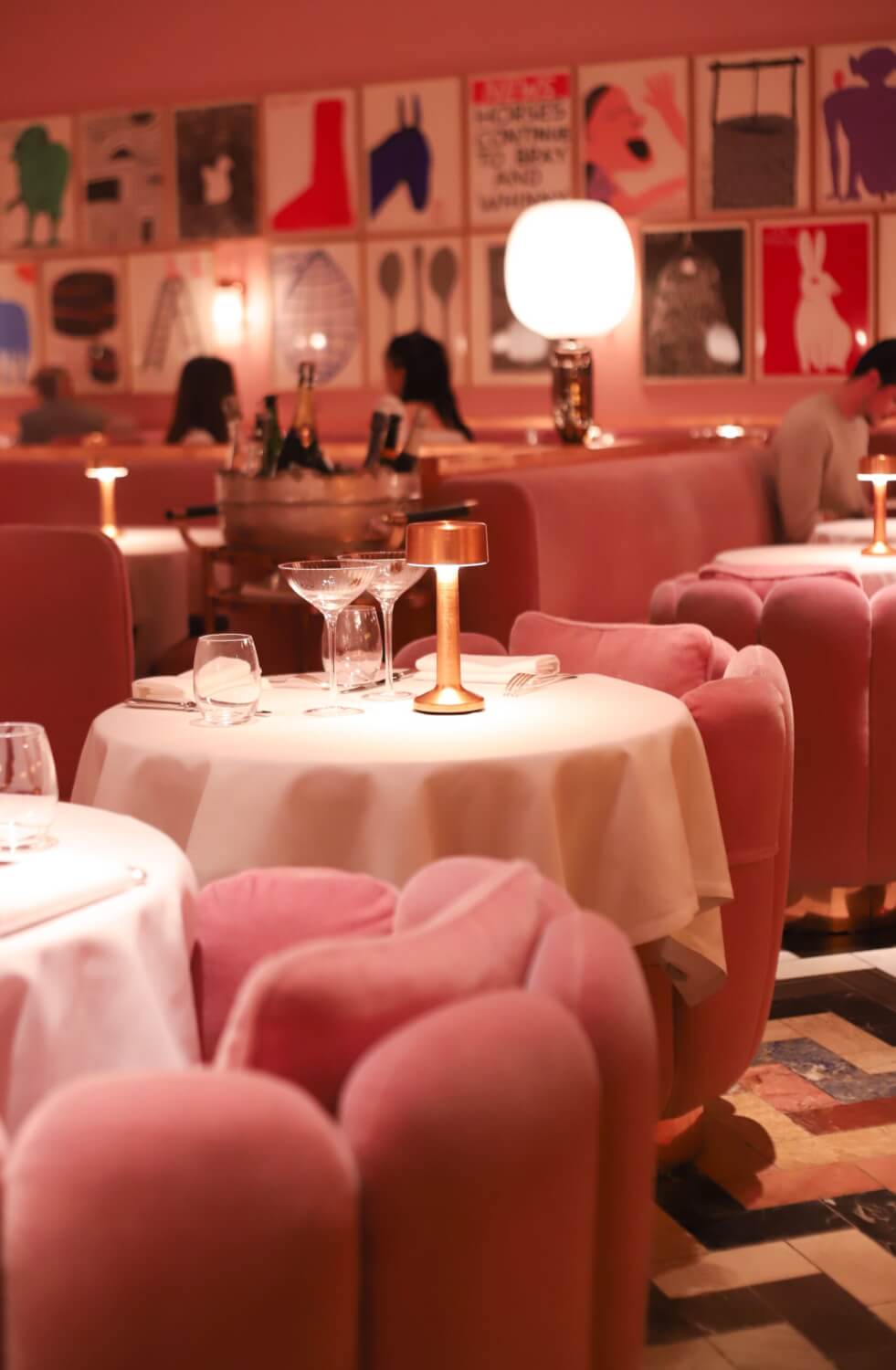 After your evening shenanigans in Soho, it's time to head back for a good night's rest. Not to be dramatic, but your three day London adventure is only just getting started.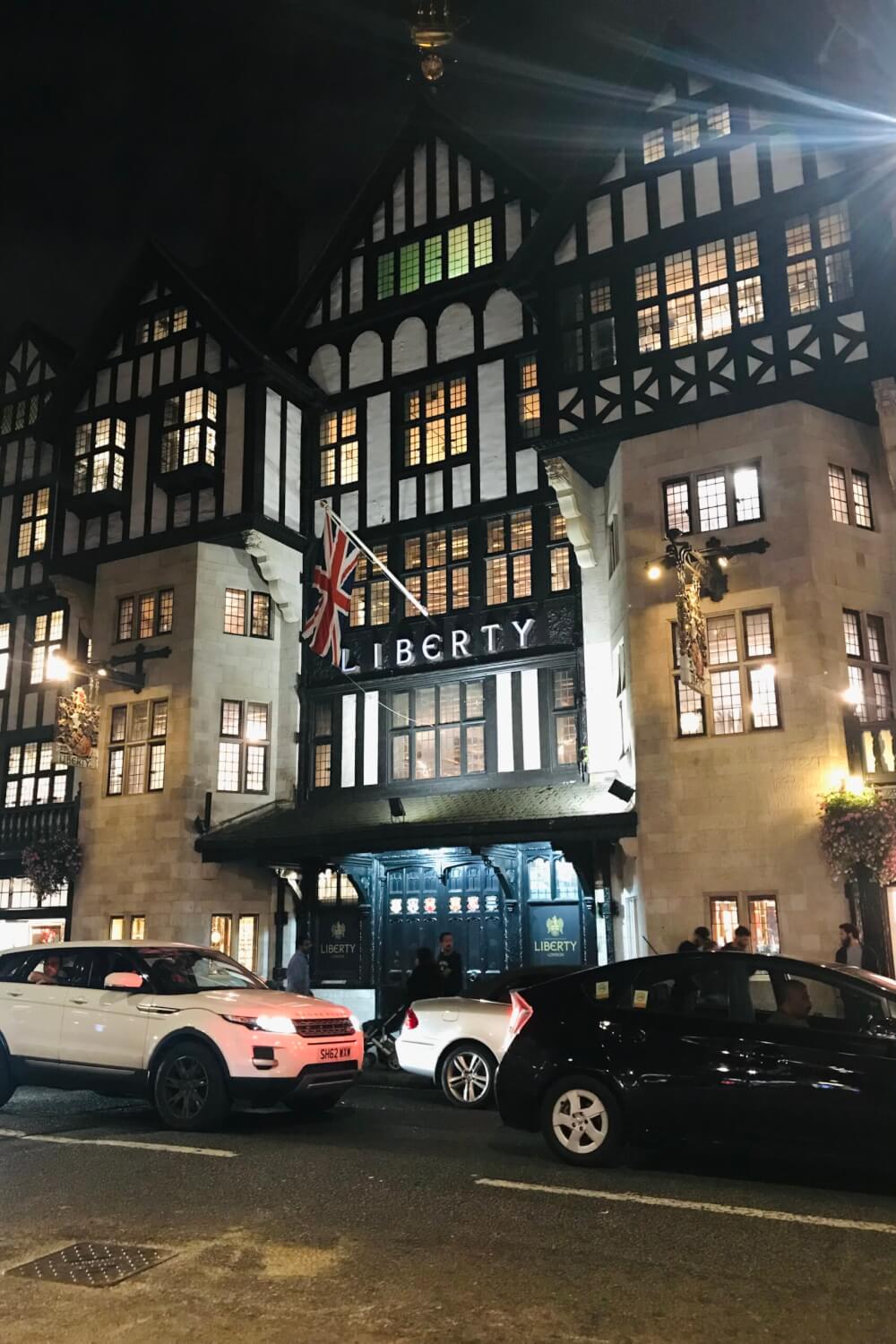 Day 2: City of London + Side Quest
Did you know that the official 'City of London' is only about one square mile? On Day 2 of our itinerary, we'll be tackling this central district, along with the myriad of famous sights in its vicinity (including lunch at the oh so delicious Borough Market).
Sprinkled with some afternoon/evening adventures in London's cool kid neighbourhoods of Camden and Shoreditch, and you have just about the perfect London day. Grab some caffeine – you'll need it.
Breakfast: Get a view
Good morning, starshine. The earth says hello!
What better way to kick off Day 2 of this 3 Day London itinerary than with a great view?
London is a city of incredible viewpoints, and while I would happily spend my entire three days in London drooling from the top of very high buildings, I realize that's not a reasonable ask for someone with only 72 hours to work with in one of the most incredible cities in the world.
So let's compromise by doing at least one.
Why do I recommend hitting up a nice viewpoint in the morning? First, it's just a nice way to start the day and get your bearings over this gorgeous city you're exploring. Second, viewpoints tend to be less busy in the morning. Tend to.
Where should you go in the City of London to get amazing views?
Sky Garden | Book Tickets: Book a sunrise ticket which includes a hot drink + pastry for only 5.50
Duck and Waffle | Book a Table: Open 24/7 with a relatively affordable breakfast menu
The Garden at 120 | First Come, First Serve: Free viewpoint that opens at 10, you can bring your own food/drink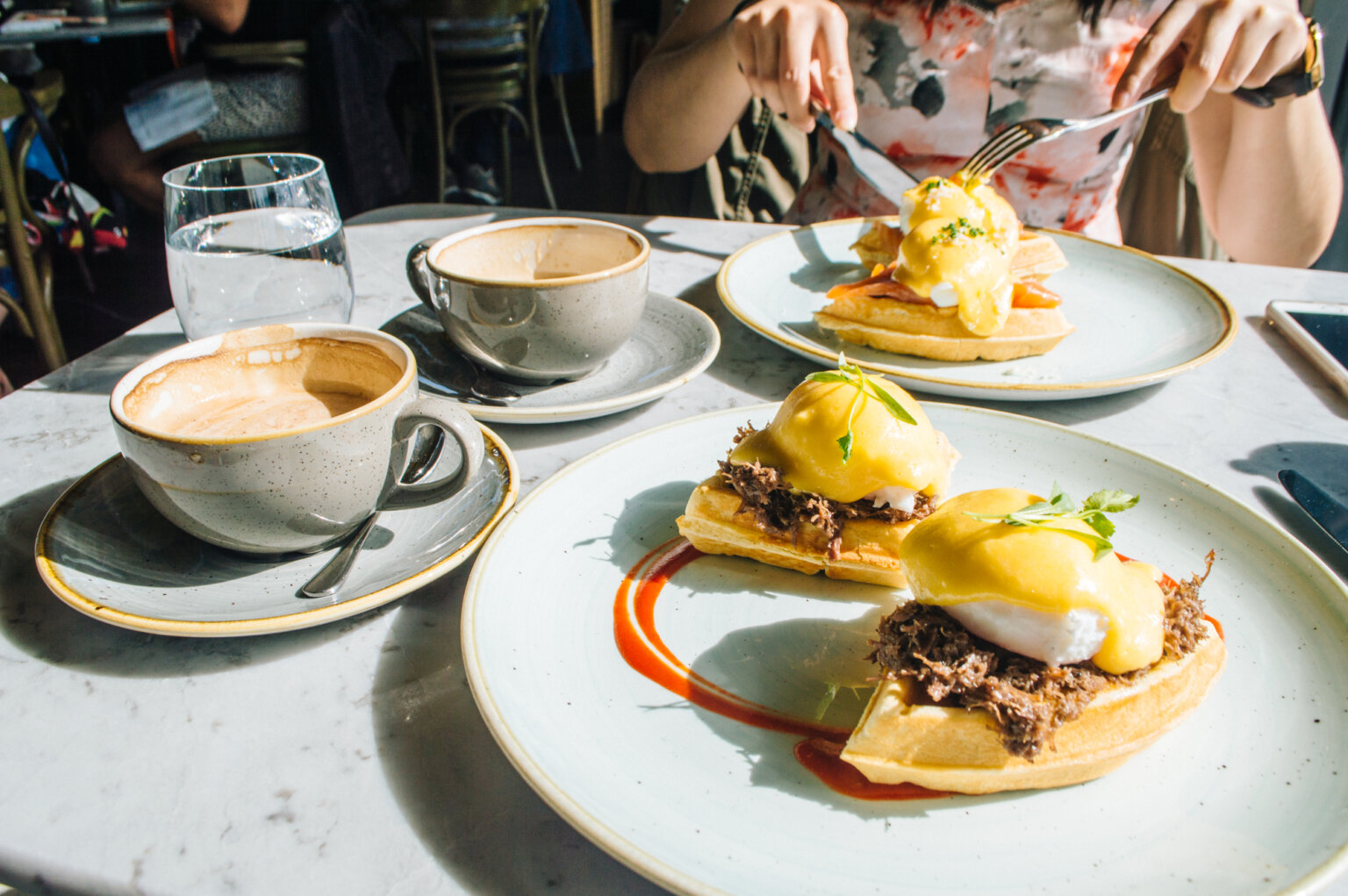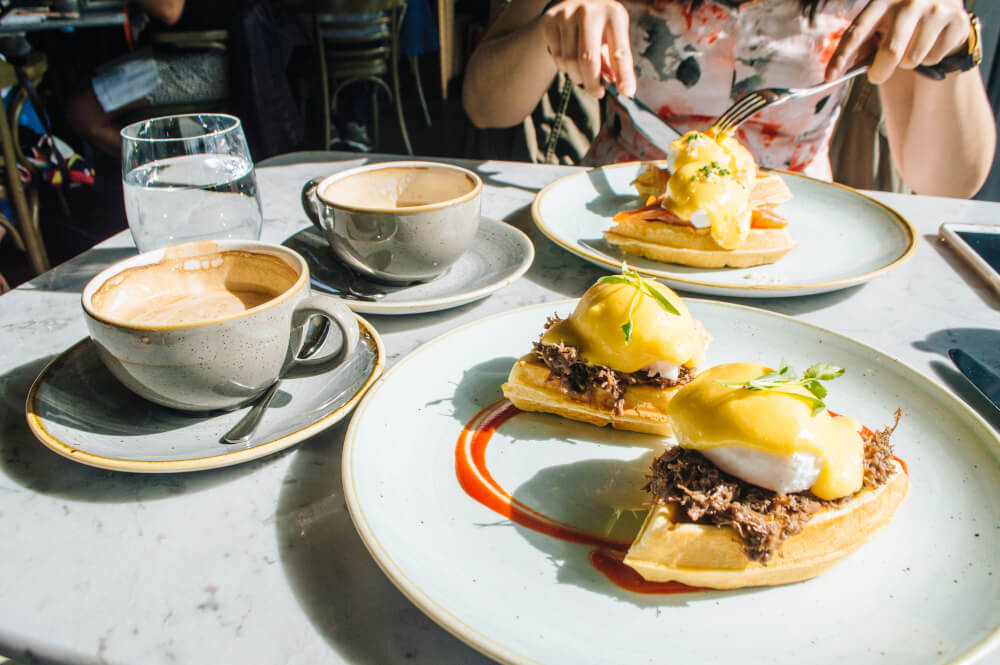 Morning: Walk along the Thames
After enjoying the views of London from above, it's time to admire London at street level. Or, river level, I guess… with one of my favourite free and touristy but oh so worthwhile activities: a romanticized stroll along the Thames!
Where you begin your stroll will depend on where you've decided to enjoy your morning view, but my favourite stretch is between Tower Bridge and Millennium Bridge.
Keeping in mind our lunch stop will be Borough Market, I would recommend walking a Thameside loop starting from Tower Bridge (on the Tower of London side) towards Millennium Bridge, then over the bridge and along the Thames, cutting over to Borough Market just before you hit London Bridge again.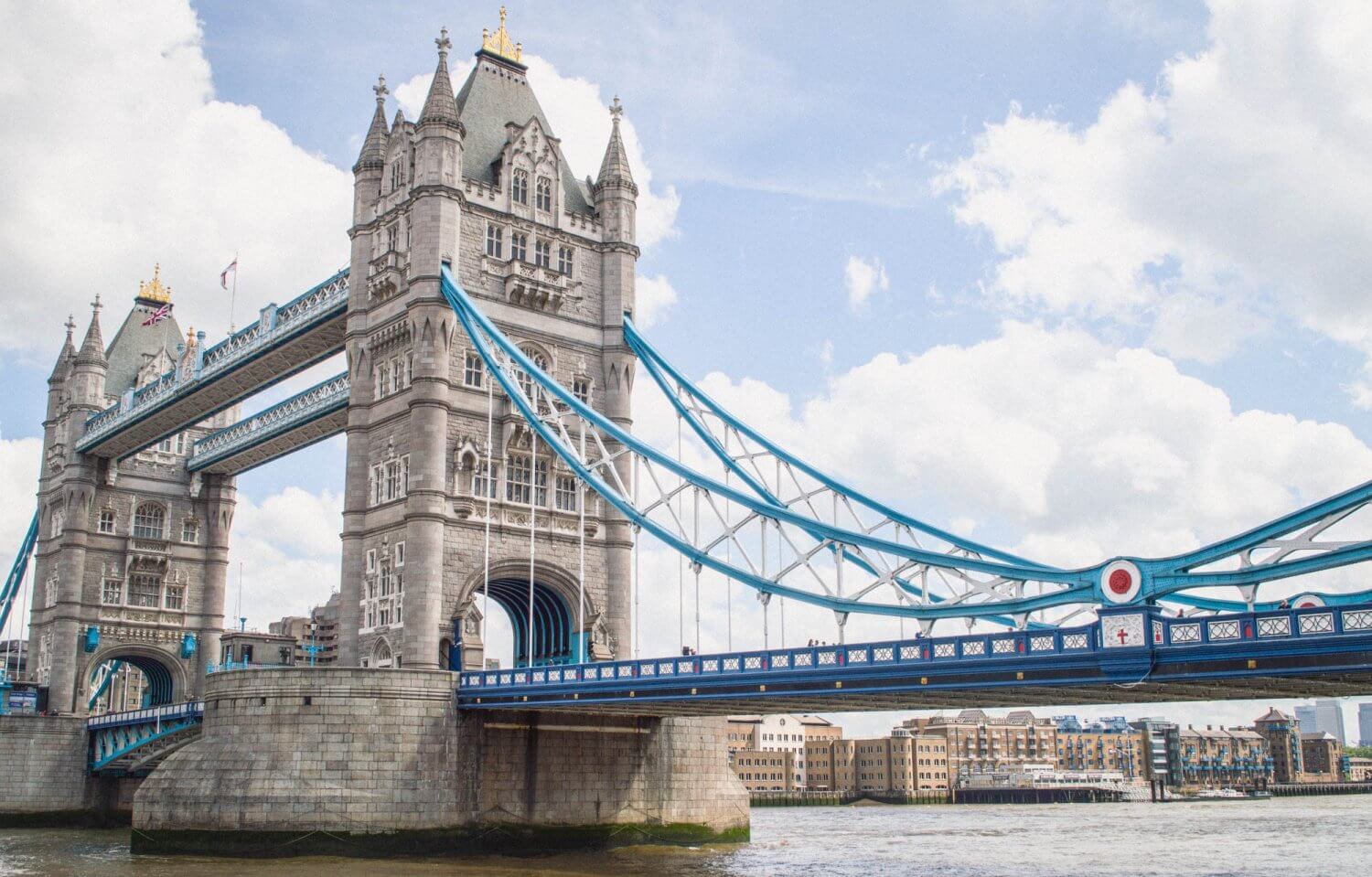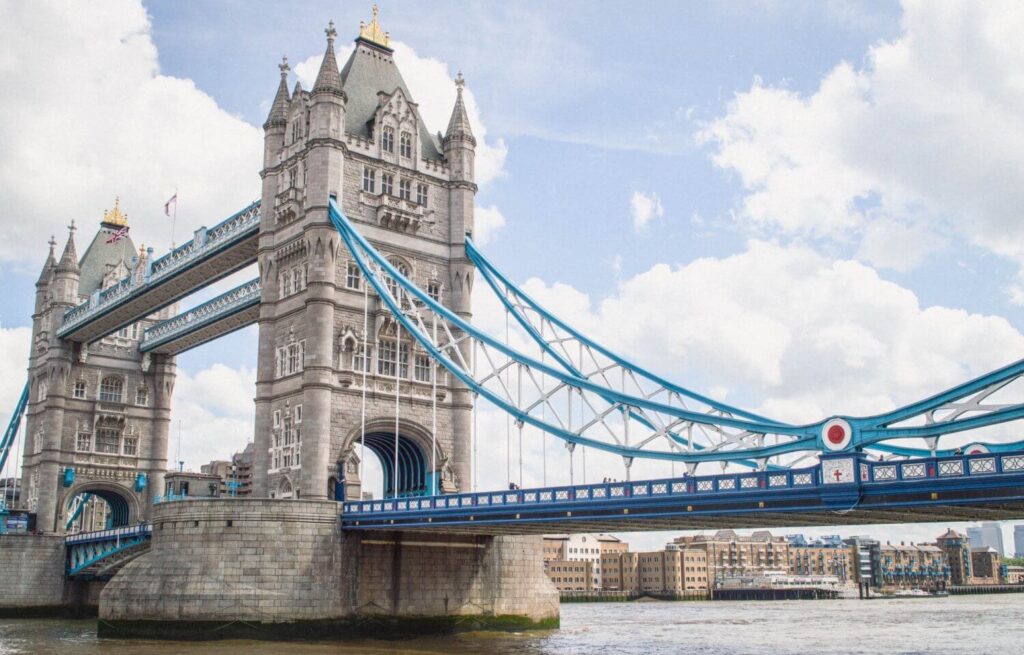 Some landmarks to take note of along the way while you follow this route include…
Tower Bridge: A striking Neo-gothic bridge often mistaken for 'London Bridge', built between 1886 and 1894 and probably one of the most famous sights in the city.
Tower of London: A historic castle dating back almost 1000 years that has served as both a royal residence and prison. Today it houses the Crown Jewels, but there are some regular folks who live inside too, like this TikToker.
London Bridge (hopefully not falling down): A fairly unremarkable bridge famous mainly for its name and song. Today's concrete/steel iteration dates back only to the 70s, though there has been a bridge on this site for centuries.
(via a quick detour) Monument to the Great Fire of London: A 200ft column with a nice viewing platform that commemorates a terrible four day fire in 1666 that destroyed much of London… but also celebrates the city's reconstruction, so it's not all that depressing.
Saint Paul's Cathedral: An iconic late 17th century cathedral that serves as mother church of Diocese of London ft. a 365ft dome that's one of the tallest in the world. Gorgeous inside and out!
Millennium Bridge: A cool pedestrianized steel bridge that tried to first open up in the year 2000, but was promptly shut down as people complained about swaying/instability on opening day. It took two years for them to figure it out, but now I can vouch it's stable (and very photogenic!)
Shakespearean's Globe: A reconstruction of the original Globe Theatre built in 1599 (AKA the playhouse Shakespeare wrote many of his plays for) which today hosts tours and of course, Shakespeare productions.
Tate Modern: A free art museum that showcases modern and contemporary art… but most importantly has a GREAT view from its top floor viewing terrace.
NOTE: If any of these attractions call to you, now would also be a nice time to check them out more thoroughly so you don't need to double back later… but if you're like me and prefer to get your bearings first, then fret not, the afternoon is designated "attraction touring time".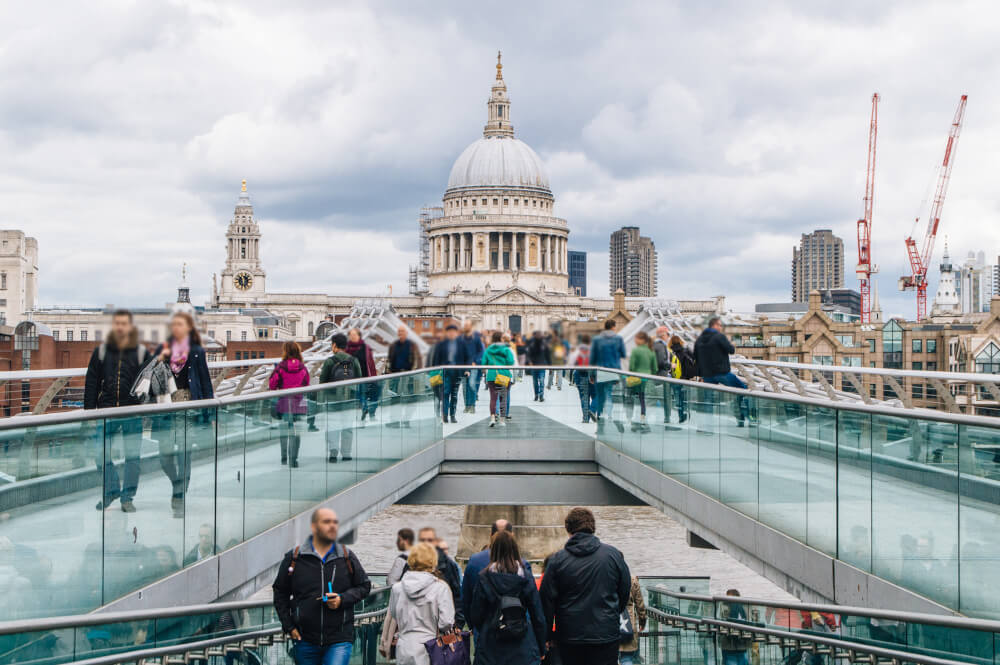 Lunch: Borough Market
After that lengthy but scenic walk, you've earned your ticket to reckless indulgence.
And where better to treat yourself (and your freshly ignited endorphins) than Borough Market, one of the most famous covered markets in the country?
A market on this location dates back as far as 1014, although the oft Instagrammed structures of today's present market were erected in the mid 19th century.
The market is known for its fresh produce and food products, sure, but our mission for the moment is devouring some of their many, many options for fresh, ready-to-eat goodness.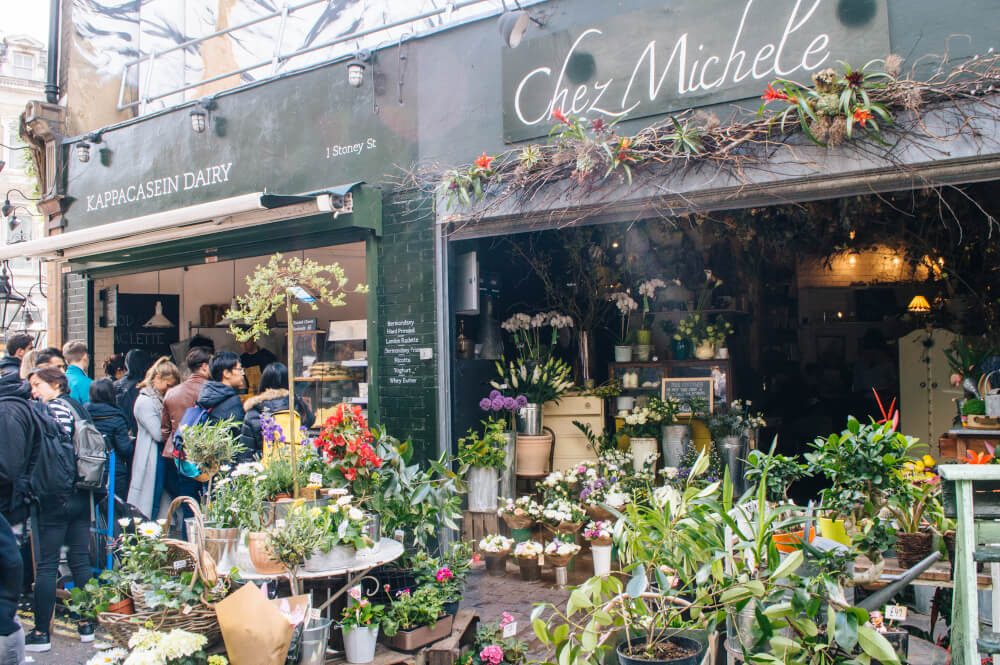 Whether you're craving stinky cheese filled toasties (from Kappacasein), world class Haianese chicken rice (from Mei Mei), or a juicy duck confit sandwich (from Le Marché du Quartier), you'll find it here… along with dozens of other worldly options.
When at Borough, it pays to be thorough so I'd recommend doing a few laps beforehand just to get a lay of the land, because I guarantee you'll be wanting to try more than you can fit in your stomach.
OR you can do this guided 3 hour food tour to taste as much as possible.
NOTE: If you're like me, you may find that you'll lose all control when confronted with the bajillion food options at Borough Market.

Just remember to tailor your food consumption level for the next activity you do!

It makes sense to eat a big lunch if you're hitting up museums and attractions all afternoon, but if you plan on meandering around Camden or Shoreditch, then save some room because both have very vibrant food scenes.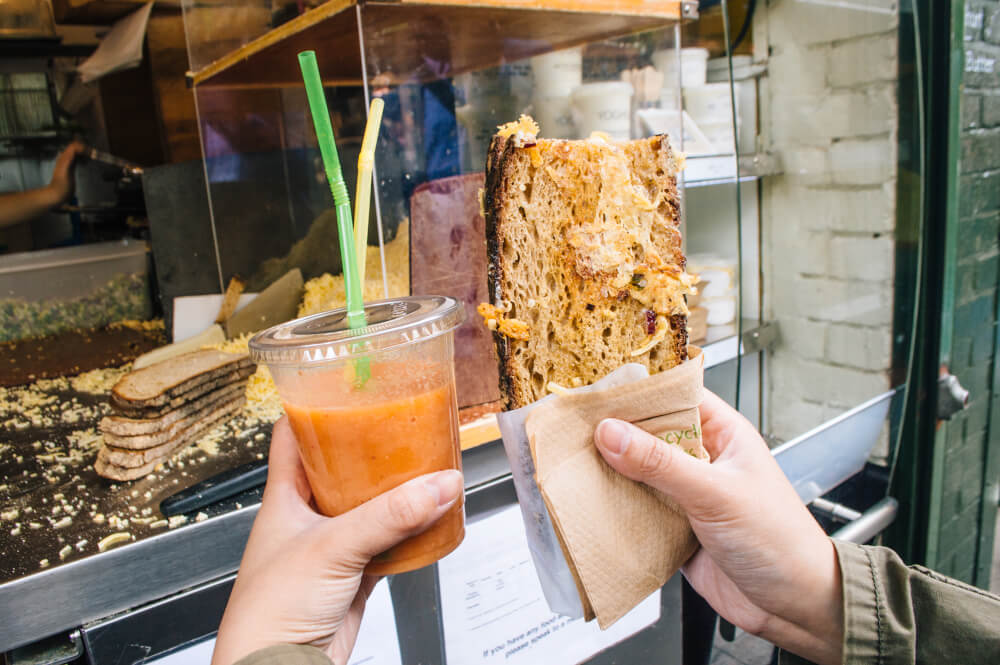 Afternoon: Another Shamelessly Touristy Activity or Exploring a New Neighbourhood
Alright, you know the drill. After lunch, we conquer more sightseeing.
As with Day One of our London 3 Day Itinerary, there are simply too many possible attractions to conquer in one afternoon, so you'll have to prioritize and choose what appeals to you most.
Now, following that late morning walk, you should have a pretty good idea of the attractions in the area, but I'll provide some ideas below on different things you can do… both for free, or paid!
Some free options within 30 minutes of Borough Market include:
Tate Modern | No Pre-Booking Required: One of London's most famous museums, ideal for fans of modern and contemporary art (or those who enjoy making fun of it.
Mithraeum | Book Free Ticket: An ancient Roman temple uncovered under London during construction in the 1950s, today open as a free archaeological site and exhibition space.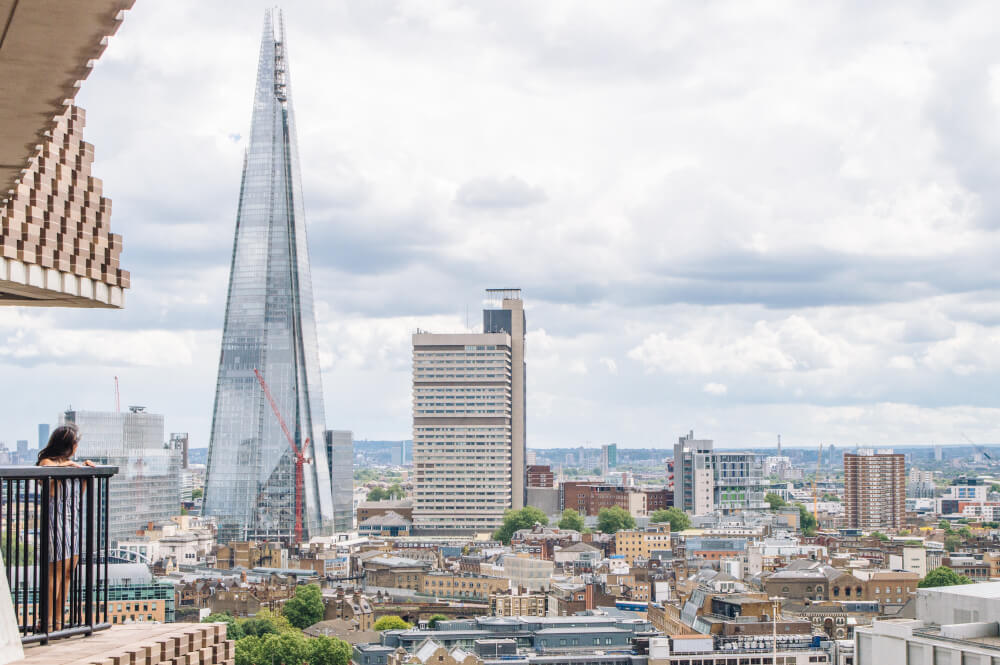 Some paid attractions within 30 minutes of Borough Market include: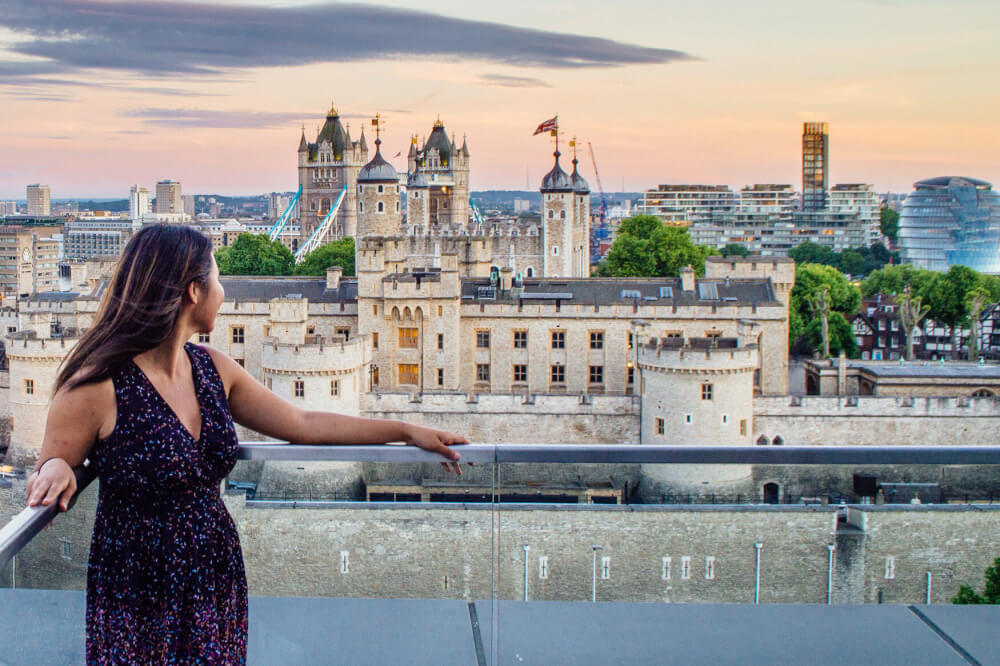 You can also enjoy some experiences/tours instead:
Or if you want a break from ultra-touristy things, I would recommend picking a neighbourhood to explore out of Camden or Shoreditch, and heading there.
If you follow this 3 Days in London itinerary closely, you'll be heading to one or the other for the evening… so have a look at the options for activities in each, and decide which you'd rather tackle in the afternoon vs. in the evening.
Ideas for afternoon explorations in and around Camden:
Explore Camden Lock Market, Buck Street Market & Hawley Wharf Market
Admire Camden's street art scene by going mural hunting
Sample some beers at Camden Beer Hall
Grab an ice cream at the original location of the (now) famous Chin Chin Labs, Europe's First Liquid Nitrogen Ice-Cream Parlour
Meander around Regent's Canal (or have a picnic/drink by the canal)
Go stand up paddle boarding (book here)
Have a picnic at Primrose Hill (all the better if you stay for sunset)
Gawk at the pretty pastel houses at Chalcot Square and Chalcot Crescent (as seen in Paddington)
Take a walk through Regent's Park, or hang out and relax for a bit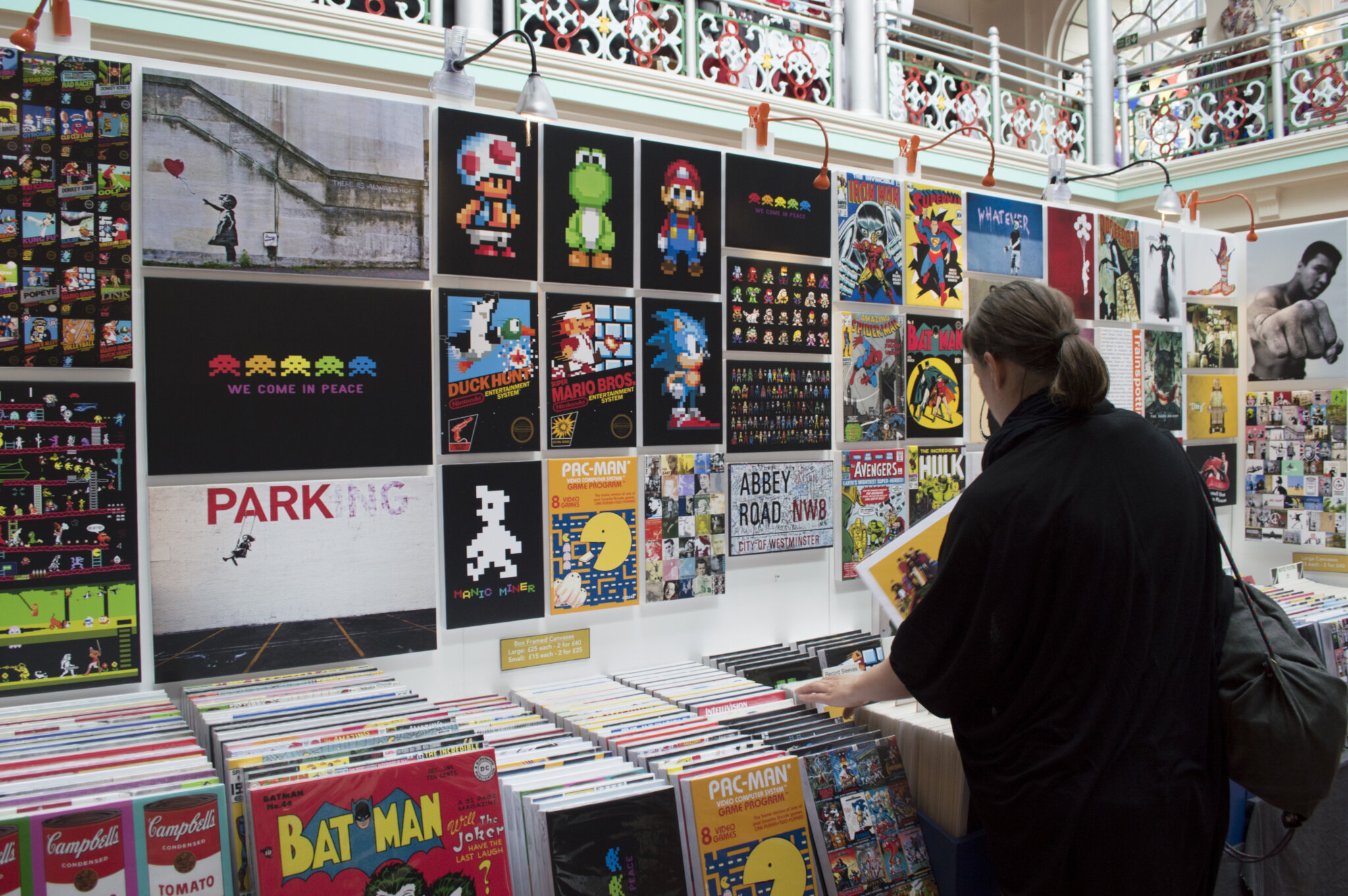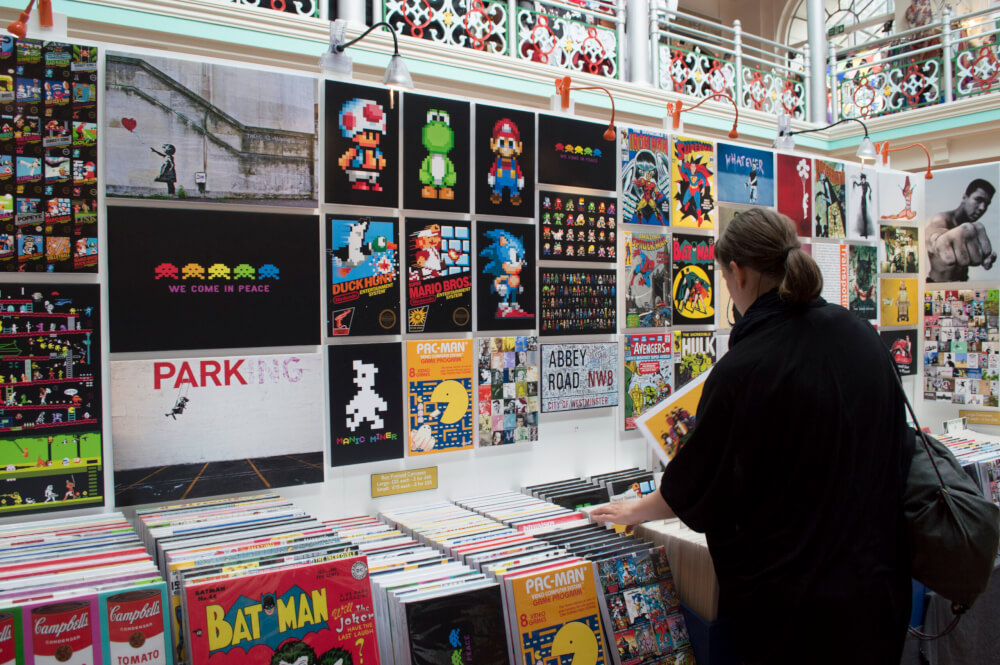 Ideas for afternoon explorations in and around Shoreditch:
Visit Libreria, a unique bookstore where "they curate to maximize serendipity", with books organized around themes and not genres, such as 'Wanderlust', 'Enchantment for Disenchanted' and 'The City' (Closed Mondays)
Browse Hoxton Monster Supply Shop, a fun theme shop selling goodies for "monsters", where proceeds go to a children's charity
Stop by Spitalfields City Farm, where there are some adorable animals and a nice shop
Grab a bite and enjoy the vibes at Ely's Yard, a service yard turned oasis for food trucks, shops, and bars
Go seek out some of the area's world famous murals
Have a drink or bite at the industrial-chic Light Bar & Dining, housed in a former power station, with a nice rooftop
(Sunday only) Visit Shoreditch's famous Brick Lane Sunday Upmarket
(Weekends only) Explore the Truman Brewery Markets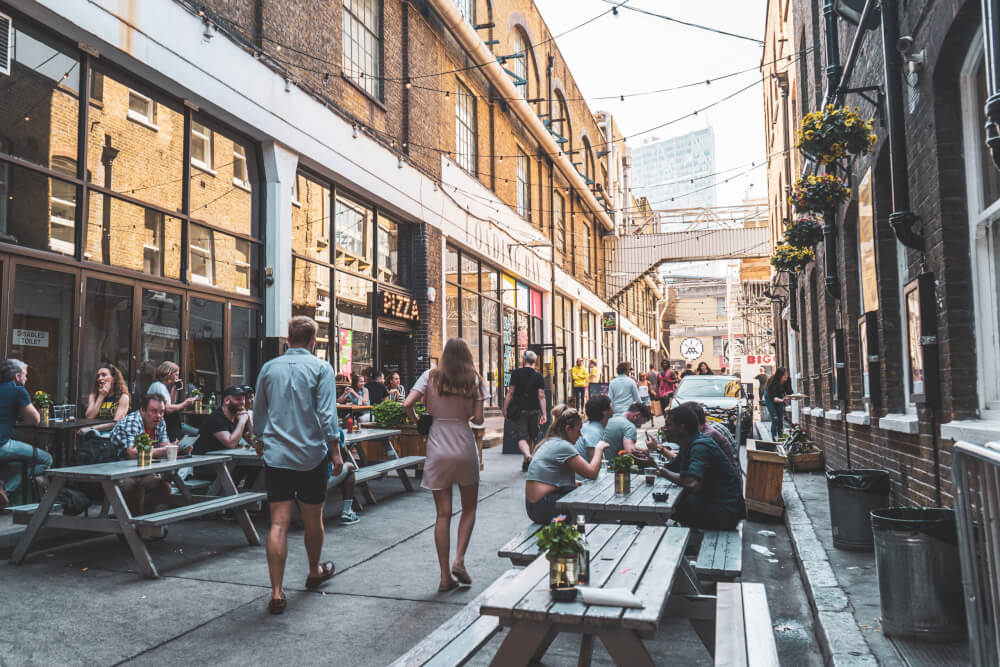 Evening: Camden or Shoreditch
Having spent the day exploring some of London's most famous tourist hotspots, now it's time to set your sights on London's cool side.
Granted, Camden and Shoreditch are hardly secrets these days, and have become popular tourist destinations in their own right, but I'd still recommend that any first timers in London check out at least one, just to spice up their itinerary.
Why visit these neighborhoods in the evening? Well, it's simple: both have great food scenes, excellent nightlife, and are generally more fun at night, when their many restaurants and bars light up with the post work crowd.
Plus, main sights here tend to stay open later than the conventional tourist attractions in central London, meaning they make sense to do later in the day.
Some evening activities in and close to Camden:
Camden Pub Crawl | Book in Advance: Ideal for those eager for a (pretty touristy, but fun) nightlife experience
Explore Camden Lock Market (open until late)
Watch sunset from Primrose Hill
Sample some beers at Camden Beer Hall
Have a cheesy feast at the Cheese Bar, a popular restaurant that serves all kinds of cheese-based goodness
Have a gluttonous vegan feast at Rudy's Vegan Diner, the first all vegan diner and butcher in London
Grab pizza at Lost Boys Pizza, the world's only vampire-themed pizzeria (selling charcoal black pizzas!)
Enjoy some live music (here's a site that lists out gigs)

Go clubbing (Although I am entirely the wrong person to ask for tips on this, so I refer you to

this very helpful Google search

)
Some evening activities in and close to Shoreditch:
Scope out the neighbourhood's famous street art (best earlier in the evening before it gets super dark)
Spend a foodie evening at Spitalfields Market
Enjoy some bites and shopping at BOXPARK
Get some famous bagels from Beigel Bake
Have a drink or bite at the industrial Light Bar & Dining, housed in a former power station, with a nice rooftop
Enjoy a ball pit bar at Ballie Ballerson
Go to a ping pong bar at Bounce
Enjoy a meal and Japanese bingo hall experience at Hijingo
Play some table 'football' (soccer, for my fellow North Americans) at Bar Kick
Soak up the rooftop vibes at Aviary
Go clubbing! (Again, I have zero tips on this as I am a 20-something grandma so here's Google's advice)
After all that food and excitement, you should probably aim to get a good night's rest, because the prettiest pursuits of our three days in London take place tomorrow.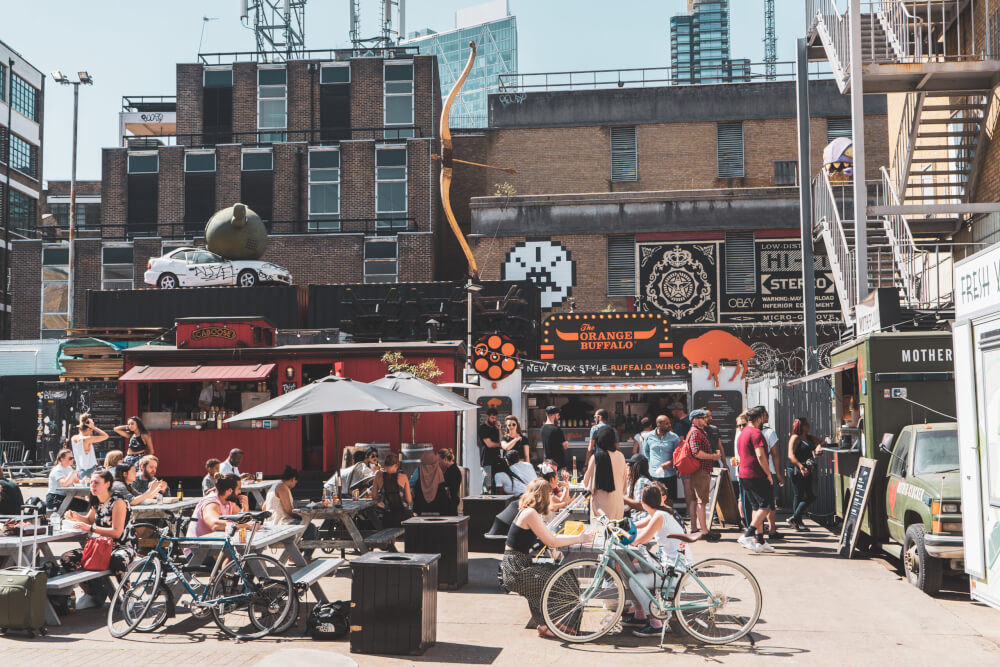 Day 3: Notting Hill + Side Quest
Alright, we've made it to the final day of our London three day itinerary – let's make it count!
Today we'll spending our morning roaming around some of the 'prettiest' parts of London – Notting Hill and South Kensington. Then, following a scenic lunch, we'll spend the rest of the day ticking final items off the London bucket list. Ooh, how deliciously vague. Let's go have some fun.
Breakfast: Coffee Somewhere Cute
To fuel you up properly for your final day, it feels only right that we start with a cutesy Notting Hill experience: breakfast somewhere beautiful.
For many London fangirls such as myself, Notting Hill is one of the top places to hang out thanks to its abundance of aesthetic spots, from pastel-coloured houses draped in wisteria to charming cafes and shops on every corner.
Granted, not all of Notting Hill is an Instagram-filtered dream, but much of it is, so why not romanticize it while we can?
Some very popular Notting Hill places for coffee and breakfast include…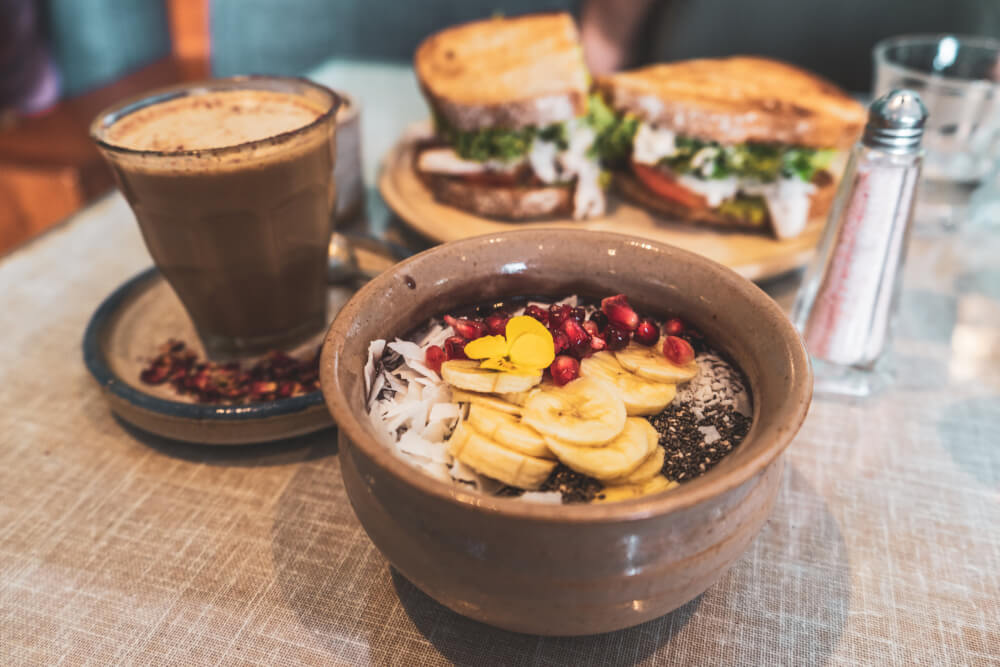 Morning: Explore Notting Hill and South Kensington
Alright, now that you've been fed and caffeinated, it's time to explore some more of picturesque Notting Hill and South Kensington.
These two areas are hands down some of the prettiest in London, and are best explored on foot.
I personally think you'll get most out of the experience if you just bumble around, popping into shops and absorbing the prettiness along the way like a rabid sponge, but if you need a bit of structure, here are some spots to include on your exploration list:
(Saturdays Only) Portobello Road Market, an epic street market where you'll be able to buy anything
Alice's Antique Shop (as seen in Paddington), a pretty antique shop that's well worth a nosy peek
St Lukes Mews (as seen in Love Actually), a residential street made famous by Love Actually. It's super pretty as well, but definitely skippable if you find the idea of mulling around someone's house low-key creepy.
Notting Hill Travel Bookshop (as seen in Notting Hill, the OG location is at 3 Blenheim Crescent)
Lancaster Road, a residential street lined with some of the most colourful homes in Notting Hill (made famous by IG and Pinterest)
Churchill Arms, a super pretty pub covered in flowers and greenery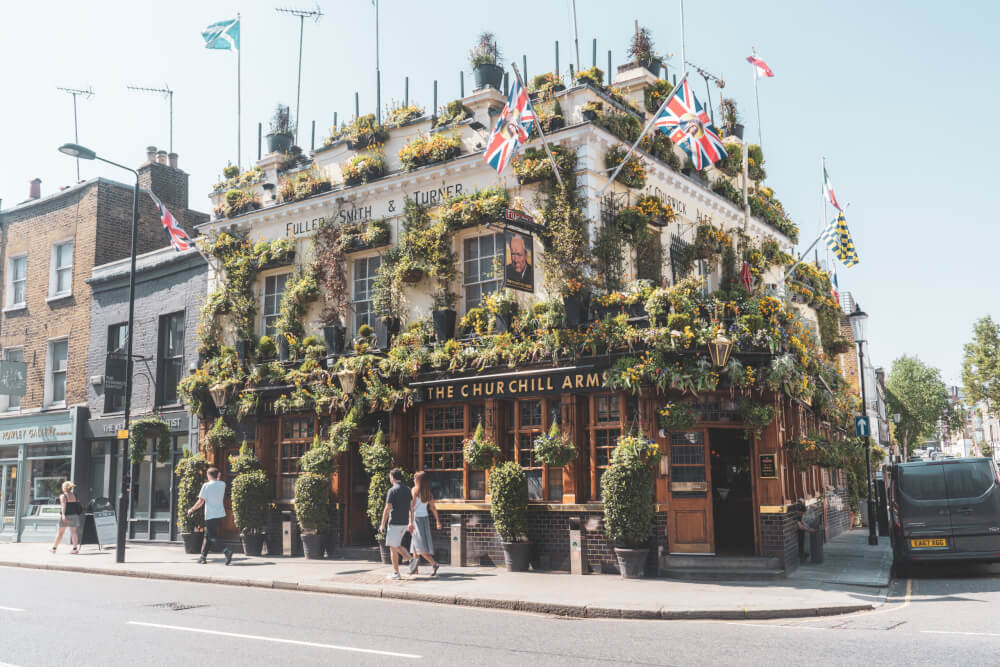 Lunch: Park Picnic or Sit-Down Meal
After traipsing around, presumably photographing every second house you see, you might be in need of a little break. Well, time for lunch!
If the weather is nice, I'd recommend grabbing a takeaway lunch and enjoying it while sitting in Kensington Park or Holland Park.
Those looking to get their fill of 'English classics' could grab some fish and chips from The Fish House which has great reviews across the board for their fish (although their chips apparently leave a bit to be desired).
Or, if you're closer to Chelsea, Humble Pizza offers all plant-based takeaway goodies in a gorgeous dusty pink setting.
Regardless of what you grab: I'd say the venue is more important, so be sure to pick somewhere scenic to enjoy. I'm quite partial to Holland Park, which is close by!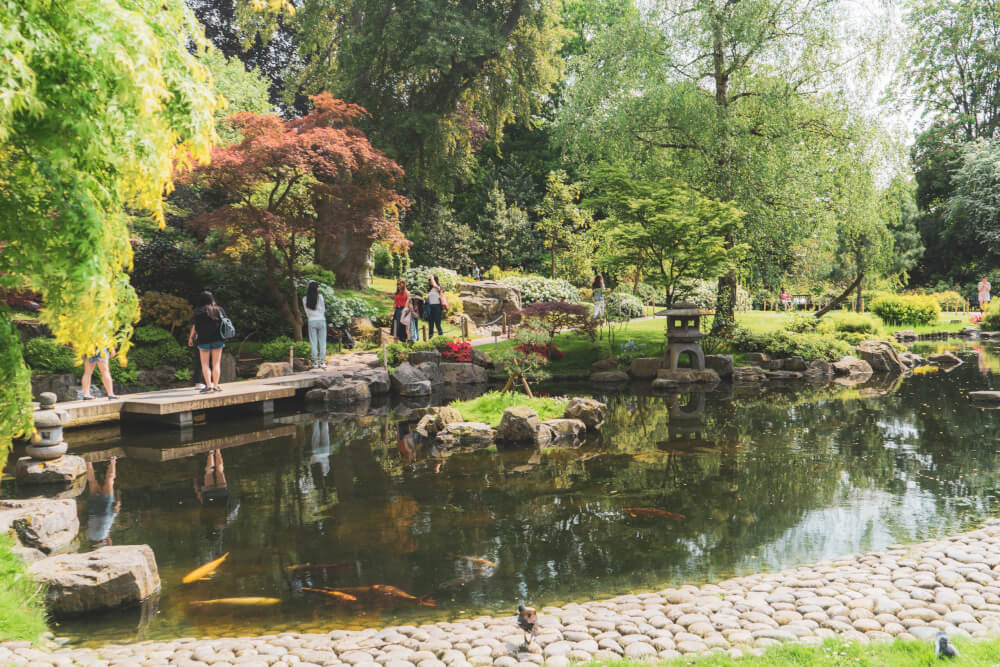 If you'd prefer a sit-down lunch, here are some unique dining experiences in the area:
Maggie Jones's Restaurant: Cozy and atmospheric countryside-themed restaurant serving British classics with set menus (25 GBP for two courses, 30 GBP for three courses) – known for their onion soup!
Ivy Chelsea Garden: A gorgeous restaurant covered in unique floral displays that change with the season. Quite pricey, but worth checking out if even just to have a coffee on the terrace.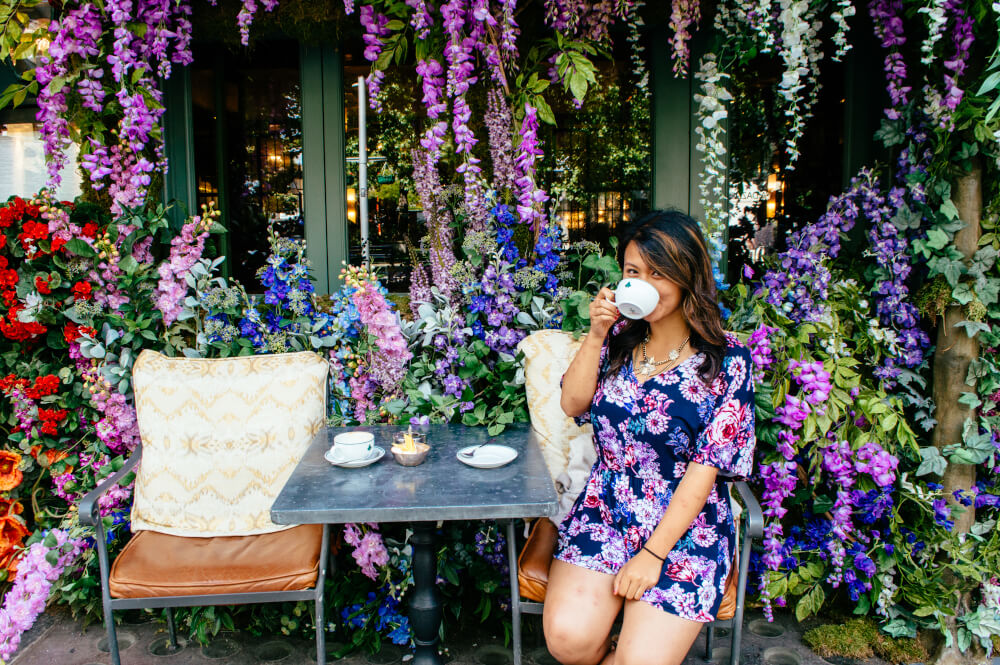 Afternoon: Another Shamelessly Touristy Activity or Half-Day Trip
For your final afternoon in London, I'm leaving my recommendations as vague as ever.
There's a great deal of additional exploration that can be done while you're in this part of London, but being on the west side of the city, you're also quite close to some very popular half-day trips.
So, let me lay out the options for you.
If you feel like staying close to the area, some free options within 30 minutes of Notting Hill Gate Tube Station are:
V&A Museum: The Victoria and Albert Museum, AKA "the world's largest museum of applied arts, decorative arts, and design".
Natural History Museum: An impressive (and beautiful!) museum dedicated to natural history with over 80 million items in its collection. Careful though – this spot is typically packed with school trips, so avoid if you fear screaming children.
Science Museum: An interactive museum dedicated to a science theme, with over 15,000 objects on display. Again, very popular with kids.
Or, some paid attractions in this neck of the woods include:
Kensington Palace | Buy Tickets or get entry via London Pass: A royal residence since the 17th century – today the official digs of Will & Kate, the Duke and Duchess of Cambridge.
Museum of Brands, Packaging, and Advertising | Buy Tickets or get entry via London Pass: A museum with over 12,000 objects on display showcasing the history of brands. A great stop for marketing geeks.

Royal Albert Hall

| Buy Tickets or get entry via London Pass

:

One of the world's most famous and beautiful concert halls, hosting some of the most famous names on the planet since opening in 1871.
If you don't mind going a bit farther and making a half-day trip out somewhere, then here are some additional options within 1.5 hours of Notting Hill Gate: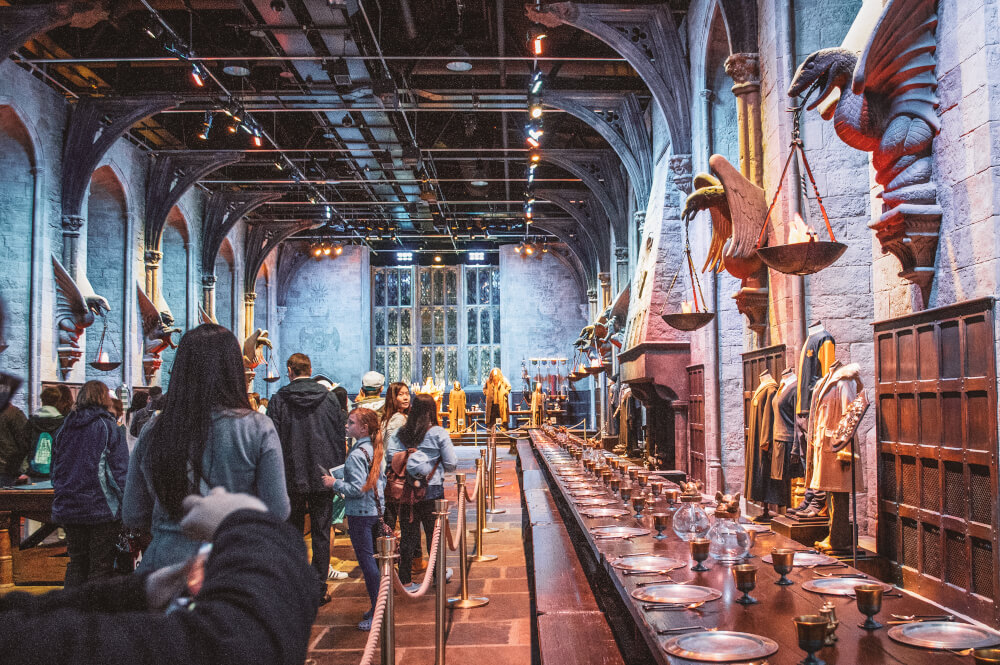 Pssst… Fan of Harry Potter? Don't miss my list of Harry Potter things to do in London, or my roundup of Harry Potter filming locations in London.
Evening: A Special Treat / Experience OR Exploring a Final Neighbourhood
Assuming you didn't sneak in one of the aforementioned half day trips, you should still have a final evening to play with!
To conclude your three days in London, I would advise ending on a high note and booking yourself a nice memorable experience.
Some ideas might be…
Or if you're looking to maximize your three days in London and see as much as possible, you can take this opportunity to check a final neighbourhood off your list (or revisit a favourite you've been to).
If you've followed this itinerary closely (marry me, already), then here are some nearby neighbourhoods you might not have explored thoroughly, and ideas for how to spend an evening there:
Mayfair: Do some (window) shopping on Bond St, prance through Burlington Arcade, have dinner at Mercato Mayfair
Paddington: Enjoy a peaceful sunset walk around the canals, then have dinner at one of the canalside restaurants/bars
Battersea: Take a nice sunset stroll around Battersea Park, enjoying golden hour on the Coaling Jetty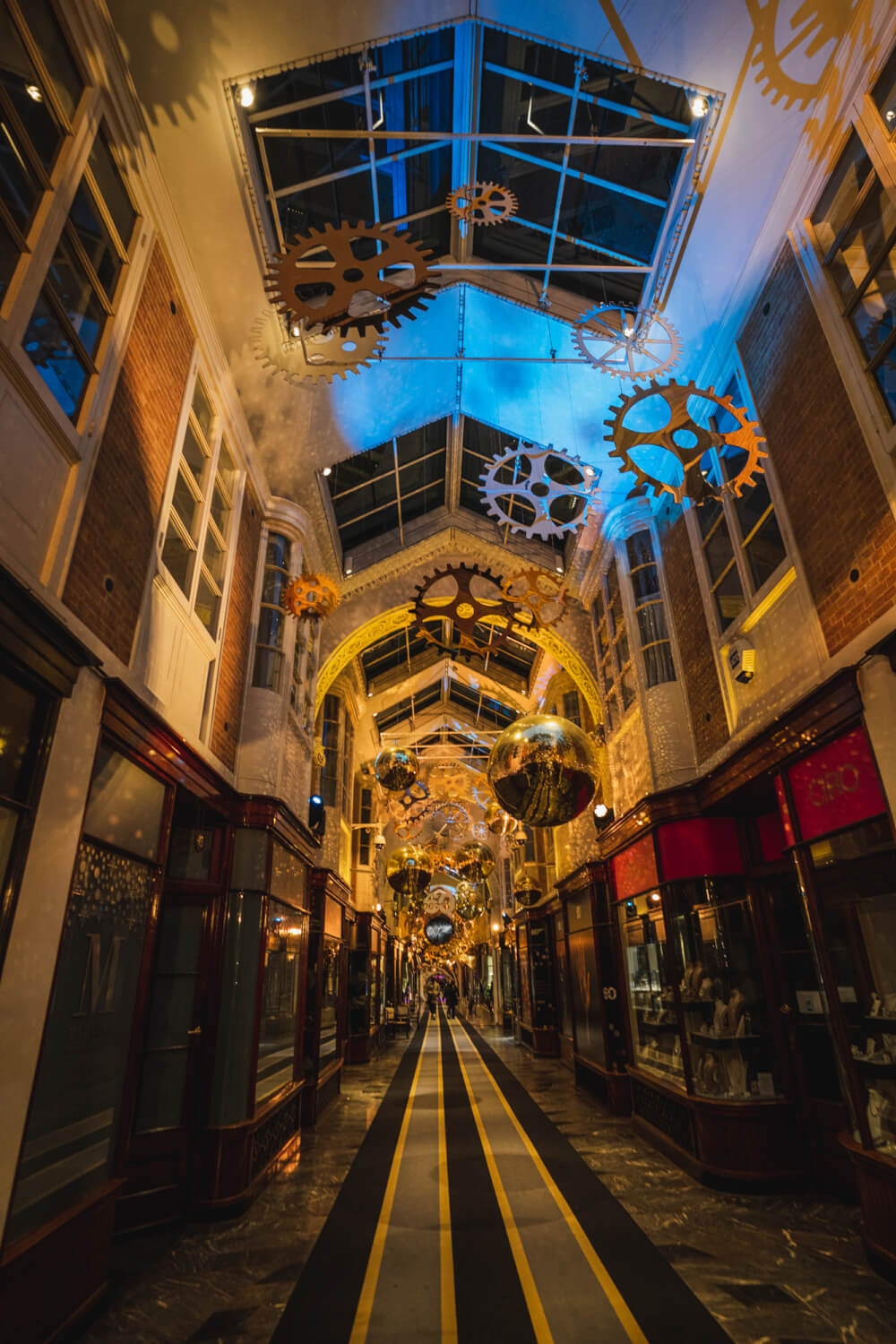 Adding More Days Into This 3 Days in London Itinerary
If you're lucky enough to be spending more than three days in London, then fret not, you can still use this itinerary for your first three days, then add on a day trip or further neighbourhood explorations to round out your trip.
There are tons of day trips that are easily doable with public transportation (Brighton and Bath would be my go-to picks) but if you want convenience and efficiency, there are many private tours departing from London that help you see more in a short amount of time, like…
Alternatively, you can take the opportunity to explore other neighbourhoods and areas in London more thoroughly. Greenwich would be a great choice (there are tons of attractions there and a fantastic market).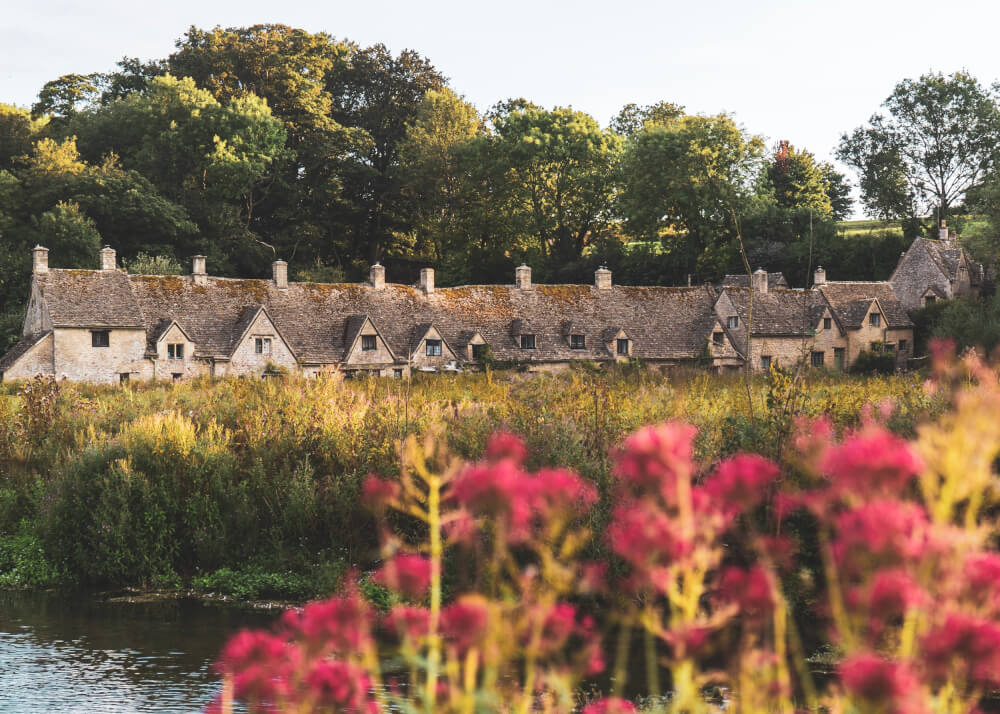 I Hope You Enjoyed This Guide on How to Spend Three Days in London!
If you've made it this far, thanks for bearing with my fanatical London rambles. Armed with this 3 Day London itinerary, I hope you'll be able to make the most of every second you have in this epic gem of a city. Safe travels, and happy Meal Dealing!
---
Watch my most popular YouTube video this week:
---