*FYI - this post may contain affiliate links, which means we earn a commission at no extra cost to you if you purchase from them. Also, as an Amazon Associate I earn from qualifying purchases. Check out our Privacy Policy and Disclosure. for more info.
Affordable luxury in London? I know what you're thinking – pigs might as well be flying across the sky.
But, against all odds, it actually exists.
On my most recent trip to London, I had the pleasure of staying at the citizenM's flagship Tower of London property, a four star hotel located (surprise!) right by the Tower of London.
Now, when it comes to luxury hotels, one of my biggest first world problems complaints is that they can be a bit overdone and sometimes *gulp* even a tad too pretentious for my liking.
Luckily, citizenM puts a new, modern twist on luxury.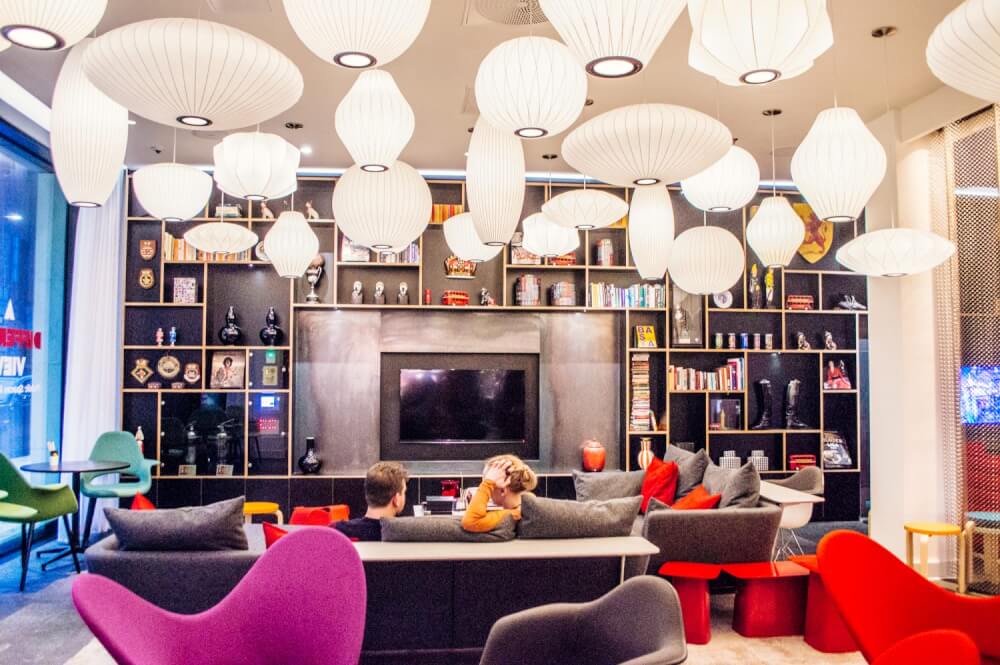 The ethos of this chain is simple: they do away with unnecessary frills and instead focus on what matters – comfort, convenience and atmosphere. The citizenM offers up a very new and different iteration of luxury, one that's oriented towards creative globetrotters who crave cool vibes as much as they crave comfort.
Looking for affordable luxury in London (amongst the 100,000+ rooms the city has to offer?), here's a review on what to expect from the citizenM Tower of London.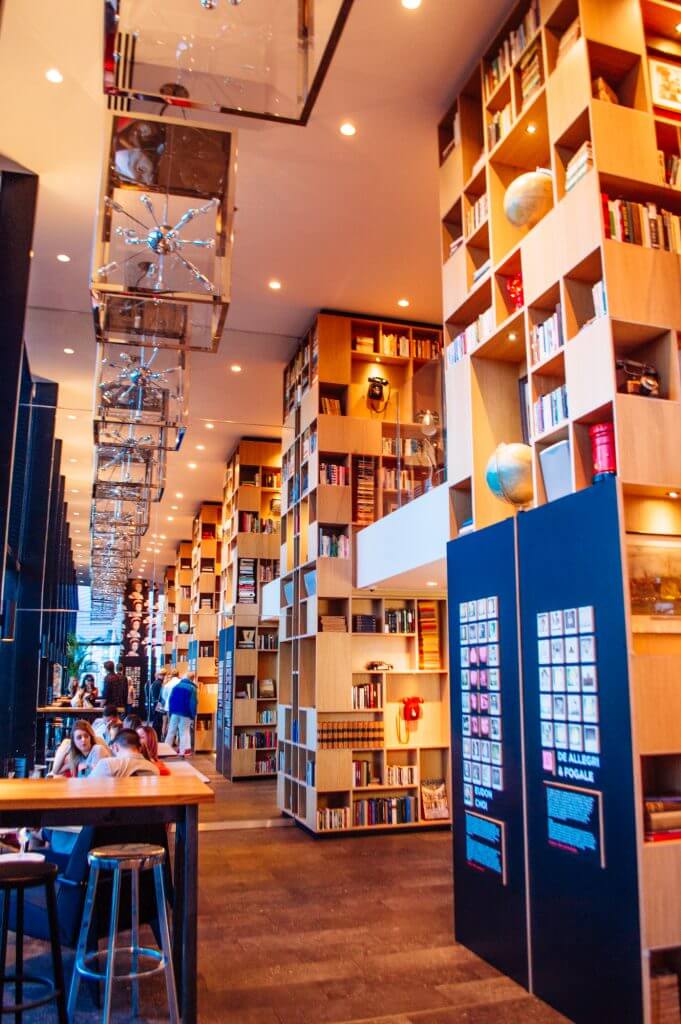 Super convenient (and scenic) location
citizenM Tower of London Address: 40 Trinity Square, London EC3N 4DJ, UK
London is a massive city, but so long as you're close to the Underground, you're well connected to all major sights. In the citizenM's case, you could probably throw your shoe and hit some of the major sights. The Tower of London is located just opposite the hotel, and the iconic Tower Bridge is a short 6-8 minute walk away. With its prime location right above the Tower Hill tube station, exploring the city couldn't be easier… that is, if you're able to pry yourself away from the Skybar, which has views like this: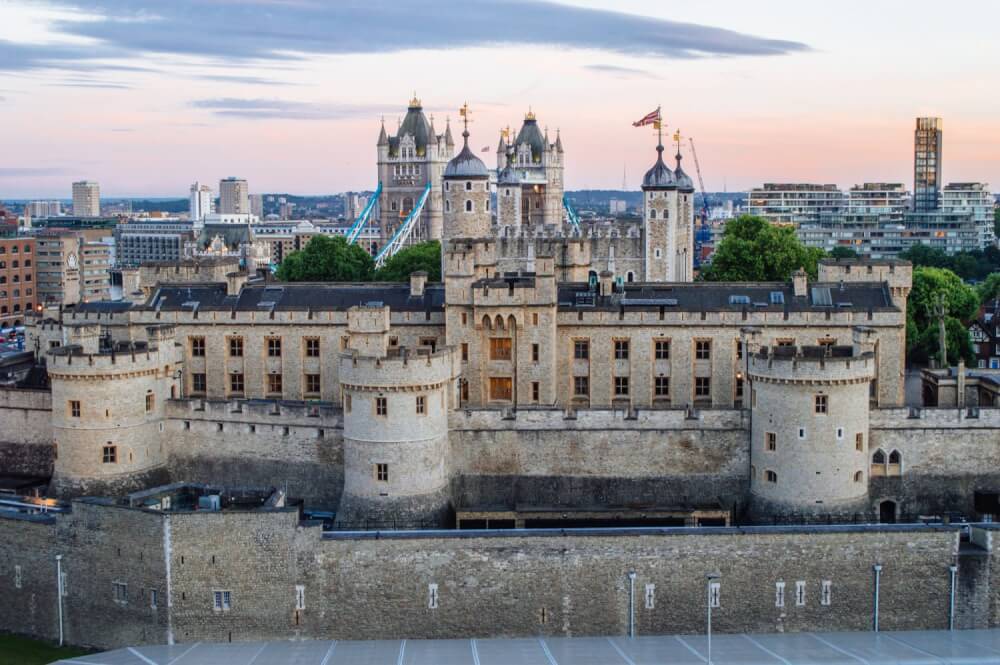 Friendly, unpretentious service
I'm picky when it comes to service. While I'm a sucker for attention, I hate feeling coddled and overwhelmed (which can often be the case with more upscale hotels). What I loved was that the citizenM struck a perfect balance between personalized service and a chill, laissez-faire attitude. While there's always friendly staff on standby, there's also DIY check-in/check-out stations, for days when you don't want any human interaction. Best of both worlds!
PS: The self checkout literally takes two seconds. I was floored.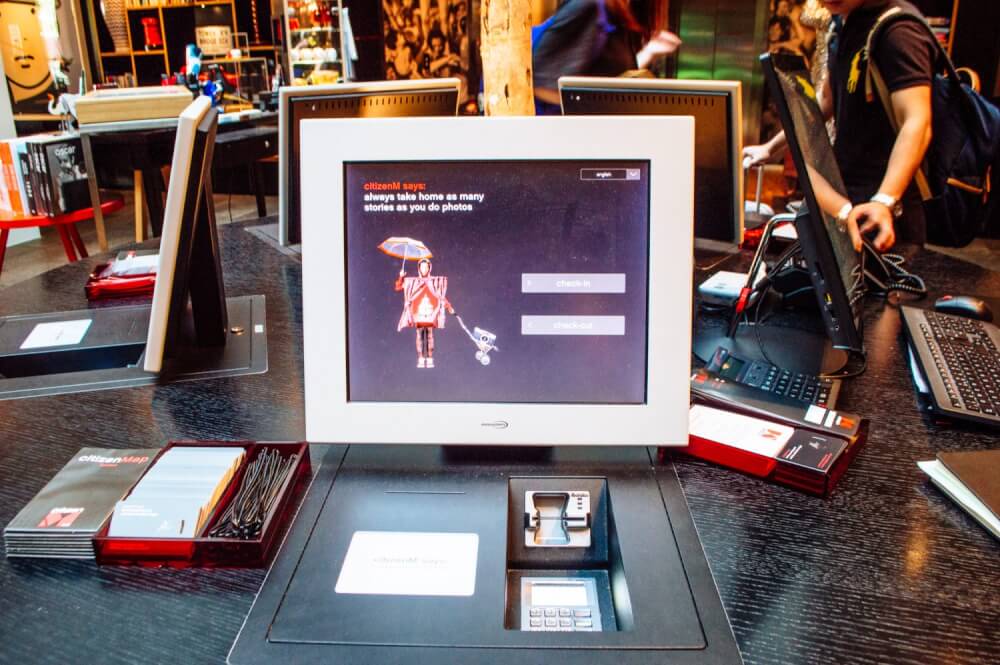 Cool, killer atmosphere
In my eyes, this is the perfect hotel for a business traveller or digital nomad looking for a sleek, stylish and comfortable space to get things done. All around the hotel were perfect opportunities to sneak away and work in peace. The décor of the lobby areas reminded me of a cool, badass living room. Cozy but modern, comfortable but sleek. Just my type.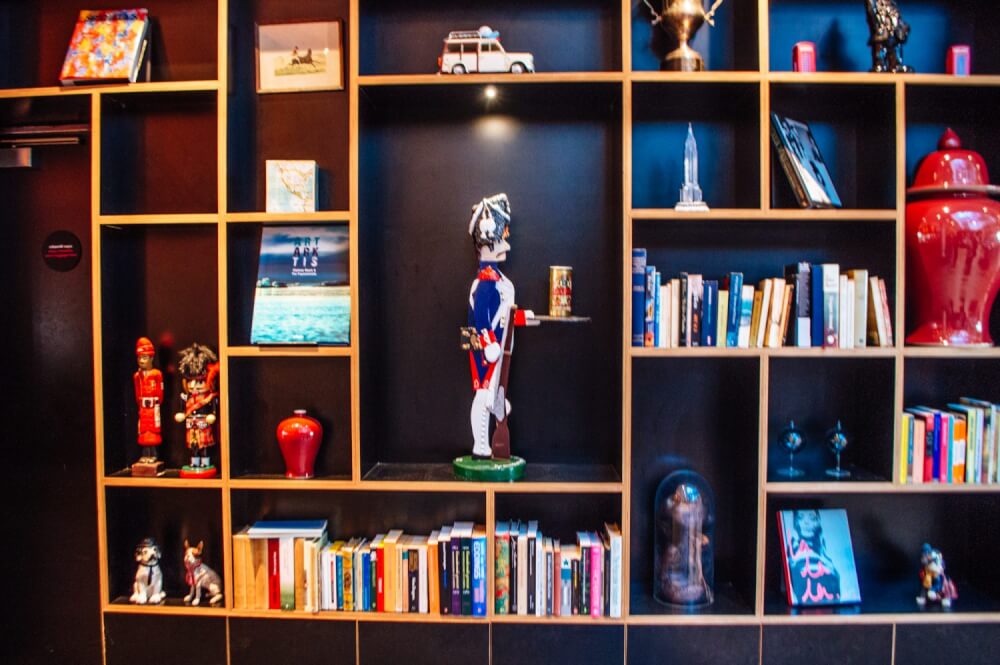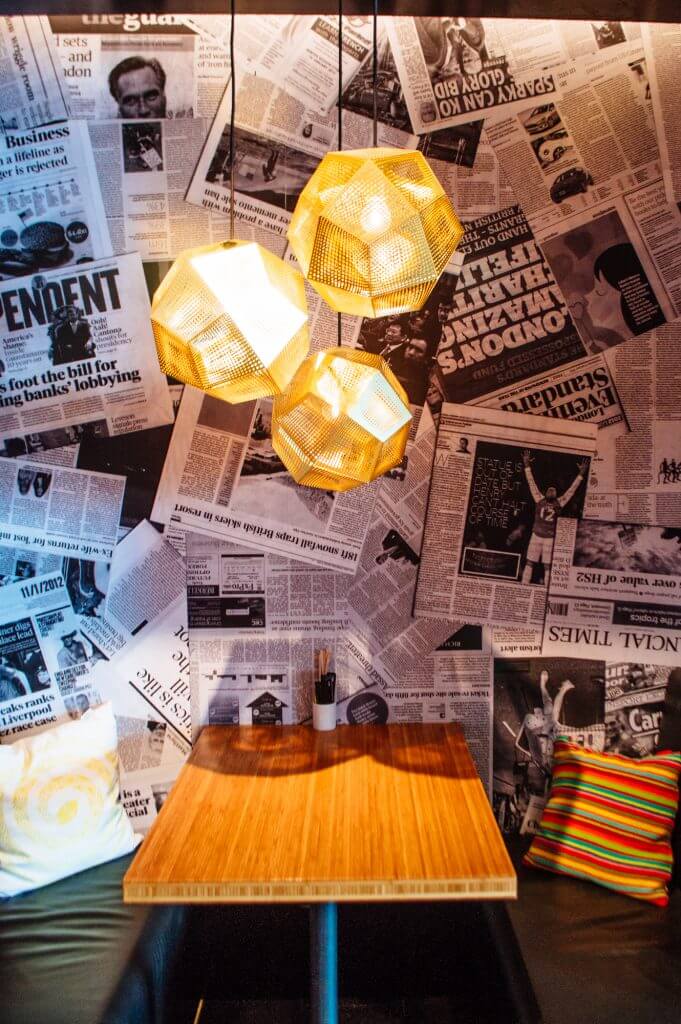 And the Skybar? Besides the view, it's packed with cozy nooks to read or crack away at some work. Think: massive bookshelves packed with quirky knick knacks and comfy seats. *swoon*
There was even a special photography exhibition going on at the Skybar, featuring mounted polaroid photos of street art from various photographers.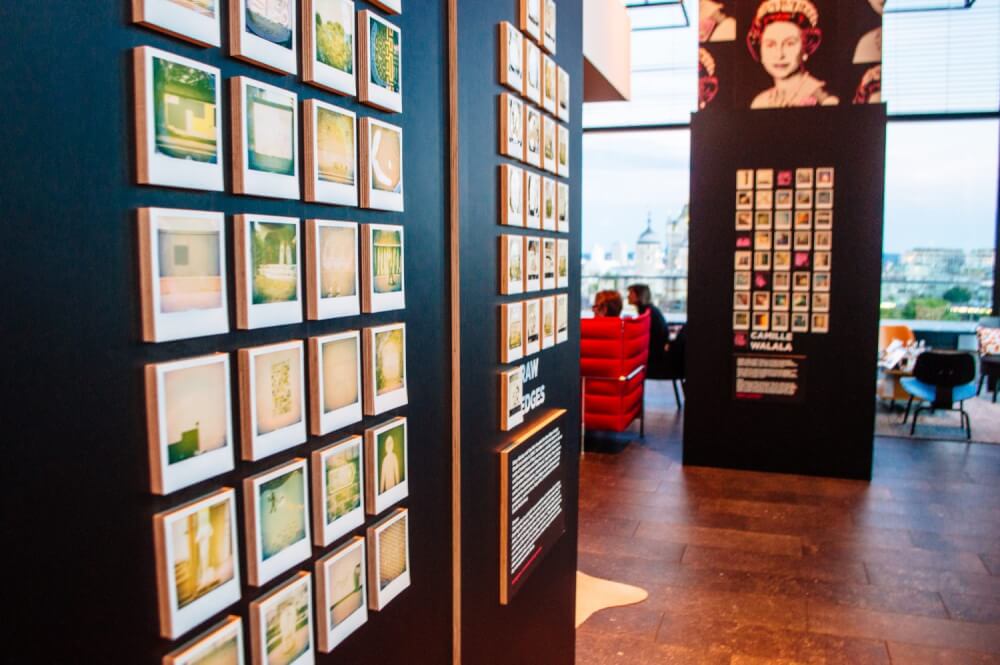 What won brownie points for me was that the hotel was packed with quirky pops of character, from pens literally begging you to steal them, to hilarious signs all around the hotel. When was the last time you giggled like an idiot while returning your breakfast tray? It's these little touches that really inject some vibrant personality into the luxury experience.
Small, but ridiculously comfortable rooms
It has to be said though, with swishy common spaces, gorgeous design and yet still affordable prices, there had to be cutbacks, and at the citizenM, it comes in the form of smaller rooms that do away with 'typical' hotel frills like free, fancy toiletries and silly swan towels.
BUT before you frown disapprovingly, just know that the rooms, while small, contain everything you need for a mega comfortable stay. There's a giant bed that I could spend a lifetime in, iPad-controlled blackout blinds, a big TV loaded with free shows, movies and even *ahem* adult entertainment, PLUS adjustable mood lighting and temperature that you have complete control over.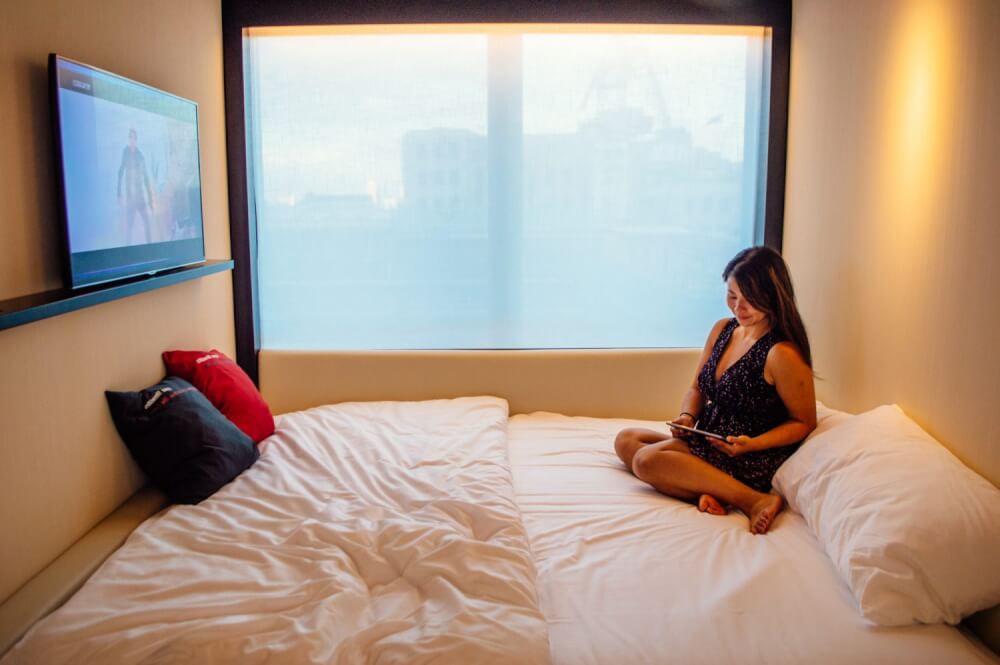 So yes, remember that the rooms are compact, but they're also really comfortable. The only downside is that if you're travelling with a companion, there's not much privacy when you're going to the washroom (yes, that sound CARRIES) so keep that in mind.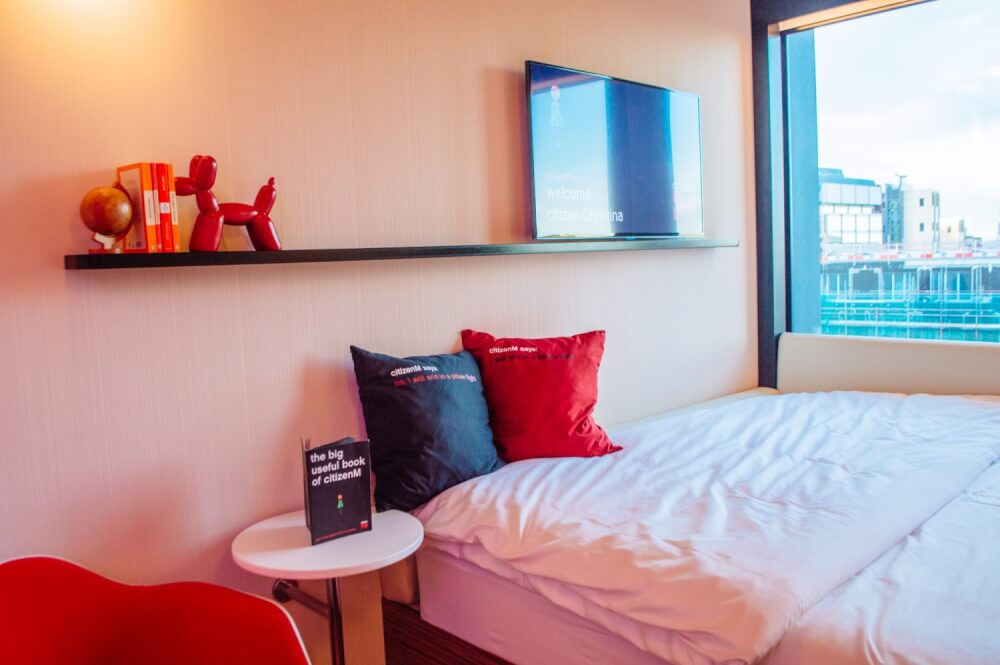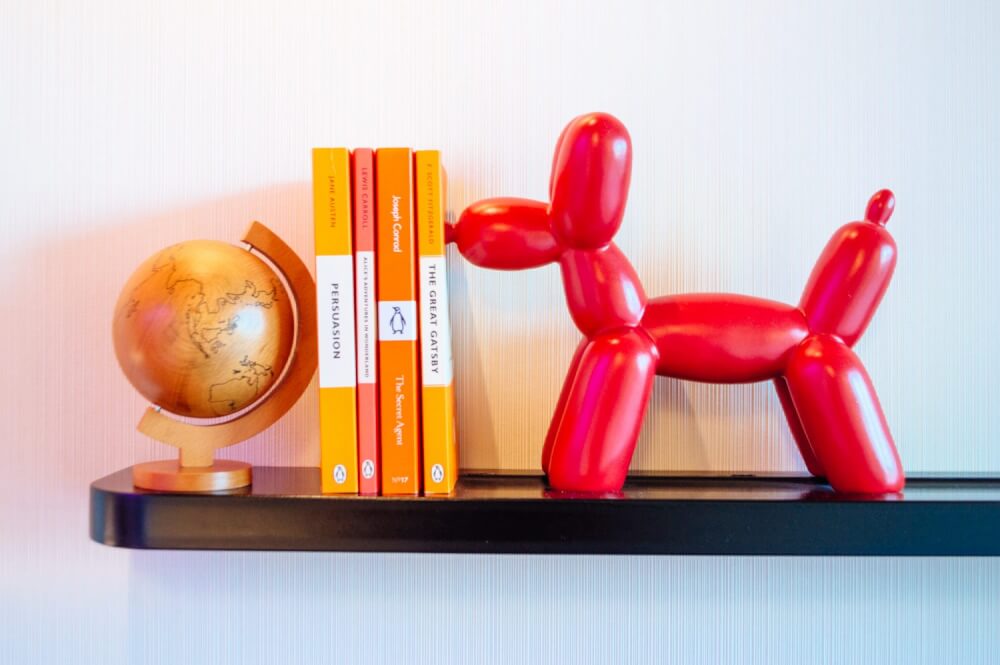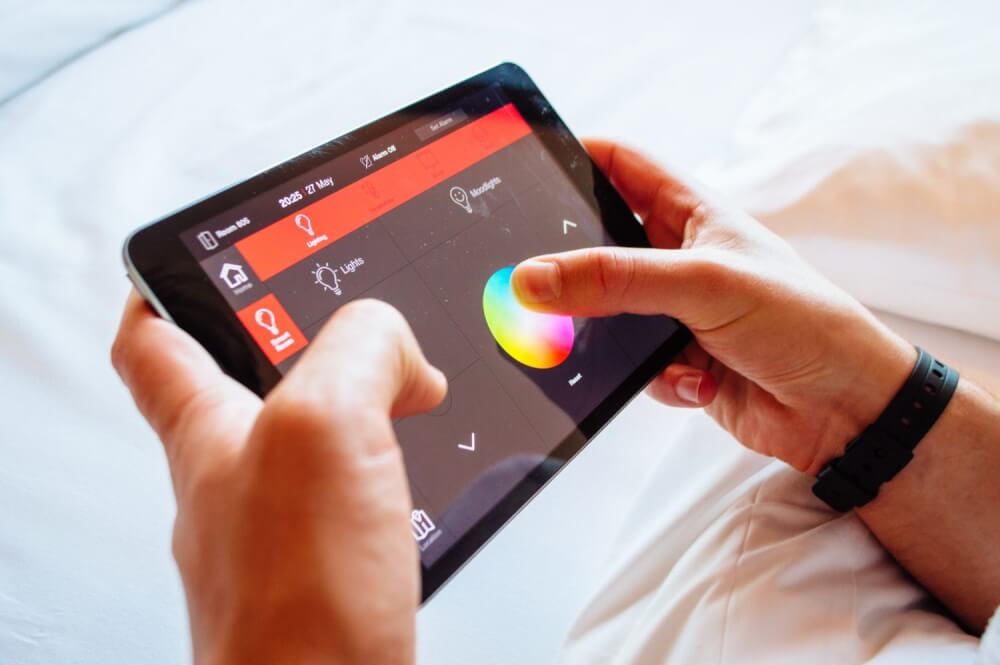 But seriously, that amount of iPad control though…
Additional amenities
As I previously said, the hotel is packed with cool spaces to get work done (there's even iMacs on the bottom floor that are free for guest use!), plus plenty of interesting meeting space, and a gorgeous Skybar to drown your sorrows after.
Besides that, there's food and drinks available 24/7 at the citizenM canteen, which is where you can grab your delicious breakfast in the morning. At brekkie, you get your choice of any hot drinks (those baristas make a mean cappuccino) and then get full reign over an endless buffet of breakfast nibbles (including all the components of a Full English Breakfast), as well as various breads, cereals, yogurts and charcuterie to get that morning started right. Or to produce a valiant food coma that gets you back to bed.
citizenM Tower of London Review: The Final Word
The citizenM Tower of London is an awesome hotel, offering up affordable luxury with splashes of quirk, style and a slightly naughty sense of humour. If you're hunting for a conventional luxury experience with spacious rooms, over-the-top bedding and amenities pouring out of your ears, then this might not be a great fit. If, however, you want a comfortable place to sleep, a super cool vibe and yes, one of the best views over London you can get, then you need to put this hotel on your list. With rooms starting at only 125 pounds a night, it really is a bargain (by London standards anyway).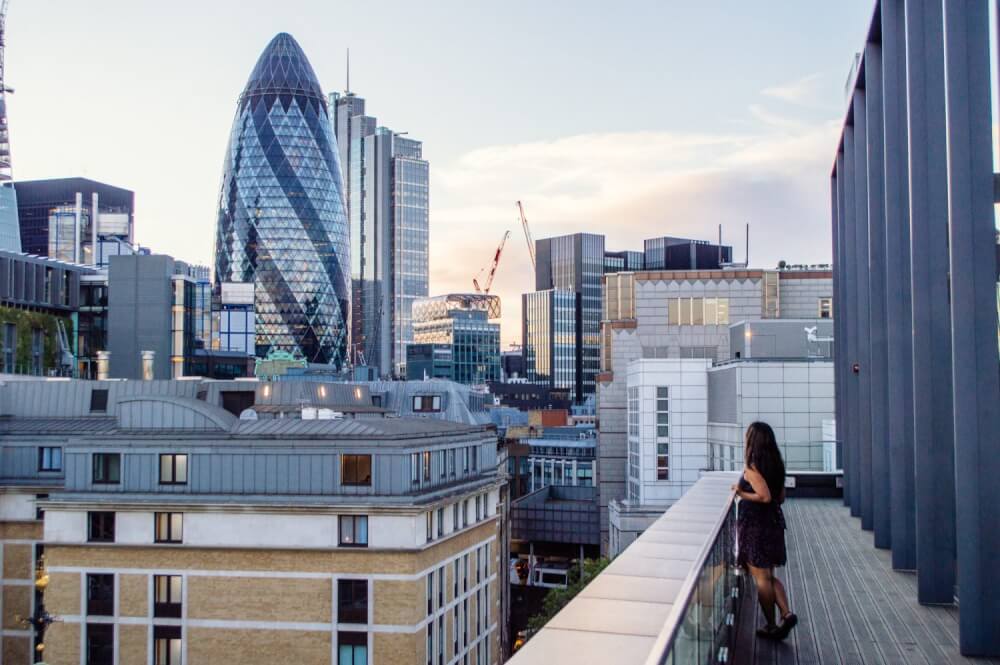 So tell me, have you ever stayed at a citizenM property? Or what do you tend to look for in your hotel experience? Let me know in the comments!
I hope you enjoyed this citizenM Tower of London review! Please note that I was a guest of the citizenM but all photos, stories and experiences are my own!
PS: This post contains affiliate links, which means I earn a small commission if you purchase from them. Thanks as always for your support!
---
Watch my most popular YouTube video this week:
---