*FYI - this post may contain affiliate links, which means we earn a commission at no extra cost to you if you purchase from them. Also, as an Amazon Associate I earn from qualifying purchases. Check out our Privacy Policy and Disclosure. for more info.
Like most intrepid travellers, I like to concern myself with the important questions when I travel.
Questions like…. where can a girl get some life-changing ham?
And for research's sake (for all your sakes' really), I took on the oh-so-arduous task of finding out. You see, magical things often happen when you stumble off the beaten path, and today I'd like to introduce you to the latest of my offbeat obsessions: Sierra de Aracena, a hidden haven of nature, gastronomy and indulgence in Spain's Huelva province.
Picture-perfect villages, lush greenery and an authentic local heartbeat that pulsates through the streets (which DO often smell of the region's most famous export – jamón ibérico).
Everyone here is all smiles, and it's no big mystery why. Life in Sierra de Aracena moves just a little bit slower, giving full license for explorers to soak it all in – every view, every bite and every sweet slice of jamón. Travelling here (where local life reigns over tourist traps) feels much more personal than in bigger, more bustling tourism hubs. Rest assured, you'll leave with a full stomach, a happy heart and a camera bursting with envy-inducing photos.
A few weeks ago, I was invited by Somos Destino Rural to experience the best of this hidden gem (and, presumably, eat half the region's ham supply). And while my waistline may never recover, I'll put my dieting aside to quickly share some photos with you all. I'll have a more detailed write-up from my time in Sierra de Aracena soon, buuuut for now, I'll simply let these photos whisk you away 😉
TELL ME: Have you ever been to Spain? I want your best recommendations in the comments below!
---
In Sierra de Aracena, dozens of pretty villages connect to form a whirlwind of beautiful sights. Imagine spotlessly photogenic towns packed with white-washed houses and elaborately cobblestoned streets…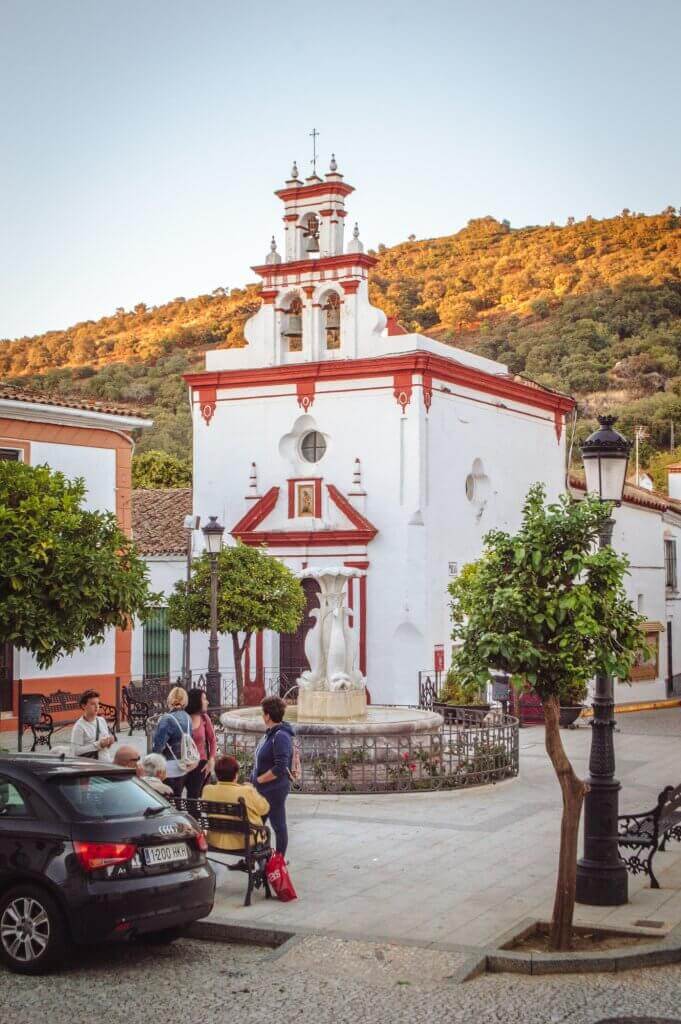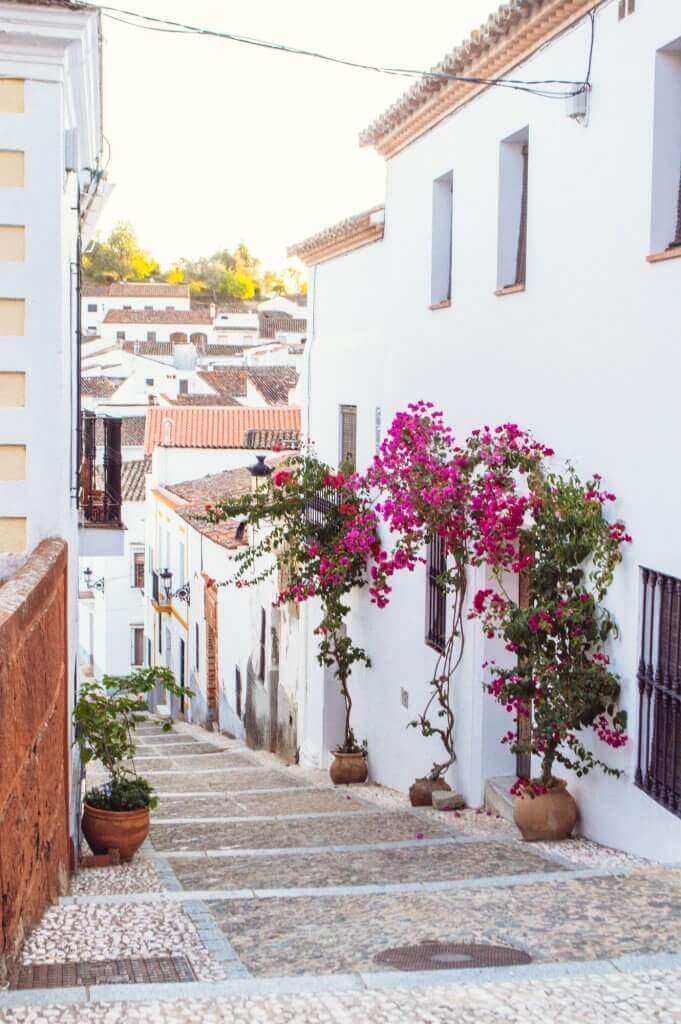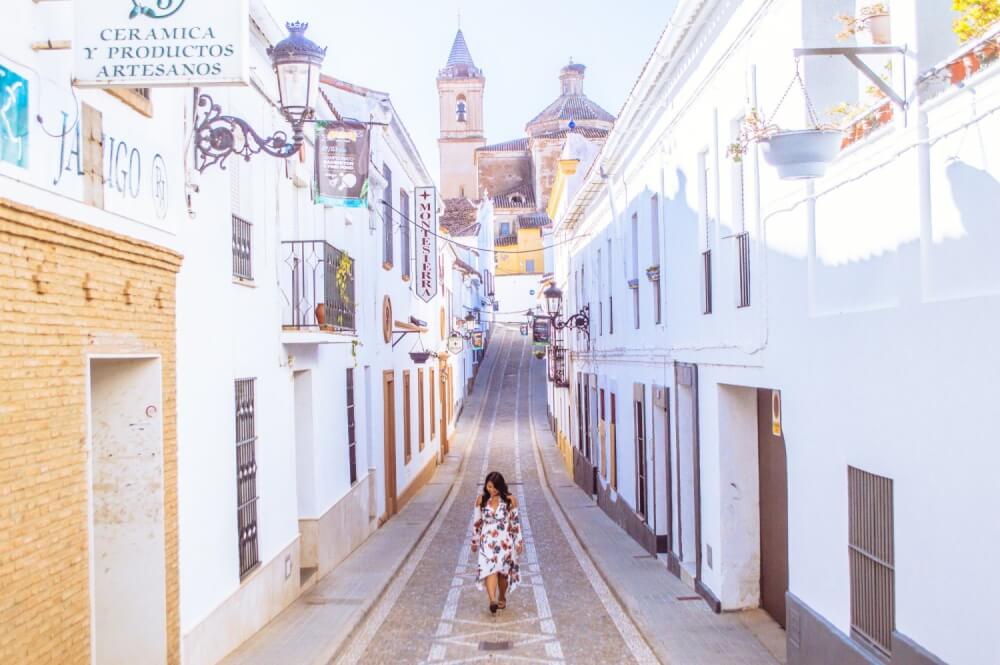 … Plus sunset views to die for.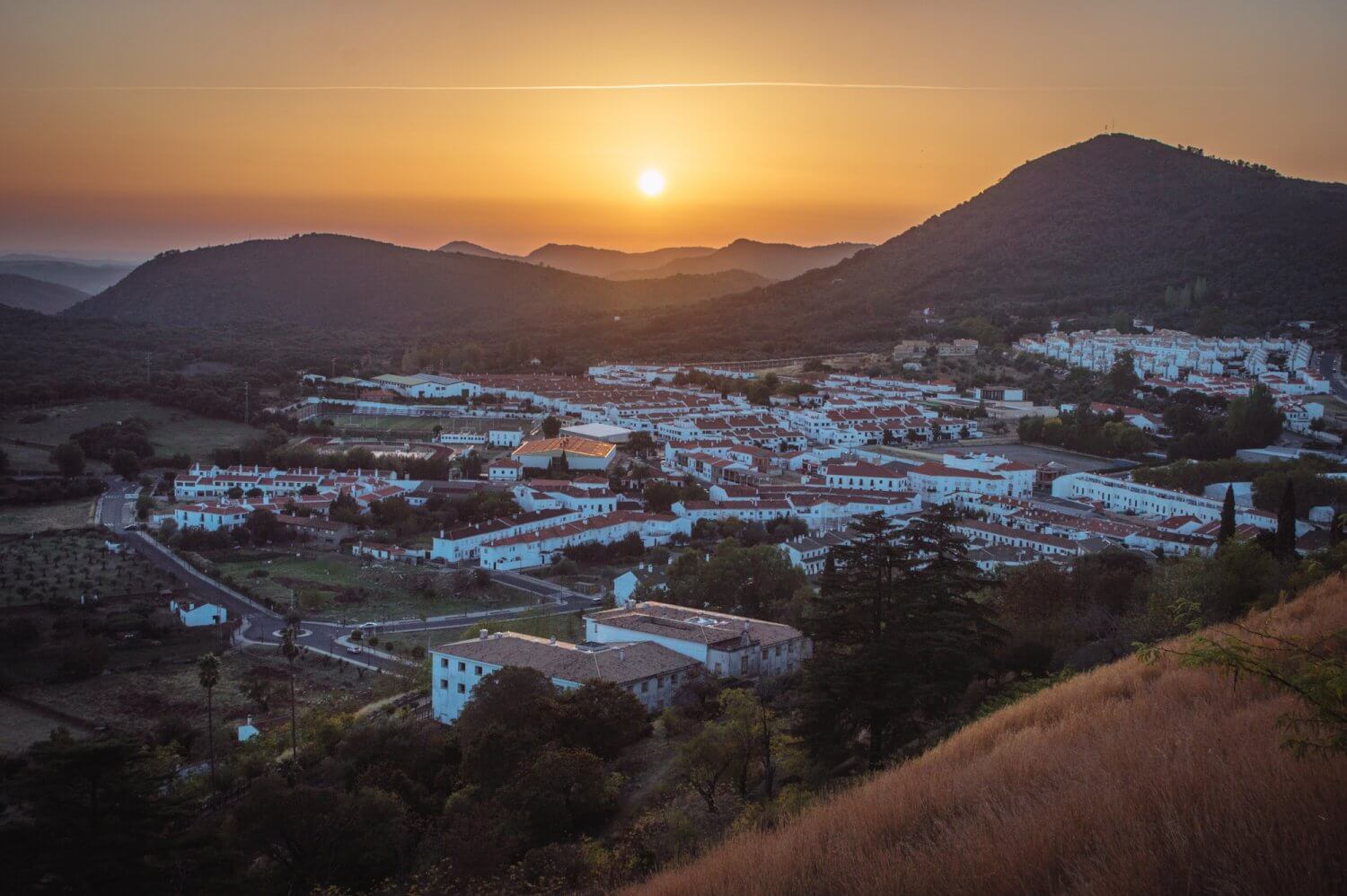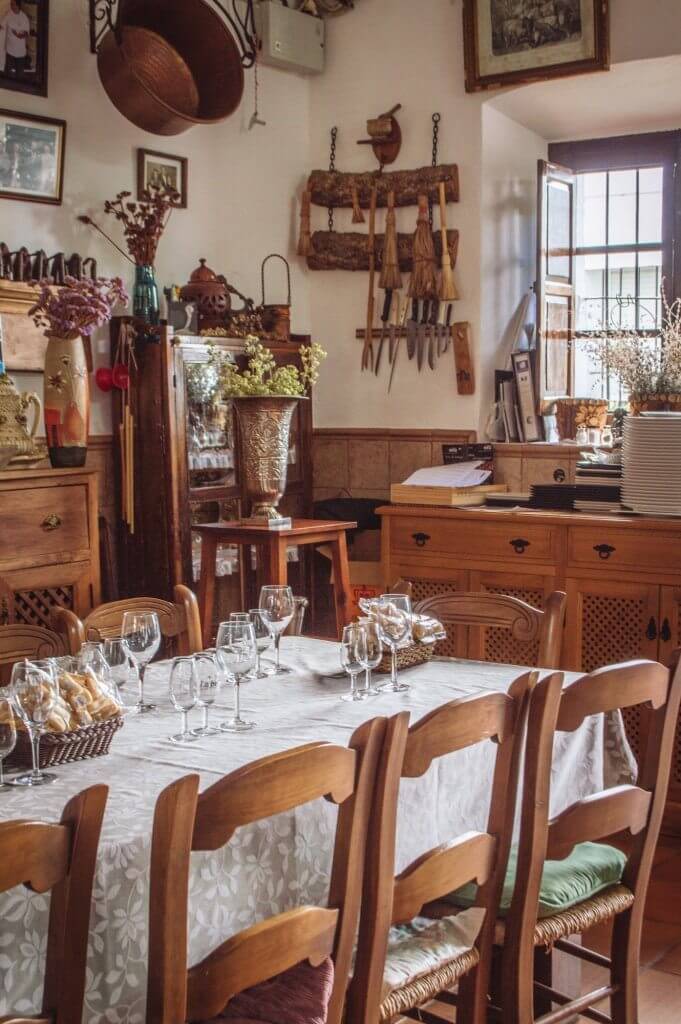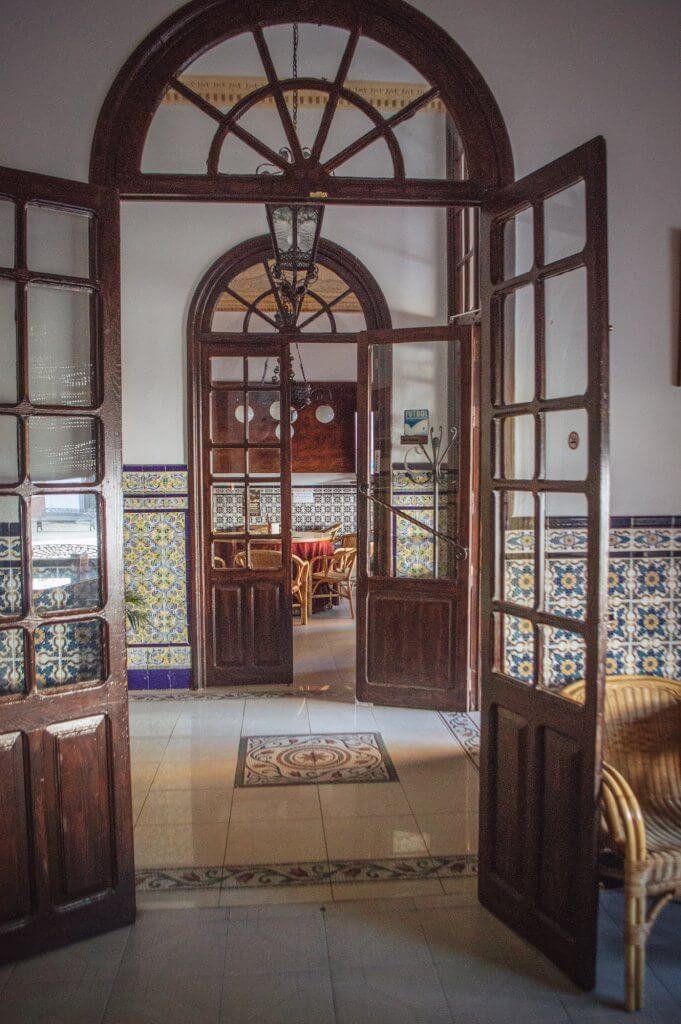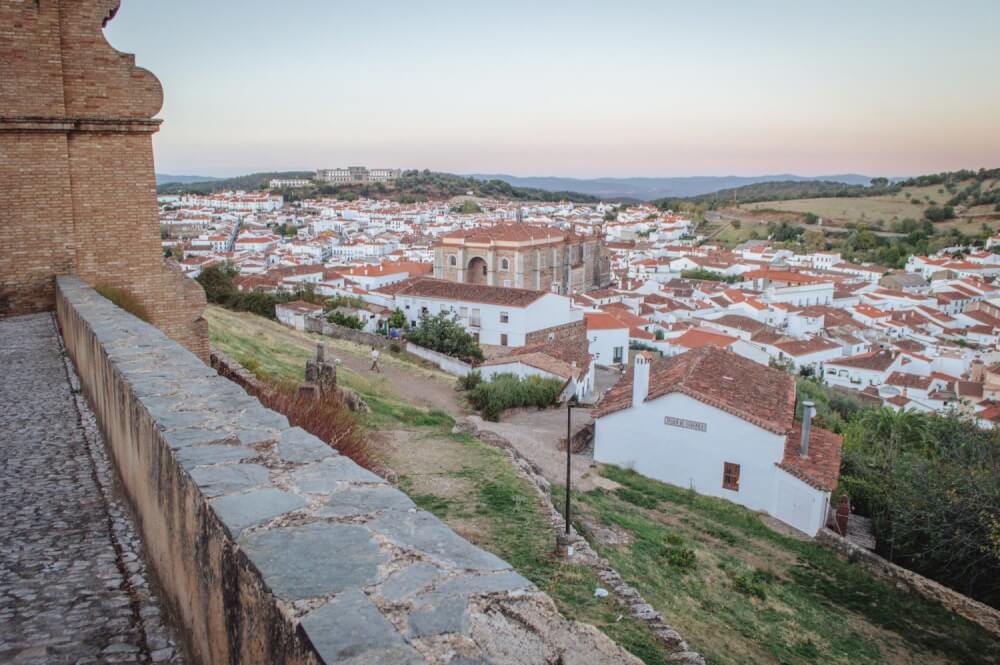 And of course, as home to the world-famous jamón ibérico, it's guaranteed you'll leave a few pounds heavier… or with ham practically running through your veins.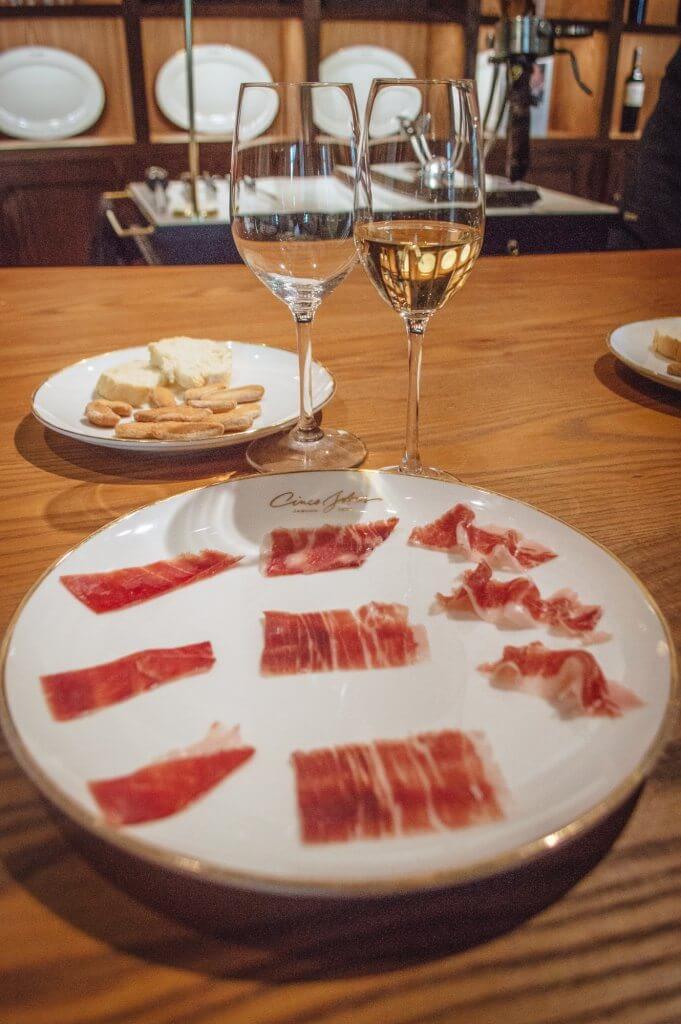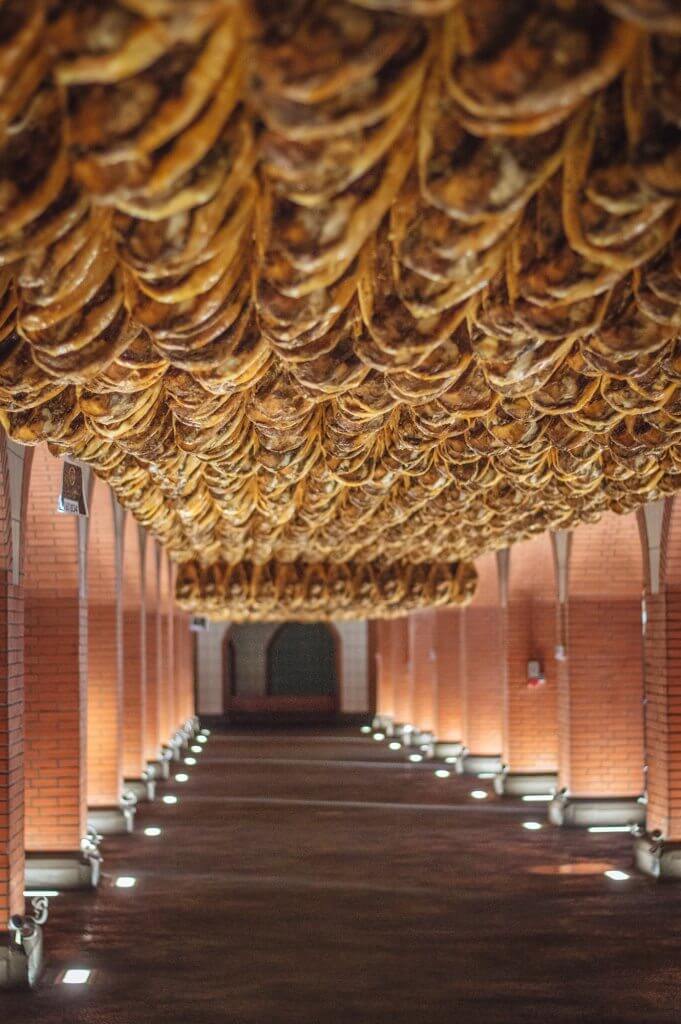 But in Sierra de Aracena, Mother Nature works double time to ensure you leave with your jaw scraping against the floor. Apart from spectacular greenery, lurking below the surface is one of the most spectacular natural sights in Europe: la Gruta de las Maravillas, a network of underground caverns and lakes studded with otherworldly rock formations.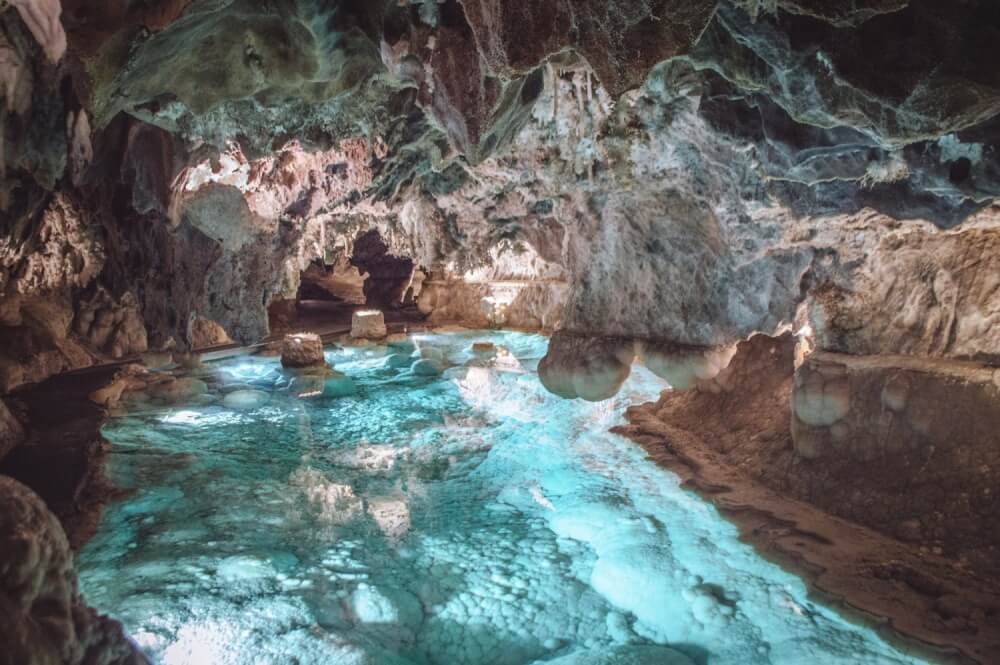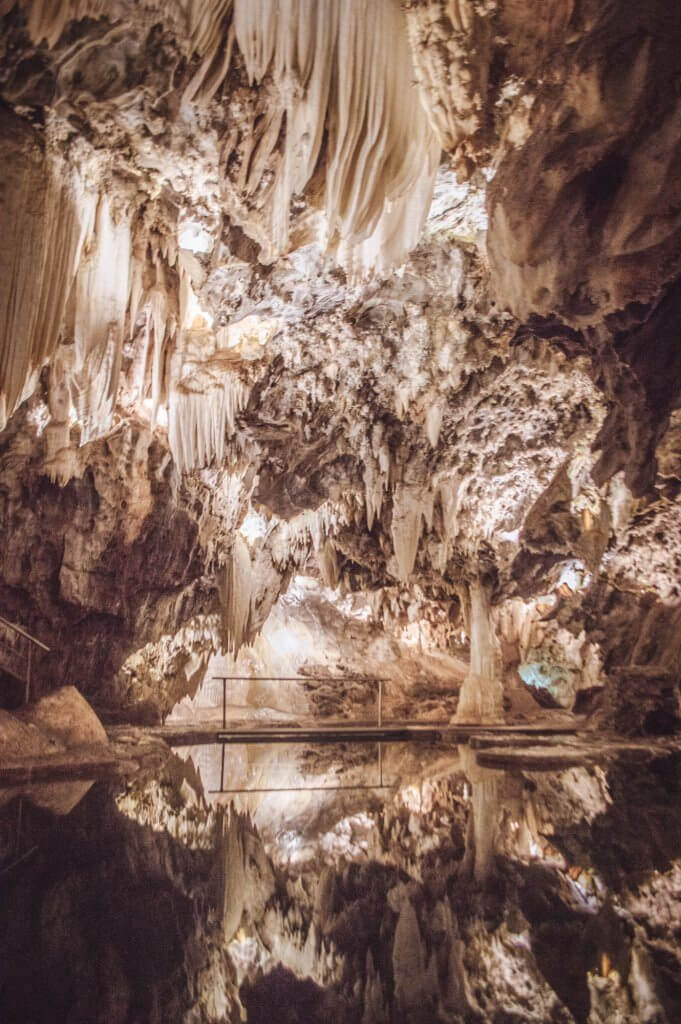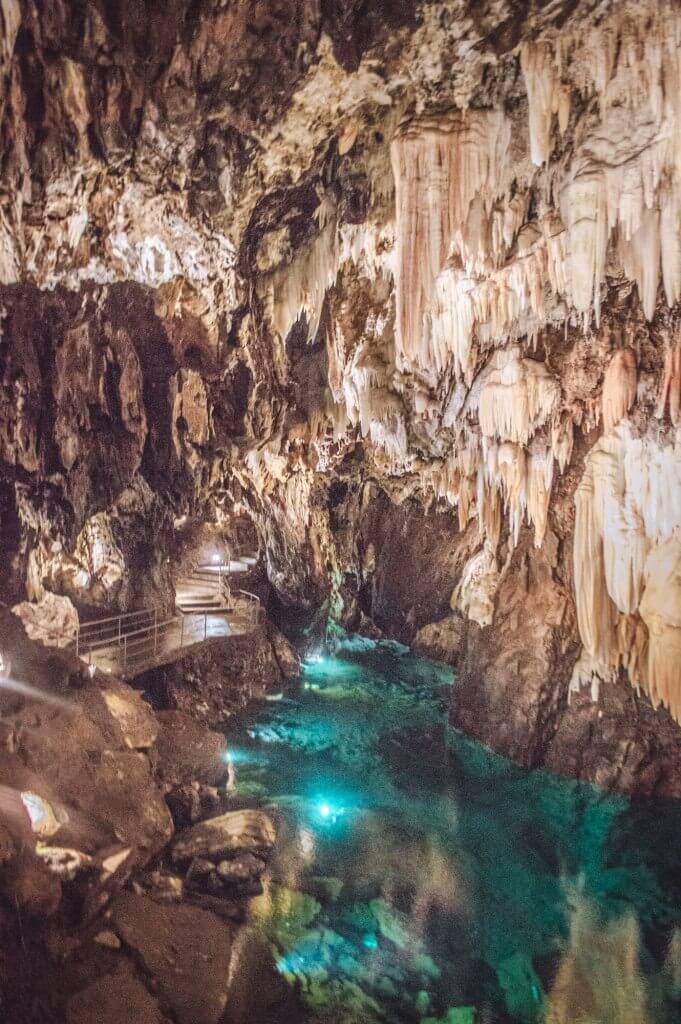 … but the greenery isn't half bad either 😉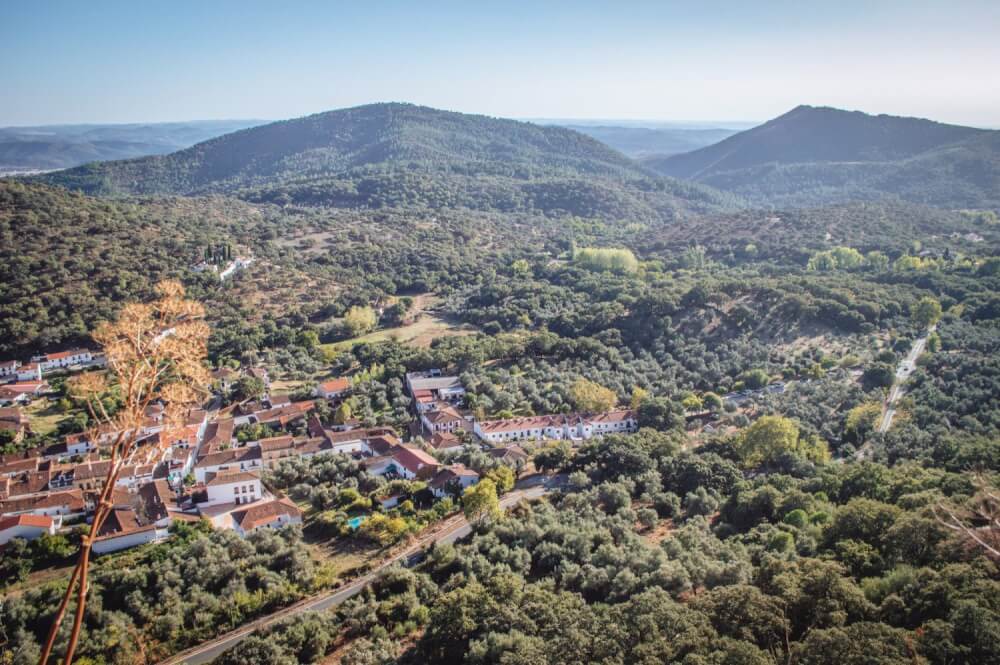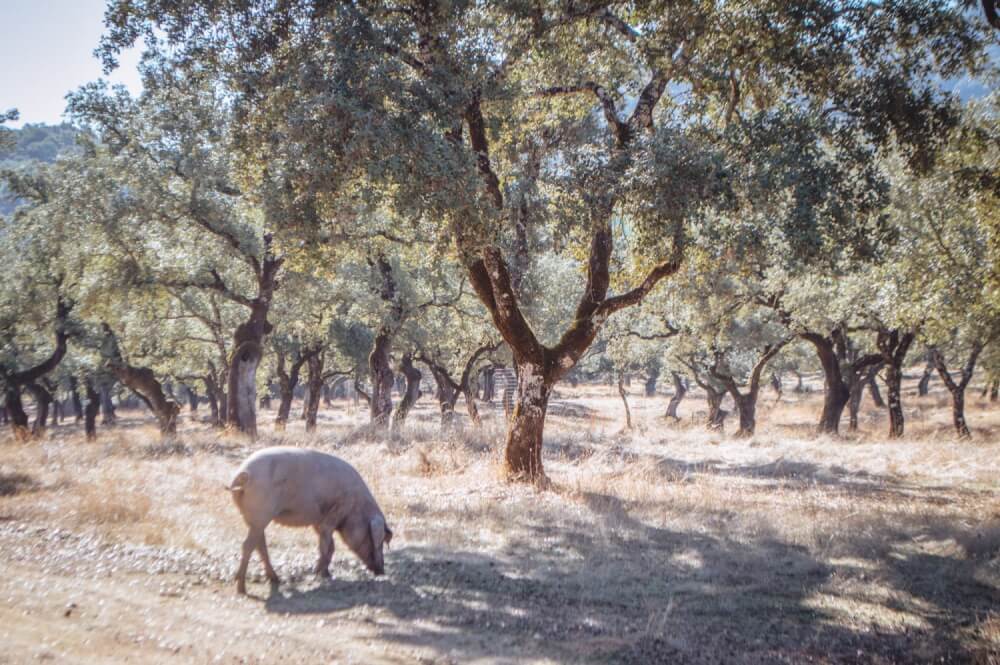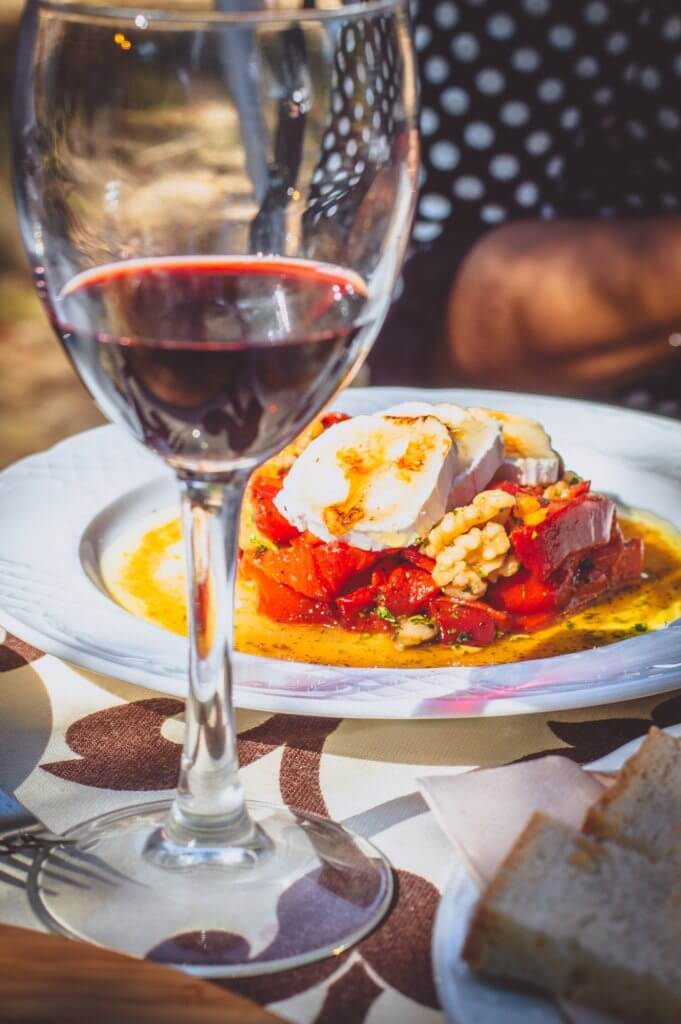 And with a constant stream of sights like this, you'll never get tired of walking.
… Which means all your indulgent treats are well earned.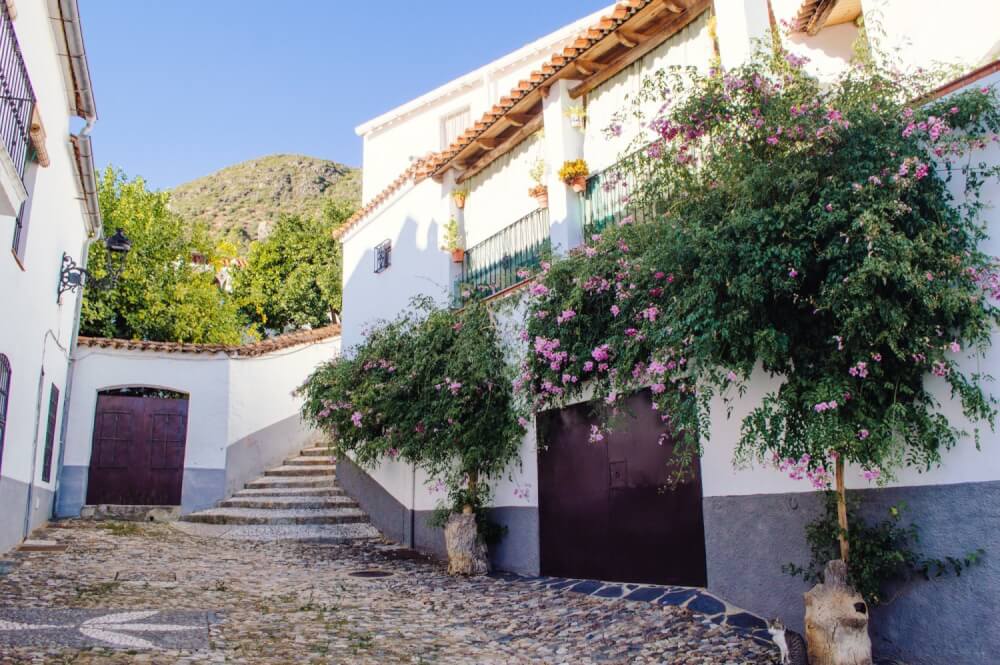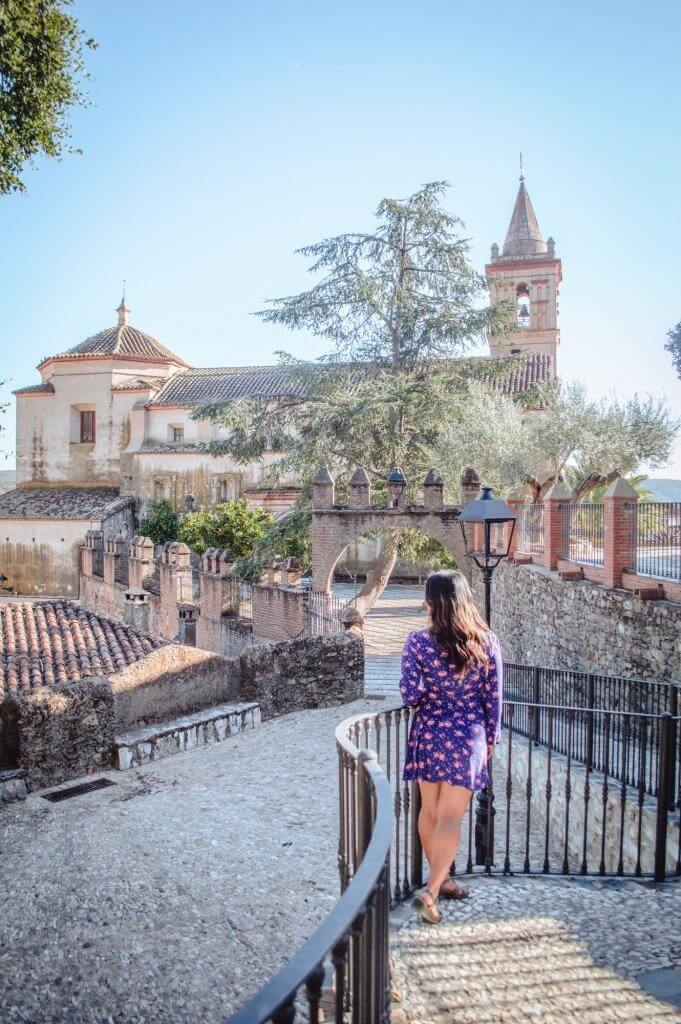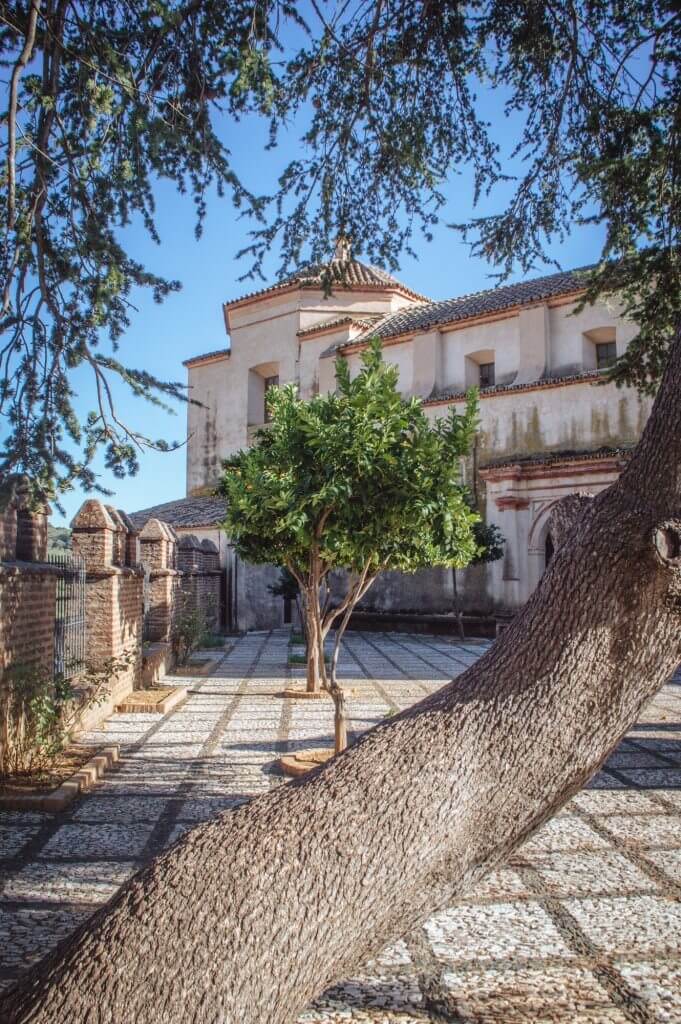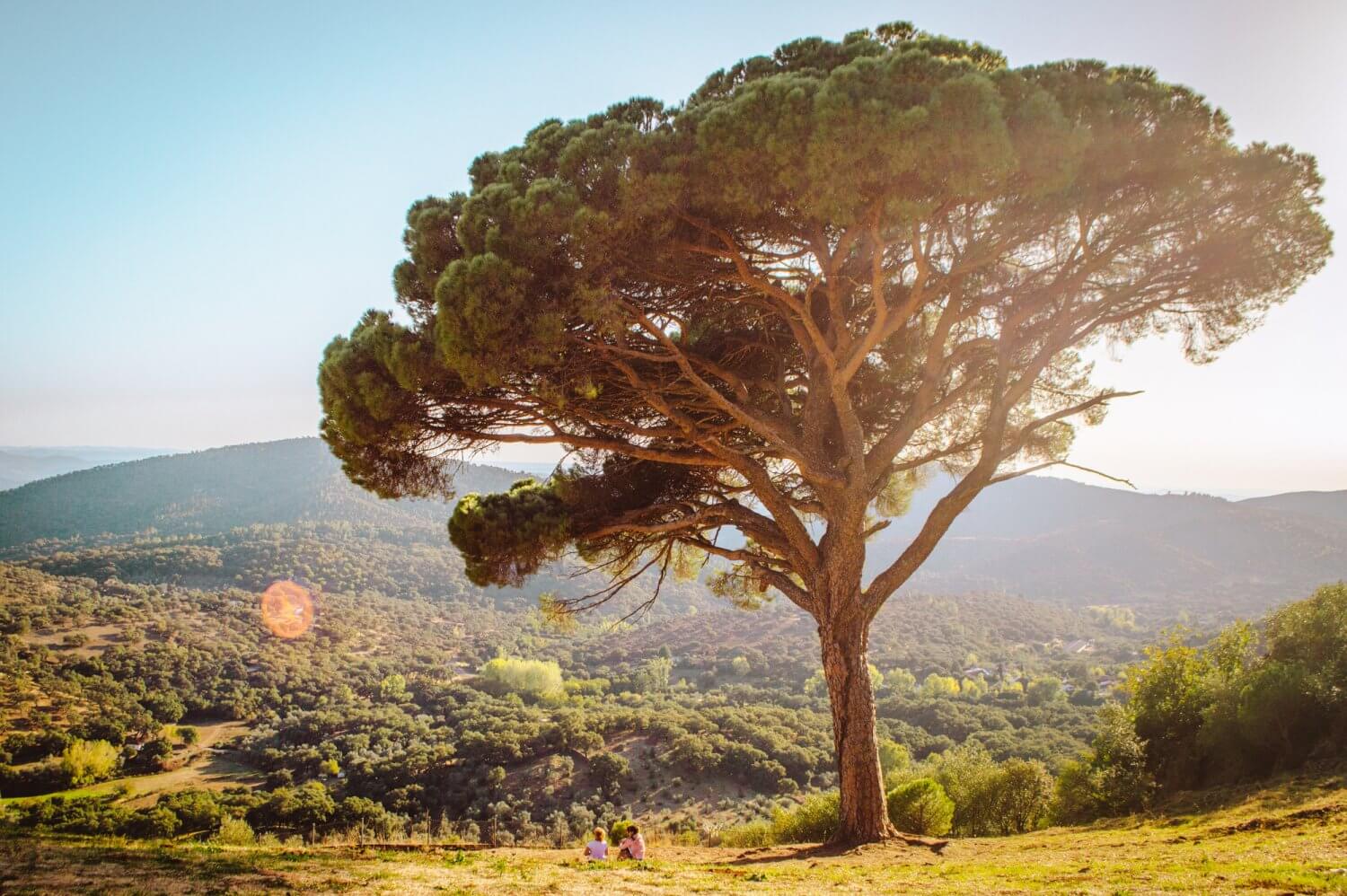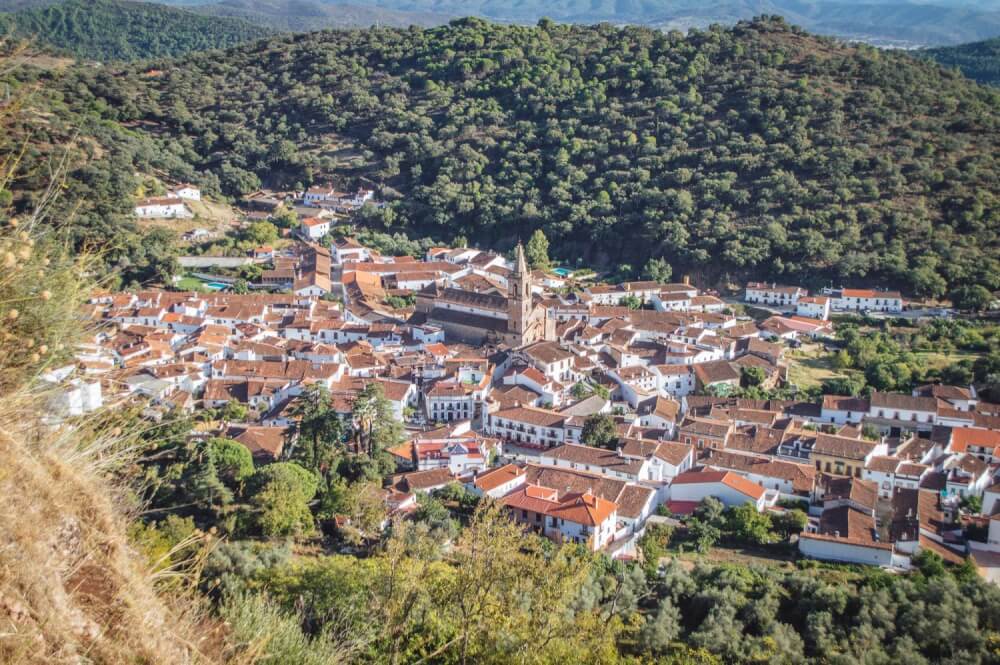 Thank you, Sierra de Aracena, for filling out my waistline and my camera. So, what do you think – would you fancy a getaway here?
Again, a huge thanks to Somos Destino Rural for inviting me on this trip! All photos, experiences and words are my own 🙂 
---
---
Watch my most popular YouTube video this week:
---