Hello my name is Jetlagged, and I am very Christina.
… wait. I think I mixed that up.
*trembles while sipping 10th coffee*
It goes without saying: August was a ridiculous whirlwind, and I am now one very tired coffee bean. 3 continents, 1 transatlantic move, starting a new business and lots of awkward dancing along the way.
But you know what? Despite the fact that I've shoved my inner body clock into a rickety blender, I'm grateful for every second and opportunity. This month was a big game changer for me, so without further ado – here's what happened in August!
Indonesia
You might remember that last month, I decided to travel across Canada by train. A sensible person would have gone home first to pack up and regroup, but instead, I acted like the overexcited corgi that I am, flying straight from Montreal to Jakarta, Indonesia. In total, I spent 2 weeks in the country, the first ten of which were exploring the country's cultural wonders with the Indonesian Ministry of Tourism for their #TripOfWonders campaign.
… and it was SO MUCH FUN.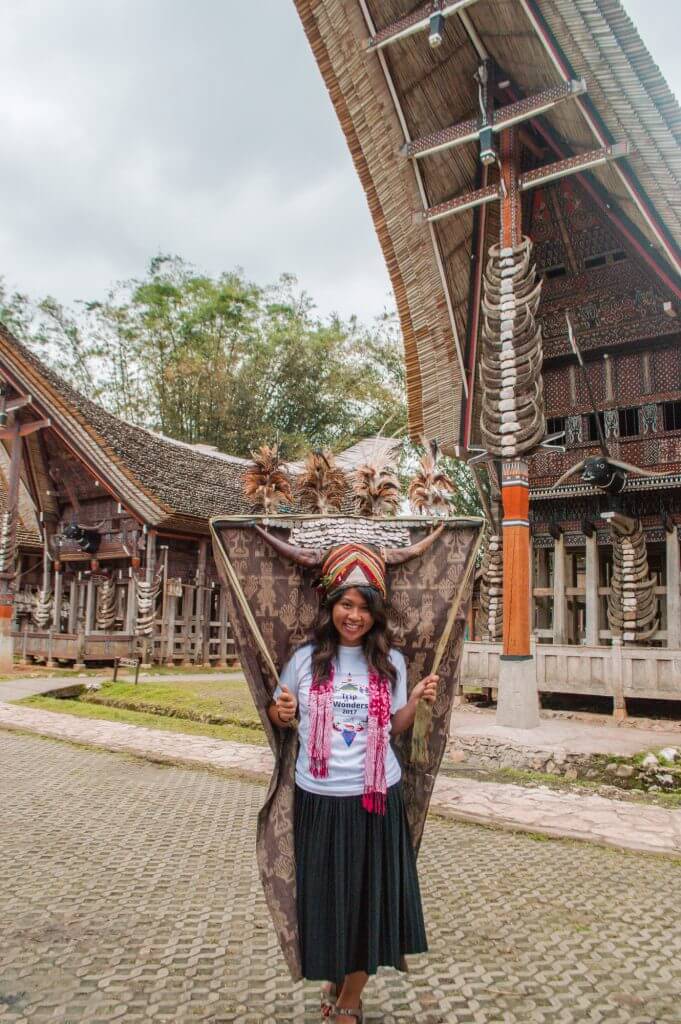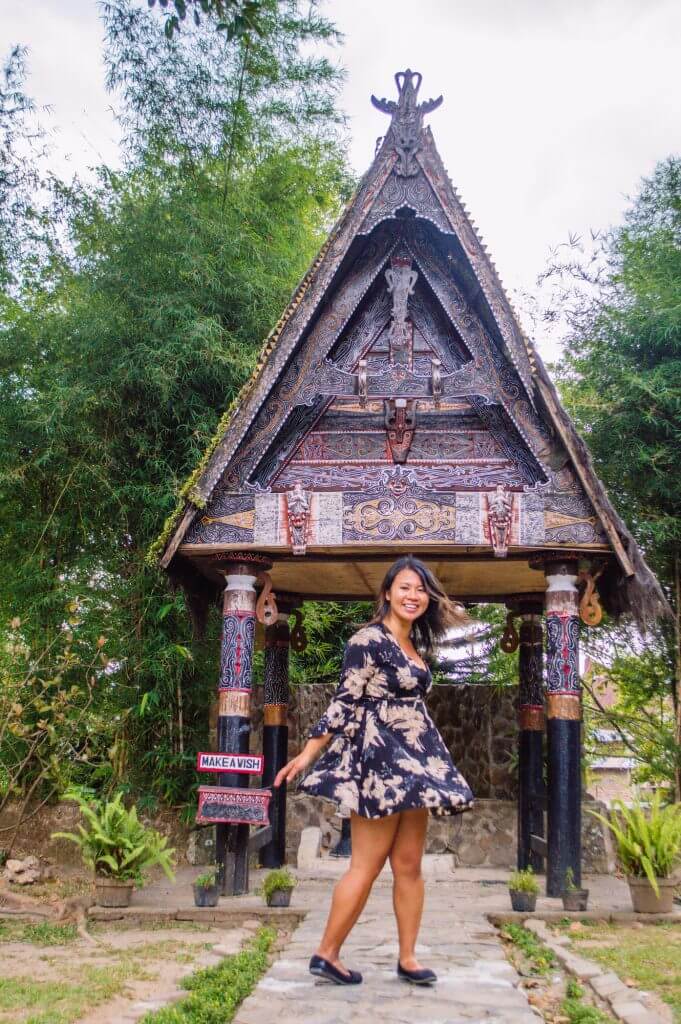 This was my first time in Indonesia and I loved that we visited so many lesser-visited spots and saved Bali for last. Yes, this deprived travel blogger finally made it to Bali, where all the cool kids apparently hang out. Many smoothie bowls were consumed, I can confirm.
But while I did like Bali, the highlight of my trip was getting to explore the culture and cool sights/history elsewhere in the country. We started off at Lake Toba, the world's largest volcanic lake, then moved onto other cultural hotspots like Surakarta (AKA Solo), Semarang, and of course, the epic Tana Toraja (known around the world for their fascinating burial rituals).
After the press trip wrapped, I spent a few extra days in Bali living THE Instagram-perfect life at Alila Villas Uluwatu with Sher from Sher She Goes. It involved a lot of posing, photoshoots and awkward candid laughter. It was as glam as you'd expect, although I quickly realized just how tough and staged the "IG perfect" life really is. Nothing makes you question your life decisions more than when you call hotel reception asking for rose pedals and extra fizzy bubble bath for the gram. I am 100% certain the hotel assumed that Sher and I were lovers.
Curious about my time in Indonesia? Read more:
Fascinating & Beautiful Islands to Visit in Indonesia (Besides Bali)
Bali Culture Bucket List: 8 Awesome Cultural Things to do in Bali
Chasing the Culture of Indonesia: Crazy Cool Experiences You Can't Miss
Germany
Surprise: I moved to Germany! … again.
After spending less than a week back in Canada, I was on the move again and set my sights on Munich – my new homebase for (at least) the next year while I make the most of my working holiday visa. I absolutely love it here… the beer gardens, the lakes, the mountains, the beer gardens, the beer….. 😉 Being based in Central Europe is such a dream. A few hours in any direction and I can be immersed in a whole new culture! Quite legitimately, it's like unleashing a rabid child into an all you can eat candy shop. My days have been consumed by 4am Skyscanner/Flixbus binges to see where I should go next. There are too many options, guys! Someone please put a kiddie leash on me.
So, as you'd predict, it didn't take me long to head somewhere new (48 hours to be exact). My first stop after moving back to Europe was…
Slovenia
Let's be clear: the first rule of living in Europe is, you ain't wasting your weekends.
With that in mind, still groggy from 2 major time zone changes, I sped off to my first destination only 48 hours post-landing.
My first adventure? A glamping weekend in Slovenia with BIG BERRY.
An accurate summary of the weekend would be to tell you that I'm well on my way to unlocking Slovenian housewife status. I drank a ridiculous amount of wine (aka a typical Friday), learned to make bread and even had some time to relax with my main girl, Mother Nature. Because BIG BERRY is located right on the border to Croatia, I actually got to canoe over to a new country one morning, which (trust me) sounds much more impressive than it really was.
I had an awesome time with BIG BERRY. Read more about my experience here:
Hyperlocal Glamping in Slovenia: Soaking in The Big Berry Experience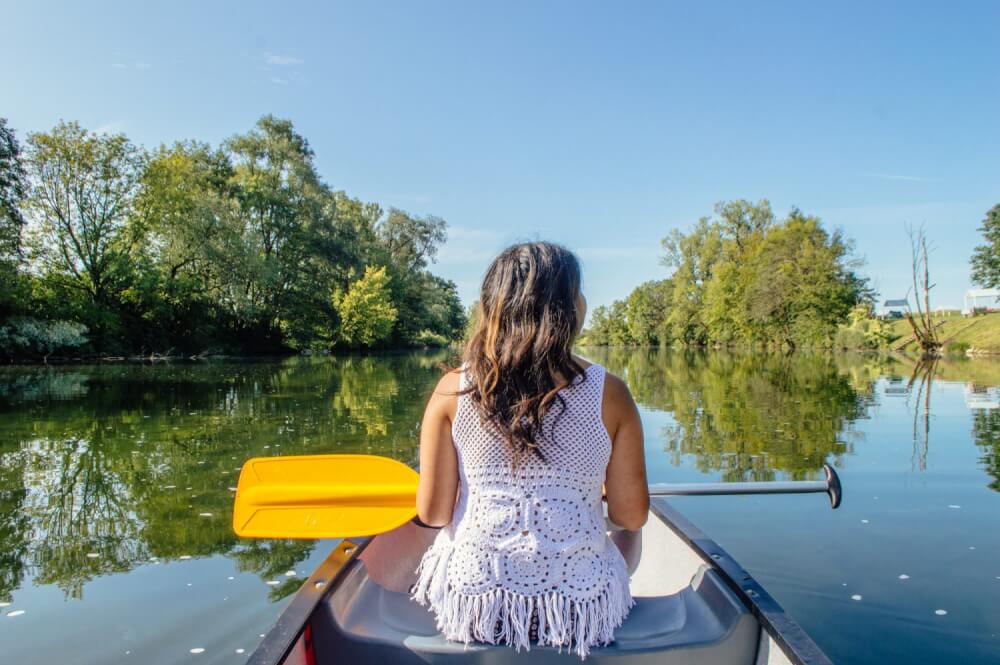 New ventures & new beginnings
And, besides traveling, August was a big month for me professionally. Many of you will know that I love rambling and writing about marketing/social media. And from time to time, I would indulge that guilty pleasure of mine through informative blogging series like Blogtoberfest and more recently, #SlaySocial in June.
But since this travel blog didn't always feel like the right place for that kinda talk, I did a terrifying adult-y thing and took a plunge into the entrepreneurship world. I decided to partner up with one of my favourite bloggers (yenno, Avengers style) and alongside Lia from Practical Wanderlust, I launched SlayingSocial.com this month, a resource for bloggers and business owners to vamp up their presence through social media. If you use social media at all for your own blog or business, please check it out and subscribe here!
… I'm not begging, but just know that I'm giving you puppy dog eyes through this screen.
Plans for September
And now? I'm fresh off the heels of a little family weekend in England (where, no big deal, I kinda won a trophy for trivia despite not technically being part of the family #braggingrights). I'll be off to Austria for a weekend of hiking in the underrated Vorarlberg region and soon after that, it'll be a non-stop flood of guests coming into Munich for Oktoberfest.
It's going to be a busy, beer-filled month but I'm ready for it. Bring on September!
Talk to you crazies soon,