*FYI - this post may contain affiliate links, which means we earn a commission at no extra cost to you if you purchase from them. Check out our Privacy Policy and Disclosure. for more info.
One thing I love about travel is that it constantly proves me wrong.
For instance, ask me two months ago what I thought of train travel in India. My naive mind would have likely spiralled into mental images of sweaty carts touting passengers crammed like sardines, slow chugs along rickety rails and brave passengers dangling out of carriages 3x past capacity. In all likelihood, I would have told you not to do it.
But because travel loves throwing curveballs and lessons, let me tell you: train travel in India can be so much more than that.
In fact, last month, after finding myself on board the classiest, most luxurious train I've ever set foot on, I couldn't recommend the experience more. Thanks to an invitation from Incredible India to spend a week on board the Golden Chariot train (one of India's top luxury experiences), I'm now a believer in Indian train travel.
I mean guys, I was basically whizzing through the South of India like Beyonce on rails.
I know you've seen the photos on Instagram, and are dying to know more about what the experience was like. Well, hop on board, grab some champagne, and let me whisk you away on a little Golden Chariot journey through photos.
The Golden Chariot: A Bangalore to Goa Train Unlike Any Other
Some call me the queen of hyperbole (after all, excitable Canadian-ness runs through my veins), but I truly mean it when I say this train was unlike any I've ever seen.
To paint you a mental image: imagine a long purple train covered with golden accents, concealing inside a glitzy set of carriages coated in royal colours and fancy-pants décor. From day one, a red carpet leads you into a swishy on-board bar decked in red and gold, where a glass of bubbly is in your hand quicker than you can 'gram the place. Soon enough, you are fed a non-stop parade of appetizers and led to your own private room by your butler. Yes – your butler.
In many ways, the Golden Chariot is a dreamy fantasy world, a week long escape where masala chai flows like champagne, where your every whim is attended to by doting staff and where overnight, you're whisked away to your next stop – like a luxurious teleportation device that also makes an excellent curry.
Wait – no need to imagine. Here are some photos: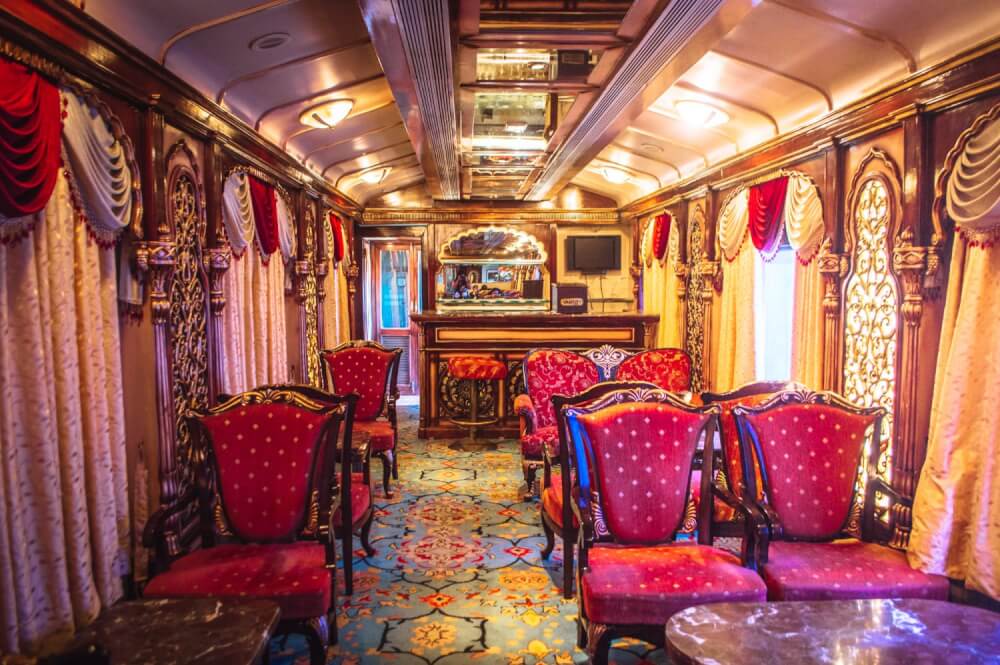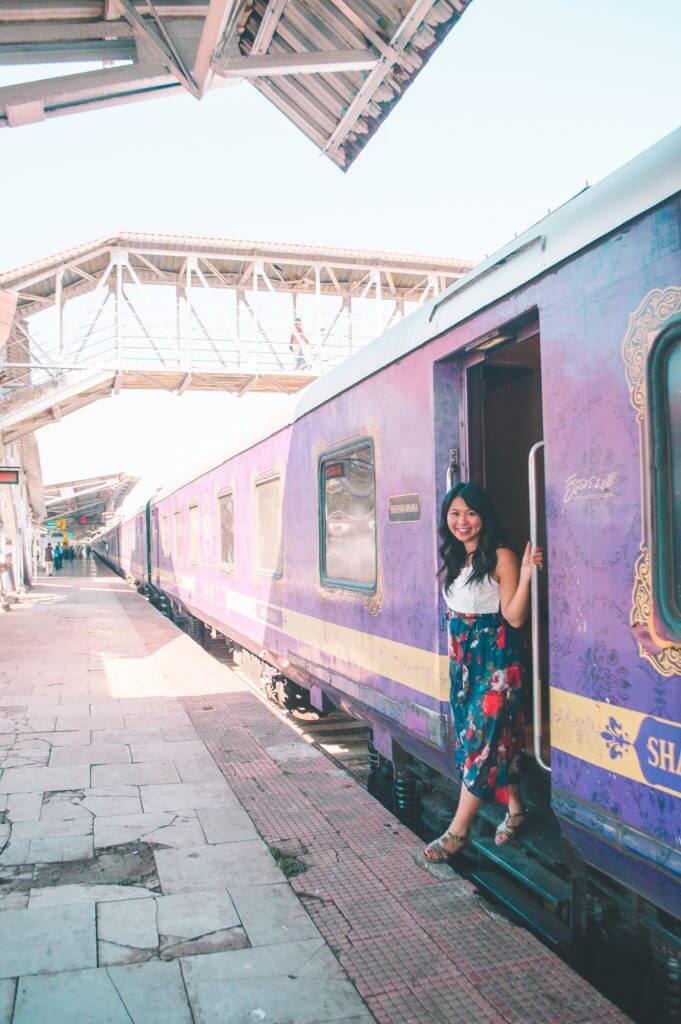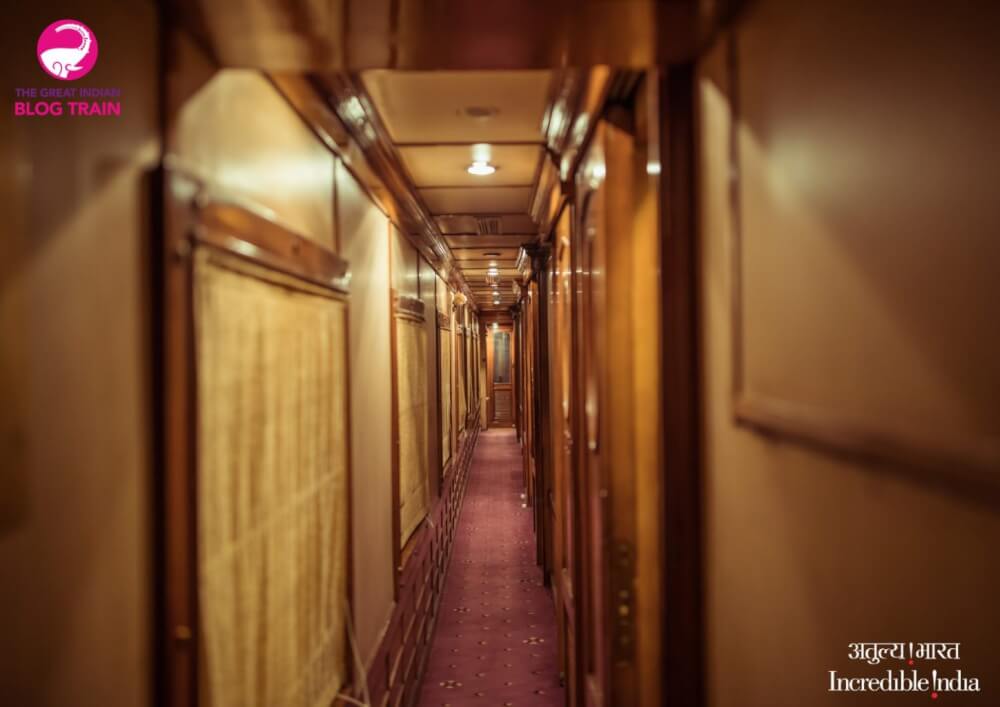 From Bangalore to Goa by Train – A Packed Itinerary
The Golden Chariot has two different possible itineraries, both whisking you through highlights in the South of India. I did the Pride of South itinerary, which brought me to the provinces of Karnataka and Goa.
Here's what it's like: every day, you wake up in a new destination, a packed itinerary prepared in advance for you. One day, you might be scouring temple ruins like Indiana Jones, the next, touring a lush coffee plantation set at a breezy luxury resort. It's as exhausting as it is exciting. Stepping off the train is an instant recipe for a non-stop whirlwind day, but just as certain is the comforting welcome back on board, pioneered by your butler serving up a cool welcome drink and refreshing towel.
Our week-long journey took us from bustling Bangalore…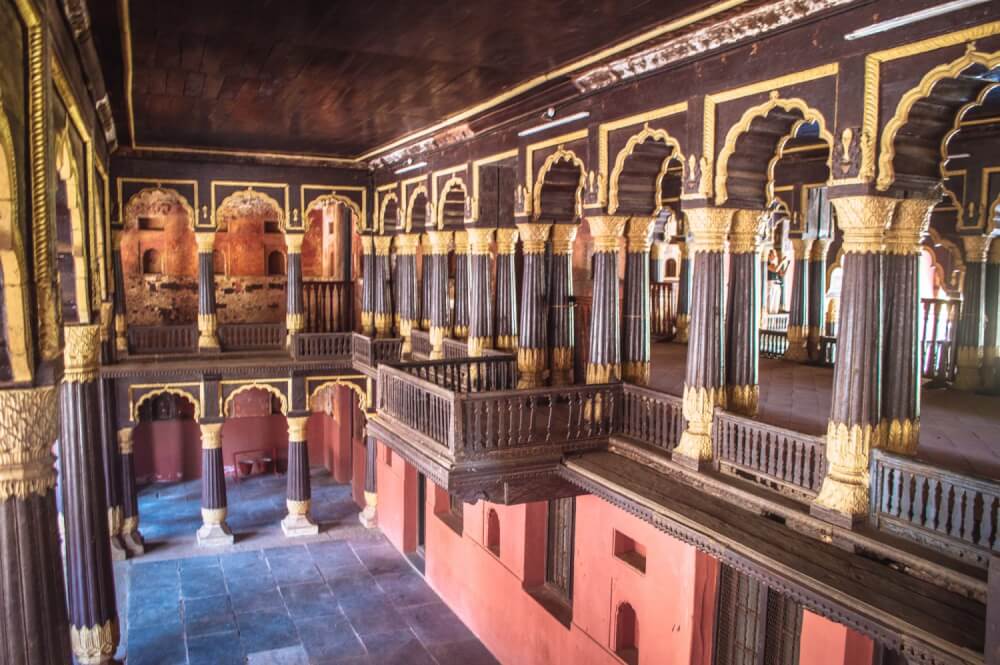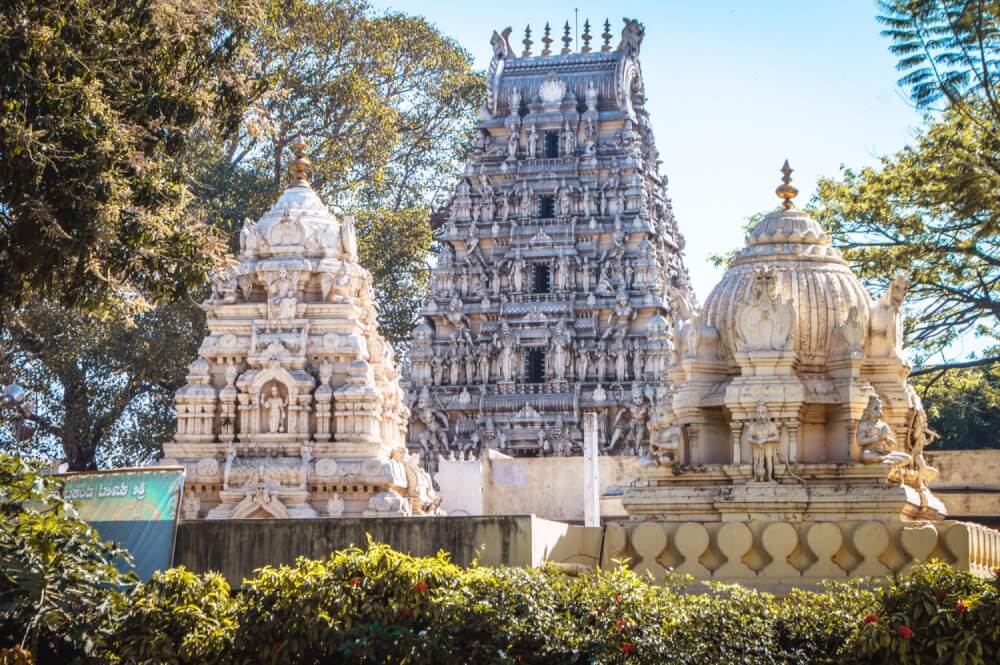 … to the grand palaces of Mysore.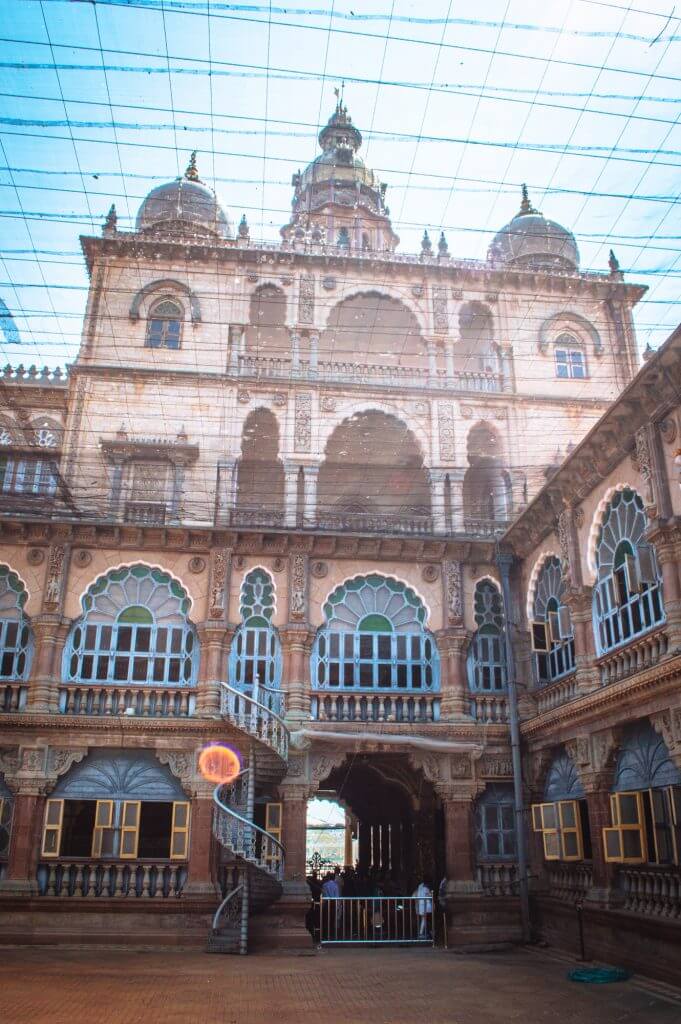 Straight through the Indian jungle (in search of tigers).
To spectacular temples…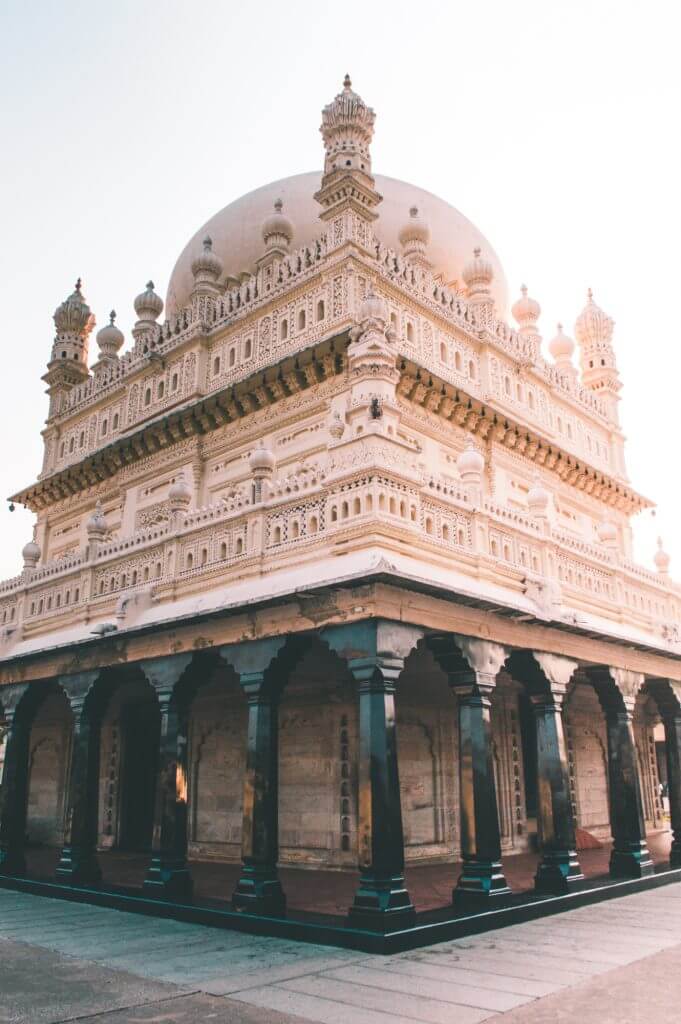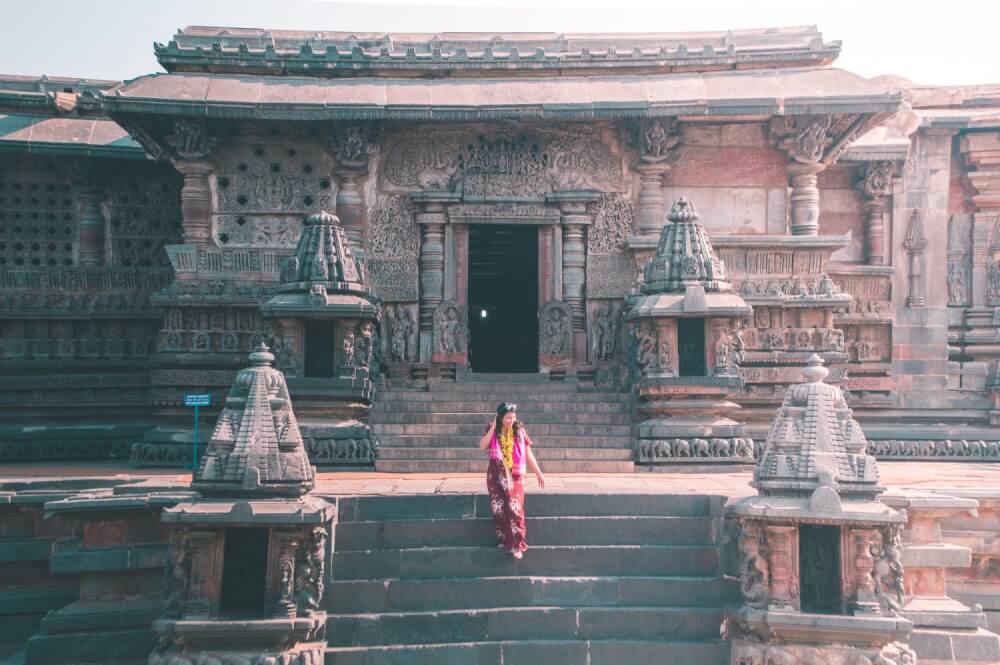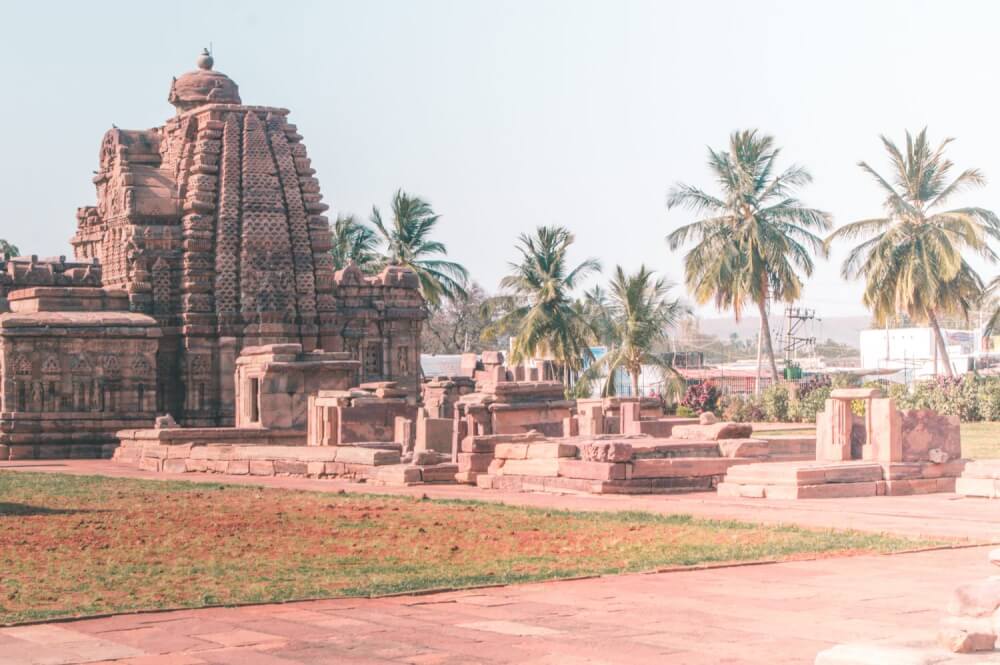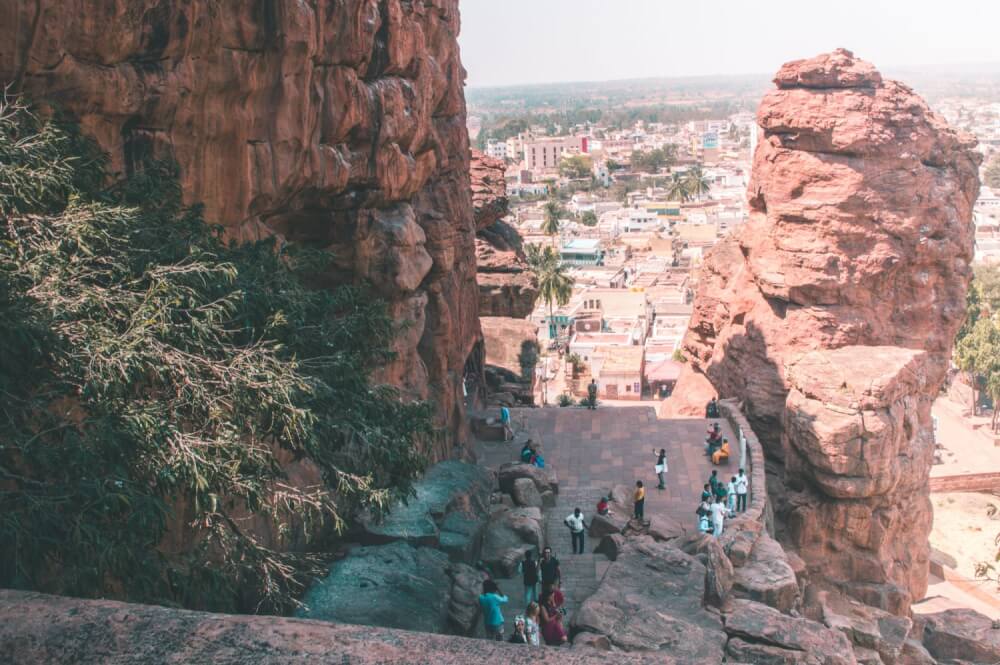 Through the coffee haven of Chikmagalur…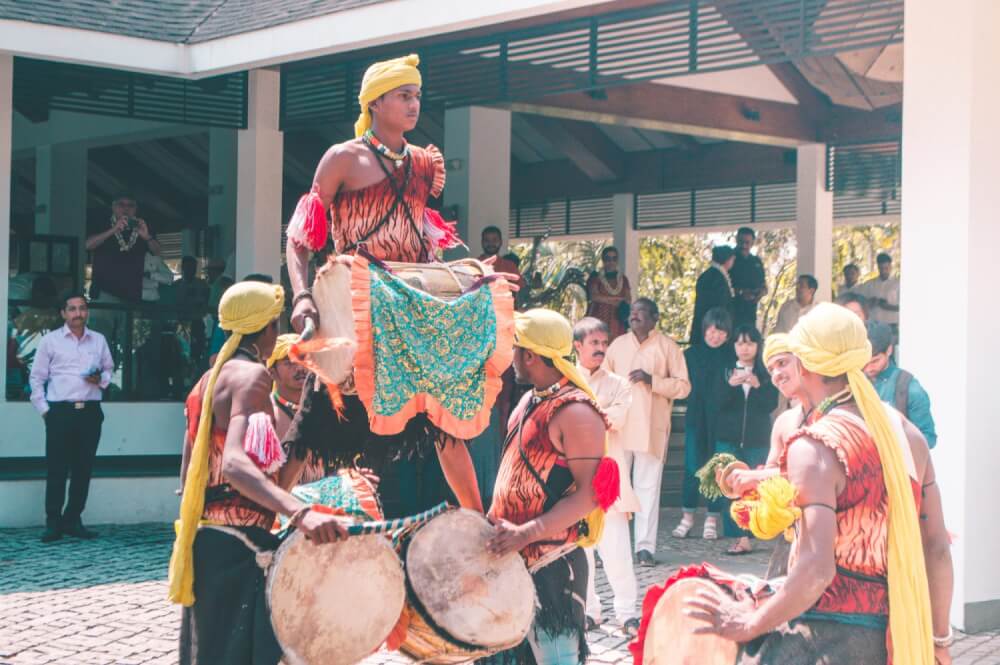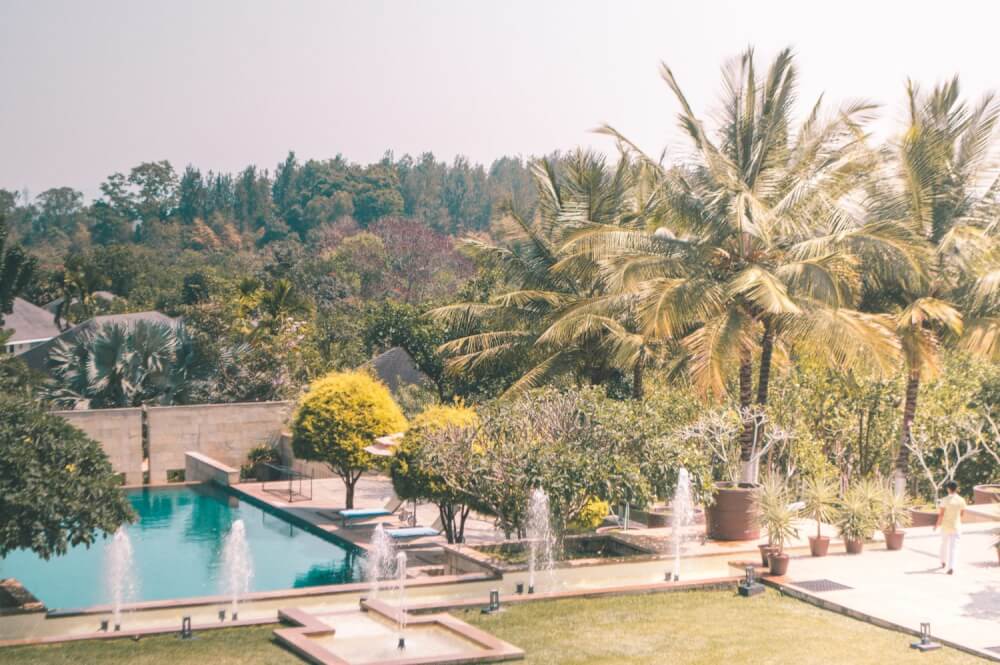 The mindblowing ruins of Hampi…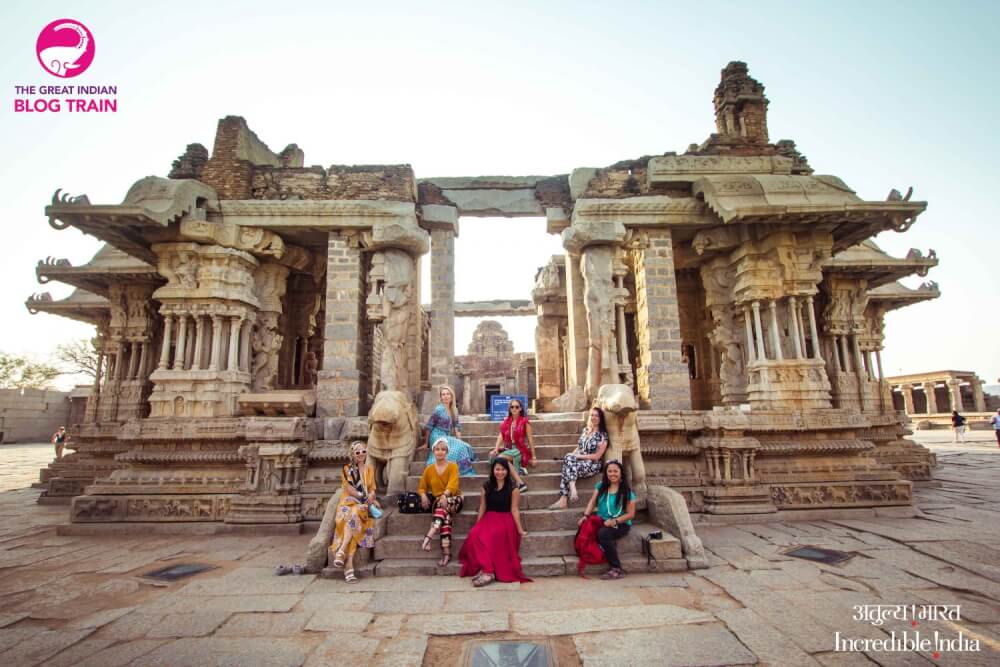 And of course, the sun-drenched beaches of Goa…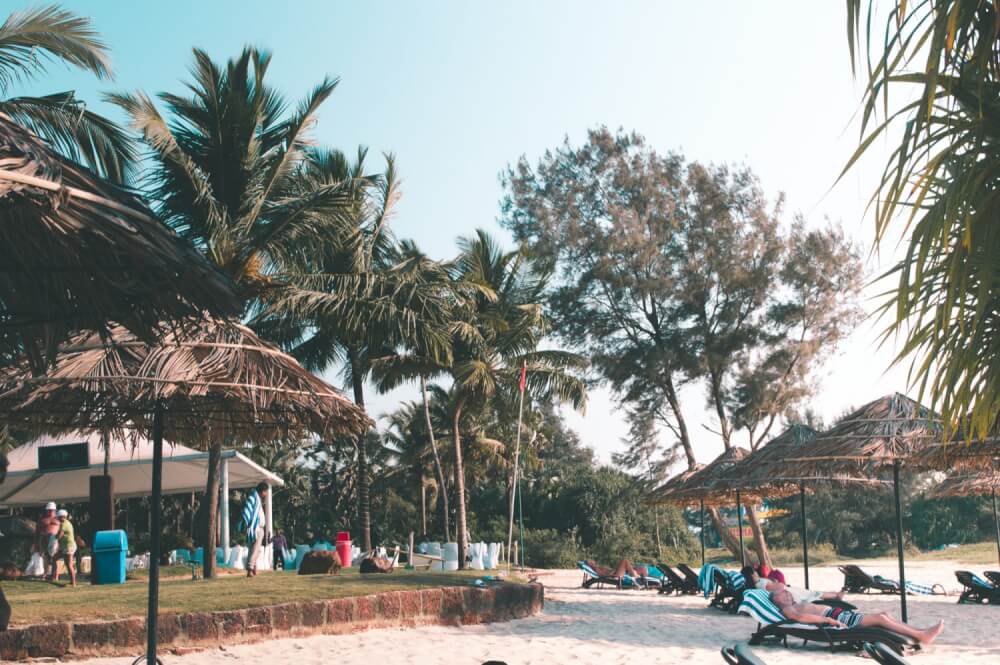 An endless marathon of food
And as arduous as it is to hop from sight to sight, senses overwhelmed and dazzled by the scenic slew of temples and palaces from that day's itinerary, there is a task still more strenuous – finding precious stomach space for the food so liberally paraded in front of you.
Dining on board the Golden Chariot can perhaps be considered a marathon in itself. Every meal on board is lovingly created by a team who provides a surprising variety of options catering to both Indian and Western palettes. Whether you go for the Vegetarian or Non-Vegetarian option, you WILL be well-fed… with a keen chef who comes through the restaurant, prodding you to make a liiiittle more room for one of his proud creations (or often, all of them). My personal motto was of course "chef knows best", which might explain why I went to bed with a 3 month food baby every night.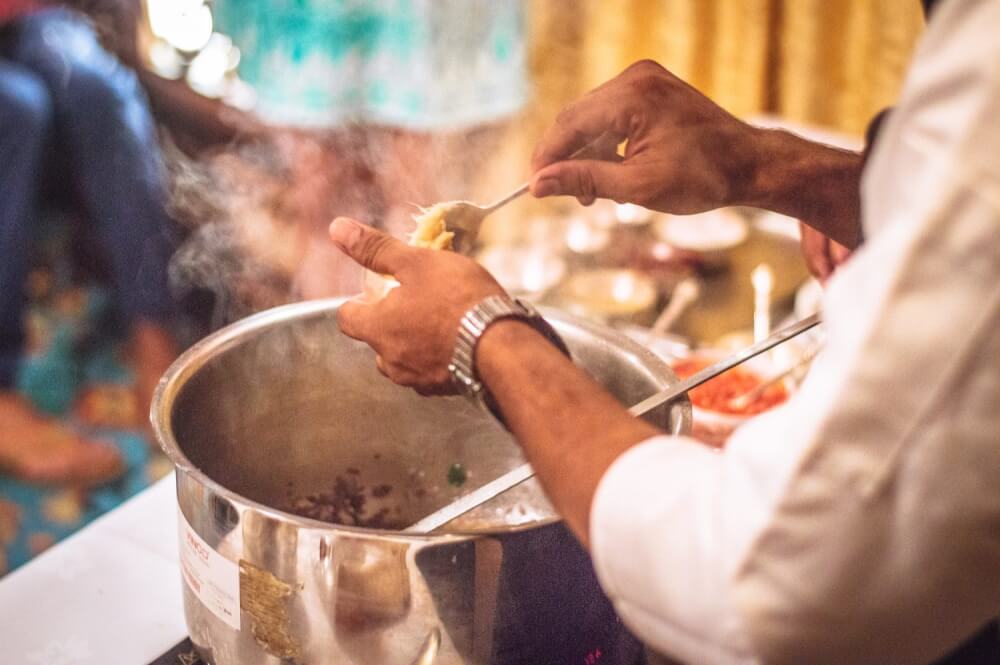 Transportation as an experience in itself
If it wasn't already obvious from my prior ramblings, this Bangalore to Goa train ride is far more than a way to get from Point A to Point B. Besides the obvious perks of seeing India by train (like the breezy views), moments on board are thoroughly packed with activity too. Henna one night, a bumpin' disco the next. This whirlwind of a trip will leave you with many things: a full SD card and plumper waistline among others, but one thing's for sure: boredom is not in the cards.
An unforgettable journey
And so, I guarantee you that this ride on board the Golden Chariot provides the most glamorous of trains from Bangalore to Goa. Altogether, something that is truly once in a lifetime…
Thanks again to Incredible India and the team behind the #IndiaBlogTrain project for inviting me on this trip!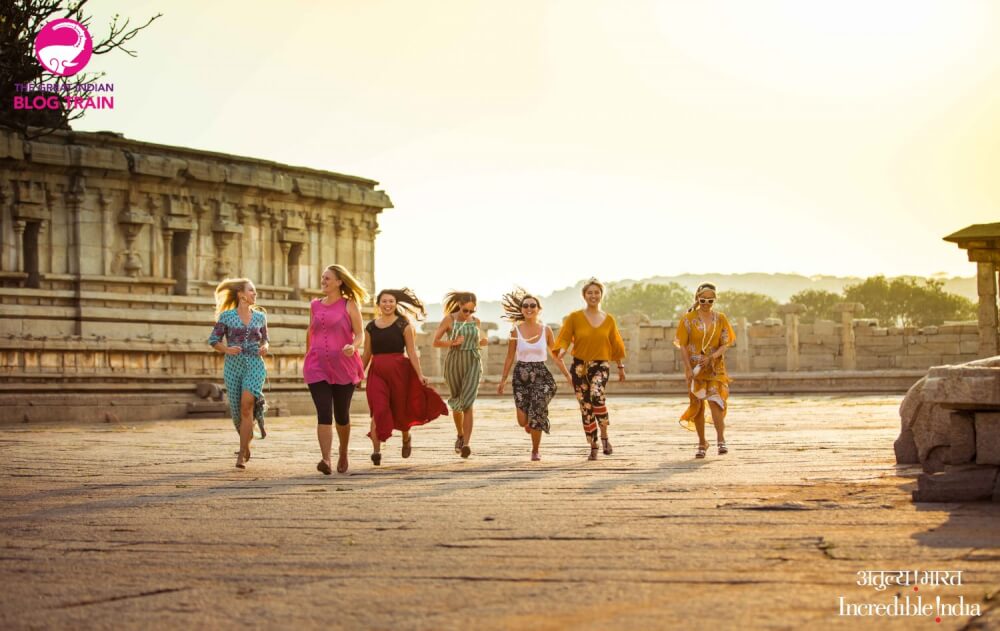 Want to travel smarter and more often?
Join over 80,000 followers who love what I have to say! Enter your email here & you'll gain instant access to my special VIP zone, featuring freebies like checklists and printables... plus exclusive content, tips and updates!
---
Watch my most popular YouTube video this week:
---