I'm a cheesy person, I really am.
BUT, sometimes, I'll do things that even I find tremendously cringeworthy.
Spending Valentine's Day in Venice was definitely one of those things.
A few weeks ago, a boy and I planned an accidental romantic getaway to Italy… (backstory here), and yes, if you're still reading this, it was a genuine accident.
And, to clarify, we did not murder each other.
On the contrary, we decided to embrace the cheesiness of our circumstances, and inadvertently became an official couple in the process. I mean… Valentine's weekend in Italy. We were kinda asking for it, weren't we?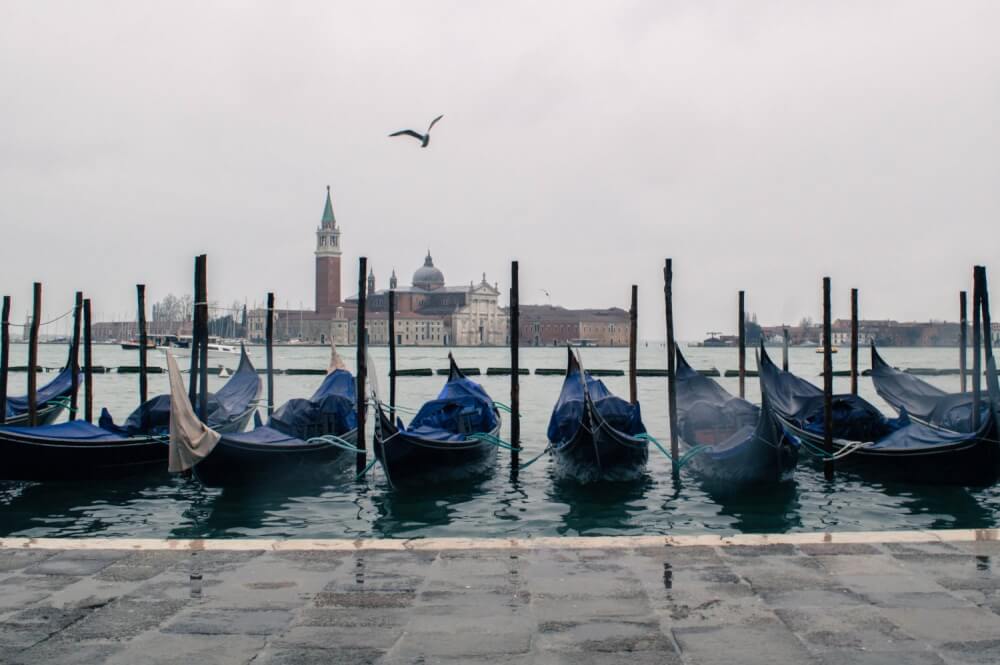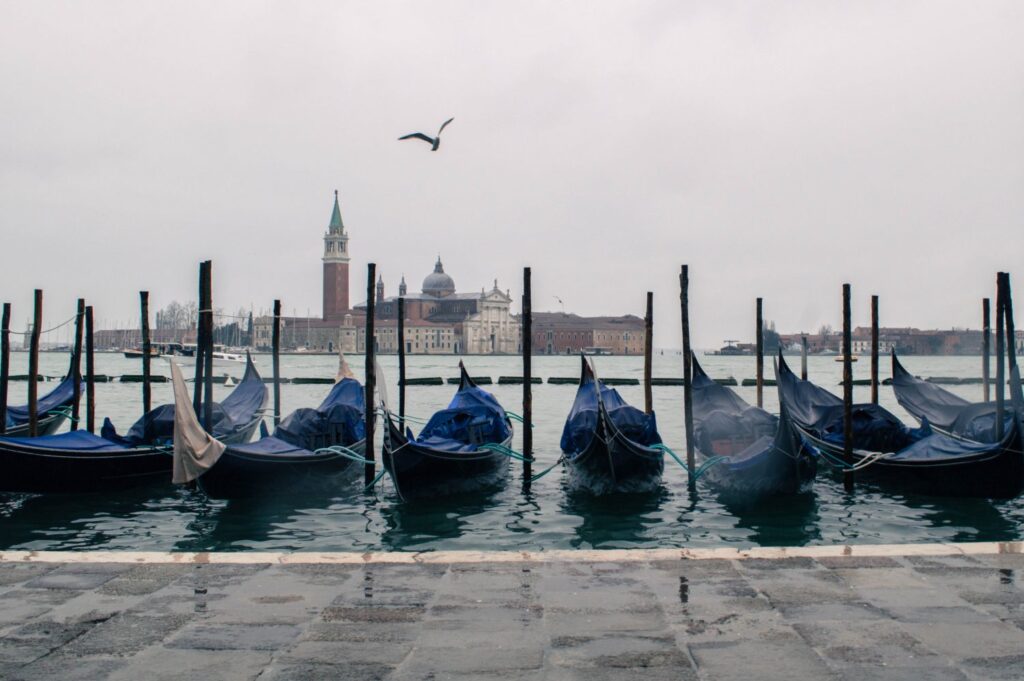 A visit to Venice is quite possibly one of the world's most romantic holidays… I mean, come on. There's the beautiful canals, the picturesque houses, and enough gelato to feed ten armies. Apart from the kitschy souvenir stalls, this city feels like a step back in time, and yes, it is extremely, heartachingly romantic.
But enough about Venice. You've probably read a million stories about it already.
You're here for the stories of a psycho girl who dragged a guy to Venice on Valentine's Day. 
So how did that play out exactly?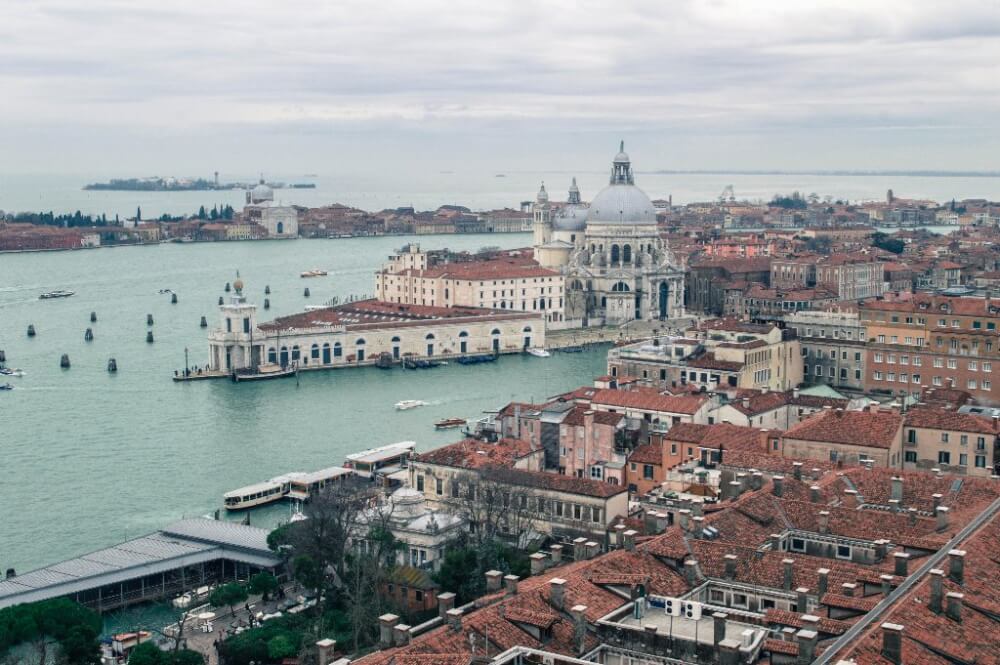 After two days of non-stop red and hearts in Verona, we boarded a train to Venice, only a short hour away.
As far as romance goes, it seemed we had the odds stacked against us.
We arrived to an absolute downpour of rain, with a long drizzly walk from the train station to our canalside AirBNB. Surrounded by poncho-clad tourists and jabby selfie sticks, this was hardly the romantic vision that taunted us from the city's many postcards…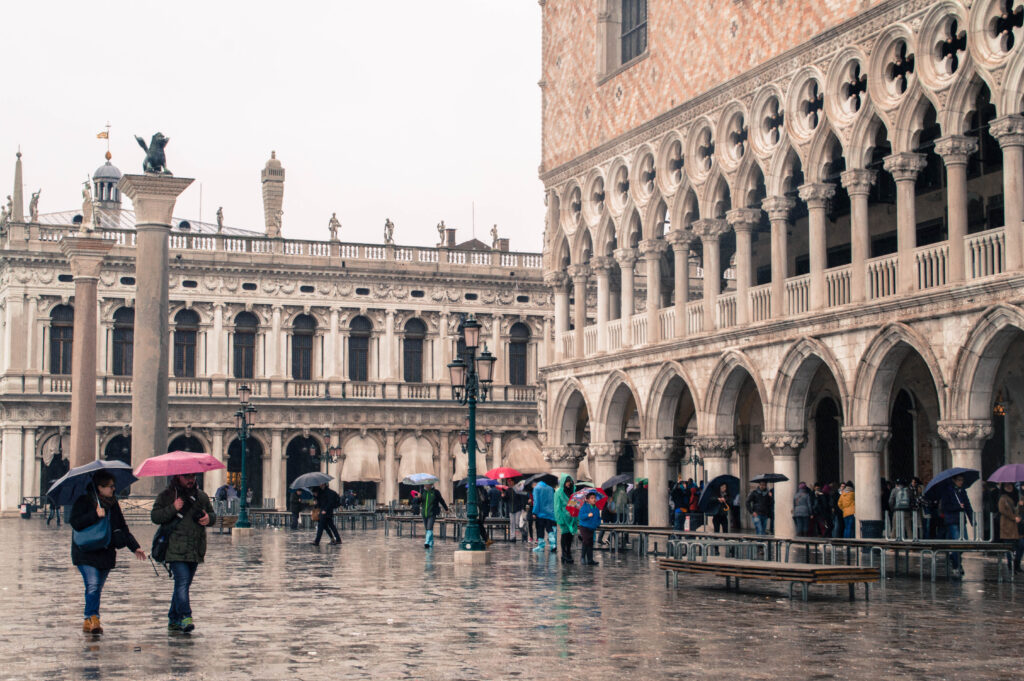 But, you know how we dealt with it?
Alcohol. No, just kidding – optimism… and creativity! As it turns out, there's no shortage of romantic things to do in Venice, even when it's pouring rain.
Sure, you can't laze out in sunny piazzas, but you can still explore the countless hidden backstreets that make this city so mysterious and wonderful. Along the way, you can still discover the hidden gems that give Venice its inexplicable magic, places like the Libreria Acqua Alta (one of the prettiest bookshops in the world) and the many mask shops that fill the Venetian streets.
And sure, with the rain, at times the gondolas don't run, but you know what's perfect rain or shine? The delicious comfort of a perfect, Italian meal.
So I guess what I'm saying is: Venice can be amazing with or without rain… you just need to find what makes it special for you.
And so we spent our time experiencing Venice differently… Instead of trudging around the main tourist sites, we ducked into cute cafes and shops whenever we could, enjoying the simple joy of perfect cappuccinos and crazy masks we could never pull off. We took a day trip to Burano, rode up to St Mark's Campanile and ate until we were human blobs. Genuinely, the city seemed void of V-Day gimmicks, a welcome relief from the heart explosion seen in Verona… Although I did have to run from a rose salesman (or ten).
And as for Valentine's Day dinner? A cozy table for two, in a tiny restaurant where we were the only customers the entire evening. That's the funny thing about Venice – no matter how crowded and touristic it gets, there's always little pieces of this city that you can call your own.
And despite the torrential downpours, the rain-soaked crowds and the many many silly encounters with rose salesmen, I had the best time exploring Venice, the most cliched city in the world to spend Valentine's Day.
… all because of a boy that I invited to Italy by accident.
A boy that, at the end of the weekend, formally asked me to be his girlfriend.
Which I now am.
So you know, sometimes life throws you a curveball, annnndd you get a boyfriend out of a Flixbus seat sale.
Seriously guys, never underestimate how random life can be.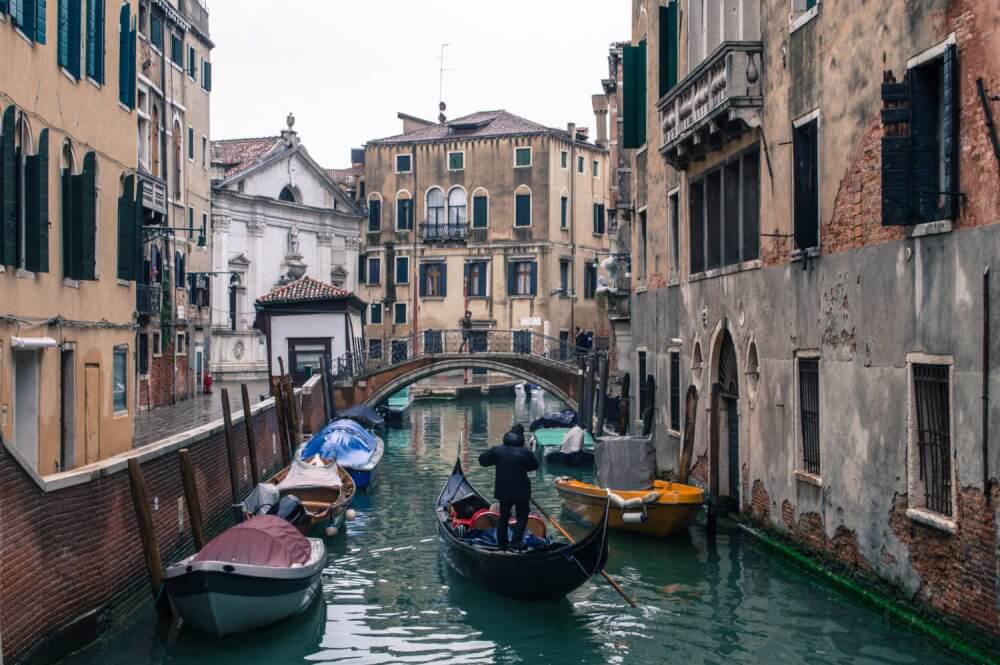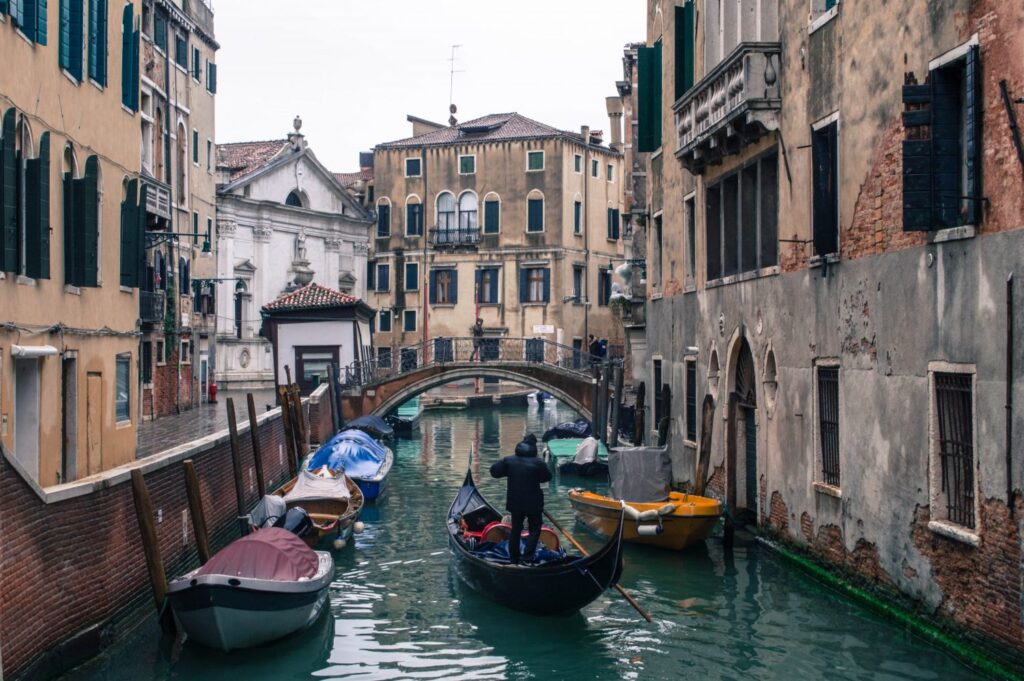 So, tell me – what's your most random romantic encounter? Spill the beans in the comments!