"So, how did you meet your boyfriend?"
For me, that's always a fun question to answer. I could tell you that I met my boyfriend halfway across the world while dressed as a teddy bear (which is true), or that our first date involved building an IKEA table (which is also true). I could detail the very random circumstances that led to our meeting, and the string of punny conversations that promptly followed… but the reality is: I probably would not have a boyfriend if it weren't for one thing: Flixbus.
Yes, the budget bus company.
I guess, in the random tangled mess that is my life, this odd choice of Cupid makes sense. Here's how a simple bus trip landed me a new leading man.
Let me start by saying the obvious: dating in the 21st century is a very interesting thing, full of secretive codes, unspoken rules and bucket loads of uncertainty. I've never been good at these kinds of games, especially since my first relationship started at the bright-eyed age of 15 and lasted… well, until last September.
Call me rusty, call me out of touch, but one thing I pride myself on is that I'm not a complete and total maniac.
… Well at least I thought so… until I booked a VALENTINE'S DAY getaway to ITALY with a GUY WHO WASN'T MY BOYFRIEND.
Yes guys… raise those red flags.
To be fair, I'm a spontaneous exchange student. When you're doing study abroad, weekends away are pretty much on par with grocery shopping in terms of frequency. So naturally, one day, while chatting with a new boy in my life, the conversation switched to a cheap sale that Flixbus was having. 10 euro tickets for almost all their routes. It was a tempting offer indeed.
With a midnight cutoff pending, we proceeded to plan a trip at lightning speed.
"Where do you want to go?" Uhhh Verona. "Let's do the weekend of the 12th?" Okay.
30 seconds later, we were booked. Sure, a weekend away seemed a bit committal for two 20-something 'seeing each others', but we got along really well, so what could go wrong?
Well…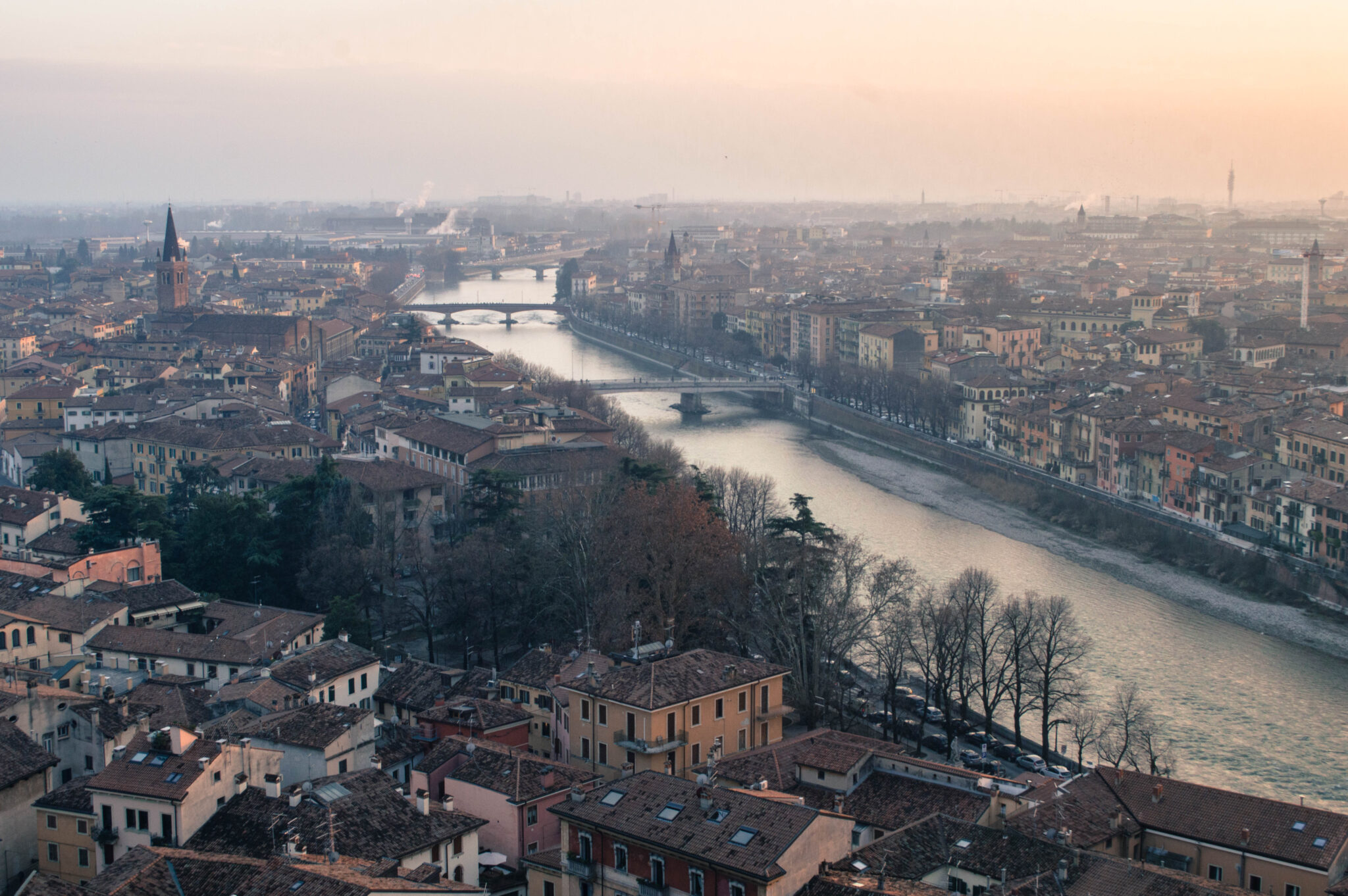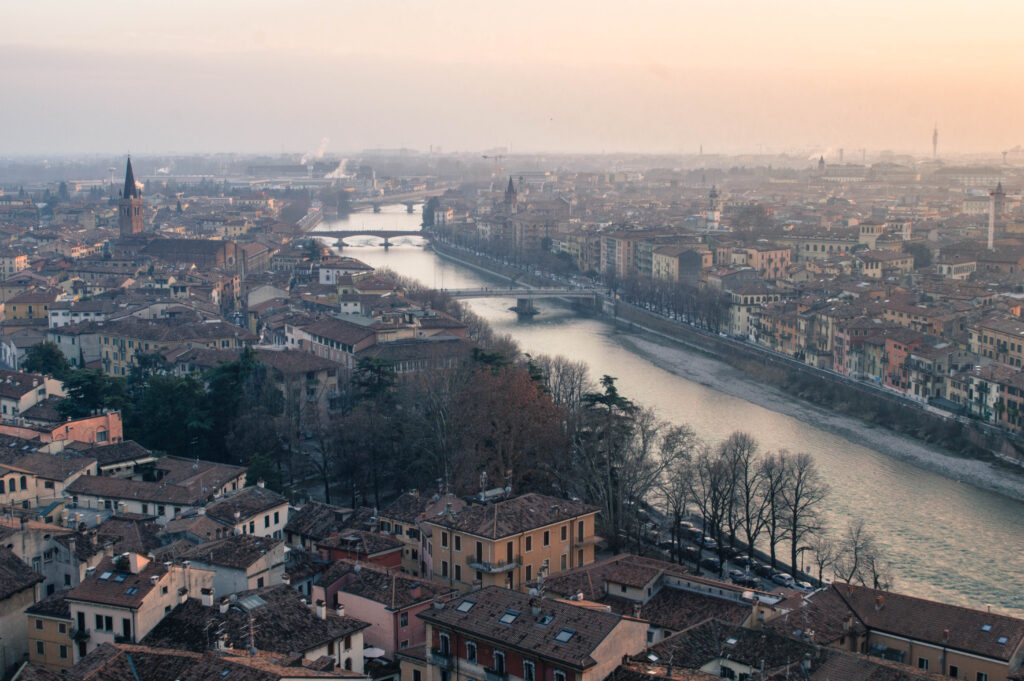 Turns out that was Valentine's Weekend.
Valentine's weekend in Verona, to be precise… one of the most romantic destinations in Europe.
There would be red wine, beautiful art, cheesy candles, and many guitar serenades from men named Pablo.
The result of our epiphany was not panic or cancellations… on the contrary, after bouts of nervous laughter and jokes, a mutual decision was made to embrace clichés and make this the cheesiest weekend we possibly could. So, with this mindset, I packed a suitcase decked in red and black, channelled my inner rom com heroine and embarked on a 'romantic getaway' for the ages.
We arrived on Friday afternoon and soon learned the hard way that storms do not press pause for anybody, not even two dummies on a 'special romantic getaway'.
We arrived at our bed and breakfast in the state of two drowned cats. Our chatty host Vittorio (a burly Italian man with a perfect beard) welcomed us in, at which point I could have passed out. In an unexpected turn of events, our room was gorgeous. I mean, for a last-minute booking on Hostelworld, I definitely did not expect this:
Gold-framed mirrors, dreamily draped curtains, and wall motifs of books and clocks… There was even a tray of snacks, aperitifs and wine to welcome us. By the end of our first interaction, it's safe to say we were both head over heels for Vittorio, who sang Rihanna at the top of his lungs when he thought we couldn't hear him (another true story).
After collectively fangirling over our room, we hit the city, armed with a map scribbled with recommendations from our bearded Italian angel. Hence began Operation Romantic Getaway.
It wasn't until we arrived in the city centre that we realized just how Valentinesy this trip was going to be. Strolling through Verona was like getting punched in the face with red, hearts and chocolate. The city was brimming with festivities for the annual 'Verona in Love' celebration, which meant heart lanterns, an endless parade of couples and chocolate-dipped everything.
While we weren't quite Romeo and Juliet, we did spend our first day #coupling pretty hard, wandering around Verona's gorgeous little streets, exploring picturesque piazzas and cozying into cafes for gelato and drinks. The rain only got fiercer as the day went on. By dinner time, we were a shivering mess of wet boots and numb fingers… which prompted us to seek refuge in the closest restaurant on Vittorio's recommendations list.
We ended up in Ristorante Maffei, one of Verona's top-rated restaurants – a place where fancy waiters wore white and we walked in (literally) on a red carpet. The verdict? We left very full, and very bankrupt.
The next day was a maniacal whirlwind of sightseeing. With Verona being a small city, we were able to cover an impressive amount of ground. In the span of 10 hours, we explored grand churches like San Zeno and Sant'Anastasia, scaled the Torre di Lamberti for incredible panoramic views, got our culture on at the Achille Forti Gallery of Modern Art, soaked in the grandeur of the Verona Arena and walked through the Teatro Romano. Of course, we capped things off with a mandatory stop at Juliet's House, where we did NOT rub her statue's boobs for good luck, in case you were wondering…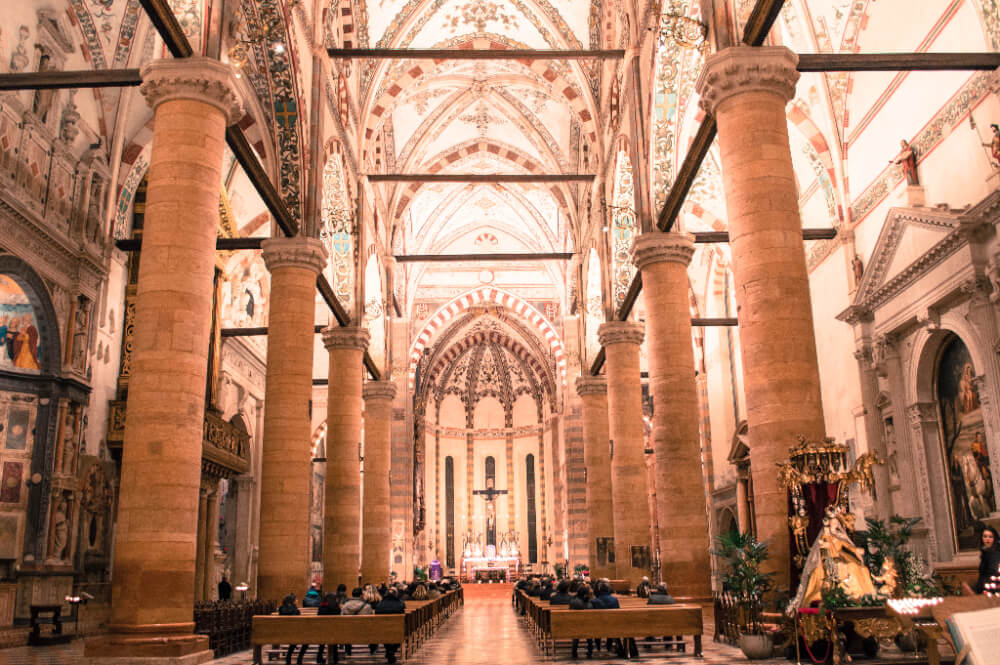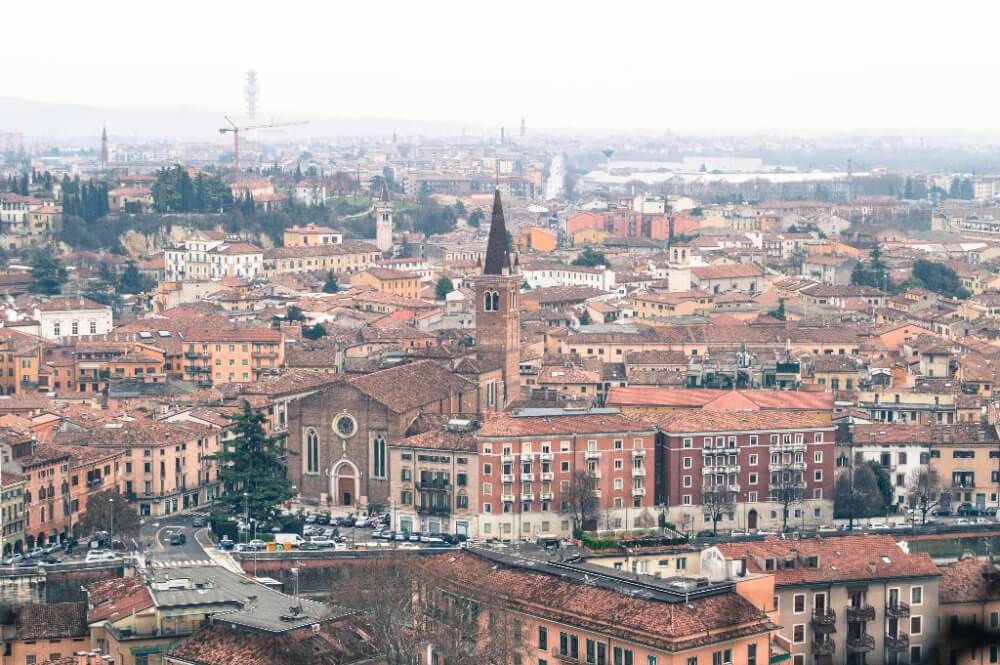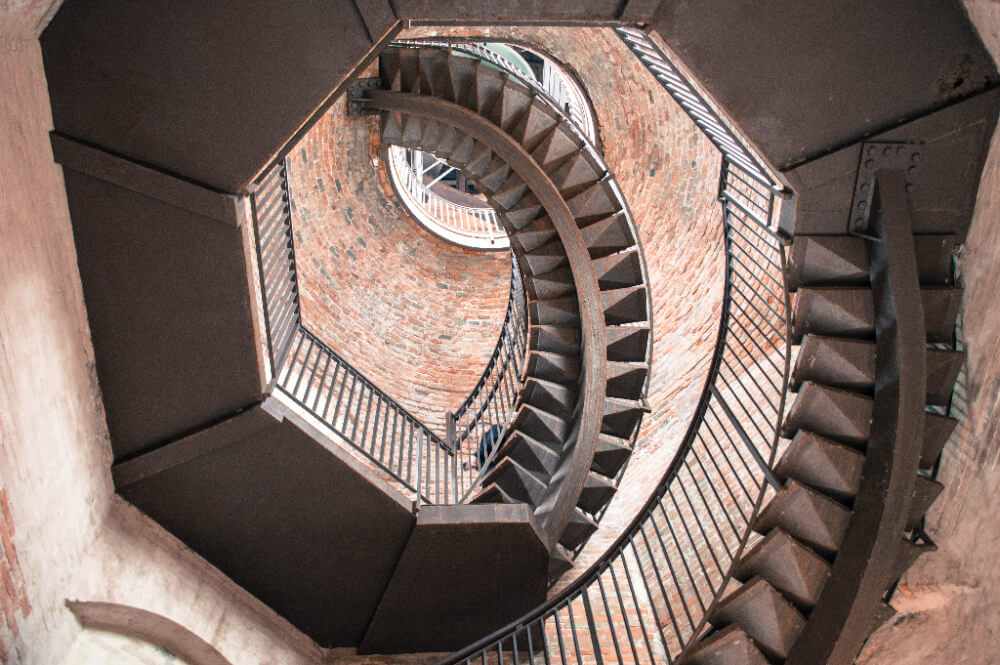 … But you know what? We didn't need Juliet's boobs. (Now, that's a sentence I never thought I'd say). Instead, it seemed the magic of Verona was enough. Throughout the two days of extreme coupling, we had indulged in all the cliches: running through the streets while holding hands, watching the sunset with a bottle of red, eating at fancy restaurants that we couldn't afford. Despite this story having all the trappings of a classic rom com, it wasn't… this was my actual life.
A life that did, against all odds, get more cliched… because the weekend wasn't over.
We were going to spend Valentine's Day in Venice.
And it was there that he popped the question.
… to be his girlfriend though. Obviously. Click here for part two of this Valentine's saga…