My favourite travel resources
Let's face it: travel can be really confusing.
… The best thing in the world, but yes – totally mindbogglingly, ram into a wall confusing.
Between scoping out the cheapest flight deals or knowing what to pack, it's enough to make a girl panic… but don't worry, I'm here with a list of my top travel resources to help make your dream trip a reality! Below are some tried and tested favourites that have made my travels infinitely easier, and I'm confident they'll do the same for you.
PS: This post does contain affiliate links that I earn a small commission for, but they come at no extra cost to you! Any purchases you make through my links help keep the site running (and feed me the guacamole I need to live). Thanks in advance for your support!
FINDING FLIGHTS & TRANSPORTATION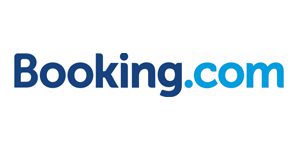 I love Booking.com for their ease of use and simple sorting system. They often have deals and feature a wide variety of properties from super luxury hotels to rental apartments and hostels.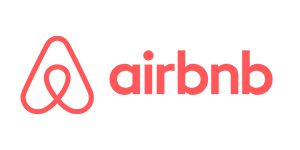 Airbnb has completely changed the way I travel. In sum, it's a service that allows you to rent space in locals' homes (whether a room or the entire place) at ridiculously affordable prices. You can often stay in a nice apartment for the price of a hostel, which is absolutely mindblowing, plus there's much nicer options too for those with a higher budget.
Keen to try it out? Click here to get a free $50 Airbnb voucher for your first booking!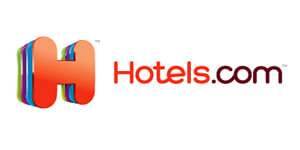 If you often stay in hotels, Hotels.com is a great booking site to use because they reward you for your loyalty. Basically, for every ten nights you book with them, you get a a night free AND they have lots of promos and secret price deals all the time. Combining these special offers can get you insane deals like £17 per person in a Central London hotel like I recently did (when splitting the costs with a friend).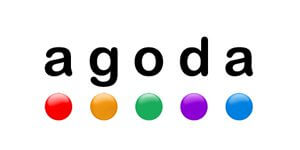 Full disclosure: I've never used Agoda because my travels in Asia have been very limited, but I've heard from many people that they're the best booking site for accommodations in that part of the globe! They have over a million properties to choose from and frequent deals as well.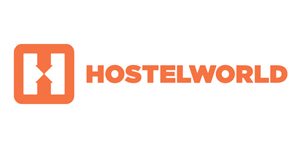 If you're planning on staying in hostels, I highly recommend using Hostelworld to find the perfect one! I love that their review/sorting system makes it easy to weed out the bad eggs, which is especially handy when you're new to the hostel life.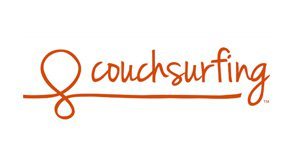 While I've never done Couchsurfing myself, I have to add it to the list because if budget and meeting locals is your priority, with Couchsurfing you get the best of both. Long story short, it's a network for travellers who host each other and provide fellow vagabonds a place to crash (+ their amazing company of course!) I've met loads of couchsurfers and it's very community-oriented, so don't just join for free accommodations (they can see through that quite easily). Instead, engage, get to know people and do your part in hosting when you're home.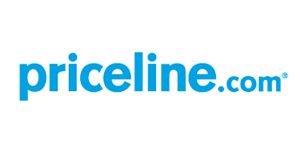 Priceline is an amazing resource if you're on a budget because it allows you to bid on hotels (which = savings!). If bidding isn't your thing, they also have a lot of Express Deals which are amazing for last-minute bookings. You won't know the hotel before you book, but they'll tell you how many stars it has and its neighborhood. This saved my butt when I was stranded at Seatac Airport on Christmas Eve!
My go-to in Europe is Omio, but if you're looking to search up the fastest/cheapest/most convenient ways to get from Point A to Point B for other places in the world, then Rome2Rio is a good choice. Their search engine covers planes, trains, buses, ferries and driving, but sometimes their fares aren't necessarily the cheapest, so definitely just use it as a starting point for further digging.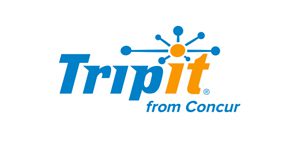 Especially with longer trips, you'll likely have a ridiculous amount of bookings, flights, confirmations, etc. to keep track of. TripIt is a handy app that allows you to keep all your itineraries in one place, which is super helpful for organization. It also allows you to share your travel plans and sync them to your calendar.
If you plan on ever travelling by train, then bookmark this website right now because it is ahh-mazing. It features a comprehensive database of information about train travel all over the world (I used it all throughout my travels in Europe and it was a lifesaver!) It tells you how to travel from Point A to Point B via train and contains all the info you need, including routes, prices, timetables and more.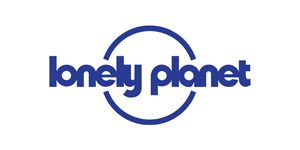 I'm not usually a guidebook person, but I do really enjoy reading Lonely Planet guides. Not only is the writing super sharp/entertaining, their advice also tends to be thorough and helpful. So, if you prefer the convenience of having all your info in one place, these guides are a really valuable purchase.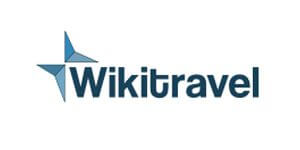 I know you're probably thinking "really? Wikipedia?". Sure, it may seem like an unlikely source for good travel info, but I love WikiTravel for its simple layout and organization. It's a great way to do initial research for a destination and get a feel for the place, its main sights, neighbourhoods, etc. before planning further. Of course, don't just rely on WikiTravel, but it's a good starting point.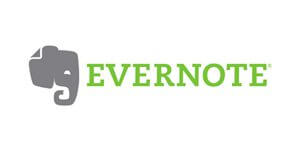 I've been using Evernote to stay organized this year and it has been a total gamechanger! It's a free tool that you can use to create notebooks and notes for different topics. Within these notes, you can save snippets from websites, keep track of important documents, etc. so all your research is consolidated in one place. Best of all, you can sync it across different devices too,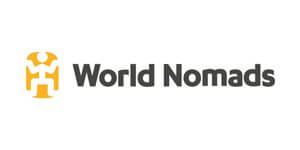 Hands down the easiest and most convenient travel insurance out there. I've always been perplexed by how insurance works so I love their simple search engine (where you just enter your destinations/travel dates) and then voila, you get a quote and can book right then and there. They provide extensive coverage around the world and customer service is top notch if you have any questions!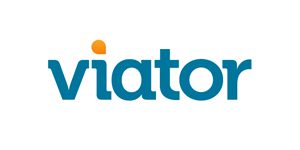 My go-to for booking tours and activities. Through their site, it is SO convenient to search up what you're looking for, and the prices tend to be reasonable as well. Be sure to read reviews before you book though, because Viator works with a variety of tour providers so quality isn't always consistent across the board.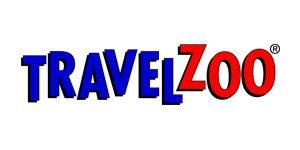 Travelzoo aggregates different deals for flights, hotels, entertainment, nightlife, activities and more. They tend to have deals that aren't offered on Groupon or Living Social and they also have an awesome Top 20 newsletter that you can sign up for, which sends you the best deals they have for the week. I love reading them even when I'm not booking anything. I guess the travel obsession is real?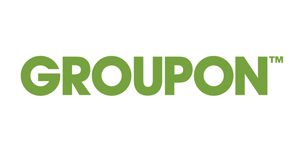 Groupon is a deal/coupon website where you can score some amazing prices on not just travel (e.g. hotels and vacay packages) but also on experiences, show tickets, products and way more. It's a great way to do fun activities (like jetskiing) for cheap! Be wary of the fine print though – there's almost always special conditions/exceptions.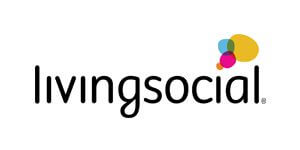 Just like Groupon, Living Social is a deals website that has tons of discounts on restaurants, bars, travel, and more. I feel like their travel section usually has better deals than Groupon, but of course this varies day to day. I would check both just to see what's out there.
MY TRAVEL GEAR ESSENTIALS
Samsonite Spinner Hardcase Luggage Set
I LOVE my Samsonite luggage set because of how indestructible it feels. Mine's a bit different than the one pictured, but is also a charcoal "spinner", which means it rolls and glides really well in all directions. This is ideal since I'm usually running around like a maniacal chicken at airports. The price is a bit steep, but for something you'll use over and over, it's good to invest in something of higher quality for sure.
Packing Cubes
I can't remember what packing was like before I bought packing cubes, but I bet it was the absolute worst. Not only do these cubes help you stay organized when you travel, they also compress everything neatly so that you save space. I usually organize mine by tops, bottoms, underwear, etc. so I always know where everything is. After testing lots of brands,
these
are by far my favourite.
You can click here to read my full review of five top brands here.
Clear bag for carry-on liquids
I used ziplock bags for the longest time to hold all my carry-on liquids, but the problem is they're not very durable. After I had one of my bags rip while going through security, I decided to get a sturdy plastic zip bag instead and it has made such a big difference! Now I don't need to worry about my liquids when I fly carry-on.
Buying mini-versions of your favourite shampoo can get expensive after a few trips, so I LOVE having refillable bottles that I can just fill with whatever I want. It's super handy and you can use it for things that don't often come in mini-form (e.g. your favourite face wash or laundry detergent).
My favourite travel item in the whole wide world. It folds up super small, is amazingly absorbent, dries quickly and is perfect for the beach, hostels and pretty much anywhere you need to go. Best investment I ever made!
Okay this is gross, but I used to carry around my normal bristle toothbrush around in a ziplock bag… but then one day, after it started getting a gross "wet clothes" smell (don't ask), I decided it was time to get a foldable tooth brush. An awesome decision and my toothbrush has been clean and not yucky ever since!
I'm a bit of a scatterbrain, so sometimes I'll fail to realize which adapters I need for which destination. This universal adapter has saved my life! It has space for three prongs (which not all do!) which allows me to charge my laptop, and it's basically a "buy and leave in bag" item that will work in any destination.
My favourite travel bag! Not only is it super pretty, it also doubles as a camera bag with SD card holders and there's a special zipper in the back for your valuables, which is perfect for paranoid folks like me.
You never know when you need a lock, whether it's to secure your zippers at a pickpockety train station, lock up your valuables at a hostel or romantically leave on a bridge in Paris (heh). This is why I recommend having at least two with you when you're on the road. They're lightweight and easy to just leave in your bag for emergencies, so just get a 3 pack (link here) and call it a day 🙂
MY TRAVEL PHOTOGRAPHY GEAR
This camera is a beginner-level DSLR but you can do so much with it. It's the first DSLR I've ever owned, is small enough that it's not difficult to bring while travelling and takes super sharp/vibrant photos. I would definitely recommend it to anyone looking for a newbie-friendly DSLR.
Because I tend to pack light, having a lightweight tripod for timed photos/long exposure shots is key! I love my flexible Gorillapod from JOBY. Mine fits my Nikon, but they have various sizes for different needs. Sure it looks a little funny, but its legs wrap around poles, fences, etc. making it super versatile and useful.
This amazing mirrorless camera is my #1 travel buddy. I upgraded to it a few years ago from the Nikon D3200 and I adore its sleek design feather light weight and beautiful high-quality photos. It's not cheap, but it's a camera that I have brought with me around the world and proves it worth over and over.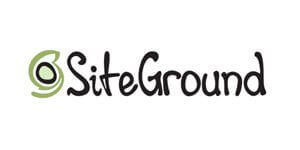 I recently made the switch to Siteground and I have never been happier with a hosting service! They boast a 99.9% uptime and super fast loading speeds, alongside 24/7 support. They also migrate your website over free of charge. I highly recommend them if you're looking for a new host!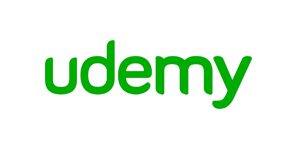 An amazing place to pick up online courses to develop your skills in marketing, design, writing, entrepreneurship and muuuch more. What's amazing is they have frequent sales where their courses (usually 100-200 bucks) go on sale for less than $20!! Super great value, and a wide selection of courses to choose from.
Making Sense of Affiliate Marketing
The first course I ever purchased and by far the biggest gamechanger in my blogging career! Before taking this course, I had no idea how to successfully monetize my blog but within two weeks of finishing it, I ended up earning enough to cover the cost of the course! If you're new to affiliate marketing, buying this course is the best thing you'll do. I promise!
Looking for more travel blogger resources?