Booking.com
---
---
STEP THREE: Find last minute transportation to Munich for Oktoberfest
Alright, let's say you've found a place to stay, now it's time to make sure there's a cheap way to get there. Unsurprisingly, flight and train prices surge around festival dates, especially on weekends. I'd recommend doing some detective work with two of the following options. Keep in mind these tips are more for those of you who are in Europe already, BUT if you're coming from farther afield, you can still give them a try – you never know!
OPTION A: Find cheap deals to Munich itself
My favourite tool for comparing different options for travel is Omio. It's a free search engine that allows you to plug in your current destination and where you hope to go, and then allows you to sort and book the many options for trains, planes and buses. While flights are usually VERY pricey around Oktoberfest time, you might luck out with a cheap bus or train. Click here to search up options to Munich on Omio.
For flights, you can also try to look on Skyscanner if you're flexible with your dates. I recommend doing this: for your departure date, click to the tab on the right that says "Whole Month" and choose September or October. This will show you on a calendar the cheapest flights on any given day during the Oktoberfest period. As I type this (the week before Oktoberfest), I see that there are still flights from London to Munich for instance that are less than 100 euros one way! Click here to check your options on Skyscanner.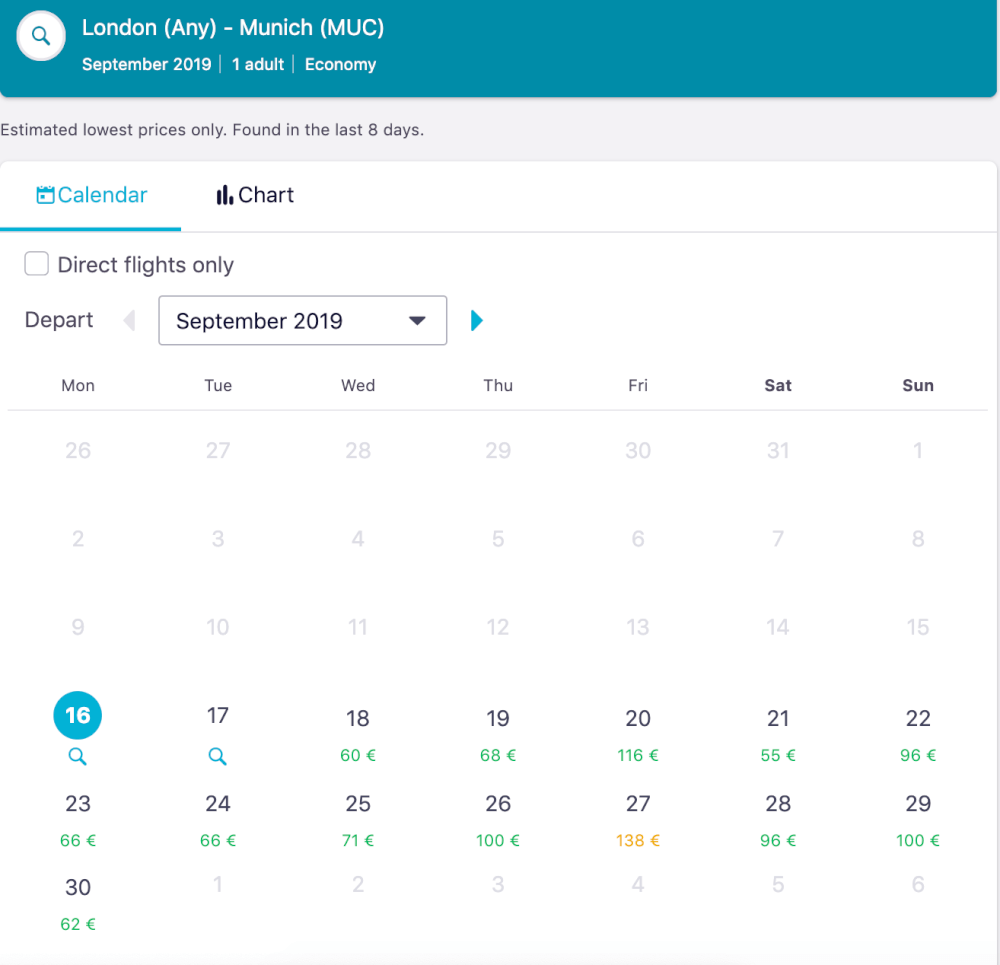 I also recommend looking into flying to OTHER nearby airports besides the main Munich International Airport. There is for instance the Allgäu Memmingen Airport (occasionally known as Munich West Airport) which services many low cost airlines like Ryanair and Wizz Air. Sometimes you can find great deals going to that airport, and while it's actually a 1.5 hour drive away from Munich's city center, they have an easy shuttle bus that takes you straight to Munich Central Station.
You can also try to fly into Nuremberg Airport. Nuremberg and Munich are easily linked by both high speed and regional trains, plus the Nuremberg Airport is super nice and close to the city center. Just remember to account for the additional cost of getting to/from Munich from Nuremberg.
On that note, your second option in finding last minute transportation to Oktoberfest via another city nearby. I'll explain that more below…
---
---
OPTION B: Find cheap deals to a city near Munich and then commuting
So given that flights to Munich itself are in high-demand around Oktoberfest, one of the ways you can combat these high prices is by flying into another city close by and then completing that last leg of the journey by bus or train.
To see if this makes sense, here's what I would do:
Go on Skyscanner and enter your departure airport, then set the destination as "Germany". Look to see if there are any good deals within the country for you.
Go on Omio and enter the German city you can fly into cheaply as the departure point, then enter Munich as the destination.
By doing this, you might be able to find a cheap DIY way of getting to Munich just in time for Oktoberfest!
If you are fielding additional options, try to see if there are any affordable routes to any cities/towns in Bavaria. This is the German state that Munich belongs to. As I mentioned before, within it, you can buy a magical thing called the Bayern Ticket that gives you unlimited train travel on regional trains for one day. These prices are fixed, which means they won't go up as a result of Oktoberfest, and the price is AMAZING considering the value you get. Using it, you can get from any place in Bavaria to Munich (using regional trains) for a cheap rate.
---
---
OPTION C: Hitchhike
This isn't a joke. Some of my very broke friends did this one year in order to visit me during Oktoberfest. It took over 12 hours from the Netherlands to get here, but it was 100% free. If you have a more adventurous spirit, this might be a good option 😉
---
---
STEP FOUR: Start planning your Oktoberfest experience
OKAY so if you have managed to pull it off and booked your tickets and accommodation for this year's Oktoberfest… woah – congratulations!
No, seriously. A million high fives for you, my spontaneous friend.
Now, it's time for the real stuff: the preparation… because trust me when I say that Oktoberfest is a million times bigger, wilder and more fun than you can imagine.
I've written extensively about what to expect, so here are some of my top Oktoberfest resources for you to mull over as you sit on your 248 hour journey to Munich. Just kidding. Maybe. My full Oktoberfest guide can be found here, but these are also worth a quick read:
Things to know before attending Oktoberfest: This short post lists out my top tips and important must-knows before you come.
Oktoberfest tents guide: There are SO MANY different tents at Oktoberfest, so to prepare yourself properly, check out this extensive guide with photos from each tent as well as their "vibe".
What to wear to Oktoberfest: Oktoberfest is 100% more fun when you're dressed up. Here's a detailed breakdown of what to wear and where to get it!
What to eat at Oktoberfest: Bavarian food is the shizz, but you'll only have so much stomach room (and budget), so this post breaks down the must-trys at Oktoberfest.
Oktoberfest drinks guide: Don't get me wrong, Oktoberfest is ALL about the beer, but there are other options too. This guide breaks down what to expect at Oktoberfest drinks-wise and what to do if you're not a fan of beer.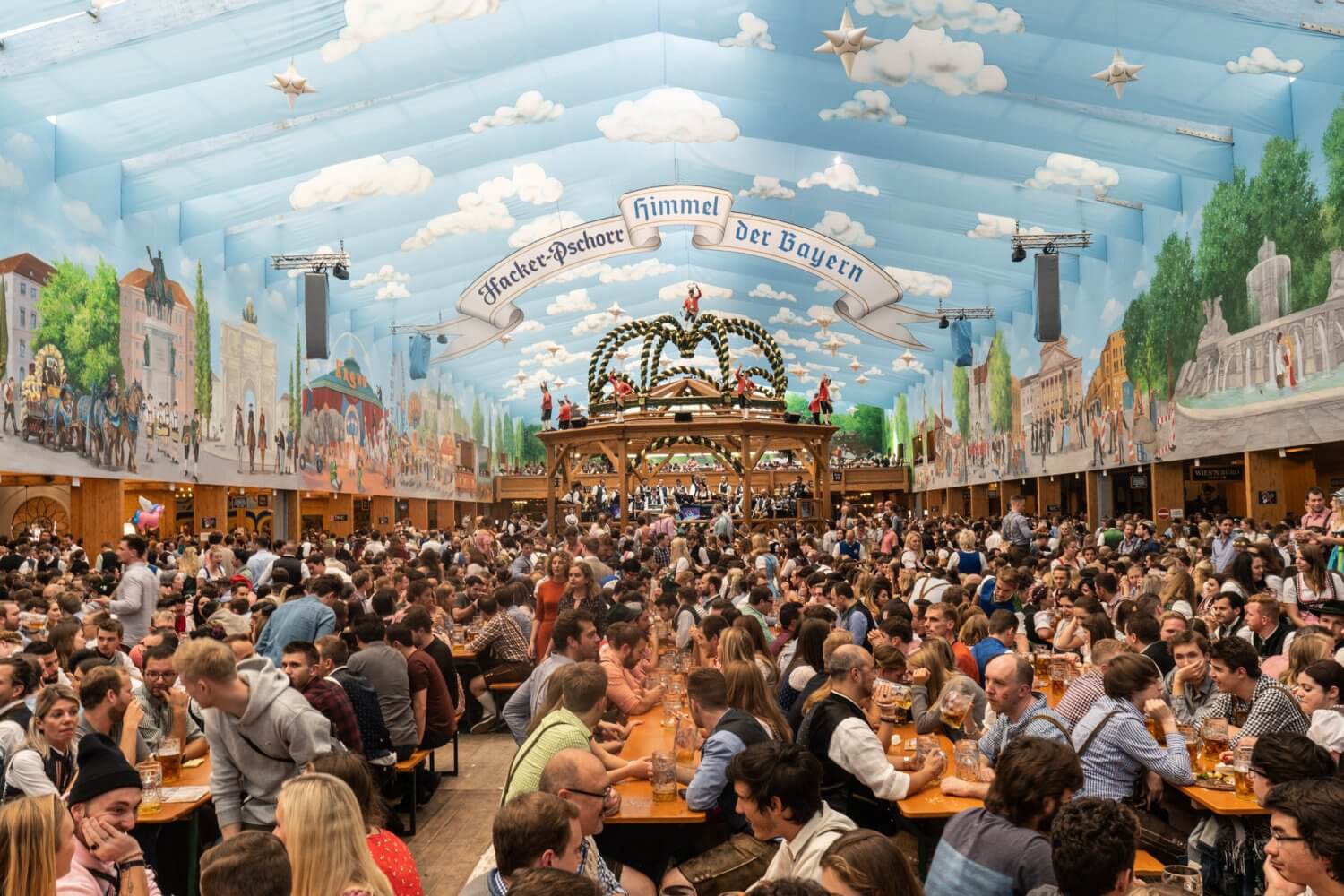 ---
---
STEP FIVE: Get details sorted for the rest of your Munich trip!
If you have some additional time in Munich besides Oktoberfest, then I also have you covered.
Munich public transportation guide: No lie, Munich's public transportation system is ridiculously confusing. I wrote this guide to help visitors understand it, so give it a quick read before you come!
Munich train and bus stations guide: If you are arriving to Munich by train or bus, this guide to the different stations might help you out.
99 things to do in Munich: Pretty self-explanatory but I once sat down and wrote a detailed list of the many, many amazing things you can do in this city!
Munich restaurants guide: From budget-friendly and traditional eats to quirky finds and recommendations for every cuisine, I share all my top picks for Munich restaurants in this guide.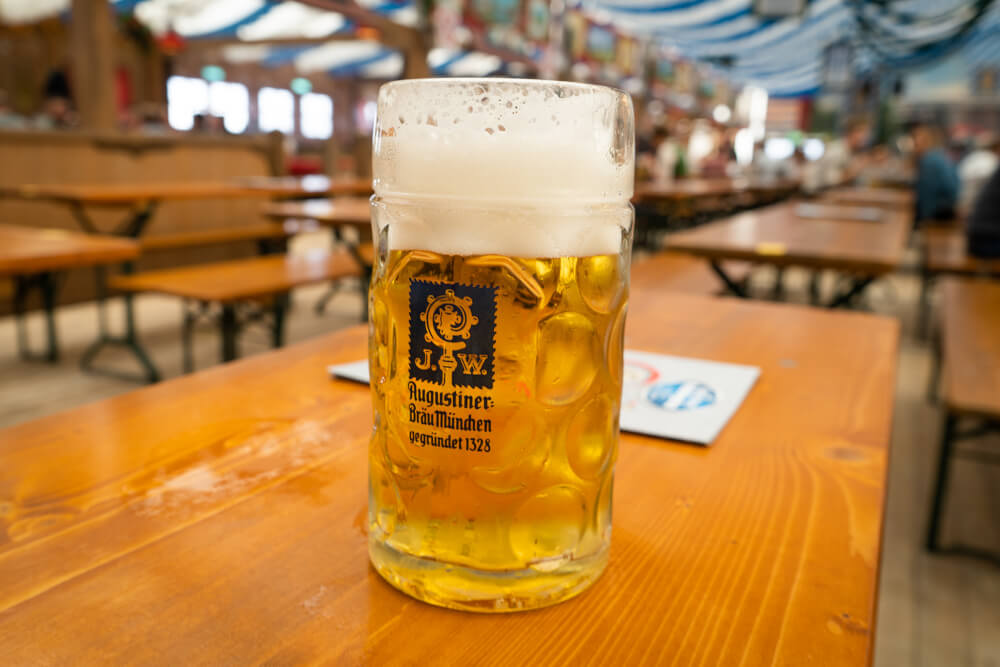 ---
---
Any other questions about planning your last minute Oktoberfest getaway?
I hope you found this post helpful! Let me know in the comments if you have any more questions. Hope to see you here soon!
---
---
Reader Interactions