*FYI - this post may contain affiliate links, which means we earn a commission at no extra cost to you if you purchase from them. Also, as an Amazon Associate I earn from qualifying purchases. Check out our Privacy Policy and Disclosure. for more info.
So, let me guess, bright-eyed and bushy-tailed, you're ready to attend your very first Oktoberfest?
I hope you're stoked, because Munich's Oktoberfest is hands down one of the best parties in the world. That said, there's a lot of common misconceptions about Oktoberfest, and boatloads of silly mistakes that first timers often make.
This post will make sure you're "in the know" and don't stumble into the festival like a drunken fool (feel free to stumble OUT in this fashion, however).
I attended for the first time when I was an exchange student in Munich two years ago. I am now lucky enough to call this city home again! Here are some things you NEED to know before attending your first Munich Oktoberfest.

Save this post on Pinterest for later: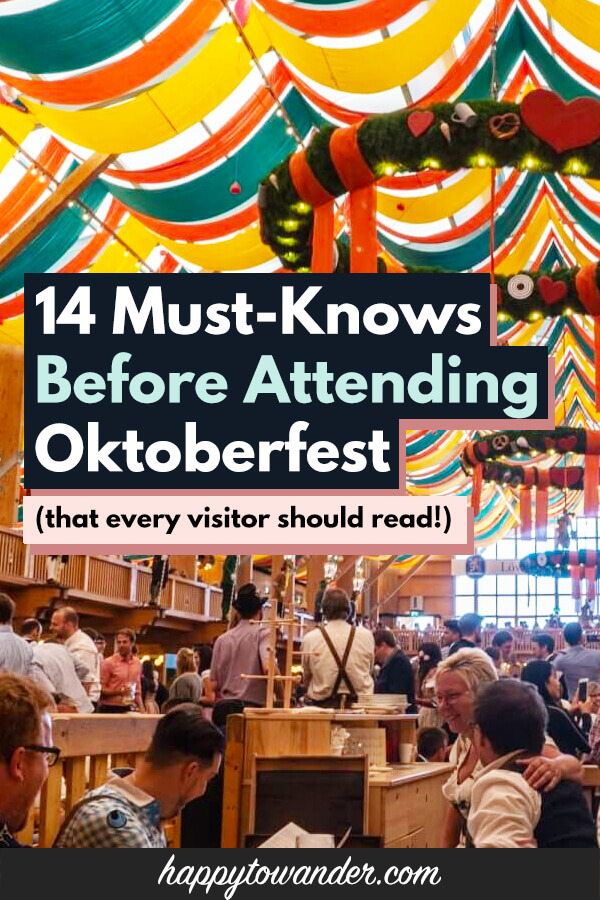 Psst – still looking for accommodation?
Before we get into the specifics, one of the first and most important considerations you should make is where you're going to staying during Oktoberfest.
Accommodation is really expensive during the Oktoberfest season (think 400 euros a night or more!!!), and the earlier you book, the better. To be honest, any central locations near the Oktoberfest grounds will be VERY pricey no matter what.
Staying right next to the festival would be nice, but isn't the most important thing in the world. What is important though is that you book something close to an U-Bahn station on the U4 or U5 line. This way, you're well connected to the Oktoberfest grounds and can get home easily.
So, where should you stay? Well, AirBNB is usually one of the more cost-effective options. If it's your first booking, you can click here to save yourself $40!
And, as I mentioned before, if you're really on a tight budget, Stoke Travel offers camping options for 60 euros a night. It's not the most glamorous place to stay for Oktoberfest, but if you're up for some backpacker camping fun, this might be a great option to save some dough. Click here to check prices and availability.
All that said, maybe you're feeling bougie and want to splurge on a hotel. Why not?! Honestly, there are many upsides to staying in a hotel (ease of check-in, support from staff, etc. being key ones). If you do want to stay at a hotel during Oktoberfest, here is a list of ones within walking distance.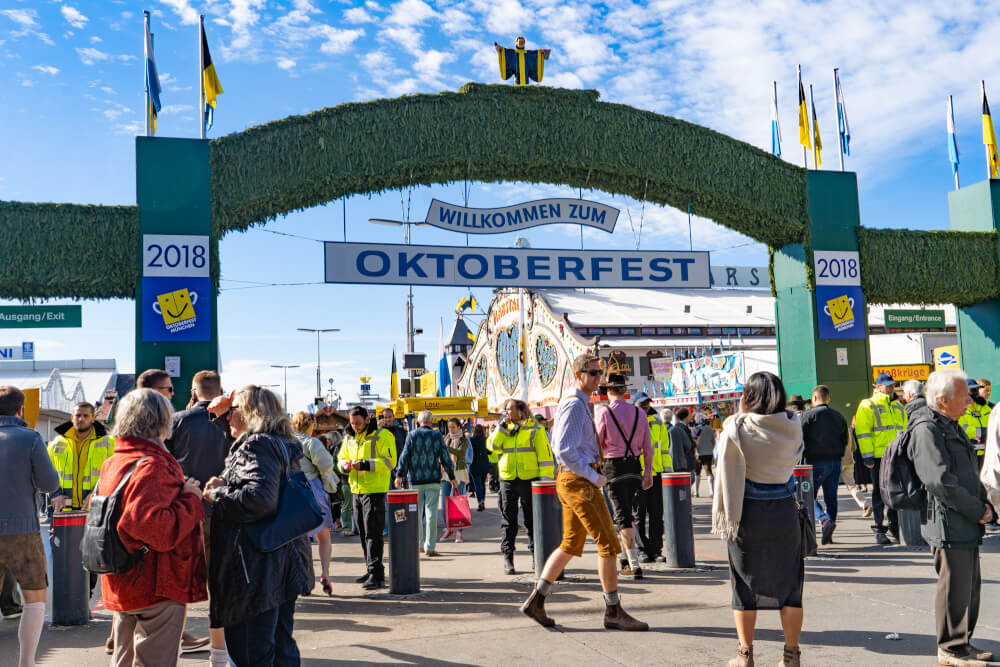 14 Things You Must Know Before Attending Oktoberfest
Read these clearly because they're important!
1. Locals call it the Wiesn
You will see and hear the word Wiesn a lot.
This is simply what the locals call Oktoberfest. It's a colloquial way of saying Theresienwiese, the name of the festival grounds where Oktoberfest takes place.
You won't actually hear the word Oktoberfest much once arriving in Munich, so act like a sly dawg in the know by slipping Wiesn casually into conversation.
… You have no Wiesn not to. (Sorry. Bad pun.)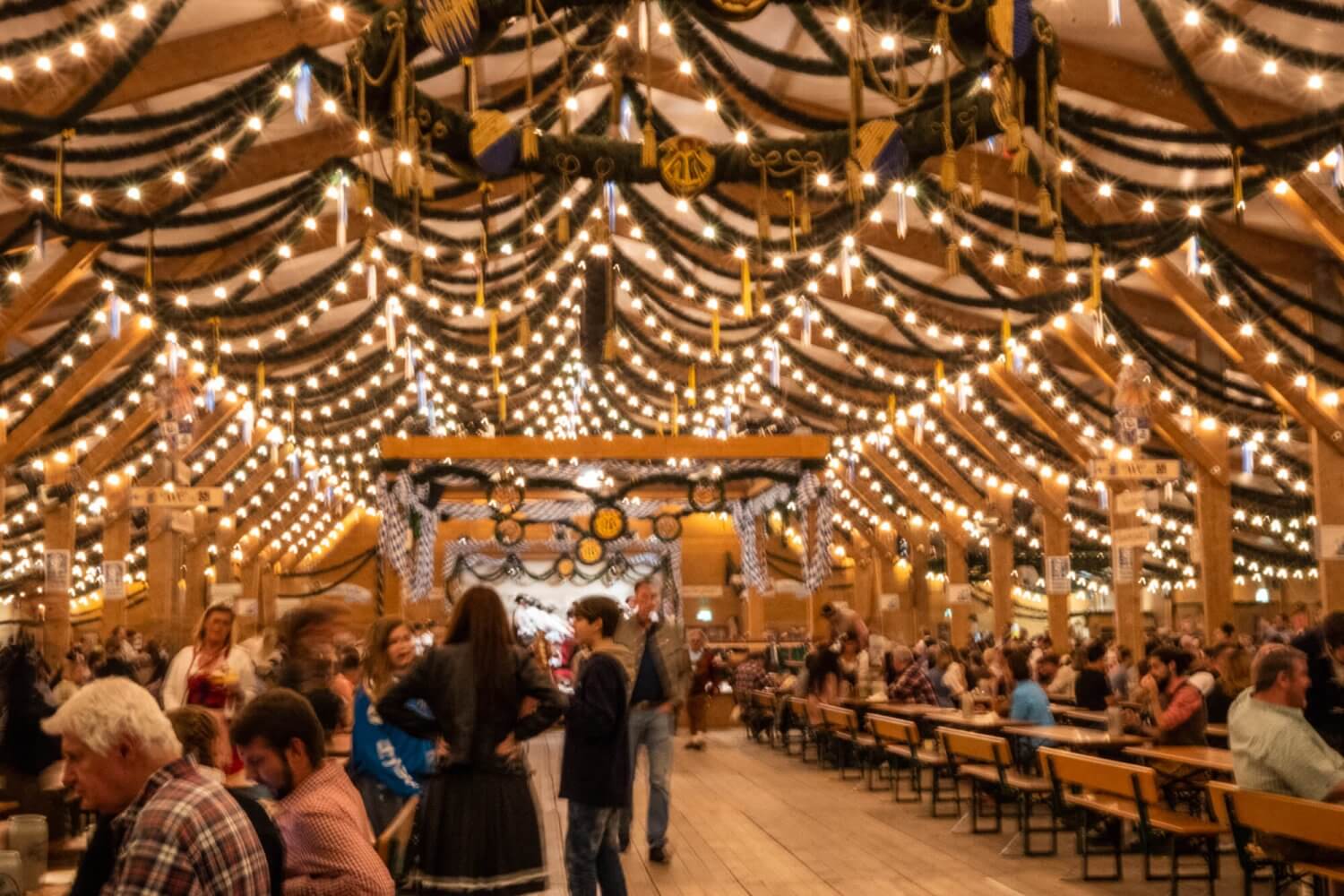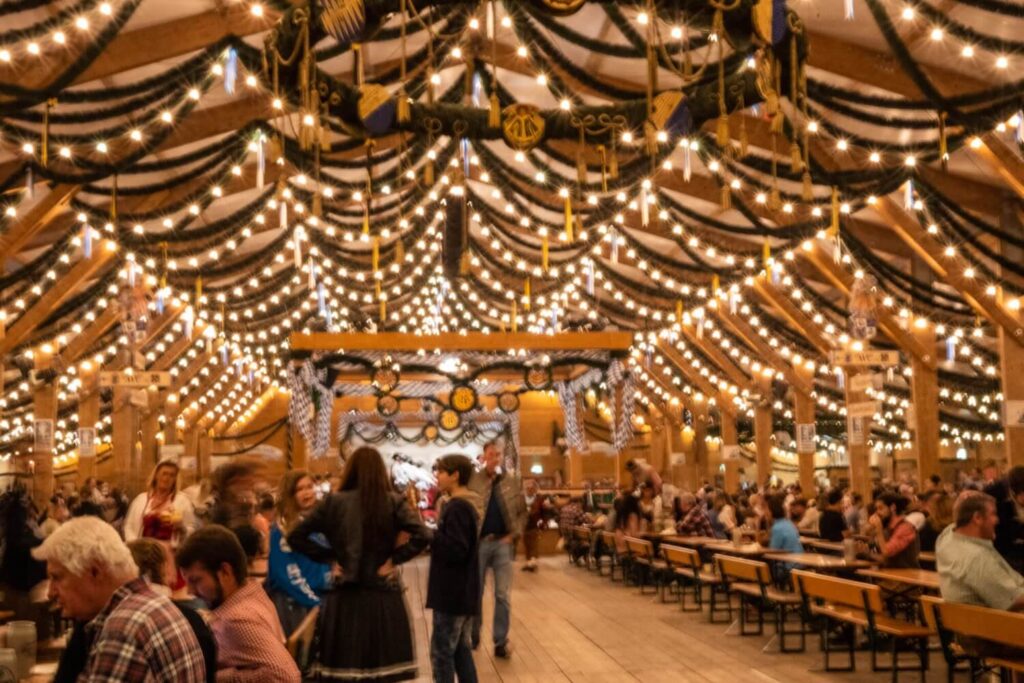 2. There's no need to buy tickets, but you SHOULD get there early
People often wonder about Oktoberfest tickets – how much they cost and where to get them. Here's the thing: it doesn't cost anything to enter the Oktoberfest grounds because there's no such thing as an entry or cover fee.
Yay!
Now, you CAN make reservations and book tables in advance, which does cost money (with the value being returned to you in food/drink vouchers). In this sense, yes you get "tickets", but they're by no means mandatory. You can learn more about how to secure reservations in this post.
That said, it gets busy AF during evenings and weekends. Aim to arrive early in the morning and on weekdays (especially if you're a big group). This way, you maximize your chances of getting in without a reservation.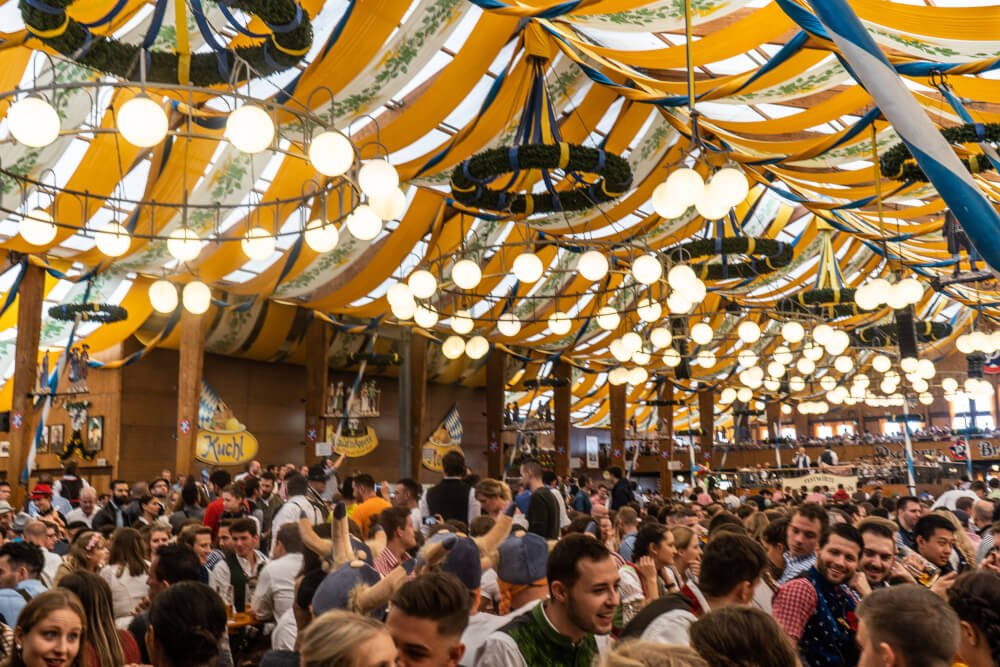 3. You MUST have cash, including coins (for tip)
Cards are a no go at Oktoberfest. While there are cash machines on site, the lineups are horrendous and you get charged a lot of extra fees.
So, I hope you're ready to make it rain some euro bills!
How much will you need to bring? It depends on how much you intend to drink. Personally, even while on a budget, I have spent around 50 euros a day (not cheap, I know!) for food, drinks and some rides. It is VERY likely you will spend more.
I would recommend only bringing as much cash as you're willing to spend – this is one of the best ways to keep your Oktoberfest experience within a reasonable budget.
Also, don't forget to bring coins, which are great especially for stress-free tips. A litre of beer will be 12 or 13 euros depending on how generous you want to tip, so be sure to have quite a few ten euro bills and 1 & 2 euro coins on you.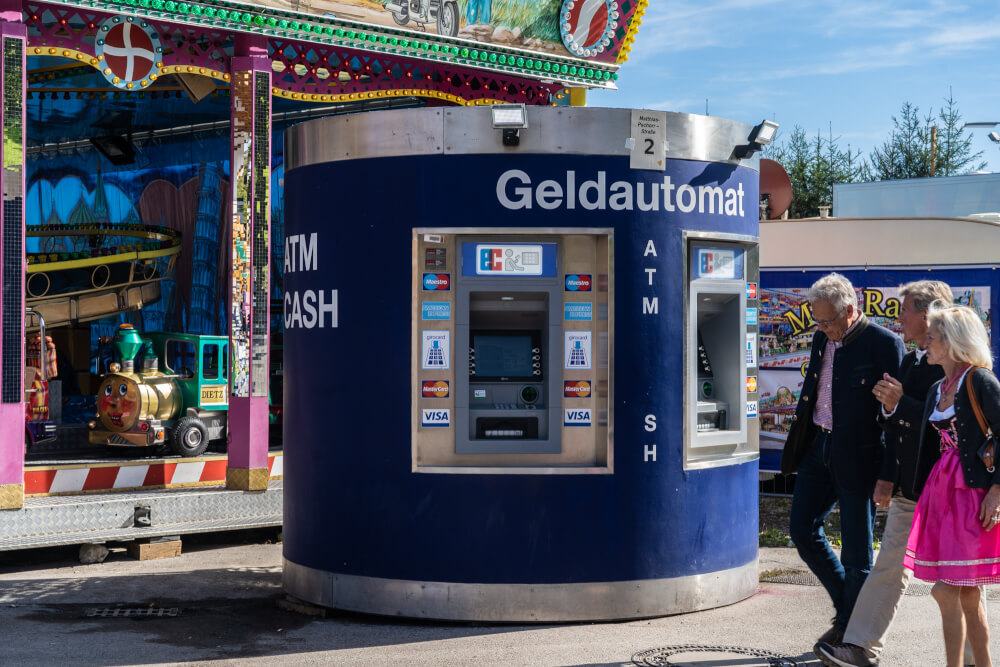 4. On that note, you should really tip
If you plan to be at Oktoberfest for the day, your server will become your new best friend. He/she will literally be the guardian of your food and drink.
Do NOT piss them off.
In other words, don't be picky, don't ask dumb questions – know exactly what you want, order concisely, always say bitte aaaaand again, it doesn't hurt to tip. 10-15% is standard. These guys have a very tough job, so try to make it as easy on them as possible. You'll be rewarded accordingly.
FYI, some ballers swear by tipping handsomely on the first round just to make a good first impression.
… and don't forget to bring your money with you to the washroom as well! The bathroom attendants at Oktoberfest are truly the unsung heroes of the festival. You'll notice there's a plate in the bathroom where coins are being left – this is where you should tip. Be nice and tip, because can you imagine the horror of Oktoberfest without functional toilets?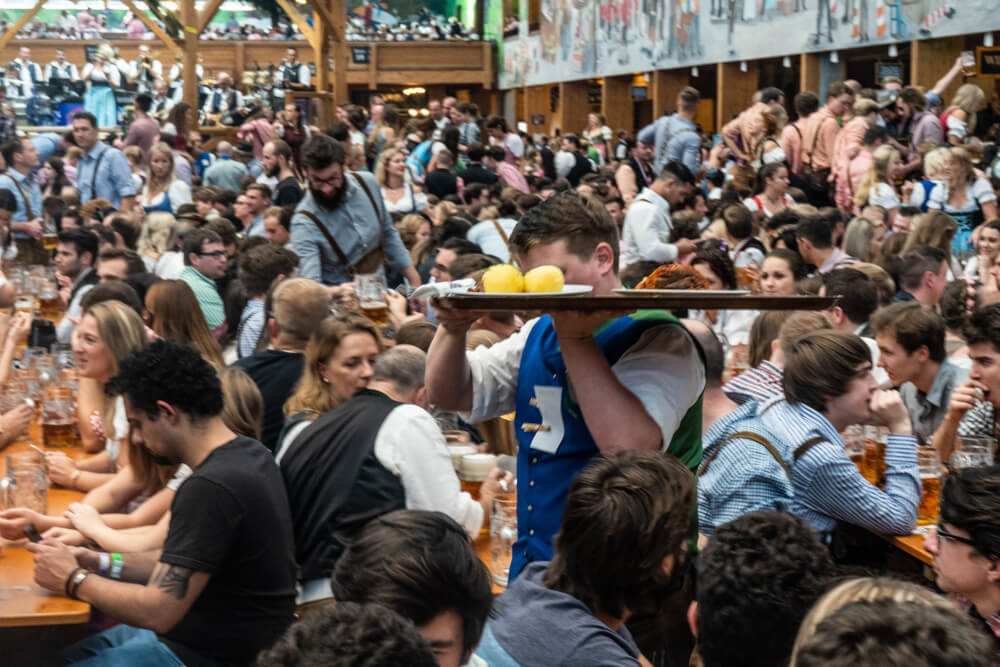 5. Oktoberfest is way more than just beer tents
There are tons of great things to do at Oktoberfest besides just drinking beer.
In fact, Oktoberfest can kind of be a family thing. Don't be shocked when you look over to the table next to you and see a little kid downing what looks like a beer (I promise it's probably just a fizzy apple drink).
Besides the beer tents, there are all sorts of food stalls, giant carnival rides, fair games and more. It's what Germans call a Volksfest, a big event that combines some kind of beer/wine festival with a funfair aspect. It's a lot of fun, so be sure to explore the festival grounds beyond just the alcohol!
Also, when weather permits, there are a variety of beer gardens outside of the tents themselves where it's easier to get seats usually. The downside is you won't hear the band, but it's a good option. Likewise, there are nice beer gardens all around the city to explore as well.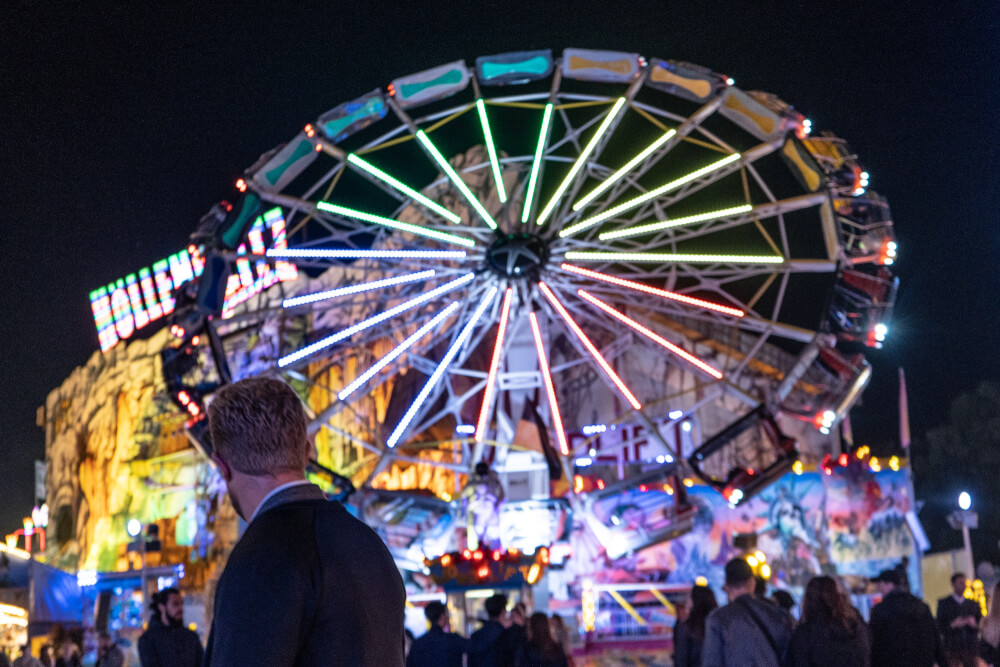 6. Not all tents are created equal
You might think that you can walk into any old tent to get the full Oktoberfest experience, but the truth is every Oktoberfest tent has its own vibe, decor and character. I'd advise trying to see as many as possible!
My personal favourite is the Hacker Pschorr tent – its decor has cute fluffy clouds which is why some locals call it heaven 😉
PSA: You might be really excited to visit the Hofbrau tent because it is the most well known, but you should know that this tent is notorious for being full of tourists. Locals tend to avoid it like the plague, despite it being the most famous name abroad. Every tent kind of has a "reputation" so do some research beforehand/chat with some locals to get a feel for what tent would be best suited for you.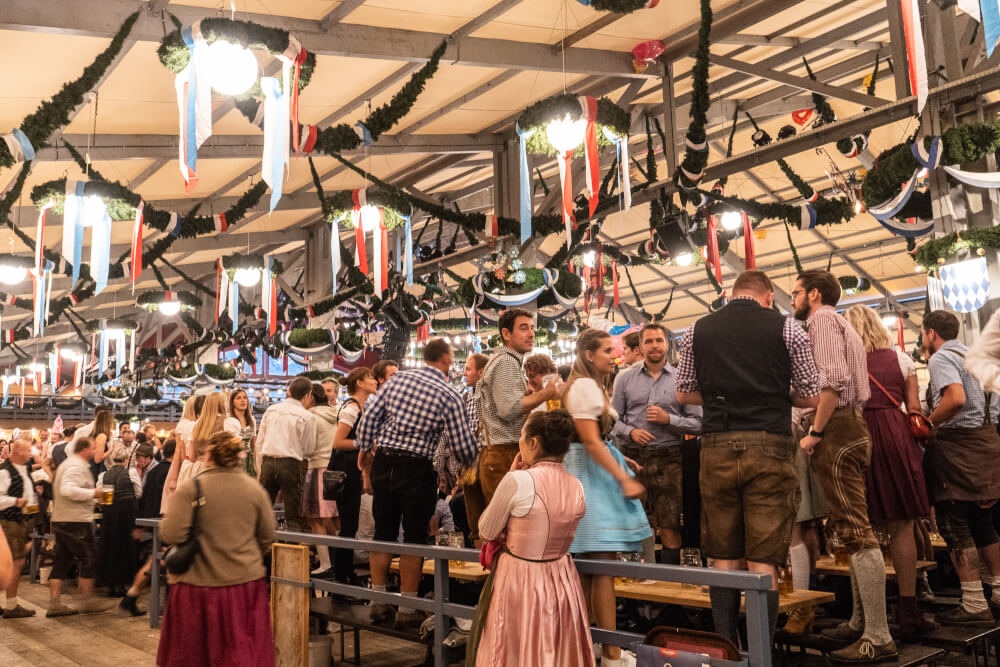 7. You should know some basic lingo
Sure, it's an inevitable reality that your tent will be filled with belligerent tourists, but that doesn't mean you can't make a small effort with the culture and language.
Let's get a few things straight – don't refer to your lederhosen and dirndls as "costumes" because they're actual traditional wear called trachten.
Those giant beers you'll be having (in the 1L steins) are called Maß in Bavaria. Please don't say a "mug" of beer… *shudder*
To say "cheers", simply shout "Prost!". Remember to make eye contact as you clink glasses though, otherwise you'll be cursed with bad sex for seven years. I know, it's crazy superstitious, but is that a risk you want to take?!
Last but not least, the most important thing, to order a beer, simply say: "eine Maß, bitte" (eye-n Mass, bit-uh).
PS: "bitte" is an important word. It means please, but people will also say it when they give you something like "here you go", or as "you're welcome", or even when they can't hear you properly. Just expect to hear "bitte" a lot.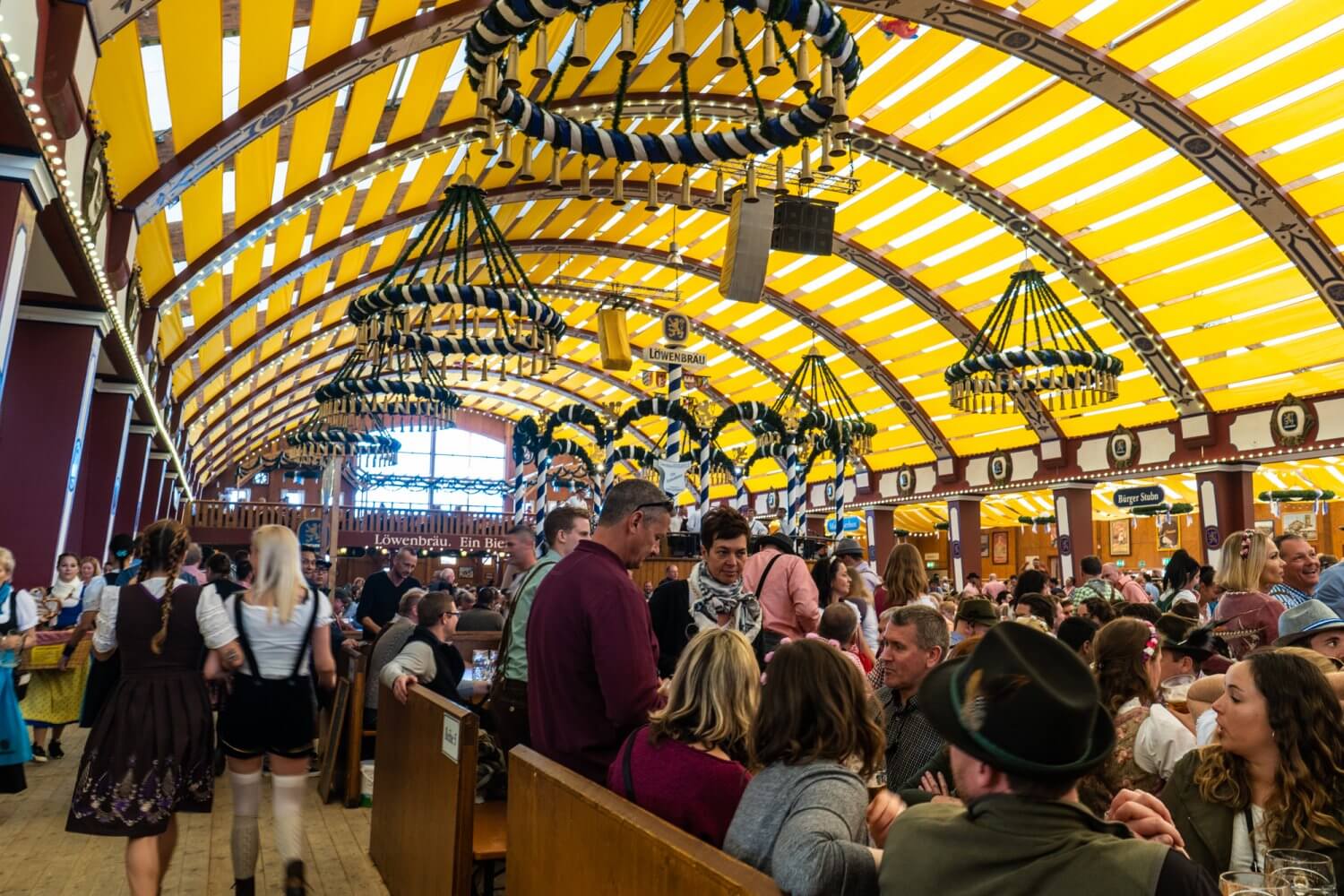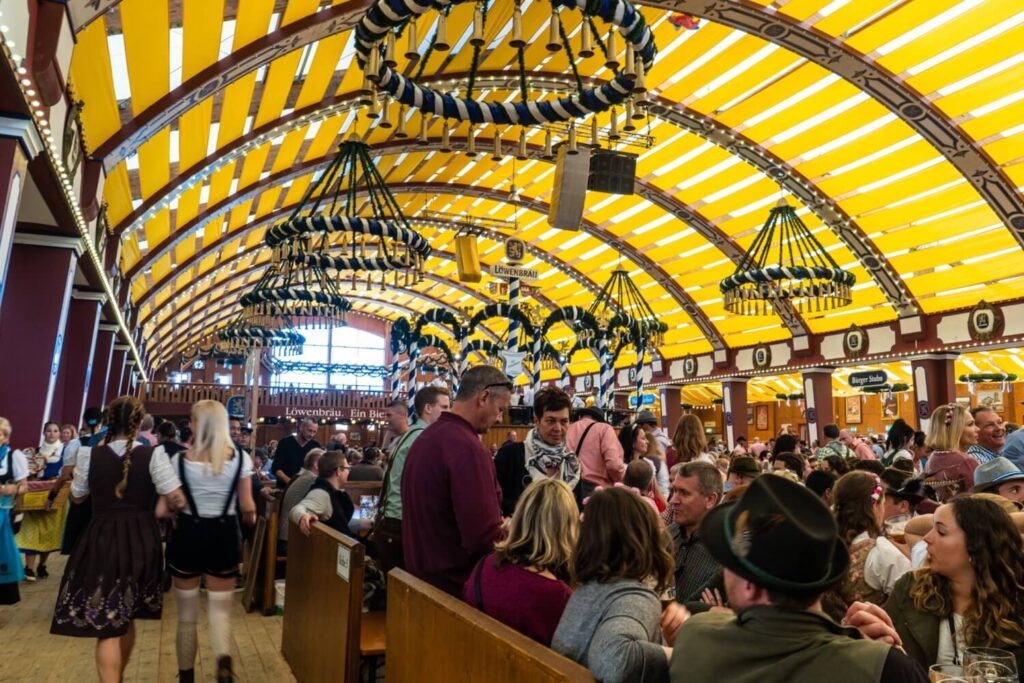 8. You better like beer
Let's be real: Oktoberfest is all about the beer. If you're not a fan of beer, it's still possible to have fun, but you need to have a chill attitude about it.
Don't waltz into a tent and expect to be dazzled with a diverse menu of wines and cocktails… because that 1000% will not happen. Soft drinks and non-alcoholic beers are also on par in price with the actual beers, so be prepared to fork out 5+ euros to enjoy 500mL of water. Here's more info on Oktoberfest drink options.
The truth is, if you expect the festival to cater to you, you will be very disappointed… but if you come in with an easy going attitude, you're well equipped to have a great time!
If you don't want to stick out too much, get an Apfelschorle, a sparkling apple drink that's super popular here. It looks close enough to beer that you'll fit right in 😉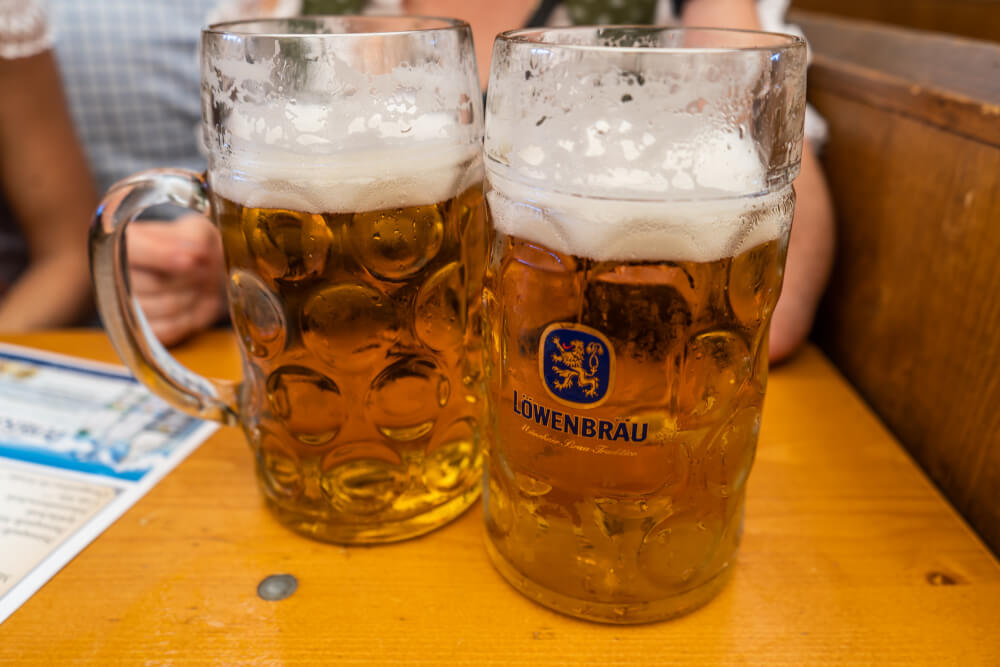 9. You WILL sit with strangers
… but this is one of the best parts of Oktoberfest.
Don't come here if you want to be antisocial.
It's amazing what a few litres of beer and the constant blasting of classic hits does to form friendships that transcend language barriers!
Always be polite. If you see a free spot, ask if it's taken, or likewise if you have space at your table, don't hog it all and let some strangers sit with you!
After some boozy intros, take this opportunity to mix, mingle and belt out some classic tunes with your new friends. It's quite the experience!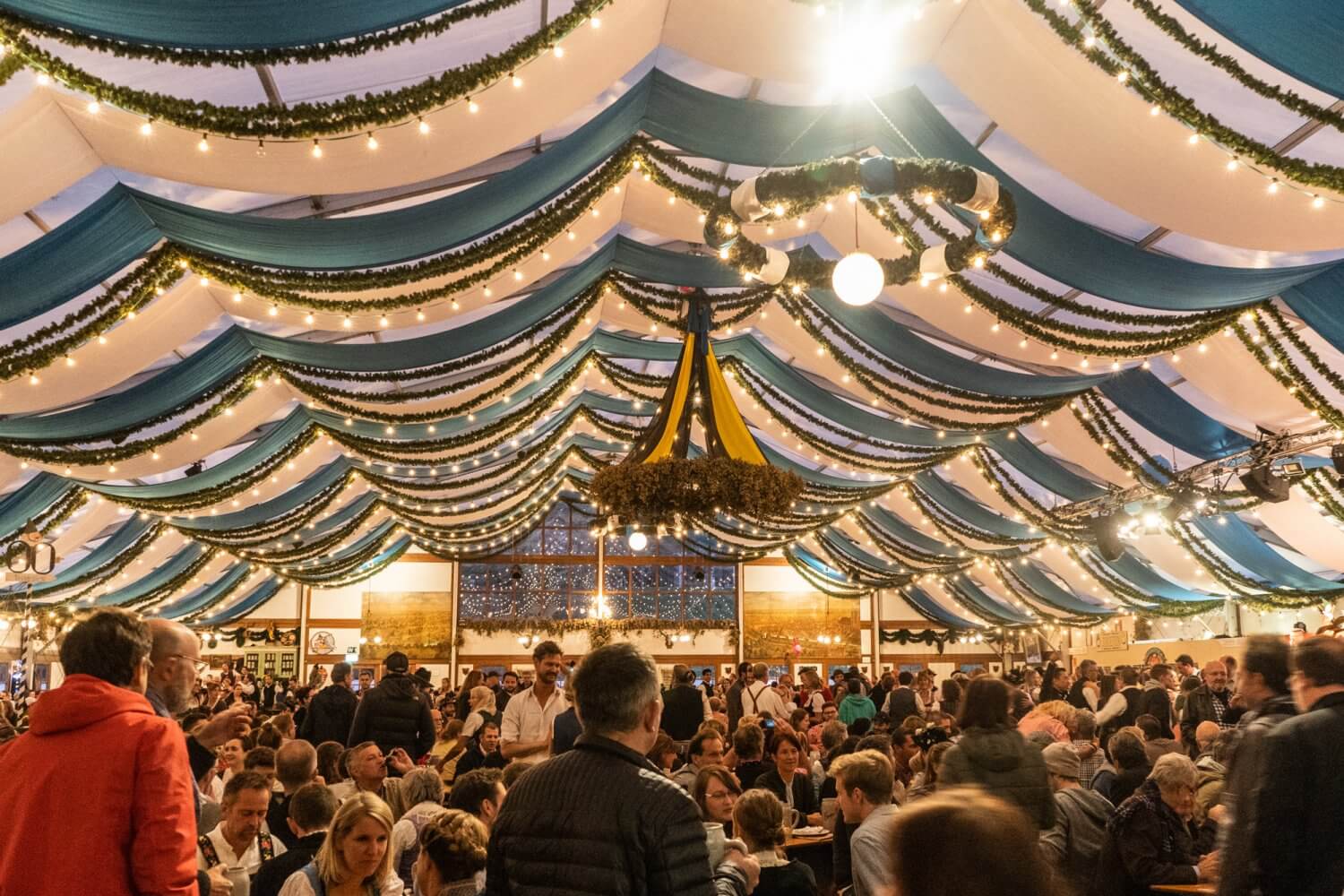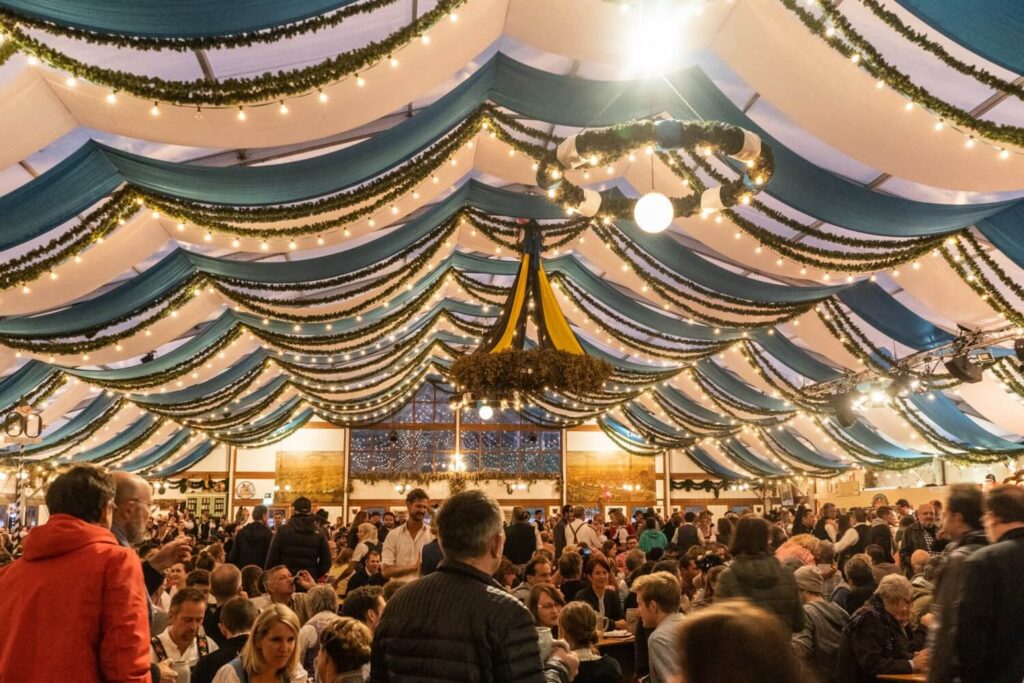 10. Security is tight, so be on your best behaviour
At some point during your time at Oktoberfest, you will inevitably get very drunk and think it is hilarious and cool to steal a Maß.
Don't.
Security will probably catch you and it's just no fun for anybody.
On that note, security will not hesitate to throw you out for bad behaviour, including getting violent, verbally abusive or just drunkedly belligerent. We're all here to have a good time, but try to at least maintain some class 😉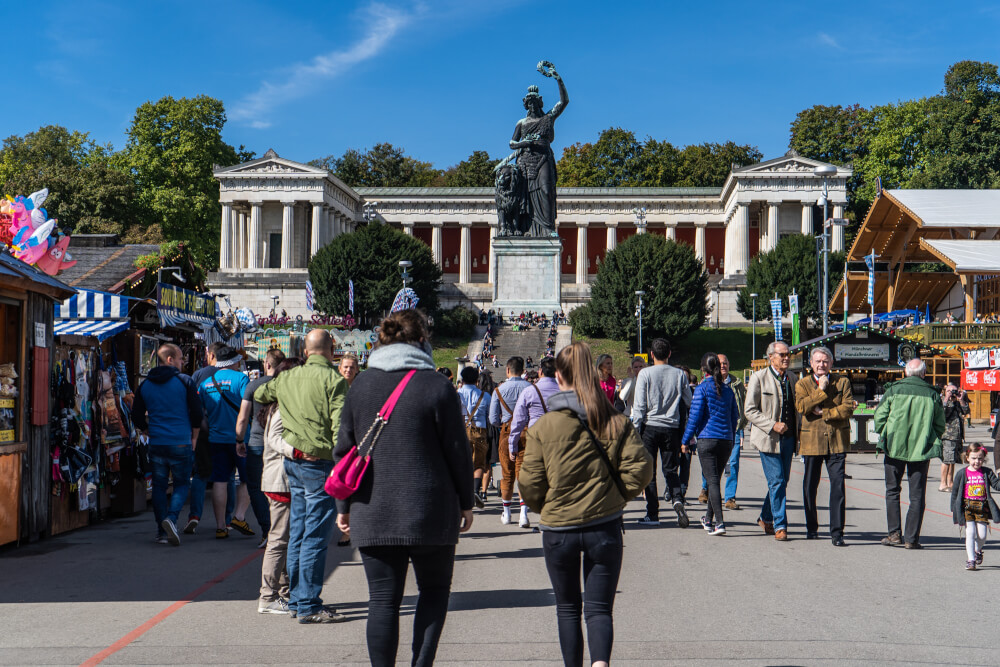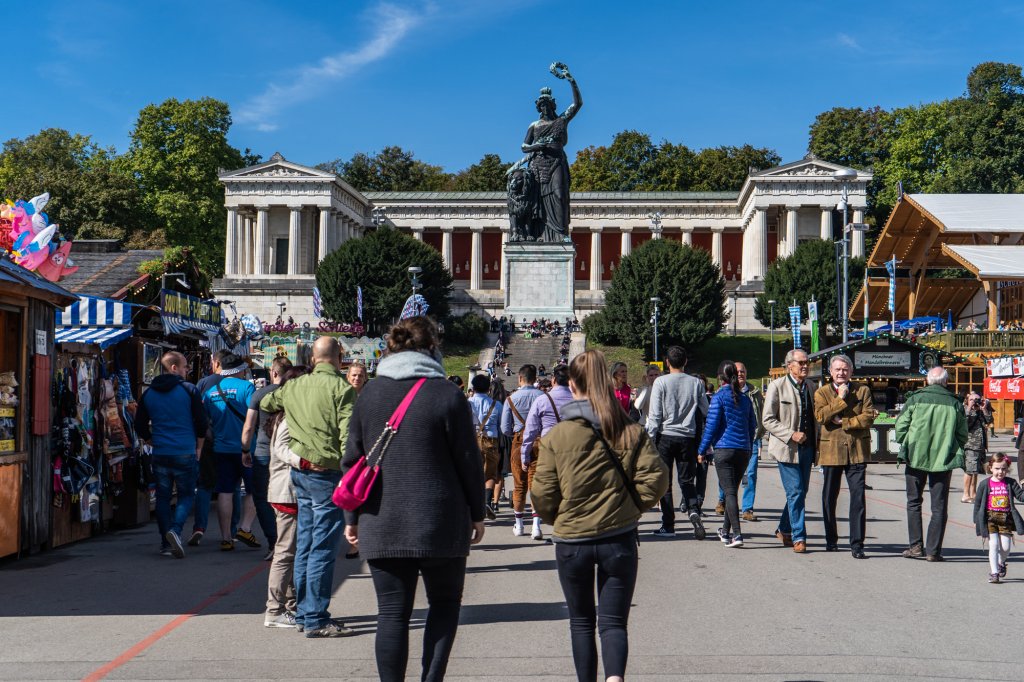 11. Packing light is a necessity
Big backpacks over 3L are not allowed at Oktoberfest, not that they're convenient to lug around anyway. Ladies, bring a small purse (or be extra minimalist and just keep your phone/cash in your dirndl pocket).
Gents, make use of those lederhosen pockets. Trust me, you don't want to be losing a bag full of valuables at this event!
The less you have to lose, the better.
There isn't a coat check or anything so whatever you bring will have to chill under the table, which is a sticky gross mess of spilled beer and regret.
---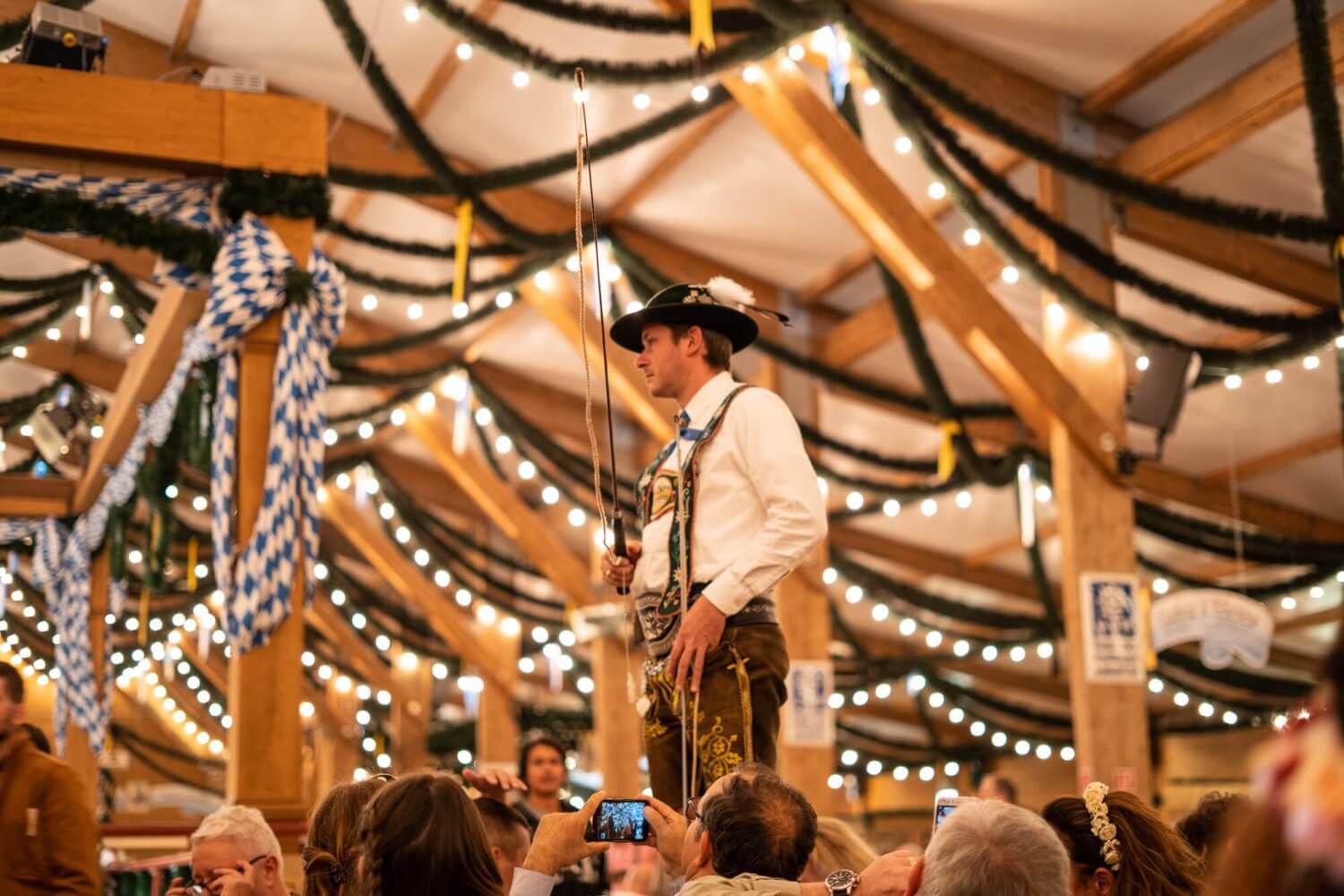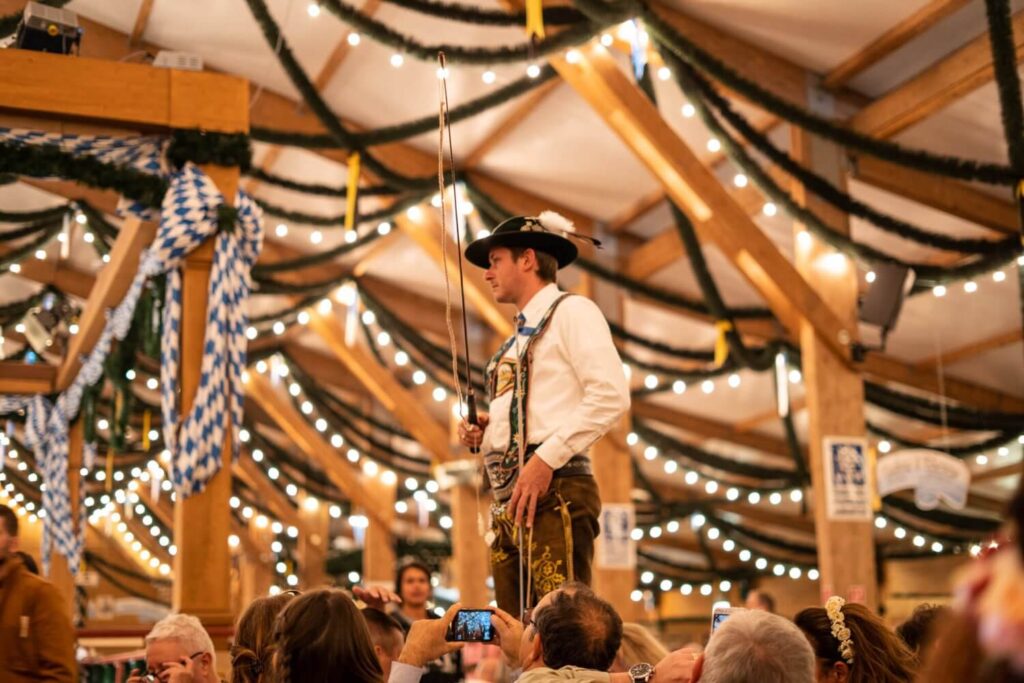 12. Locals take their outfits seriously
Dirndls and lederhosen aren't just "Oktoberfest costumes", they're traditional Bavarian wear!
Most Bavarians will have a few very high quality outfits and when they see you walking around with a 20 euro fabric lederhosen, it's pretty obvious that you're not from around here.
Don't make a mockery of Bavaria's beloved trachten by wearing really short, scandalous dirndls or pajama-esque lederhosen knock-offs. Sometimes it's better to wear regular clothes than a lazy attempt. Here is my guide on what to wear to Oktoberfest.
PS: Those dumb beer hats are not a thing. Don't wear them.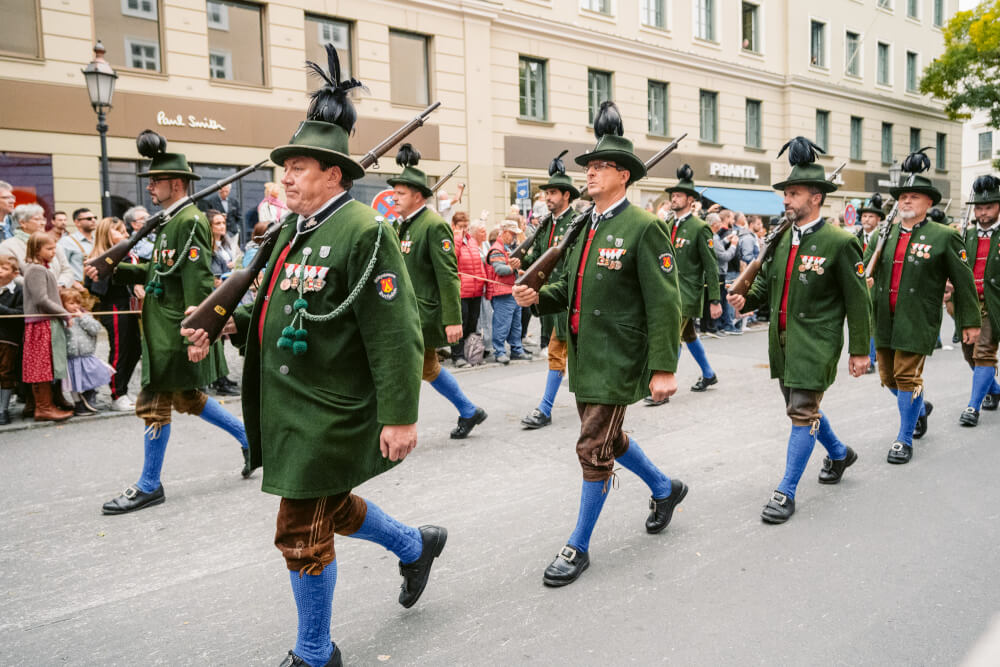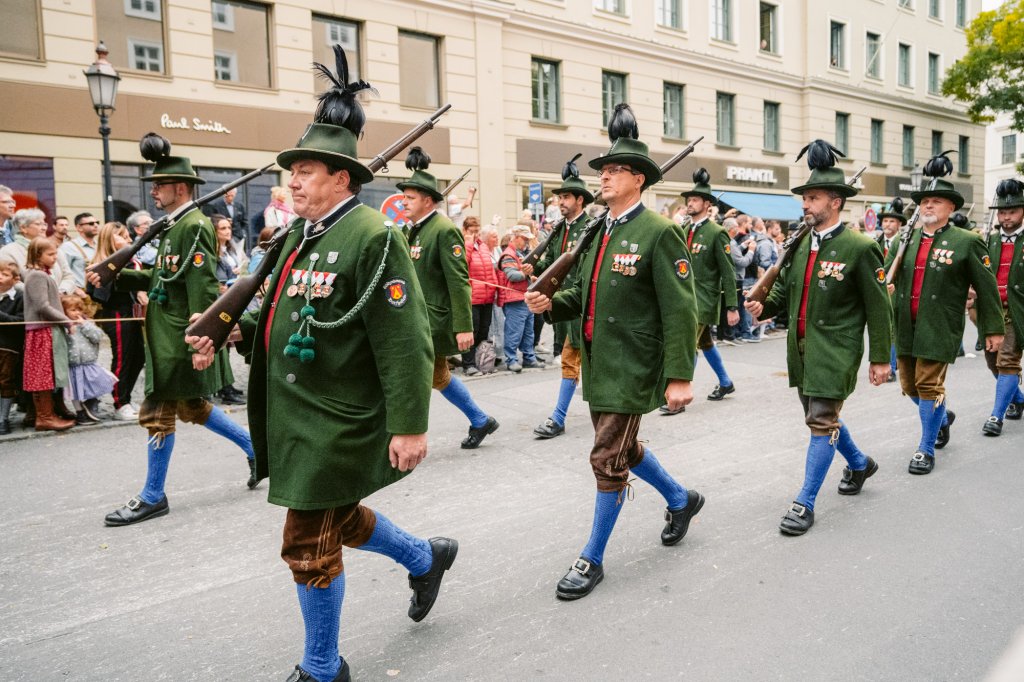 13. "Wiesn Flu" is a thing
Coming into contact with thousands of people in a day, plus the sharing of food, drinks and the occasional cheeky kiss… yes, it's kind of inevitable that Oktoberfest (AKA Wiesn) because a gross breeding ground for germs, hence the well-documented phenomenon of "Wiesn Flu" or "Wiesnitis".
People often get sick while attending Oktoberfest, so be vigilant – try to take some vitamins (sorry to sound like a mom) and have your wits about you.
It might also be that Oktoberfest sorta coincides with flu season. Regardless of the cause, take good care of yourself. You don't want a bad cold to get in the way of your party time!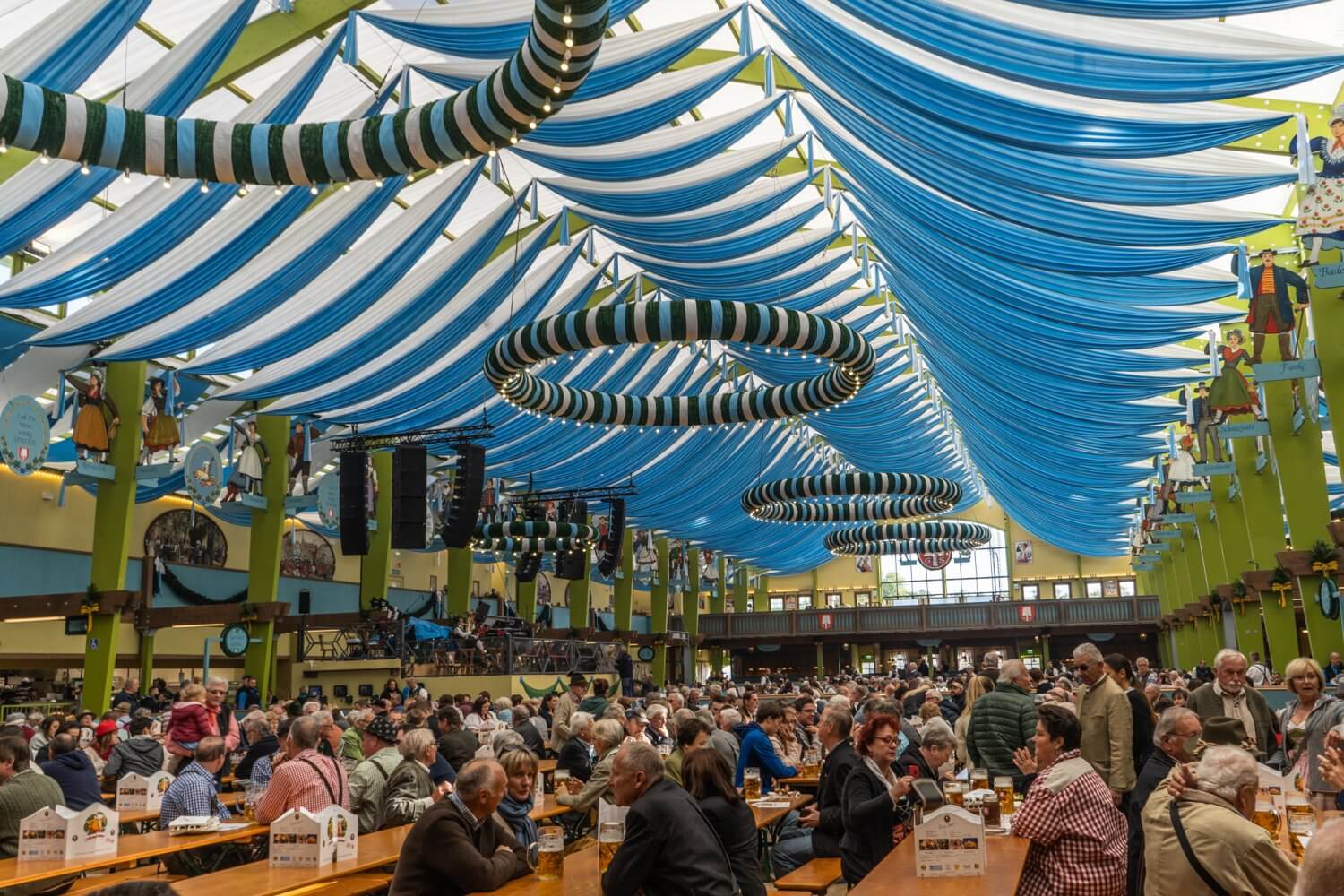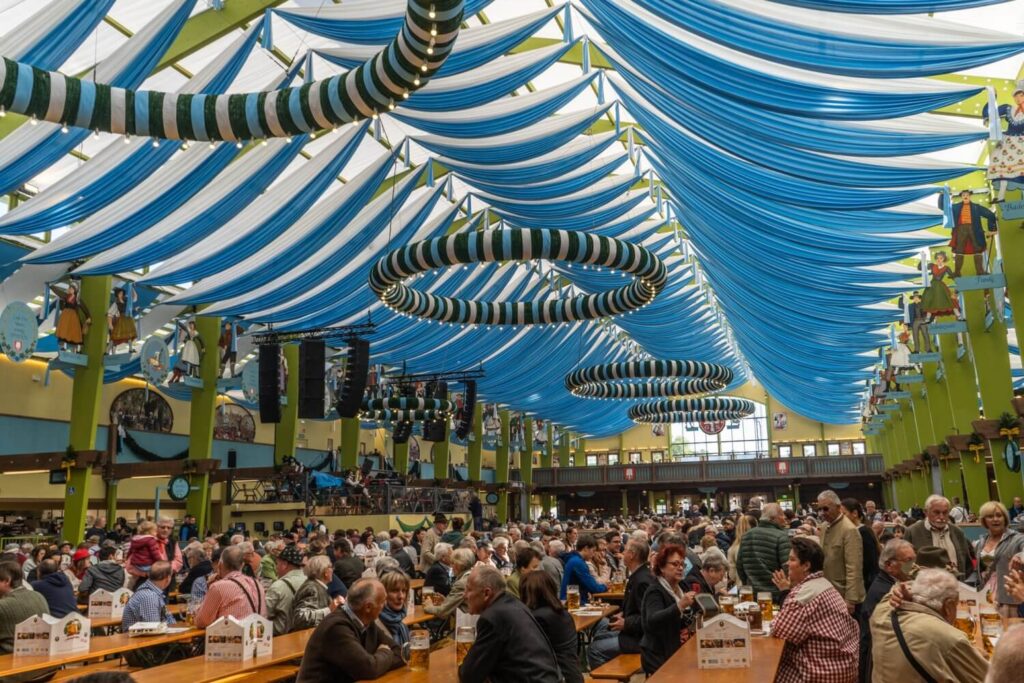 14. Last but not least, memorize the lyrics to Sweet Caroline and Angels by Robbie Williams
…. this is a weird one. Don't ask. It will all be clear soon enough. *ominous laugh*
Also, any time you hear this song (which will be every few minutes, it seems), be sure to sing along, cheers and take a sip of your drink.
Want more Oktoberfest tips? This guide covers everything you need to know!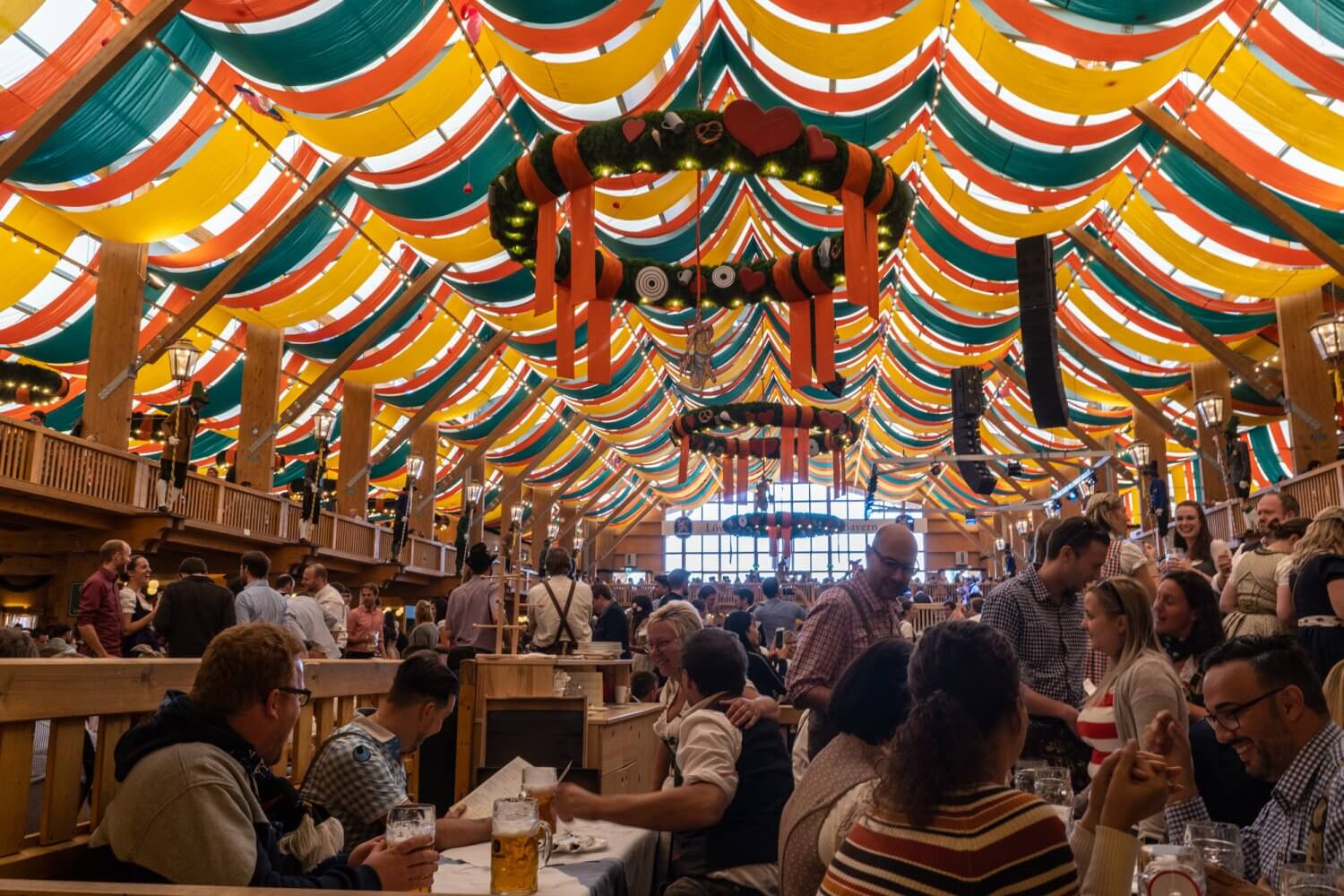 Hope you enjoyed these Oktoberfest must-knows!
So, with all that info in your brains, hopefully you are now ready to tackle the craziness of Oktoberfest!
I hope you have an unreal time, and party safe 😉
---
Watch my most popular YouTube video this week:
---