*FYI - this post may contain affiliate links, which means we earn a commission at no extra cost to you if you purchase from them. Also, as an Amazon Associate I earn from qualifying purchases. Check out our Privacy Policy and Disclosure. for more info.
Famed for Oktoberfest, giant pretzels & fun leather pants, the beautiful city of Munich, Germany is a picturesque wonderland that is (in my very biased opinion) one of the best cities to visit in Europe.
But it's not all beer-fuelled frolics and comically carby treats. Navigating Munich for first-timers isn't the easiest task, especially if you want to do the city justice and explore more than just the biggest tourist sights.
So, allow me to share all my best Munich must knows with you as someone who lived there for over five years.
In this post, I'll be sharing all my best Munich tips to make sure you fall head over heels for this former home city of mine. Get ready – it's a long one!
1. Steal my ready-made Munich itineraries
Before we dive into my detailed rabbit hole of Munich travel tips, I'd first like to scare you off with some prior fruits of my fangirly labour.
Over the years, I've entertained so many visitors and fielded so many Munich queries that I've already pre-assembled some itineraries for the city that I consider pretty perfect.
So, before you read on, save yourself some work and steal these itineraries for…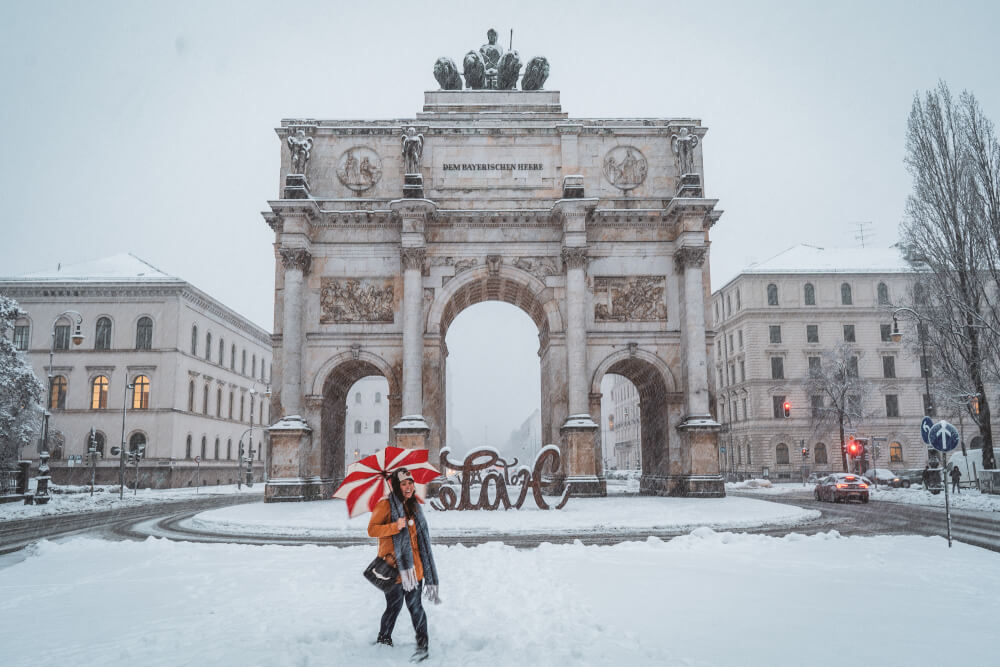 2. Understand Munich's year-round offerings
Alright, now onto the real Munich tips!
First off, let's tackle when to visit. While millions flock to Munich every year for Oktoberfest, there are really are solid reasons to visit year-round, like…
So, don't limit yourself to just visiting for Oktoberfest – there are plenty of enticing incentives no matter the season.
NOTE: If I were to pick months to avoid though, they would probably be November and January, when the weather is iffy and there are fewer big events happenings.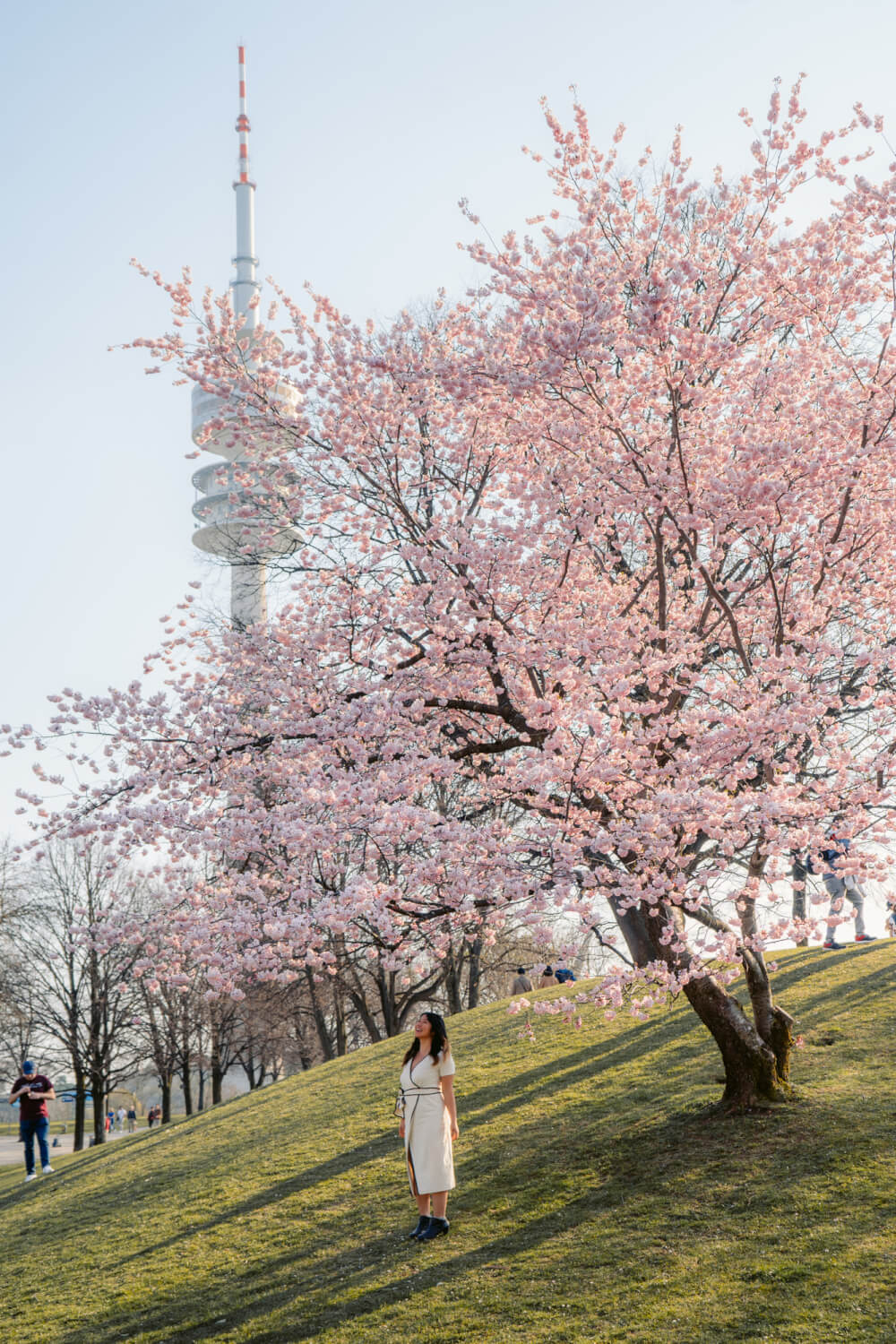 2. Plan to spend more than just a day or two in Munich
In terms of how long to spend in Munich, I get wildly offended when people think you can complete the city in a day or two.
Sure, you can tackle most of the main sights in that time but I'd really advise four days minimum to properly cover the city and maybe do a day trip or two to some of the amazing spots nearby.
One of the best ways to enjoy Munich is relaxing in a beer hall/beer garden, gulping down a beer or five, and just generally soaking up the immaculate vibes of this liveable city.
So, don't rush through Munich. Give yourself some extra time and I promise you'll have a much better experience.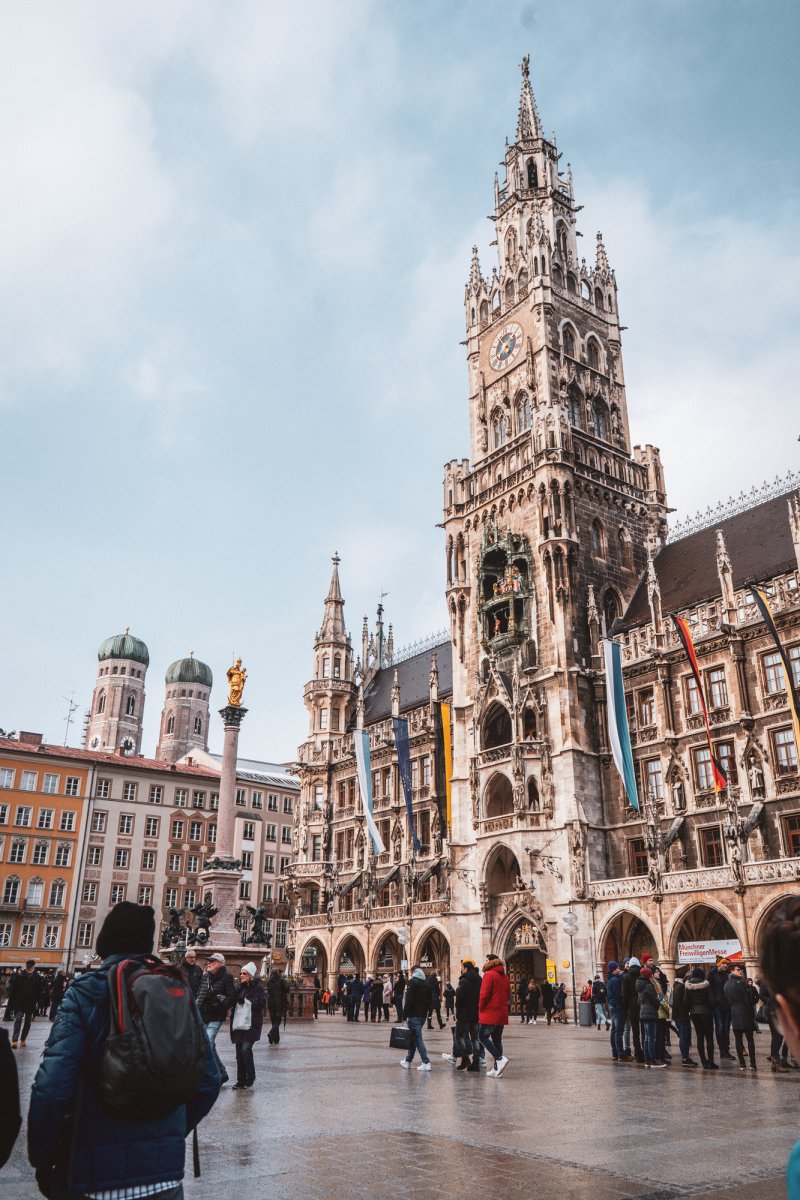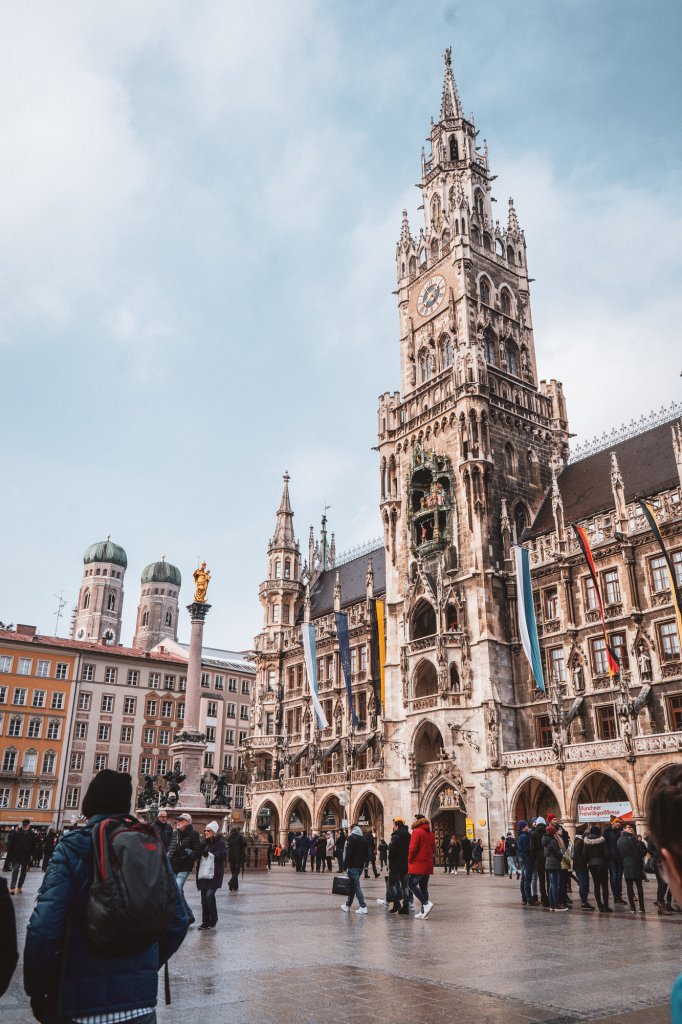 3. Learn the pros and cons of staying in different areas
Now, let's chat about where to stay in Munich.
Generally, anything within the M-Zone (the white area in this map) and near an U-Bahn station is convenient enough for most visitors. Munich is small and it doesn't take too long to get anywhere.
If money is no object however, ideally you'll want to stay within the Altstadt (Old Town), which puts you within walking distance of Munich's major attractions.
If you want to be a bit out of the tourist core, then some other potential neighbourhoods include…
Lehel: Quiet and pretty, but pricey. This was my old neighbourhood and I loved being able to walk into town without dealing with the crowds of Altstadt.
Glockenbachviertel: A very vibrant neighbourhood full of cool restaurants and bars, with easy transport links into the center of town.
Haidhausen: Very pretty little neighbourhood with a village-like feel, and still well connected to the centre by public transport.
Lastly, there's the area around Olympiapark which I love but honestly it's not the closest to Munich's main attractions so I wouldn't necessarily recommend it for first time visitors.
NOTE: You'll often find that hotels are cheaper near Munich's main train stations, but just beware that these are generally less "pretty" areas of the city. If budget is a key priority though, they're not bad, especially if you need to be in the area for catching a train or going to events like Oktoberfest for instance.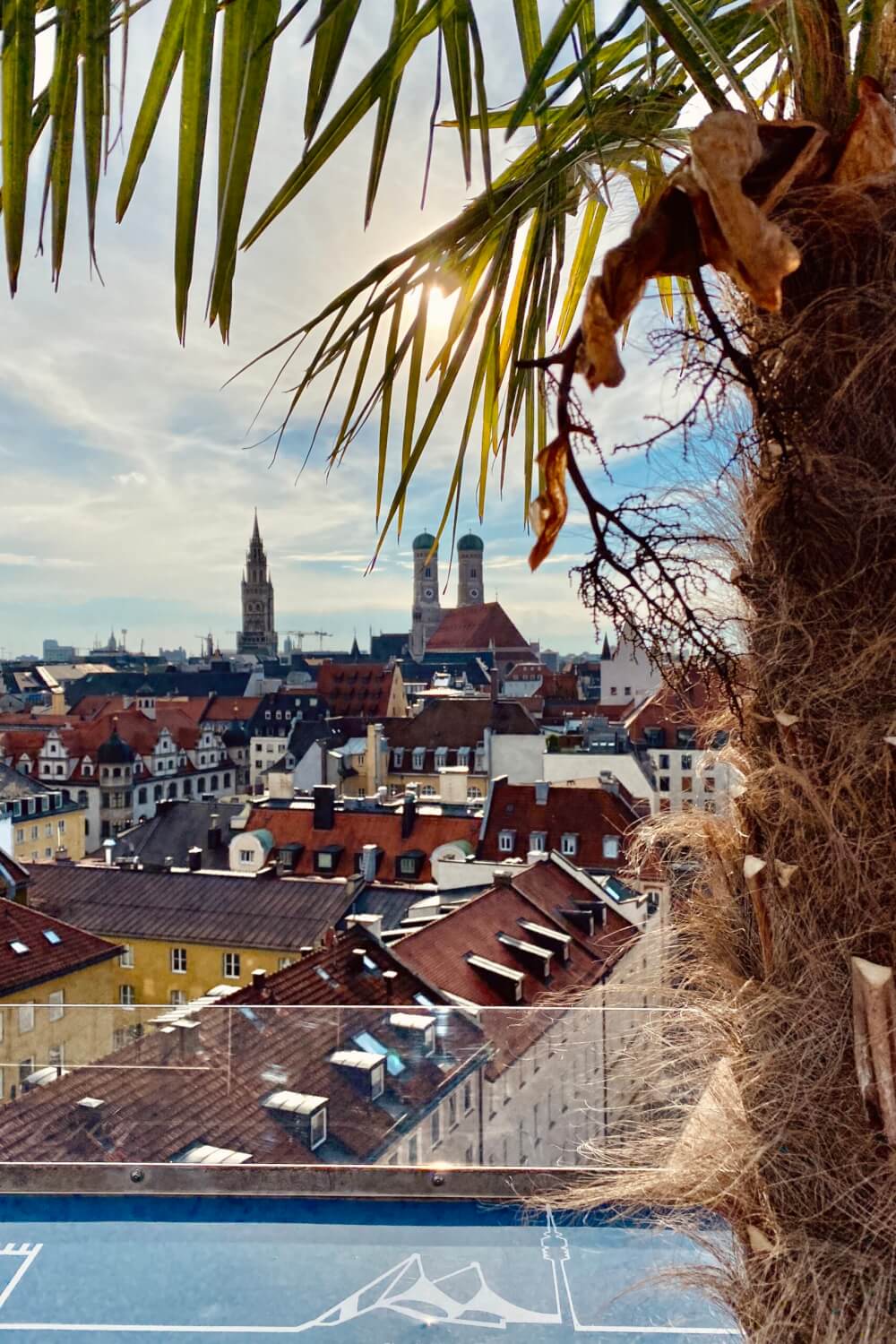 4. Don't miss Munich Airport's Brewery!
One of my favourite Munich fun facts is that it's home to the world's first airport brewery – Airbräu, located at Munich Franz Josef Strauss Airport (AKA Munich International Airport).
Besides the novelty of it being an airport brewery, unlike most airport options, the food and drink here is both delicious and reasonably priced (a 1L Maß of beer for only €5.90!!!)
So, if you have a later flight, then it's definitely worth getting to the airport early for some pre-flight indulgence, or to grab a leisurely bite after your flight before heading into the city.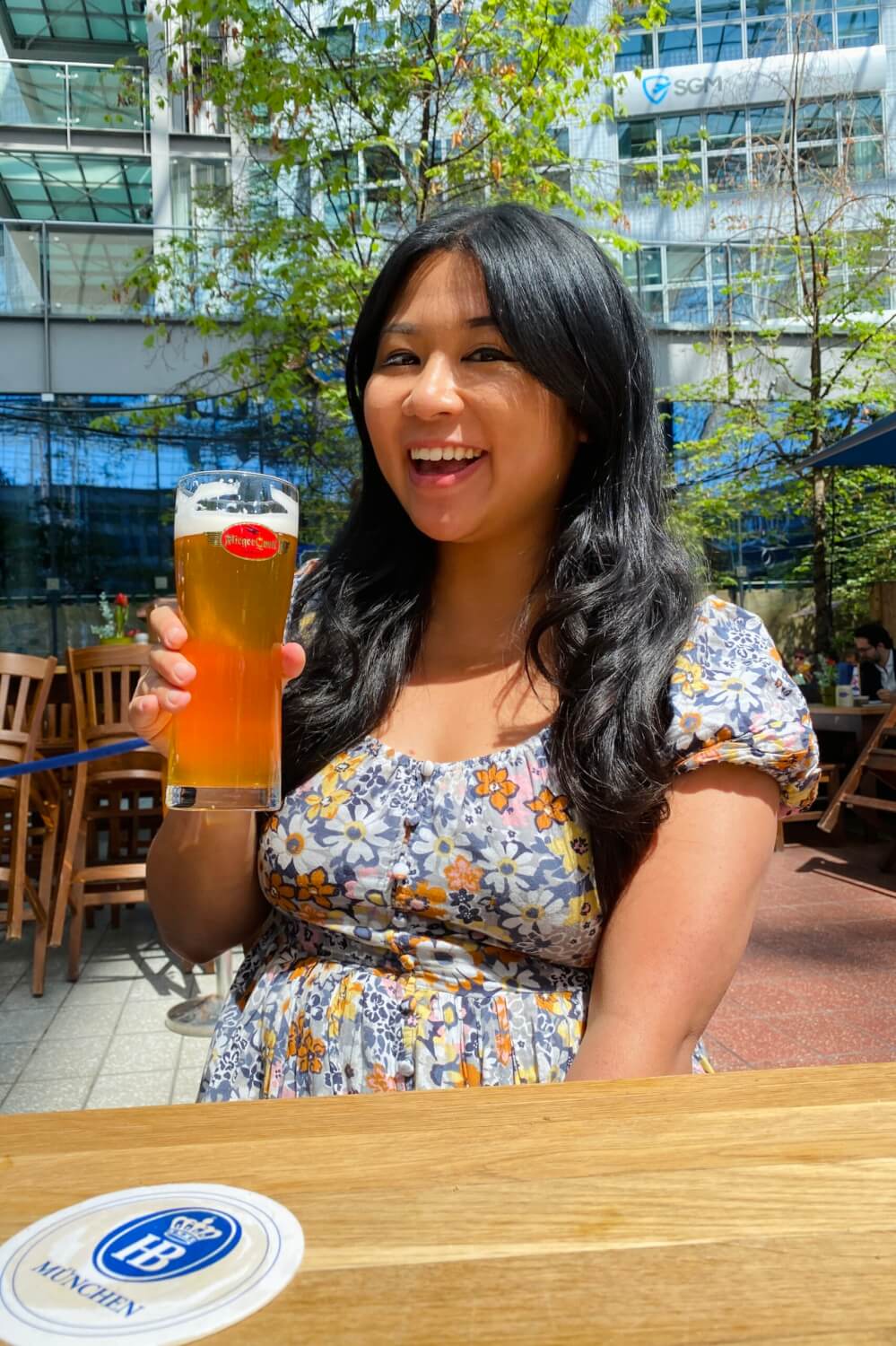 5. Beware of "Munich West" Airport
Now, while Munich Airport is an excellent airport and the most likely point of entry for most international visitors, another "local" airport to beware of is the one known as Memmingen Airport or Allgäu Airport, sometimes billing itself as "Munich West" when servicing budget carriers like Ryanair, Wizz Air or easyJet.
While this name is becoming increasingly less common (likely due to complaints), it's important to note that "west" in this instance really does mean west… as in, 1.5 hours west from Munich's city centre.
So, just keep that in mind if you're booking flights and you see it pop up as an option. While it can often have very affordable flights, the trade-off is you need to hop on a paid shuttle for 1.5 hours before arriving into town.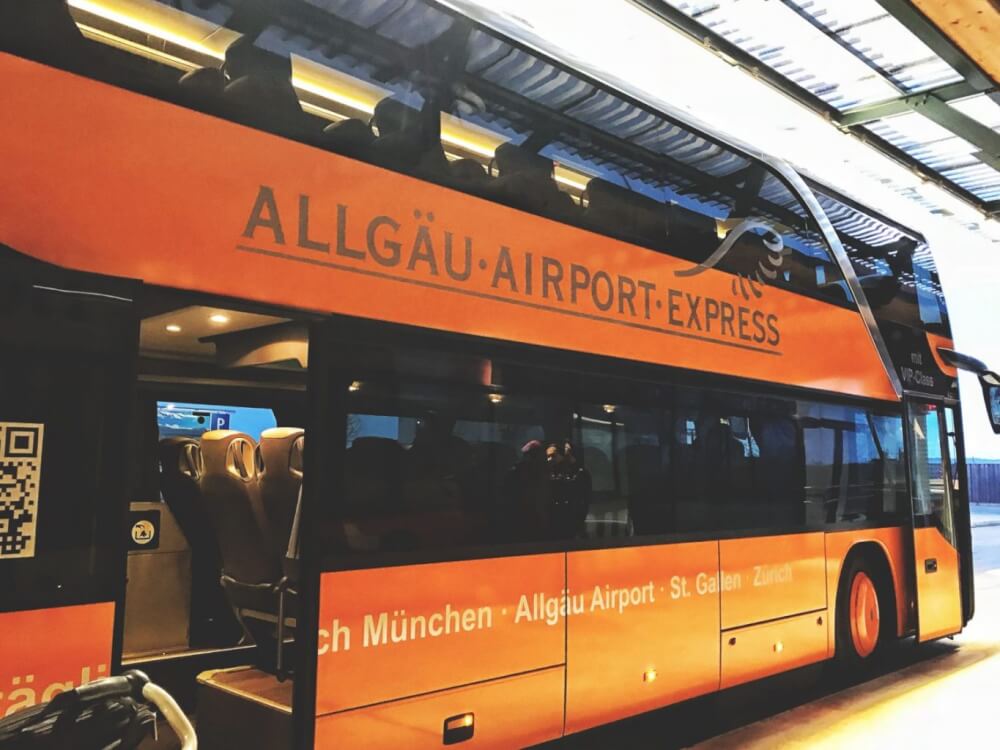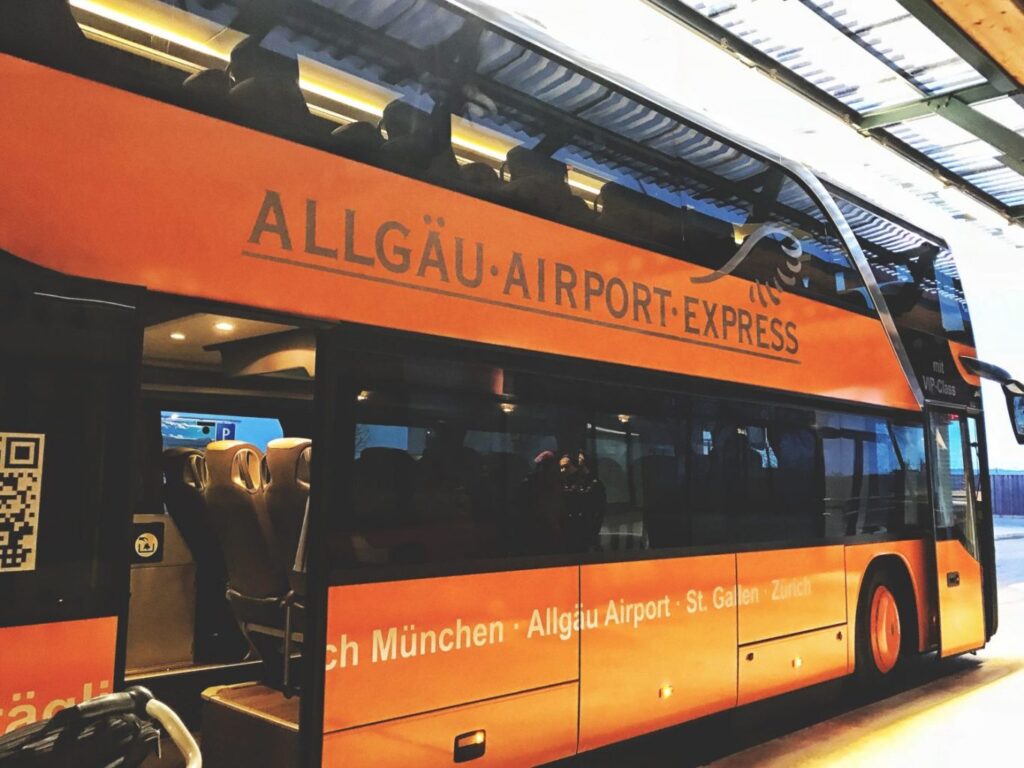 6. Public transport is the best way to get around
In terms of getting around Munich, public transport is a convenient and cost-effective option, so there's no need to buy a pricey hop on/hop off bus tour or rent a car.
With a reliable and punctual network of buses and trams, in addition to the U-Bahn (the underground metro system) and the S-Bahn (the suburban train system), Munich's public transport will get you pretty much anywhere you need to go.
I have a full guide to Munich's public transport that explains everything fully, but here's a quick overview:
Transport on Munich's local network all use the same tickets so you can mix and match different modes of transport as needed
There are no fare gates. Instead you're expected to buy and validate your own ticket, then show it if a ticket controller comes on board
Tickets can be purchased in-person at machines (press the UK flag to activate the English menu) OR more conveniently, you can download the MVG app which allows you to search routes and buy the correct tickets really easily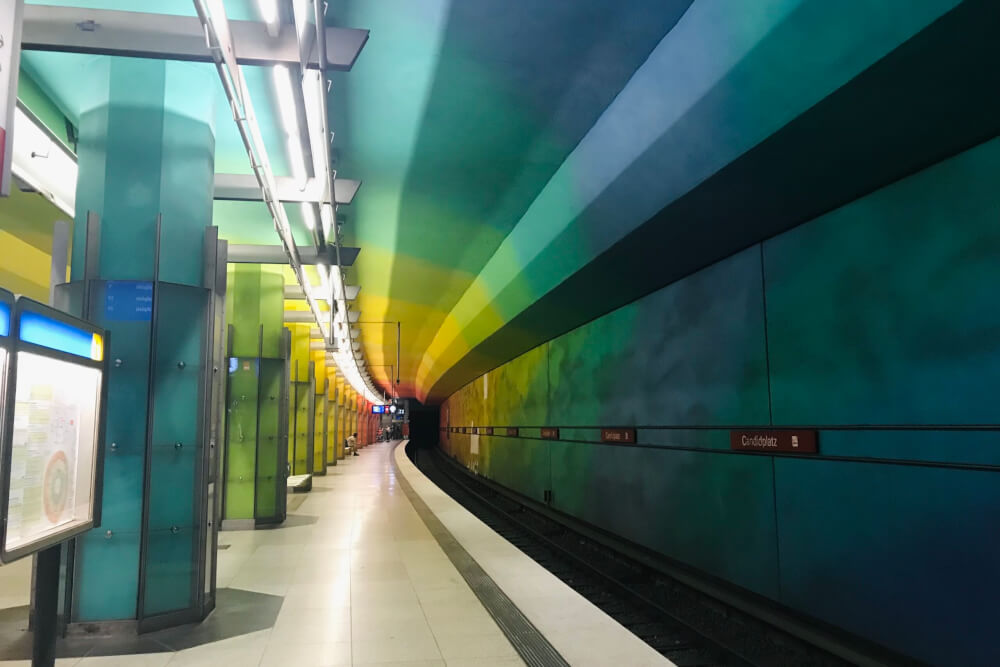 7. Remember to validate your ticket correctly
If you plan to use public transport during your Munich trip, one of THE most important must-knows is that you need to validate your ticket properly to avoid getting fined. Just having a ticket isn't enough.
You can validate your tickets though machines that look like this:
Alternatively, if you use the MVG app, you can just buy/validate tickets right on your phone, and you're much less likely to mess up.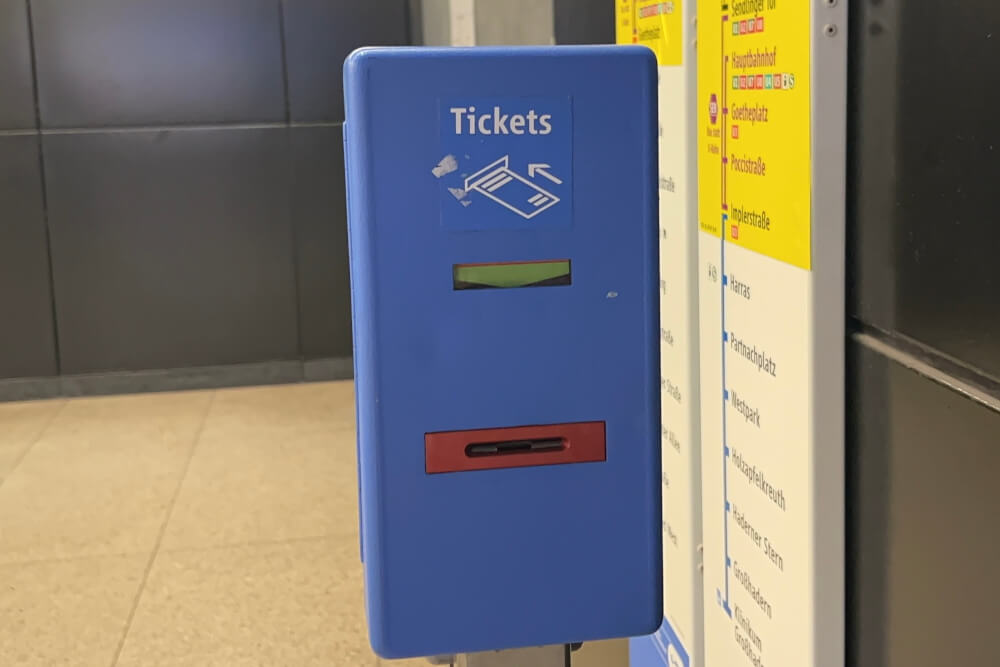 8. Look into special tickets to save money
Another important Munich must-know is this: very rarely will buying a single one-way ticket be the best option.
There are tons of different ticket types and discounts that are suitable for visitors, so if you're looking to save money, here are some public transport tickets to consider:
CityTourCard: This is a made-for-tourists offer that bundles unlimited public transport for set days with travel to/from the airport along with some discounts for paid attractions. Only really worth it if you plan to visit a lot of the included attractions/want peace of mind.
Stripe Tickets: This is often the best value for visitors who are using public transport sparingly. With a stripe ticket, you buy 10 stripes that you redeem as you go. The # of stripes you must redeem depends on how far you're going, but most journeys within one zone are worth 2 stripes. Overall, this works out to be cheaper than buying single tickets every time.
Day Tickets: This allows you unlimited travel for the day, and is usually worth it if you plan to do three or more trips on public transport that day. You can even get a group day ticket that covers journeys for multiple people.
Short Trip Tickets: There's also the short ticket so if you're only going 2 stops or less on the Ubahn or 4 stops or less on the bus/tram, you can buy a short ticket which is much cheaper.
IsarCards: These are weekly/monthly passes that give you unlimited travel during the period of validity and may be worth it if you're in Munich for a longer time.
9. Buy a Bayern Ticket (AKA Bavaria Ticket) for day trips
Besides local transport offers, there's another epic discount for state-wide train travel that I must alert you to: the amazing Bayern Ticket (AKA Bavaria Ticket).
This ticket gives you unlimited travel on regional trains and public transport within Bavaria for one whole day, making it perfect for day trips… especially if you're travelling with others, because the per person cost is cheaper for every additional person you add.
Best of all, it works on local public transport too! The amount of money I've saved using this ticket over the years is truly mind-boggling, so I hope you get good use out of it too!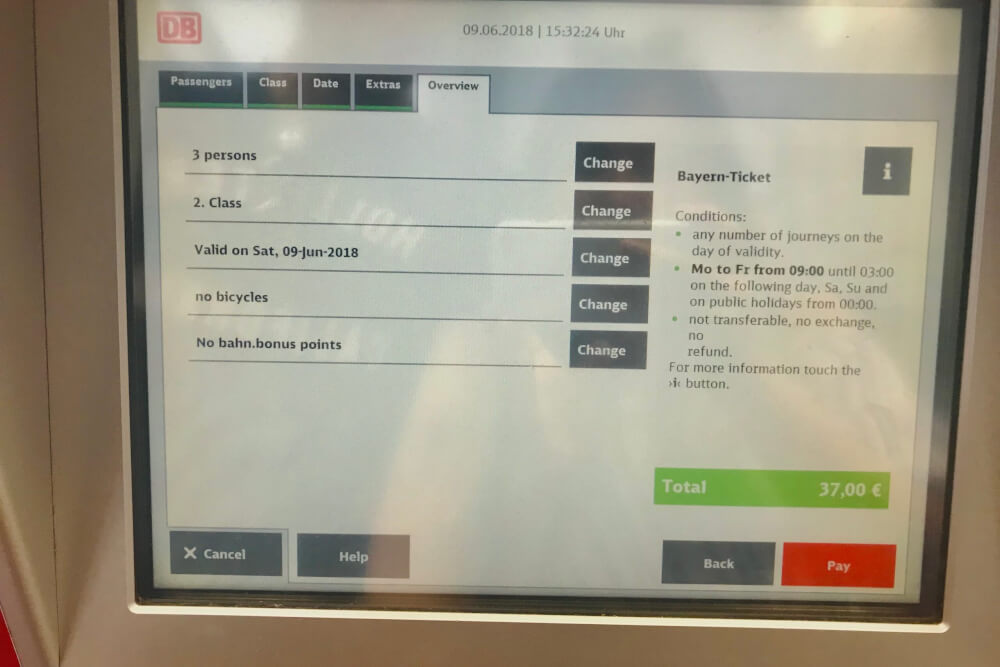 10. Do at least one day trip during your visit
On that note, Munich is an amazing base for various day trips, so if time permits, I'd highly recommend venturing out of the city to see some of the amazing spots nearby.
Here are some popular ones that I've written day trip guides for: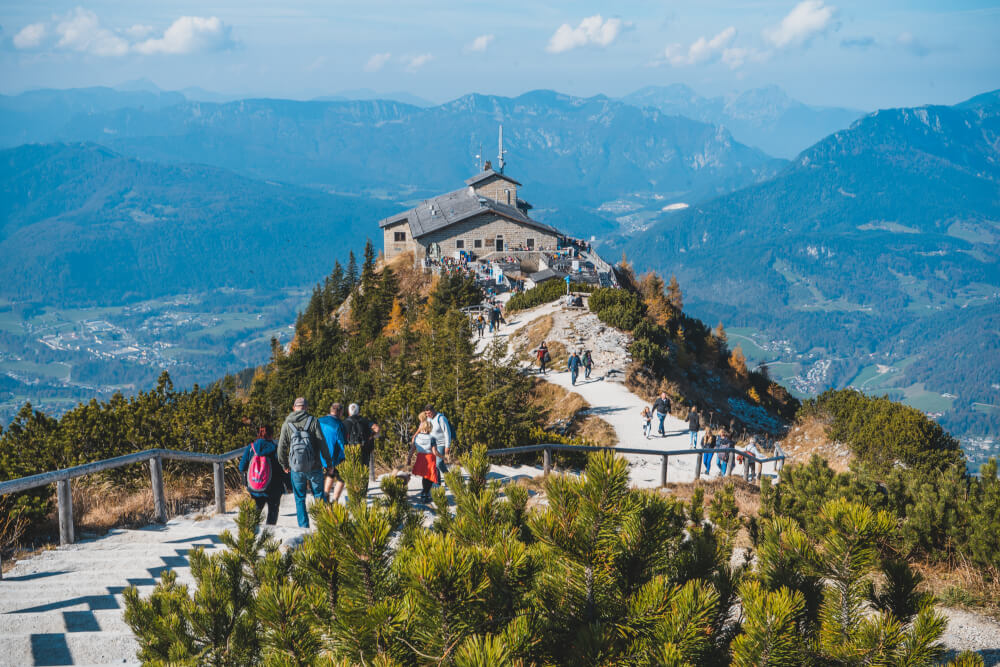 There are also many beautiful lakes close to Munich that I can recommend checking out:
Starnberger See (Lake Starnberg)
Ammersee
Chiemsee
Walchensee
Tegernsee
Königssee
Eibsee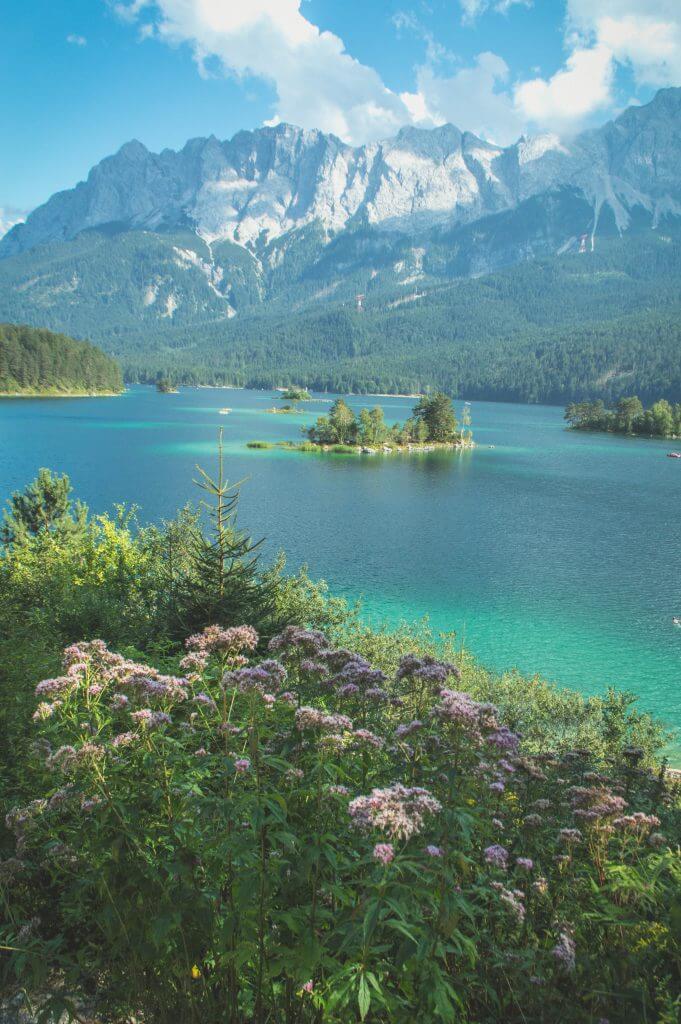 11. Beware that there are several large train stations in Munich
When booking train travel, first-time visitors to Munich can often get confused by the different station names, SO beware that there are several large train stations in the city, and depending on where you're staying, you may be closer to one over the other.
Here are the main stations to look out for:
München Hauptbahnhof (HBF) – the Central Station
München Ostbahnhof – the East Station
München Pasing
So, again, when booking tickets, be sure to identify which station is closest to your accommodation rather than going in/out of the main central station (Hauptbahnhof) every time.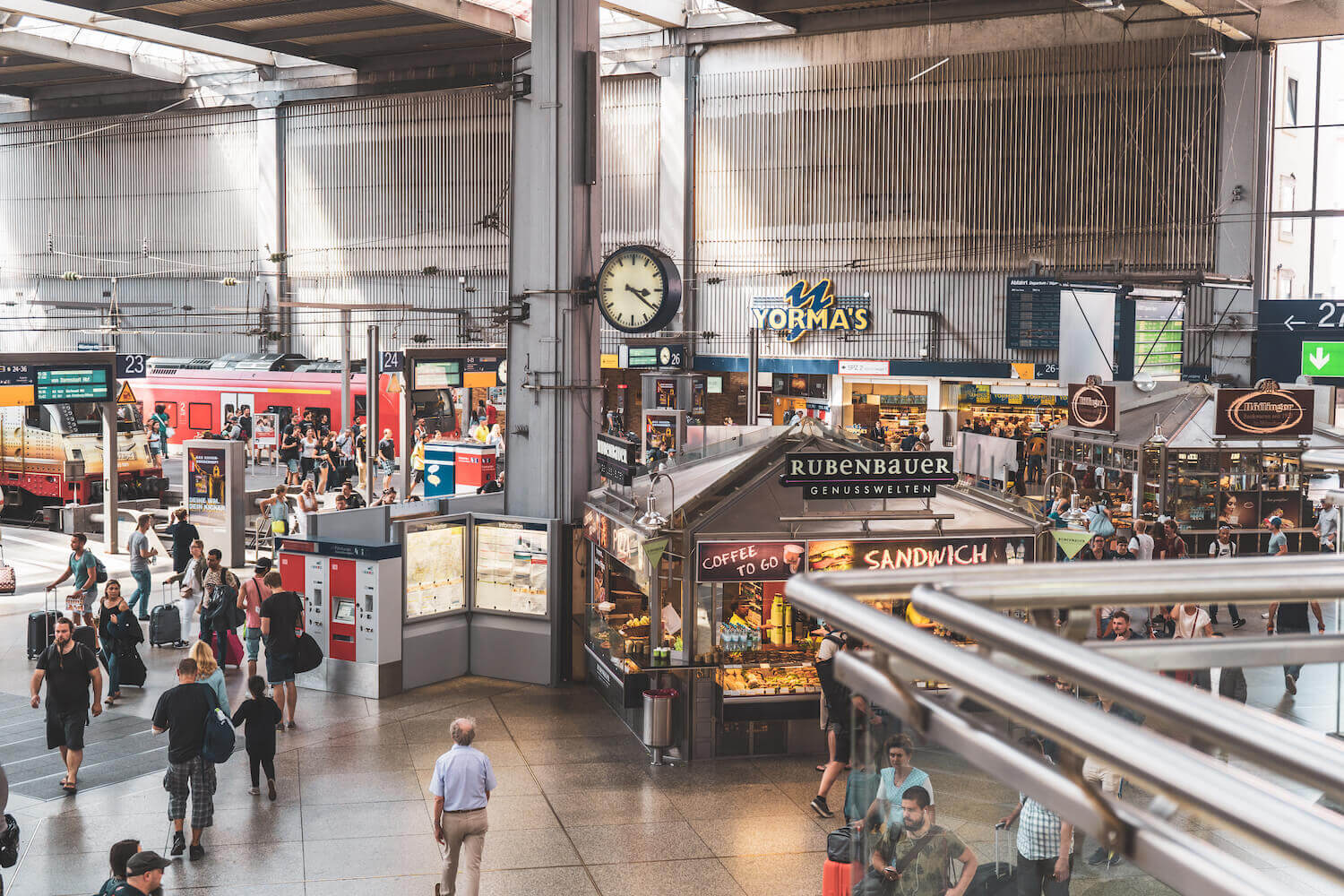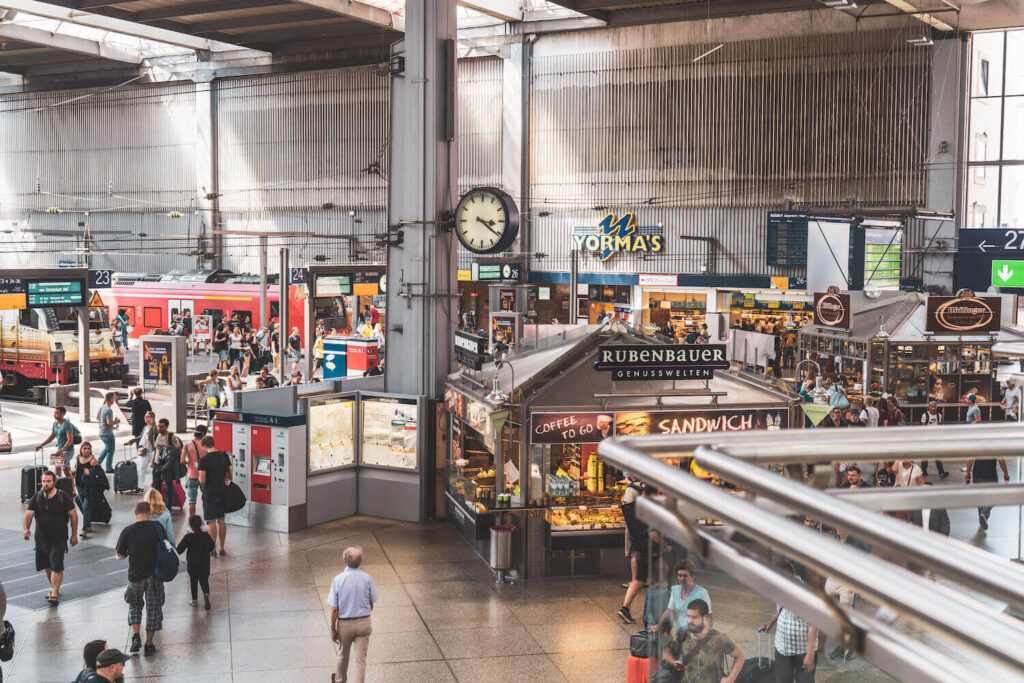 12. You can bring your own food to beer gardens
If you're looking for Munich money-saving tricks, here's one for you.
Many first time visitors don't know this, but when it comes to large self-service beer gardens (like the Chinese Tower for instance), you can actually bring and consume your own food, a right protected by law in the Bayerische Biergartenverordnung (Bavarian Beer Garden Ordinance).
Under this ordinance, when you're in a Bavarian Biergarten, so long as you buy a drink, you're welcome to hang out and enjoy whatever snacks you smuggle in… within reason, meaning you're not meant to bust out a BBQ and grill up a full hog roast, but bringing little nibbles like salads, dips, salads, sandwiches, etc. is all fair game.
Of course, this general rule only applies to self-service areas of large beer gardens, and not individual restaurants that may have patio space. When in doubt, look for places that are labelled "Biergarten" rather than "Wirtsgarten".
If you see servers, table service, or table cloths, these are generally red flags that you're not allowed to bring and consume your own food.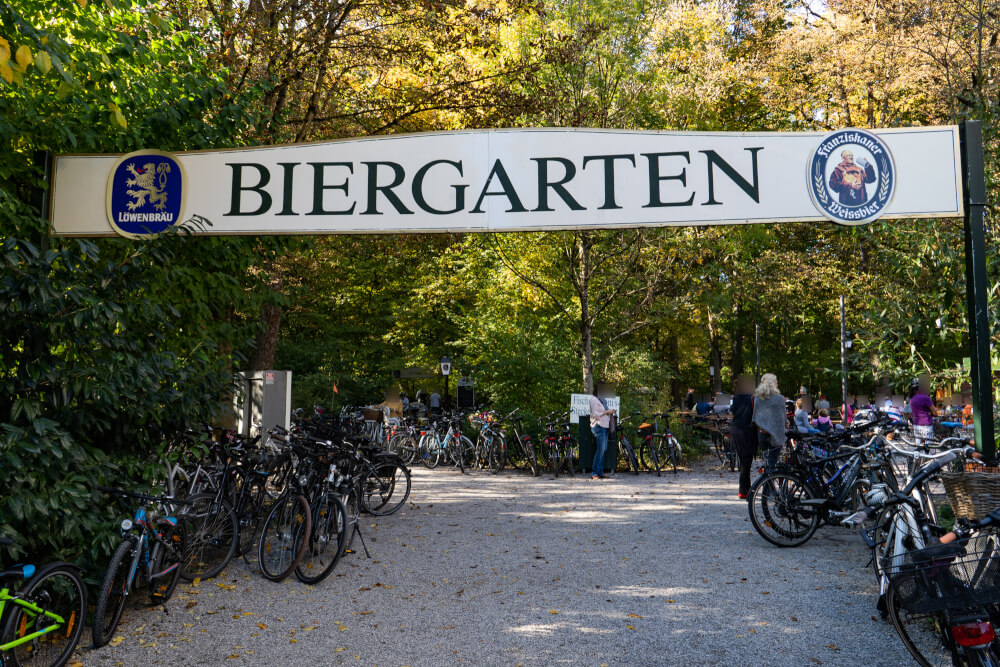 13. Most beer gardens are self-service
On the topic of beer gardens, you should know that beer gardens are mostly self service, so in most cases you'd walk in, grab your own beer, grab your own food, and then pay at the Kasse (or cashiers).
When in doubt, just observe what others seem to be doing.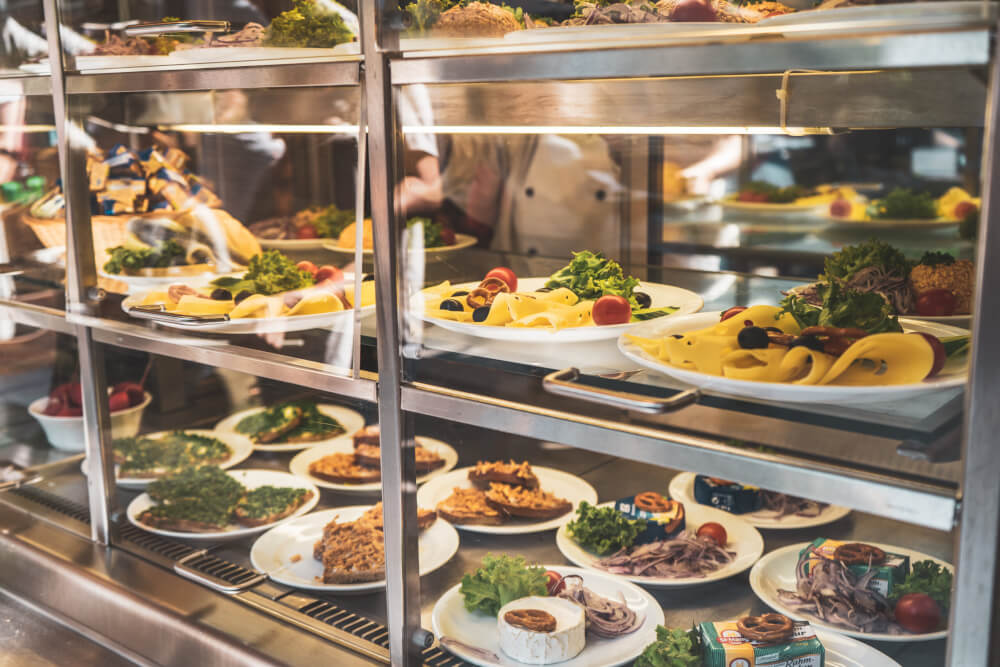 14. Beware that you must often pay a deposit for glassware
When visiting beer gardens or Christmas markets, first-time visitors are often surprised that their total bill is more than they anticipated.
This is more often than not due to the Pfand (or deposit) that they charge on glasses, which is an additional charge that you get back when you return them.
PS: If you are given a special coin or token when buying your refreshments, be sure to hang onto them because they must be returned with your glassware to get your deposit back.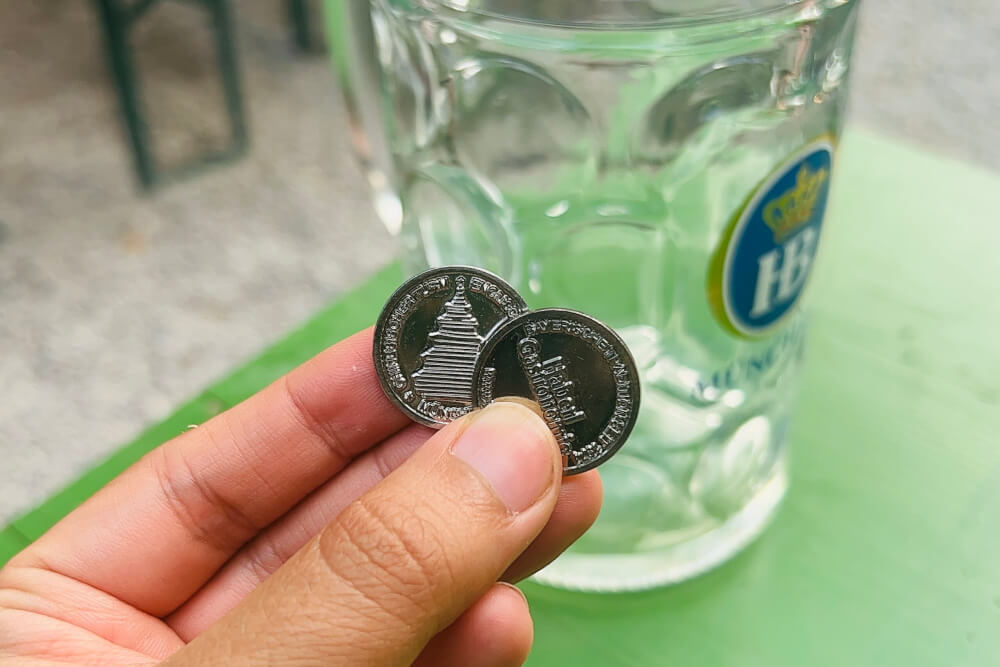 15. Familiarize yourself with Bavarian must-eats
Now let's move onto one of my favourite topics… food!
Sadly, if I were to talk about all the best foods to try in Munich, this post would take you a decade to read, so for the sake of your attention span, I'll be highlighting just my top choices below.
Schweinebraten or Schweinshaxe (Roast pork): Schweinshaxe is the more famous giant pork knuckle, but I personally prefer the Schweinebraten which is tender pork shoulder that usually comes with less skin. Whichever you choose, it has to be wolfed down with a potato dumpling (Knödel) and beer gravy.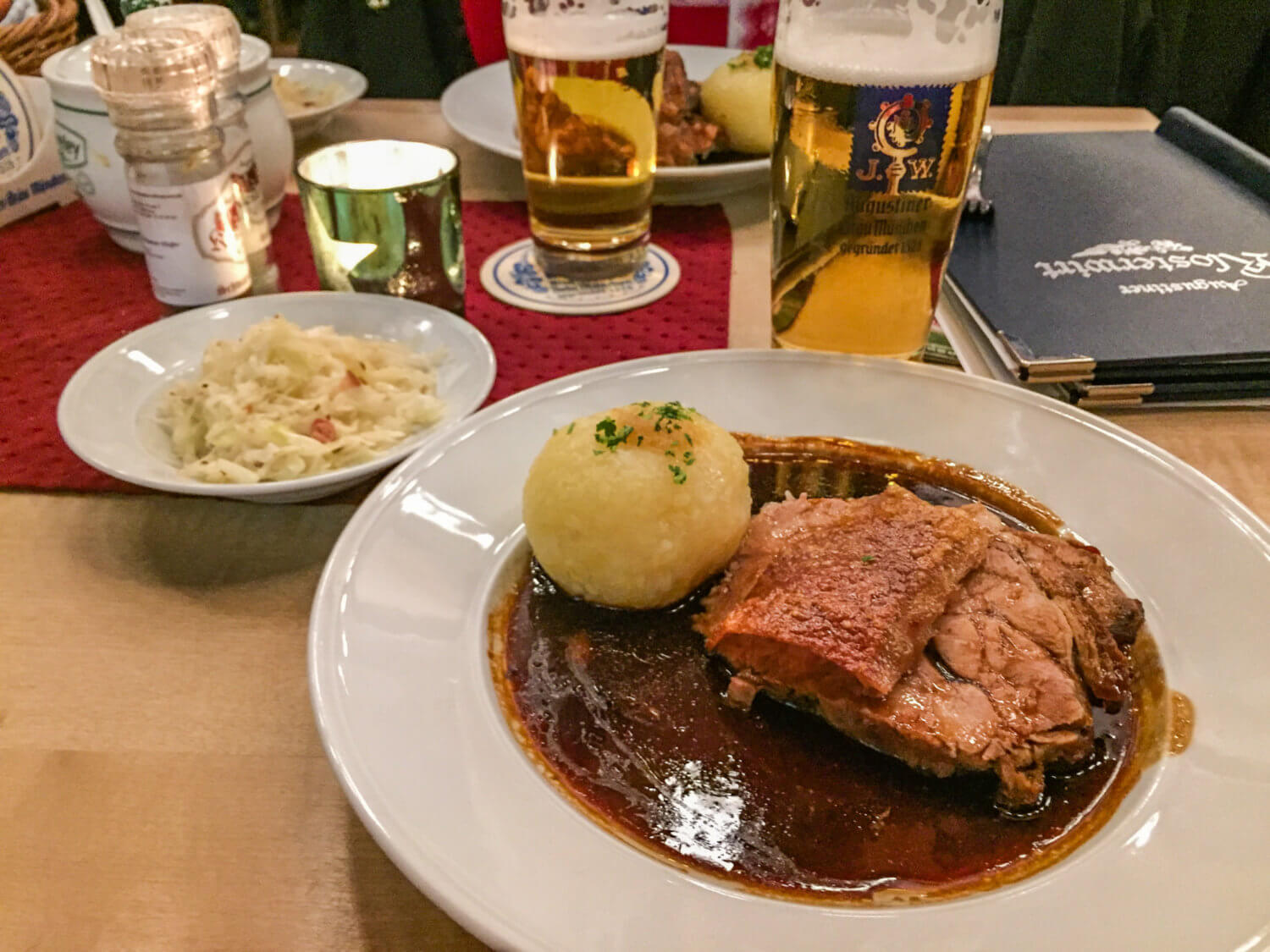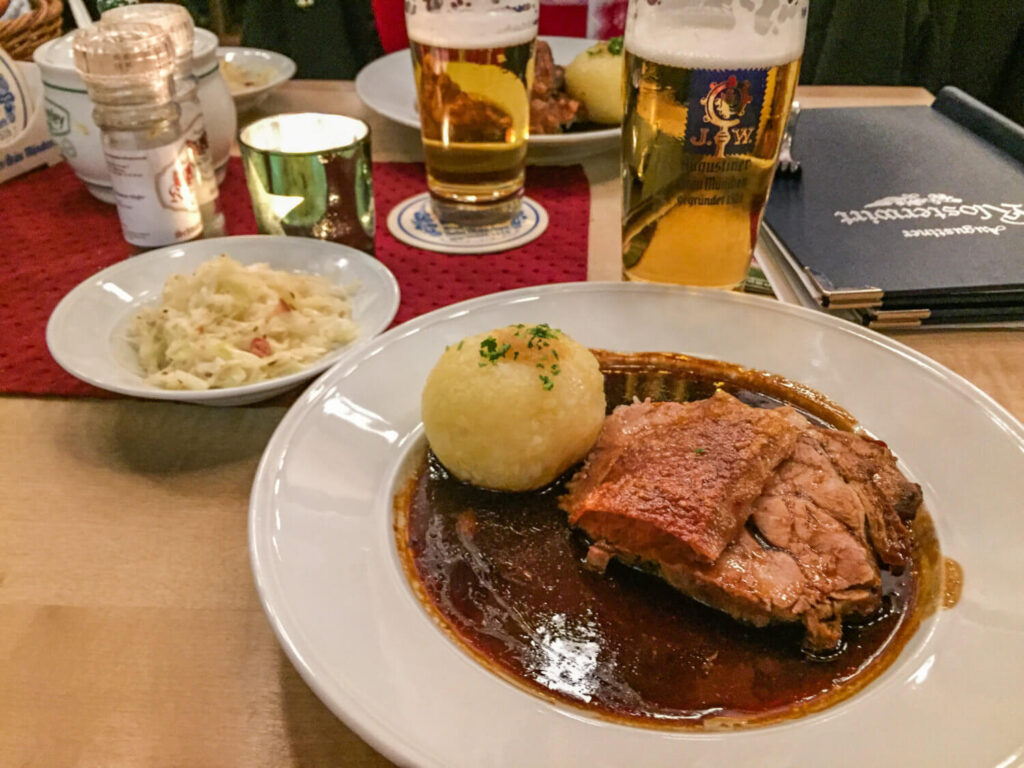 Obatzda: A delicious Bavarian dip that's available at most beer gardens and beer halls. Made up of soft cheese, butter and various seasonings, this creamy orangey mound of heaven is best enjoyed with a giant doughy pretzel.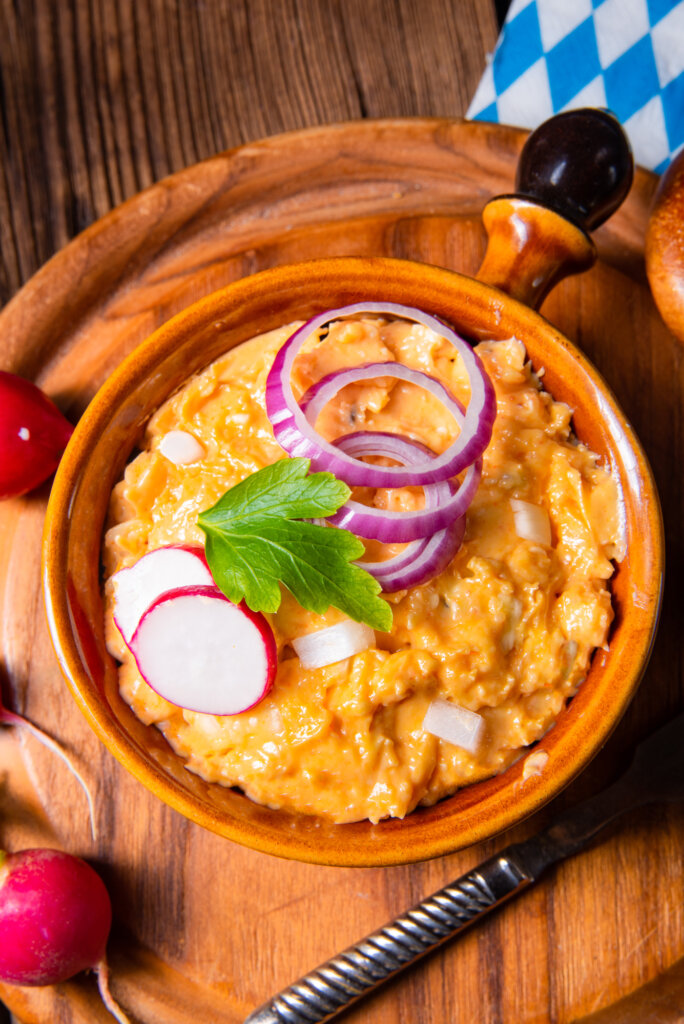 Hendl (Roast chicken): A rather self-explanatory specialty, but an important one consisting of perfectly roasted chicken. This is the best meal after you've had a few beers.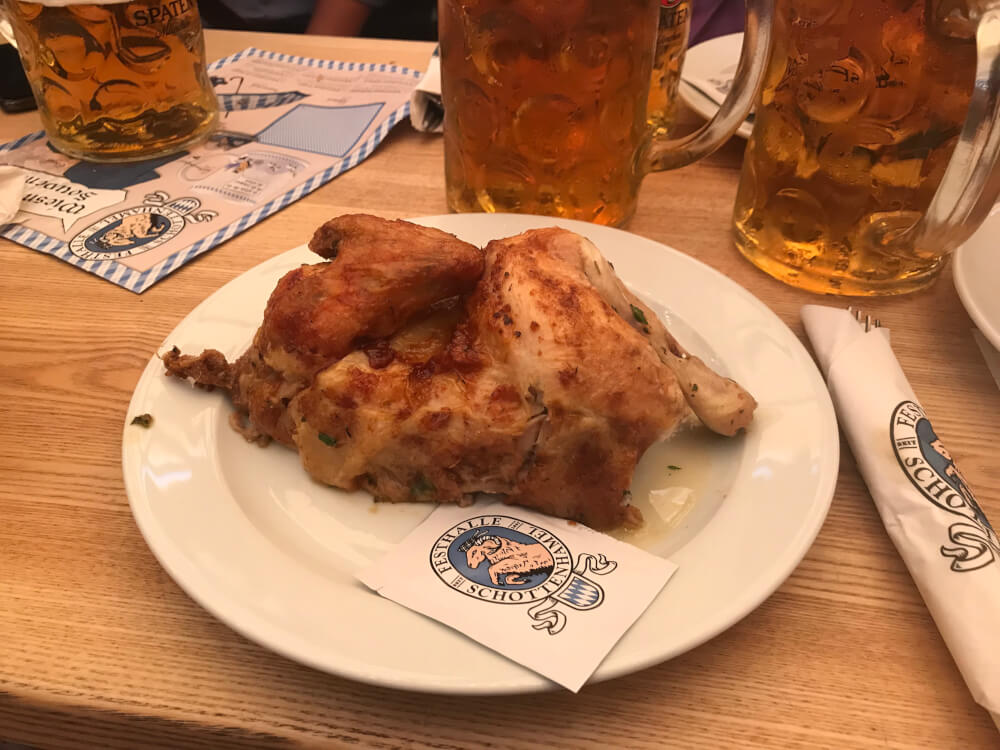 Käsespätzle: Bouncy little noodles served with melted cheese and crispy onion. SO good, and one of the best vegetarian-friendly Bavarian foods to try in Munich.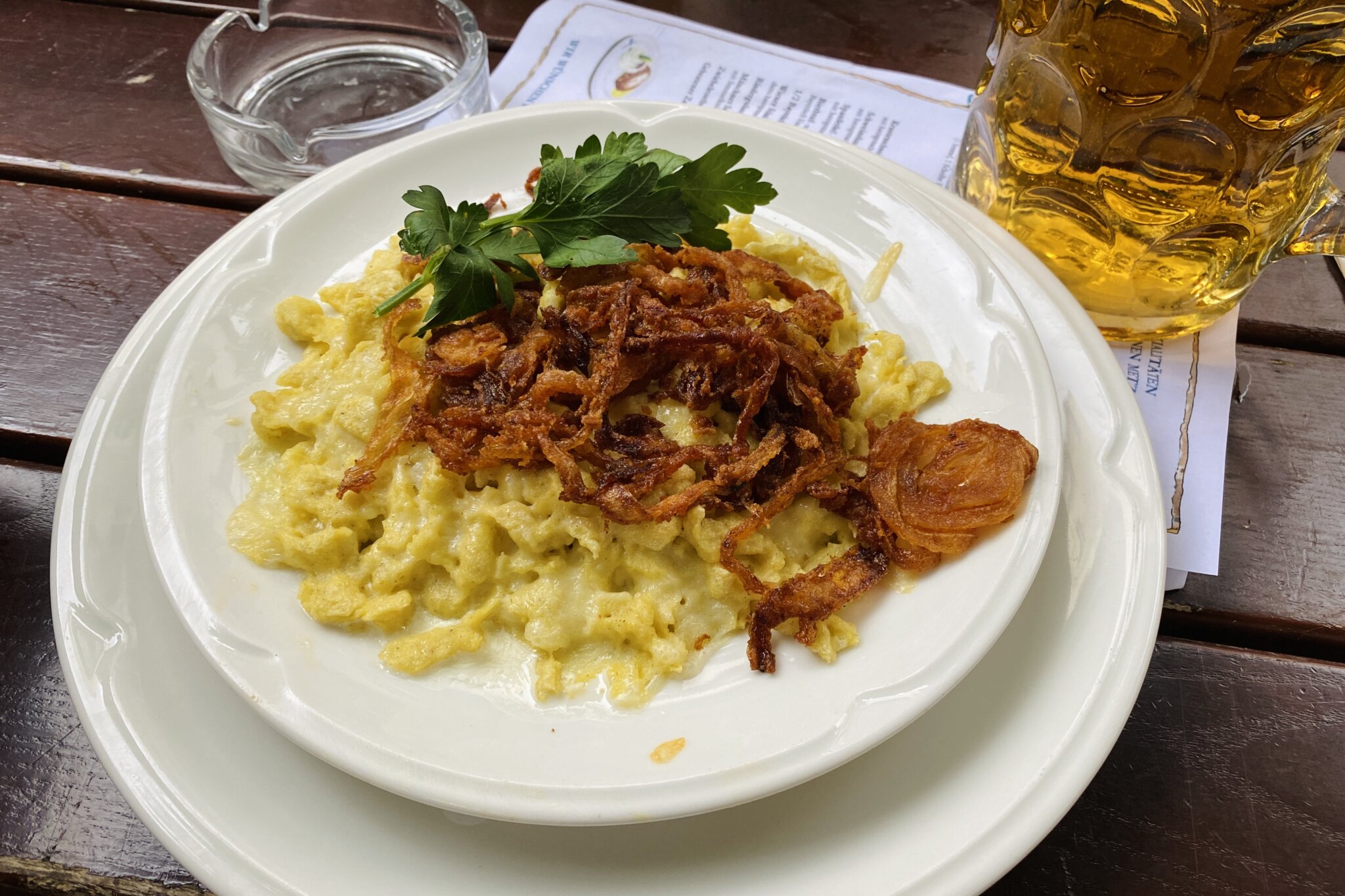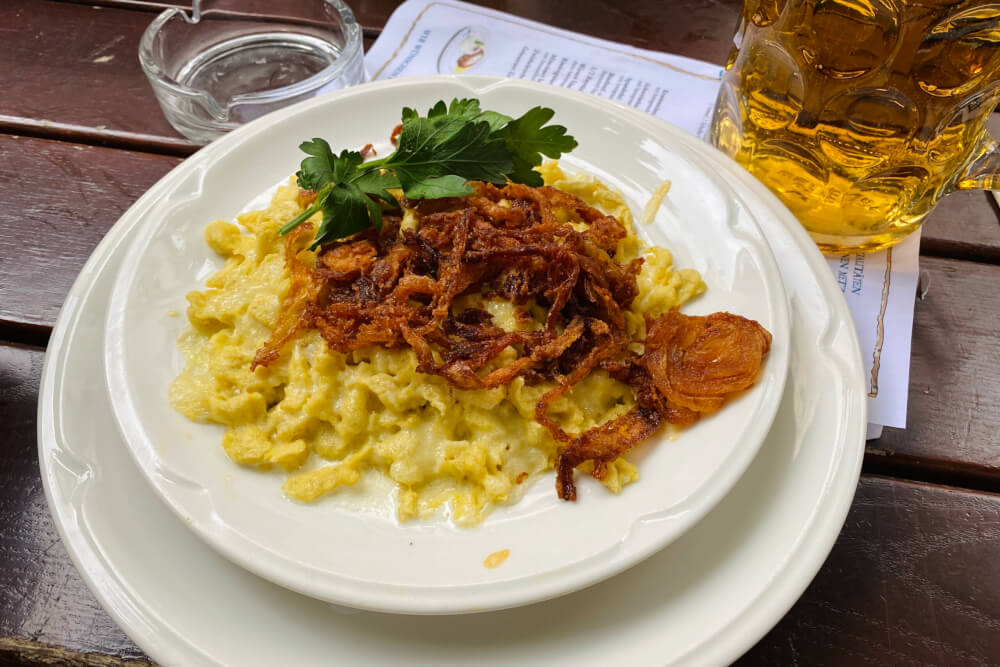 Kaiserschmarrn: A torn pancake dessert topped with sugar and served with jam or apple sauce.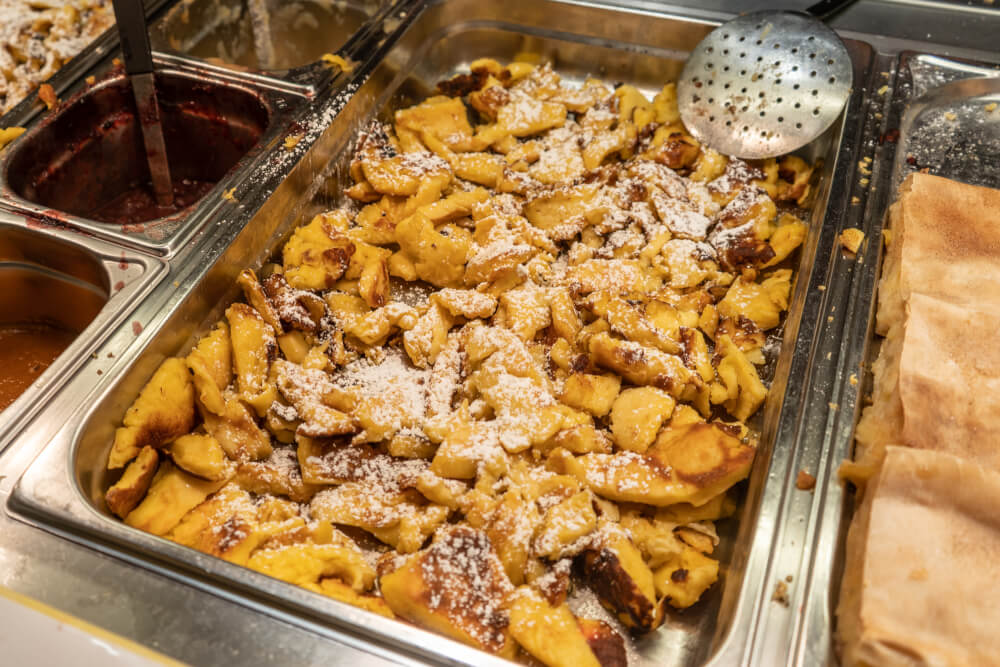 Dampfnudel: A steamed dumpling served in a pool of vanilla sauce.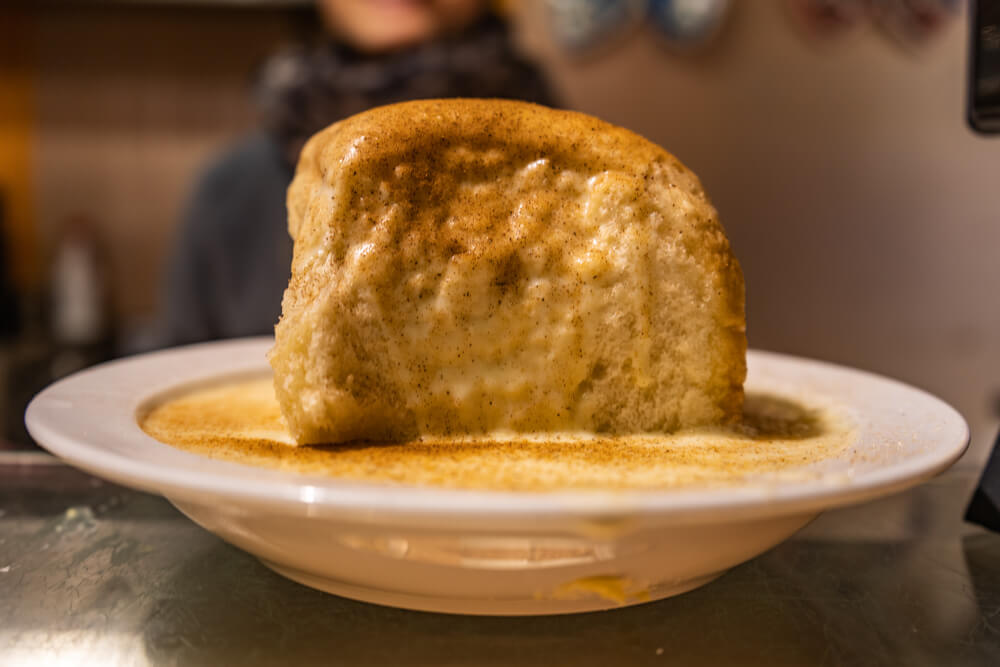 Bavarian breakfast: Involves Weißwurst (white sausage) with sweet mustard, a pretzel and wheat beer. Don't knock it until you've tried it!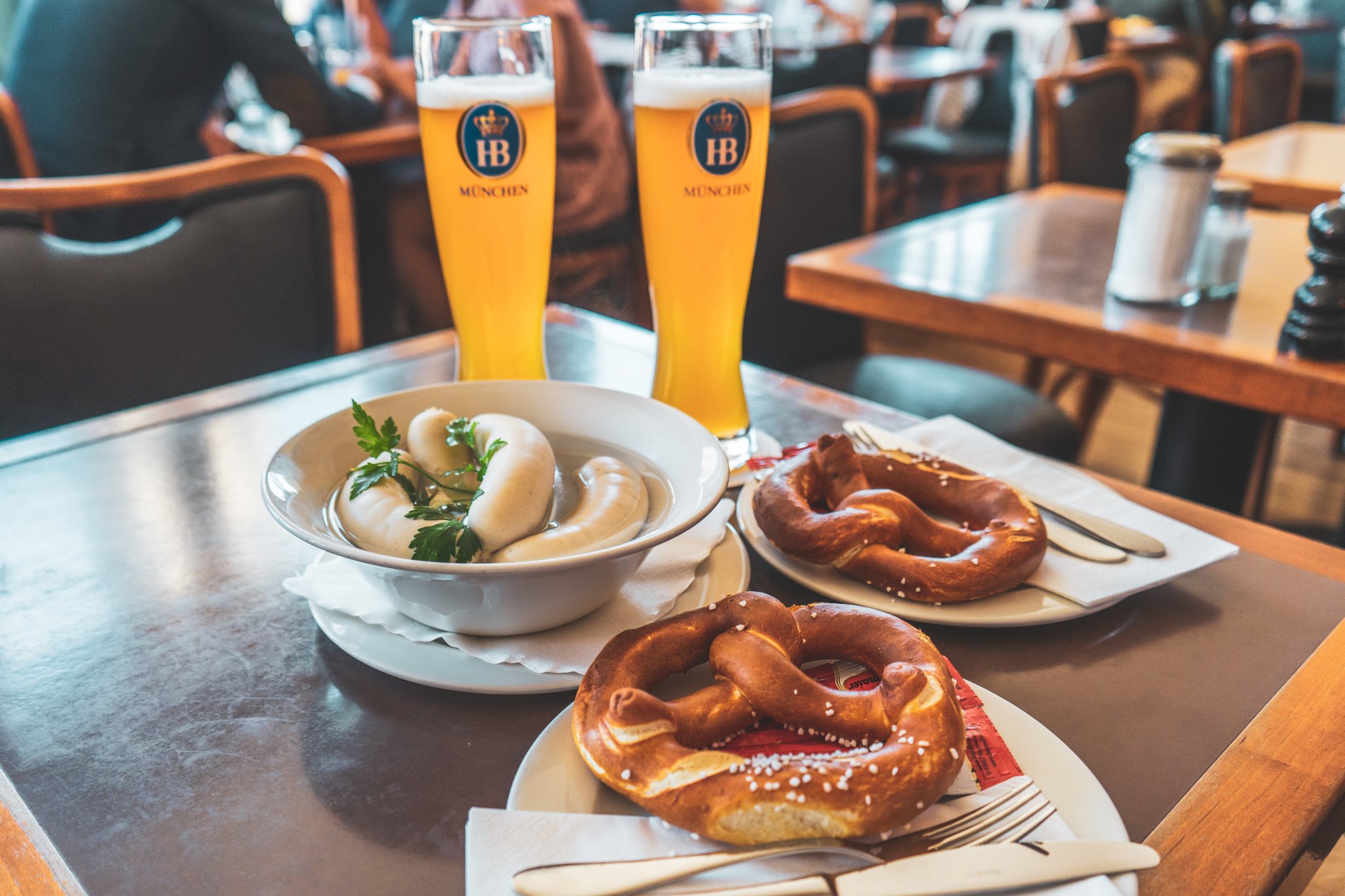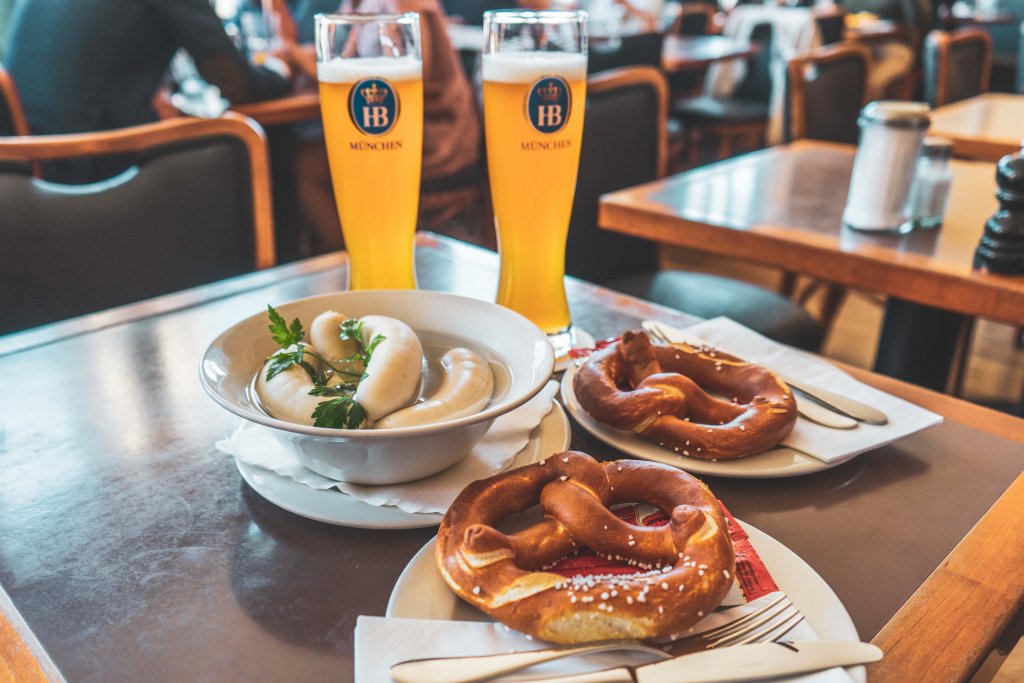 16. Don't forget to peel your Weißwurst
On that note, one of my most important Munich tips is to peel your Weißwurst and eat it properly. I shudder to think of all the poor souls who have fallen victim to this confusing trap over the years.
When it comes to Weißwurst, do not… I repeat DO NOT eat the skin.
Make an incision down the middle, peel it off, then dip the questionable-looking (but tasty) contents into a pool of sweet mustard. It's honestly amazing, so long as you eat it properly.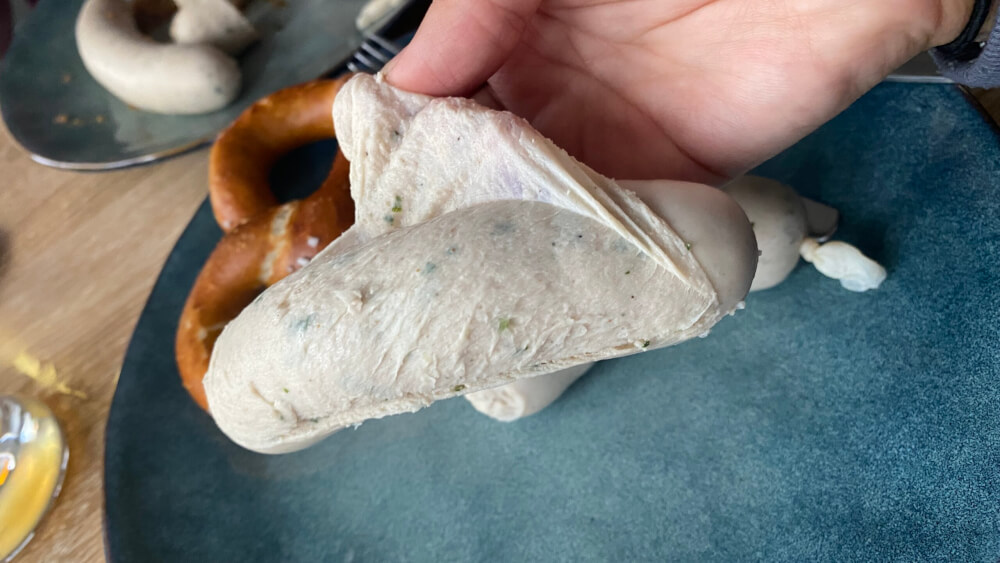 17. Do NOT eat the gingerbread hearts
Speaking of silly Munich food mistakes to avoid: do not under any circumstance eat the adorable gingerbread heart cookies you see on display all over the city.
They are not meant to be eaten and are more decorative souvenirs than anything else. Bite into one and you may well break a tooth (or at least suffer with a mouthful of crumbly sadness). You've been warned.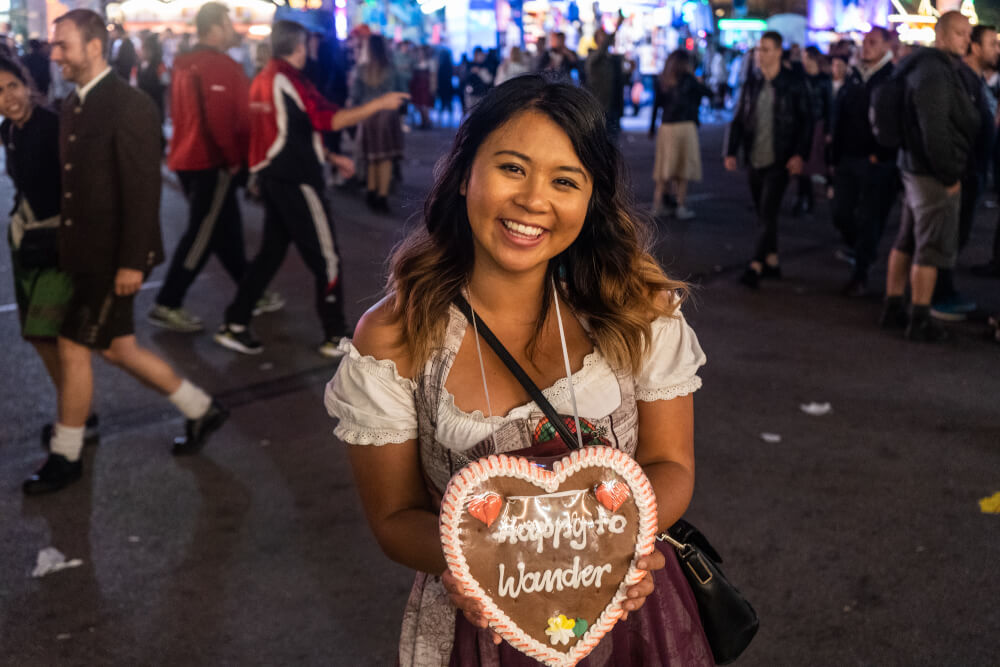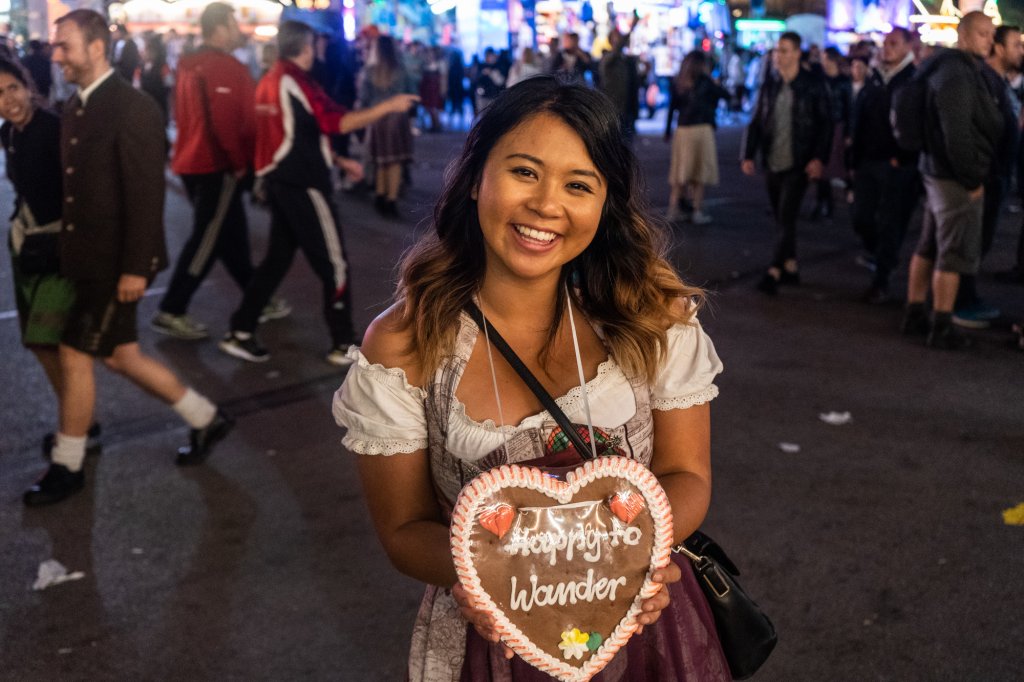 18. Try beer from each of Munich's 'big six' breweries
Now, let's move onto my second favourite topic: beer!
Unsurprisingly, the beer in Munich is fantastic and you won't regret trying it. Brewed according to a 500 year old purity law that dictates beer may only be made of water, hops, barley and yeast, the beer here is consistently and dangerously drinkable.
There are 6 main breweries in Munich that brew beer within city limits. These are the only ones allowed to be served at Oktoberfest, and are generally speaking the main ones served at restaurants and beer halls across the city.
Unlike bars or restaurants in North America, most places here only serve beer from one brewery, which makes choosing easy. You say if you want a Helles (a light beer), a Dunkel (a dark beer) or a Weißbier (wheat beer) and they'll bring you what they have.
It is rare that you'll be able to pick from multiple breweries when you order, unless you're going for wheat beer or something different, so take note of which brewery that restaurant or beer hall serves when you walk in by looking for signs like these hanging from the outside: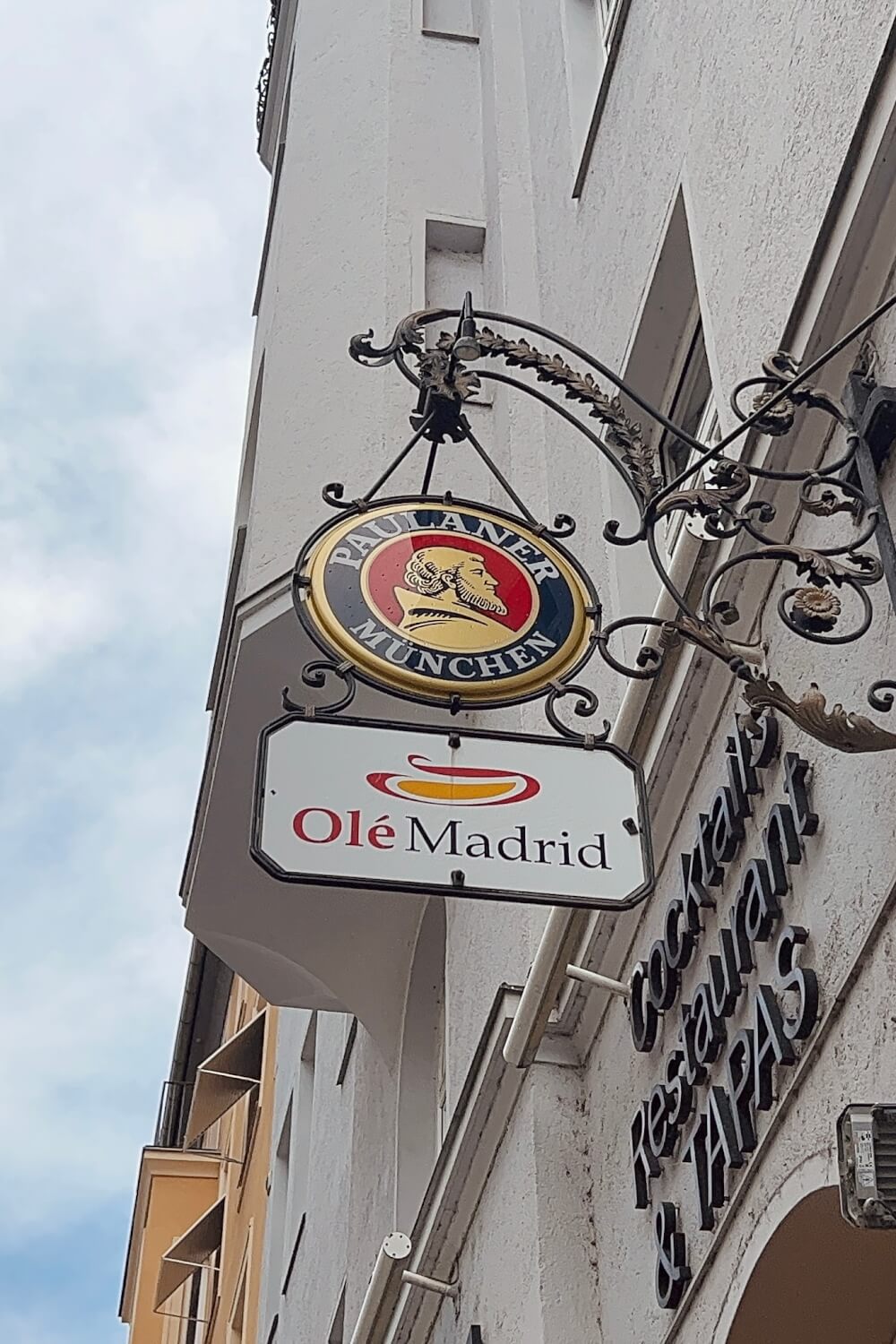 Trying a beer from each of the Big Six is a fun goal to have in Munich, but my personal favourite (and kind of the locals' go-to) is Augustiner. It's rarely exported so be sure to try it while you can!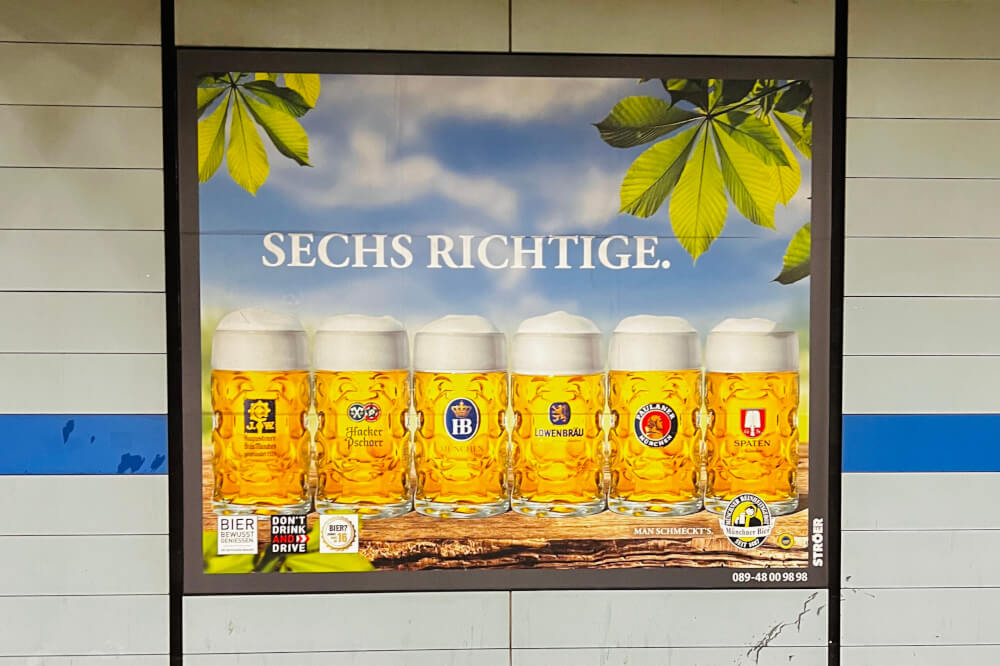 19. Try some classic Munich soft drinks too
If you're not into beer, then don't worry, wine and soft drinks are also common.
The go-to soft drink in Munich is either an Apfelschorle which is half apple juice half sparkling water or a Spezi which is half cola and half orange soda. Both are delicious.
Besides Apfelschorle (which is made with apple juice), there's a whole wide world of Schorle options, which pair sparkling water with different juices to make a spritzer. If you're looking for a refreshing non-alcoholic beverage to enjoy while exploring Munich, make sure to test a few Schorle – they're the best!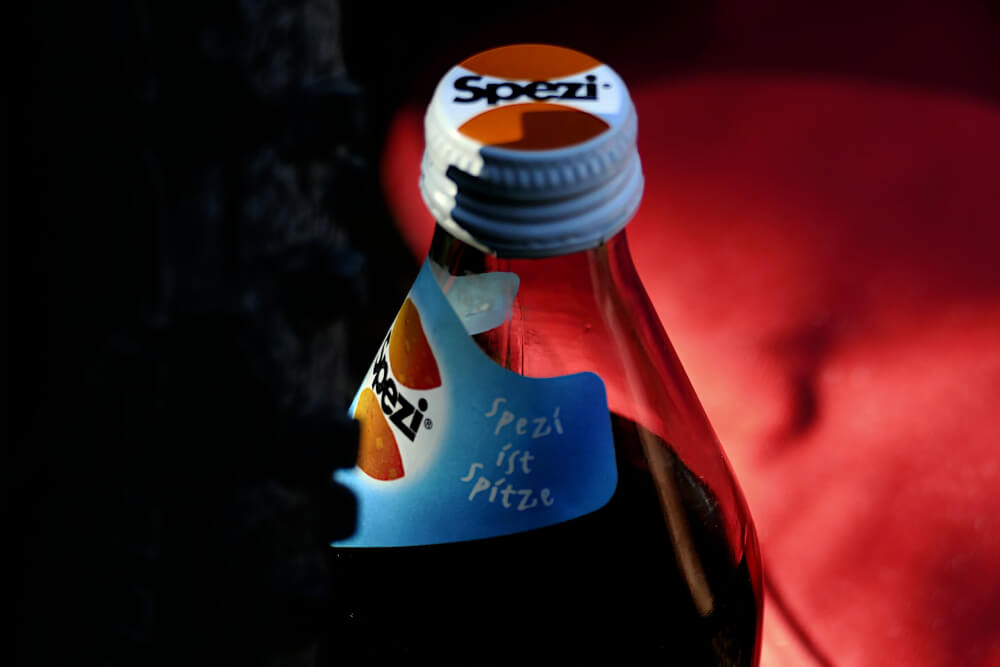 20. Steal my Munich restaurant recommendations for tourists
Now I know many of you will be wanting specific food recommendations and restaurants for Munich, and I do have a full list of the best Munich restaurants for tourists here, but here are some quick recommendations broken down by cuisine:
Bavarian: Augustiner Klosterwirt – a great Bavarian beer hall type place with speedy service and delicious food
Italian: L'Osteria – giant pizzas for an affordable price, with many locations around the city
Ice Cream: Der Verrückte Eismacher – a legendary ice cream spot with very unique flavours including Augustiner beer and a rotation of strange ones like Döner Kebab or Sauerkraut. Definitely worth a sample (don't worry – their main flavours are good too!)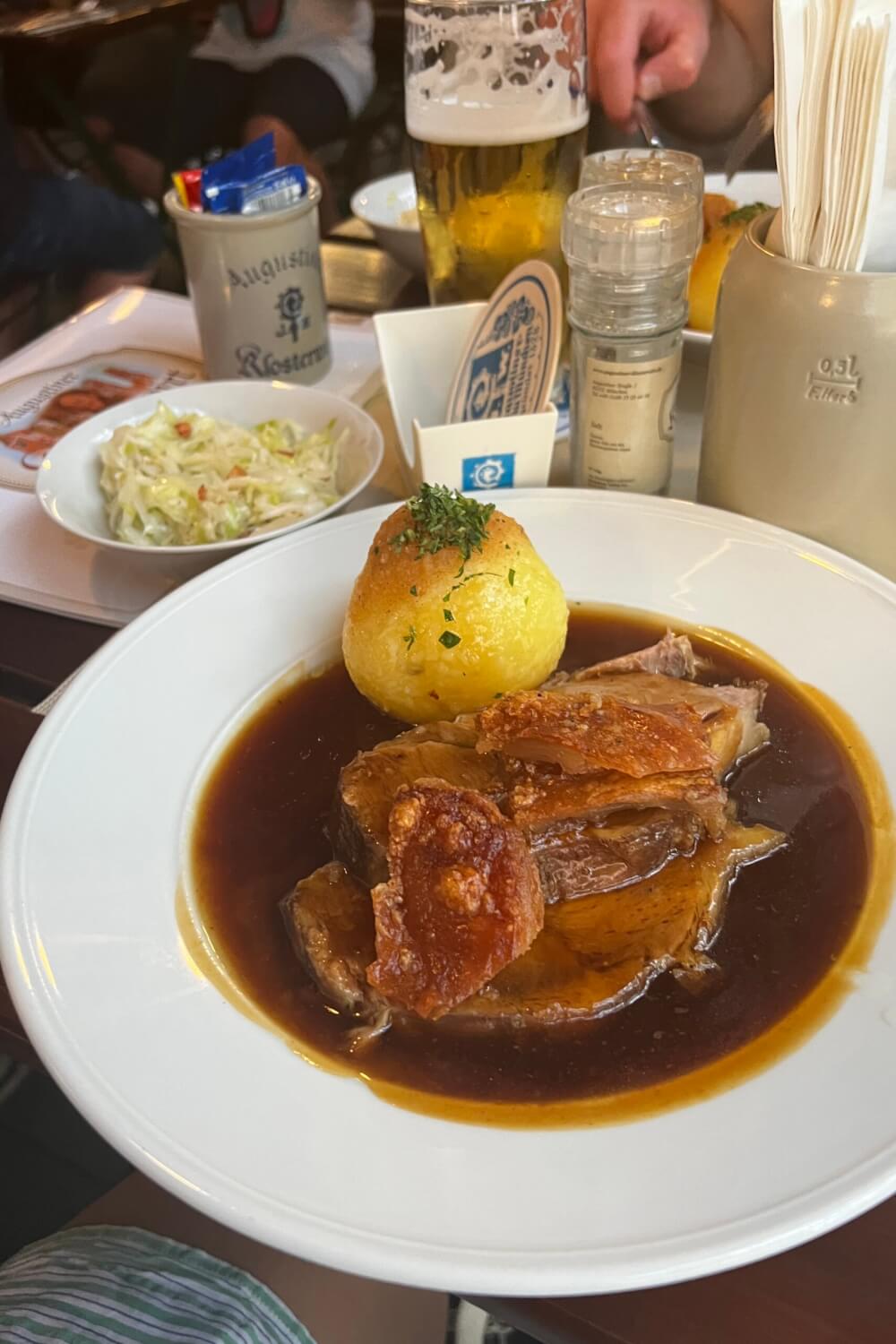 21. Take advantage of 1 euro museums on Sundays
One of my best money-saving tips for Munich is hands down the amazing fact that many of the city's top museums offer 1 euro entry on Sundays.
1 euro!
So, if you time your visit for a Sunday, definitely take advantage of this. It's such a cheap way to get some culture in, plus many of the museums are located close together so you can easily visit multiple in day.
If you're looking for museums to visit, Maxvorstadt is THE neighbourhood to run to, with several amazing museums to choose from.
Of course, go to the ones that align with your interests but my personal favourite art museum is the Pinakothek Moderne (which focuses on modern art) and if you are interested in history, you'll also find the NS Documentation Center in this area, which details the rise and fall of the Nazi Party which of course saw its start right here in Munich.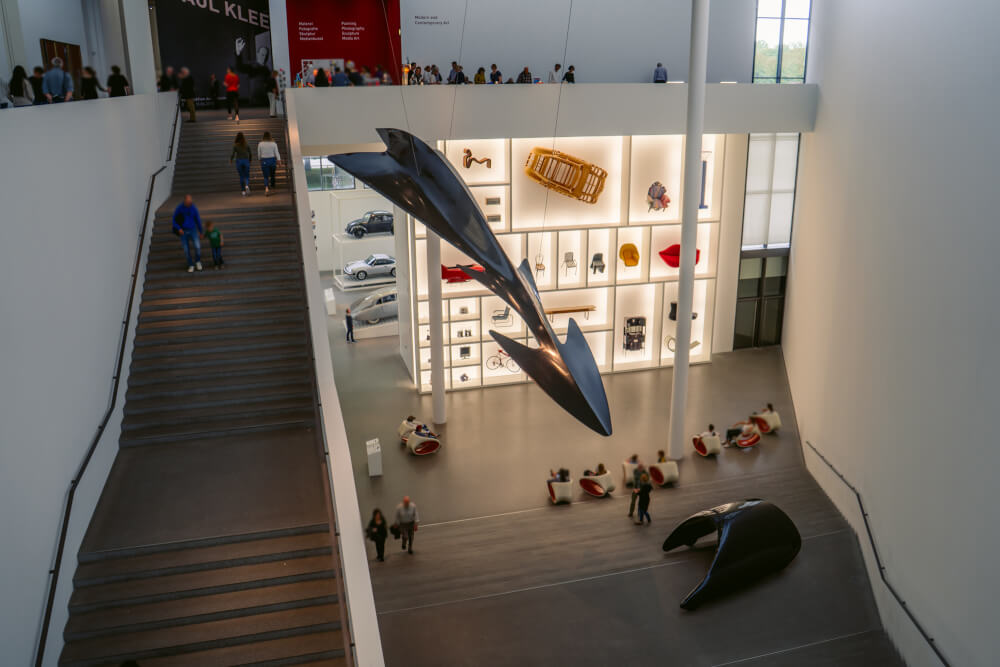 22. Consider a pass from the Bavarian Palaces Administration
Now if you're really into castles and palaces, it may be worth buying a pass from the Bavarian Palaces Administration.
This one pass includes admission to over 30 palaces and castles across Bavaria, including big names like Neuschwanstein Castle, the Munich Residenz, and Herrenchiemsee.
Their annual pass is only €50 which is honestly a bargain if you visit multiple palaces. For most visitors however, the 14 day pass (€35) might make more sense.
They also have a €31 pass that covers Neuschwanstein, Linderhof and Herrenchiemsee.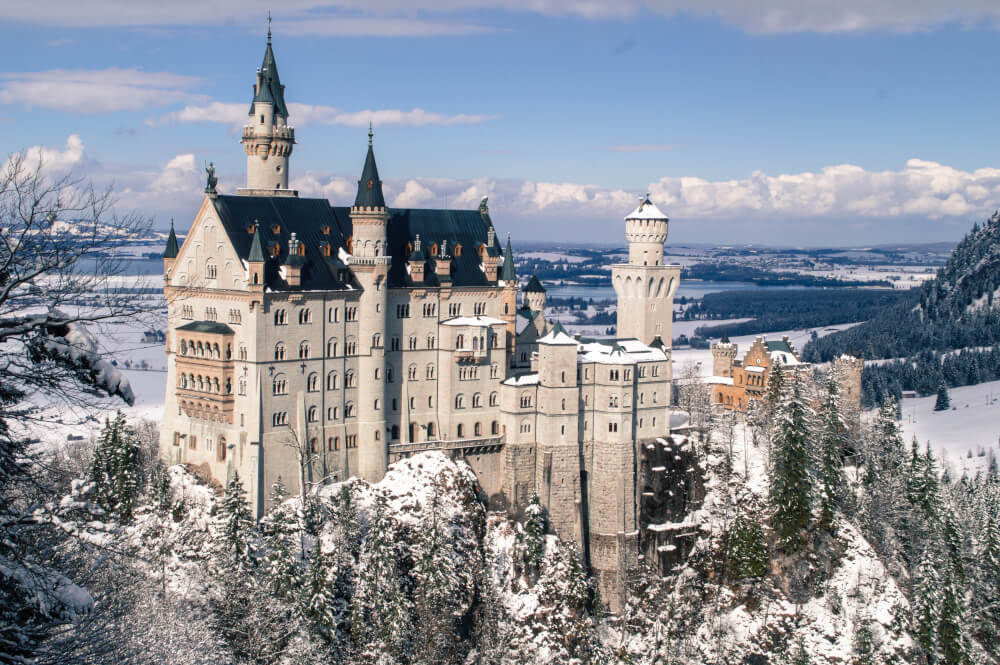 23. (Maybe) Consider a Munich Card or Munich City Pass
In terms of other sightseeing cards, the two main ones within Munich are the Munich Card and the Munich City Pass.
Despite their confusing name similarity, the cards are actually quite different.
In summary, the Munich Card is a cheaper card you buy that gets you discounts on attractions, whereas the Munich City Pass is a pricier card that includes entry to a bunch of attractions for one set price.
Are these cards worth it? I personally don't think so unless you are planning to visit many museums and attractions at full price. Given that so many of the included attractions are only 1 euro on Sundays, there are definitely more cost-effective ways to see them.
But hey, if your trip doesn't coincide with a Sunday and you plan to do a lot of the paid attractions included, then it can save you some money. Just make sure you do the math first to ensure you actually save!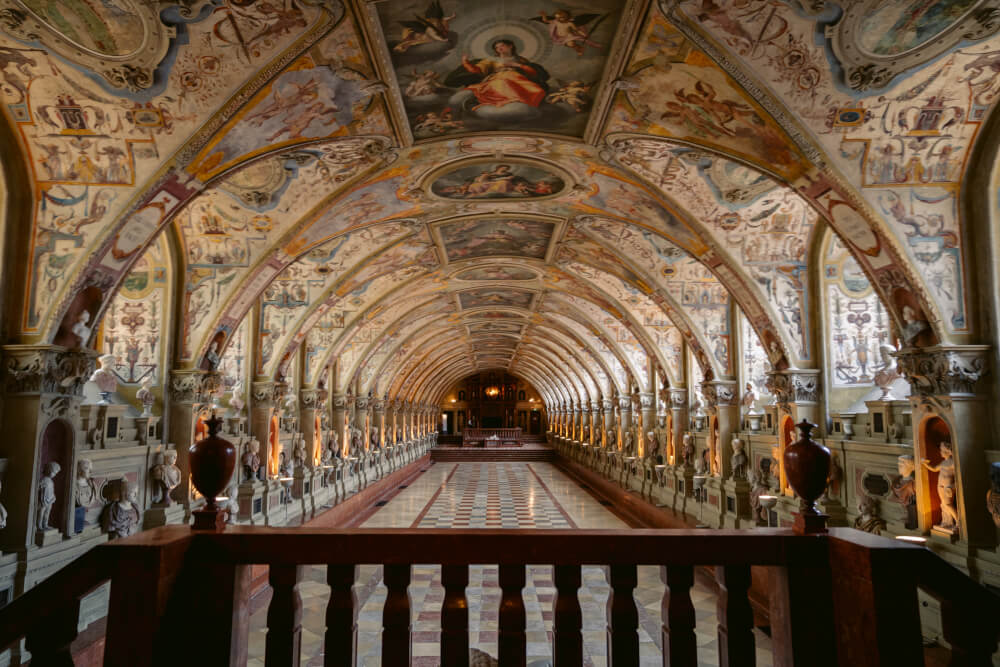 24. Don't miss Munich's best hidden gems
Beyond Munich's big paid attractions, there are a number of cool 'hidden gems' that many first-time visitors miss. Some are of course more well known than others these days, but here are a few to have on your radar just in case.
Neues Rathaus: This is the most photographed building in Munich, but few people realize they actually do public tours which include a visit the AMAZING Law Library, which is hands down one of the most beautiful libraries in the world.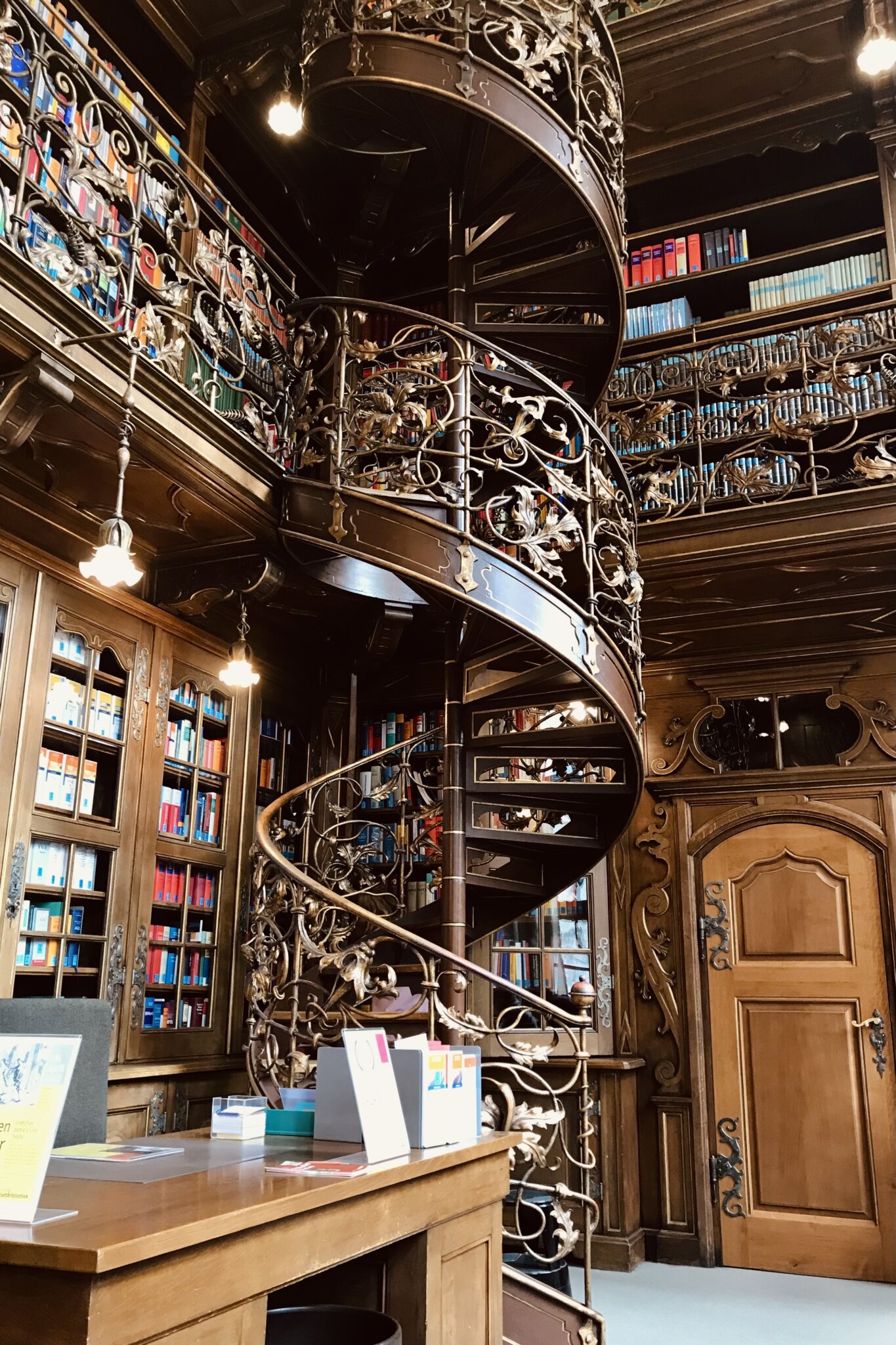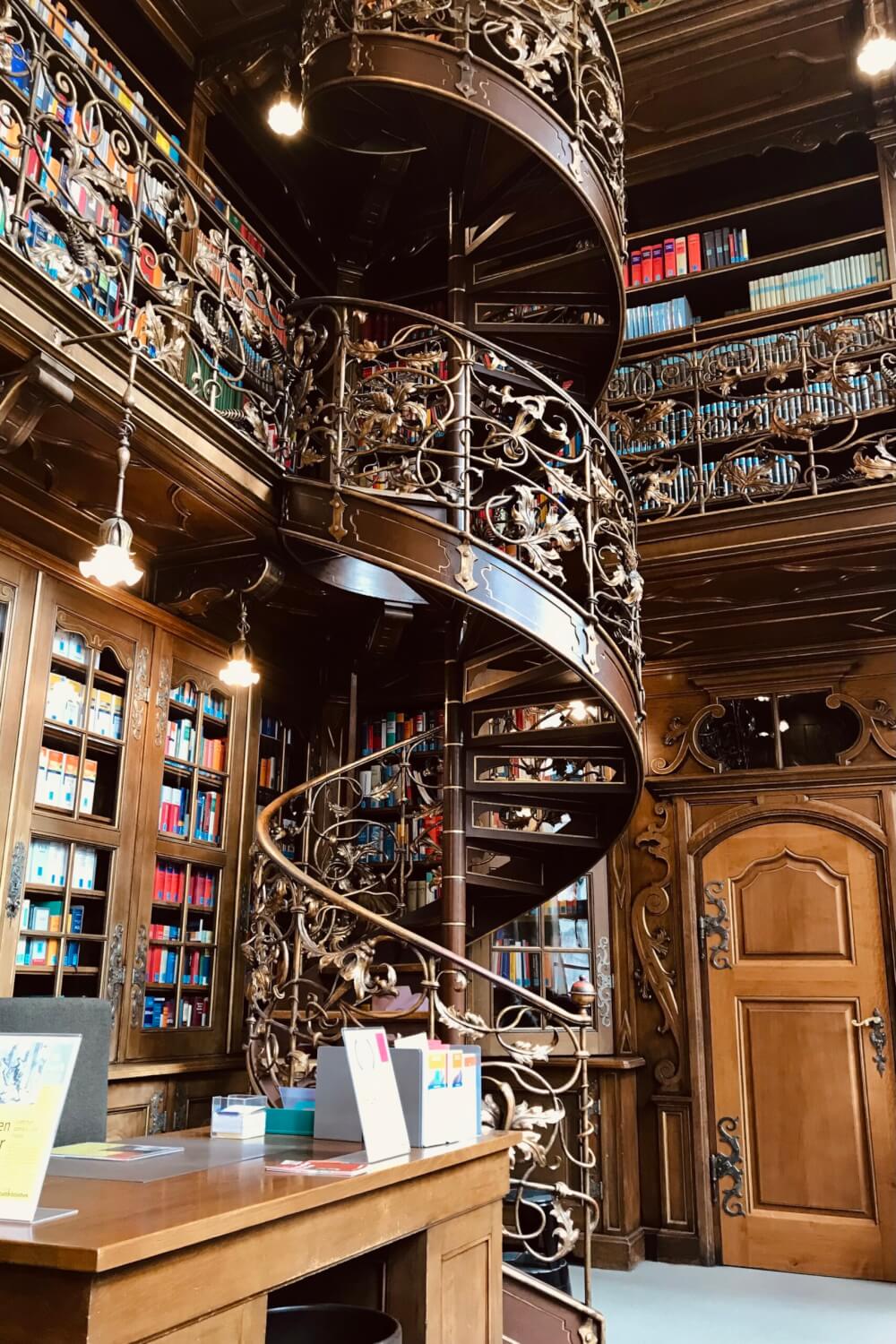 Justizpalast: Near Stachus, AKA Karlsplatz, there's the Justizpalast which in my opinion is one of the prettiest interiors in Munich. It's free to visit, you just need to pass an airport style security check and before long, you're inside drooling over the magical interiors which look like this: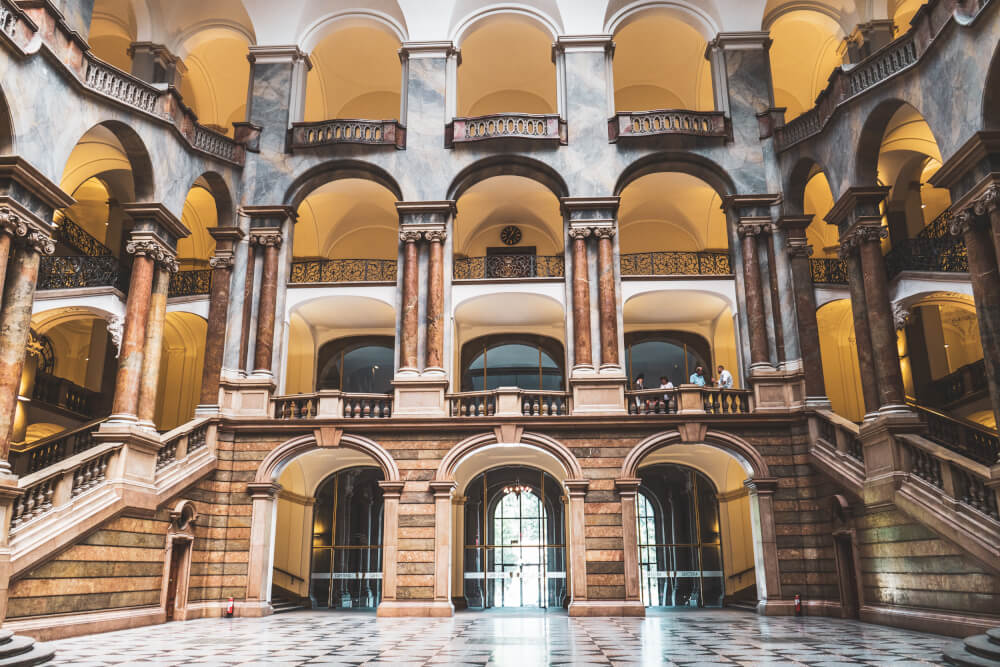 Asamkirche: This stunning little church near Sendlinger Tor is hardly a secret these days, but many visitors still pass by without taking a look inside, which is a huge shame because it looks like this: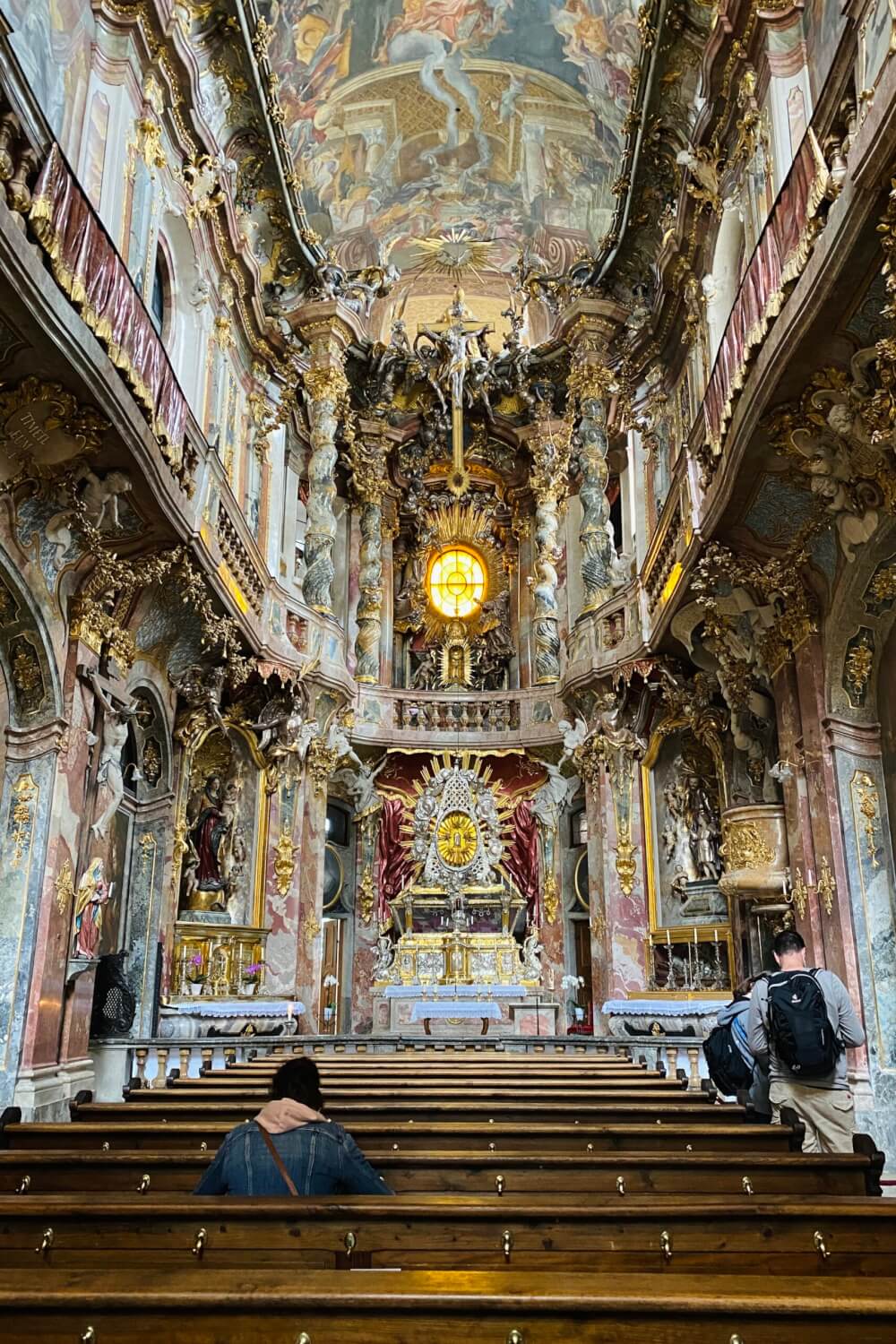 St Michael's Church: This beauty is often overlooked because it's surrounded by so many shops like Sportchek or TK Maxx, but the inside is well worth a visit, especially if you're morbidly curious and want to see the crypt inside which houses some of the most famous names in Bavarian royal history like King Ludwig II, the guy responsible for Bavaria's most famous fairytale castles.
Olympiadorf: One of the most unique student accommodations in the world, featuring bungalows repurposed from Olympic athlete lodgings from the 1972 Olympics. The houses have since been re-painted by the students living there, making each individual place different. Biased side note: this was my first home in Munich and you can head to Bungalow L4 to admire my handiwork. Spoiler – it's Lion King themed.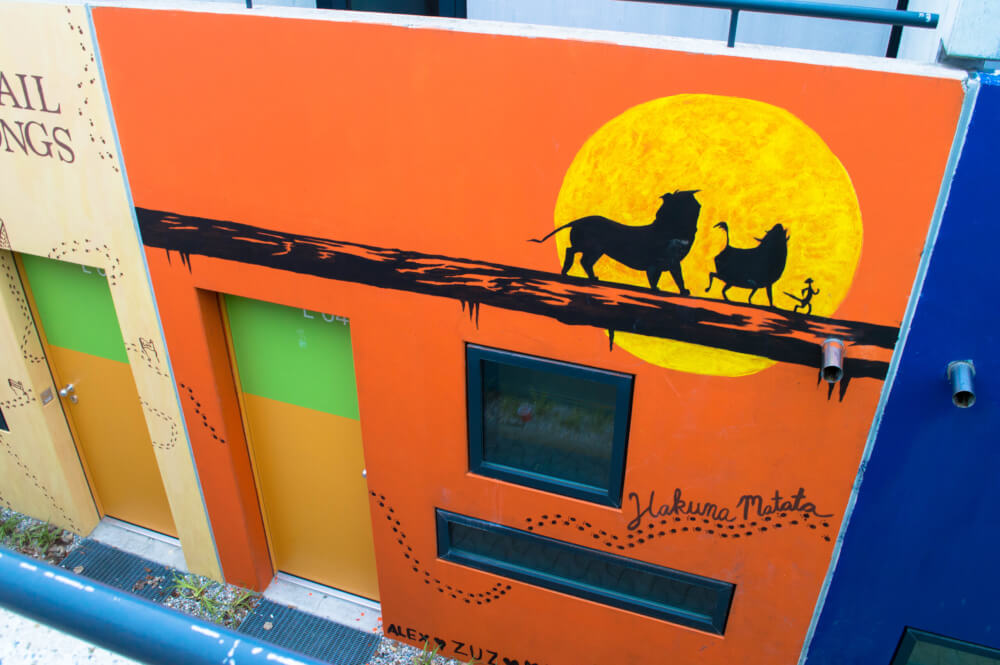 25. Explore Munich's alternative side
I know that Munich and 'alternative' aren't words that tend to go together, but there is a cool alternative side to Munich that most visitors miss.
So, if you want to discover some of it, here are some places to put on your radar:
Werksviertel-Mitte: A cool area behind Ostbahnhof train station with lots of cool murals and unique small businesses housed in shipping containers.
Bahnwärter Thiel: A hip hang out spot that hosts various parties and events, with different bars scattered across a large venue decorated with repurposed shipping containers and structures.
MS Utting: Literally an old boat perched on a bridge that is now a hangout spot where you can get food and drink, plus they host fun events like a Christmas market every year.
Lastly, if you're into street art, there are also big murals to admire all around the city, including around Hauptbahnhof, Giesing, Westend and in some tunnels along the Isar. Here's a list of places to go street art hunting in Munich.
So, yeah… take that Berlin. We've got cool stuff too.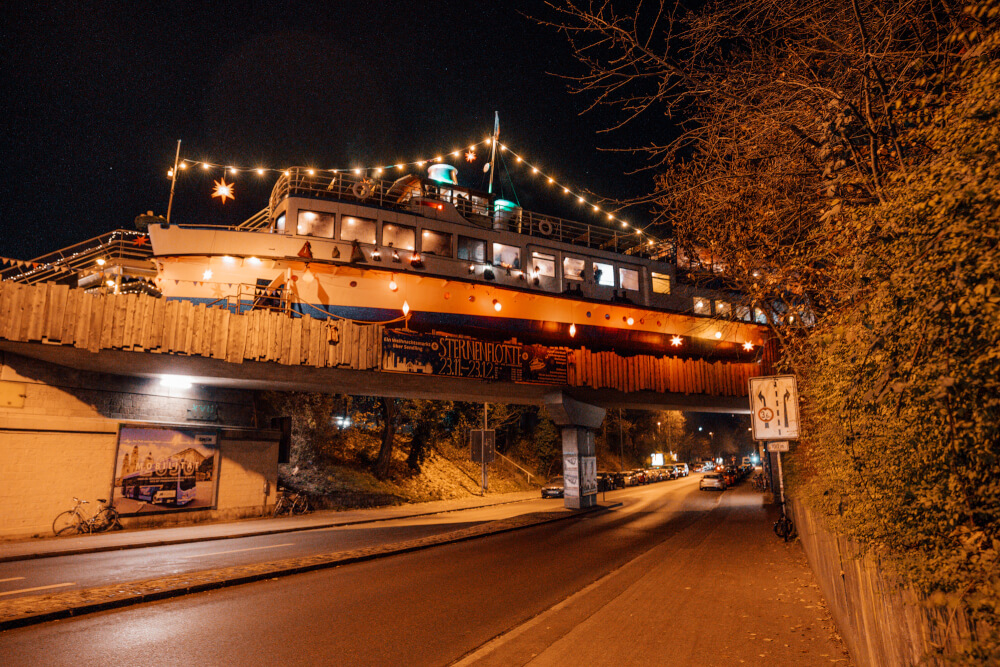 26. Enjoy Munich's many amazing green spaces
One of the best things about Munich is its abundance of lush green space, so make sure you take advantage of it while you're in town.
The English Garden is already well known as one of the top must-dos in the city, but there are many others scattered around the city with far fewer crowds and just as much beauty, like…
Olympiapark: Not a hidden gem by any means, but a really cool park to visit with lots of modern structures and attractions
Westpark: A pretty park on the west side of the city that's home to a beautiful Japanese and Chinese Garden
Nymphenburg Palace Park: A sprawling royal estate filled with unique attractions including a palace and botanical garden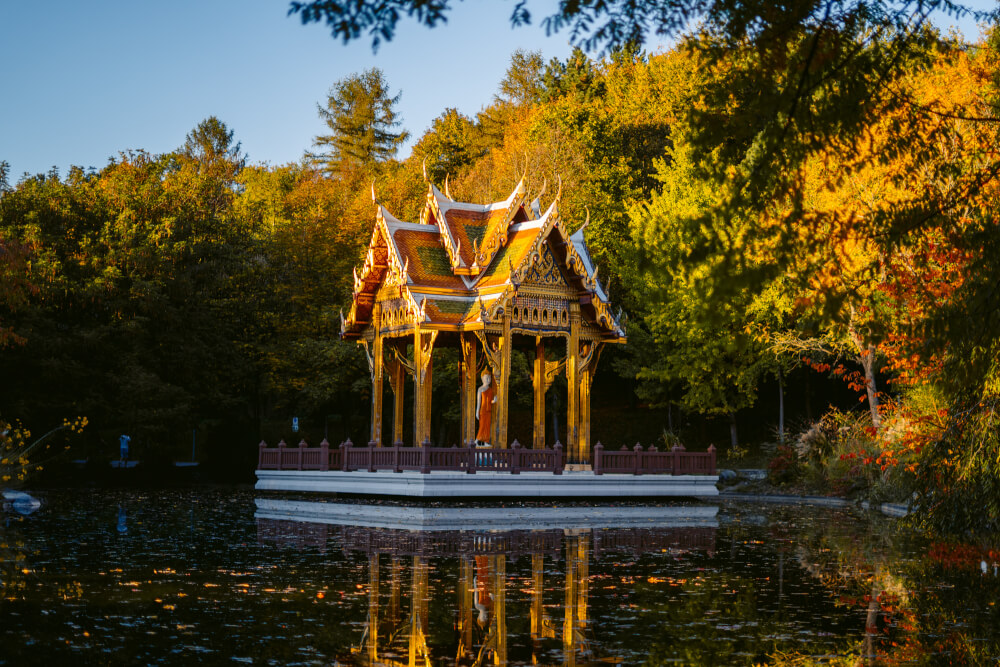 27. Seek out alternative viewpoints
One of the most popular things to do in Munich is climbing up St Peter's for a view over Marienplatz, but there are plenty of other nice views that don't get nearly as much love.
Here are some I'd recommend:
Neues Rathaus: A nice view over Marienplatz that has an ELEVATOR which means you don't need to climb. My favourite lazy view in town!
Frauenkirche: This view has only recently re-opened after 10 years of restorations. It's an incredible panoramic view over the city that combines some steps with an elevator. Great if you want to see what it's like inside one of the city's most iconic structures!
Olympiatower: Amazing views over the Olympic Park, accessible by elevator.
Olympiaberg: A free alternative to the Olympiatower, with amazing views that's especially nice at sunset.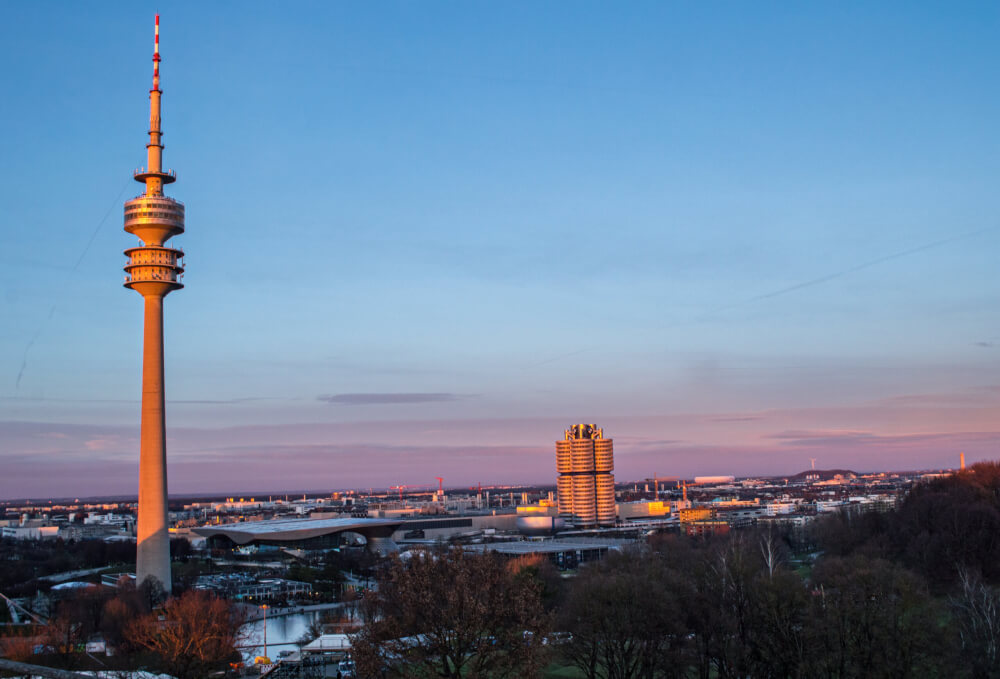 28. Explore more beer halls than just Hofbräuhaus
And speaking of breaking away from the usual must-dos, another key Munich tip is that Hofbräuhaus isn't the only fun beer hall in town.
In fact, every big brewery in Munich has their own beer hall (if not multiple) so don't limit yourself to just visiting this one!
I'm a big fan of the Augustiner Stammhaus: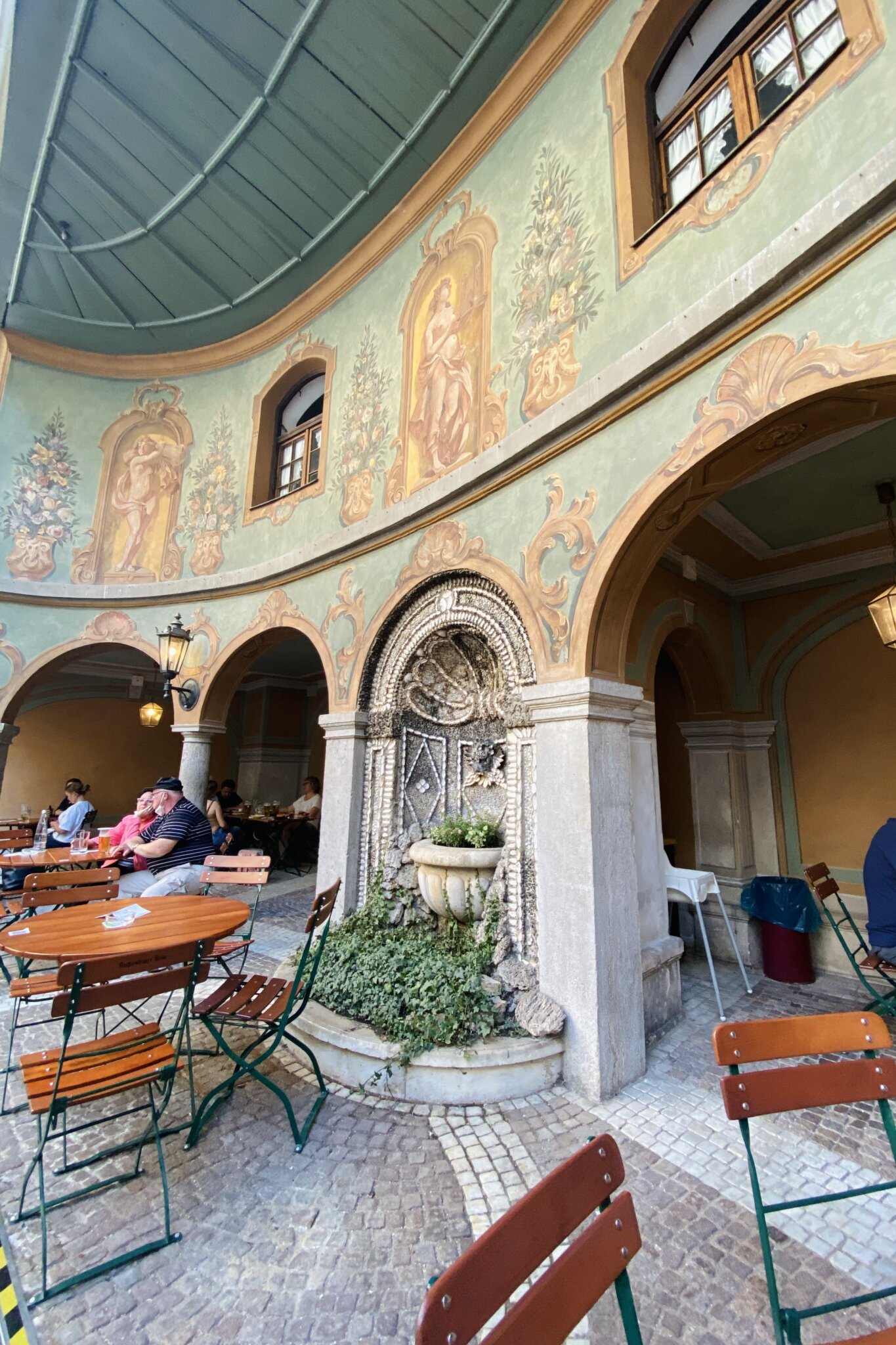 29. Don't get your hopes up for the Glockenspiel
And to cap off my attraction-related Munich tips, I'm going to indulge in a bit of Glockenspiel slander.
Despite being advertised as one of the top things to do in Munich, the Glockenspiel performance in Marienplatz is honestly not that exciting so don't get your hopes up too much.
NOTE: If you definitely want to see this performance but can't be bothered to wait among the tourist mobs, one of the best places to watch it is from Café Glockenspiel if you can manage to get a table by the window.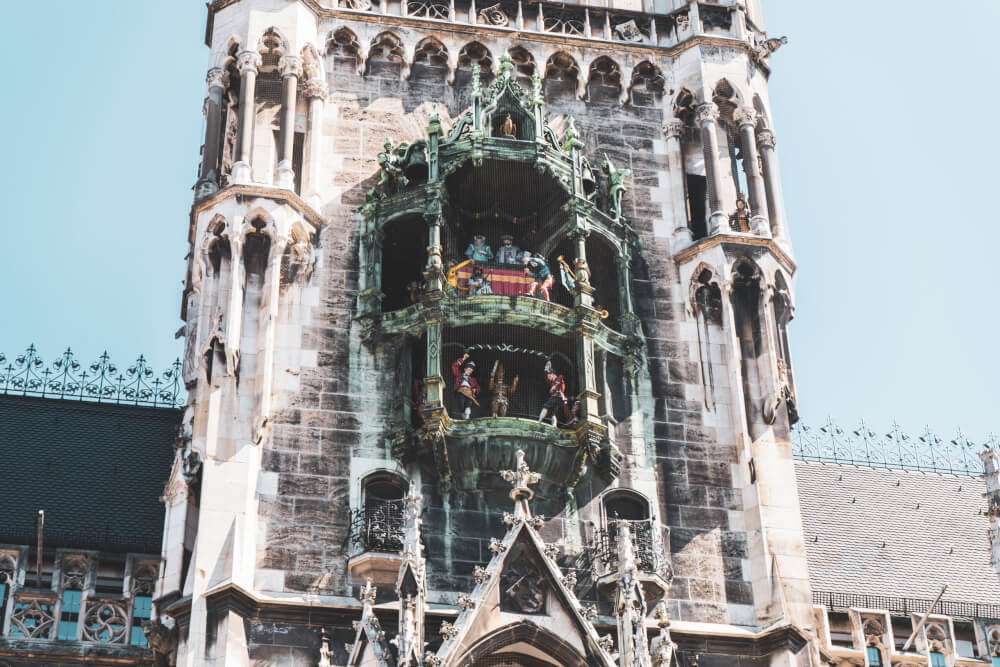 30. Remember: Munich is in Bavaria
Alright, now onto some culture and etiquette tips for Munich.
The first is to remember that Munich is the capital of Bavaria, and locals (known as Bavarians) are very proud of this fact.
Given that Bavaria was its own kingdom up until 1871 when it joined the German Empire, the culture here is considered by many to be distinct from the rest of the country, so when asking questions or speaking about local customs, be sure to specify 'Bavarian' rather than German, as some locals can be picky about this fact!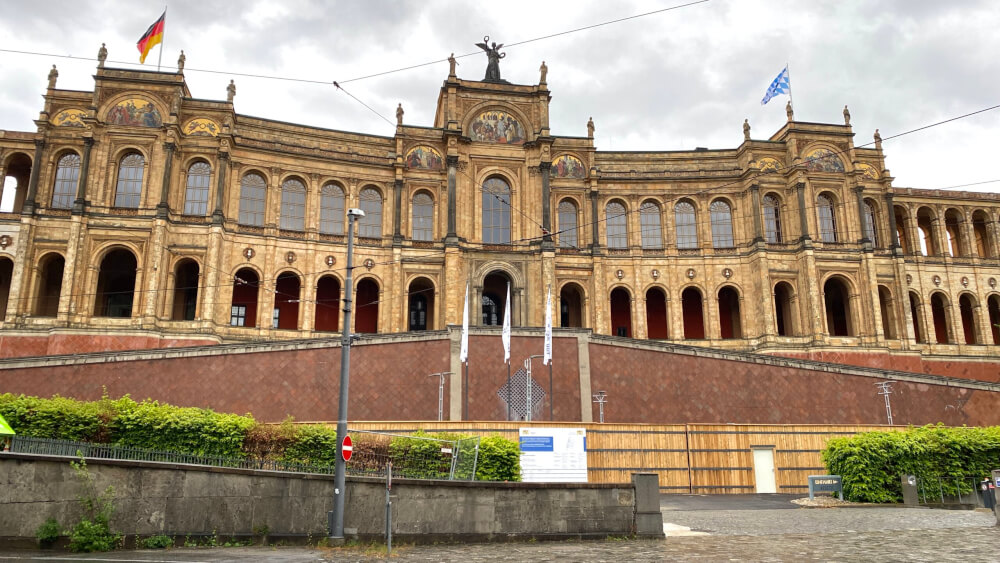 31. Bavarians have their own language but you won't encounter it much in Munich
Alongside its unique cultural customs, Bavarians do also have their own unique language: Bavarian (or Bayrisch).
But before you panic about learning it for your trip, do know that you won't find many people speaking Bayrisch in Munich.
As a tourist, you may encounter it on a few signs and menus here and there (Minga for instance is 'Munich' in Bayrisch), but generally speaking you'll get by fine with basic German and of course English.
Now, venture out into the countryside and that may be a different story…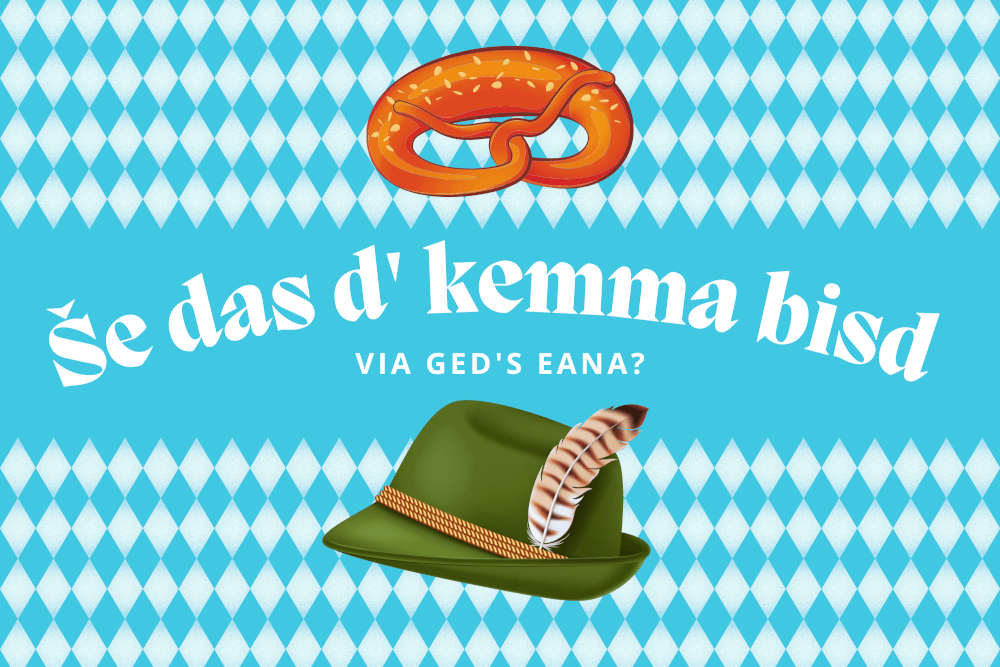 32. Learn some language basics before your visit
Of course, when you come to Munich, a bit of effort should be made to learn some basics in terms of the local language.
While you'll get by fine with English in most touristy establishments, being able to say hello or thank you is a must, so commit the following phrases to memory:
Hello (for any time of day): Servus or Grüß gott
Thank you: Danke or Danke schön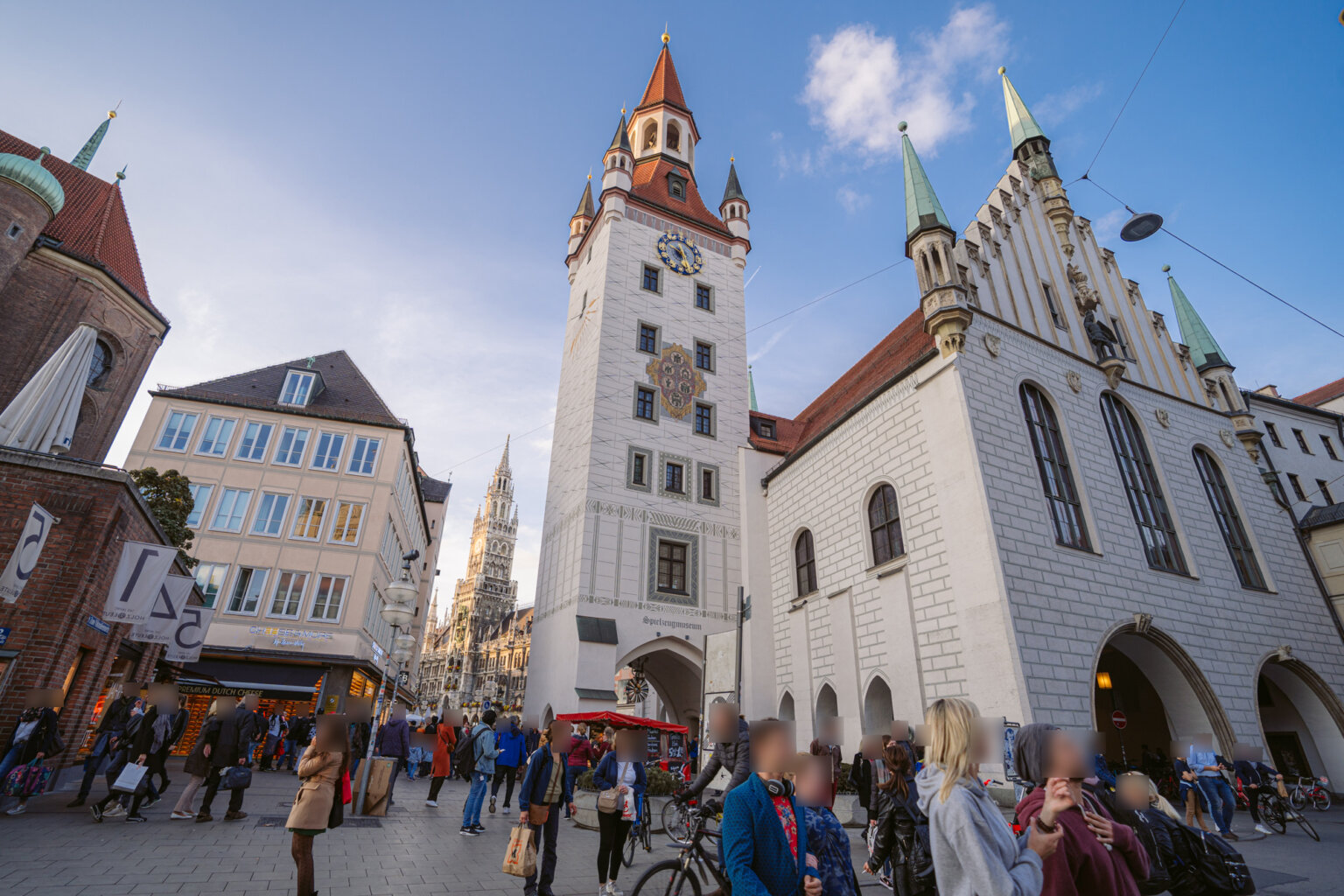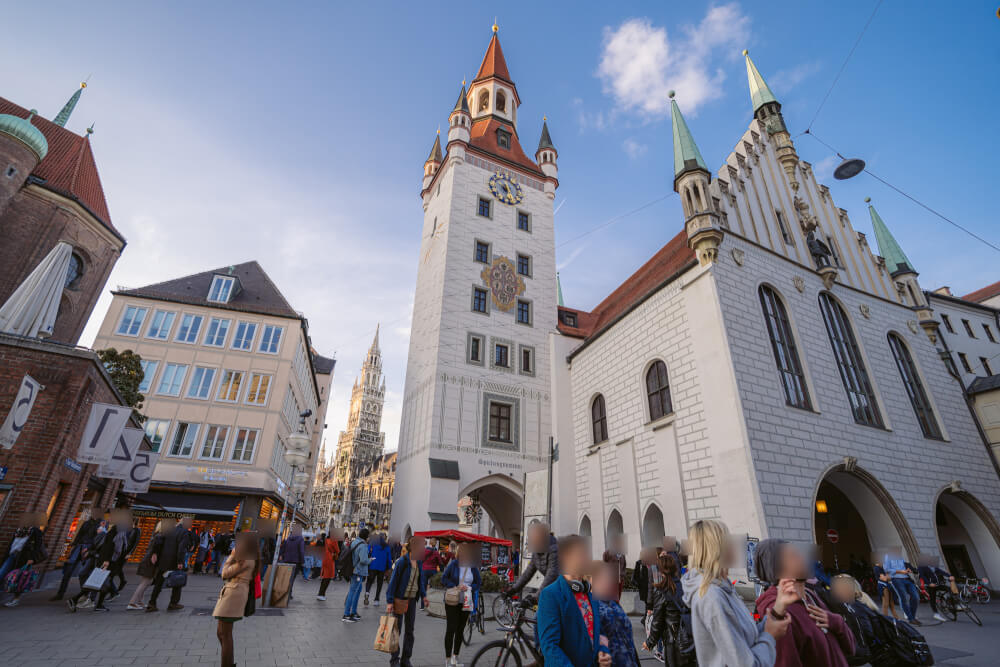 33. Don't make fun of Lederhosen and Dirndls
Now, another important Munich etiquette tip is to not make fun of Lederhosen and Dirndls, otherwise known as Trachten (traditional clothing).
While the idea of leather pants may seem funny to you, these garments are actually Bavarian traditional dress, often worn for special occasions like weddings, church, and special festivals (as you may have seen at Oktoberfest).
So, remember: making fun of or wearing cheap versions of Trachten can be seen as rude or offensive to locals (though you'll find the spectrum of caring is vast and varied).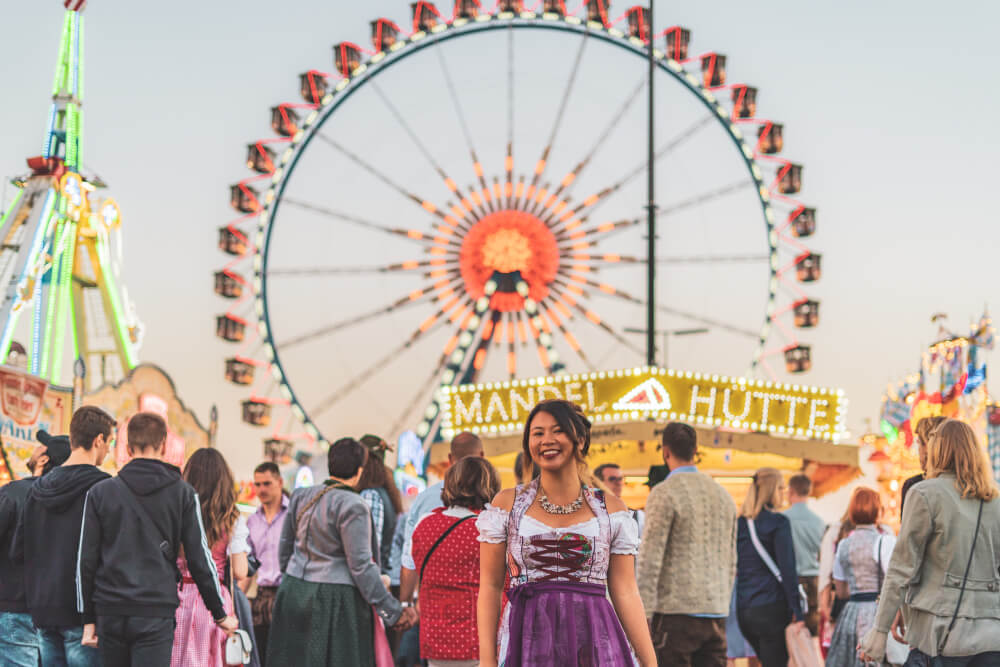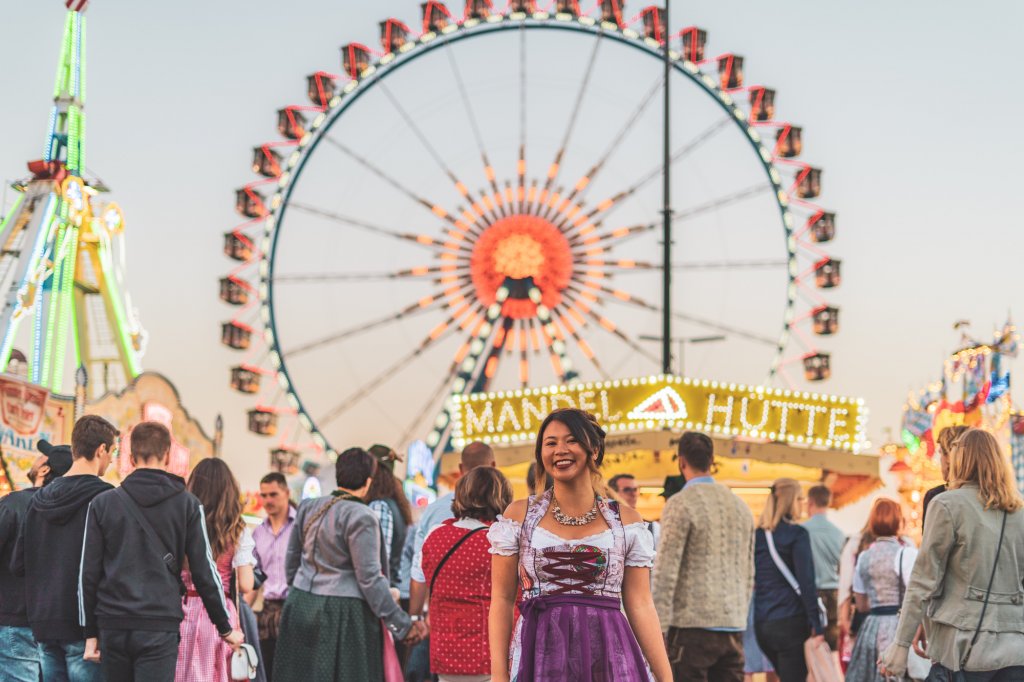 34. Don't take staring personally
Another important Munich tip: don't be freaked out if people seem to be staring at you.
Culturally, Bavarians do not find it rude to stare at strangers. This is why they often won't even look away when you stare right back at them.
This was a cultural quirk that I never adjusted to even after five years in the city, so let me warn you now: you will probably get stared at a lot in Munich.
Don't let it ruin your trip though! Because they consider it no different than taking a glance to observe you, they do it to everyone, even each other.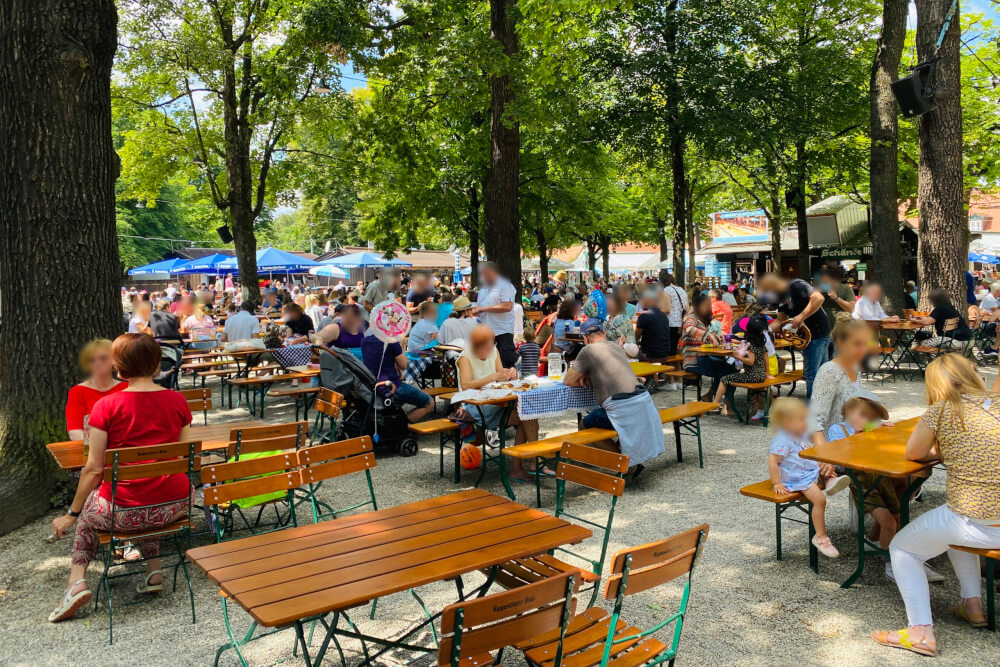 35. Do not jaywalk in Munich
Another cultural must-know to be mindful of in Munich is that Bavarians do not jaywalk for the most part, especially around children.
Unlike other parts of the world where jaywalking generally goes unpunished, it actually is policed here, both by actual police (who will happily issue you a fine if they catch you) and also by locals who love to point out any wrongdoing.
So, remember, avoid jaywalking unless you enjoy getting scolded by Bavarian Omas.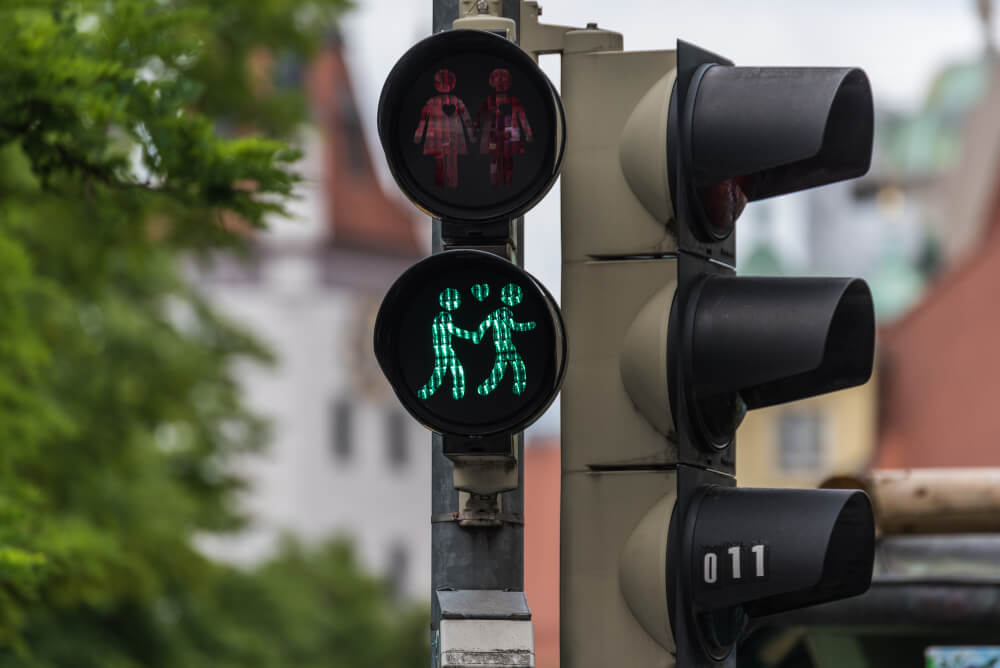 36. Beware of bike lanes in Munich
Munich is one of the safest cities I've ever been to, but a key danger that many first time visitors forget about is cyclists aaand bike lanes.
There are bike lanes all over the city that are side by side with pedestrian lanes, making it all too easy to walk into one by accident.
So, be careful, take note of any cycle symbols on the sidewalk and make sure you don't get mowed down by a bike.
37. Make sure to bring cash and coins wherever you go
As I mention in my Germany travel tips article, while many places do accept card payments these days, cash is still king in many instances, so having small bills and coins on you is a must, especially because you need to…
38. Prepare to pay for bathrooms everywhere
Sadly, you do need to pay for public bathrooms in Munich, even in ordinarily free places like train stations or McDonalds, so having coins for this purpose is handy.
While some of the newer machines will take card, some of the older ones won't, so having an emergency cash stash is a must.
NOTE: Besides paid toilets that have physical barriers, it's also considered a norm to tip at many beer gardens and large beer halls, where there are bathroom attendants who keep the area clean. In these cases, it's generally expected that you leave 50 cents or a euro as tip.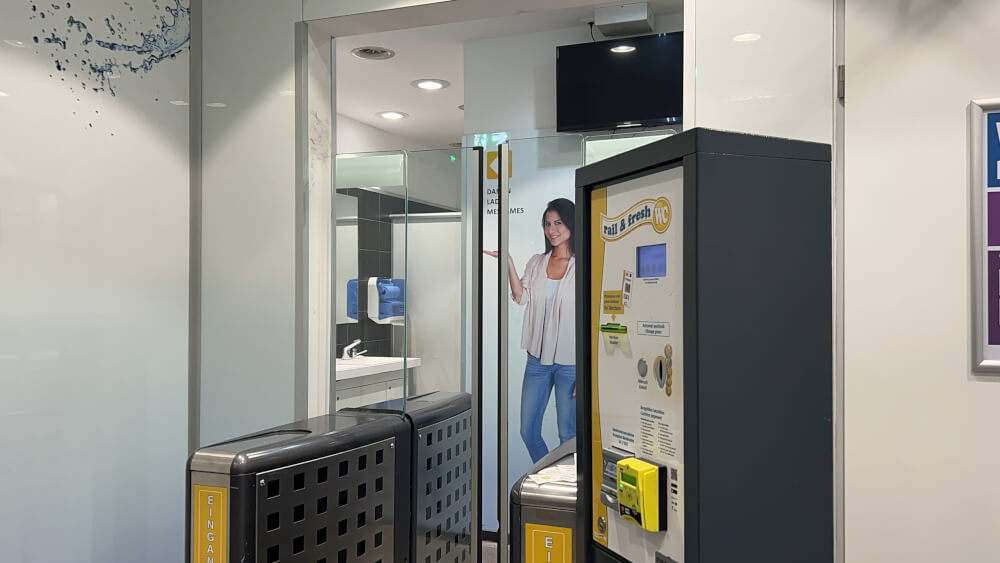 39. Beware that most shops are closed on Sundays
Sundays are a special day in Munich where museums are 1 euro and all shops are….. closed!
Yup – Sundays are generally a day of rest in Germany, so if you need to go shopping or get groceries, do so on any day but Sunday. While restaurants and cafes will still be open, most shops and supermarkets won't be.
In a pinch though, shops at train stations, gas stations and the airport will still be open.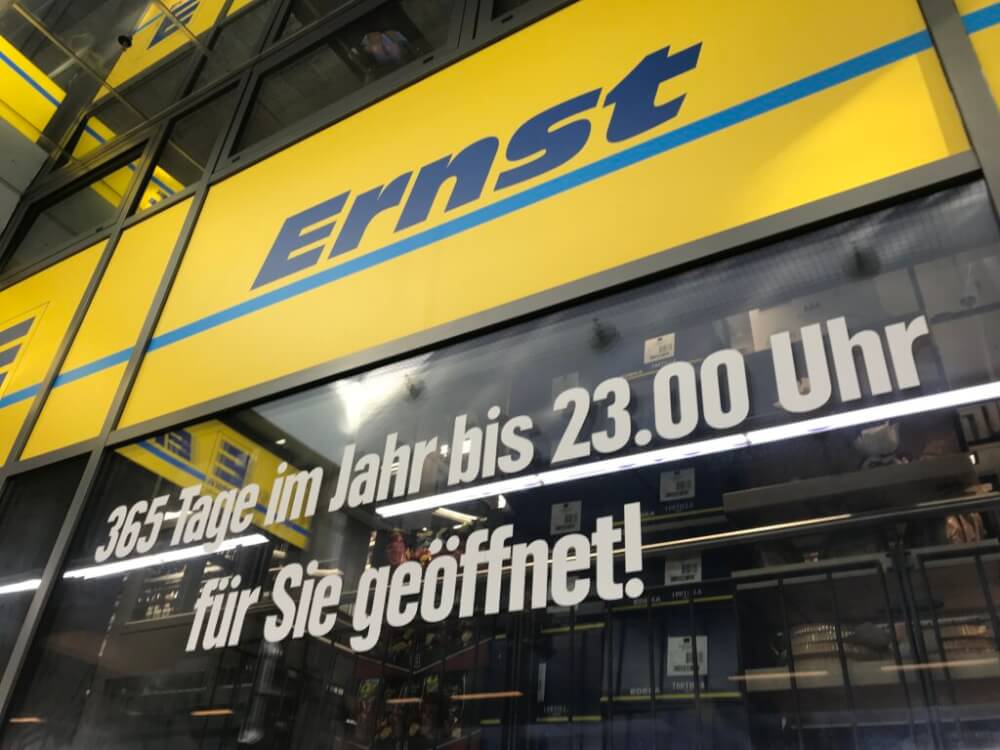 40. Dress for the season, not the weather
Now in terms of what to pack for Munich, here's a random tip for you: Bavarians tend to dress for the season, rather than the weather. So, even on a hot balmy day in October, locals will be wrapped up in jackets, so if you want to blend in, keep that difference in mind!
At the end of the day though, I say just wear whatever's comfortable… but be prepared for some additional stares coming your way. I've noticed they're often especially shocked by the sight of bare legs outside of summer time.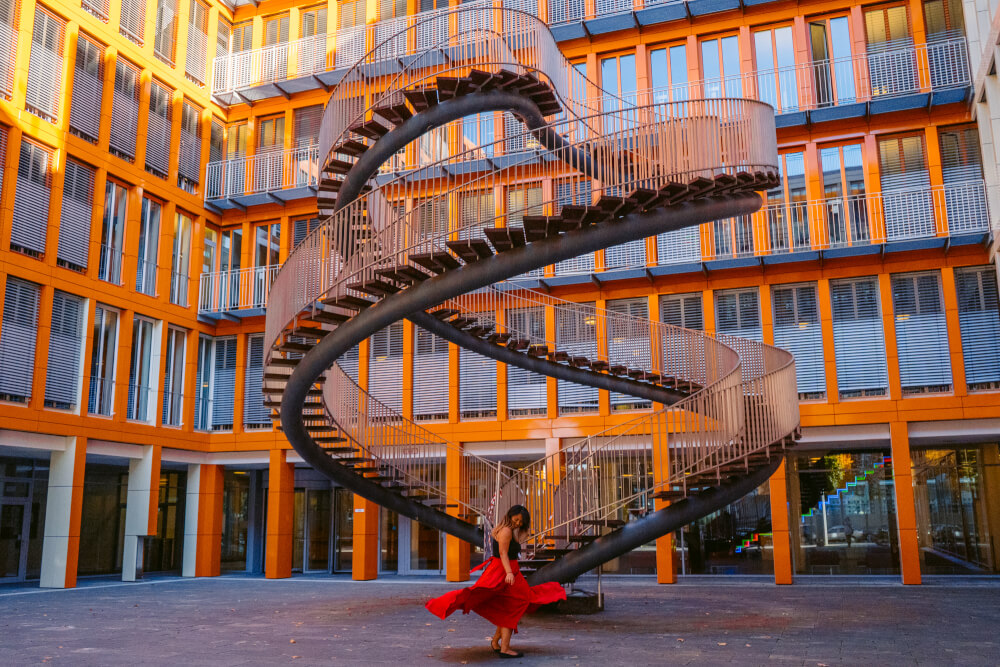 41. Keep an eye out for fun, local events
Lastly, remember that there is tons to do in Munich outside of the typical touristy musts.
After all, the city is home to millions of locals, and there are often fun pop-ups and local events to take advantage of.
The Bored in Munich events calendar is a perfect resource for this. They also do weekly event roundups!
I hope this list of Munich travel tips was helpful!
If you're here after all those Munich travel tips, congrats – I'm beyond proud of you! Hopefully by now, you'll feel much more prepared for your big Munich trip, but if you have any more questions, let me know in the comments.
---
Watch my most popular YouTube video this week:
---