*FYI - this post may contain affiliate links, which means we earn a commission at no extra cost to you if you purchase from them. Also, as an Amazon Associate I earn from qualifying purchases. Check out our Privacy Policy and Disclosure. for more info.
Whenever people say they dislike London, I get weirdly defensive.
I mean… Not like London? How dare you?!
In a city with attractions, shows and restaurants catered to every whim, I find the prospect outrageous. Which is why I've come to the following conclusion: most of those who 'dislike London' simply fail to prepare for it properly… an easy failure, given the many, many mistakes tourists can make here.
… But that won't be you. You're going to love London, because I'm arming you with every London tip and must-know you could ever possibly need, accumulated over a dozen visits ranging from two days to two months.
So, read on for a truly maniacal range of London travel tips for first timers, from London planning tips and culture shocks to niche, practical must-knows upon arrival.
Soon, you too shall be a violently defensive London fangirl. See you on the other side.
1. Avoid visiting London in peak season
First, in terms of when to visit London… my number one rule is to avoid London in peak peak season, meaning July and August.
Sure, the city draws tourists year-round, but summer time is next level in terms of crowds, and there's a bonus villain that comes in to guest star: muggy London heat, an absolute menace if you use public transport.
Overall, there's a compelling reason for every season (you know it's true because it rhymes), just avoid summer if you can, and also try to avoid school and bank holidays because London is a super popular family destination.
Here's a quick breakdown of what every (other) season can offer:
Spring: Flowers in bloom, May for wisteria hysteria, plenty of fun events like the Chelsea Flower Show/Chelsea in Bloom
Fall: Gorgeous foliage and comfortable temperatures, fun events like the London Film Festival
Winter: The sheer magic of London at Christmas (though this can be crowded too – plan for weekdays/earlier in the season for a slightly quieter experience). Winter can otherwise be a bit gloomy, but the relatively thinner crowds and lower prices help compensate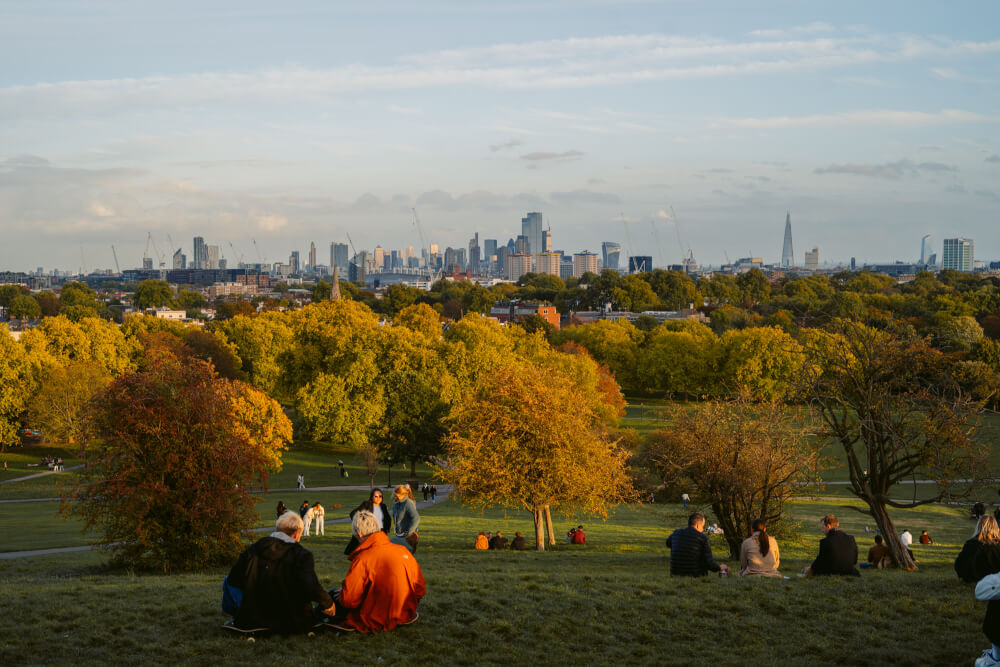 2. Plan to be in London for minimum four days
One of the best ways to hate London is to rush through it.
This is a city best enjoyed somewhat slowly – otherwise burnout is guaranteed.
I personally think first time visitors need at least four days to get a good feel for the city. You definitely won't see everything in this time, but it'll give you a good grasp of the main must-sees. I'd advise adding a few more days if you want to do some cool day trips too.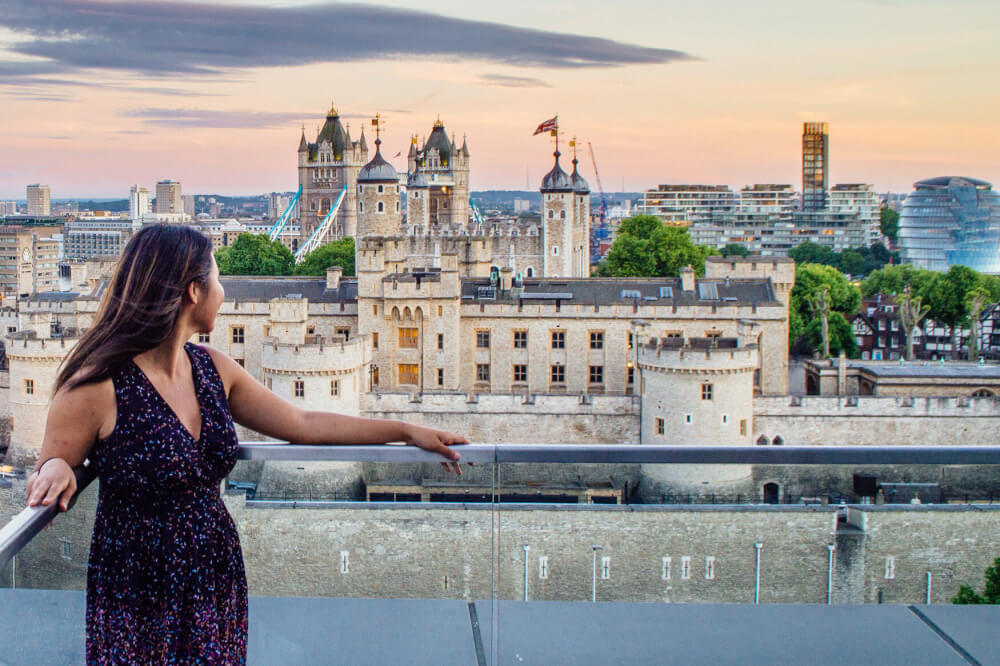 3. Research your airport to accommodation commute in advance
First time visiting London? Great news – the confusion starts before you even arrive!
When booking flights, you may find that there are actually six airports that service the Greater London area: Heathrow, Gatwick, Stanstead, Luton, London City Airport, and London Southend Airport.
For most visitors coming from overseas, Heathrow and Gatwick will likely be your main point of entry, whereas the others are popular for shorter flights, typically from elsewhere in Europe (often with budget airlines like Ryanair, easyJet and Wizz Air, especially with Stanstead and Luton).
When planning, you should remember to factor in costs getting from these airports to central London, as it's often not cheap.
While the options vary by airport, the most convenient (and most expensive) is of course by taxi or private transfer. Welcome Pickups can be a good option for pre-booking, if you are prioritizing convenience and ease.
There are also public transport options for all of them which are much more cost-effective.
One general word of warning though: regardless of which airport you arrive at, make sure you research different ways to get to the city centre. Often times, the most popular and most advertised options aren't the best solution.
For instance, with Heathrow, often visitors will hop on the Heathrow Express, a ride notorious for being the UK's most expensive train journey per mile (though a new train from Luton is set to dethrone it)… only to find out they need to complete their journey with further means because their hotel is nowhere near Paddington Station.
So, definitely explore different options for getting into the city!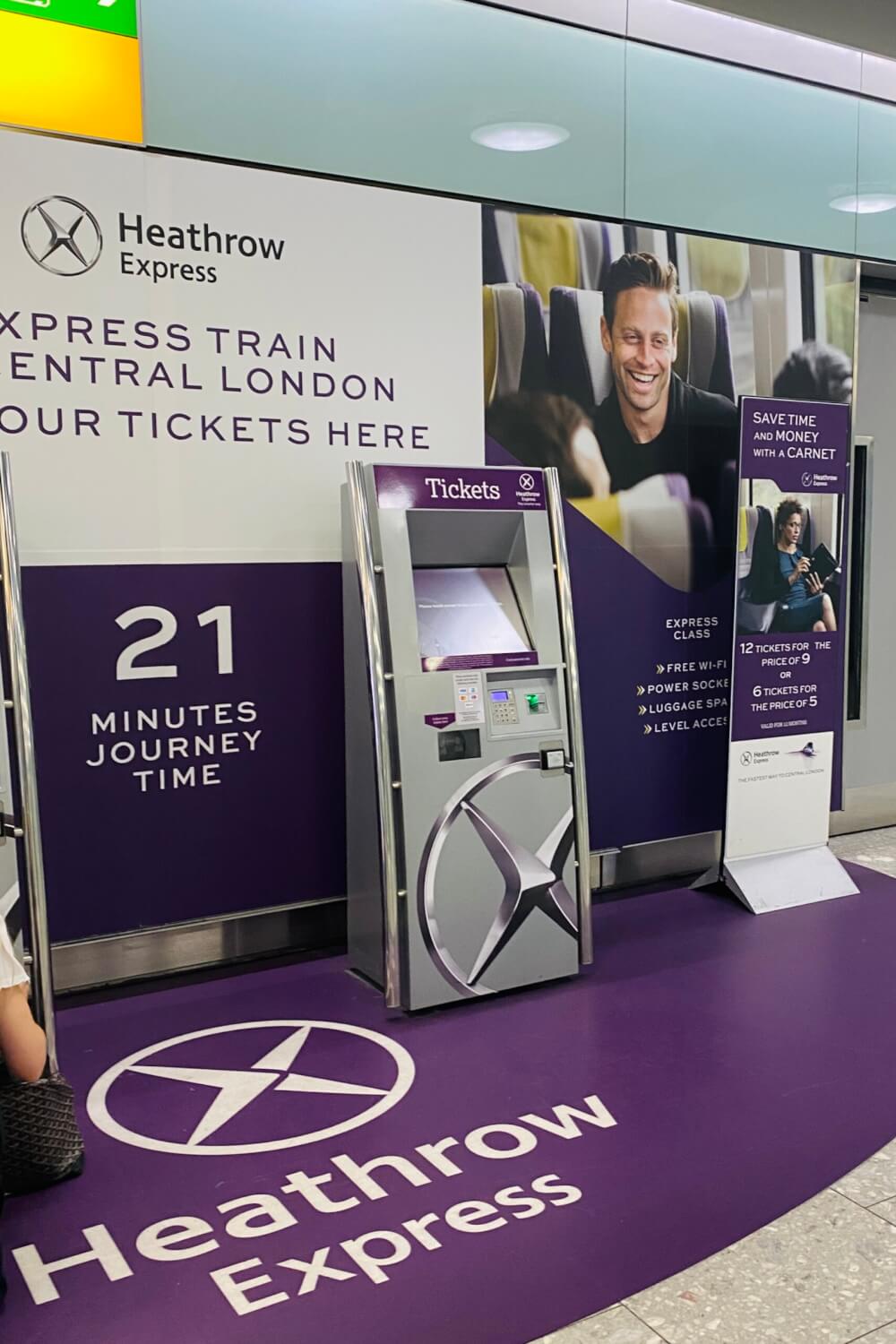 4. Prioritize comfort when booking accommodation
In terms of places to stay, there are thousands of hotels and accommodation options to choose from in London. Unfortunately, their prices will make you want to cry, regardless of quality.
As I discuss in my guide on how to book the best accommodation every time, often sacrifices must be made depending on whether you're prioritizing price, quality or location.
For London, I would advise prioritizing quality or price.
Whereas in other cities, I'm more inclined to prioritize location, the truth is London and its attractions are very spread out, so booking a hotel close to one attraction won't necessarily put you at an advantage when it comes to seeing other places.
Plus, staying in touristy areas can mean noise, crazy prices, and a lack of good-value places to eat nearby. Rather, in London, I think it's smarter to prioritize an area with good food options nearby and proximity to a Tube station (preferably in more central zones like Zone 1 and Zone 2).
Apart from that, to make your decision, I think you should be looking more at the specifics of the hotel and whether they suit your needs in terms of amenities and comfort. At the end of a long day of sightseeing, you'll want somewhere nice to come home to!
5. Thoroughly research your accommodation before booking
Related to the London planning tip above is the simple fact that many of London's hotels are terrible value for money.
You'd assume (based on prices) that you're getting a great place to stay, but oftentimes hotels will lack the amenities you typically expect.
This is because many (smaller) London hotels weren't purposely built to be hotels, and are converted from old buildings, which may mean a lack of elevator and/or 'quirky' plumbing and temperature control issues.
So, be extra careful when you're vetting hotels. Read the descriptions, comb through reviews, scroll through all the photos, and if amenities like Air Conditioning are important to you, triple check the hotel has it because many older ones do not.
Don't automatically assume every hotel will have standard amenities (especially if the price seems too good to be true!)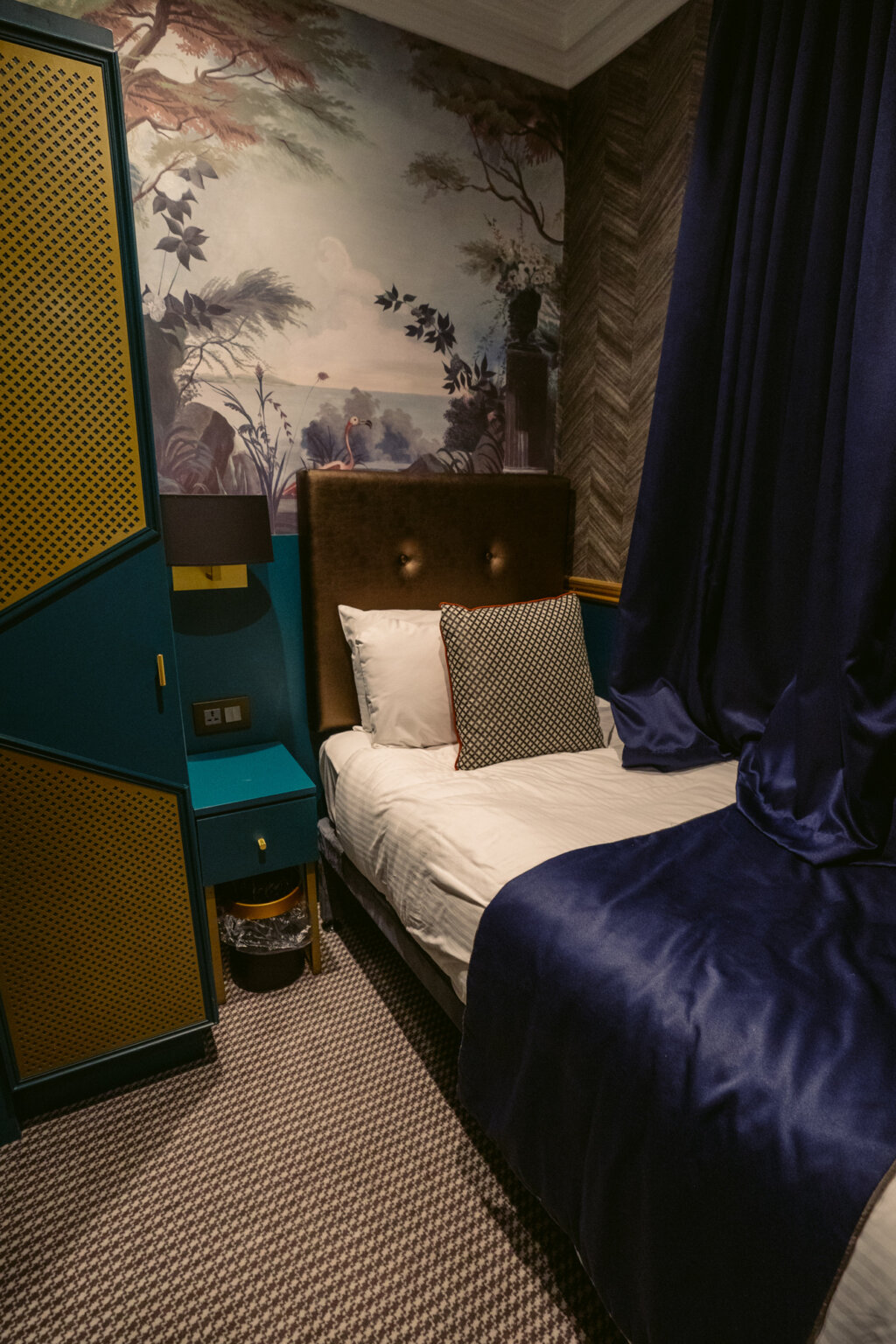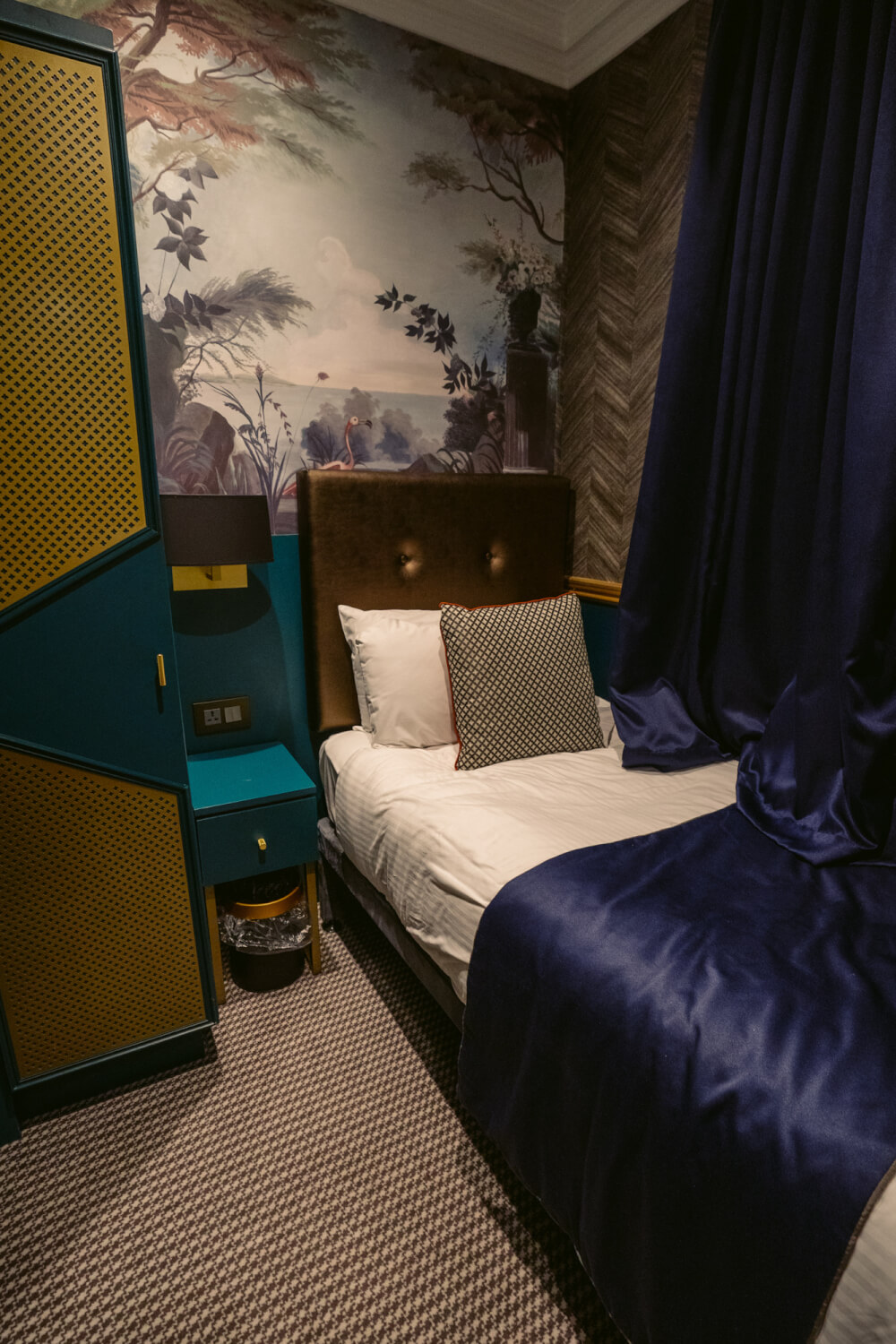 6. Make sure you have a data plan
Another important London tip is to get a local SIM card or make sure you have an international data plan because having access to Internet in London is pretty crucial these days, with many restaurants/pubs offering their menus on QR code or confusingly stumbling around using Google Maps.
Three has really cheap data plans and you can pick up a card straight at the airport! You can also find their SIM cards on Amazon. An unlimited one costs less than my 5GB data plan back home in Canada. It simply doesn't make sense.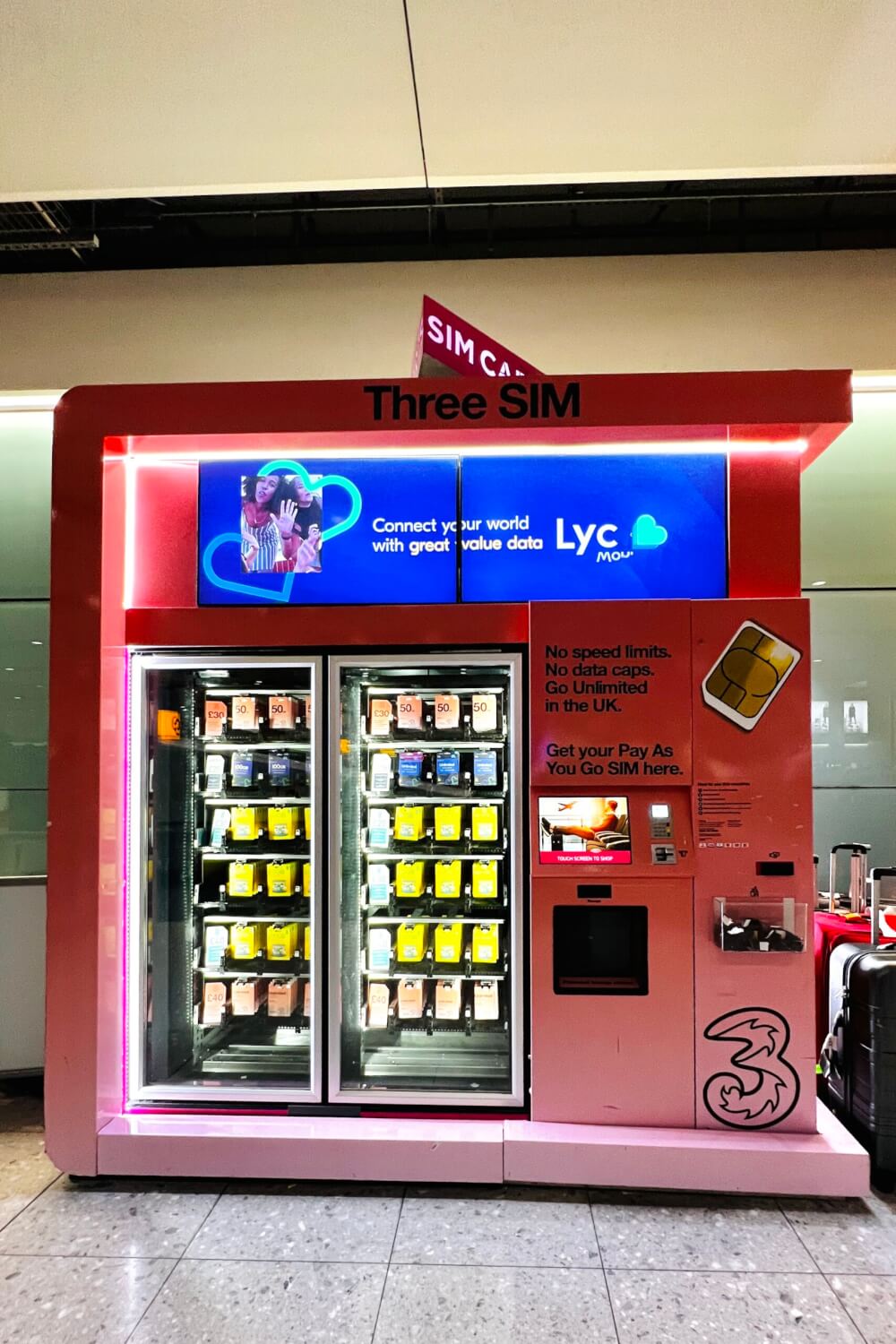 7. Make sure you have a travel-friendly credit card
Another important London travel tip? Make sure you have a good credit card that travels well.
London these days is becoming very much a cashless city and you'll be relying on card a lot more than cash, which is why it's important to have a travel-friendly credit card like Wise, which doesn't charge you foreign transaction fees or overinflated currency conversion fees.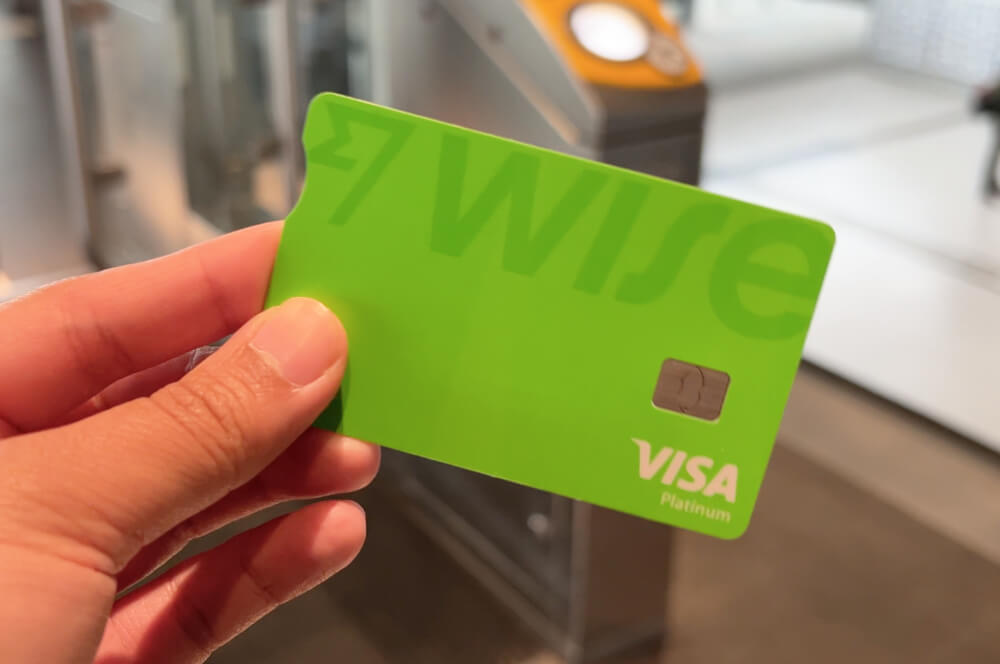 8. Do not rent a car for your London trip
When in London, I wouldn't advise renting a car. Driving in the city is a horrific pain, with copious weird fees that tourists aren't used to.
Public transport is definitely the way to go. Renting a car may make sense for further trips out in to the countryside, but just know that when you're in London itself, public transport or taxis should be your pick.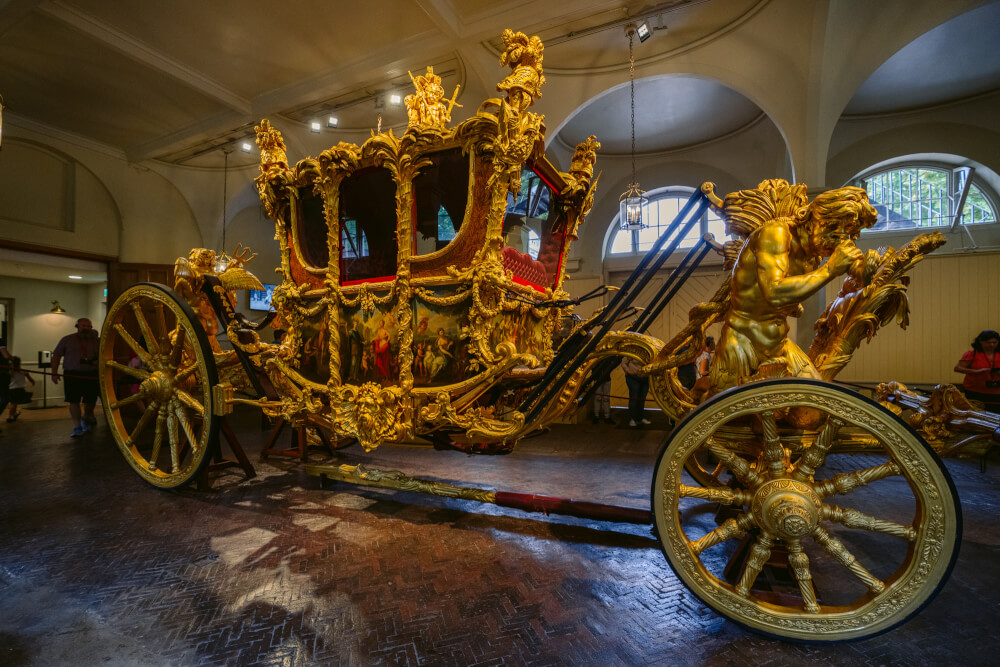 9. Learn how to book taxis quickly and easily
On the topic of taxis, I'd recommend downloading an app called FreeNow which is basically Uber but with licensed taxis.
This is way easier than flagging down a taxi on the street, plus you can see how much the fare will be, which helps you avoid getting scammed.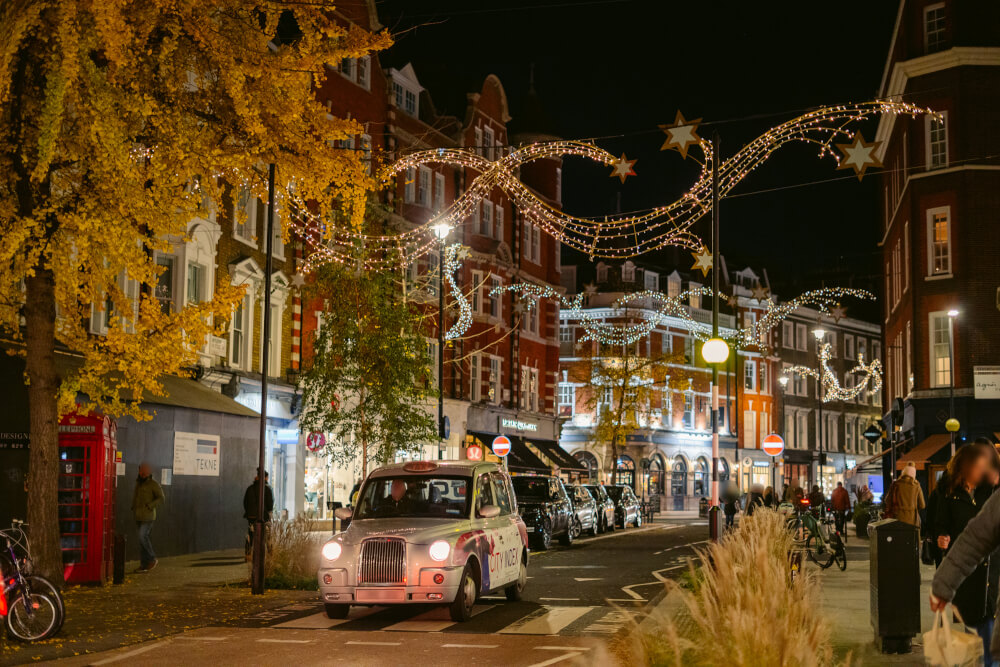 10. Avoid hop on/hop off buses to get around
Another London tip for getting around: I wouldn't advise using those ubiquitous hop on/hop off buses as a means of transport.
Not only are they wildly expensive compared to local buses, their schedules also aren't as consistent or reliable as regular public transport, so it's really a lose-lose situation.
Instead, just use the vast public transport network that serves millions of locals everyday! Sure it's stuffier and you might get lost or meet some characters, but it's all part of the experience.
NOTE: I do think the open top buses are fun, but I'd advise doing a tour for the experience, rather than use it as a way of getting from Point A to Point B. Local transport will cost you far less, and will make you feeling more like a Londoner, if that's what you're after.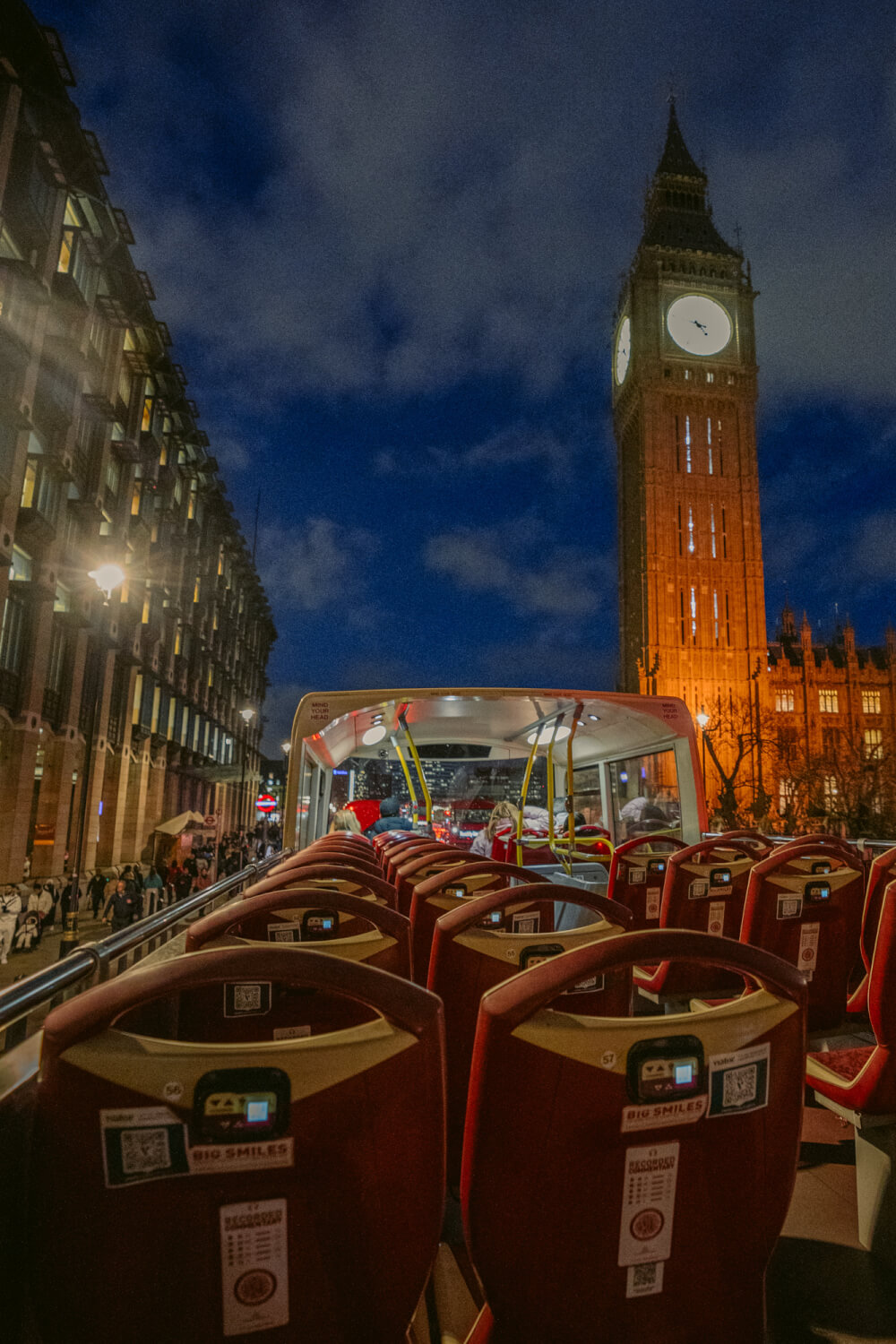 11. Make sure you have a contactless card for public transport
If you DO end up using public transport in London, the good news is it's quite easy. Both buses and the Underground (AKA the Tube) rely on a card tap system that automatically charges you.
As a tourist, the easiest option is to just use a contactless card for all payments. You tap in on the bus as you board, then you can just get off at your stop without worrying again. Or, you tap in at Tube stations at the gates on your way in, and at the gates on your way out. Easy!
There is a reloadable card called an Oyster Card that you can buy to tap in/out easily, like a gift card you fill up with travel credit, but the prices and caps are the same for both contactless cards and Oyster cards.
Plus there's a 5GBP activation fee for Oyster cards, so it's not worth it for a short trip, unless you're dealing with some specific scenarios which I'll outline below, after this cute photo of a tap in/tap out machine.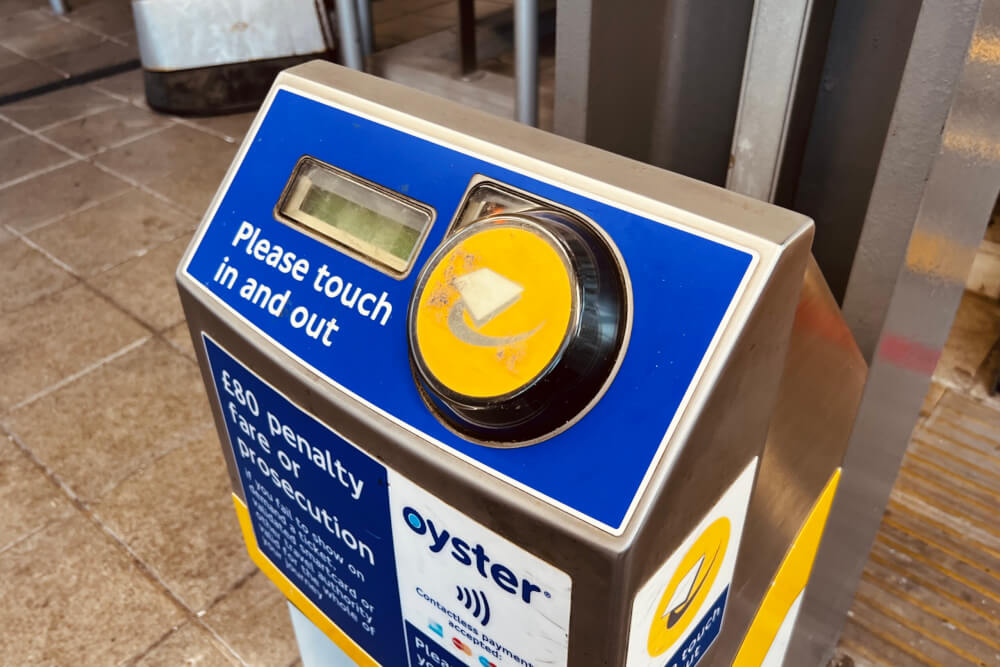 12. Get an Oyster Card (in some situations)
There are only two situations where I think getting an Oyster card makes sense if you're a tourist.
First, if you plan to buy a RailCard, this saves you 1/3 on all journeys, including on the Tube so you will need to get an Oyster Card and link the two to take advantage of that. Of course this only makes sense for visitors staying longer or who plan to come back often.
Second, you should maybe consider an Oyster card if you don't have a travel friendly credit card and get charged individually for foreign transactions, as those costs might add up.
In most cases though, just using a contactless card is the simplest solution because it deducts amounts automatically. You can even use this to get far out to popular day trip destinations like Hampton Court Palace.
Just make sure you use the same card all day though because there are daily caps on how much they can charge you!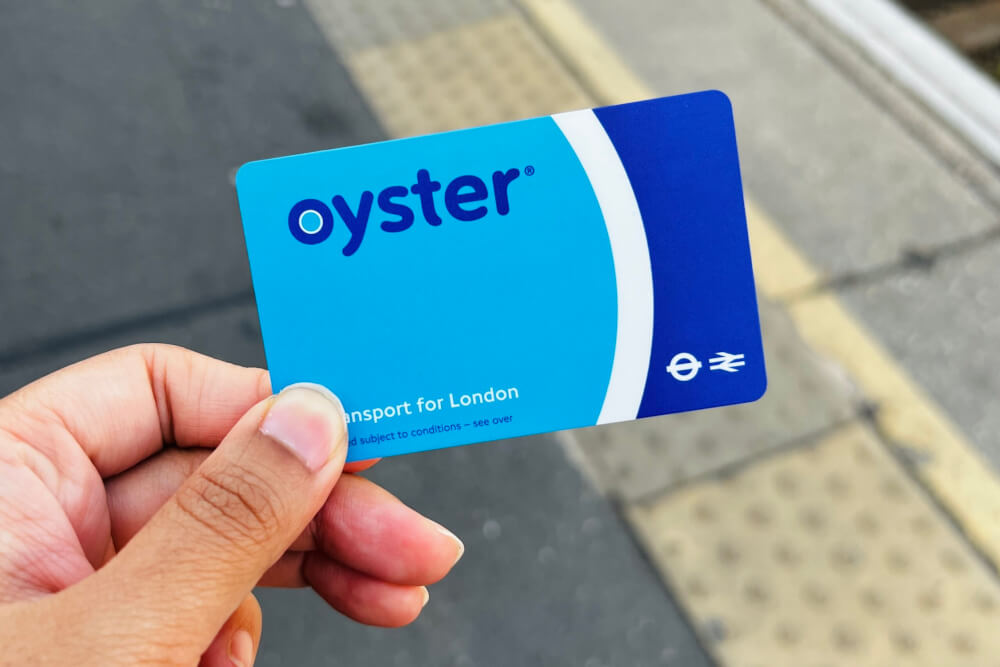 13. Understand when to take buses vs. the Tube
In terms of public transport in London, there's Underground trains AKA the Tube, buses, and overground trains which connect to suburbs and neighbourhoods that are farther out.
As a tourist, you'll most likely be relying just on the Underground and buses.
Both have their pros and cons.
I do think buses are fun for tourists because they're above ground so you see a lot more, especially if you ride at the front of a double decker (which is a mandatory must-do in my opinion), plus you can get phone service on them and they are cheaper as well, especially because it's one price across zones.
The downside is they're not as punctual (the time tables on Google Maps are notoriously inaccurate, so focus on the digital estimates at the stops themselves whenever possible)… and you can get stuck in traffic.
So, keep these pros/cons in mind when choosing how to plan your journey. If traffic a mess, the Tube may be a better choice. If you need phone service, want views, or are prioritizing low cost, then the bus may be better.
NOTE: Contrary to popular belief, the Tube does not run 24/7. It actually stops running surprisingly early, so check times before you head out, or prepare to get comfy on the night bus.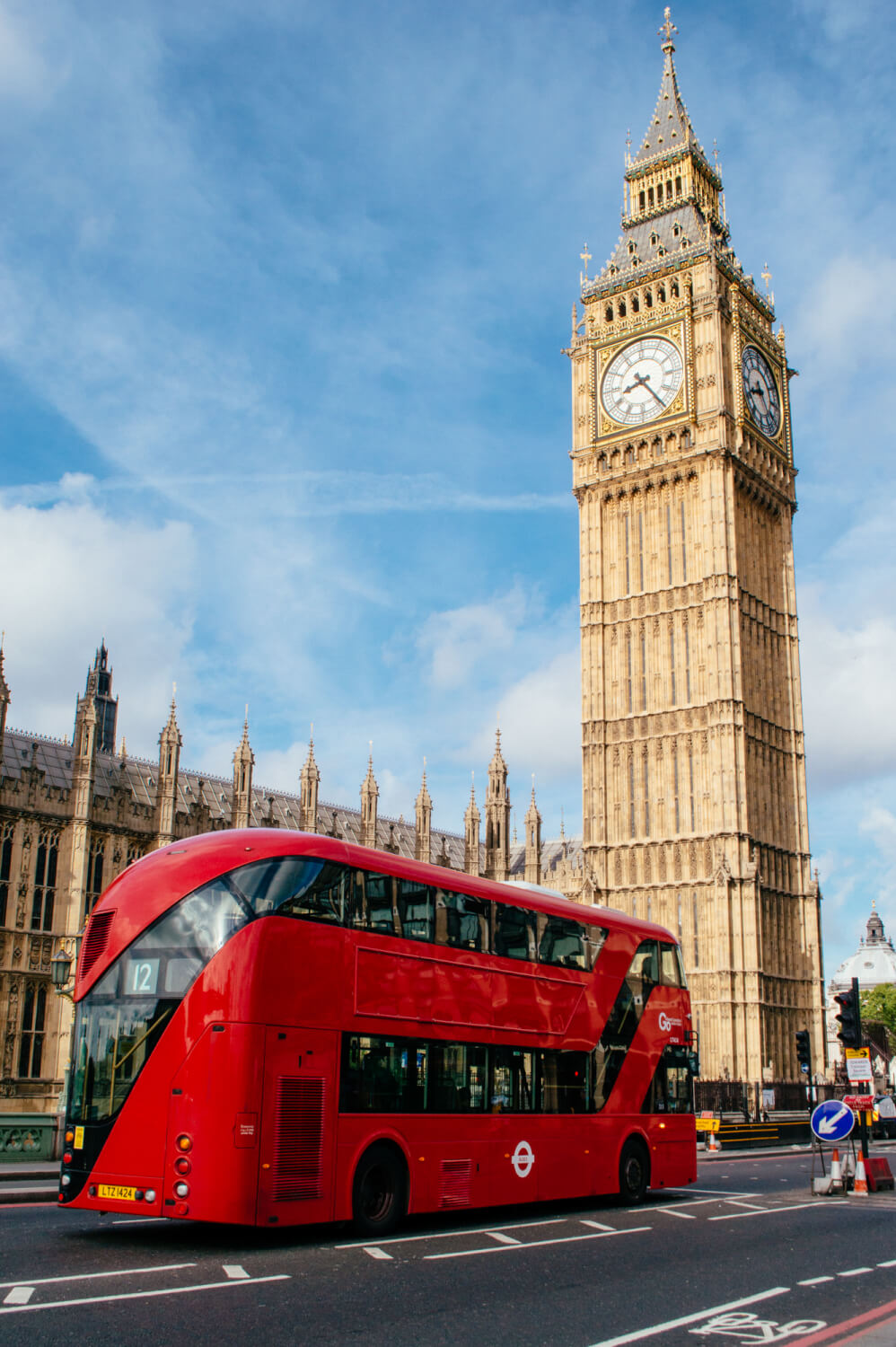 14. Always plan for lots of buffer time in case there's delays with public transport
Regardless of which option you choose, be sure to plan things with buffer time in between obligations, especially if you need to be somewhere at a specific time.
The Tube may not get caught in traffic like buses do, but there's still often random delays and unexpected failures.
So, if you have a tour, show or attraction booked, be sure to add in 30 minutes or more of wiggle room, just in case.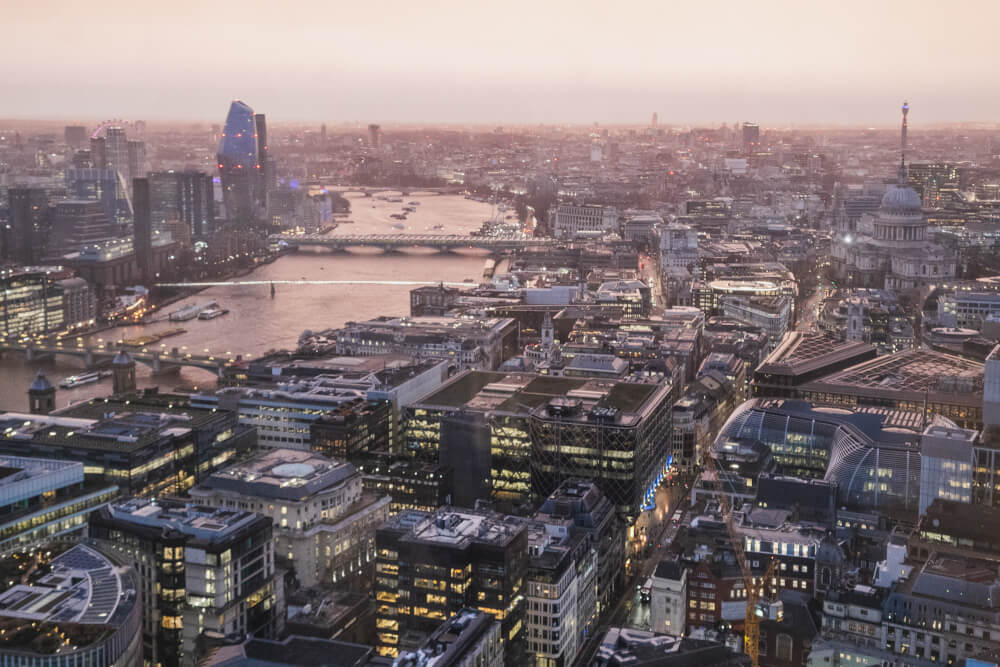 15. Walk as much as possible
Truthfully though, while I'm a big fan of London public transport, my preferred way to get around is walking as much as possible within neighbourhoods, then taking the Tube or bus to cover huge distances.
In busier tourist areas, there's often signs you can follow to find big attractions so don't worry too much about navigating on foot, and walking can sometimes even be faster than the Tube depending on how far you're going.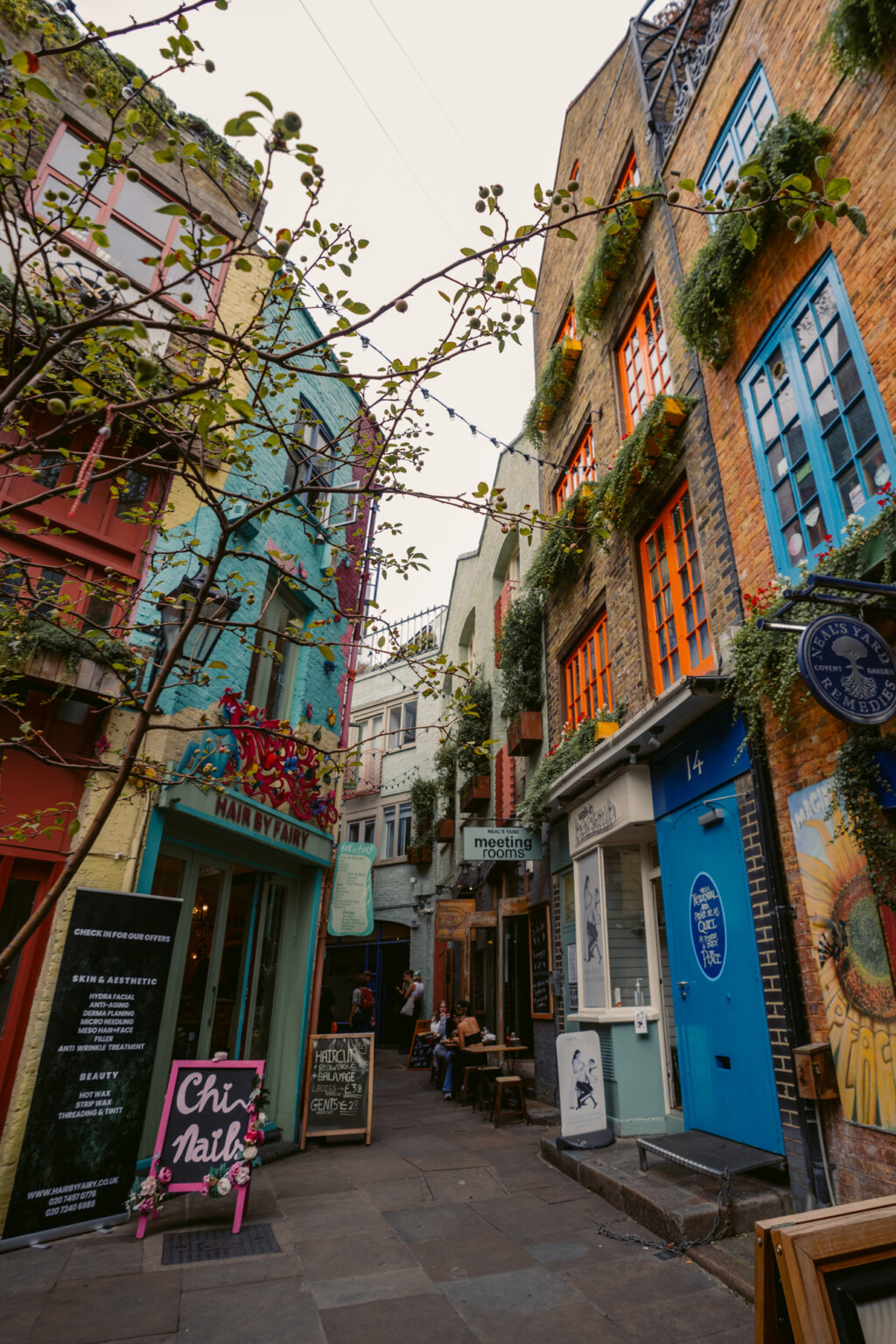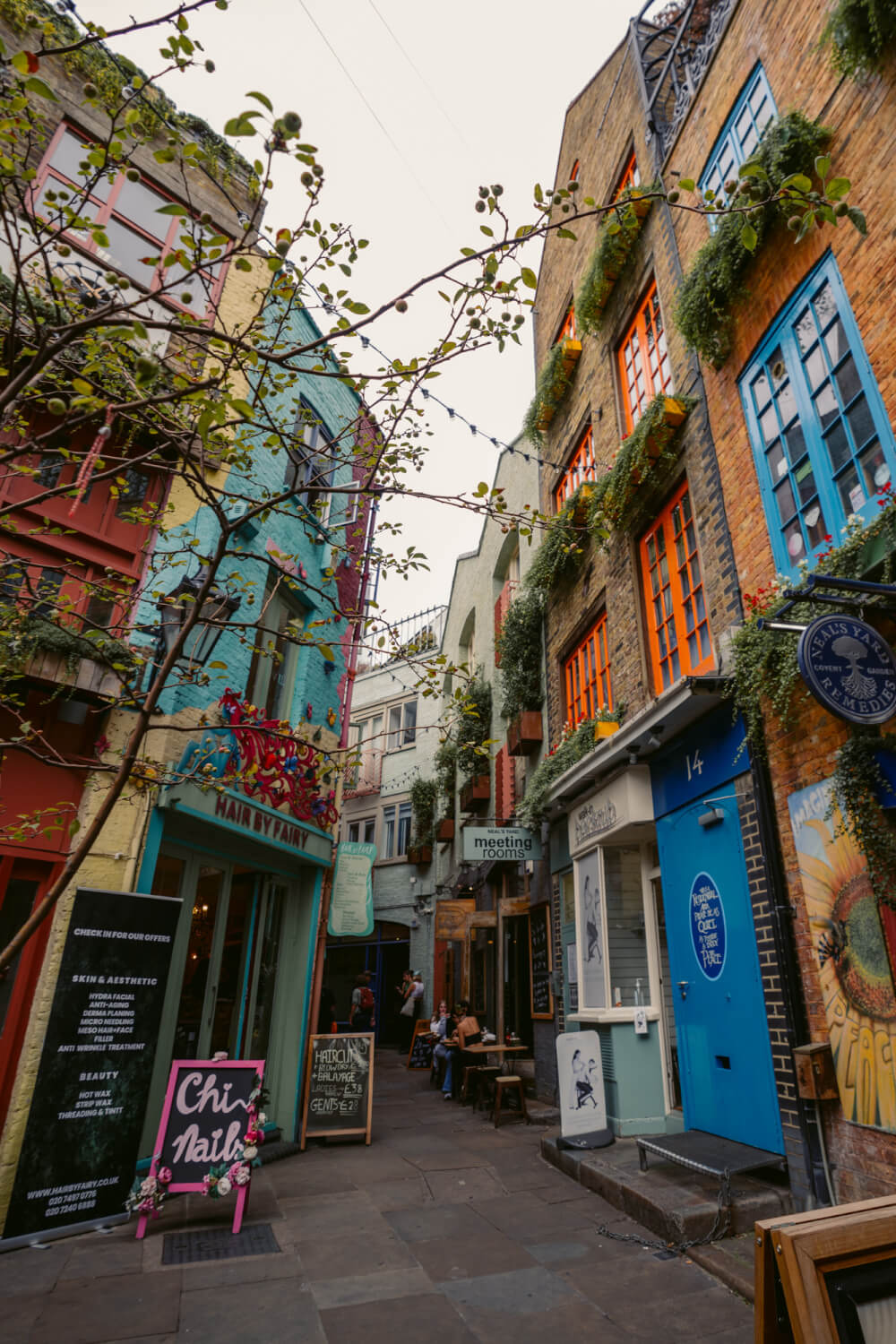 16. Learn to ride the Tube like a pro
If you want to navigate the Tube system like a slick, terrifyingly efficient professional, then there are some basics to keep in mind.
First, I would never ride the Tube by choice between 7:30-9am and 5-7pm. It's more expensive at this time so it's a lose-lose, plus it's rush hour when everyone and their mom's landlord is trying to get to/from work. Don't get caught in this as a tourist. Remember, you're here to escape that kind of minutia!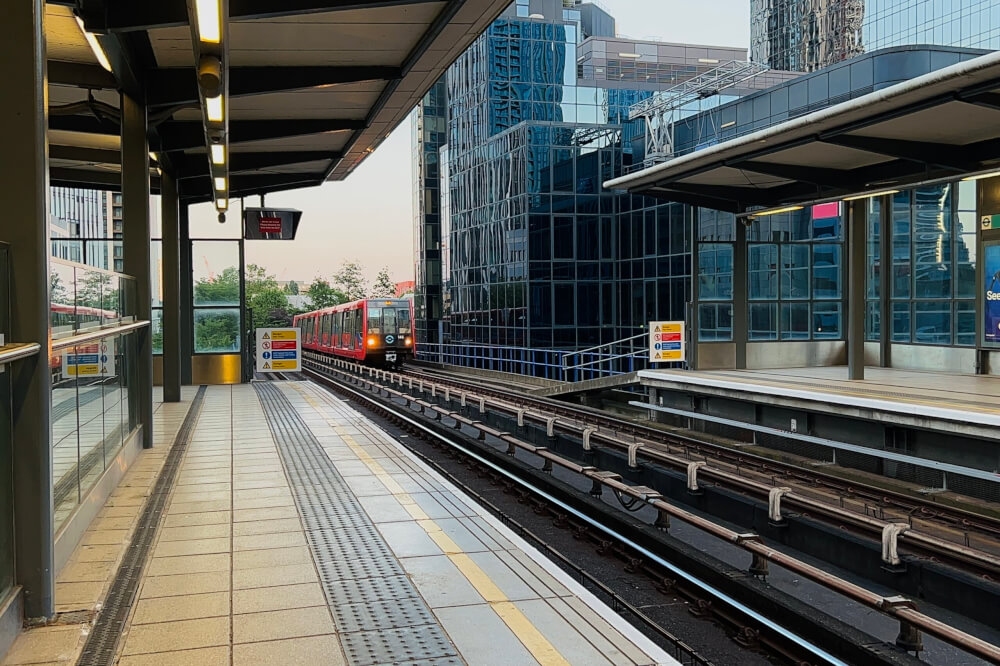 Second, remember, when riding the Tube, you need to tap out to leave, so have your card ready to tap out upon exit, and don't block everyone's way as you shuffle through the deepest depths of your chaotic tote bag.
Also make sure you have your full journey loaded on your phone or written down before you head out. There's usually no service so you won't be able to Google directions when you're down there, hence why you may want to bring a book or some form of entertainment.
One random hack I have for finding the right exit to take from a Tube station is to plot your journey on Google Maps, and then rotate your map to make it look like your train is headed straight North. This way, you have a sense of which direction you need to move towards once you get off the train, and which exit makes the most sense.
In this example for instance, as you exit the train, you will know your end destination is behind and to the left of you: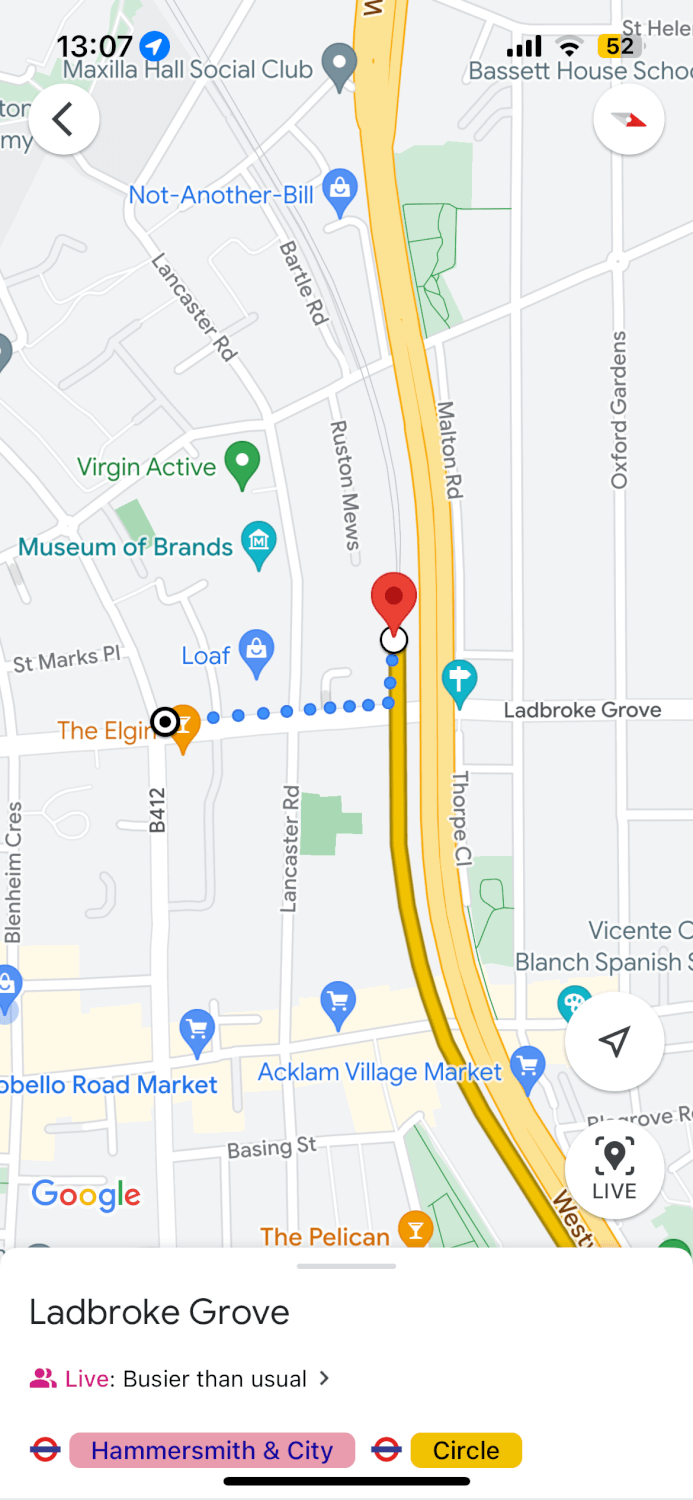 Some busier stations will also have an exit guide: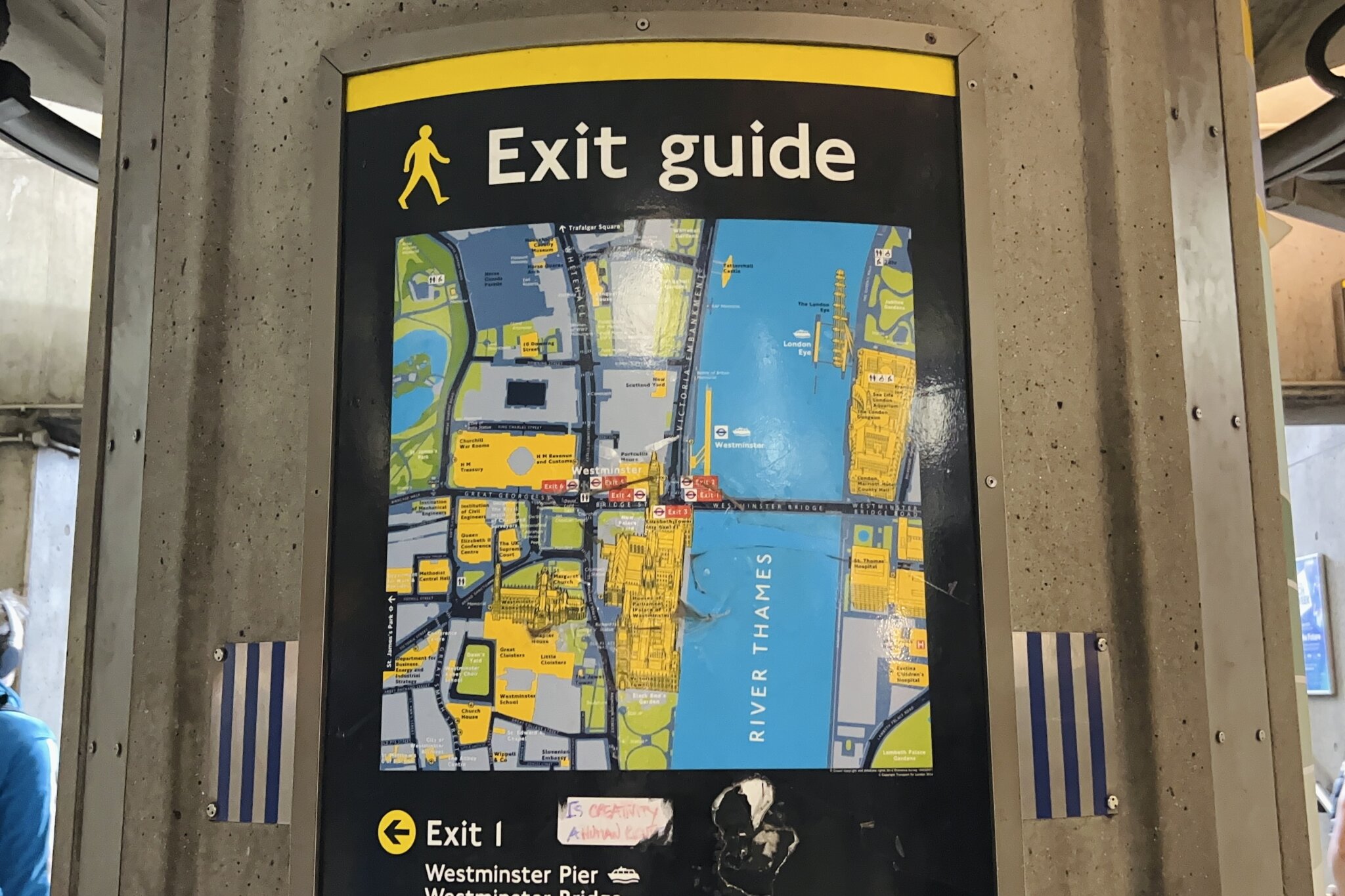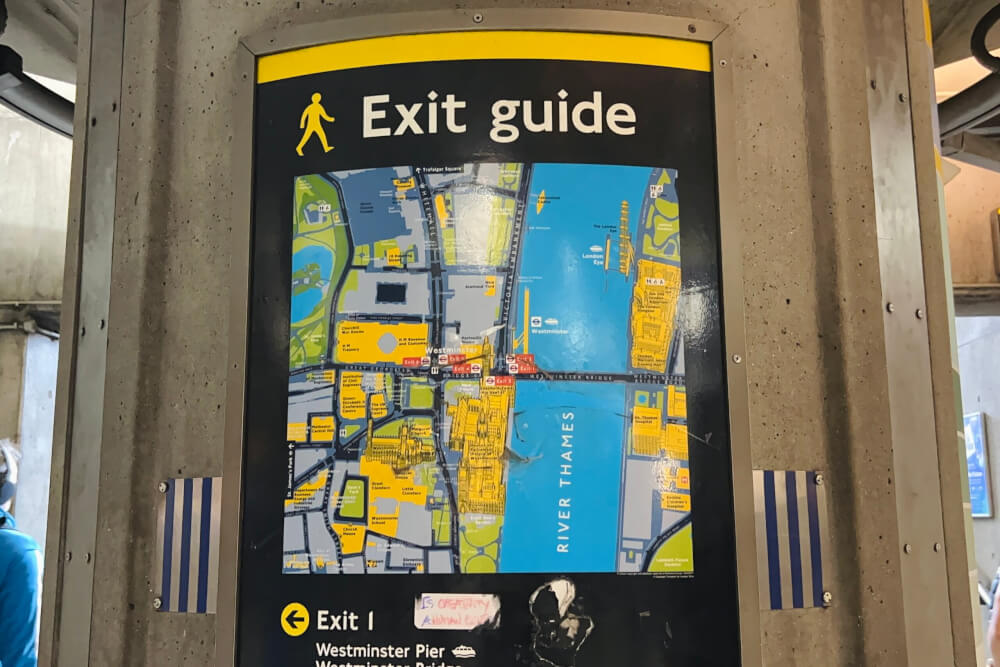 Lastly, be sure to exercise proper Tube etiquette:
Let people off the train before you try to get on
If there's a crowded train, take off your bag or have it on your front so you're not in everyone's way
Don't stand on the left side of the escalator – this is meant to be left empty for people who choose to walk up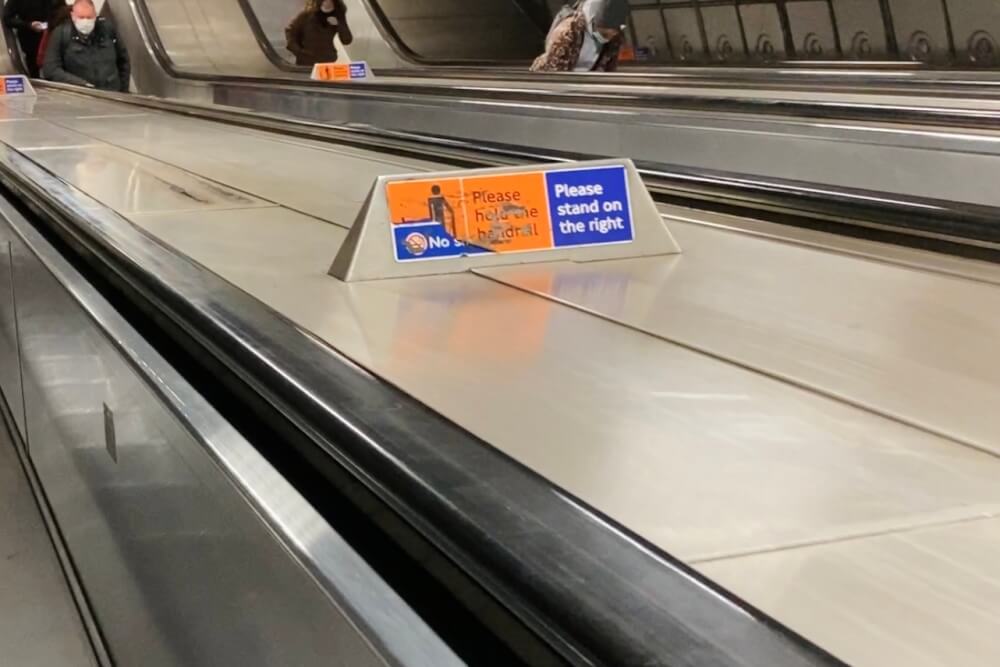 17. Consider a BritRail Pass if travelling farther
If you're staying a while in London and plan to do many day trips or side trips, one potential pass worth considering is the London Plus BritRail Pass.
With it, you can get unlimited train journeys for a set period (either a consecutive few days or a set number of days within a month).
The London Plus Pass is especially good value because it covers the Greater London area, plus many of London's most popular day trip destinations like Bath, Winchester, Windsor, Salisbury, Brighton, and Bournemouth.
This is a great option if you need a bit more flexibility and don't want to buy tickets in advance, but overall if you plan to only do a handful of day trips, buying tickets well in advance will probably be cheaper.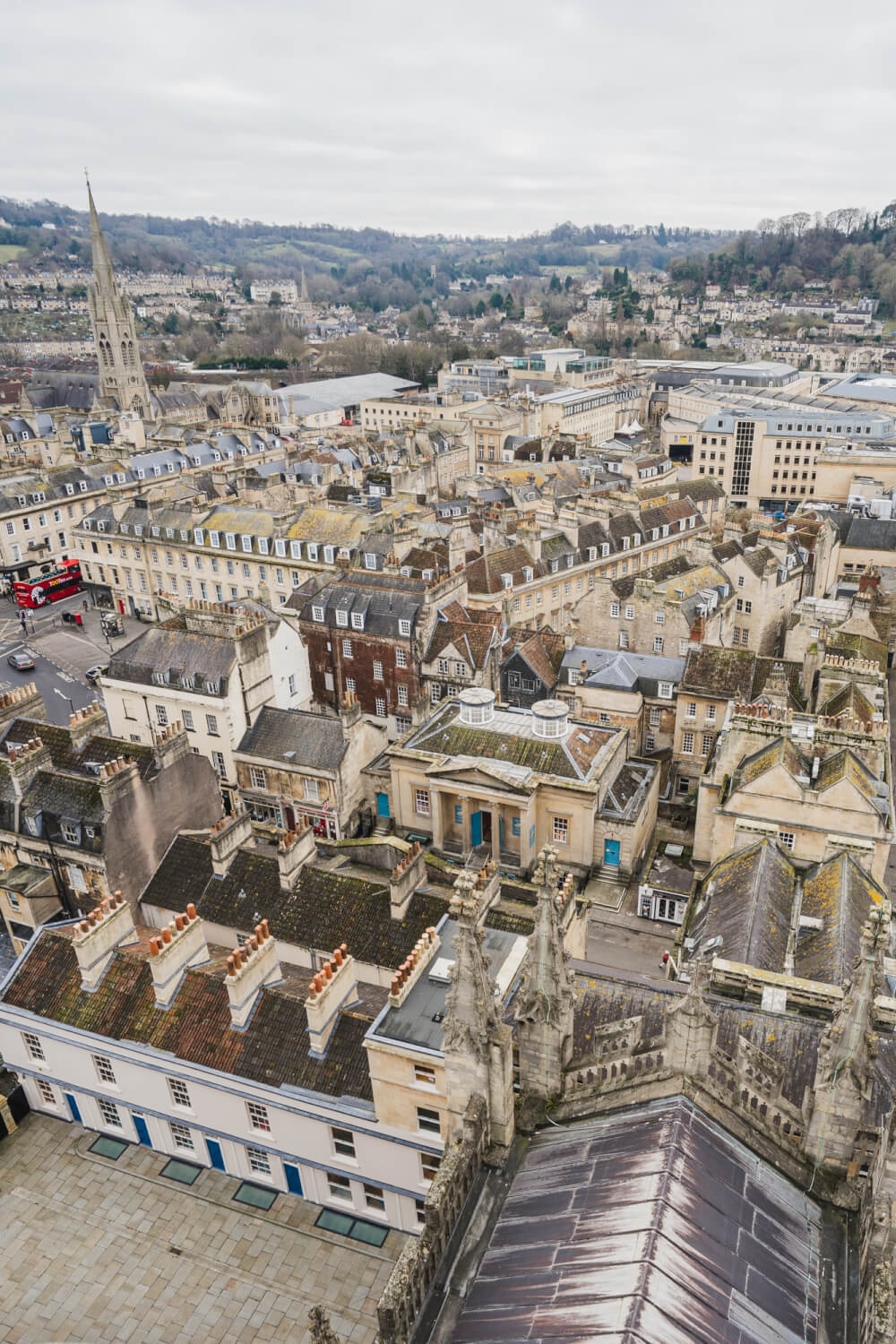 18. Don't overload your London itinerary
Now let's move onto some London itinerary planning tips. The first and most important one? Resist the urge to overload your itinerary!
London is a gargantuan city packed with fun attractions, so many in fact that even people born and raised there haven't seen it all.
Which stands to reason that you, as a first time visitor, will not be able to see it all in one go either.
I would recommend limiting big paid attractions to 1-2 per day, then dedicating the rest of the day to just wandering, enjoying food, and pursuing more relaxed activities.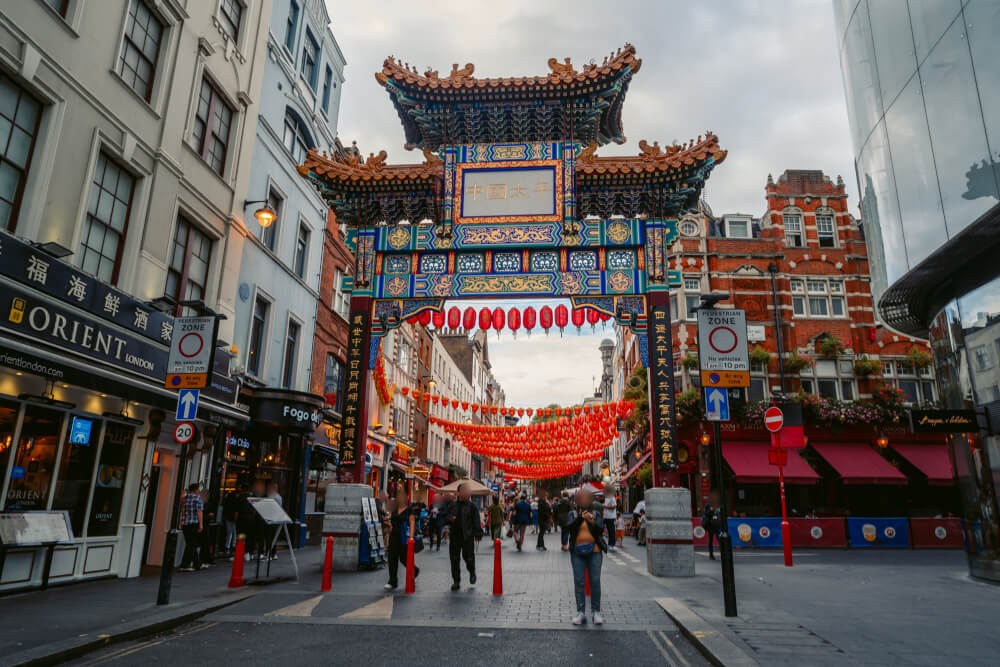 19. Plan your days by neighbourhood
Another important London must-know is that you should be organizing your itinerary based on strategic neighbourhood hopping.
London is really spread apart so planning things by neighbourhood is crucial for avoiding the inefficiency of doubling back. If you need help, I have a 3 Days in London itinerary you can steal.
Needless to say, it's really worth getting out of Central London to explore other neighbourhoods during your visit. Notting Hill, Camden, and Shoreditch are super popular ones for instance, but if you want something quieter, Hampstead Heath or Greenwich are also great.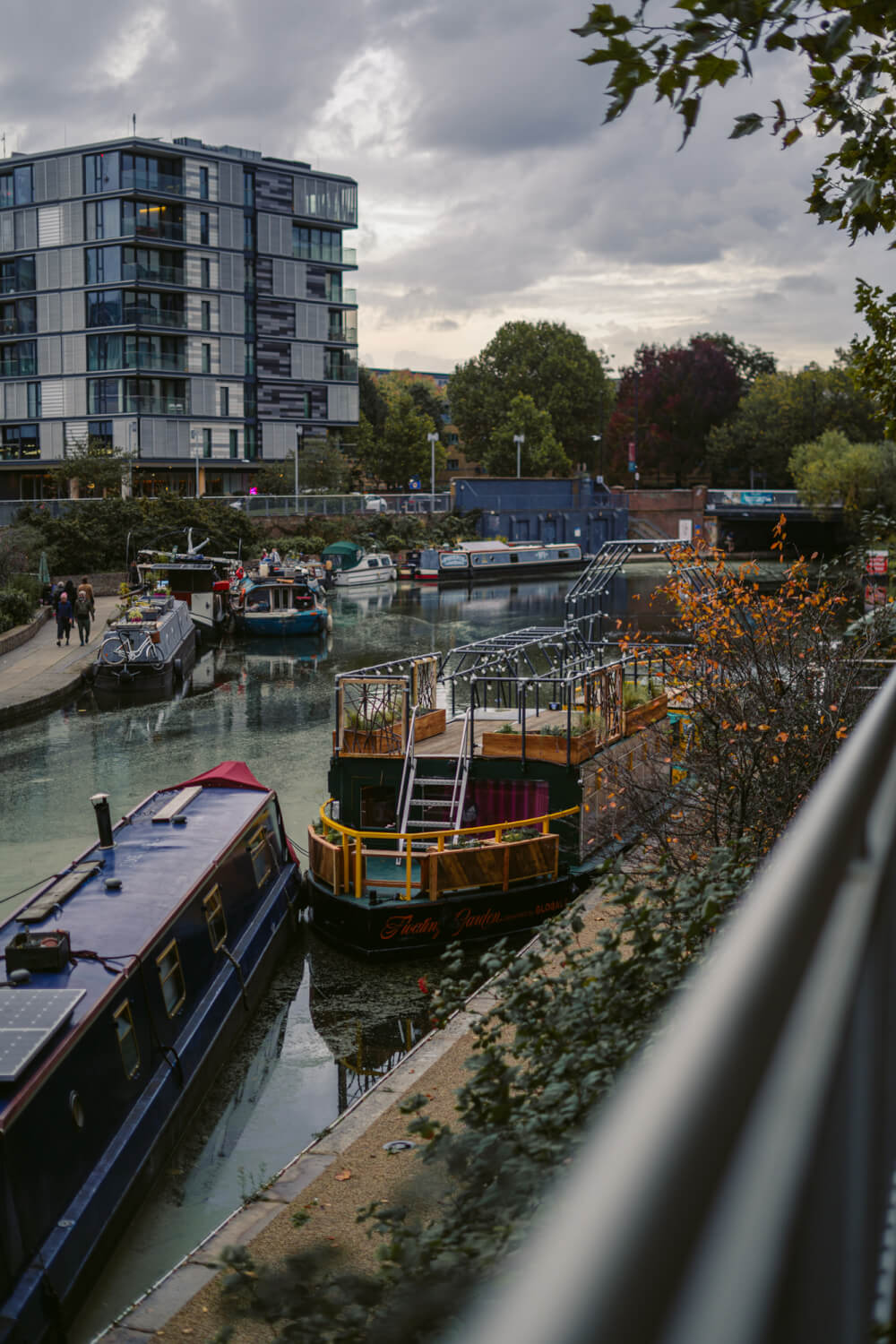 20. Consider the London Pass for potential savings
London is expensive, so I highly recommend you cap your paid attractions to only a few that you desperately want to do, then devote the rest of your time to free attractions.
That said, if you do intend on seeing lots of paid sights I can highly recommend the London Pass, especially if you can grab one on sale.
It's essentially one card you pay for that then gets you into tons of paid attractions. If you plan correctly, this can save you SO much money. I bought a ten day one recently so that I could test out all of London's paid attractions in one go. It was busy but I ended up saving a crazy amount of money.
Again, this would only be worth it if you planned to see a bunch of paid sights anyway, but it's worth looking into if you're a 'see it all!' type of visitor.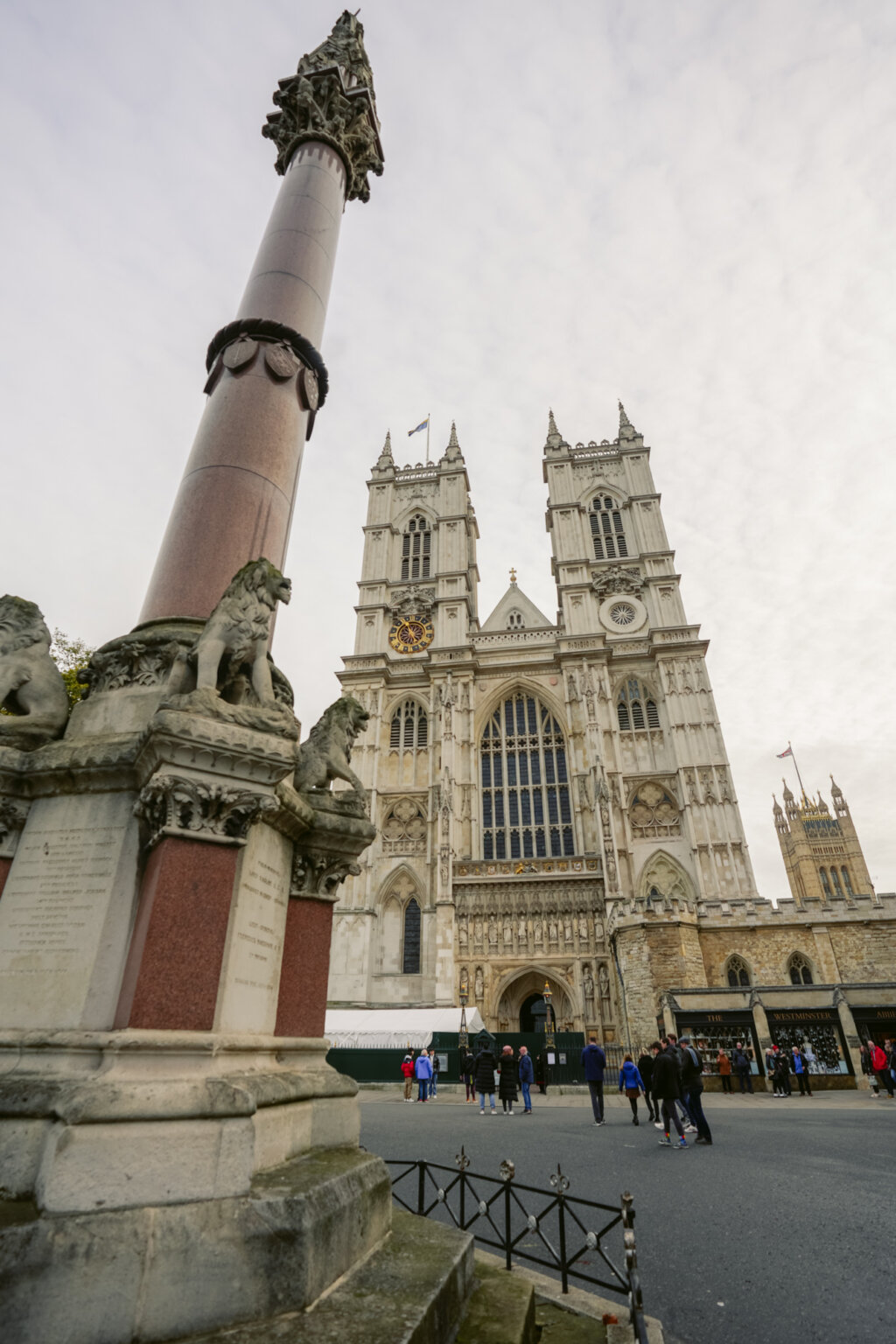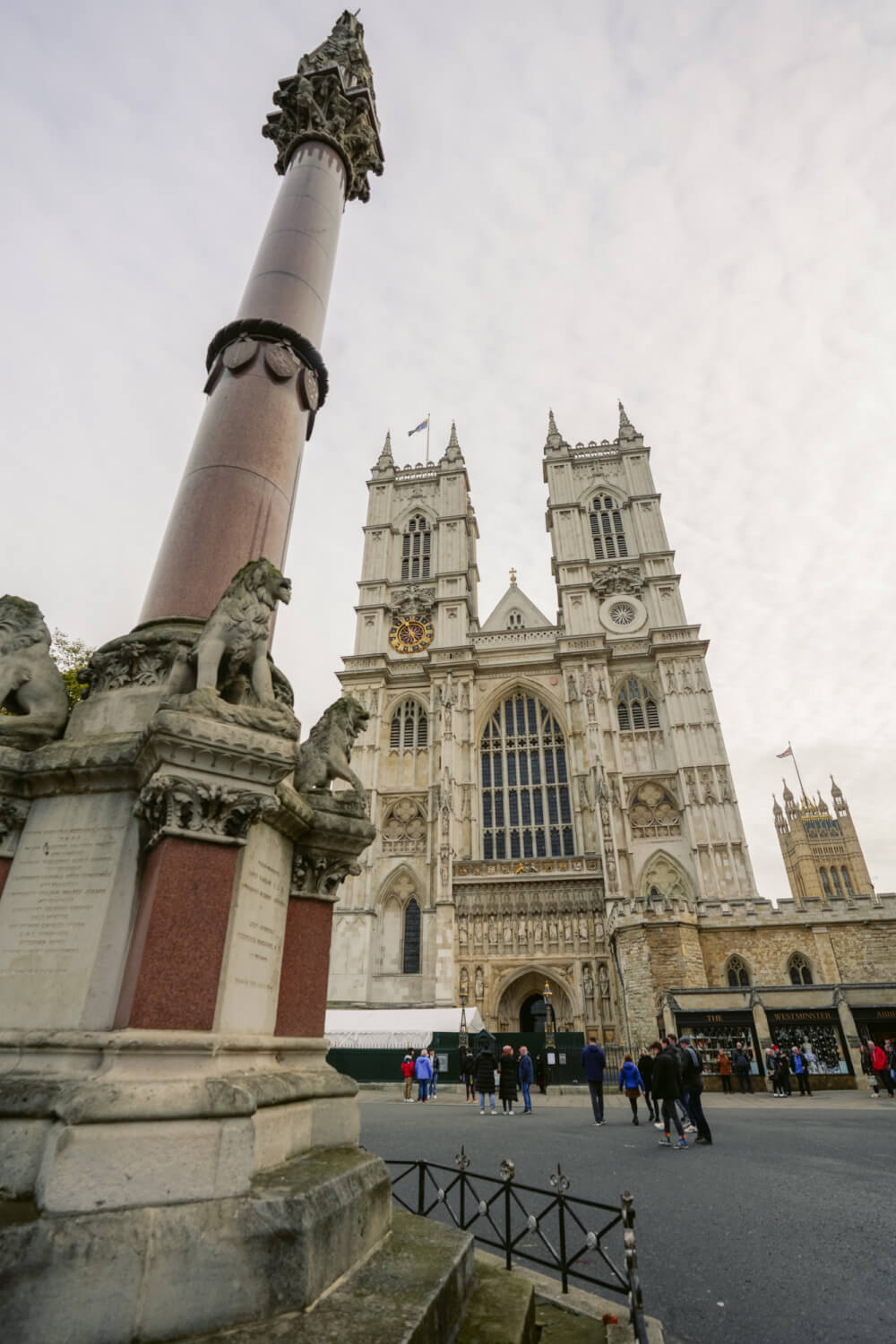 21. Prioritize uniquely 'London' attractions
We've already established that there's a ton to see in London… so how can you decide which sights to prioritize above the rest?
Well, my advice would be to prioritize uniquely London attractions. There are many big name attractions in the city now that are fairly random and completely unrelated to the city, for instance Shrek's 4D Adventure or Madame Tussauds.
And… Unless you are travelling with kids and need to entertain them, I think there's way better attractions to be prioritizing, so try to pick 'Londony' attractions whenever possible.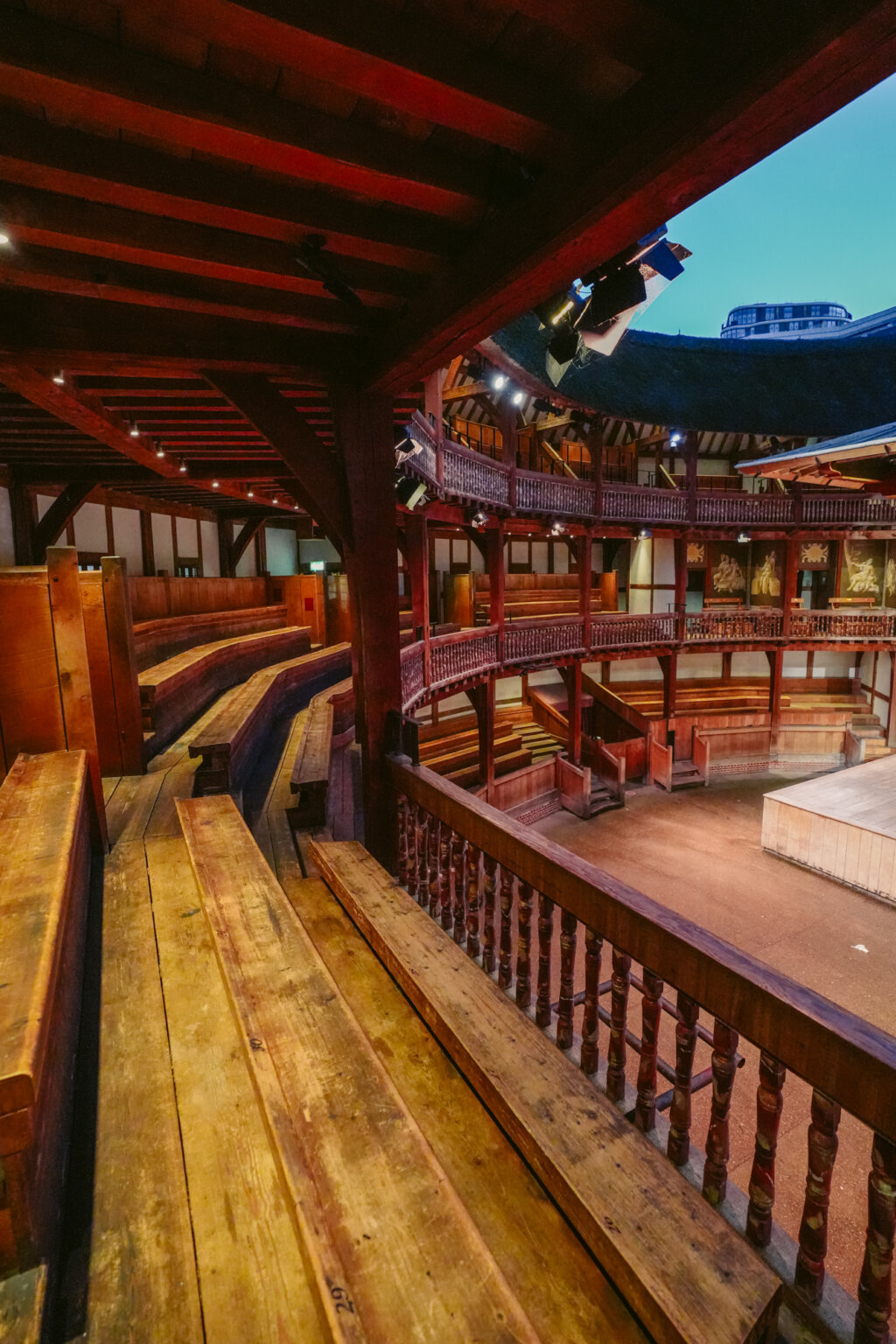 22. Time your attraction visits strategically
Of course, it's worth emphasizing how busy London can be when it comes to tourist sights, so if you want to enjoy attractions with minimal selfie sticks in your eyes, then avoid going to big attractions in the middle of the day.
Early morning or (even better) just before closing time is often way less busy.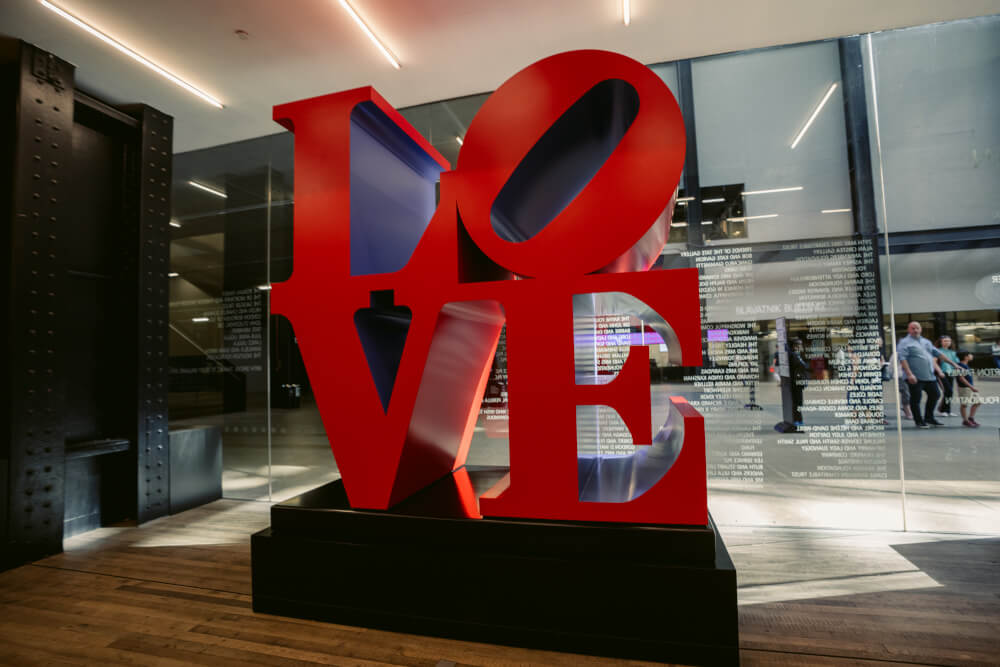 23. Familiarize yourself with all the free things to do in London
I've mentioned this already, but it's worth noting again just how many great free things there are to do in London!
You can visit parks, go to free museums, or simply absorb London's most wonderful sights on a (very free) walk.
In terms of free/by donation museums, the V&A is my personal favourite – it's full of amazing decorative art and also located very close to other free museums like the Science Museum and Natural History Museum.
There's also the National Gallery, National Portrait Gallery, Tate Modern, Tate Britain, the Imperial War Museum, the British Museum and more. So if you're looking to save money, prioritize these sights over others.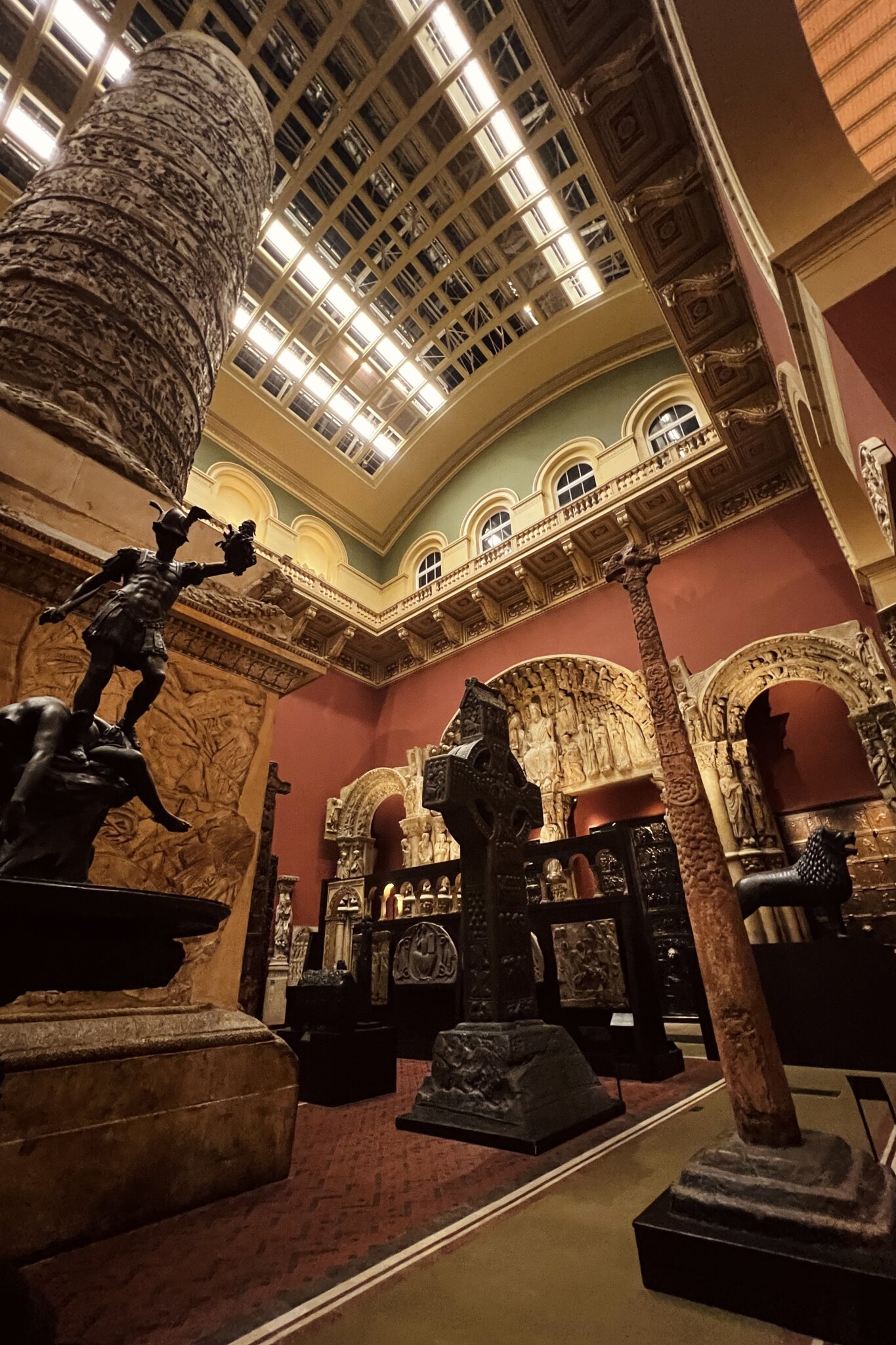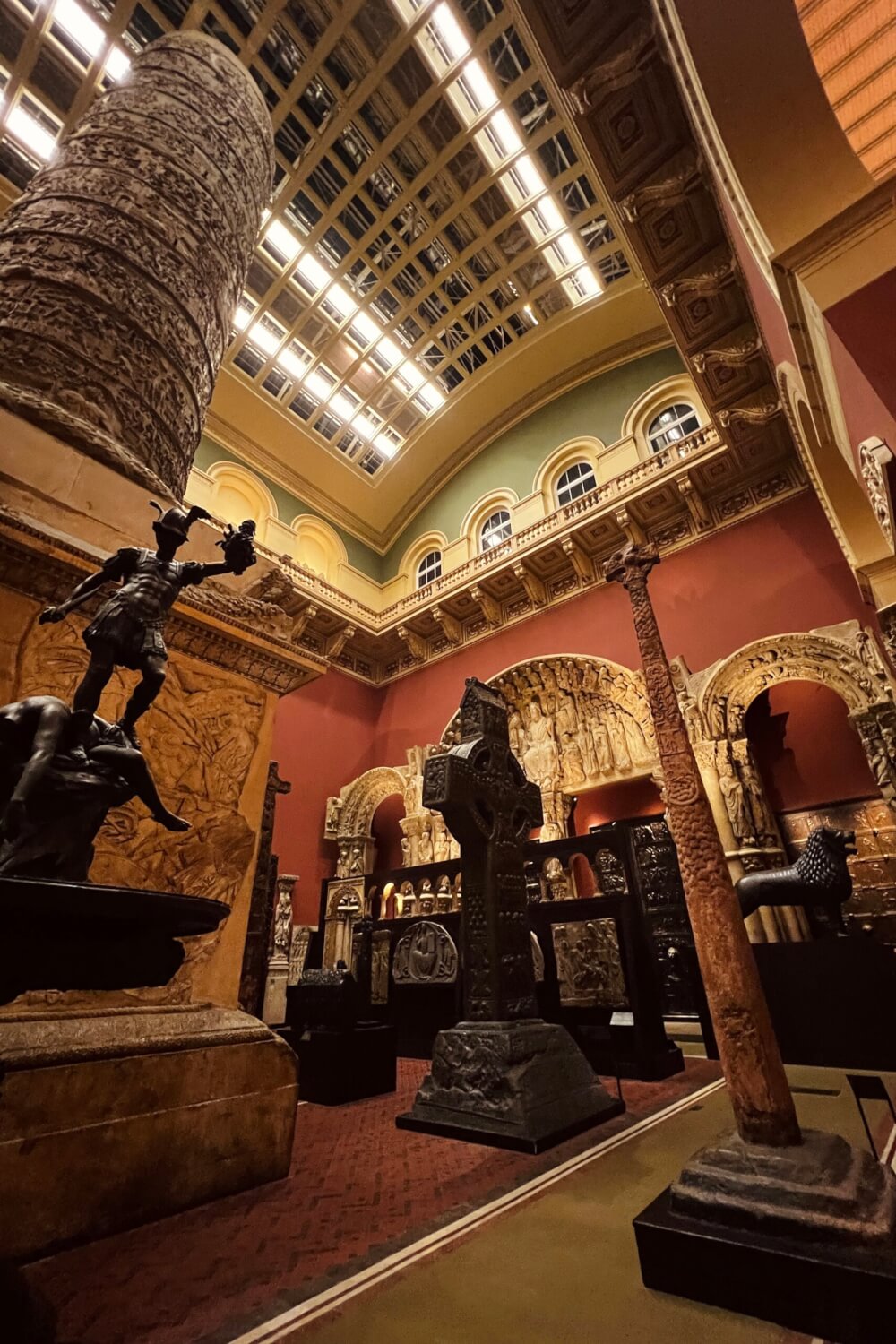 There are some great free viewpoints as well, like at…
Tate Modern – the views over the Thames from the viewing level terrace are too good to pass up
Primrose Hill – a farther away view of the skyline in a very pretty park/colourful neighbourhood
Greenwich Observatory – the perfect place to see the London skyline at sunset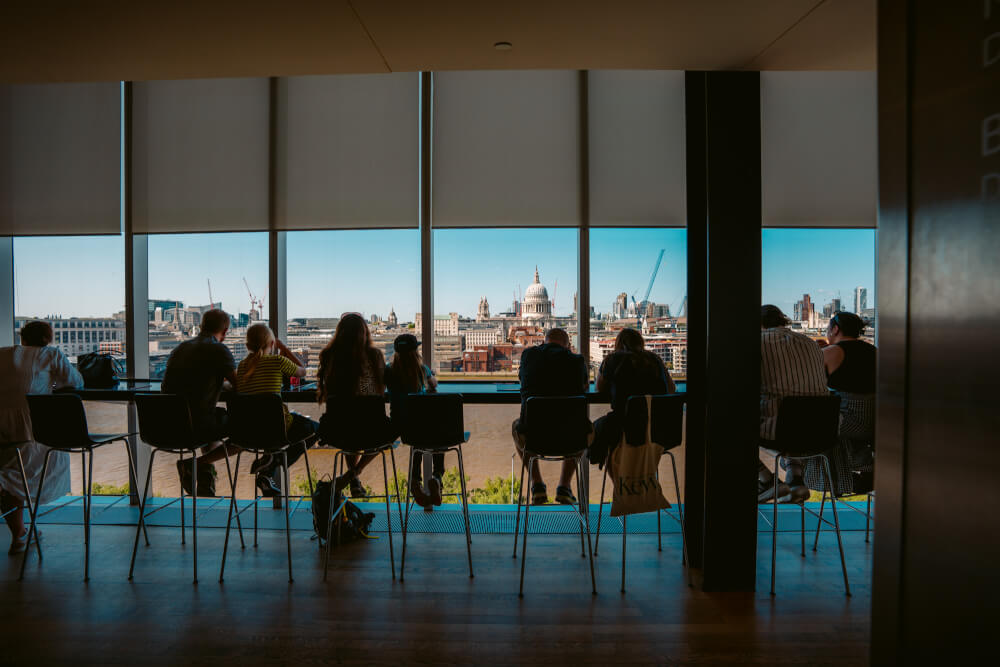 24. Learn when to book London's most exclusive free/almost free tickets
While London is swimming with free things to do, some are harder to pursue than others due to limited tickets that are pre-released at set times before quickly being gobbled up by the eager freebie goblins.
SO, to help you prepare, here are some cool experiences in London that are free or almost free, but need to be booked in advance:
NOTE: If you don't manage to book Sky Garden for free, another fun way to see it which I prefer is to book it for breakfast to see it without crowds. It does cost 8.50 per person but you get a drink and a pastry so it's not a bad deal!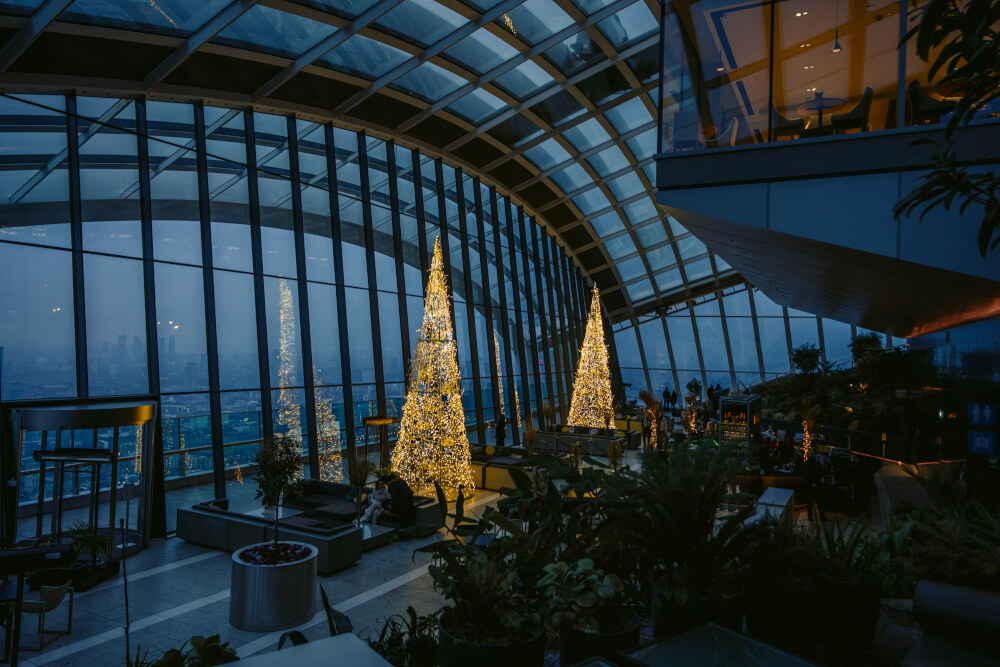 24. Book important must-dos well in advance
From West End shows to reservations for popular restaurants, planning ahead is key in London, especially during peak season.
Some key attractions that tend to book out months in advance include the Harry Potter Studio Tour and tickets for shows at the Globe.
So, remember: preparation is key to avoiding disappointment! If you know what attractions you want to see, book in advance online and get a skip the line ticket. If there's a special restaurant you want to visit, book a table. If there's a non-negotiable show that you need to see, book those tickets.
… You can always book cancellable ones to secure your spot, then decide later!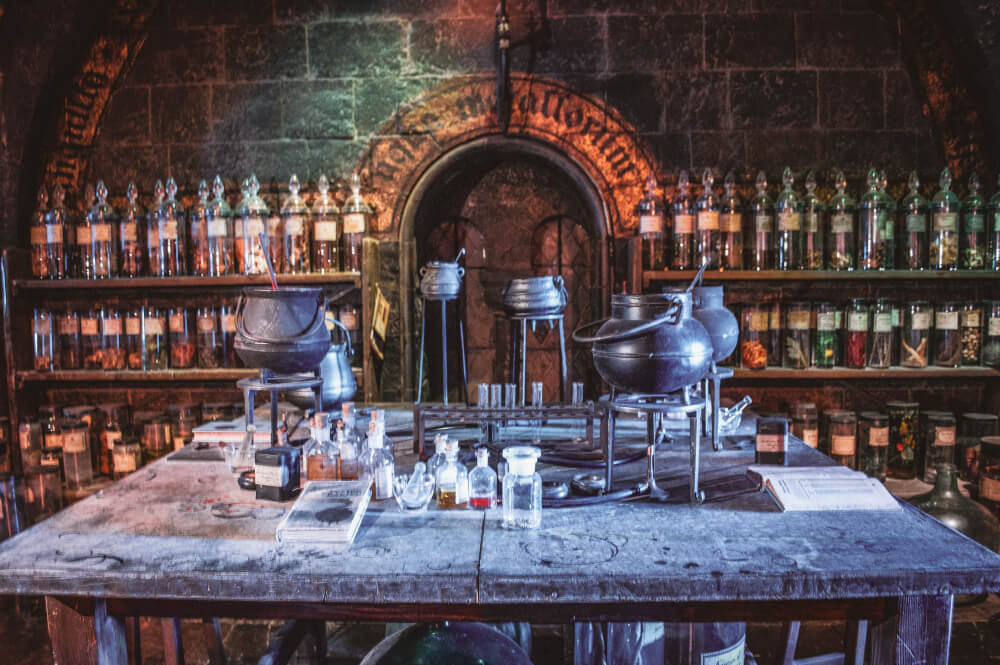 25. Learn how to get the best deals on West End shows
On that note, if you're hoping to get West End show tickets during your time in London, then here are some tips for saving money:
If you're flexible with what show you watch, get the TodayTix app – they always have great sales and deals and within that app you can enter different ticket lotteries and do day-of rush tickets
In advance of your trip, enter different ticket lotteries – they have ones for Hamilton, Harry Potter and the Cursed Child and other popular shows. This is how I got these seats in Hamilton for only 10 GBP!
And in a pinch, you can also visit the TKTS booth in Leicester Square for discounted day-of tickets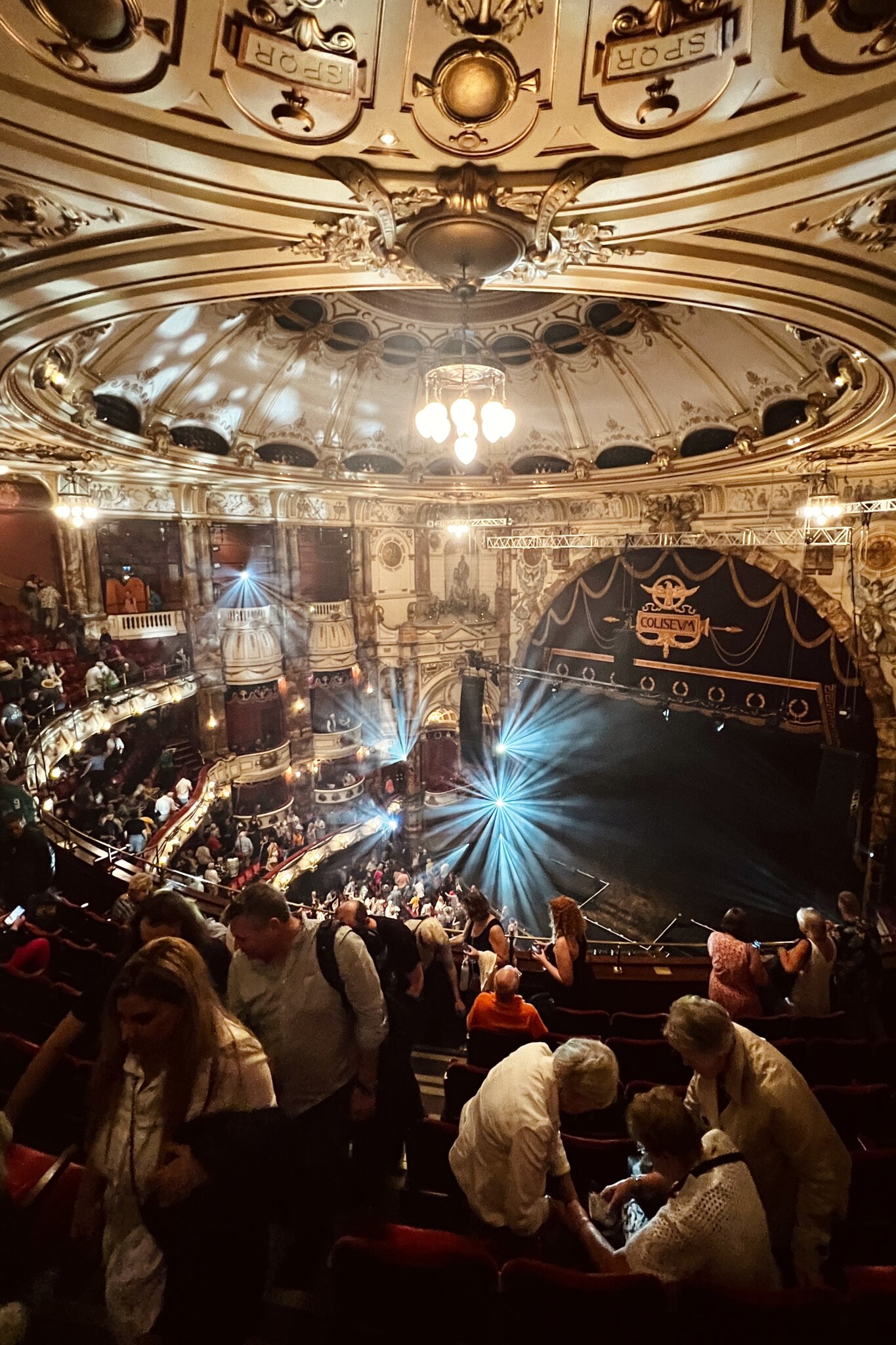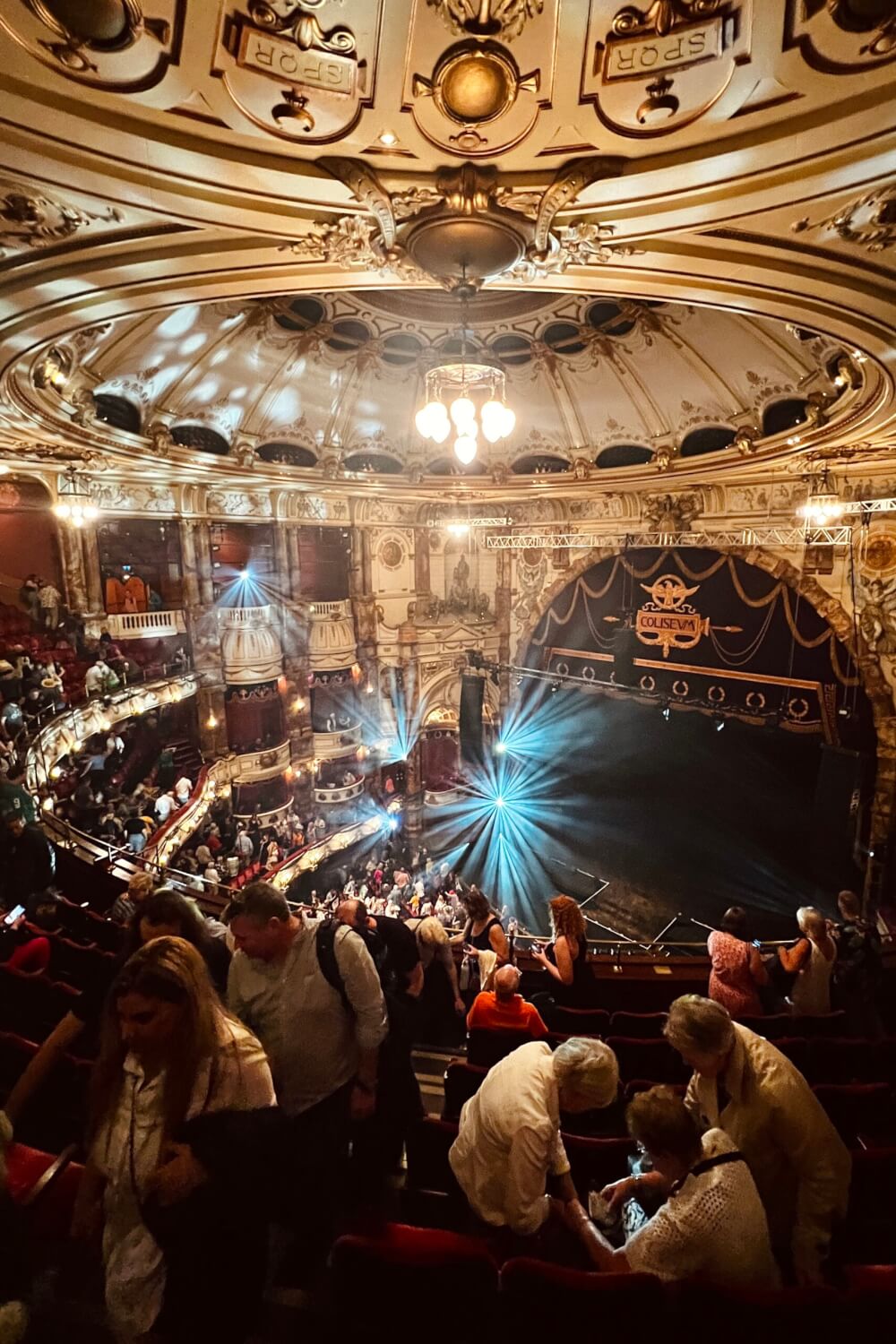 26. Read local blogs/websites to find special events
Another VERY underrated London travel tip is to scour local blogs and websites for fun events/pop-ups.
In a city like London, there's always cool things happening, so if you want to spice up your itinerary beyond the tourist must-sees, there's plenty of opportunities. London is home to millions of locals after all!
Some good local websites to check out include London x London, Time Out London, Londonist, Secret London.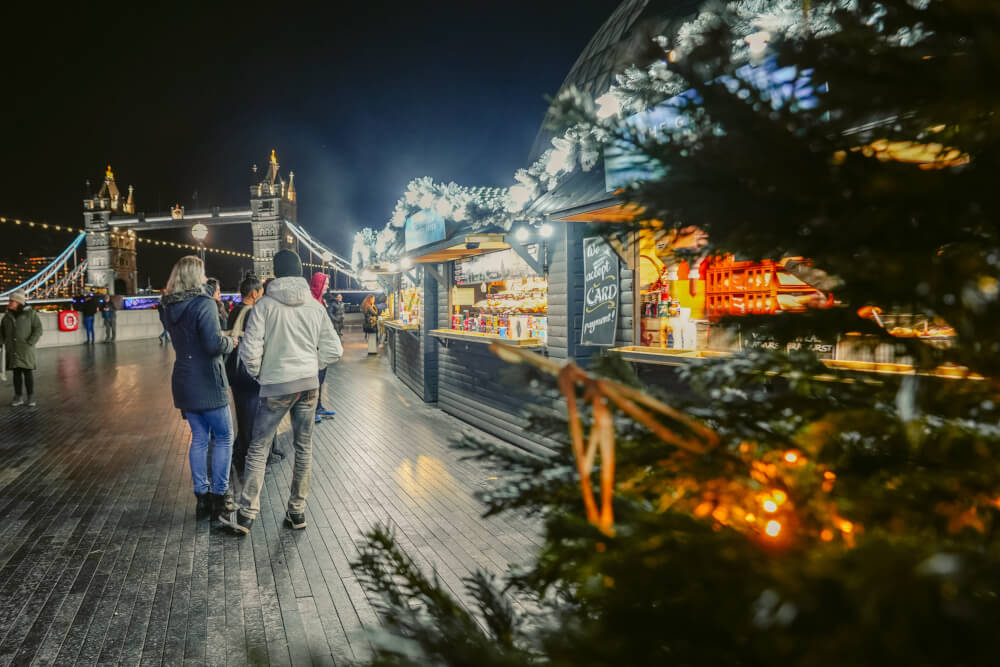 27. Be sure to try plenty of English classics
Ahh, now for London food and drink tips!
I know most visitors will flock to London to try fish and chips, but besides this English classic, there are many other great British foods to try (alongside excellent international options, but more on that later).
If you're craving local food, be sure to try some…
Savoury pies
A full English breakfast
Sausage rolls
Sticky toffee pudding
Those visiting on a Sunday should also make sure they try a Sunday roast, which tends to be eaten as a heavy lunch or early dinner, although booking for this in advance is strongly advised.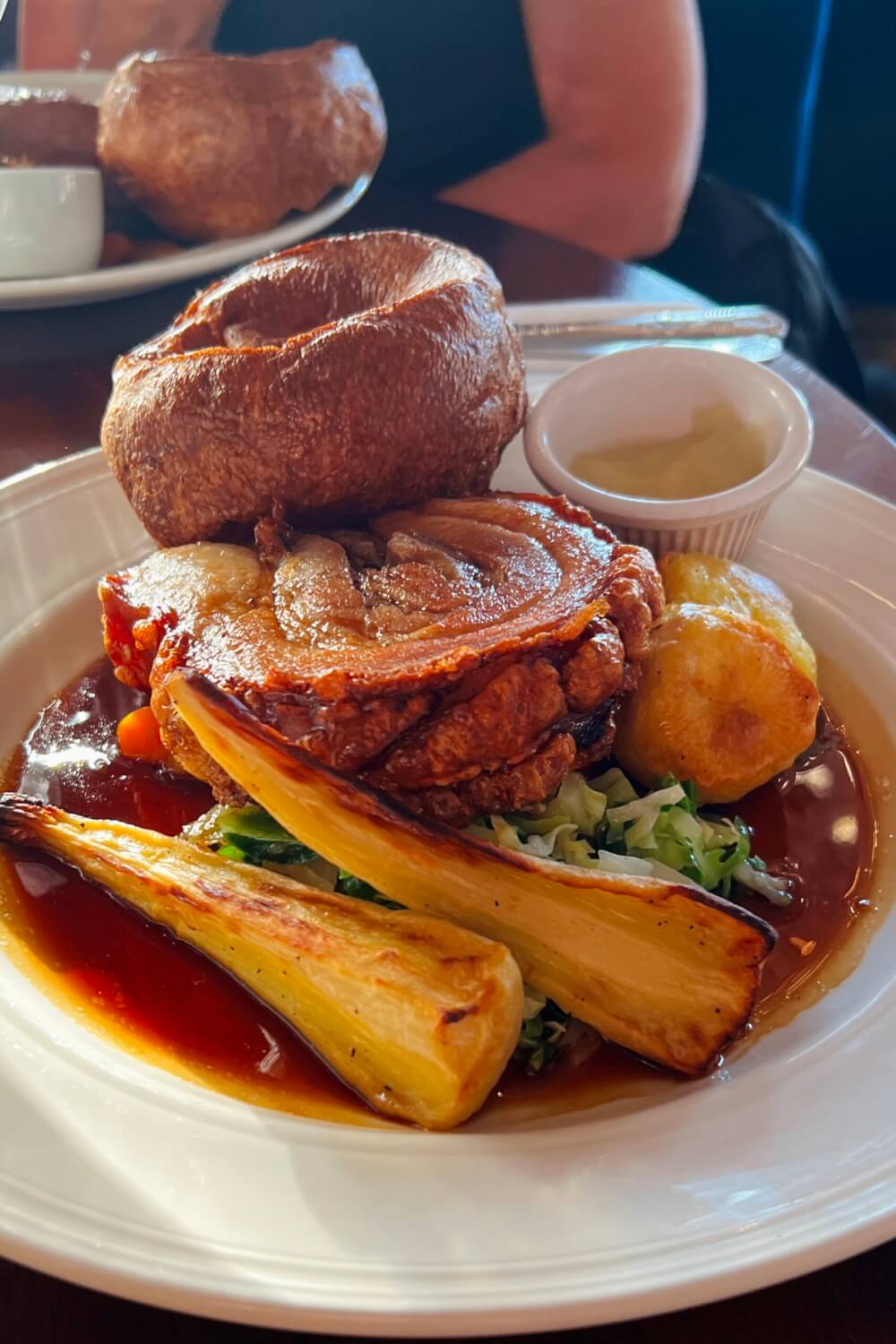 28. Visit food markets if you have trouble with decisions
Beyond English classics, be sure to head out to some food markets in London as well (the city is famous for them!)
These vibrant foodie hubs offer a taste of London's incredibly diverse food scene, all in a 'grab and go' manner that's ideal for those who are indecisive, or simply bottomless pits of sustenance like me.
Borough Market is a foodie favourite that's always busy but fun. Other markets I love for food include Greenwich Market, Brick Lane Market, nearby Old Spitalfields Market and (the much smaller) Maltby St Market… although these all have their own specific opening days, so be sure to research before you head out!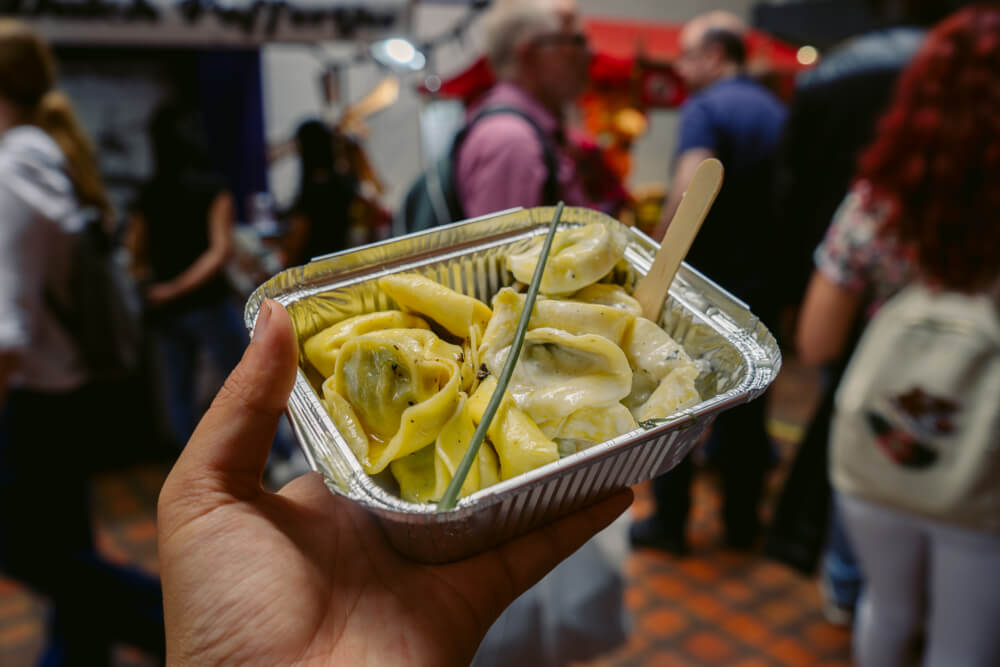 29. Learn where to grab a quick, cheap bite
If you're in a rush, on a budget, or both, the most cost-effective and quick lunch you can get for yourself in London is a Meal Deal. These are set combos that include a main, a snack, and a drink for a set small price like 4 or 5 pounds. Most major supermarket chains do them.
Another place to get cheap snacks is bakeries or chains like Greggs, where you can get pastries and sausage rolls for less than 2 pound each.
I know how savage London can be on one's budget, so keep these money saving tips in mind do help ease the pain a bit on some days.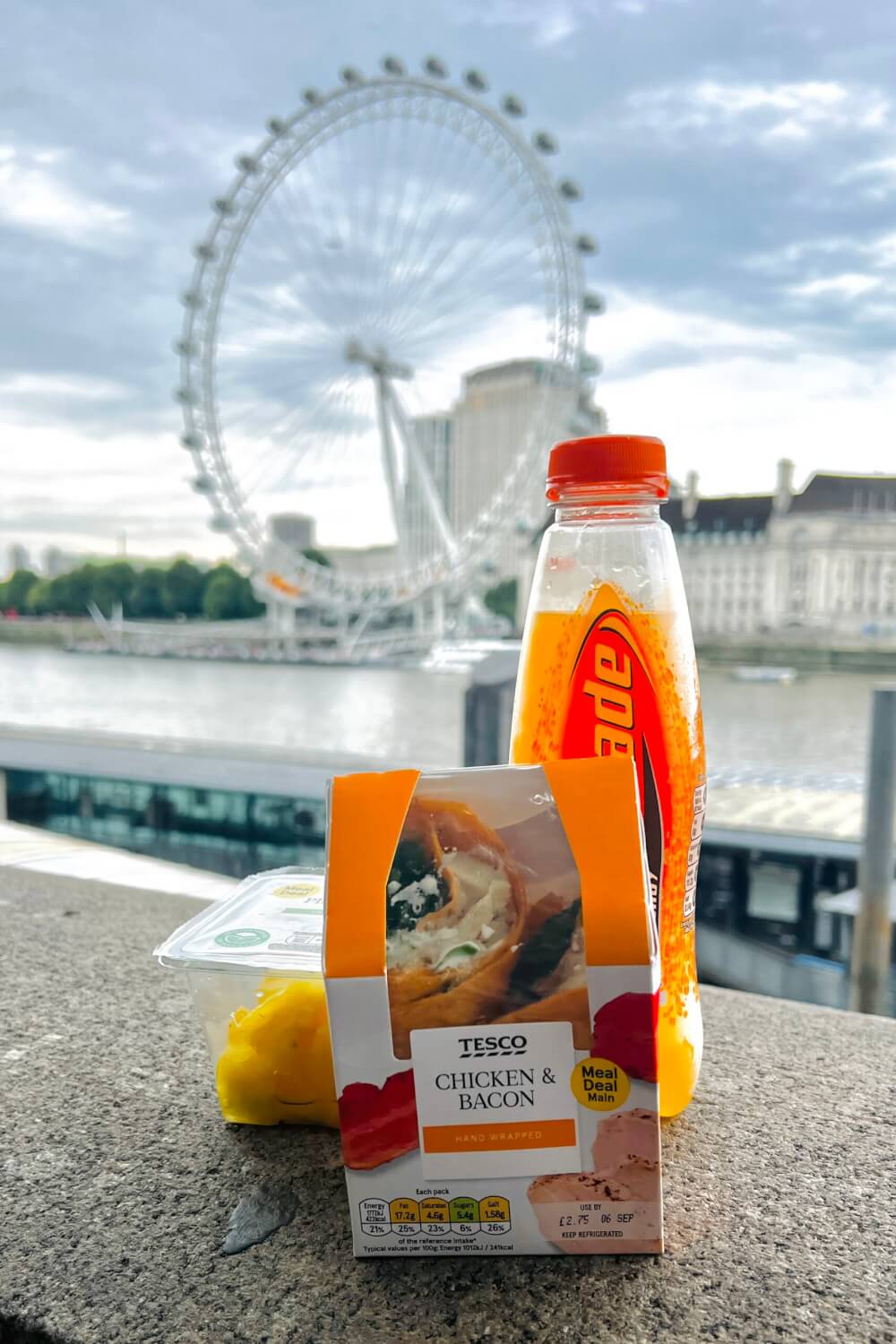 30. Learn proper pub etiquette
Now, let's have a quick chat about pub etiquette.
Going to a pub in London is an essential activity, even if you don't drink. Pubs can be a great place to grab food, socialize or even listen to live music if you plan properly, so don't write off the experience just because you're not a drinker!
Of course, visiting a London pub for the first time can be an awkward experience for first timers, full of random little culture shocks, so here are some must-knows to help you prepare.
First – not all pubs in London have table service, so the most typical way to order (especially if you're just getting drinks) is to go up to the bar and order from there. You can usually place food orders at the bar as well. If you plan to do this, take note of your table number (usually somewhere on the table) so that they know where to bring your food!
When ordering at the bar, you tend to pay on the spot, and not after the meal is over.
These days, it's also common for pubs, especially chain ones, to have a QR code or app where you can order directly from your table using your Table number. If you're feeling a bit anti-social, this can be an easy option.
Lastly, in terms of what to order, beers are most commonly ordered as pints which in the UK are 20 fluid ounces, but if you want something smaller, ordering a half pint (AKA just a half) is also possible, although not too common.
Bear in mind pubs don't tend to have as wide a selection for drinks as in bars, so you're probably best sticking to beer, wine, cider or whatever simple cocktails they list on their menu. Don't go asking for anything too fancy or they may look at you like you're an alien.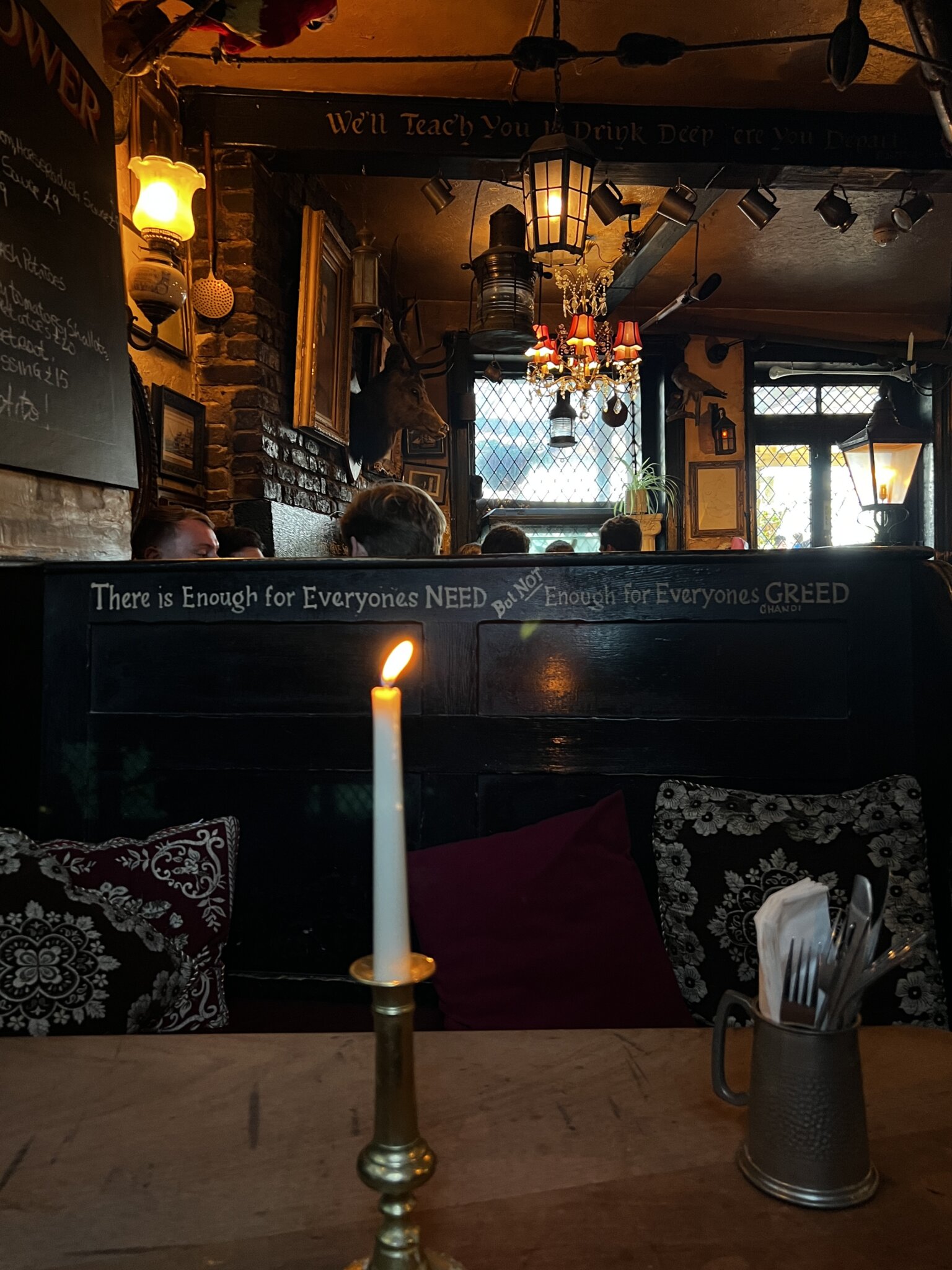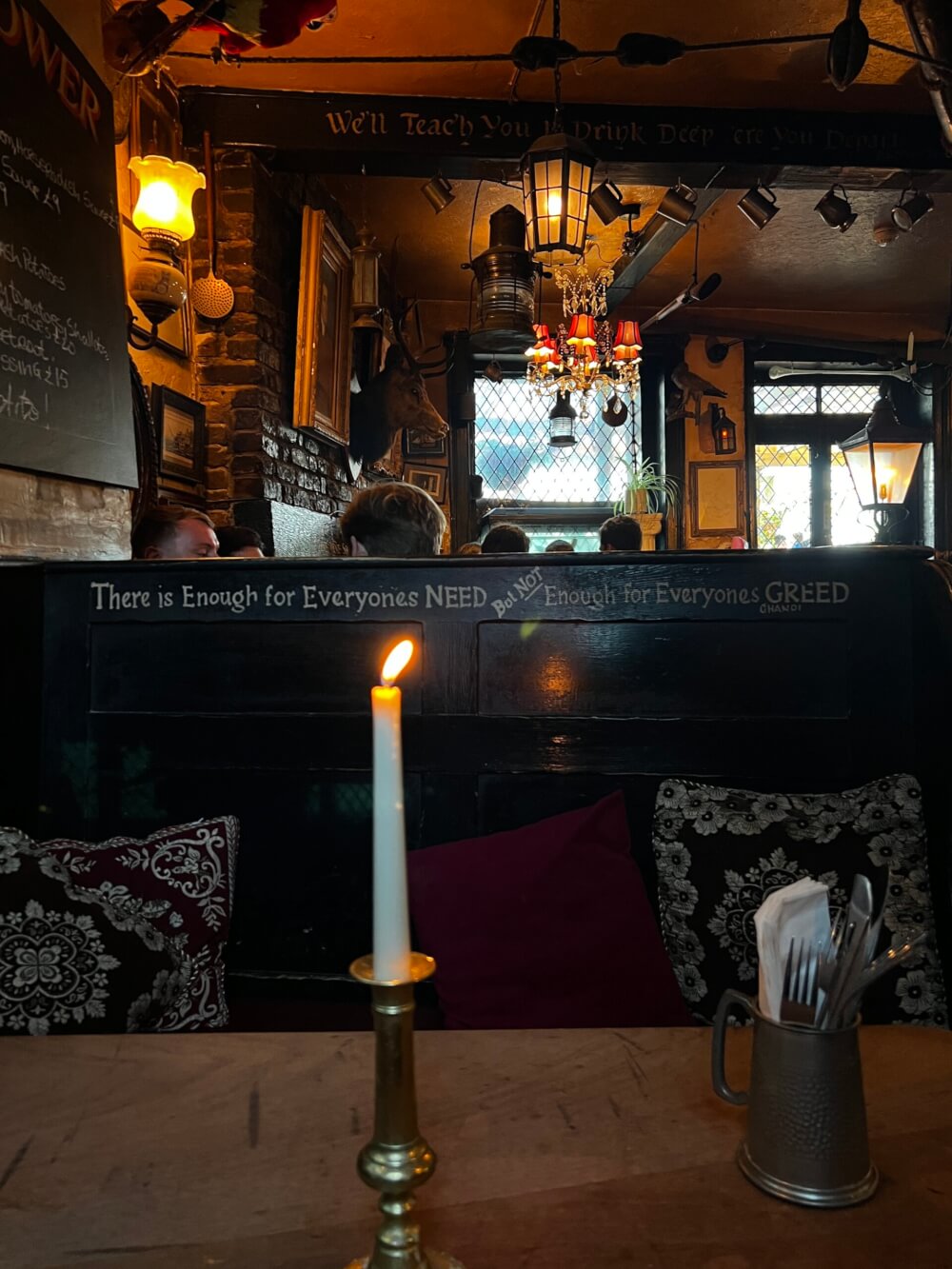 31. Learn how tipping in London works
Now, in regards to tipping, you'll find that many restaurants in London these days add on a Discretionary Service Charge of about 12.5% which is automatically tacked onto your bill.
This isn't a mandatory fee and you can ask them to remove it if you don't think the service deserves that amount.
Otherwise, if you pay it, don't worry – you're not usually expected to pay an additional tip on top of that, unless you found the service to be really exceptional.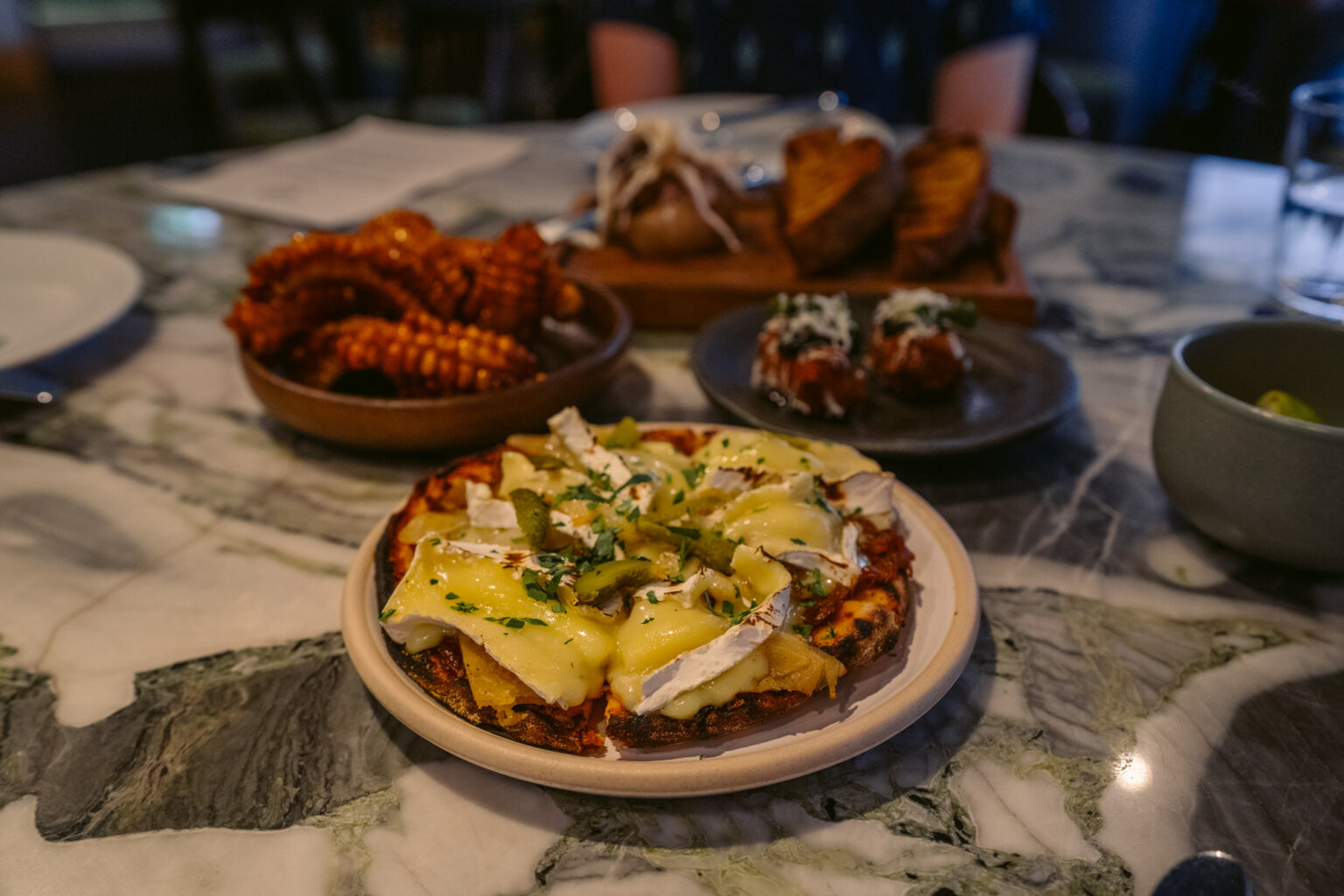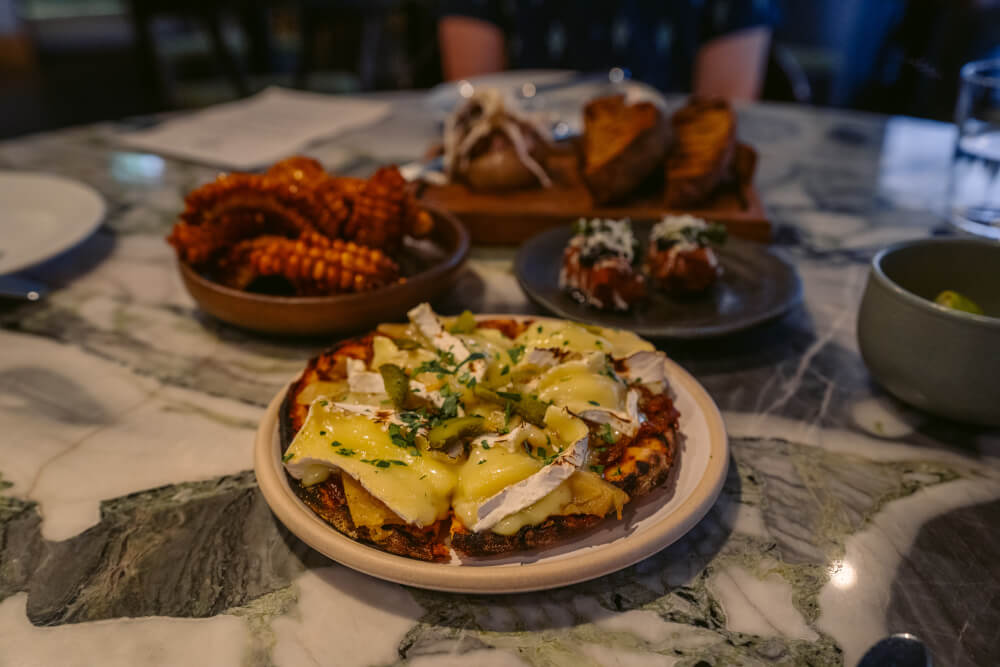 32. Be careful when crossing the street
Now, for some London safety tips.
Please, for the love of Peppa Pig, make sure you look the right way when crossing the street.
The first time I visited London, I almost died about five times. Brits drive on the left, which sounds cute enough until you realize it turns every street crossing into an auto-fuelled death trap.
This has become such a problem that most crosswalks in touristy areas literally have "LOOK LEFT" and "LOOK RIGHT" painted on the pavement in aggressive white block letters, so read them.
33. Keep your phone close at all times
While pickpockets do exist everywhere, the more common crime these days in in London is phone snatching.
What thieves will often do is come by you on a bike or scooter, then snatch the phone from your hand and escape so be sure to avoid having your phone out when you're in a busy area, especially next to the road.
… And review my guide on how to avoid pickpockets too.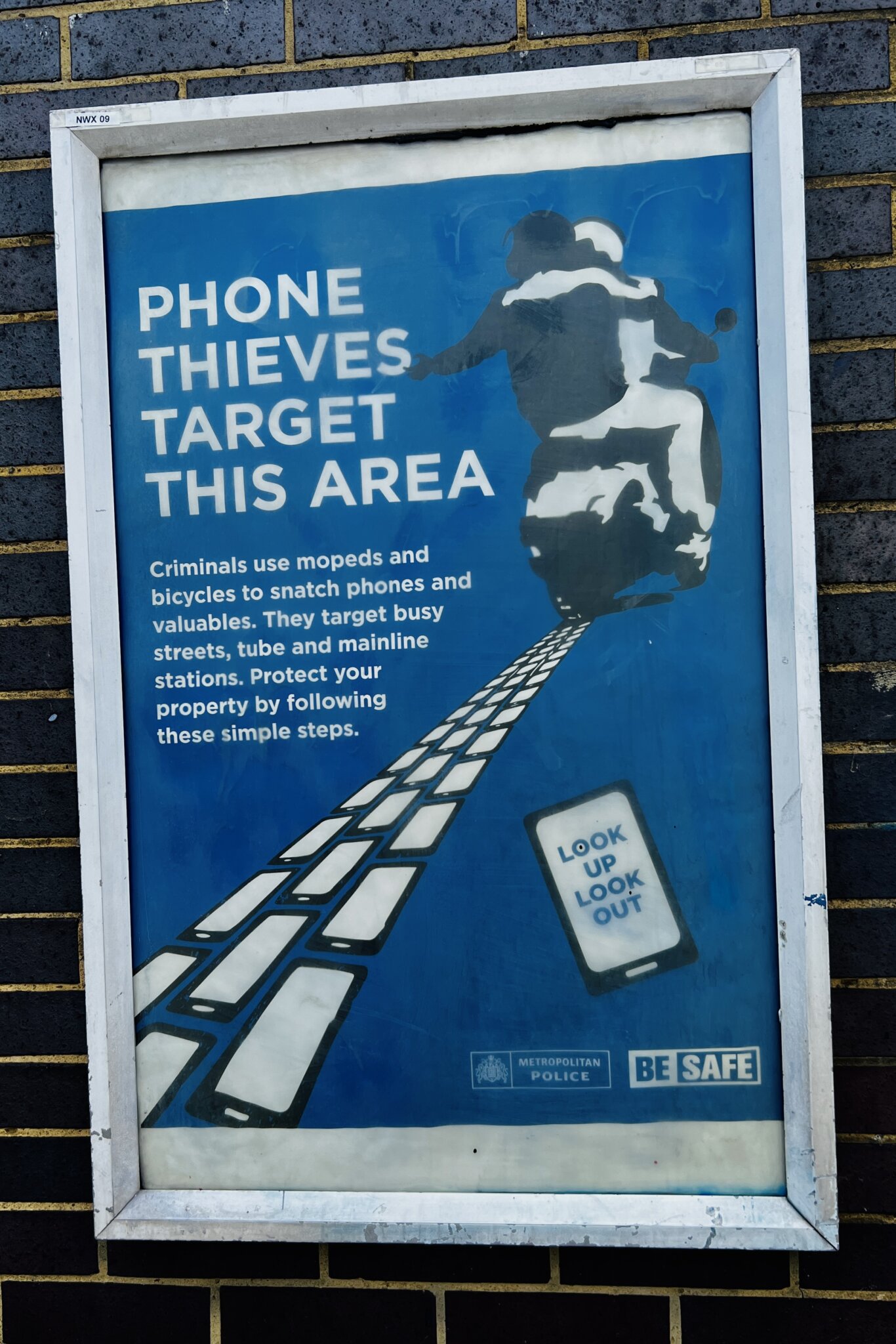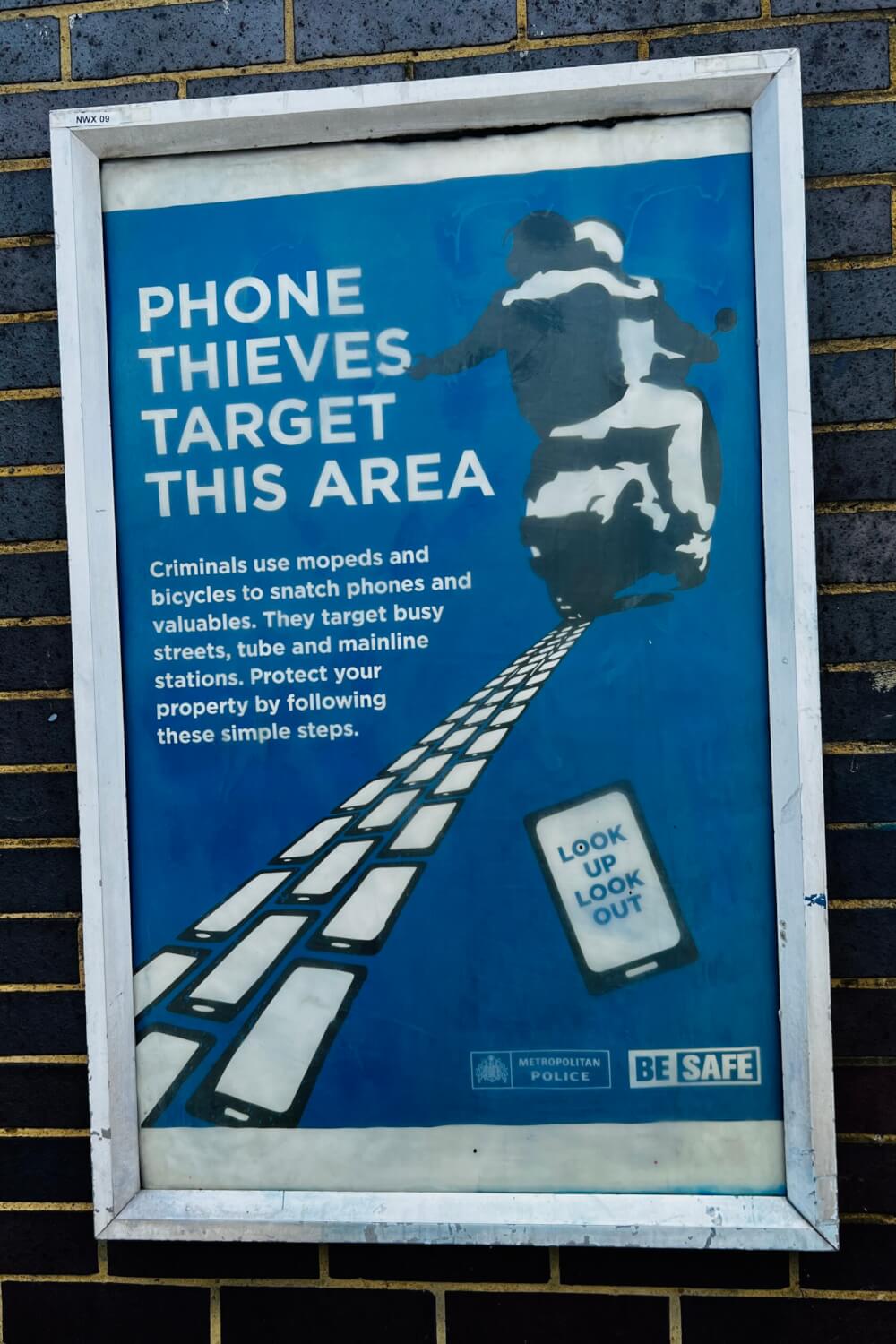 34. Beware of commonly mispronounced words and names
If you're a first time visitor to London, you may be shocked to find that many of the names you've been reading in your head actually sound nothing like how you've been pronouncing them.
That's because British English is filled with fun little traps!
So, let's review some of the most commonly mispronounced names in London:
Thames is pronounced like "temz", not THEY-mz
Leicester Square is pronounced like "LEST-ER Square", not like LAY-SESS-TER Square
Greenwich is pronounced like 'GREN-itch", not green witch
Clapham and Fulham are pronounced like Clap-mm Full-mm, not Clap-HAM or Full-HAM
Southwark is pronounced like "Suth-irk" not South Wark
And trust me, that's barely scraping the surface. SO, when in doubt, keep an ear out on the announcements at train stations and tube stations for the proper pronunciation of things. I still learn new pronunciation traps all the time!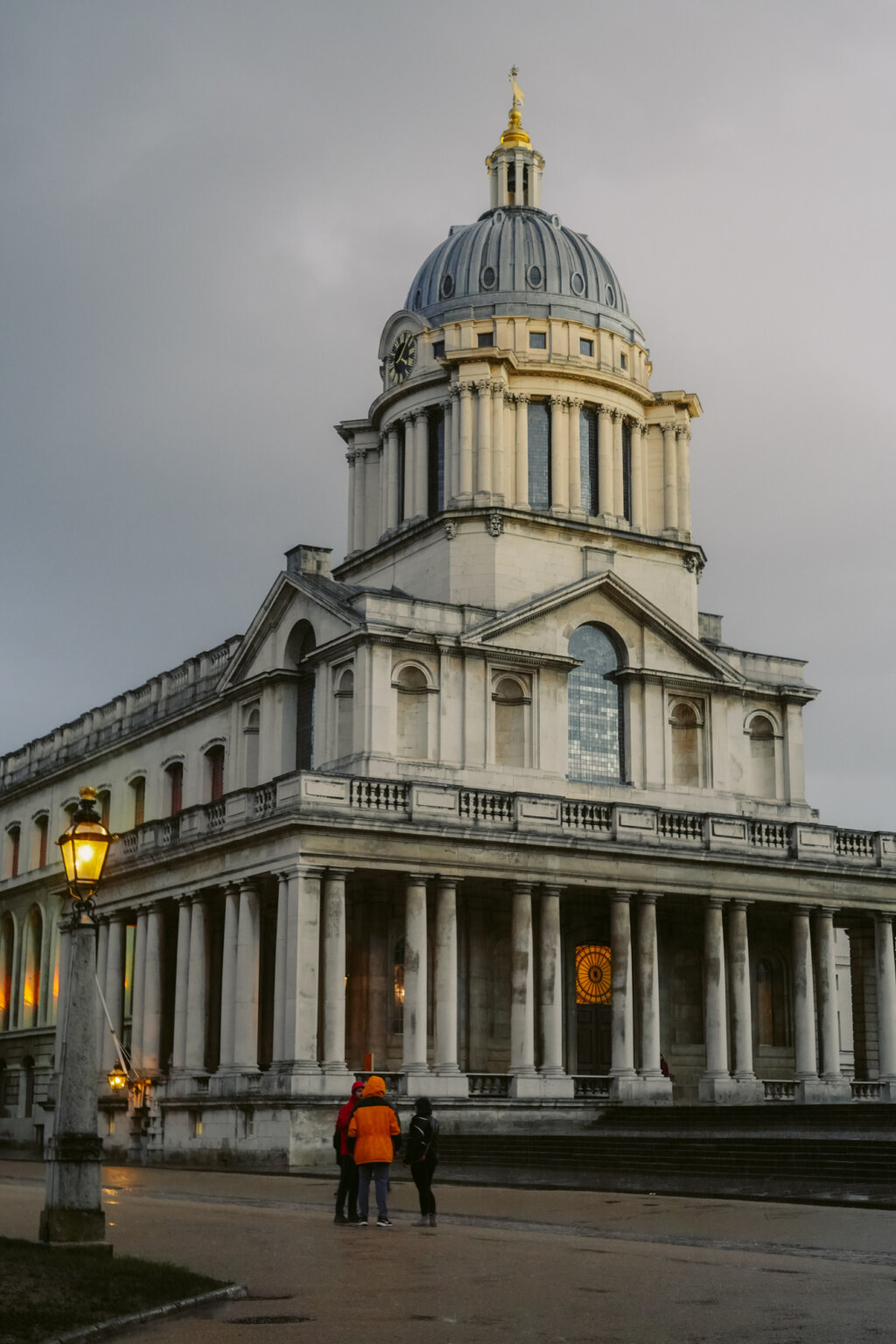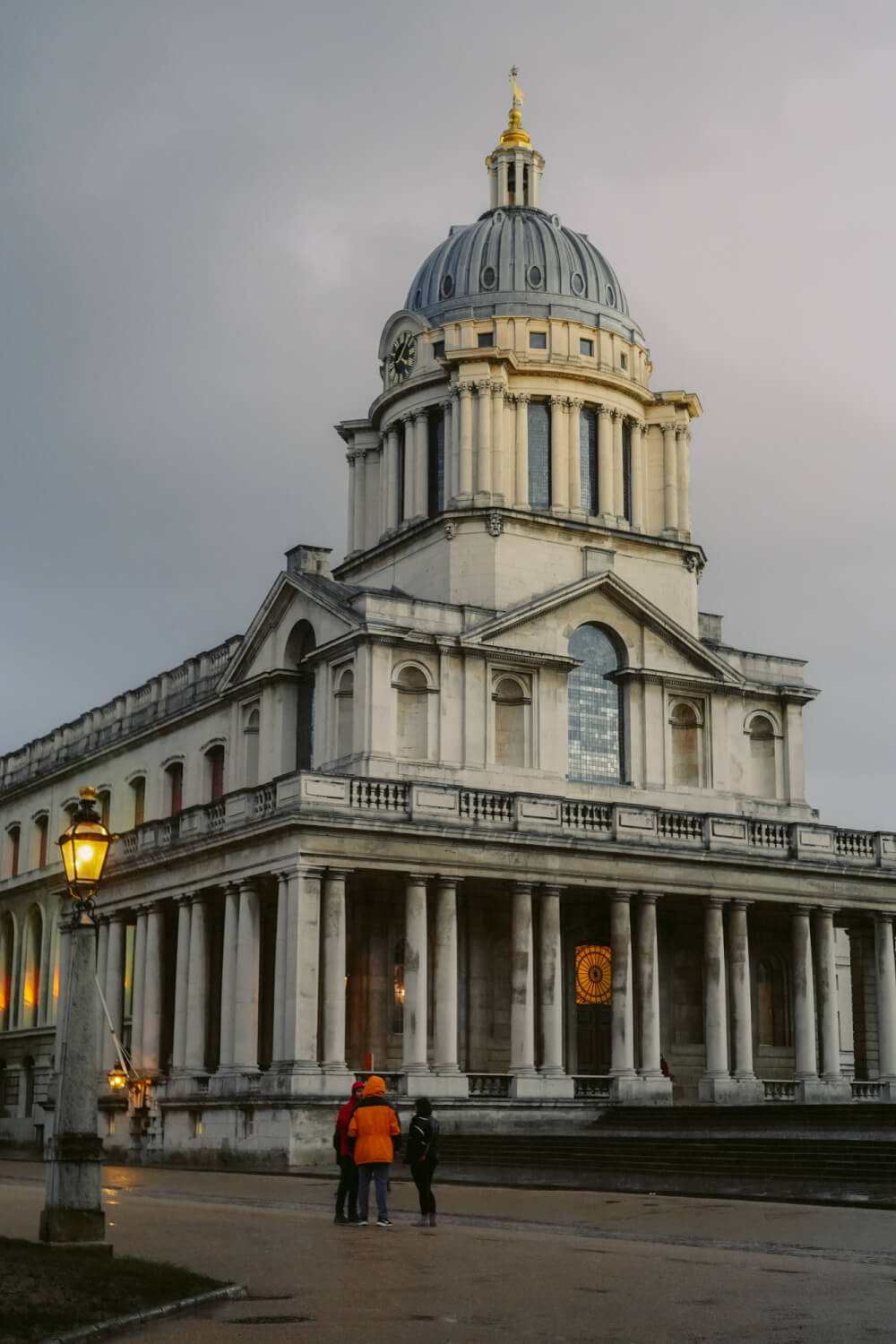 35. Beware of differing words in British English
On a related note, remember there are quite a few day to day words that are different in England compared to North America, so remember…
Bathroom = the toilet or loo
Elevator = lift
Garbage can = bin
Line-up = queue
Sidewalk = pavement
… Just to name a few examples.
36. Learn some basic London etiquette
Of course, norms vary from destination to destination. Here are a few to bear in mind for London specifically:
Never jump a queue – this might as well be a punishable crime in England
Avoid talking too loudly – North Americans have a reputation for being obnoxiously loud in public
Don't take up a seat on the bus or train with your bag if it's busy
And most importantly: don't put on a fake English accent! You might think it's funny or convincing, it's probably not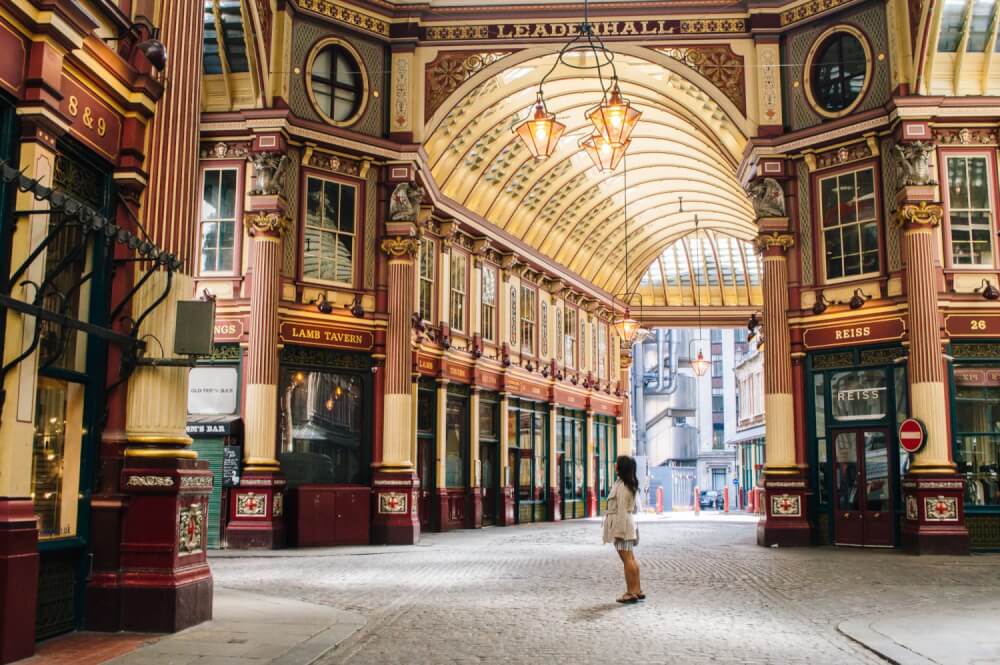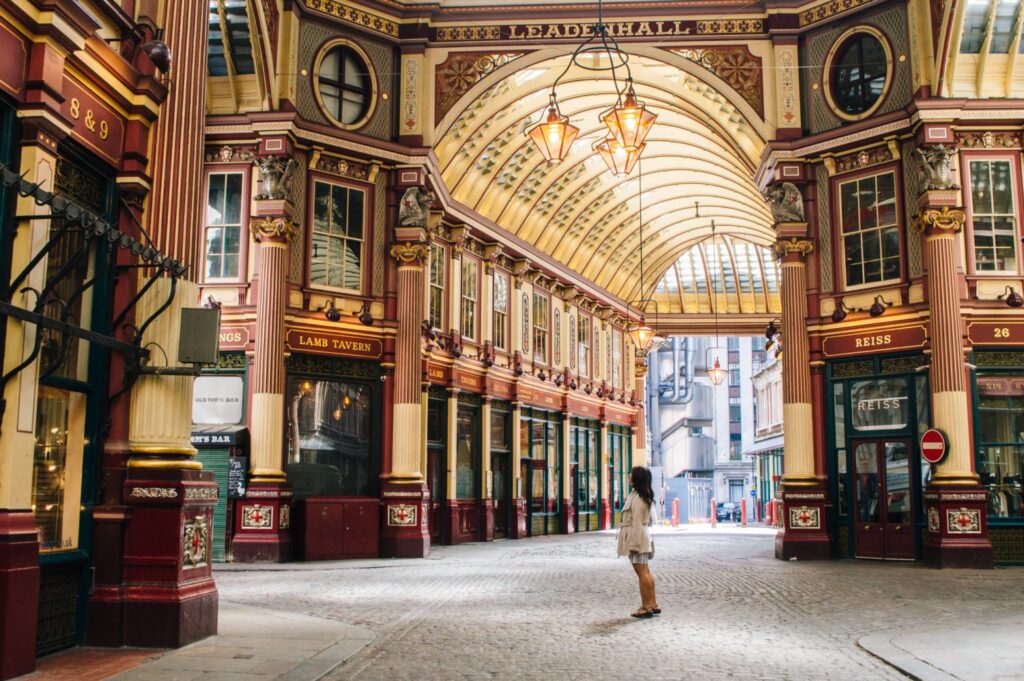 37. Don't bring too much cash out
I mentioned before how London is mostly a cashless city these days… but it's an important must-know so I'll mention it again!
Remember: there are now some places in London that are "card only" so you won't be needing cash too often, hence why I'd recommend carrying very little with you at all times.
A good rule of thumb is to never bring more cash out than you could stand to lose. I usually just walk around with £20 juuust in case, but I've rarely had to use it.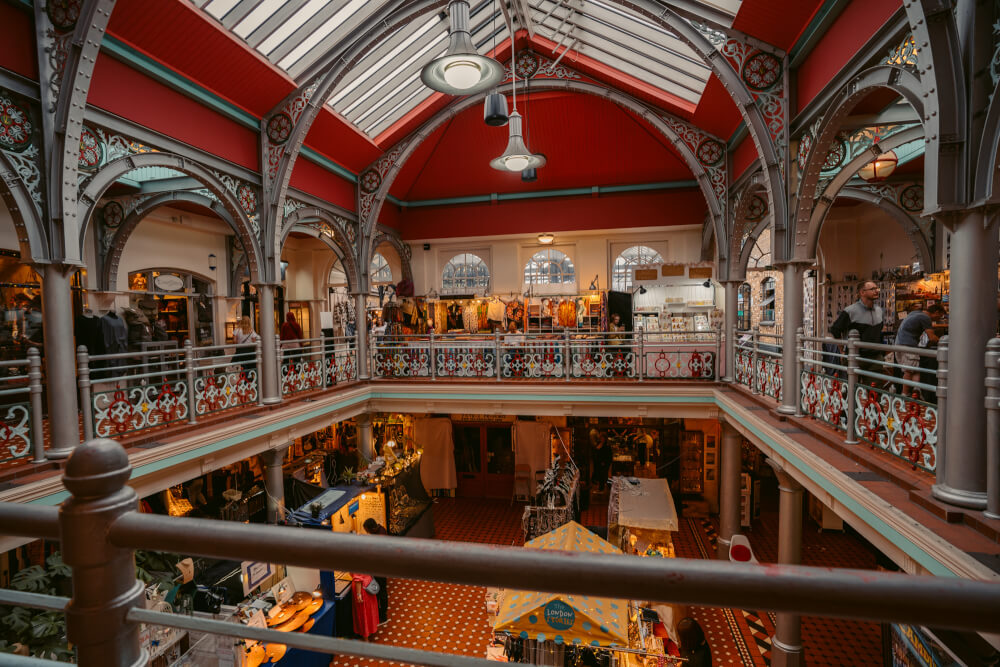 38. Learn where to find free public toilets
If you need to find a public toilet while exploring London, either look for big train stations, McDonalds, Starbucks and department stores OR in a pinch, duck into a pub and order a drink.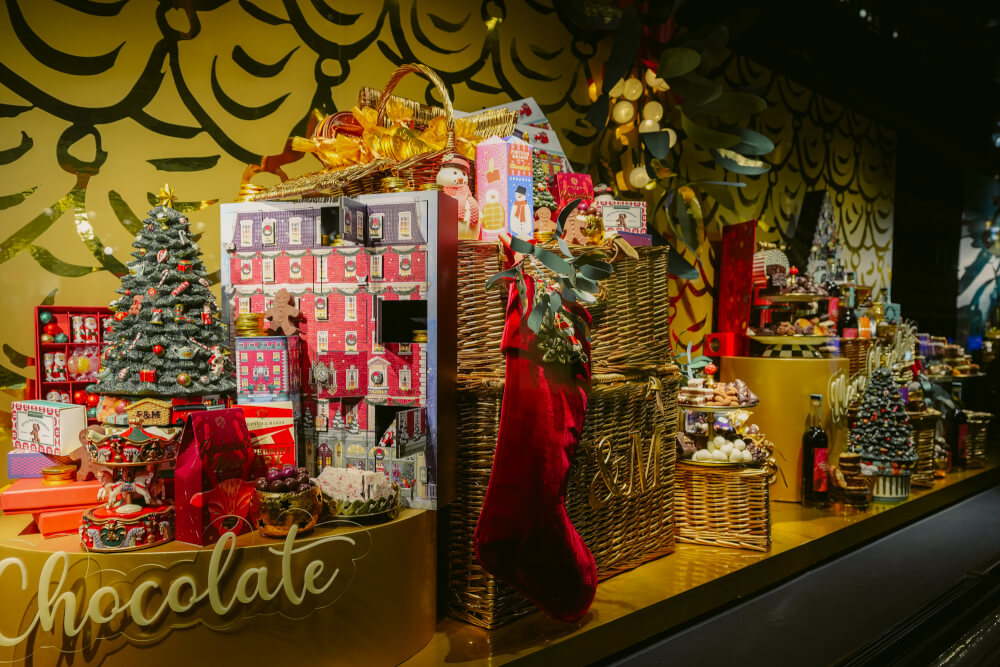 39. A hooded jacket > an umbrella
If you're running low on space and can't decide what to pack, I would recommend packing a hooded jacket over an umbrella for your trip to London.
London's rain can often come unexpectedly, and honestly the wind can be pretty vicious too, so having a hooded jacket is a better defense.
Because yes, it does rain a lot quite randomly in London, so make sure you're prepared!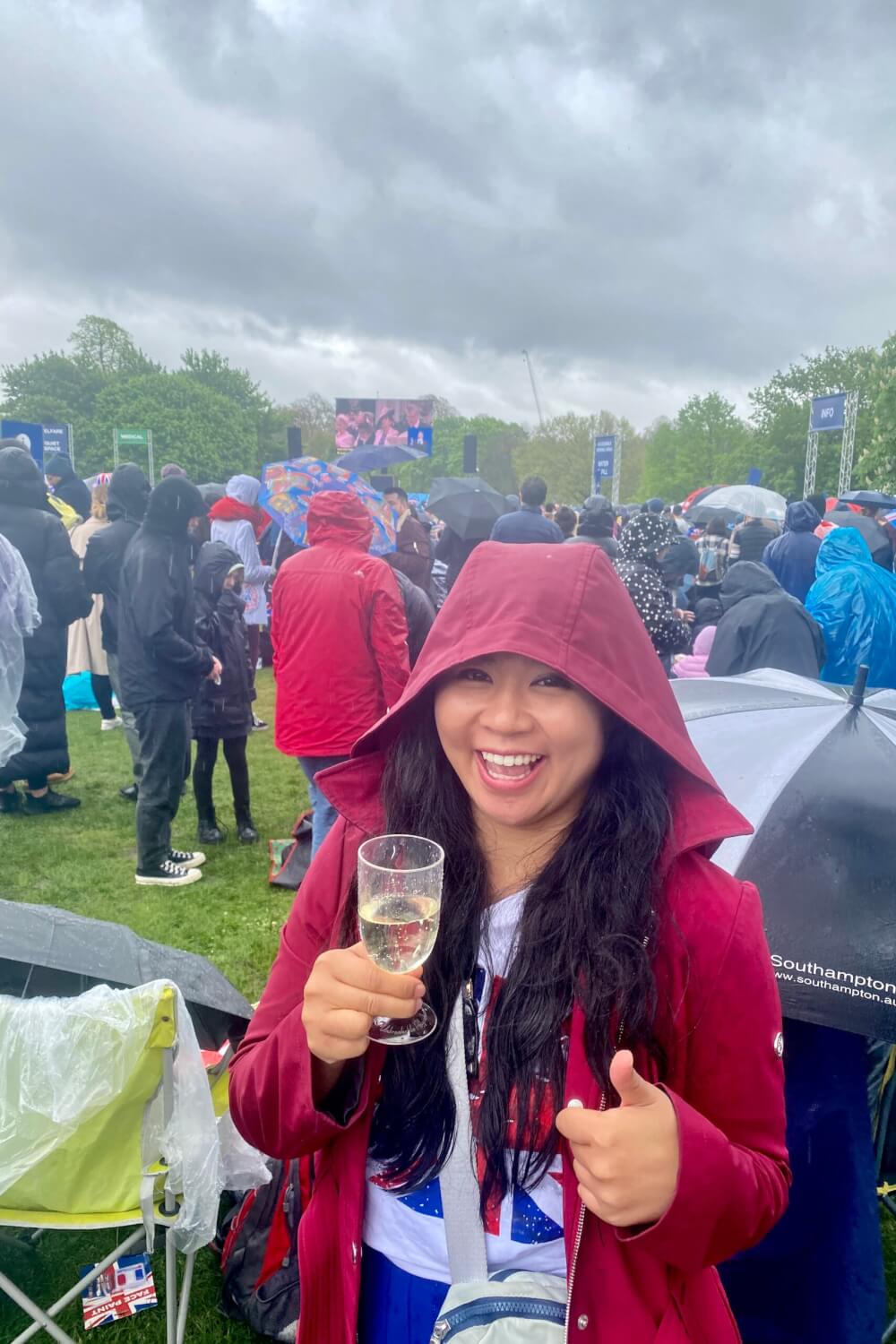 40. Remember to be respectful
Getting to the end of our list of London travel tips, please remember the importance of being a kind and respectful tourist!
Some examples of what NOT to do include…
Trespassing private property to get a fake candid in front of a colourful wall
Being loud and disruptive if you're wandering around a cute residential neighbourhood
Blocking the escalator/sidewalk/train door with huge suitcases and bags
Stopping suddenly on the sidewalk to look at directions/take a photo
At the end of the day, there are a lot of tourists in London, sure, but there's even more locals who call this city home… so let's make sure we don't ruin their day to day lives with our tourist debauchery.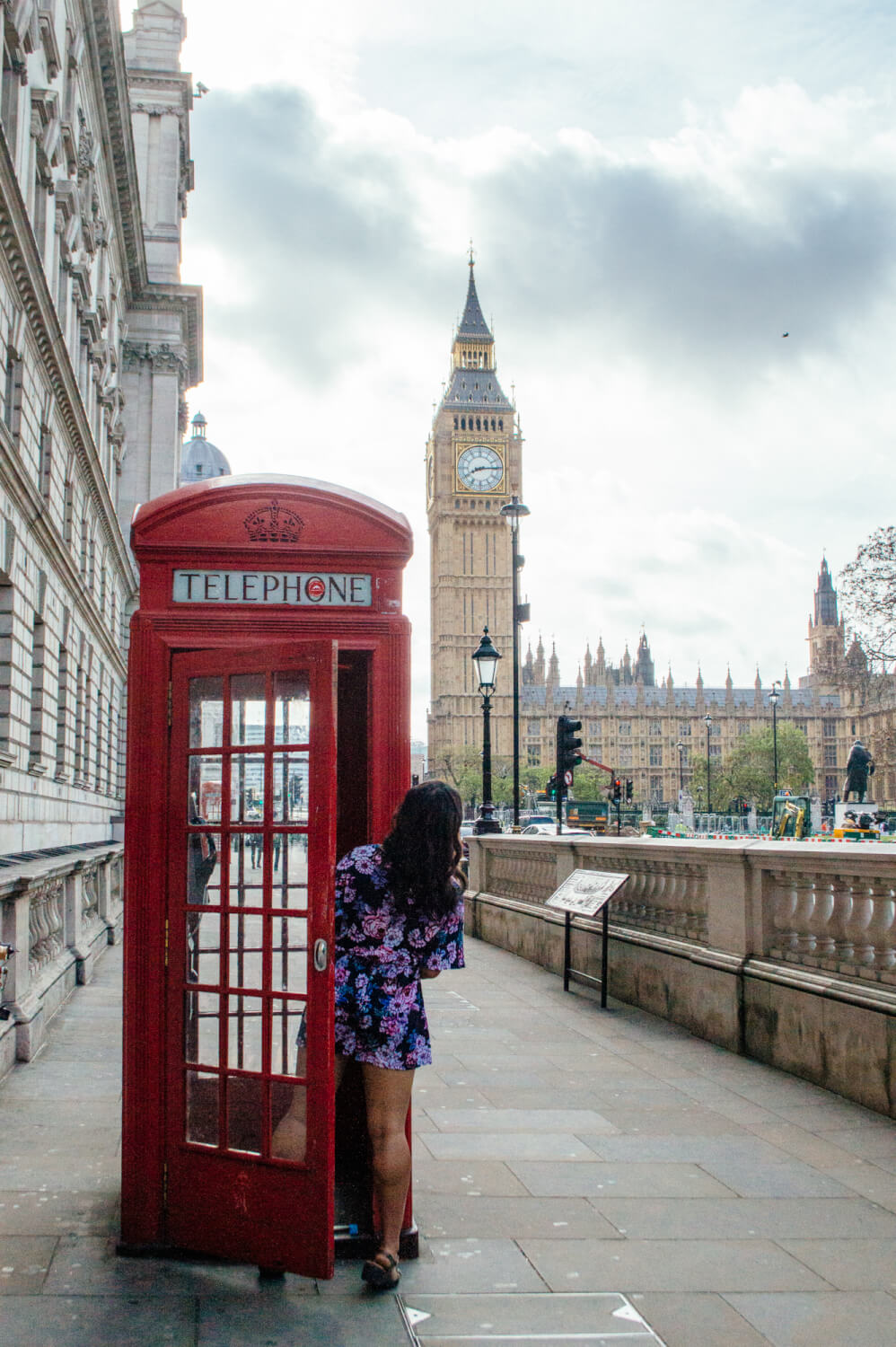 41. Binge watch movies/shows set in London before your visit
Finally – last but not least, a very dorky tip: watch lots of movies and shows in advance of your visit which showcase London as the backdrop.
This will make your trip 1000x more delightful… trust me!
There's way too many to choose from, but here's a list to get you started:
About Time (one of my favourite movies ever – please watch it)
Paddington 1 & 2 (not just for kids. These are great and showcase London well)
Bridget Jones' Diary or Notting Hill (if you want a good rom com)
Anything Sherlock Holmes related
Love Actually (at Christmas time – a must!)
The Harry Potter series (not a TON of London scenes, but still magical)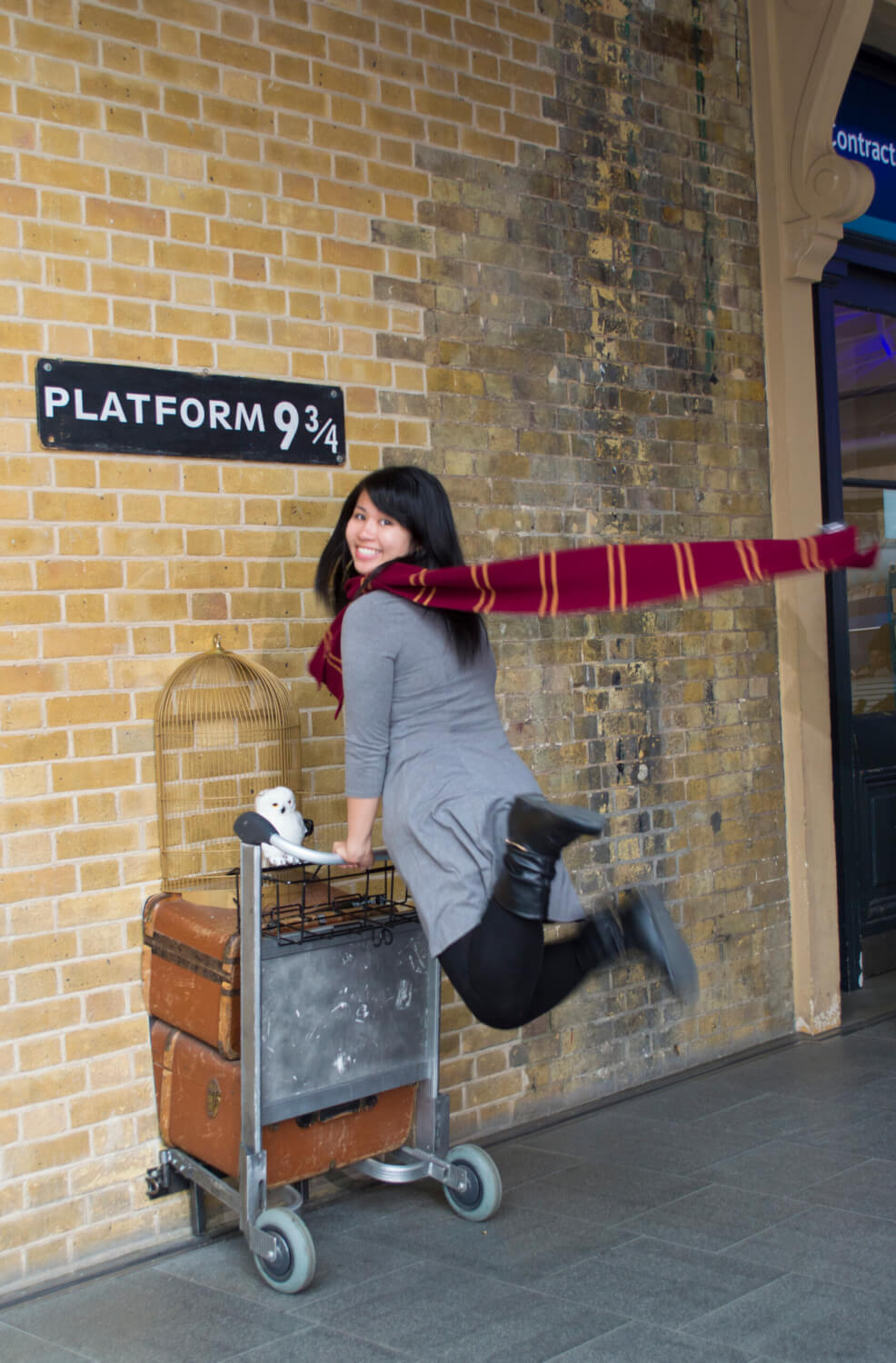 I hope this list of London Travel Tips was helpful!
I appreciate you trudging your way through this lengthy list of tips for London, my London fangirl in training. Hopefully this post answered msot of your questions, but if you have any more, let me know in the comments. Safe and happy travels!
---
Watch my most popular YouTube video this week:
---