*FYI - this post may contain affiliate links, which means we earn a commission at no extra cost to you if you purchase from them. Also, as an Amazon Associate I earn from qualifying purchases. Check out our Privacy Policy and Disclosure. for more info.
Ah, Windsor – a name synonymous with royalty, castles, and… a necktie knot that has absolutely nothing to do with this article.
Commonly considered one of the best day trips to do from London, Windsor can be found a mere hundred miles from the UK's bustling capital, yet it feels a world away, with historic cobblestoned streets lined with some buildings so old, they literally look on the brink of collapse.
I visited Windsor expecting 'castle central' and not much else, but I was surprised to find a ton of unique spots and fun activities to fill the day, like prancing down Britain's shortest street (a seconds-long journey), or petting a gaggle of corgi statues that make up the sweetest dedication to Queen Elizabeth II anywhere in the country.
All that to say, if you're wondering what to do in Windsor, I've got you. From drooling over the famous castle to curious attractions all over, here are the top fun things to do in Windsor, England.
1. Go Shopping at Windsor Royal Station
If you head to Windsor via train, you will most likely disembark at Windsor & Eton Riverside, a tiny station that feels surprisingly simple considering the town's royal reputation.
But don't worry – Windsor does have an annoyingly grand station to gawk at, and you'll find it connected to the other train station – Windsor & Eton Central (which only goes to Slough these days, AKA the 'Scranton' of the UK version of the Office, but I digress).
Attached to Windsor & Eton Central is Windsor Royal Station, which is now a gorgeous shopping centre.
This original railway station was built in the 1850s and is a Grade II listed building for its stunning Victorian architecture. It's also full of modern shops, cafés and fancy restaurants, with a cute steam locomotive fittingly known as 'The Queen' on display in the middle of the covered arcade.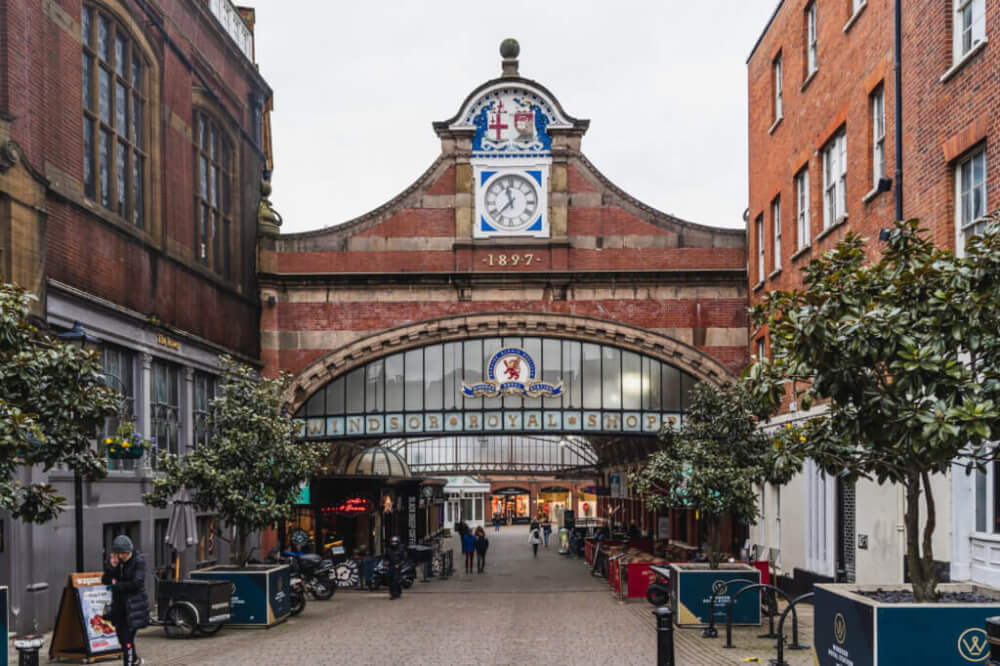 Psst – looking for a fancy place to have a meal or drink? All Bar One is located inside what used to be Queen Victoria's private waiting room, with some period features preserved behind glass like her marble hand basin.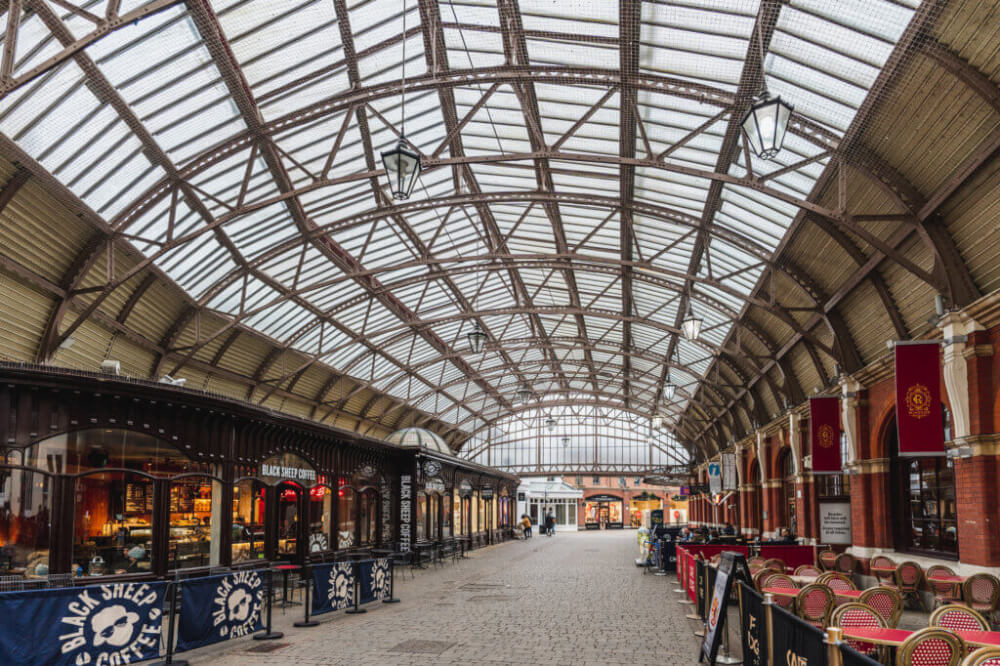 2. Pay Attention as you Head up Thames Street
If you're walking up to Windsor Castle from the Windsor & Eton Riverside station, then you will most likely head up Thames Street, a curved street that's lined with restaurants, shops and pubs on one side and the castle walls on the other.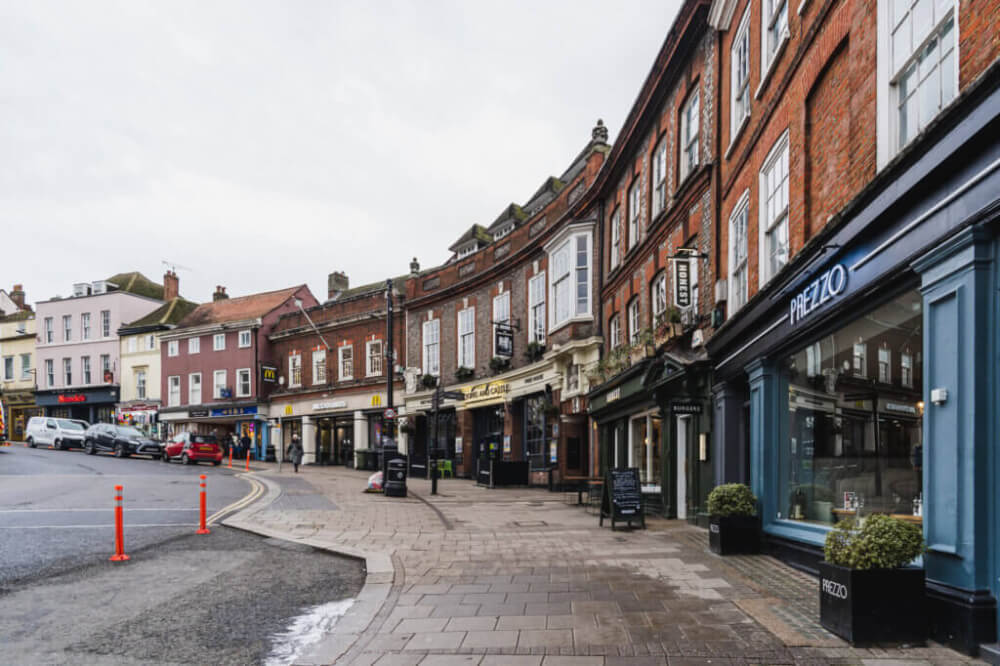 As you inevitably take lots of photos of the castle, make sure you also watch where you're walking and see if you can spot a clock embedded in the concrete outside Pizza Express (very glamorous location, I know).
This is a bit of a curious attraction as it's possibly the only clock like it in the whole country. The history of Windsor's so-called "pavement clock" goes back to the 50s, when a clock was originally installed in front of Dyson & Sons' shop (shockingly, clockmakers, and not pizza bakers).
Today's version dates back only to 2011, but for bonus curiosity, there's said to be a time capsule concealed underneath it.
Cool, right? If you're keen to plan a heist, let me know. I'm dying to find out what's in that capsule.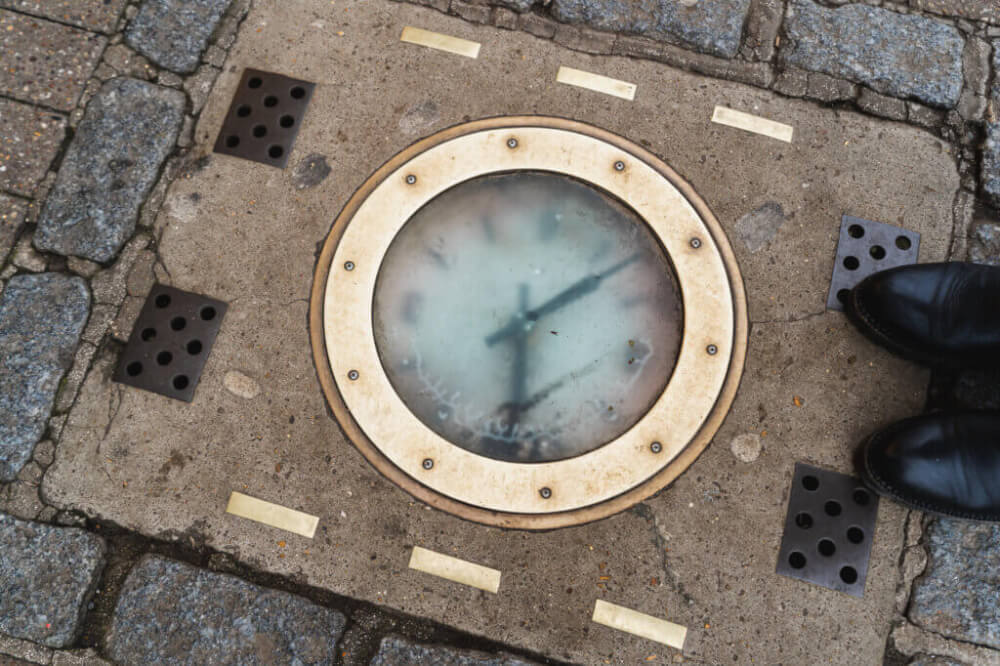 3. Feel Like a Princess at Windsor Castle
Easily the most important and popular of Windsor attractions is Windsor Castle, the oldest and largest occupied castle in the world, which used to be one of Queen Elizabeth II's favourite main residences.
This means that members of the British royal family are actually living here when you visit, as many parts of the castle are open to the public.
Originally constructed by William the Conqueror in the 11th century, Windsor is a beautiful castle surrounded by stunning gardens, so it's easy to see why the former Queen loved it so much.
That and 300+ fireplaces, 400+ clocks, and what is supposedly the country's oldest kitchen… but I won't bore you with the details.
One of the best and most popular things to see here is the Changing of the Guard ceremony (similar to the one held at Buckingham Palace but on a smaller scale), although you should make sure you also don't miss the gorgeous display of Queen Mary's Doll's House inside as well!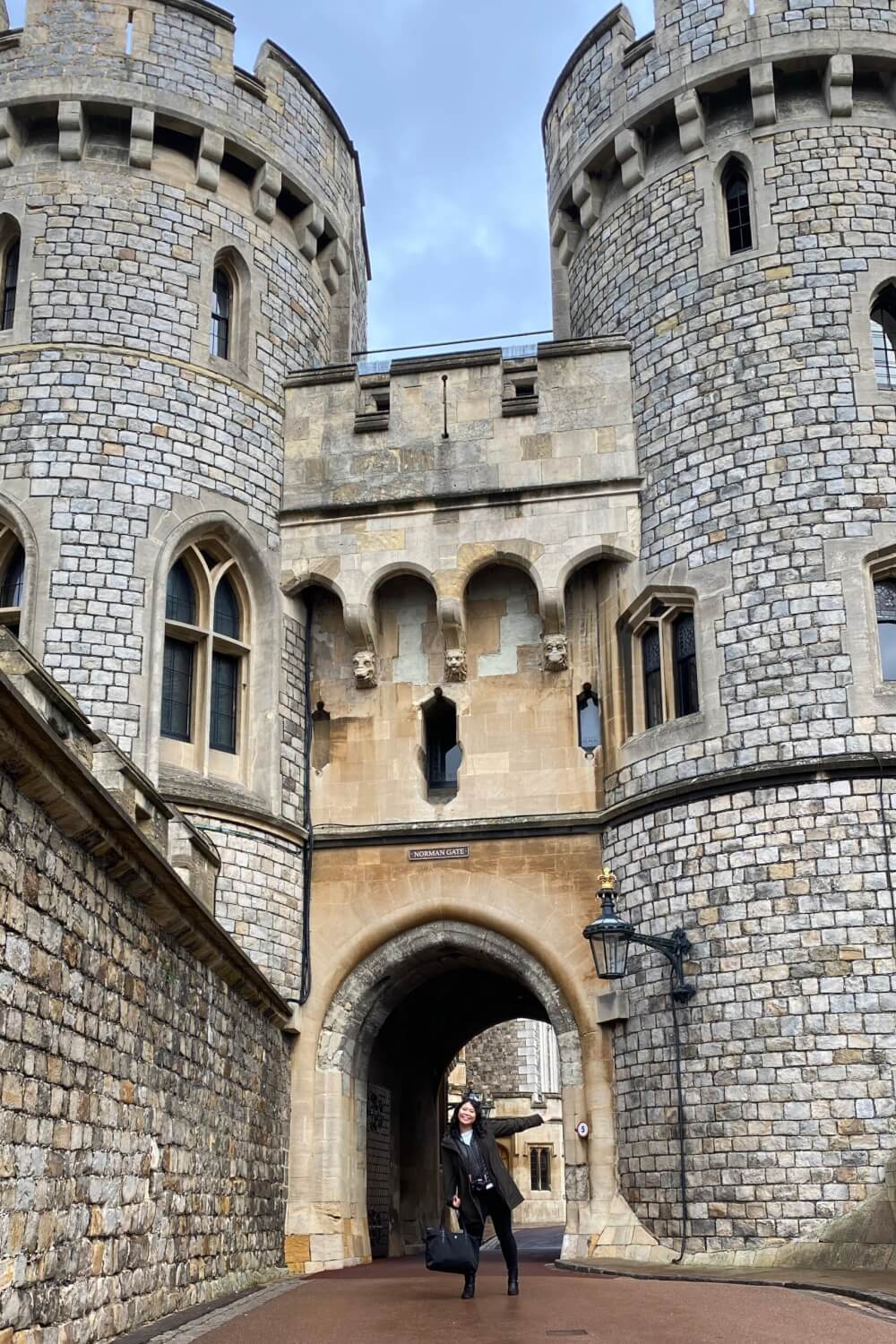 PRACTICAL INFO FOR VISITING: Entry to Windsor Castle requires a paid ticket which they recommend you book in advance. If you want to witness the Changing of the Guards, be sure to check the schedule here.

Do note this only usually takes place on Tuesdays, Thursdays, and Saturdays, and the main ceremony takes place in the castle, so you'll need a ticket. No photography or videography is allowed indoors, but photos are encouraged of the castle exteriors.

A few rooms of the State Apartments are only open from September to March, so come during those months if your goal is to see as much of the palace as possible.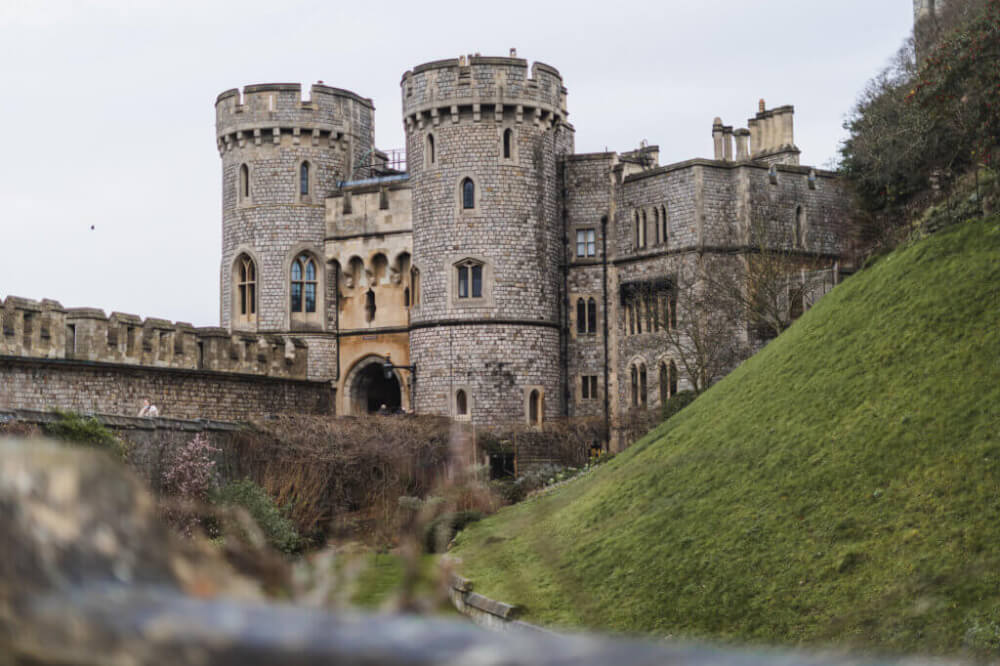 4. See Where Meghan and Harry got married at St George's Chapel
One of the most popular activities in Windsor is taking a peek at St George's Chapel, known best to us fairytale-obsessed millennials as where Meghan Markle married Prince Harry in 2018.
Okay, maybe we're not so hot on this wedding after 'Spare', BUT it's nonetheless a stunning chapel worth visiting on the grounds of the castle.
St George's Chapel was originally constructed in the 14th century, further enlarged during the 15th century and has been the site of many royal weddings and burials over the years. Notable royal family members buried here include Henry VIII, Charles I, Elizabeth II, her father George VI, and her husband Prince Philip.
No photos are allowed inside, but trust me when I say it's a stunning Gothic marvel that is well worth the admission fee (included in your Windsor Castle ticket).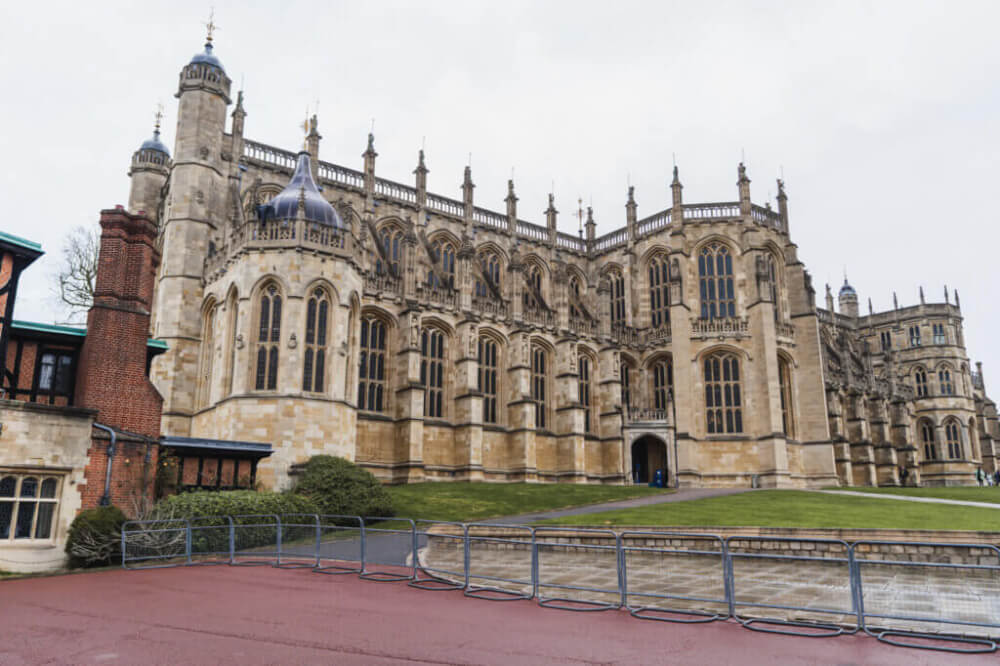 5. Enjoy Windsor Great Park
There are a number of lovely things to do in Windsor if you enjoy the great outdoors, especially within the grounds of Windsor Great Park.
This 5,000-acre Royal Park used to be the private hunting grounds for Windsor Castle but is now mostly free for the public to enjoy. There's an enclosed deer park where semi-wild red deer can roam without being hunted and there are lots of beautiful areas for walking or picnicking when the weather is nice.
The Savill Garden is the only section of the park where there's an entrance fee, but it is very lovely and only costs £7.95 if you book your tickets online.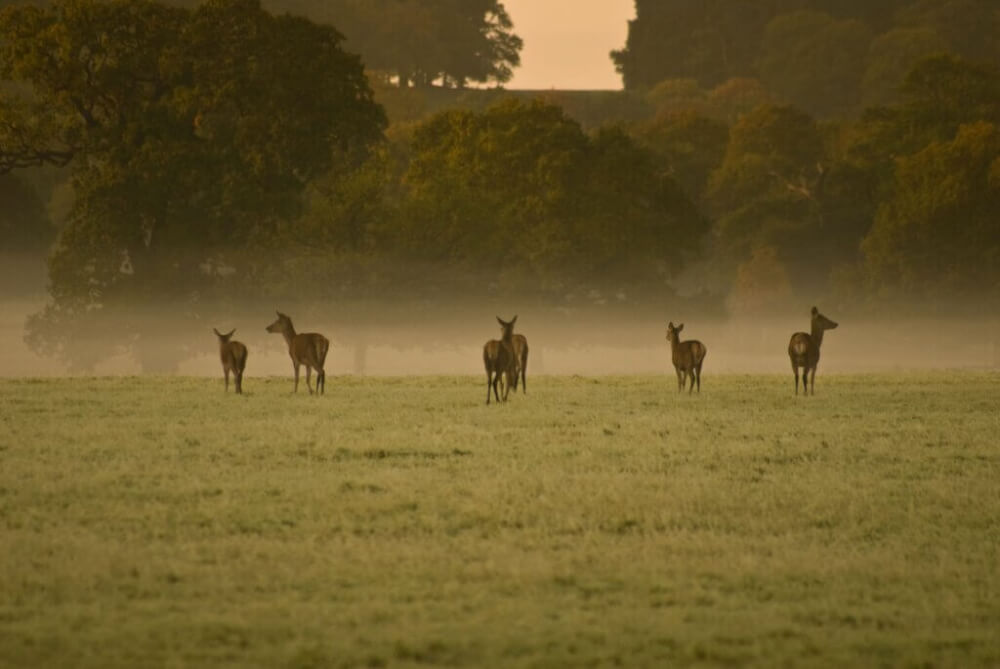 6. Walk the Long Walk
Another attraction located within Windsor Great Park is the Long Walk, a very aptly named straight road that stretches 4.3 km (3 miles) between Windsor Castle and a copper horse statue on Snow Hill.
Since the Long Walk is so straight, you can enjoy pretty incredible views of Windsor Castle from the tree-lined avenue, and going for a walk here is one of the best free things to do in Windsor.
If you go all the way to Snow Hill then you can see the copper horse statue of King George III and stunning views – even to London on a clear day!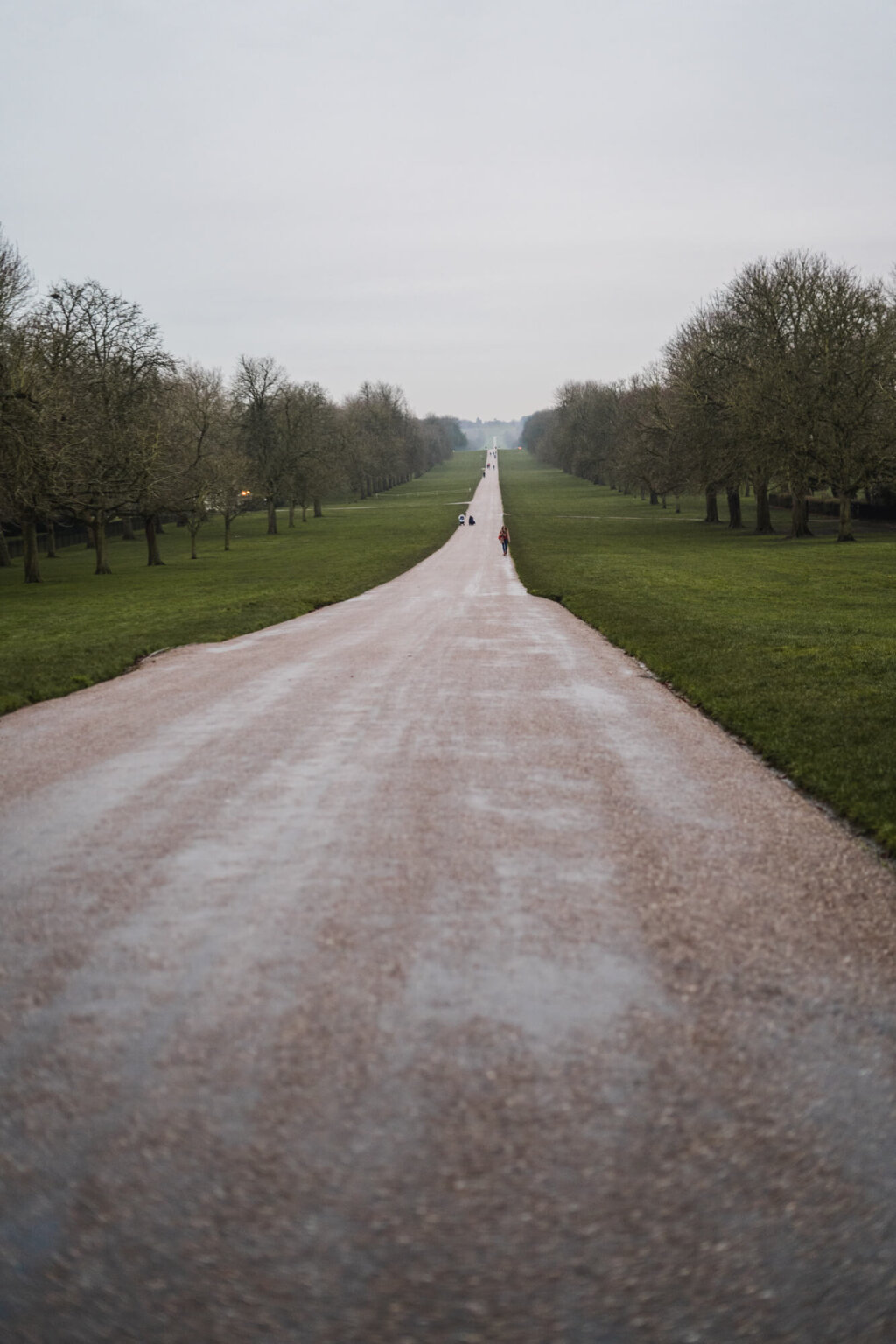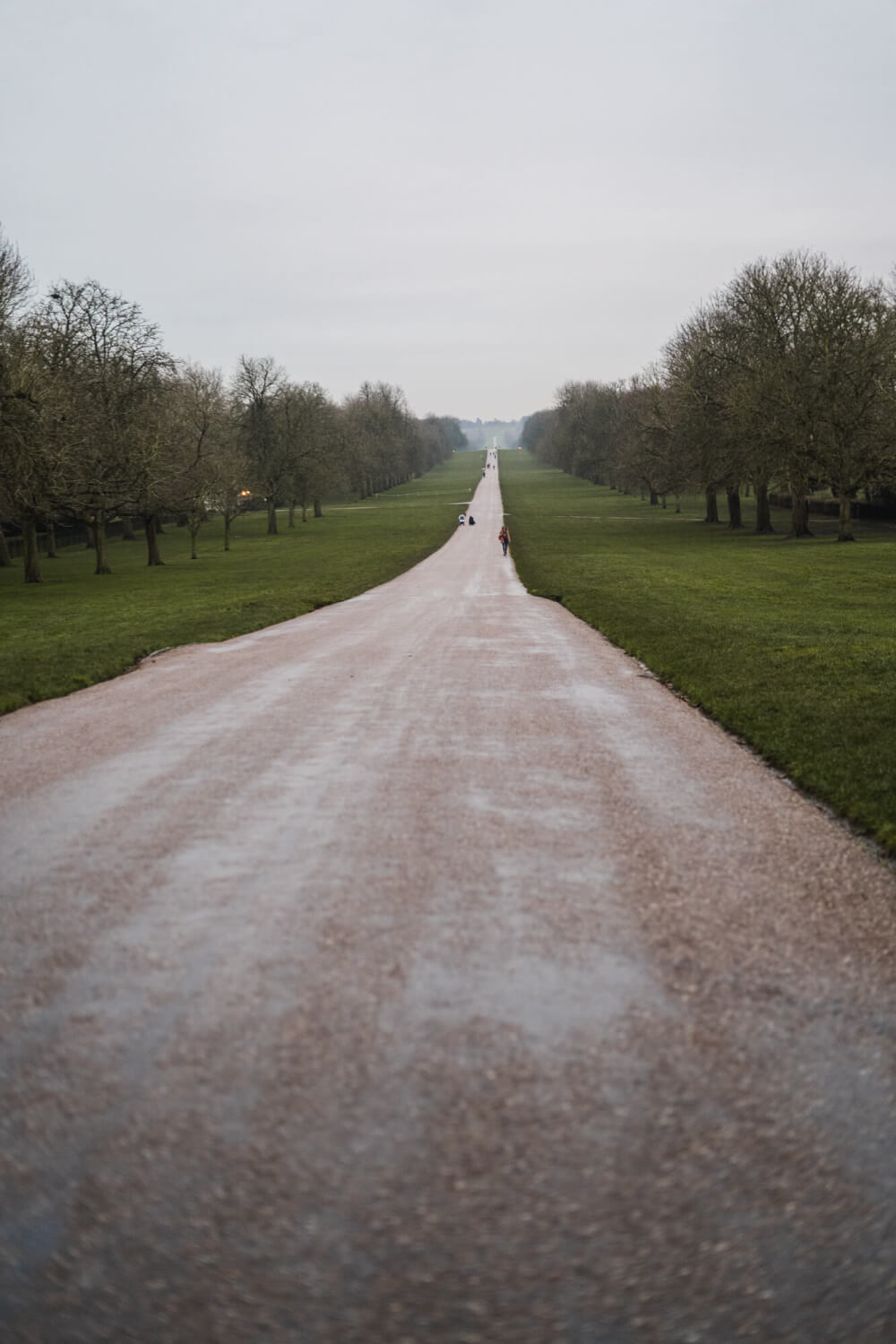 7. Then Walk on Britain's Shortest Street
For a much shorter walk, you can also find the shortest street in Britain in Windsor: Queen Charlotte Street!
It's located next door to the Crooked House (see the next section) and there's a little plaque to mark it, so you can photograph your arduous accomplishment for all to see.
This street is less than 52 feet long and lined with ancient cobblestones, plus it's just down the road from Windsor Castle… so it'd be rude to not at least stop by.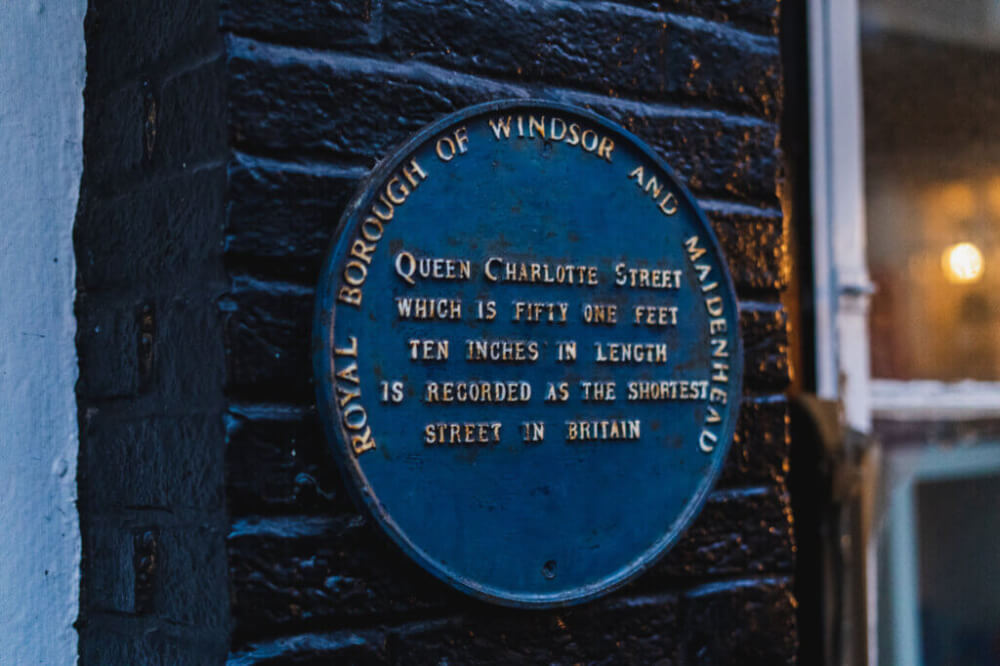 PS: At the very end of this tiny street is a lovely pub, The Carpenter's Arms, which is a great spot for a drink and some quintessential British pub grub!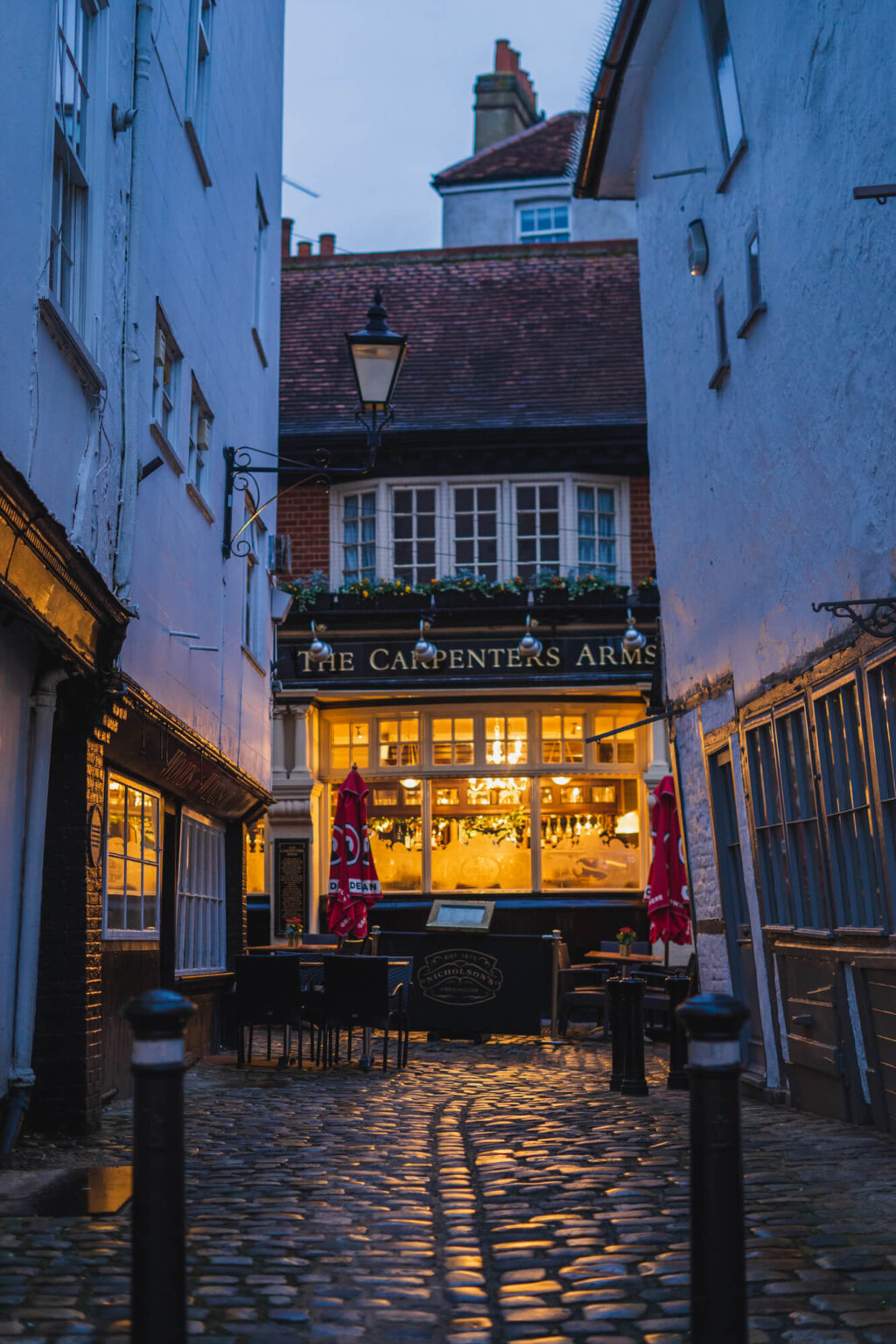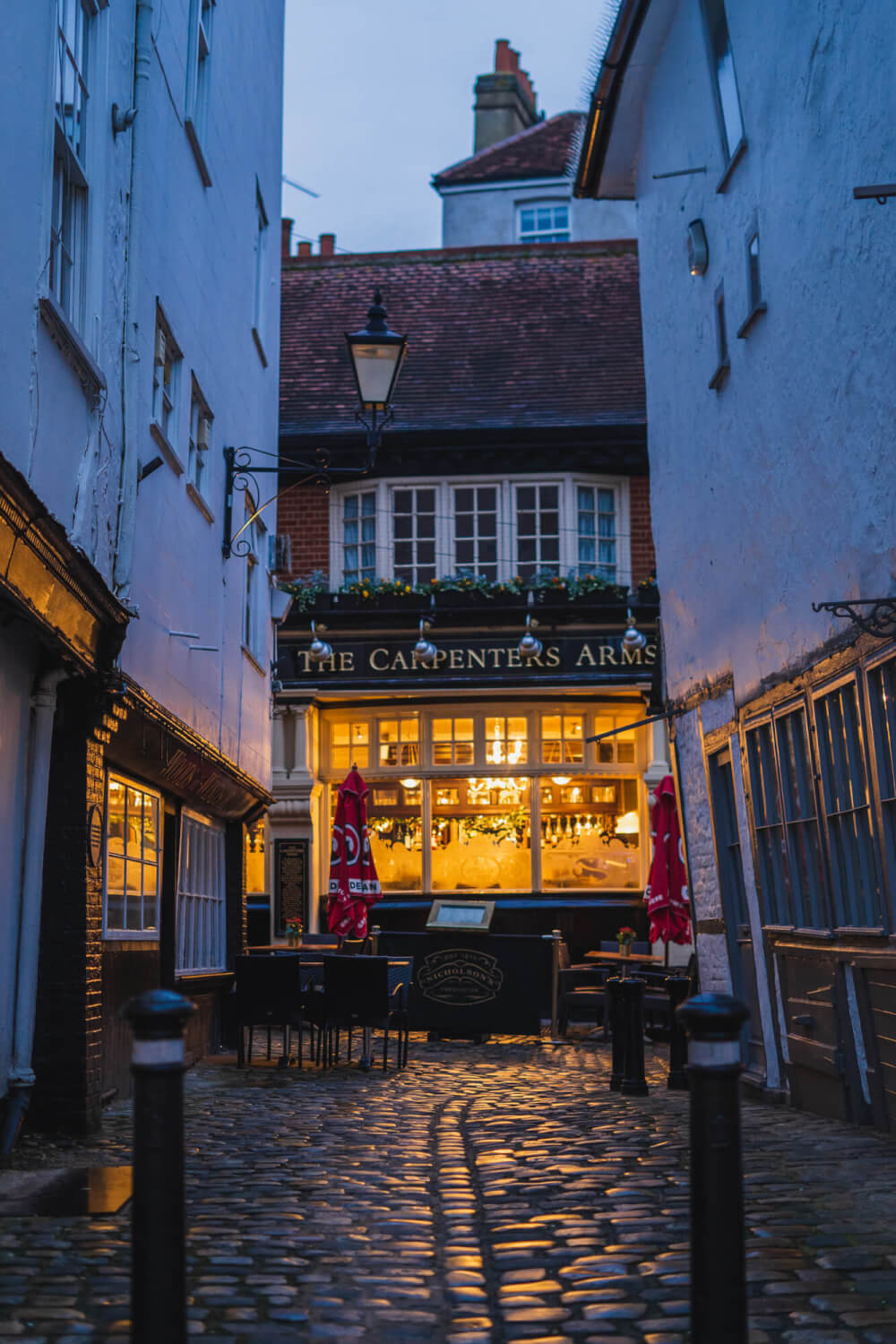 8. Find the Famous Crooked House
Another one of the quirkiest things to see in Windsor is located right next door to Queen Charlotte Street and that's the famous crooked house.
The Crooked House of Windsor is the oldest teahouse in England, or at least it was before it closed. It was originally constructed as a Market Cross House in 1687 but it was torn down to make room for the Guildhall. The local council were later rebuked for tearing it down and ordered to rebuild it, but they didn't do a great job!
Ever since its reconstruction in the 18th century, the building has had an obvious lean. In the years since it has been used as a butcher's shop, teahouse brewery, antique shop and jewellery store, although it currently stands empty. Even so, it's worth stopping for a photo of the wonky facade.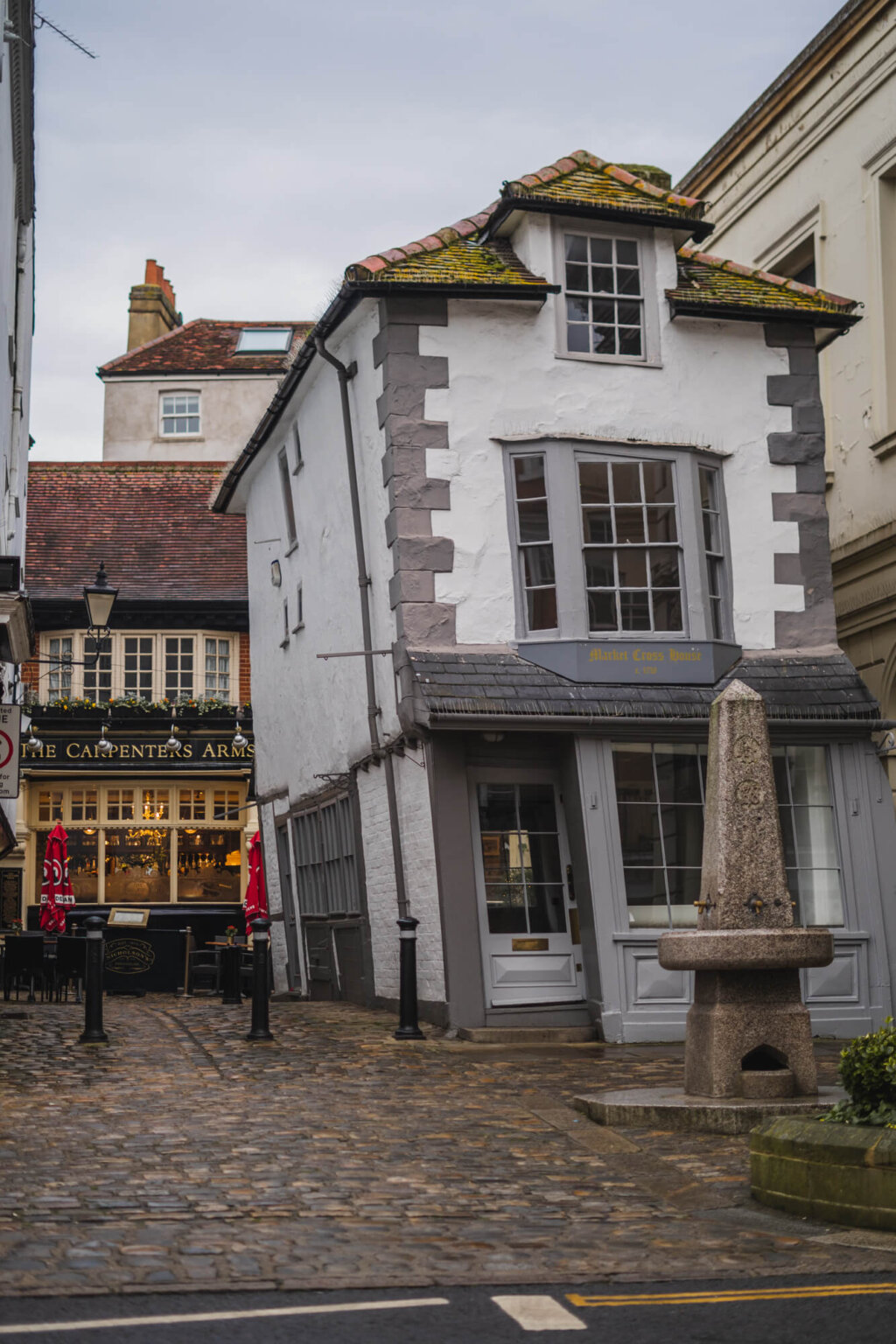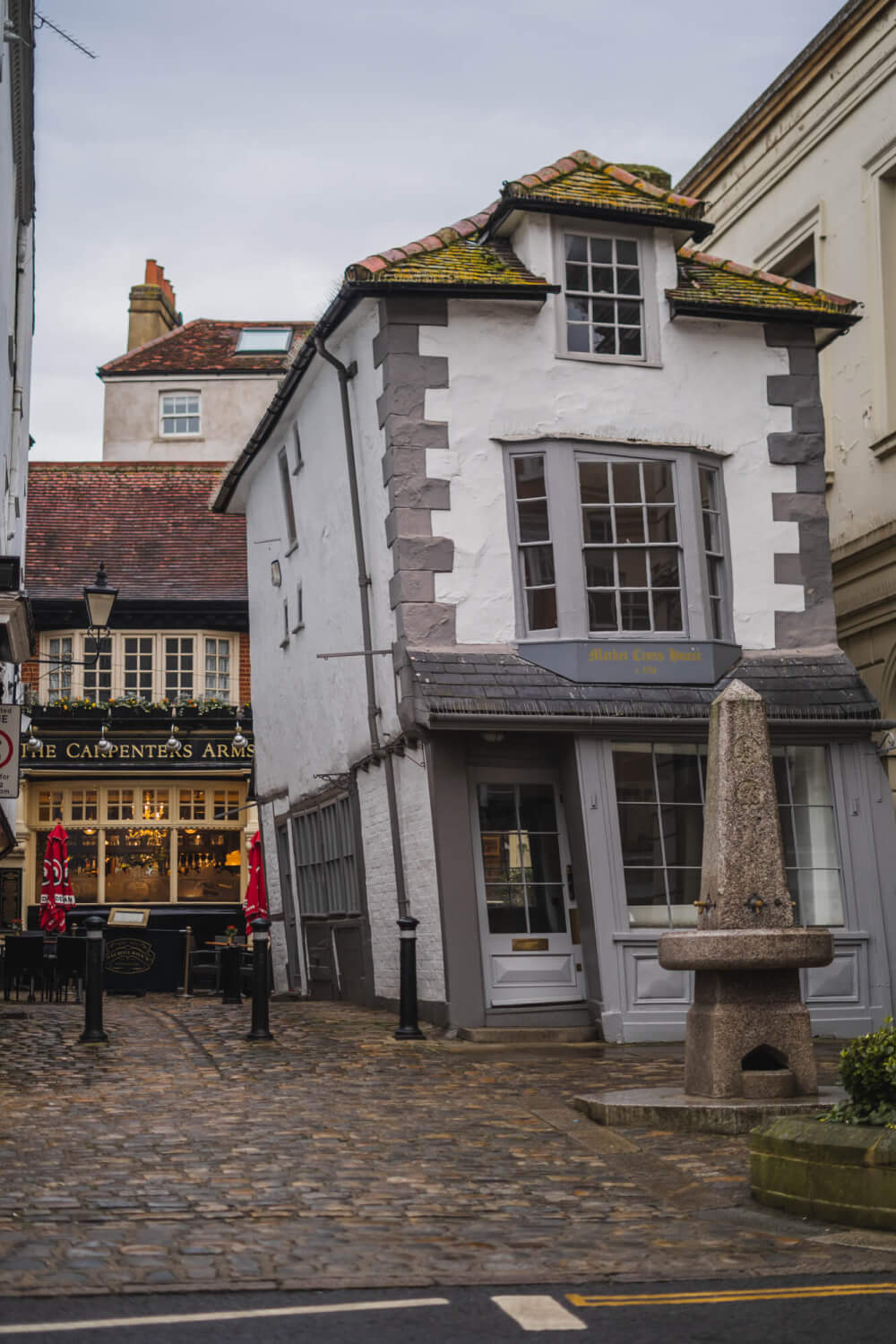 9. Relive your Childhood at LEGOLAND Windsor
One of the most fun things to do in Windsor is visiting LEGOLAND Windsor, a theme park and resort that's completely dedicated to the little building bricks known as Lego.
Obviously, this would be a great choice of activity if you're visiting Windsor with kids, but anyone with memories of building things with Lego in their childhood (or trauma from accidentally stepping on one) will enjoy it.
There are Lego-themed rides, models, building workshops and even two hotels, as it's both a resort and theme park.
The award for cutest area though may just go to Miniland, where you can see miniature versions of towns and cities from around the world, all created using Lego!
10. Visit Liz and her Corgis at Bachelor's Acre
For one of the best cool things to see in Windsor (at least for shameless corgi obsessors like me), head to Bachelor's Acre where there's a charming statue of Queen Elizabeth II surrounded by corgis!
The late Queen was famous for her love of the adorable fluffy-butt breed, and this statue shows her in a rare relaxed and casual pose. It was installed during the celebrations of her Diamond Jubilee in 2012 and is known as The Windsor Lady.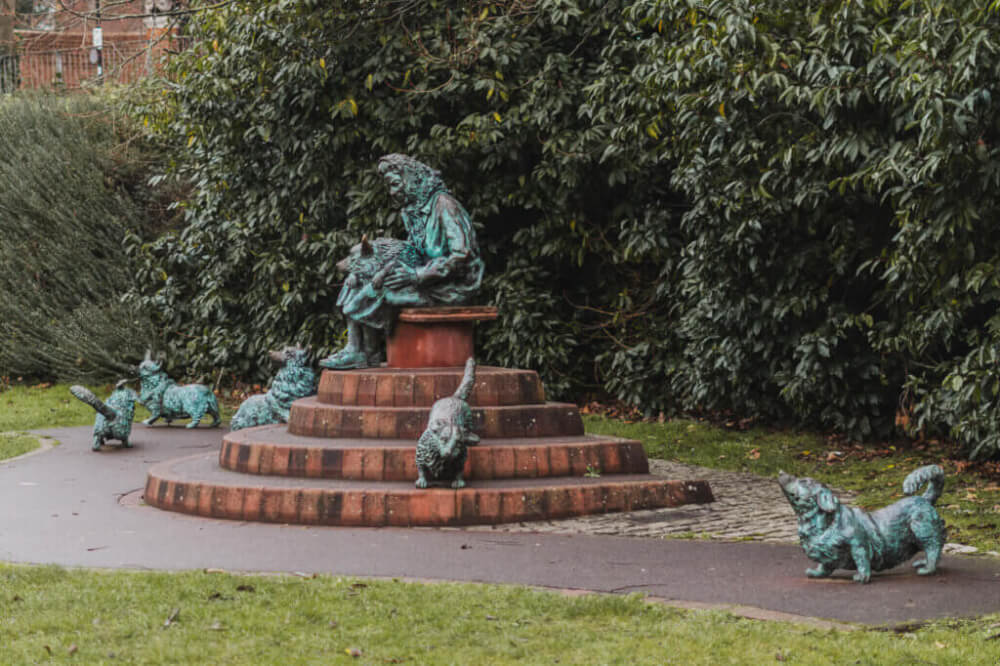 Bachelor's Acre has been a location for markets and fairs since the Middle Ages, although today it's a small park with play equipment and an interactive water feature – as well as the former Queen with her corgis.
So yes, in the spirit of 'content that literally nobody asked for', here's me petting every single one: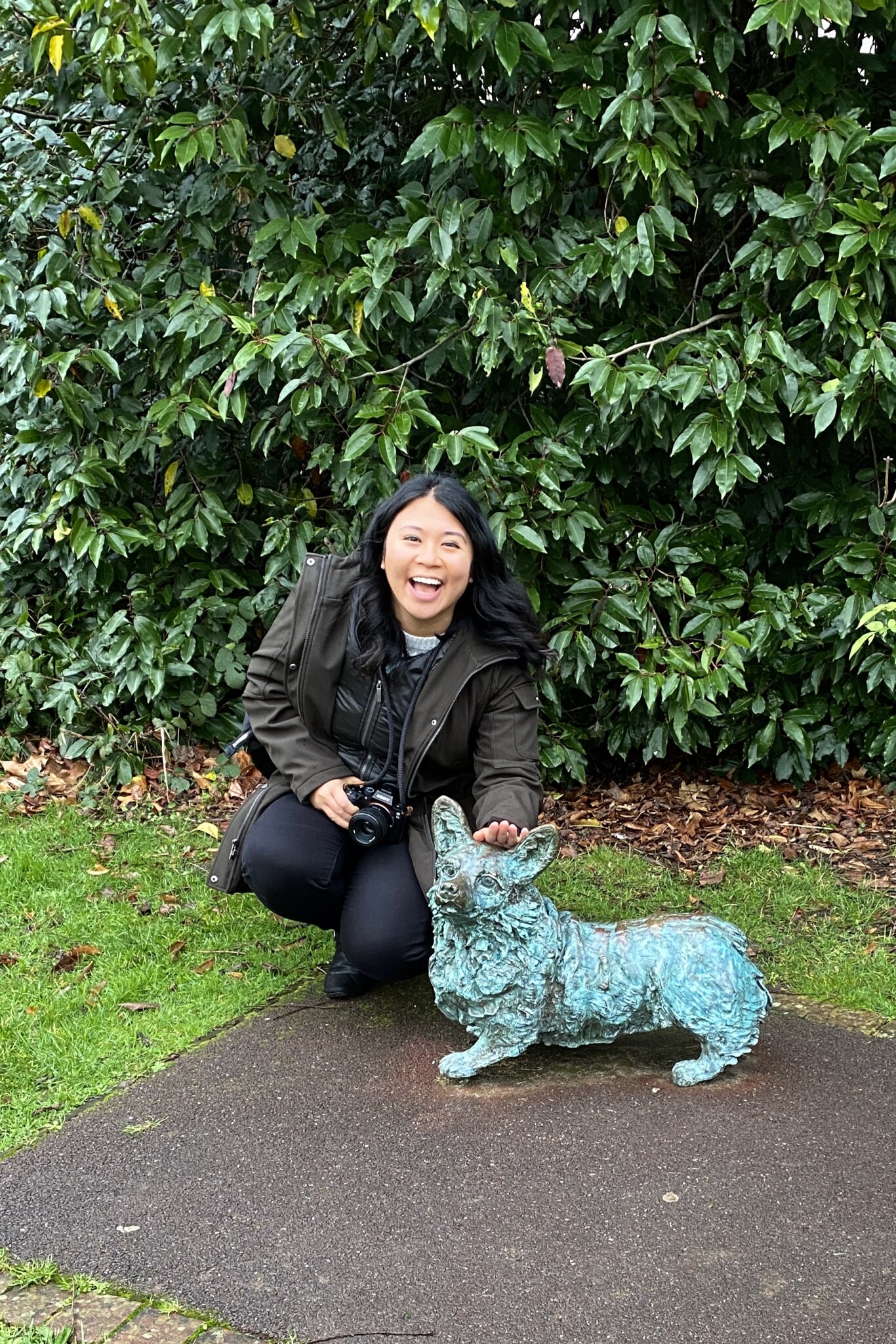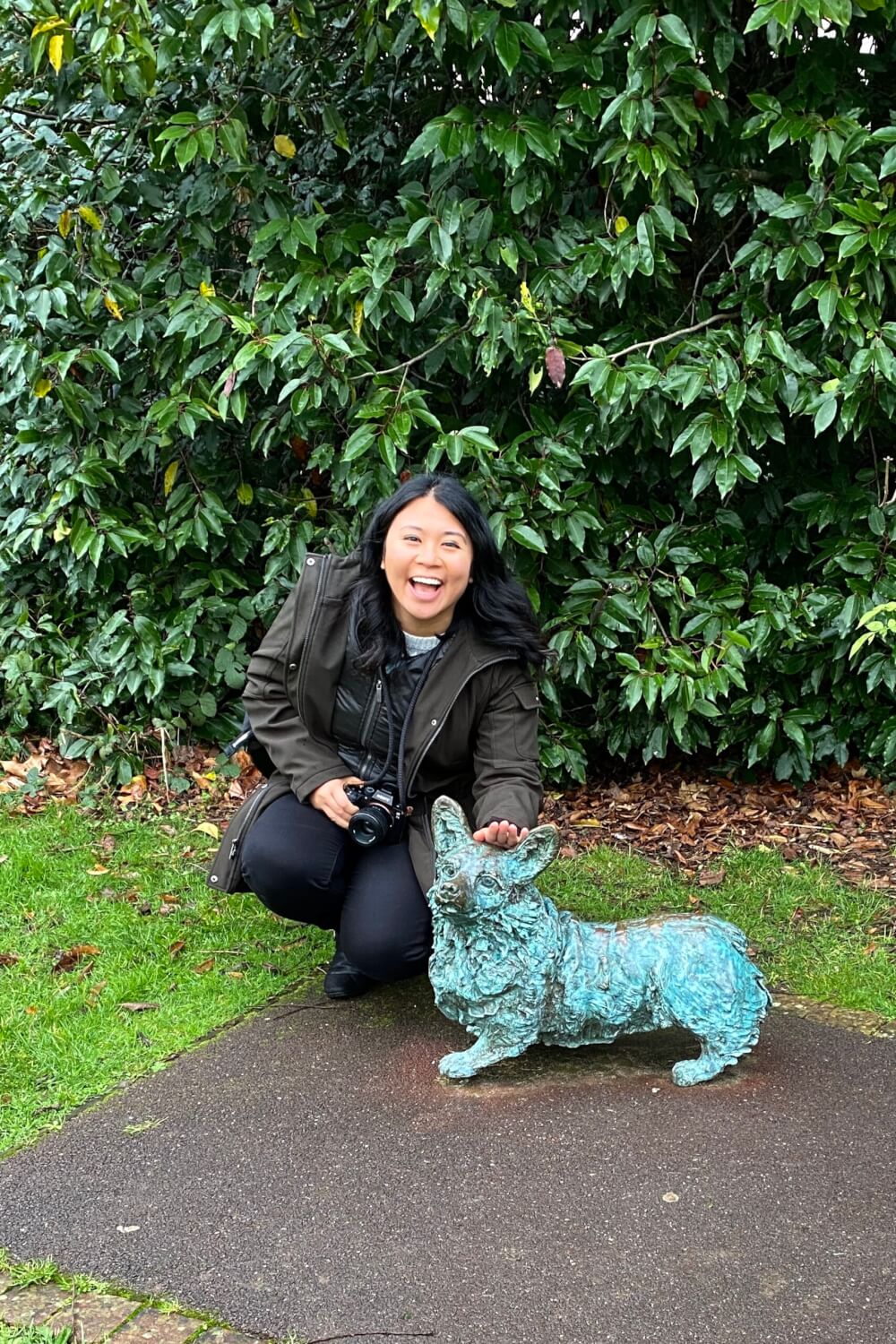 11. Admire the Windsor Guildhall
The Windsor Guildhall serves as the city of Windsor's Town Hall, hosting many charity fundraisers, dinner events and weddings – including the weddings of a number of famous couples.
Prince Charles (now King Charles III) and Camilla had their wedding ceremony here in 2005 as it was a civil service instead of a religious one, as did Sir Elton John and his partner David Furnish (also in 2005) when it became legal for same-sex couples.
The Guildhall is very elegant, as it was partly constructed by Sir Christopher Wren, whose long list of works include Saint Paul's Cathedral in London, and literally more than fifty other churches after the Great Fire of London.
While you can't just wander around the Guildhall unless you're attending an event, the Windsor and Royal Borough Museum is located inside the Guildhall. A visit here is one of the top things to do in Windsor, especially since you can learn about local history while snooping on the interiors.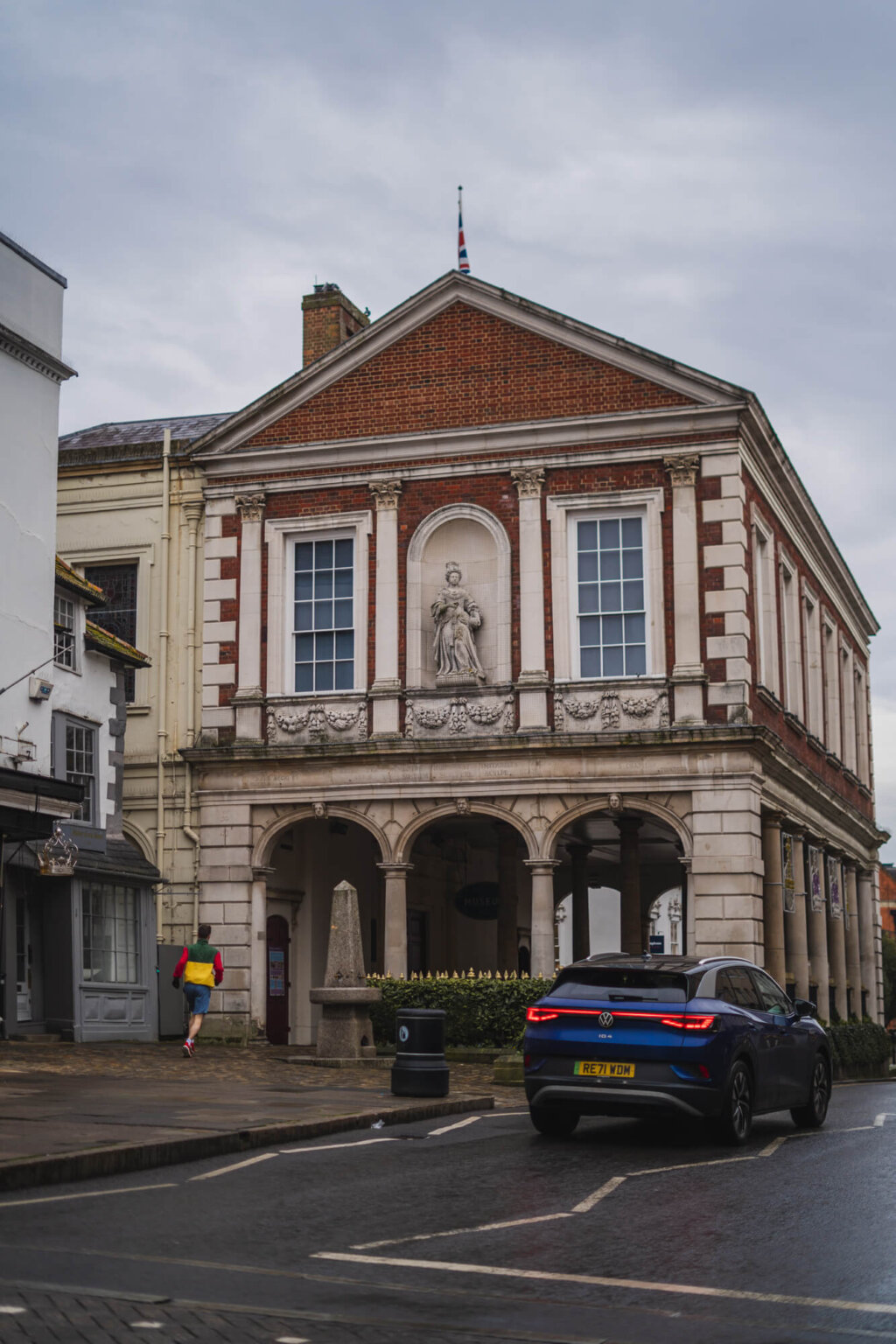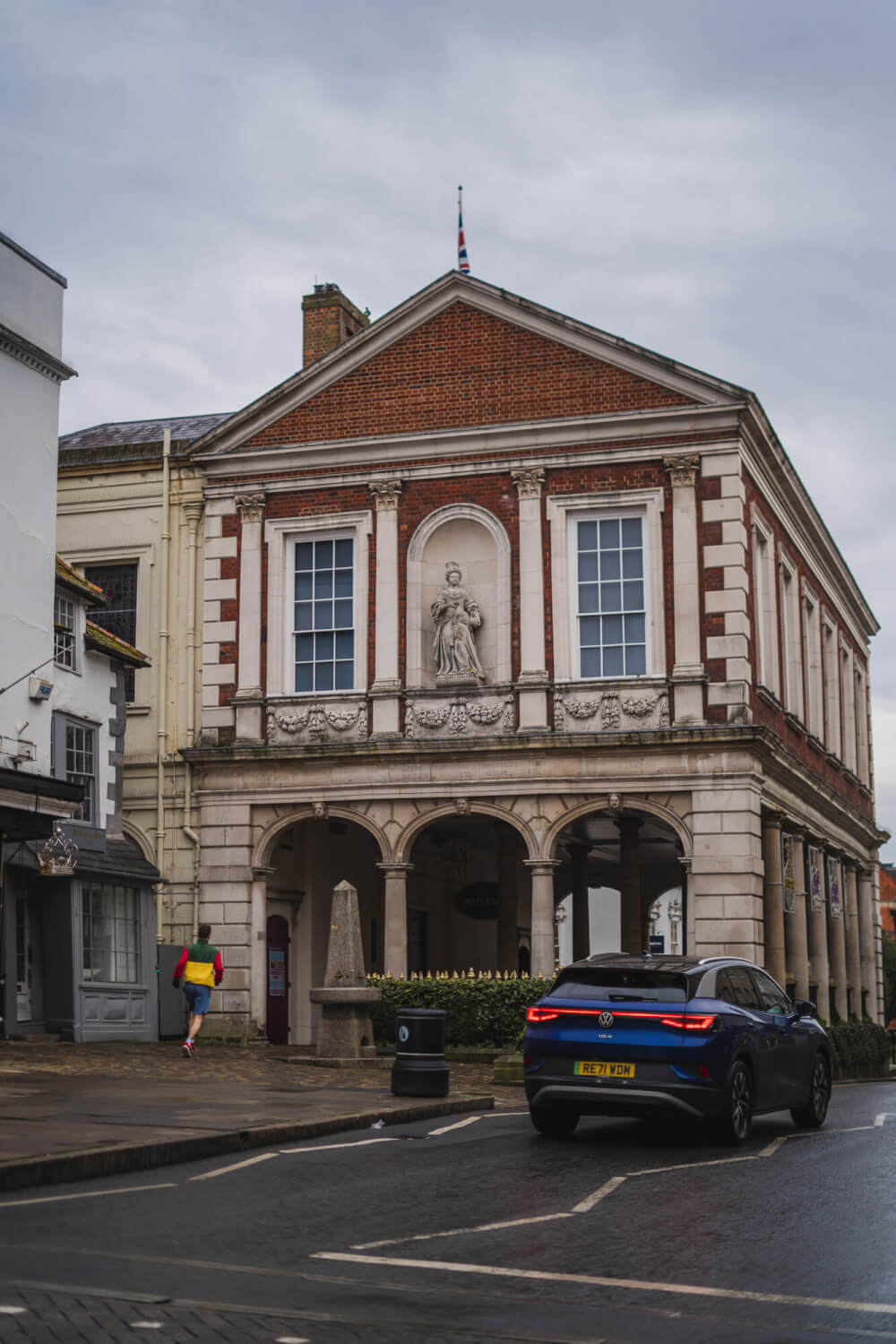 12. Spot the Sydney Camm Memorial
Aviation enthusiasts will want to go searching for one of Windsor's more hidden gems – the Sydney Camm Memorial.
Sydney Camm was a Windsor local who designed the Hurricane aircraft, which played a very important part during WWII. He was called 'the man who saved Britain' after the Battle of Britain and awarded a British Order of Chivalry in 1941, as well as a knighthood in 1952.
If you want to see the memorial to him, a model replica of a Hurricane, you can find it next to the River Thames at the western tip of Alexandra Park. It looks particularly pretty at dusk when the display lights are turned on!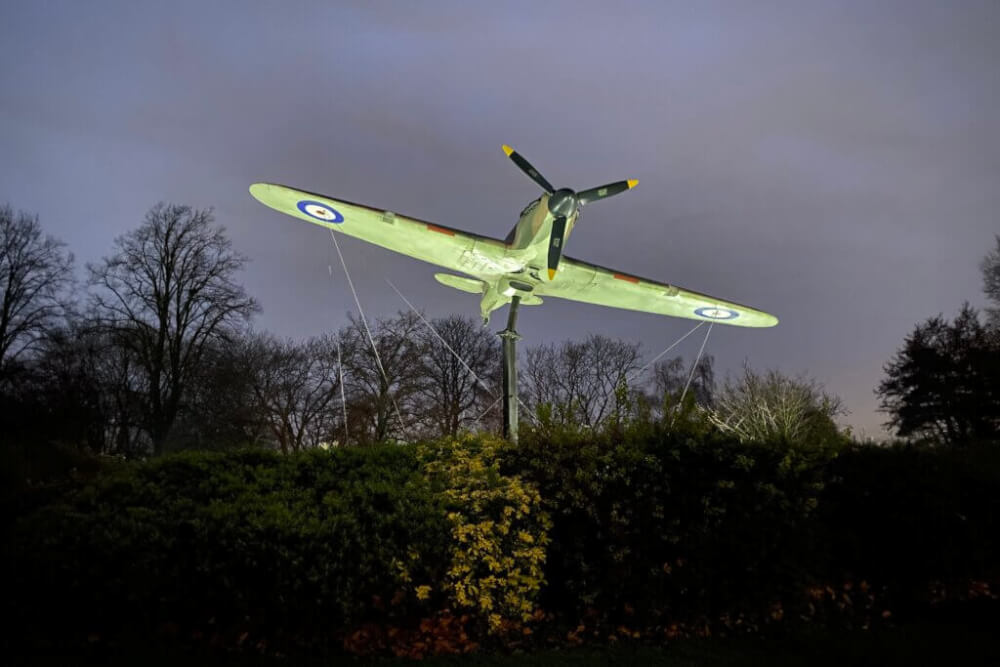 13. Ponder the Ancient Well
Lastly, if you're still searching for some offbeat stuff to do in Windsor, might I suggest a visit to the ancient well on the corner of St Alban's Street and High Street?
This well is located next to a quintessentially British red telephone box (also an excellent photo opportunity) and while it says "Ancient Well" on the side, I haven't been able to find any information, either on a plaque or online, on just how ancient it might be!
It does look very cool though, with the forecourt of the Royal Mews behind it. There's also a soldier's statue honouring fallen Irish guardsmen nearby. Perhaps on your visit, you might also like to ponder the mystery of this 'ancient well'…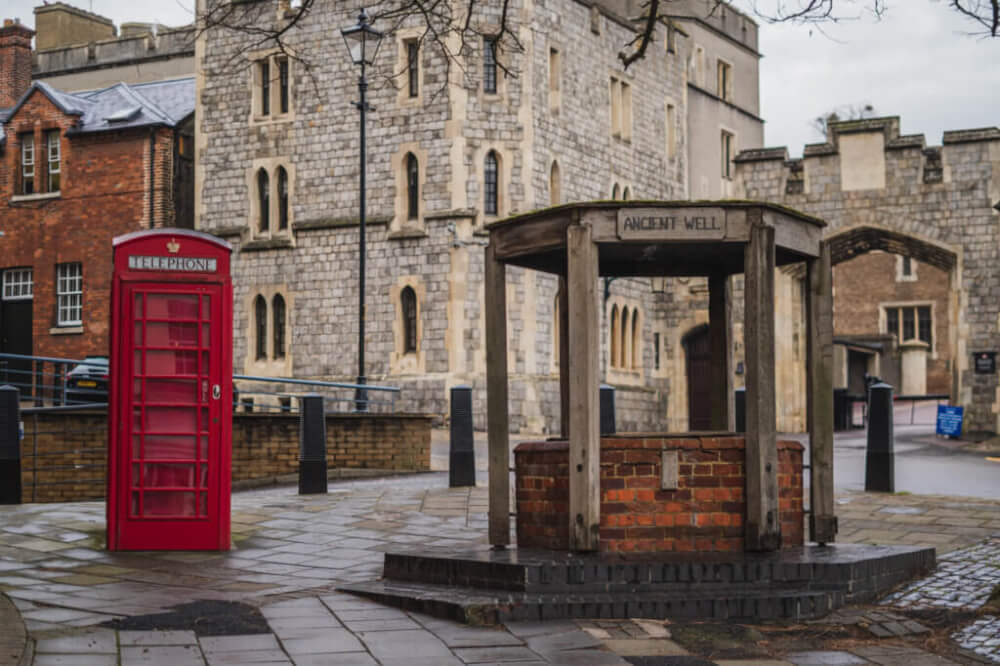 BONUS: Cozy into a lovely coffee shop
There's just something about the historic buildings and cobblestoned streets of Windsor that inspire the desire to hide away with a good cup of coffee. Or perhaps I'm just a caffeine addict looking for an excuse…
Either way, there are a lot of wonderful coffee shops to enjoy in Windsor, so don't be afraid to take a break from sightseeing to enjoy a slow cuppa joe.
During my visit, I had a treat and cappuccino at Craft Coffee House, a cozy spot tucked away in a little courtyard near the train station, and the perfect place to daydream and romanticize your day. I'd highly recommend it!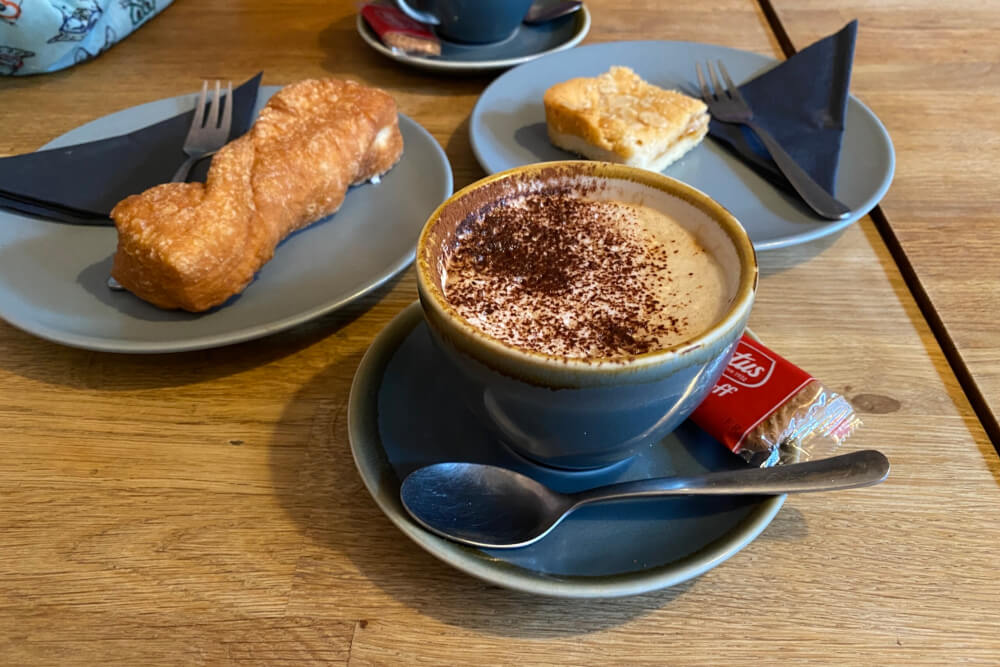 For another spectacularly cozy pick, my biggest regret is I didn't happen upon Artefood until after it was closed! The ceiling decor, the "Mind the Cup" sign – it's all perfect and I will 100% return just to sip coffee here one day.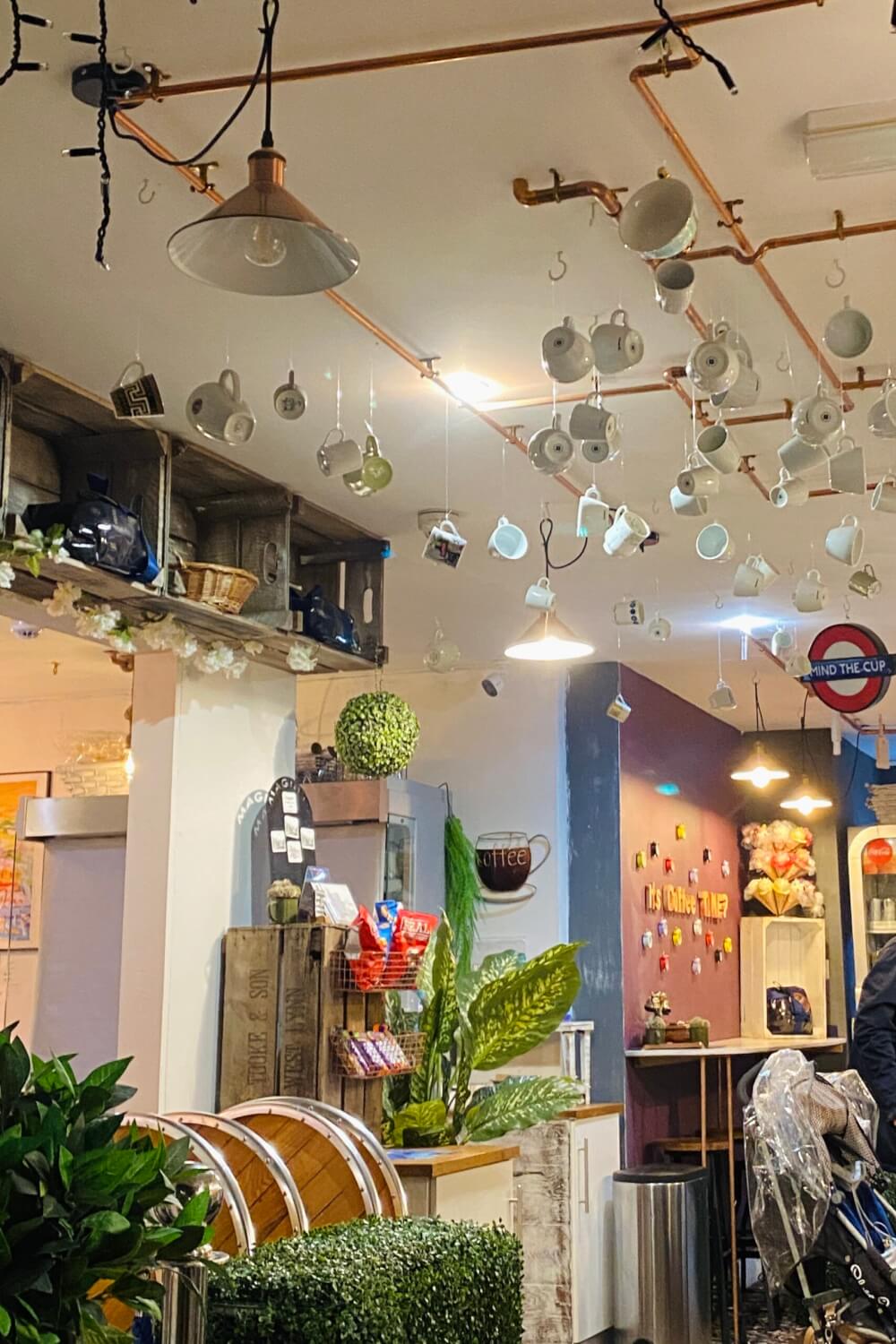 Did I miss any of your favourite things to do in Windsor?
Let me know in the comments so I can add more recommendations to my list!
---
Watch my most popular YouTube video this week:
---