*FYI - this post may contain affiliate links, which means we earn a commission at no extra cost to you if you purchase from them. Also, as an Amazon Associate I earn from qualifying purchases. Check out our Privacy Policy and Disclosure. for more info.
Bournemouth is a busy seaside town in Southwest England famed for its sun soaked coastline and colourful beach huts, but trust me when I say there's a lot more to it than just vague promises of tan lines.
Plenty of surprising attractions and activities await curious visitors in Bournemouth, and I'm ready to be that annoying friend that tells you all about them.
Did you know for instance that the smallest cinema in the entire country can be found here? As well as its first ever beach hut? Or how about the fact that the town centre is a place you can booze up at bottomless brunch then throw yourself off the world's first pier to shore zipline?
I've been to Bournemouth countless times over the years since my boyfriend's family is from neighbouring Poole.
So if you're wondering what to do in Bournemouth, I've got you. From getting motion sickness in upside down houses to yeeting yourself off a beachy zipline hammered, here are the top fun things to do in Bournemouth, England.
1. Visit Bournemouth Pier
The most famous of all the Bournemouth attractions is, of course, Bournemouth Pier.
This pleasure pier was first opened in 1880, although it's had plenty of renovations over the years, as well as being demolished and then restored. Today the pier is lined with shops, an amusement arcade, a café and a theatre – plus you can ride a zipline from the end of the pier back to shore!
During the peak summer season (between April and October) you need to pay a small fee to walk on the pier (£1.40 for adults) but it's completely free during the colder off-season months if you don't mind being attacked by merciless wind.
The views are, of course, always worth it.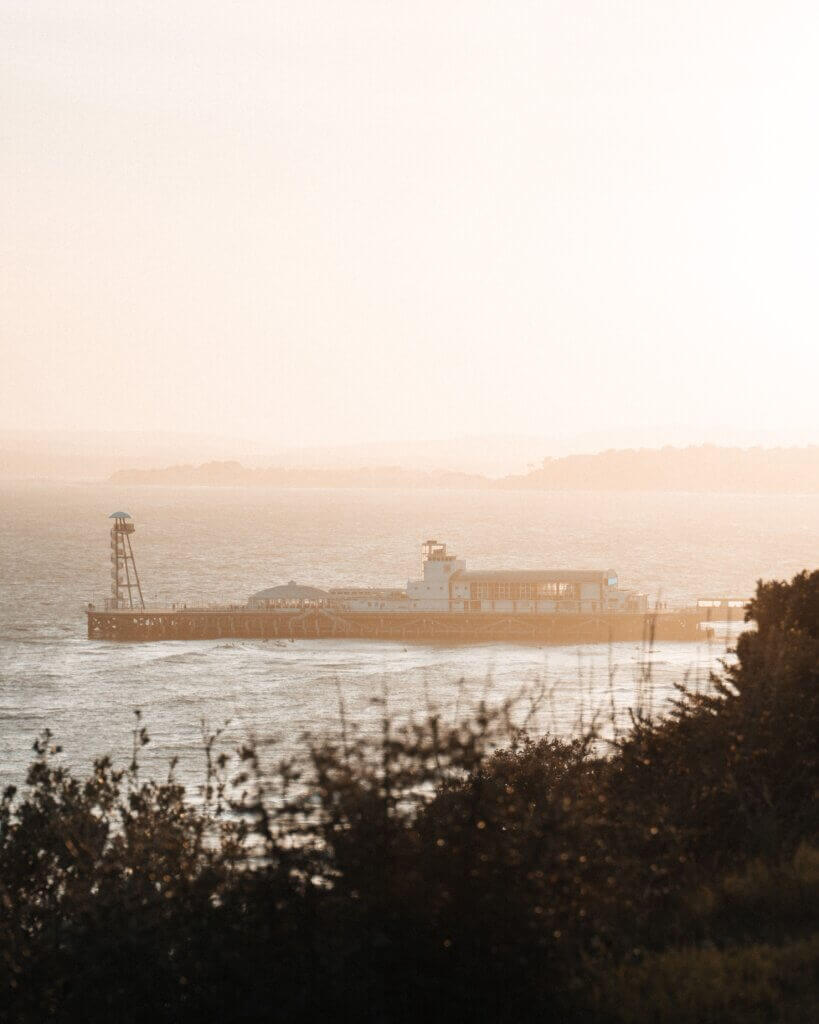 2. Hop on the West Cliff Lift
One of the more quirky things to do in Bournemouth is to take a ride on the West Cliff Lift – even if it does only take a few minutes!
Located not far from the pier on the right-hand side (if you're facing the water) is this unique funicular lift, which is actually classified as a light railway. Since most of Bournemouth's beaches are lined with steep cliffs, these lifts are one way to reach the top (or bottom) without having to murder your legs.
The West Cliff Lift is the closest to the pier, but there's also another one located east of Boscombe Pier, the Fisherman's Walk Cliff Lift which is the shortest funicular railway in the world! Whichever one you choose to ride, you'll get to enjoy pretty views over the beaches as you ascend or descend.
3. Enjoy Bournemouth's Beaches
One of the best things to do in Bournemouth, particularly in summer, is to relax and explore the many beautiful beaches.
Bournemouth has seven miles of sandy beachfront, with a long promenade that runs behind all of the beaches with cafés, restaurants and other attractions along the way. All the beaches are connected but they still contain unique drawcards to attract visitors:
Bournemouth Central Beach: This is the beach right by the pier, which is obviously the most central to the main town centre. It's a very popular spot for sunbathing and swimming since it's so clean and safe.
Durley Chine Beach: Durley Chine Beach is located west of the pier, and is a beautiful Blue Flag beach lined with colourful beach huts. The Durley Inn overlooking the beach is a great spot for some traditional pub food.
Alum Chine Beach: Further along from Durley Chine is Alum Chine Beach, which is a great spot for families with kids as there's a pirate-themed playground and water area. There are beautiful tropical gardens behind the beach to explore as well.
Boscombe Beach: To the east of Bournemouth Pier is Boscombe Beach, which has another pleasure pier along with plenty of sports courts, slacklining boulders, table tennis and surfing schools to enjoy.
Southbourne Beach: If you continue past Boscombe Beach and the Fisherman's Cliff Lift then you will arrive at Southborne Beach, another Blue Flag-rated beach. This one is more popular with locals and families as it's less crowded.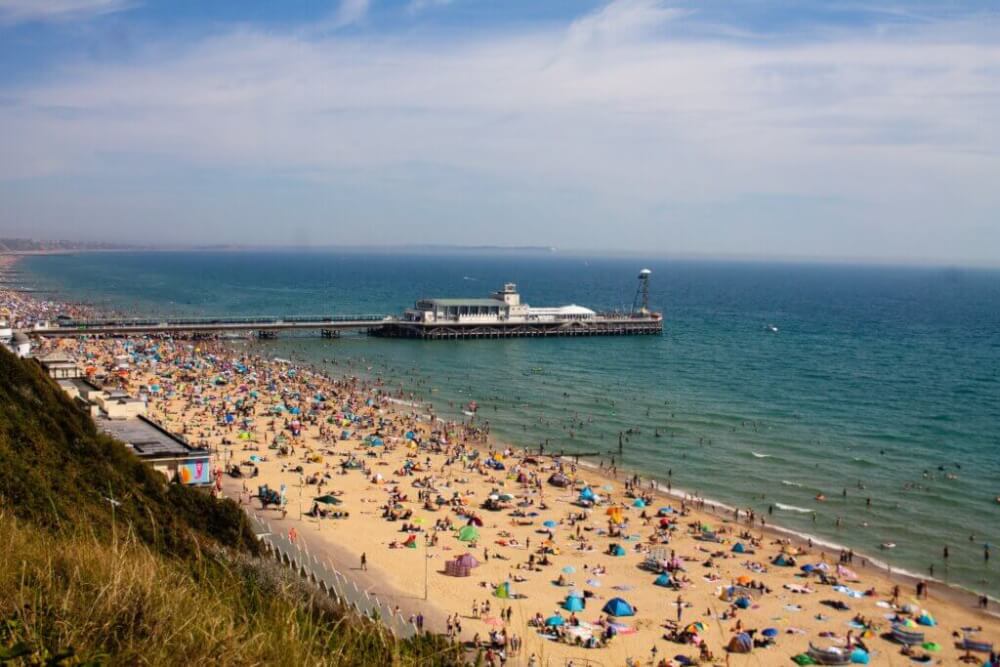 4. Explore Bournemouth's Gardens
On a budget? Or saving your pounds for bottomless brunch? Fret not – there are some excellent free things to do in Bournemouth, including walking through the stunning Upper, Central and Lower Bournemouth Gardens.
While it's quite a long walk if you wanted to explore all of the gardens, there's also a cycling path to make it easier. Or you could just visit whichever part most takes your fancy!
Lower Gardens: The Bournemouth Gardens start behind the pier where the River Bourne used to open up into the sea – hence the name Bourne-mouth for the town! The mouth of the river is no longer visible, but the gardens line the part of the river that's still above ground. There are some fun things to see and do in this lower section including a mini golf course, a bandstand, an aviary, an open-air art exhibition area and a number of food stalls.
Central Gardens: The gardens here are the most formal of the three and provide a peaceful oasis away from the busy city centre. This is also where Bournemouth's war cenotaph is located.
Upper Gardens: The Upper Gardens feature a 'three continent' theme with plant species from around the world on display in an Asian Garden, a European Garden and a North American garden.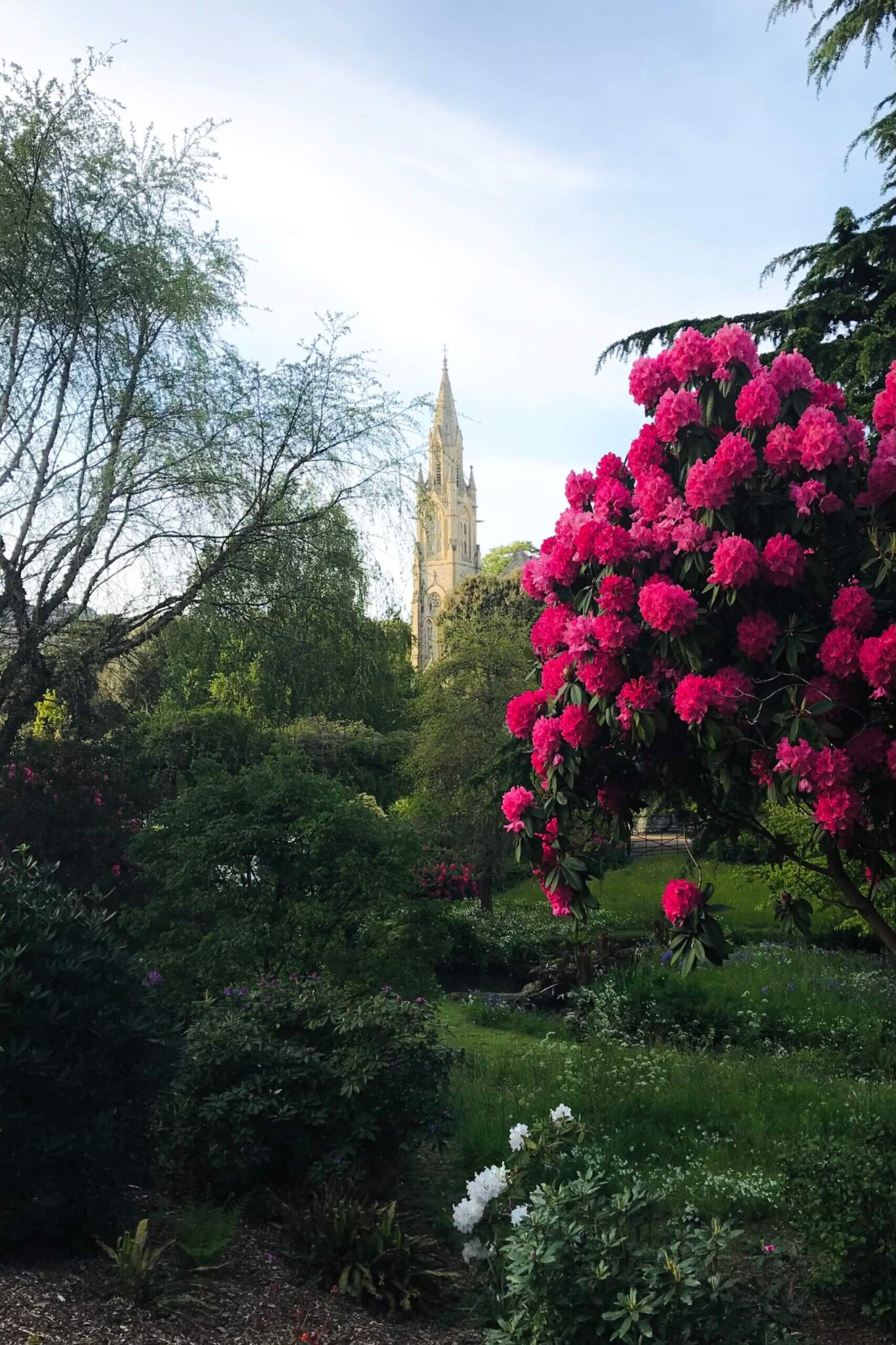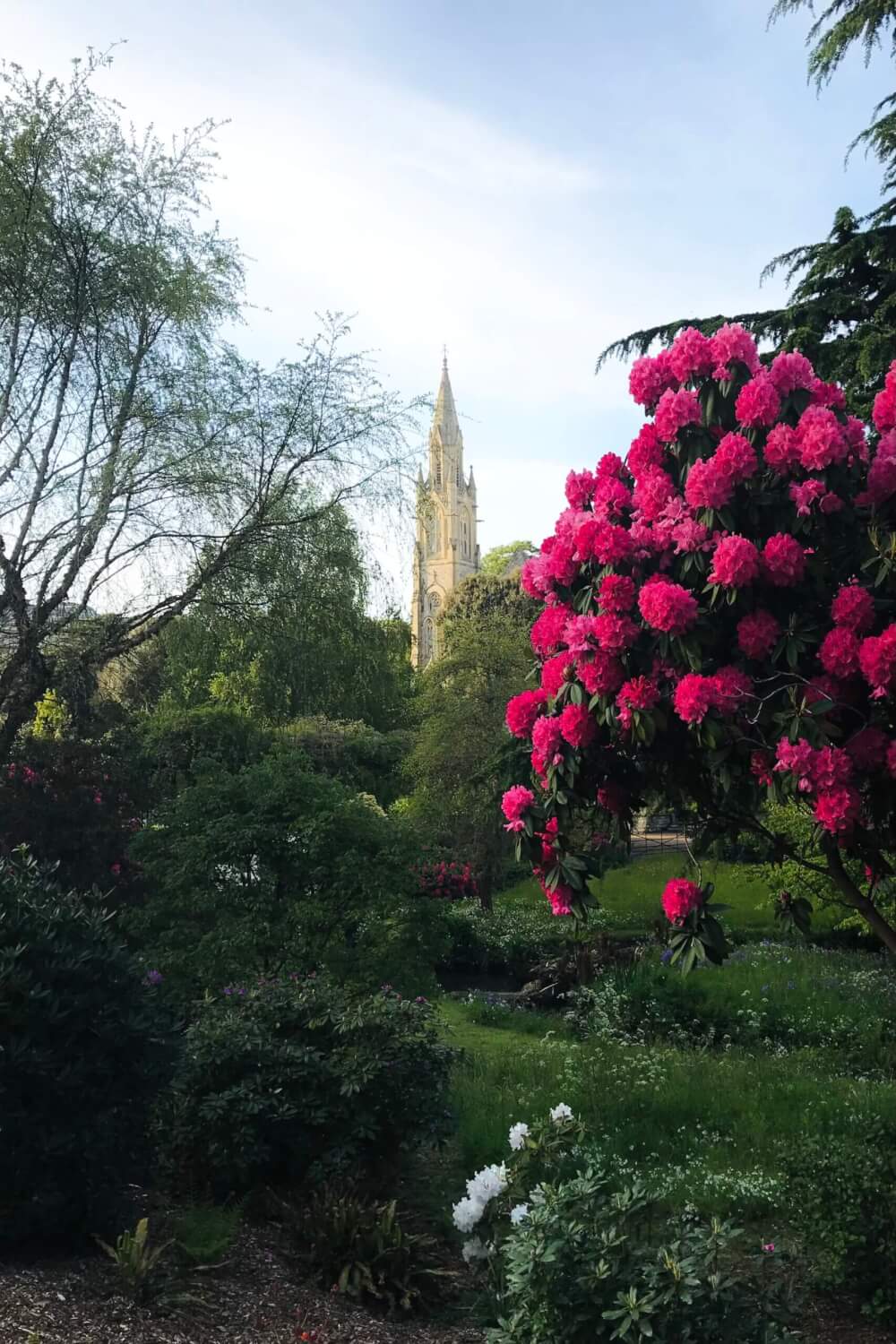 5. Visit Boscombe Pier
Bournemouth is a bit special for a British seaside town as it has not one but two piers to explore!
Boscombe Pier is located around a half-hour walk along the beach from Bournemouth Pier. It's slightly shorter and younger than Bournemouth Pier, plus it doesn't have all the attractions on the pier proper. However, it's always free to wander along this pier and enjoy the views or go fishing off the side.
The main entrance building for Boscombe Pier is a Grade II listed building with some small kiosks if you need a drink or snack. While it's not as popular or exciting as Bournemouth Pier, it can be a nice reprieve from the crowds.
6. Wander around Boscombe Chine Gardens
Directly behind Boscombe Pier is another series of gardens developed around a steep gorge (known as a chine) where the river used to flow into the sea.
There's still a river flowing through the Boscombe Chine Gardens, but like the Bournemouth Gardens, the mouth no longer opens up onto the beach.
The Boscombe Chine Gardens were first developed during the Victorian period although they later fell into disrepair. Luckily they were rejuvenated during the 1990s and now they're an often overlooked place to visit in Bournemouth.
They're also not as large as the Bournemouth Gardens, so you can easily walk the whole thing without too much effort. Within the formal and informal garden areas you can also find children's play areas, a mini-golf course and plenty of delightful spots to relax.
7. Enjoy a walk at Hengistbury Head
Located on the very eastern tip of Bournemouth's coast is Hengistbury Head, a pretty headland which also contains special conservation areas.
The beach at Hengistbury Head is well worth the journey as it's lined with some of THE most beautiful beach huts you'll ever see. They can be rented (for ridiculous prices!) or you can just wistfully stare at them as you pass, wondering who you have to marry to catch a glimpse inside.
Behind the beach, Hengistbury Head contains a number of walking trails among protected nature reserves which provide habitat for lots of plants, insects, birds, reptiles and mammals.
You can also stop by the Hengistbury Head visitor centre if you want to learn more about the archaeology, ecology and geology of the area (or keep any children entertained for a short while).
8. Stop by Russell-Cotes Art Gallery & Museum
Inside a stunning Grade II listed art-nouveau building is the Russell-Cotes Art Gallery & Museum, and a visit here is one of the top things to do in Bournemouth.
Merton Russell-Cotes was the owner of the Royal Bath Hotel (which is next door to the museum) and he originally commissioned the house which is now a museum as a birthday present for his wife, Annie. Annie eventually donated this building as a museum to the town of Bournemouth, and Merton donated his art collection along with it.
If you are interested in art and/or architecture then you will love visiting this museum today. Along with Merton's impressive art collection, the rooms showcase the Victorian grandeur of the era with many interesting items on display as well.
PRACTICAL INFORMATION FOR VISITING: The Russell-Cotes Art Gallery & Museum is open Tuesday – Sunday (and on Bank Holiday Mondays) from 10am until 5pm. Adult tickets cost £7.50 but there are a number of concession prices available so make sure you also check the website.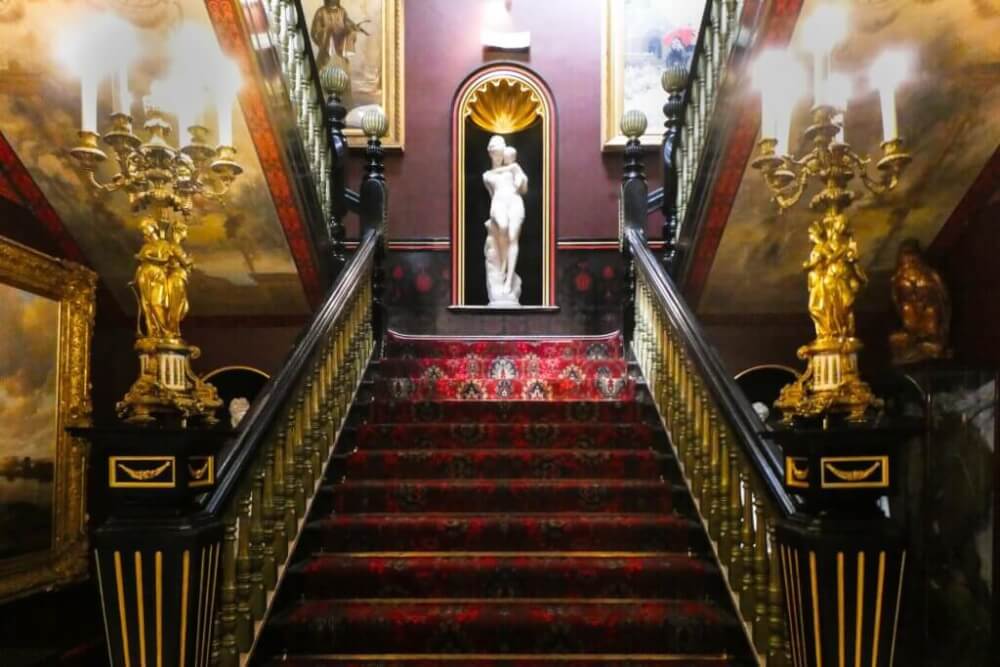 9. Visit the Bournemouth Oceanarium
Since most of the activities in Bournemouth focus on the seaside, a trip to the Bournemouth Oceanarium is a must.
As you can see as soon as you spot the entrance, the Bournemouth Oceanarium has adorable otters and Humboldt penguins living on the premises, and seeing them playing is definitely a highlight!
There are 11 different zones in the aquarium, with plenty of fish species, sharks, stingrays, turtles and even crocodiles, as well as the otters and penguins.
Walking through the shark reef underwater tunnel is a magical experience for all ages, plus there are a variety of play areas and activities if you are visiting with children. But anyone who loves animals and sea creatures will love this destination in Bournemouth!
PRACTICAL INFORMATION FOR VISITING: Bournemouth Oceanarium is open daily from 10am every day of the year except Christmas Day. It usually closes at 6pm in summer or 5pm in winter and costs £15 for adult tickets at the gate. You can save money by booking directly online though!
10. Get some trippy photos at the Upside-Down House
Located on Bath Road behind the Bournemouth Pier is a very unique house that's one of the best weird/cool things to see in Bournemouth.
Why? Well, because it's sitting upside-down on its roof! No, this house wasn't picked up by an errant tornado but was actually built like this and you can go inside to see all the furniture stuck to the 'ceiling' above.
There are a few of these upside-down houses in England, like in Brighton, but they always make for a fun and silly experience.
If you go inside, you can get some mind-bending photographs where the optical illusion makes it seem like you are upside-down, which, if you're secretly a 5 year old like me, is perhaps the most thrilling Bournemouth must-do on this whole list.
PRACTICAL INFORMATION FOR VISITING: It costs just £5 for entry to the Upside Down House in Bournemouth. It's currently open seven days a week (including Bank Holiday Mondays) from 10am until 8pm.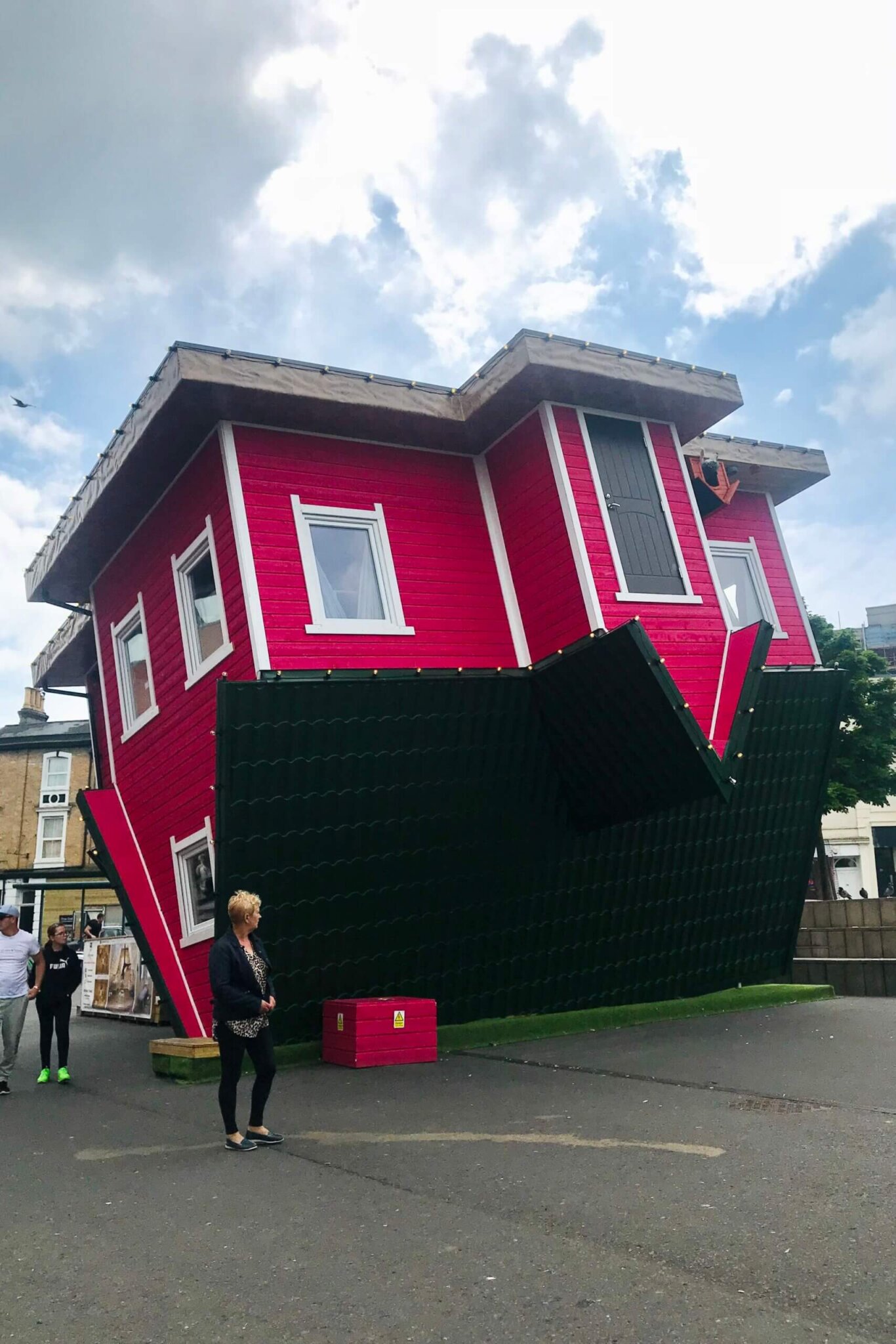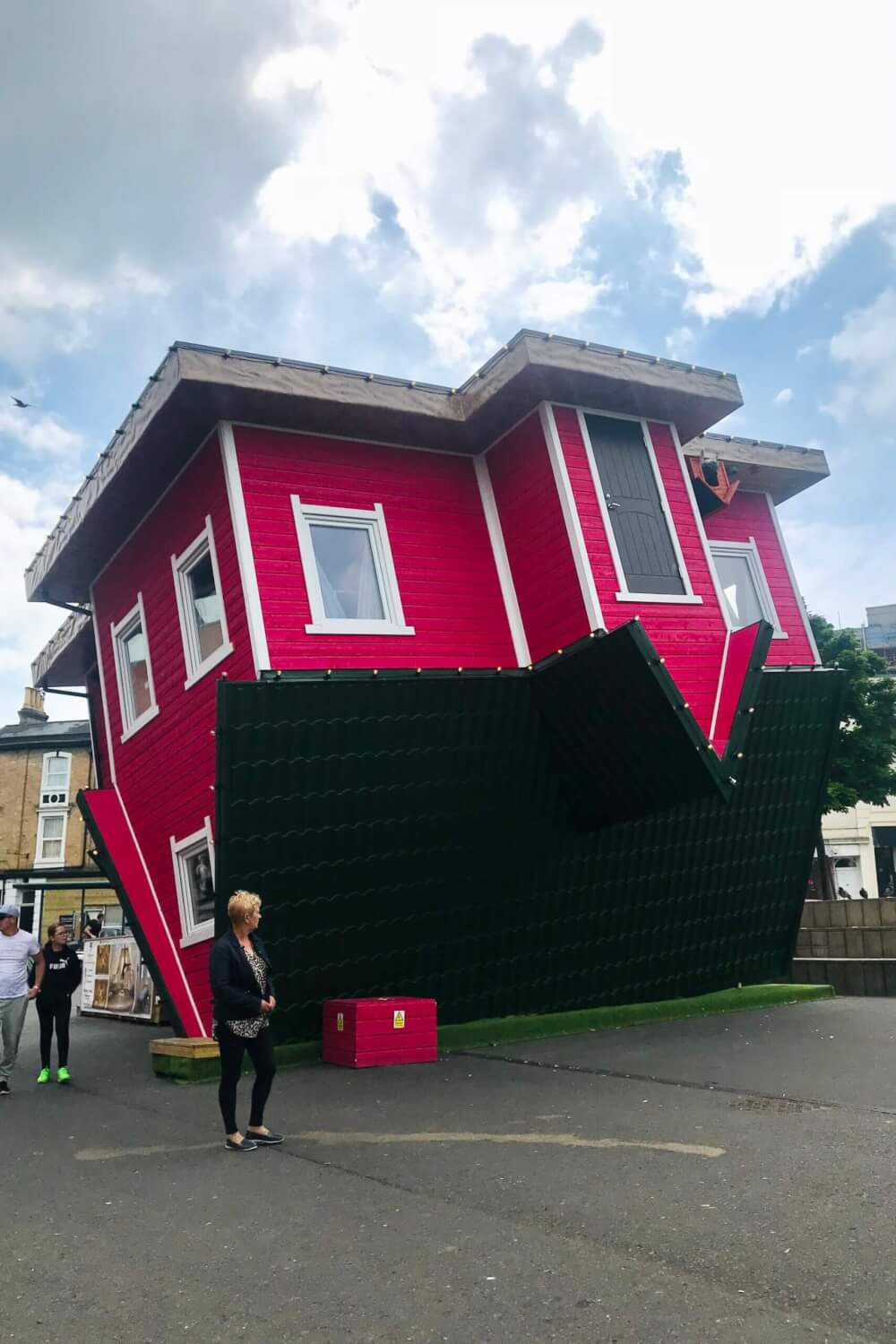 11. Wander through the Bournemouth Arcade
Shopping is just one of the many fun things to do in Bournemouth… although sadly shops are shuttering in the town centre at an alarming rate. Nonetheless, The Arcade is a small but pretty place to indulge in some retail therapy while in Bournemouth.
Not to be confused with the arcade full of games at Bournemouth Pier, "The Arcade" is a covered shopping arcade that dates back to the Victorian era. Here there are many high-end big-name shops like L'Occitane, Waterstones and Kath Kitson, along with smaller shops selling local arts and crafts.
There are also often pop-up stalls in the central aisle (under that lovely glass ceiling) and during the Christmas period, there are many festive stalls to do some gift shopping or find a yummy treat. The Arcade also looks particularly lovely when bedecked in festive finery, as you can see in Exhibit A below: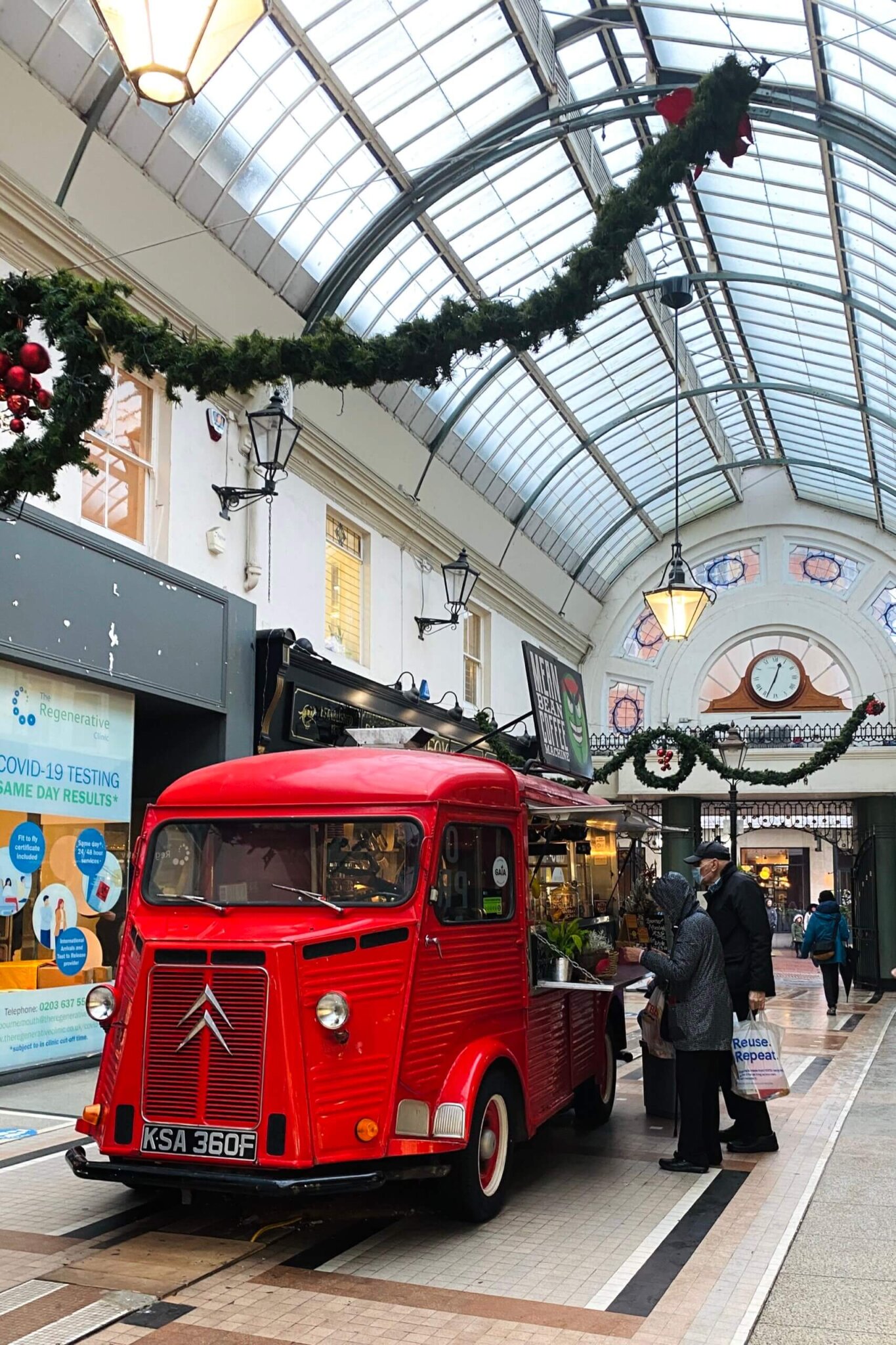 12. Stop by St Peter's Church
St Peter's Church is probably the most famous of Bournemouth's churches, particularly as it was the first church built in the town and is quite a stunning example of Gothic Revival architecture.
Completed in 1879, the 62-metre high tower of St Peter's Church can be seen from most parts of Bournemouth. The church is a Grade I listed building and is well worth a visit inside to see the stunning stained glass windows along with some rather unusual wall paintings.
St Peter's Church is also famously the resting place of Mary Shelley (author of Frankenstein) along with her parents Mary Wollstonecraft (author of A Vindication of the Rights of Woman) and William Godwin.
The heart of Mary Shelley's husband, the poet Percy Bysshe Shelley, is also believed to be interred here, so it's a bit of a pilgrimage spot for literature fans!
13. Visit Bournemouth Colosseum
If you're still searching for unique and quirky stuff to do in Bournemouth, visit the Bournemouth Colosseum.
This isn't a Roman-style colosseum with gladiators though, but a tiny cinema that's possibly the smallest cinema in the United Kingdom! Originally created as a hobby, Bournemouth Colosseum contains just two cinema screens and 27 seats (plus a small bar), so seeing a film here is a very cosy and fun experience.
A range of films are shown here, from art-house and foreign films to recent blockbusters. Make sure you also keep an eye on their Facebook page for the schedule, including regular fish and chips + film nights! Ah, I love the UK so much.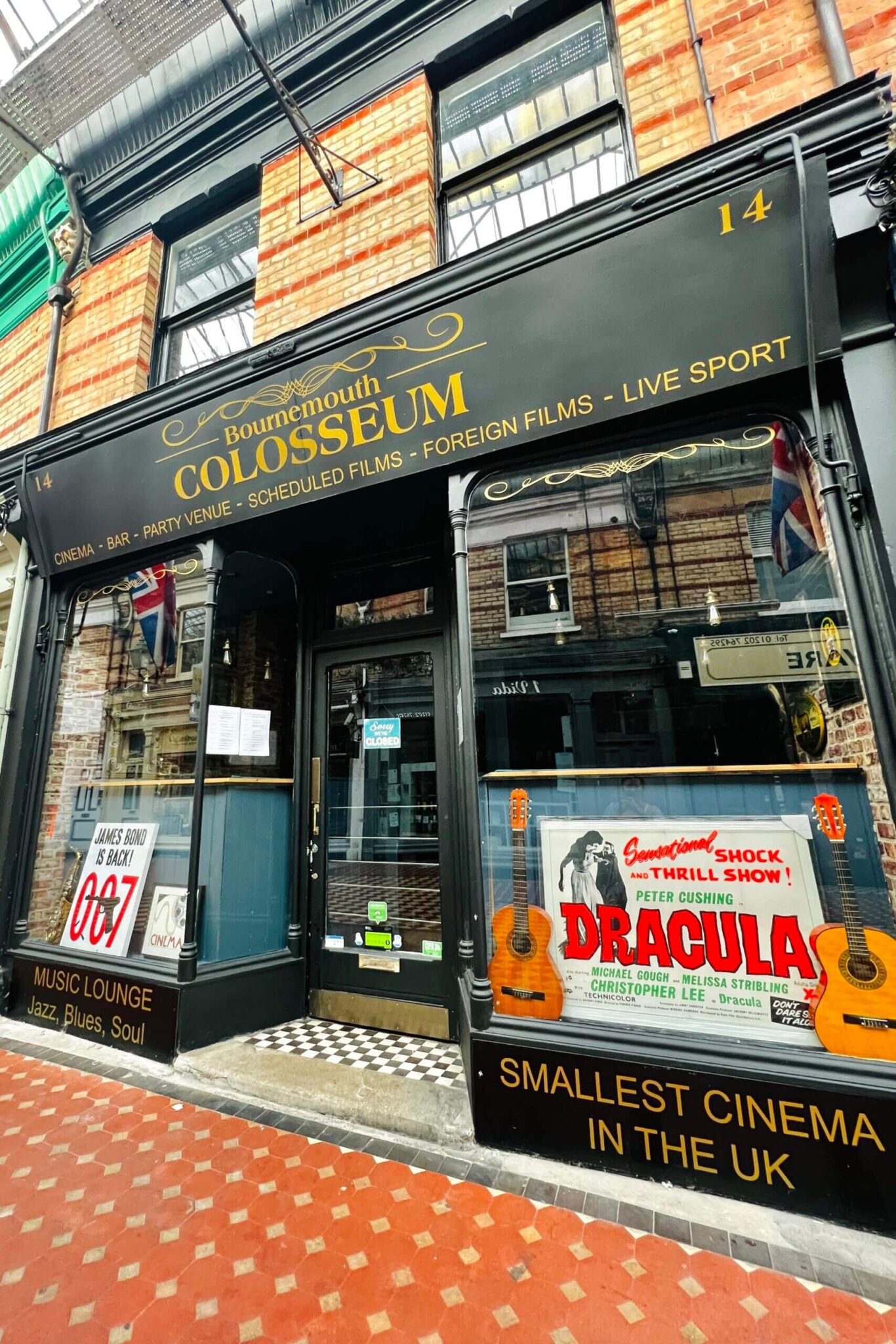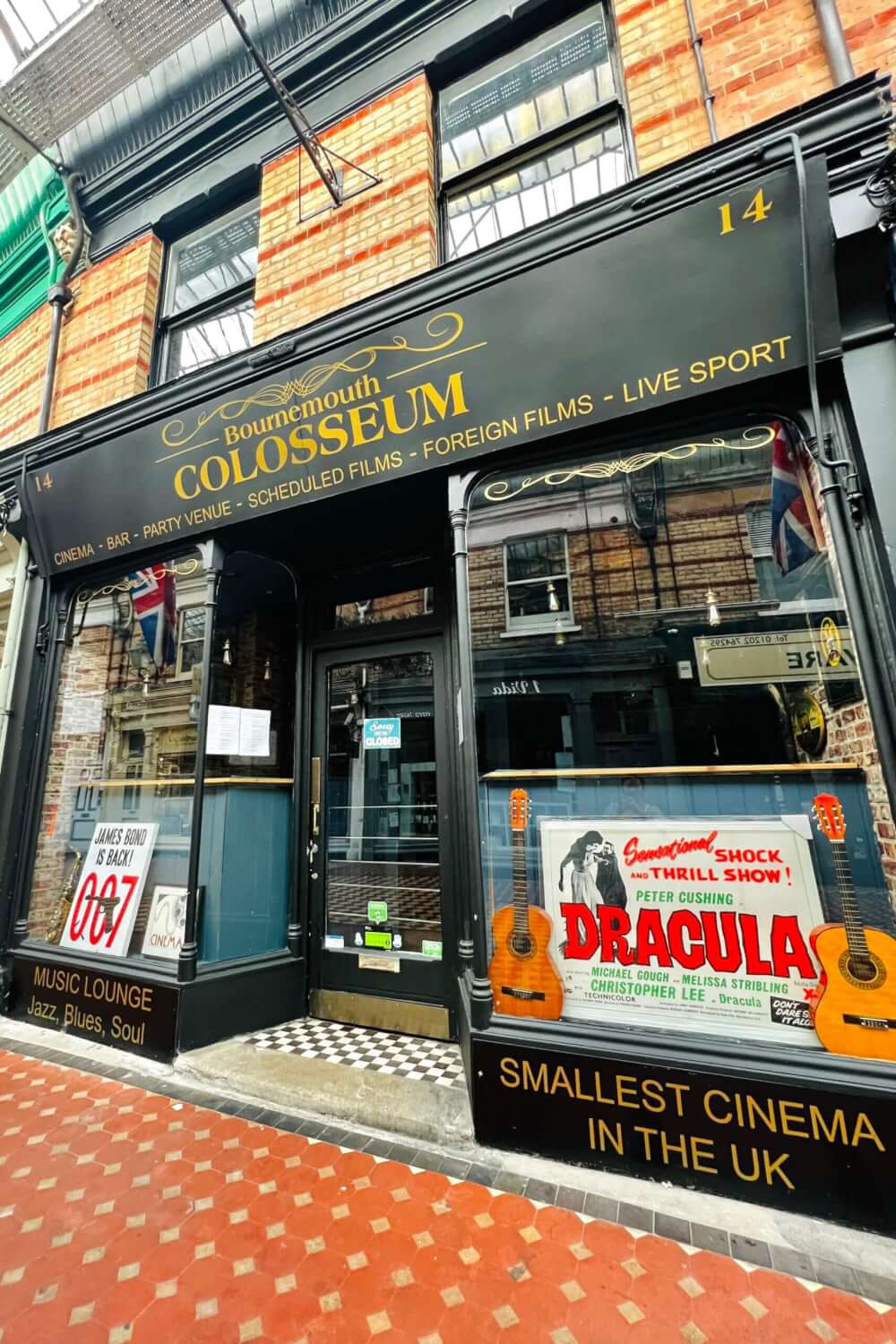 14. Spend some time in Westbourne
Speaking of the Bournemouth Colosseum, while you're there, you should take some time to explore the ridiculously charming neighbourhood of Westbourne.
Unlike the Bournemouth High Street which has sadly become a quiet shell of its forrmer self, Westbourne is a thriving hub of independent shops, bars, and restaurants, with the bonus of being ridiculously easy on the eyes.
From the picture-perfect Westbourne Arcade to the streets lined with flower boxes and delicious food options, I'd highly recommend venturing a bit off the typical tourist trek in Bournemouth and coming here.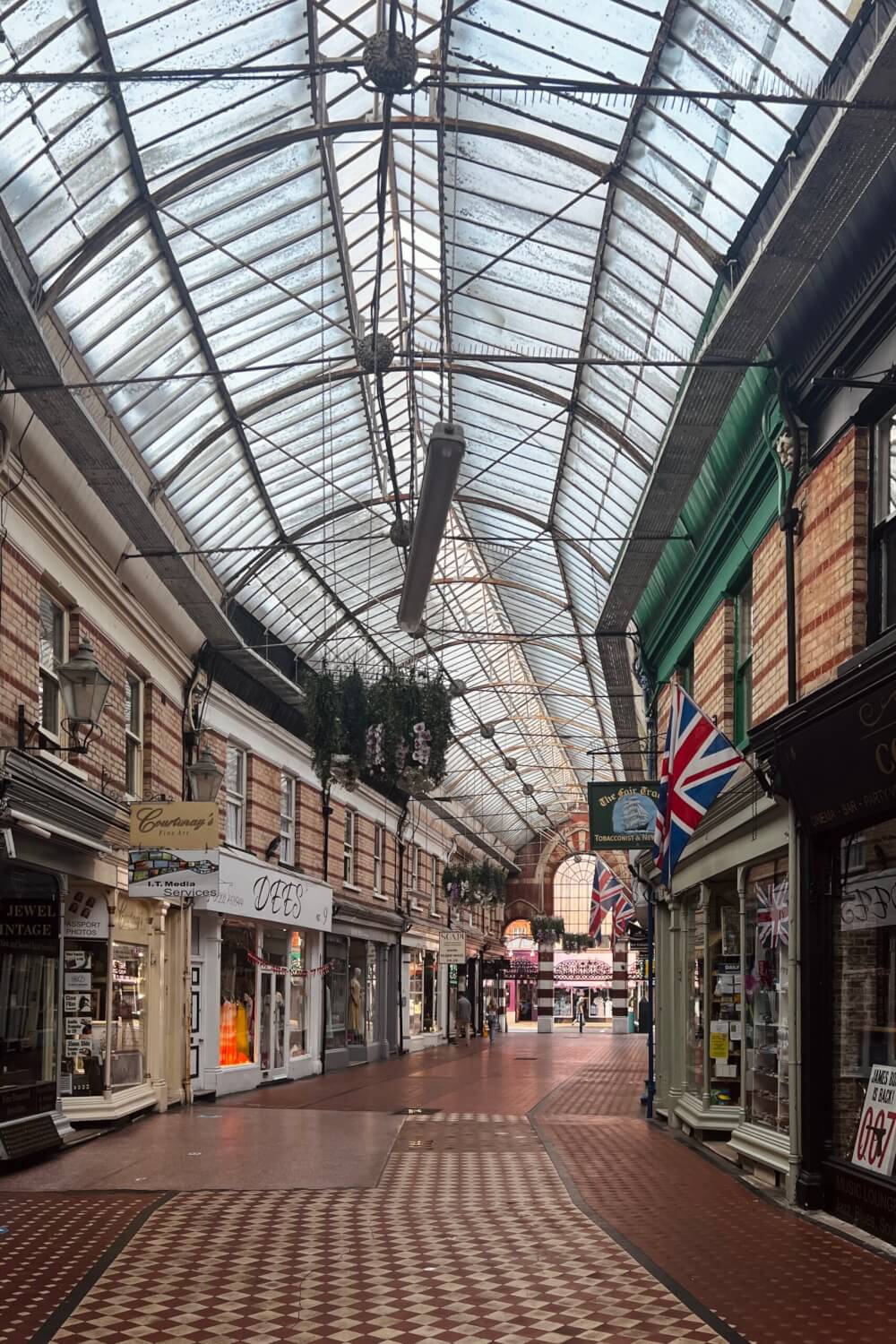 I mean, even their Tesco Express is stunning…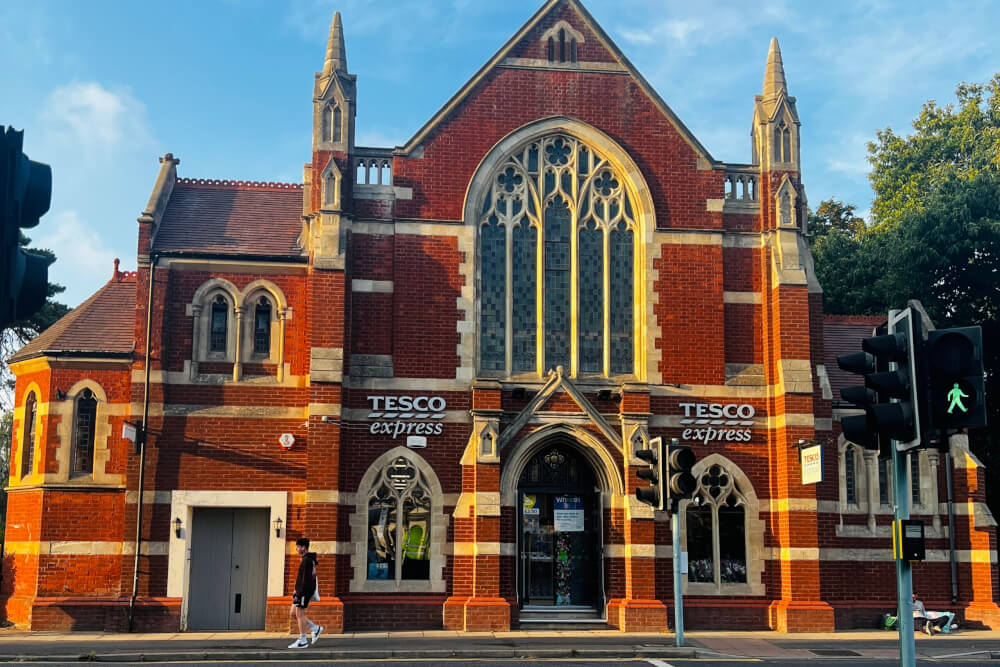 15. Go ziplining
I mentioned this earlier, but in case you're a skimmer, I think it's worth mentioning again, because hands down one of the more exciting things to do in Bournemouth is the PierZip, which is supposedly the world's first pier-to-shore zipline, taking you from the end of Bournemouth Pier to the safety of the beach below.
This 250 metre zipline offers a dual zip wire, meaning you can speed off with a loved one next to you, so you can scream and puke in sweet unison.
16. Enjoy the views from the Big Wheel
Open year-round is one of the more iconic parts of the Bournemouth 'skyline', the Bournemouth Big Wheel which offers views from over 100 feet off the ground.
If you're looking for a low-key but fun activity to enjoy in Bournemouth with nice views over the beach and gardens, this is one to add to the list.
17. Watch some football
At Vitality Stadium in Boscombe, you'll find another must-do in Bournemouth for football fans (AKA not me, but I've included it here for the sake of comprehensiveness).
AFC Bournemouth is the local football team, and one of the main reasons people from across Europe know the name Bournemouth, thanks to their participation in the Premier League AKA the highest division of English club football.
Translated into non-football fan terms, this all just means they're kind of a big deal, and watching one of their games is definitely one of the best things to do in Bournemouth if you're athletically inclined.
You can check out tickets and dates here.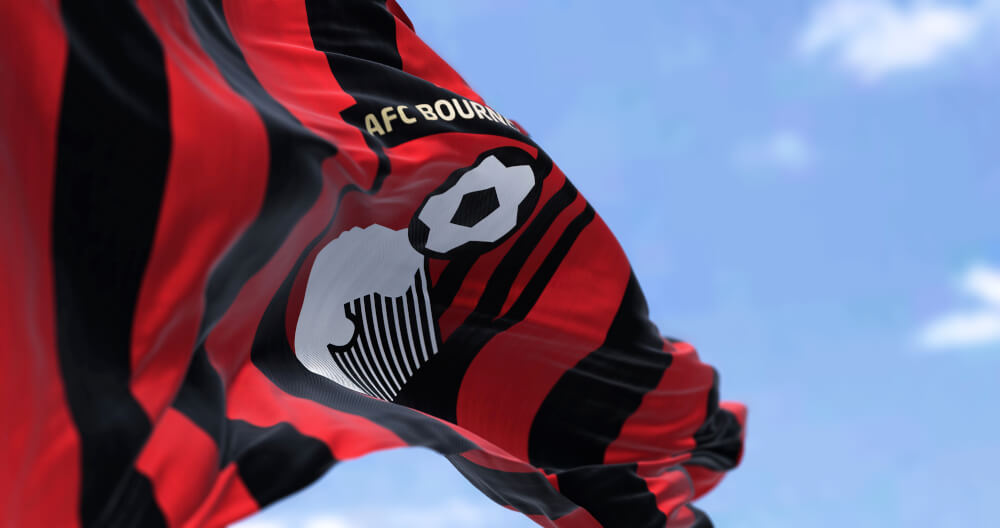 18. Hit up "the largest virtual reality venue in Europe"
In an unexpected twist, Bournemouth's town centre happens to be home to Centre VR, the largest virtual reality venue on the entire continent, with over 30 different game options to immerse yourself in, ranging from shooting and racing to… Assassin's Creed.
So, if you're looking for a fun Bournemouth activity that works rain or shine, be sure to check this place out.
You can buy a voucher for it here.
19. Do an escape room
I know getting locked in a room and being forced to solve puzzles to escape is not everyone's idea of fun, but hey, neither is watching football, so let's just go with it.
If you're looking for a fun group activity in Bournemouth, whether you want to shake up your friendship circle or finally get your family to never speak to each other again, then attempting an escape room is definitely a must-do Bournemouth activity.
If you're unfamiliar with the concept, these are basically themed rooms that you complete where you are locked in a room with clues, puzzles, and other hints that you need to complete within a set time to successfully "escape".
(I know it sounds low-key terrible but if you're competitive like me, it's actually a VERY fun time.)
Here are a few options for escape rooms in Bournemouth:
20. Attend a fun festival
After visiting Bournemouth frequently over the past few years, I feel like I can say the city really is at its best when there's fun events in town.
Luckily, there are hundreds of events that take place in Bournemouth throughout the year, including larger unique festivals.
Here are some to keep an eye out for: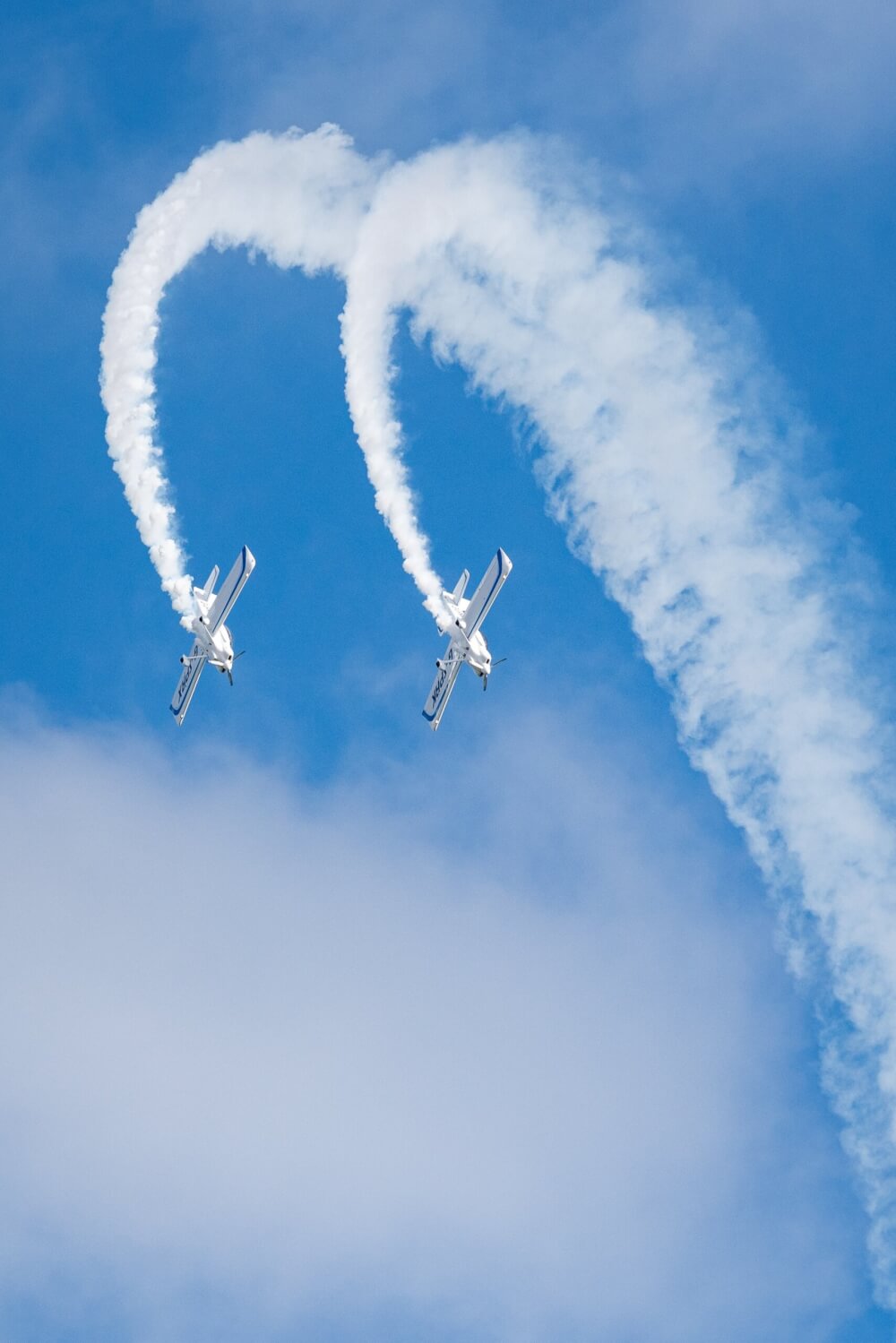 21. Go flyboarding
For those in search of adventurous things to do in Bournemouth (not me), another unique activity to put on your list is flyboarding.
If you've never heard of it, it's basically this wild water sport where you're take on the role of a hydro-Iron Man, magically hovering over the water thanks to some intense jets blasting water at you from below.
OKAY, I've really butchered the explanation, but you can see photos (and check prices) for flyboarding in Bournemouth here.
I've always seen people doing it and while I could never attempt such feats (I have the grace of a feral hippo), I think it could be a really cool Bournemouth bucket list activity for the adventurous.
22. Do a helicopter tour
Speaking of bucket list experiences in Bournemouth, another fun activity to add to your list is a helicopter tour!
You should know by now that the beaches and sparkling waters of Bournemouth are a key highlight for any visitor, so why not go a step above (literally) and enjoy the views from the vantage point of some very lucky seagulls?
Bournemouth Helicopter Sightseeing Tours offer this experience on limited weekends every month.
You can check out pricing and availability here.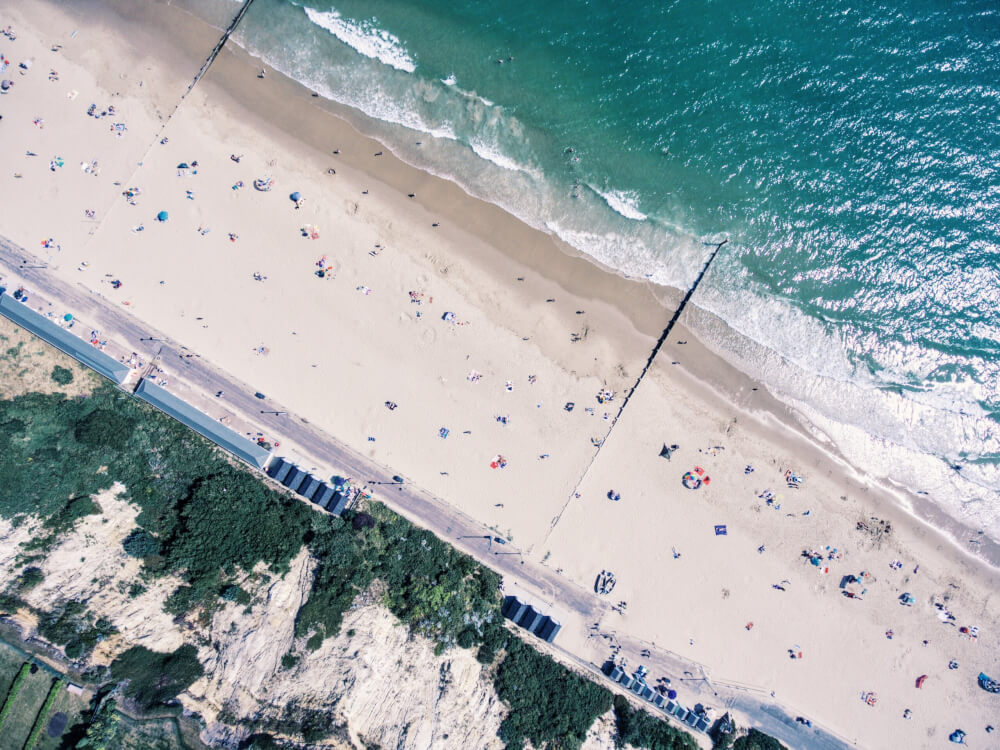 23. Enjoy an afternoon tea
Or hey, if you're less fuelled by adrenaline and more fuelled by dainty sandwiches and incomprehensible amounts of tea, then consider booking an afternoon tea experience in Bournemouth instead!
This affordable option can be found in Westbourne, in the cutest ever flower-covered tea shop – perfect if you need something to do in Bournemouth on a rainy day, or if you're just looking for something adorable to do.
24. Do a brewery experience
Craft breweries have been taking the world by storm, and Bournemouth is of course no exception.
And while simply drinking beer is probably already considered by many to be among Bournemouth's top activities, there are actually fun brewery tours available at Bournemouth Brewhouse and Kitchen if you want a more immersive experience, with infinitely more samples.
Plus this activity may have the best souvenir to offer out of all the Bournemouth must-dos on this list: you get your own little 5L mini-keg to bring home!
You can check out pricing and availability here.
25. Enjoy a bottomless brunch
One of my favourite things about England is the beautiful concept that is bottomless brunch. One price, one meal, and unlimited bubbles for you to enjoy as you catch up with friends. Can you imagine a more beautiful thing?
So, if you're looking for something to do in Bournemouth on a rainy day, or on a lazy weekend, be sure to add a bottomless brunch to your list.
Here are a few places that offer it: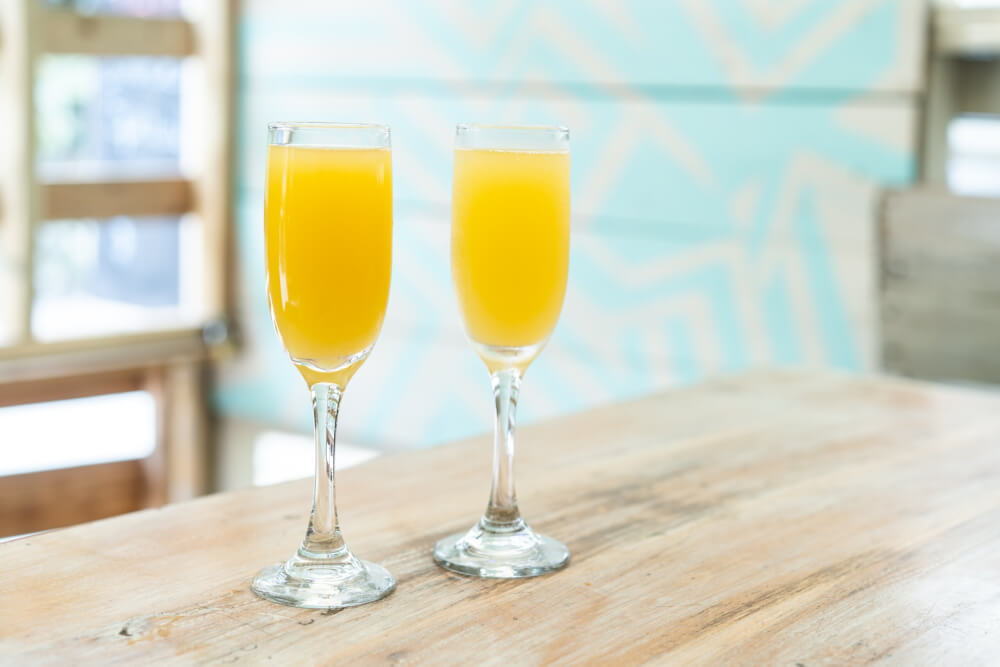 26. Do a cocktail making class
Looking for a fun indoor Bournemouth activity to do for a date or friend hangout? Let's add a cocktail class to that list!
There's a lot of places in Bournemouth that offer this experience.
In fact, most of the places that do bottomless brunch also do cocktail classes (#KnowYourAudience) but if you're looking for a more "special" place to do it, the Level8ight Sky Bar would definitely offer the best views for your mixology pursuits.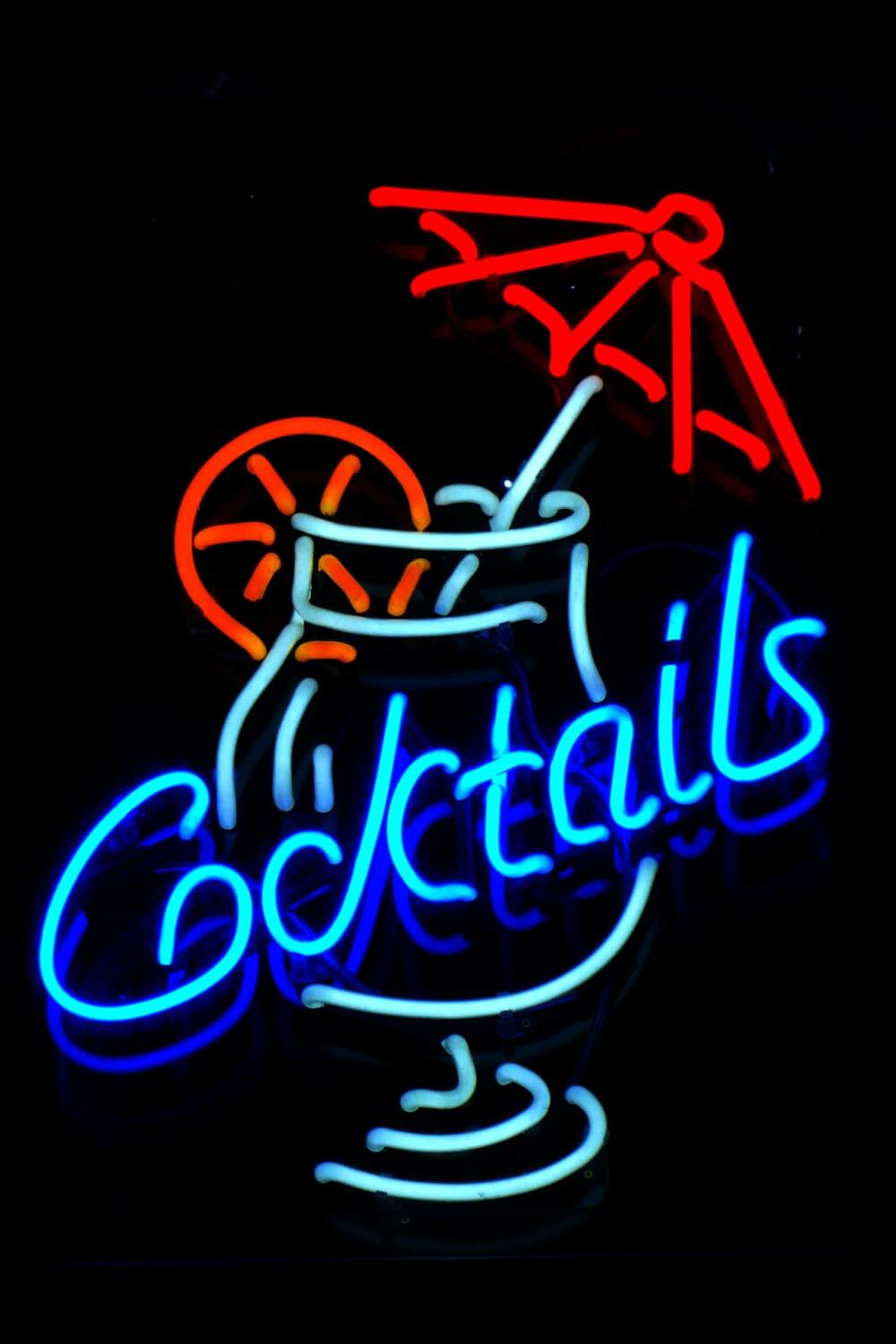 27. Stop by Pug's Hole Natural Reserve Area
Another fun outdoorsy thing to do in Bournemouth is the Pug's Hole Natural Reserve Area, which is a great spot for a walk and a laugh at the funny name!
It's believed that this reserve is named for a local smuggler named Captain Pug, who may have buried his smuggled treasure in the area. It's no point going digging for this legendary trove but it is a great spot for spotting squirrels, woodpeckers and other wildlife as you hike through the greenery.
Even though it's the smallest nature reserve in Bournemouth, it still feels quite wild and secluded, with walking paths throughout the steep valley to explore.
28. Treat yourself to a spa day
For centuries, Brits have been flocking to seaside towns in the name of wellness, which is great news for those in search of relaxing things to do in Bournemouth, because there are plenty of spas here where you can luxuriate in peace, like a glamorous little hydrated potato.
Here are some of the most popular spas in Bournemouth:
29. Do a day trip nearby
Last but not least, it's worth noting that Bournemouth is in close proximity to some of the best destinations in Southwest England, meaning plenty of great options for day trips, including…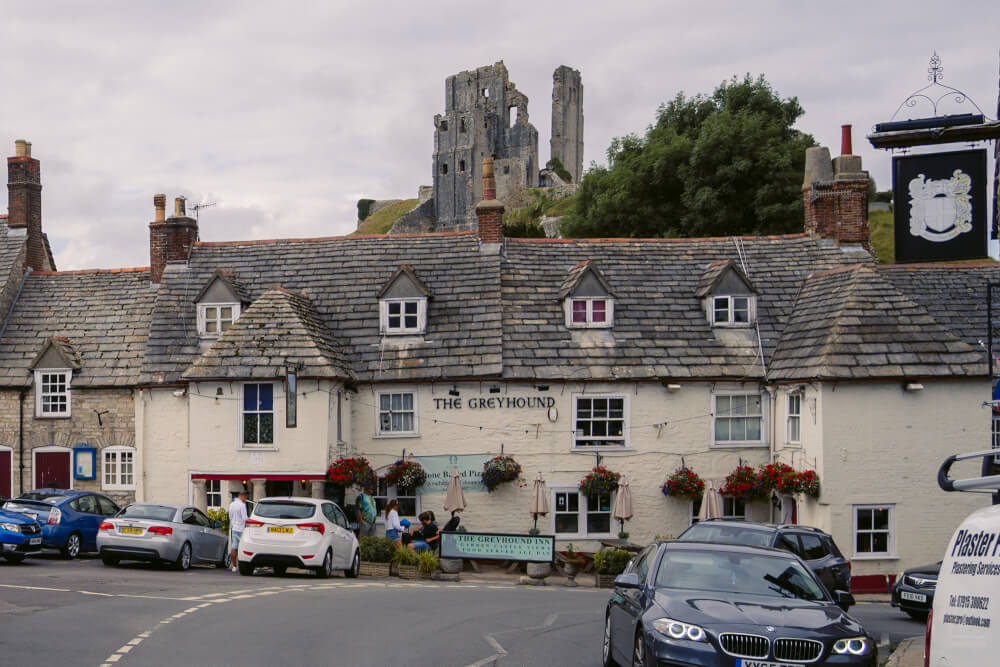 Did I miss any of your favourite things to do in Bournemouth?
Let me know in the comments so I can add more Bournemouth activity recommendations to my list!
My Go-To Travel Favourites: